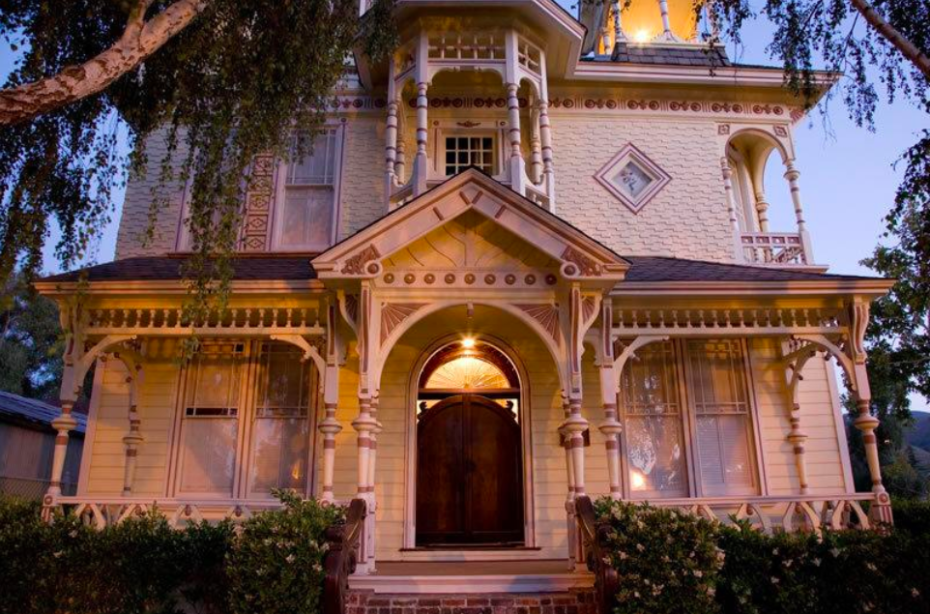 As unabashed lovers of the more-is-more mantra, we were destined to fall in love with "The Victorian Mansion at Los Alamos" – which is anything but Victorian, in a way. It can be a 1950s drive-in, or a Parisian escape; a pirate's lair, or a gladiator's delight. The last Victorian estate in the area, this mansion-turned-B&B is one of Central California's best kept secrets, and a sweet chaser for the region's equally kitsch (but often, mega-booked) Madonna Inn.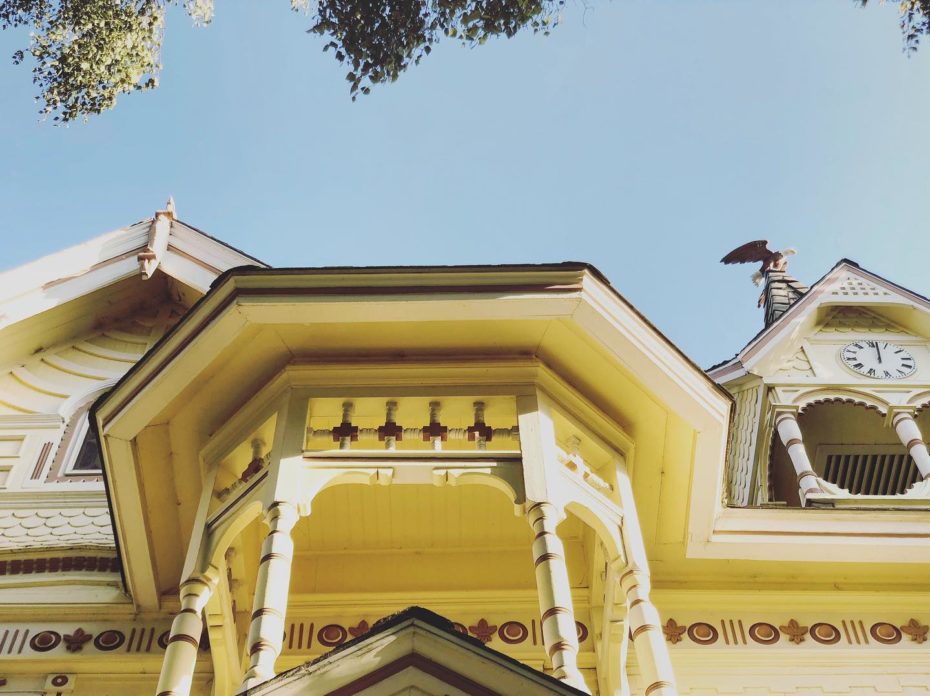 Built by a Russian immigrant family in 1864, the current owner, Rod Rigole, first fell in love with the house as a guest in the 1980s, when it was owned by an eccentric hotelier, Dick Langdon. A 1989 Los Angeles Times review paints a picture of the six-room B&B back then:
Guests sleep in a Cadillac convertible. A former Ping-Pong champ makes balloon sculptures in the bar. You can't locate the bathroom until you find a secret door. A guest describes the owner as "kind of like the illegitimate son of Woodie Guthrie and Howdy Doody," and nobody argues that.

Los Angeles Times, 1989
Years later "by a twist of fate", Rod learned that Langdon had passed away over a decade before and that the B&B in the Santa Ynez wine country he'd been so fond of had fallen into disrepair. In 2007, Rod rescued it from the auction block and set about restoring it to its former glory. He had even kept the 80s brochure and "always dreamed about having a unique bed and breakfast similar to the Victorian Mansion …. It would be like a Disneyland for adults".
He spent over a year restoring the Victorian Mansion, even hiring original muralist, Joyce Ortner to restore the damaged murals. The result has earned him a place on numerous top 10 lists quirky hotels and you won't believe what's waiting behind that elegant Victorian facade. Ready to look around this larger-than-life hotel?
The Parisian Attic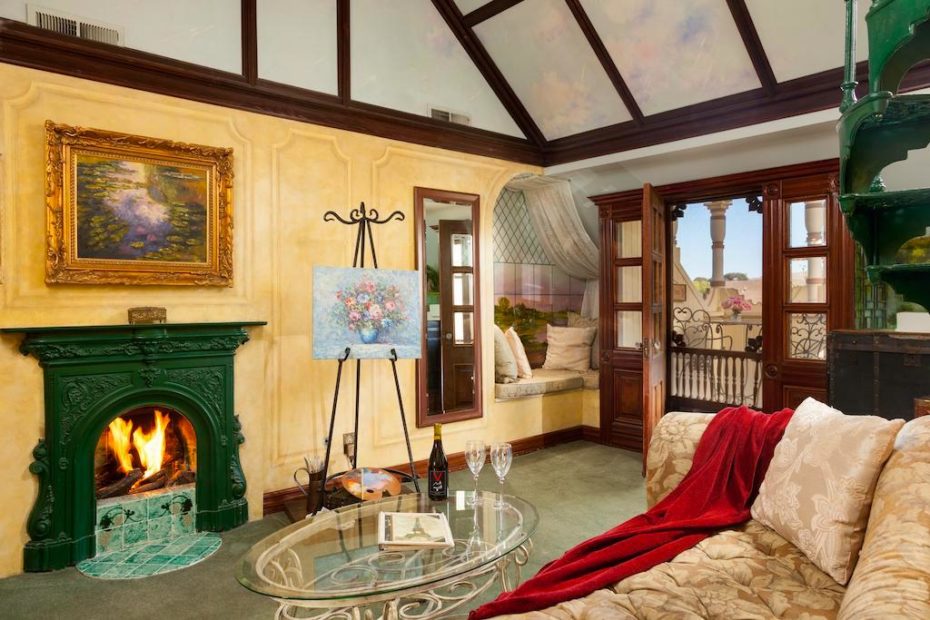 Watch the trompe l'oeil clouds float by in the French suite, which looks like it rolled right out of Bob Ross's brain. There's a view of the Eiffel Tower, a Can-Can bathroom mural, and a bar made out of old travelling trunks. And who needs Giverny, when you can gaze at your own Monet above the fireplace?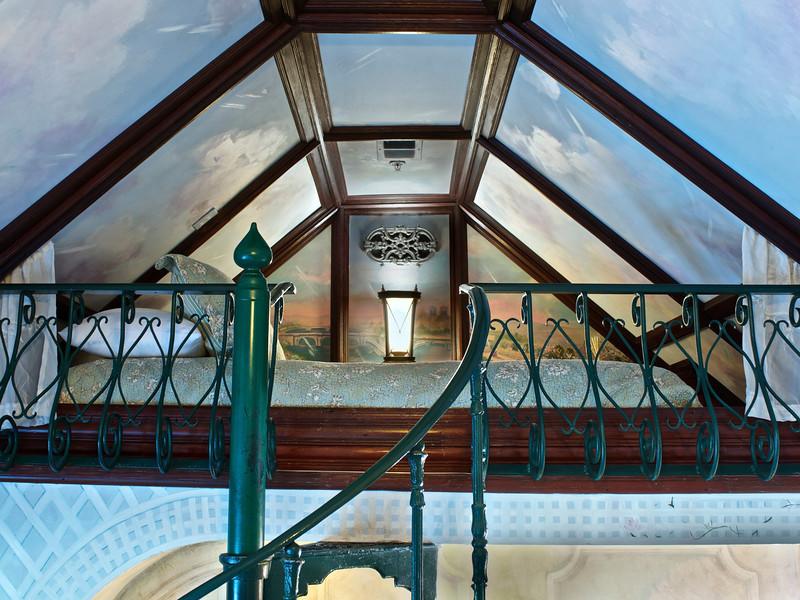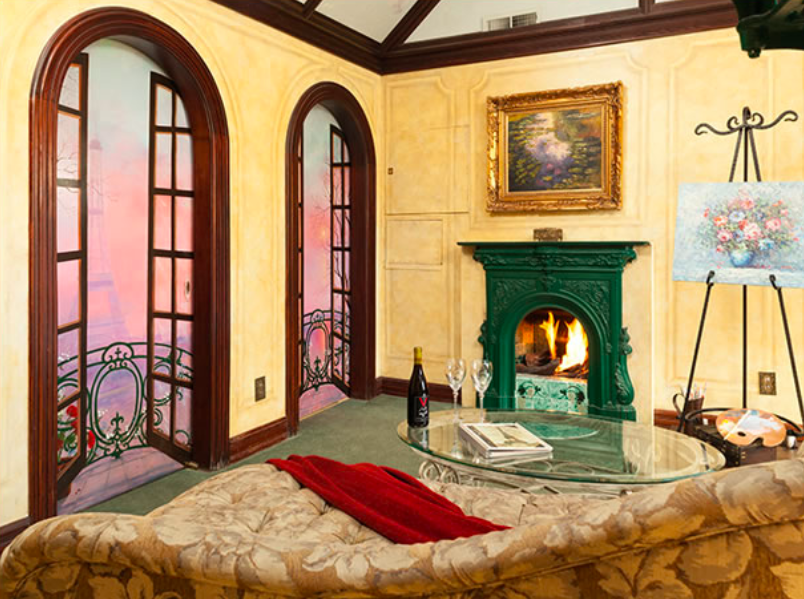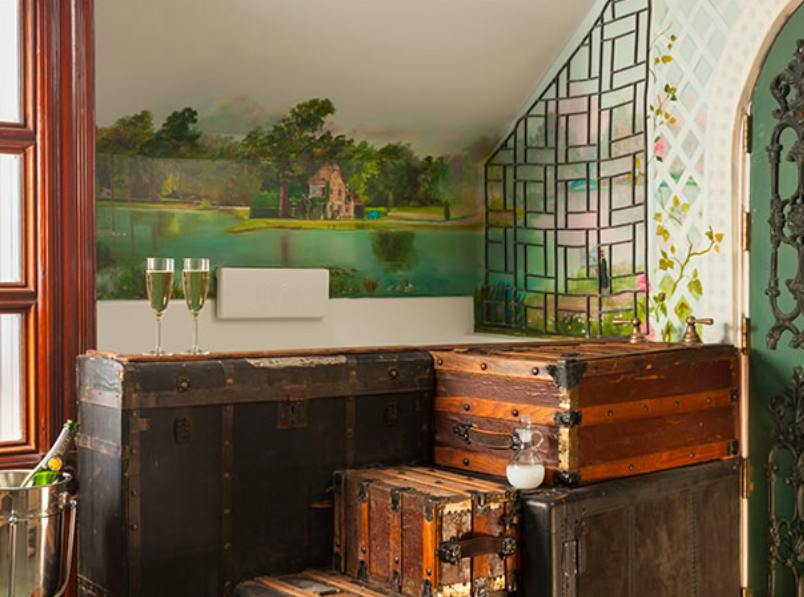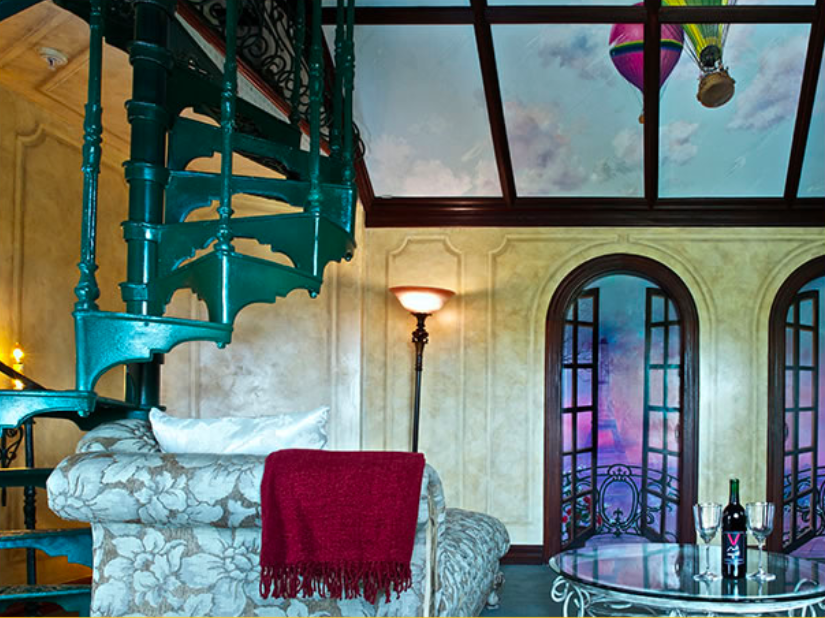 The 1950s Drive-in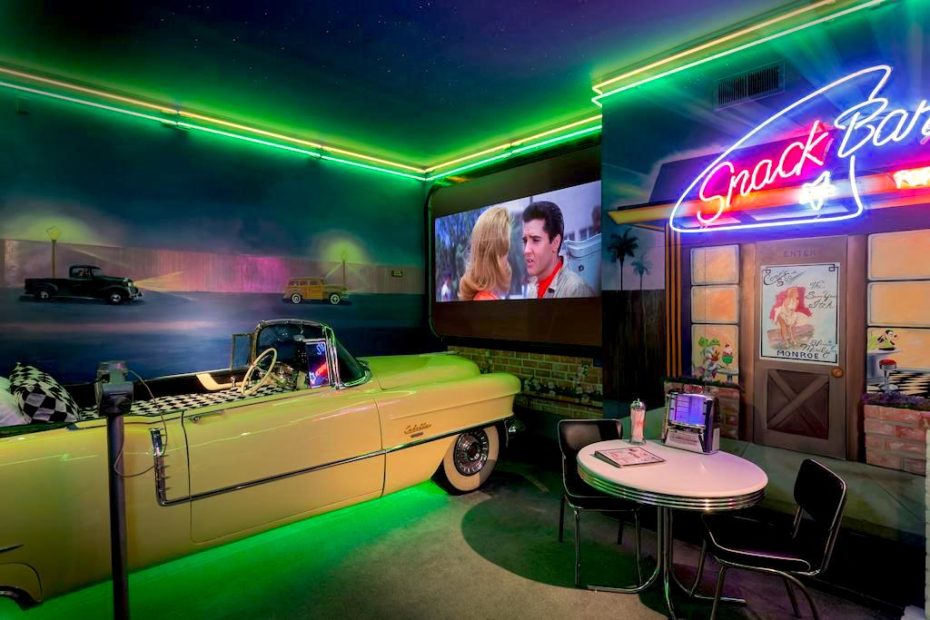 Cuddle up in a 1956 Cadillac convertible with your hunny, and put Grease on the projector above the bed. Take a bath under the glow of the neon lights, and enjoy "a mood-setting snack bar mural" which we don't really understand, but love. Don't miss the locker room style graffiti in the shower.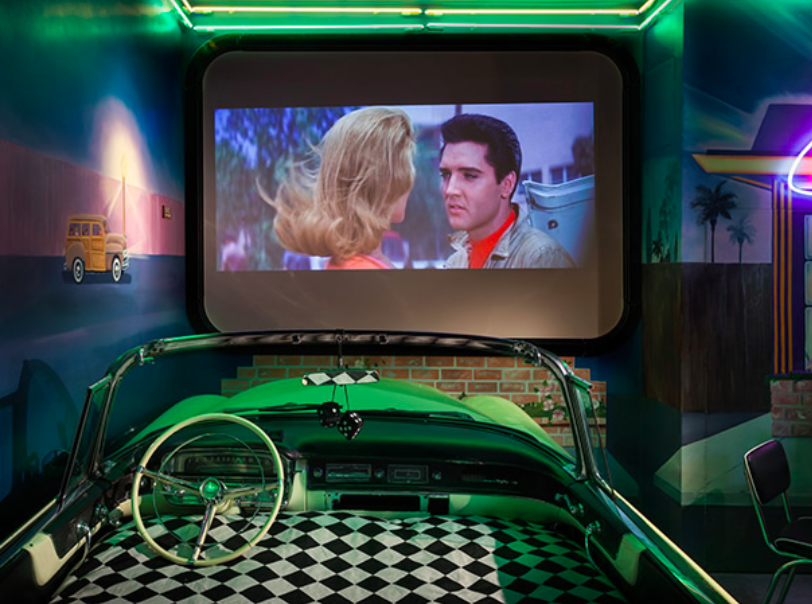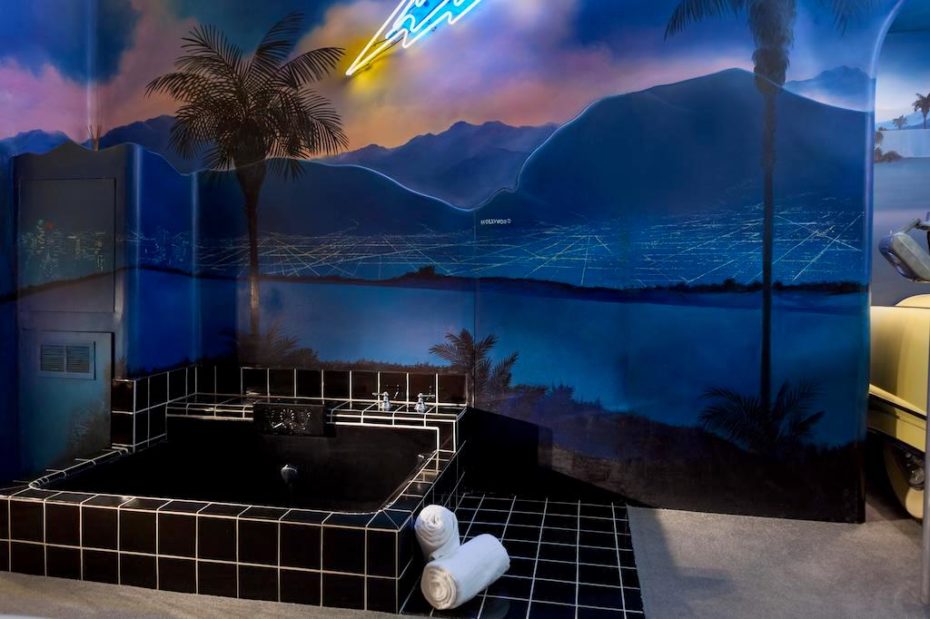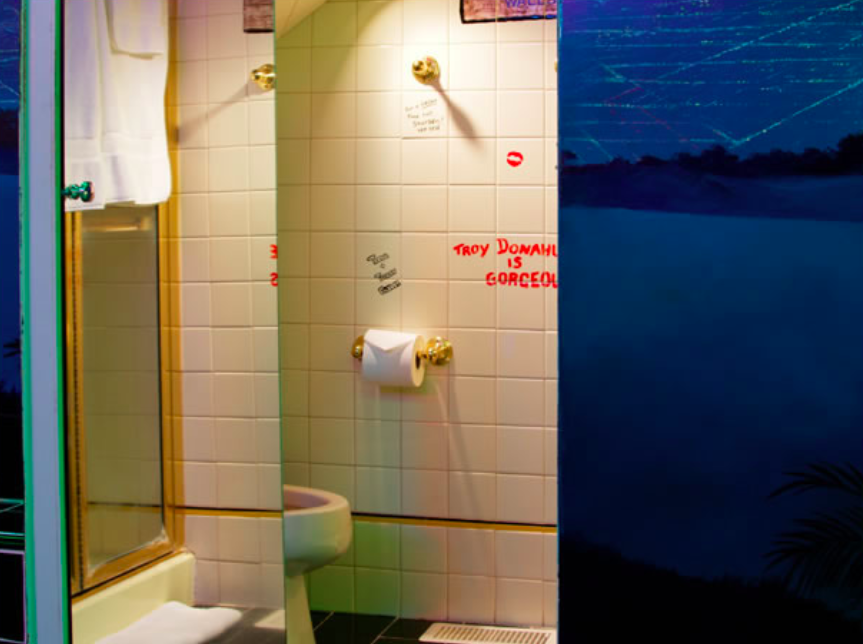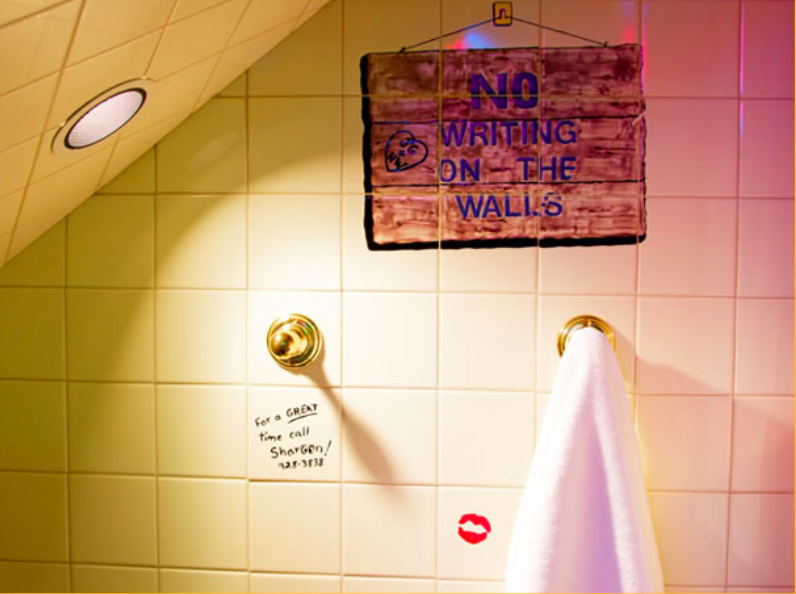 Cleopatra's Bedchamber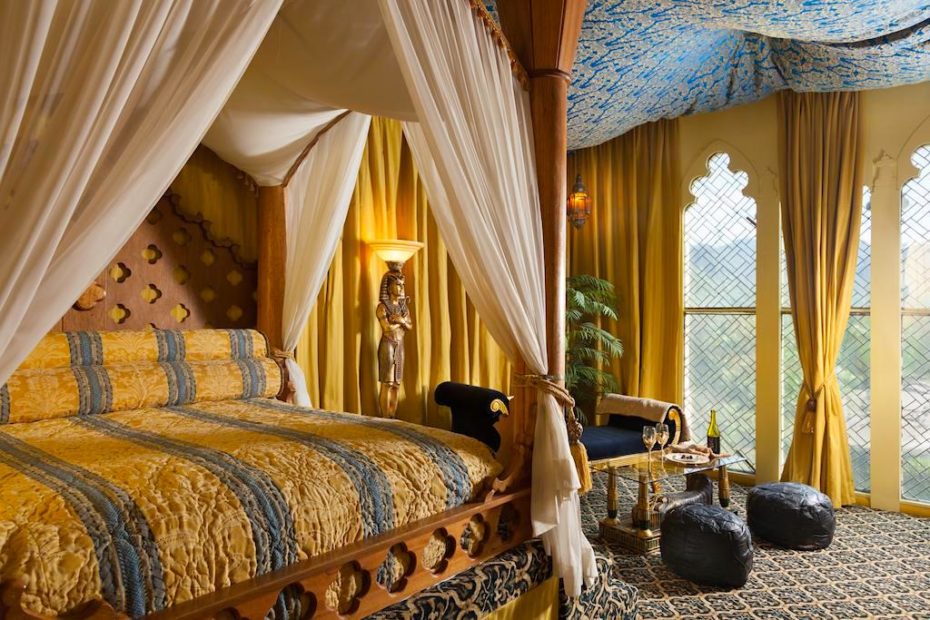 For the diva in you, we propose the Egyptian suite. Meant to resemble a sheik's desert tent, this suite is filled with Persian rugs, palm trees, and a life-size (light up!) King Tut sarcophagus.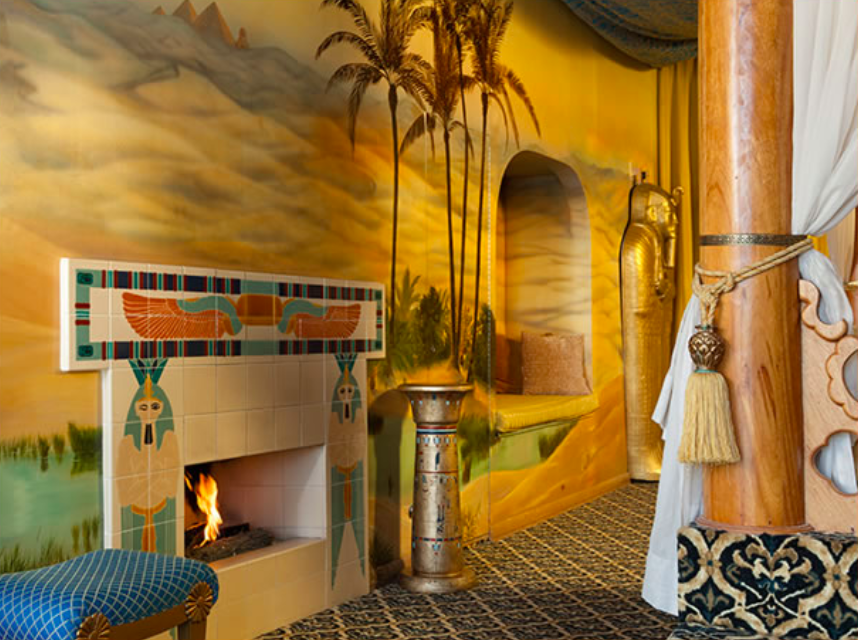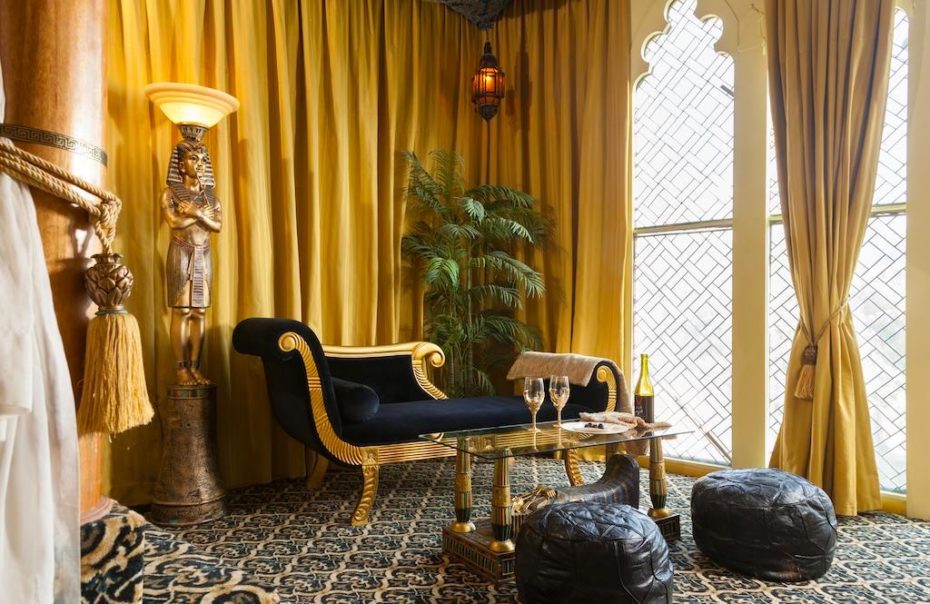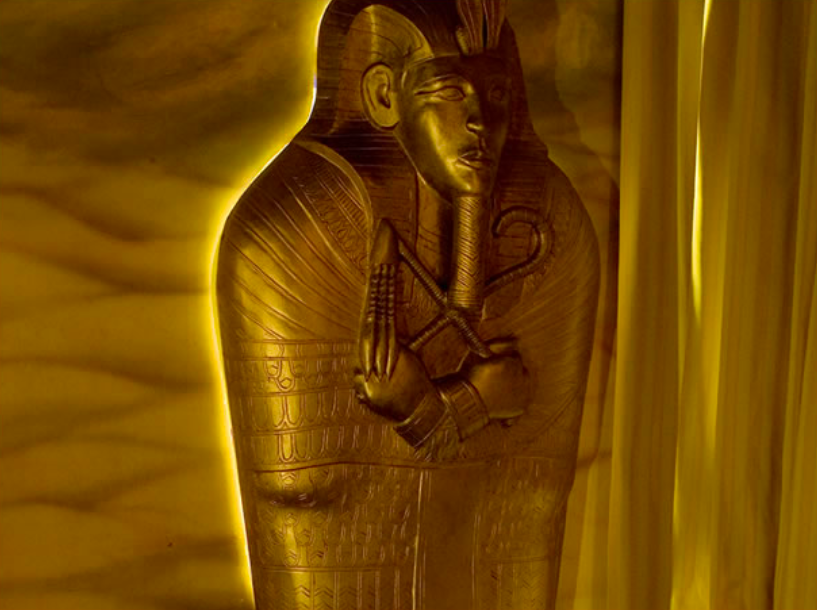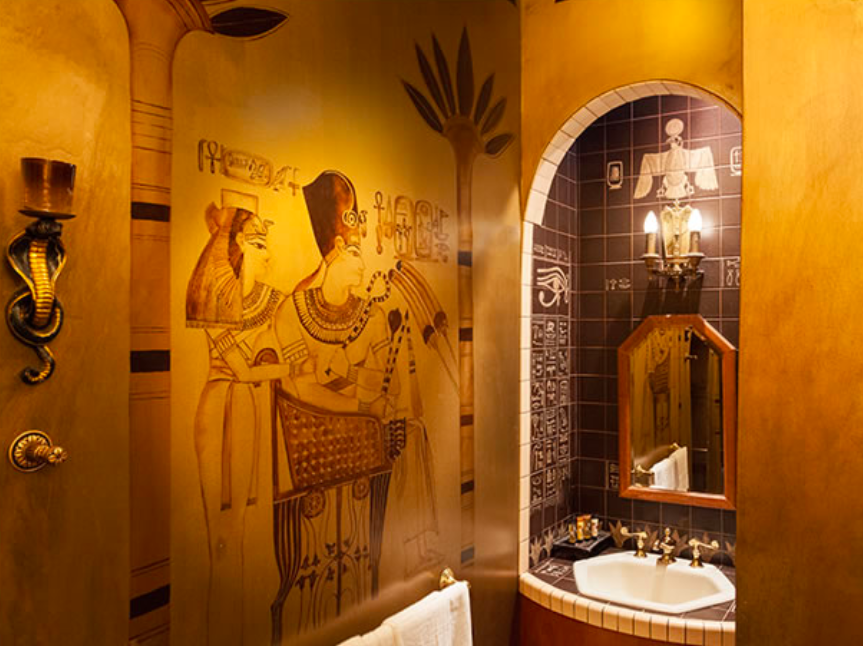 The Fortune Teller's Hideaway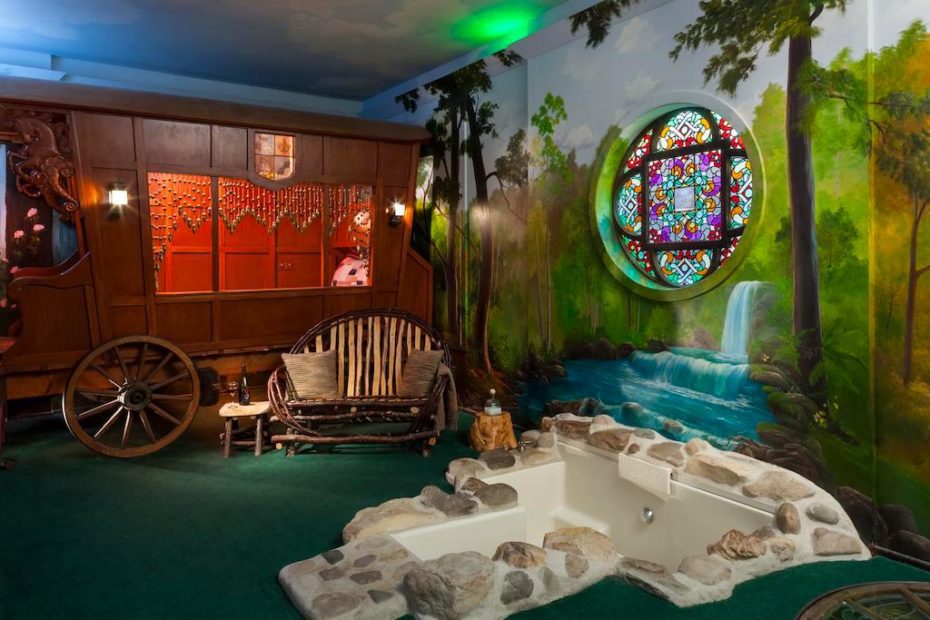 Jump on the bandwagon of this bohemian suite, meant to resemble a fortune teller's woodland escape. Take a bubble bath en suite under the stained glass window, surrounded by a woodland mural that falls right into your tub.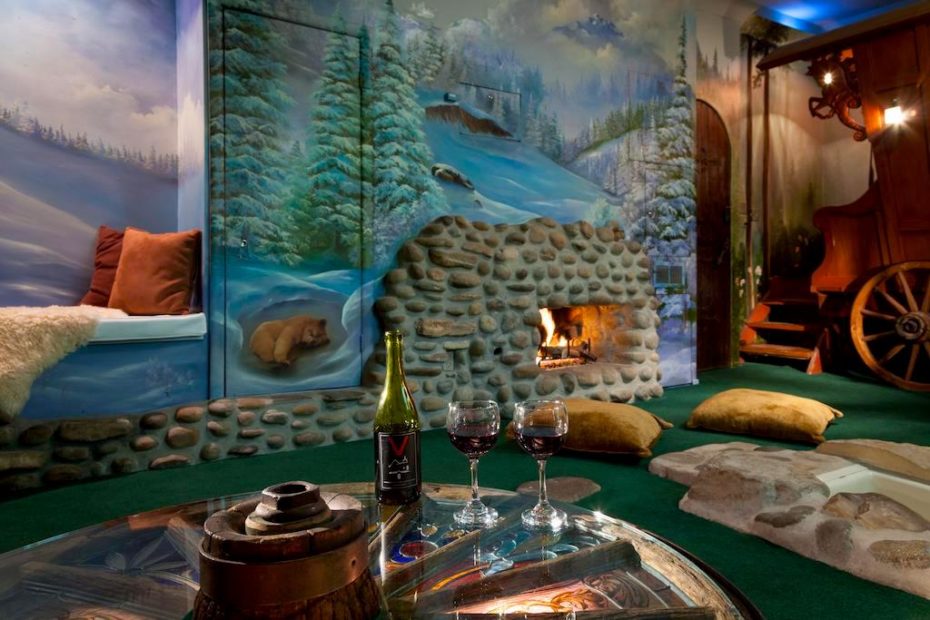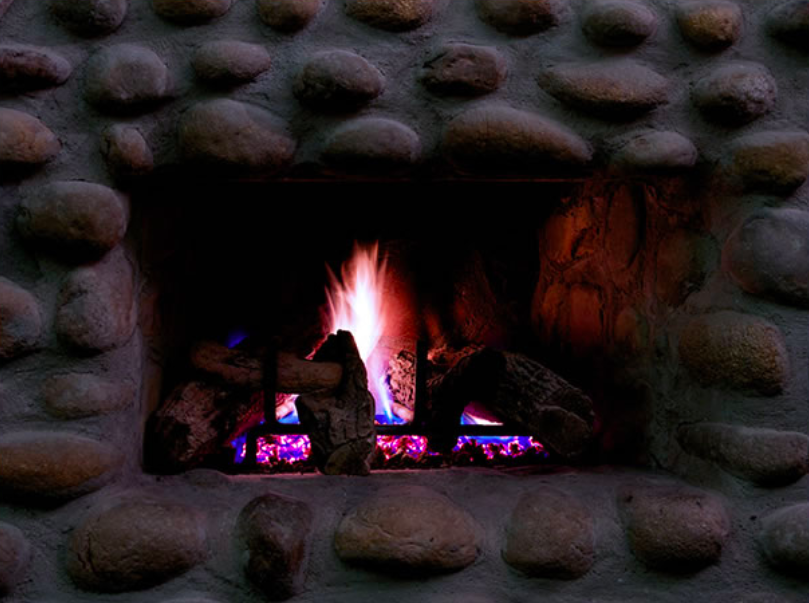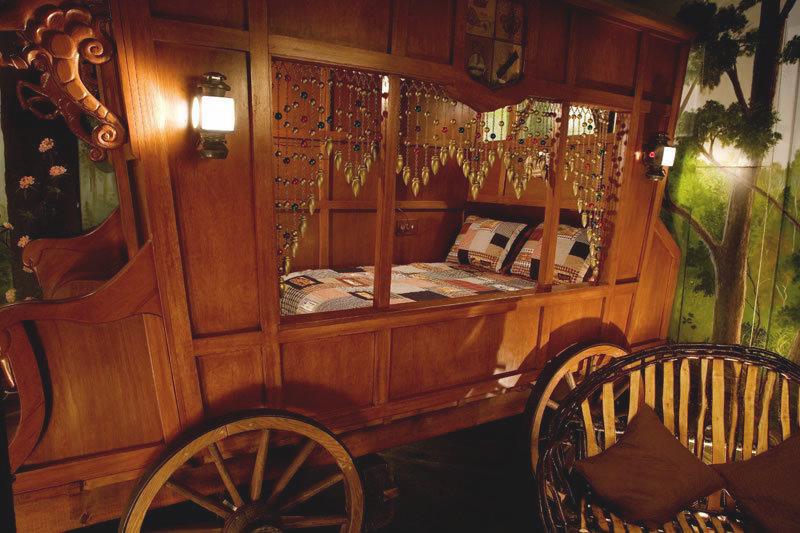 The Gladiator's Delight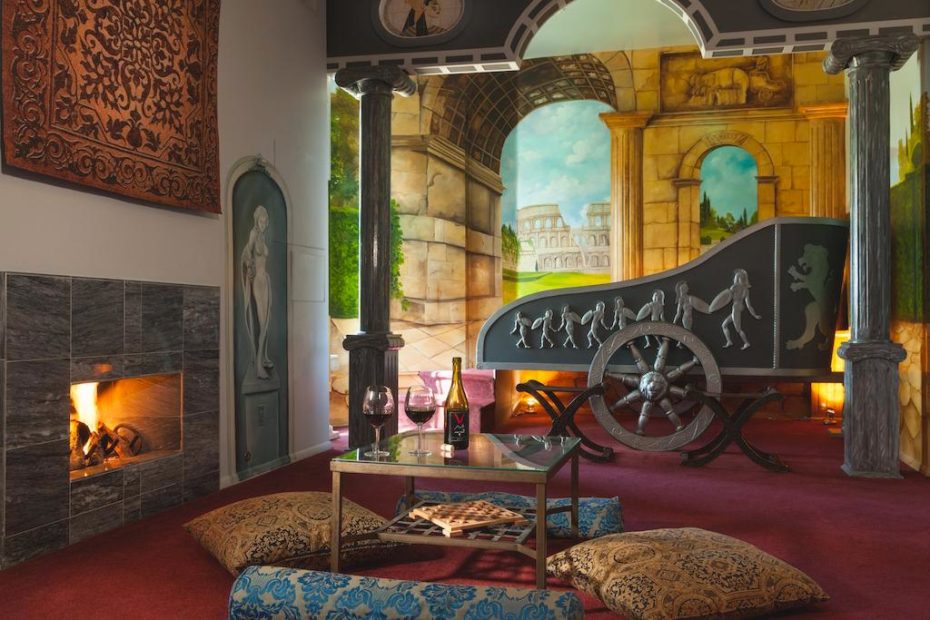 Your chariot awaits in the Roman suite, which abounds with regal columns, a fireplace, and a stately tub backdropped by Rome…on fire? Props to this room for bringing the #drama, as well as the saucy bathroom carving.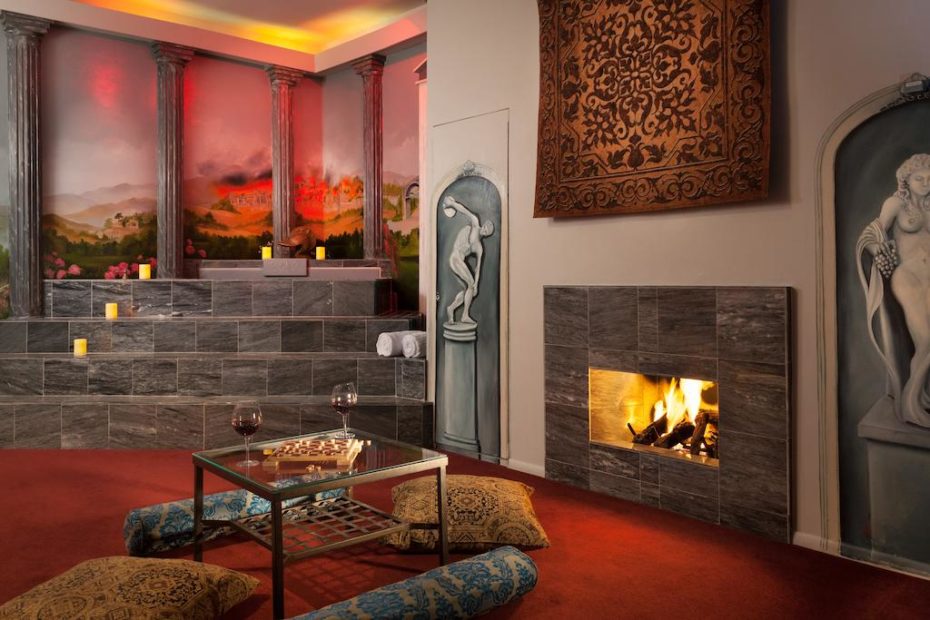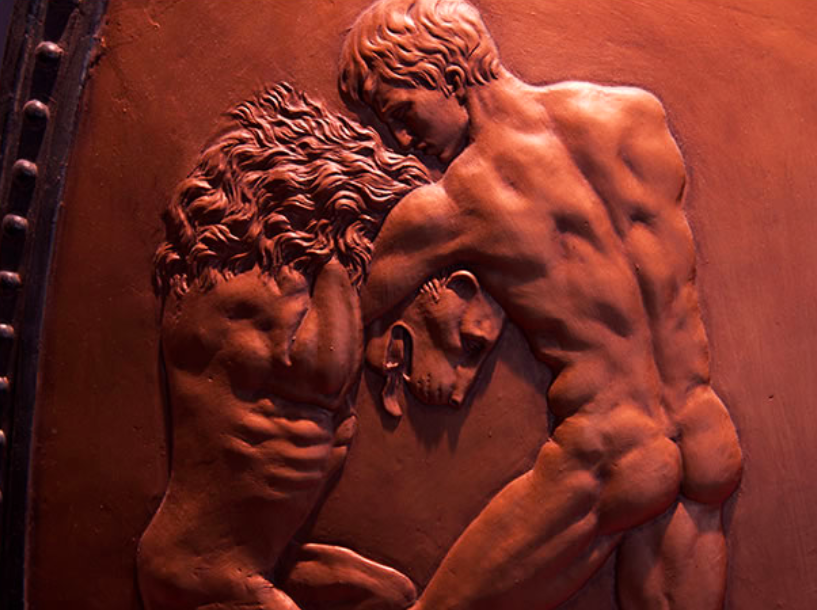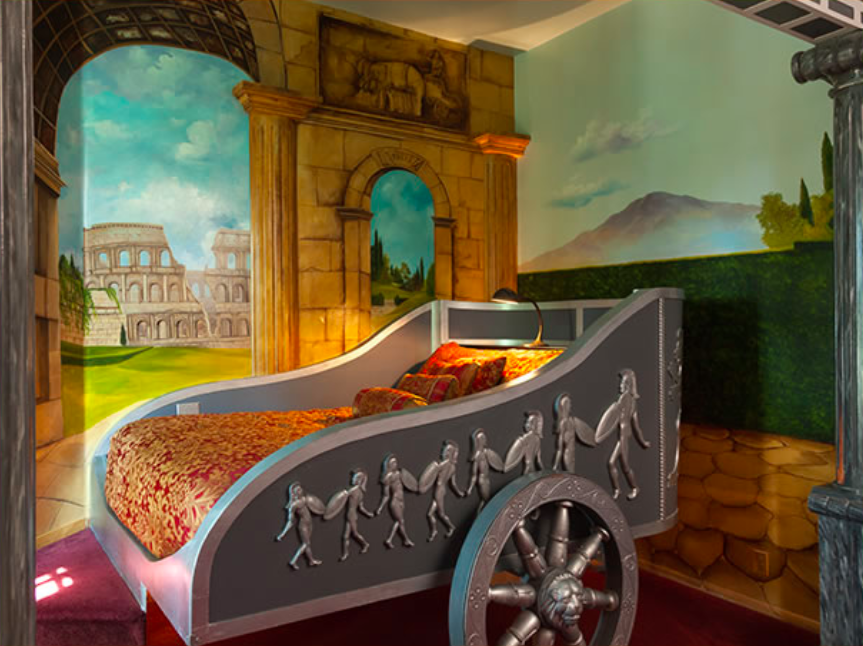 The Pirate's Lair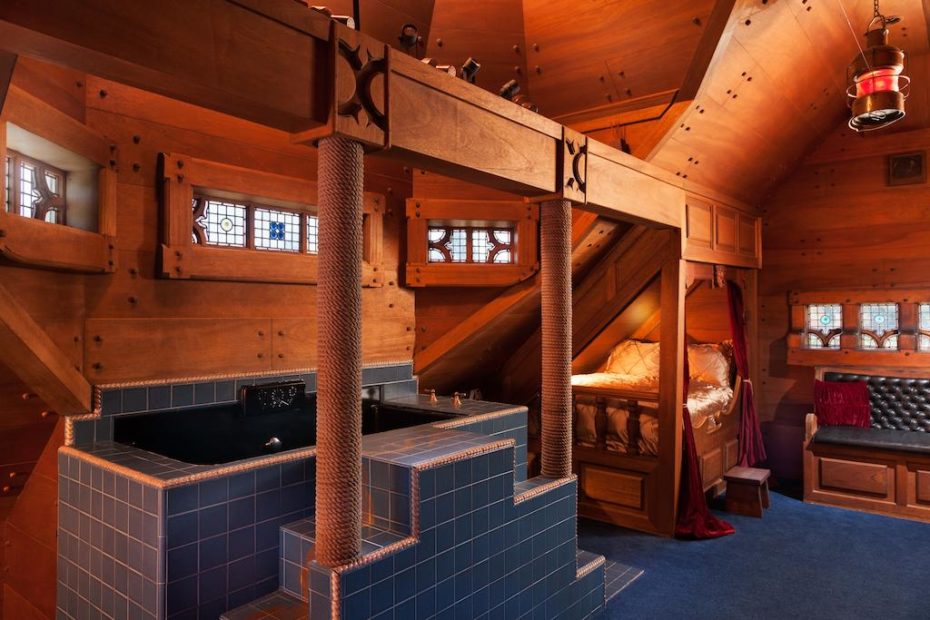 Last but not least, you'll feel like you're in the captain's quarters of the Jolly Roger in the pirate's suite. There's a raised bathtub, fireplace, and red lanterns that promise to "sway with the sound of seagulls," as well as a treasure map that leads you to the bathroom.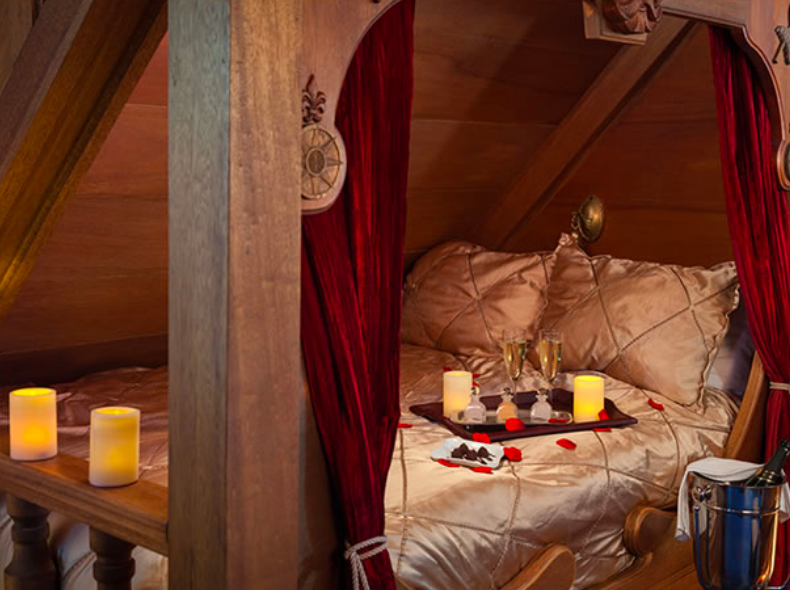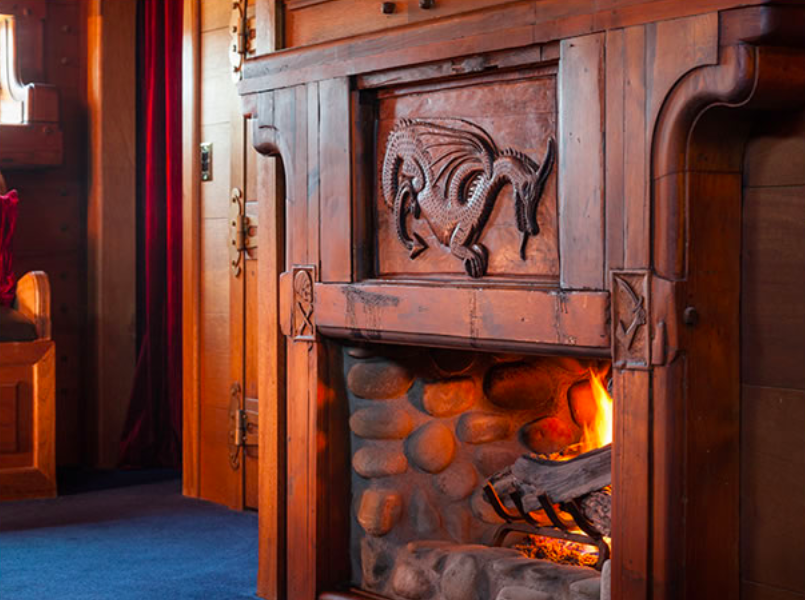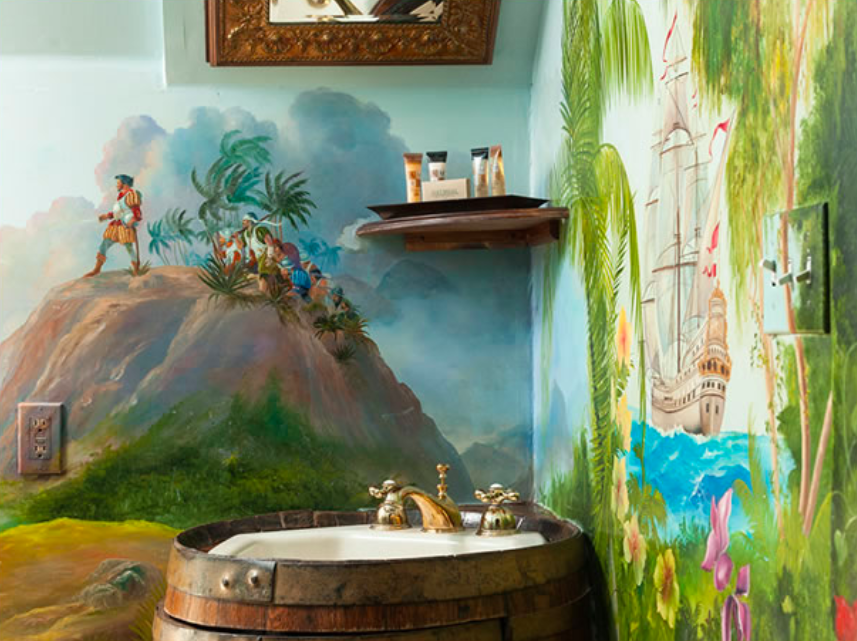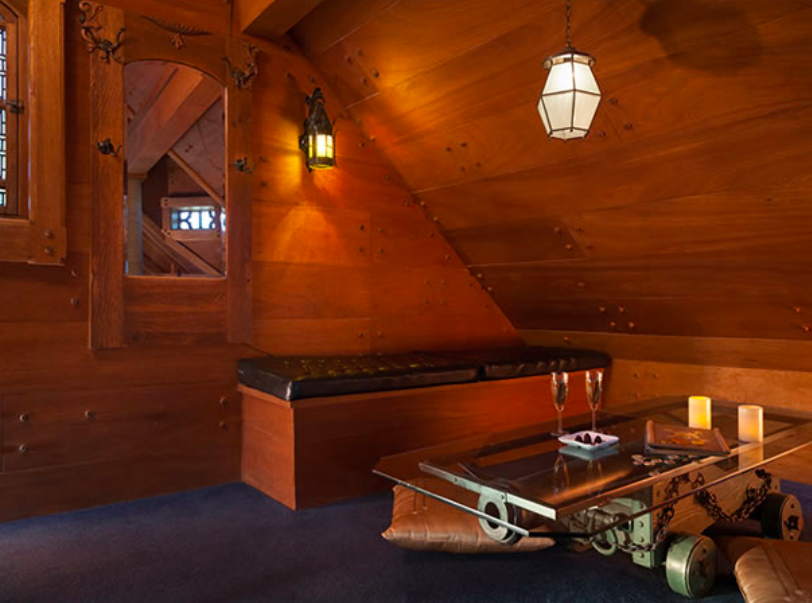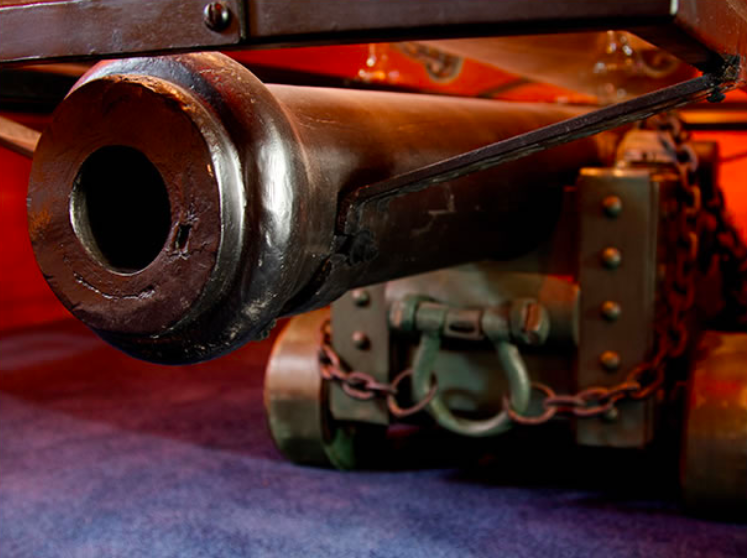 Rooms at The Victorian Mansion at Los Alamos start at $245 a night, and can incorporate all kinds of spa and wine tasting treats for your pleasure (at a cost, naturally). Learn more on their website.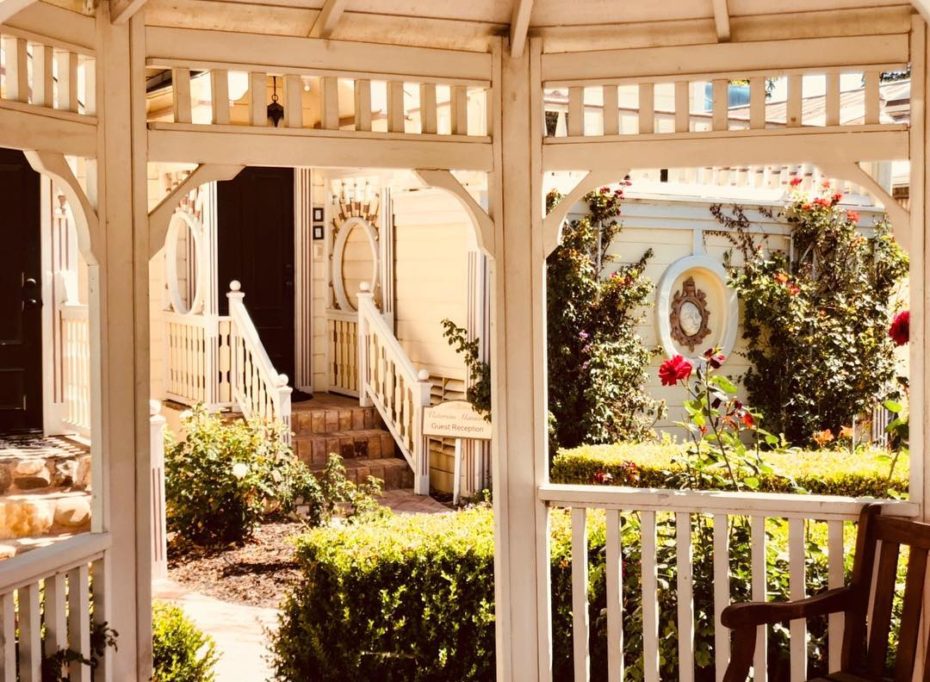 For more travel advice and inspiration, become a MessyNessy Keyholder get access to our Travel eBook library and a direct line to our Keyholder Travel Concierge and plan your perfect trip. Need help planning a weekend in Paris? Need some restaurant recommendations for a remote village in the North Pole? We're here to help.