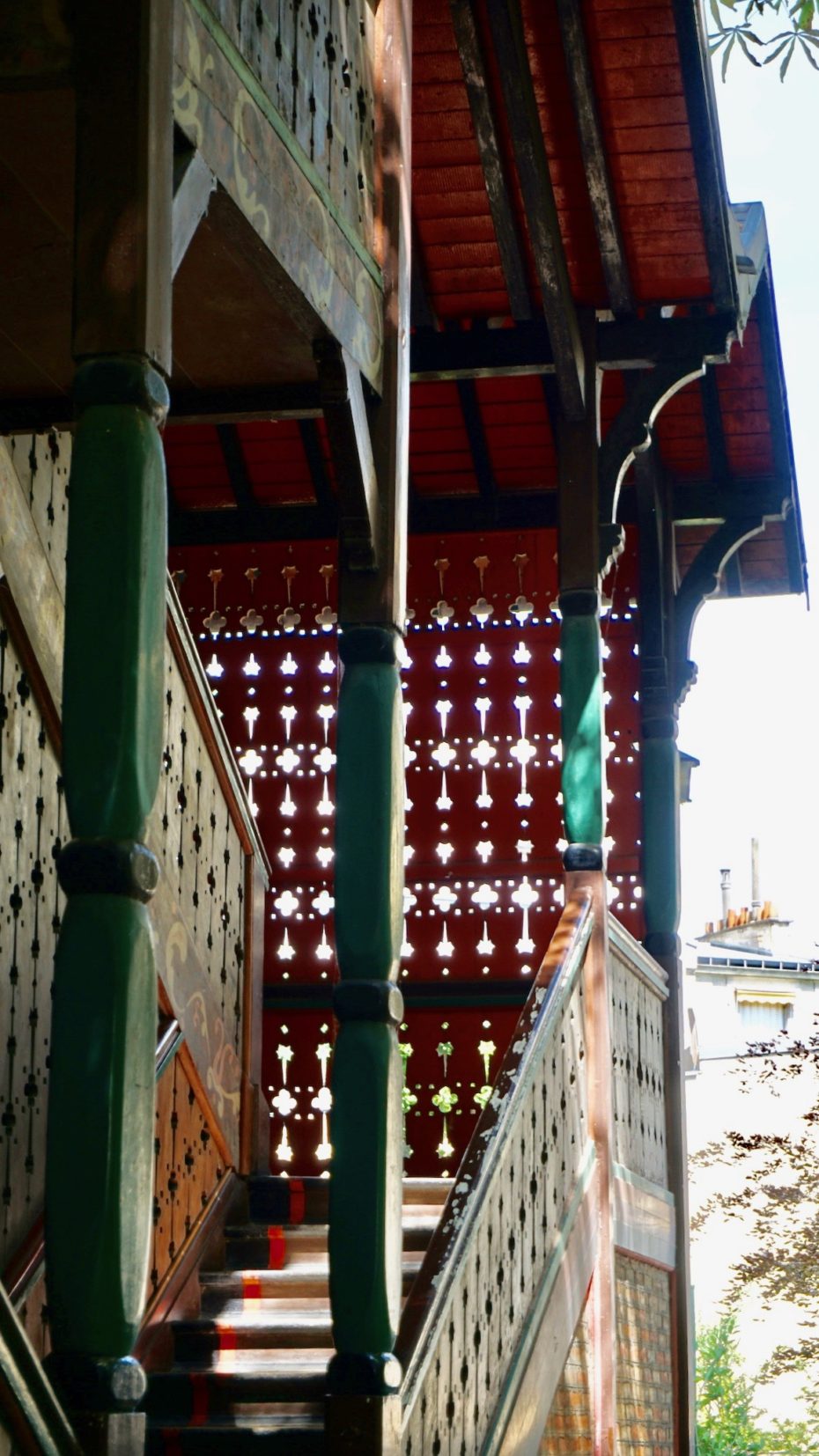 The international world fairs of the early 20th century brought to Paris some seriously elaborate pavilions and palatial monuments such as the Grand Palais (and don't forget the Eiffel Tower), but with the simultaneous arrival of migrants from the east, so too have they brought their own little pieces of home over the years. And that's how this little church, Paroisse Saint Serge, just outside of park Buttes-Chaumont in the 19eme, made it to Paris all the way from Russia.
Fleeing a revolution in their own country, the Russian intelligentsia (scientists, philosophers and artists) came to Paris where their trade was more valued, but nostalgia took its course and they built their own church to resemble some of the best ones back home…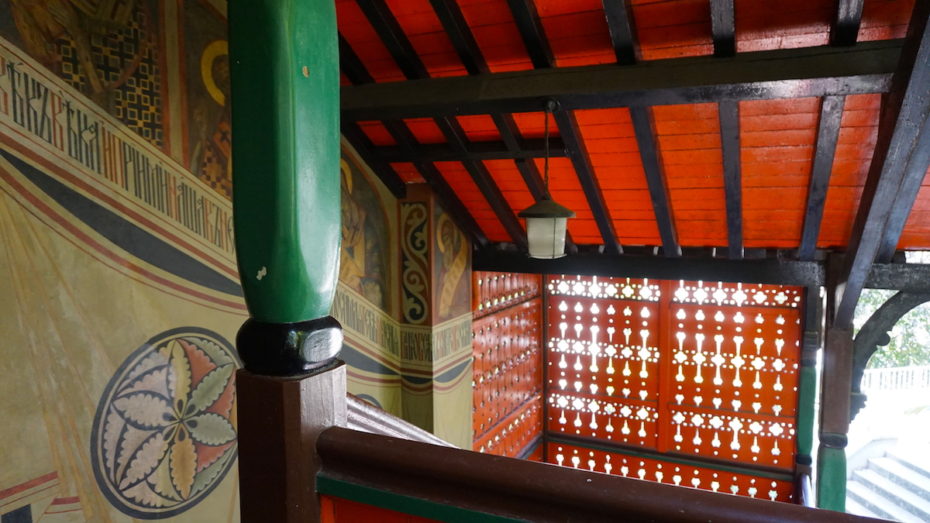 Through a gate, at the end of a windy brick path, up a staircase, behind the trees and honeysuckle flowers, Paris loses itself to Moscow. The courtyard is lined with wooden benches and kitschy tables, all wrapped in grapevines.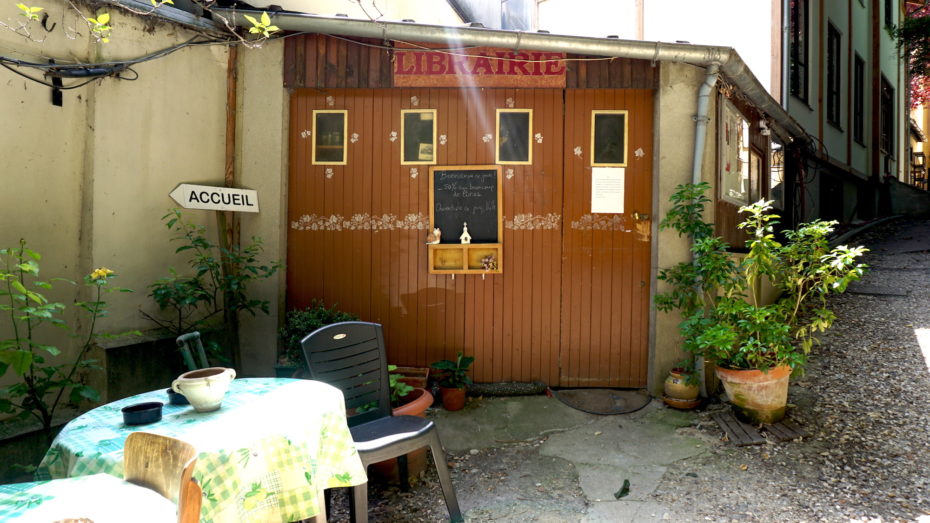 It even has its own vintage garage and library. At the centre of this tiny village oasis on a hill is the isba– a Russian version of a wooden chalet.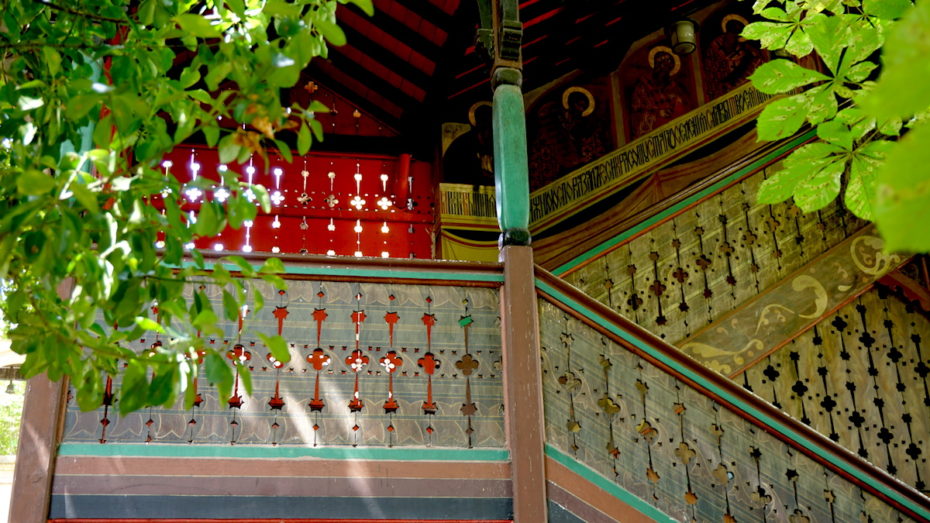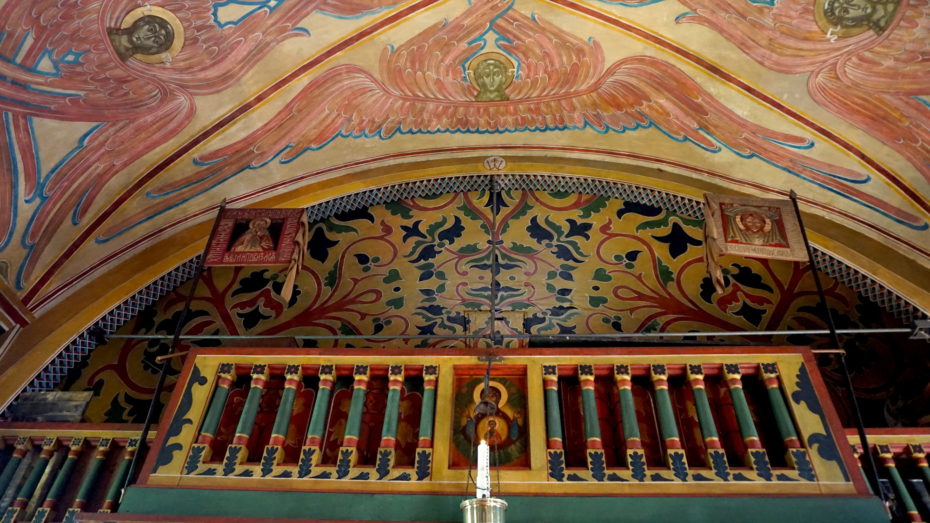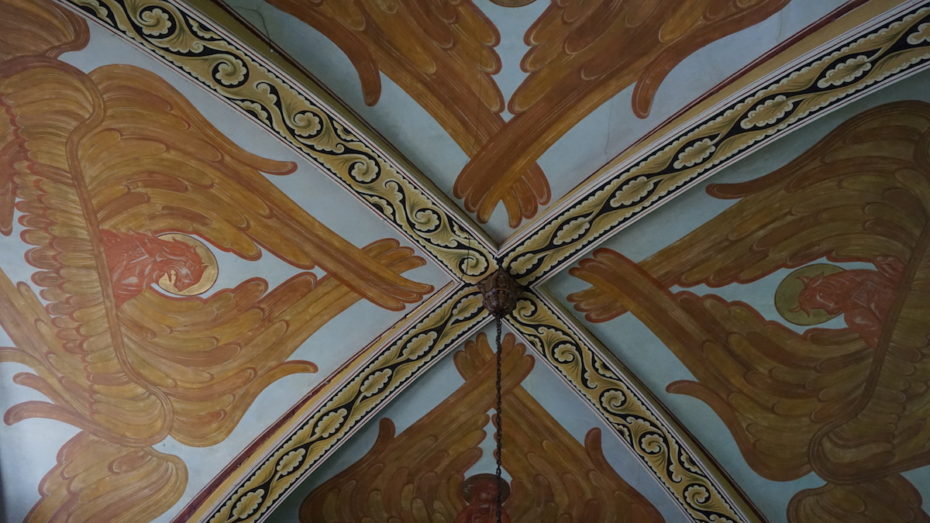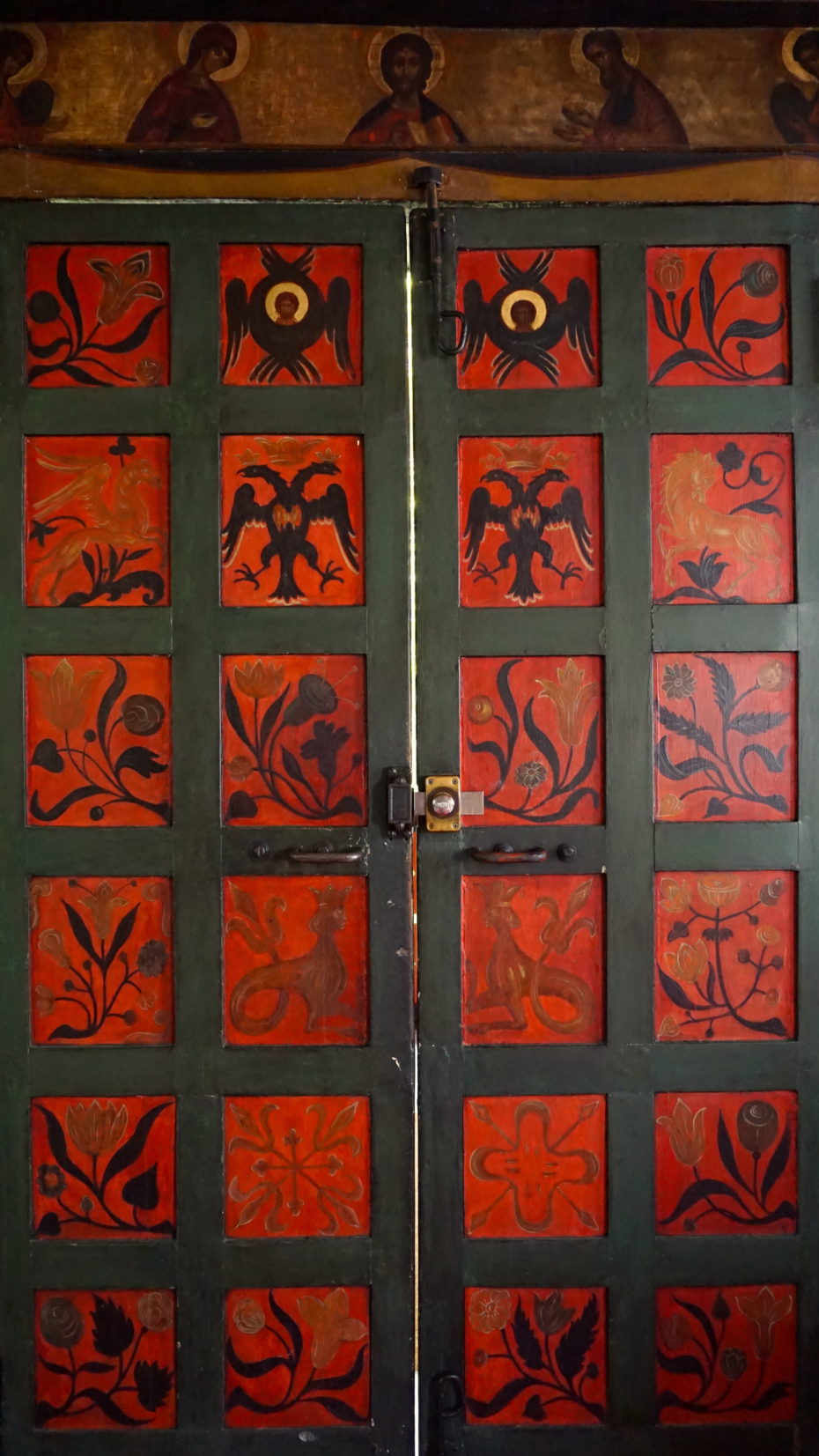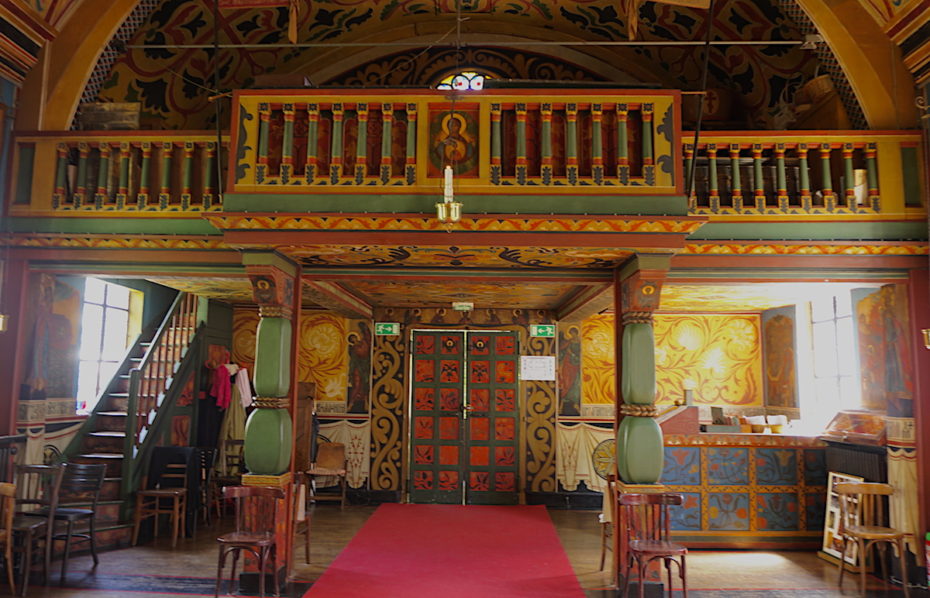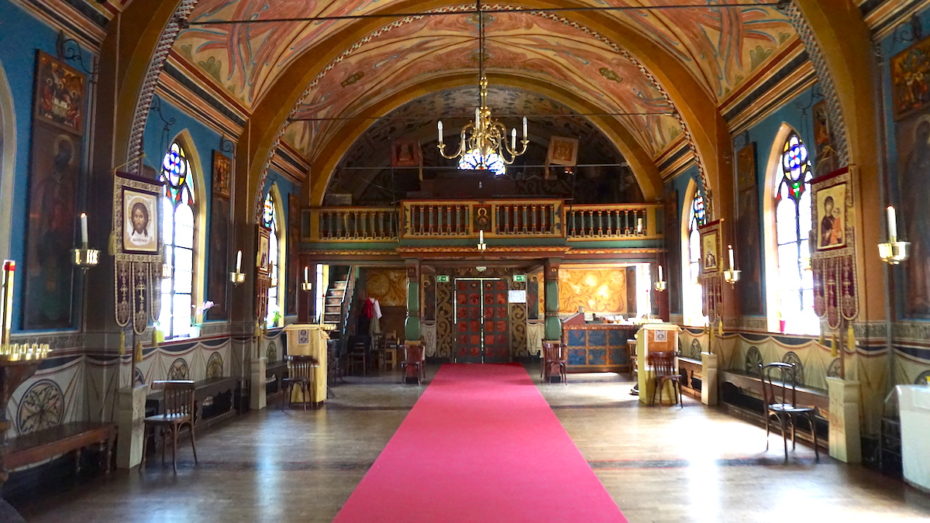 The hill on which the church sits was first home to a Lutheran church and a prosperous community centre for German immigrants in the neighbourhood. It was confiscated by the French government after the first world war, briefly abandoned and finally put up for auction in 1924. Coincidentally, the day it was bought, it was also the day of Saint Serge and so it gained its new name as a Orthodox church.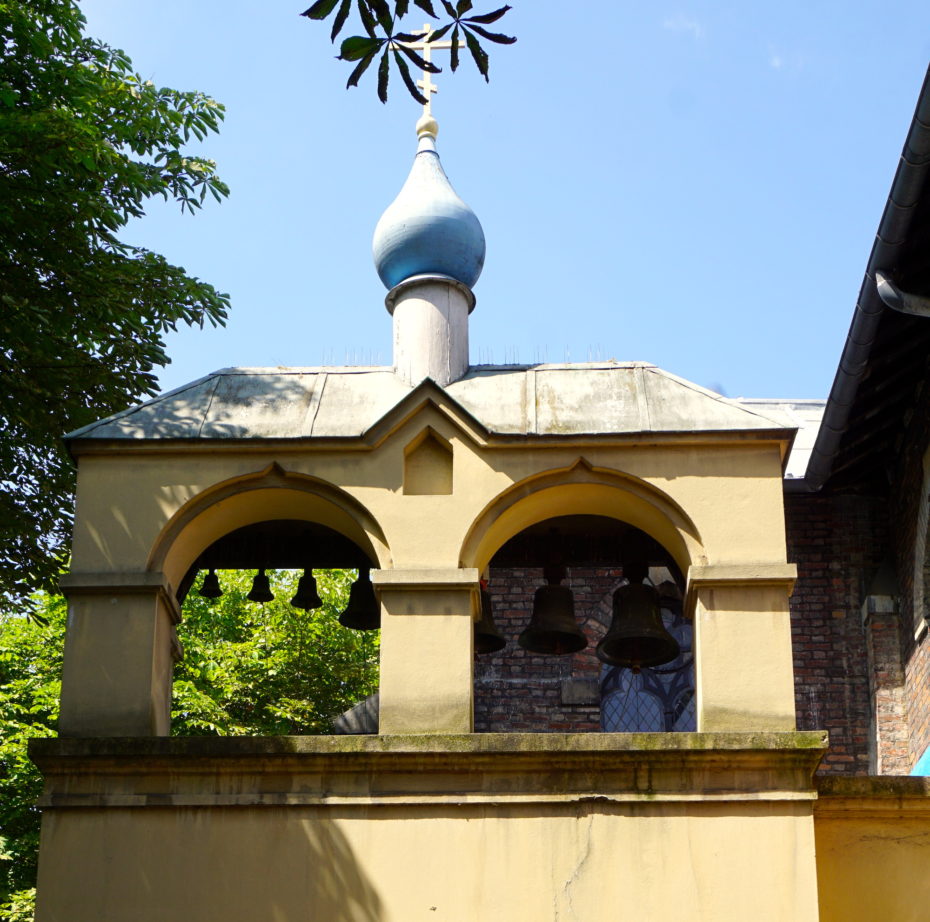 Russian immigration to Paris had suddenly increased following the Russian Revolution and they were looking for a place to celebrate their own culture. Russian painter Stelletsky decorated and painted the building and eventually a traditional onion-dome was added. Detailed wooden carvings renewed the facade, painted in characteristically red and dark green colors. A colorful Russian shawl has take its place in the neighbourhood.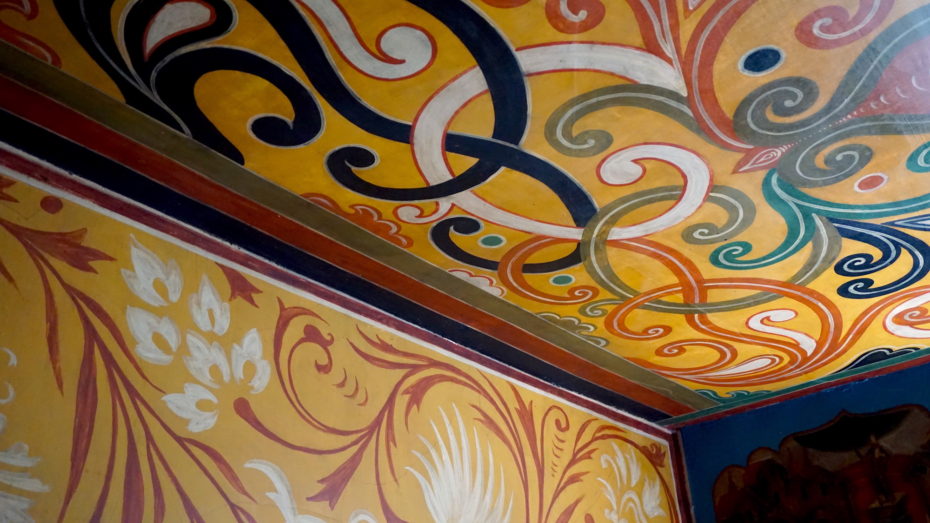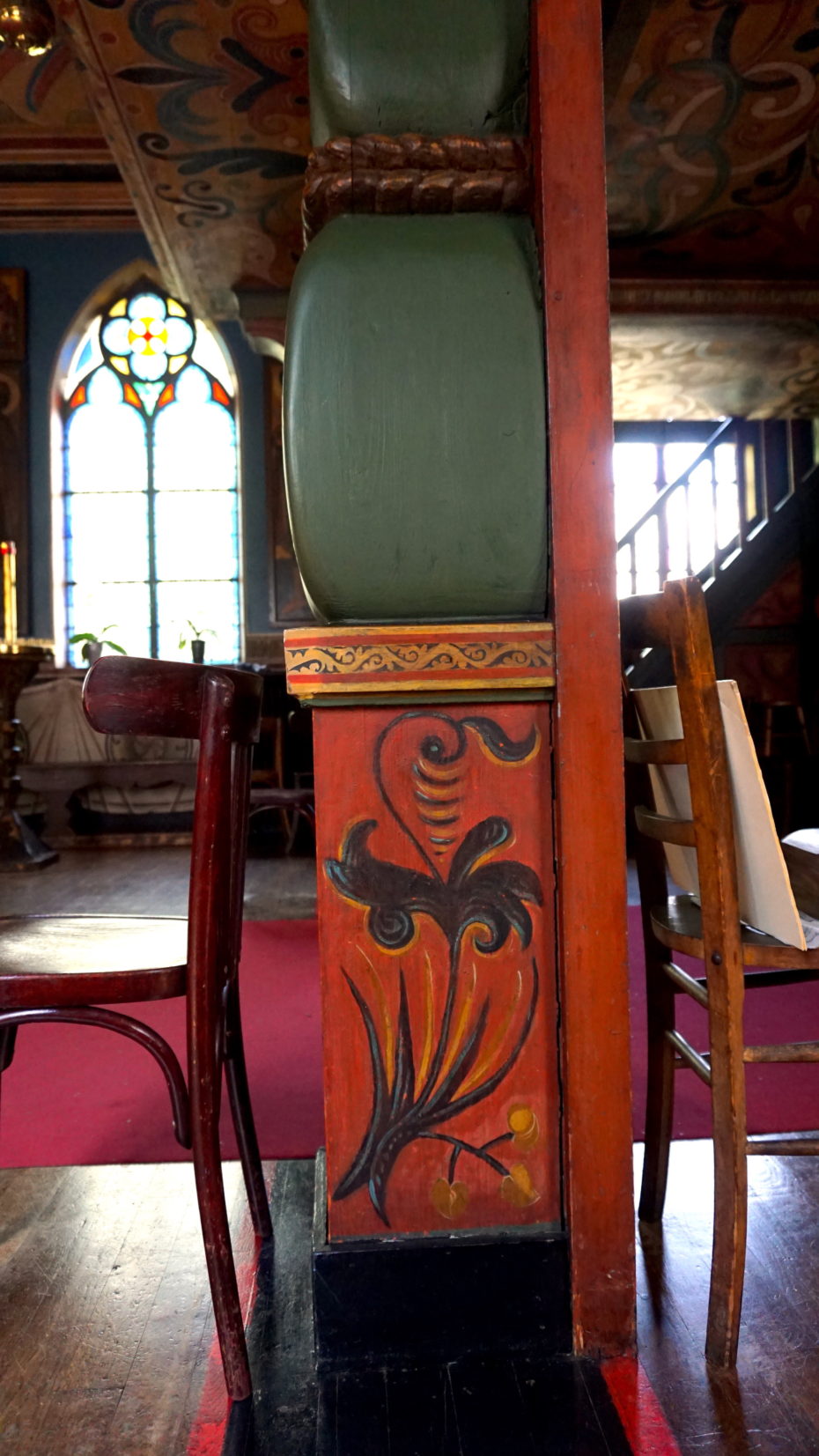 Locals take pride in the church– both Russians and Parisians! In fact, the first few individuals we met on the grounds were not Russian at all, just neighbours taking a walk in their own little oasis. Those working on the church grounds are mostly Russian and according to cultural tradition, warmly welcome all guests. Stop by!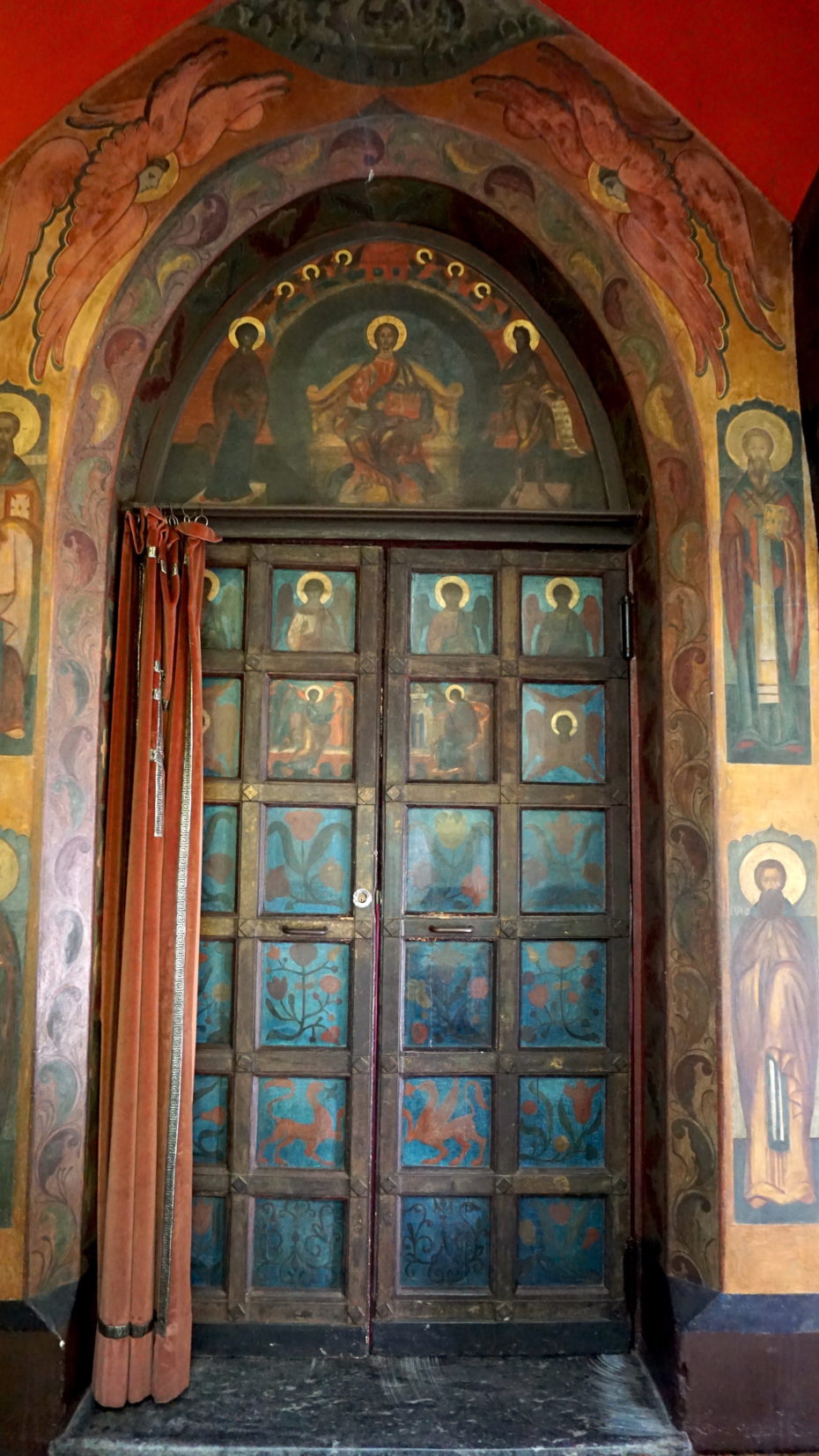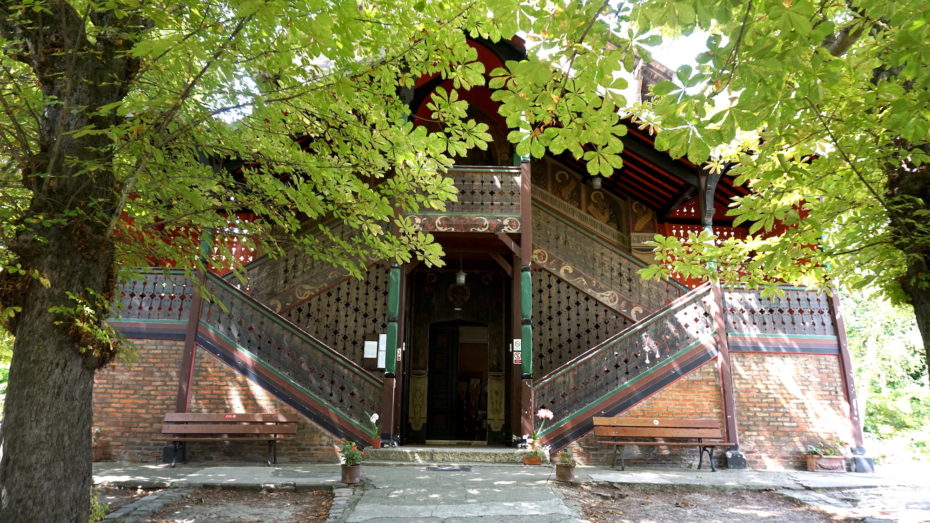 But hurry! The church will be under wraps for the next few months as renovation begin to restore some of the neglected parts of the building.
More information on the official website of the Paroisse Saint Serge.