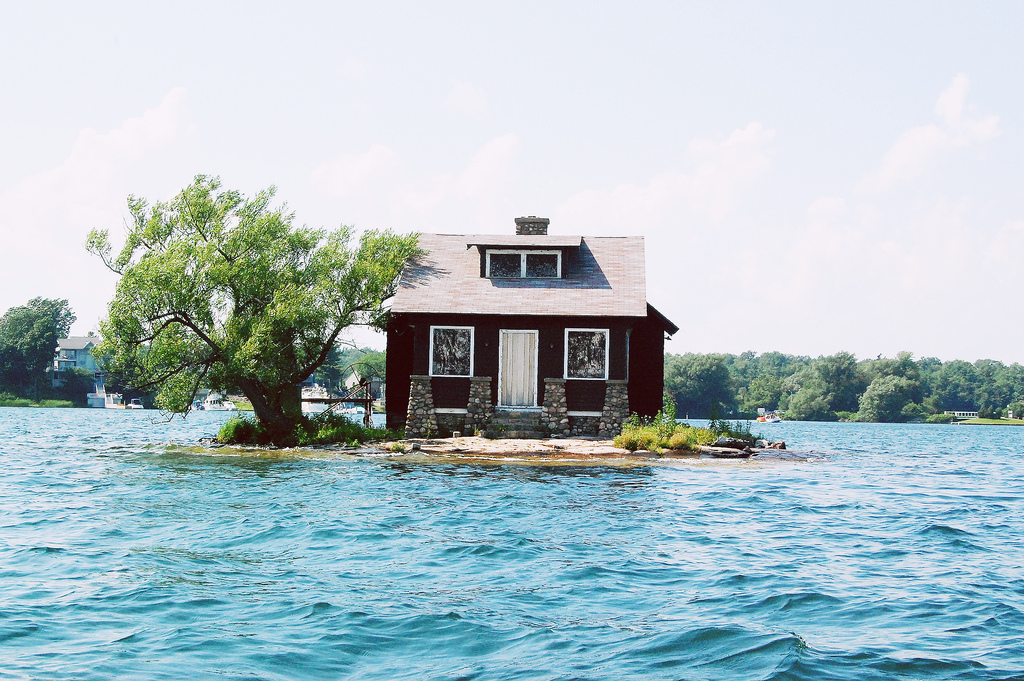 If there's a reason why I've been deprived of the real Thousand Islands all my life, I'm going to blame it on the salad dressing. Because lo and behold, this European has just discovered that it's a real (and quite magical) place, not just an orange sauce for dipping my crudités, and that I need to travel to it right now. For everyone else who was well aware of the delights of the archipelago of 1,864 islands that straddles the Canadian and US border– why didn't you tell me?!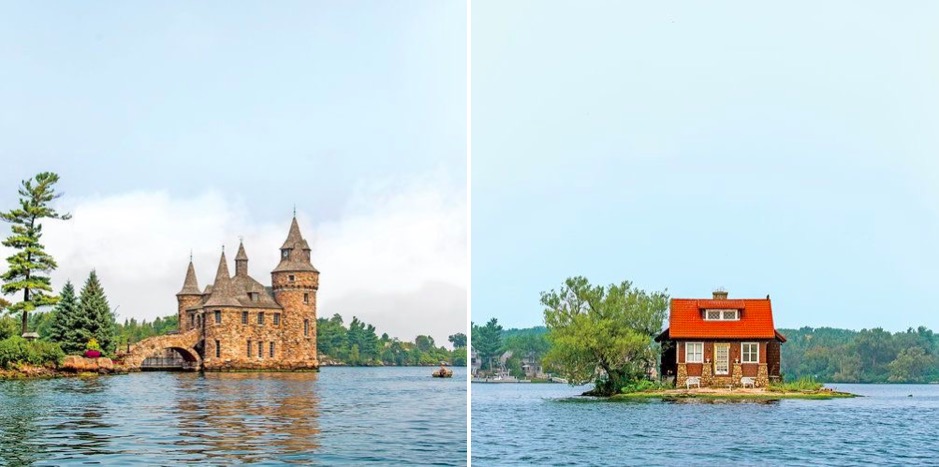 Cabin or castle? The Thousand Islands are peppered with both. During America's Gilded Age, wealthy industrialists bought up private islands on which to build their own castles and millionaire's retreats. It was the summer resort of high society and Yale University's elitist secret society, Skull & Bones, still has its own 50-acre island that was given to them in 1949. No one really knows what they get up to on Deer island, which has three burnt-down cottages and one still standing by the water's edge, but it's speculated the society uses it for initiation rituals.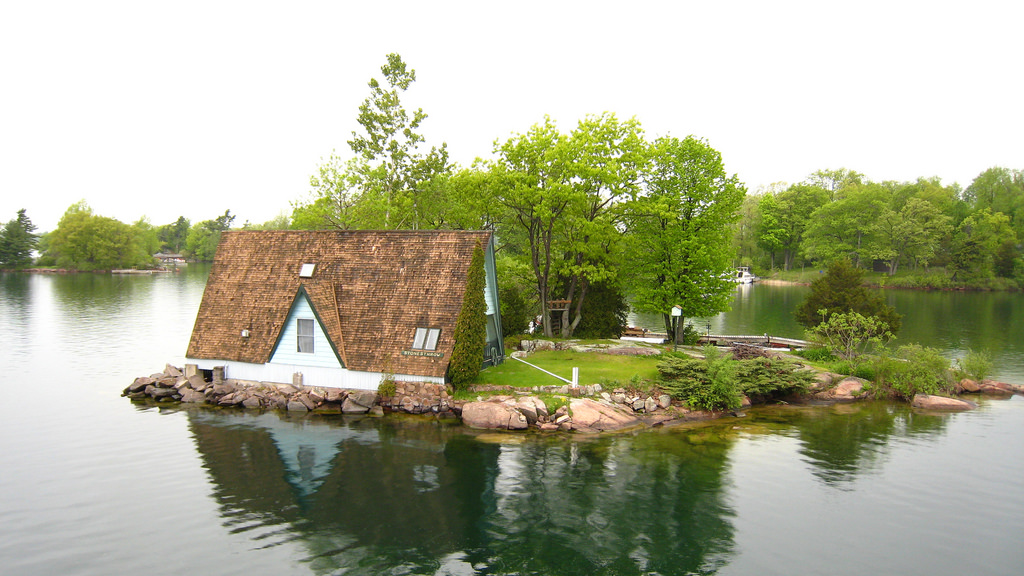 Anyhoo, the islands range in size from 40 acres with granite cliffs and pine forests populated by deer, to tiny ones the size of your living room. To qualify as an island, it must be above water year round and have at least one living tree.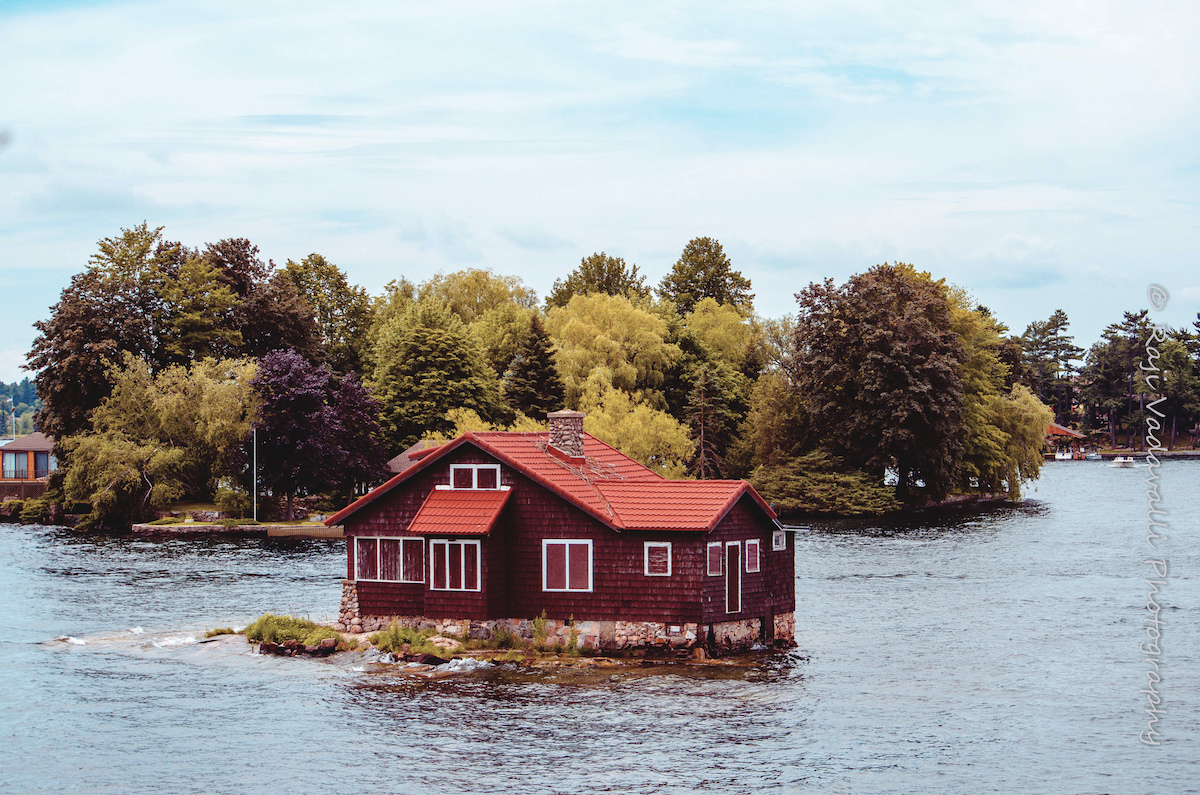 And you know what? I'm not going to question why people would build houses on precariously tiny islands that look as if they could flood at any moment. Because it's too damn charming to ask such questions.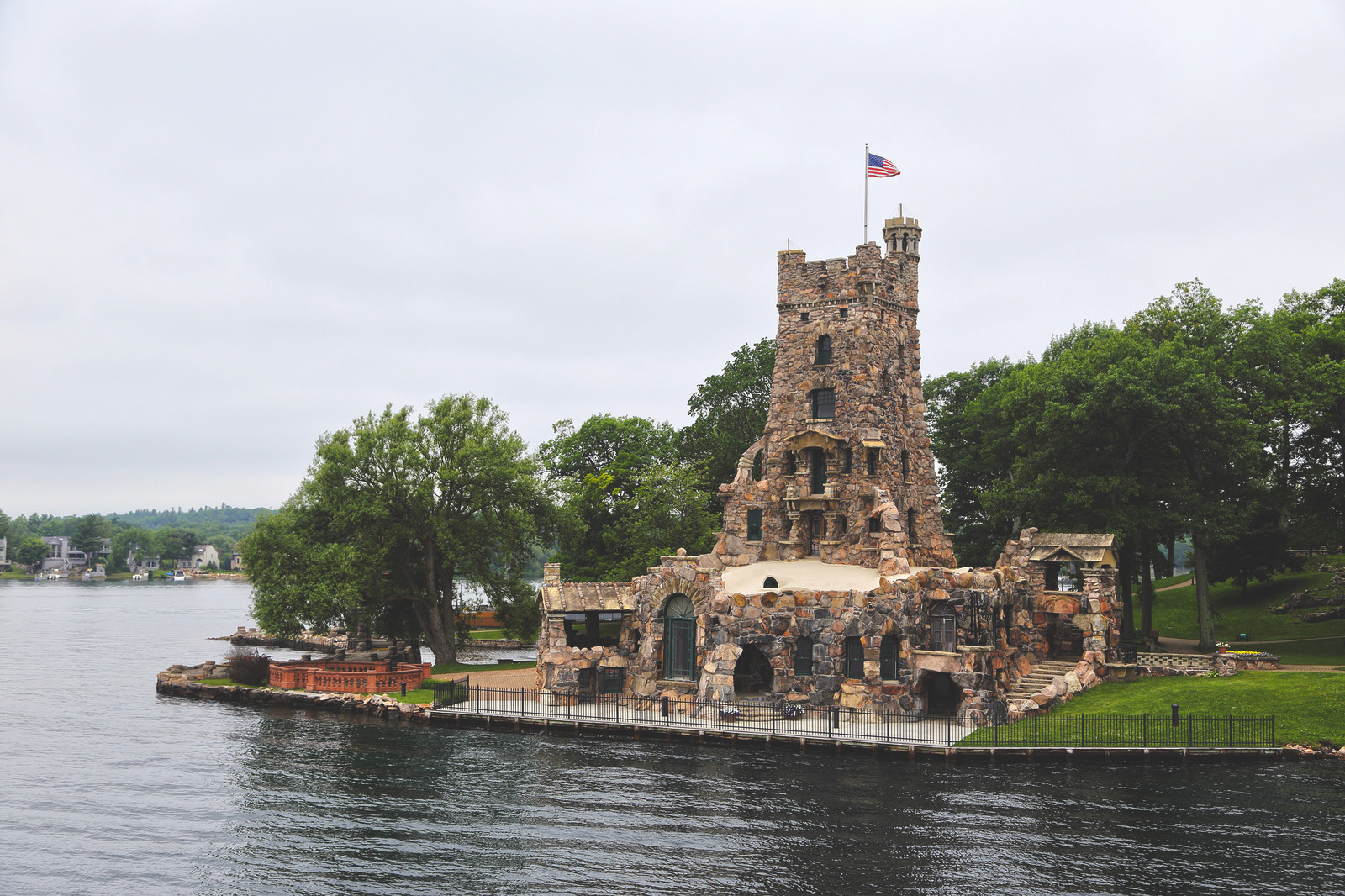 Here we have Alster Tower, once part of the private residence of an American millionaire hotelier, George Boldt, who built not one, not two, but three castles on his own island (this one being the smallest). The story of Heart Island is a bit of a tear-jerker in fact, a tale of heartbreak and unfinished dreams. The main castle on the island, Boldt Castle, sat neglected for over 75 years, abandoned mid-construction in 1904 when George's wife suddenly died of heart failure (although some alledge she ran away with the chauffeur). George had employed hundreds of workers to build the six-story castle as a present to his wife.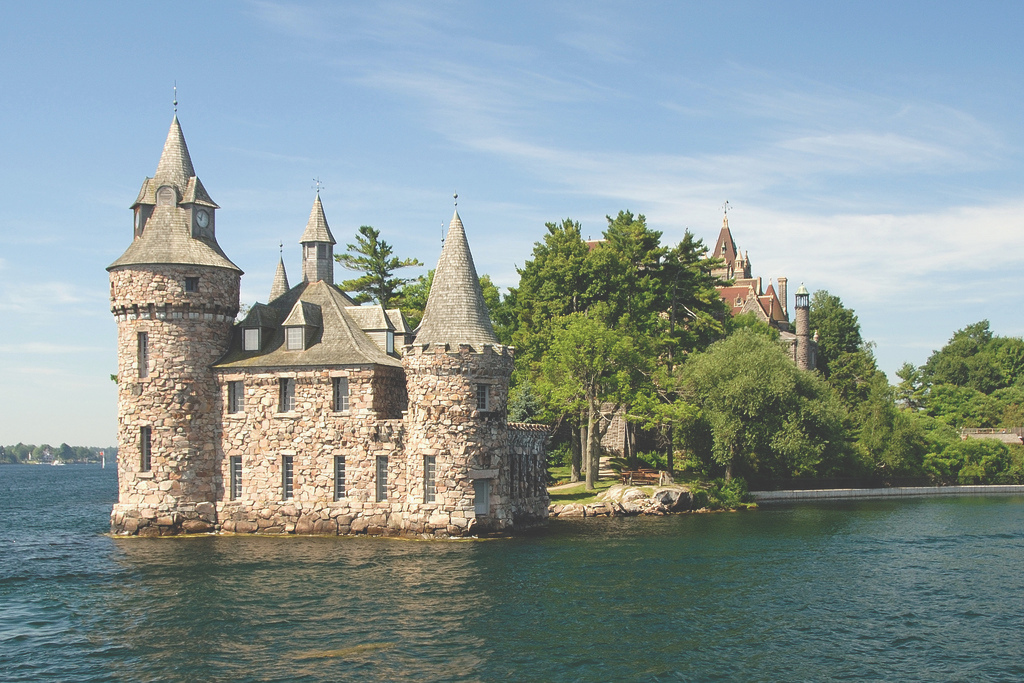 After her death, Boldt never returned to Heart Island and the project was left to ruin until the Thousand Islands Bridge Authority acquired the Island and the nearby yacht house in the 1970s for a symbolic one dollar. With revenues from opening it as a tourist attraction and wedding venue, they've spent upwards of $30 million over the last three decades gradually restoring it and finishing what had not been completed.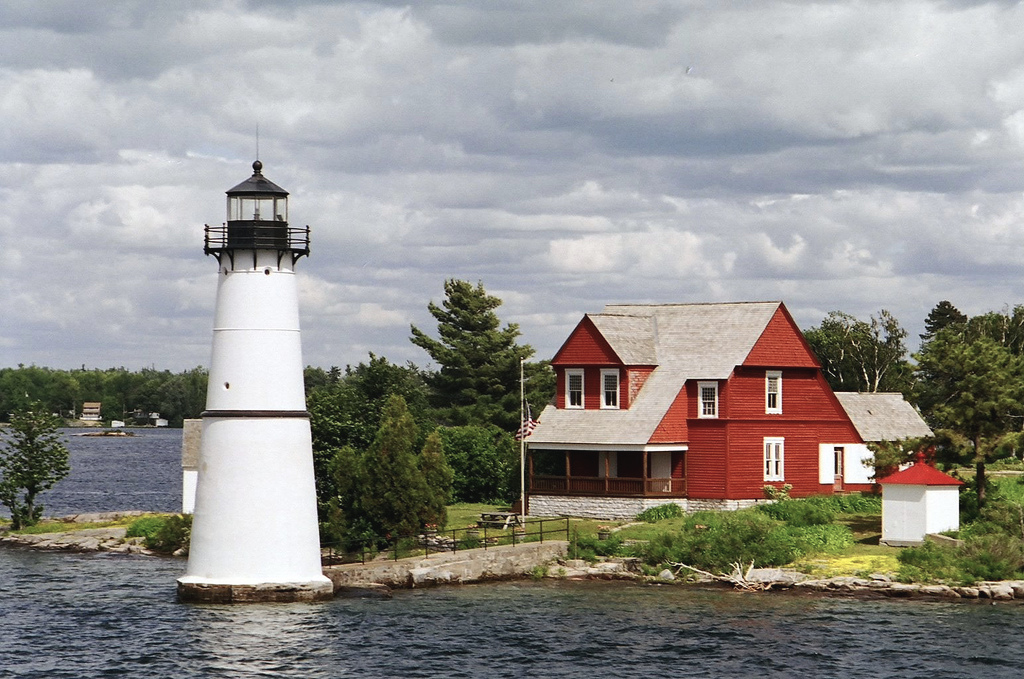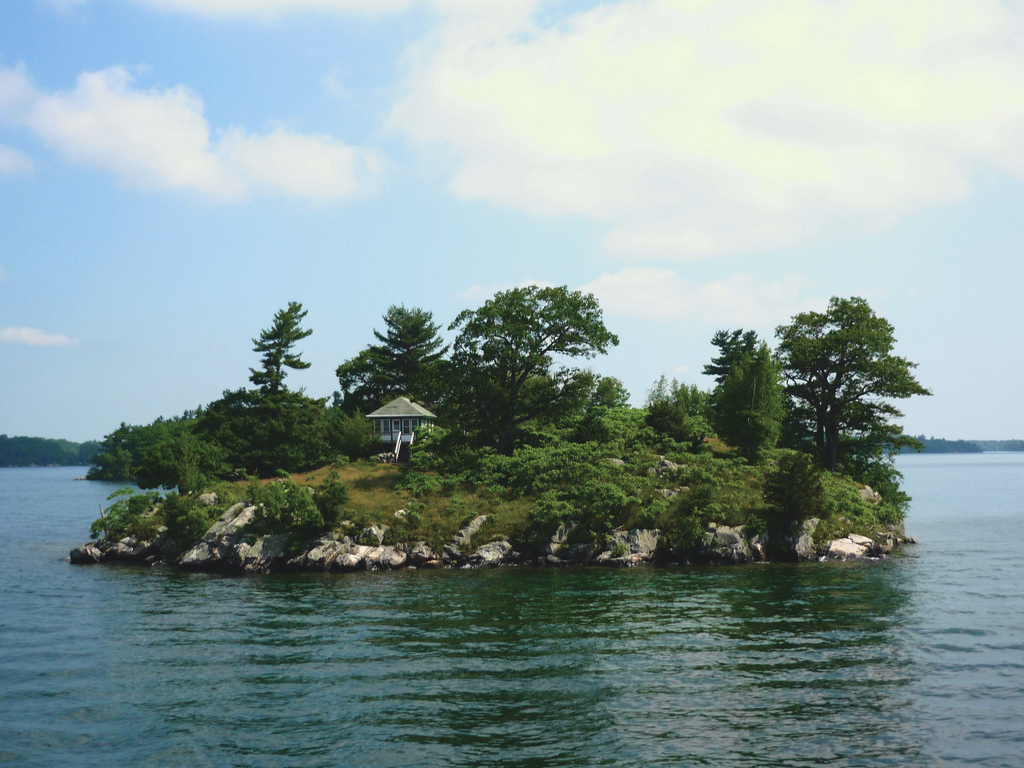 Other travel notes include the Antique Boat Museum (ooh, yes please), island hopping by kayak and frying up your catch of the day with a dinner by the shore.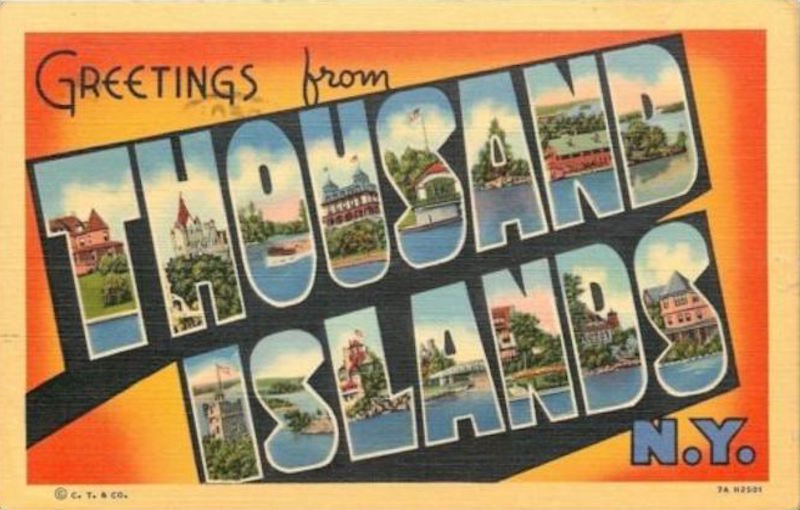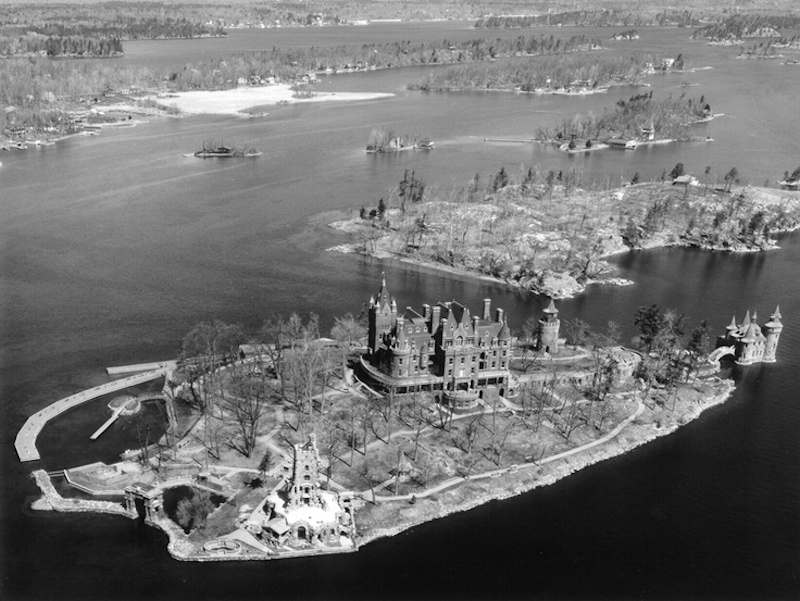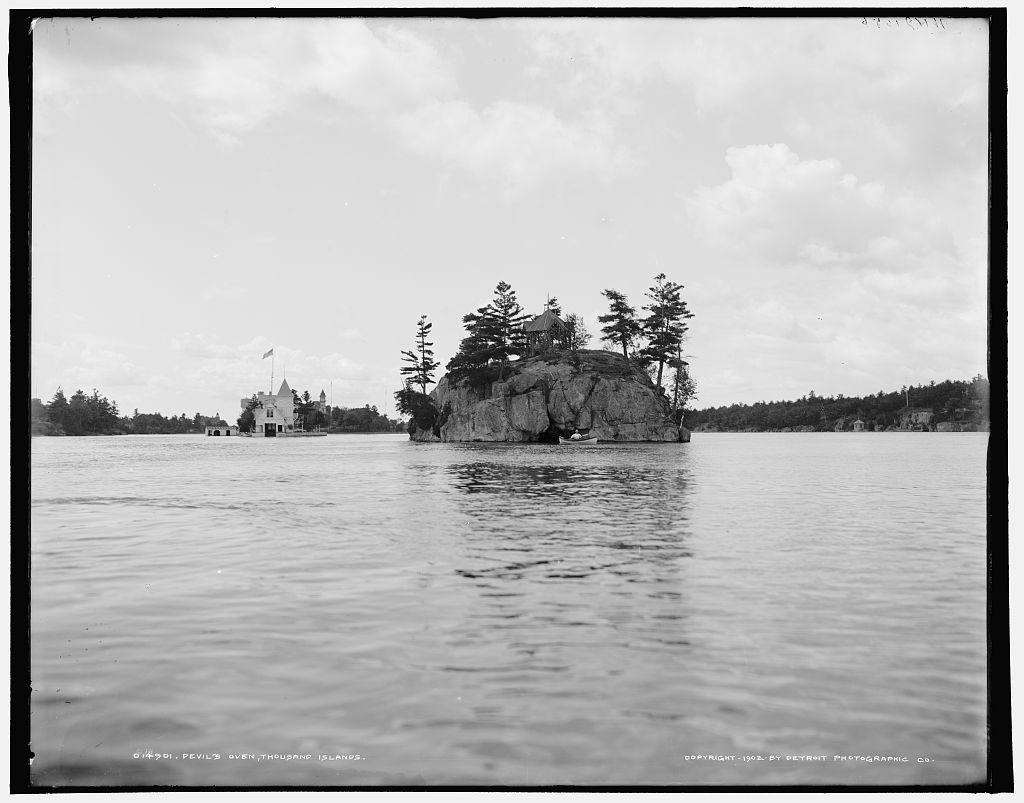 They call this island, "Devil's Oven Island", allegedly the hiding place of Bill Johnston, a Canadian-American smuggler, river pirate, and War of 1812 privateer.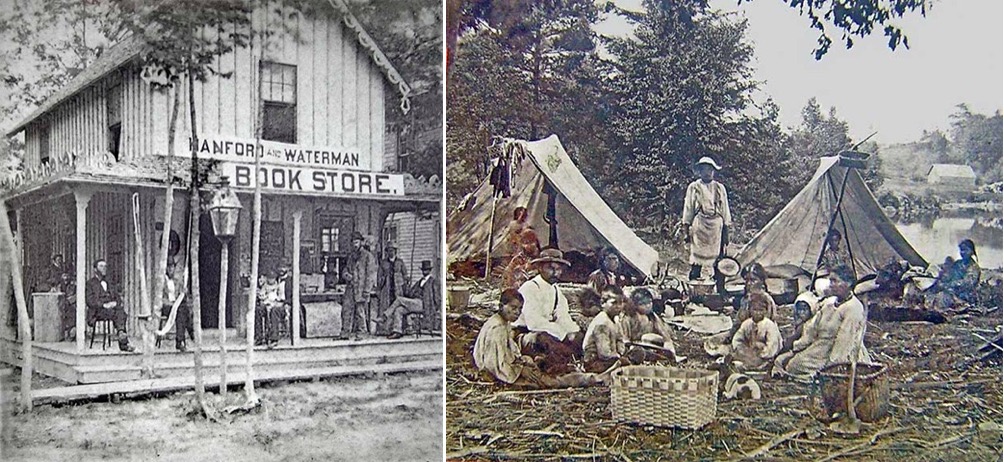 Prior to European colonization, the Thousand Islands region was home to or visited by, members of the Iroquois Confederacy and Ojibwa people. Their name for the islands was Manitouana or the "Garden of the Great Spirit". The region was also notable for its part in the War of 1812 between the British Empire and the United States. Many sites from the war can be found and several museums on both the Canadian and American side of the river.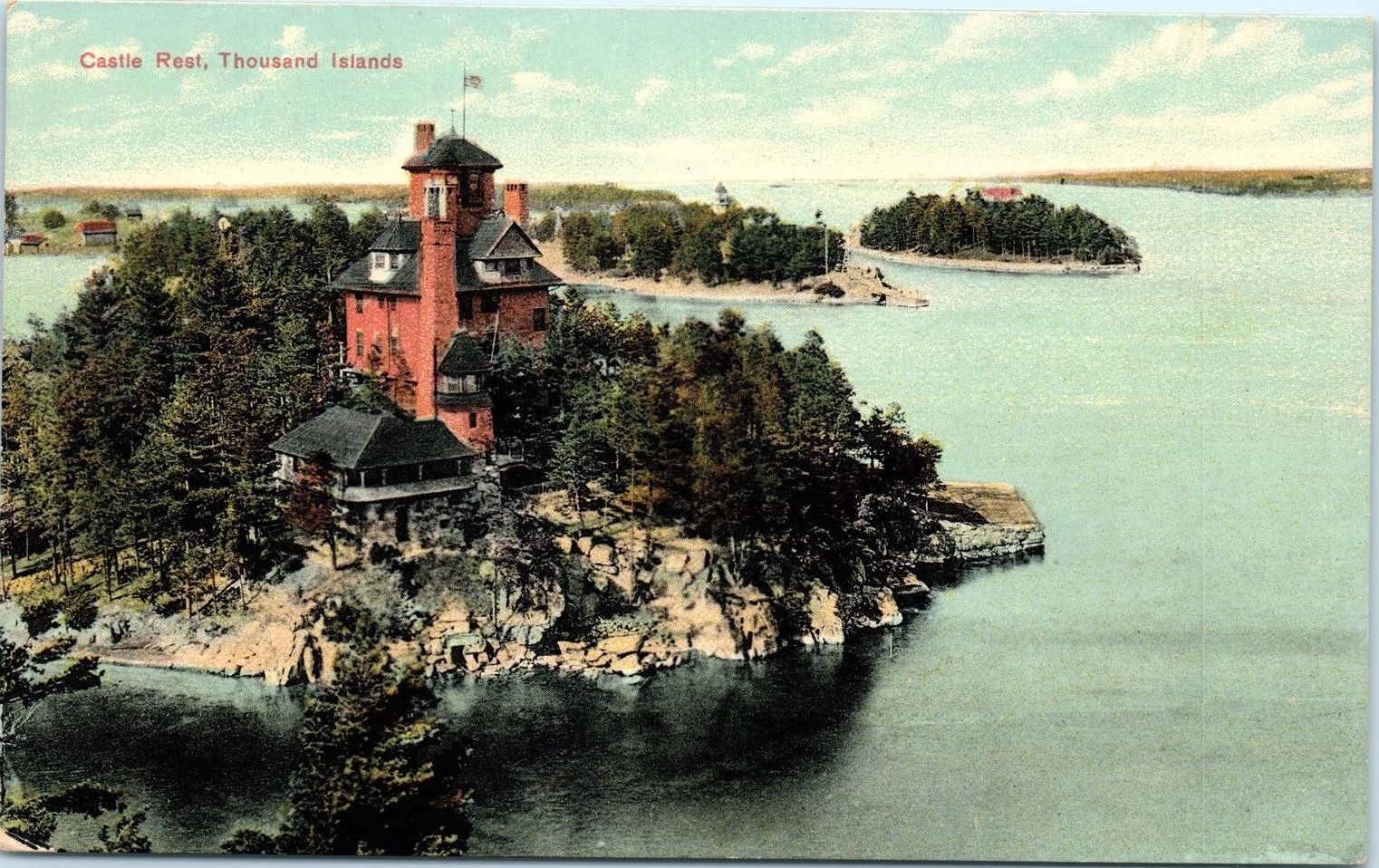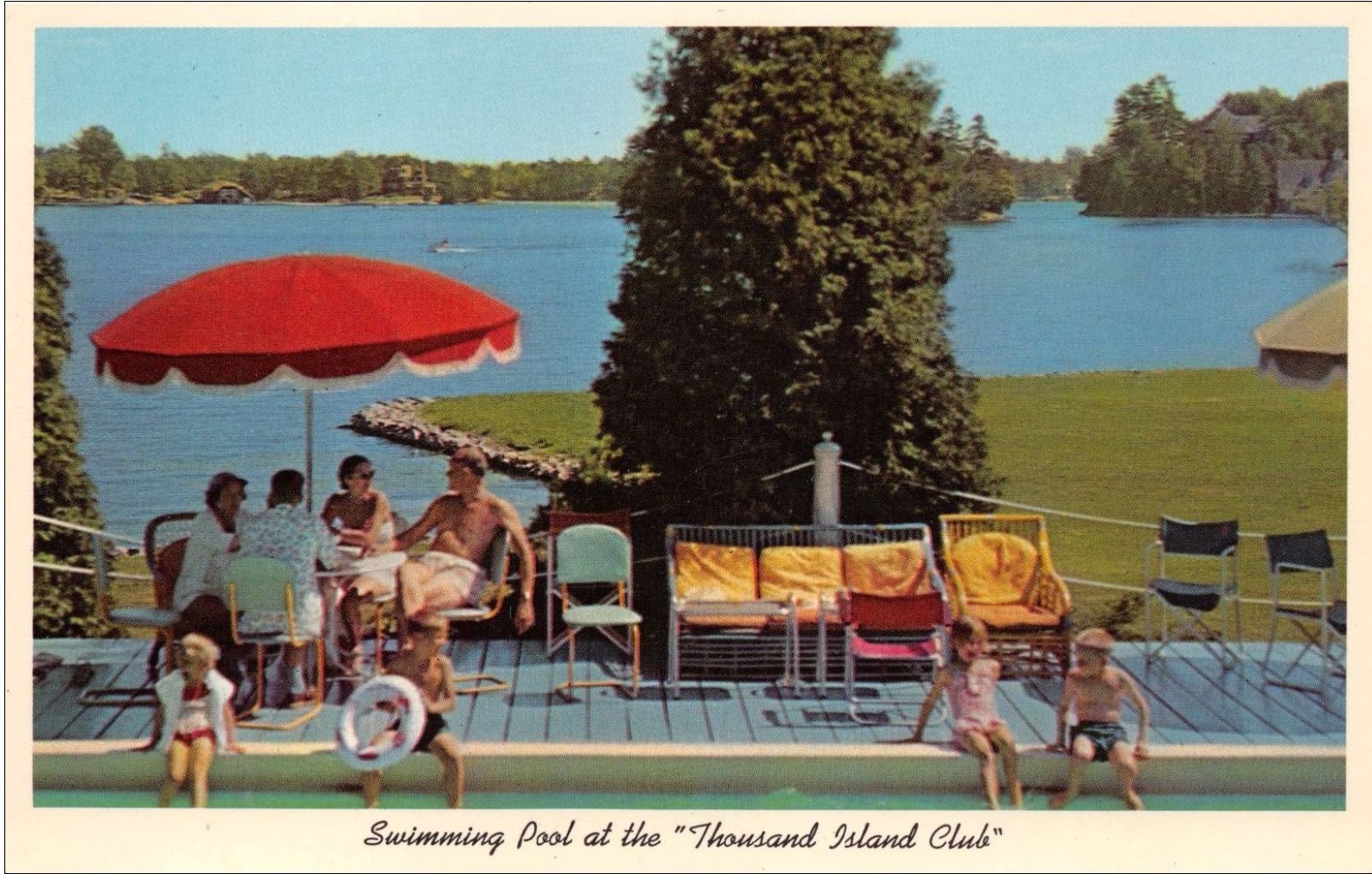 But let's get to the important stuff … where will I be staying?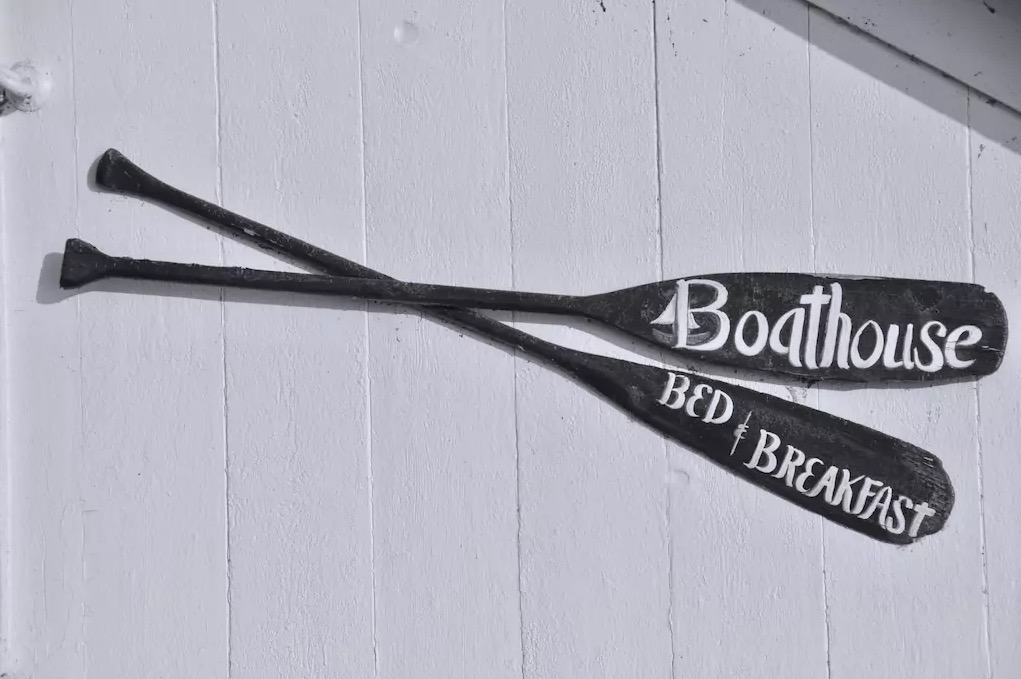 I had something like this in mind…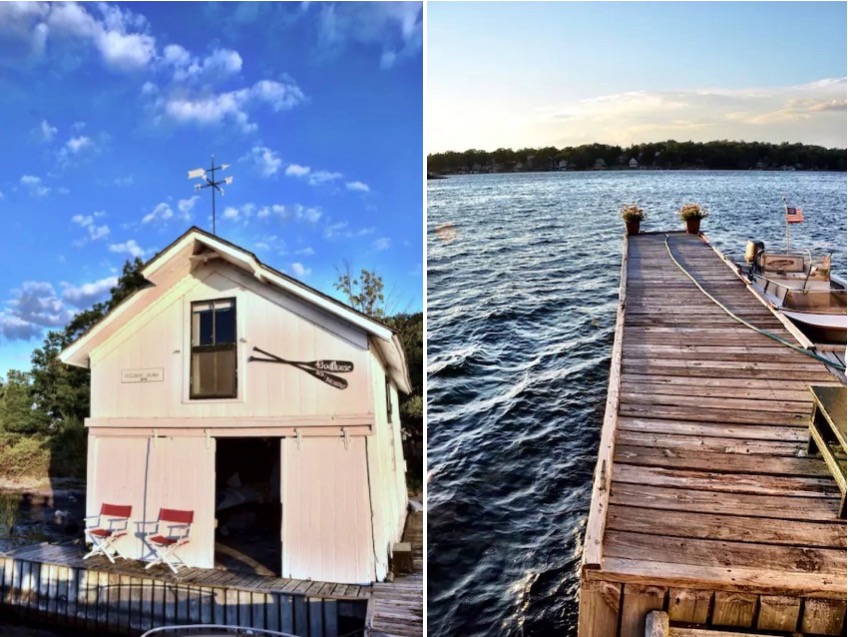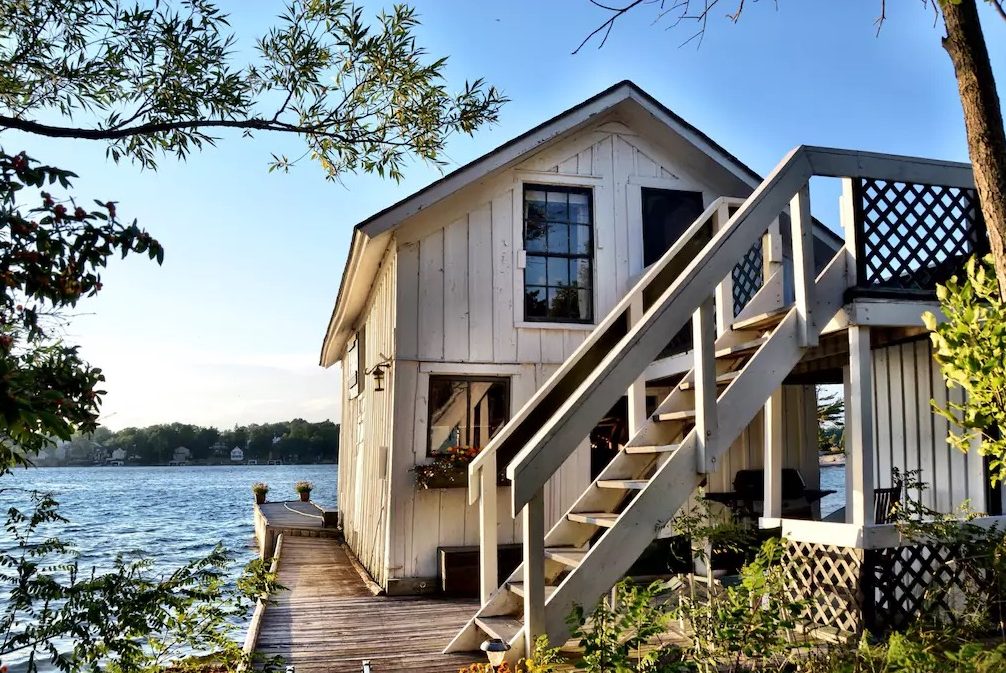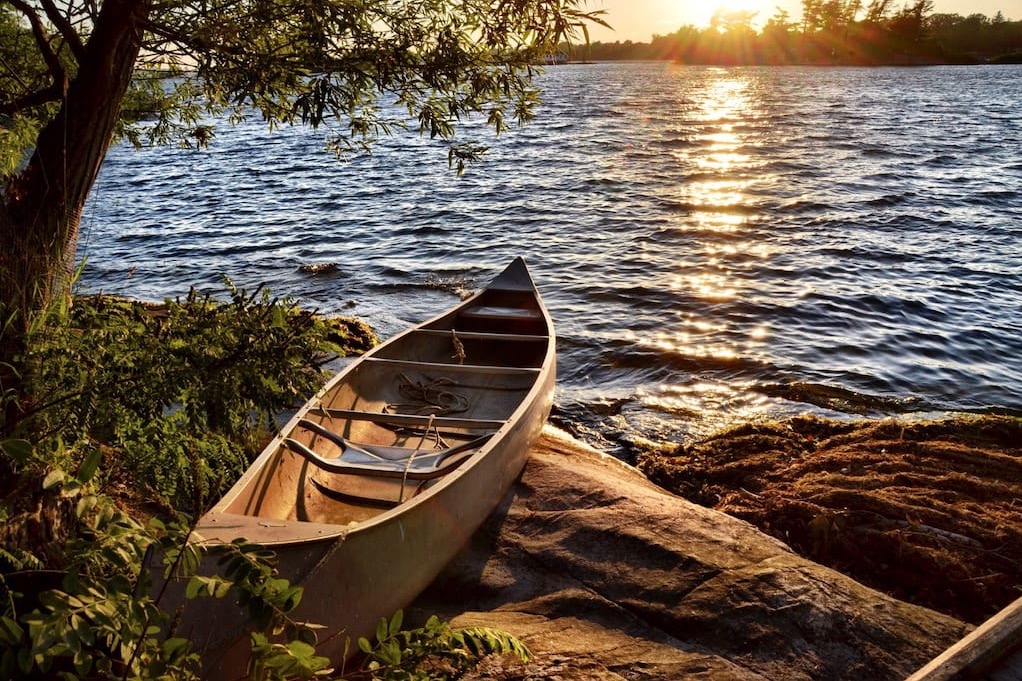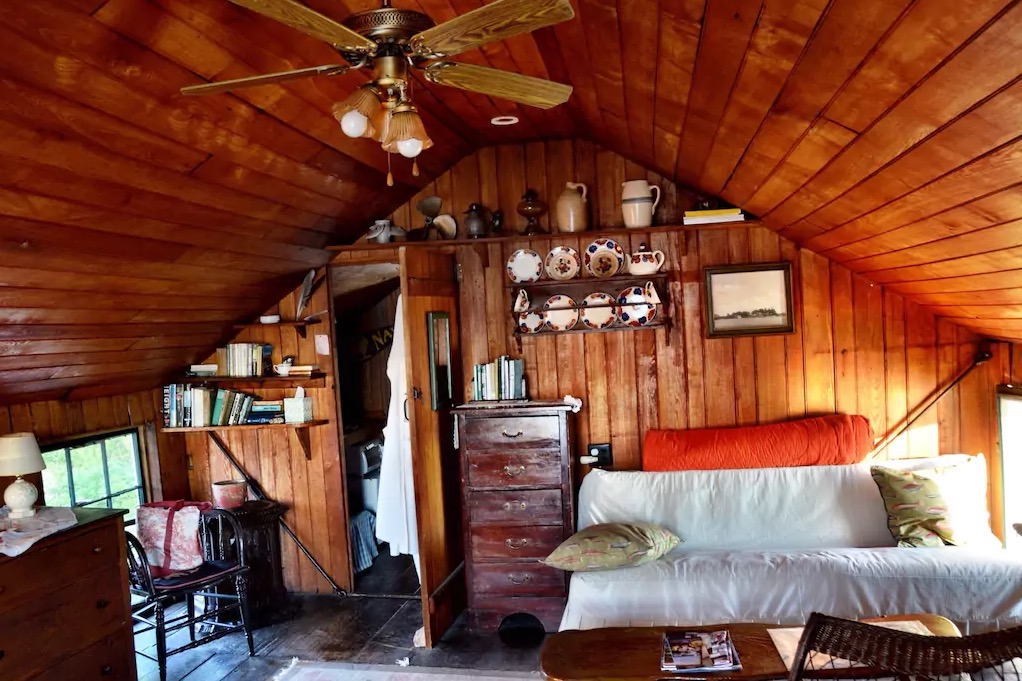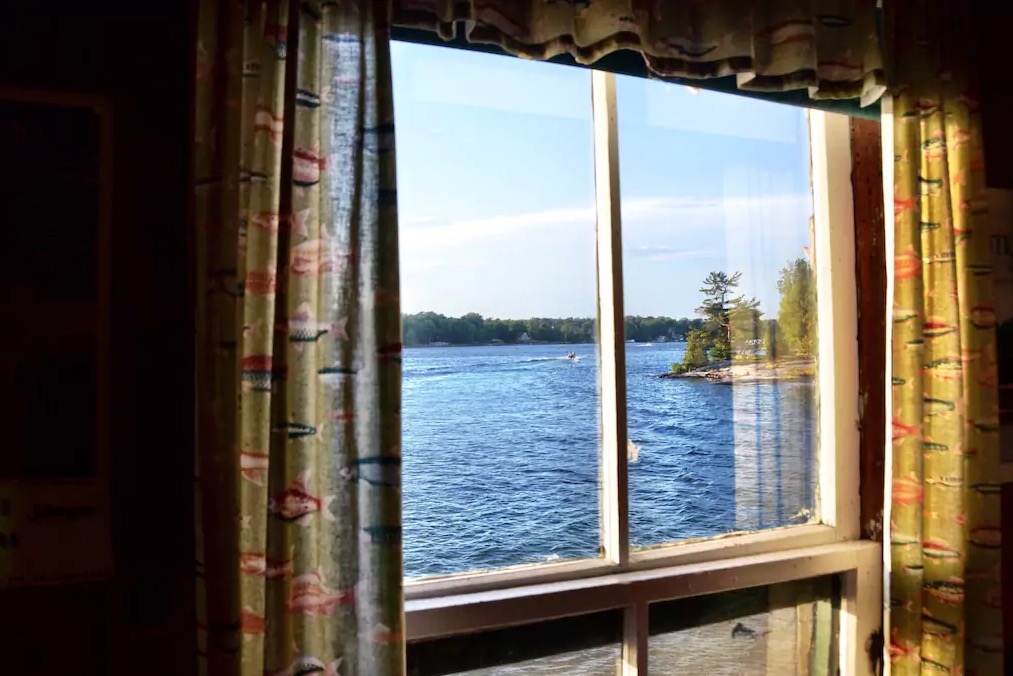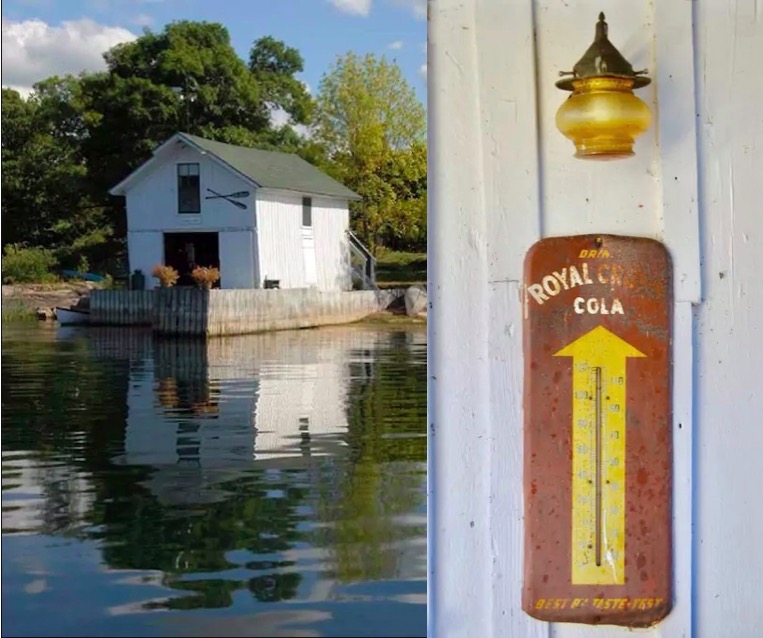 The Island Boat House bed and breakfast is a rustic and charming historic boathouse located on a private 2 acre island on the New York side of the river. Guests stay in their own two bedroom apartment in the upstairs of the boathouse for $200 a night and it sleeps up to 6. You can book it through Airbnb.
Great options exist on the Canadian side as well. Take the "Happily Ever After" cabin, for example.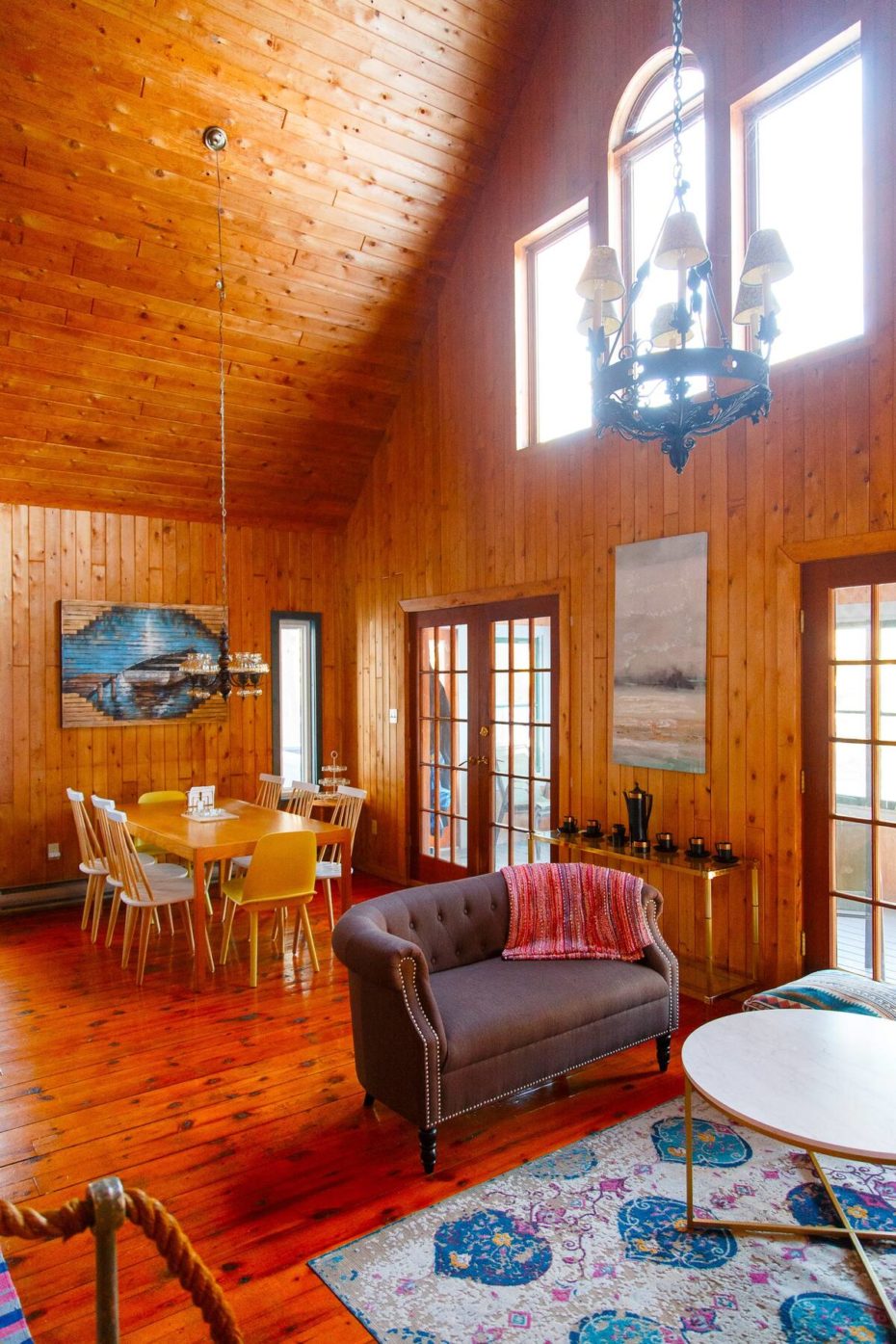 This gorgeous Adirondack styled log cabin with full river views from every window, provided with every luxury and equipped to sleep up to eight people, will set you back $322 a night.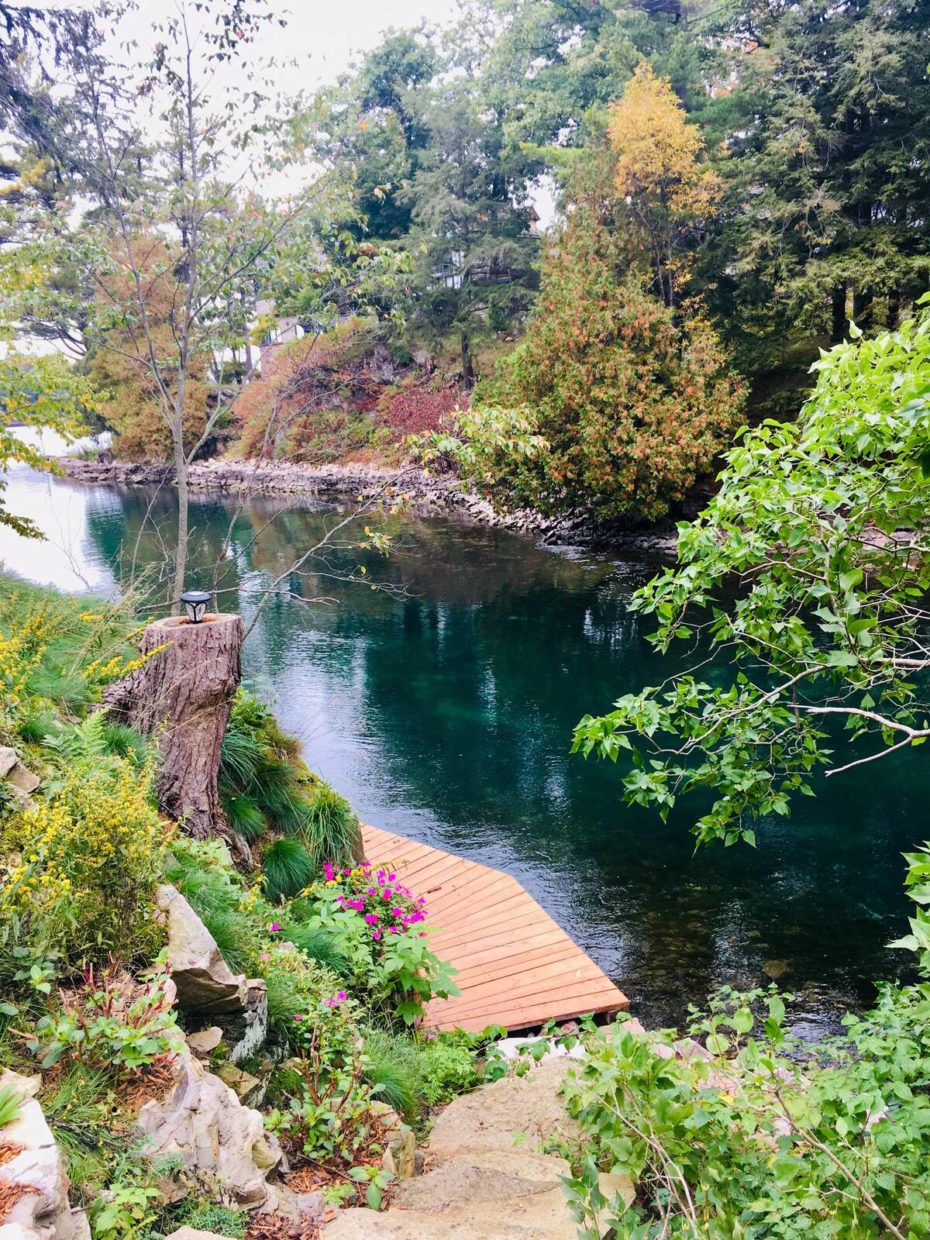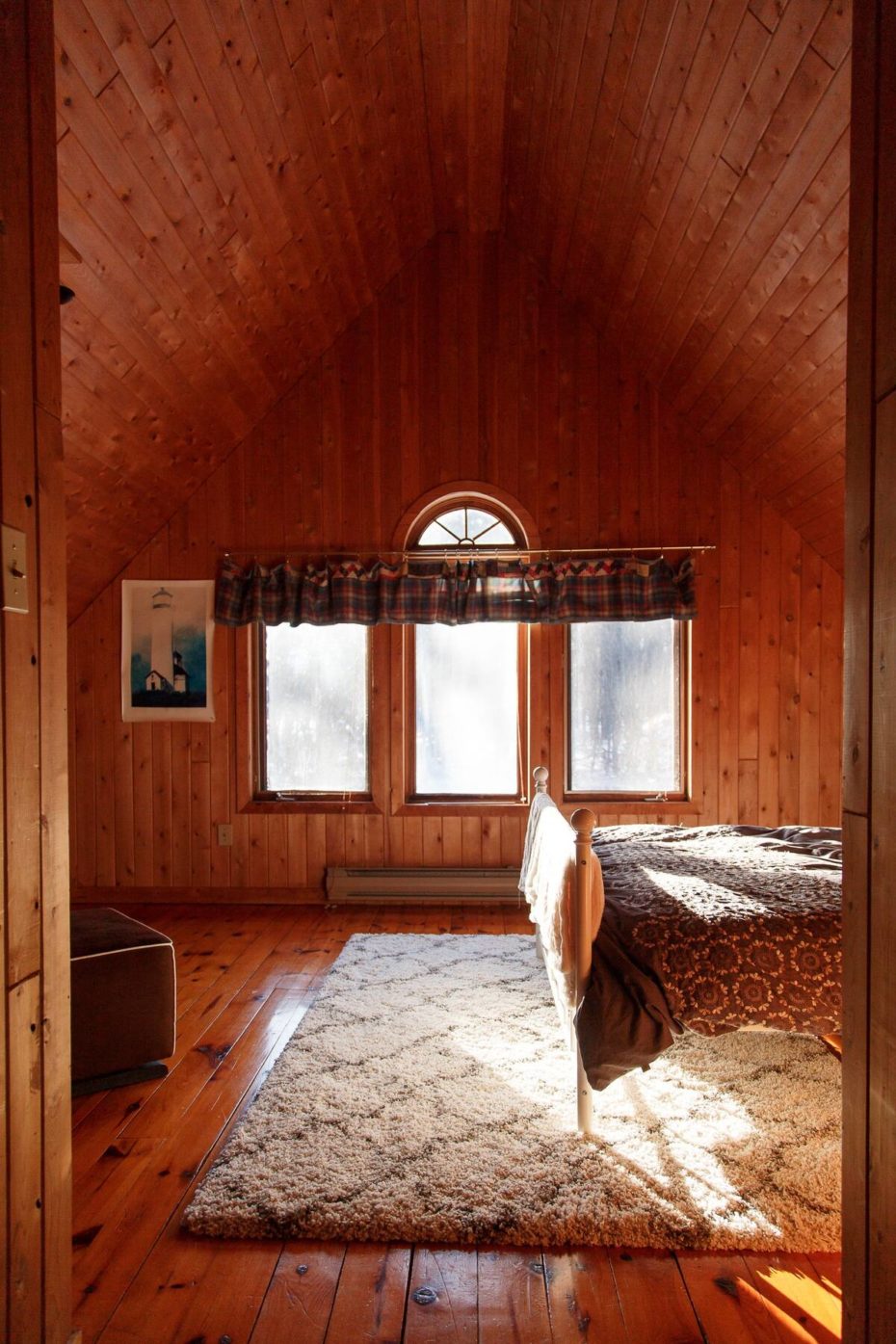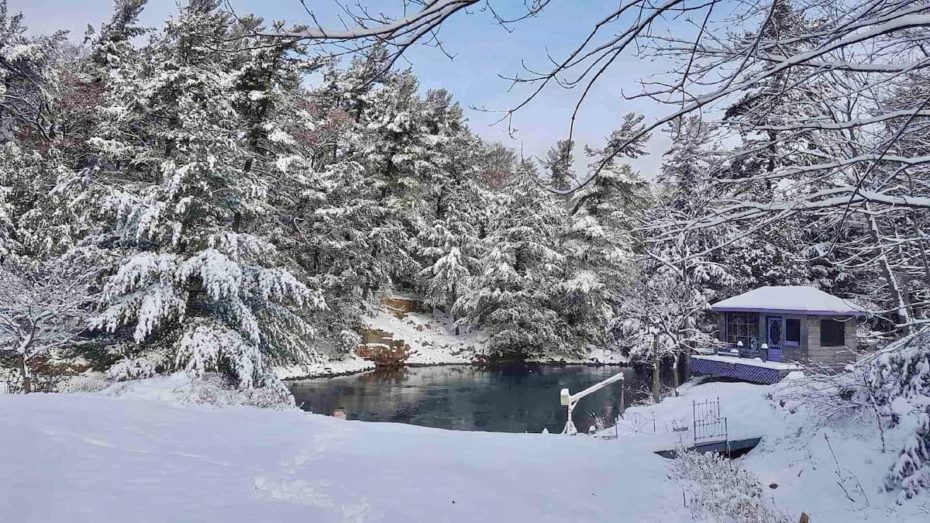 The cabin looks like the perfect place for a retreat in all seasons, it even includes a "nap shack".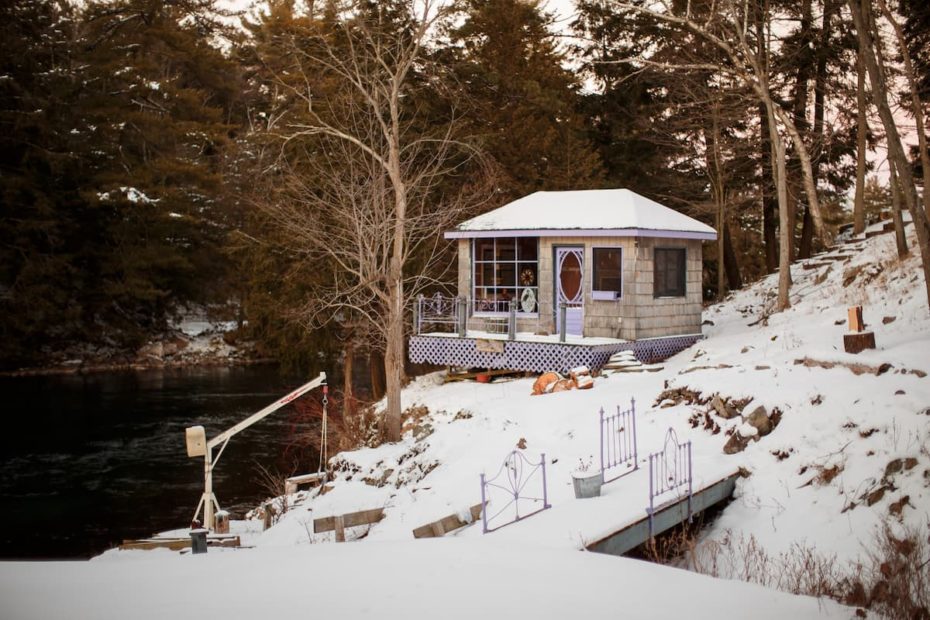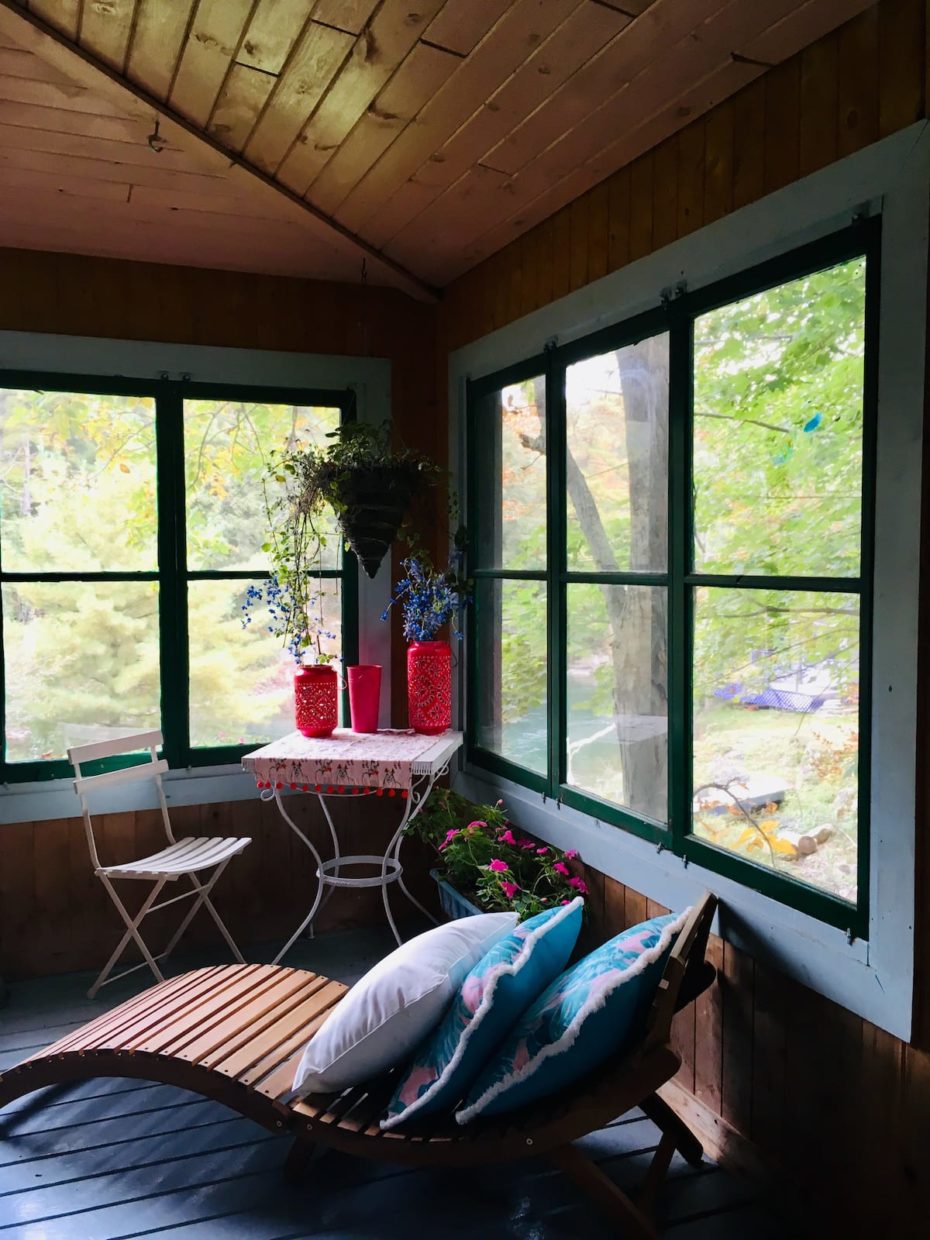 And I think that just about concludes my discovery of Thousand Islands for now. As for whether the salad dressing actually comes from Thousand Islands? Well there are three versions…
One version says that a fishing guide's wife, Sophia LaLonde, made the condiment as part of her husband George's shore dinner. Another says George Boldt, (the guy who built Boldt Castle and was the proprietor of the Waldorf-Astoria Hotel) instructed the hotel's maître d'hôtel to put the dressing on the menu in 1894 which was reportedly developed by Boldt's chef. A sociologist at the University of Wisconsin tried to determine the origin of Thousand Island dressing in 2010 and found that the story differed among villages and islands in the Thousand Islands region, some believing the original recipe was based upon French dressing recipe published in The Fannie Farmer Cookbook in 1965.
So there you go. And here's a homemade recipe for Thousand Islands dressing, just because.