1. Turn-of-the-Century Women in Autochrome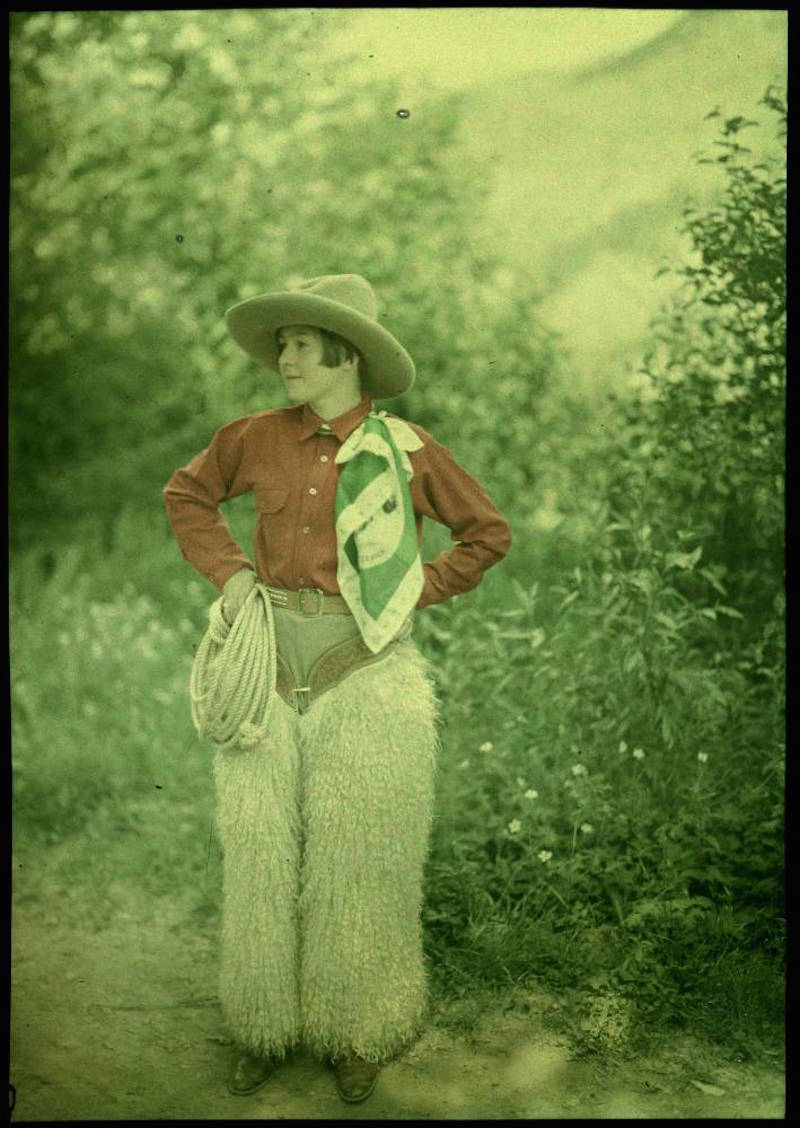 Cowgirl 1910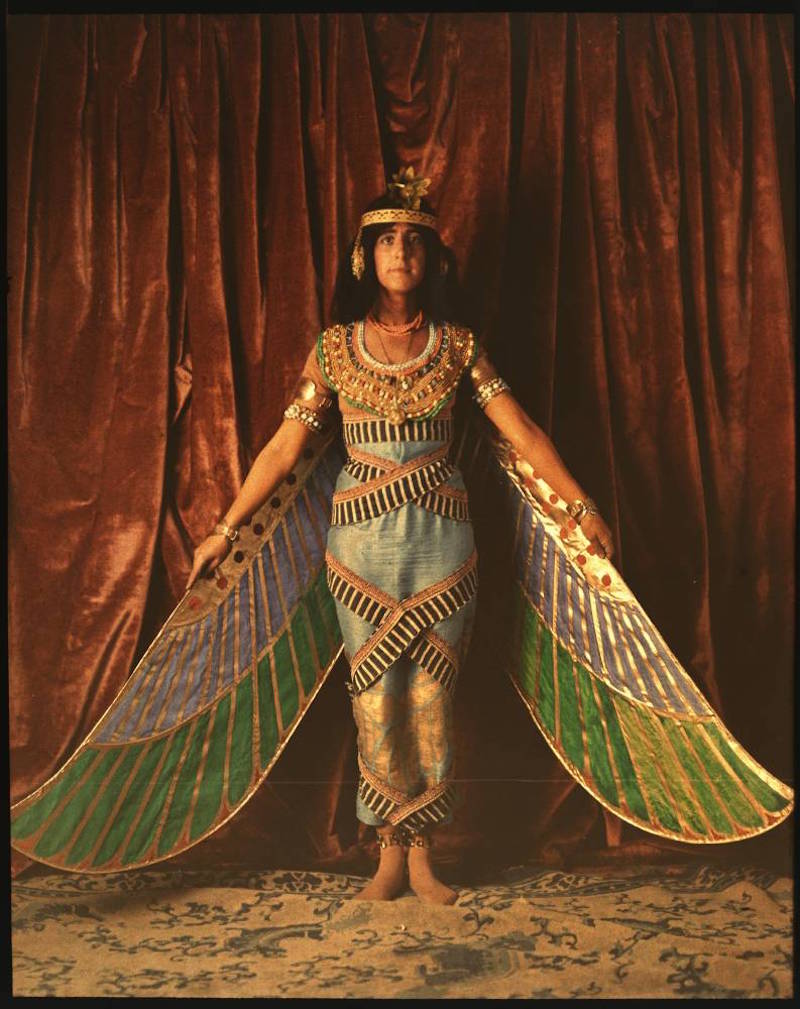 Dancer wearing Egyptian-look costume with wings reaching to the floor, 1915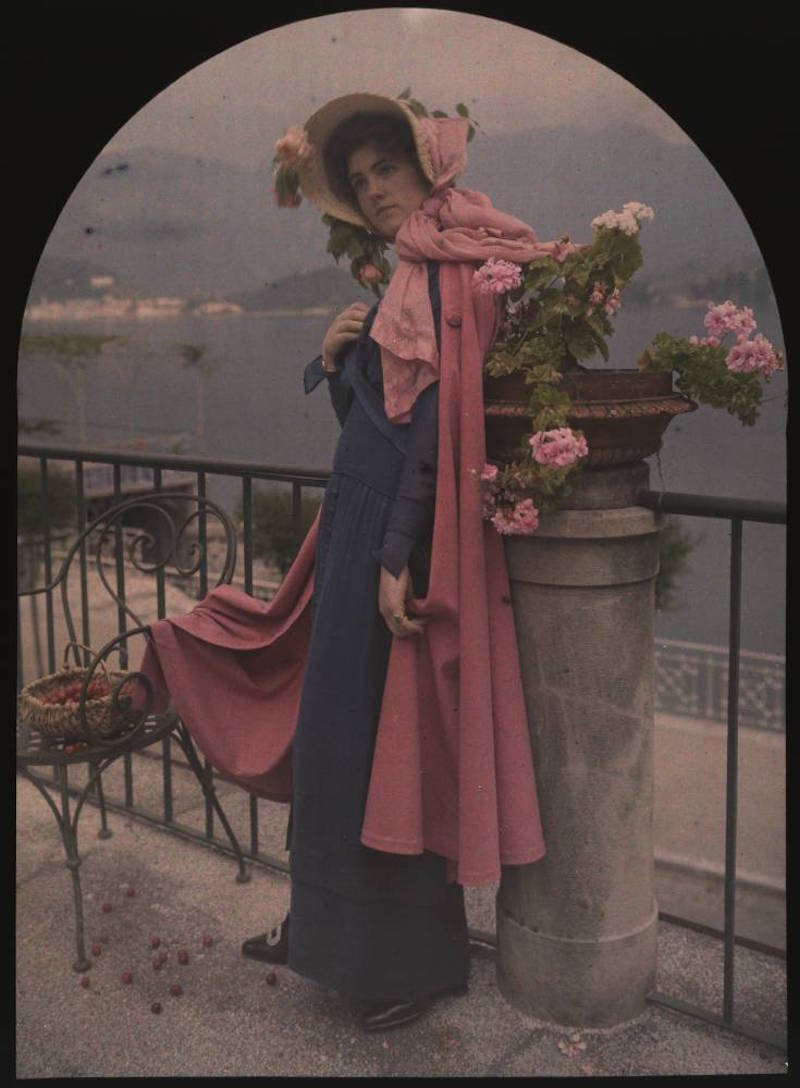 Woman in pink cape and bonnet, 1915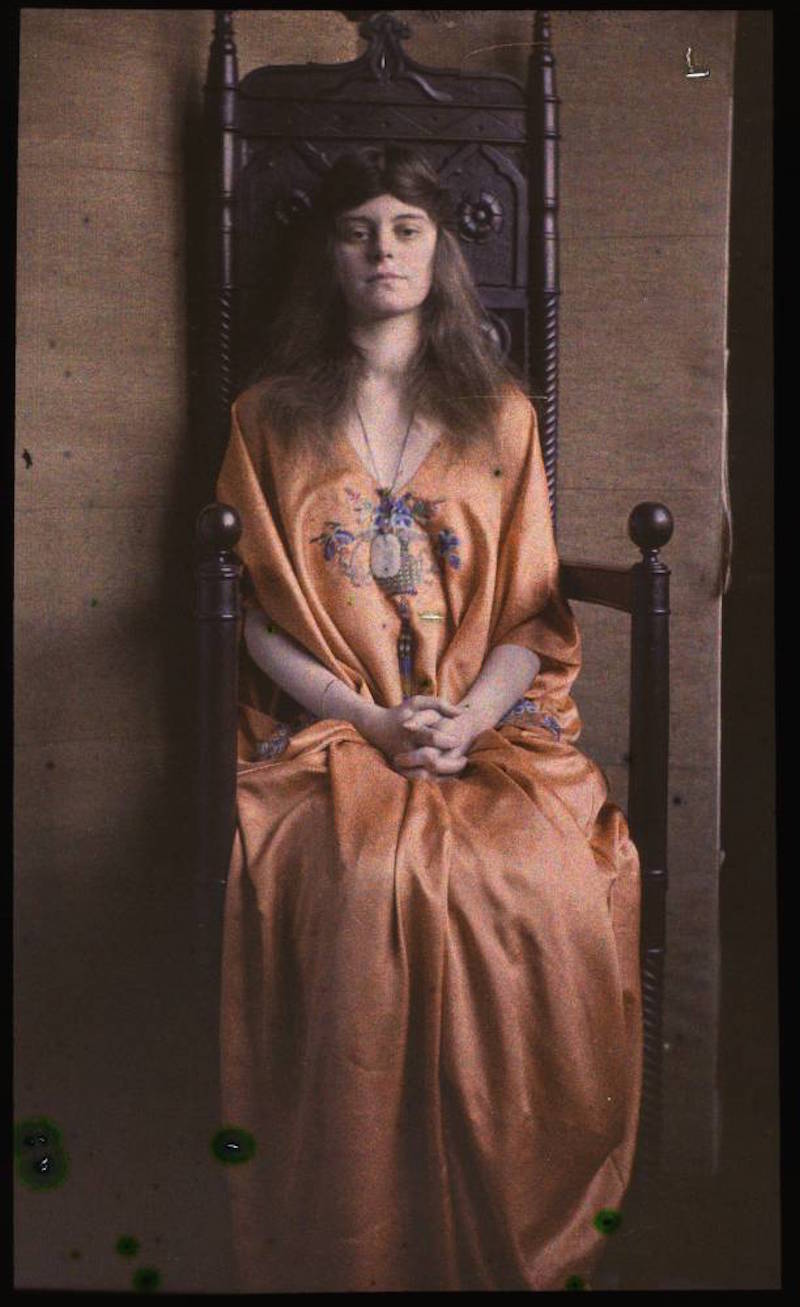 Woman in Oriental inspired gown, sitting in wooden throne, 1915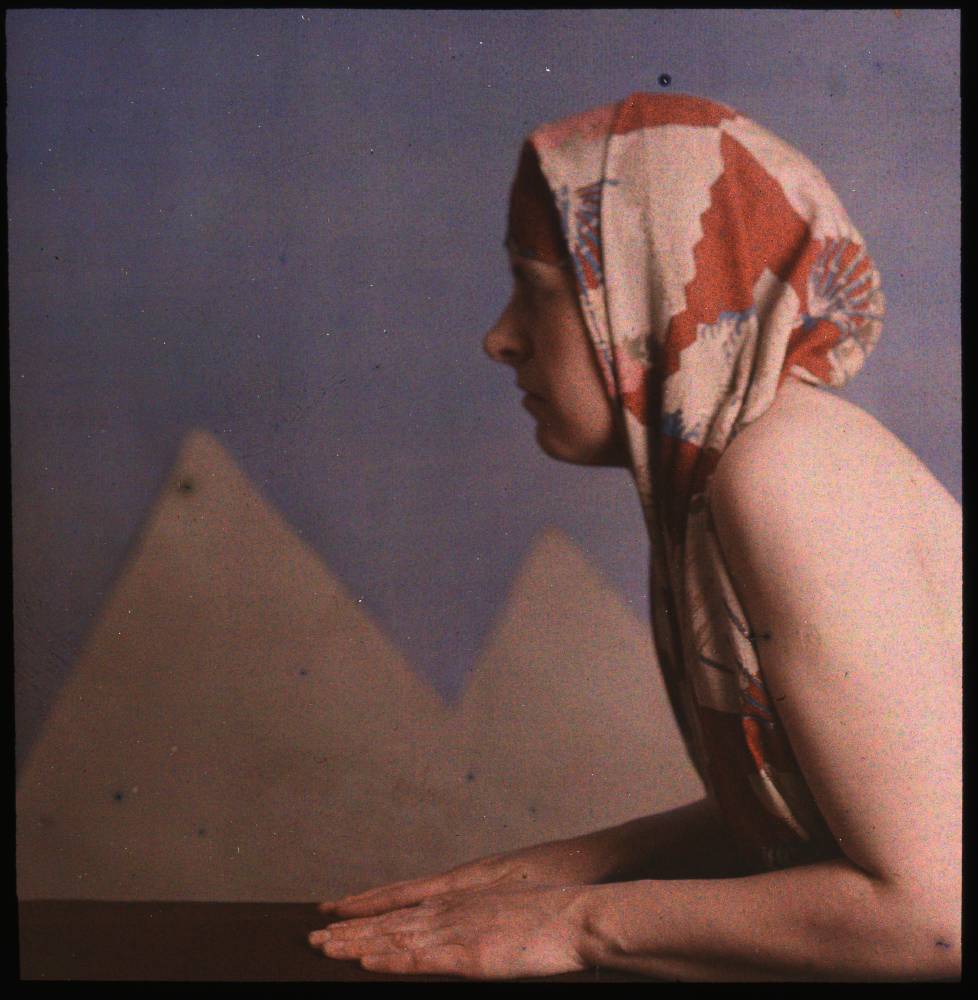 Woman posed as sphinx, 1910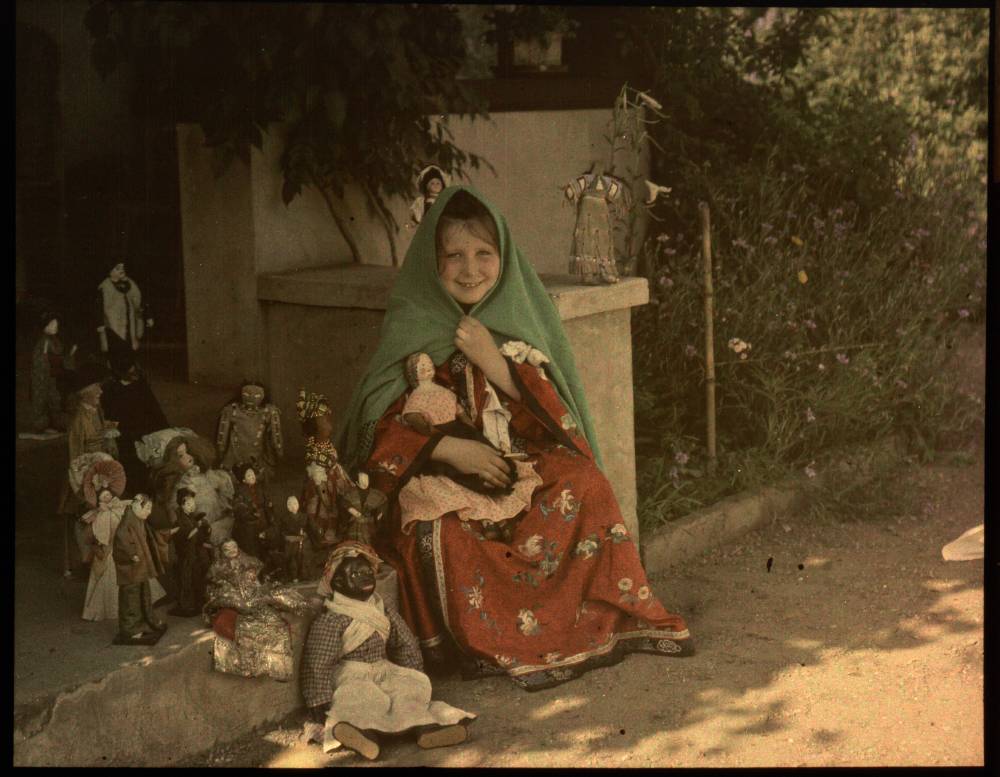 Girl with a Collection of Dolls, 1910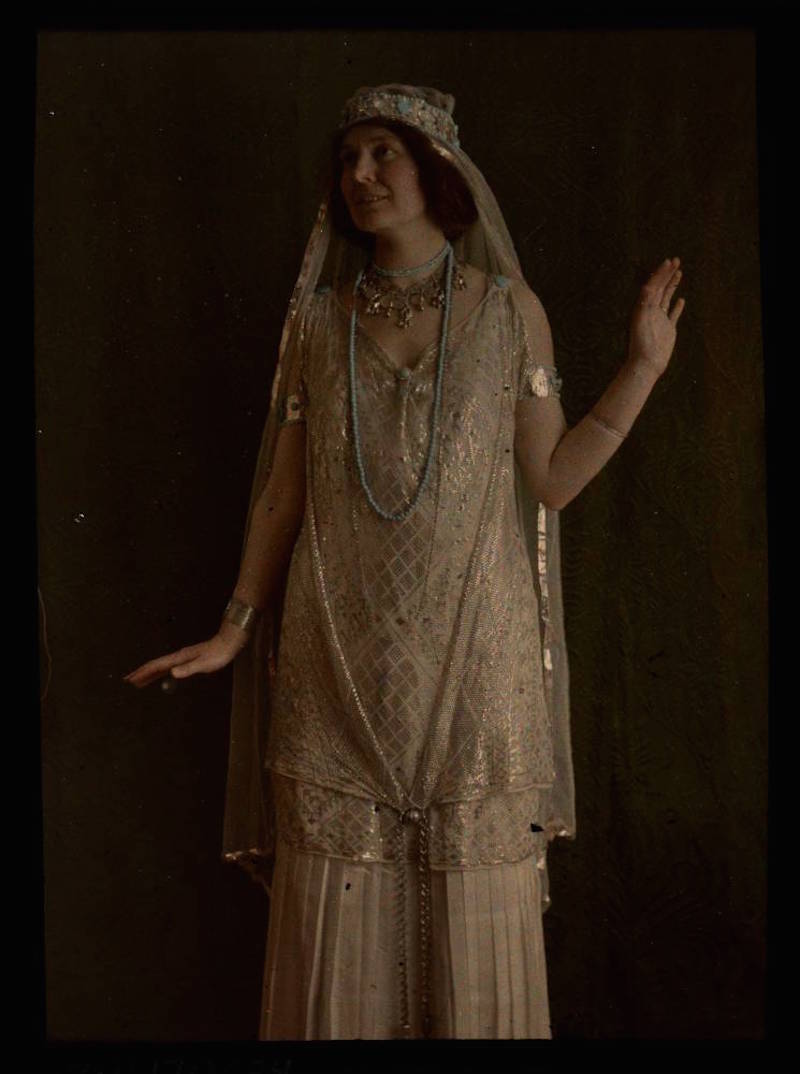 Woman in gold costume, 1910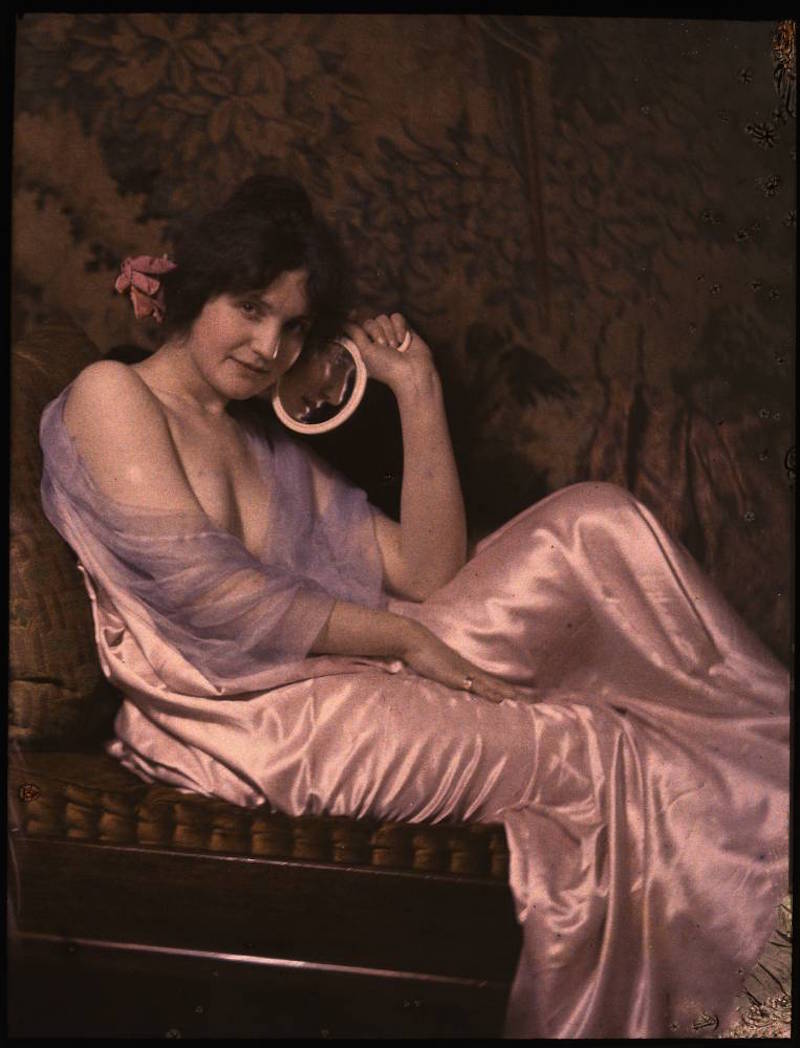 Woman in satin dress, 1915
I found these ladies in a very interesting album of autochromes from the George Eastman House Museum (founder of Kodak).
2. The Unfinished Obelisk
At 42 meters (92 feet) long and 1,200 tons in weight, lying in a bed of granite in Aswan, Egypt, the largest known ancient obelisk was commissioned by the the female pharaoh Hatshepsut, but it cracked while they were carving it out and subsequently abandoned.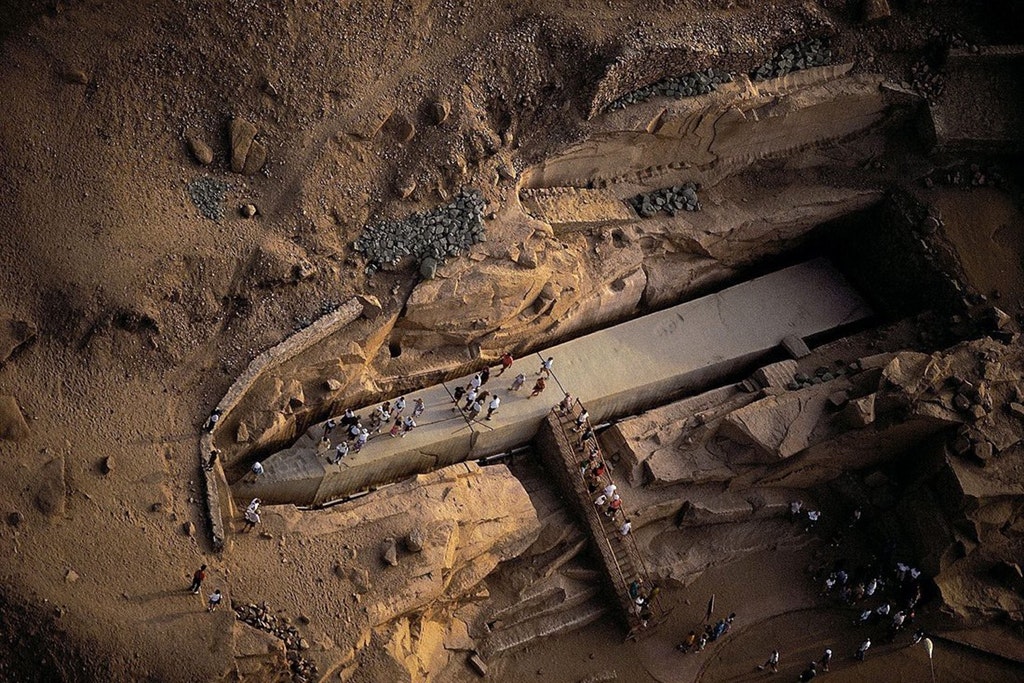 After years of work, can you imagine being the engineer? Centuries later, it now serves as an open air museum in Aswan.
Found on Reddit.
3. A Bicycle Graveyard

Sad story: You're looking at a 'bicycle graveyard' on the outskirts of Hangzhou, China. Dizzying photos taken above the graveyard show thousands of perfectly good bicycles left to rust in an empty field outside of the busy city. The unloved bikes were seized by police after a popular government bike-sharing program was overrun by private tech companies.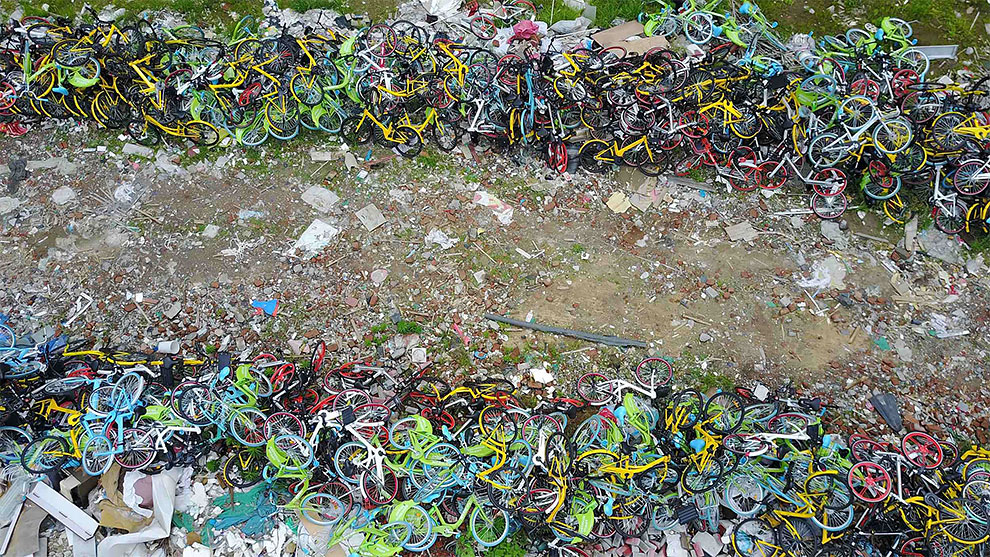 …the city first launched its $24 million program in 2008 to cut air pollution. The program became a big success for the city… but it all went downhill when private businesses tried to get in on the trend with 'dockless' bikes.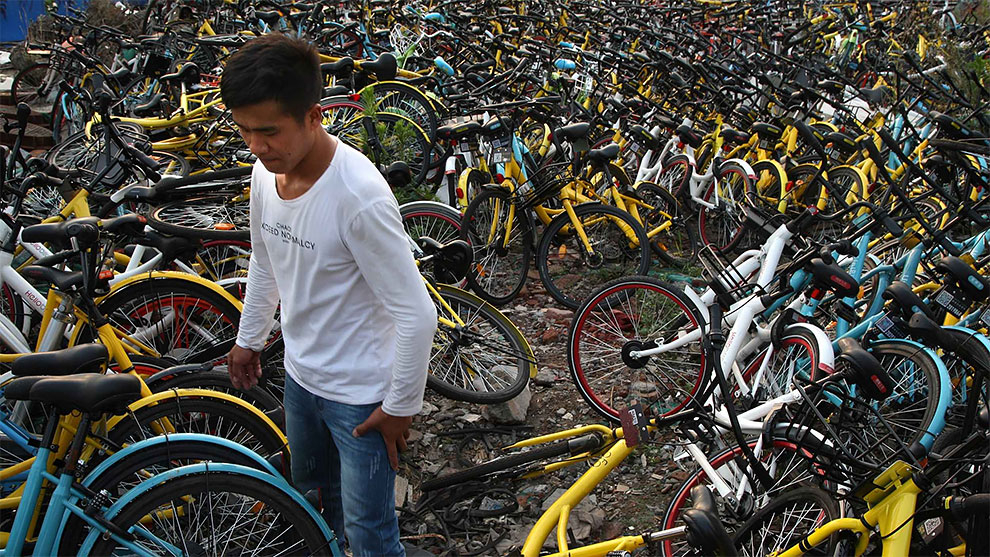 Although the new idea was popular, the app led to thousands of bikes chained to just about anything in the city. More than 23,000 bikes were seized by police and taken to graveyards in March due to complaints about the bikes taking over the city.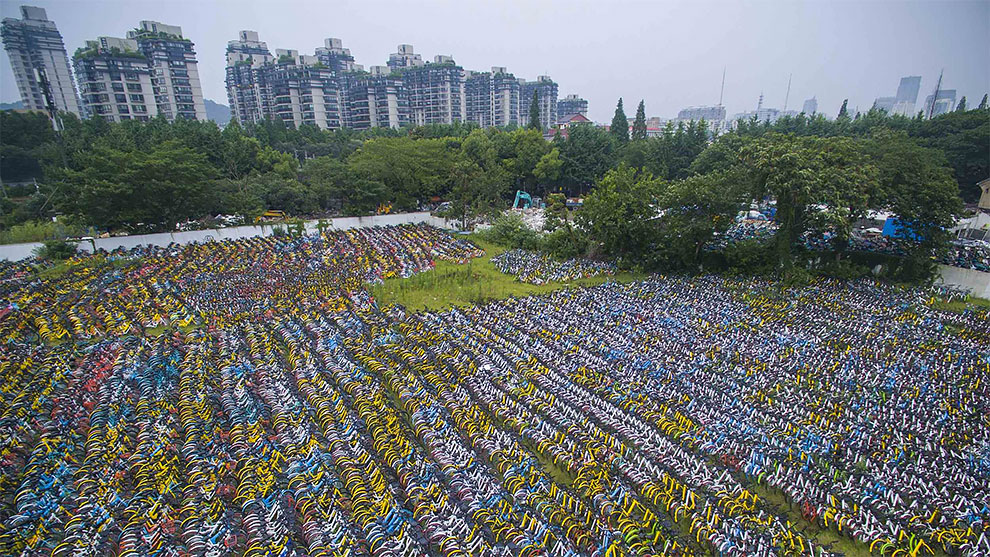 A stark reminder of how efforts to make a city more environmentally-friendly can go horribly wrong.
Full article found on News.com.au.
4. The Golden Submarine, built in 1917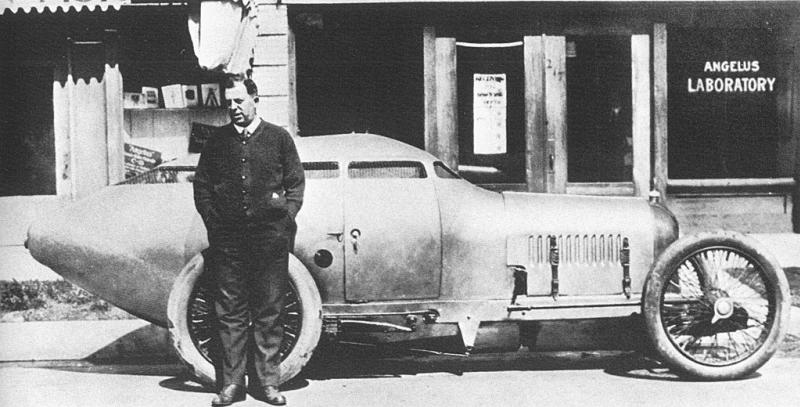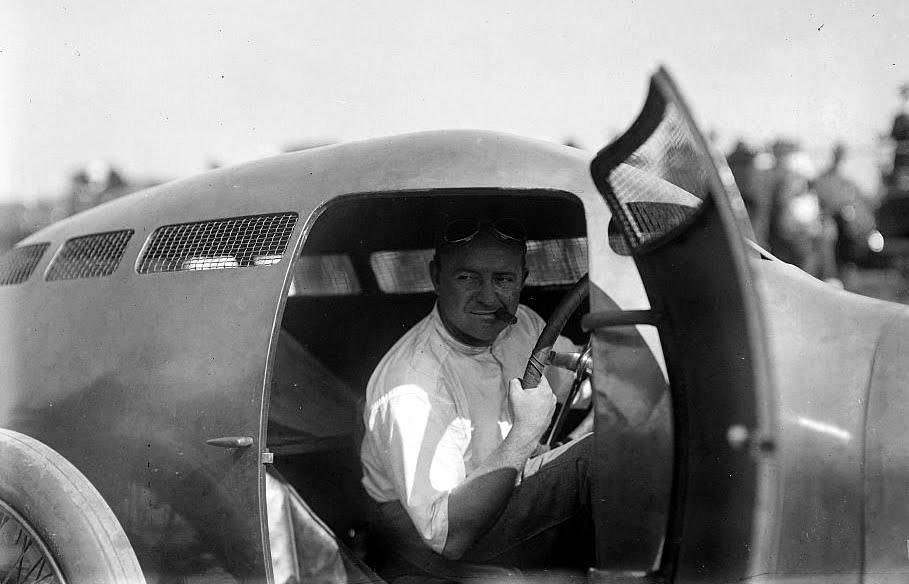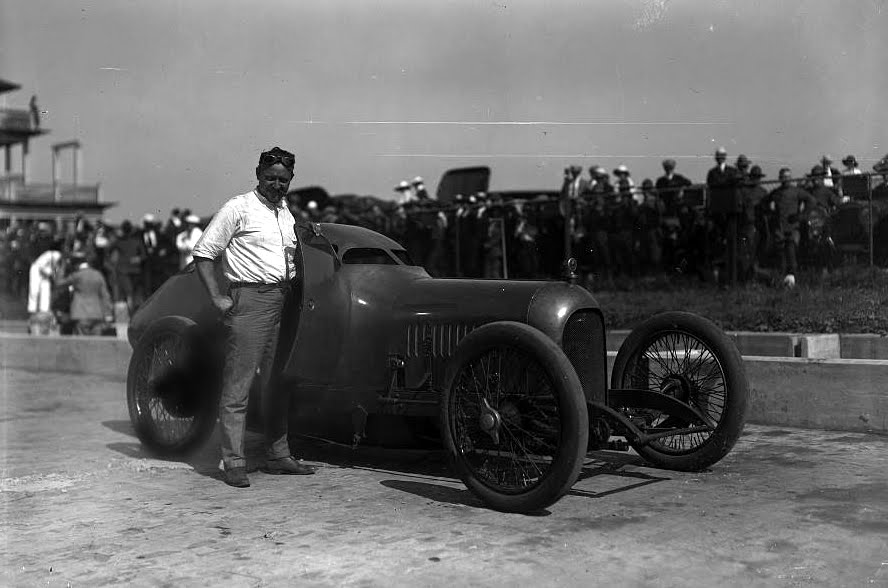 The Golden Submarine was an early twentieth century streamlined race car designed and built in 1917 by Fred Offenhauser and Harry A. Millerfor Barney Oldfield.
Found on History Garage.
5. A Music Typewriter from 1936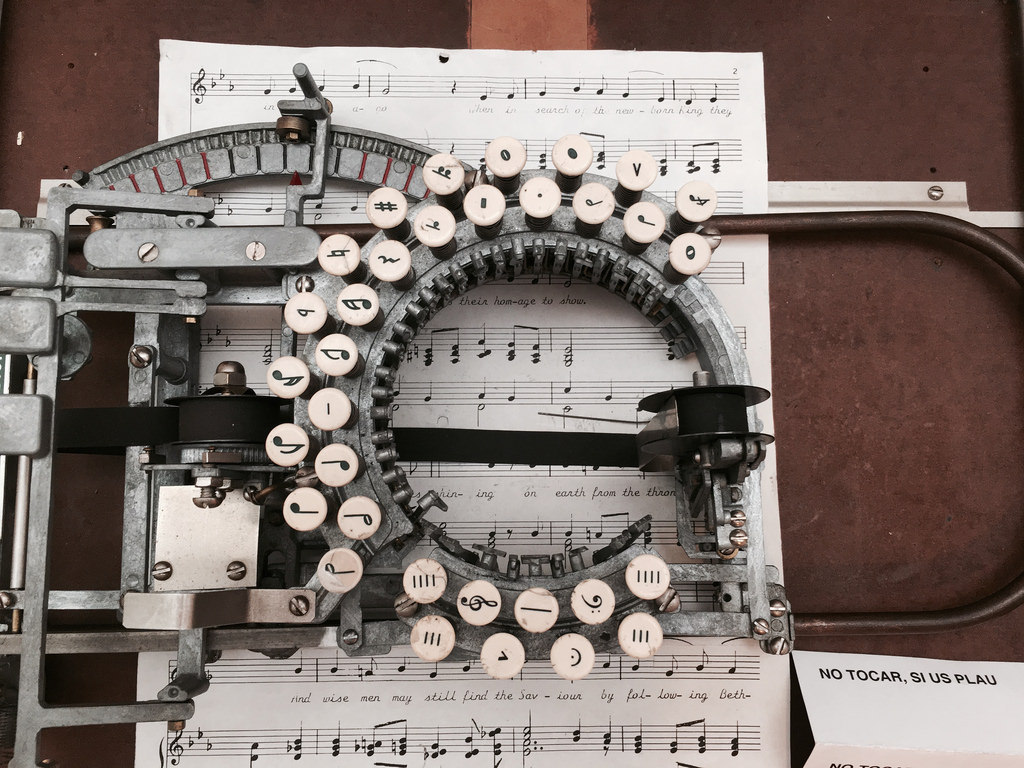 Watch one in action below:
Found on Viral Things
6. Thomas Jefferson's Laptop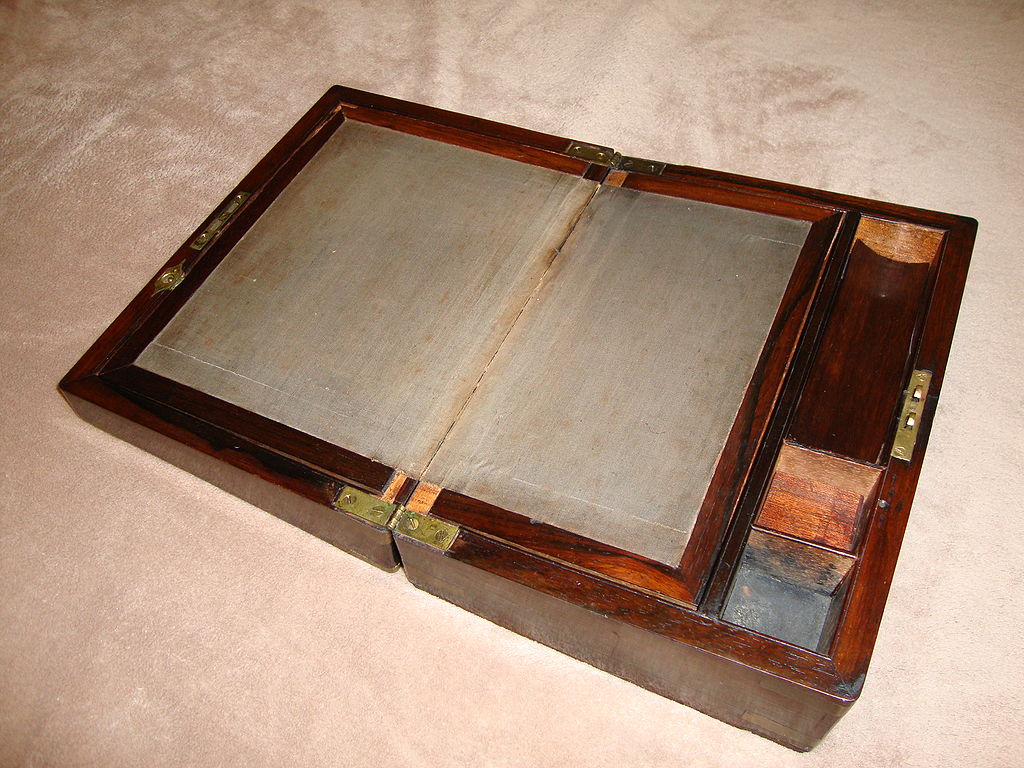 Thomas Jefferson drafted the Declaration of Independence on a "laptop." At the time, a laptop was a writing desk that could fit on one's lap.
"Always on the go, the Founding Fathers waged their war of words from the mahogany mobile devices of their time".
Found on The Smithsonian / Image via Wikipedia.
7. France, 1950s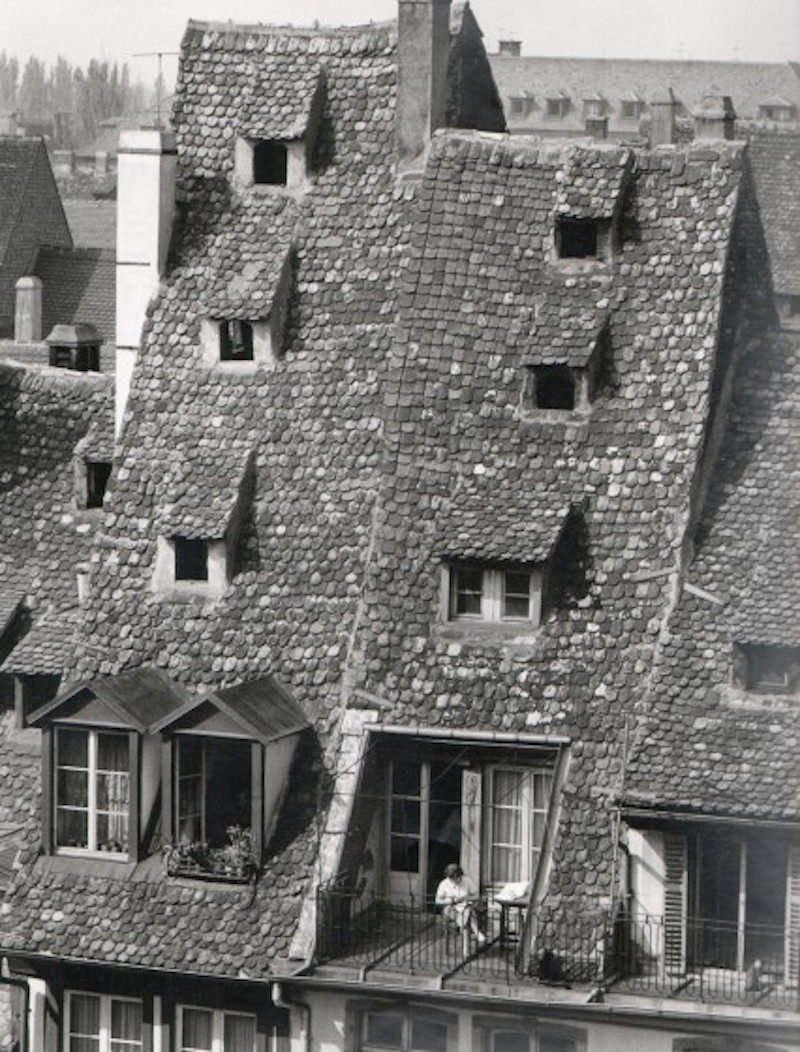 By Hans Sylvester, found on The Night Picture Collector. I wish I knew more about the location of this photo. Can anyone help? Funny though, to think this is the same photographer.
8. An Island for Fishermen and Writers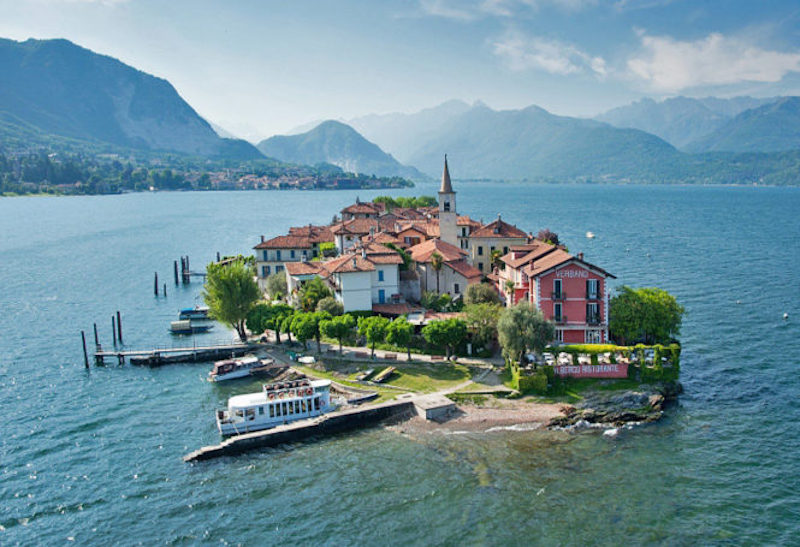 In Ernest Hemingway's famous "A Farewell to Arms", protagonist Frederic Henry stops here during the First World War, to drink a vermouth:
I rowed across to Isola Bella and went close to the walls, where the water deepened sharply, and you saw the rock wall slanting down in the clear water, and then up and along to the fisherman's island. The sun was under a cloud and the water was dark and smooth and very cold. We did not have a strike though we saw some circles on the water from rising fish. I rowed up opposite the fisherman's island where there were boats drawn up and men were mending nets.
'Should we get a drink?'
'All right.'
Isola dei Pescatori on Lake Maggiore. Found on Italian Ways.
9. This 1950s Time Capsule on the market for the first time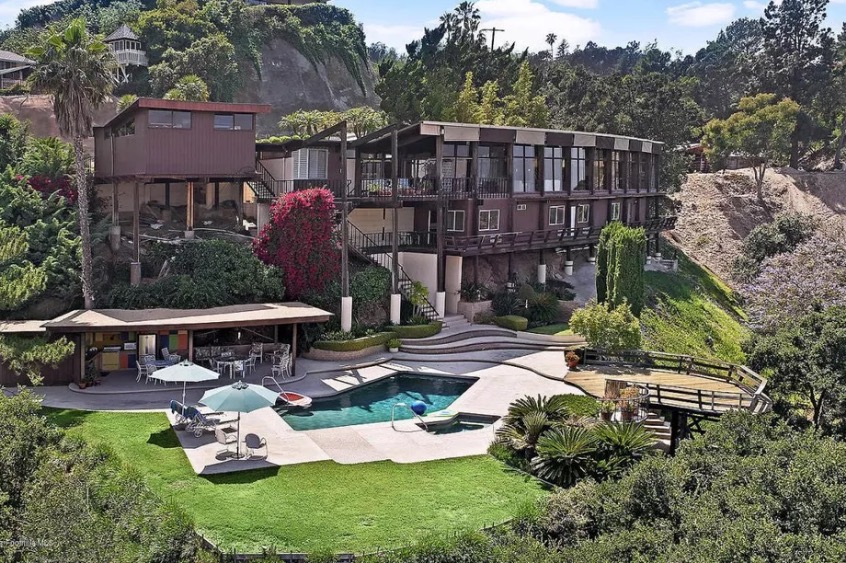 An ad in a local paper described John C. Lindsay's 1957 Research House in La Cañada Flintridge (a city in Los Angeles County) as a "fascinating site to see … a hillside house with hundreds of practical up-to-the-minute ideas for better living!"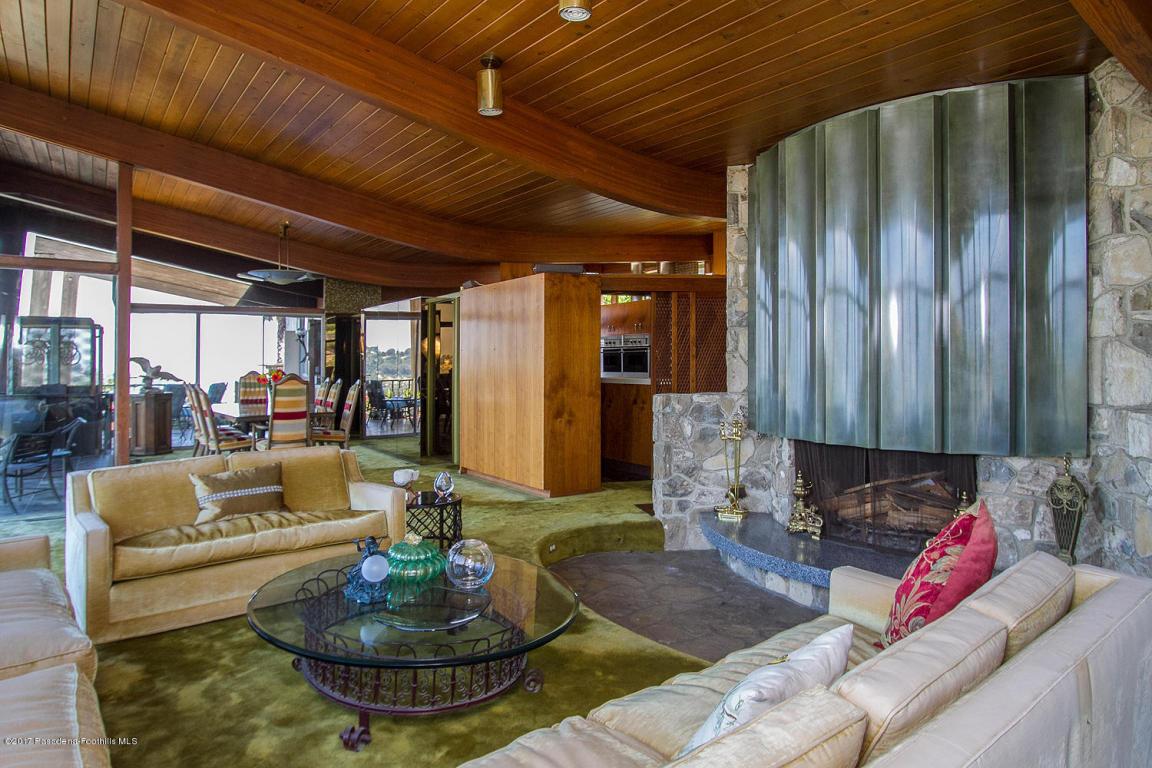 Completed in 1957 as the fourth in a series of House & Patio and Architectural Products magazines' "field test laboratory" houses, the flashy party pad saw an estimated 250,000 visitors, but, according to Steve Vaught of Hollywood history blog Paradise Leased, it "earned no lasting honors from an architectural standpoint."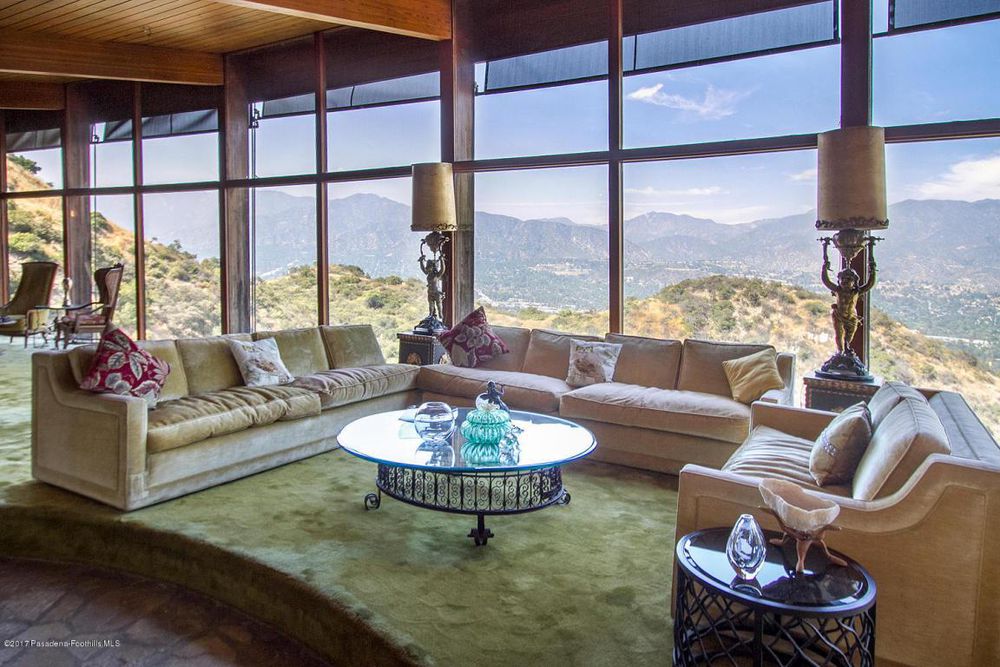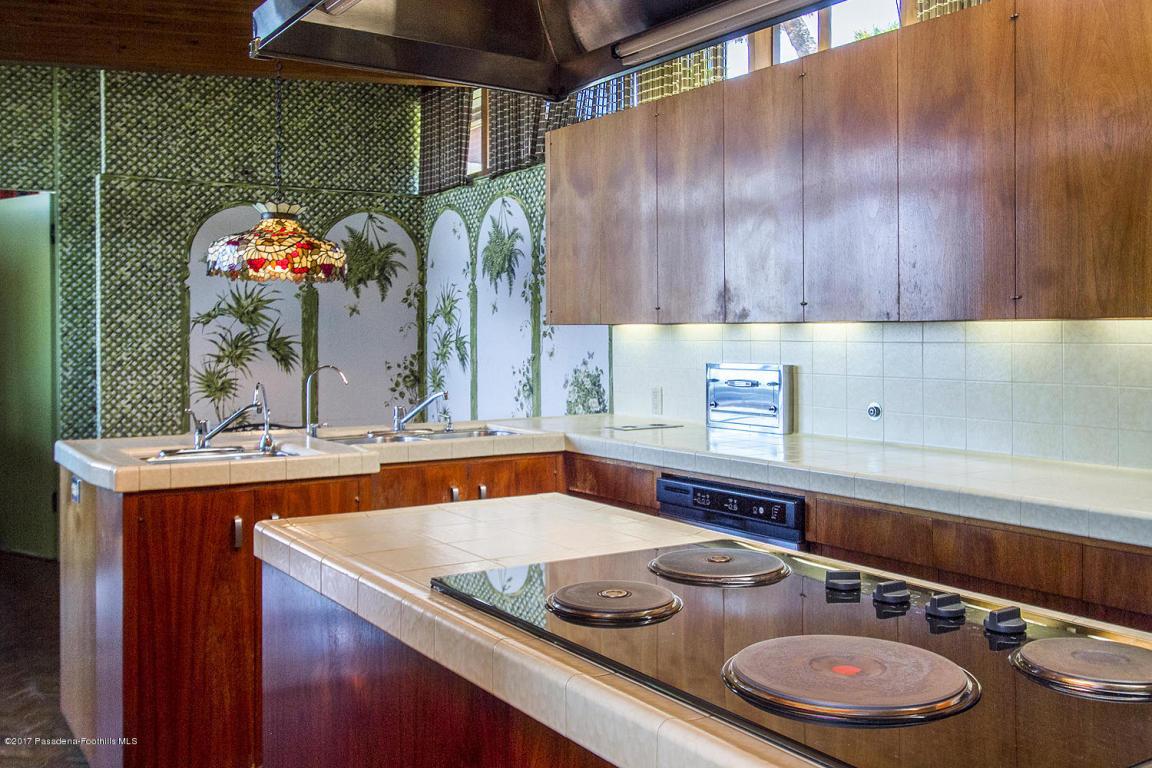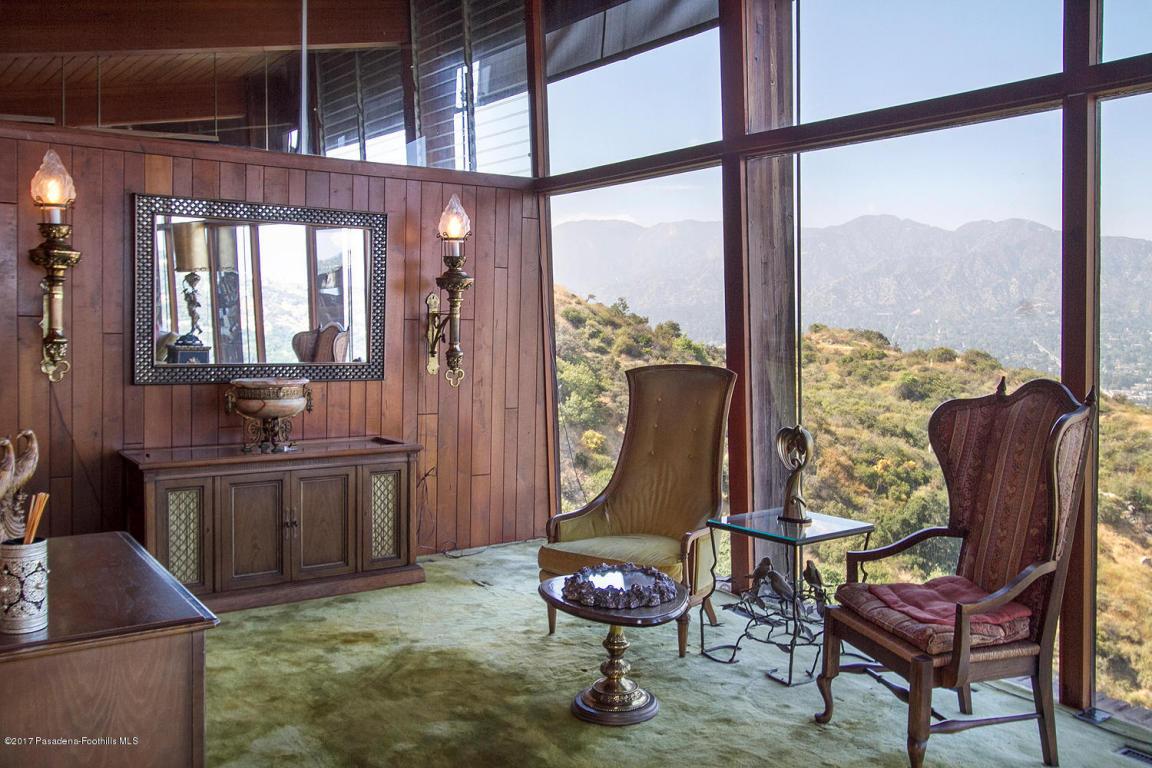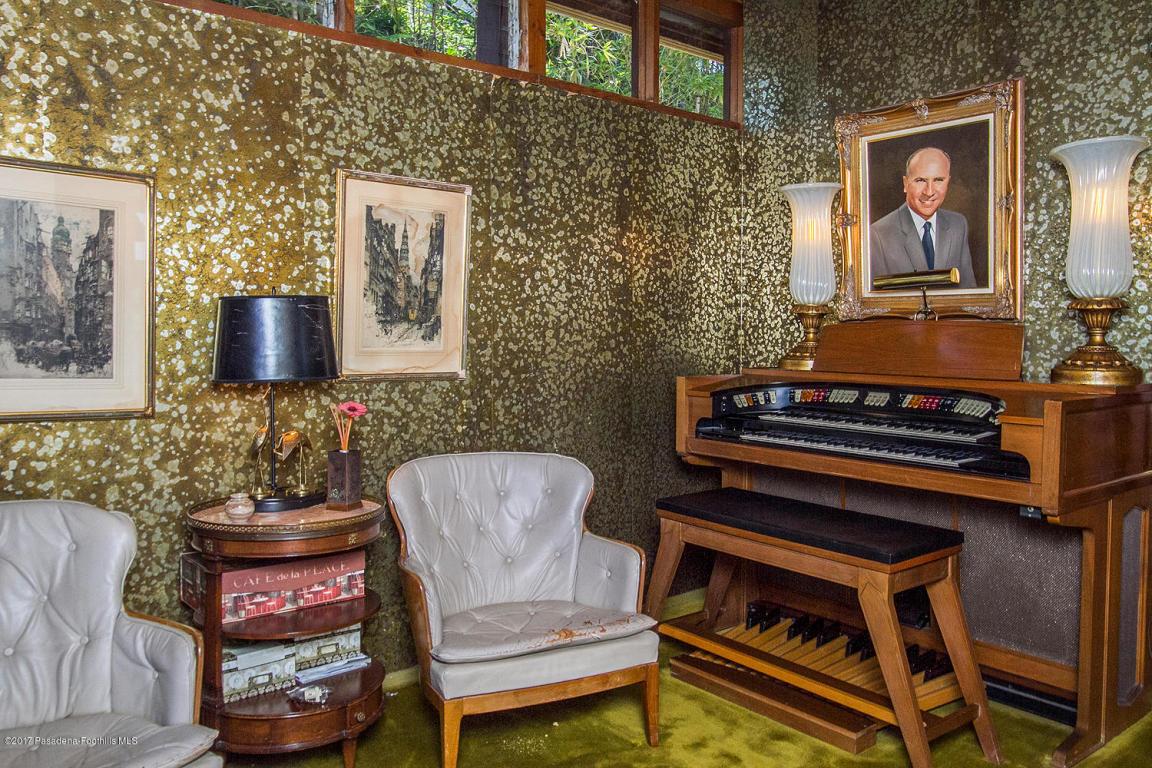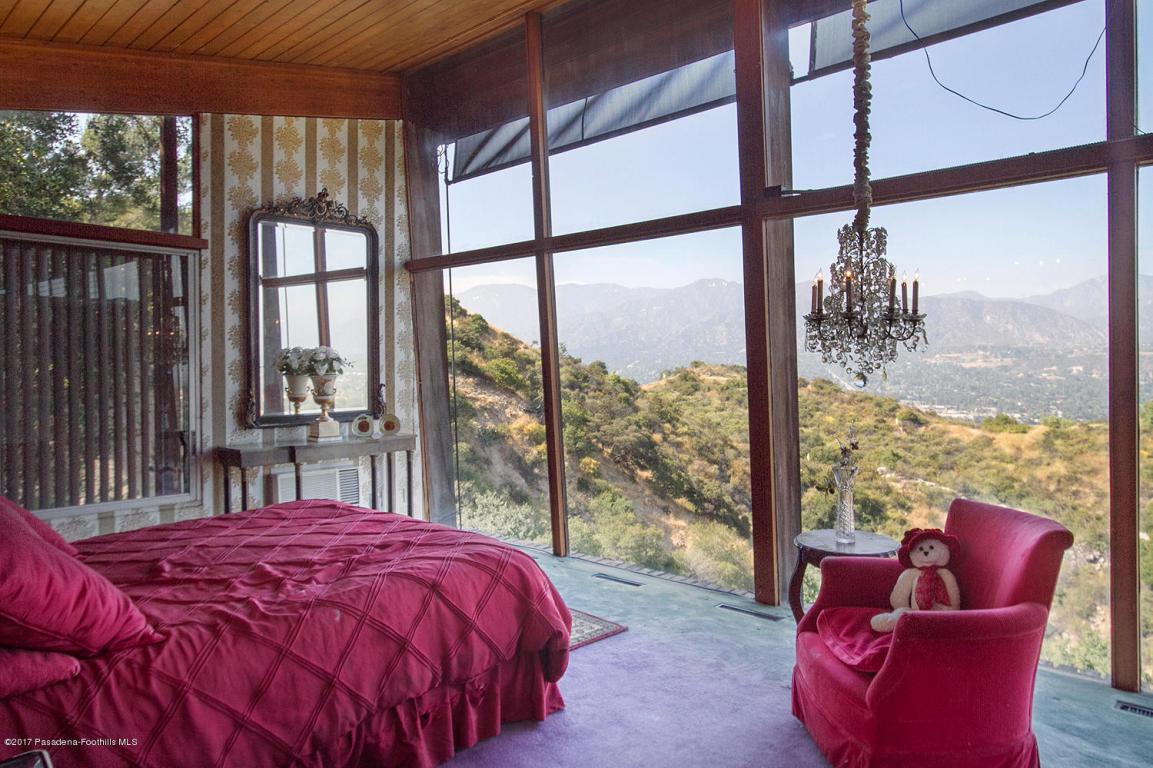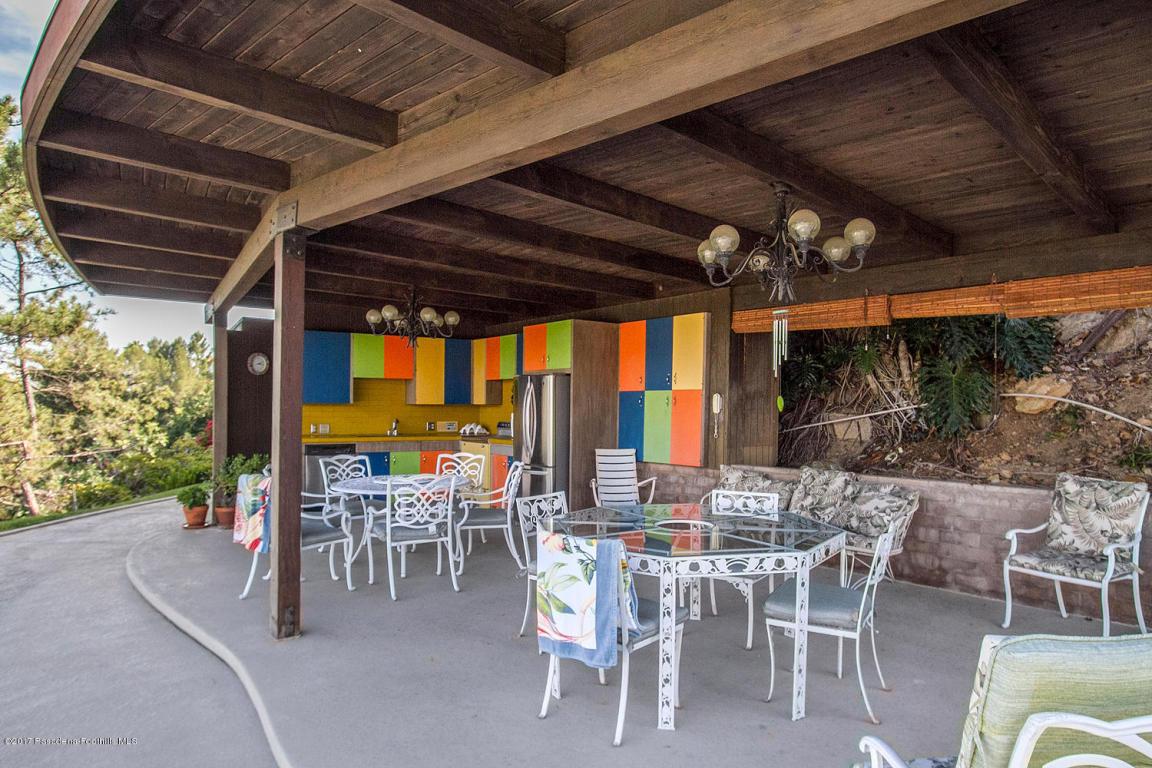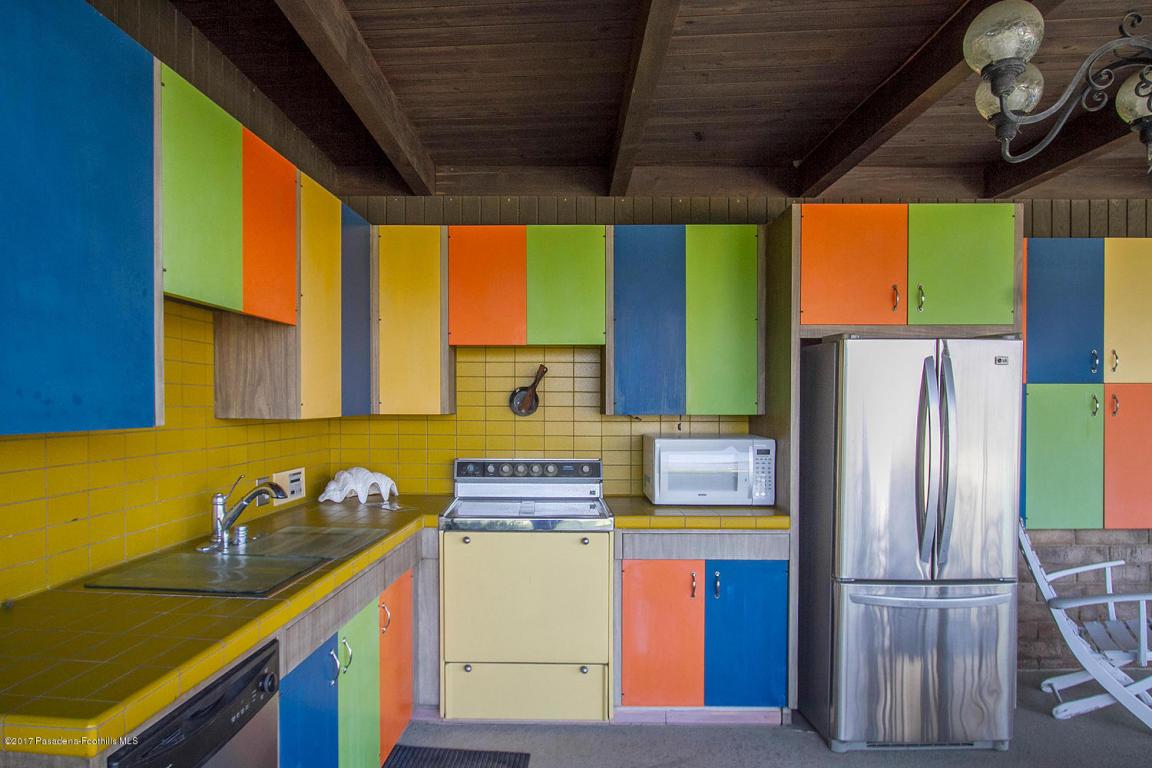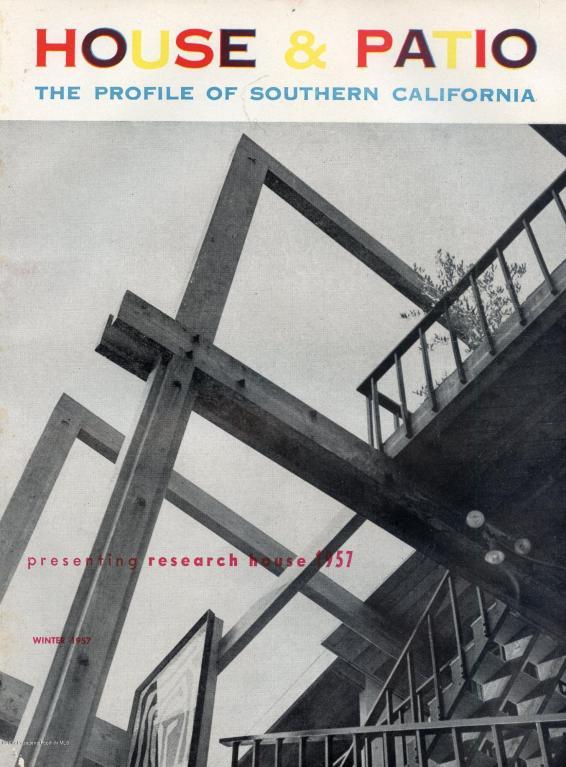 In the same family since 1960, on the market for the first time ever for $2,995,000.
Found on Curbed.
10. Would you like some Perfume with your Canned Meat Products?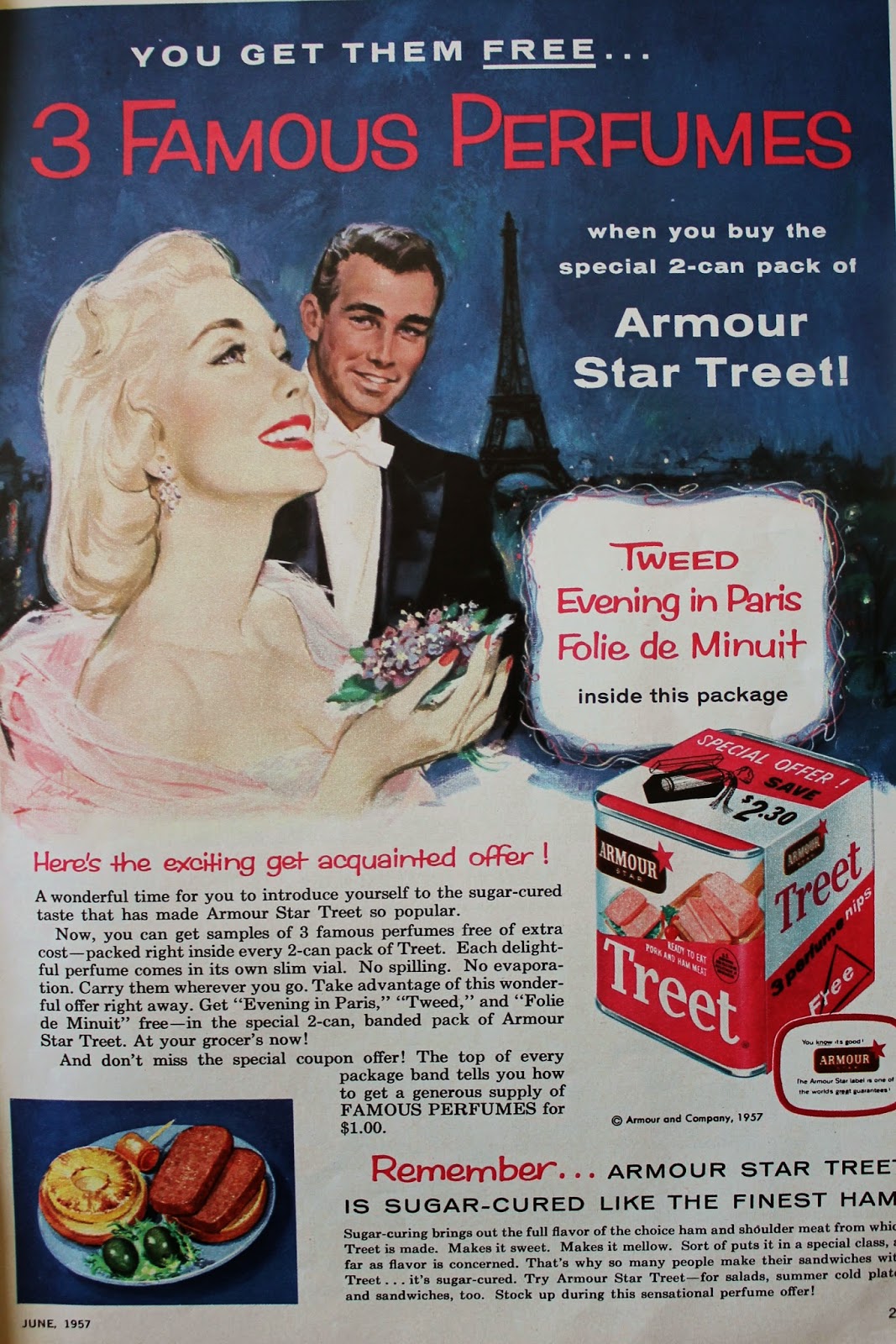 A little glamour and class with your spiced luncheon loaf.
Found on A Little Bit of Everything.
11. Baby Racing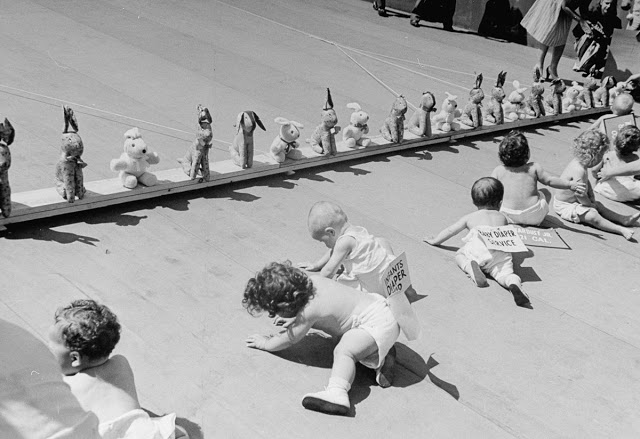 A thing that actually existed, an annual event held at a fairground in Palisades Park, New Jersey, from 1946 to 1955: They were fiercely-fought competitions full of screaming, crying, and tantrums, but as one set of archived images reveals, baby-racing Diaper Derbies were in fact a popular spectator sport during the mid-twentieth century.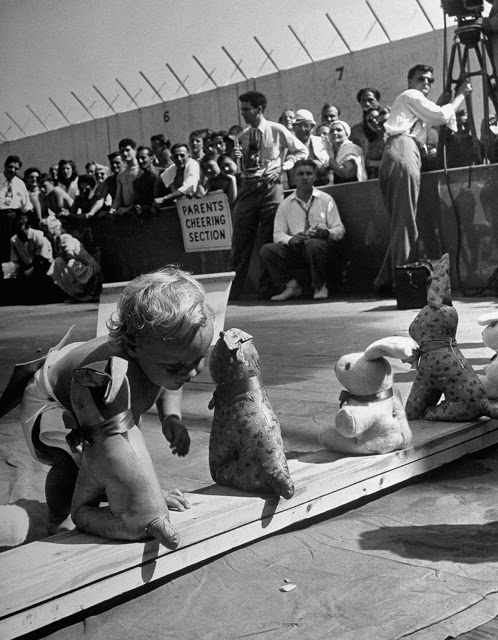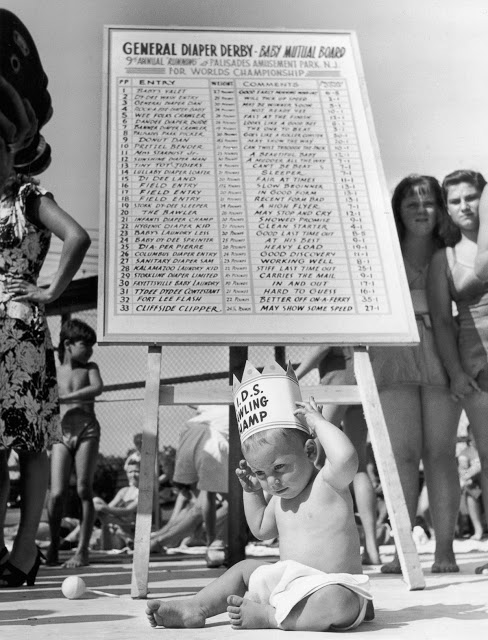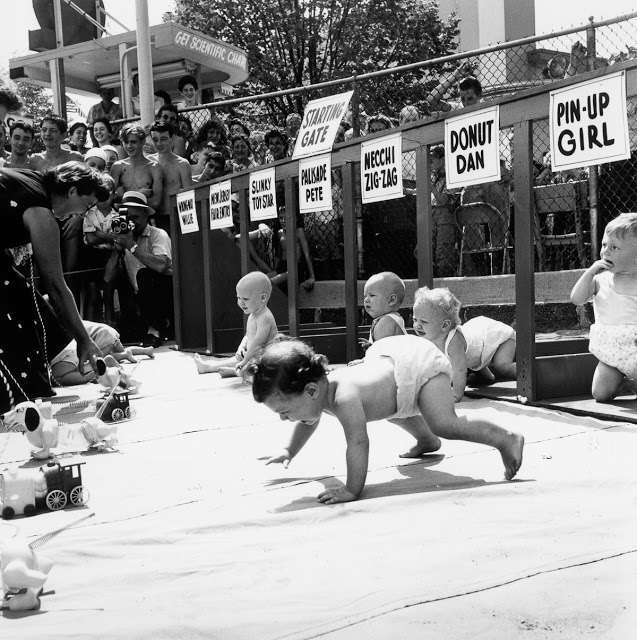 Found on Vintage Everyday.
12. KFC's New Clothing Collection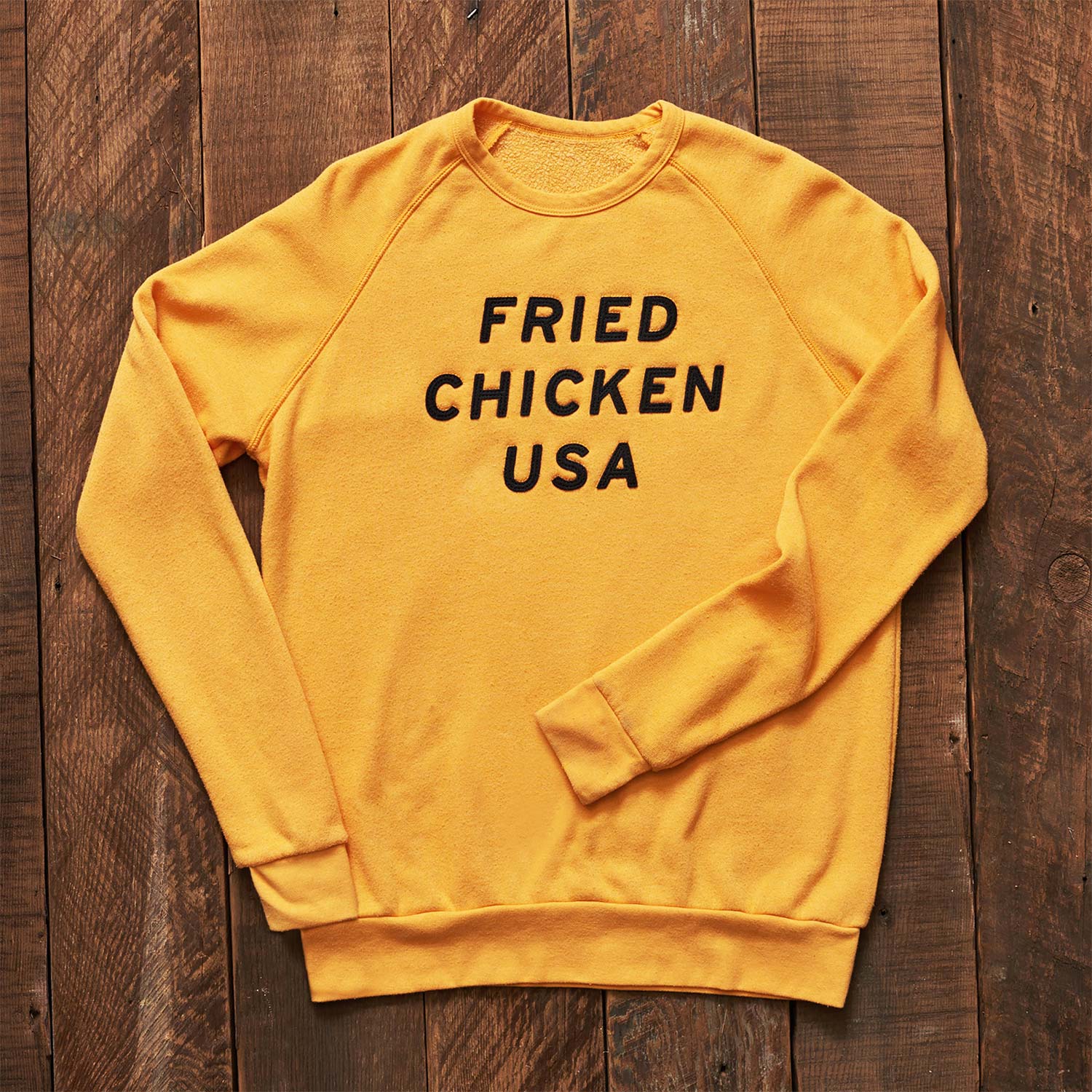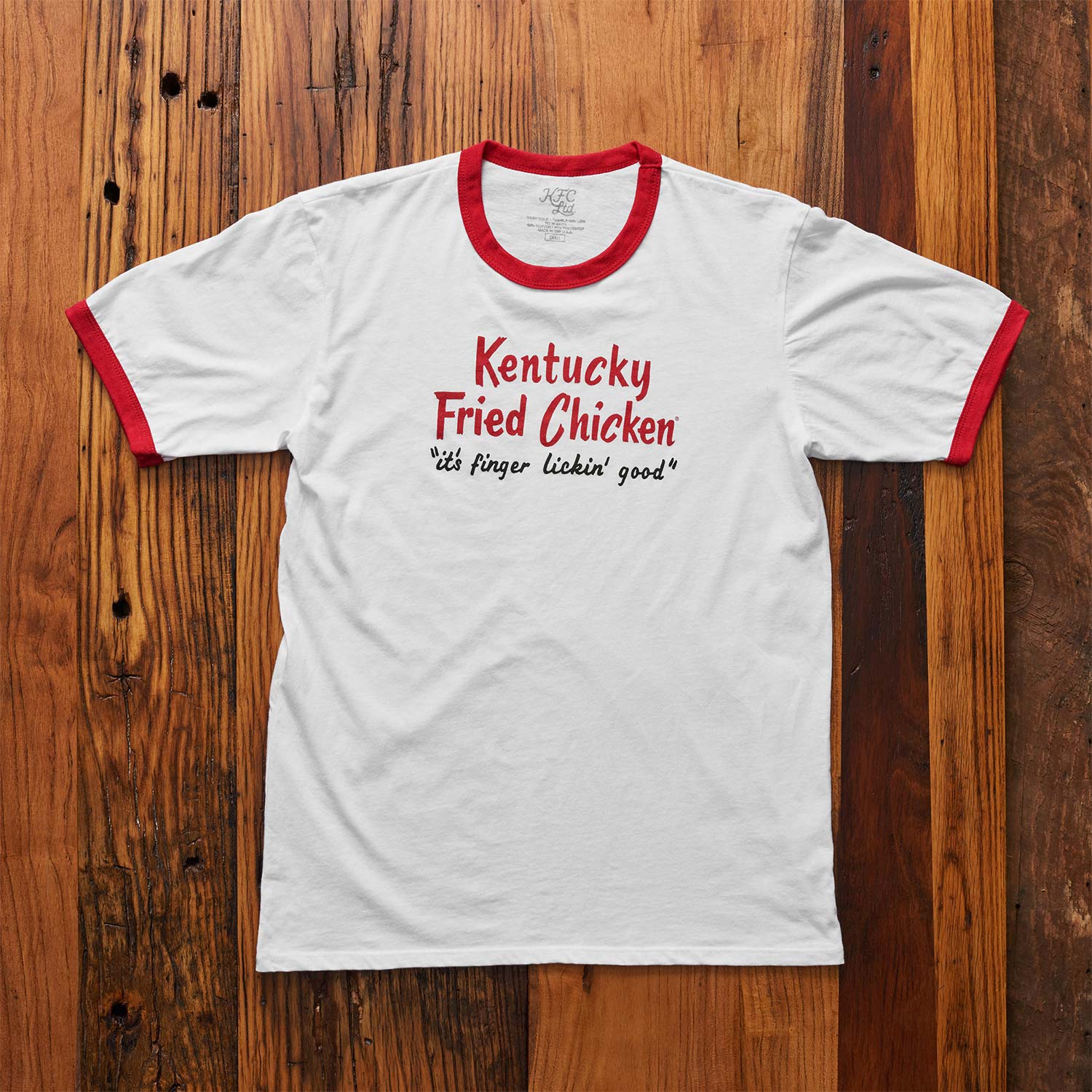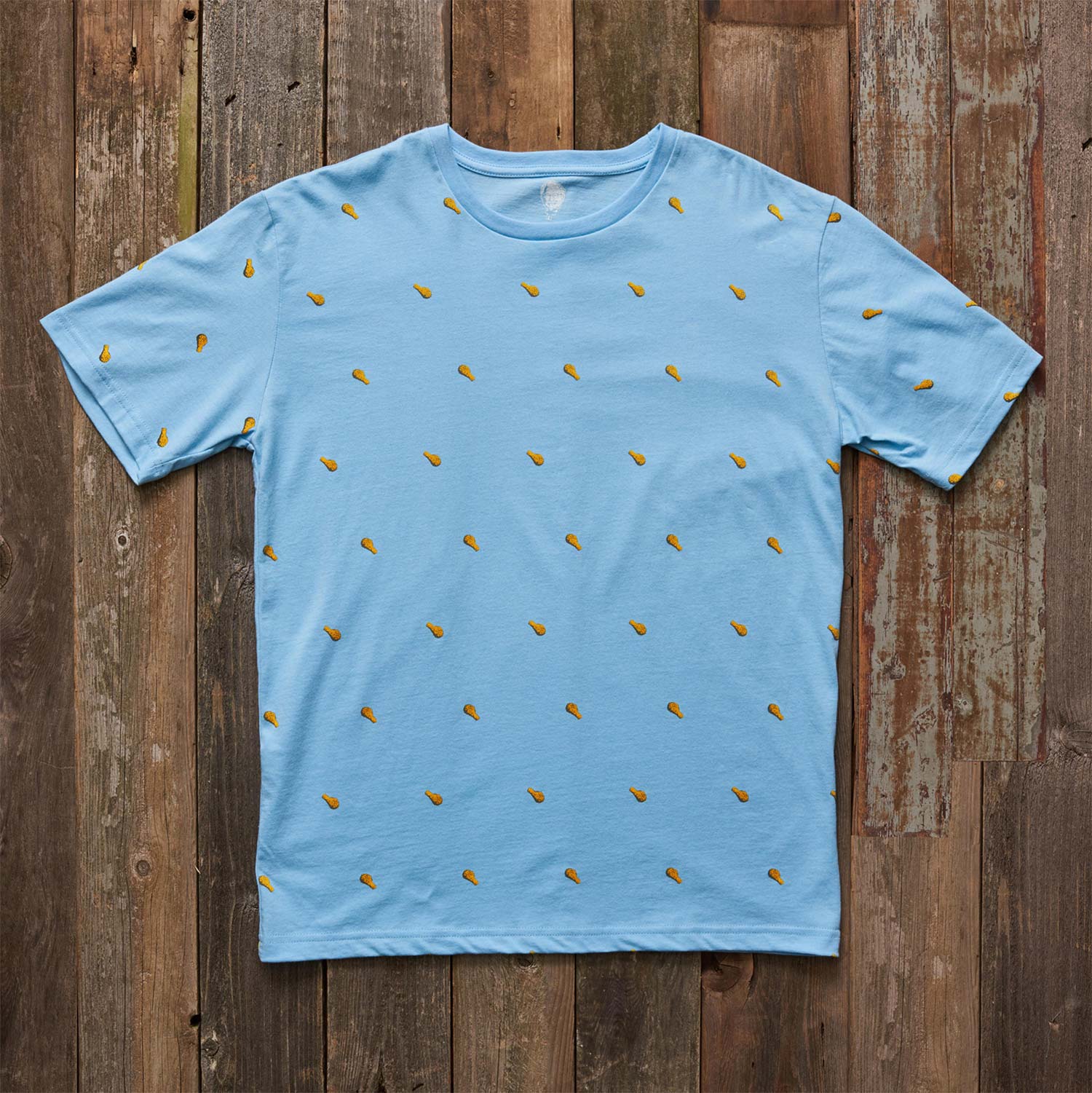 Is actually not that bad. Check out the full collection here.
13. This Guy
Jane Austen superfan Zack Pinsent

Meet Jane Austen superfan Zack Pinsent, who specialises in authentic Regency tailoring. He stars alongside a host of other dedicated 'Janeites' in My Friend Jane on Monday: bbc.in/2tM5fJI #LovetoRead

由 BBC Arts 发布于 2017年7月13日