1. The Mansion where the Psychedelic '60s took off

Owned by one of America's richest families, Millbrook in Upstate New York hosted Timothy Leary (and his followers), the infamous psychologist best known for advocating the exploration of the therapeutic potential of psychedelic drugs under controlled conditions.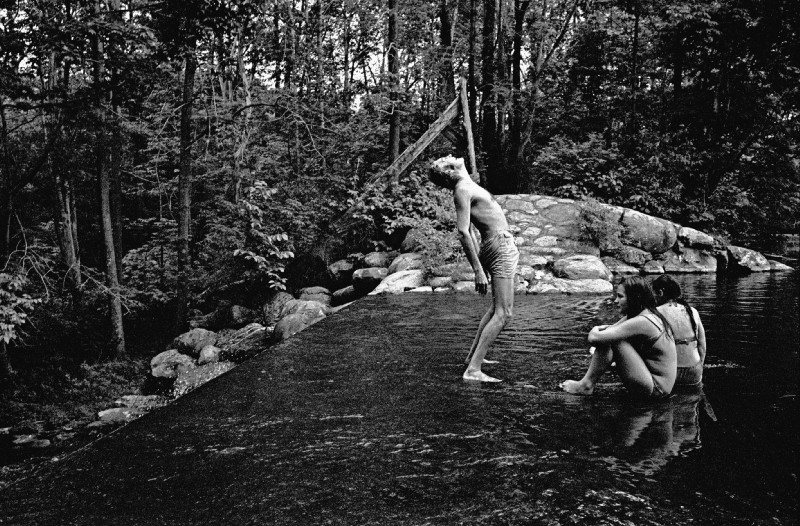 Along with the residents came a rotating cast of celebrities, thinkers and artists. Jazz musicians like Charles Mingus and Maynard Ferguson tested their improvisational skills while playing bass and trumpet high on the roof. Allen Ginsberg and his lover Peter Orlovsky frolicked nude on the grounds. Members of Warhol's factory drove up when they needed a break from the amphetamine velocity of NYC living.
The scene at Millbrook ultimately collapsed just as LSD went mainstream. 
Read the full article on Timeline.<
2. Stumbling On The Abandoned Ruins Of King Zog's Long Island Estate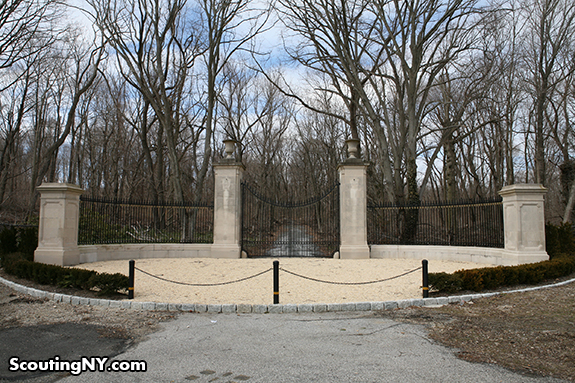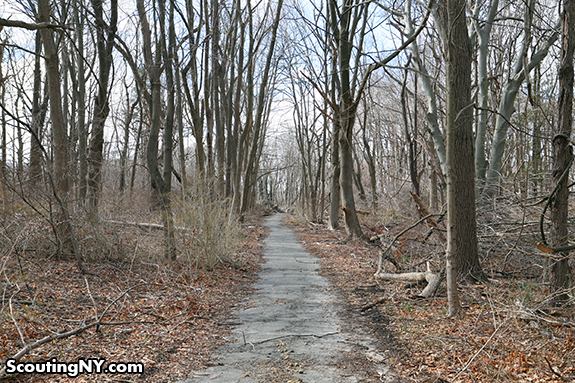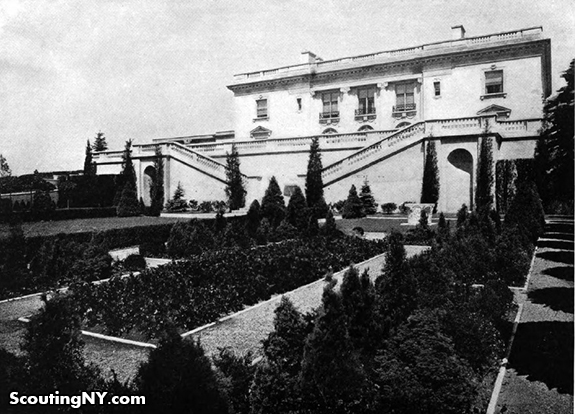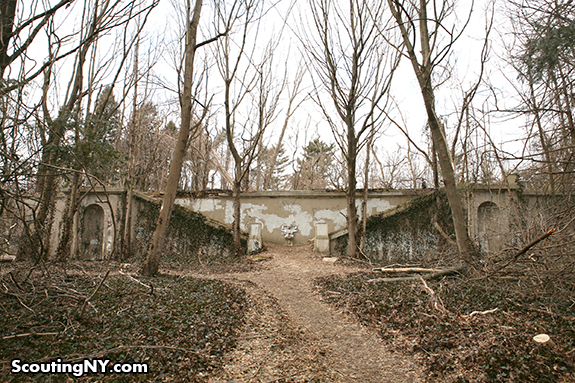 This is Knollwood Estate, a Gold Coast-era mansion built for steel tycoon Charles Hudson between 1906 – 1920.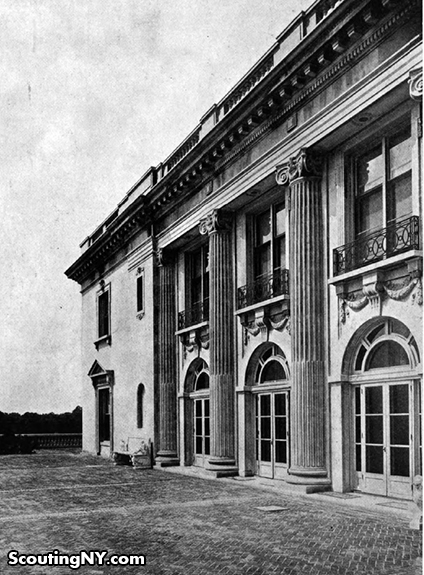 The mansion had 60 rooms and was set on a 260-acre property.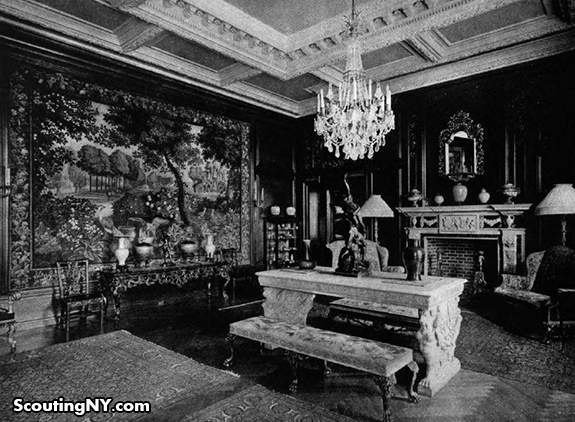 Ahmet Muhtar Bej Zogolli, or Zog I, was the ruler of Albania from 1922 to 1939. After being ousted by Mussolini, Zog and his family fled to England. Plans were made to relocate to the United States, and in 1951, Knollwood was purchased for their new home, at a cost of $102,800.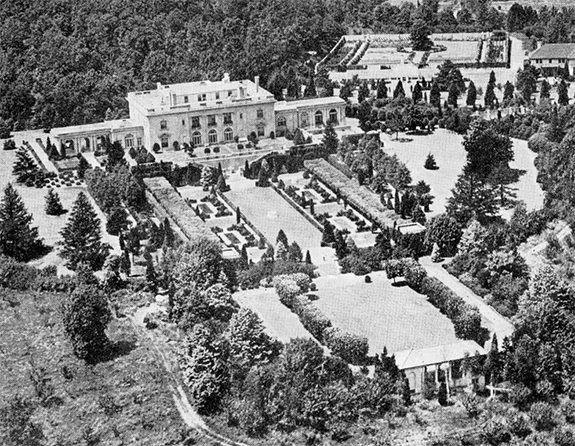 Though Zog originally planned to use the estate as a satellite of Albania, complete with Albanian subjects at his disposal, he never moved in, and Knollwood fell into disrepair. It was sold in 1955, and finally torn down in 1959.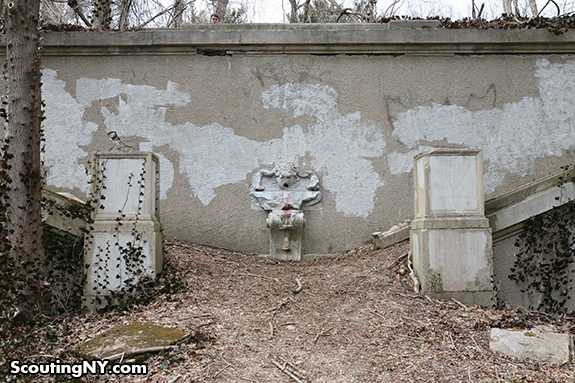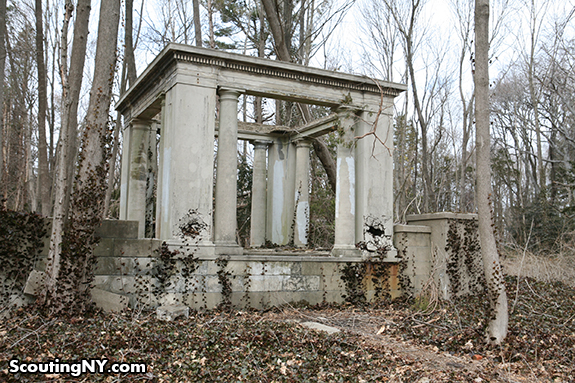 Explore more of King Zog's Long Island Estate on Scouting NY.
3. This Lost New York City Building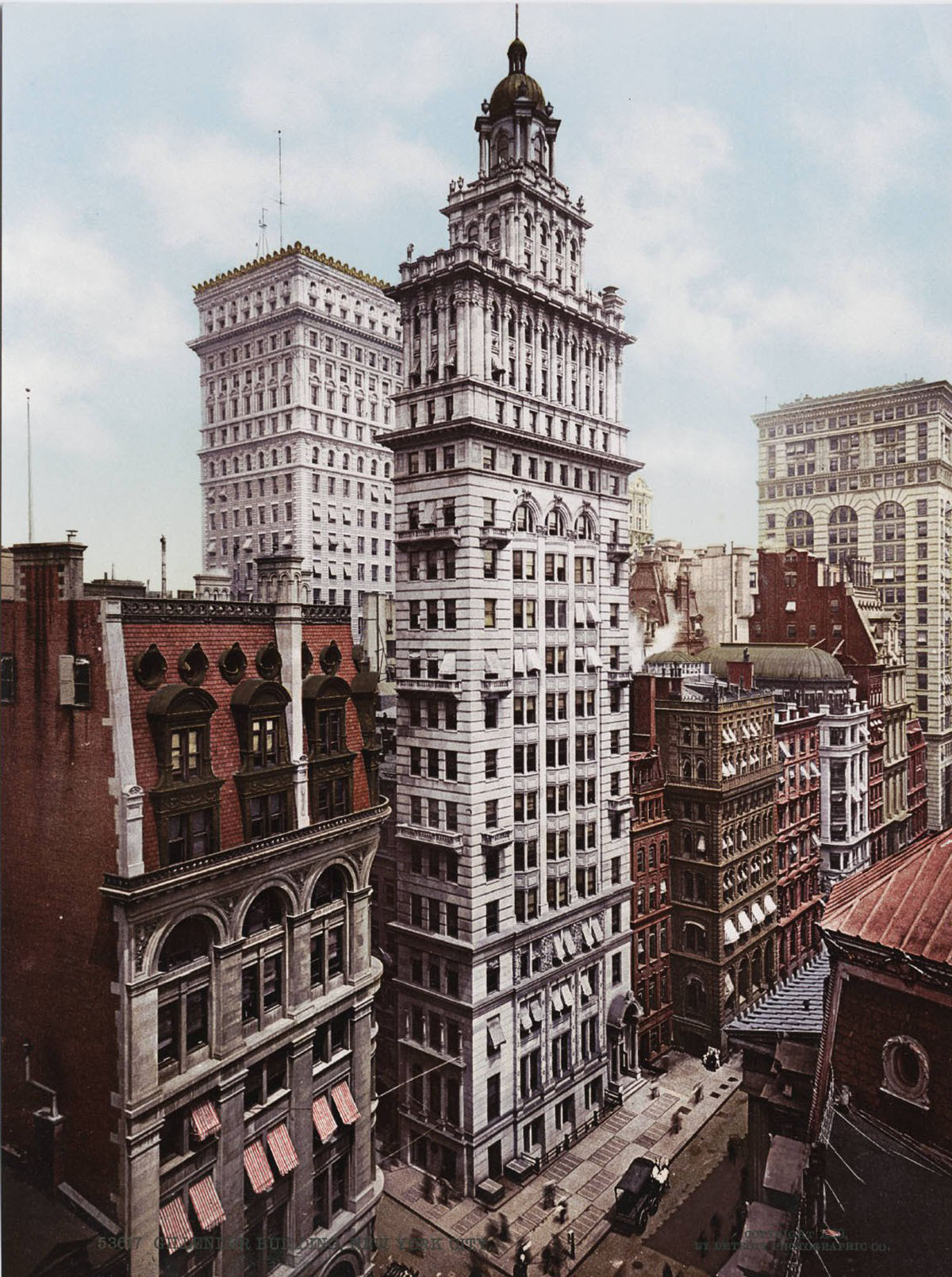 The Gillender Building was  an early 20-story skyscraper in the Financial District, completed in 1897. The building stood for only 13 years–destroyed in 1910. New York City.
It attracted attention for a visible disproportion of height and footprint which commanded a relatively low rentable area, and was deemed economically obsolete from the start.
After thirteen years of uneventful existence, Gillender Building was sold in December 1909 for a record price of $822 per square foot of land, and was demolished in April–June 1910 to make way for the 41–story Bankers Trust tower at 14 Wall Street. The New York Times called demolition of the Gillender Building the first time when a modern skyscraper was torn down to be replaced with a taller and larger one. It briefly held the title of the tallest building ever demolished voluntarily.
Found on Wikipedia.
4. Winter garden Vanderbilt family home, Biltmore, Asheville, North Carolina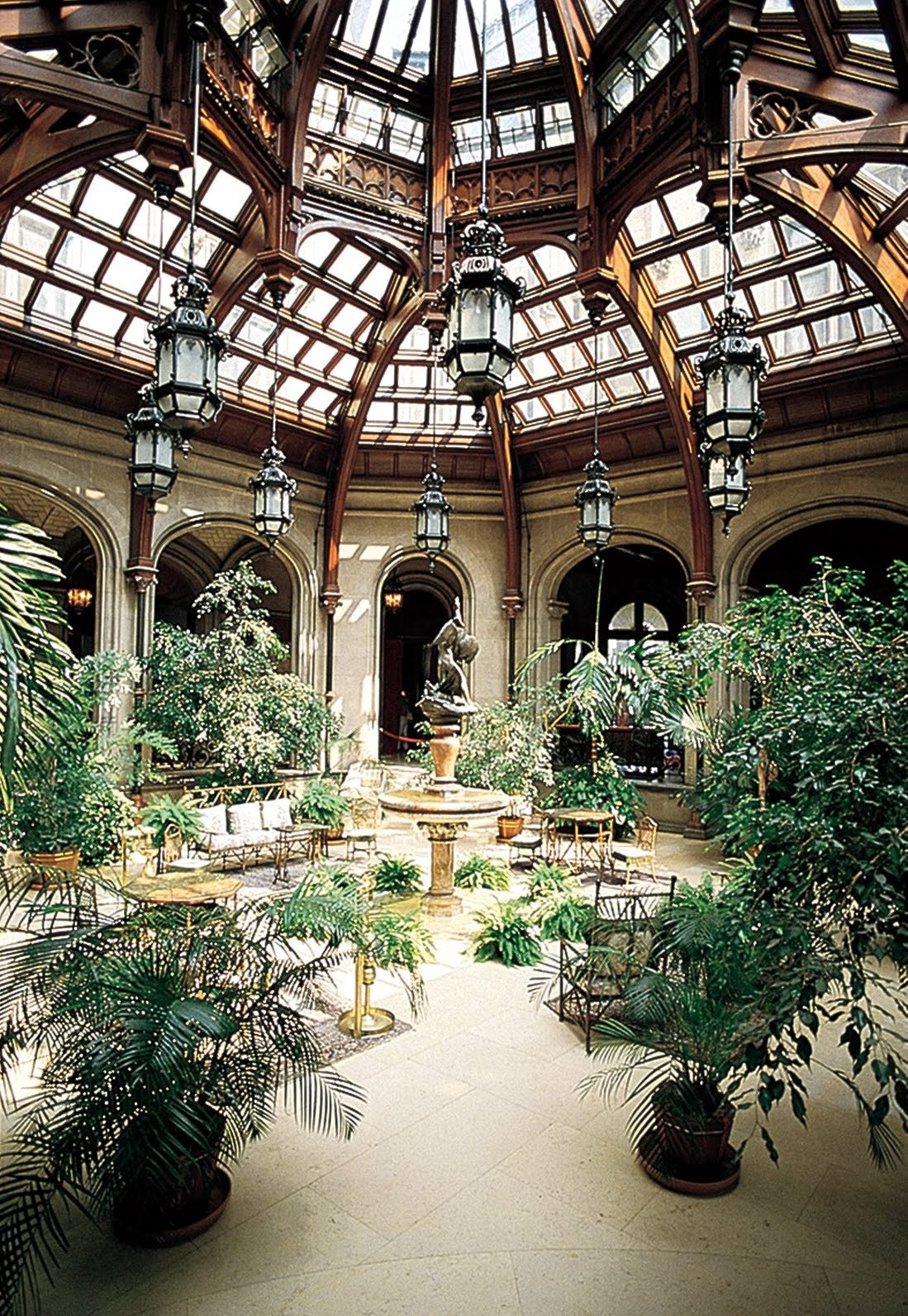 Found here, plan your visit here.
5. Japanese Netsuke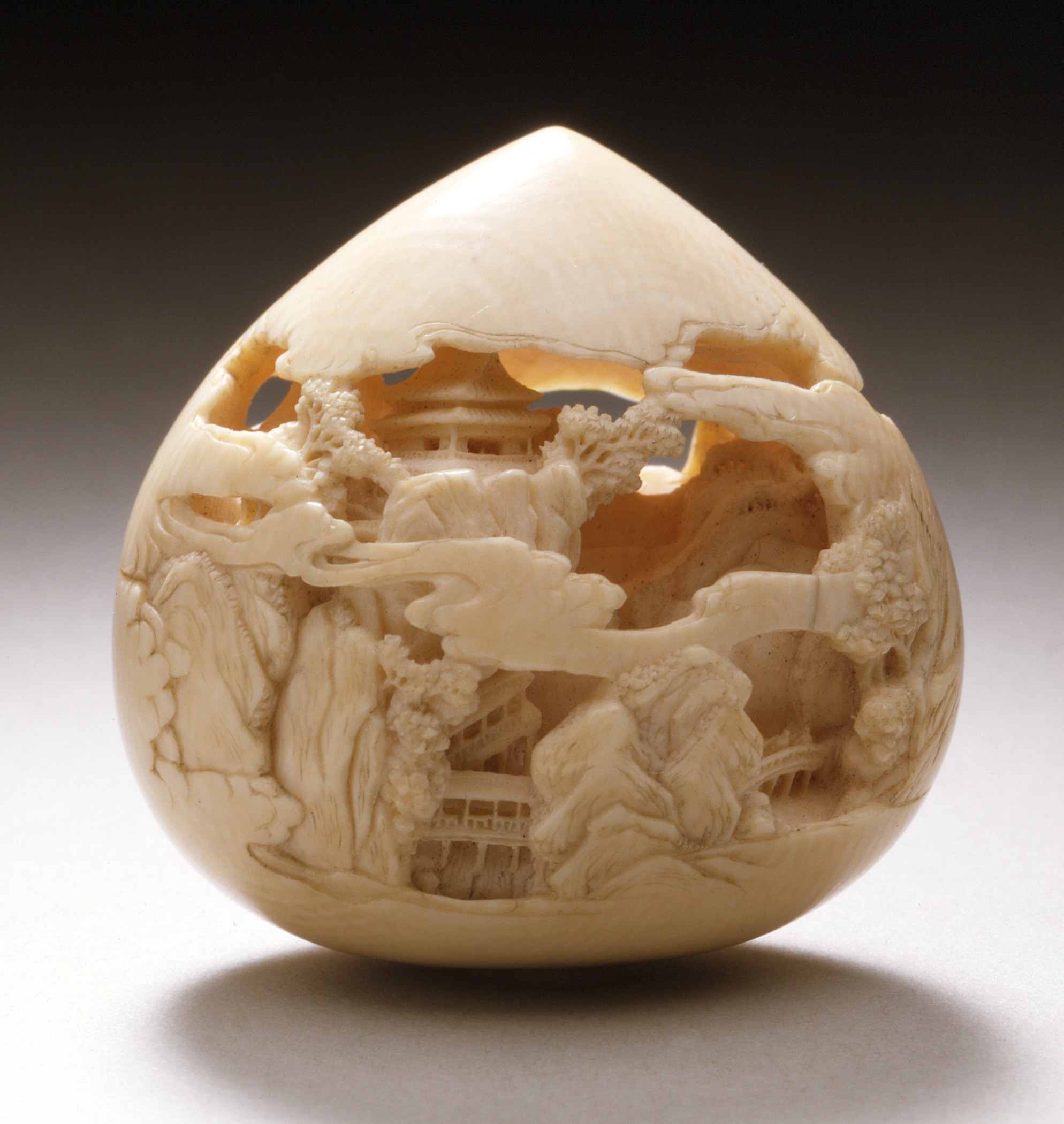 Netsuke are miniature sculptures that were invented in 17th-century Japan to serve a practical function, evolved over time from being strictly utilitarian into objects of great artistic merit and an expression of extraordinary craftsmanship.
Above: Buddhist Jewel of Wisdom Carved with Mountain Pavilions by Kaigyokusai (Masatsugu) (Japan, Osaka, 1813-09-13 – 1892-01-21) Mid to late 19th century , Ivory.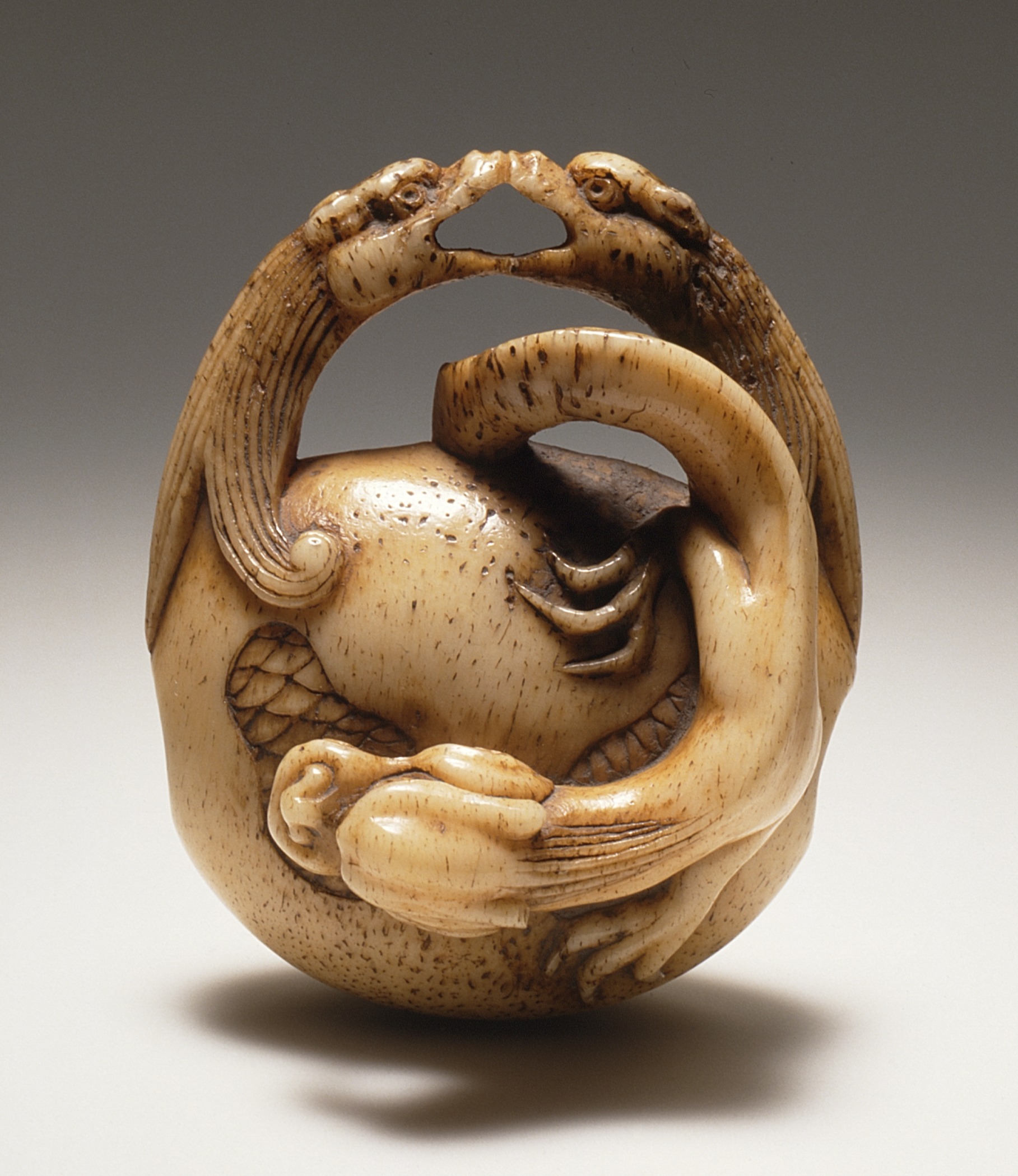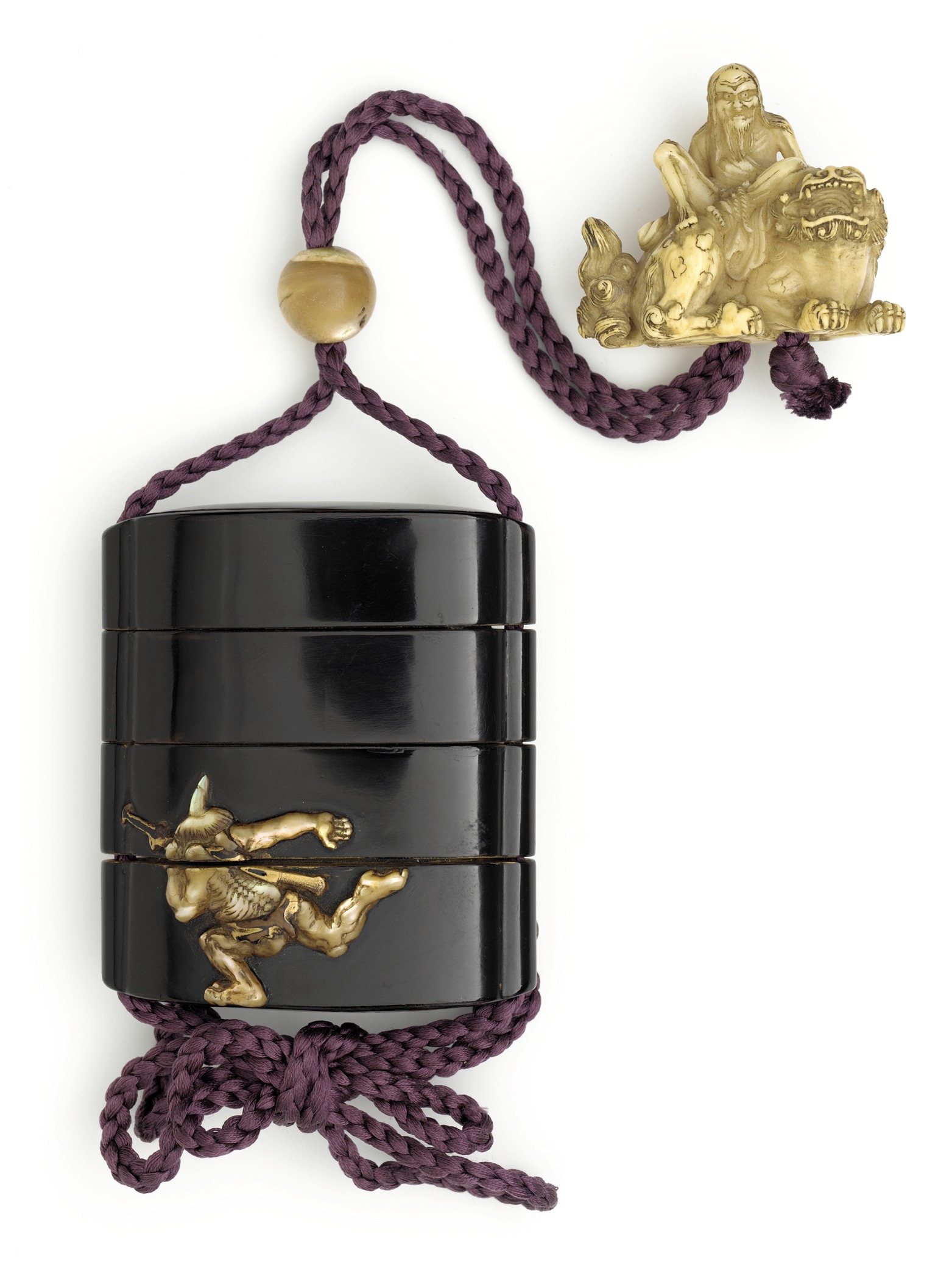 Traditional Japanese garments—robes called kosode and kimono—had no pockets; however, men who wore them needed a place to store their personal belongings, such as pipes, tobacco, money, seals, or medicines. Their solution was to place such objects in containers. Whatever the form of the container, the fastener that secured the cord at the top of the sash was a carved, button-like toggle called a netsuke.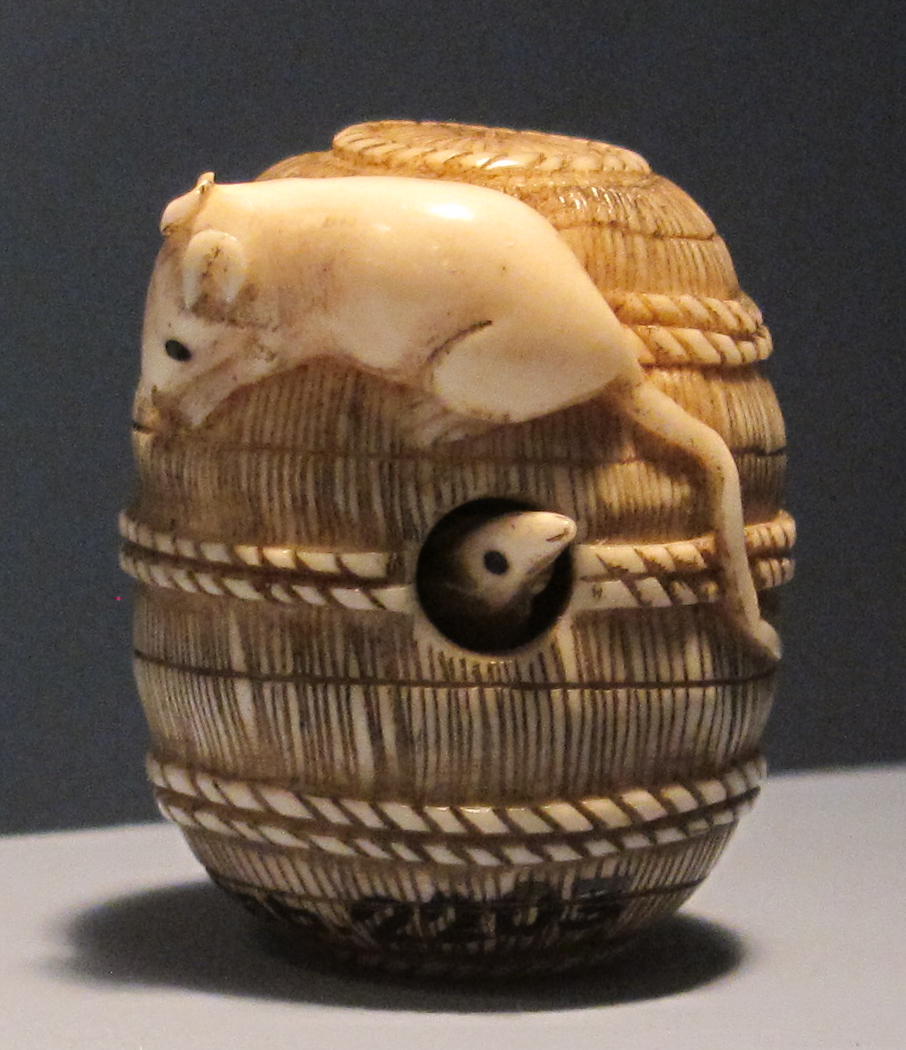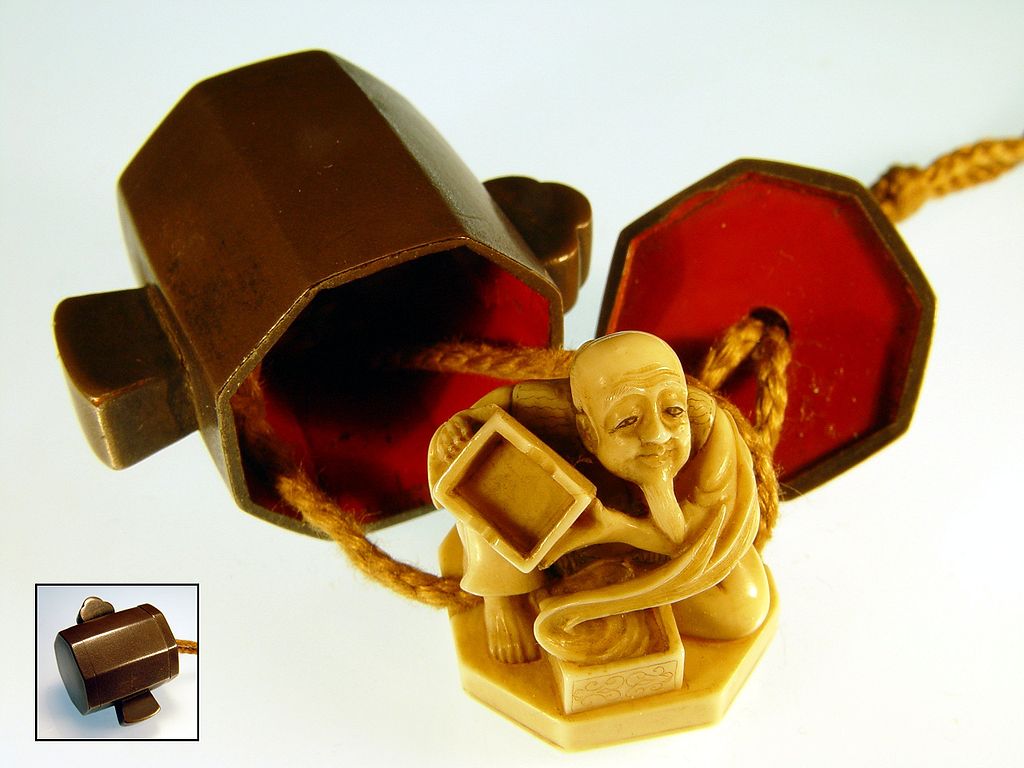 Found on Wikipedia
6. Everything They Own: Portraits of Chinese Families and their Belongings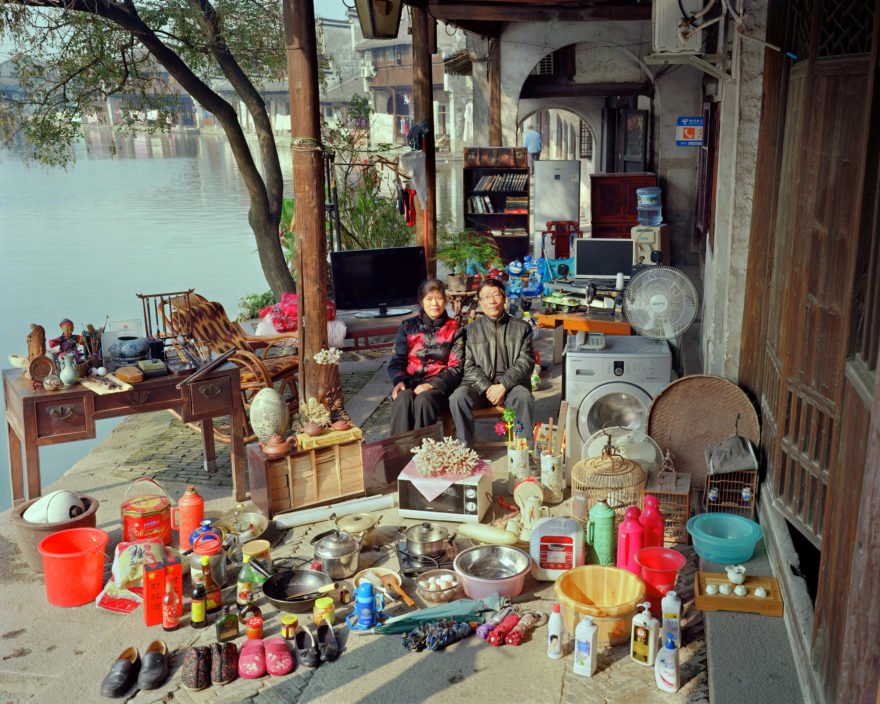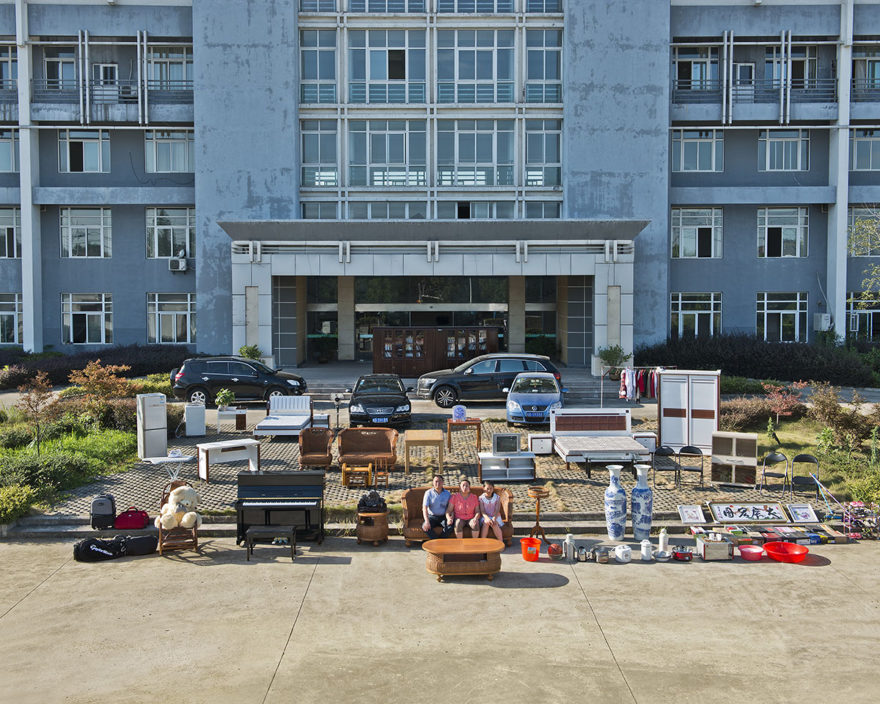 It takes a great deal of persuasion to convince people that might never have their photograph taken before, to carry all their possessions to the front of the house and pose for a picture.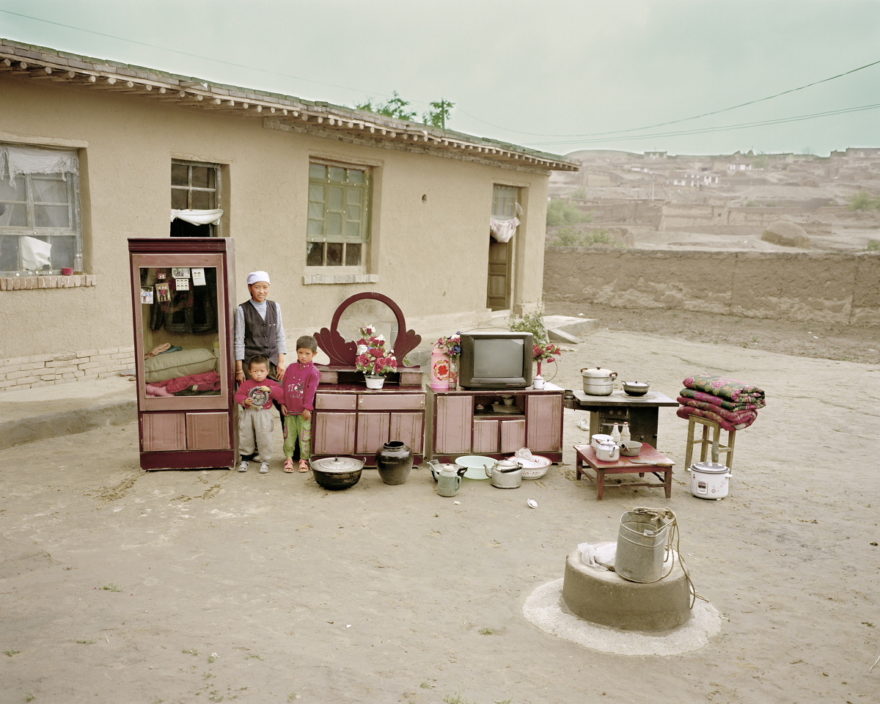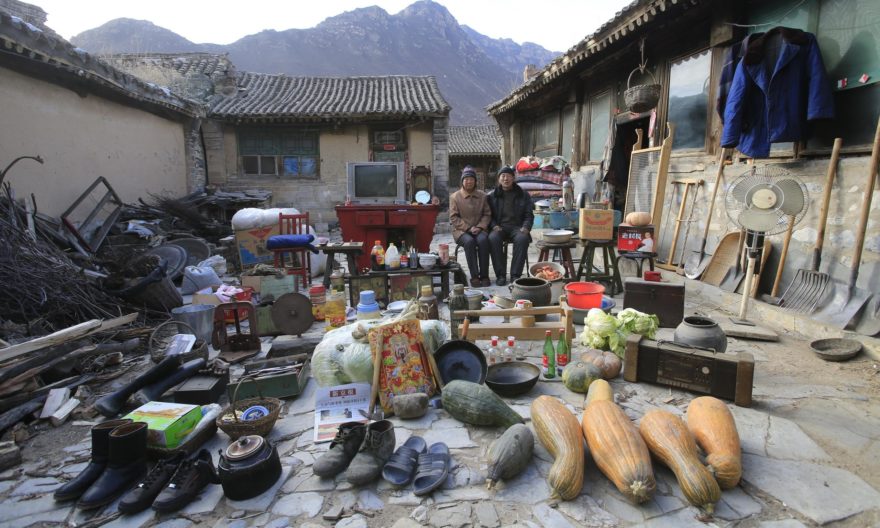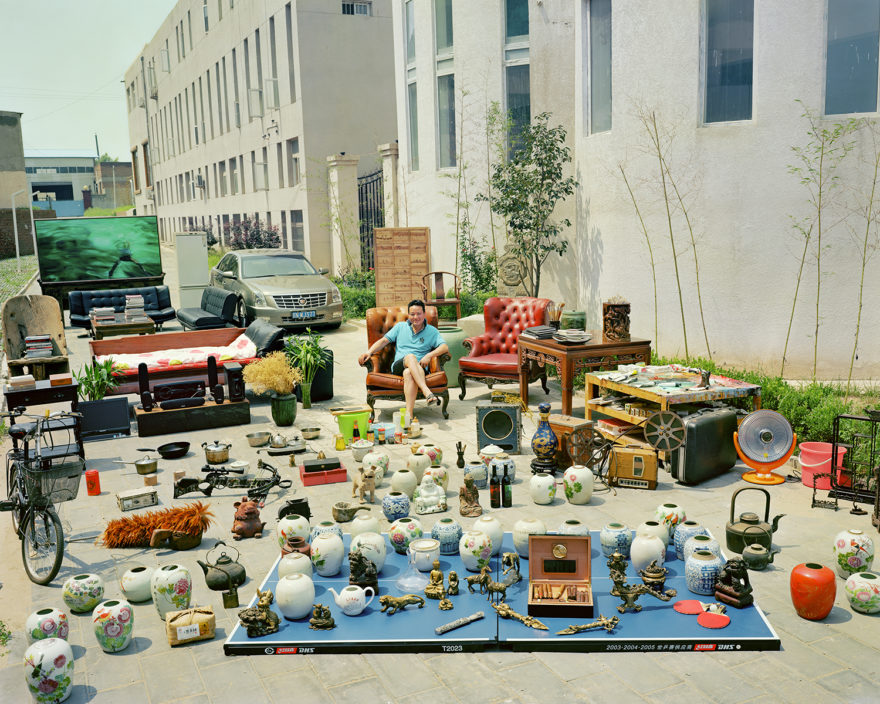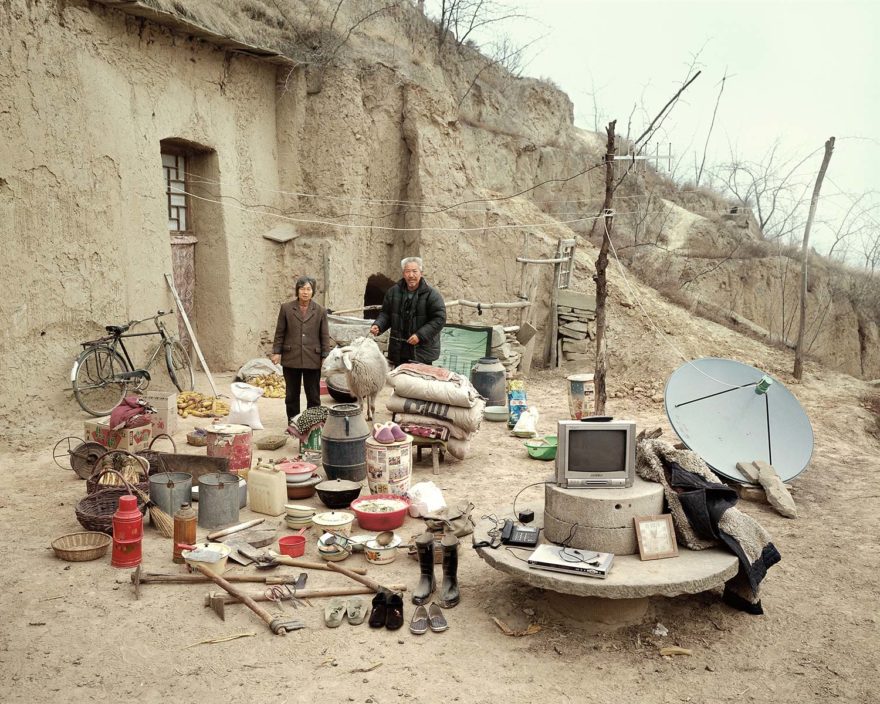 A project by  Huang Quingjun and Ma Hongjie, found here.
7. There would be no 'Star Wars' without this wild French Comic from the 60s

In 1969, a French comic book took readers to the stars. Eight years later, Star Wars took everyone else on the same ride… That book was "Valerian and Laureline".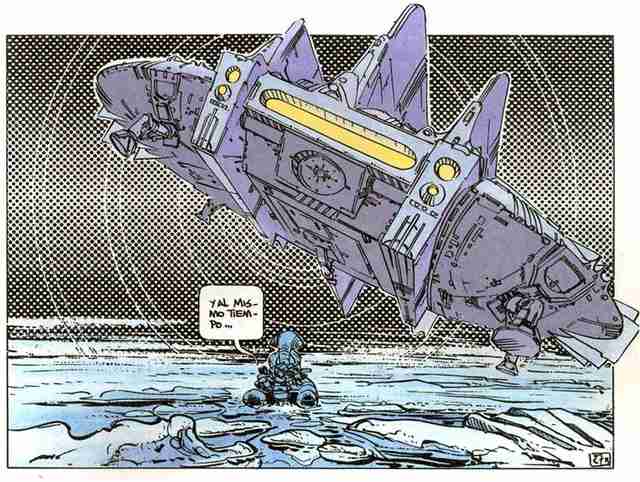 Nearly every volume has at least one thing that seemed to end up across the film series, including the Star Wars prequels. While George Lucas' influences for Star Wars have been hammered into legend — one part "Flash Gordon" serial, one part Akira Kurosawa's "Hidden Fortress" baked in Joseph Campbell's mythological study "The Hero with a Thousand Faces" –"Valerian and Laureline" has never been acknowledged. 
"I could not believe it was possible this little comic story influenced Hollywood," 78-year-old Valerian artist Jean-Claude Mézières tells Thrillist via email. "Only after several movies did the influence became more obvious."

Valerian wasn't translated into English until 1981, and by the time Americans could get their hands on copies, there were already two Star Wars movies out in the world. 

"To me, the best evolution in the themes of Valerian is that when Star Wars appeared, I decided to not compete against Lucas on the space opera themes…" Mézières says… Of course, Mézières and writer Pierre Christin found a way to take a few swipes at the plundering of their work.
Full article found on Thrillist.
8. Cary Grant and Eva Marie Saint on the Mount Rushmore set of Alfred Hitchcock's 'North by Northwest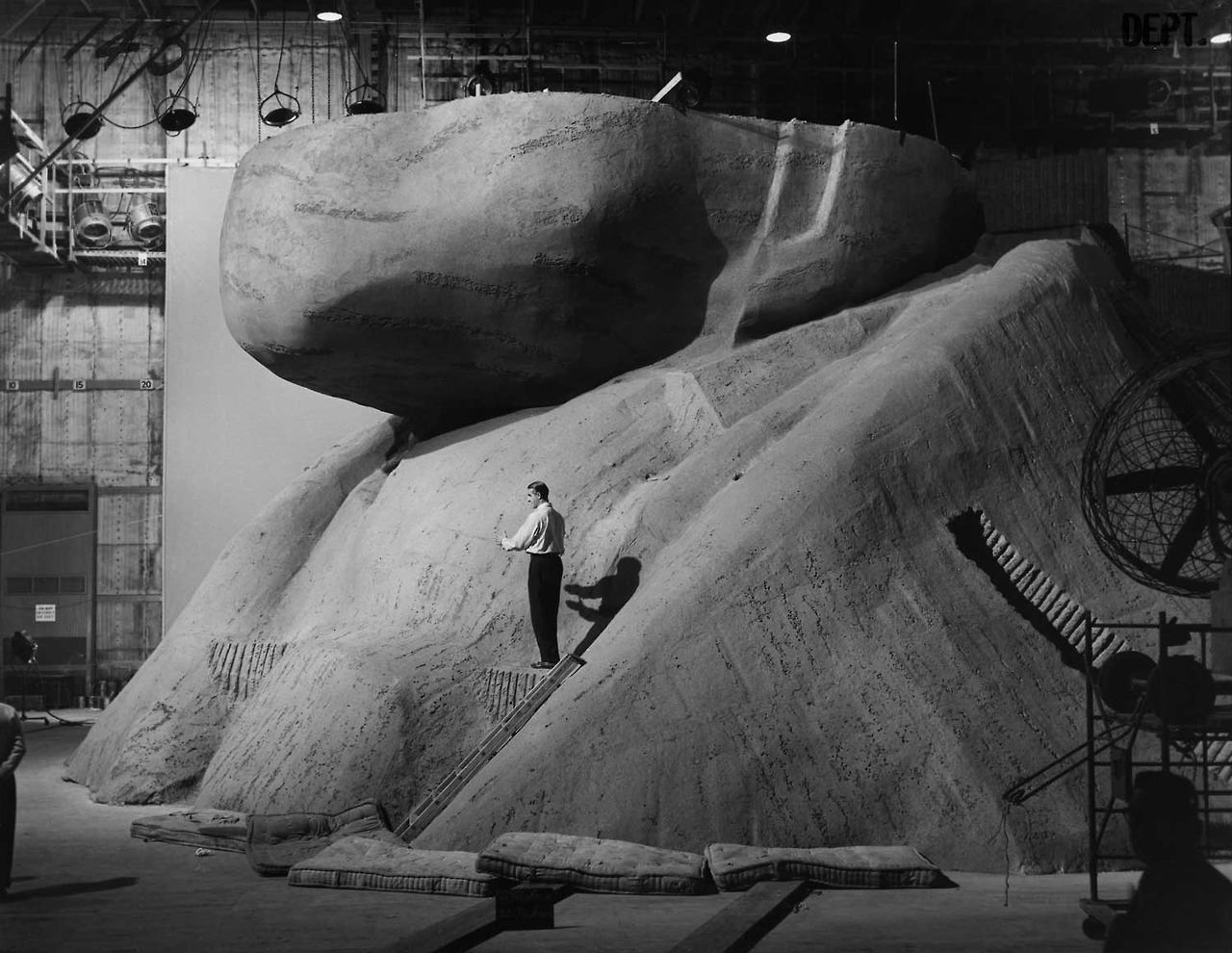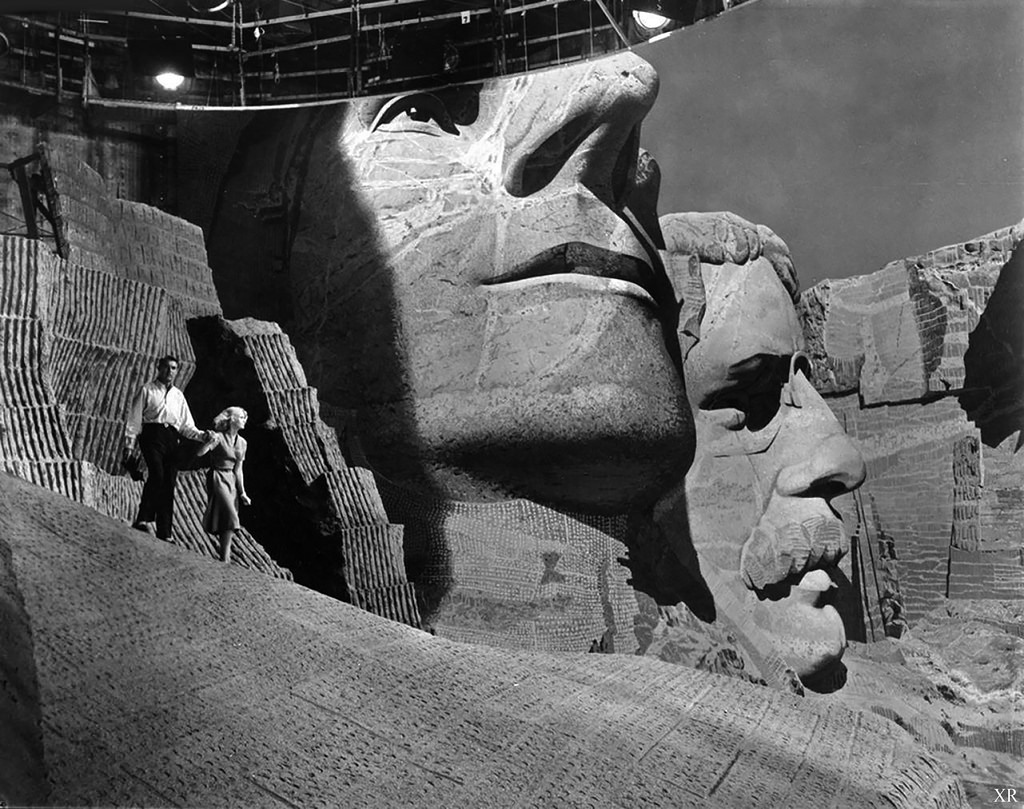 Found on This Obscure Desire for Beauty
9. The San Francisco Rock Band That Was Too Wild For the Sixties

Hippies, Guns, and LSD: The Charlatans should have been one of the biggest music acts of the 1960s. They were doing acid tests before anyone even called them that, and were the first band to promote itself with a poster and perform while bathed in the glow of a light show. Just as importantly, the Charlatans were trailblazers at a moment in musical history when rock bands were being rewarded for conforming to the new psychedelic orthodoxy. In particular, the band's embrace of Americana was years ahead of the Byrds, Grateful Dead, and Eagles…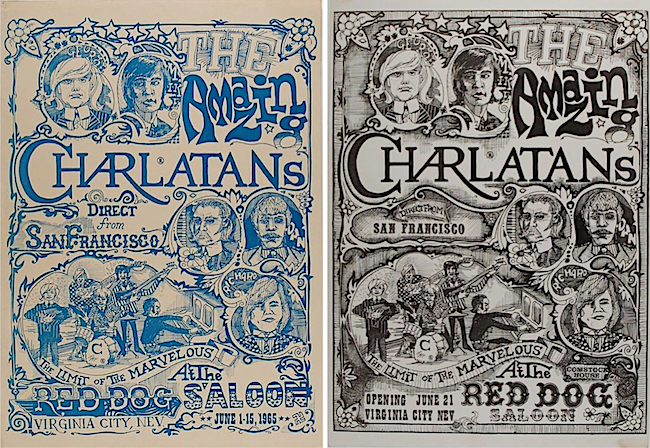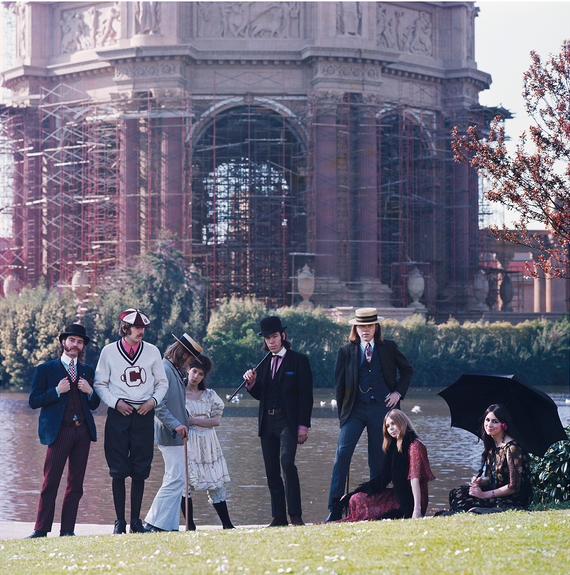 Read the article found on Collector's Weekly.
10. This Barbecue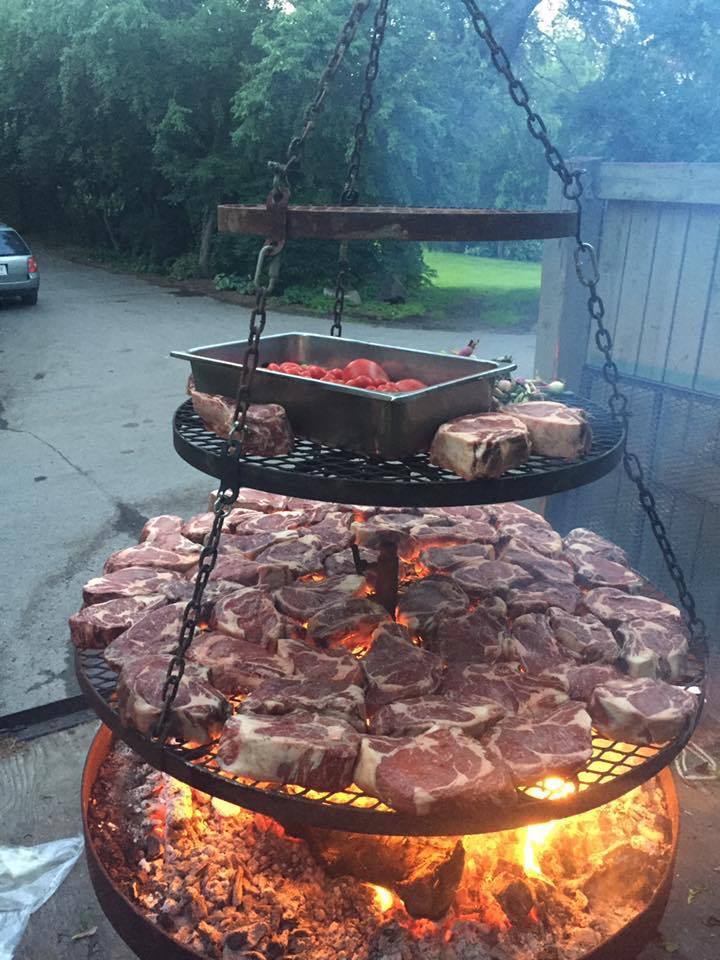 Found on Tumblr.
11. This
Yes.
Found on Steve in a Speedo.
12. The 19th Century Elevator of Death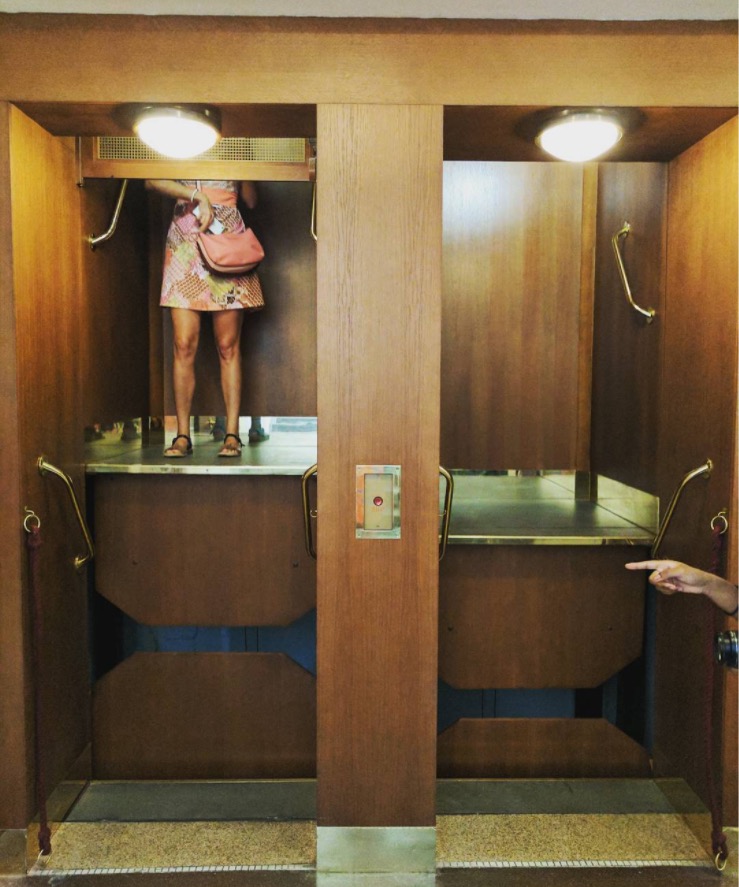 A woman rides the "elevator of death" in Prague, also called Pater Noster which means "our father" since the elevators resemble a rosary…it's a loop of open cabins and dates back to the 19th century. You hop in and out but can't ever stop it – @Amivitale on instagram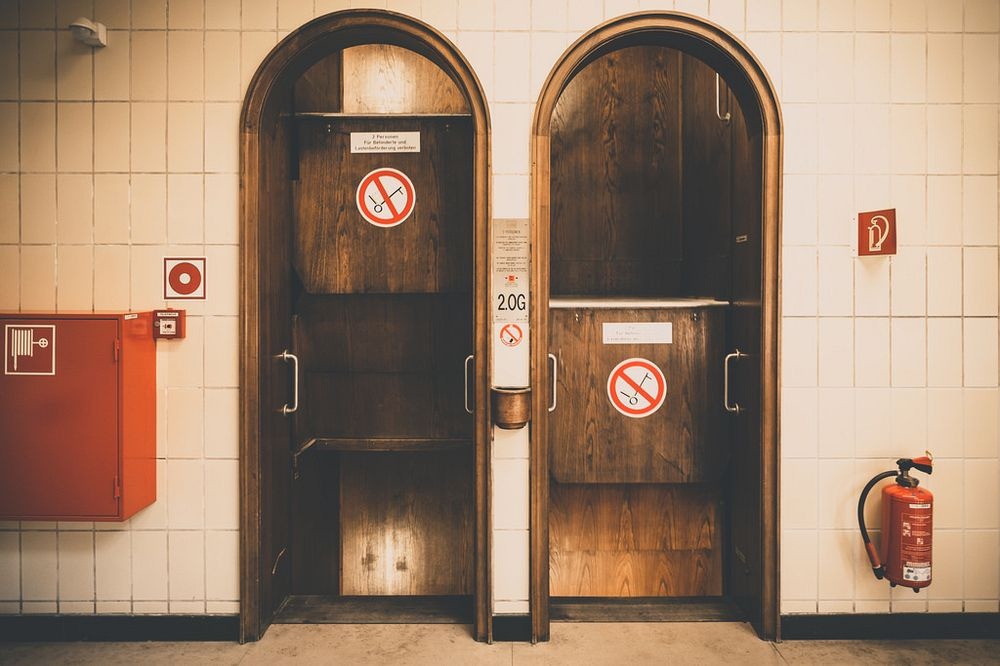 Here's another one in Hamburg, Germany.
Found via this Instagram.
13. Sara Berman's Closet