1. The understated, underrated photography of Evelyn Hofer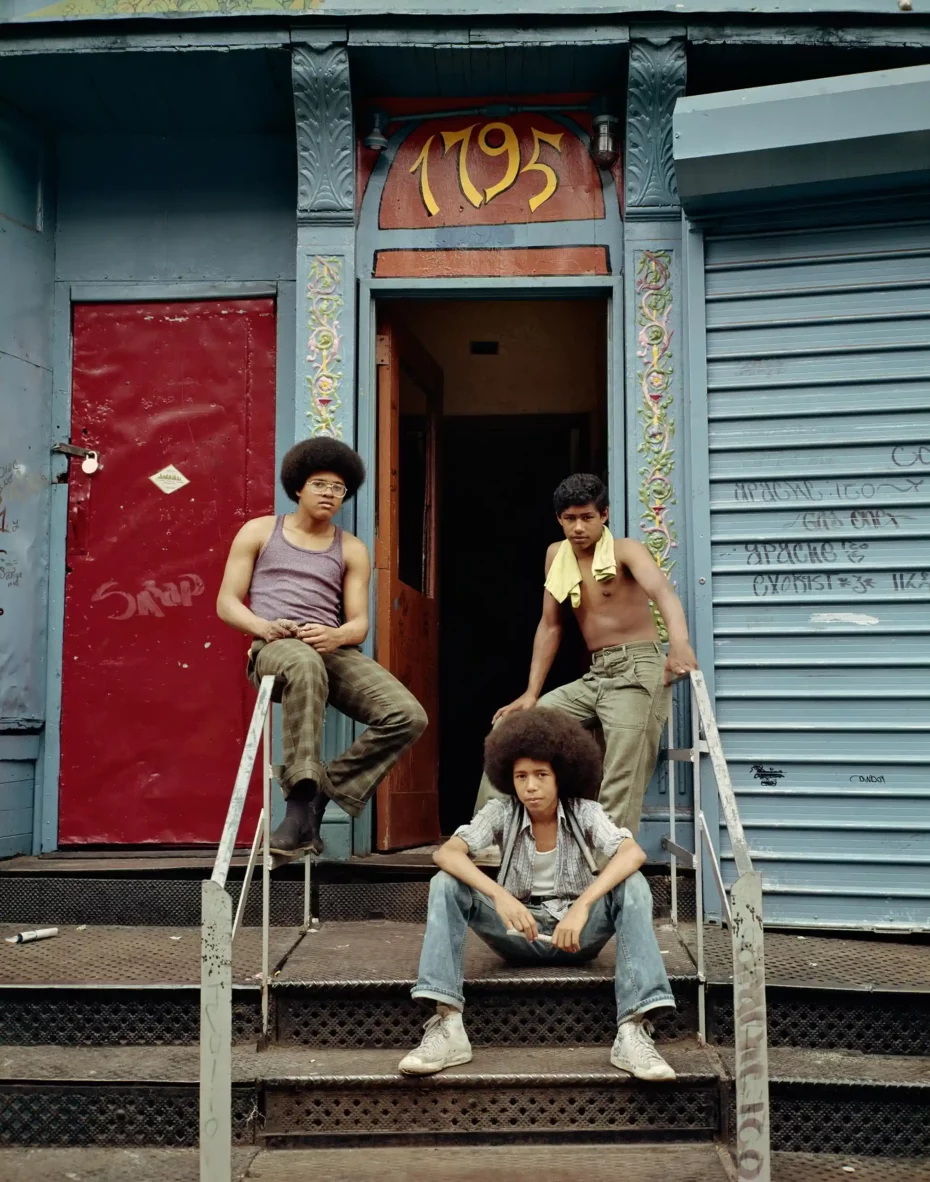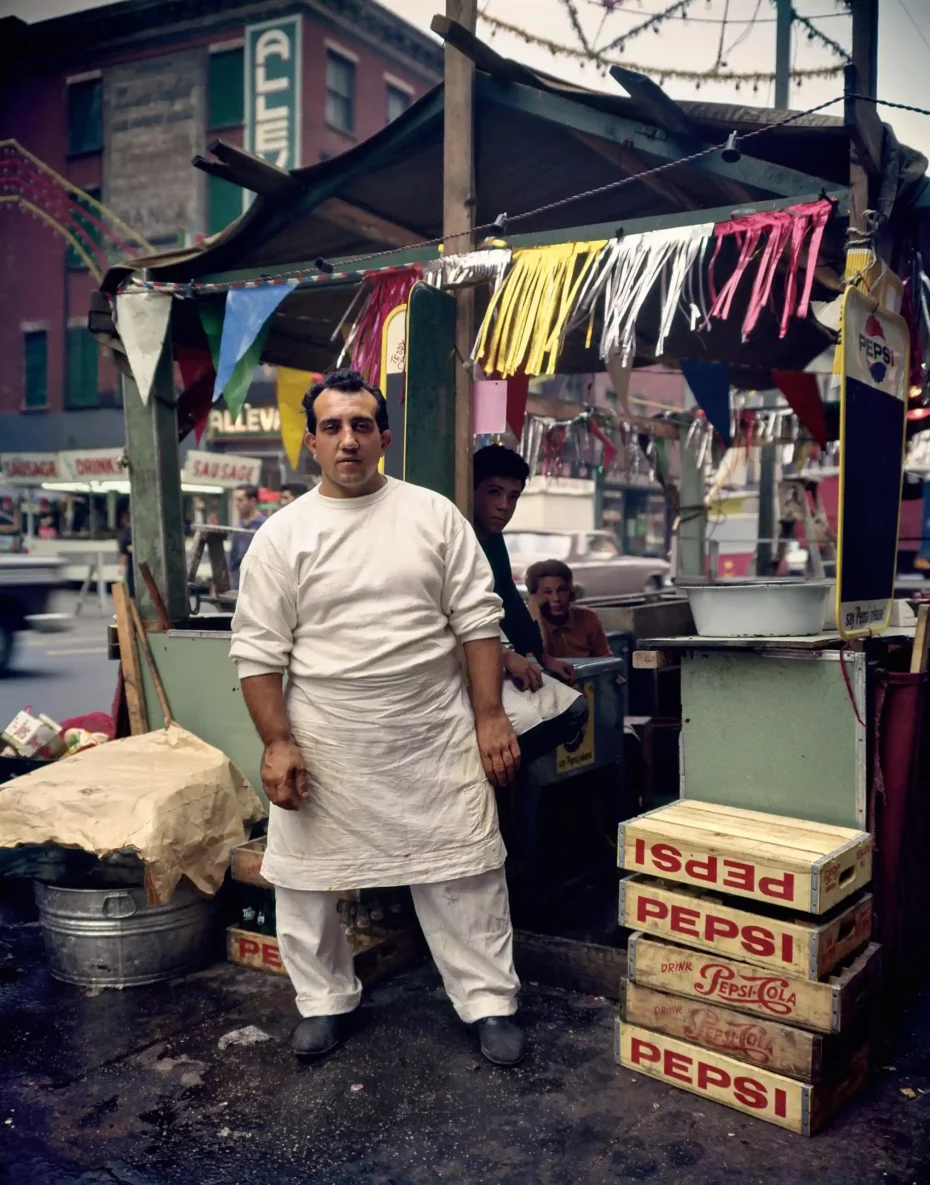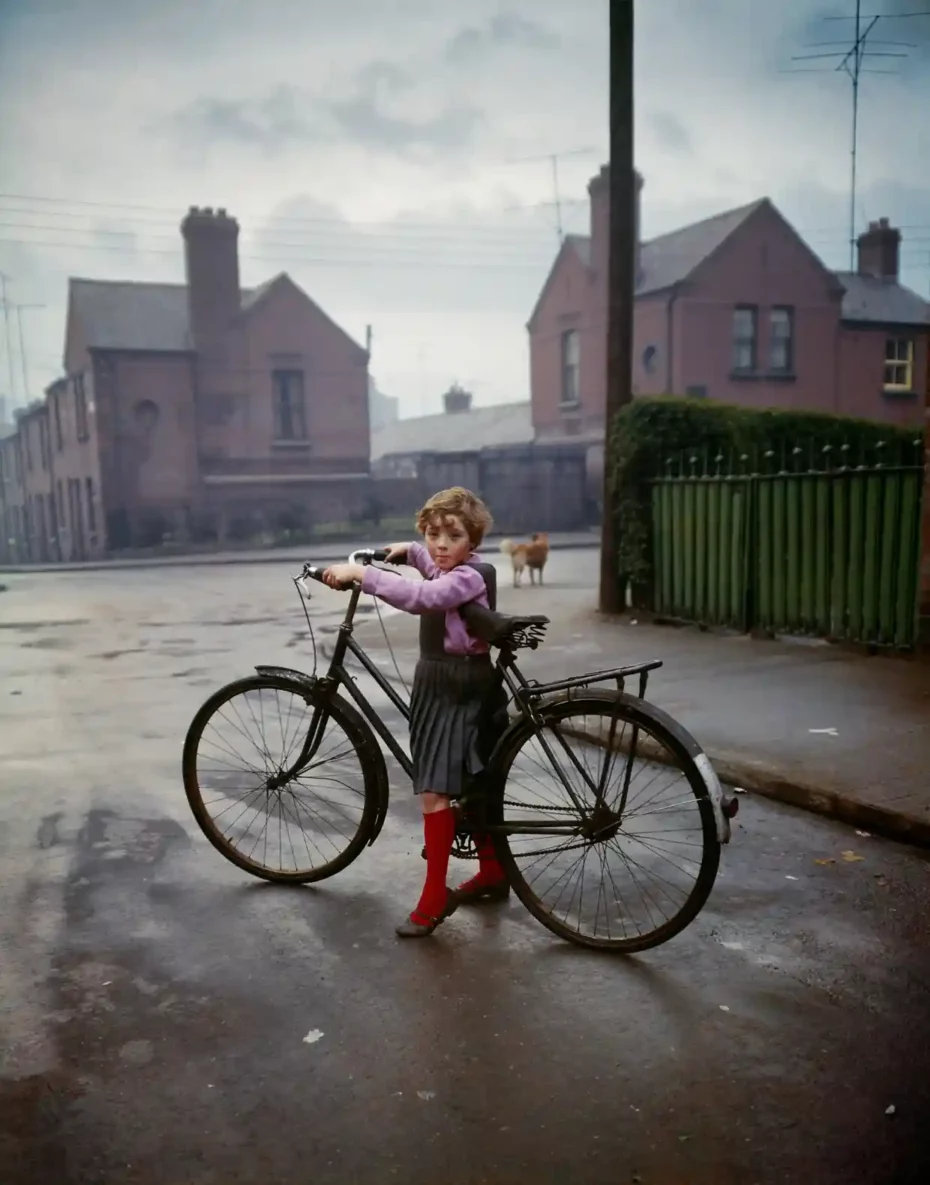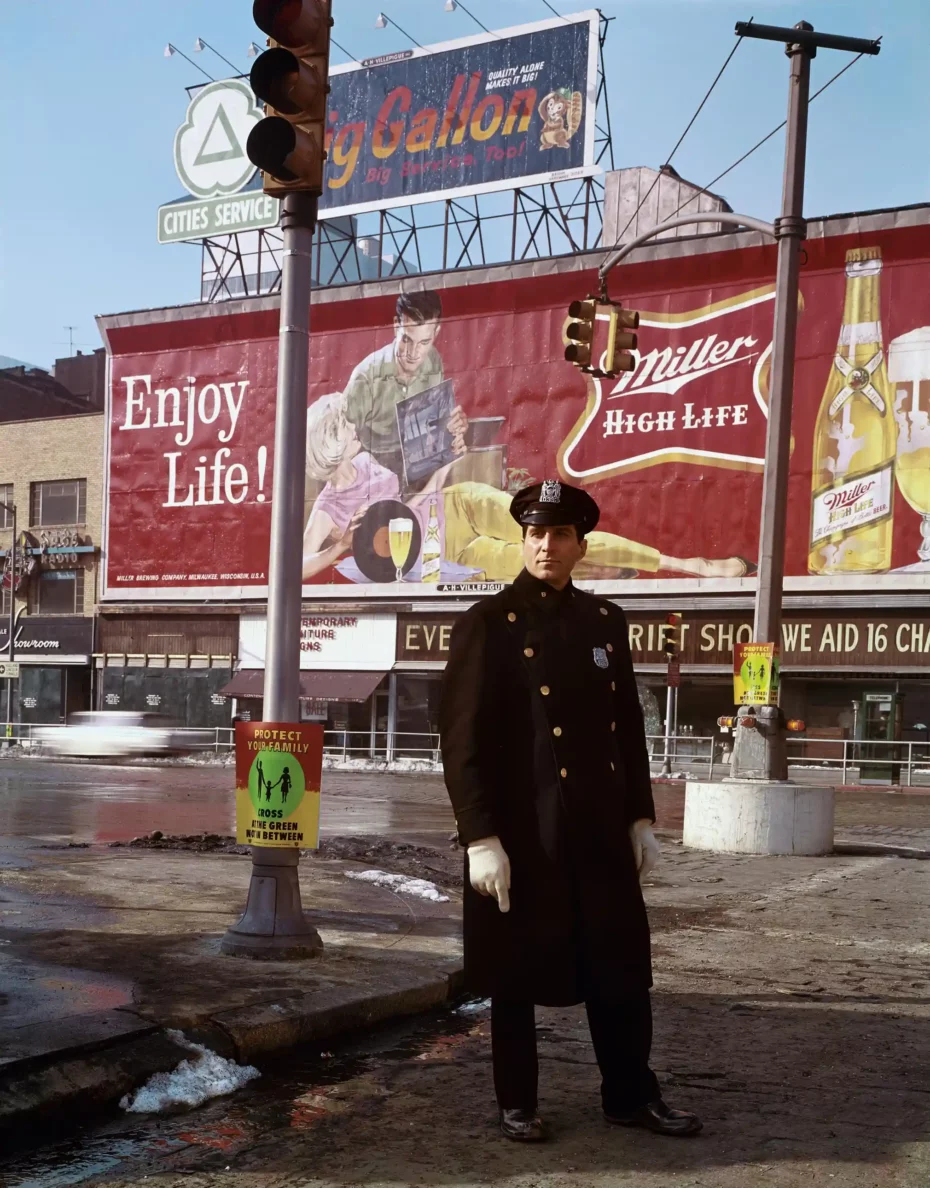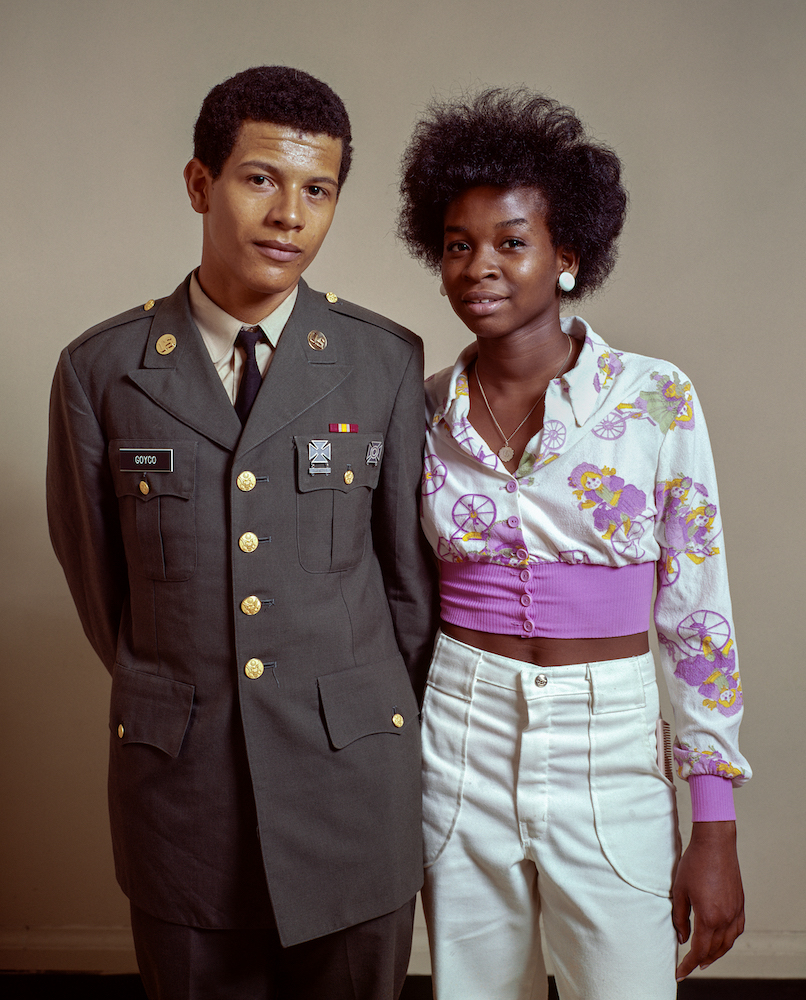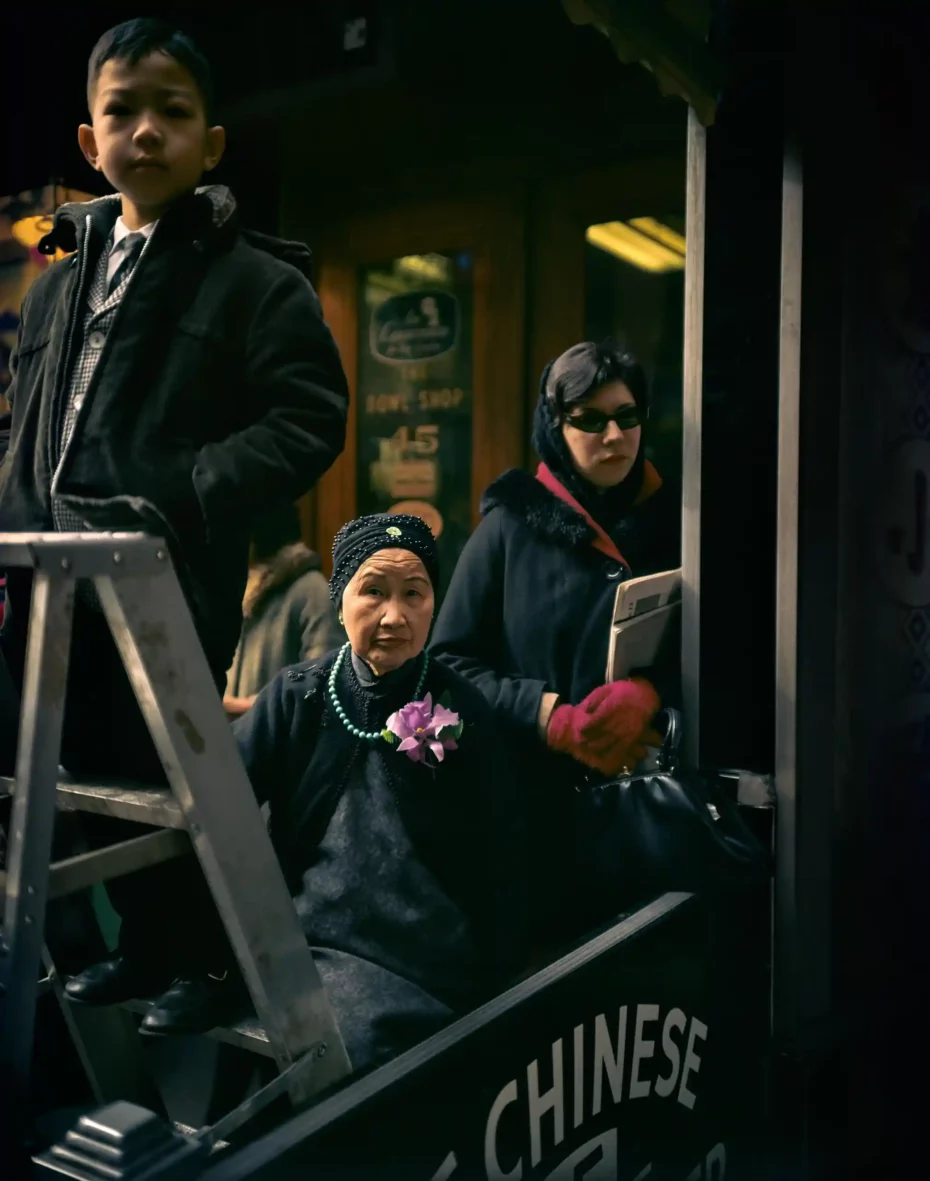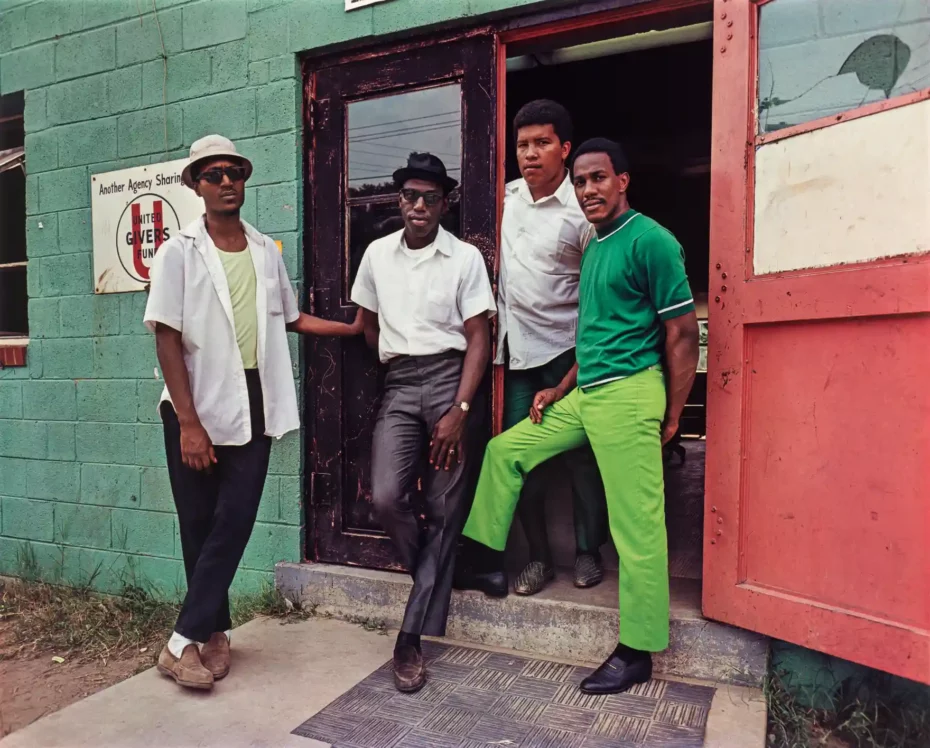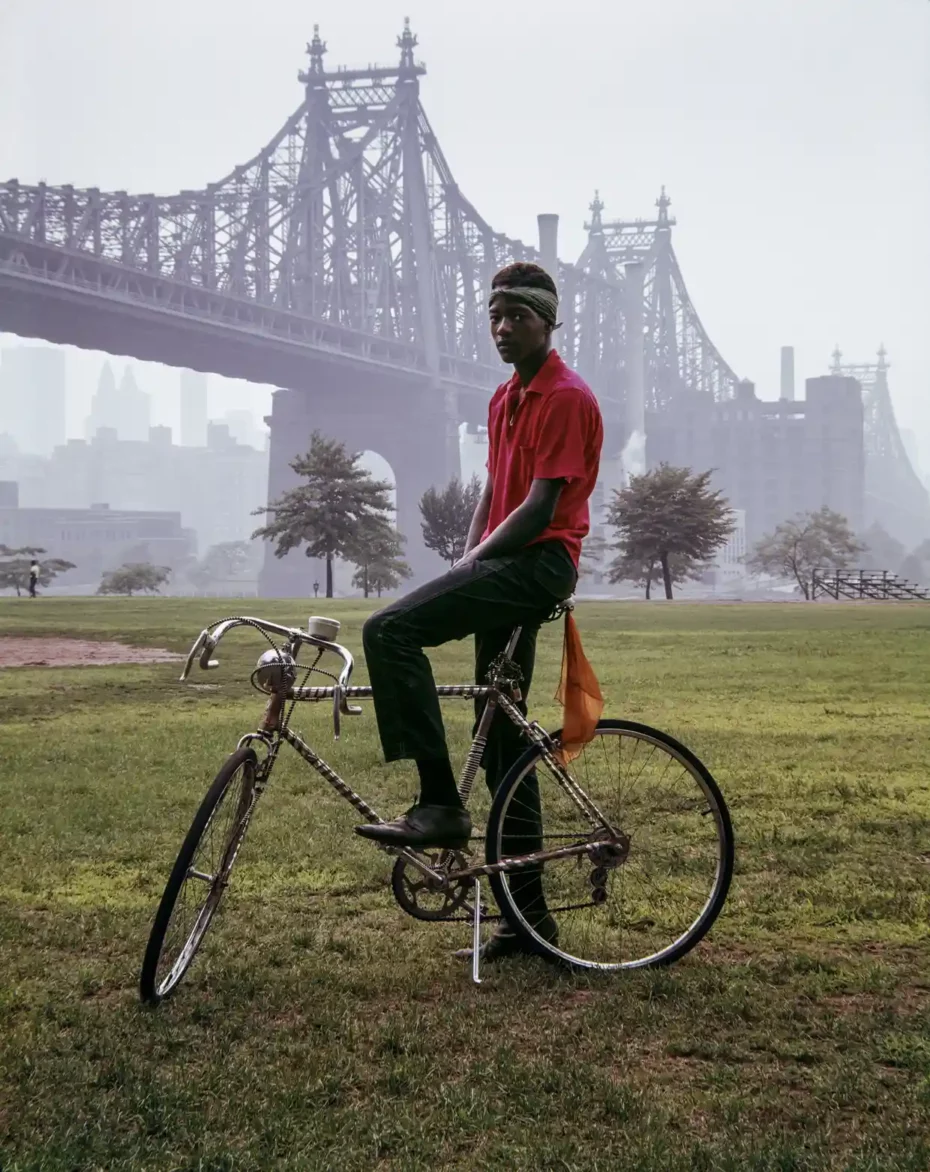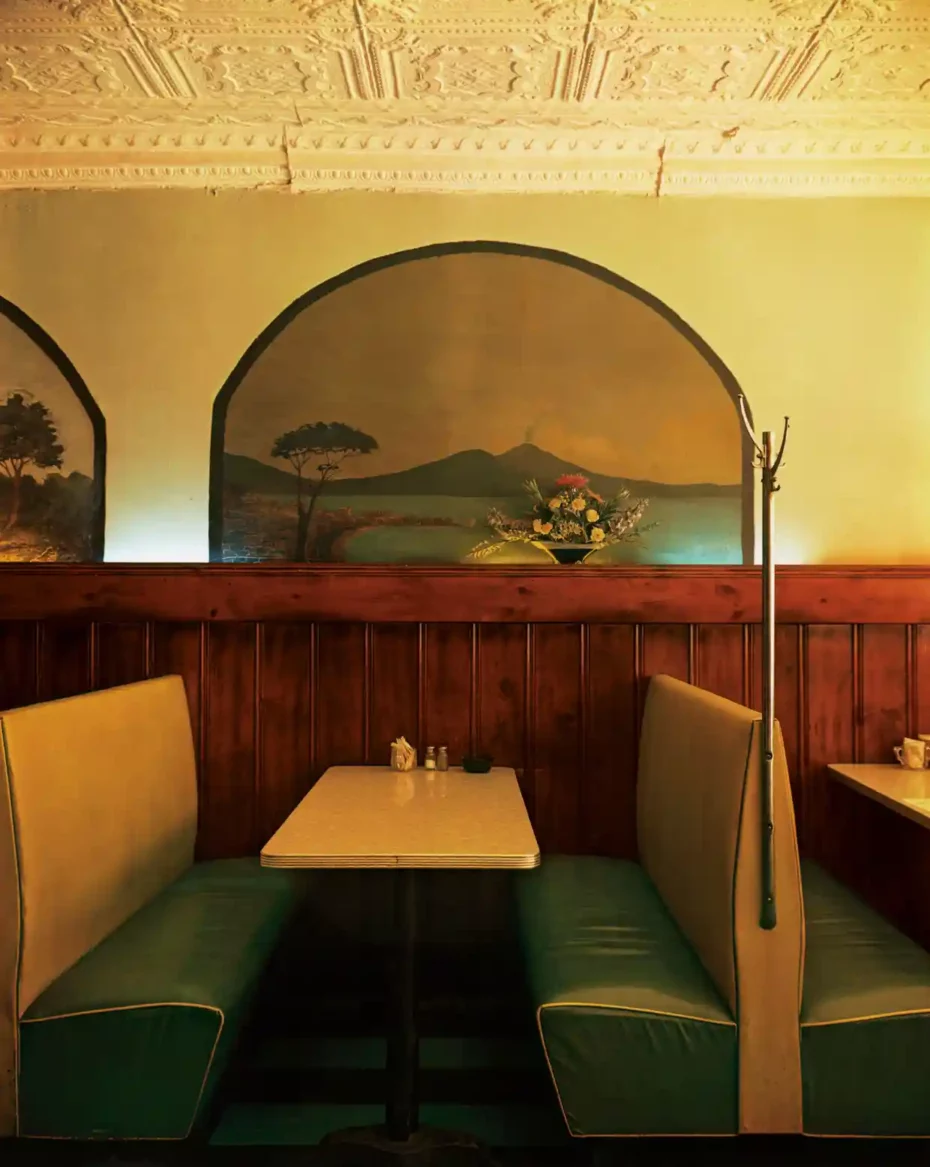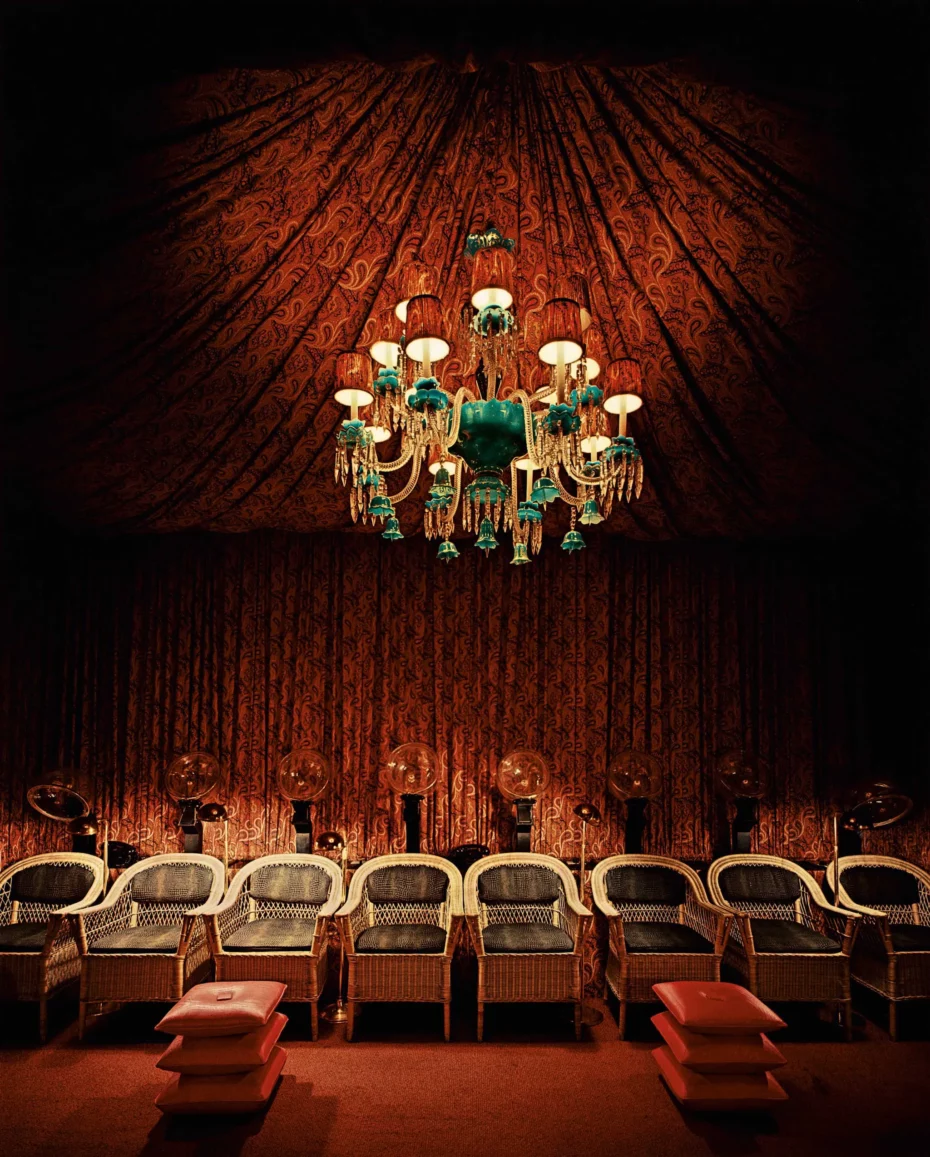 When she was still alive, the art critic of the New York Times, Hilton Kramer championed her as "one of the most illustrious of living photographers", but as Kramer pointed out, "She seems not even to have been heard of". Hofer, who died aged 87 in 2009 but now has a retrospective in London and the work of the German-American photographer is getting the recognition it deserves at last.
Shot in London, Wales, Dublin, Paris,New York and Washington, "it's difficult to think of any other photographer who so evoked the atmosphere of those cities while creating images that are so rigorous and richly hued."
Found on The Guardian.
2. Edward Hopper's Sketches for "Nighthawks"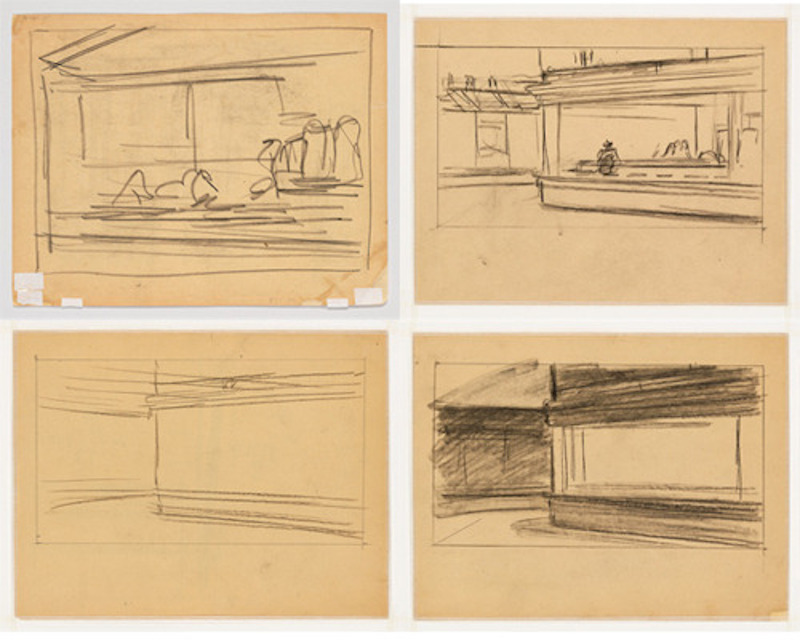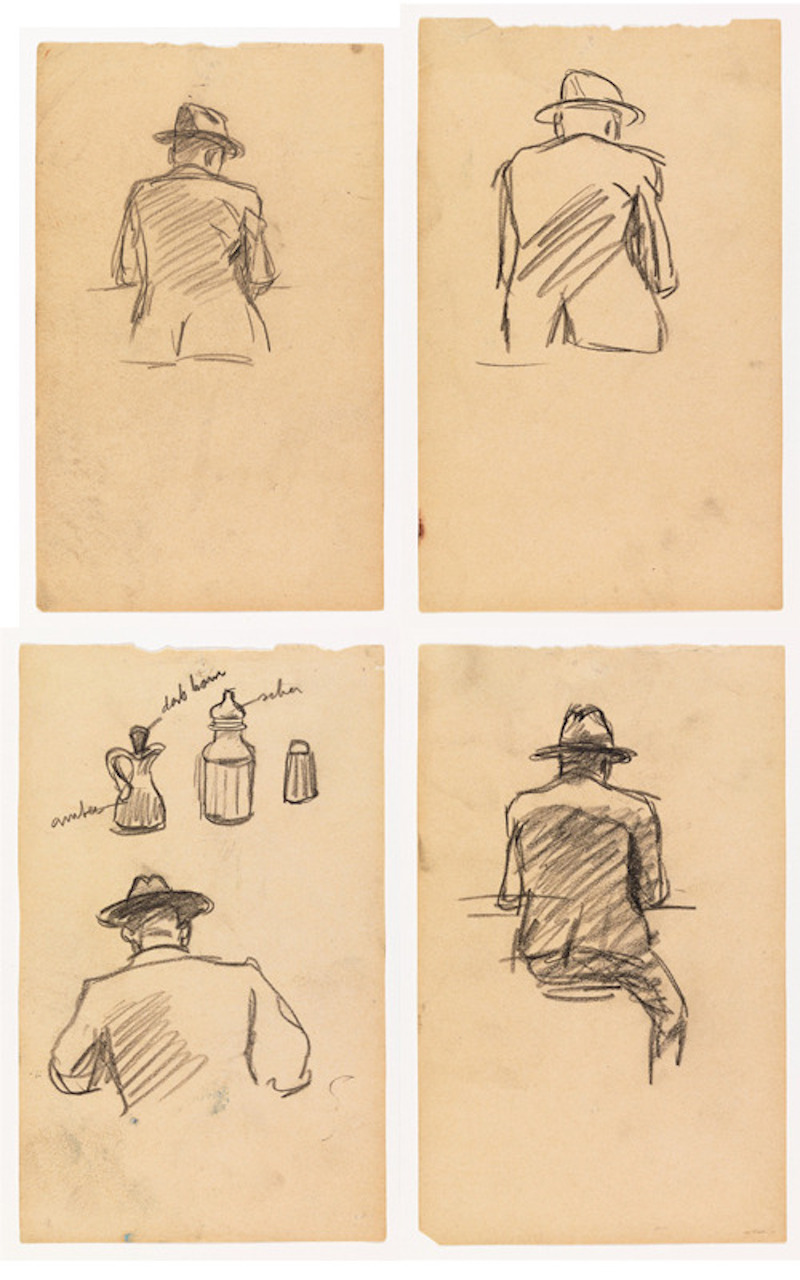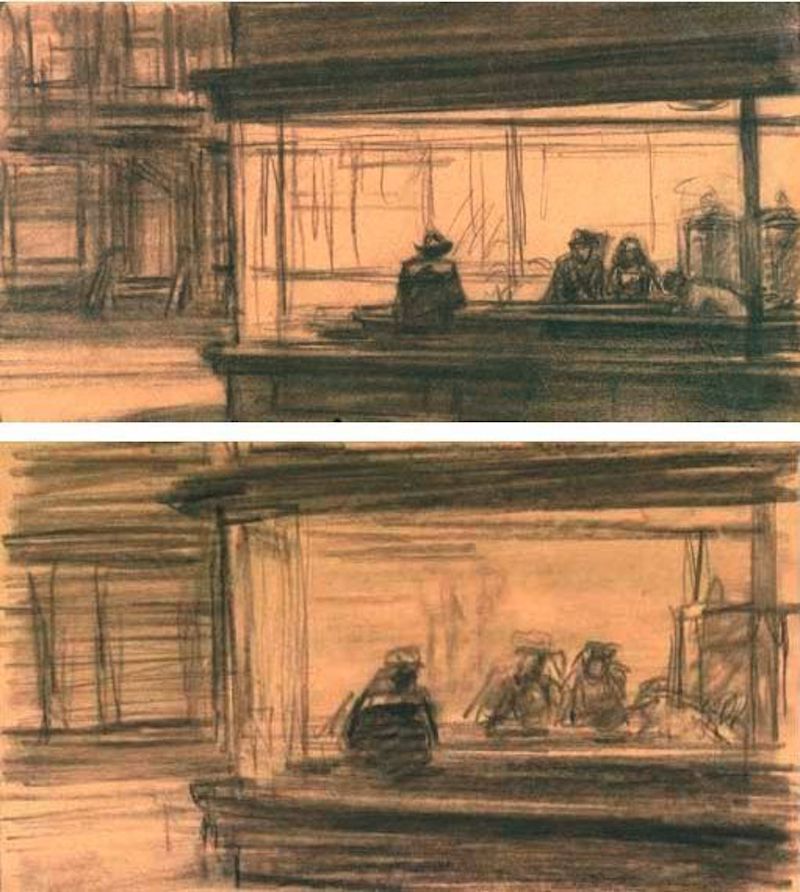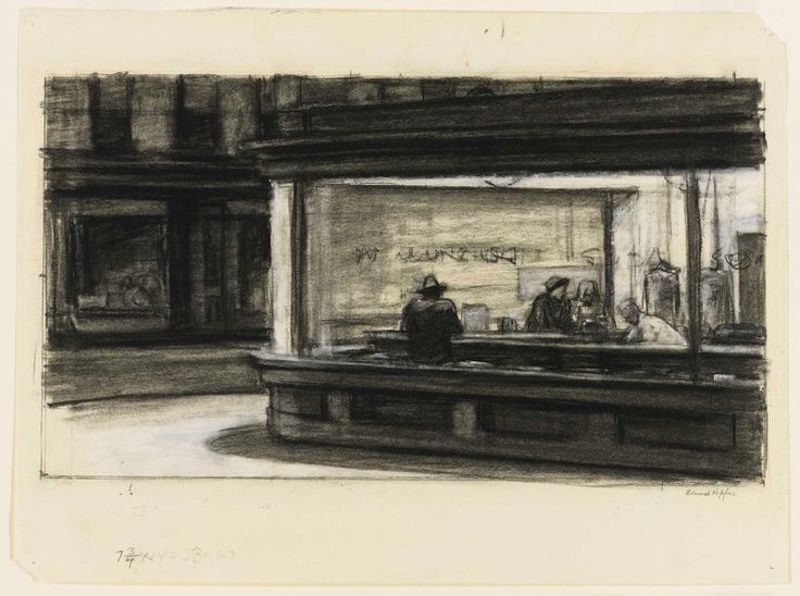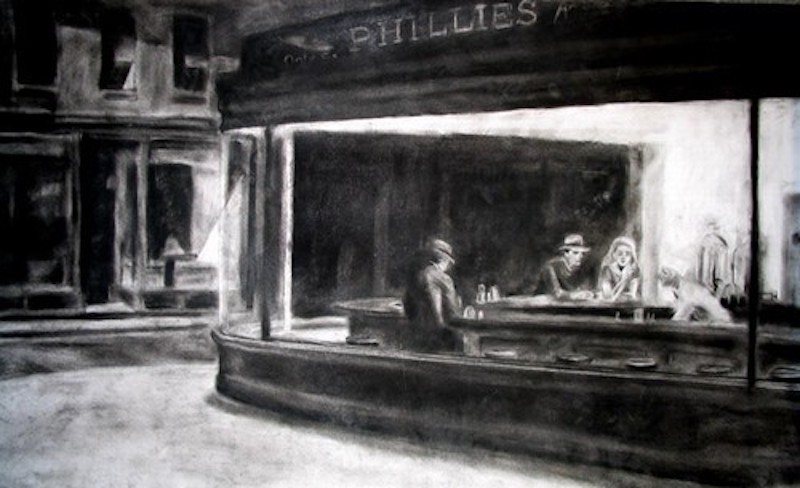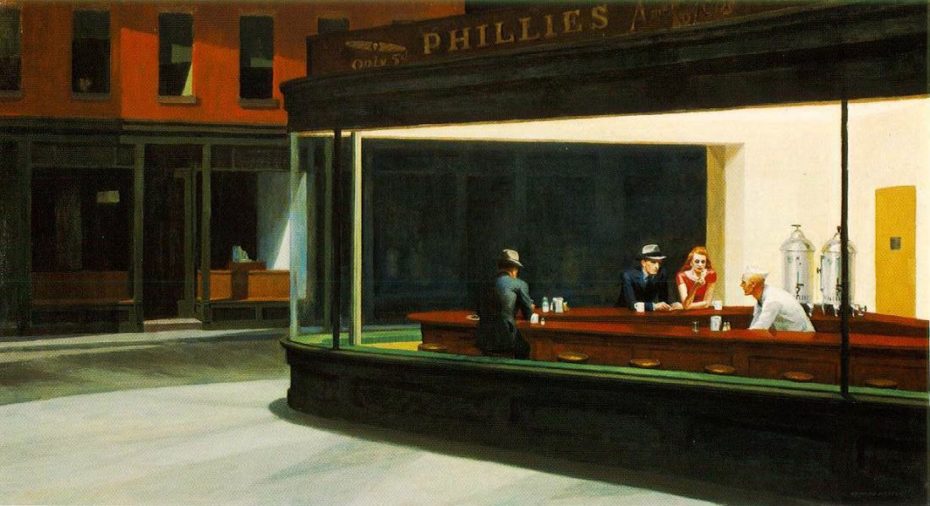 "How Edward Hopper Storyboarded 'Nighthawks'" in 1942, article found on Art News.
3. Why Do American Diners Look That Way?
4. A Directory of New York's Best independent stores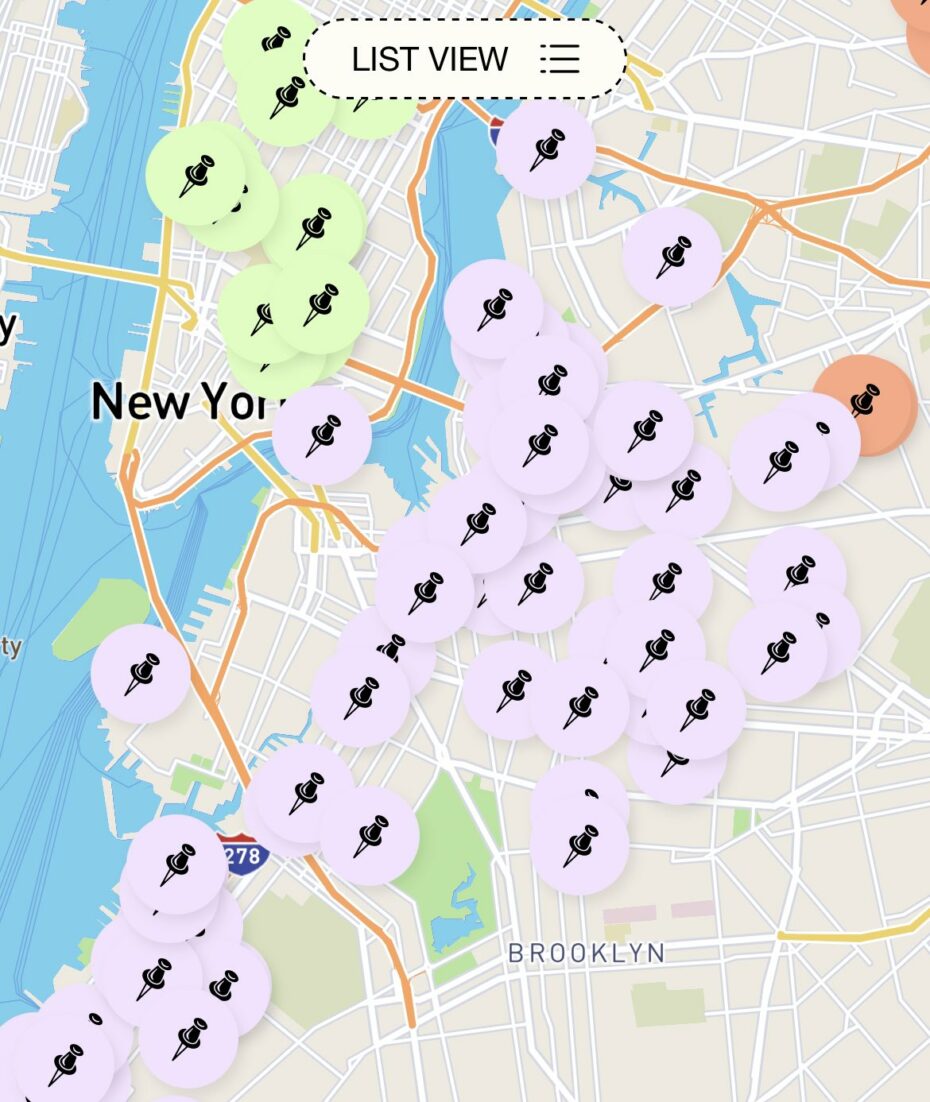 Locavore is a new platform growing by the day, found via Present & Correct.
5. The London Medieval Murder Map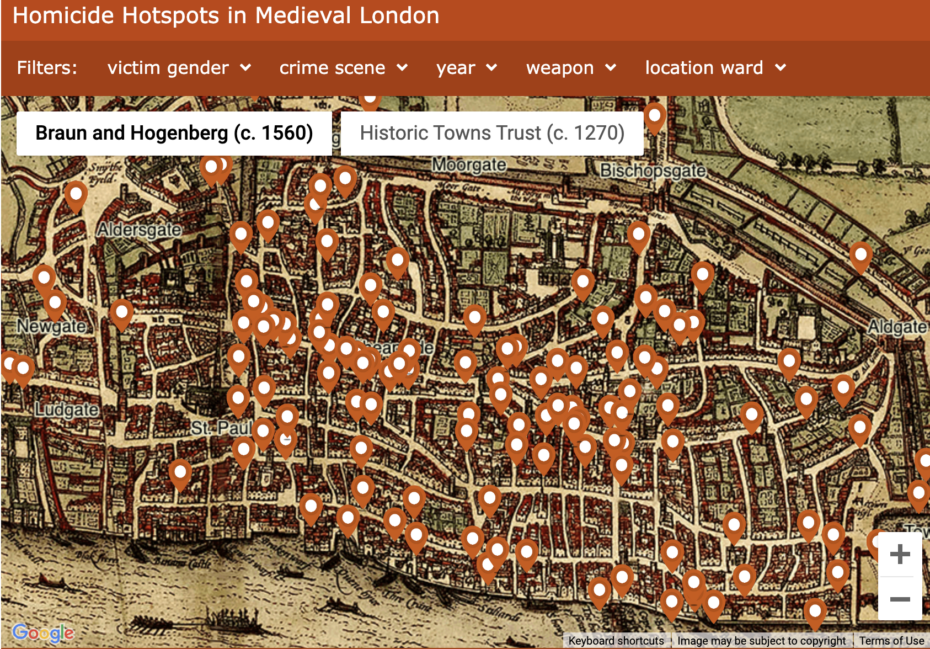 Each pin represents the approximate location of one of 142 homicides cases in late medieval London. 
Found on the University of Cambridge website.
6. People in a 1920s Berlin Nightclub Flirting via Pneumatic Tubes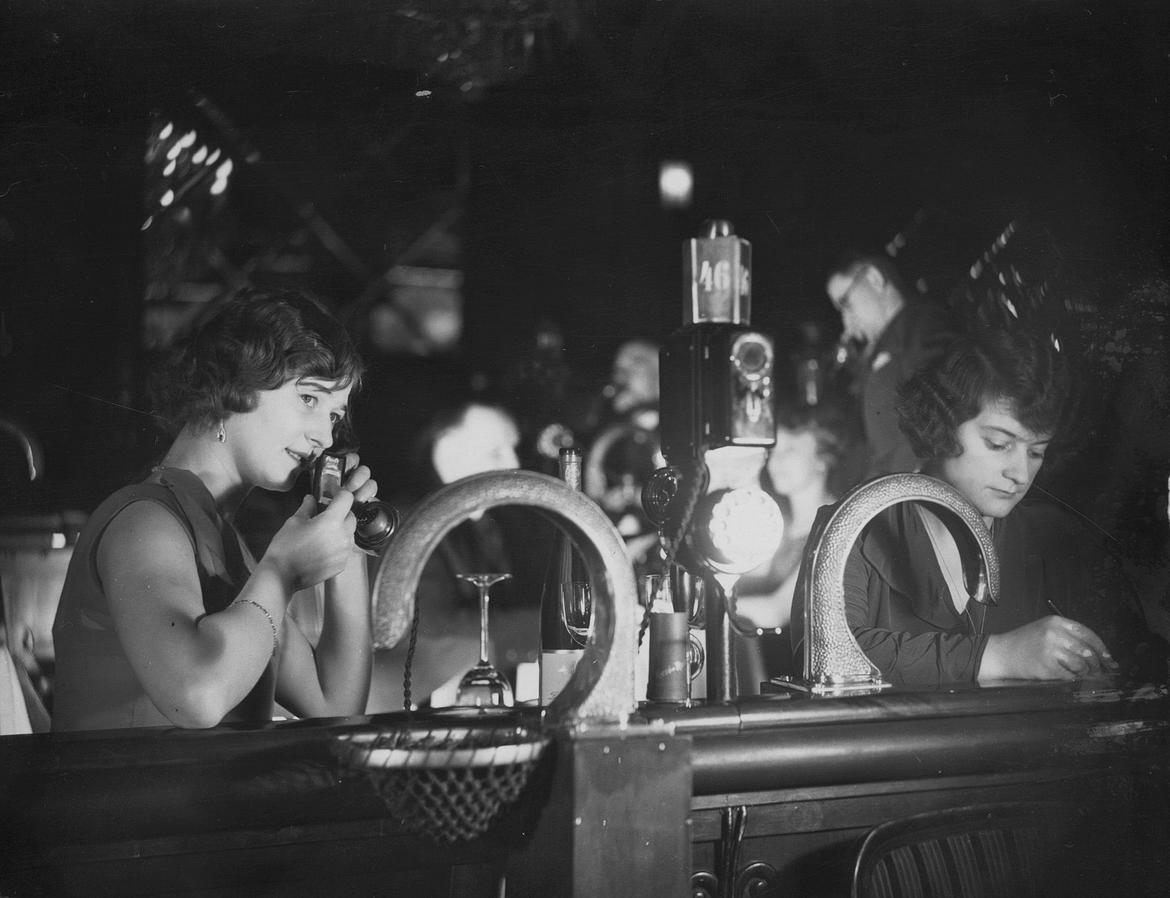 "It was the Tinder of the early 20th century."
Two nightclubs in particular—the Resi and the Femina—pioneered the trend. At the Resi (also called the Residenz-Casino), a large nightclub with a live band and a dance floor that held 1,000 people, an elaborate system of table phones and pneumatic tubes allowed for anonymous, late-night flirtation between complete strangers.
Full article found on Atlas Obscura.
7. Cell phone predictions in 1919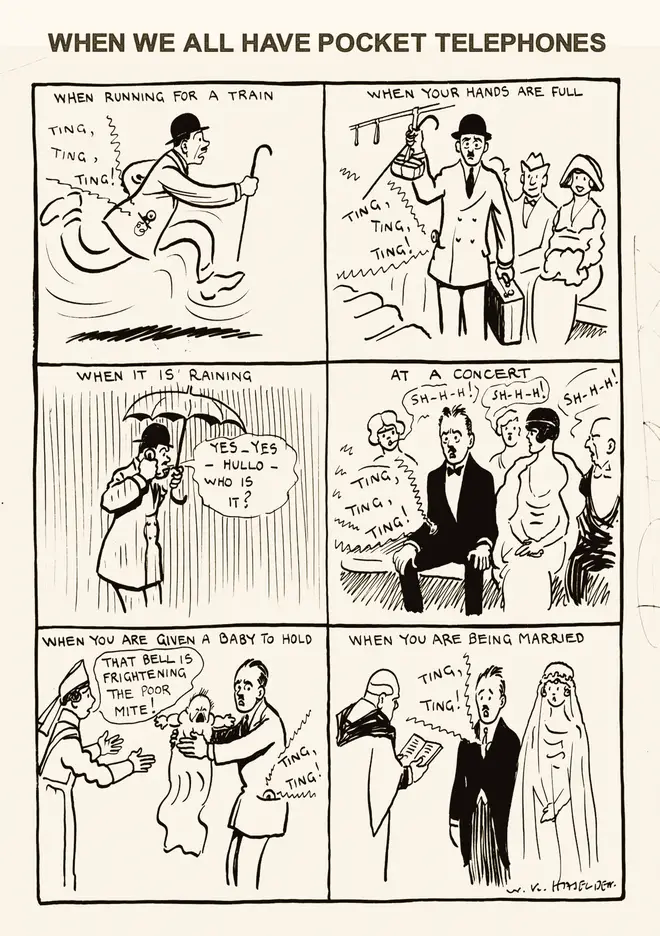 Found on Classic FM.
8. A 1950s Flying Hoverboard
9. Before Facebook, the military tried to make an all knowing 'cyberdiary' called LifeLog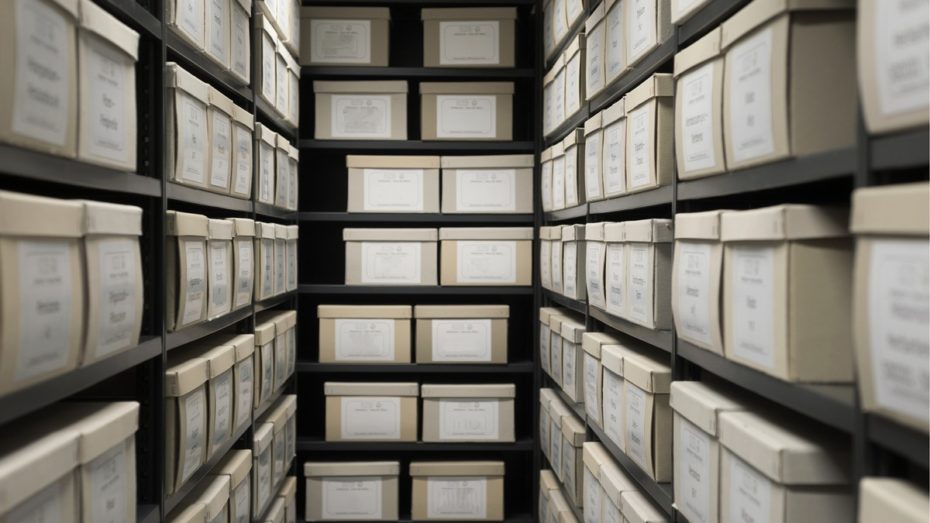 It ended badly. Read the full story on Motherboard.
10. Merchandise Cards from a Bond Film that was never made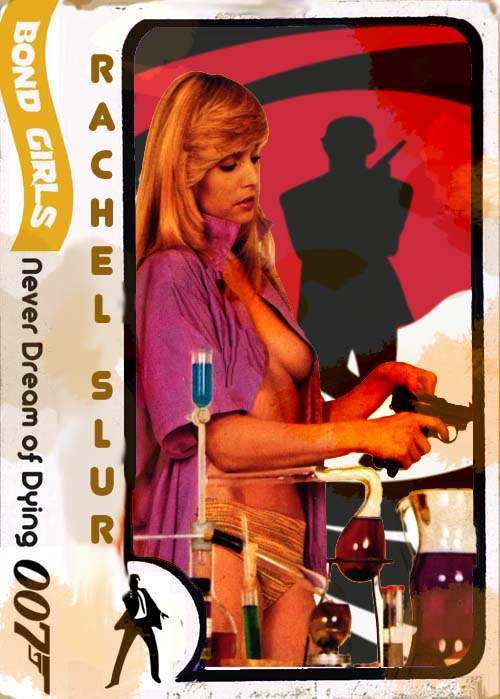 A never-made Bond film called Never Dream of Dying was to be released in 1978, but it was scrapped and Moonraker was released the following year in its place. It's a widely held belief that it never made it to theaters because of some hardcore sexual situations in the film.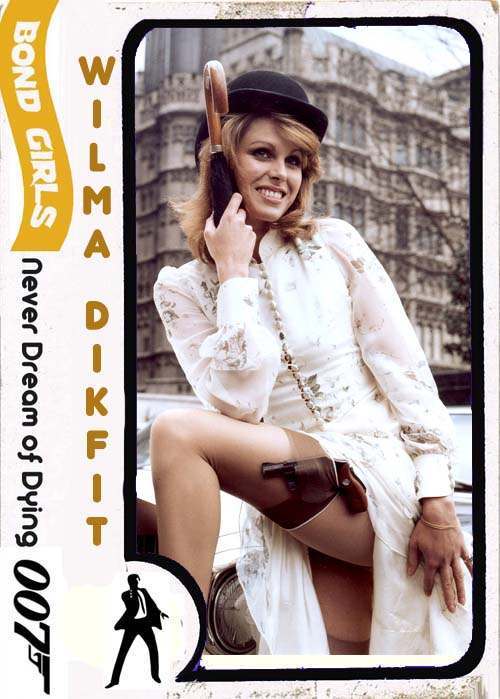 The director, Tinto Brass, sought to capitalize on the disco-sex culture of the late seventies, but perhaps went a bit too far… Merchandising never had a chance to hit the shelves… except these cards… the only remaining physical evidence of the Bond film that never was.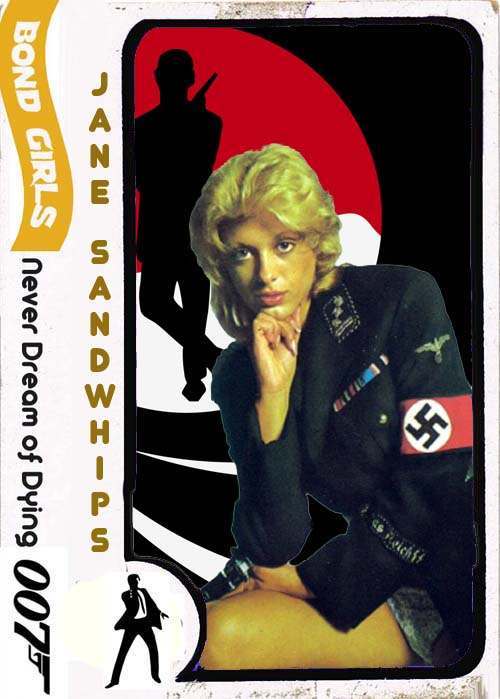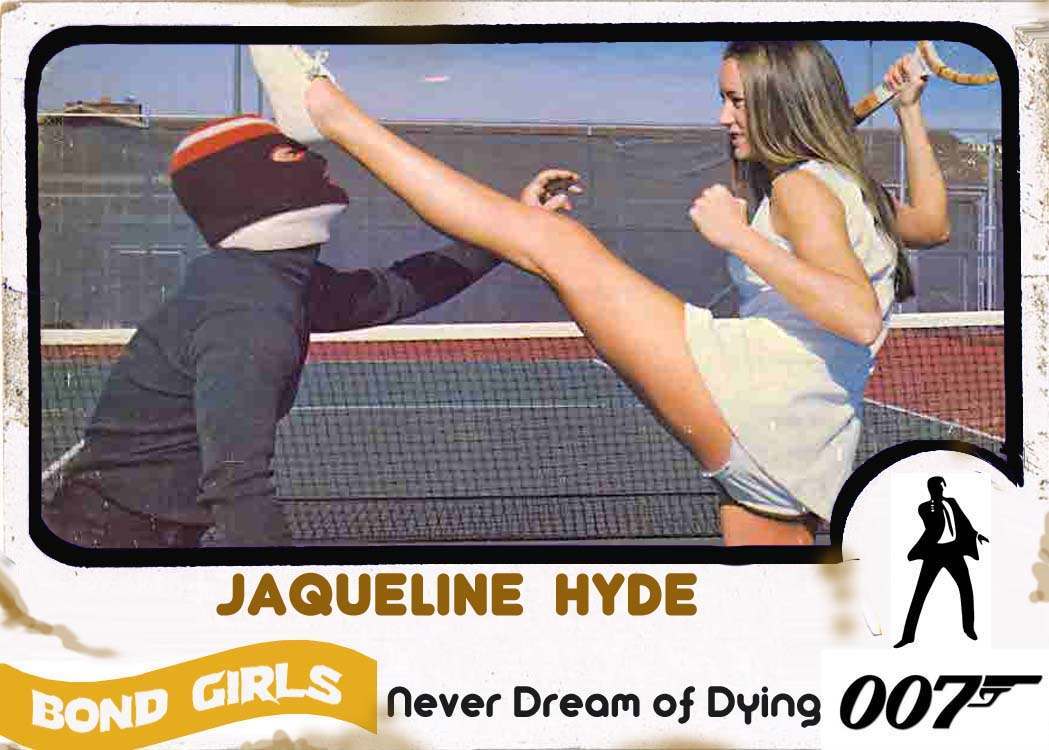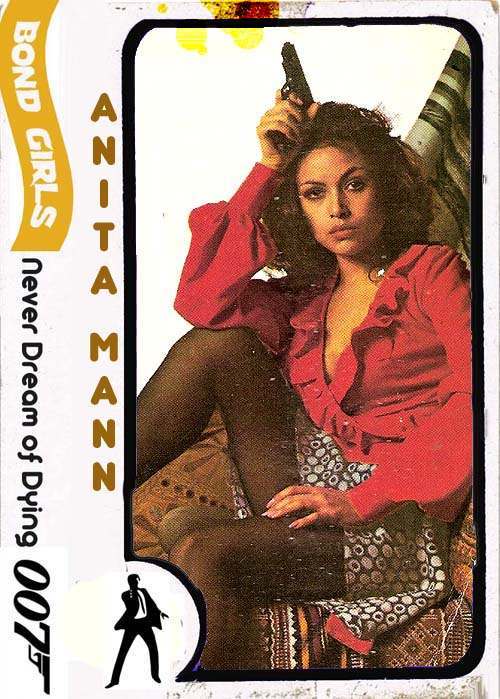 Found on Flashbak.
11. There would be no 'Star Wars' without this wild French Comic from the 60s

In 1969, a French comic book took readers to the stars. Eight years later, Star Wars took everyone else on the same ride… That book was "Valerian and Laureline".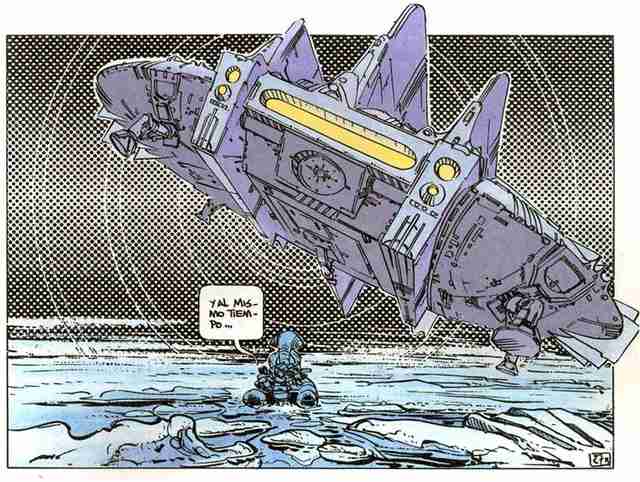 Nearly every volume has at least one thing that seemed to end up across the film series, including the Star Wars prequels. While George Lucas' influences for Star Wars have been hammered into legend — one part "Flash Gordon" serial, one part Akira Kurosawa's "Hidden Fortress" baked in Joseph Campbell's mythological study "The Hero with a Thousand Faces" –"Valerian and Laureline" has never been acknowledged.
"I could not believe it was possible this little comic story influenced Hollywood," 78-year-old Valerian artist Jean-Claude Mézières tells Thrillist via email. "Only after several movies did the influence became more obvious."

Valerian wasn't translated into English until 1981, and by the time Americans could get their hands on copies, there were already two Star Wars movies out in the world.

"To me, the best evolution in the themes of Valerian is that when Star Wars appeared, I decided to not compete against Lucas on the space opera themes…" Mézières says… Of course, Mézières and writer Pierre Christin found a way to take a few swipes at the plundering of their work.
Full article found on Thrillist.
12. Mr & Mrs Karsy's Giant Myriphon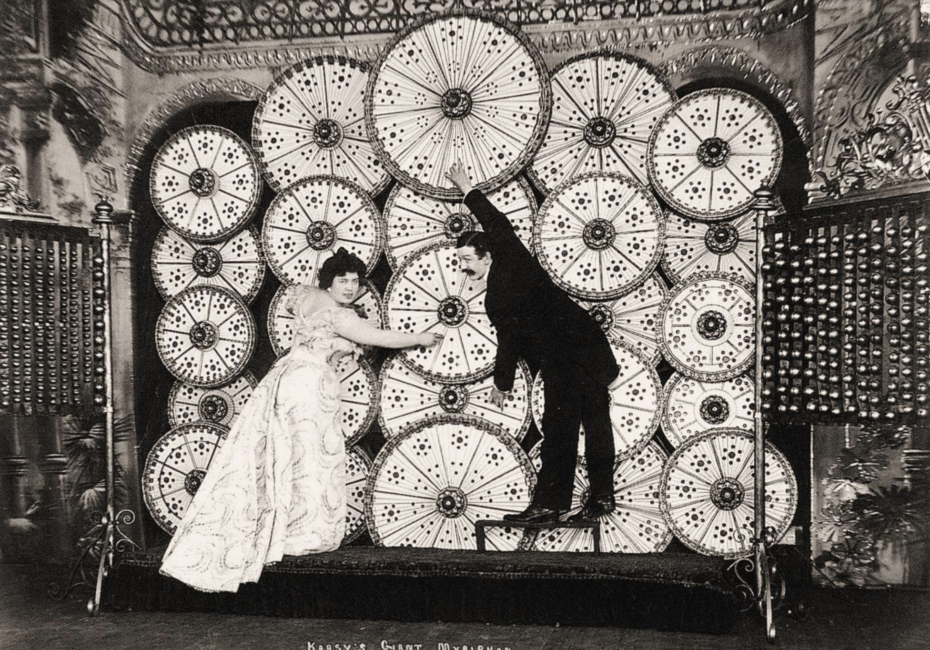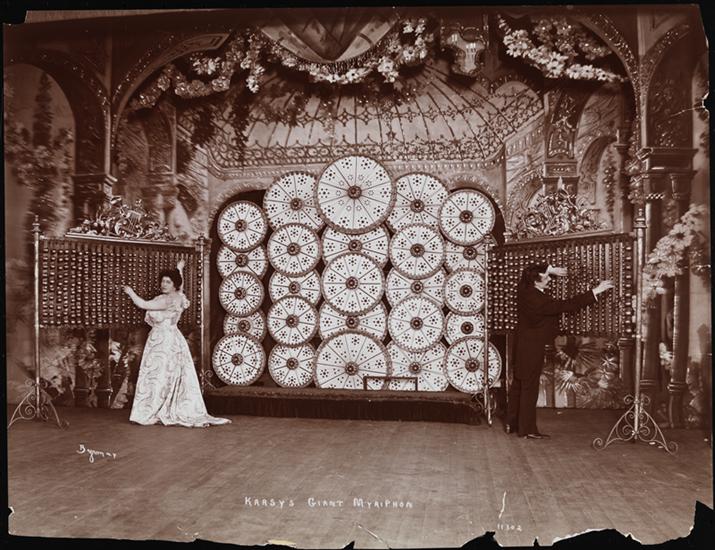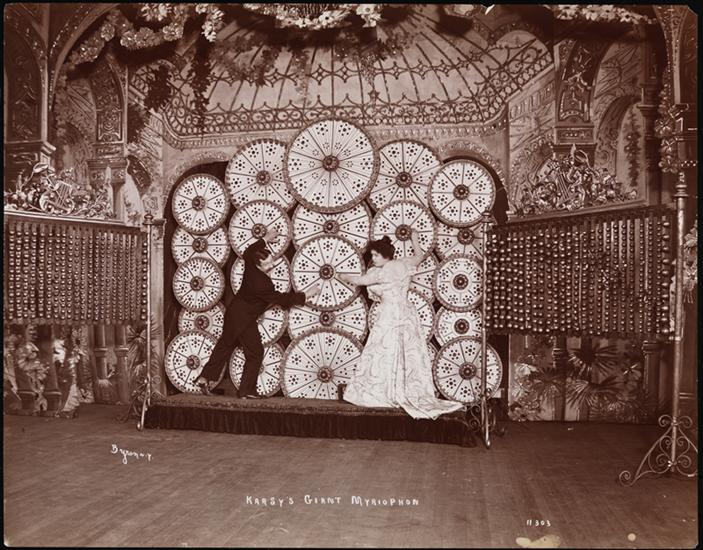 From the Byron collection but little more information is given on the photo other than "Musical act" penciled on the back. The unusual contraption depicted was probably the centrepiece of a musical act at Coney Island or at Union Square circa early 1900s.
Found on the Museum of the City of New York Online Collections.
13. Restoring a A 430-Year-Old Pink Castle in Scotland