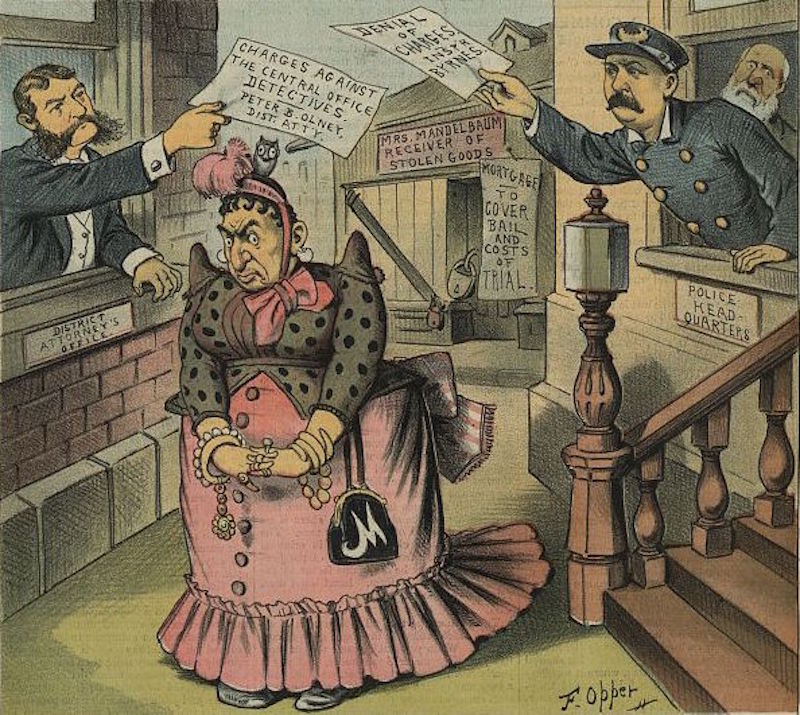 Fredericka "Marm" Mandelbaum, better known as the "Queen of Fences" was a homely Prussian immigrant running a dry goods store with her husband and four children. She was also one of the biggest crime bosses the city of New York had ever seen.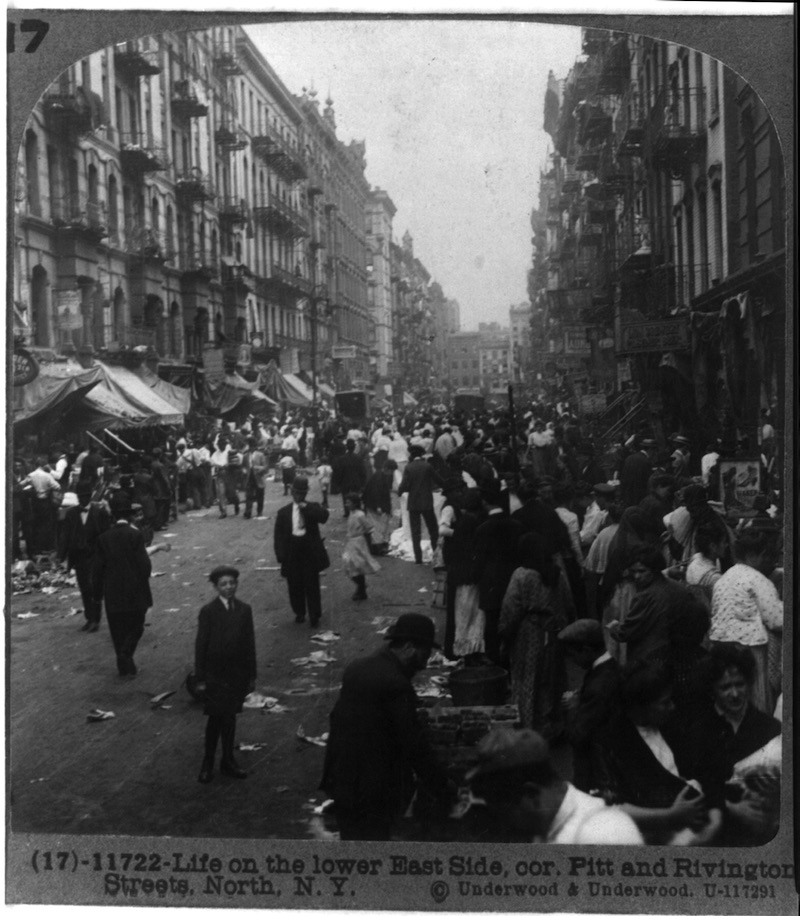 Marm came to New York in 1827, a poor immigrant peddling bits of silk and other wares on the street with her husband. It's unclear exactly when she began reselling stolen goods, but when the Panic of 1857 hit and things got desperate for a lot of families, Marm's family began to succeed. Hungry children and adults alike took up thievery to stay alive and there was an abundance of merchandise for Marm to market.
People would say what they liked about her, but they could not argue that she was not incredibly good at what she did. Mandelbaum was a household name and yet she escaped prosecution countless times.
She knew better than to ever get her hands dirty– she had people to do that for her. She was the brains and the brawn behind her operation. Newspapers described her husband as a "non-entity" and she would take her children with her to keep watch while she appraised goods.
As her wealth and connections in the city grew and her operation became larger, Marm purchased a building at Clinton and Rivington Streets claiming that it was for a dry goods business. She hired two lawyers Big Bill Howe and Little Abe Hummell that she kept on year round with a salary of $5,000 a year to come to her aid when the police got wind of any bad behaviour. Marm wasn't just prominent in New York's underground, some would say she was the center of it.
With friends on all sides of the aisle, she was well known at the Eighth Ward Thieves' Exchange, a New York black market. She often networked at her synagogue, local beer and oyster halls, and had politicians eating out of the palm of her hand. Many officials who recognised her influence would make it a point to stop by her dry goods store to say hello hoping that her favour could win them the Jewish vote.
She had judges and police alike in her pocket and often walked away clean handed even after being brought in. Newspapers described her as the woman who "first put crime in America on a syndicated basis." But like any good crime boss, she never forgot to give back to her community.
The "Old Mother" took a number of young pupils under her wing to train them in the art of crookery.  During this period many impoverished families encouraged their young children to wander the streets pickpocketing strangers as a way to sustain themselves. Marm took advantage of this and would readily buy from young thieves as well as more established crooks.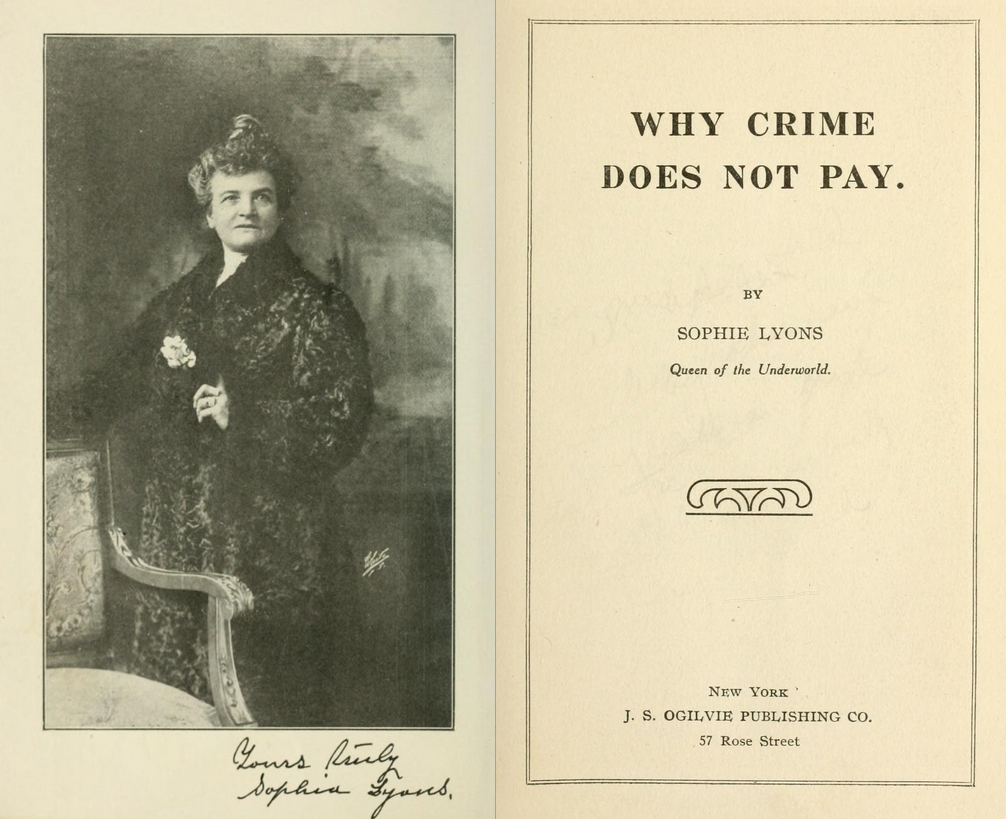 Sophie Lyons (famous for eventually spending decades trying to reform criminals) was Marm's best protégé. She was sent to Sing Sing maximum security prison three times before she turned 20. As Marm became more and more established, the number of people under her employment grew and diversified. She employed engravers to hide the evidence on stolen jewellery and taxi drivers that might be needed for a quick escape. She was so good at her job she became famous for buying stolen goods at one-fifth their value before reselling them and was known to assess the value of a thief's winnings with only a quick glance. She was so powerful that many of the goods looted in the Chicago Fire of 1871 passed through her on their way to new homes.
The public took notice of her and she was often the subject of anti-Semitic comments and hatred. Her notoriety was not always fueled by racism, but nevertheless, her fame became a constant source of anxiety and paranoia for the crime boss.
Marm was constantly at odds with rivals and terribly suspicious of being double crossed. To ensure loyalty, she was rumored to have gone so far as to open an academy for young criminals known as The Grand Street School.
In it she employed professional criminals to teach lessons on pick pocketing, safe cracking, burglary, confidence and blackmail to young minds. Students at the top of their classes could be hired by the head honcho herself and taken into the business. While Marm certainly used these children for her own personal gain, she may have given many of them a chance at success that they would have otherwise never known. Marm was a kind of mother to these children, having once said "I am Ma because I give them what a mother cannot sometimes give—money and horses and diamonds."   Unfortunately the school only lasted a few years before Marm shut it down. She may have been powerful, but when the school supposedly accepted the son of a prominent police chief, even she knew she had gone too far and she dismantled the whole operation.
Marm was eventually taken down when the New York City district attorney called in the Pinkerton Detective Agency to do what the city's own police could not. Marm began doing business with an undercover agent and soon many of her warehouses were raided and her pillaged goods uncovered. She was arrested with her son Julius and confidant Herman Stoude and forced to plead her innocence.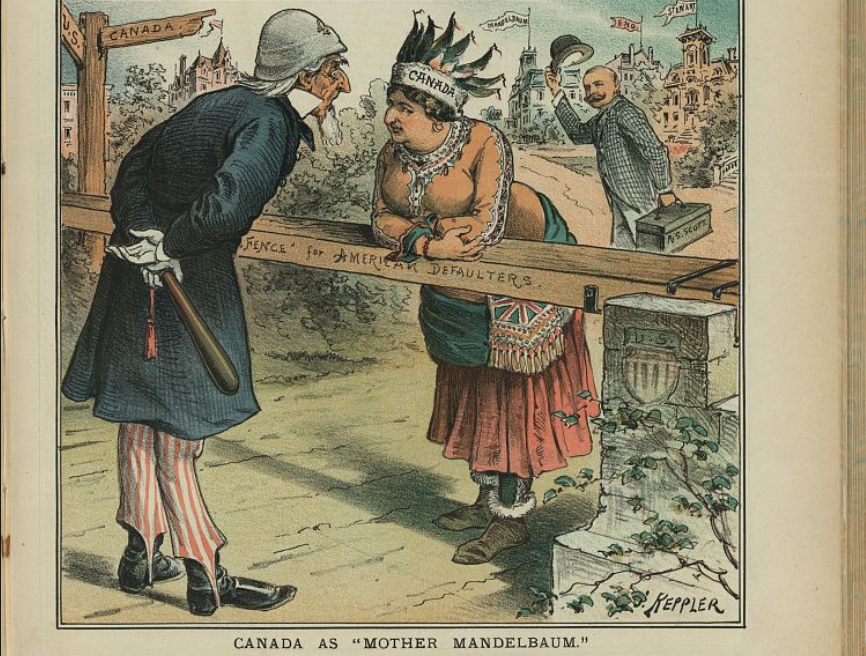 She soon jumped bailed and escaped to Canada where she would live out the remainder of her days giving to charity and working in her hat shop. She allegedly returned to the city once to watch the funeral procession of her daughter before disappearing back into the unknown. Rumors abounded about what had happened to her, and many people believed that she had returned to peddle goods as Madame Fuchs because she could not stay away from the city she loved so dearly.
When Marm eventually died in 1894, her casket was brought back to New York for burial, but it did not put the rumors to bed. Was her coffin filled with rocks and the real Marm Mandelbaum back up to her old tricks? Not even her death convinced people that her life of crime had come to an end, and with a woman as clever as Marm Mandelbaum, who could really be sure?
By Elizabeth Van Flandern