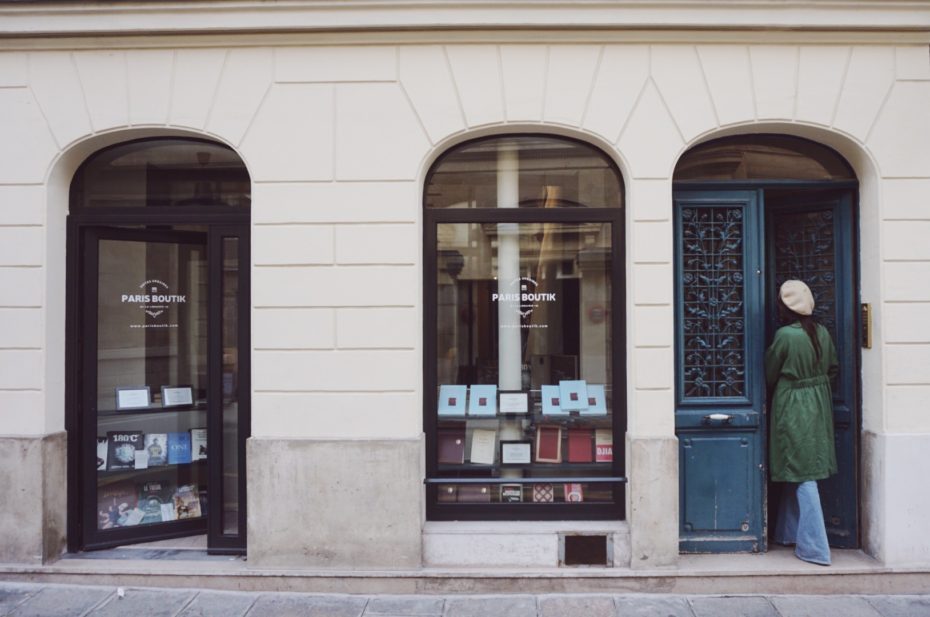 Bookworms, library lovers and Parisphiles gather round. In the heart of the city, behind the facade of an old bookshop in the Marais, a secret awaits…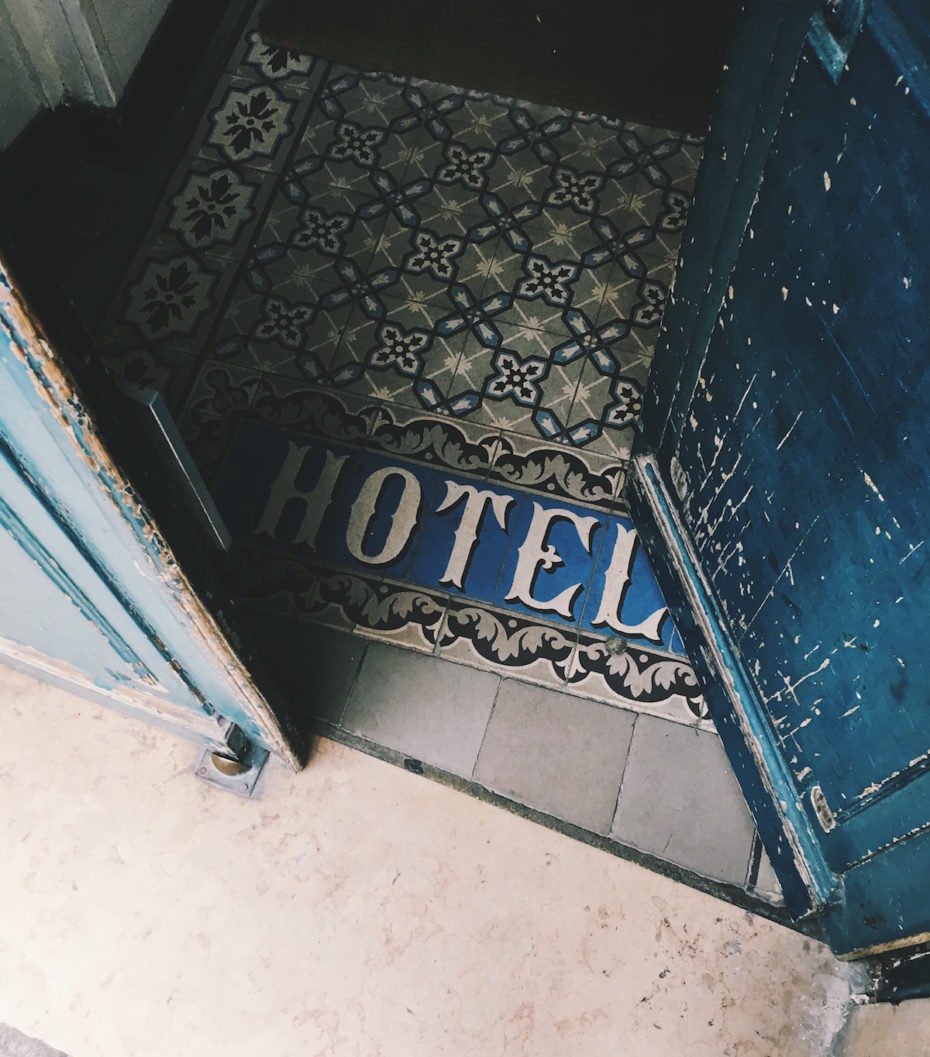 For the bookshop at number 12 Rue Caffarelli is no ordinary Parisian library, but in fact, a place for the weary traveller after dark.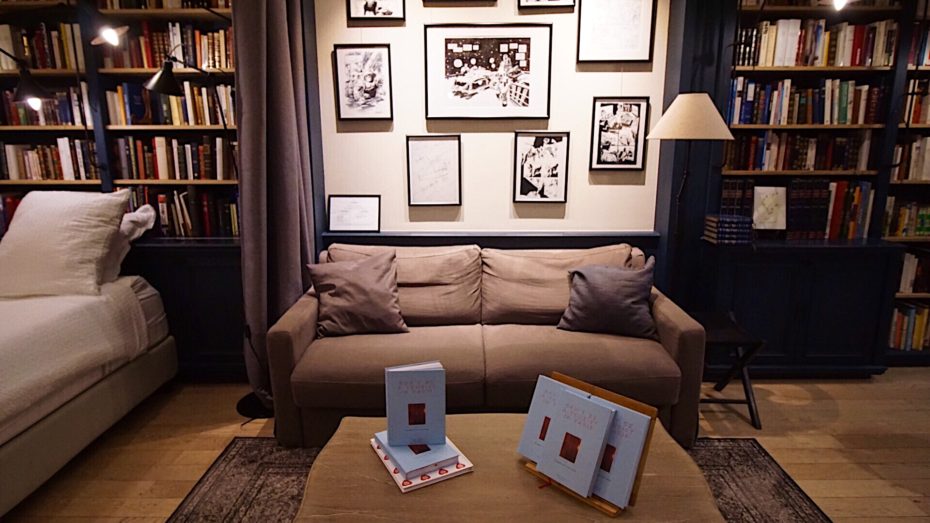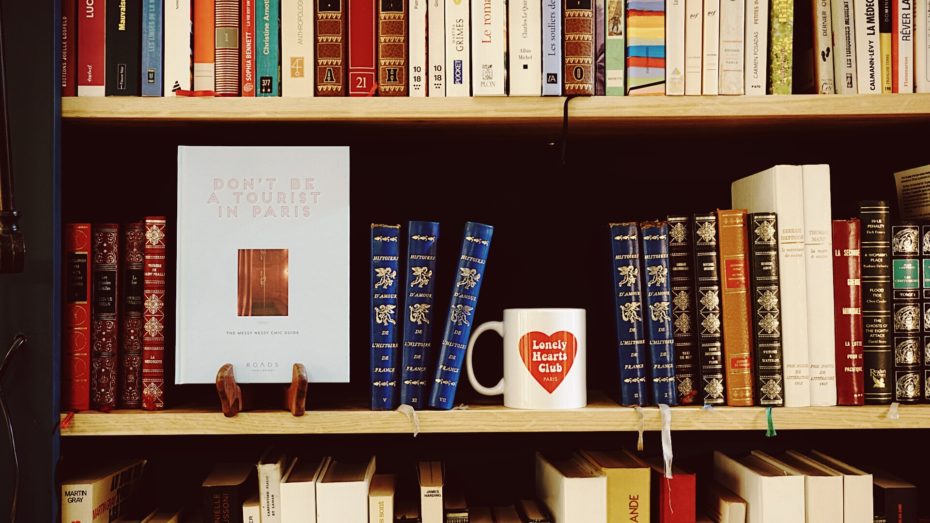 But like any good bookshop, they just so happened to have a few copies of Don't be a Tourist in Paris in stock!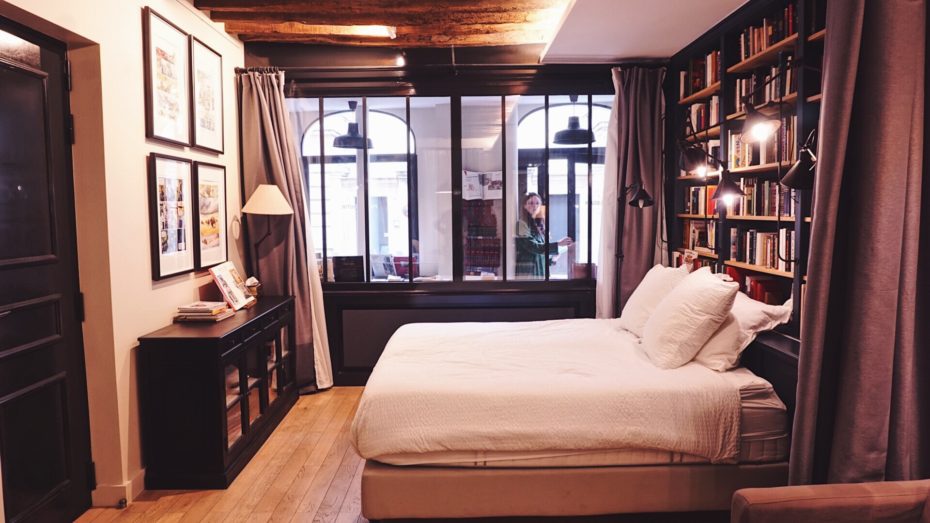 So I thought I'd go and play shopkeeper for a night…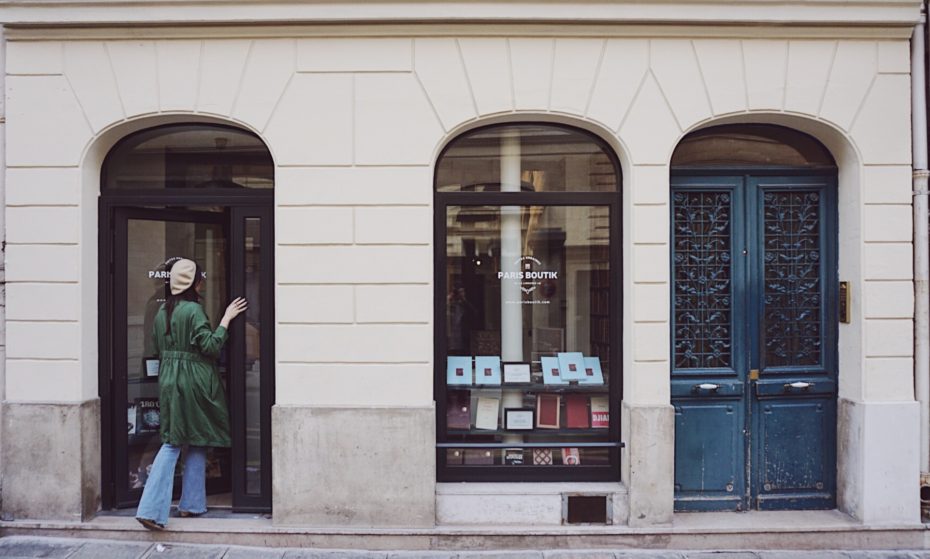 We lose bookshops everyday. It's a fact– many of them are closing and we can't save them all, but this particular bookshop was lucky enough to be rescued by the founders of Paris Boutik, a new hotelier concept that's converting some of the city's forgotten boutiques into a unique style of accommodation while keeping their spirit alive.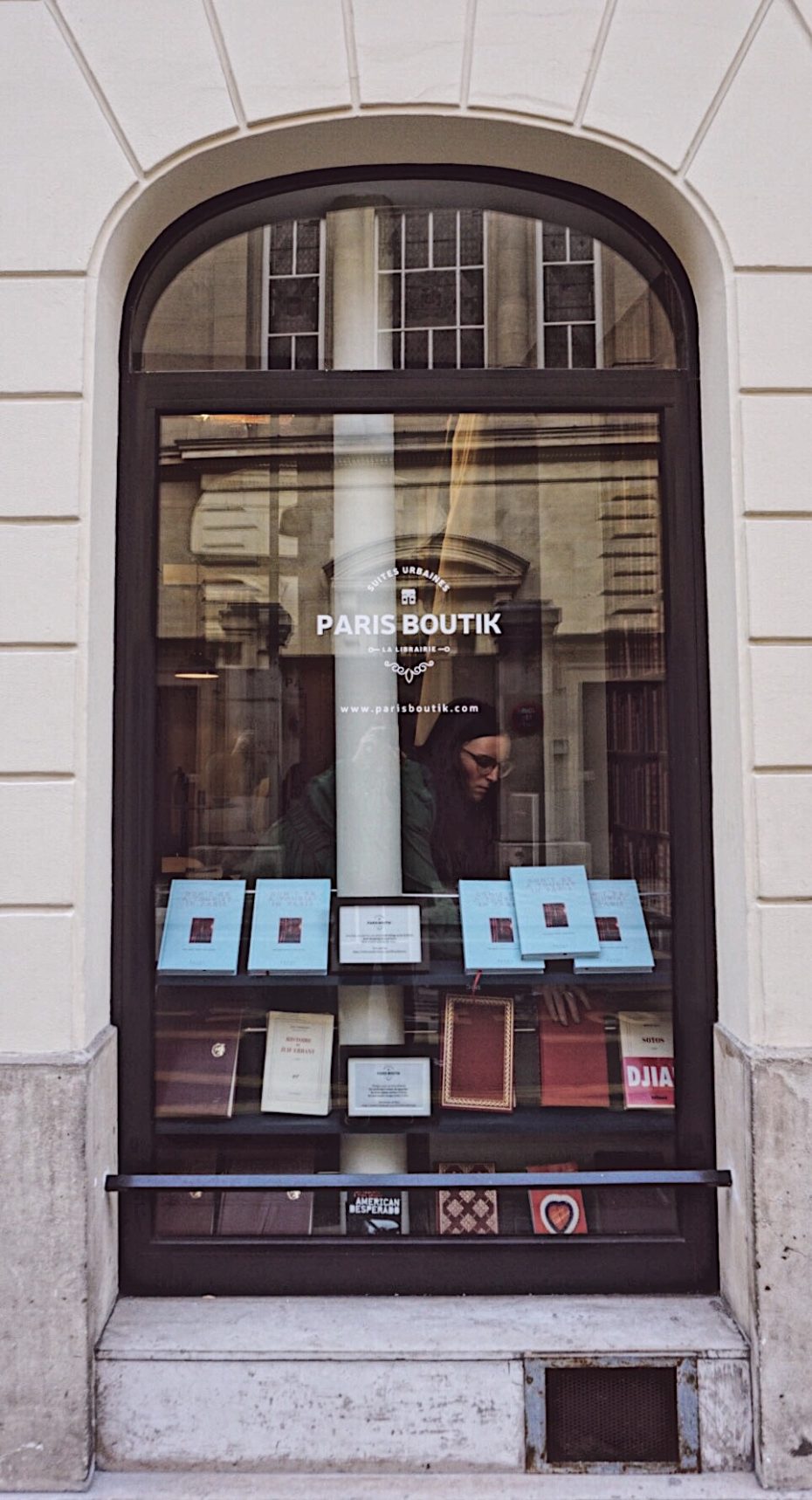 Stocked with over 4,500 books to choose from within your 45m² suite waiting behind the front of the shop, think of it like a literary speakeasy with all the luxuries of a five star hotel room.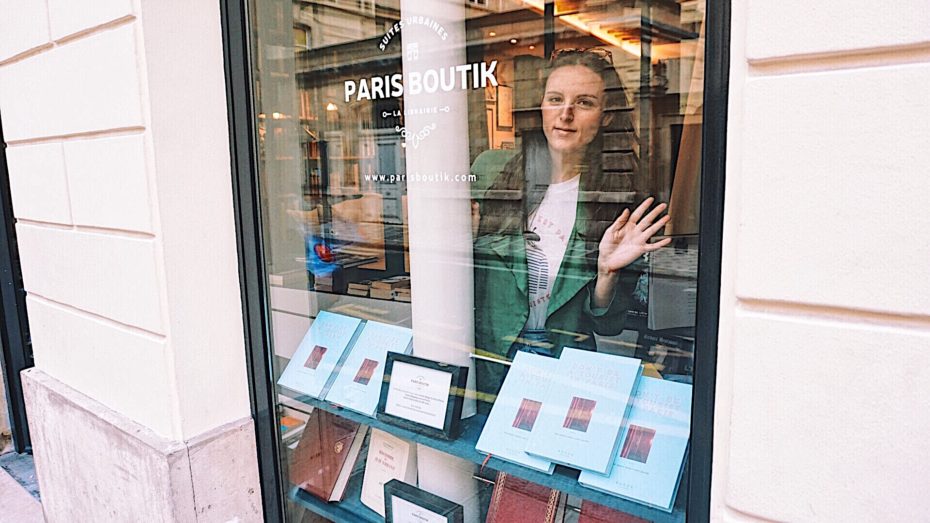 After making sure my book had prime real estate in the windows of the Paris Boutik Librairie, it was time for me to close up shop for the night and retire with a glass of wine behind the facade.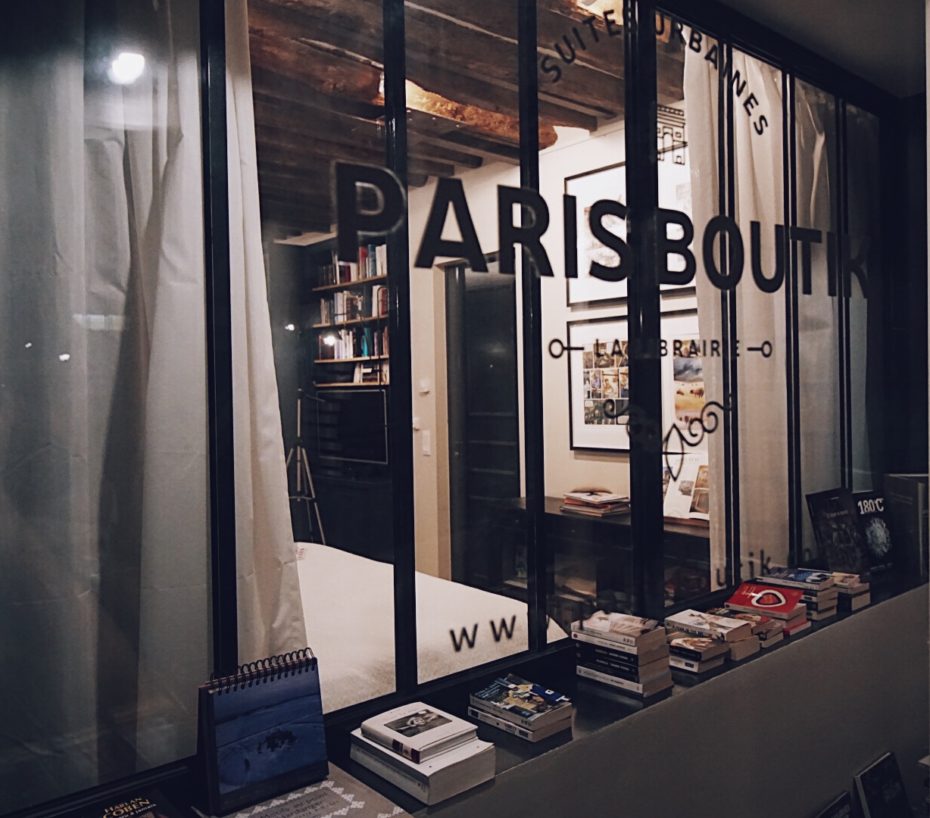 Only those who stay at the library overnight know whether the books really do come alive after dark…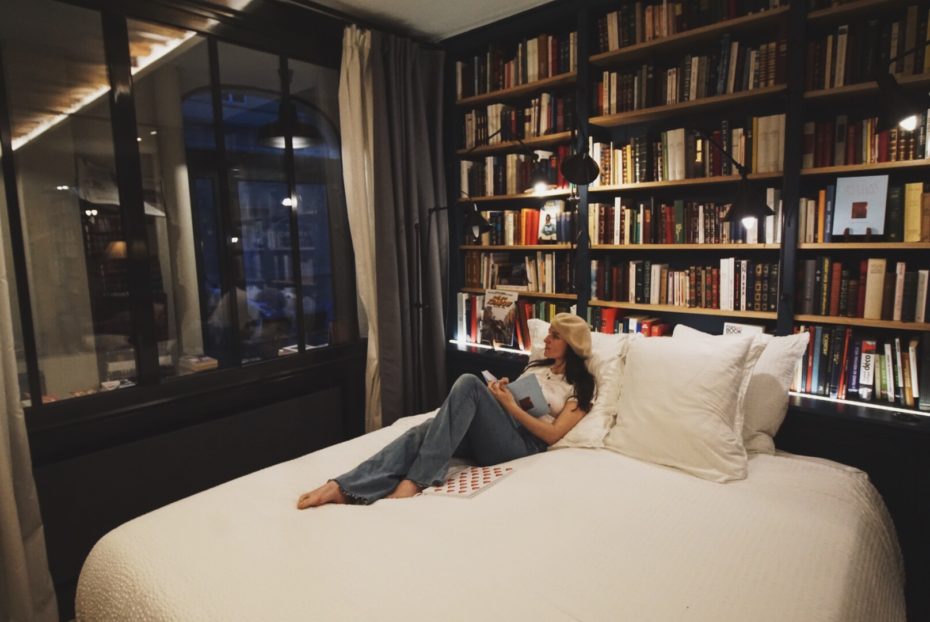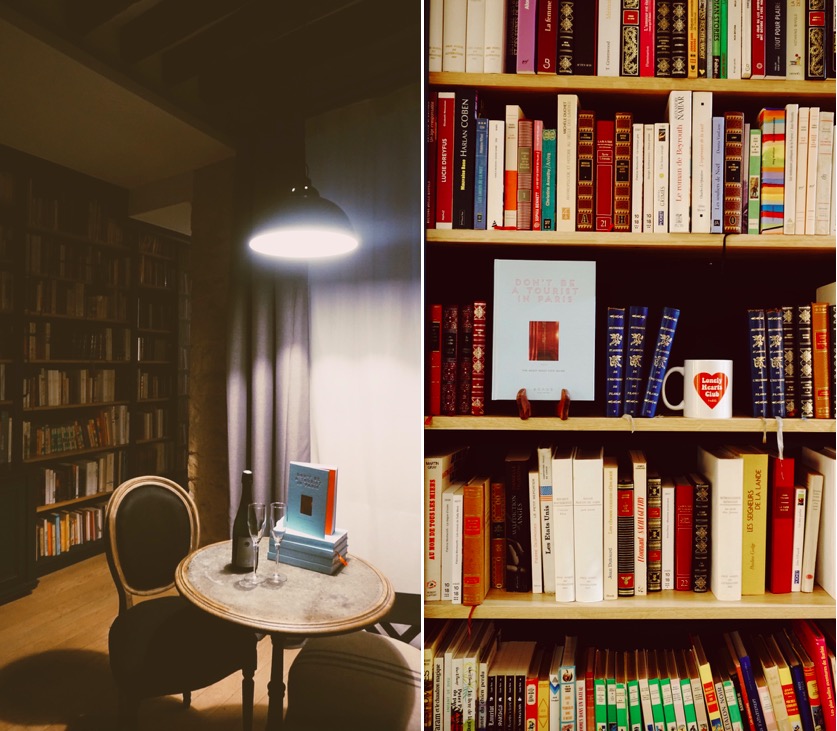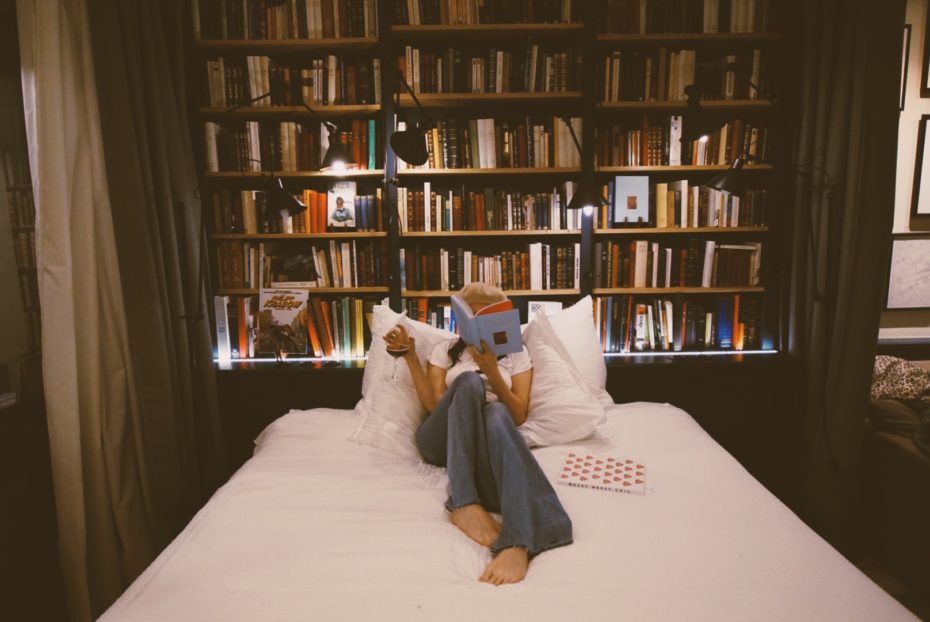 Paris Boutik also has a hotel suite in a grocery store and several upcoming boutique themes including a wine shop, a cheese shop and a fashion studio.
You can book your suite here and keep them in mind for your next trip on Instagram.
Speaking of shops, MessyNessy may or may not be launching our own official boutique any day now! Like my t-shirt? Watch this space 😉