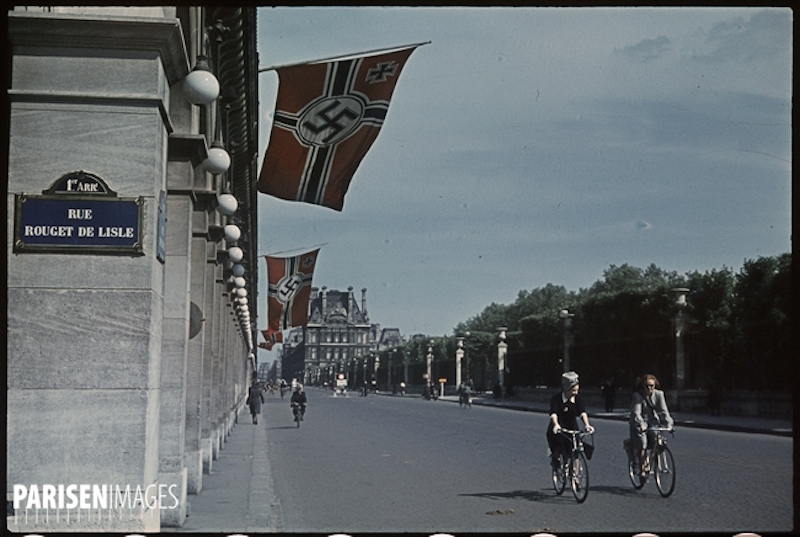 Even Hitler couldn't rob Paris of its style. In 1945, the end of the war was in sight, the French capital had already been liberated of the Nazi occupation and it was time for Paris to relaunch its fashion industry. There was just one problem– the industry couldn't afford enough fabric to actually create new fashion. Scarcity of material and war rationing was still prevalent throughout the country and there wasn't enough fabric for a full-on fashion show. And so the idea was born that the haute couture collections would be presented on dolls (which used a lot less fabric than life-sized models) in a miniature fashion show they would call Theatre de la Mode. In an unprecedented showcase of French style, top couturiers designed tiny fashion for 228 models measuring just 27 inches high. The unlikely little show would sensationally reclaim Paris's status as the capital of fashion… 
If the outcome of World War II had gone in Germany's favour, they would have seen to it that the French fashion industry did not survive at all. In fact, it was a direct threat. In 1940, they warned Lucien Lelong, head of the Chambre Syndicale de la Couture, that all the great French designers and skilled workers of the Parisian ateliers, would be transferred to Berlin and Vienna. The expertise of over 13,000 artisans who had developed their metier in France over generations, would be used to make German cities the new fashion capitals in a new Europe, while Paris would become a footnote in fashion history. 
Lelong's response was defiant:  
You can impose what you will by force, but Paris's haute couture is not transferable, either en bloc or bit by bit. It exists in Paris or it does not exist at all.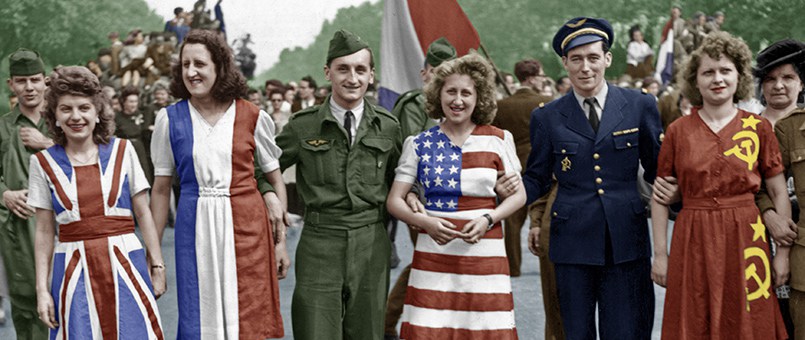 The allies prevailed of course, but like much of France's economy, the fashion industry had emerged battered and bruised. Each major fashion house could only afford to produce less than a third of its usual designs for each collection. Haute fashion was also not exactly affordable or even accessible to all. Most of Europe hadn't even purchased new clothes since 1939.
Occupation had made the French thirsty for colour and luxury. Couturiers, jewellers, milliners, hairdressers and theatre designers joined together to present Théâtre de la Mode using the age-old tradition of traveling miniature mannequins dressed in current couture.
The dolls would be displayed at the Museum of Decorative Arts next door to the Louvre on 27th March 1945 with the republican guard forming a ceremonial guard of honour.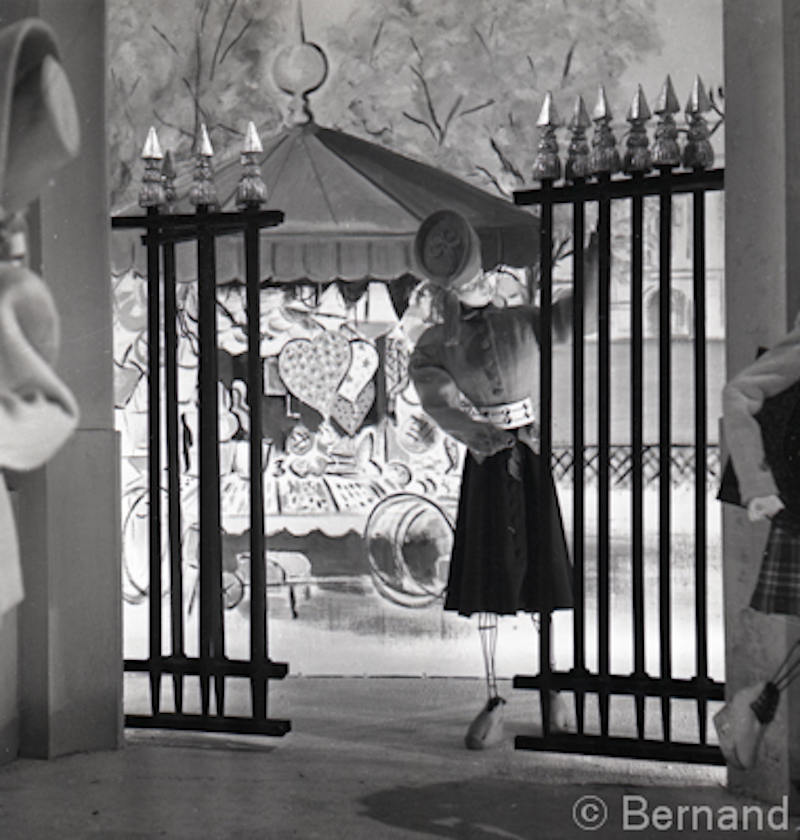 Over 100,000 people visited the show in the first weeks and all proceeds went to helping war victims. To some extent, these 27′ mannequins became giant ambassadors of fashion that revived social philosophy and the reminded citizens of the simple pleasure of pre-war window-shopping. After the exhibition in Paris ended, the dolls then travelled the world to other exhibitions in Europe and the United States. 
The following footage is from the exhibition in 1945, filmed by British Pathé:
Adding a modern twist, the dolls were each made of black wire by artist Eliane Bonabel with moulded heads by sculptor Joan Rebulls. Artists like Boris Kochno Jean Cocteau, Grau-Sala and Georges Geffroy created the backdrops for the models for free.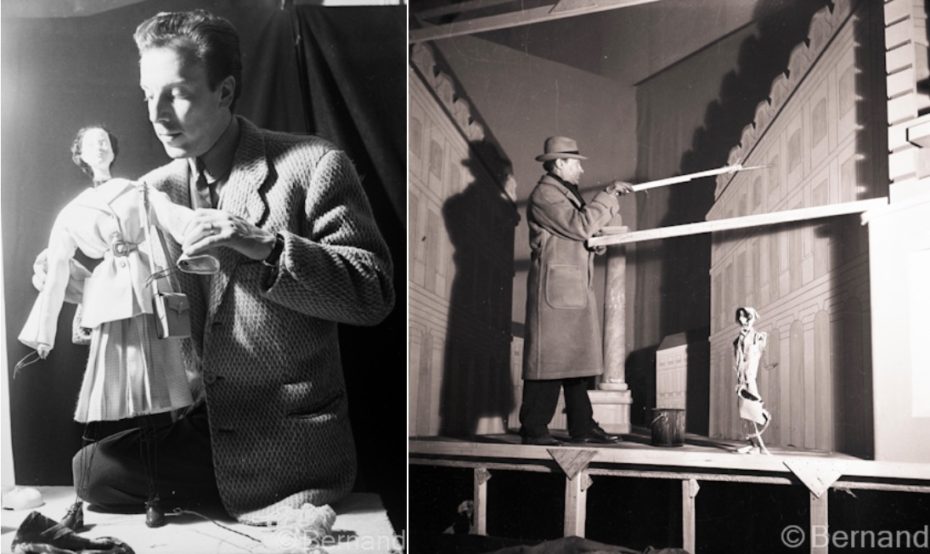 The dolls had their own stage, coining the title "Theatre de la Mode". Their faces lacked make-up so the focus would be on the clothes. 
Balenciaga, Lucien Lelong, Schiaparelli, Nina Ricci, Pierre Balmain, and even Christian Dior (who had not launched his own line Dior yet) created a dreamlike set that dazzled visitors. Embroidered evening gowns, meticulously tailored suits and even beachwear were on display.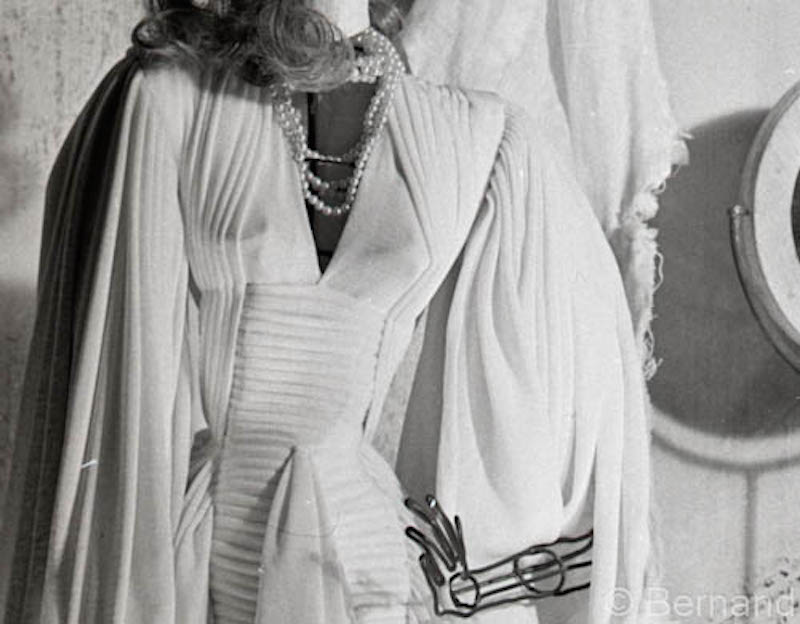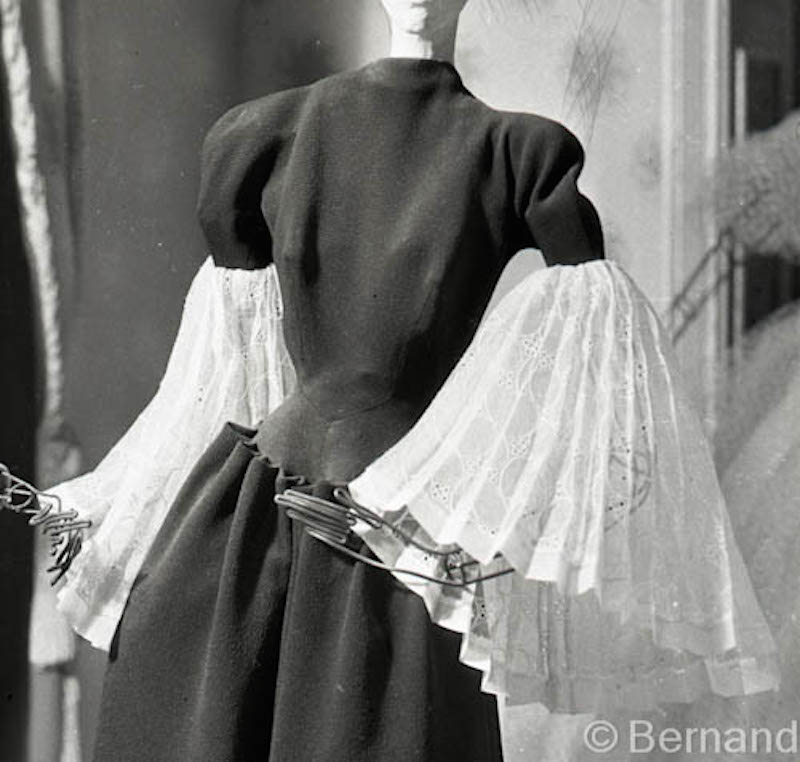 The fashion was forward-looking with rounder shoulders, nipped waists, accentuated hips and full skirts. Christian Dior would later revive and edit these concepts into his own collections that would define the look of Dior. The New York Times even called it the "back-in-business show."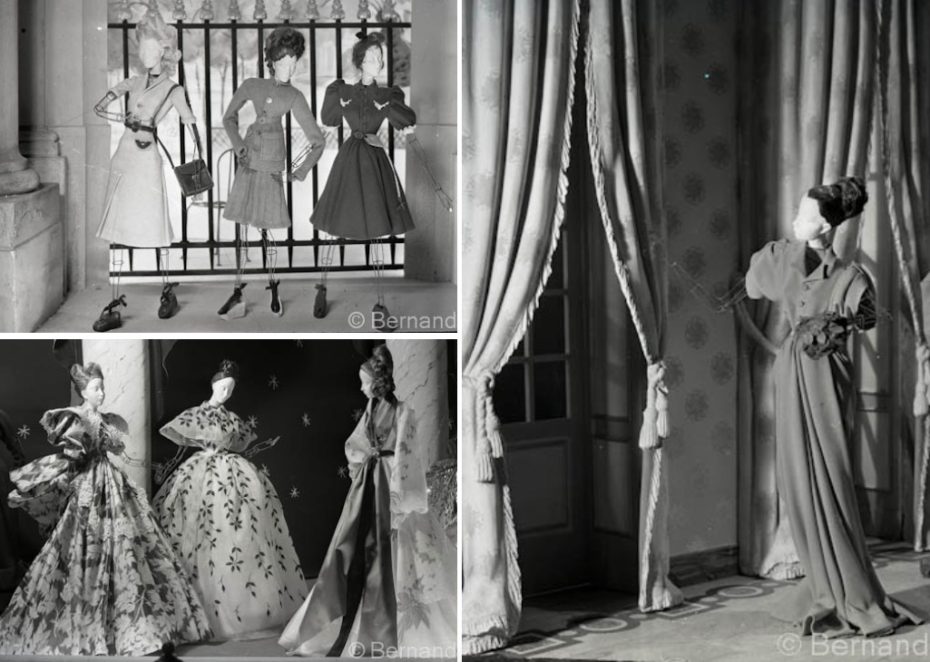 Everything was modelled in miniature: shoes, gloves, handbags, jewellery, hats and all the accessories. Dolls were even given silk underwear, Cartier and Van Cleef & Arpels accessories.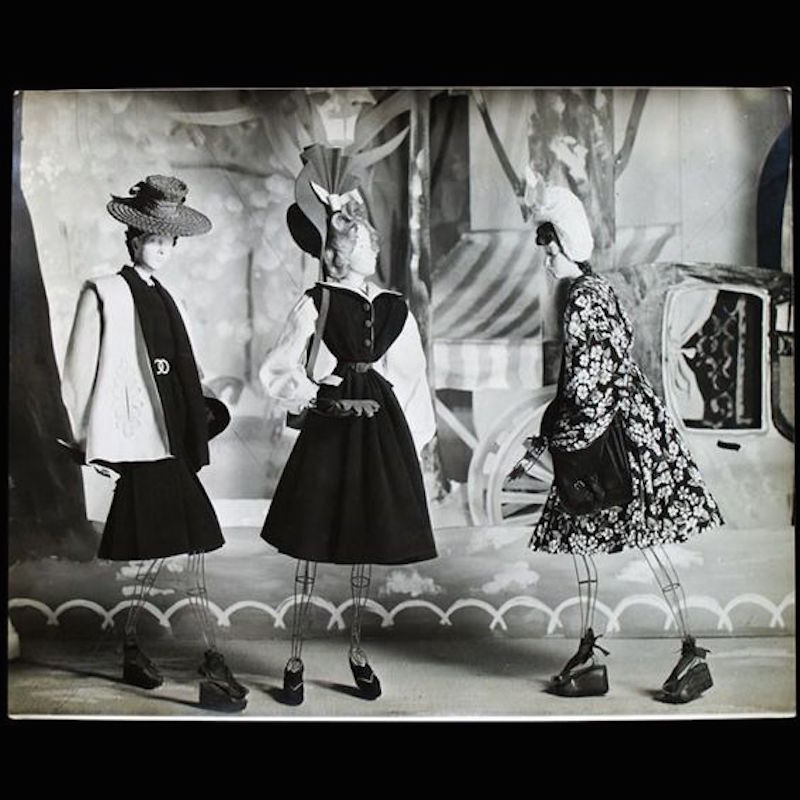 The show was a great success and traveled from Paris all over the world to finally end up in the relatively small Maryhill Museum of Art in Goldendale, Washington. The exhibit has since then traveled a few times again during the 1980's.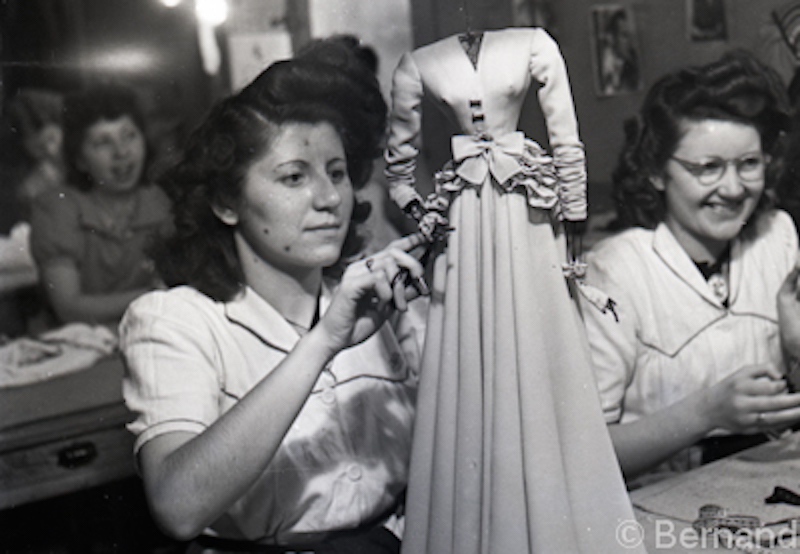 Théâtre de la Mode is a story of unstoppable creativity, hope and survival. No war; with its rations and envious enemies; has ever succeeded in taking fashion and craftsmanship away from Paris. Vive la mode! 
Discover the photos of the 1945 Paris exhibition from Bela Bernand.
By Angelika Pokovba.