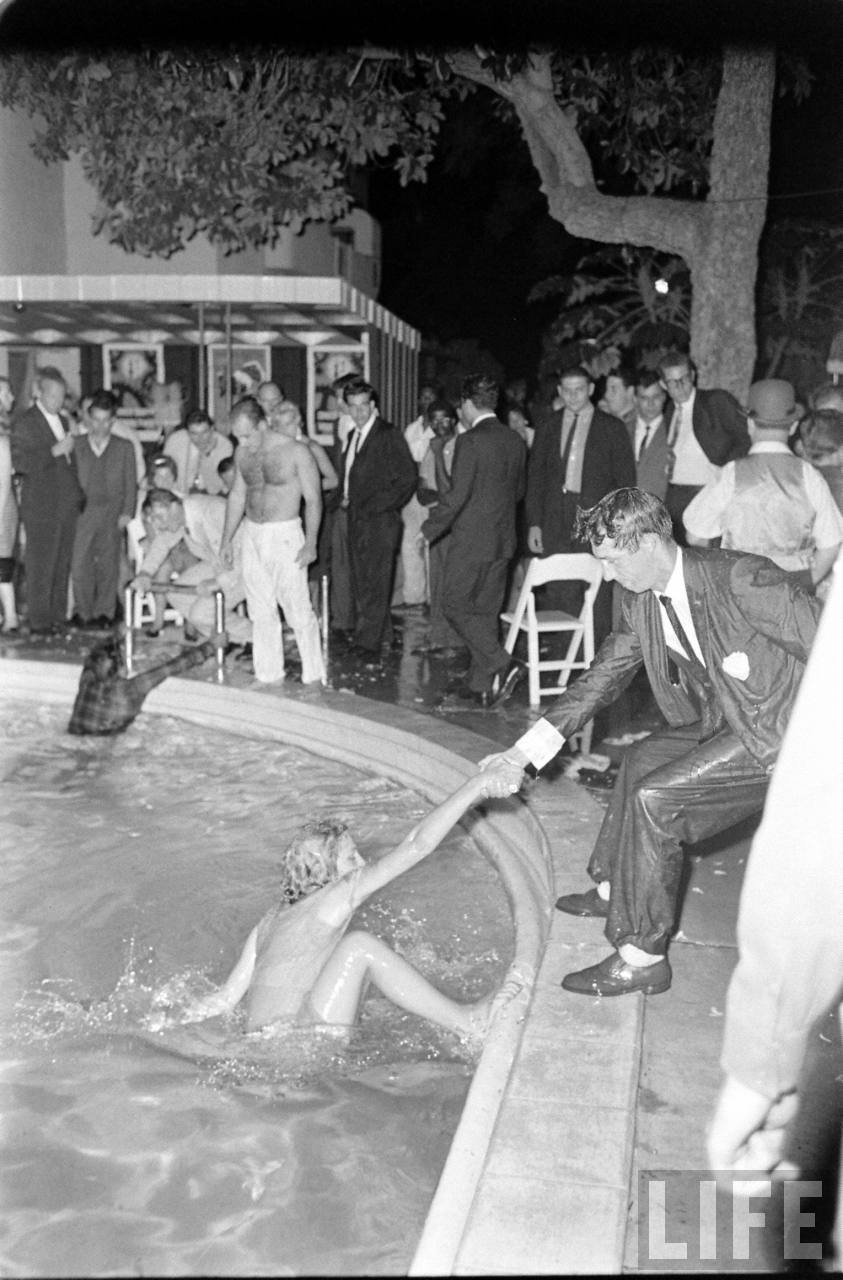 Before James Dean moved into the Chateau Marmont and made it a Hollywood landmark and go-to spot for stars to get up to no good, there was the far more notorious, but now long-forgotten Garden of Allah. The hotel's ambrosial name certainly had no reflection on its reputation as the never-ending house party on Sunset Boulevard. F Scott Fitzgerald was among the many famous tenants of the Garden, where he embarked on a love affair while Zelda was tucked away in a sanitarium. Resident Marlene Dietrich liked to swim nude in what was then Hollywood's largest pool, and even the would-be President Ronald Reagan stayed at the hotel, where he bedded so many women that he once told a friend 'I woke up one morning and I couldn't remember the name of the gal that I was in bed with.'
Nothing interrupted the continual tumult that was life at the Garden of Allah. Now and then the men in white came with a van and took somebody away, or bankruptcy or divorce or even jail claimed a participant in its strictly unstately sarabands. Nobody paid any mind.

— Columnist Lucius Beebe, a frequent Garden resident.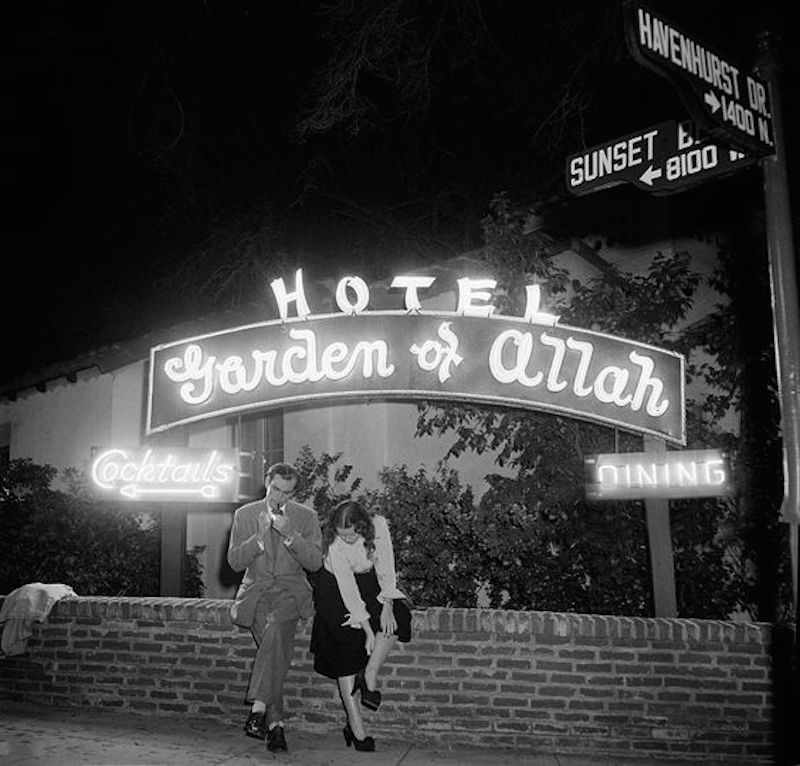 As you might have guessed, the Garden of Allah had no ties with the religion of Islam, but rather to one of Hollywood's first movie stars, Russian silent film actress, Alla Nazimova. She acquired the 2.5 acre property in West Hollywood in 1919 as her private residence, but as the popularity of silent films began to wane with the introduction of talking pictures, she was advised to convert the property into a residential hotel and spared no expense in adding 25 Spanish style villas around the original house and a swimming pool in the shape of the Black Sea. She jokingly called her new venture "The Garden of Alla", (the 'h' would come later) in reference to the best-selling 1905 novel, which inspired three Hollywood movies of the same name, one of which even starred hotel resident, Marlene Dietrich.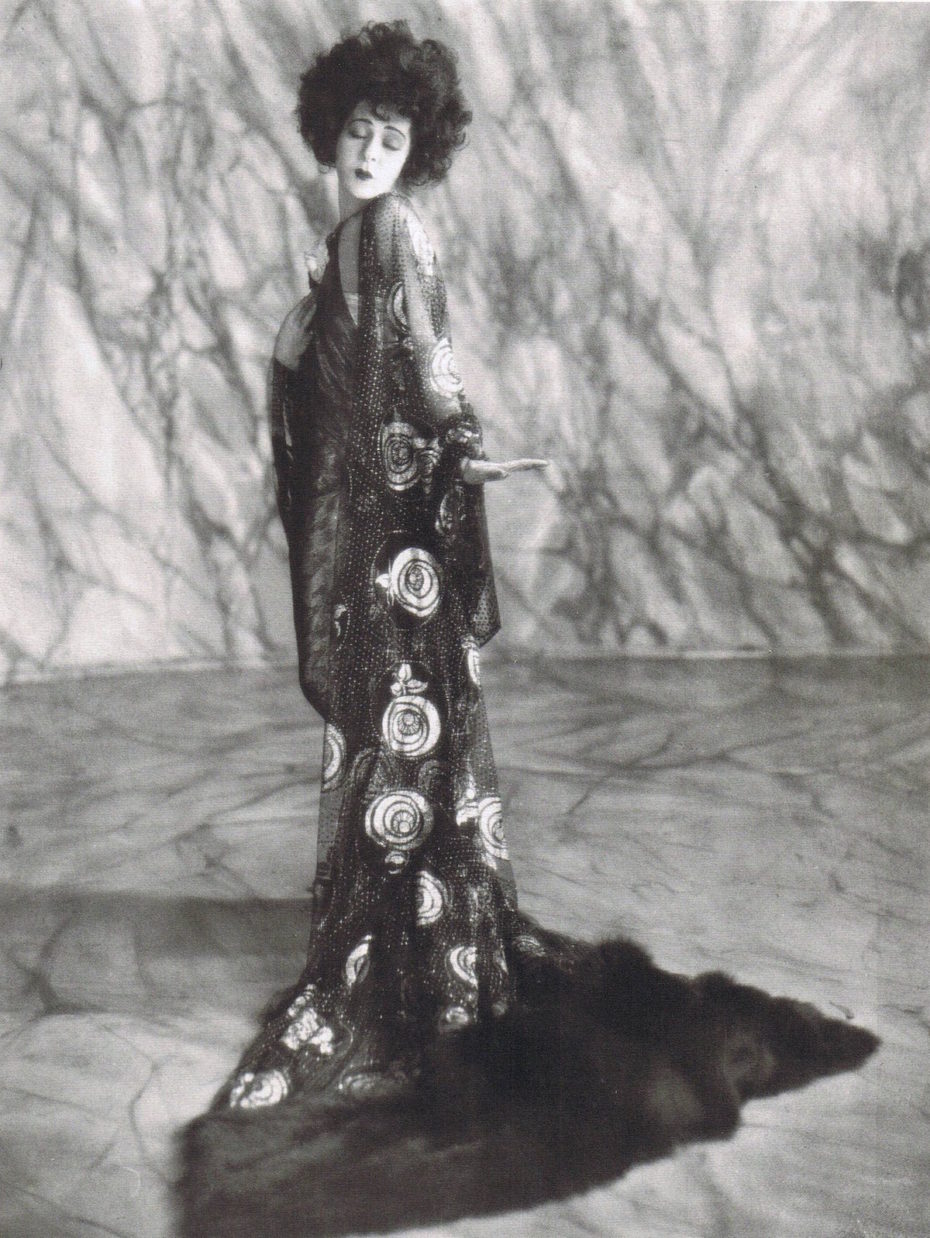 But Nazimova didn't cut it as a hotel manager and within a year of running the place, found herself in financial crisis and her career in tatters. She sold off her interest in the property to new owners, who normalized the spelling in the hotel's name to "Garden of Allah", and after a brief hiatus from Hollywood and a failed stint on Broadway, she became a tenant in her own hotel, renting Villa 24, where she lived until her death in 1945.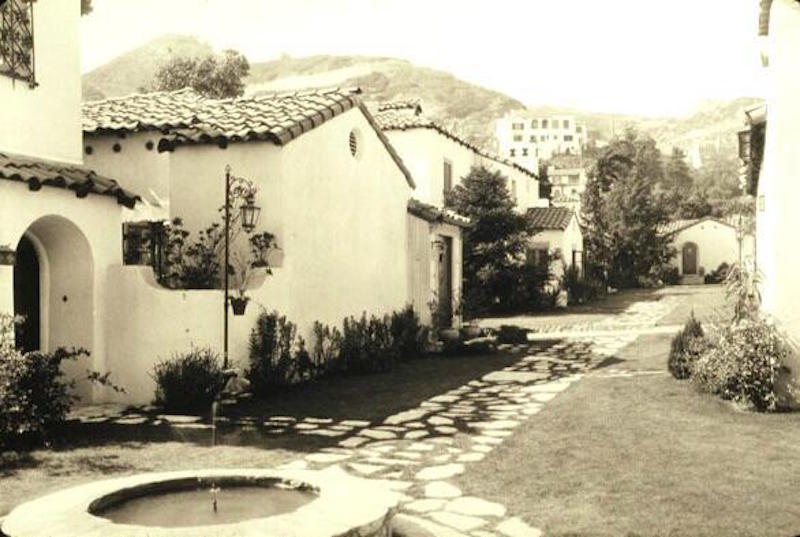 While the hotel originally sold itself as a quaint village-like setting for the famous away from tourists and autograph-seekers, Alla Nazimova's own lifestyle set the libertine tone of the establishment. The bohemian actress was open about her sexual relationships with women long before it was socially acceptable, and has been credited with originating the phrase "sewing circle"– a discreet code for female orgies. Her parties were legendary, even during the Prohibition years when liquor flowed freely within the garden's gates. The property had several entrances, making it easy for Hollywood stars to sneak in their lovers. Sex parties, drunken rages and hedonist indulgence was a common occurrence at The Garden of Allah thanks to its roster of unconventional patrons.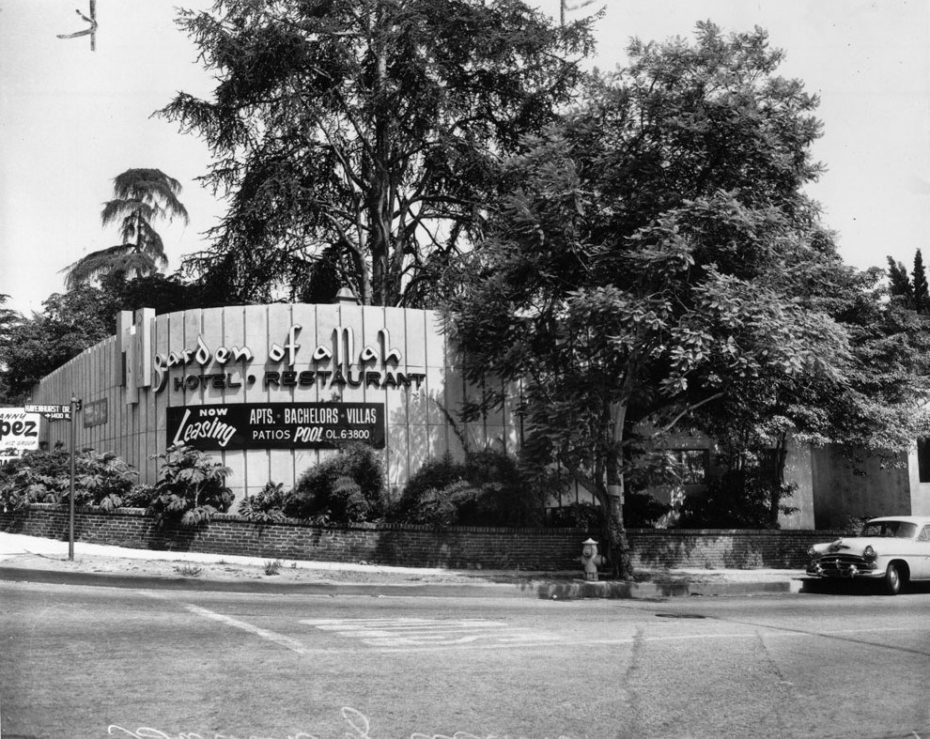 This was before the days of the Beverly Hills mansions and luxurious neighbourhoods that Hollywood stars would later call home. Many actors tended only to come into town during production of the films they were working on, and The Garden of Allah provided that short or long-term escape from reality for those whose job it was to provide that escape for everyone else.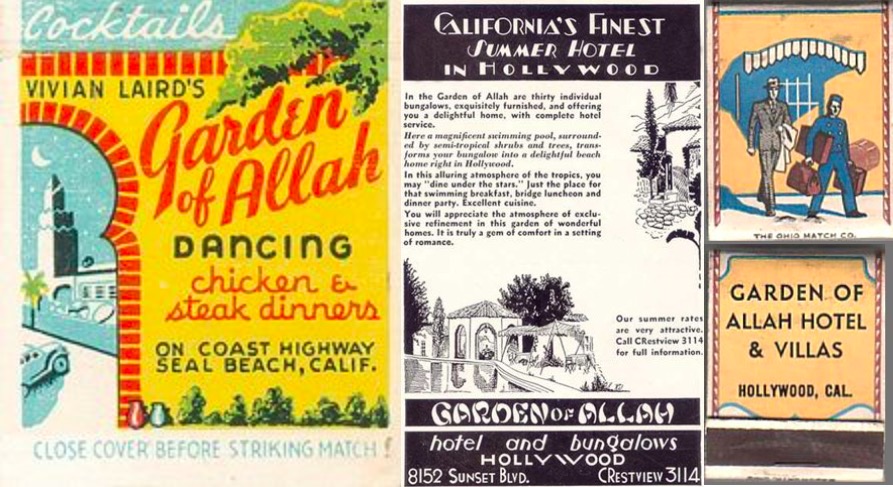 Some stayed in between films, some stayed in between marriages– like Humphrey Bogart, who was once attacked with a kitchen knife in his Garden villa by his estranged wife, who had found him living there with Lauren Bacall. Fellow residents gathered around the house to watch the scene as Bacall escaped out the back door.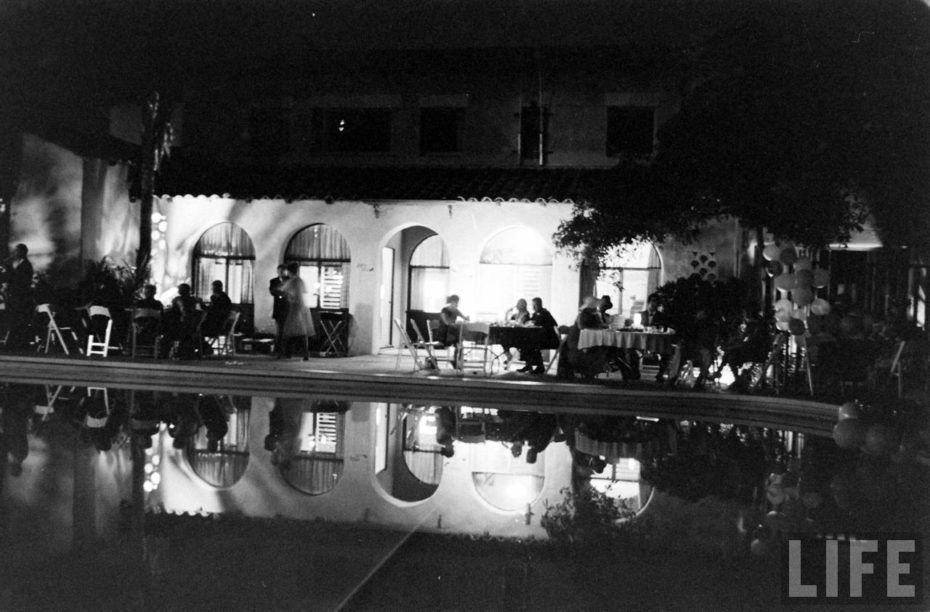 There was never a dull moment at the Garden. "It Girl" Clara Bow was notorious for pushing hotel butlers off the diving boards and management looked the other way while the original Tarzan actor was said to have satisfied his numerous "Janes" in the hotel pool. One famous Broadway actress answered her bungalow door naked while her pet monkey collected telegrams from startled delivery boys. An inebriated American comedian and writer, Robert Benchley, would often have himself moved in a wheelbarrow between the villas' endless parties.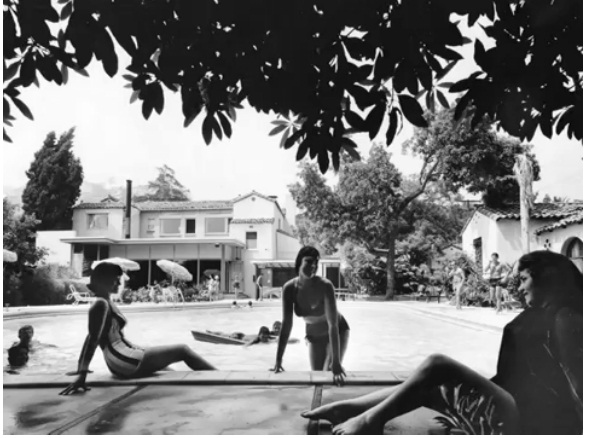 The Garden of Allah being the last place you would deem suitable for a writer to stay sober and create a disciplined life, also became one of the final homesteads of F. Scott Fitzgerald in 1937. His friend Thomas Wolfe wrote to him, "I'll be damned if I'll believe anyone lives in a place called the Garden of Allah". While carrying on a relationship with his biographer and lover Sheilah Graham (who would also write a book about the hotel, The Garden of Allah), Scott did actually manage to accomplish some of his last literary achievements there.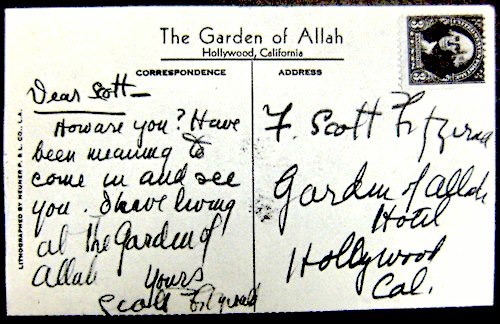 It's also believed to be the last place Scott ever met Ernest Hemingway, another resident of the Garden during his little-known stint in Los Angeles trying to promote his documentary on the Spanish Civil War. Of their last meetings, Fitzgerald said: "I talk with the authority of failure–Ernest with the authority of success. We could never sit across the table again."
Walking from villa to villa, you might hear the clack of Fitzgerald's typewriter before moving on to the sound of jazz king Benny Goodman or singer Eartha Kitt practising for their next gigs. Frank Sinatra met his future wife Ava Gardner there and stayed in adjoining bungalows.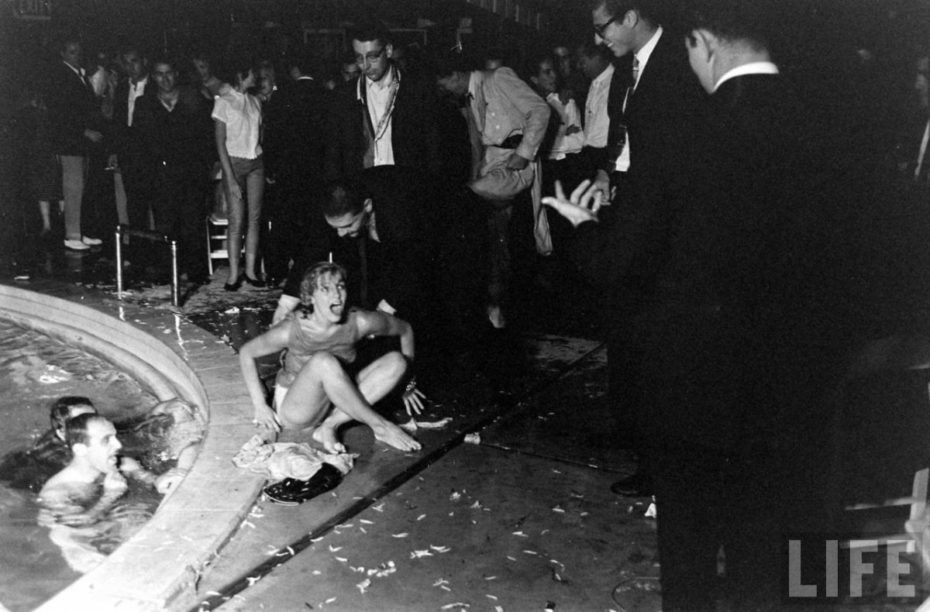 Despite the debauchery and the scandal, the Garden was also an unlikely creative haven, confirmed by the long list of iconic names who chose to stay there. Orson Welles, Buster Keaton, the Marx Brothers, Greta Garbo, Ginger Rogers and Laurence Olivier– it's easier to say who didn't check in at the Garden rather than who did.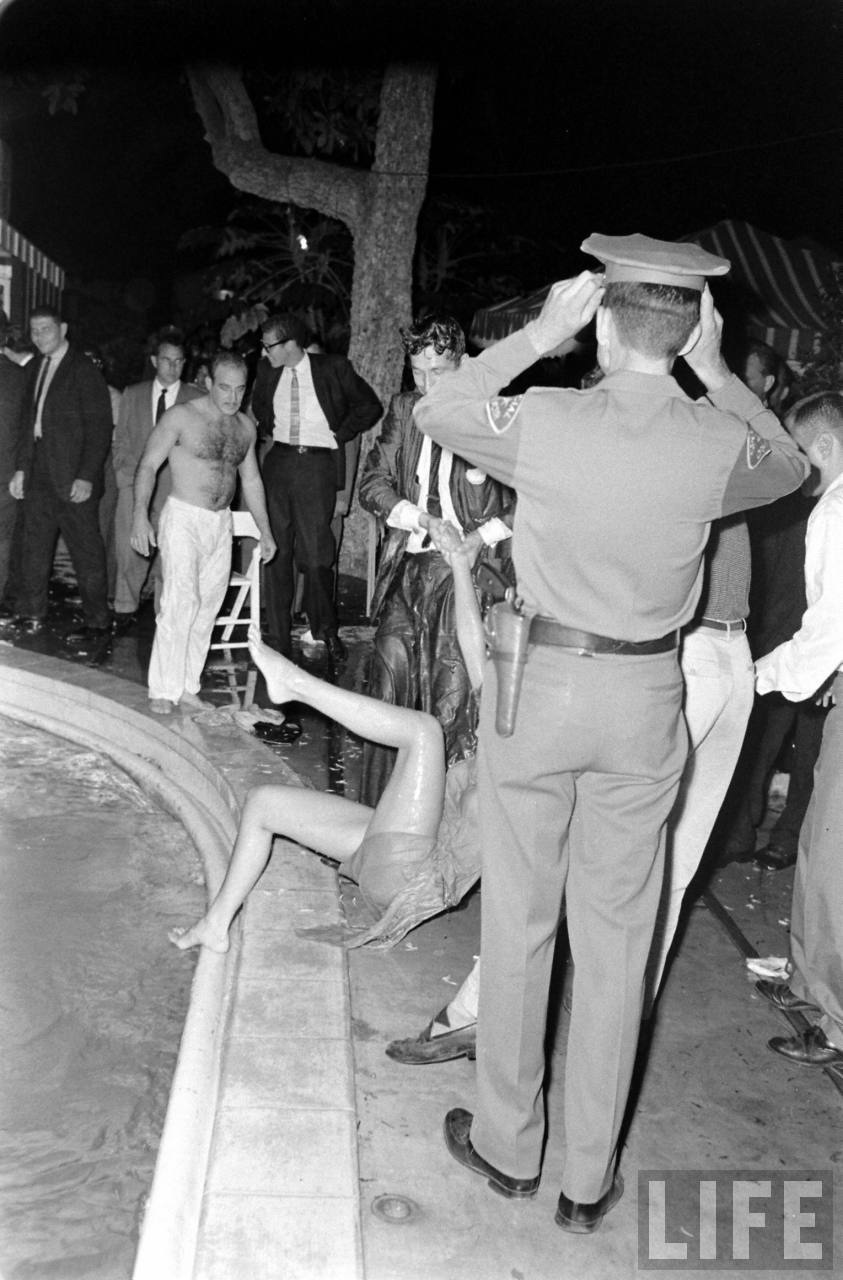 In later years, drugs became the poison of choice at the Garden of Allah, and not long after Marilyn Monroe and Jayne Mansfield could be found on the sunken dancefloor in a haze of cannabis smoke, the hotel had become a rather seedy scene. Prostitutes were regular visitors to the bar, villas were more frequently burgled and even the mob was rumoured to be sending in their molls to seduce, trap and blackmail celebrities.
Newer stars in Hollywood like James Dean and Montgomery Clift were choosing to stay at the nearby Chateau Marmont instead. As the City of Los Angeles was expanding, soon enough, the real estate the Garden was built on became more valuable as commercial property than the hotel itself.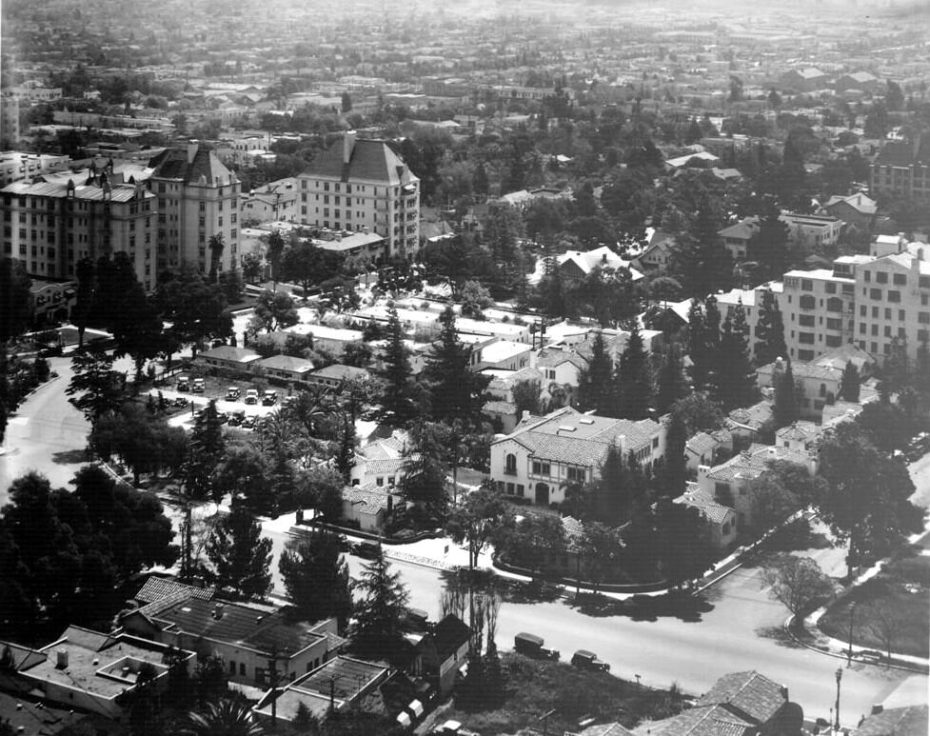 In 1959, finance man Bart Lytton, president of Lytton Savings and Loan, announced that he had purchased the Garden of Allah Hotel and intended to raze it to make way for a new main branch for his bank. He offered to throw one last party to bid farewell to The Garden of Allah and attendees came costumed as old-time stars in a nod to its early history.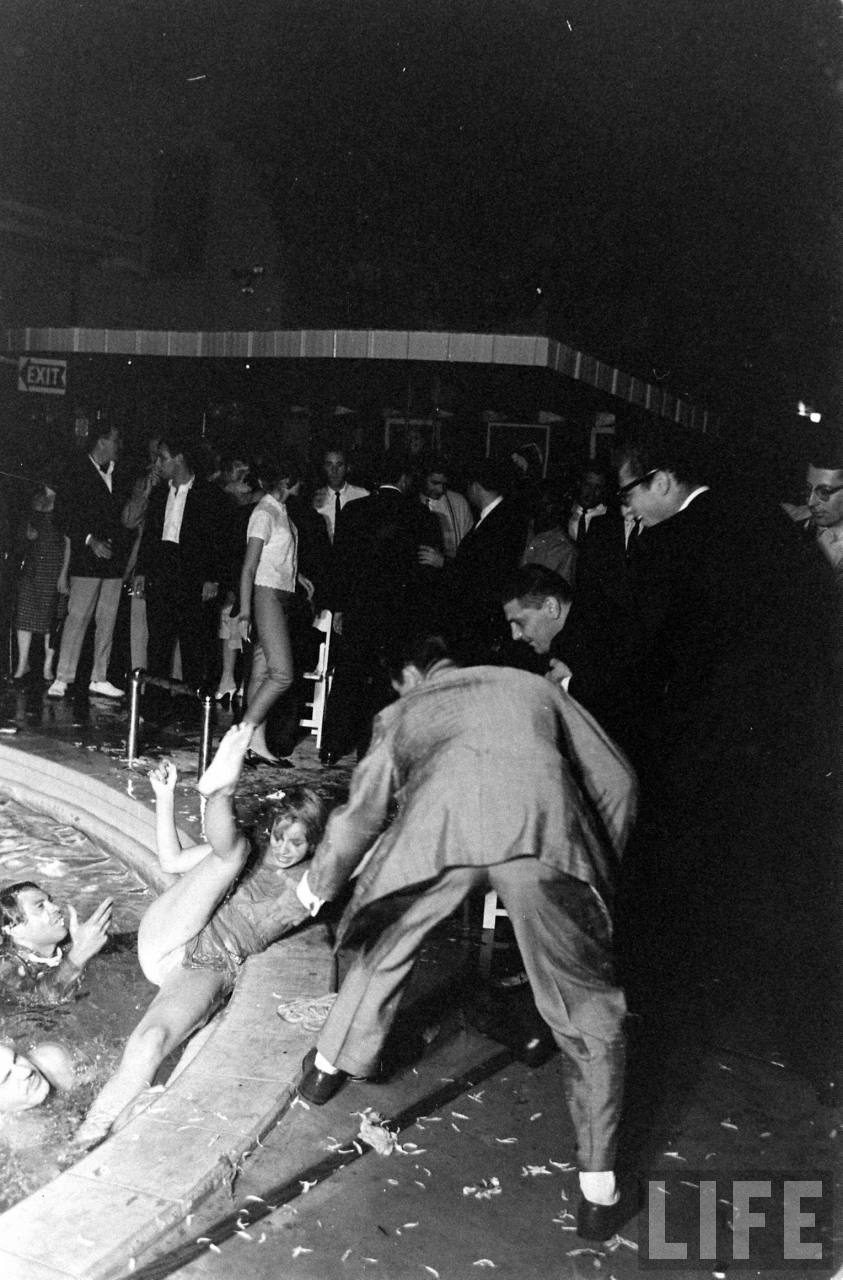 Alla Nazimova's experimental 1923 silent film Salomé was shown on a large poolside screen, and from the looks of photographs taken on the night, guests certainly made sure the hotel lived up to its rather messy reputation. Before the bulldozer came in, an on-site auction emptied the hotel of all its furnishings, fixtures and oddities for souvenir hunters. And just like that, Hollywood's most notorious hotel house party was gone without a trace.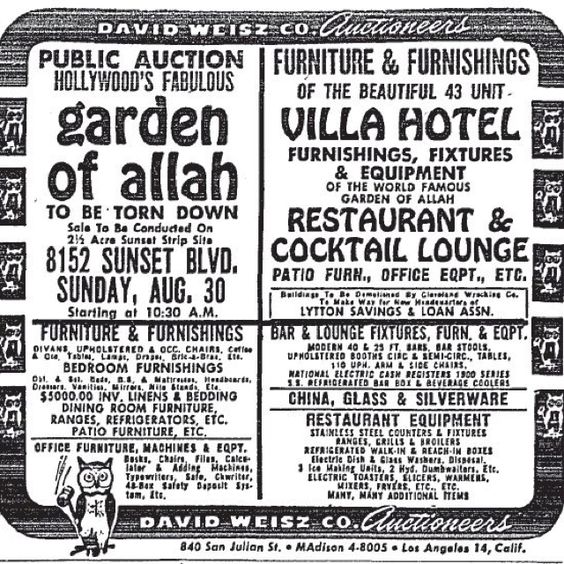 Today, the site boasts a strip mall, and a bank branch. For a few years, Lytton kept a model of the hotel on display outside the bank, which eventually disappeared for about 40 years. It then resurfaced in 2010 when a local hairstylist, David Meyers, who was looking to lease a shop space in the remodelled Lytton centre, found it covered in dust.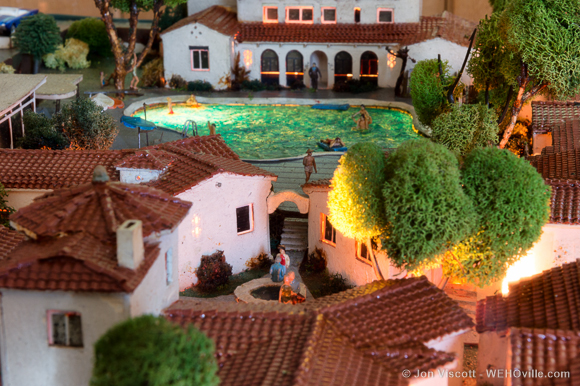 The model and last-remaining vestige of The Garden of Allah is now sitting in Meyer's living room as a coffee table, completely intact with its miniature electric lighting system fully restored. I bet it's a great conversation piece.
There is no place for a Garden of Allah that, for one brief moment, was Camelot. It was inevitable that Hollywood as we knew it, and its satellite, Alla's garden, should disappear together.

— Sheilah Graham, The Garden of Allah