Paris as you know, is like a jewel box, hiding endless little gems; another of which I'm going to share with you today, nestled in the iconic Jardin du Luxembourg. Begin by finding the south west entrance to the gardens on Rue d'Assas, near Hemingway's old stomping grounds, and turn right into the fruit orchard where over a thousand trees have been planted by Le Conservatoire National des Pommes et des Poires (there are 379 varieties of apples and 247 varieties of pears growing here; some extremely rare, even biblical cultivars). Choose the path veering off to the left in between the fruit tree paddocks and you'll soon begin to hear the distinct sound of buzzing bees. You have found the one and only Paris Beekeeping School…
Nearly a million bees are foraging around the seventeen hives of the Rucher du Luxembourg (rucher meaning apiary). Each year they produce about 450 pounds of honey, which is collected and sold every Autumn at the Orangerie du Luxembourg, just a few minutes walk up the garden path.
The 19th century pavilion with its surrounding wooden hives is a charming site to stumble upon, particularly when the beekeepers are out tending to the apiary. But if your curiosity goes a little further, perhaps you might be interested in becoming a Parisian beekeeper…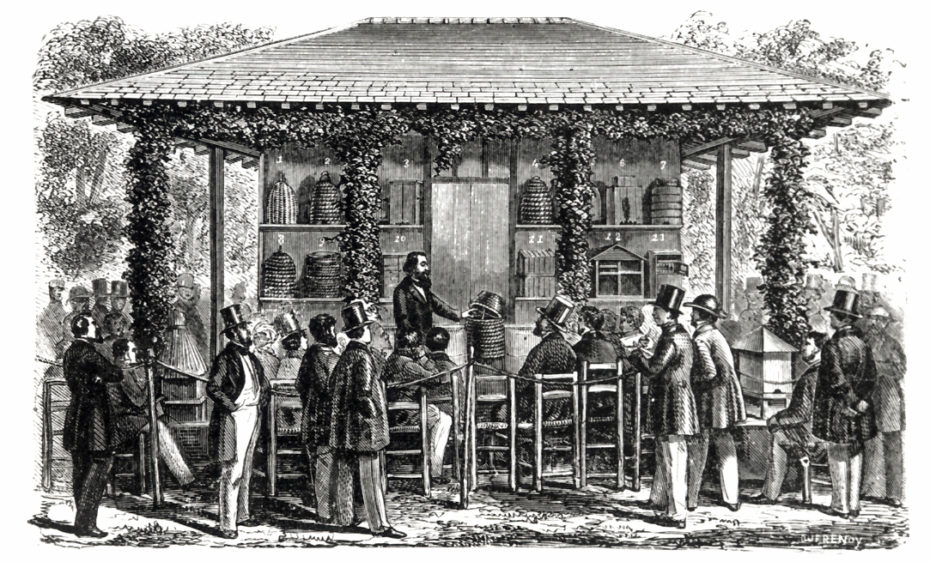 The first beekeeping school in Paris began with the creation of the Beekeeping Society back in 1856, founded by a librarian and teacher by the name of Henri Hamet. He is considered as the "father of French beekeeping". His apiary accommodated up to twenty bee colonies and he pretty much wrote the handbook on beekeeping, which has been republished 10 times since his death. 
The apiary and the fruit orchard briefly disappeared in 1866 when Baron Haussmann was doing some urban landscaping of his own in Paris, but both features of the gardens were restored in 1872 and ever since, training in modern beekeeping techniques have continued under Hamet's society, with an ever increasing number of eager students. 
The courses introduce students to the complex and magical world of beekeeping, and take place every Saturday morning from mid February to September with breaks in July and August. 
Students begin with learning the theory inside a 19th century Pavillon Davioud (pictured above) and then move on to the apiary and practicing their skills with the hives. A final exam earns you an official beekeeping degree & permit.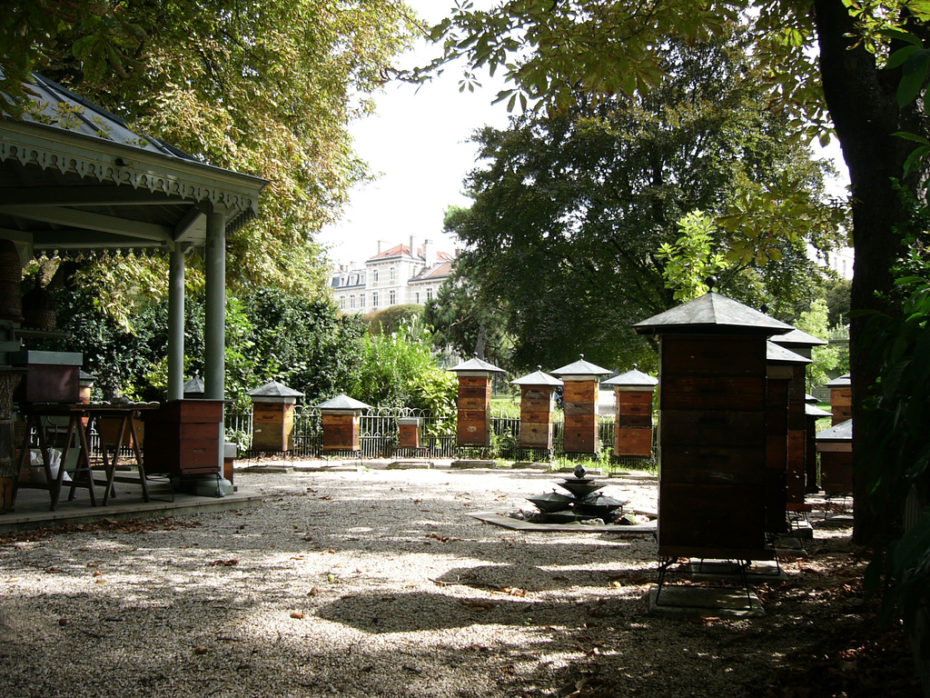 The rate for the year is 284 euros. The school should be starting up their 2018 course right about now, but you can always sign up for next year (be quick, there are limited places and you'll need to speak some French). 
While there is only one beekeeping school, there are over 300 hives in Paris. In Spring, I often recommend to friends suffering from hay fever to buy locally-produced honey from Paris, ideally produced in the arrondissement where they spend most of their time. It's long been suggested that by eating local honey (a spoonful a day), hay fever sufferers can become immune to pollen's irritating effects.
From the most famous apiaries on the rooftops of the Grand Palais, Opera Garnier and the restaurant "La Tour d'Argent", to the lesser-known ones I've stumbled upon in community gardens of the 20th arrondissement or next to my secret Paris vineyard–despite the inevitable pollution of a major city, the bees seem to thrive all over the French capital.
As more and more individuals decide to take up beekeeping, since 2010, Parisians are required to kindly declare the presence of their bees to police headquarters. You can find their honey crops being sold at markets such as Place des Fêtes, Porte Dorée, Cours de Vincennes and in delicatessens like Fauchon or the la Grande Épicerie at Le Bon Marché. 
How to find the Paris "Rucher" and Bee-keeping School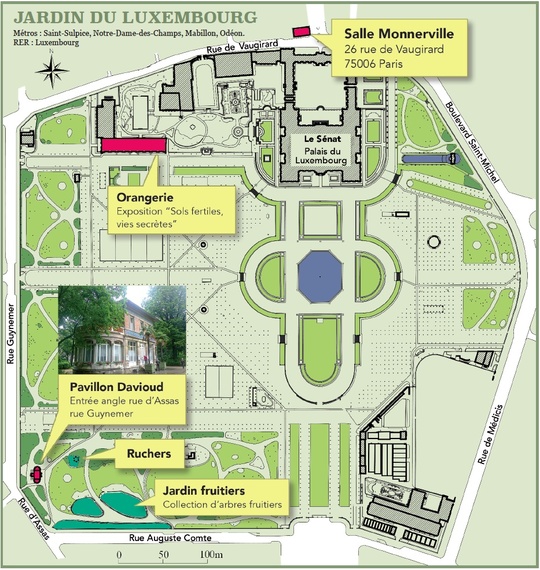 On the hunt for more Paris gems like this? I happen to have an entire book of them in the MessyNessyChic guide, "Don't be a Tourist in Paris".