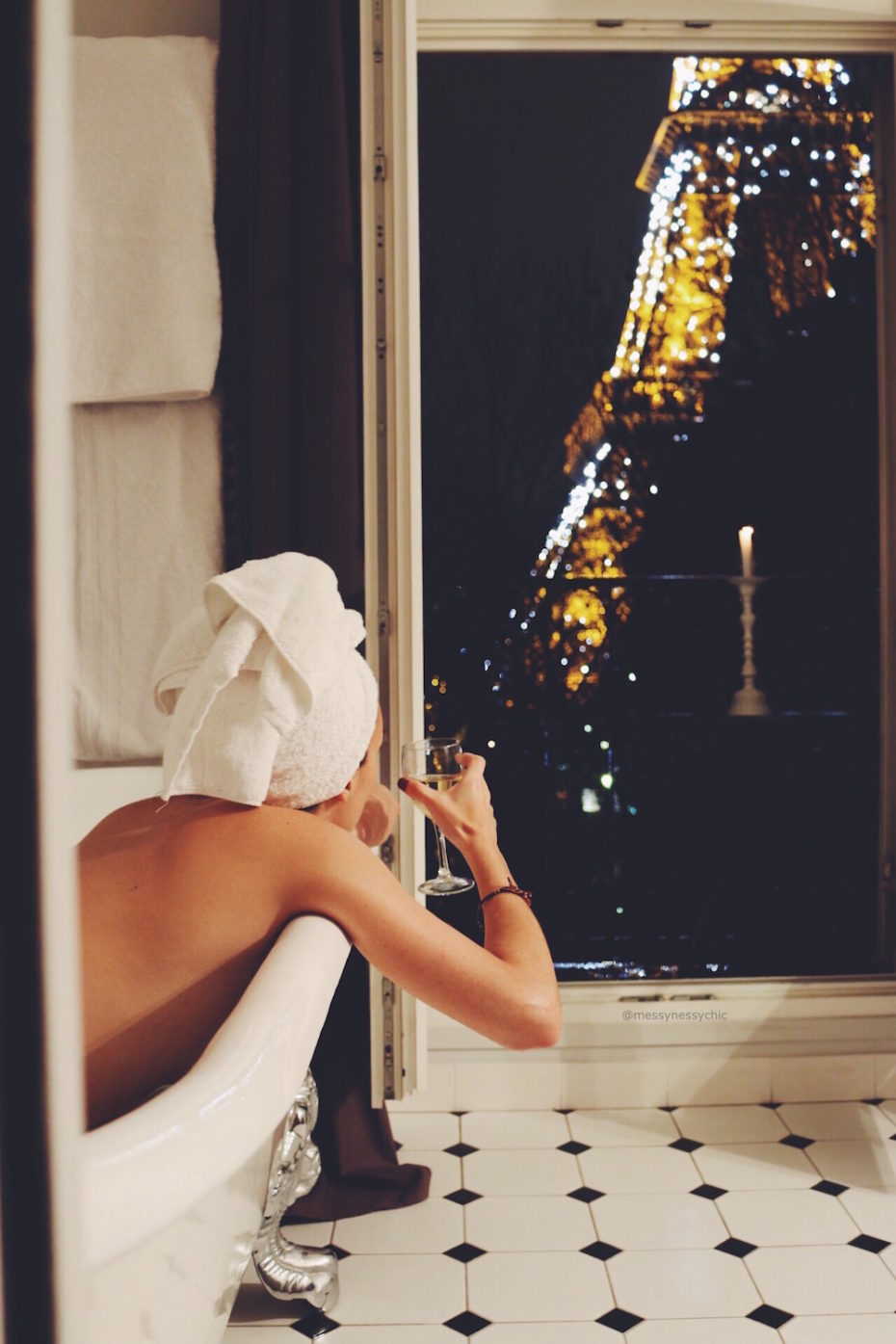 I took a bath in front of the Eiffel Tower once and my naked back has since gone viral on the internet. You might have noticed. People even started painting their own watercolour interpretations of this photograph and one of the Kardashian sisters recently "borrowed" it for her Instagram account. Stumbling upon my own self-portrait on the world wide web just became something to get used to.
A well-known publishing house tracked me down last week to ask if they could put it on the cover of an upcoming Paris romance novel. I politely declined the offer and as I hung up the phone, there was a moment of clarity…
People really, really like this image. So maybe I should give the people what they want. 
A clawfoot bathtub in front of the Eiffel Tower, wine glass in hand, candles lit, sparkles going, daydreams flowing– somehow, it's captured the quintessential Parisian dream. And now, it can officially be yours too.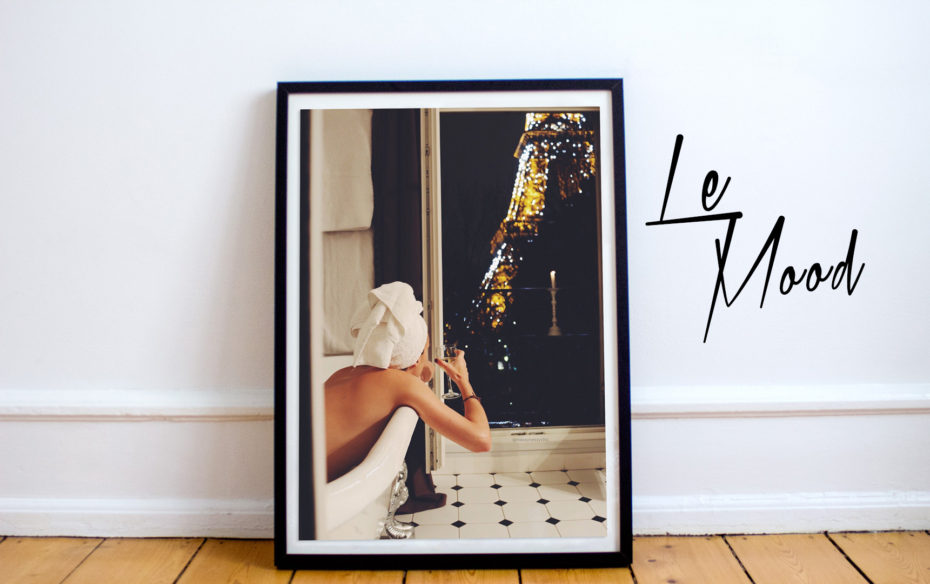 Today, I'm launching a long overdue collection on the Messy Nessy Shop.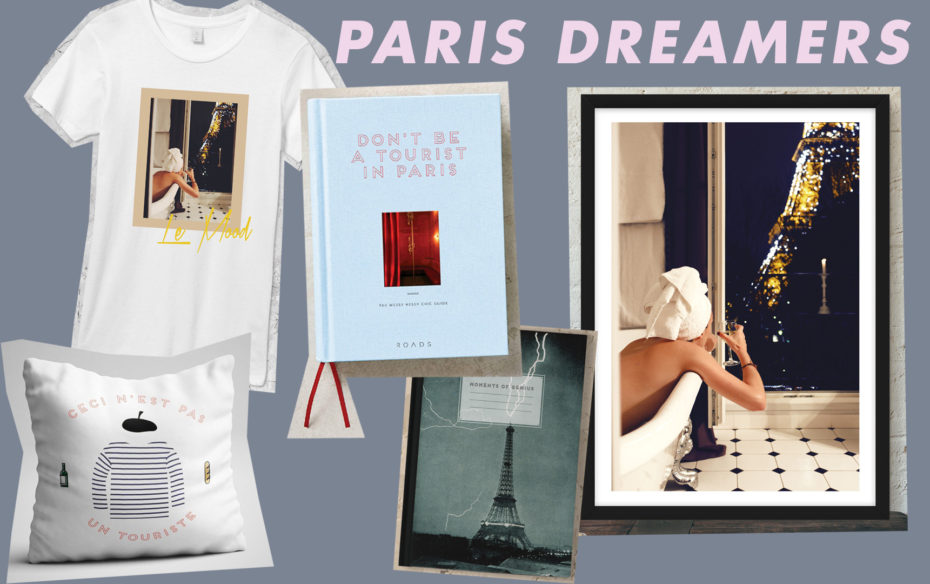 Daydream about Paris – be it at home, or the office – with the MNC framed print
Let them know where you left your heart, when wearing your "Le Mood" t-shirt
Pack the Paris essentials (MessyNessy guide included) into our new cotton tote bag.
Dip your toes into my favourite Paris tub over on
the MessyNessyShop
.