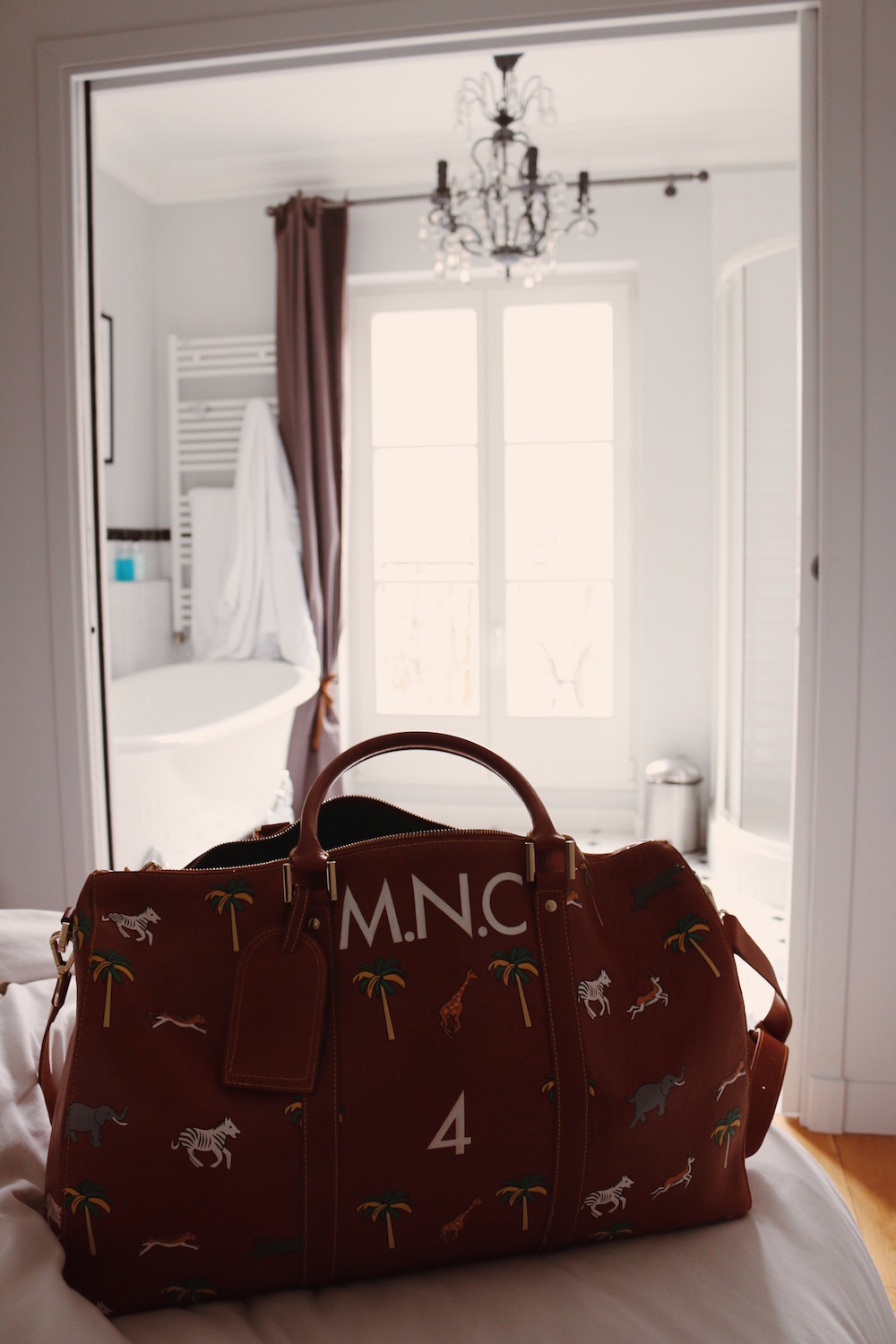 Paris is by far one of the easiest places to come back to after a holiday, but still, I could use something extra to beat the blues. So when the the folks at Paris Perfect suggested a staycation at one of their apartments following my vacation, I packed my just-unpacked weekend bag and embarked on a new journey … to the other side of town.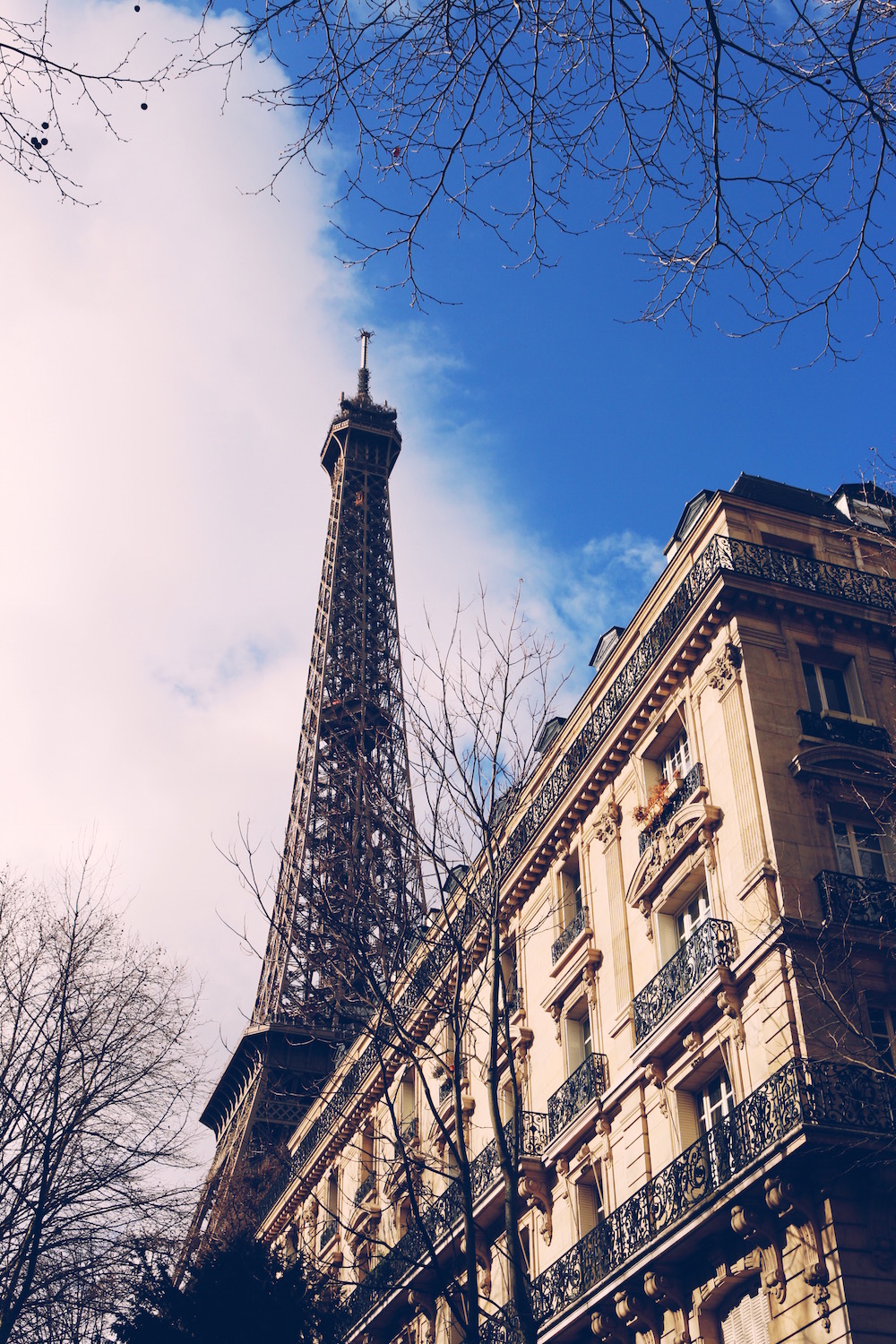 If you've followed my adventures over the years in the city of light, you'll know they haven't included many trips up the Eiffel Tower (unless I'm time-travelling with Gustave Eiffel) and almost never involve feeling like a tourist; possibly one of my biggest phobias (hence why I wrote a book about it). Paris with Messy Nessy is a little less traditional and avoids clichés like the French avoid soap– okay, okay, that particular cliché really doesn't have an ounce of truth to it, but it brings me so fittingly to this next part, where I explain what exactly lured me to the foot of the most visited tourist attraction in the world…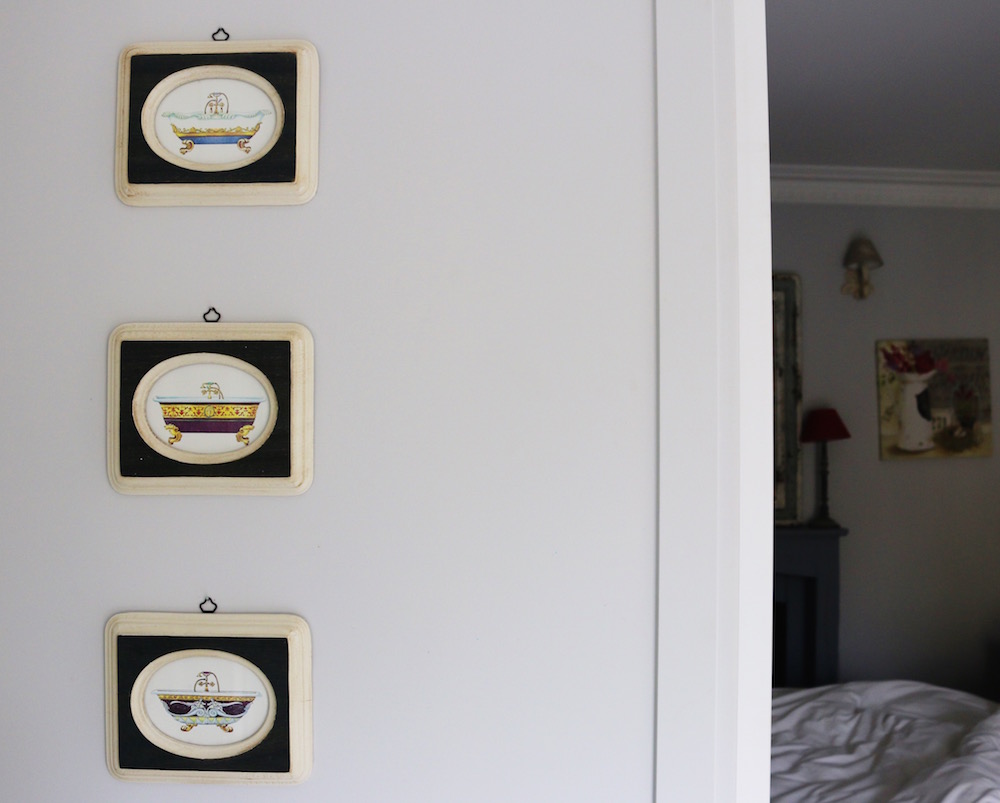 It was a bath tub. But not just any old tub…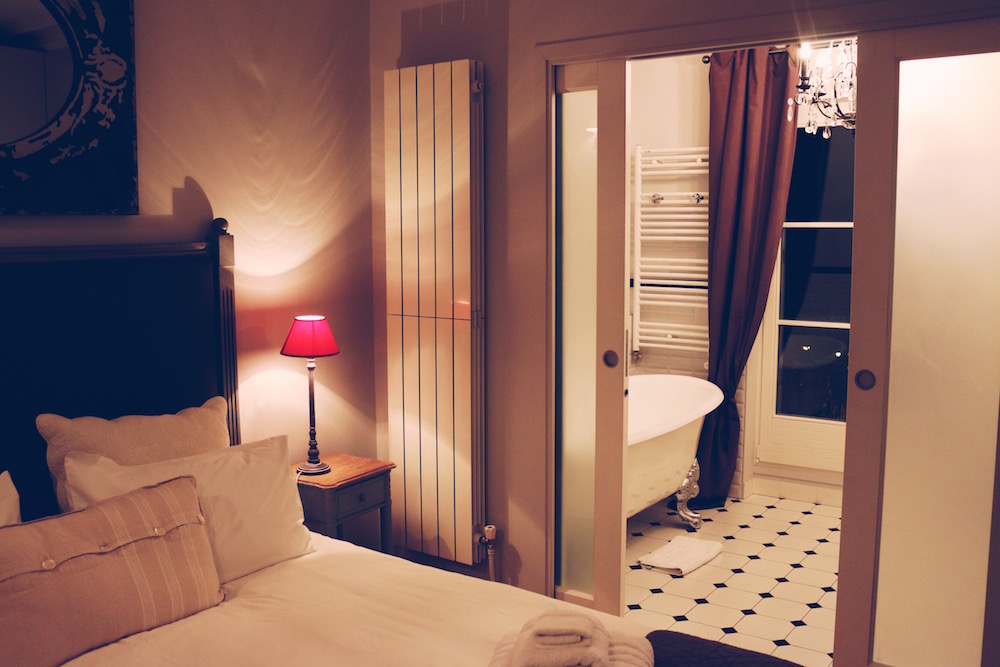 Behind the frosted sliding doors of a cozy bedroom inside a 5th floor Parisian apartment, draw the bath after dark and wait for the show to start…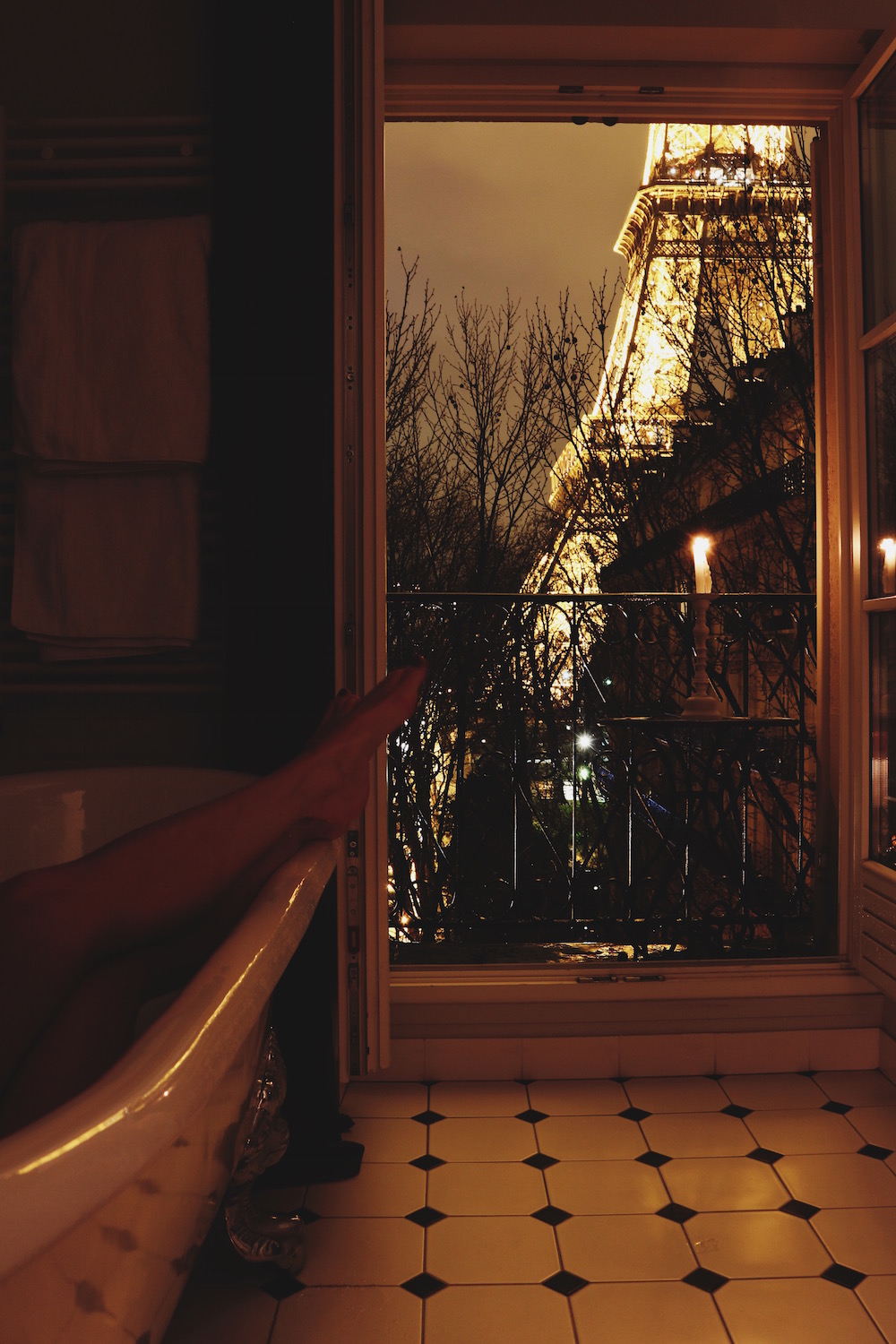 Bath time will never be the same again.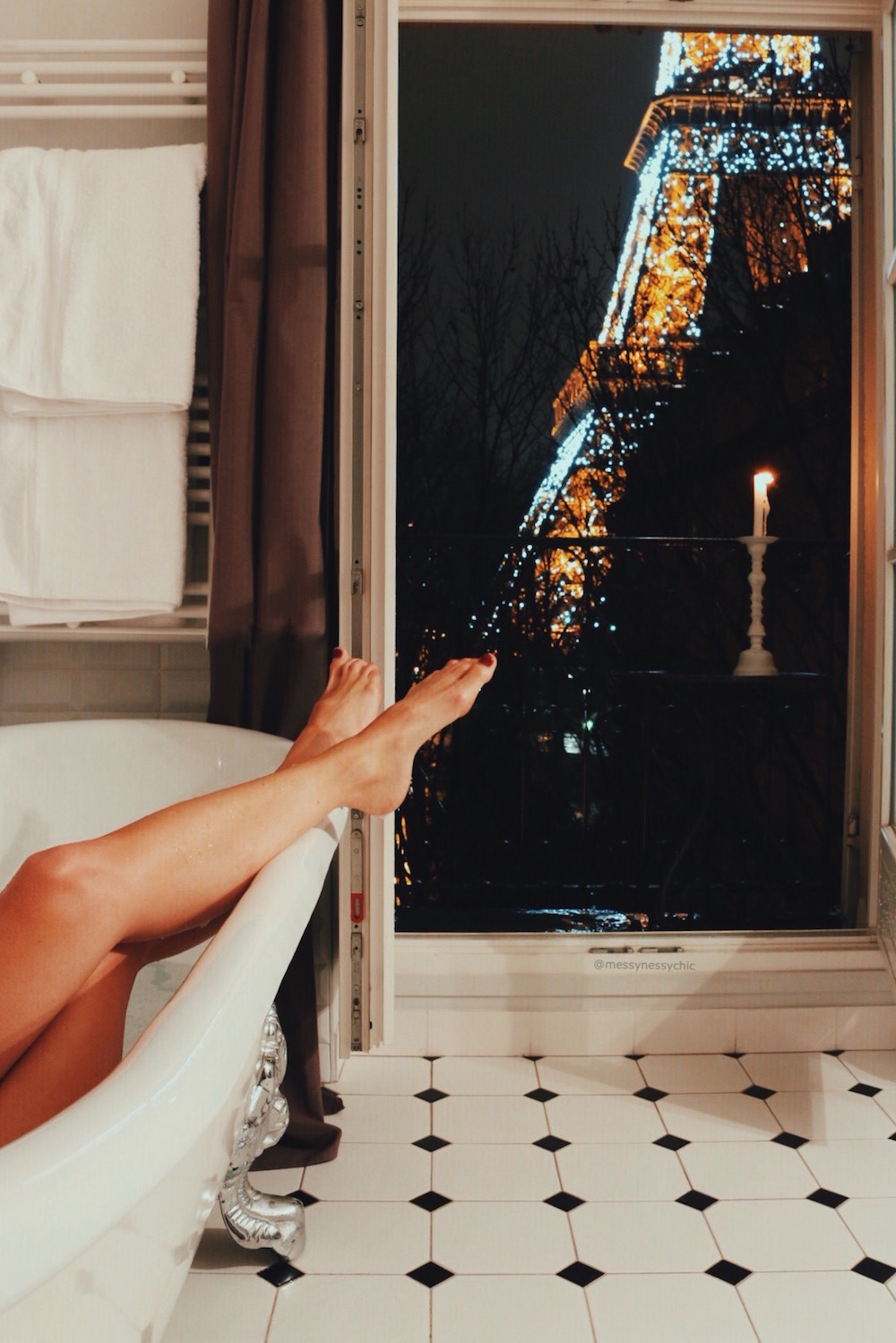 Paris Perfect has apartments all over town, I almost went for this stunner in Montmartre, an artist's loft with an award-worthy front row view of the Basilica Sacré Coeur. Spoilt for choice, in the end I decided to go for something completely out of character for MessyNessyChic in an effort to avoid becoming my own cliché. Because behind all the Eiffel Tower tourist jokes, sometimes I'm really just as much of a sucker for this stuff as a first-timer in Paris. Who wouldn't be?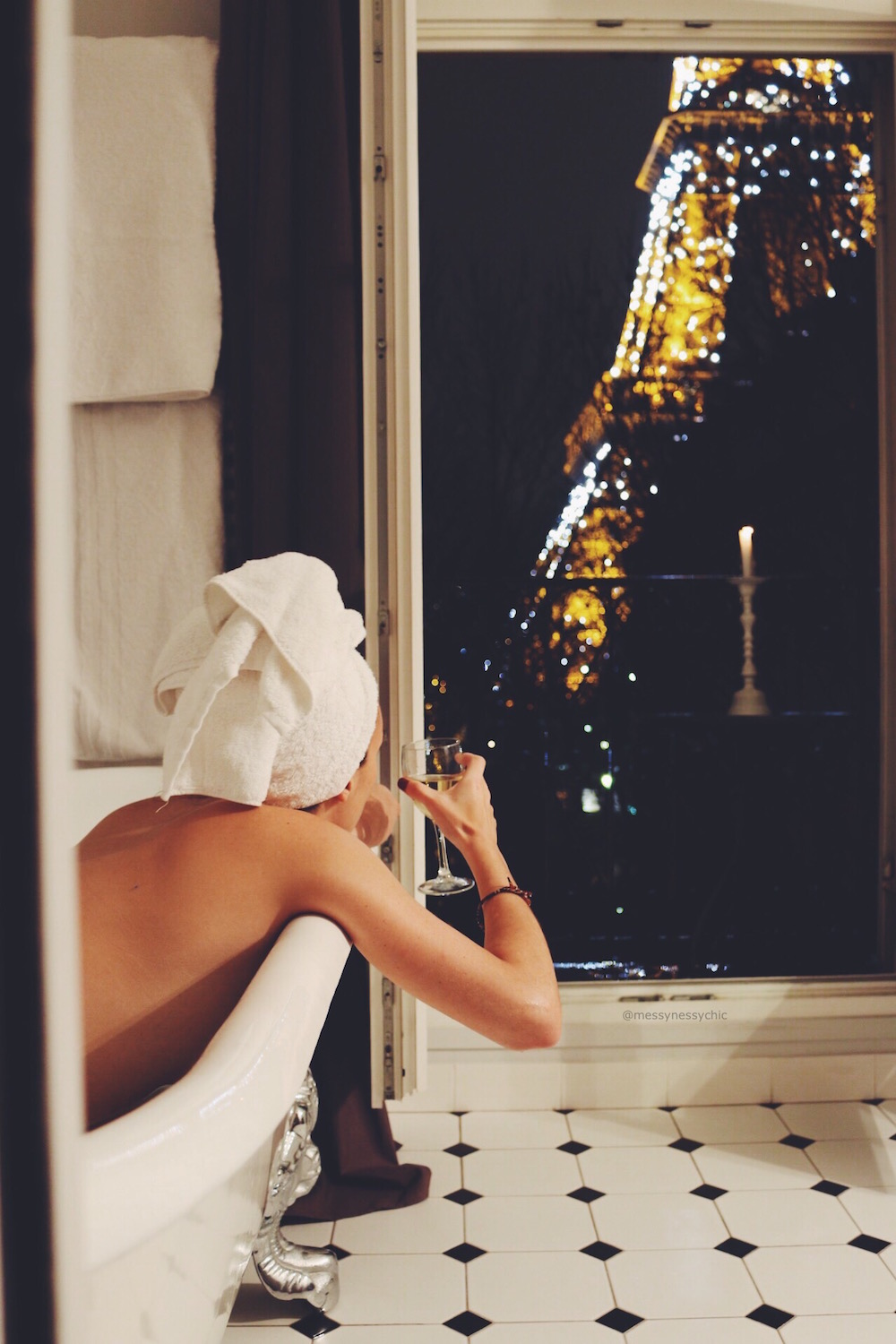 When I arrived in Paris 5 years ago, I remember fixating on an illustration by the talented Japanese artist Kanako, a dreamy scene of a Parisian girl in a clawfoot bath tub with a perfect window view of the Eiffel Tower. I wondered if such a bathroom in Paris existed and if I'd ever get to be that girl. Having secretly hoped all these years to re-create that too-good-to-be-true Paris cliché moment, when I stepped into Paris Perfect's tub with a glass of wine and the tower's sparkle lights switched on, I knew I was more than cured of my post-vacation blues.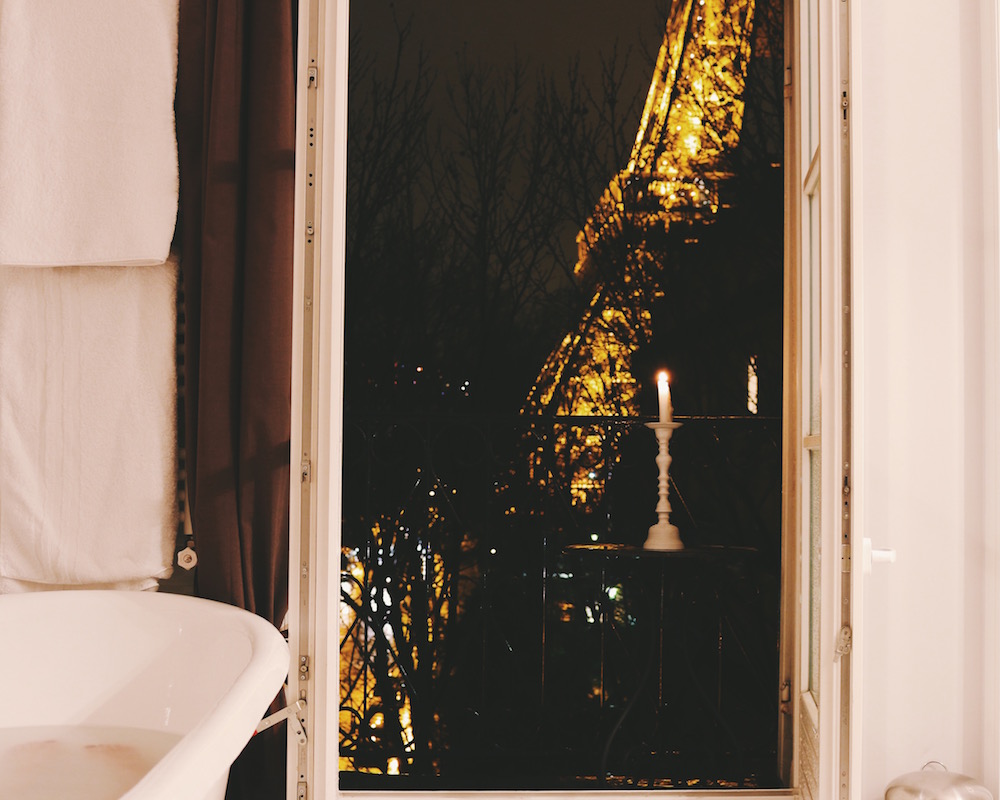 With the Eiffel Tower scheduled to sparkle every hour on the hour from dark until 1am, plans for my overnight stay consisted of dipping in and out of the bath all evening with my glass of wine.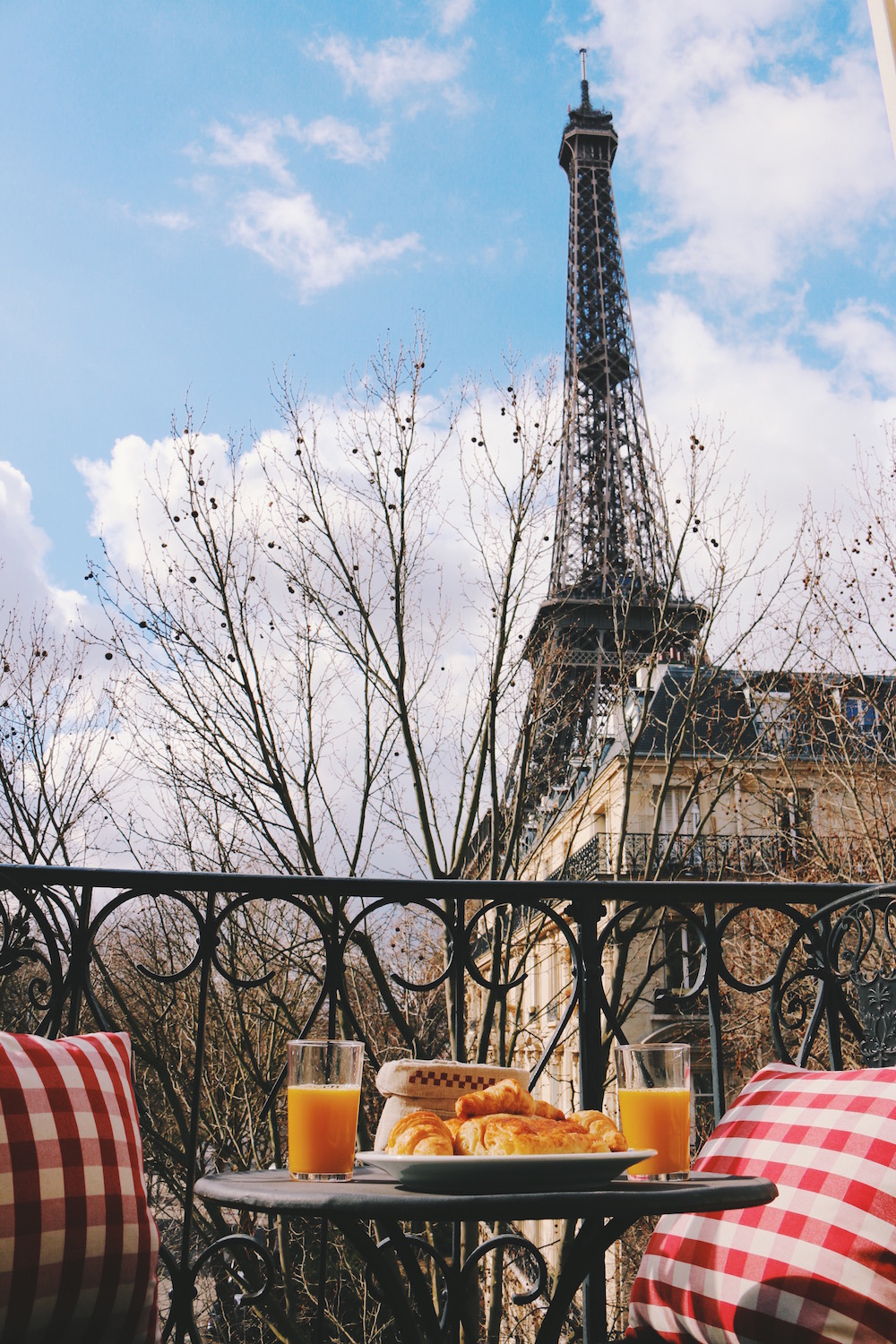 My appreciation for Parisian clichés continued the following day as we joined the Eiffel Tower for breakfast, with buttery croissants and red-chequered cushions.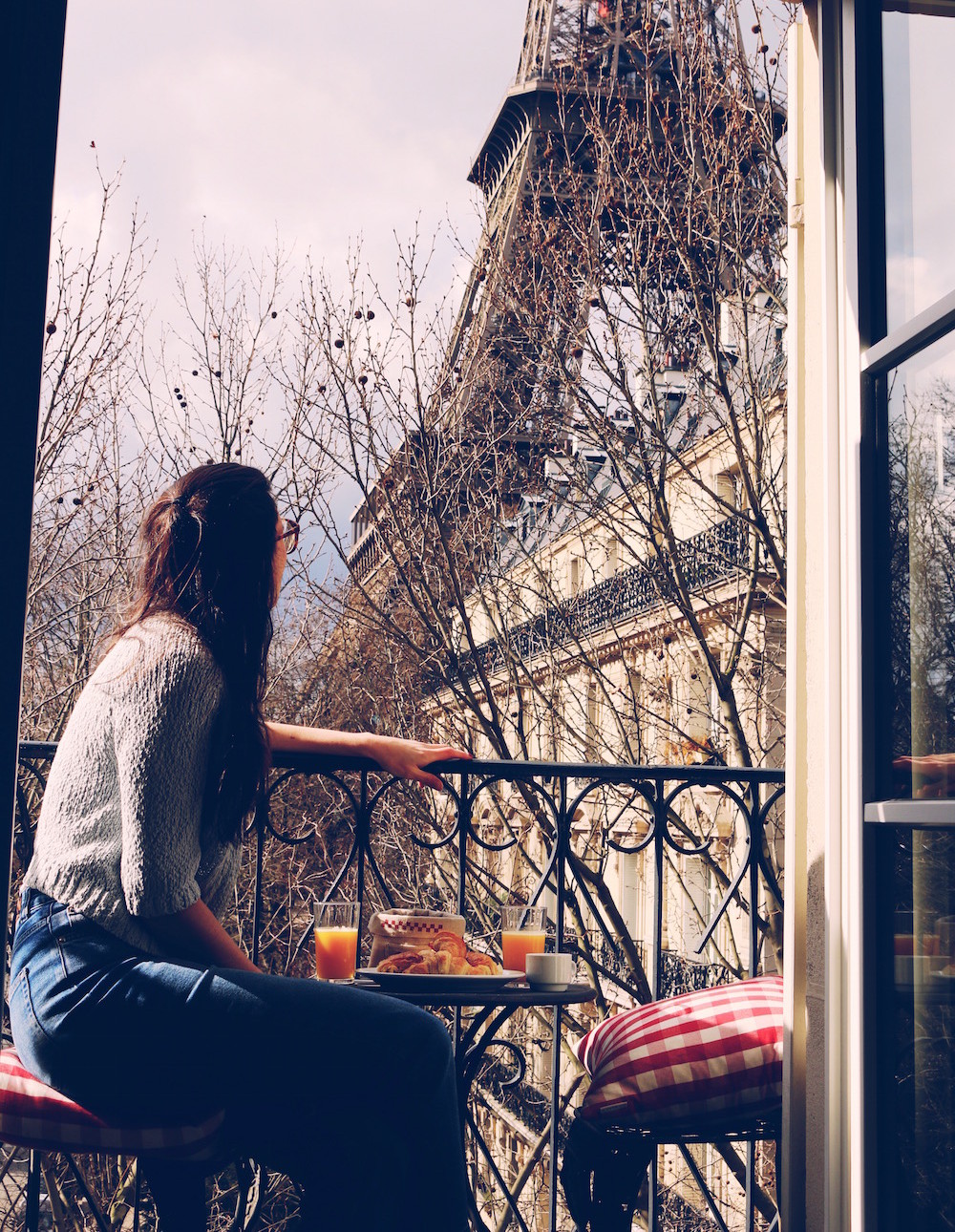 From my Parisian 5th floor nest, I watched the elevators going up and down the insides of the iron lady.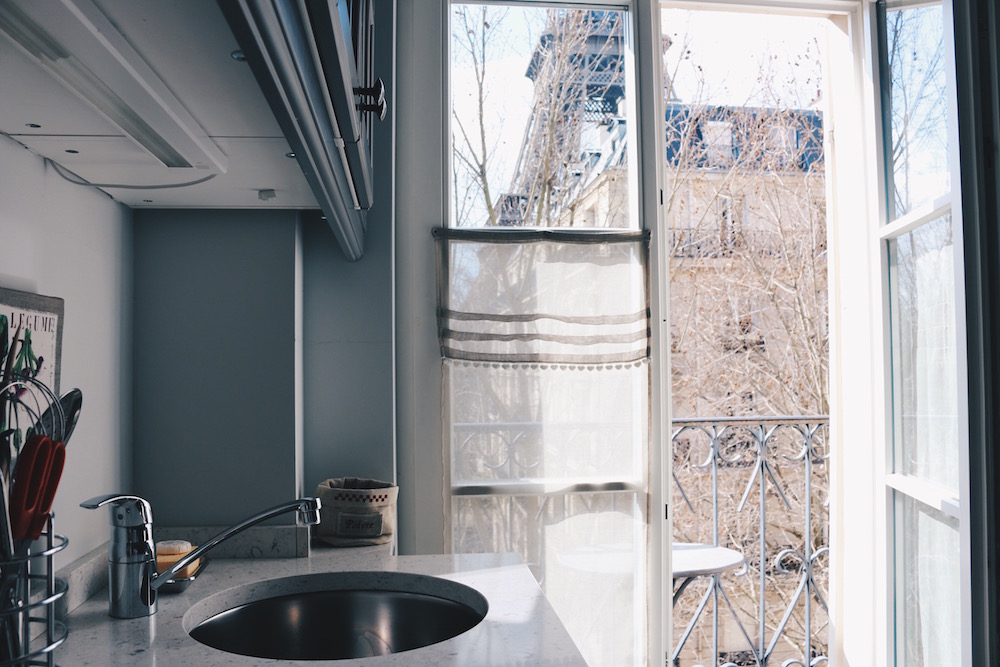 You'd never dread doing the washing up from here.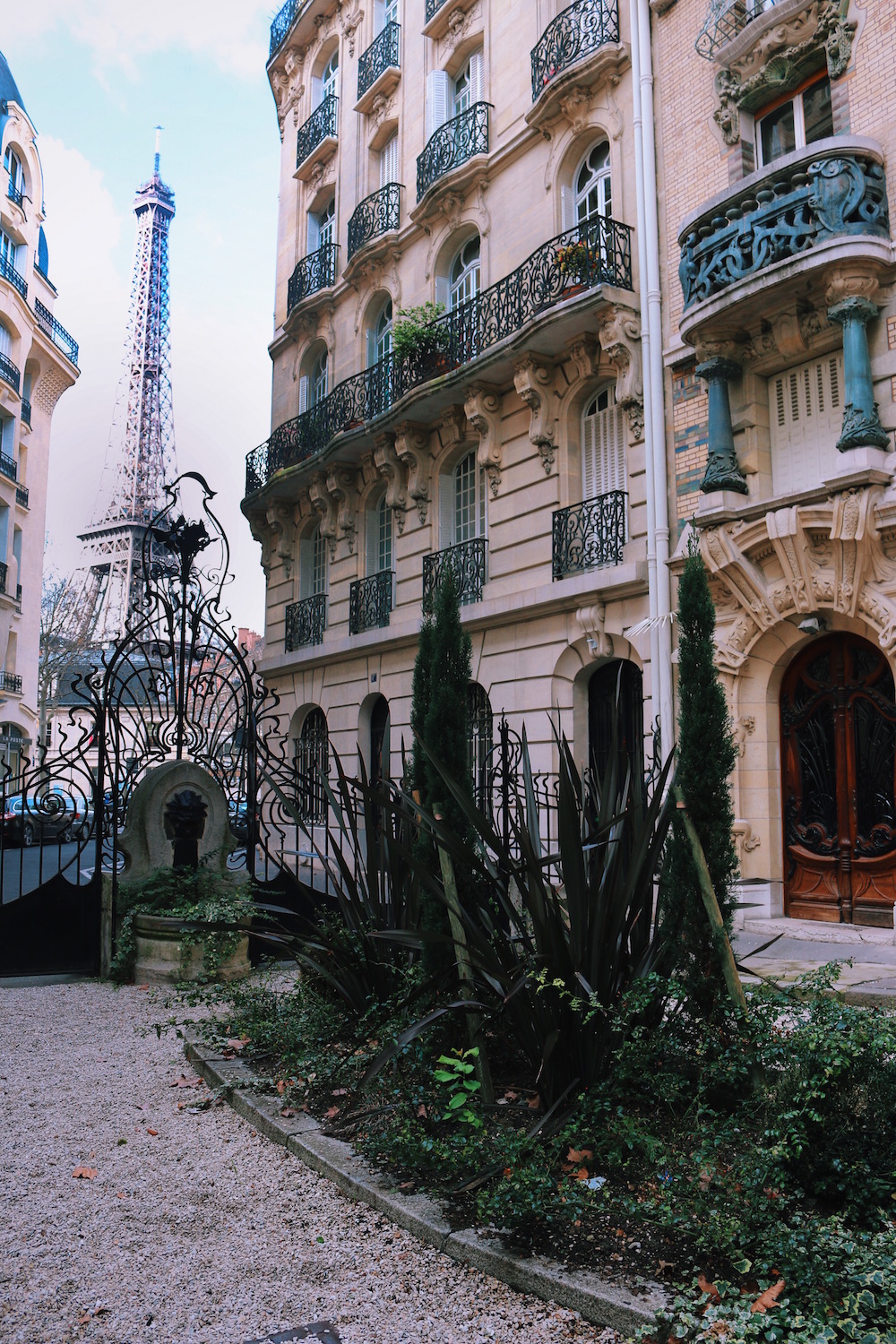 We spent the rest of the morning playing peekaboo with the tower, finding the best secret views in the arrondissement like this art nouveau spot on Square Rapp ↑.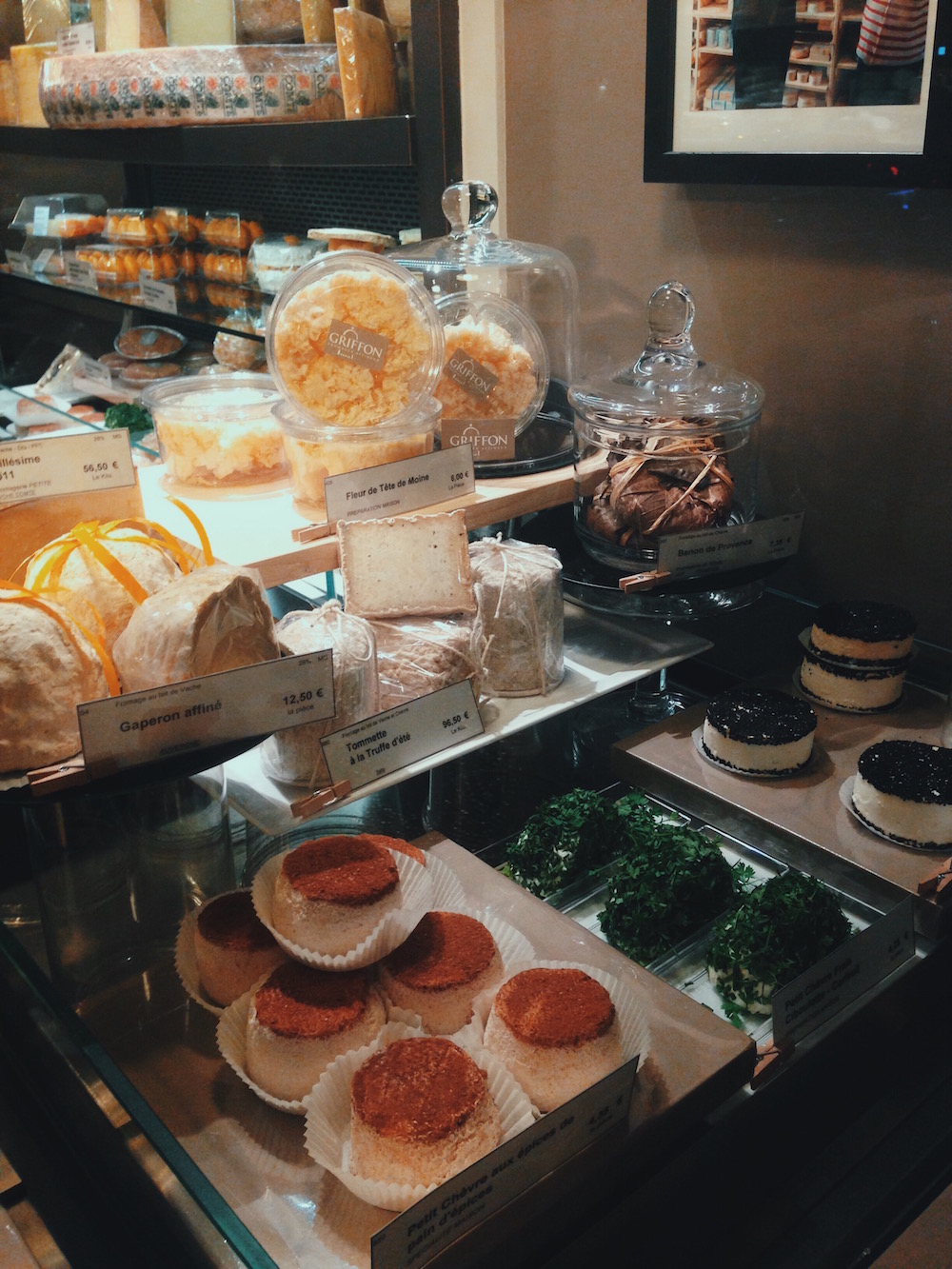 We splurged in the local cheese shop, yes that's all cheese you see there in the window of Fromagerie Griffon ↑ and strolled the Sunday market with our market stroller that was conveniently provided in the closet of our apartment. Paris Perfect actually thinks of everything, from stocking the freezer full of ice ready for wine o'clock (along with a welcome bottle) to providing a thoughtful handbook to Paris and the neighbourhood. It's self-catering accommodation but with an invisible concierge who's always one step ahead of you.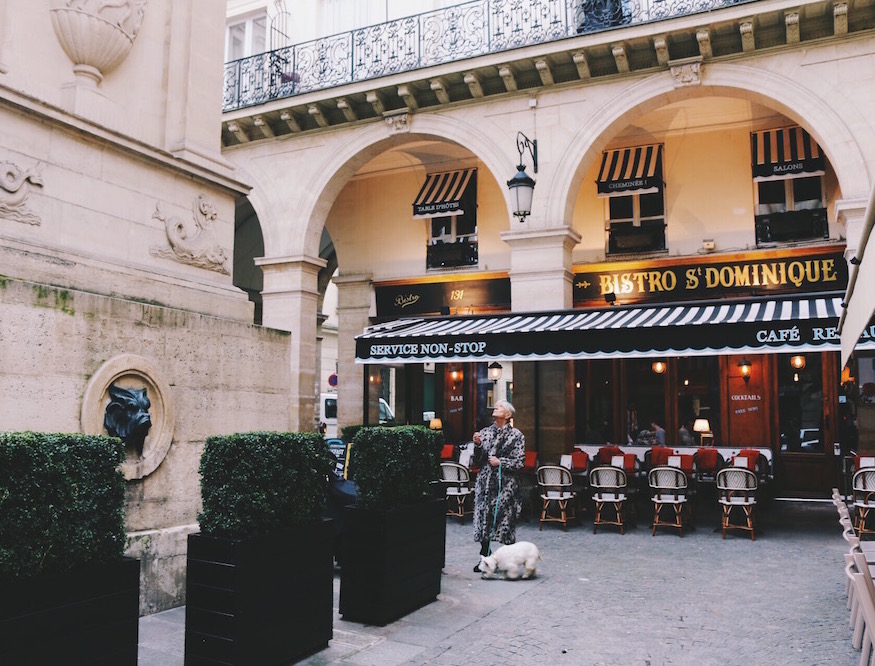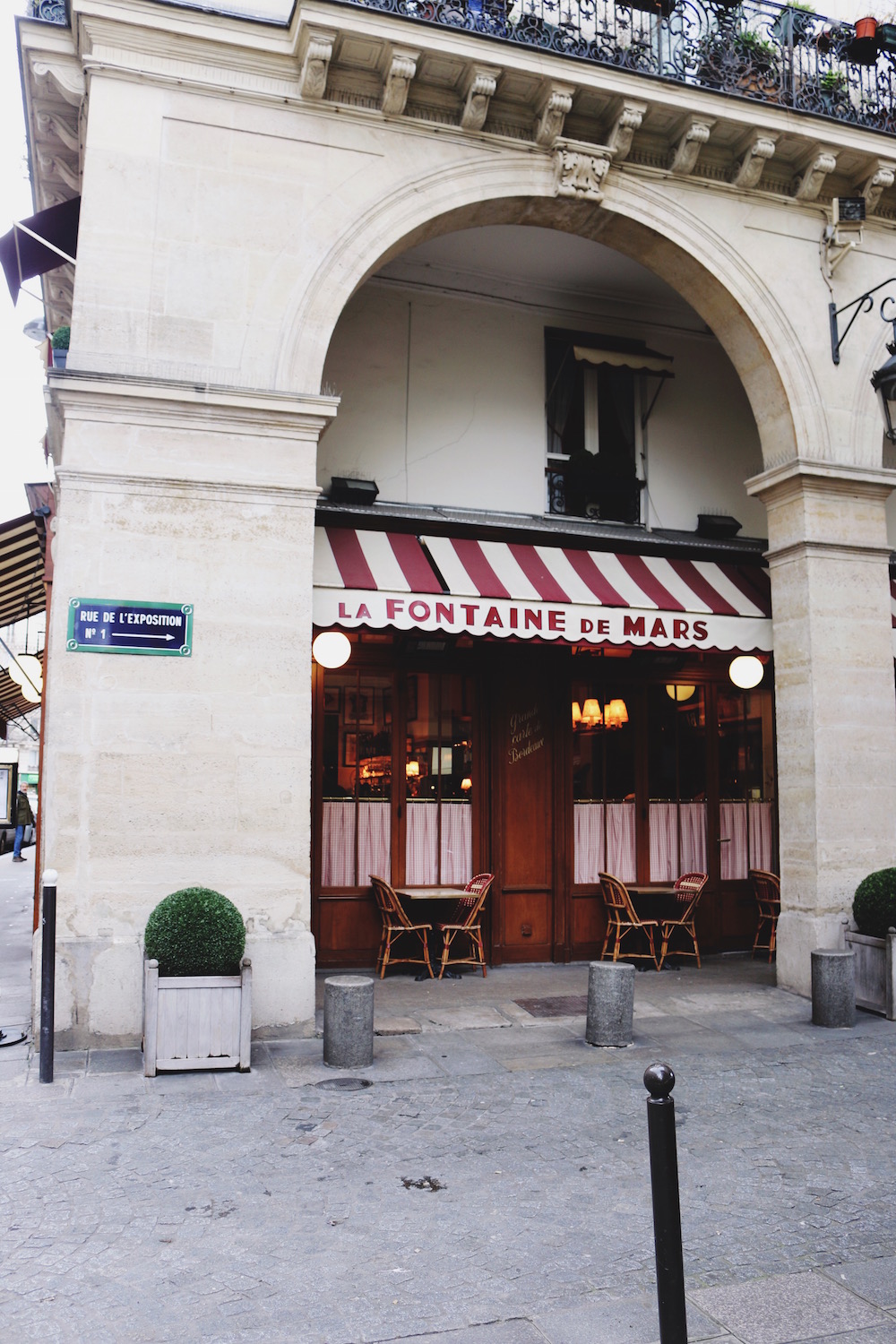 To round up our post-vacation staycation, we headed for a post rush-hour late lunch at the Parisian institution, Fontaine de Mars.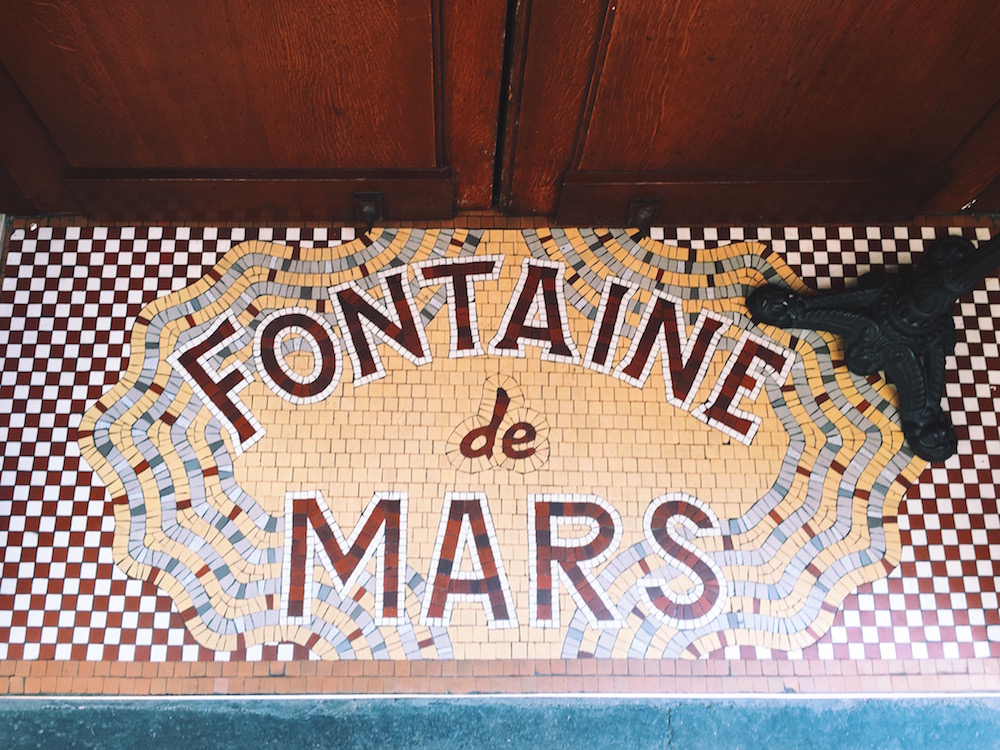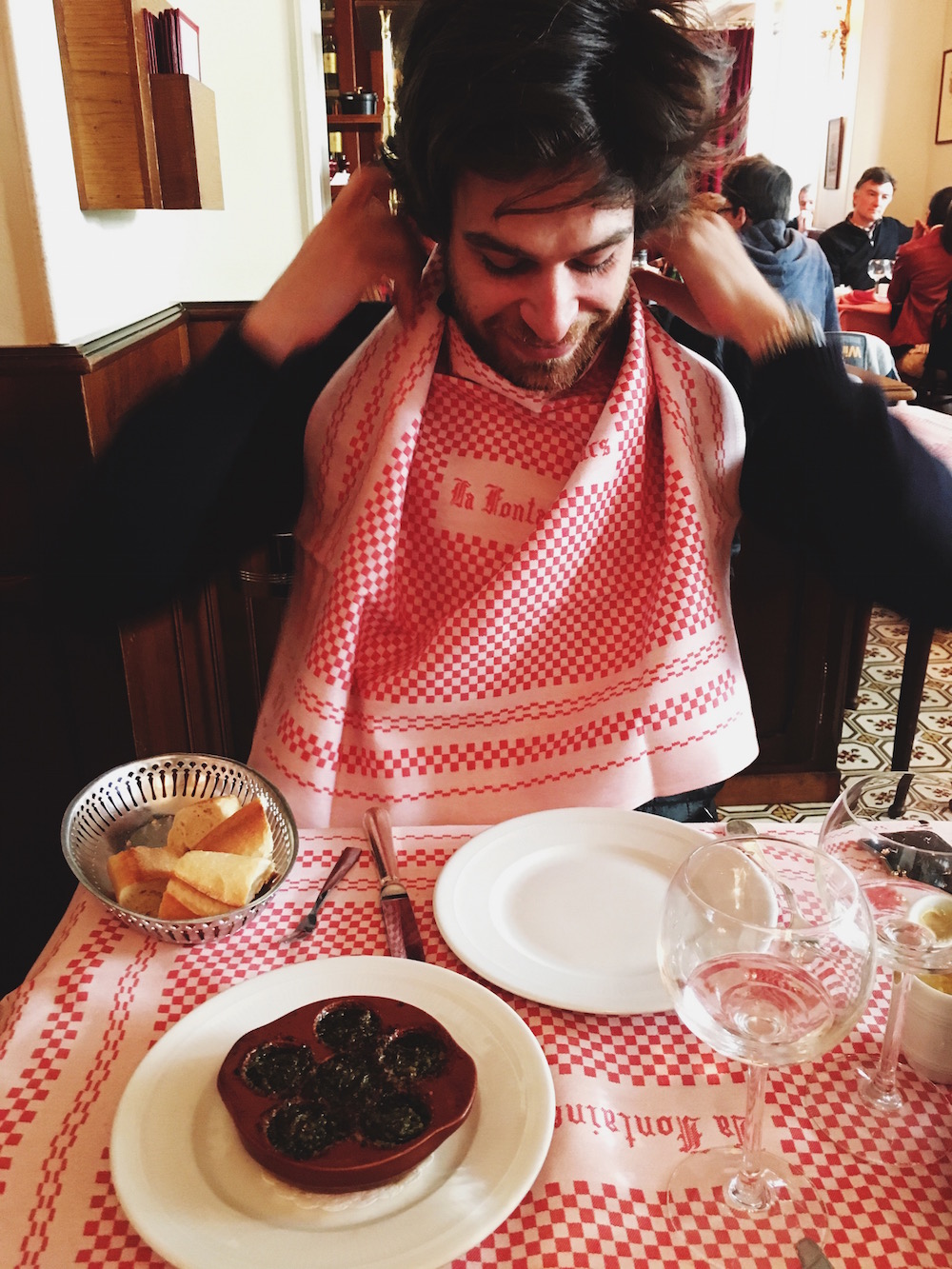 He ordered the snails and I dipped my bread in his garlic. I'd forgotten how fabulous and necessary French clichés really are…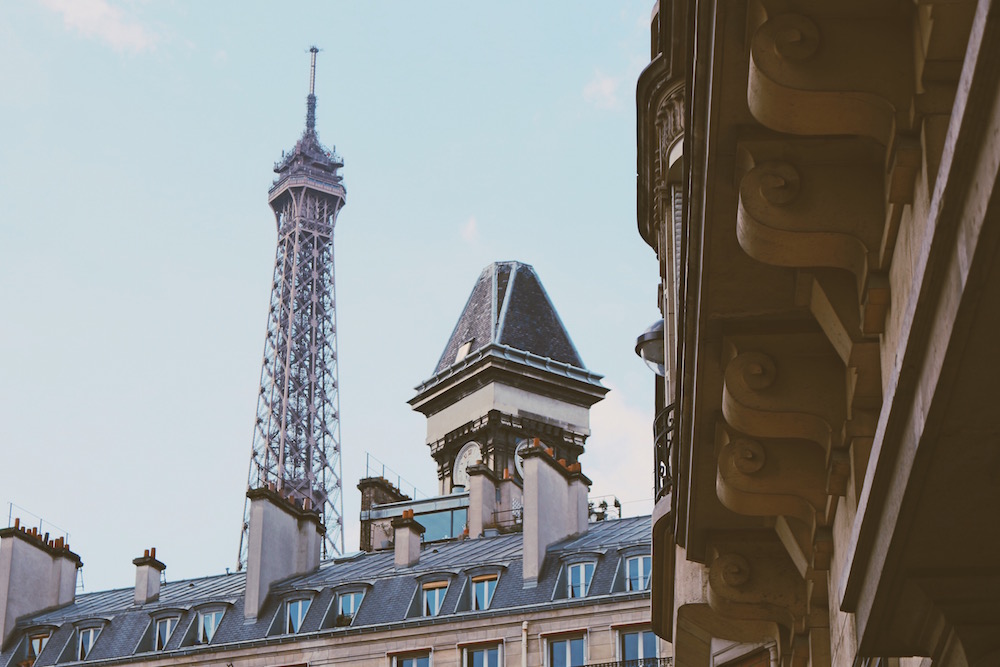 I had plenty more shots of me strolling around with a baguette, but I thought I'd spare you from those.
My Eiffel Tower bath tub can be found in Paris Perfect's Chambertin apartment. (And for anyone wondering, they didn't pay me for this post!)