When it came to winning WWII, there was one particularly powerful tool used by the USA. Their secret weapon? The rich, complex language of the Navajo people, which became an invaluable code used by soldiers to puzzle even the cleverest of enemy minds…
The first 29 Code Talkers were sworn in at Fort Wingate, New Mexico, in 1942: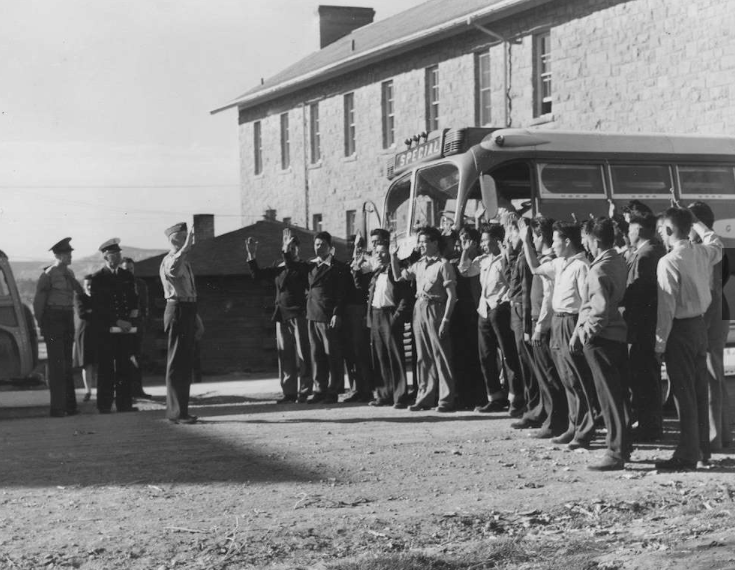 The role of the Navajo people in World War II is rarely remembered in the history books. Indigenous Americans were not even granted US citizenship upon birth until 1924, and their forgotten contribution and lack of portrayal as the American war hero is yet another reminder of the systematic repression of their people and history.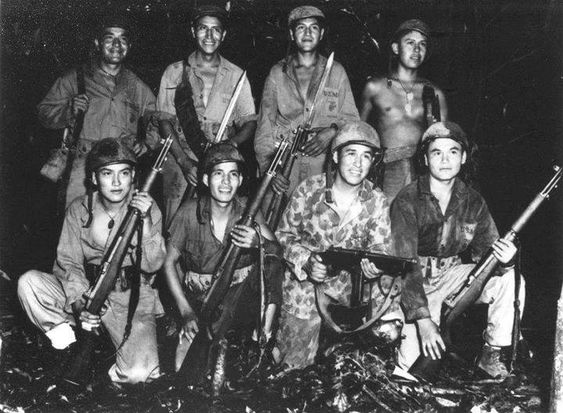 The Navajo language was a verbal, rarely-written language and without a razor sharp pronunciation of its words, was simply incomprehensible. "It was a double-edged sword," explains historian Peter Iverson, "it gave it a kind of complexity in how it was spoken that in English we don't have. We can speak English very sloppily and still be understood."
Native American code talking had already been implemented in WWI with the aid of the Cherokee and Choctaw peoples, and WWII saw the recruitment of nearly 500 bilingual Navajos into the U.S. Marines Corps to serve in communications units in the Pacific. It all started at the suggestion of civil engineer Philip Johnston, who was raised on a Navajo reservation and new the language well.
Staged tests proved that Navajo men were capable of encoding, transmitting, and decoding English messages in a mere 20 seconds. They were lightyears faster than the machines, which took around 30 minutes.
The language is descendent from a Chinese and Tibetan languages that made their way over from Asia ages ago through a land bridge, and into the northwest region of the present U.S. According to Navajo legend, the creation of their language sparked the creation of their very universe.
Words like atsá, which literally meant "eagle," were soon understood as "transport plane." Gini, or "chicken hawk," meant there was a "dive plane," and the presence of a lieutenant colonel was communicated with the words for "silver oak leaf."  Wanna have a crack it? Go ahead: 
Code Talkers memorised 17 pages of code in training. In battle, there was no room for error when it came to transmitting messages. "Were it not for the Navajos, the Marines would never have taken Iwo Jima," explained signal officer Howard Connor. Indeed, it was during that pivotal time that six particular Navajo men worked non-stop to communicate over 800 messages in two days — each one without a single error.
But it was more than the language itself, says a former Code Talker Sam Billison, that made the men such incredible soldiers. "The Navajo culture taught you to be aware, ready," and in touch with your environment. When asked by his fellow soldiers as to why he fought for the government that had oppressed his people, he only explained, "We still think of North America as our country…War experience is so dirty," he concludes, "and so humbling. You don't forget these things."
By Mary Frances Knapp, our Californian in Paris & beatnik at heart.