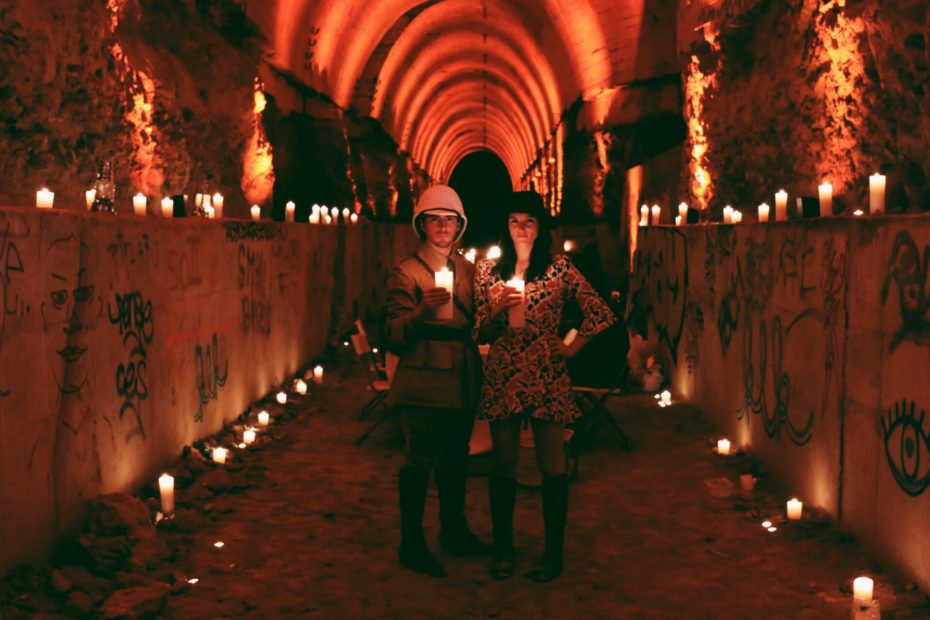 I've been on some adventures in my lifetime, but none of them ended with a candlelit banquet in an abandoned Nazi bunker. And it is with great pleasure that I finally get to share this surreal experience with you. The idea began with the proposal of a picnic with a few friends, somewhere a little out of the ordinary– but I should have known that when I called upon We Are the Oracle to help me organise it, things were going to go far beyond the ordinary. In our newest episode of the "Don't be a Tourist," web series, armed with baguettes and brie, we venture into forgotten war bunker hiding beneath a Parisian forest, where all is revealed. Do join us down the rabbit hole…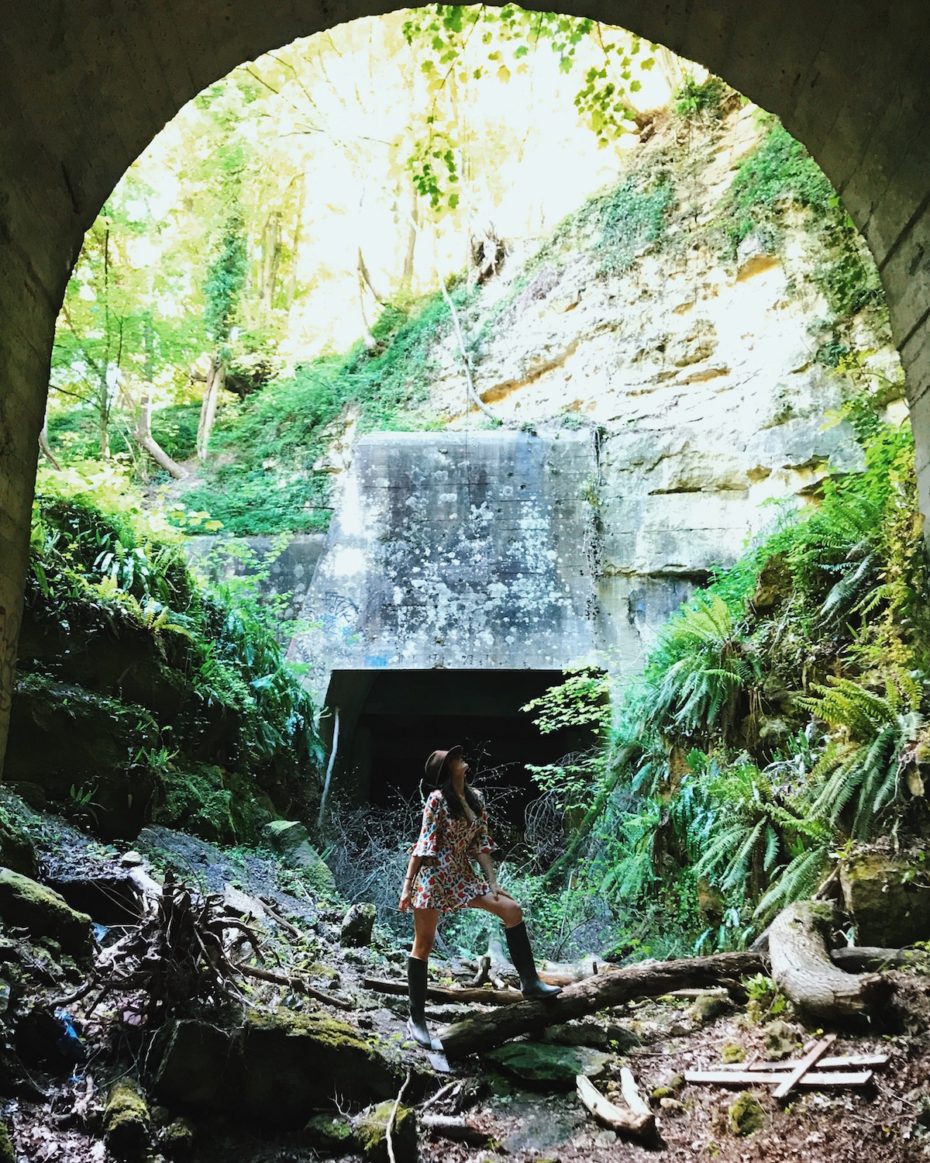 We set off on foot into the woods of Mery-sur-Oise in the suburbs of Paris, where I'd been given a set of co-ordinates to locate the real-life Mad Hatter…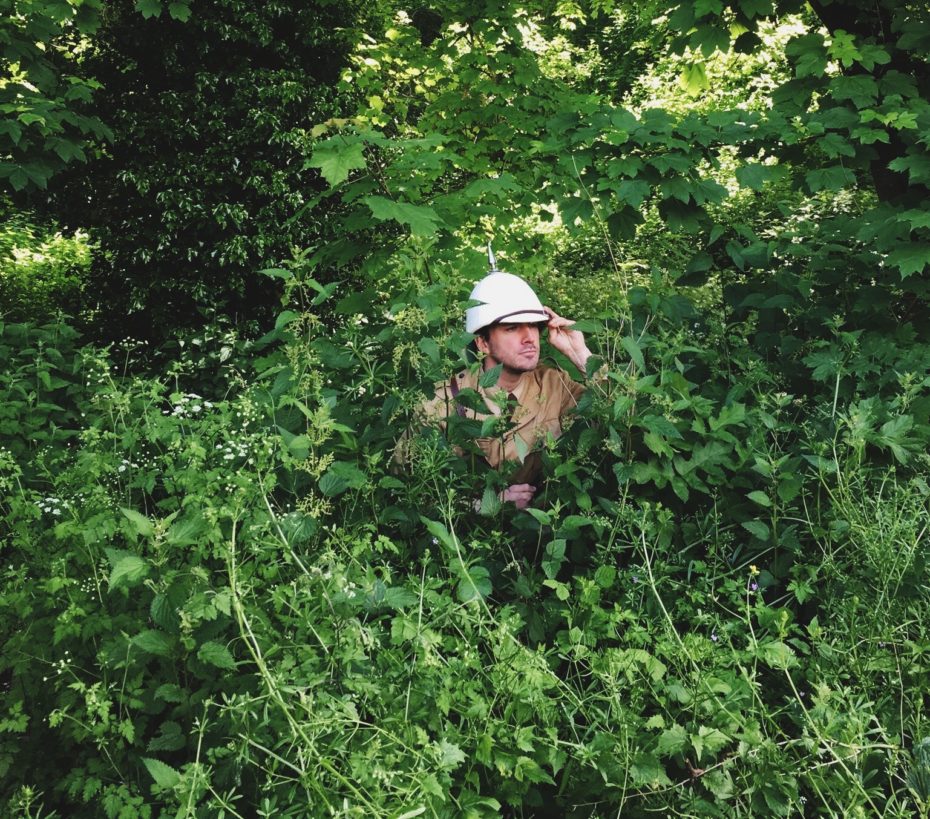 If you've followed my escapades in Paris over the past few years, you'll recognise my eccentric French comrade, Monsieur Foulques Joubert, mastermind and founder behind the secretive group of Parisian party planners known as We are the Oracle.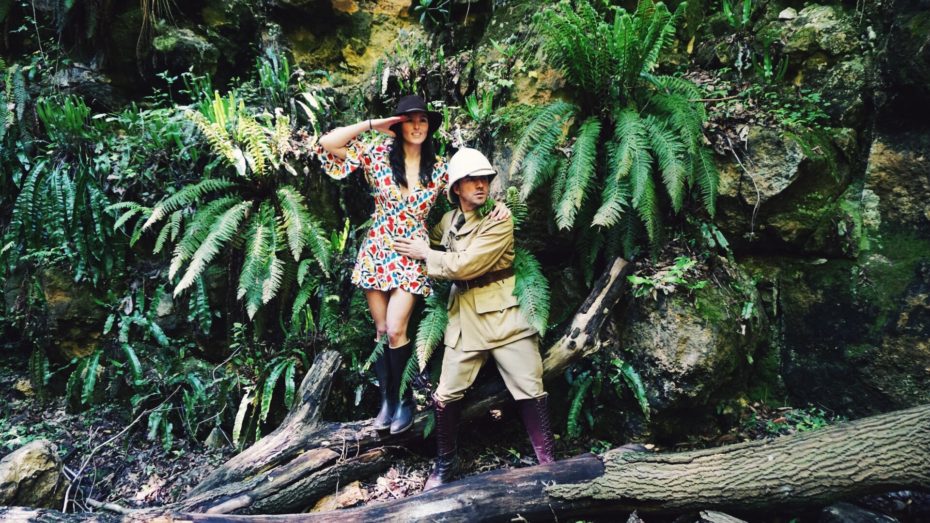 It is with this gentleman explorer that I've ventured into many precarious domains. I've followed him down manholes as bewildered Parisians drinking wine watched our heads disappear one by one below the surface, wriggled through holes the size of a cat door to reach vast galleries covered in murals and trudged through waist deep water to find underground beaches and lost worlds. And on this occasion, we were about to embark on a true Parisian Odyssey.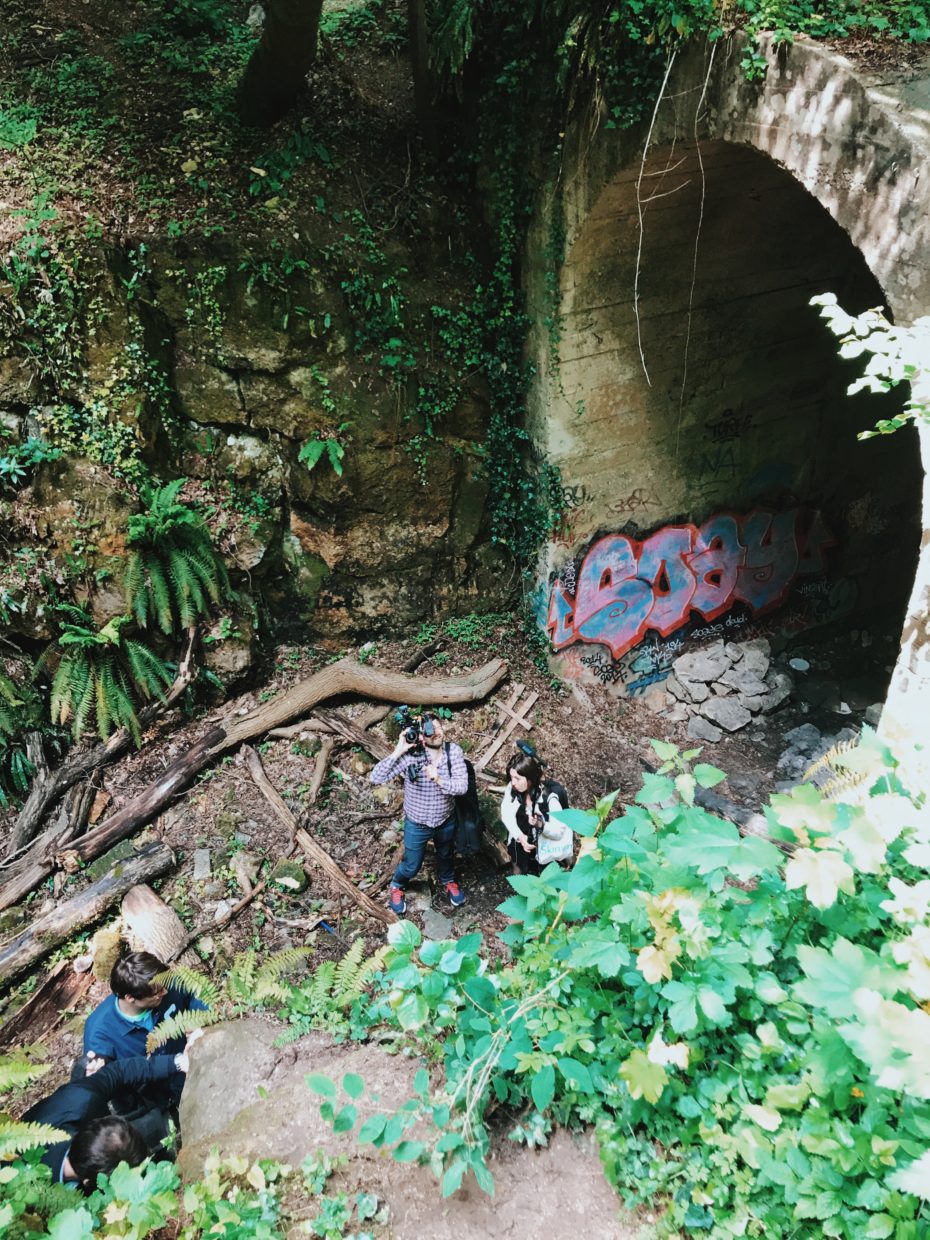 No doubt, it was an occasion to enlist my trusty film-making companion of Red Paint Films to document the entire adventure. And yes– he had to lug all his equipment into the forest, through collapsed tunnels and up rock-faces to do it. So props to him.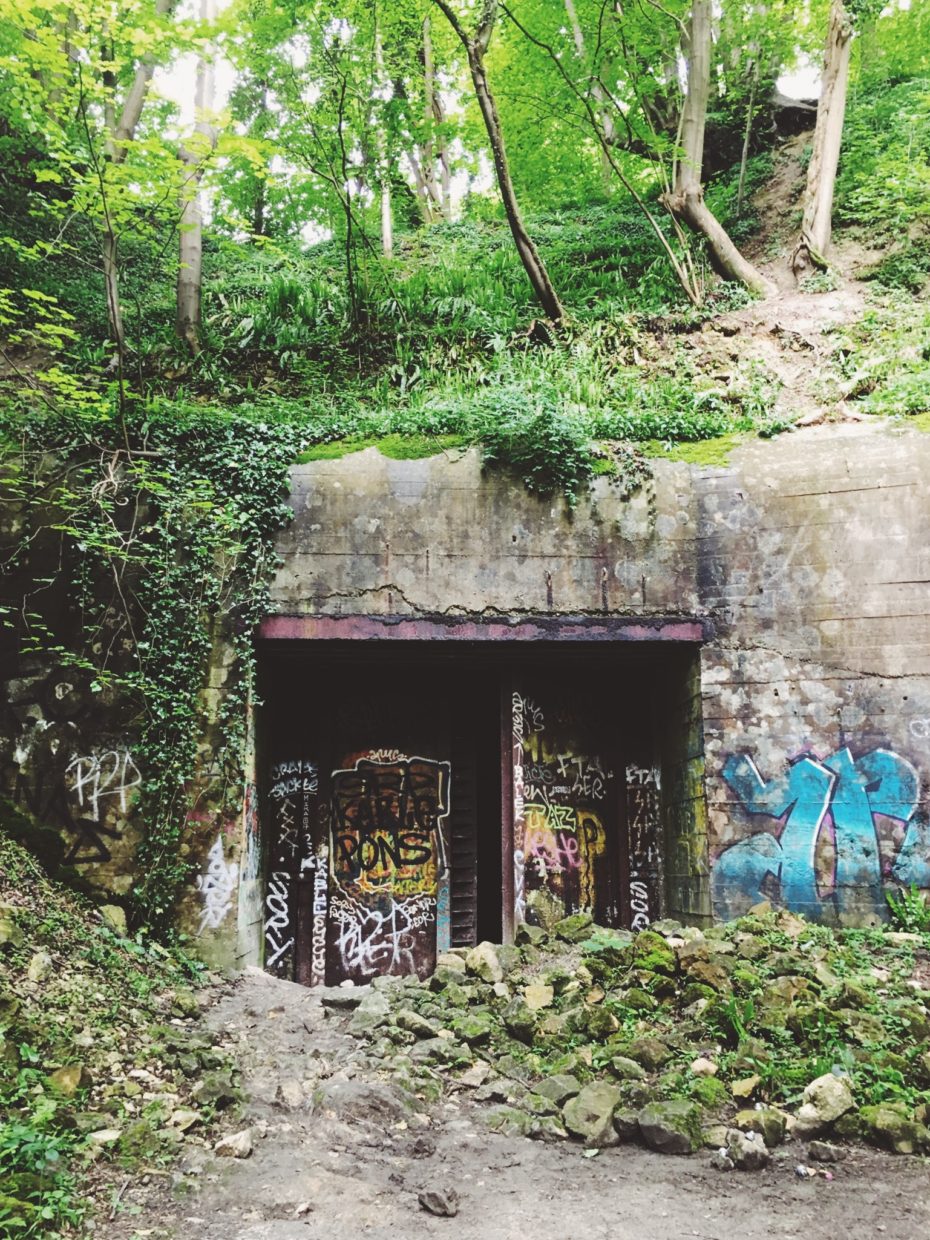 We arrived at our bunker hidden in the forest, known during the Second Wold War by the Nazi code name "1401". The Germans got to work in the old quarries here in 1943 during the occupation of Paris. They needed a place to store 700 V2 missiles that would be aimed directly at London. The missiles would be transported from Germany and brought here by train to Mery-sur-Oise just outside of Paris and unloaded onto a 300 meters platform. Part train station, warehouse and logistics centre, this bunker was built to hold the very weapons that could have changed the outcome of the war…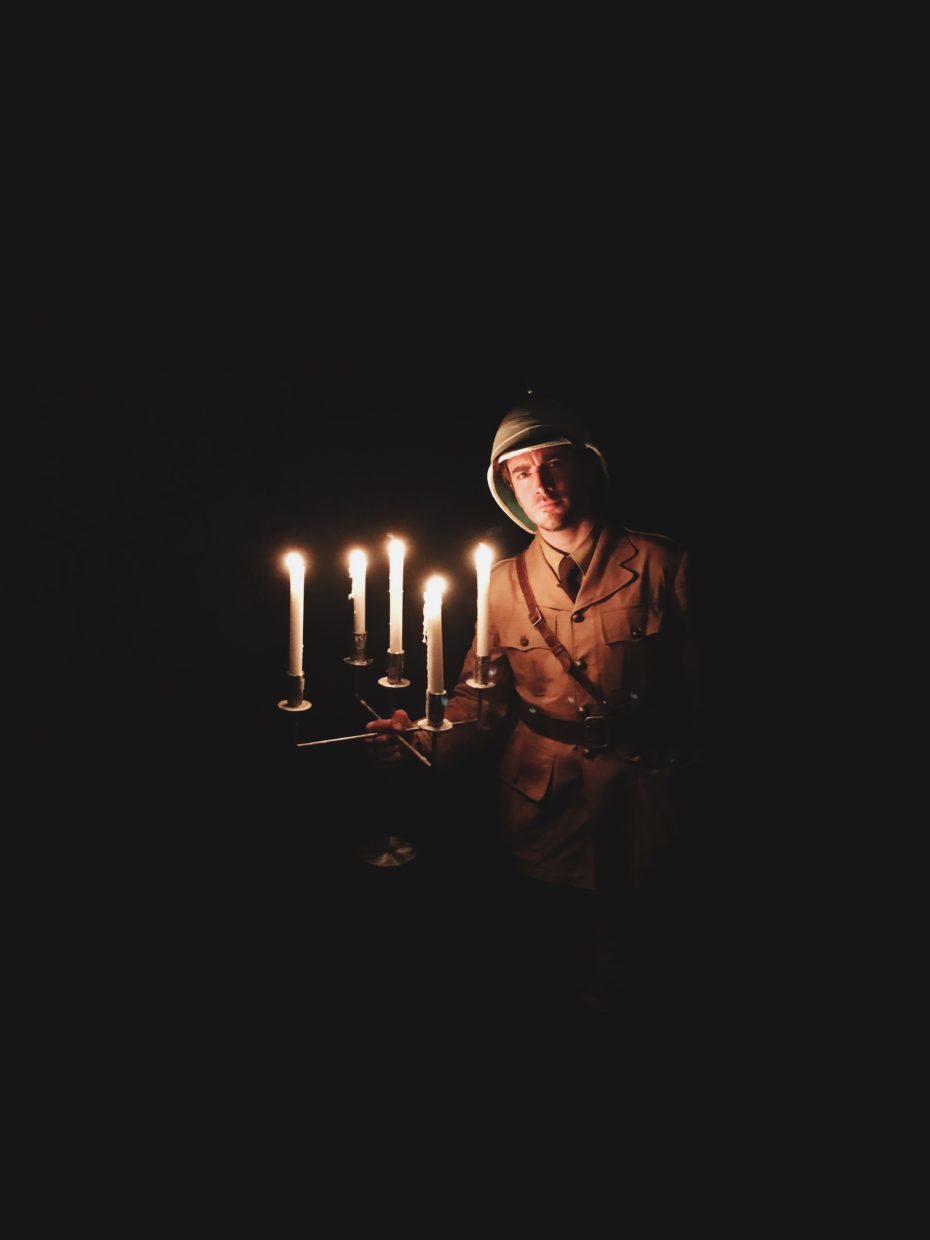 And of course, we were going to explore it by candlelight…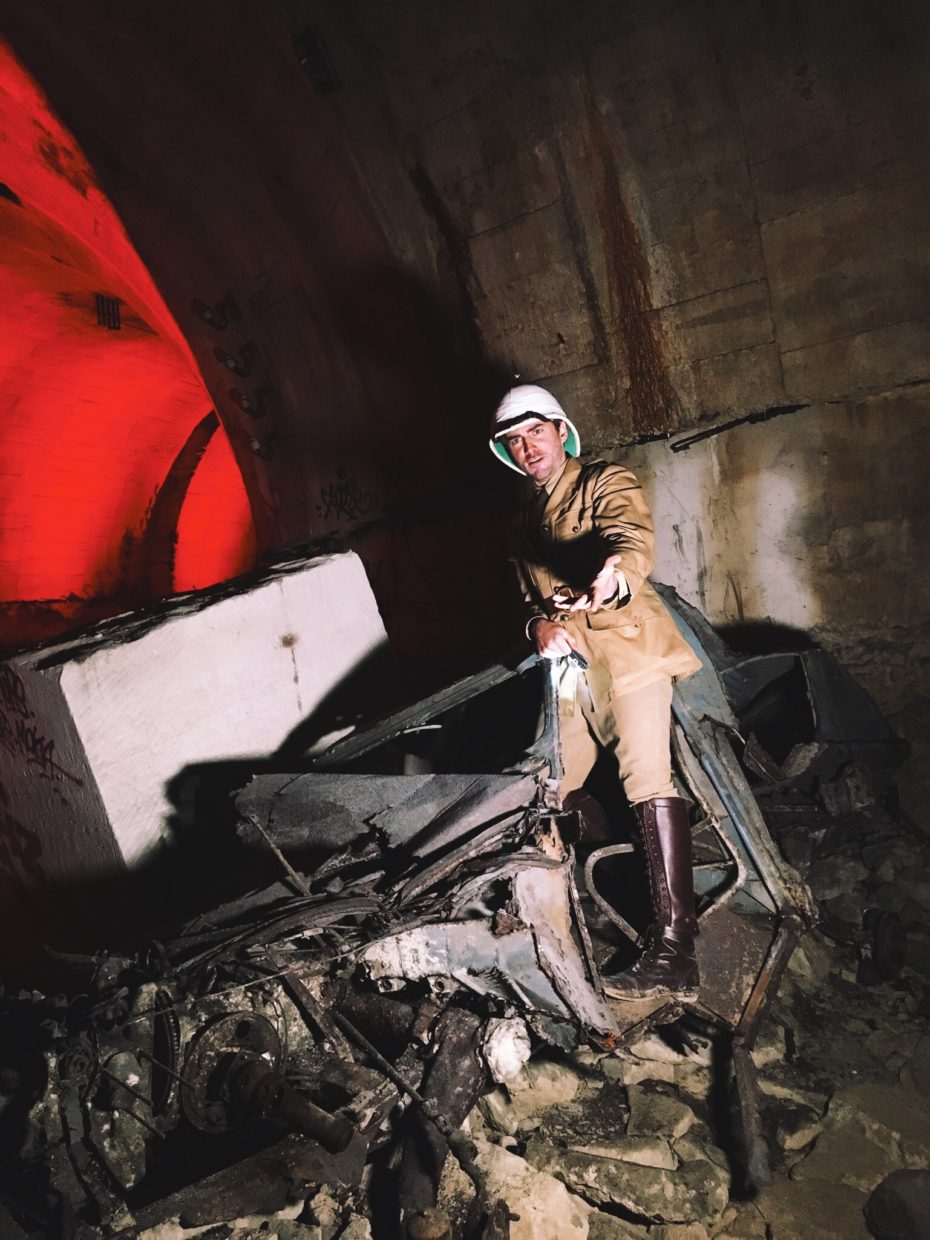 Scrambling over charred German military wrecks and collapsed quarry stones, we ventured deeper into the old tunnels where the temperatures lowered and the darkness engulfed us…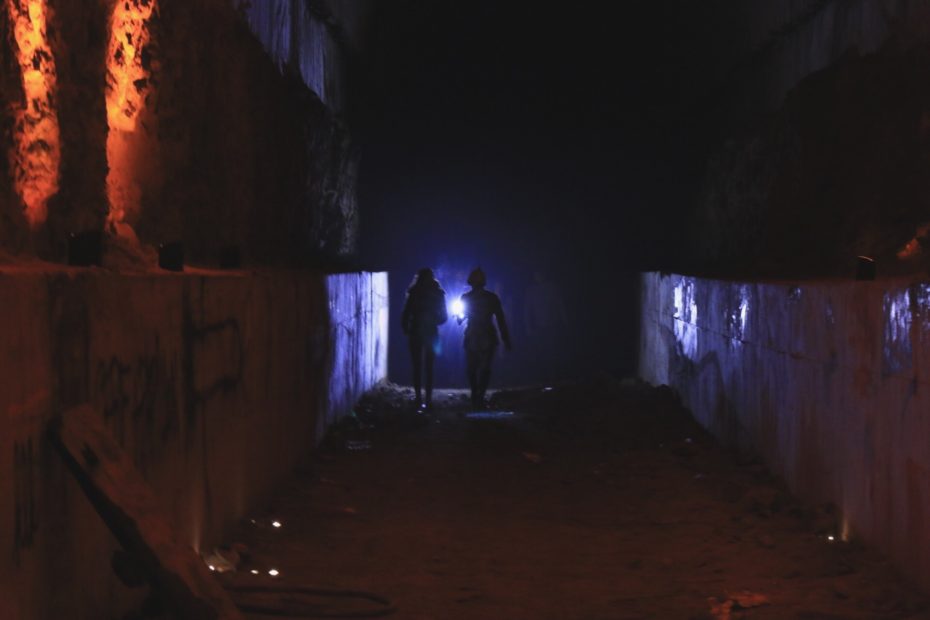 Until we eventually saw a mysterious light at the end of the tunnel…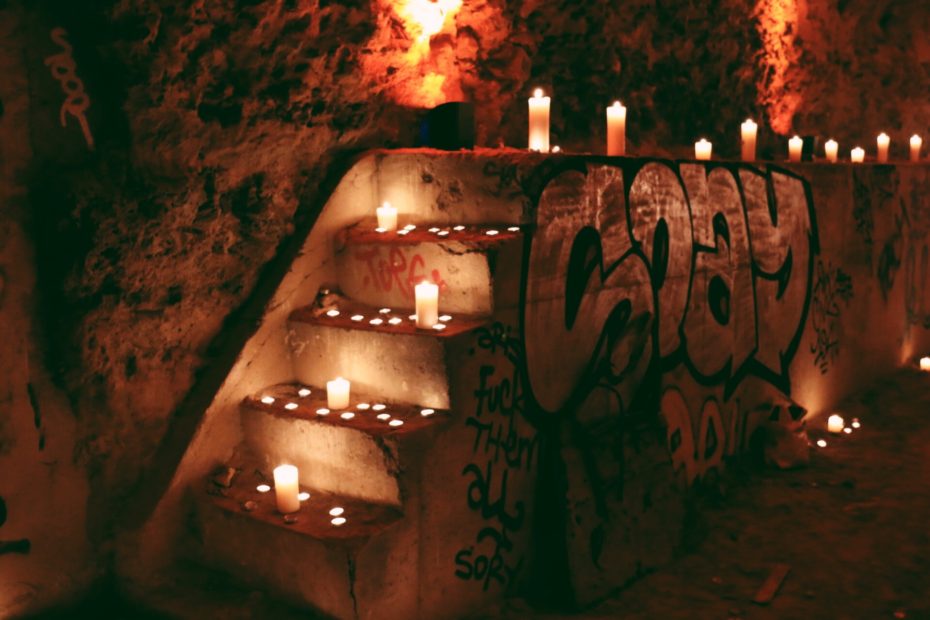 And then, as if stumbling upon the lost treasure in a buried temple, we finally arrived at our humble picnic spot– a glorious glittering feast for the eyes….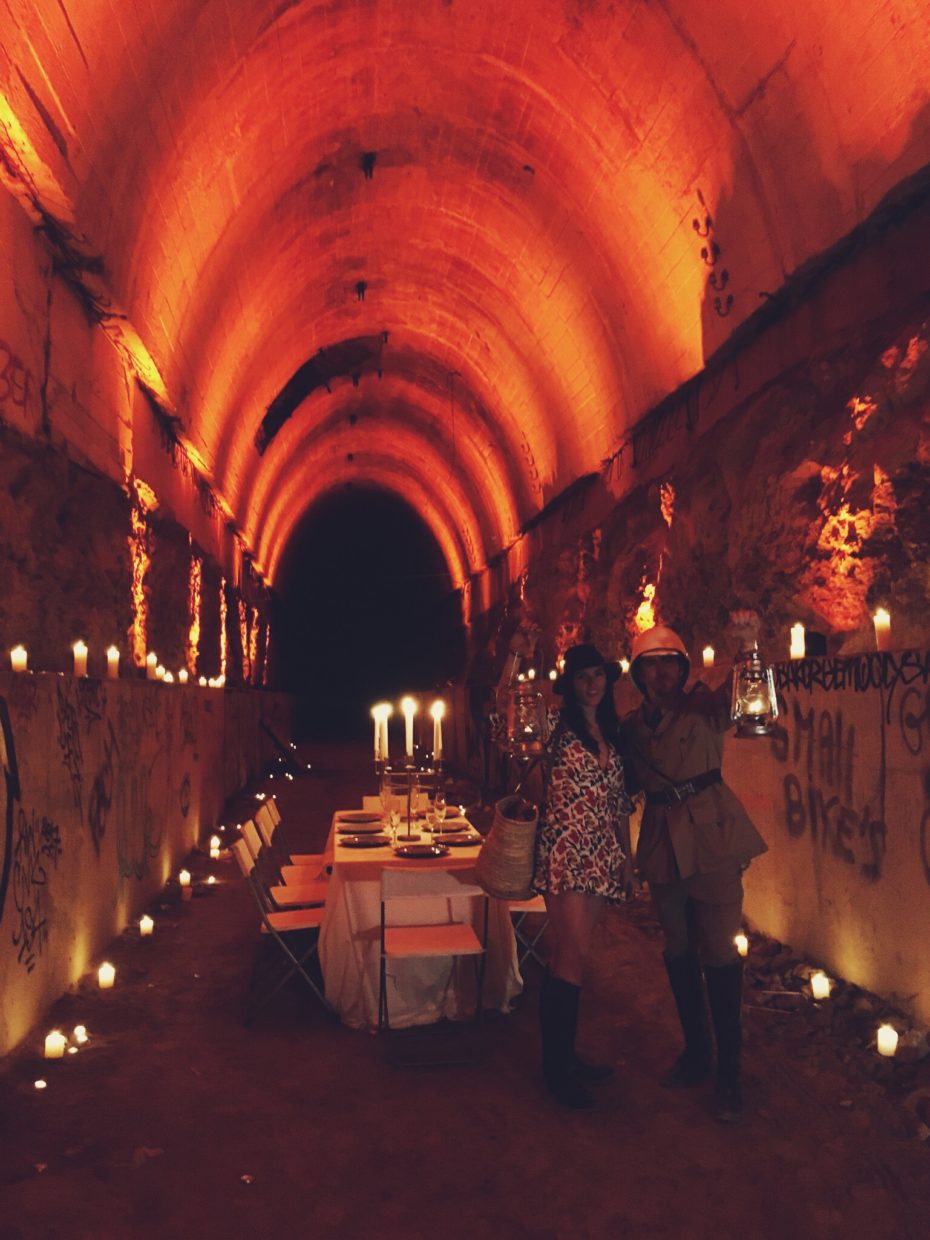 Surrounded by more candles than you'd care to count, there was our white linen banquet table, complete with silverware and champagne glasses in the middle of a forgotten underground tunnel system, hiding beneath a forest.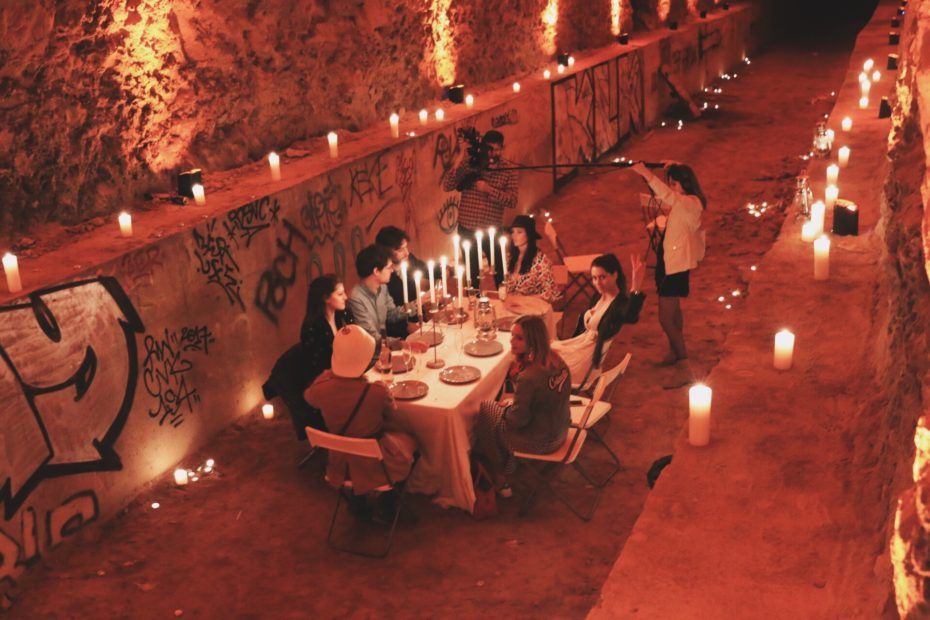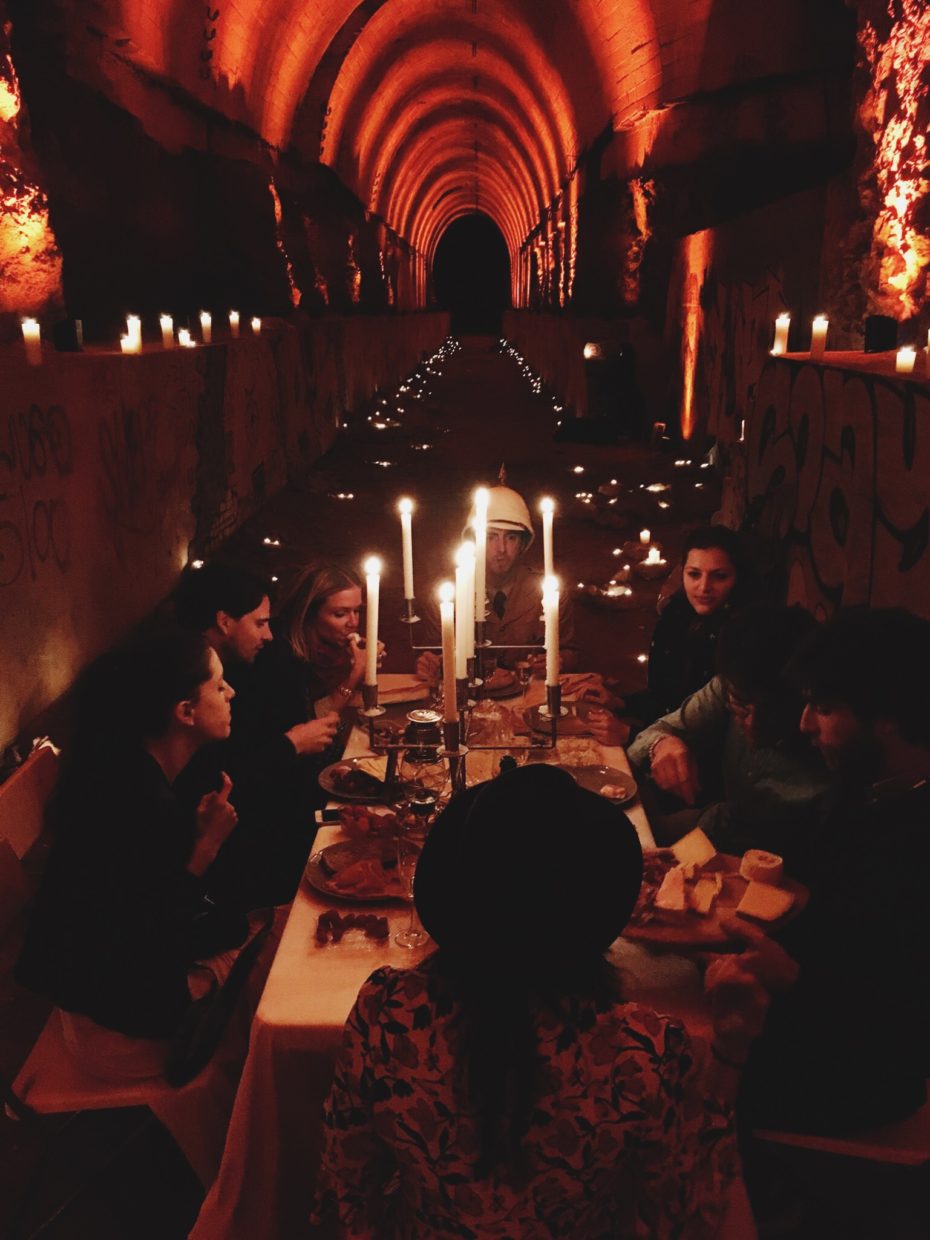 I should probably mention that, thankfully, before that train full of V2 German missiles ever arrived, the allies found and conquered this bunker in 1944. So we made a toast to that…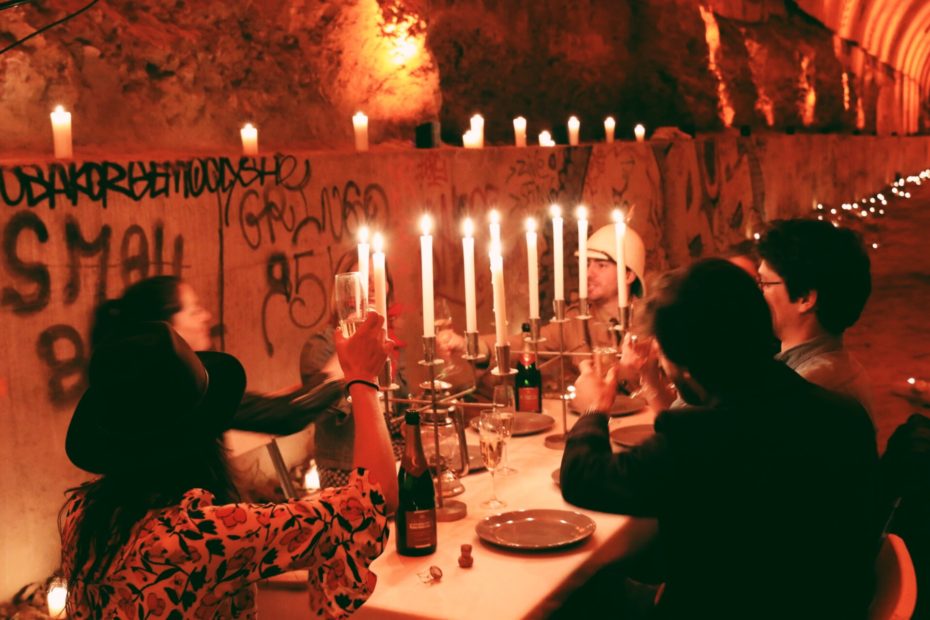 We toasted to a victorious adventure and many more to come…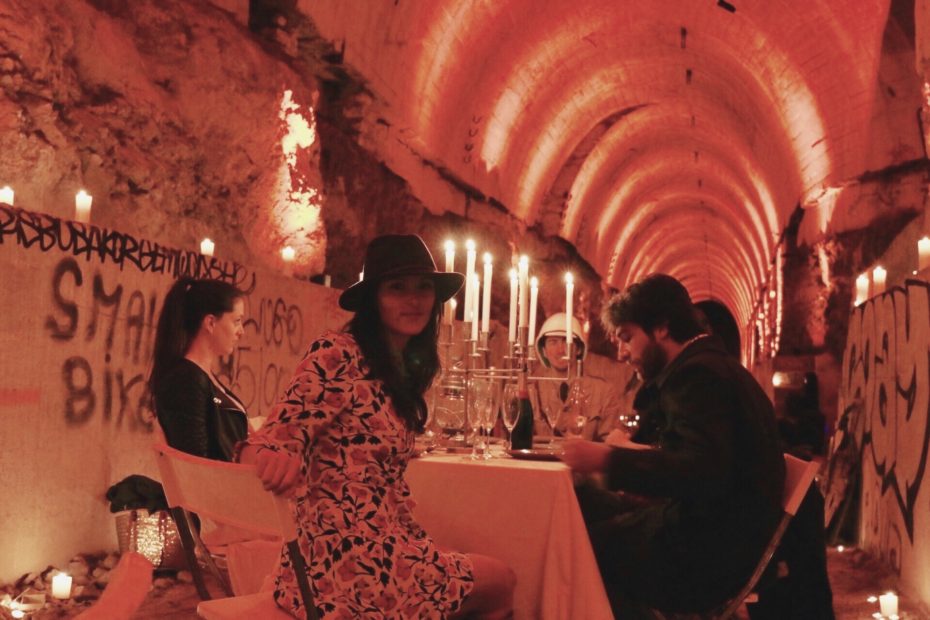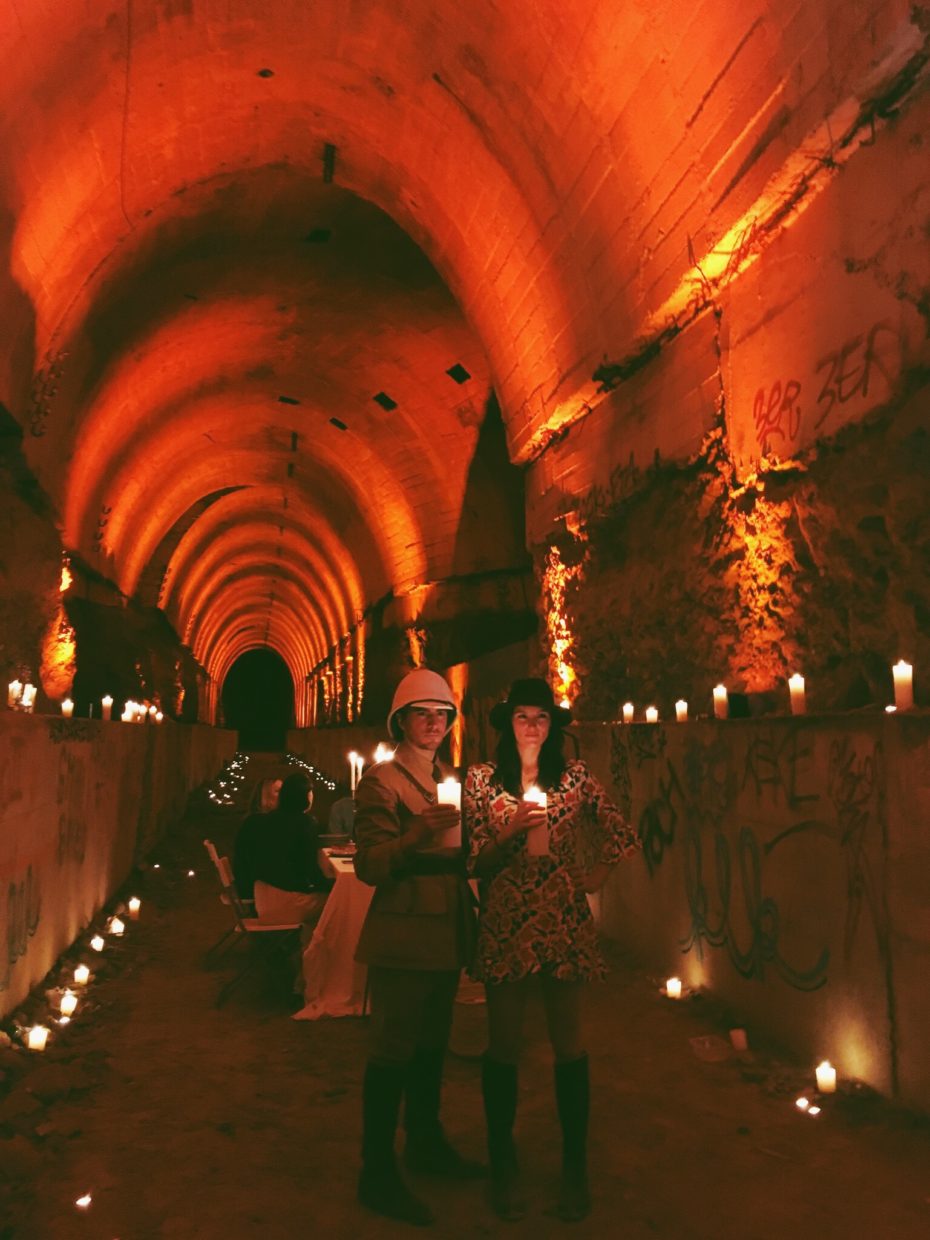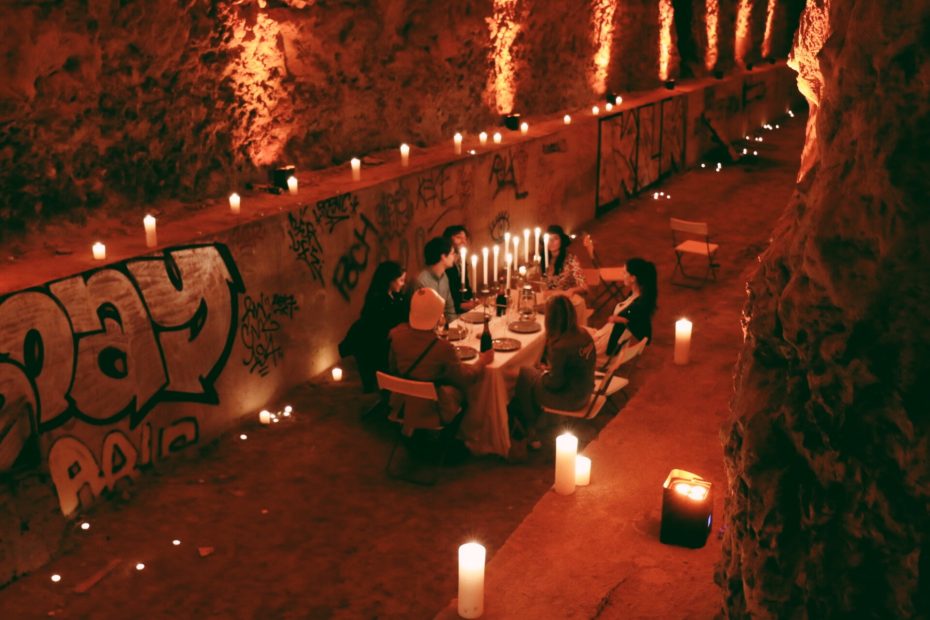 If you're interested in exploring anything truly underground in Paris (and party somewhere a little more off-grid), I can only recommend that you become involved in the world of We are the Oracle.
I'd like to thank my friends for trusting me enough to join me on this crazy adventure. Chapeau to the one and only Foulques Joubert of Agence WATO, and the biggest high-five to my amazing film partner, Red Paint Films for capturing this MessyNessy story. You can find the rest of our episodes from the Don't be a Tourist series on the MessyNessyChic Youtube channel.
Hungry for more Paris?
The updated edition of Don't Be a Tourist in Paris
is now available.Or become a MessyNessy Keyholder to gain access to our
Travel eBook library
and a direct line to our
Keyholder Travel Concierge
to plan your perfect trip. Need help planning a weekend in France? Need some restaurant recommendations for a remote village in the North Pole? We're here to help.