So there's a "barn find"– the term used for uncovering lost priceless cars sitting in a garage covered in dust– and then there's a "castle find". This is the rather more unique story of six Alfa Romeo 1960s sport cars discovered beneath a stunning abandoned castle in Belgium.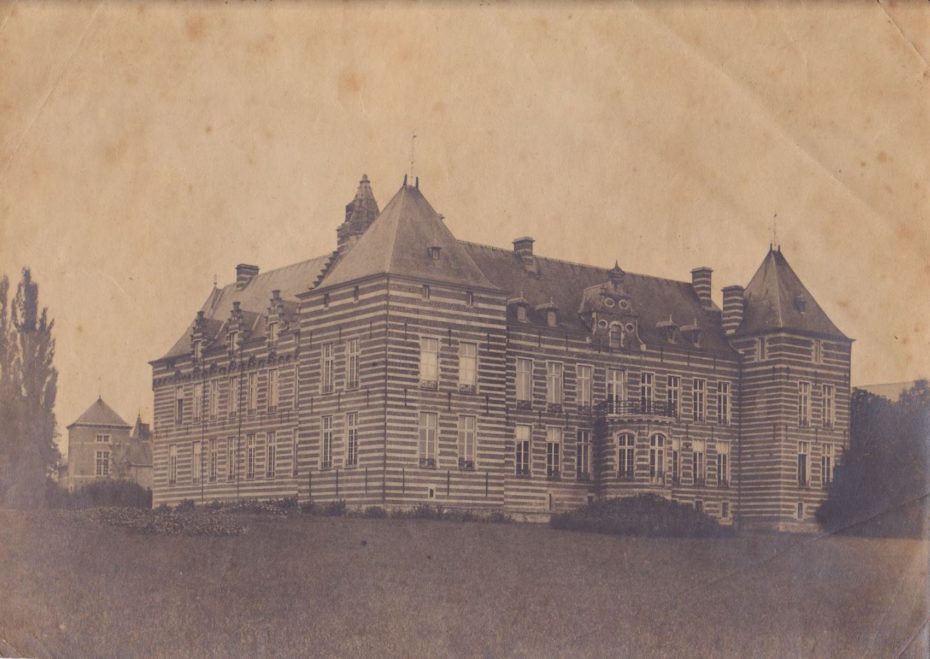 On a winter's morning before the break of dawn in 2012, a group of abandoned explorers entered the grounds of the Kasteel van Heers (Castle of Heers), a 13th century castle east of Brussels. The protected monument had been left to decay by its owners who struggled to maintain the seat of their noble ancestors. Despite years of appeals, the Flemish government seized the castle and all its contents from the Desmaisières brothers in 2007 for failing to carry out the repair work on the protected building.
Even after the castle's confiscation however, the cars continued gathering dust in the basement for at least another five years when the abandoned explorers stumbled upon them in the darkness in 2012. 
Among the cars was a prototype Alfa Romeo, believed to have been built by one of the brothers who owned the castle. In the 1960s, Michel Desmaisières dabbled in racing, and archives show a record of him entering a race with that prototype in 1964.
Michel actually lived in a small part of the derelict castle with his wife until 2007 when the castle was seized. They reportedly had a buyer for the castle, but after years of false promises, the government went ahead with the court ruling, and repossessed the castle and its contents to pay for restoration works.
Finally, in 2015, the Alfas were brought to auction and sold for a total of 117,000 euros. One went to the heirs of the Alfa Romeo company and another to the bassist of a famous band. 
Important: 
As for the castle, restoration is slow but steady. Kasteel van Heers now has its own website for those that wish to follow its progress. It also pleads for explorers to stop attempting to break in hoping to find the lost Alfas, unaware that they've all been removed and sold. If you wish to volunteer however, they'd be happy to have you. They have regular "Castle Café" meet-ups on site for "beer & brainwaves", an initiative to help speed up the restoration efforts with new ideas and volunteers. If you're in the area, the next one is on March 28th.
More photographs of the Lost Alfas here, here and here.