1. Wonderland Inc, Kansas City, 1968 (under investigation)

In 1968, Wonderland Inc., of Kansas City, Missouri, was taken to court by the United States of America. The case was brought by the Tax Division of the Department of Justice. These images formed part of the case.




More found on Flashbak.
2. Inside the world of the Parisian "Fairground King"
French showman Marcel Campion has been in the fairground business for 60 years. It's his ferris wheel that famously sits at the end of the Champs Elysées on Place de la Concorde year after year. He has an incredible collection of antique fairground art, which is going up for auction this week in Paris. French blog L'Instant Parisien got a preview of the collection at his warehouses outside Paris.
Marcel wanted to create a museum, but without government support, he's been forced to sell off the collection at auction.
A portion of the collection is on exhibition until April 25, 11 am to 6 pm, free admission at 6 avenue Hoche, 8eme, Paris. To see the full collection outside Paris, the auction house has organised free shuttles connecting Paris to the site in Pontault-Combault departing every hour from Hoche Avenue.
View the auction's catalogue "100 Years of Fairground Art" here. More found on L'Instant Parisien.
3. The World inside a Spanish Globe

On display at the University of Cambridge's Whipple Museum of the History of Science. Found on Kuriositas.
4. Bell No.2 Rocket Belt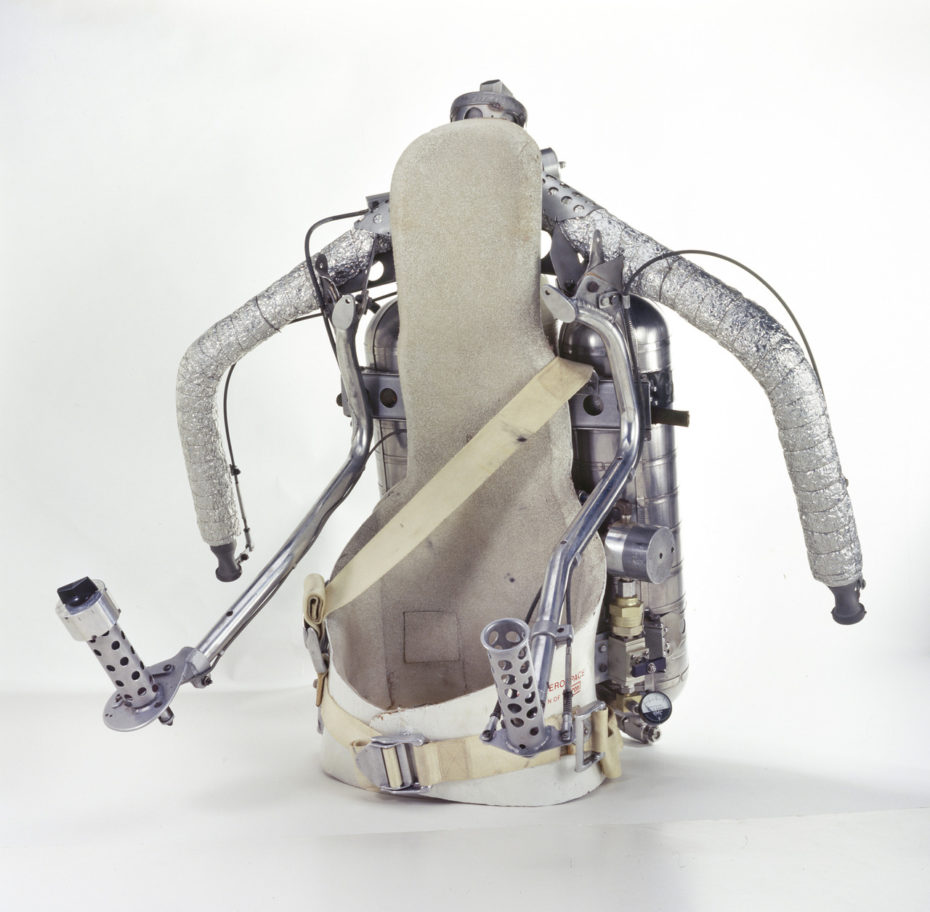 In the 1960s the U.S. military seriously studied the device as an aid to combat soldiers but found its short duration of just a few seconds of flight time too limited. Wendell Moore of Bell Aerosystems was the first to develop the invention in the mid-1950s. Today, Jet Packs are mainly used for air shows, movie stunts or in football half-time shows and other events. This object was donated to the Smithsonian in 1973 by Bell Aerospace.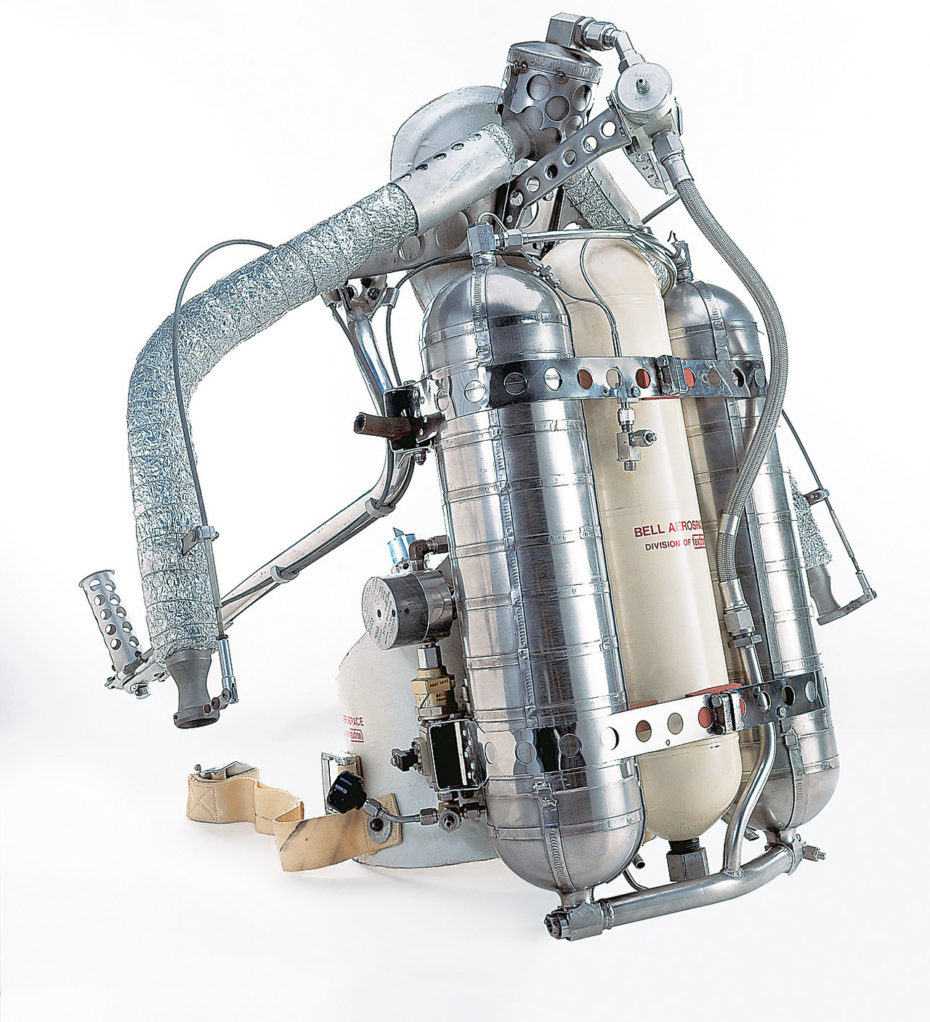 Found on RocketTumblr.
5. Martian Morse Code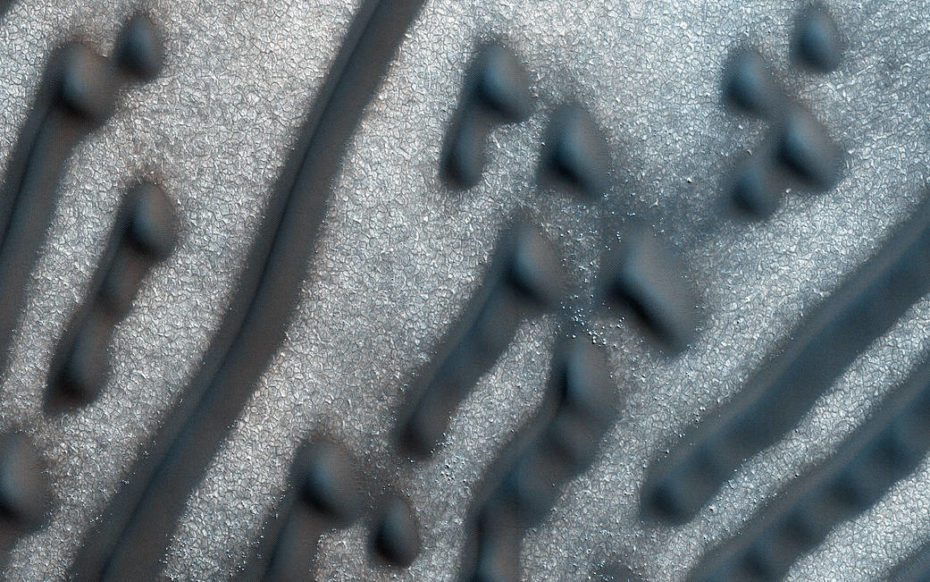 This image of dark dunes on Mars was taken on Feb. 6, 2016, at 15:16 local Mars time by the High Resolution Imaging Science Experiment (HiRISE) cameraon NASA's Mars Reconnaissance Orbiter. 
NASA found an area on Mars which supposedly has sand dunes that look like Morse code. They have dubbed it "Martian Morse Code".
"This process is not well understood at present" says NASA.
6. A Smoothie Artist





Follow Hazel Zakariya on Instagram.
7. In the Age of Why can't I have Everything…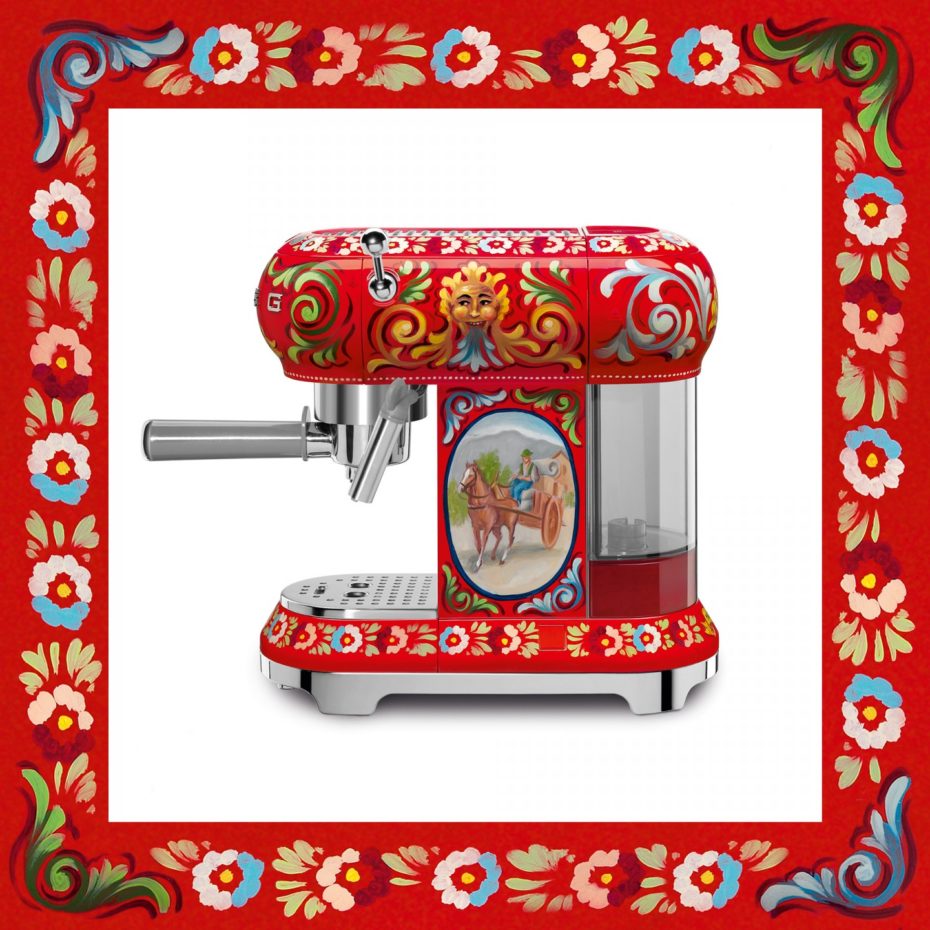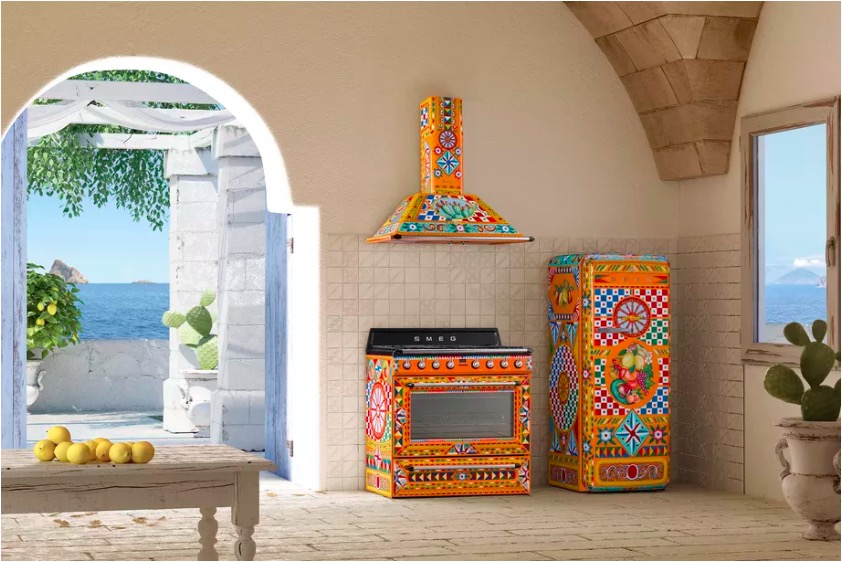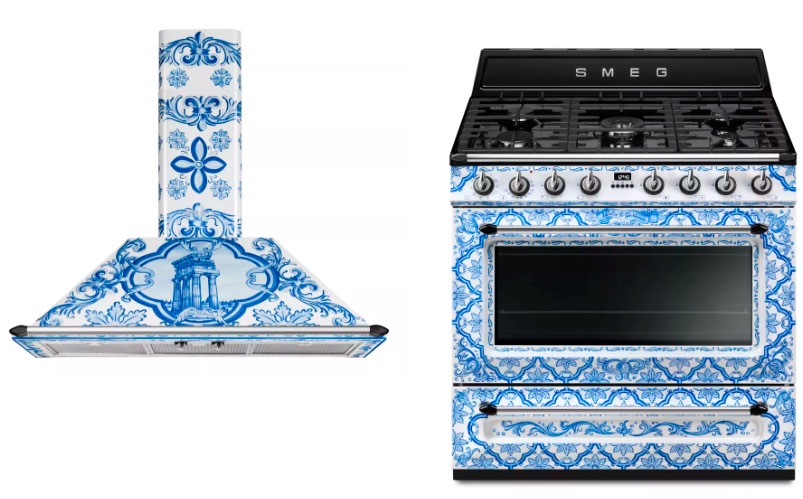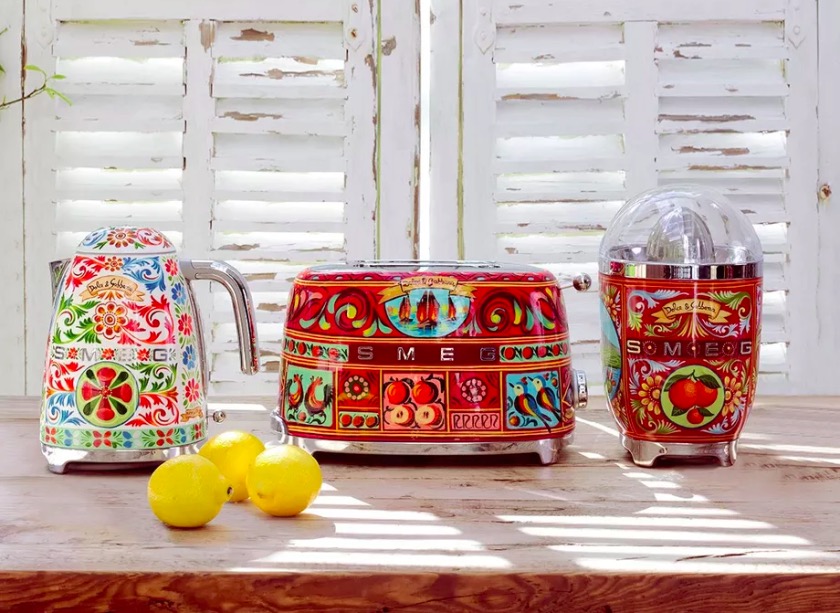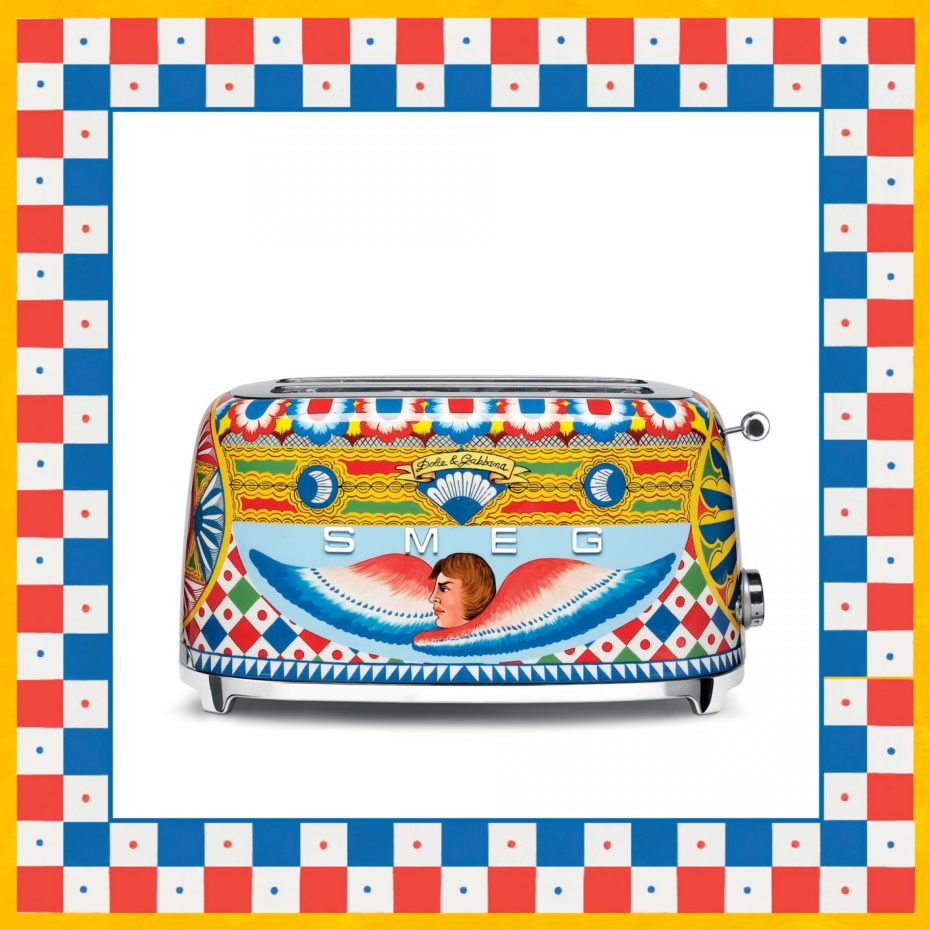 Dolce & Gabbana's vibrant appliance line for Smeg expands again. The small appliances are asking $600 a piece and the fanciful fridges that started it all can be had for $50,000 each.
8. Fake "Scarlett O'Hara" House For Sale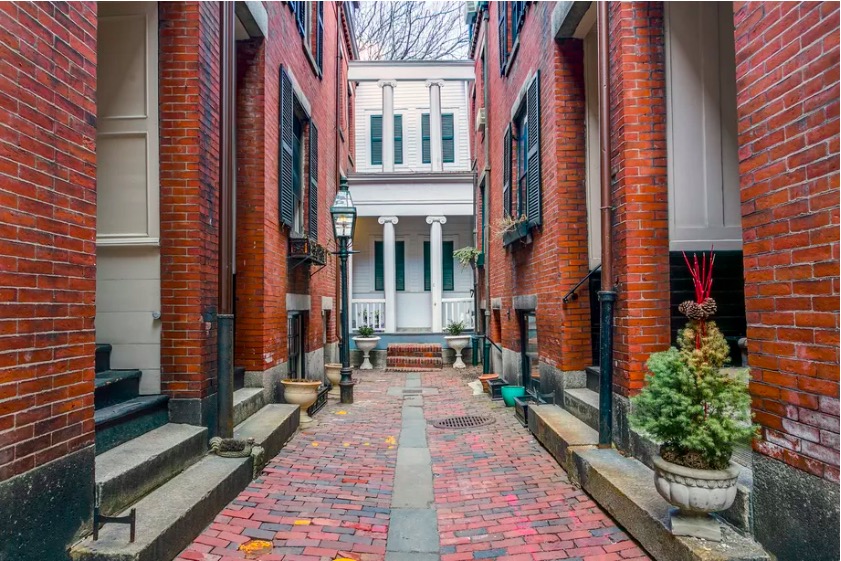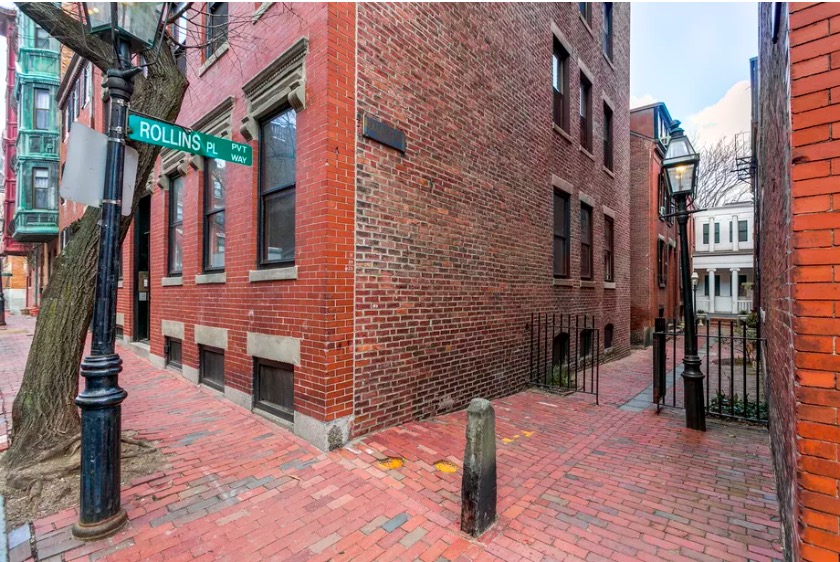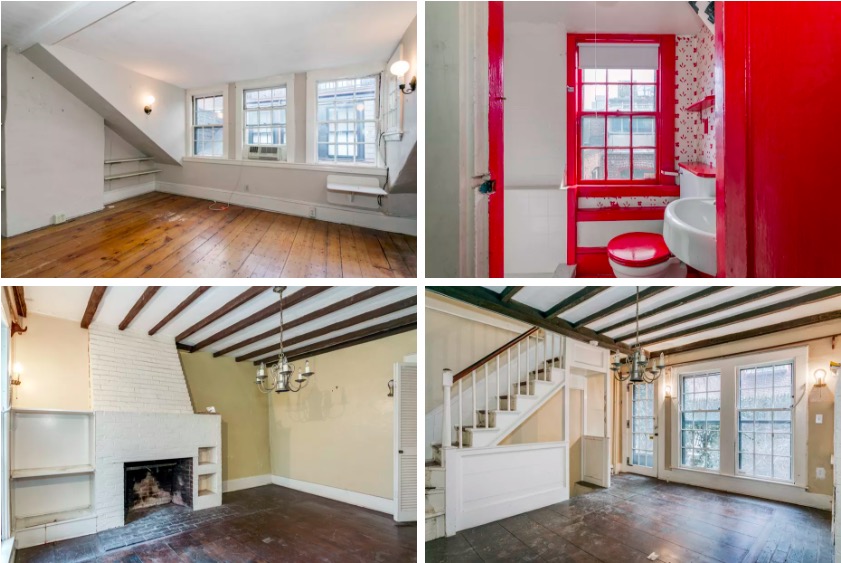 The 1,795-square-foot townhouse at 3 Rollins Place in Beacon Hill abuts the so-called Scarlett O'Hara House at the end of the private way.
That particular house is not a house at all, of course, but a three-dimensional painting, an elaborate way of covering up a brick and concrete wall at the end of Rollins Place with what looks like a little bit of antebellum Georgia (hence the nickname).
The very real porch in front of the faux house does lead to two actual residences—and 3 Rollins Place is one of them.
Found on Curbed.
9. This Country Singer (and little-known brother of Johnny Cash)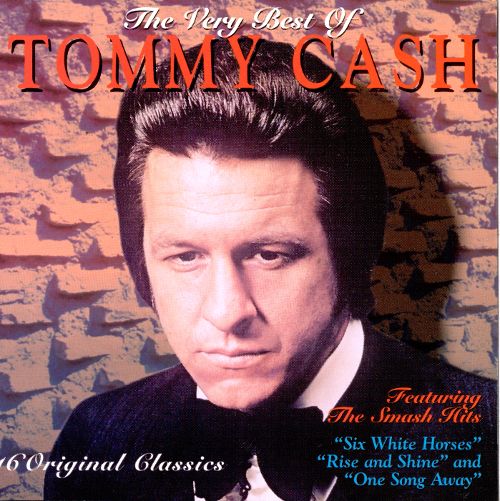 Johnny Cash has a younger brother that was also a country singer-songwriter named Tommy Cash, who released a single called "I Didn't Walk the Line".
In late 1969, while on Epic Records, he delivered his biggest hit, a tune dedicated to John F. Kennedy, Robert F. Kennedy and Martin Luther King, entitled, "Six White Horses." 1970 saw a pair of Top Ten singles, "One Song Away" and "Rise and Shine". Cash's final Top 20 hit, "I Recall a Gypsy Woman," was released in 1973.
Cash continues to record albums and currently tours around the world.
Found on Wikipedia.
10. Posters by the Society for the Prevention of Cruelty to Animals, 1935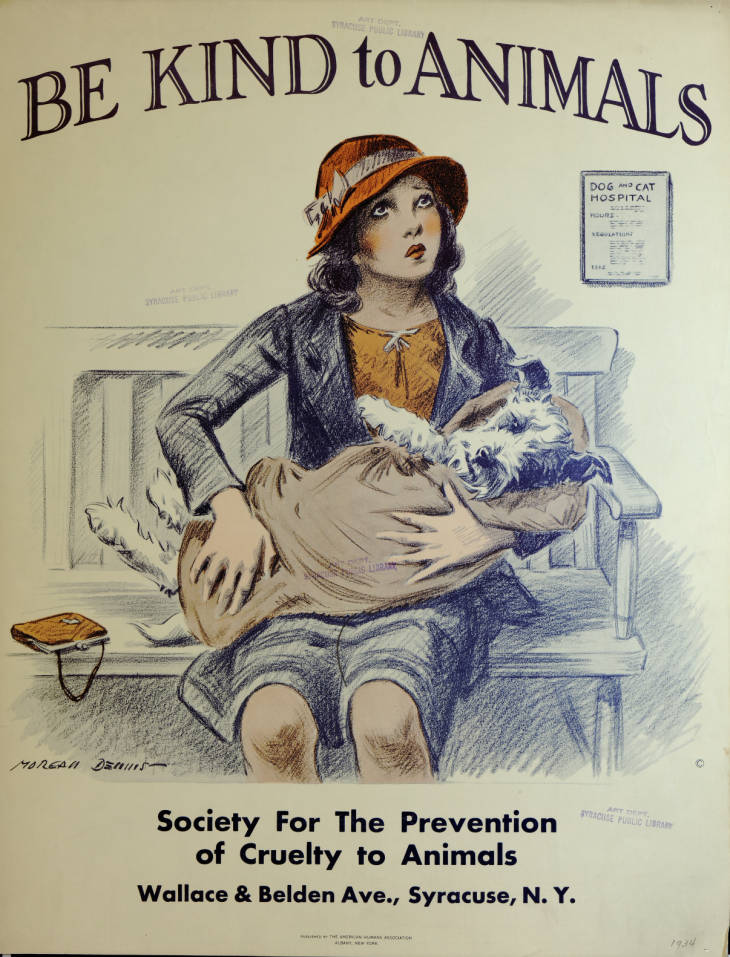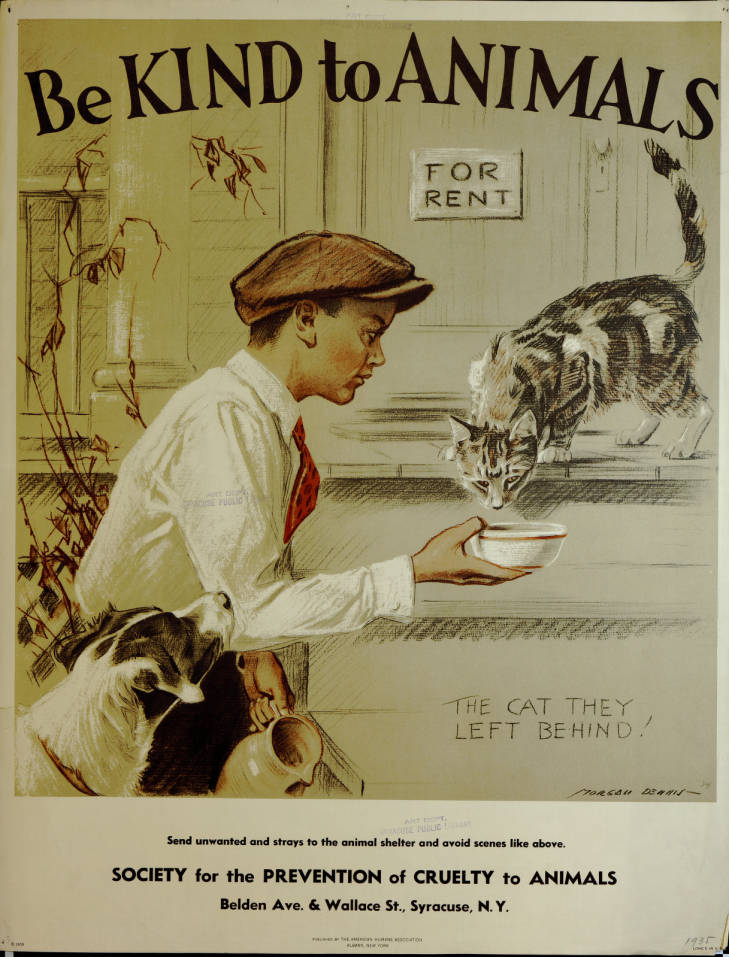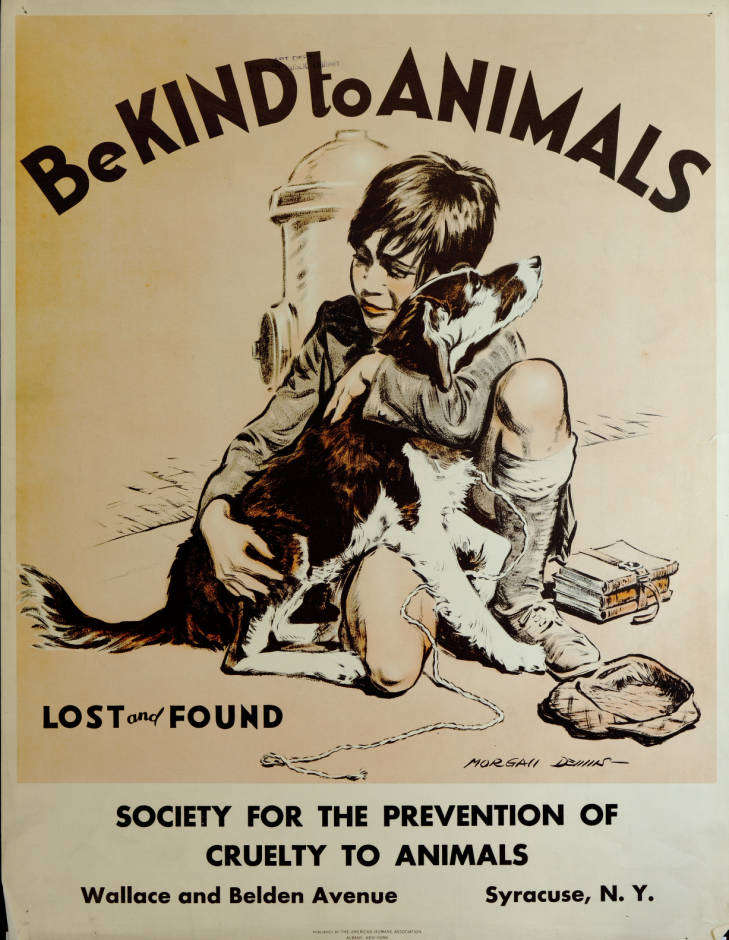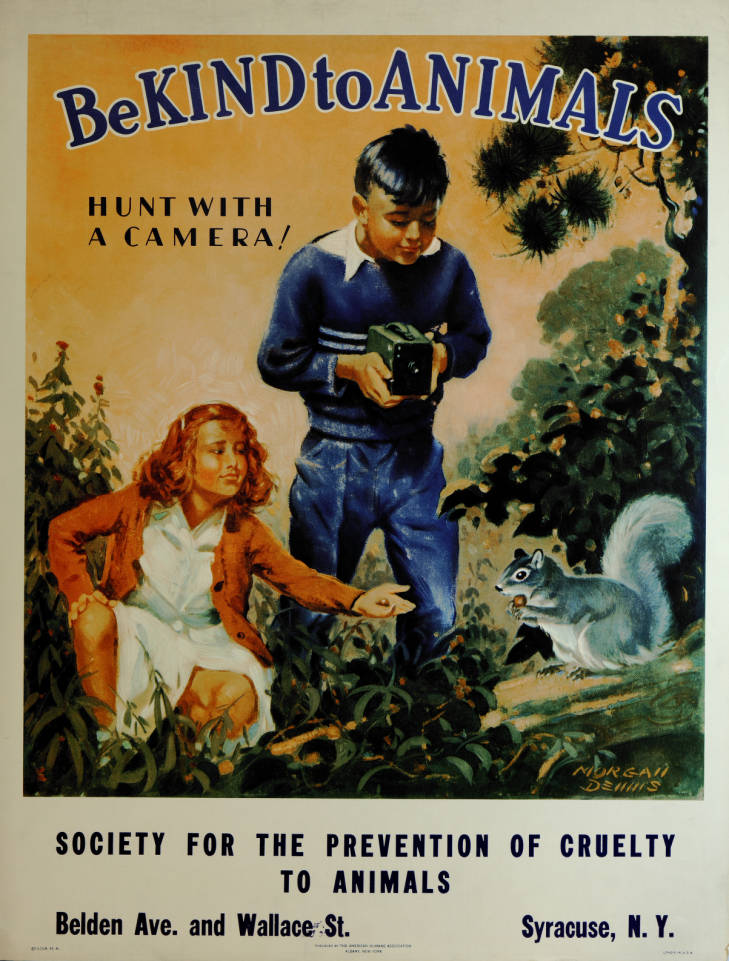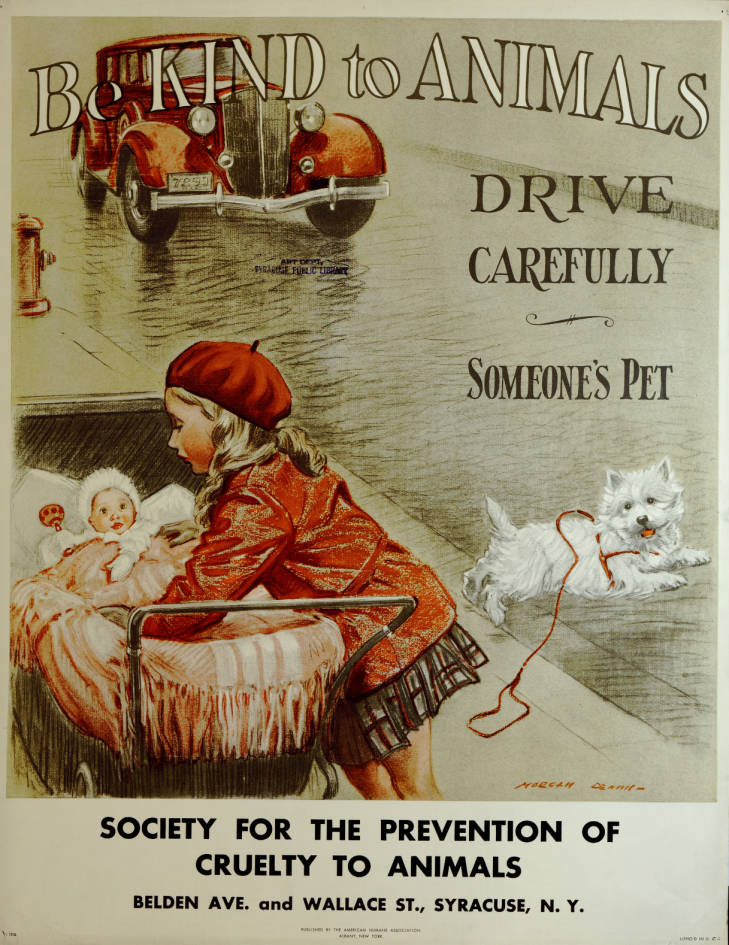 Found on the New York Heritage Digital Collections.
11. This ol' VW Van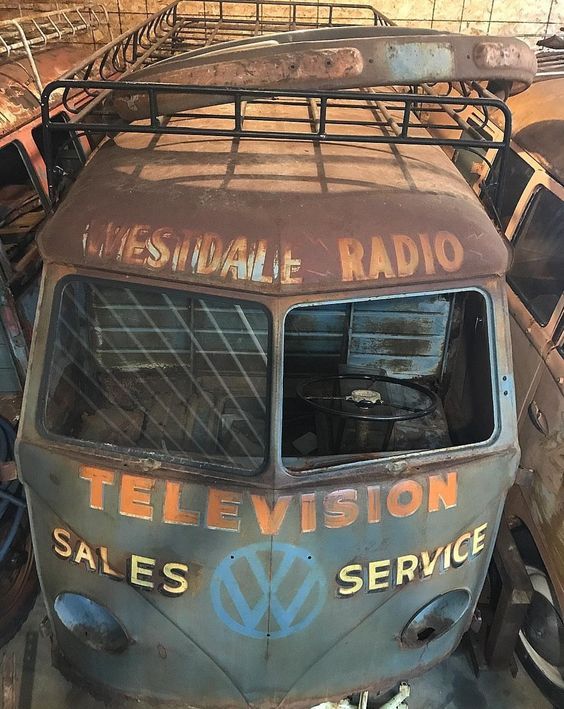 Found on Pinterest.
12. A map of every single tree in NYC which you can click for info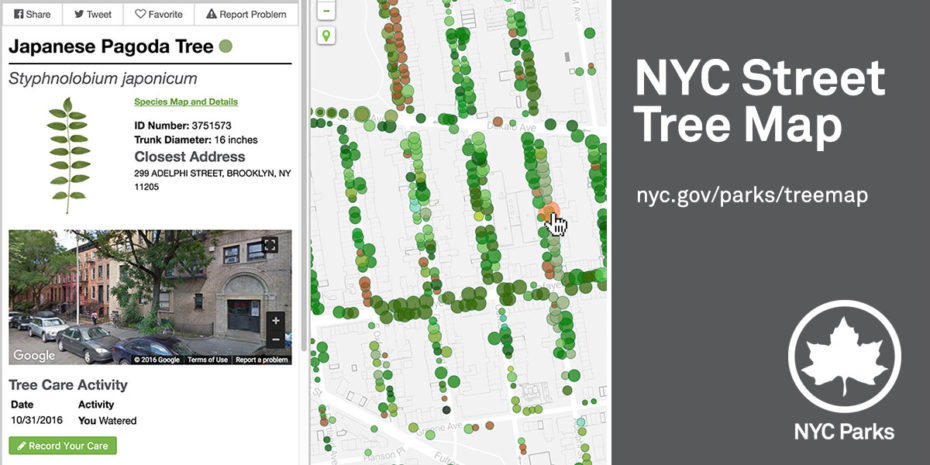 Start navigating here. Found by a MessyNessy ambassador.
13. Wander around this Paradisiac Garden in the South of France
Director Toby Amies visits Chanel designer Pascal Brault's verdant South of France garden set amid a range of mountains.