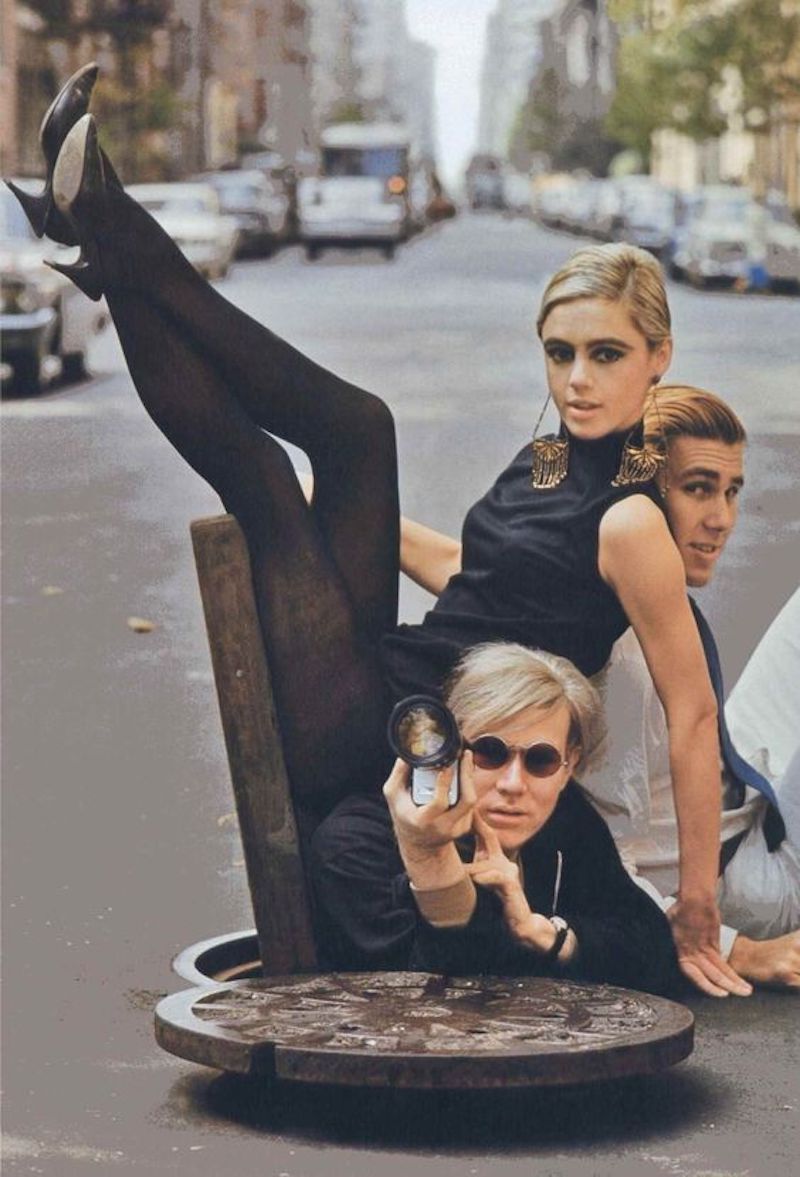 "One person in the '60s fascinated me more than anybody I had ever known," wrote Andy Warhol in his 1977 autobiography, From A to B and Back Again, "And the fascination I experienced was probably very close to a certain kind of love." He never gets more explicit, preferring instead to steep in that infamous brand of Warholian cool, while the reader waits, in vain, for him to blurt out the name of the "person" in question: Edie Sedgwick. But there were many Warhol muses — "superstars" as he called them — that it's hard to tell. After Edie, there was Nico. After Nico, there was Candy, etc. And maybe that's why there's this veneer of vagueness in his memoir: the muses may have changed, but they were all made to fit in that glittering, toxic Superstar mold with a short expiration date. And as time wore on, dozens of superstars fell to the wayside. From the first model of colour to appear on the cover Vogue to a sex symbol of gay subculture, we're taking a moment to remember a few of those lesser-known muses…
Donyale Luna, the world's first black supermodel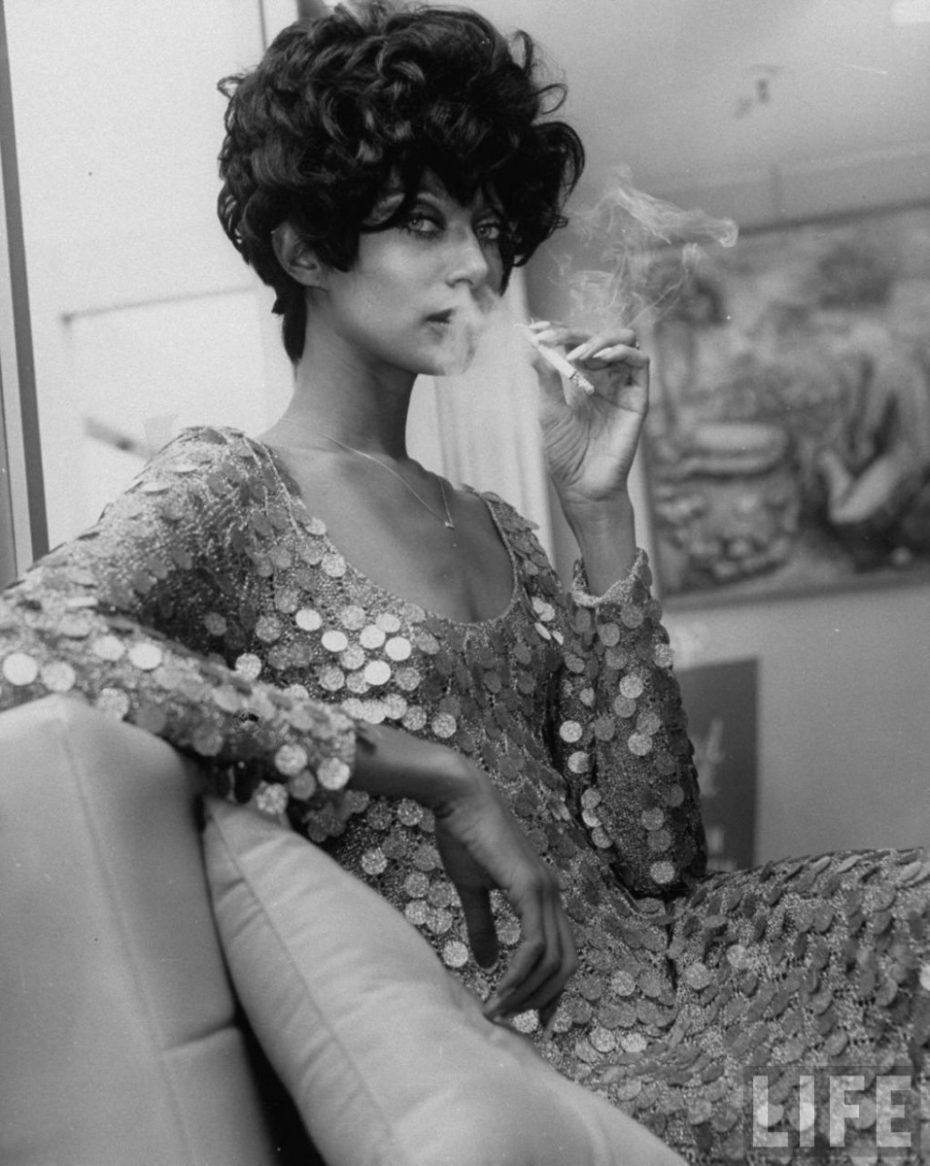 She never quite reached superstar status, but Donyale Luna was one of Warhol's standout "screen test" faces, and a groundbreaking model and actress in her own right. She was also the first model of colour to appear on the cover Vogue shot by David Baileyin 1966 (according to Luna, her mother was indigenous Mexican, her father Egyptian).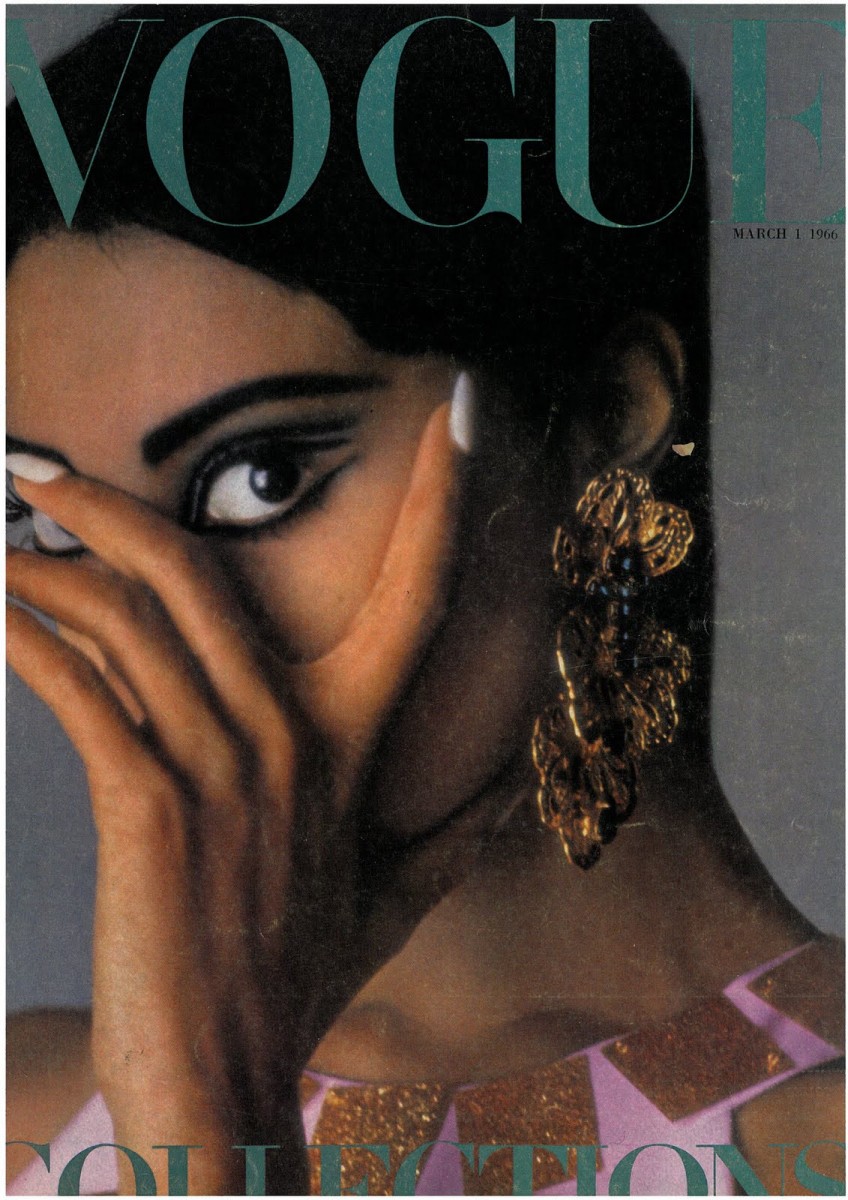 She did numerous screen tests for Warhol, and appeared in his 1965 film, Camp, where she worked a fictional runway in a fur coat. In what was probably one of Warhol's strangest plots, she played a version of Snow White (with 13 boyfriends) in a rare 1967 short film.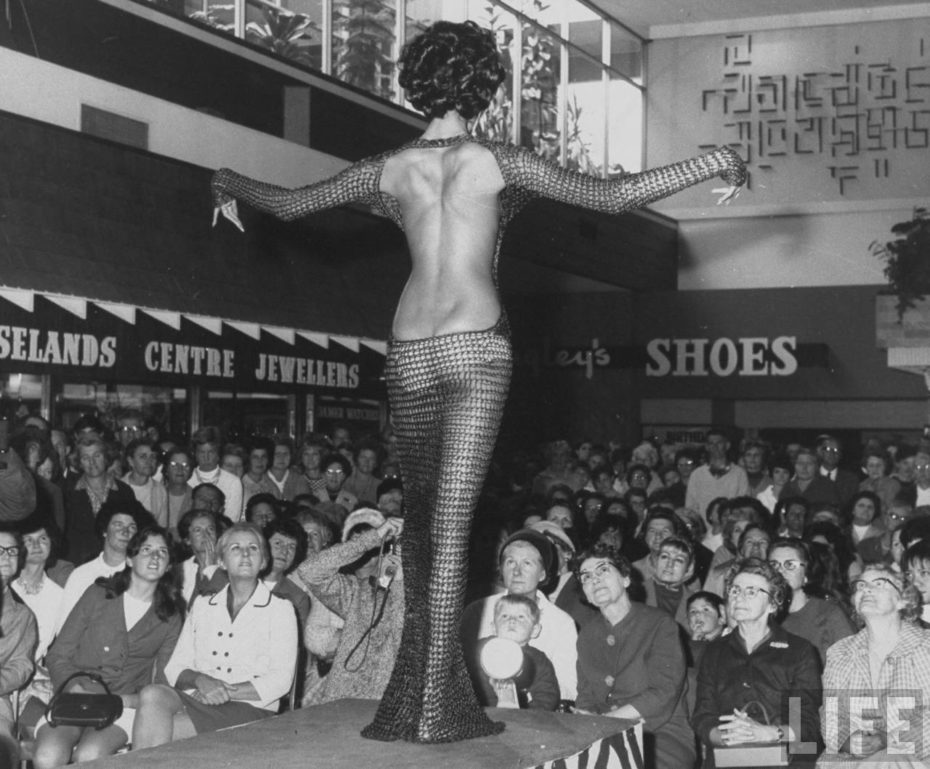 An article in Time magazine published on April 1, 1966, "The Luna Year", described her as "a new heavenly body who, because of her striking singularity, promises to remain on high for many a season. Donyale Luna, as she calls herself, is unquestionably the hottest model in Europe at the moment. She is only 20, a Negro, hails from Detroit, and is not to be missed if one reads Harper's Bazaar, Paris Match, Britain's Queen, the British, French or American editions of Vogue."
https://www.youtube.com/watch?v=0GLP7ZkB21E
Born Peggy Ann Freeman, she had come from a broken home, and at the age of 20, her mother fatally shot her abusive father in self-defense.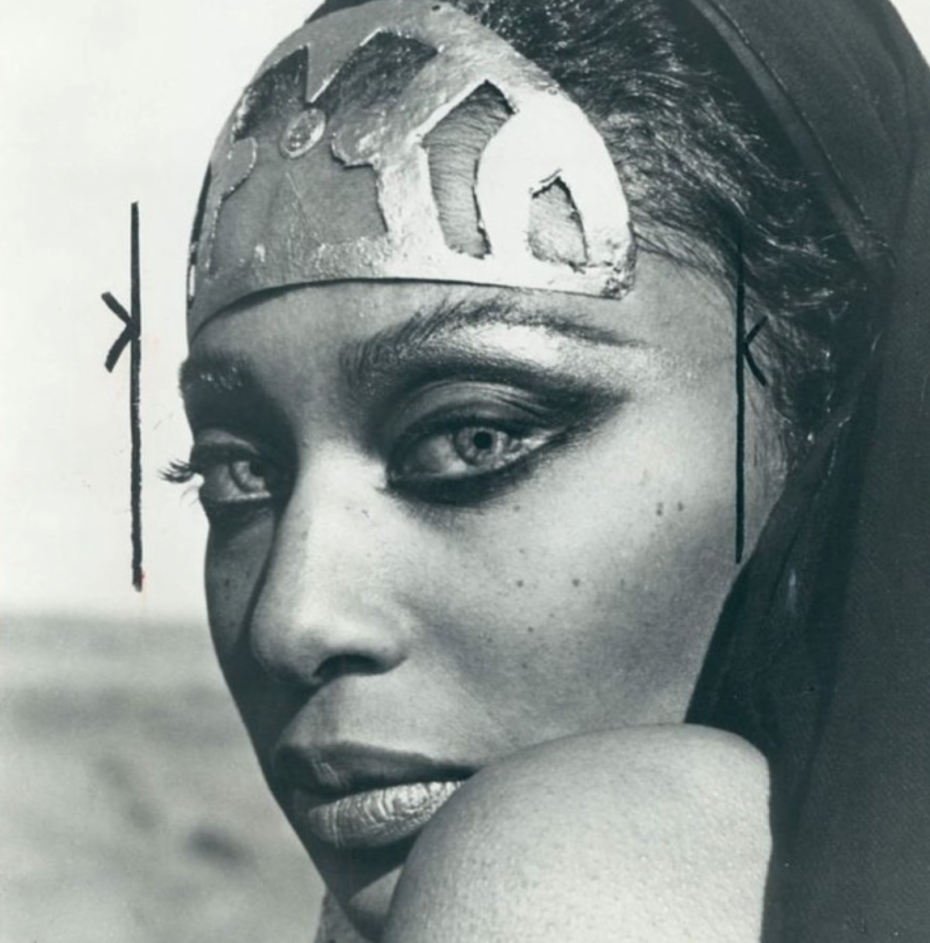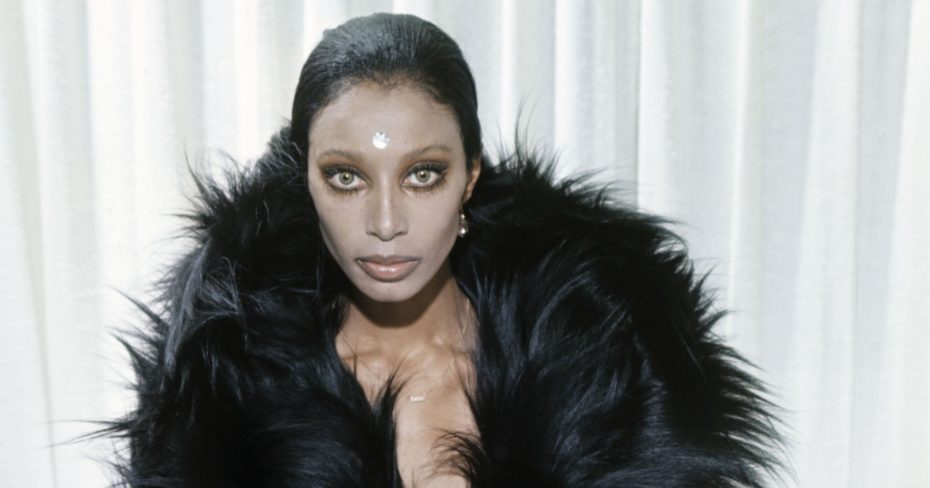 By the 1970s, however, Luna's modeling career began to decline due to her drug use, eccentric behavior and tendency to be difficult. Fellow model. She died at the age of 33 from a heroin overdose.
Little Joe, Warhol's
sex symbol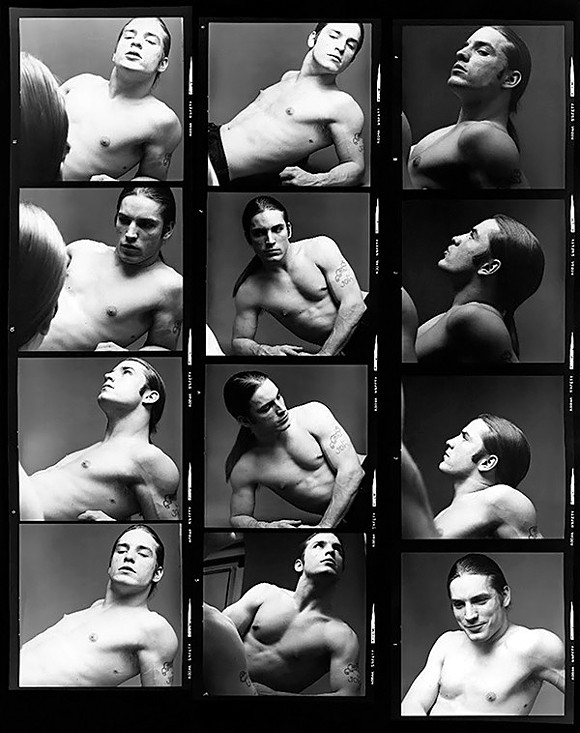 "Little Joe" Dallesandro has a lot to show from his time with Warhol, which helped launch him into becoming one of the greatest underground icons of LGBT kink in the '70s and '80s. You know that one Rolling Stones album cover, Sticky Fingers? Well that's, eherm, him, on the cover: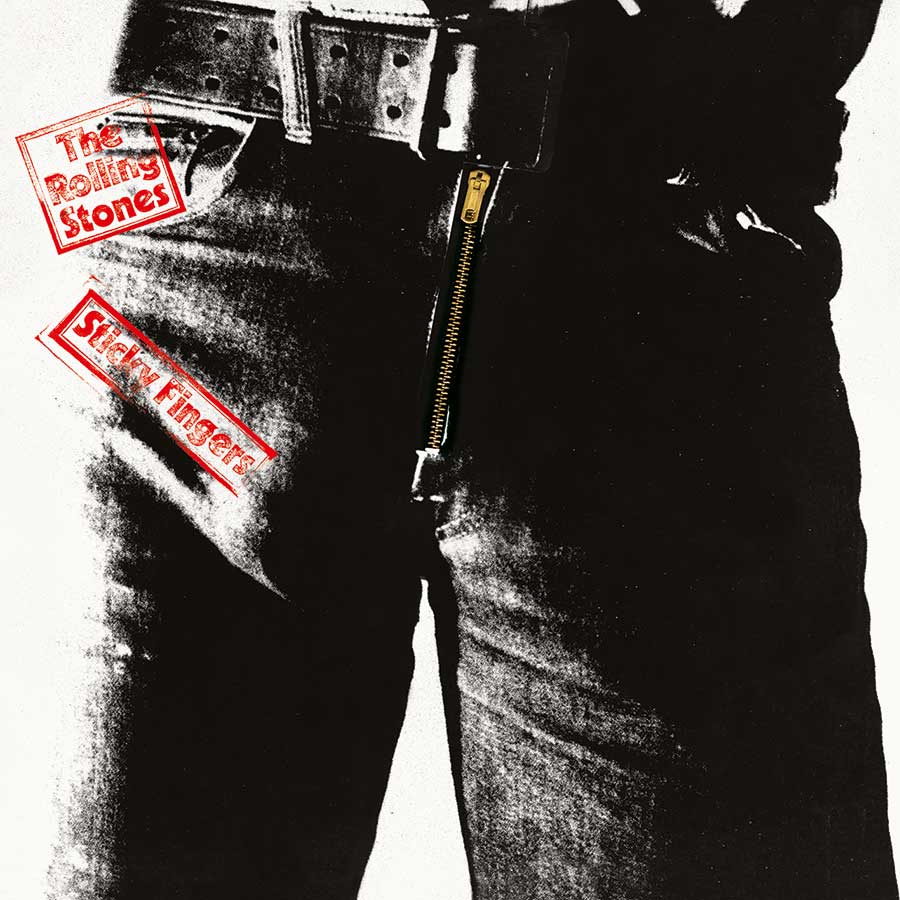 Not to mention that the very first Smiths record, printed in 1984, included a still of Dallesandro (below, left) from Warhol's 1968 film, Flesh: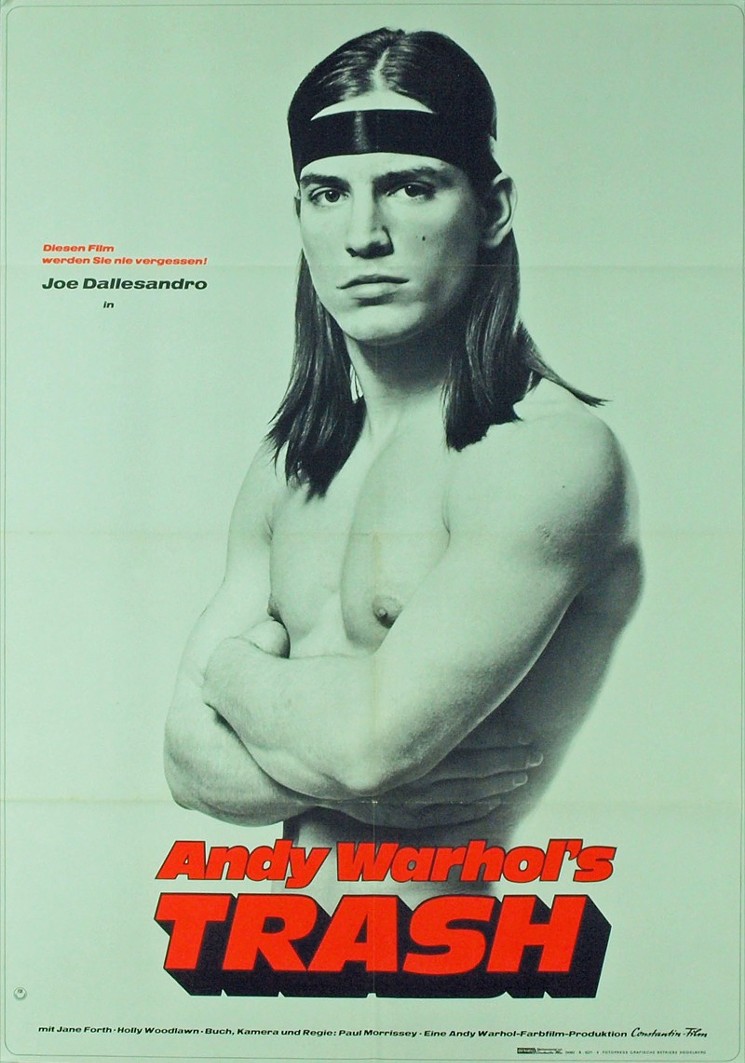 He starred in other Warhol films, like Lonesome Cowboys and Trash, but told Memphis Flyer last year that he never felt as if he was there to push him as an actor. "Andy's movies, whoever talked the fastest and the most was the lead," he said.
"The first time I met him he was sitting behind a camera reading a newspaper… you'd hear a giggle or a laugh from behind the newspaper, and then his hand would come out and he'd switch the camera on and off. Really strange, peculiar guy. "
Semi-retired from acting, as of 2009 Dallesandro managed an apartment building in Los Angeles.
Pat Ast, one of the earliest plus-sized runway models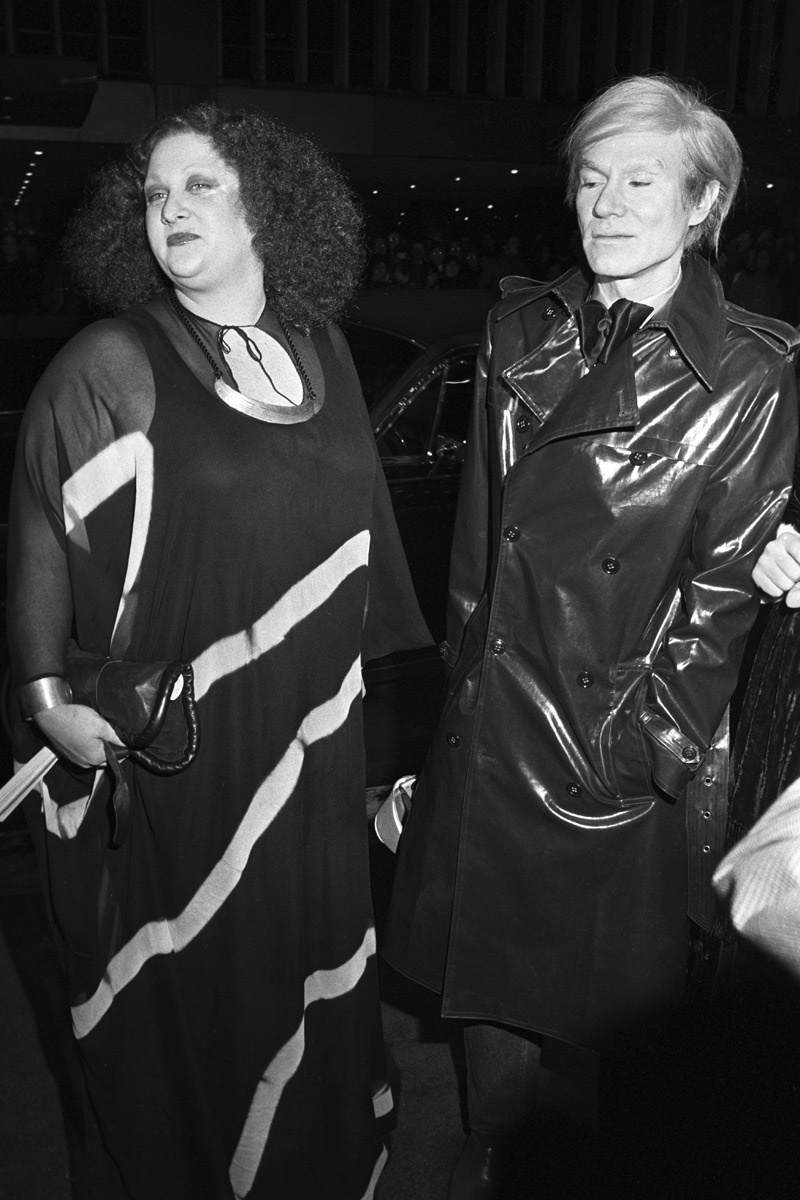 Pat definitely doesn't get enough credit as the trailblazer she truly was, both in and out of Warhol's circle. Not only was she a superstar, but a muse, close friend and runway model for the legendary designer Halston in the 1970s, one of the first designers to put a plus-sized model in a runway show.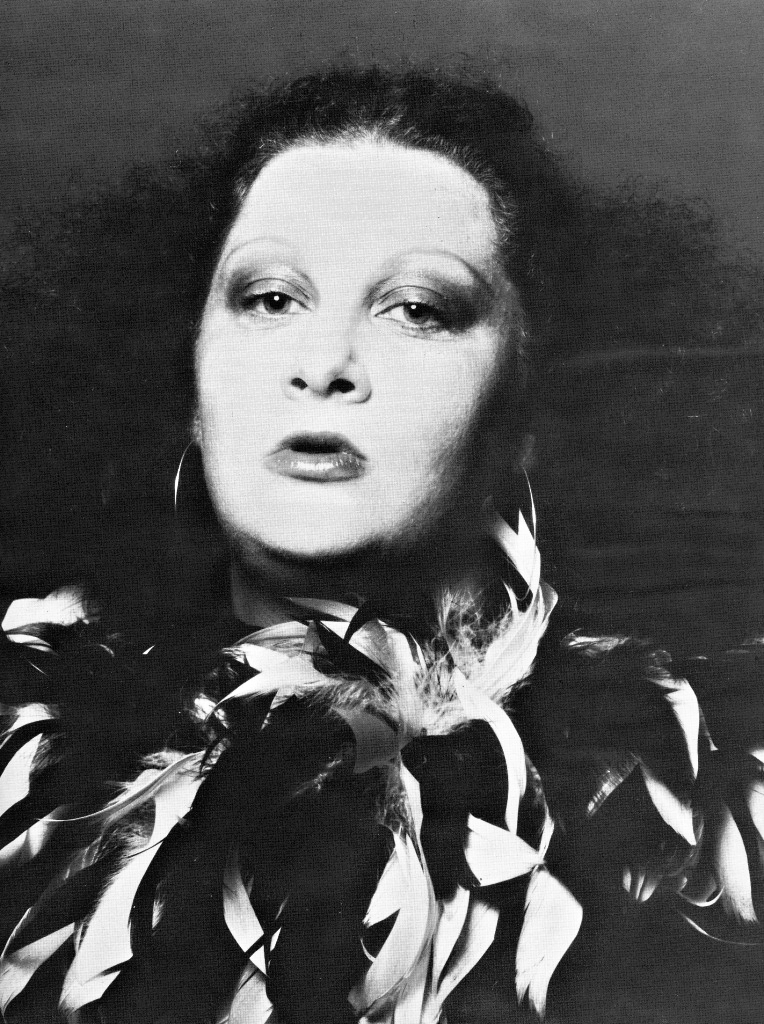 She grew up as your classic Brooklyn Jewish girl, with a dad who performed comedy sketches in the Catskills. She was a clerk at a box factory when she met Warhol, the client who'd change her life forever.
He pulled her into his various pictures, and her roles in the movies led to her eventual meeting with Halston, the designer who took the '70s by storm, giving even Yves Saint Laurent a run for his money. In an era when no one was hiring plus-size models, Ast was working one of the most coveted runways…
Eventually she moved to Hollywood, where she starred in B-movies like Reform School Girls. "My main thing is that if I can make you smile, it makes me happy," she once said, "I have a superiority complex, so don't worry about me. People love me." She died in California in 2001.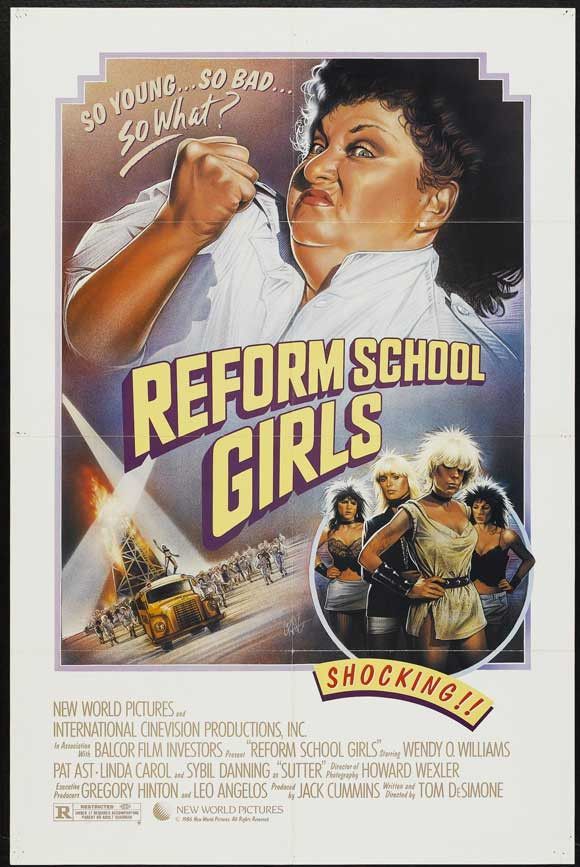 Mario Montez, "
the queen mom of all drag queens"
In a mere two years, drag queen Mario Montez appeared in over a dozen Warhol films, including the famous Chelsea Girls (1966).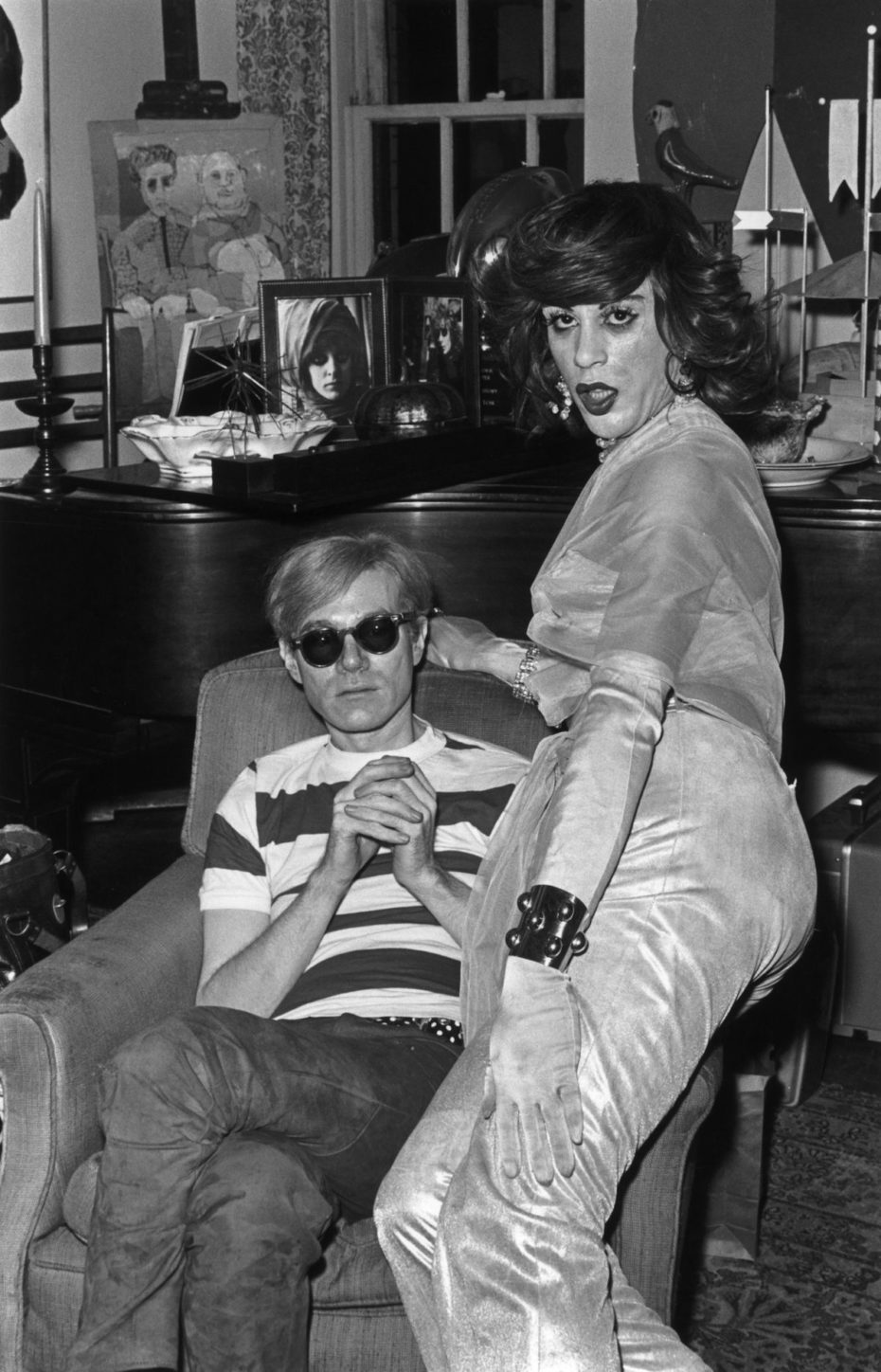 He was born in Ponce, Puerto Rico and moved to the States as a kid with his family, growing up in East Harlem. When he needed a drag name, he took inspiration from the 1940s Hollywood gem, María Montez. Personally, we really think his hair does her justice: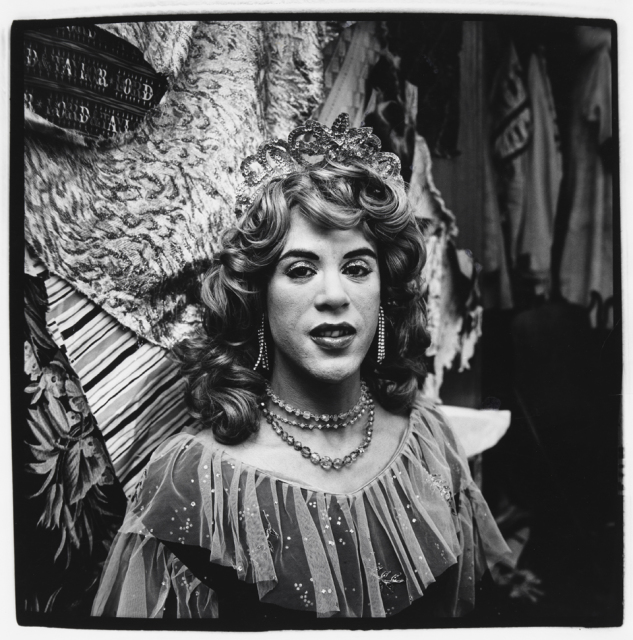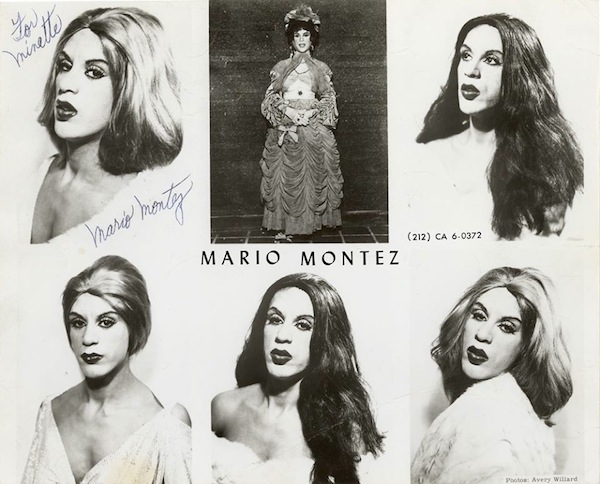 Despite having worked with Warhol profusely, and even being personally crowned a superstar by him, Montez said he never became that close with Warhol.
In 1977, he left NYC for Florida where he worked as a clerk for the rest of his life.
International Velvet (the other Edie Sedgwick)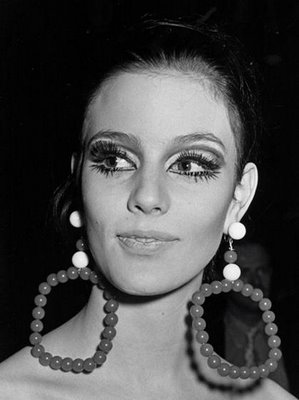 You may need a double take to realise you're looking at Susan Bottomly (and not Edie Sedgwick), a.k.a. "International Velvet," the Boston girl whose father got famous for prosecuting "the Boston Strangler" and made her way to New York at age 16 to model. Whether Edie or 'Velvet' whipped up this brand of '60s doll-eyes first, we're unsure.
She fell in with Warhol's crowd, and the artist took an immediate obsession to her beauty regimen, watching as she applied her makeup. She starred had roles in Warhol movies like Since, Superboy, Chelsea Girls, and even Midnight Cowboy (1969).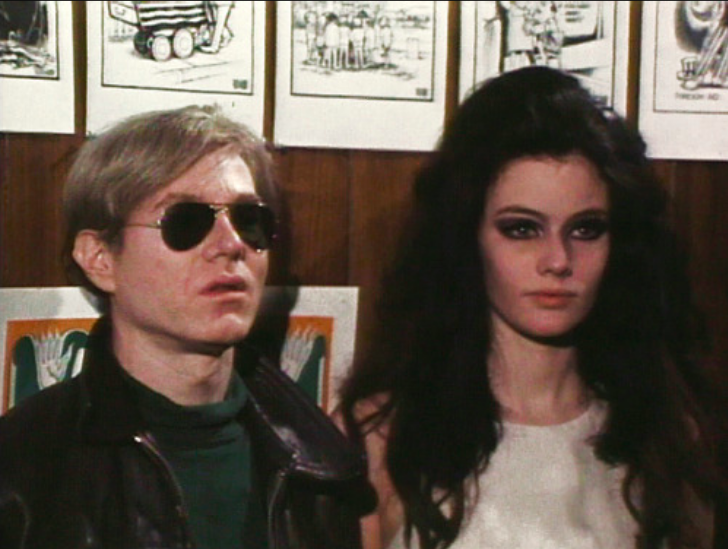 "Watching someone like Susan Bottomly, who had such perfect, full, fine features, doing all this on her face," he said about her makeup routine, "was like watching a beautiful statue painting itself."
According to this website, Susan is "alive and well and living in Hawaii".
Viva, pioneer of "p0rn chic"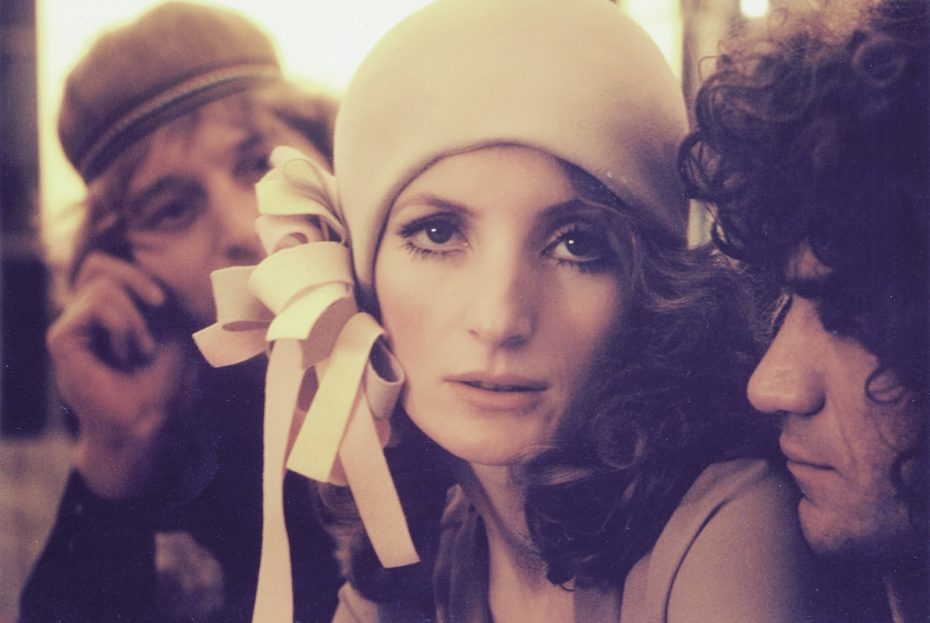 Viva's public legacy has, unfortunately, often been reduced to one jarring footnote: that she was on the phone with Warhol when he was shot by Valerie Solanas. But before Warhol transformed her into Viva, she was Janet Susan Mary Hoffman, the daughter of McCarthy-loving, Roman Catholics who couldn't wait to break free. She appeared in various Warhol movies, like the underground classic Ciao! Manhattan (1972).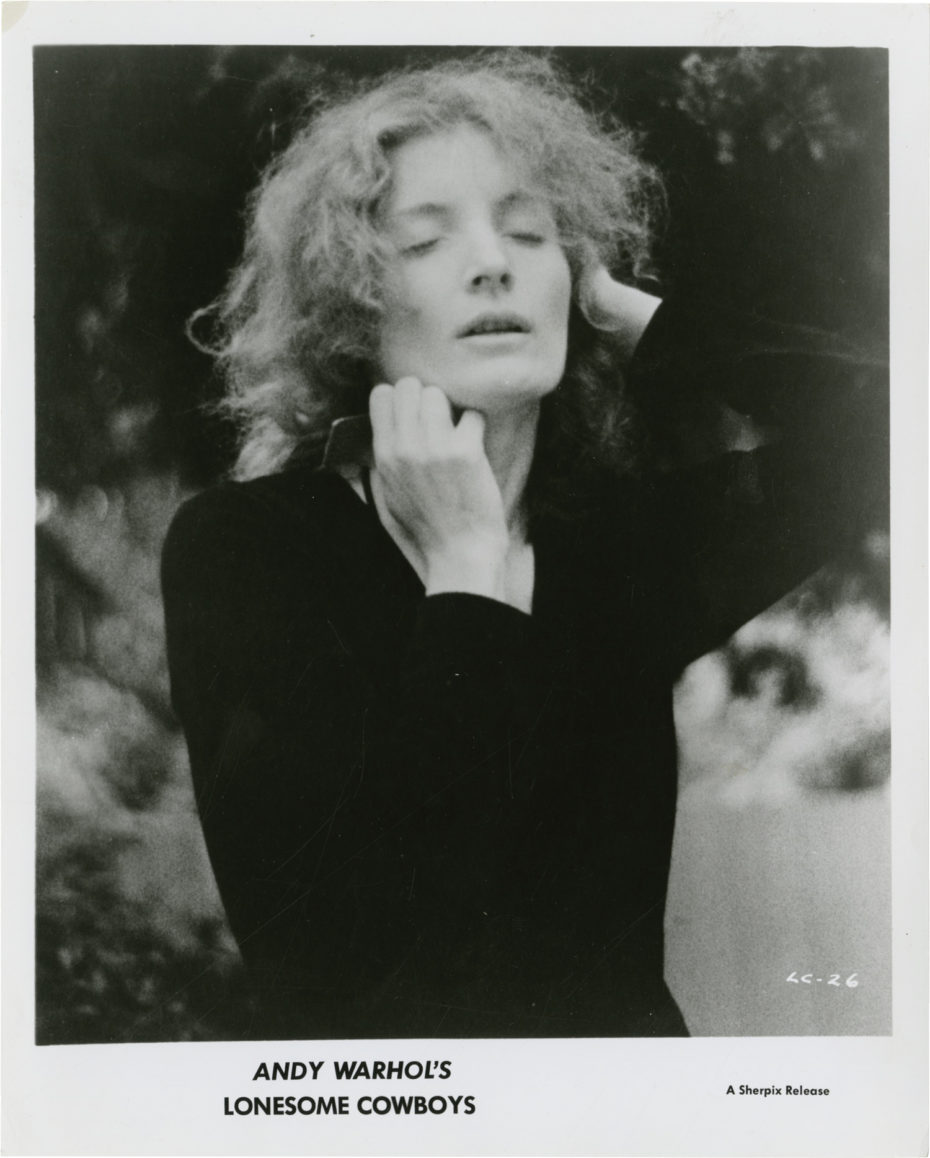 Her most controversial role was in Blue Movie, a film in the Golden Age of Porn that helped inaugurate the "porno chic" and saw she and her co-star actually perform sexual acts in front of the camera. The film was seized by New York City Police for obscenity.
She spent her days in-between bohemian extremes, living at once on welfare checks and summering at Gore Vidal's home in Italy. She was taken to housing court by the Chelsea Hotel, where she lived with her two daughters, for not paying her $920 a month rent for two years.
When Andy returned from the hospital after the shooting, he accused Viva of utilizing his absence to spy on his work and his mother. Viva never saw Mrs. Warhol again after that. She was later cast by Woody Allen in his 1972 film Play It Again, Sam in the role of Jennifer.
These days, she lives (and paints) in Palm Springs, California. She wrote a book about her daughter, Gaby at the Chelsea, a riff on Eloise at the Plaza, as yet unpublished. We highly encourage someone to remedy that fact.
Eric Emerson, the Glitterboy of Rock & Roll
Emerson was a New Jersey boy trained in classical ballet who wanted to make something a little more experimental out of his life…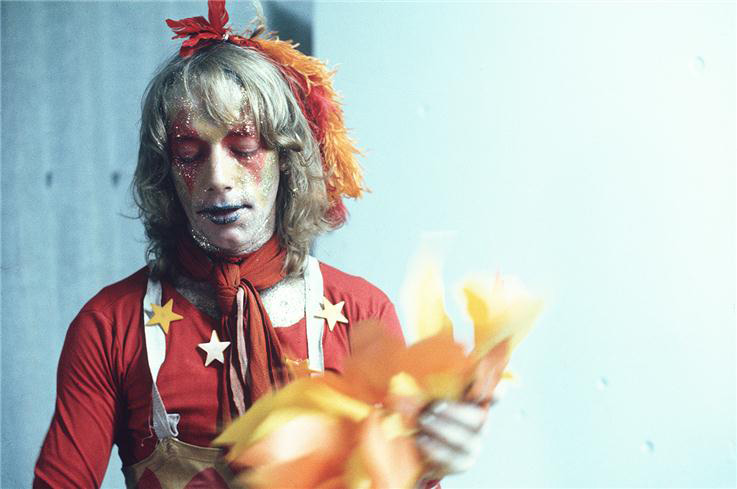 In time he also became quite close with Debbie Harry and Lou Reed, and met Warhol when the artist saw him dance at The Dom in 1966, asking afterwards if he wouldn't like to "be in a picture" of his. Naturally, he said yes.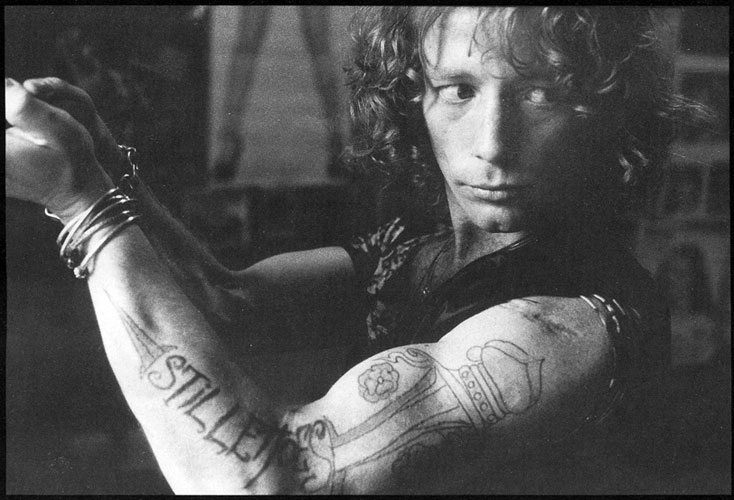 Emerson became a regular at Max's Kansas City, where he'd play with his band "The Magic Tramps," and a fixture of Warhol's Factory, where he got roped into the filming of Lonesome Cowboy: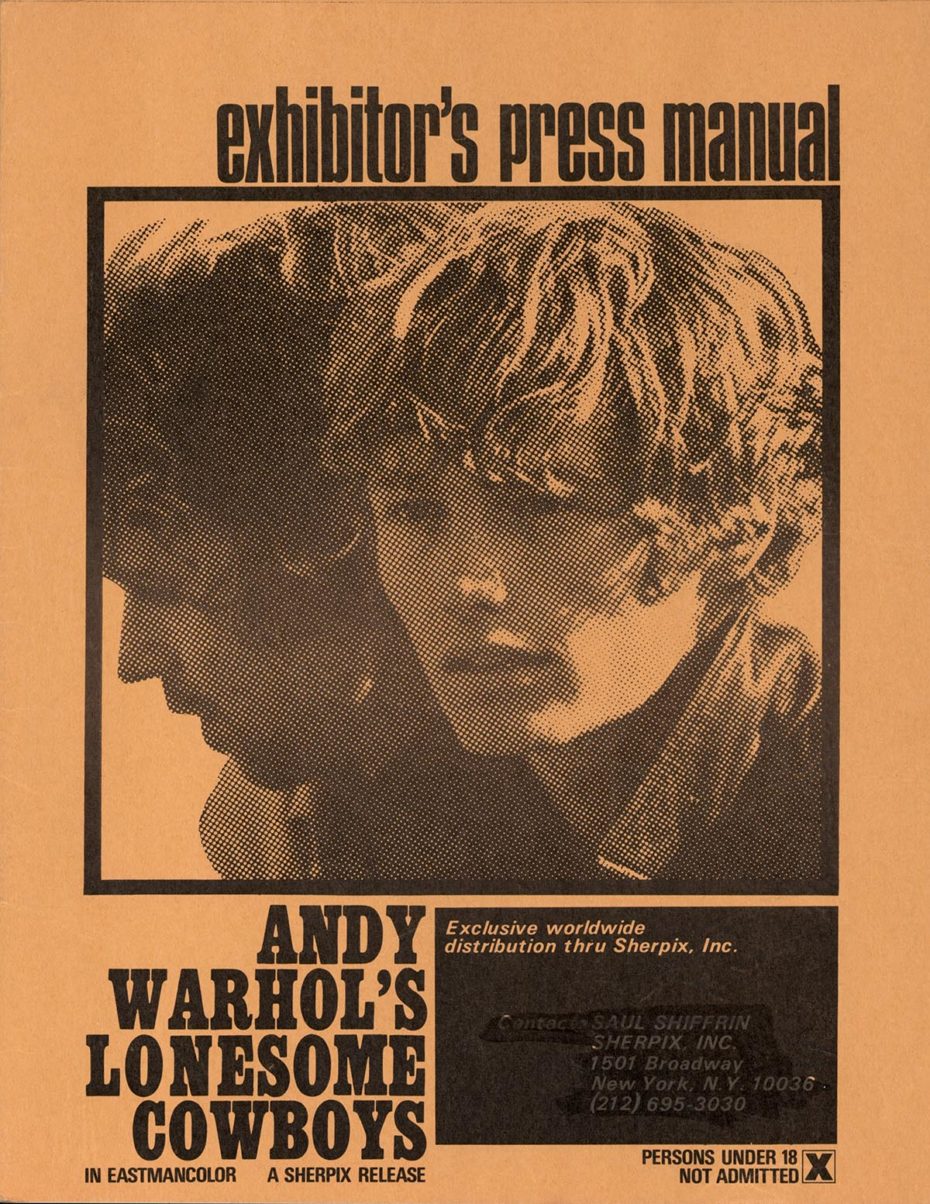 He was definitely one of the most eccentric of the lot amongst Factory-goers, and with a bit of Warhol's egging decided to marry another superstar, Jackie Curtis, for the sake of a random publicity stunt (when the friend didn't show up, he just married someone else at the wedding). Sadly, he was found dead under mysterious circumstances, next to his bike in Manhattan in 1975. To date, no one has been arrested or charged in connection with his death.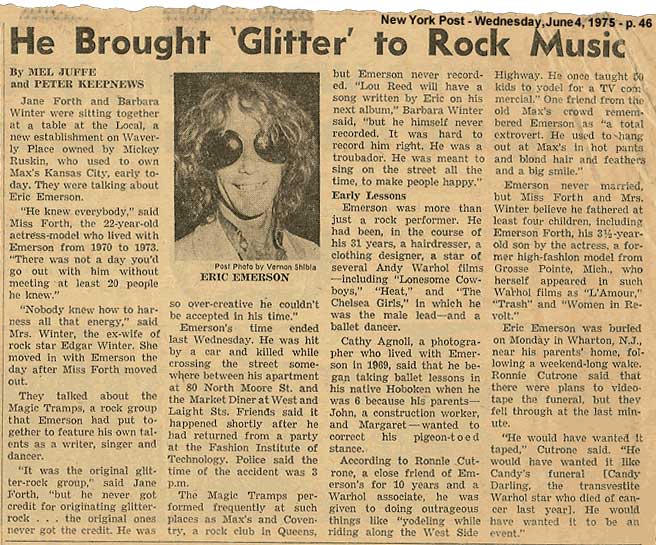 Of course, like so many of the people who practically called Warhol's Midtown studio home, his open, non-binary approach to sexuality would become an inspiration for a whole new generation of creatives and club kids. But that's a whole other sparkly, self-imploding rabbit hole to go down…
We'll leave you with one last Factory family photo: