Paige Stevenson doesn't quite live in the same world as the rest of us. "People talk a lot about what it means to make art," she says on the foggy Sunday morning when we visit her home, while biscuits warm in the oven, "I just think, why not live it? People get so caught up in the definition of what it means to be an artist. I understand that, but I also think there's something else to it." That something else is Stevenson's apartment, aptly named, "The House of Collection."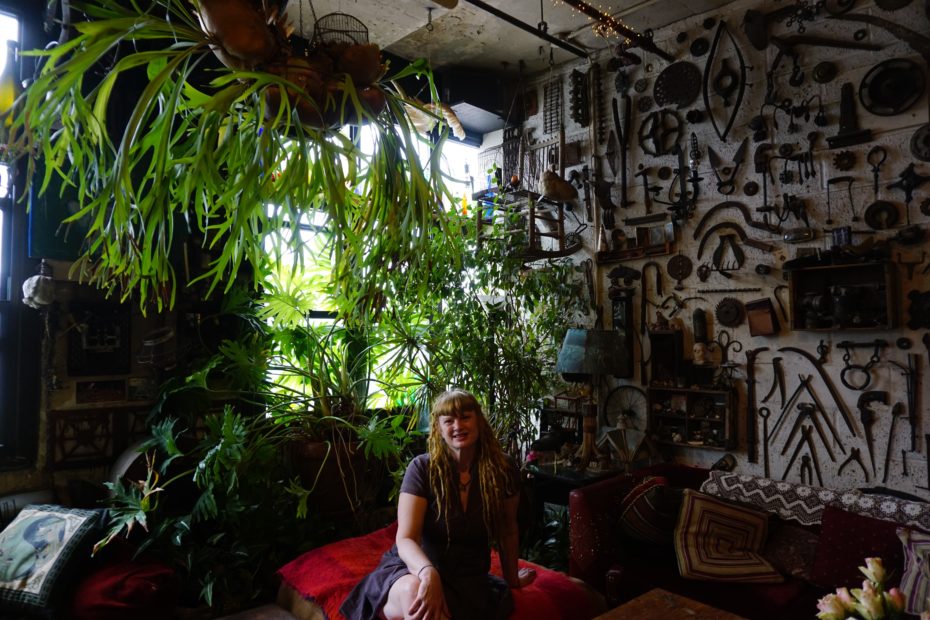 In a city where space is the ultimate luxury, this place might just be the last of its kind. Stevenson has carved out 2,000 square feet of for a living, breathing cabinet of curiosities that has taken on a life of its own, and even become something of a mystery to its own master. "I do know where it comes from," she says when asked about her beloved objects' origins, "Well," she says with a grin and a cat in her arms, "most of it."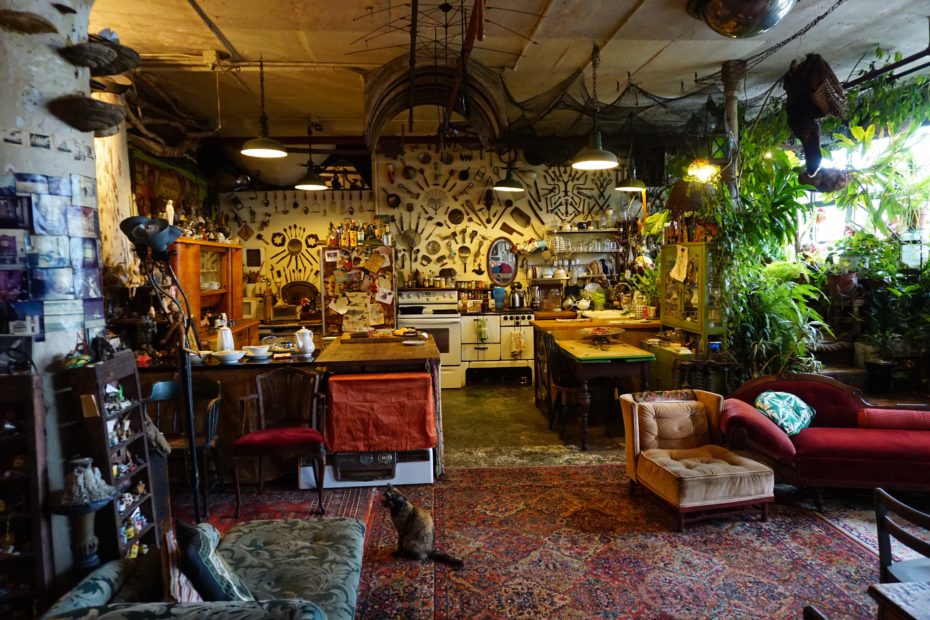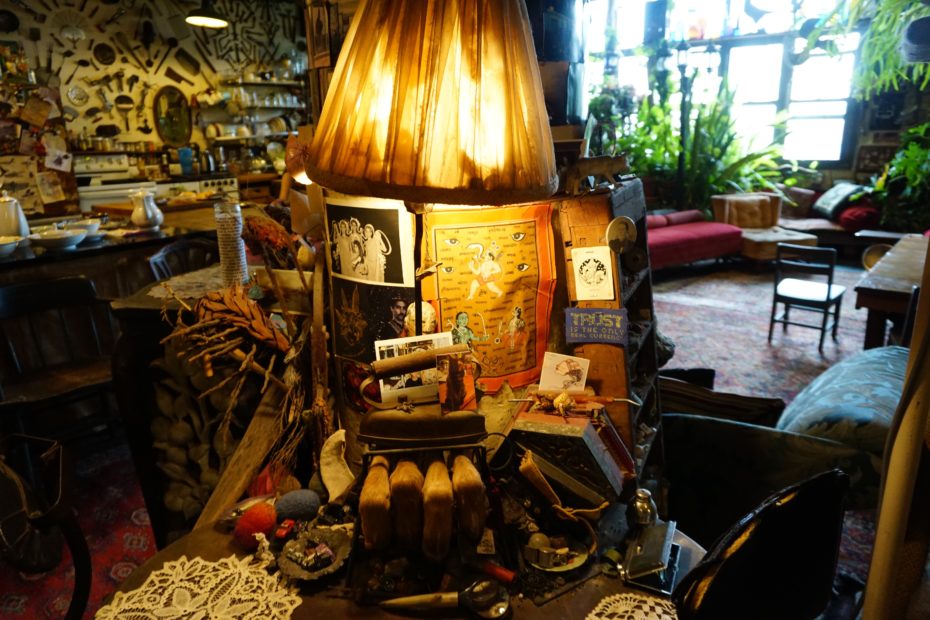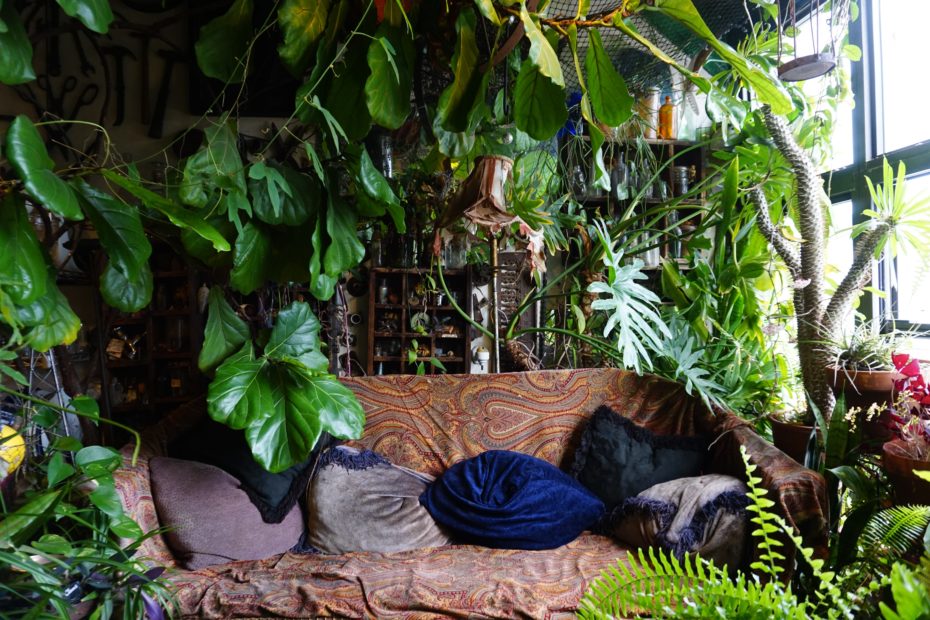 To make a home like this, it helps to have had an eccentric upbringing. Stevenson grew up in the 1970s, living inside a tepee on a commune in California, then on a goat farm and later in a Victorian house in San Francisco which her father and stepmother shared with a troop of drag performers. In the mid 1980s, she left her nomadic life behind and settled in New York City where she has remained since she attended Columbia University in 1985. But as you can probably tell, it doesn't seem she could quite kick her nomadic living habits…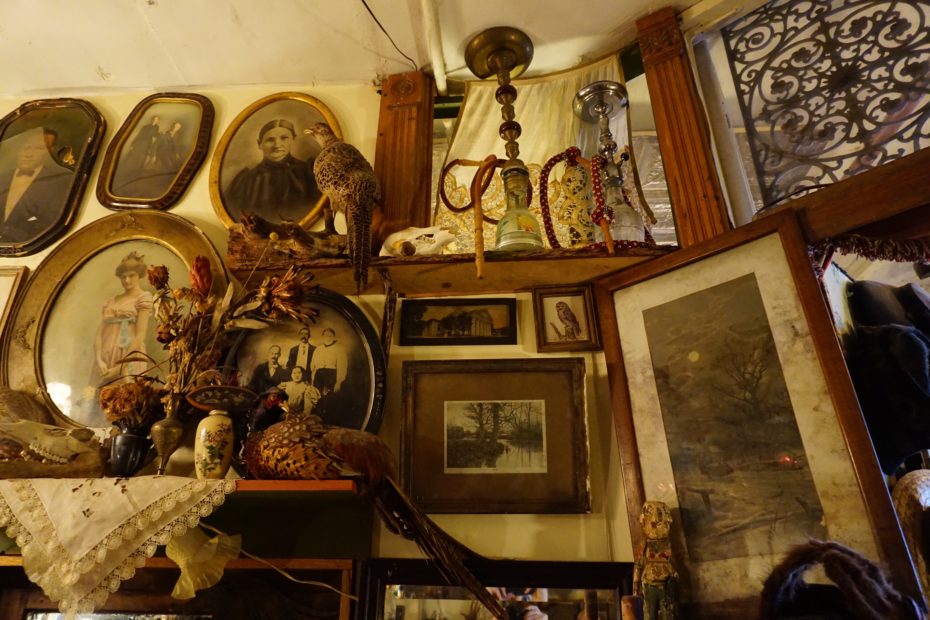 The cat was officially out of the bag on the Brooklyn apartment when the New York Times got wind of it in 2011, running a feature on the place. Since then, it's made the transition from AirBnB pad to private event and hosting space. And all the while, it's walls have been growing with relics from all over the world.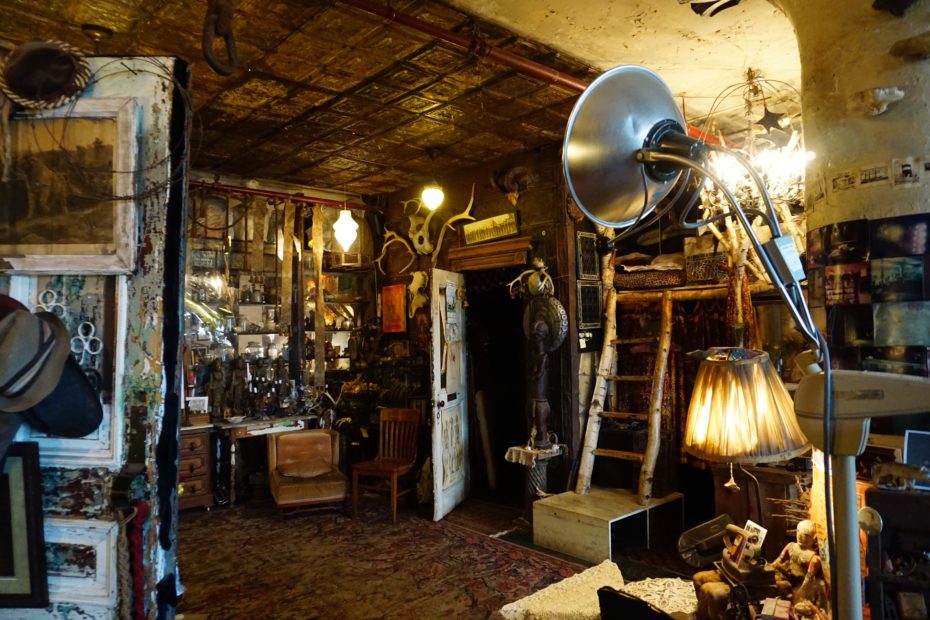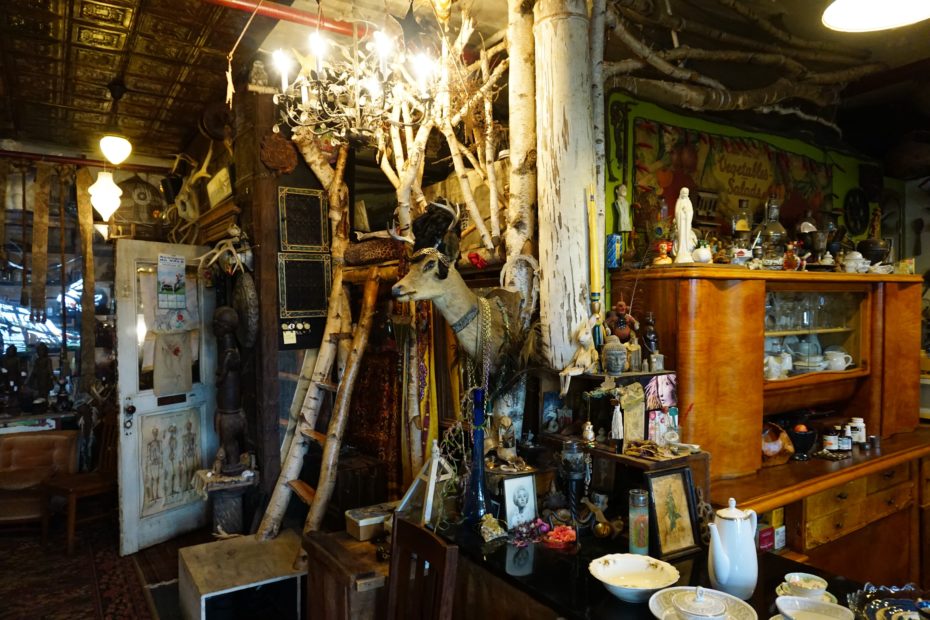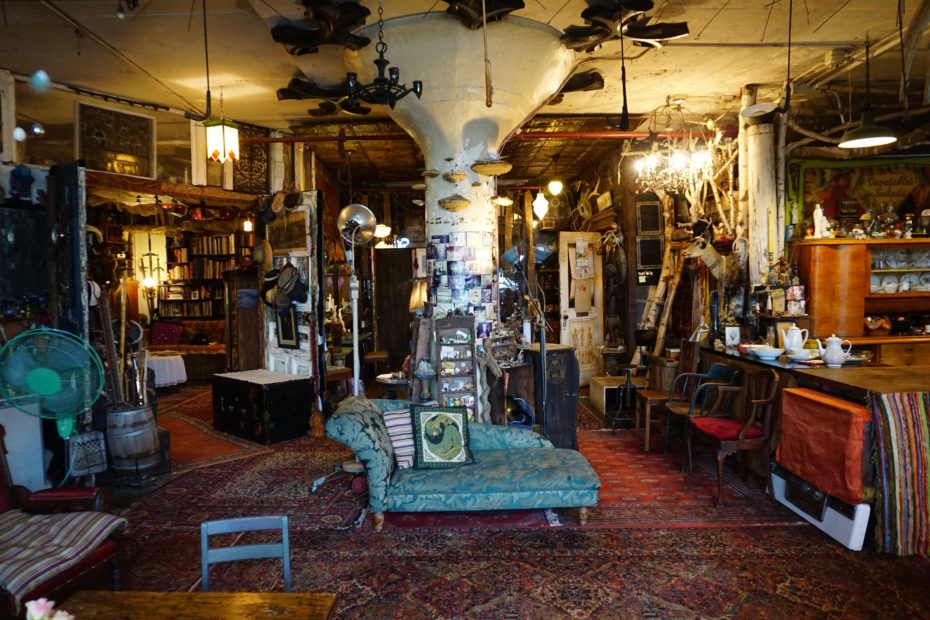 "I don't see it as a collection of objects," says Stevenson, "It's really a collection of people. Of stories." And there is something inherently magical about a place where ballet slippers live by the bathroom sink, and an enormous deer's head sits at the base of a sleeping loft. "This guy," she says, picking up an antique tool from the wall behind the couch, "was great for cleaning off that antique tin ceiling over there."
It's a cabinet of curiosities, and Brooklyn's own little Narnia; a window into the past as well as a place where time stands still. So let's have a proper tour, shall we? We start off in what Stevenson calls "the Conservatory," which is a dangerously cozy, pioneer-meets-victorian-granny reading nook…
When asked if any of the photographs on the walls are relatives, Stevenson says, "Not really. Well, there was one relative, but they had such a frown on their face that we decided to turn the picture — that frown — upside-down for while."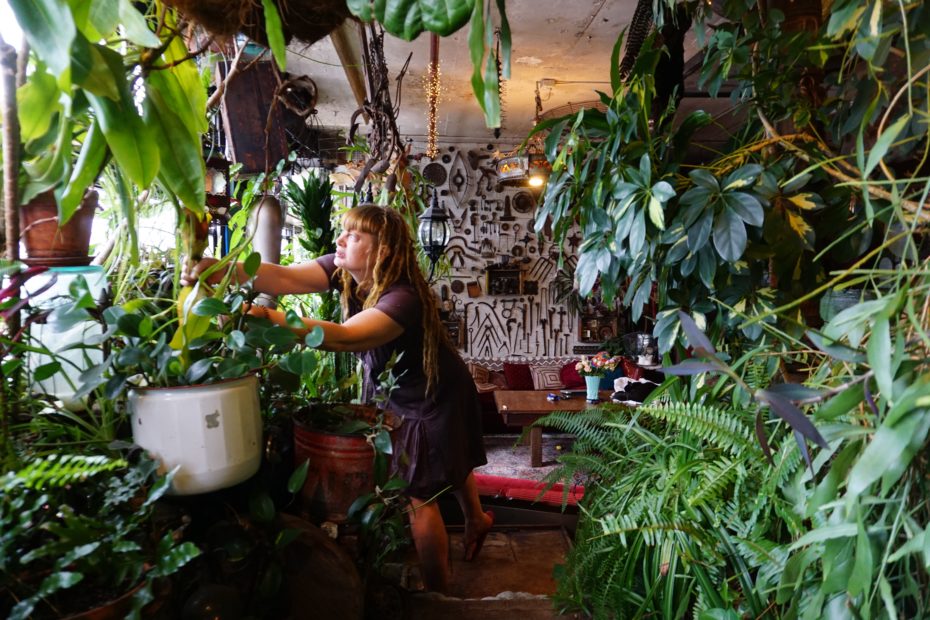 Then there's the plant life teeming by the windows, whose leaves carry all the light of the afternoon through the apartment with all the glory of a cathedral's stained glass windows. "There is a hose down here," Stevenson laughs, "to keep things going." One of her favourite plants is a spindly, spiky creature tucked by the sofa, "but see those little pink flowers it makes?" she says. Even the lamp-post at the oasis' base has a story, hailing all the way from New Orleans.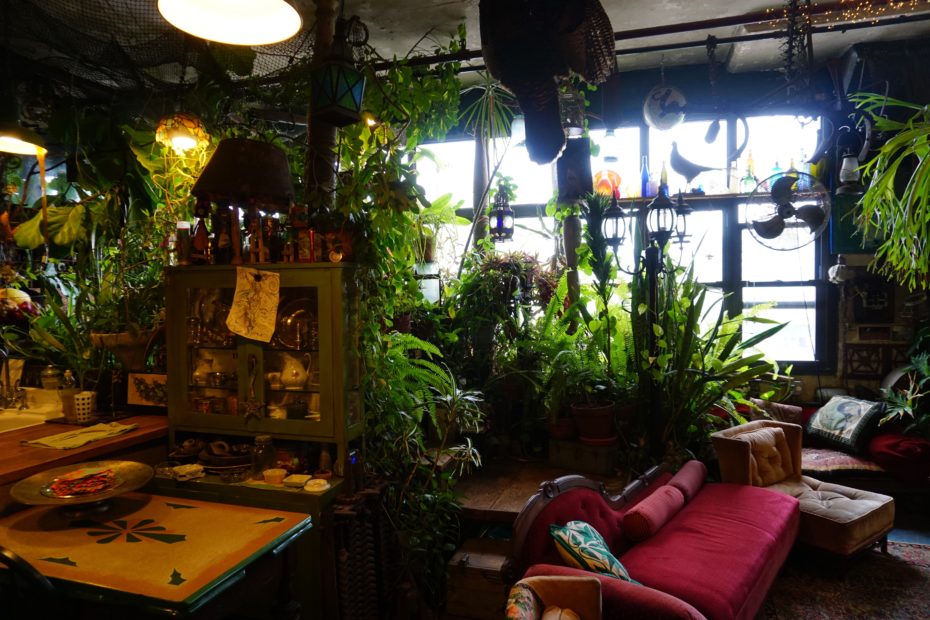 It spills right out into the open kitchen, where antique saucers and teacups mingle in cabinets, on the walls, and anywhere else they can find a spot…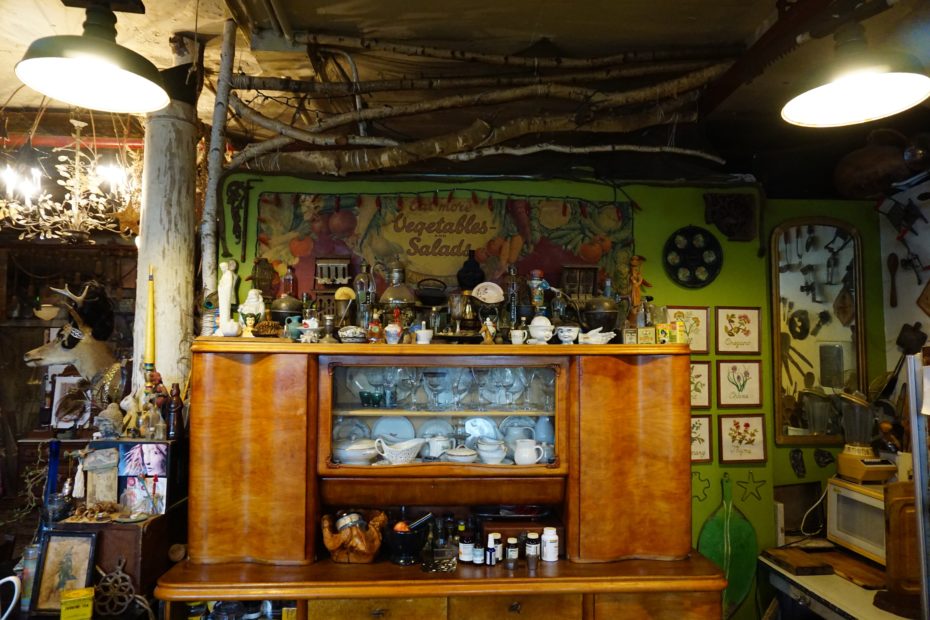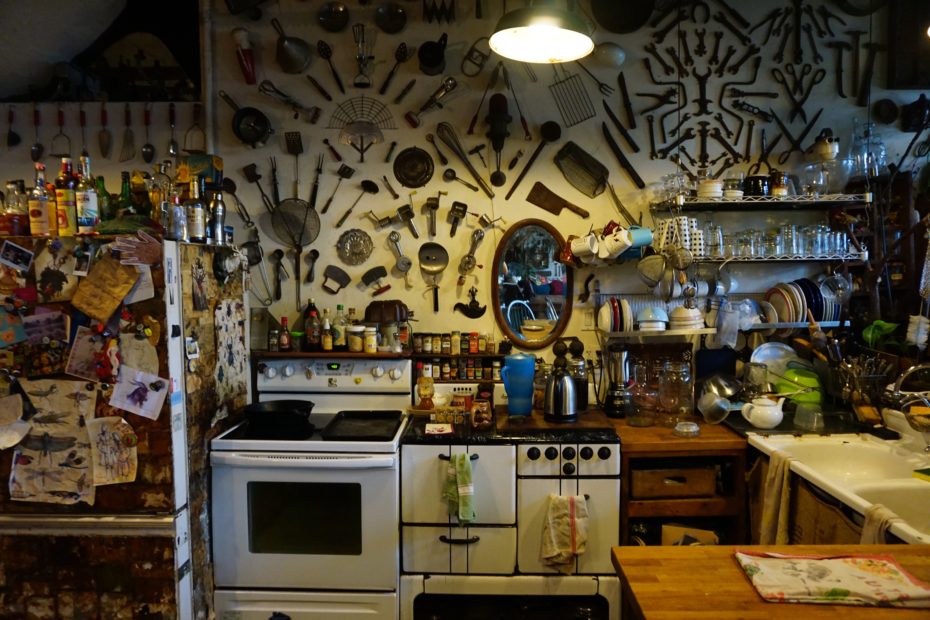 Enter the Bathroom, and you'll feel as if you've walked into a lucid dream straight from the brain of Robert Louis Stevenson. "We made sure to make the floor feel as natural as possible," she says about the stones inlaid into it's surface, which mount with you as you walk inside to be greeted by mermaids, driftwood, and a statue of Yemaya, goddess of the ocean…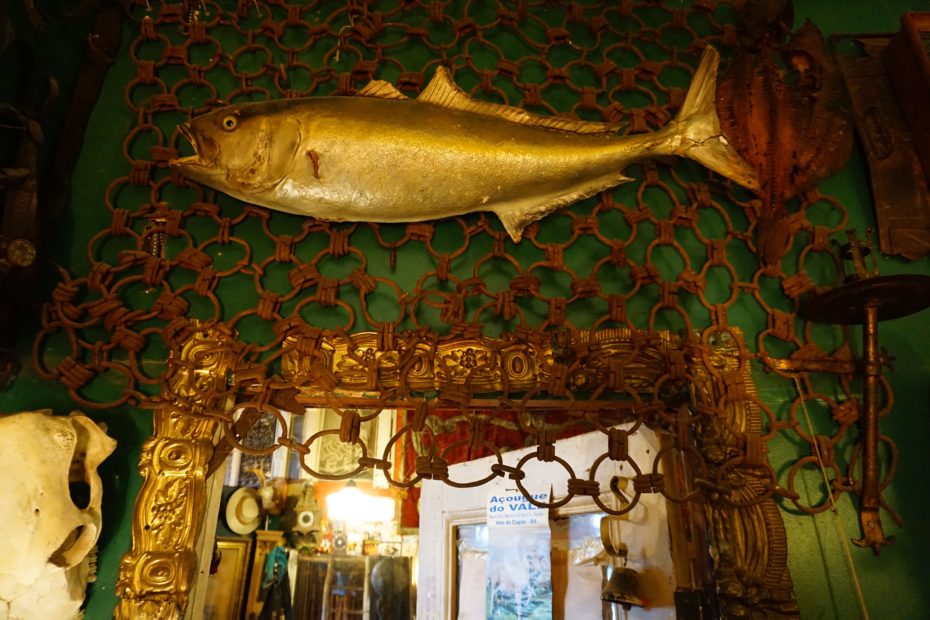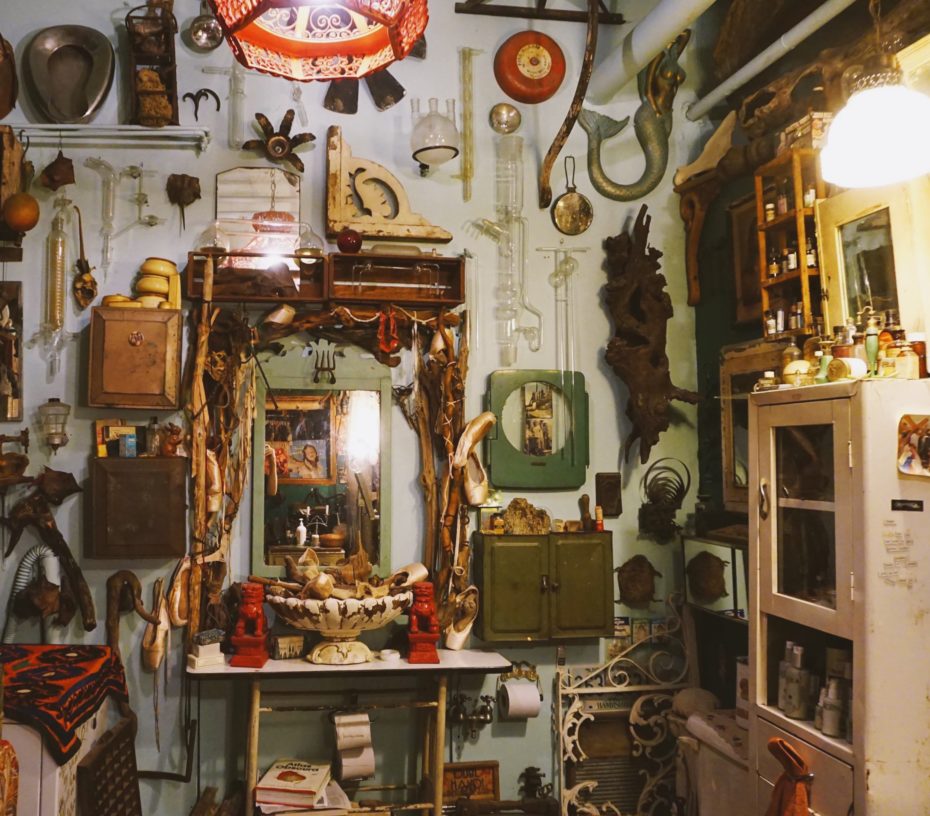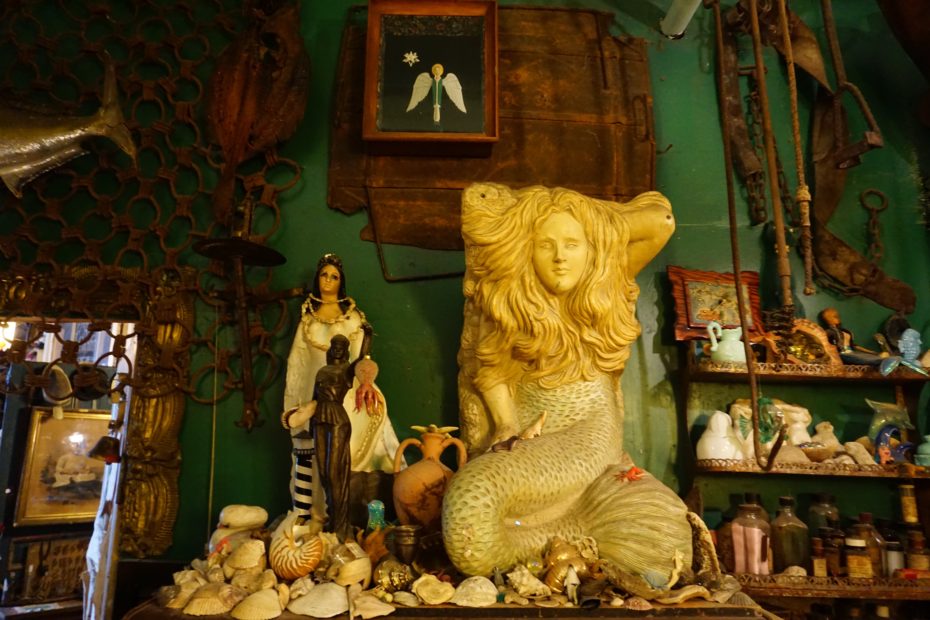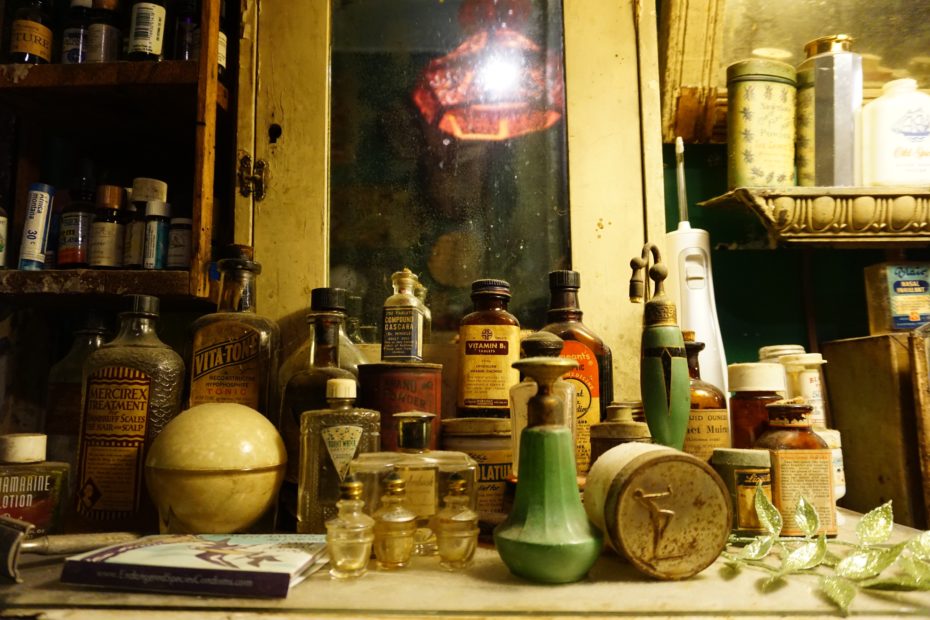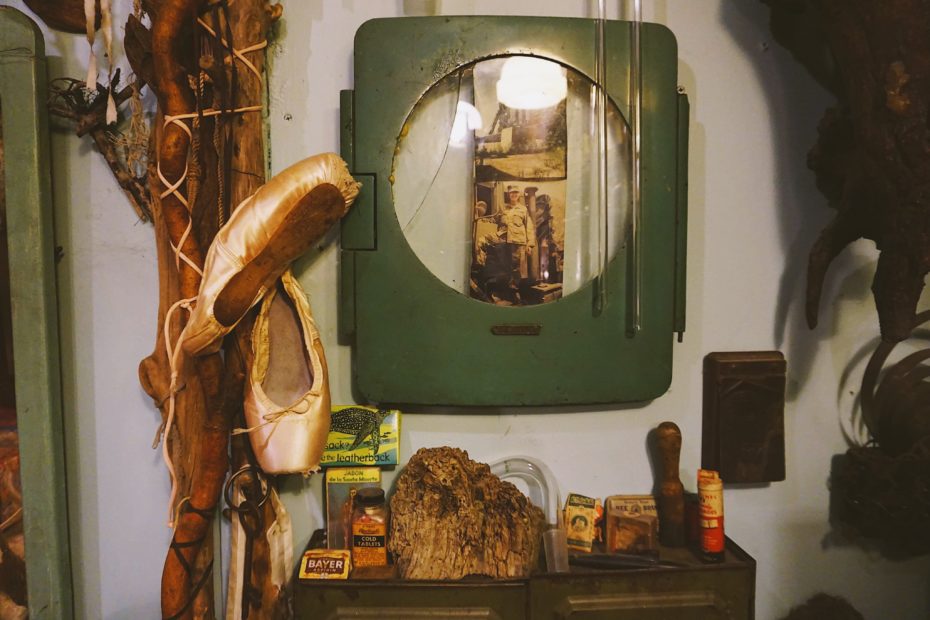 But seriously, how does Stevenson amass so many treasures? "Well it's not just me," she says, explaining that she makes a point to go hunting for goodies, but that "guests will leave things behind" as a kind of contribution. "Oh yeah, you remember all those little birds?" she asks her friend, "they just showed up one day." Stevenson also doesn't see herself leaving Brooklyn anytime soon. "It's not just about us being in here," she finishes, "It's about the whole community."
Keep up with Stevenson's adventures on House of Collection's Instagram, and about renting the space for events here.