You just can't outshine George Quaintance. Literally. Take one look at the glistening bodybuilders from his kitsch, homoerotic oeuvre, and you'd think you were looking some 1986 romance novels, but nope. These babies date back to the 1940s-50s, to an era before the queer advocacy following the AIDS crisis, and before the sexual revolution. And it was in that potentially ostrazing era that Quaintance proclaimed a need, and a right, to get lost in a fantastically proud fantasy…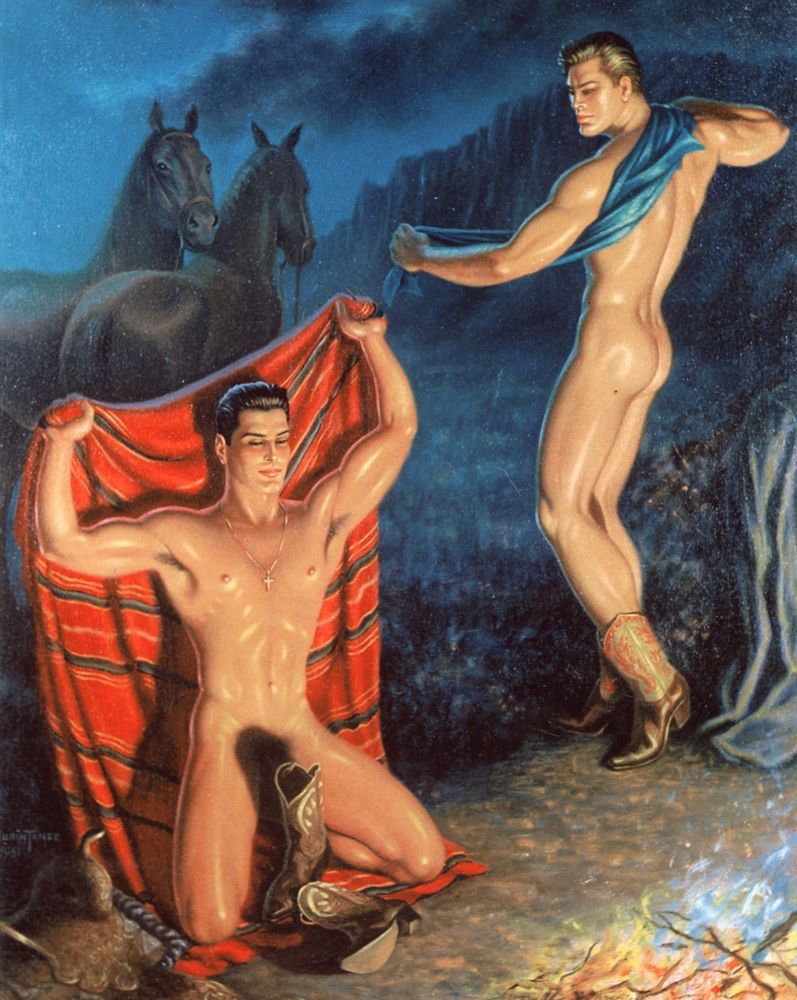 Originally, George was just a Vaudeville entertainer from a farm in Virginia. It wasn't until after he studied at the Art Student League of New York with Norman Rockwell, in the late 1800s, that he began churning out works for magazines.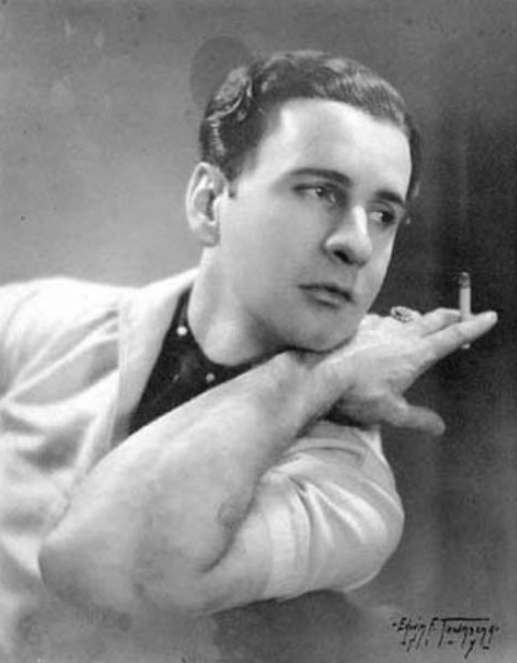 Yes, you read correctly: Quaintance's remarkably modern vision was germinating as far back as the Edwardian Era…
Even some of his earliest paintings from the 1930s foreshadow the works to come…
He also become a hair stylist and portrait artist, and a particular favourite of stars like Mae West and Hedy Lamarr — the latter of which would just call him "Georgie." He also did many pin-up style pieces for women's magazines like Glorify your Figure, and Your Figure Beautiful.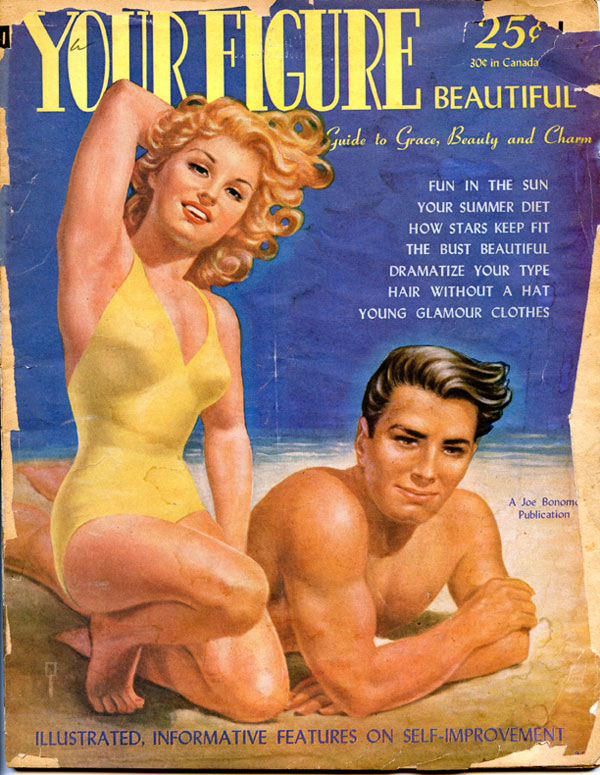 But it was with the legendary Physique Pictorial, one of the first queer magazines, that he started making waves (and becoming a US Censorship nightmare). It was founded in 1951 by a man named Bob Mizer, and has only recently found new life.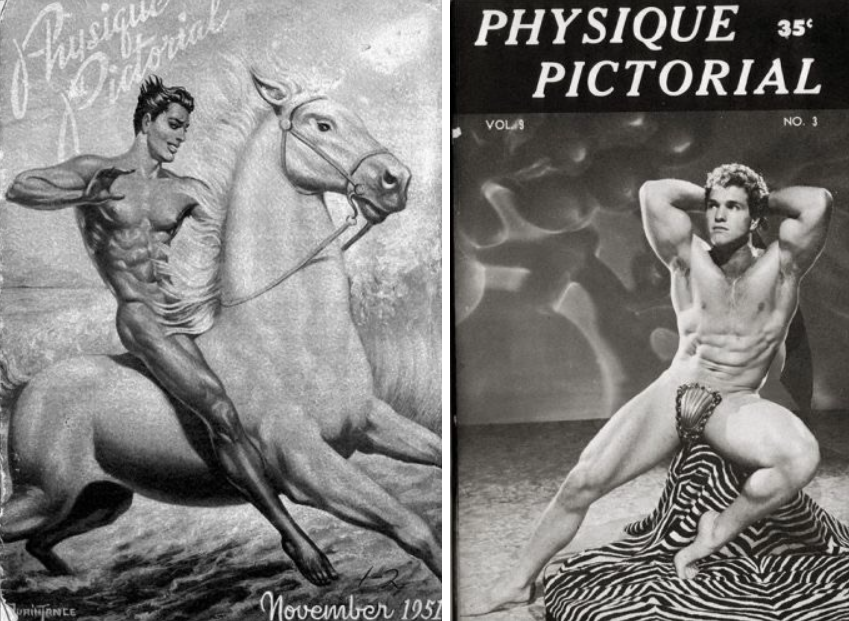 Of course, when Quaintance's style could cut loose, it held nothing back. "Half a century on, the masculine fantasy world [he] created," says specialist Reed Massengill, " [the one] populated by Latin lovers, lusty cowboys and chiseled ranch hands, retains its seductive allure. His highly prized paintings—numbering just 55—rarely come to auction, instead selling privately for undisclosed sums."
He'd grown up fascinated by the Wild, Wild West — but not quite able to identify with its machismo. "He offered idealized male images to an international audience that was hungry for them," explained author Christopher Harrity, "and he offered these images in a context that was rugged, masculine and romantic, as well as sensuous and erotic," in fact, the Quaintance cowboys helped "put Levi's "on the map" as a garment that was sexy as well as serviceable."
On the other end of the spectrum, you have Quaintance's mythological works, which make many of his ranch-hand paintings look as if he were just warming up for scenes of Hercules, Pan, or a Ken Doll-esque Zeus with lightening bolts in hand.
We wouldn't be surprised if Mattel took a hefty nod from Quaintance's Zeus when they created Barbie's boyfriend, who didn't appear until the early 1960s…
As for the muses behind the magic? Well, there were many. Some of the most memorable included his companion, Victor Garcia, who was immortalised in many of his photographs from the 1940s, as a matador (but then again, so was his other lover, Angel Avila).
There was also the serendipitously named body builder, Dick Dubois, pictured below right (and we'll let you do the French translation of the last name. Hint: focus on the "bois").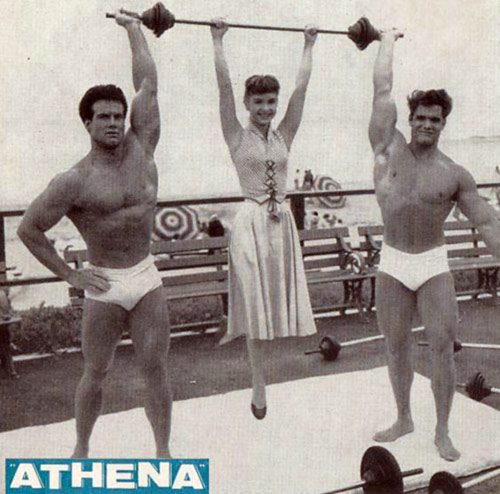 And then there was the Italian-American stallion, Zaro Rossi…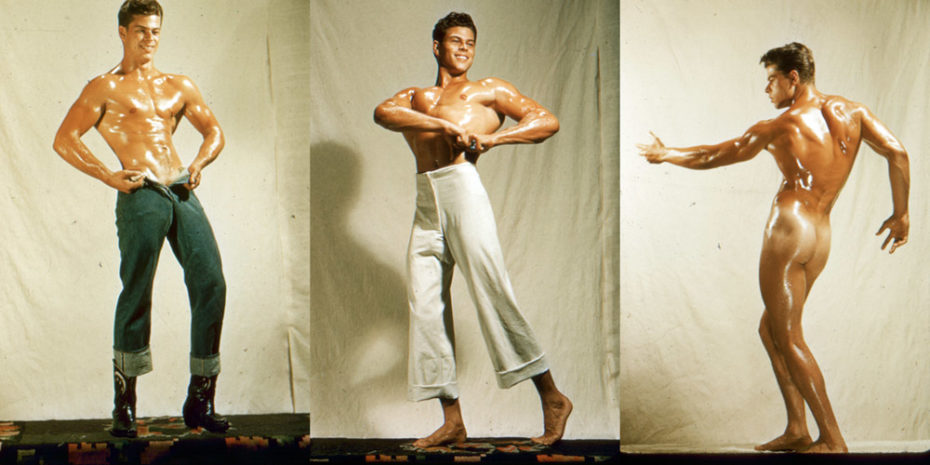 To achieve his hyper-idealized forms, he used a "Banopticon," a tool used by Rockwell himself for precision, and who explained that "the Balopticon operates like the old magic lantern projecting a sketch or photograph not larger than five and one-half inches to almost any size you desire. The further away from the Balopticon the reflected image is, the greater the enlargement."
And it all went down at Rancho Siesta, the Arizona studio where Quaintance lived in a bohemian paradise — think, the Queer Man's Bateau-Lavoir. Back in the Quaintance's heyday, it was a haven. "Rancho Siesta was many things," explains Harrity, "It was an ingenious and overwhelmingly successful marketing concept. And, in the minds and hearts of Quaintance's legions of admirers, it was the closest the American West ever came to an honest-to-goodness incarnation of Xanadu or Shangri La".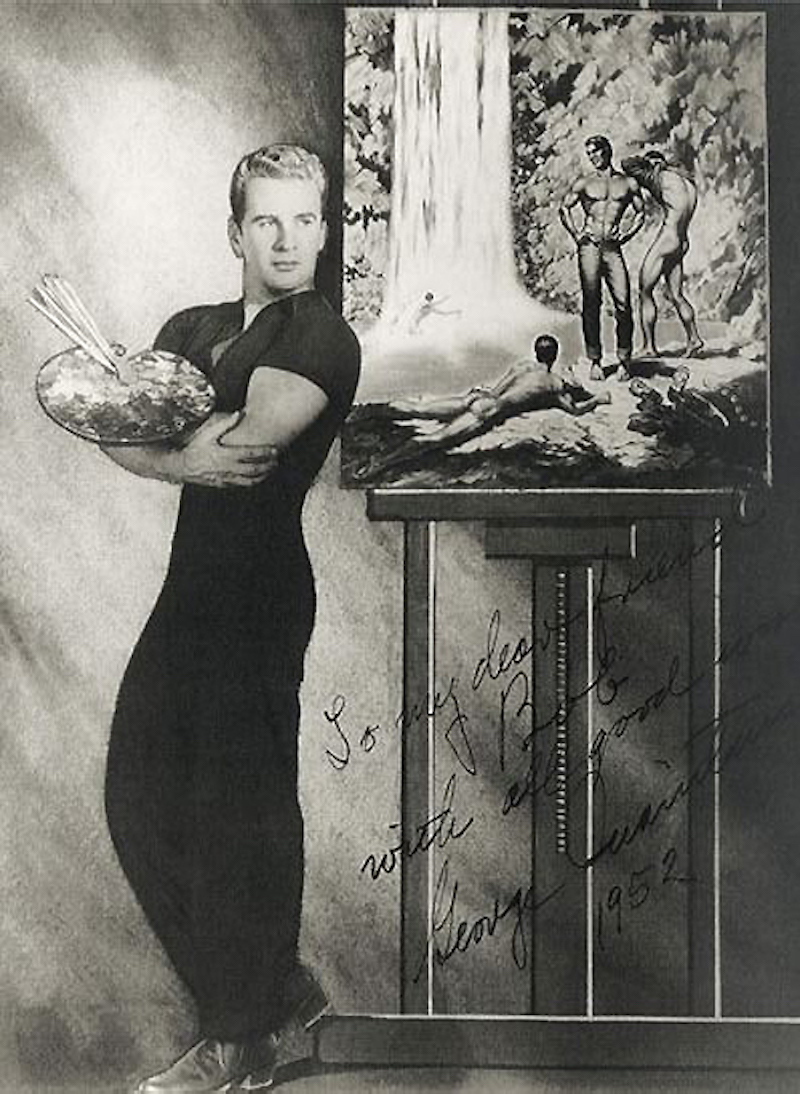 And so to kick off gay pride month, our vintage muse du jour is George Quaintance, the man whose legacy shaped everything from contemporary erotica, to your Ken Doll.