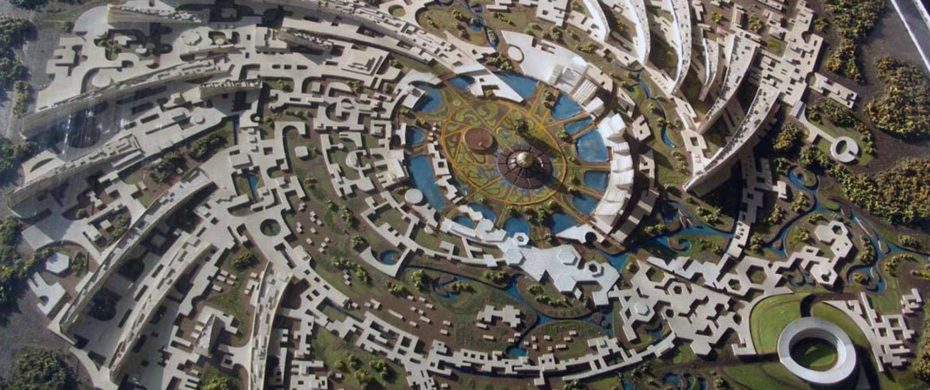 Her words rang out for 5,000 to hear, and in 16 languages, on a winter's day in 1968. It was the inauguration of Auroville, the futuristic utopia in India led by guru Mirra Alfassa, who declared her mission to make "a universal town where men and women of all countries are able to live in peace and progressive harmony, above all creeds, all politics and all nationalities." It also looks like a Star Wars planet come to life with a galactic layout. Almost a decade before the franchise began, Alfassa herself declared, "It is like the Force, the central Force of Auroville, the cohesive Force of Auroville." Sounds like Luke Skywalker would have been right at home…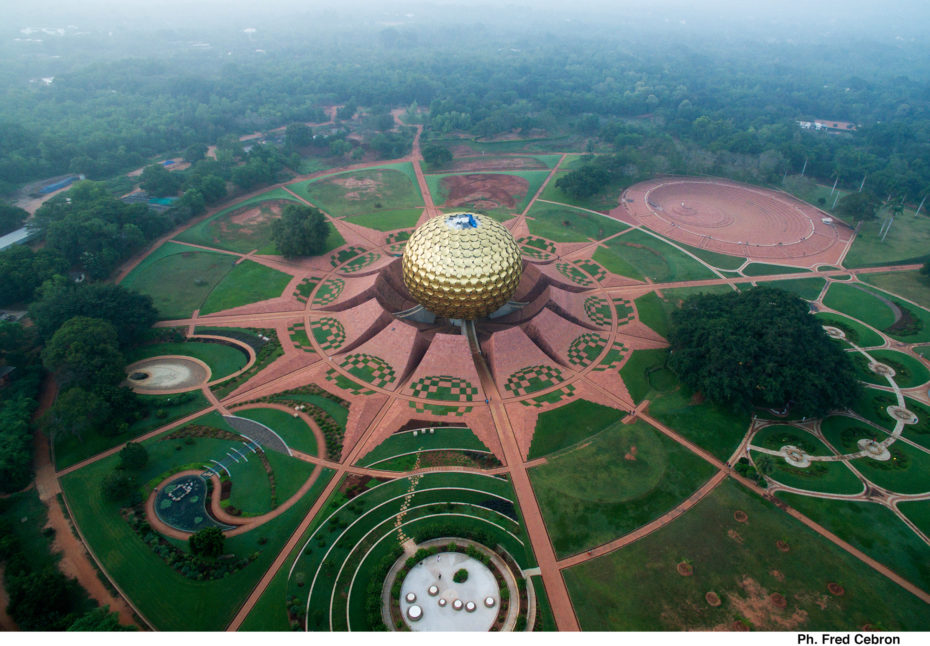 Alfassa was born and raised in Paris to a Turkish father and Egyptian mother during the extravagant Belle Epoque, which was itself a goldmine for burgeoning occults and esoteric social circles. An affluent family and an impressive art education at the Académie Julian had her set for a cozy life, but, like most people in their 20s, she started craving something a little different. First she found it in the Algerian occult, "The Cosmic Movement," which championed self-exploration of various, esoteric "planes of existence". Then it was a few years in Japan…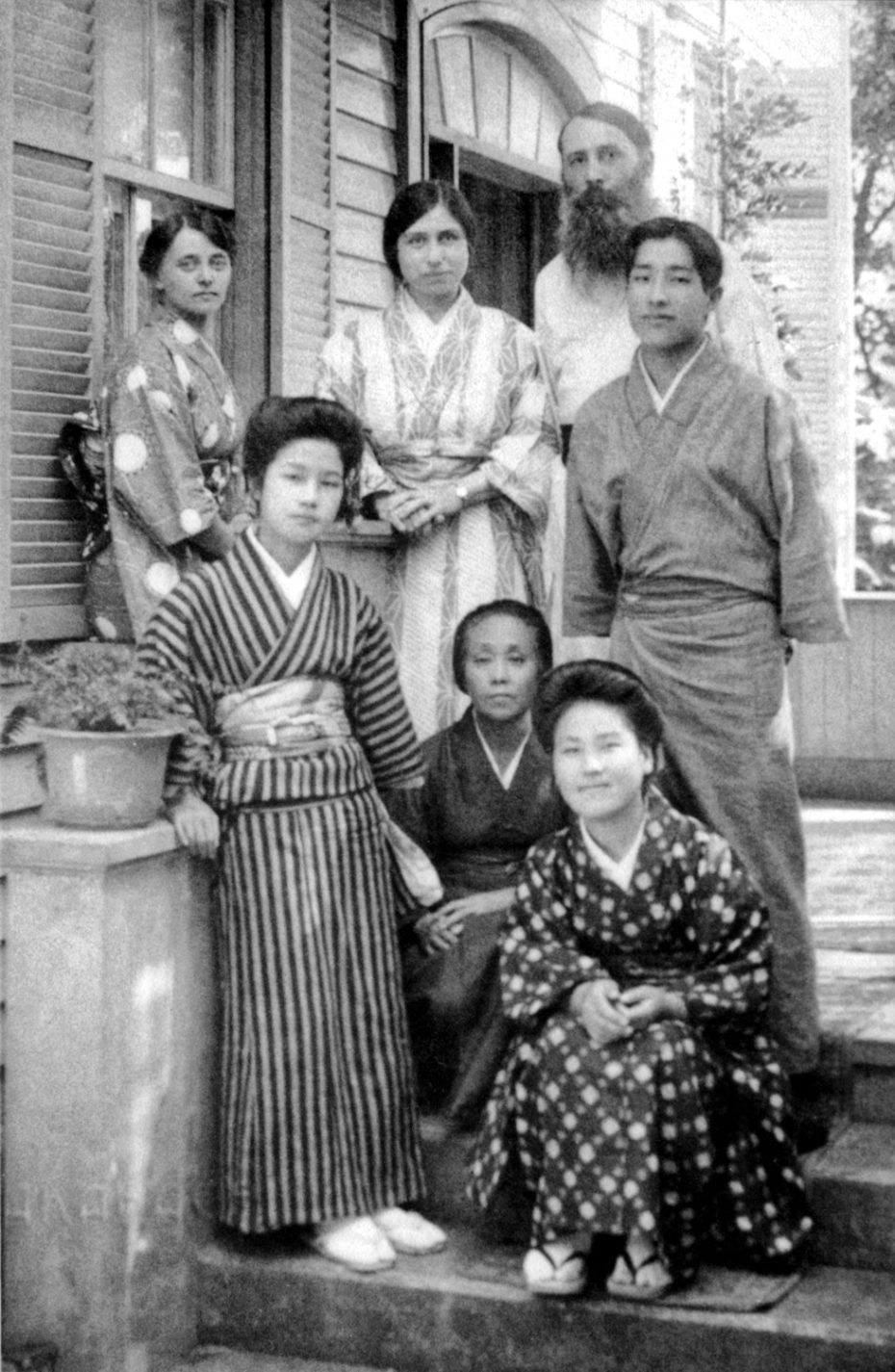 By the 1920s she was back in India working for the guru Sri Aurobindo, an expert on "internal yoga" (i.e. get off the grid, make your life a meditation session). Their teachings cultivated an impressive community of followers, leading them to found an ashram of their own. Amongst some of its hundreds of devotees were US President Woodrow Wilson's daughter, who lived there under Alfassa's tutelage until her death. It was the guru Aurobindo who declared Mirra "the Mother" as their followers grew, and grew, and their time together paved the way for Auroville…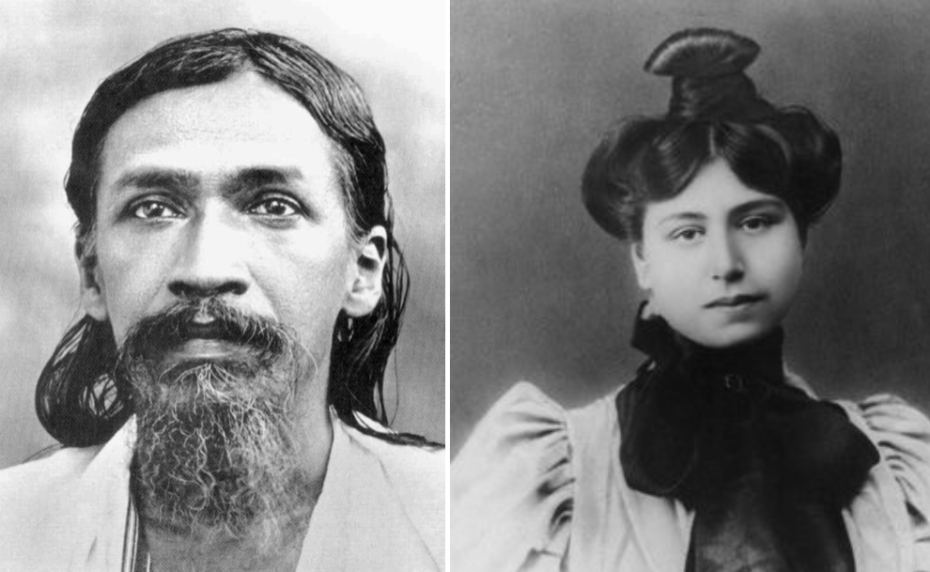 When the guru died in 1950, Mirra went back to the drawing board to bring her "Dream City" to life. It would be named "Auroville," in a nod to her French roots, and run by a certain set of rules:
Auroville belongs to nobody in particular. Auroville belongs to humanity as a whole. But to live in Auroville, one must be the willing servitor of the Divine Consciousness.
Auroville will be the place of an unending education, of constant progress, and a youth that never ages.
Auroville wants to be the bridge between the past and the future. Taking advantage of all discoveries from without and from within, Auroville will boldly spring towards future realisations.
Auroville will be a site of material and spiritual researches for a living embodiment of an actual Human Unity.
She planned to implement that lovely philosophy in a number of ways…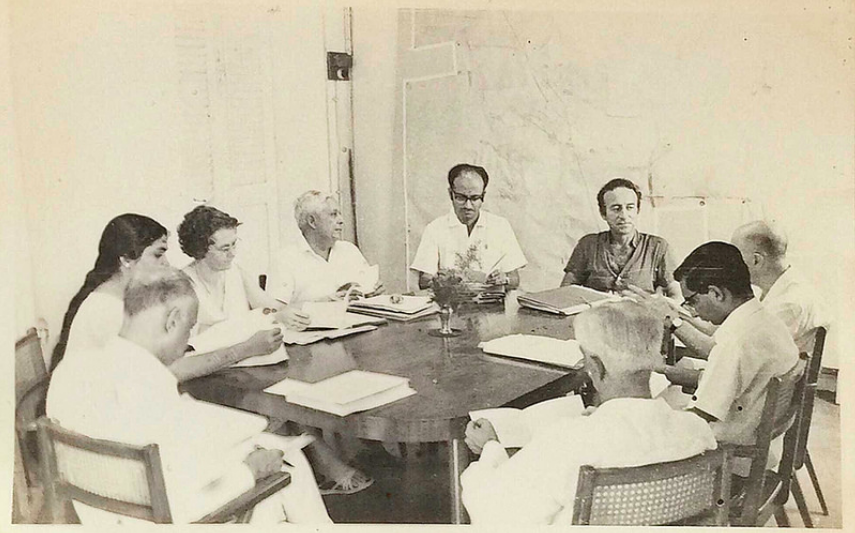 For one, UNESCO passed a unanimous resolution in 1966 to aid construction of her city, calling it "a project of importance to the future of humanity." Its centre is the "Matrimandir," a giant golden orb that can hold up to 100 people for meditation inside…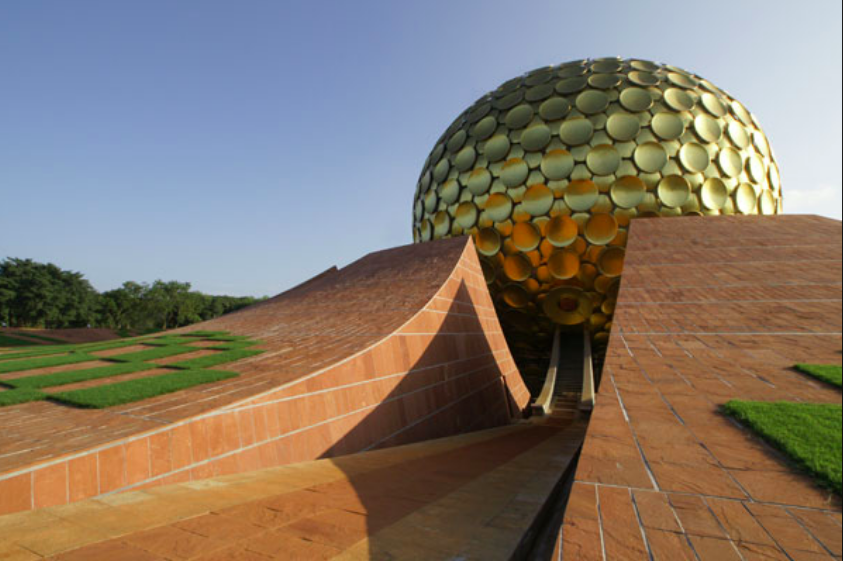 The mock-ups for the city varied, but mostly tried to imitate the blueprint of the galaxy, if you will: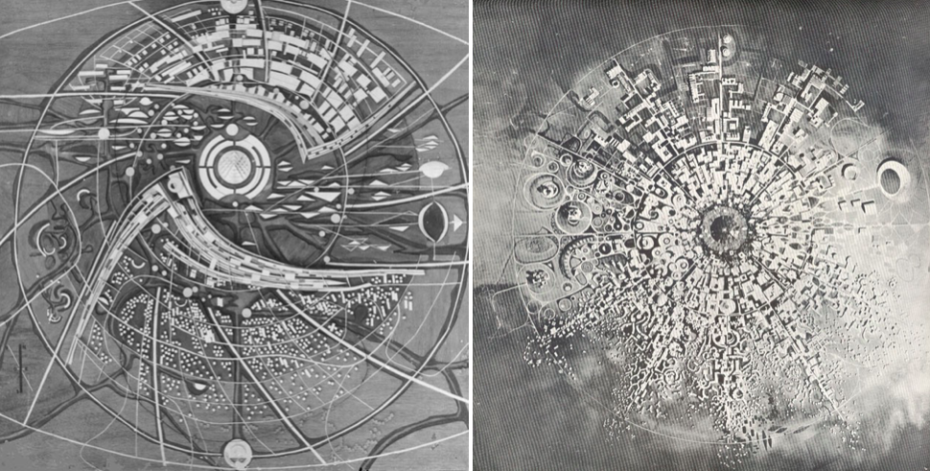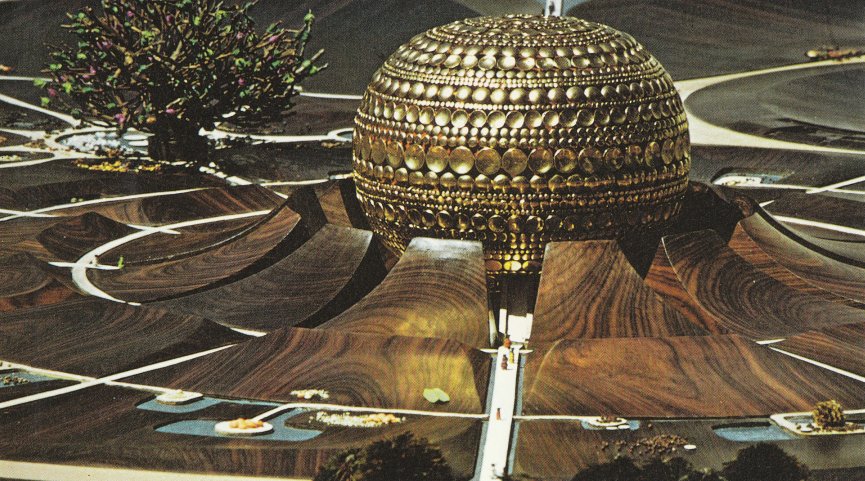 That central, orb-dominated zone is part of the Peace Area, a micro-district "that contains the soil of 121 nations and 23 Indian states, and the project of a lake to help create an atmosphere of calm and serenity and to serve as a groundwater recharge area." Here it is under construction: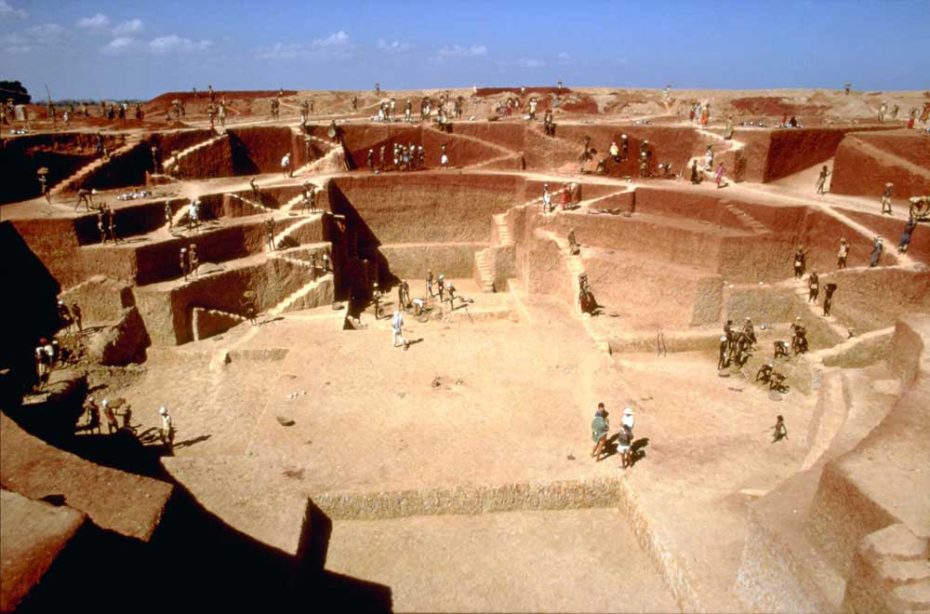 It prioritised eco-friendly living with the "Green Belt" area, which is about 405 hectares of land that has (to some capacity) been put towards fostering orchards, organic farms, dairies, and the like, and has no official language. Snapshots from the early days look straight out of Laurel Canyon: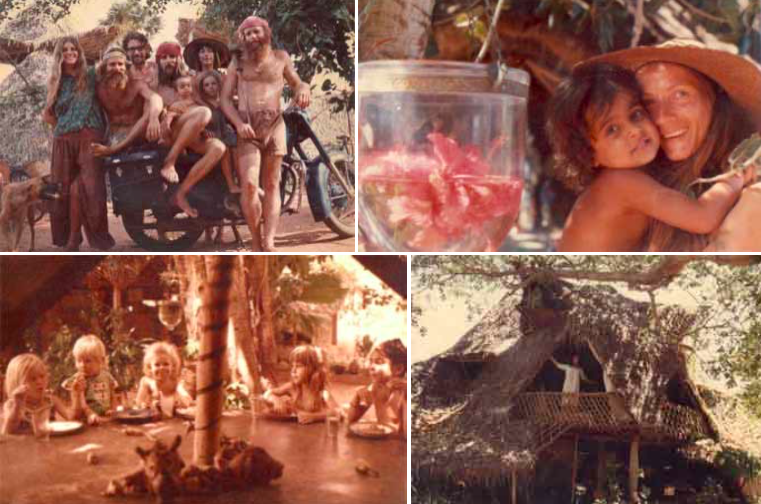 Whereas the inside of the central meditation centre and various structures looks like something from a science fiction film…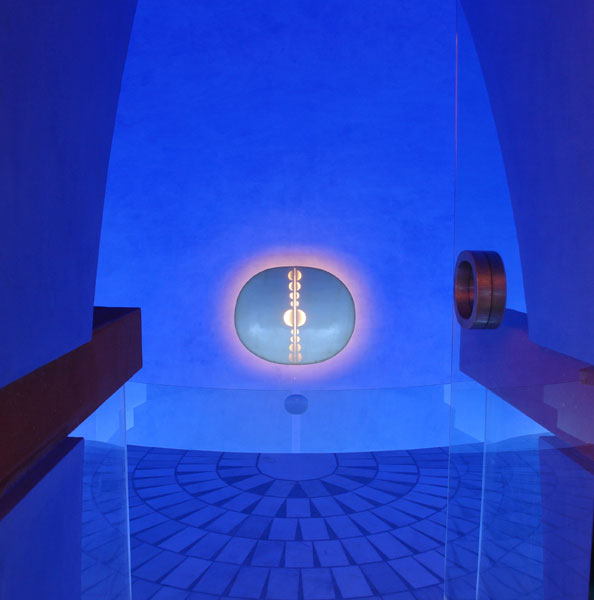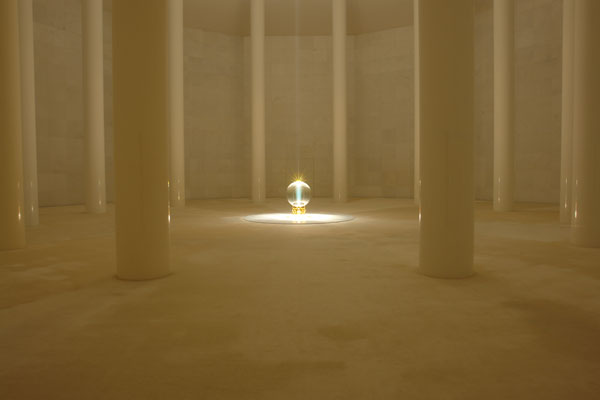 Here's a close-up of their crystal ball, which sleeps in heart of the temple: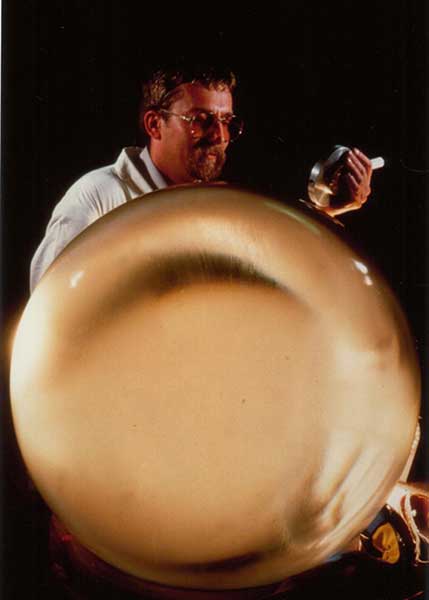 Anyone, from any country, can come to Auroville to live."Built for 50,000 people, Auroville today has only about 2,500 permanent residents and roughly 5,000 visitors— self-selected exiles from more than 100 countries," reported journalist Maddy Crowell in 2015 for Slate in a pilgrimage to the legendary city.
If you go to visit, stop by one of their pottery shops for a souvenir.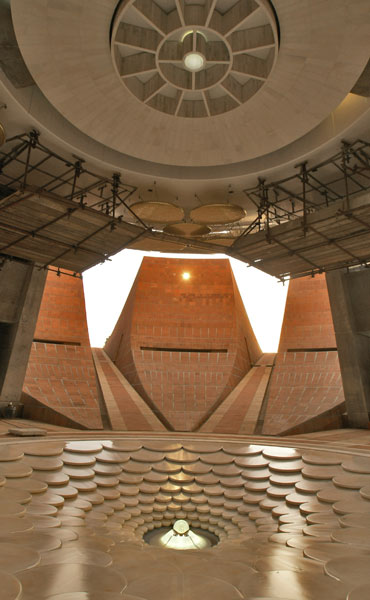 "There is no money, no government, no religion, no skyscrapers or expressways, no newspapers with headlines of war, poverty, and genocide," said Crowell, "In lieu of 'normal' money, there's the mysterious "Aurocard," which appears to be a kind of debit card that can be obtained on-site for transactions.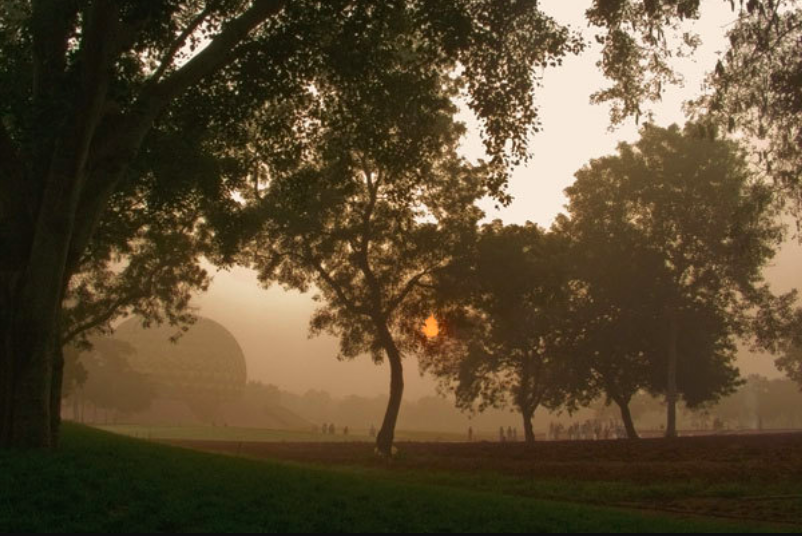 And yet, "for a professed utopia, Auroville has a laundry list of problems," says Crowell, "High up on the list are robbery and sexual harassment cases in the non-gated community surrounded by local villages…there have been more drastic cases of rape, suicide, and even murder." Granted, these are tragically inevitable realities for any metropolis. But, then again, this was never supposed to be just any metropolis.
"Naive young people come to Auroville searching for spiritual contentment," explained Loïc Rich, who spent eight years of his childhood there, "Although it espouses a seemingly charitable philosophy of living in harmony with nature and your neighbours…the community fails in its most basic purpose. Auroville just doesn't know how to care for the people who come there."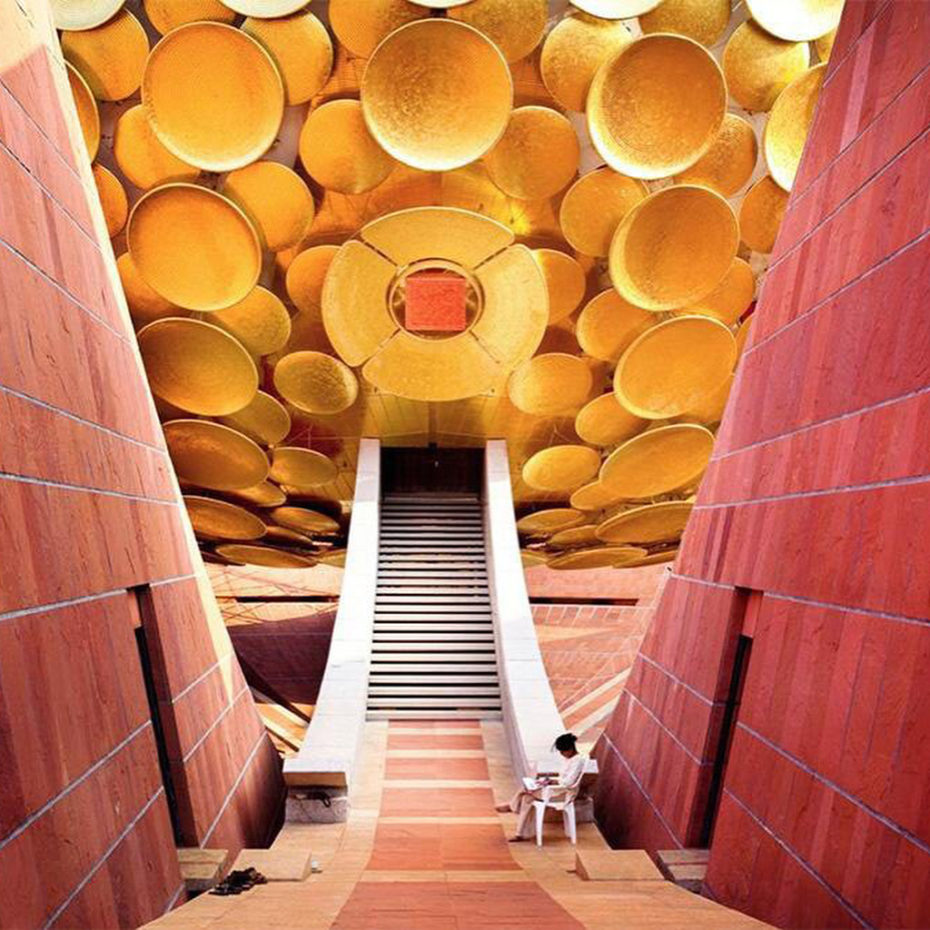 Today Auroville is managed by a foundation started by the Indian government, and still striving towards its admirable, and ambitious goals. "Even if you don't believe it, even if all the circumstances seem quite unfavourable," wrote the Mother before her passing, "I know that Auroville will be. It may take a hundred years, it may take a thousand years, but Auroville will be…"
Interested in becoming Aurovillian, or visiting the city? Learn about applying here.
For more Messy Nessy travel tips in India, see our India tips in the Destination Directory or check out what's in the vault below ↓