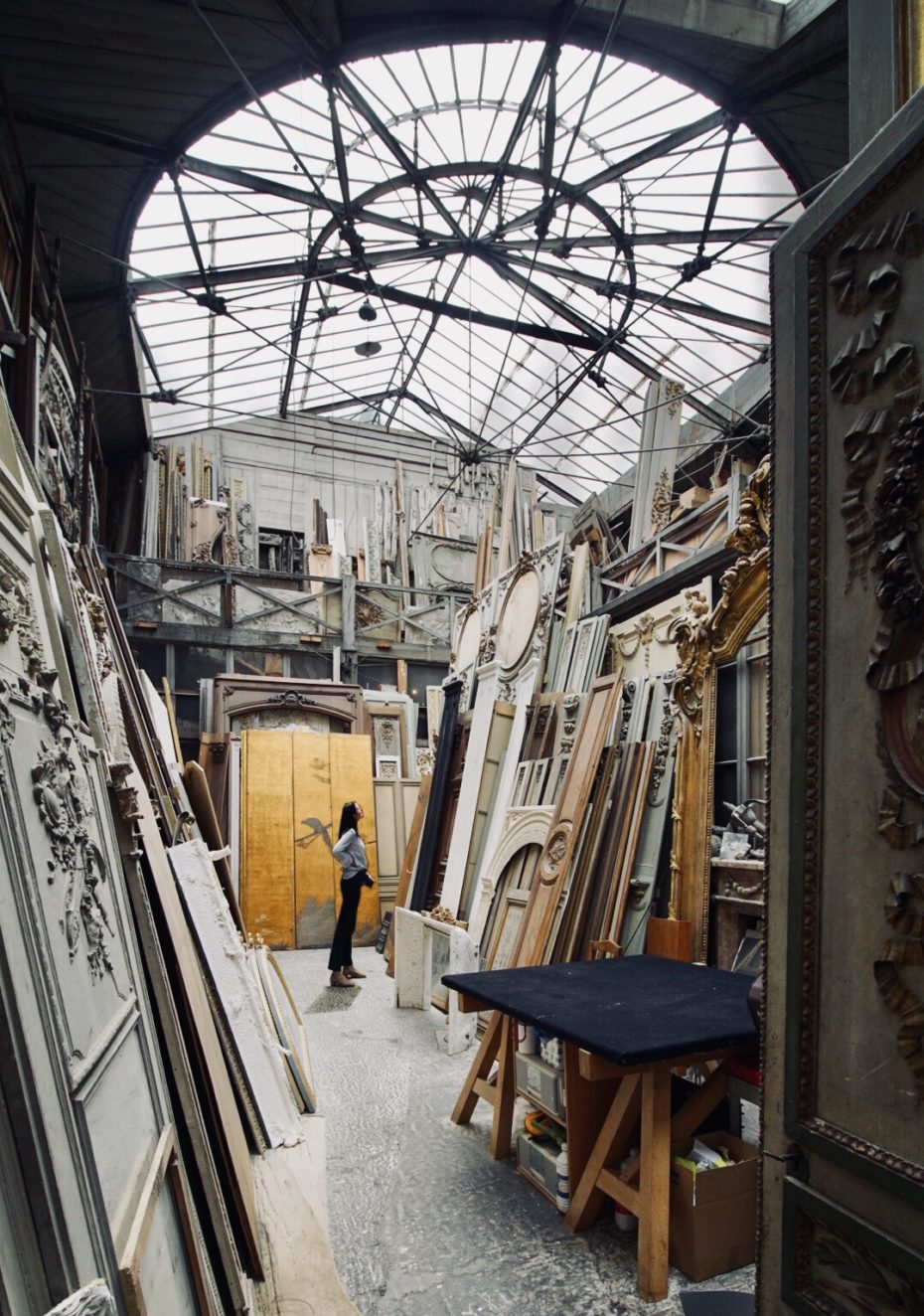 This is the kind of place where you can find the original wall panels from Coco Chanel's living room, rescued from a demolished Parisian mansion she once lived in. Down a corridor, the 200 year-old components of an entire room designed for Napoleon are casually stockpiled like pieces of an 18th century puzzle waiting to be put back together. Féau & Company is the last house of its kind– 1800 square meters of iconic French heritage, tucked away behind a nondescript facade, five blocks from the Arc de Triomphe. By now you probably know I'm always on the hunt for a good treasure chest and this might just be my magnum opus.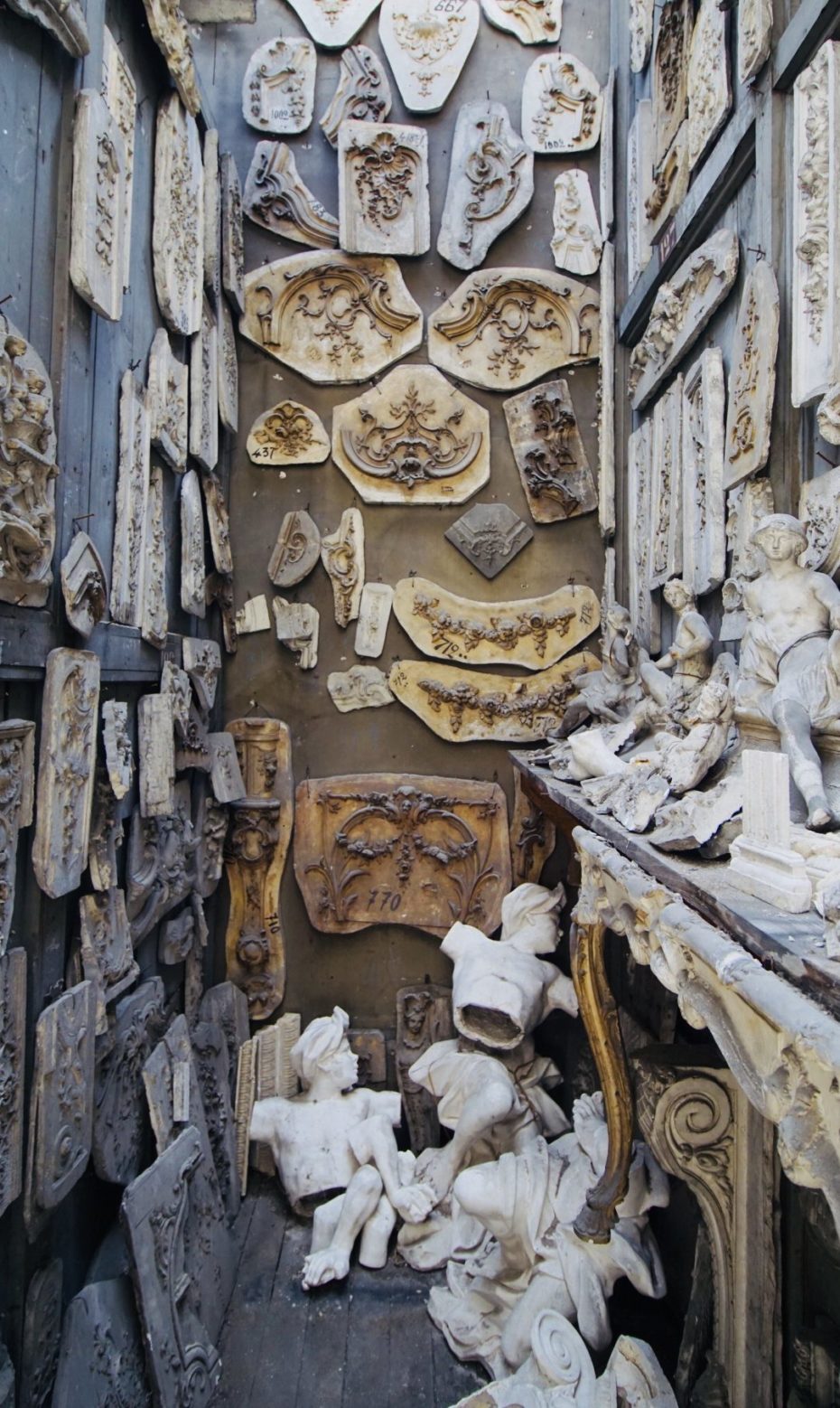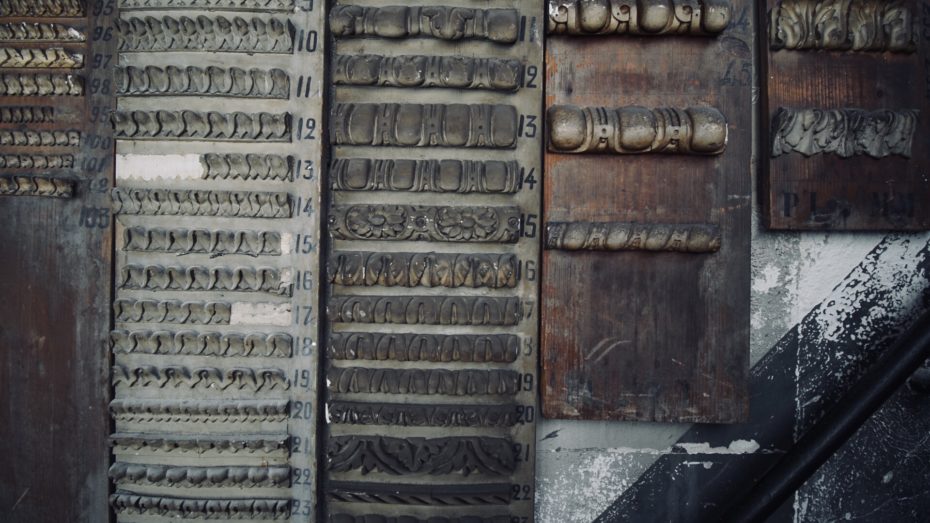 Here, history is rescued from the wrecking ball. Monsieur Féau has been known to find iconic antique French design worth thousands in the dumpsters of a demolition site. Specialising in exquisite period panelling since 1886, at any time, his archives might include the library walls from a Vanderbilt estate or painted panels from a palazzo ruin in Florence— all for sale, for the right price of course.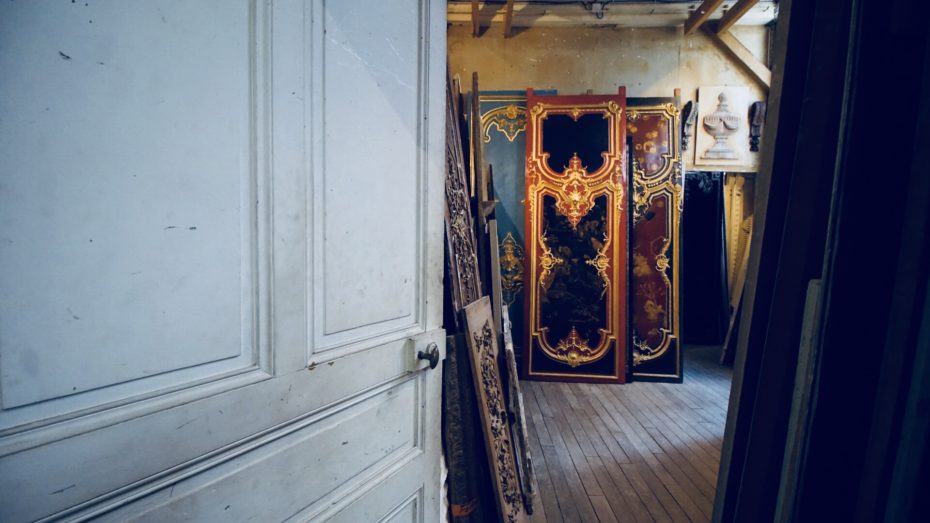 The appointment-only showroom at 9 Rue Laugier in the 8th arrondissement is a veritable living museum. It brings to mind Sir John Soane's Museum in London, with a little more dust and without the ropes and security guards to prevent visitors from touching or photographing.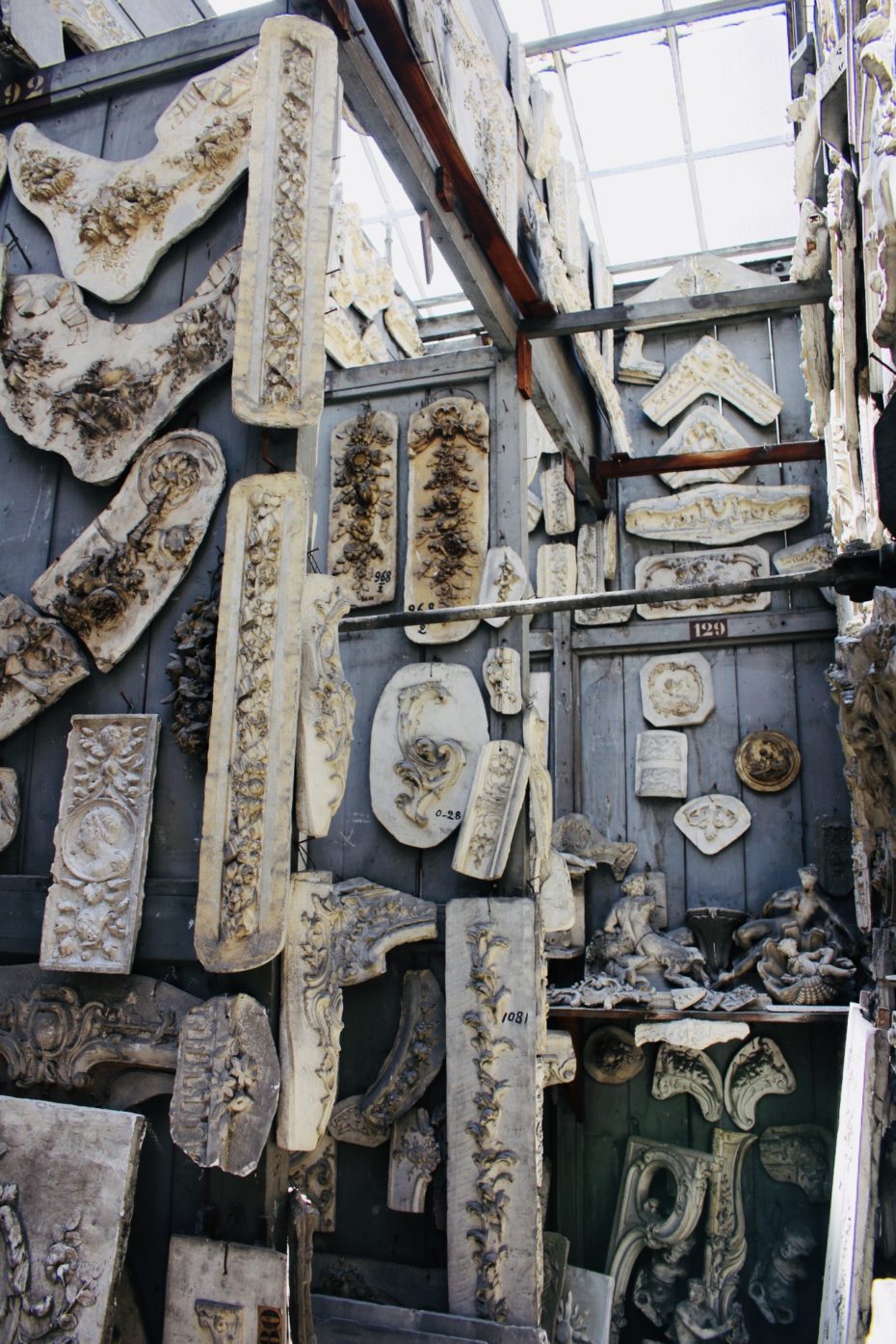 Room after room of expertly curated treasure, it's a beautiful mess; like journeying through the labyrinthine mind of a brilliant but slightly mad collector. If he were alive, I think Sir John Soane and Guillaume Féau might have been good friends.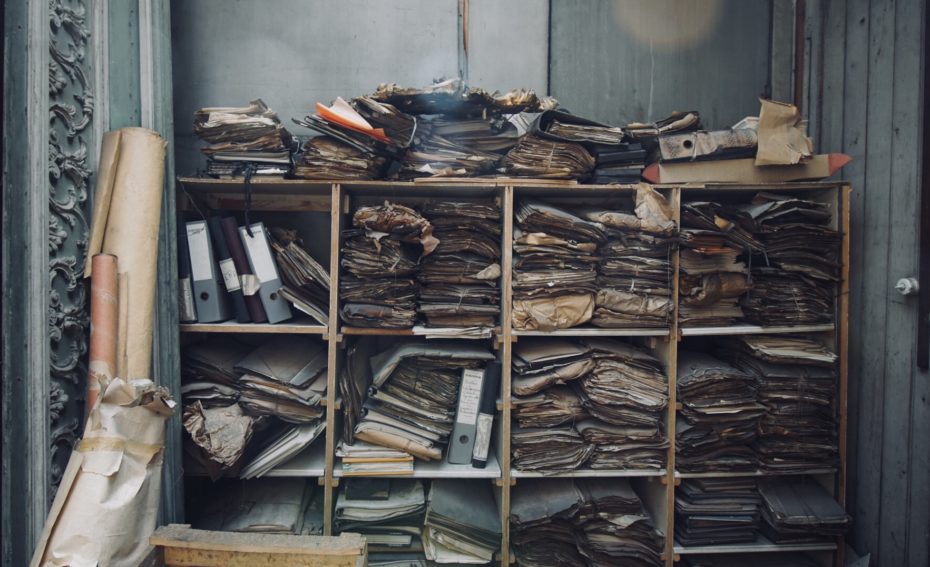 Guillaume is the third-generation owner of this 130 year-old firm, and runs it with his sister, Angélique. Their showroom (mind you, "wonderland" seems like a more appropriate name for it) began as a 19th century atelier of artisans, carpenters and sculptors who were outfitting the homes of some of the wealthiest clients of the epoch, from the Rothschilds to American industrialists like Henry Frick. Many of these men died during the Great War and Guillaume tells me their employer died from heartbreak after delivering the news to countless widows that his workers had been killed in battle.
In the late 1950s, the company came into the hands of Guillaume's grandfather. By this time, most competing houses had died out, and over the years, the Féau family accumulated numerous archives like their own, doubling and tripling in size as surrounding companies closed operations after centuries in business. They bought all the documents, all the plans, all the archives– if it wasn't destroyed, Féau & Cie rescued it– which is why you'll be hard pressed to find anywhere else in the world with a collection of this size and importance.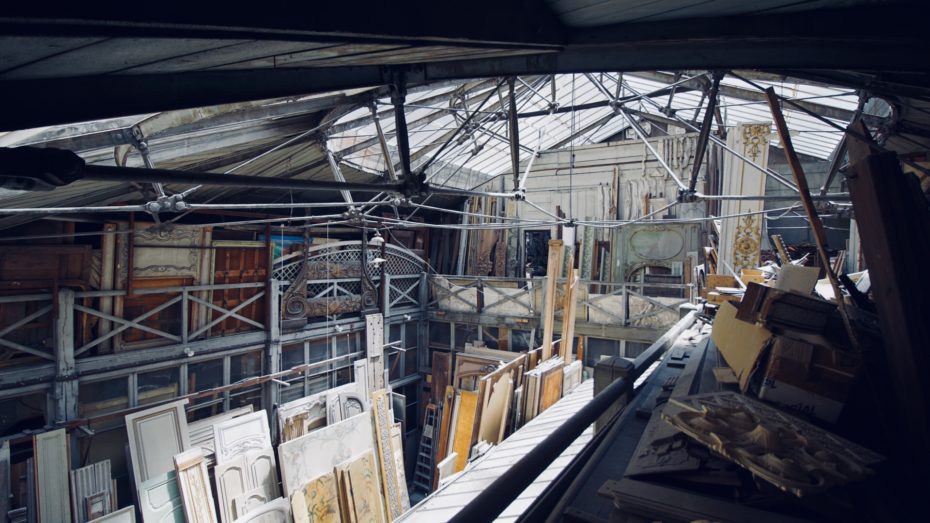 That they can even contain it all in the heart of the city is impressive in itself. With the pressures of real estate, it is extremely rare in 2018 for a private company to possess such an archive in the centre of Paris. To avoid an uncertain future for the precious collection, Guillaume has been working hard to ensure the family business retains all of the property that historically belonged to the original founder.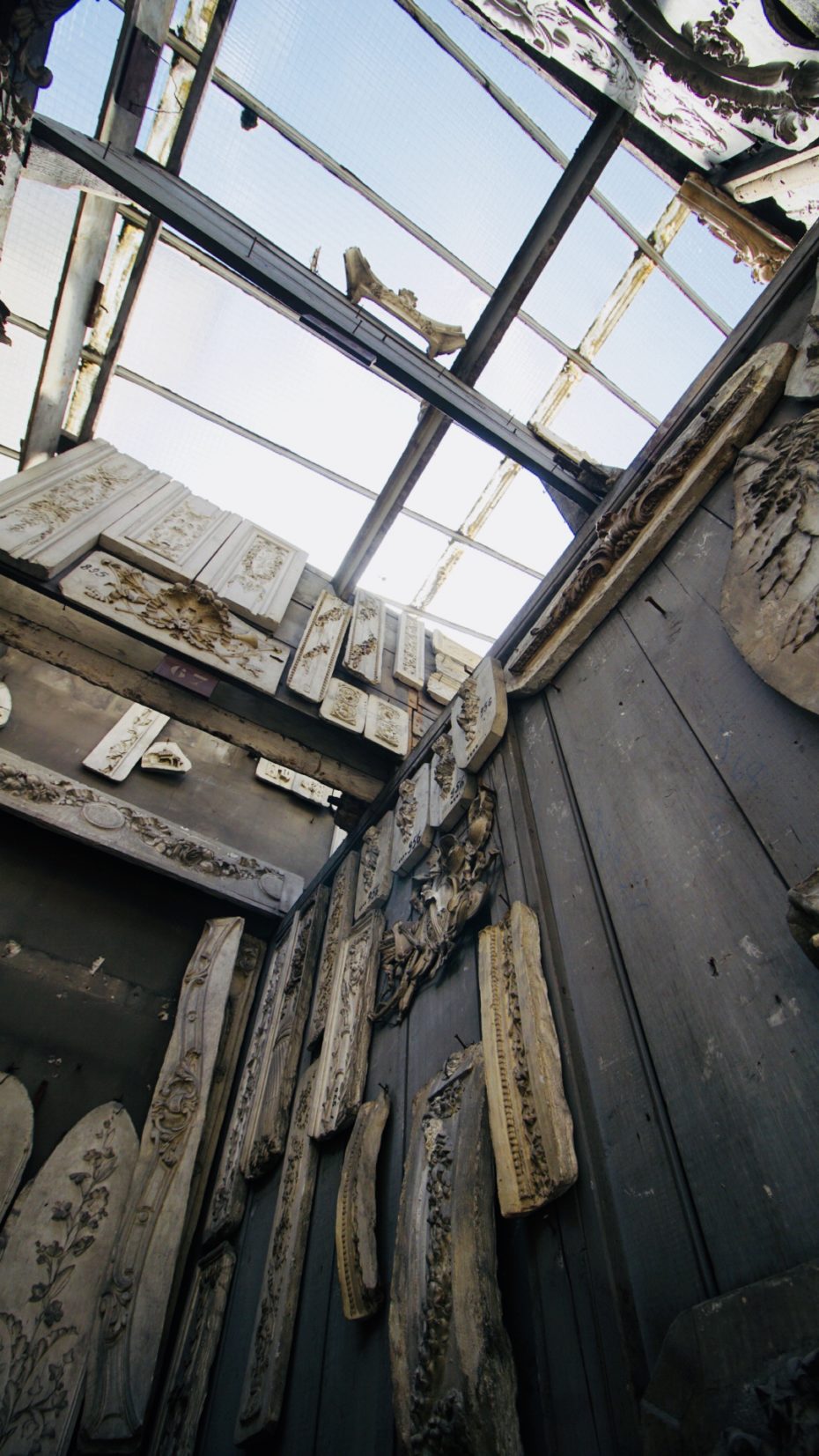 When he first began working under his father, the veteran artisans in the workshop told the young and ambitious Guillaume to find a career elsewhere. "'Forget it! The industry is dead', they told me, but I didn't listen to them. I understood the possibilities of reworking with classical architecture."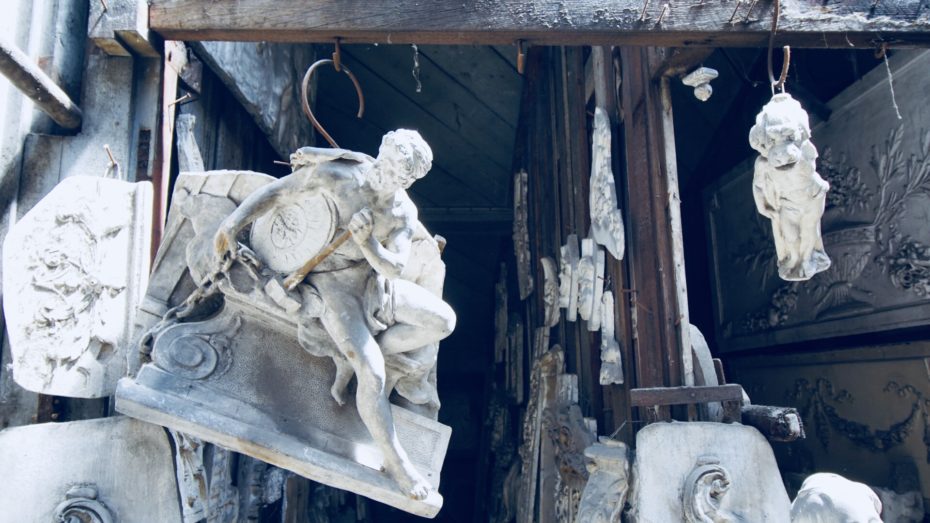 One rescue mission took him to an old mansion in the 6th arrondissement, where the walls had been covered in hot pink graffiti by squatters. The new owner was about to gut the entire property and destroy some important Louis XVI boiserie had Guillaume not stepped in to recover it. "A lot of history is lost by people who don't have that respect. They want a white contemporary cube and will destroy the 18th century decor that's in their way– and they do it quickly so to avoid dealing with the preservationists later."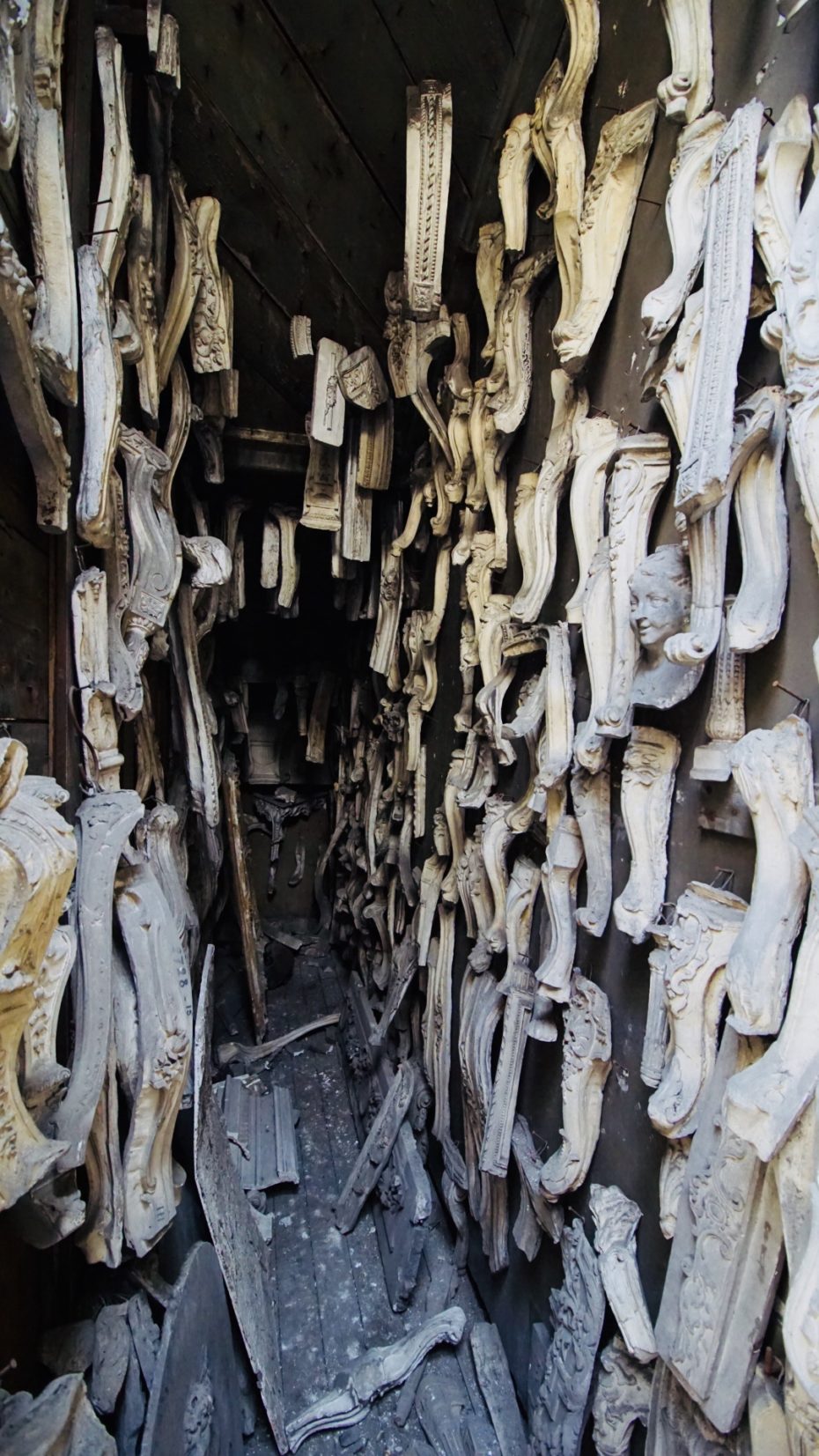 The firm's clientele today includes everyone from Bernard Arnault, CEO of LVMH and Michael Smith, who worked with the Obamas on the White House, to the Getty Museum in Los Angeles and the Louvre in Abu Dhabi. Half of his customers are Americans, and he has a queue of wealthy Russian and Asian clients falling over themselves to get their hands on his collection, which continues to grow under Guillaume's watch.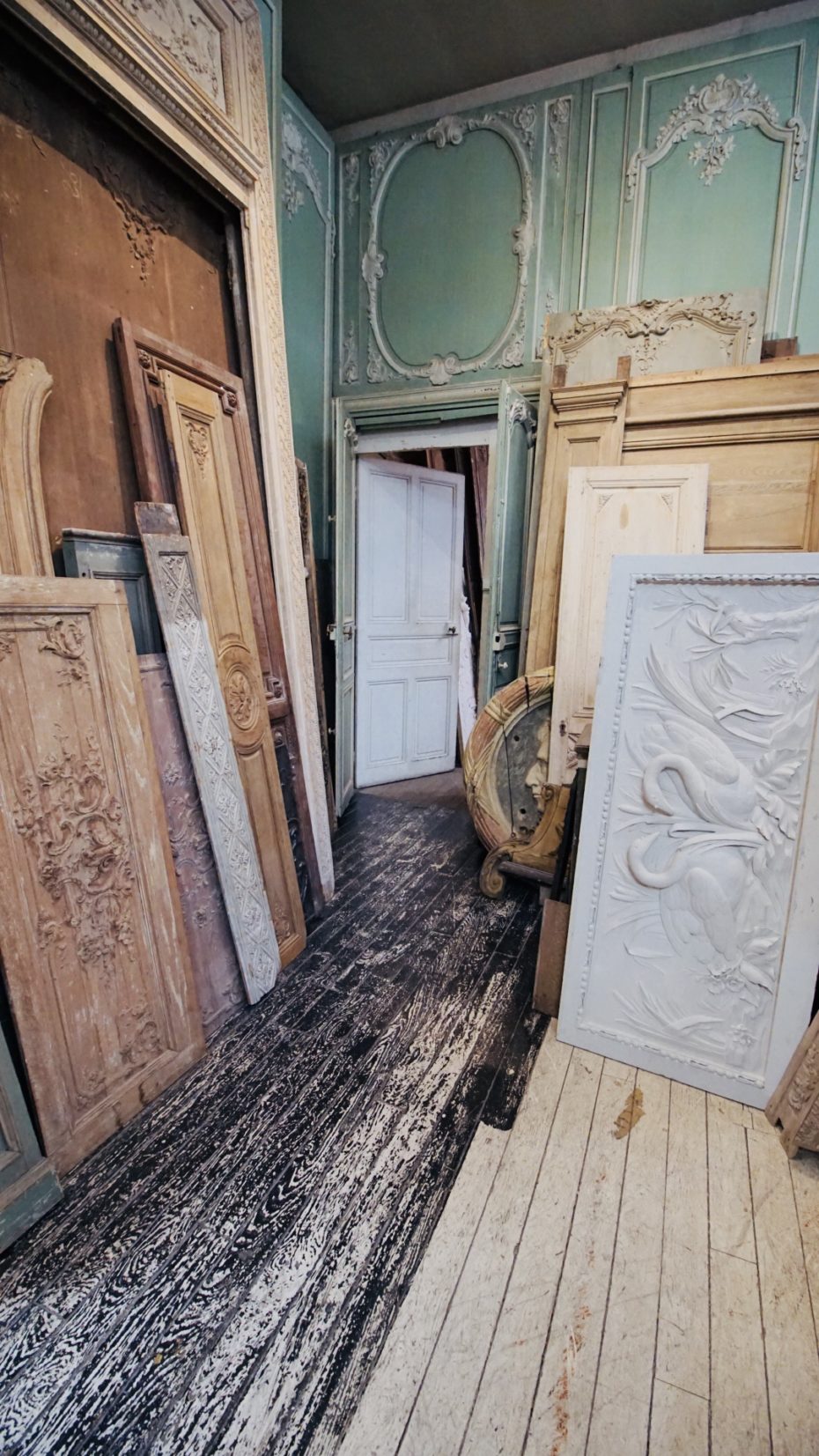 The company's rare archive of historic rooms has also enabled Féau to recreate the world's most sought-after decor, ranging from 17th century to the 1940s, just as it was intended during the golden age of French boiserie. If you can't buy an original room designed by Ledoux, one of history's greatest architects, Féau & Cie has the means (and several of the original panels in their archives) to make you a bespoke one.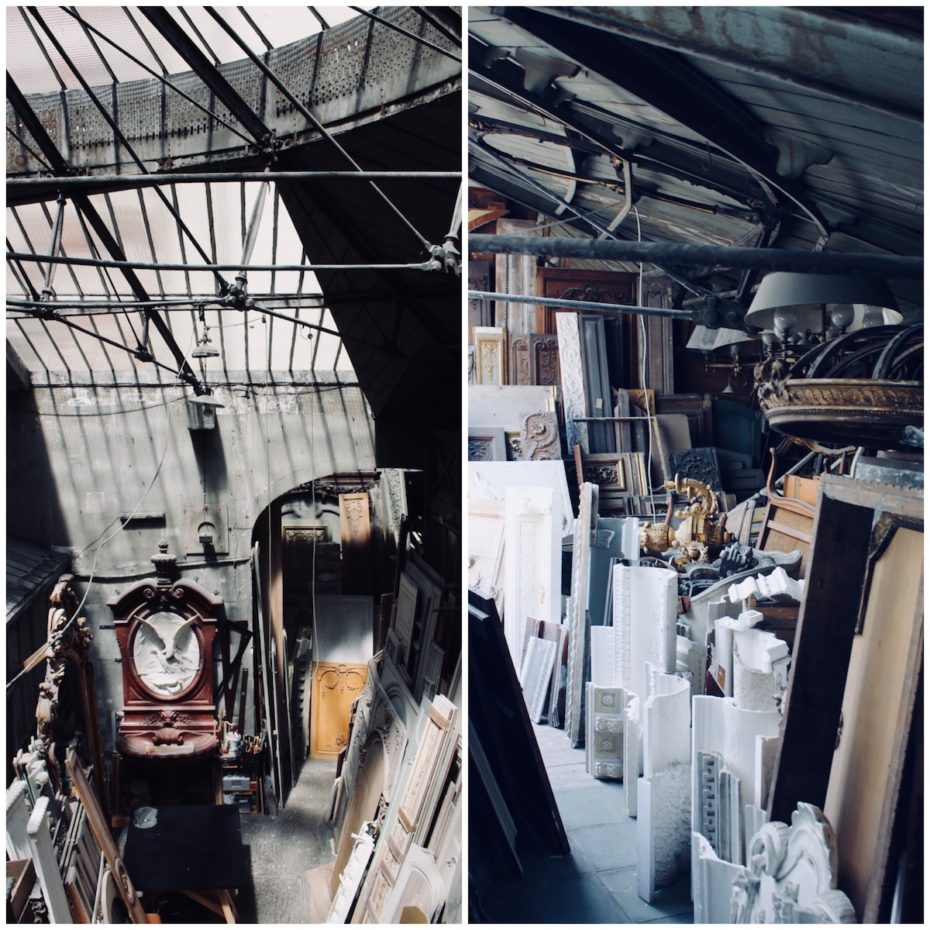 You could go look on Pinterest and make 3D renderings, "but the result would be complete sh*t", quips Guillaume as he guides me down a pathway between 18th century boiserie commissioned by Napoleon. "Our base reference is pure. It's not reinterpreted, remoulded four or five times, it's crispy and it makes a real difference," explains Monsieur Féau, whose passion is studying the architectural origins of his stock.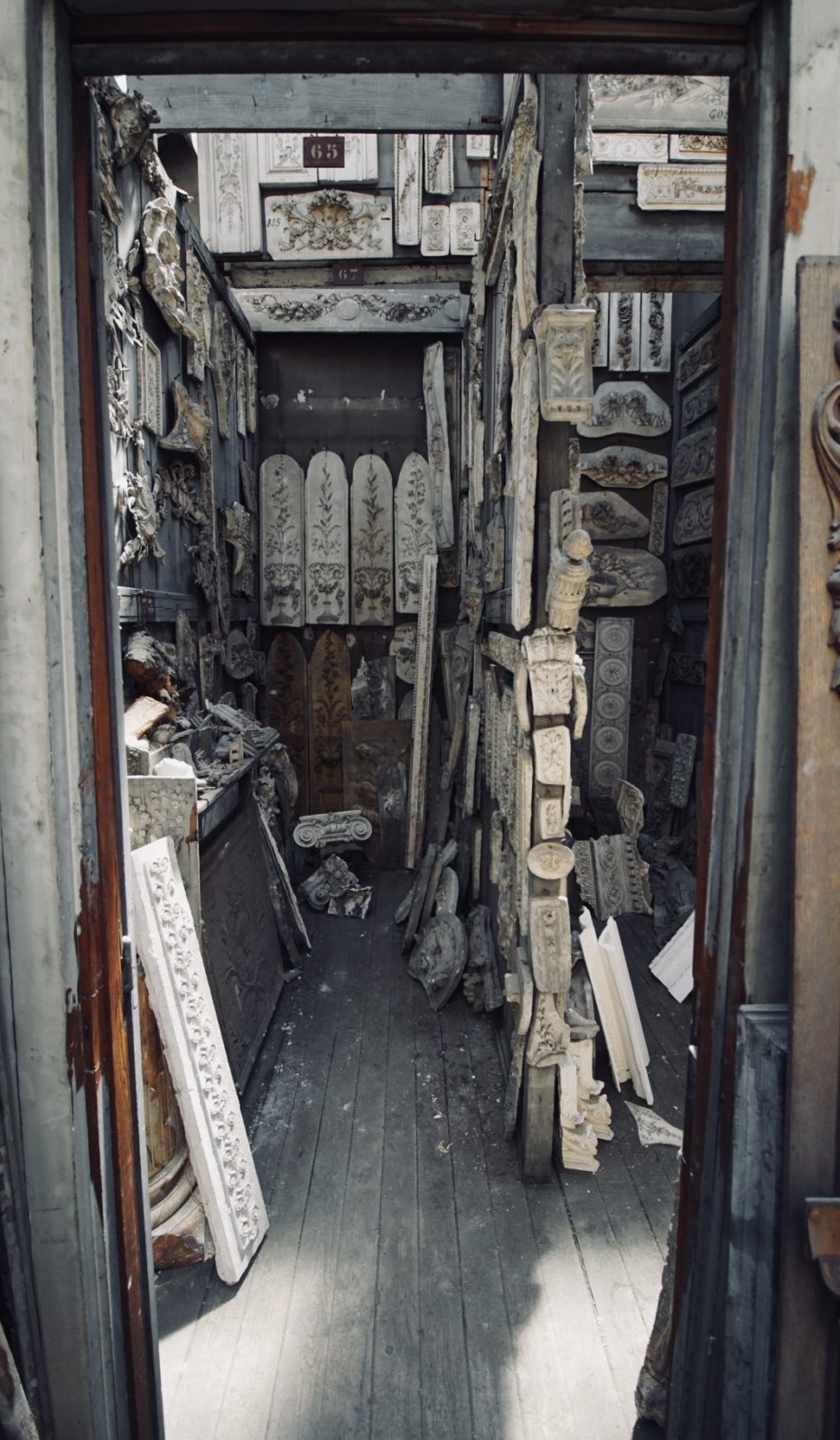 "Those are the original panels made for Jeanne Lanvin's dining room." He points to a family of panels bathing in the sunlight of the old atelier's glass atrium. "A client from China came in and wanted them copied for her walk-in wardrobe." Down the hallway, I admire some panelling that Karl Lagerfeld also chose for his suite at the Hôtel de Crillon.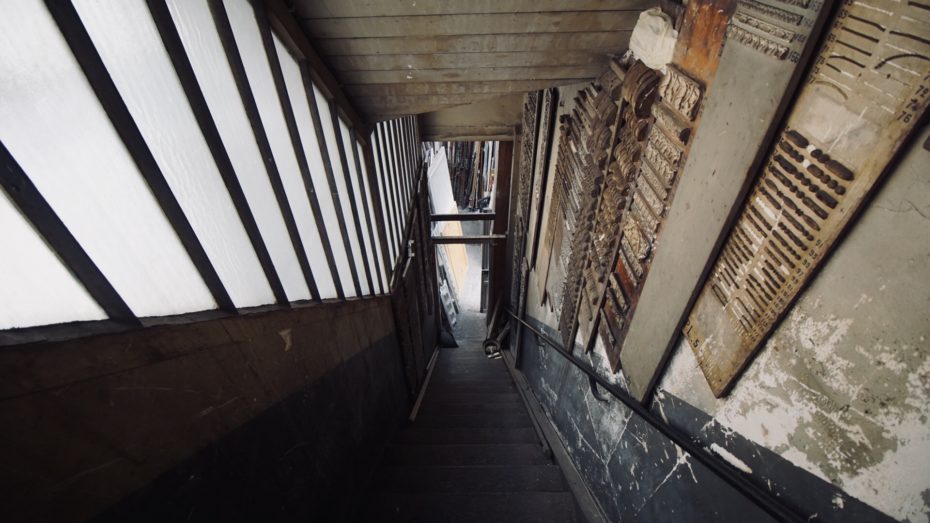 I ask Guillaume if he encounters any clients with "less refined taste". He recalls a Russian oligarch whose decorator requested an historic Ledoux room entirely in faux gold paint. "I refused, but she wouldn't let it go and wired the full amount of money anyway," he shrugs. "There are precise rules of boiserie. It's a combination of many talents and techniques. There's the designer, the carpenter, the sculptor, the painter and all this savoir faire that needs to be supervised with intelligence. You can have all the money in the world to get these iconic pieces, but you have to know how to use them."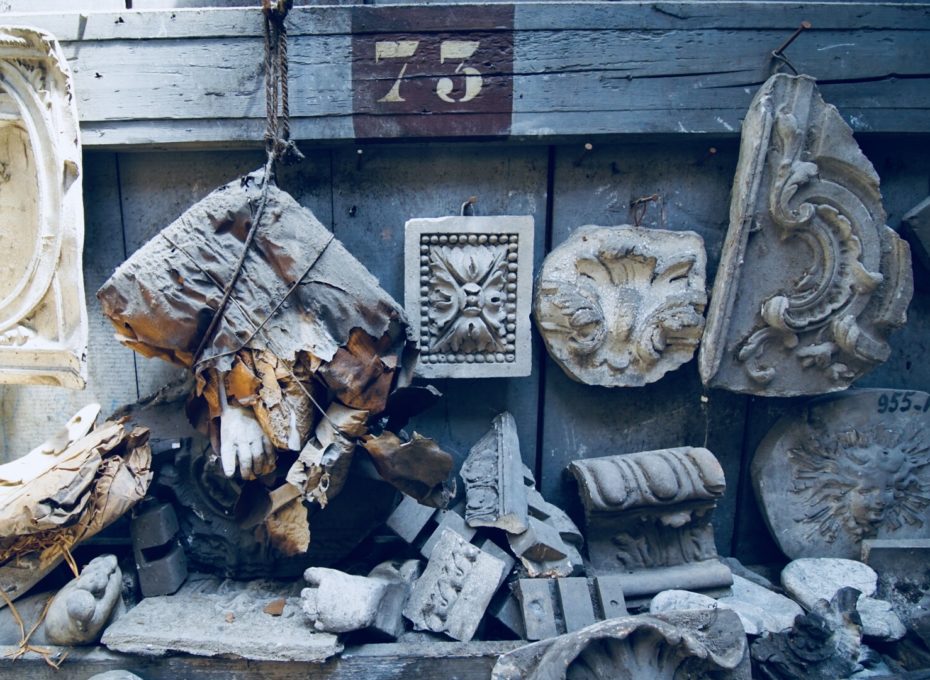 What might look like a graveyard of French décor to some, is in fact a world of possibilities with the right guidance. So much of the showroom's dust covered corners look as if they've not been disturbed for decades, but Guillaume assures me his favourite clients love digging through his archives to find that one magical piece to complete the puzzle. He wishes more of the big-name architects would take the time to personally discover the archive. Evidently it's their loss. In the meantime, he'll be there, carrying on the legacy of lost masters in his secret living museum; a true Parisian wonderland.