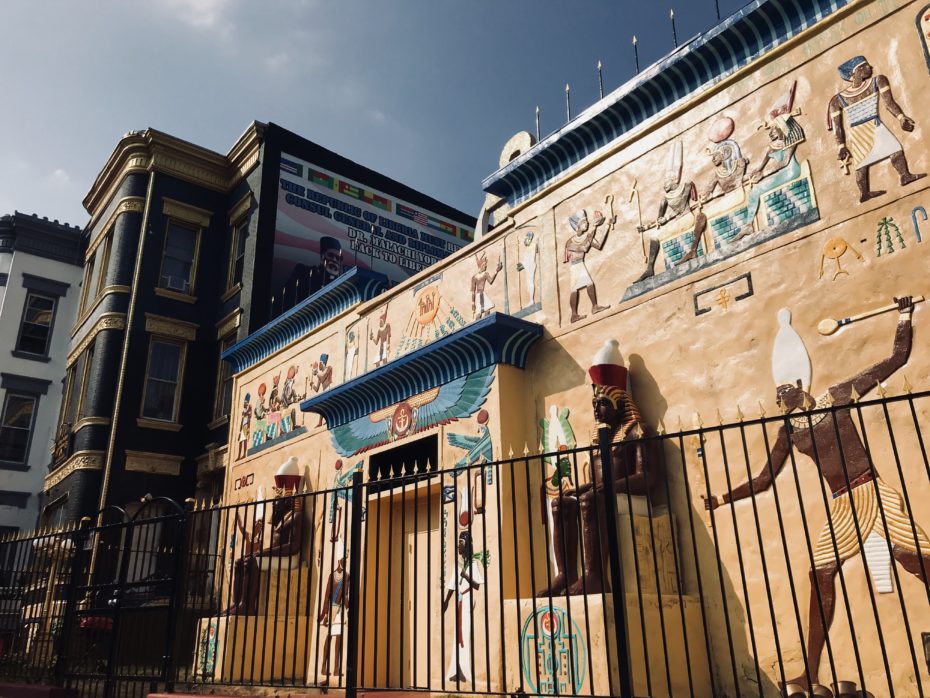 Not long ago in Georgia, black and gold pyramids stood proudly on the 476-acre compound of Tama-Rey. It was the holy "Land of the Sun," a place where the self-declared God, Dr. Malachi Z. York, manipulated thousands of nationwide followers in the "Nuwaubian Nation of Moors" to believe they were cosmic purveyors of an extraterrestrial truth. Confused yet?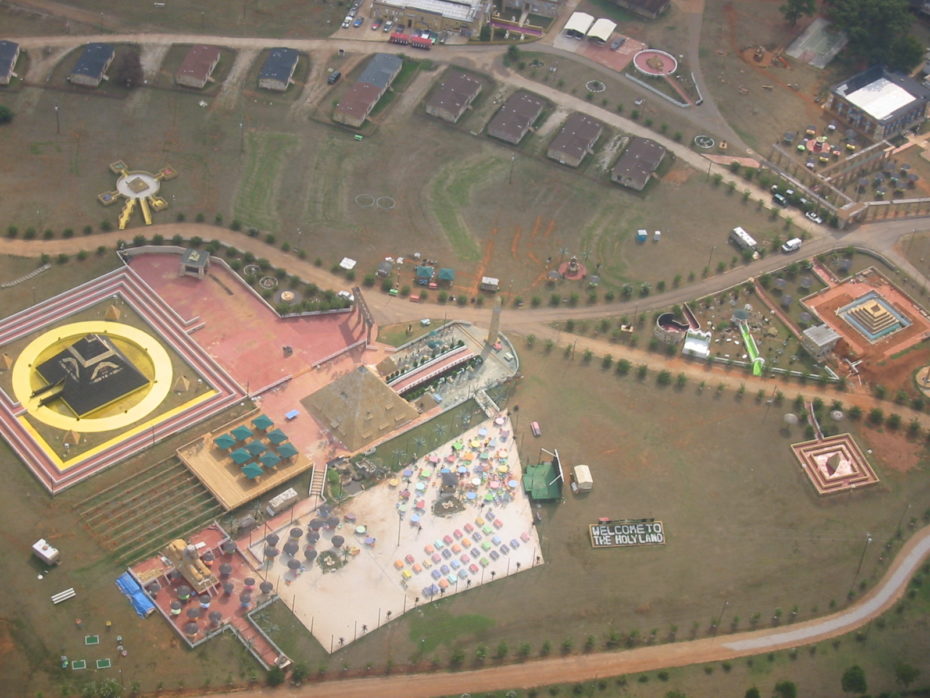 Founded in the 1970s, the group goes down in history as one of the United States' most/ only dangerous racial supremacist UFO cults, and is labeled by the Southern Poverty Law Center as a Hate Group. Ever since its messy unraveling in the 2000s, when York was dragged away on a 135-year sentence on charges of child molestation, arson, welfare fraud, and illegal arms possession, the group has quietly fallen off the media's radar, and left to congregate at a handful of global outposts. So naturally, when we drove by their OG-headquarters in Brooklyn, New York, we thought it was time to knock on the door and see what's really going on inside — but more on that in a minute.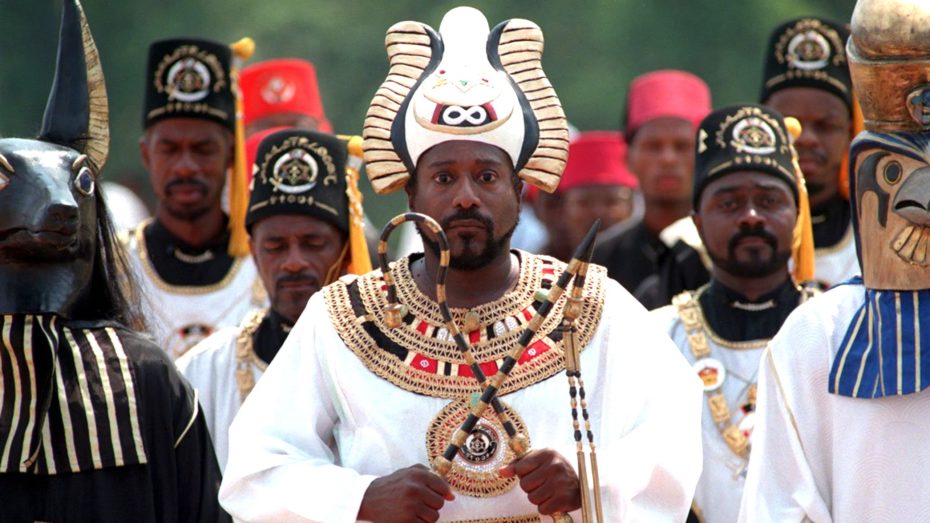 First, let's attempt to find a logical thread in the Nuwaubian belief system, which preaches a haphazard blend of Jewish, Christian, Islamic and generally out-of-this-world doctrines. We know this much: York claimed to have come from planet "Rizq" to deliver 144,000 of his followers away from Earth before an impending Armgaddeon in 2005, all while spreading knowledge of certain Nuwaubians truths; i.e. Caucasians are a lesser breed of Illuminati space aliens who mated with dogs. And let's not forget the winged reptilian leader named Haaton once defected from his planet to our own. Hence, lizards!
"White people are the devil. They say the Nuwaubians are not racist – bullcrap! I am…White people are devils — always was, always will be."
— Dwight York, from his lecture "Egipt [sic] and the Mask of God"
Also key: emulation of ancient Egyptian practices, as seen in their formal dress and architecture: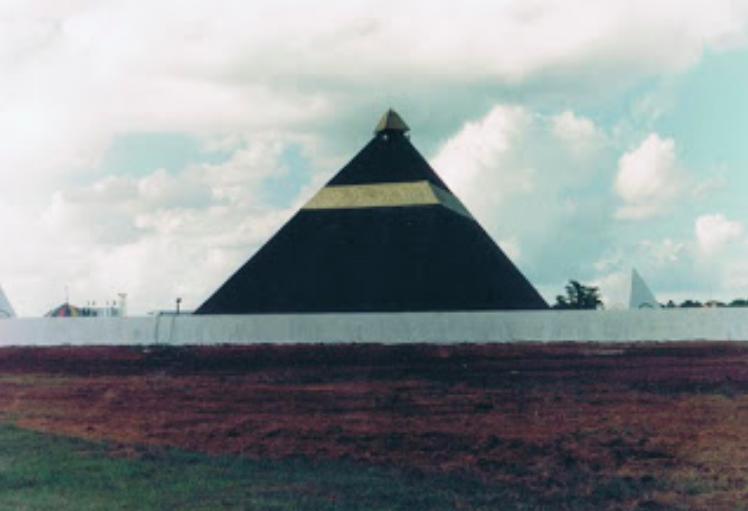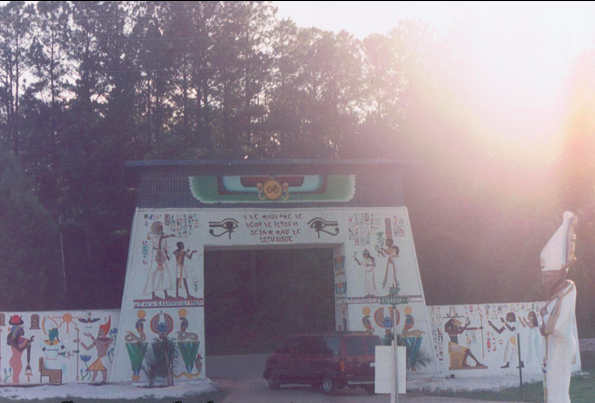 It was a sci-fi pipe dream. But not one without roots that spoke to a very real pain in New York's African American community in the 1970s, where Dwight first started the cult. At one point, he owned over 20 buildings in the Bushwick area of Brooklyn. As the FBI became more suspicious of his operation, he fled with his followers to the South in 1993, and the compound was born.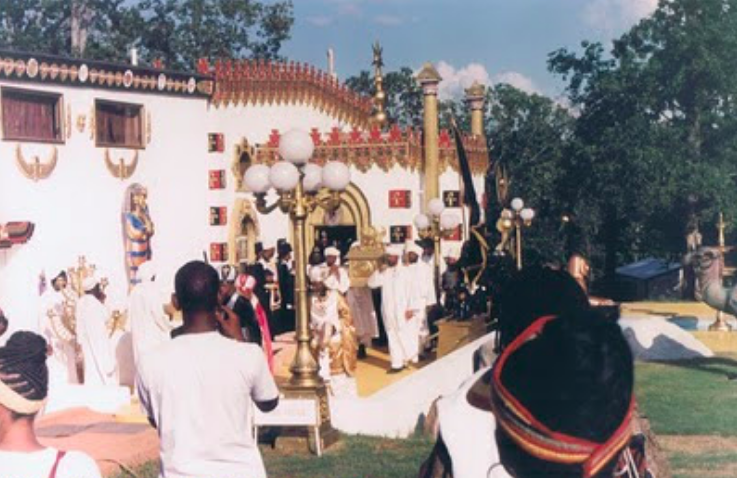 "There was a sense of pride," former Nuwaubian member Robert Rohan told Vice in 2015. "York was teaching an Afrocentric approach to creation, opposed to what I was used to seeing; white Jesus, white apostles, white Moses. When you see a leader in your community portraying spiritual figures as black, it speaks to you."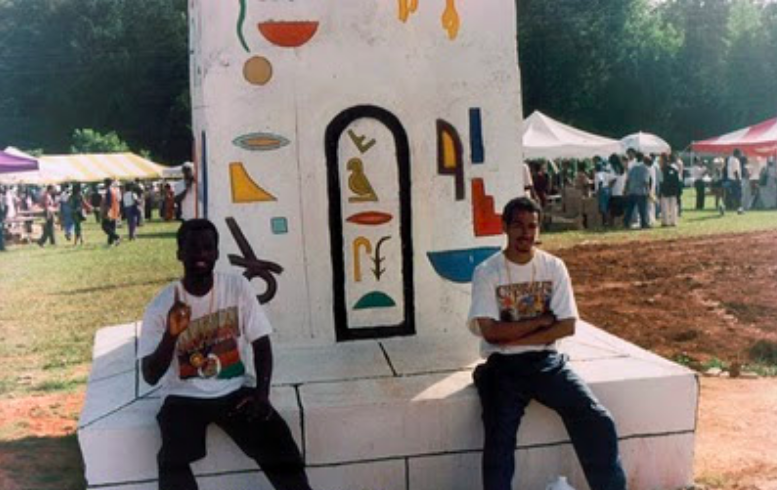 Not everything is known about what the initiation process involved, nor if it was consistent, but it required members to give up their possessions, provide York with all financial information, and begin selling his Nuwaubian literature.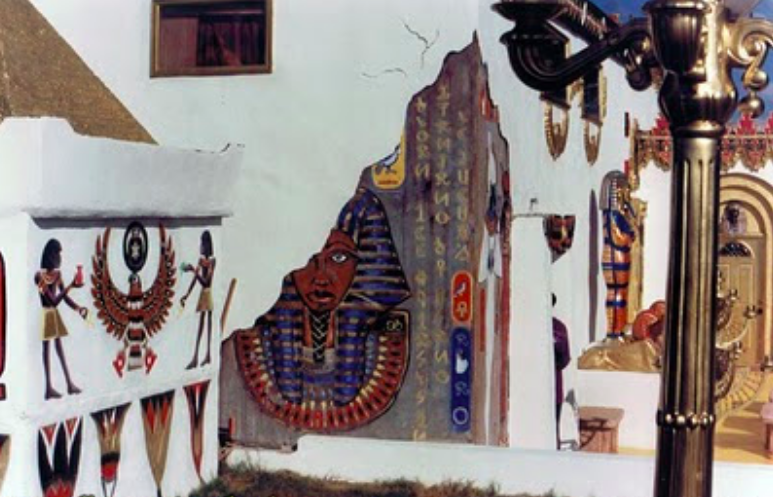 Enough was enough for former member Niki Lopez, who had been sexually abused by York, along with nearly 200 other children, for over a decade. In fact, it was her 2004 testimony that helped put York behind bars, and today she runs an art therapy initiative aimed at healing survivors of trauma. And for those who've stayed in the cult? To pick their brains, we had to head to Bushwick, Brooklyn.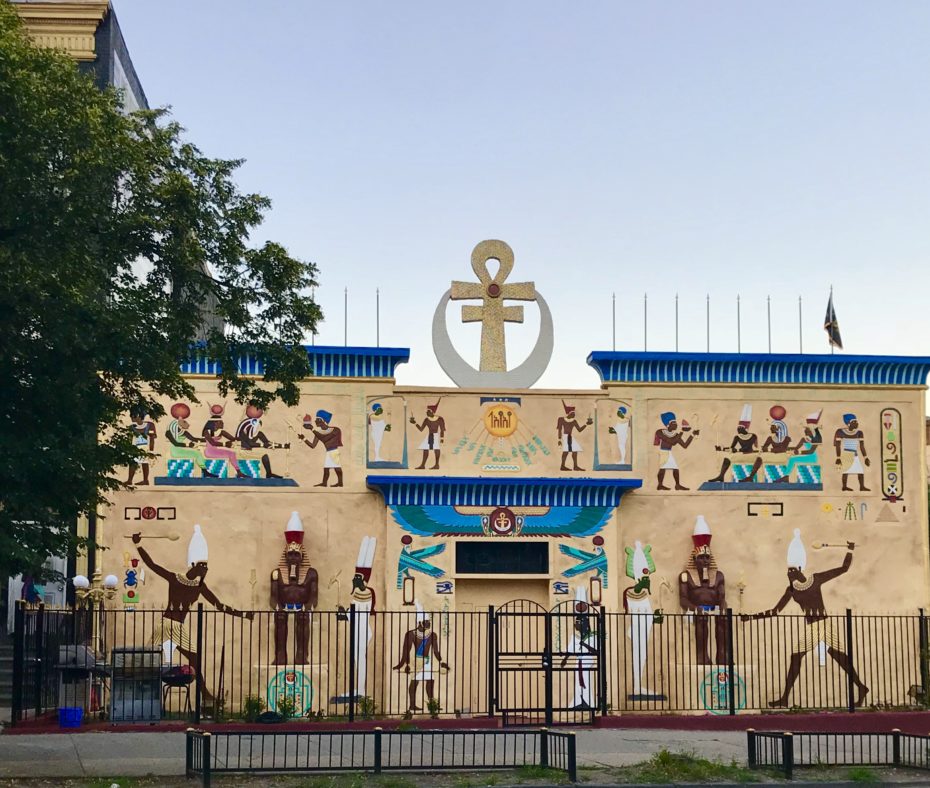 The first time we head to Brookyln's current Nuwaubian outpost, which operates next to their "All Eyes on Egipt" bookstore at Bushwick Avenue and Hart Street, it's closing time. There's a temple-like structure to the right that has blacked out windows, a high metal fence, and a red grill. The store is packed with teenage boys and middle-aged women who filter out of the building's other apartments, and into the bookstore. When a teenager sees us from a window, he gestures for us to leave.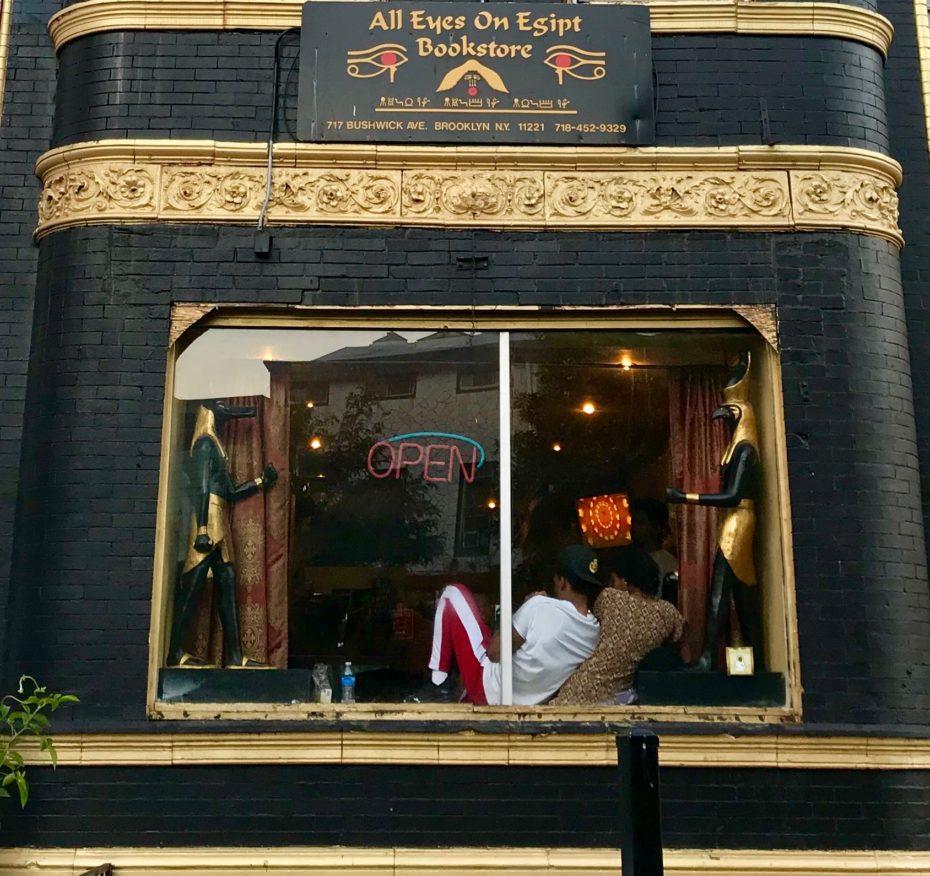 The second time we head over, it's on a sunny afternoon when the store appears quieter, so we head in. Incense permeates the air and a 20-something-year-old woman greets us with a smile, "Hey! Come on in. Have you been here before?"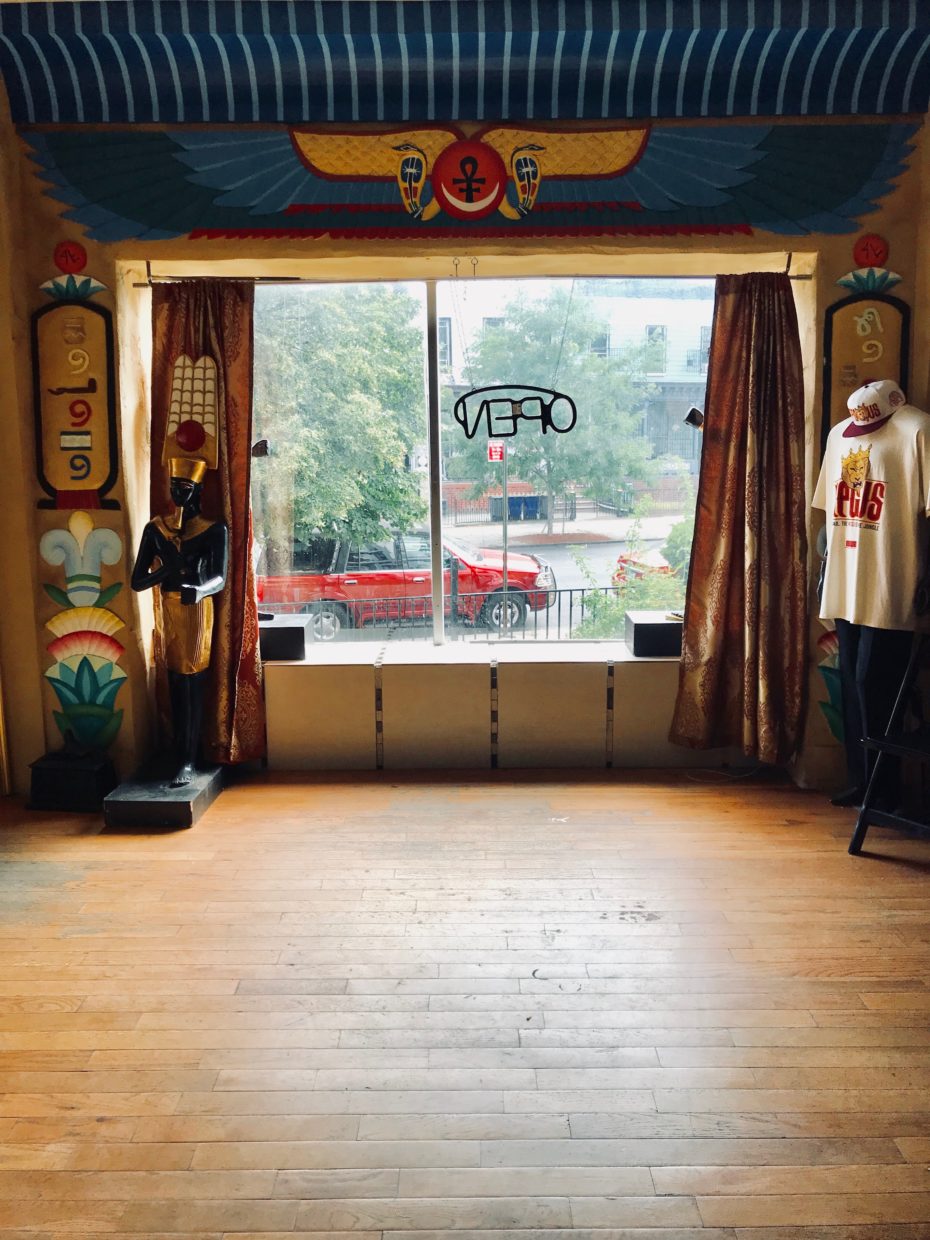 The store's inventory includes a baffling amount of booklets by York, with titles like "Extra-Terrestrials and Creation", or "Dr. York Versus the Computer". There's a handmade body-butter scrub, and baseball caps reading "Nuwaubia" and "Sungods". When asked what kind of literature they sell, the woman, who says her name is Naomi, gives a well-oiled and ambiguous reply, "We offer knowledge."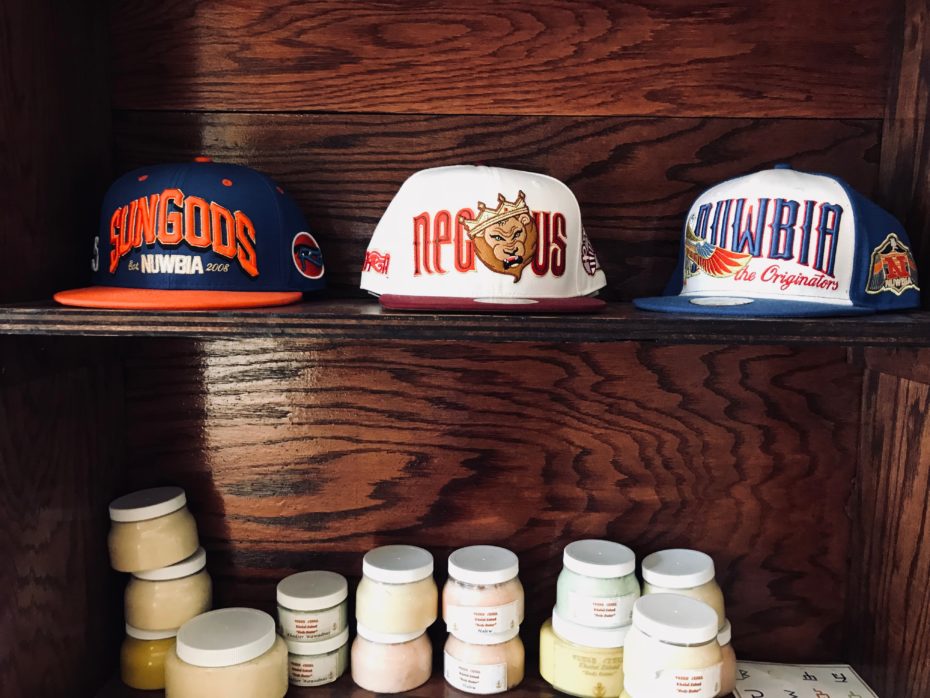 Photos of York, and Black activists hang on the wall, as well as a picture of the now-demolished pyramids. "Oh, yeah," says Naomi "I never got to visit them. My family did, but they all got knocked down after, well, y'know…" She points up, perhaps in gesture to the billboard above their building that pleas York's case. "I don't know if you know that much about us," she says with an air of embarrassment, "but, like with a lot of groups, well, sometimes people in charge get out of hand."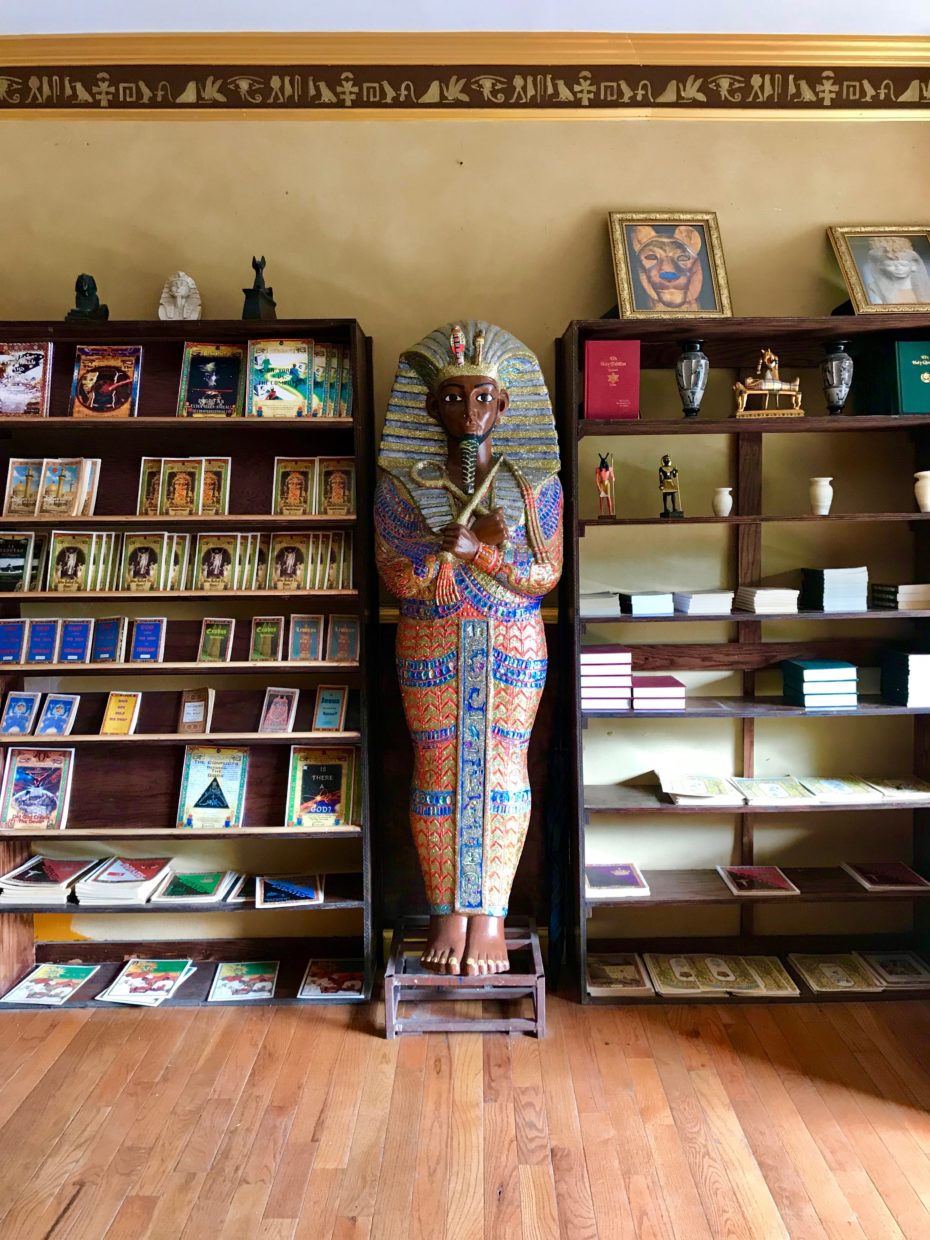 To break the awkward silence, we compliment the neighbouring temple. To our amazement, she offers to show us around the inside. She swings a hidden door open from the library, and our jaws drop: it looks like a high school ancient history project on steroids: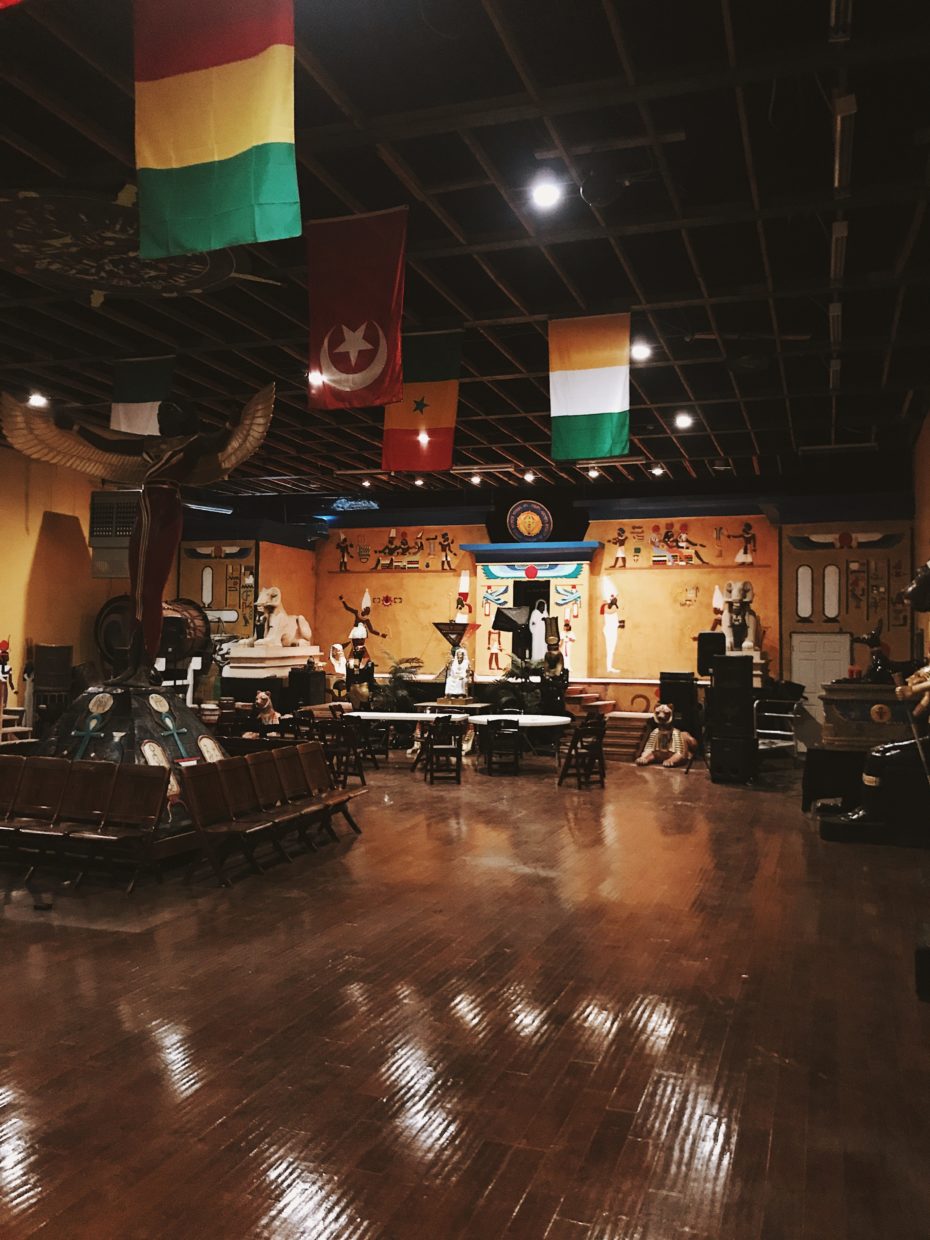 Dozens of amateur, hand-carved figures fill the corners of the space, whose central feature is an Egyptian-inspired altar. Do they perform ceremonies there? "No," she's quick to reply, "well, not like that." Are there any we can come to? She cracks an amused smile, but doesn't say anything.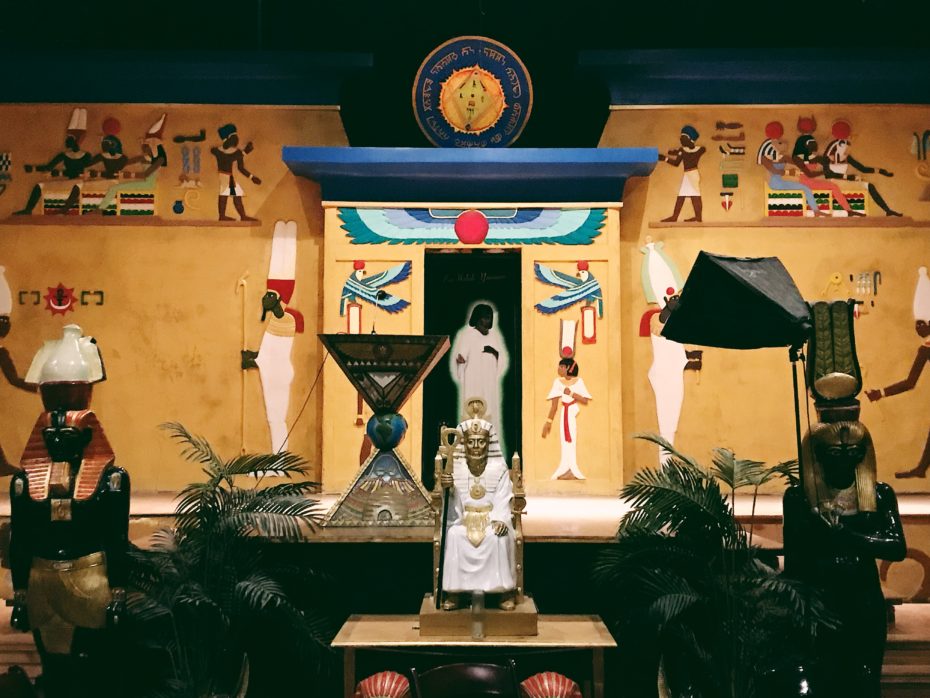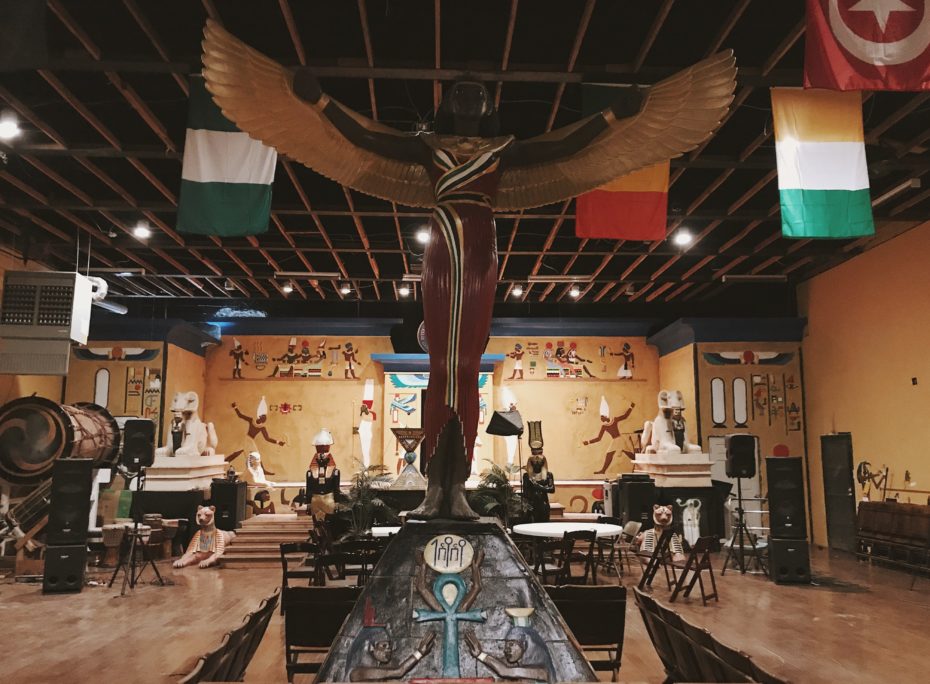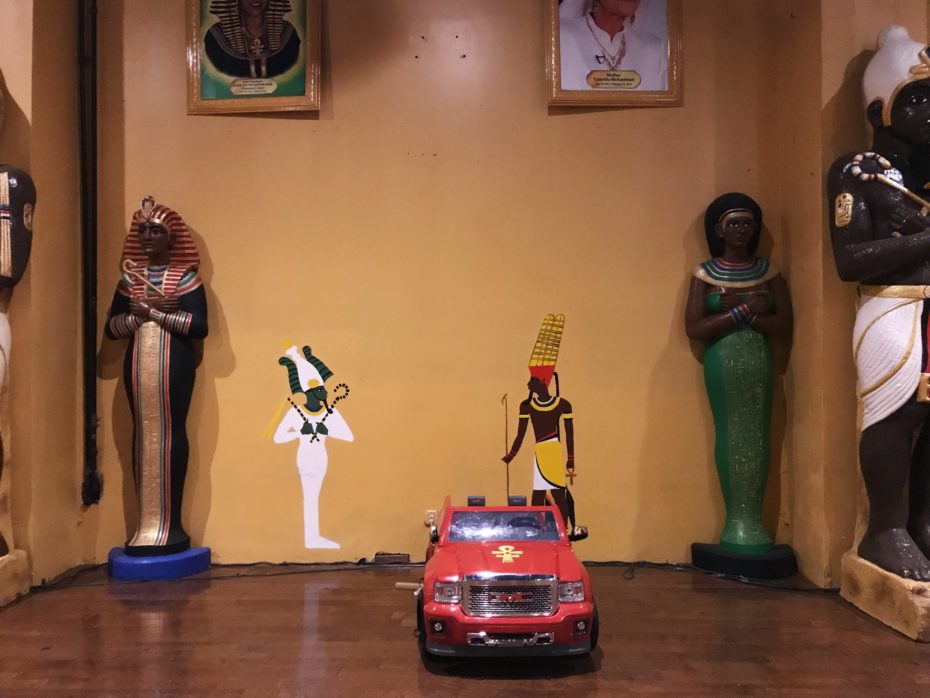 Most of the sculptures we see, she says, were salvaged from the compound. Only she doesn't call it that. When asked what kind of place it was, she says only, "Like a theme park." A diorama fills a table in the corner of the room, which she says is part of their big-picture plans. The new "theme park"? We ask. You bet.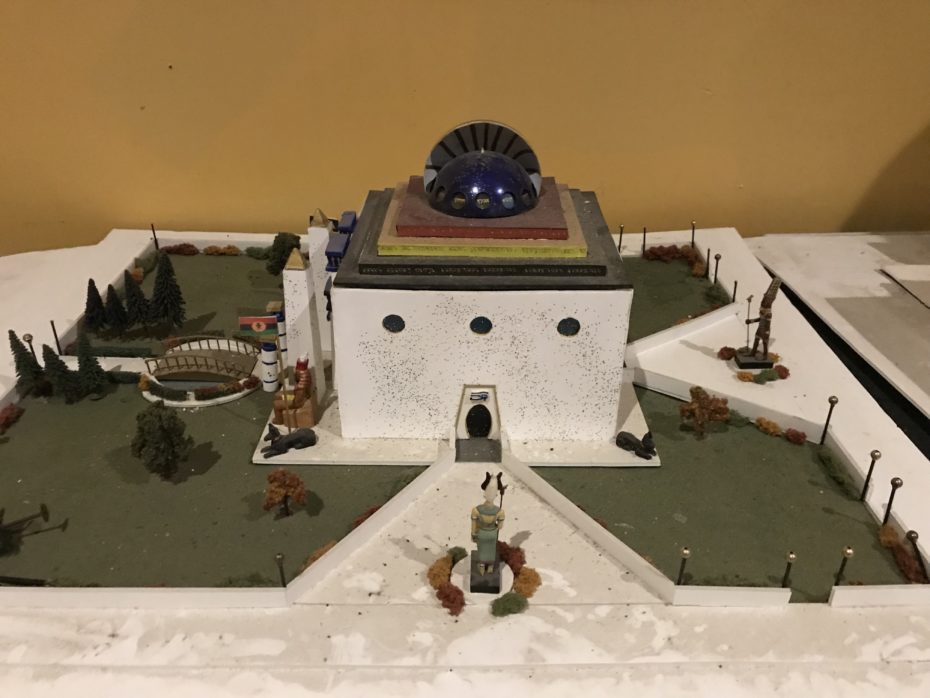 A retired Popcorn machine sits by makeshift god in one corner. In another, there's the outline of a pyramid in metallic bricks, each representing a financial benefactor, and which seems to be growing. By the time we're led out by Naomi, who generously lets us snap photos a few more photos, we can hear the footsteps of others shuffling around the building. She says goodbye kindly, albeit not with a see-you-again-soon.