1. What Ali wore. Berlin's 83 year-old dandy.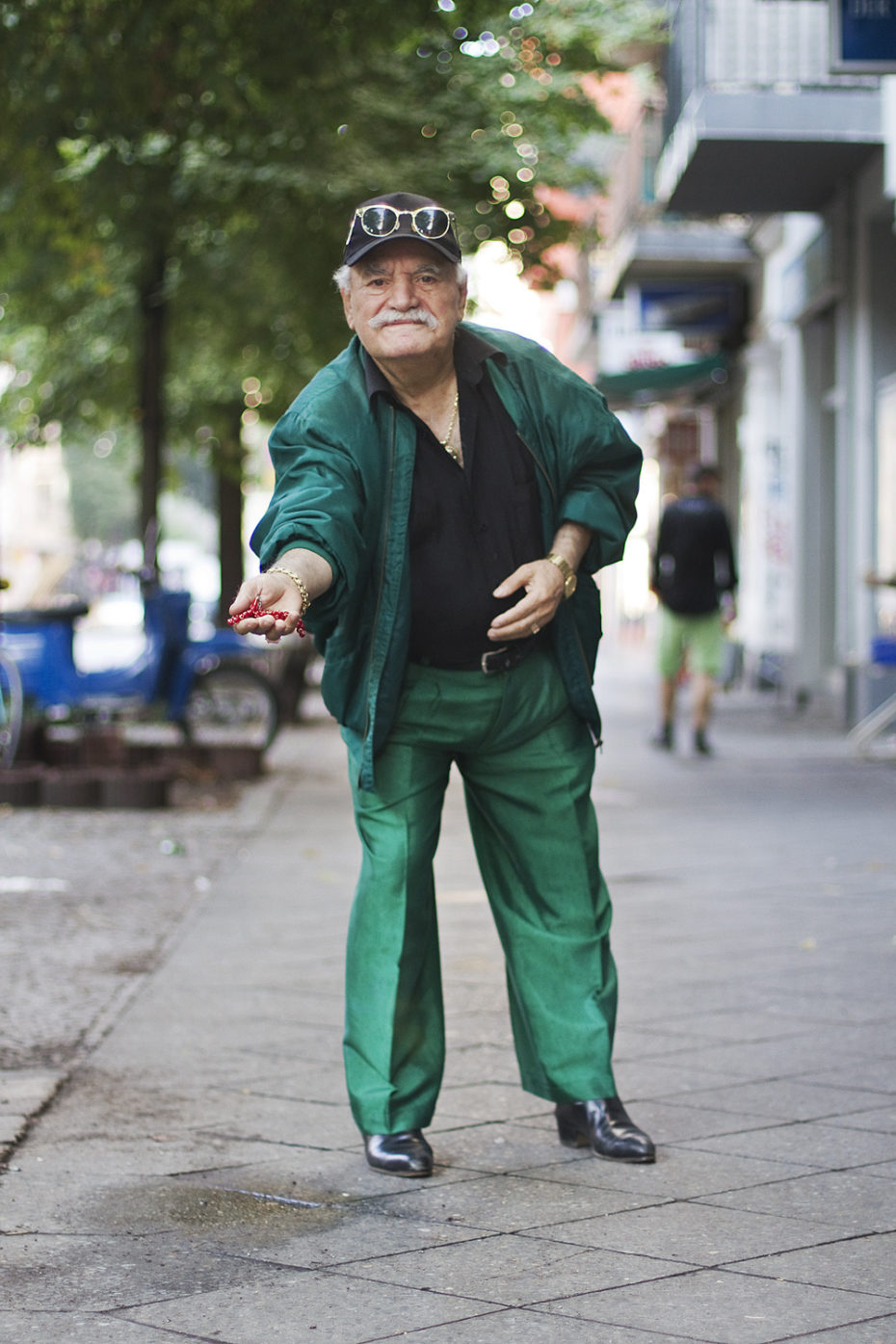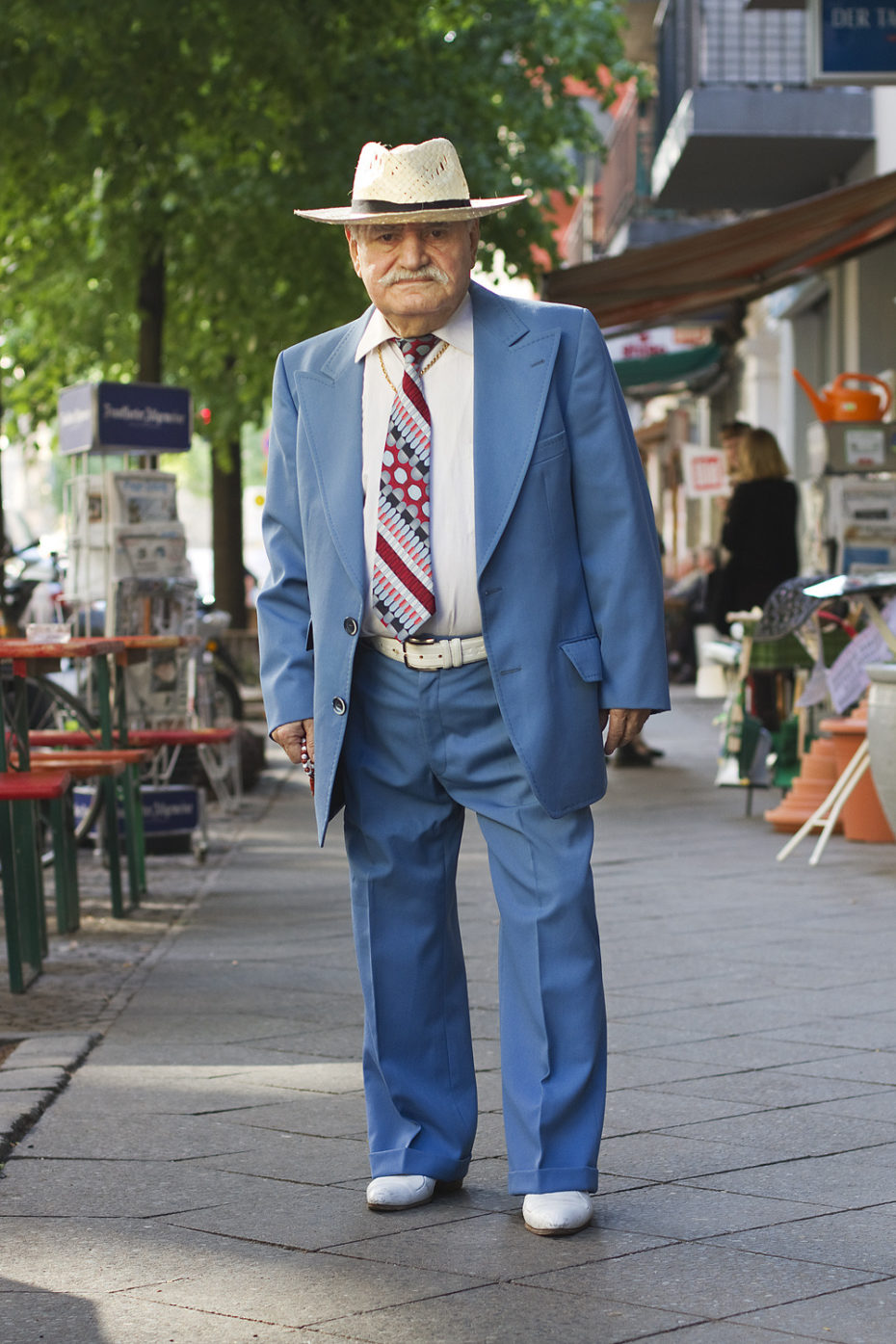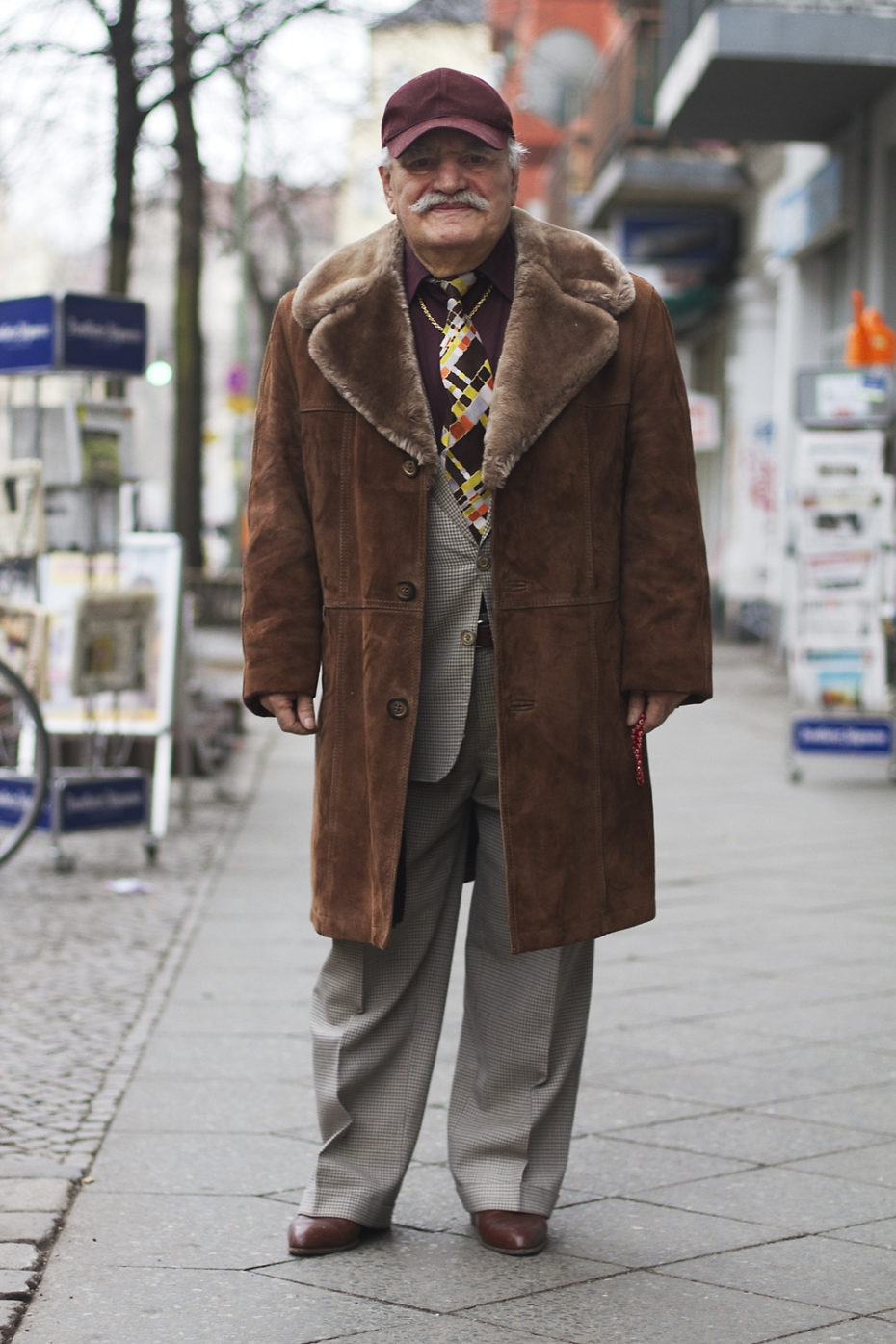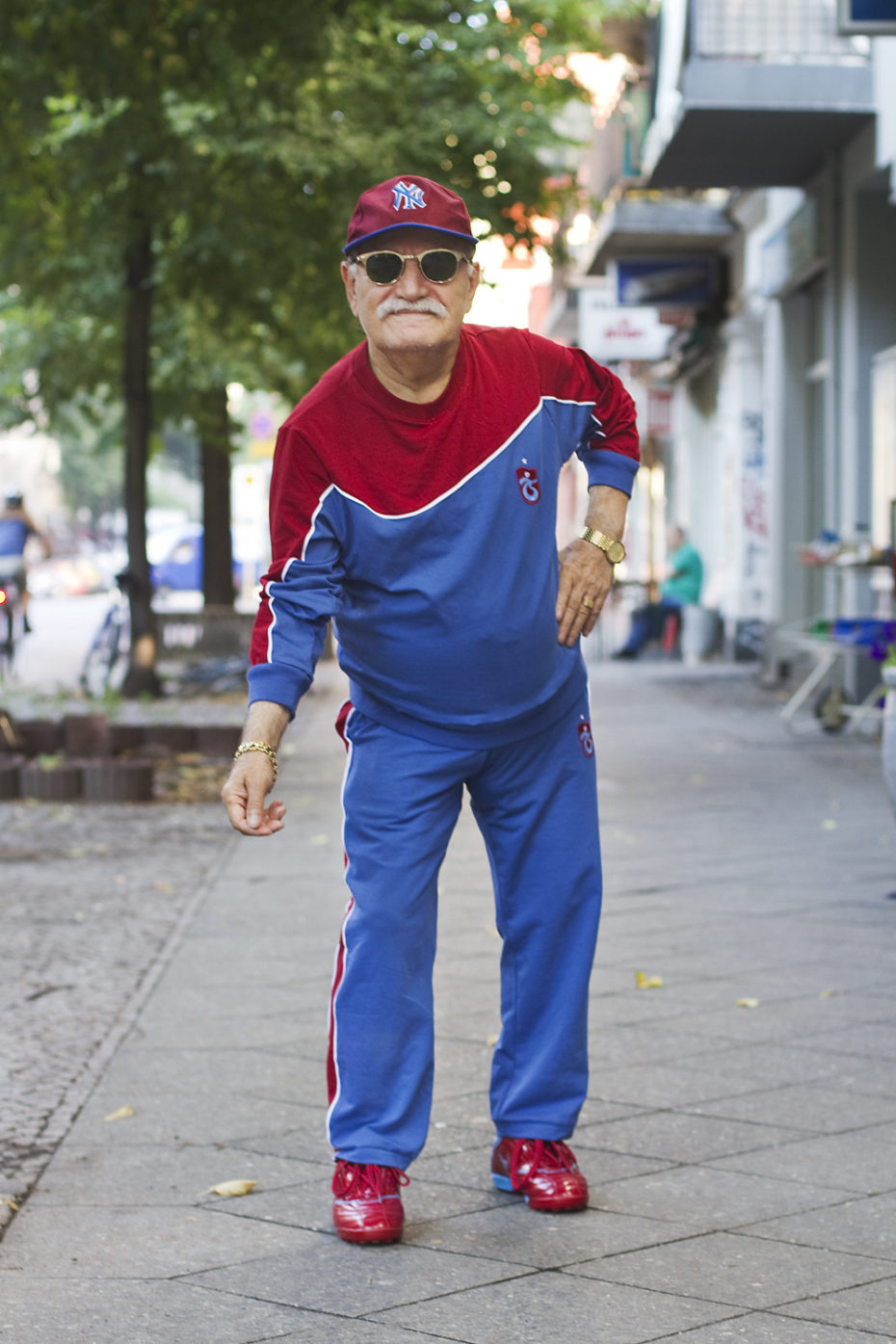 "This is Ali. He walks past my work every morning wearing great clothes," explains photographer Zoe Spawton, who works in a cafe in Berlin and began noticing Ali as he walked passed every morning at 9:05am, impeccably dressed. She began to take his photo and launched What Ali Wore in 2013. He's still going.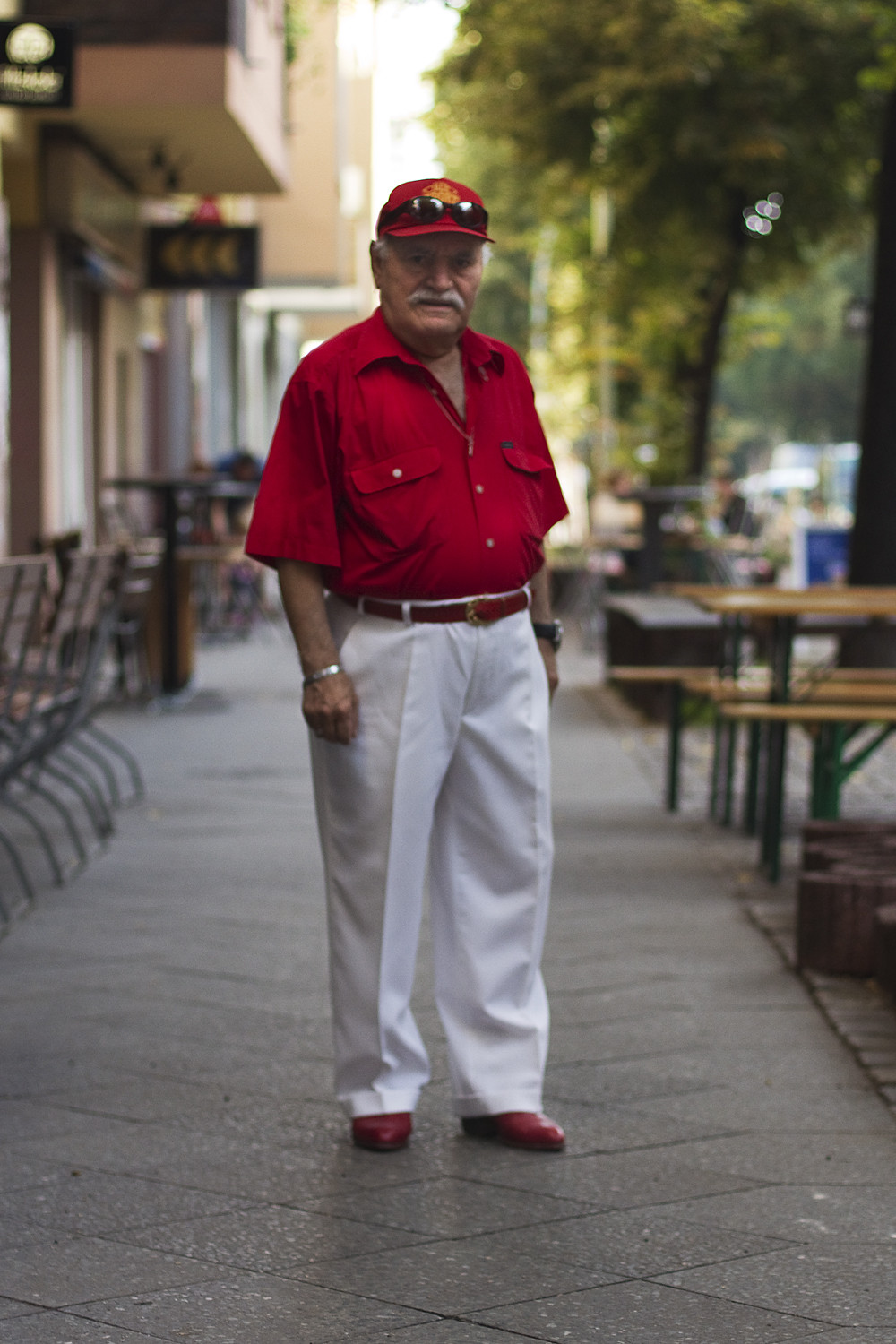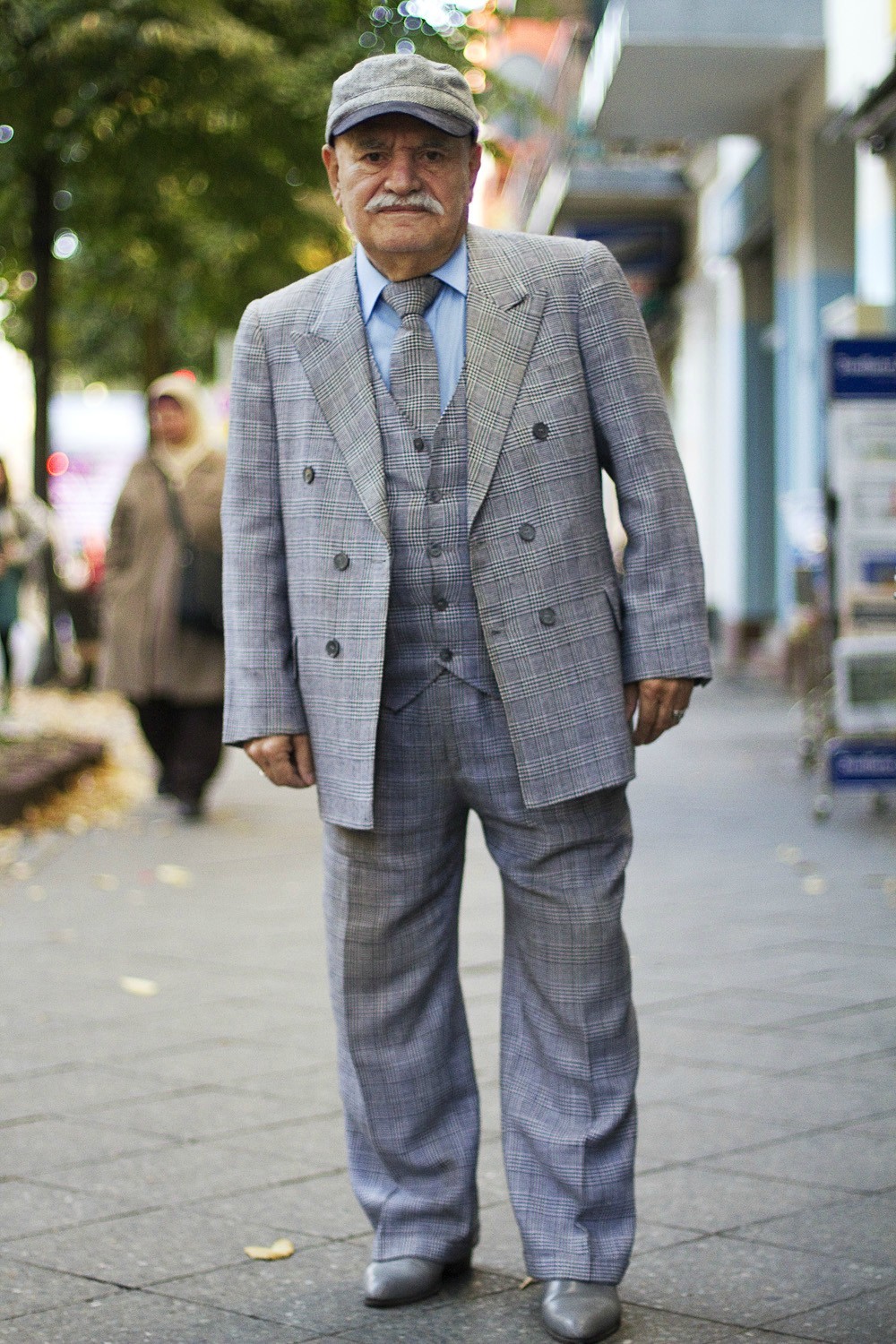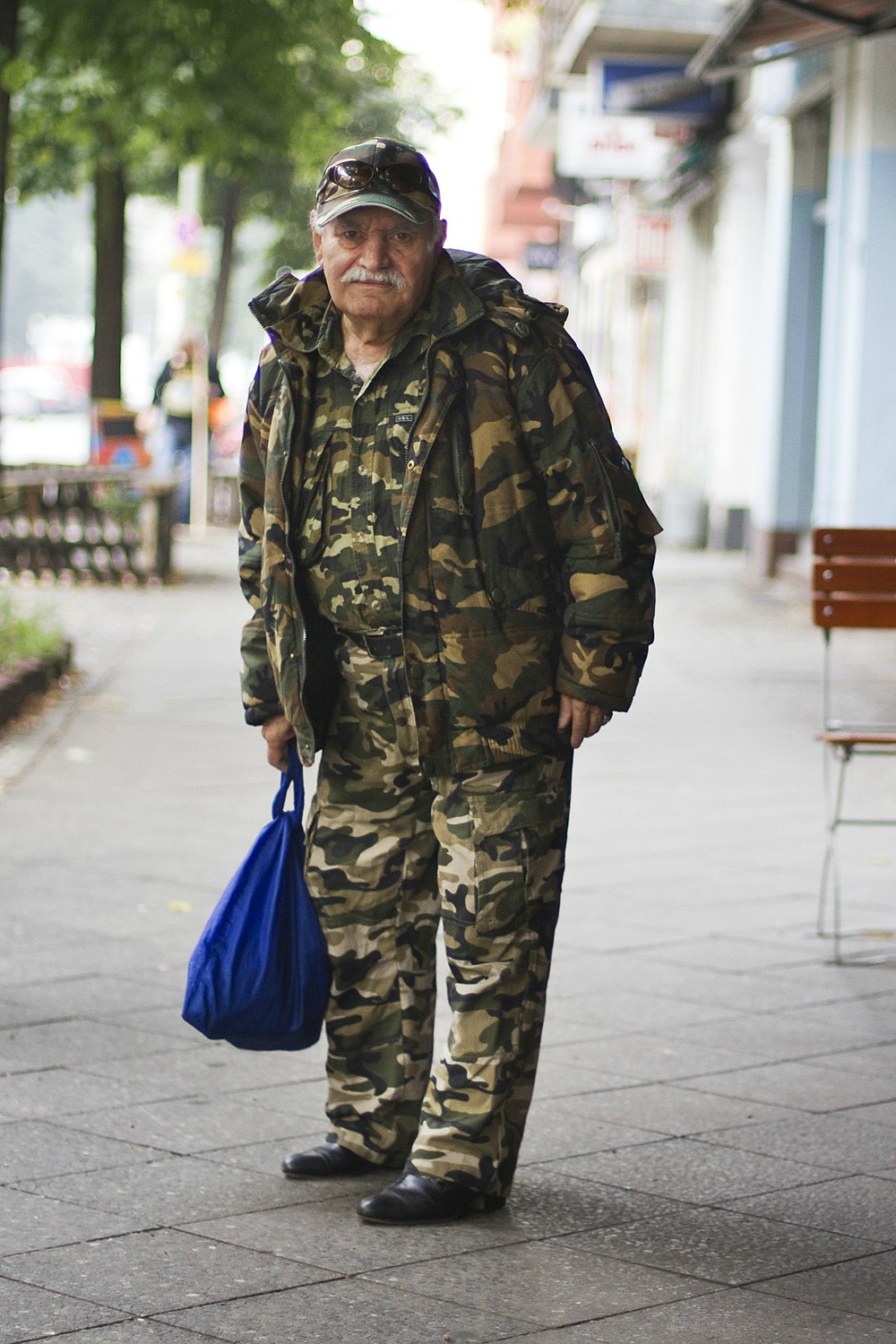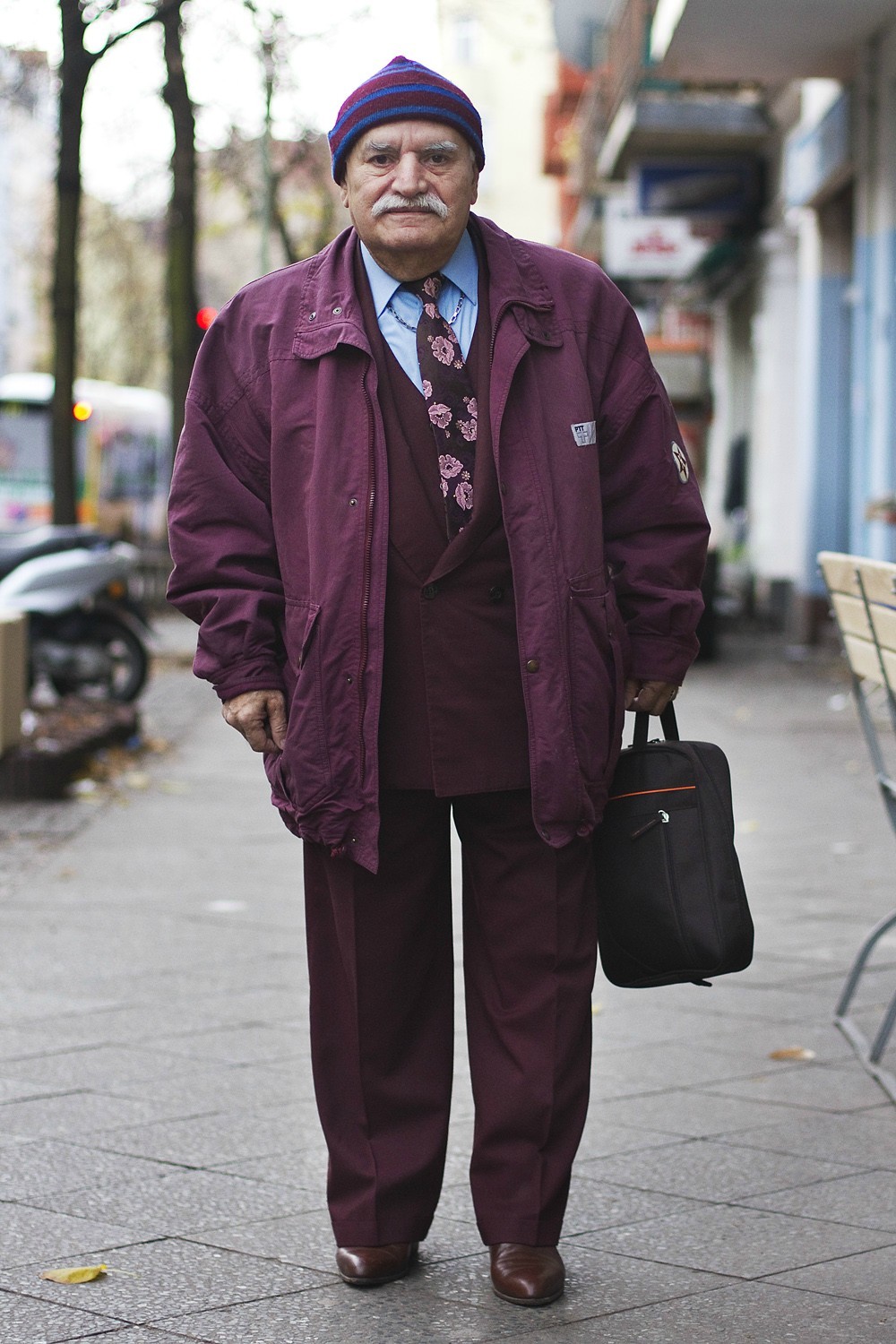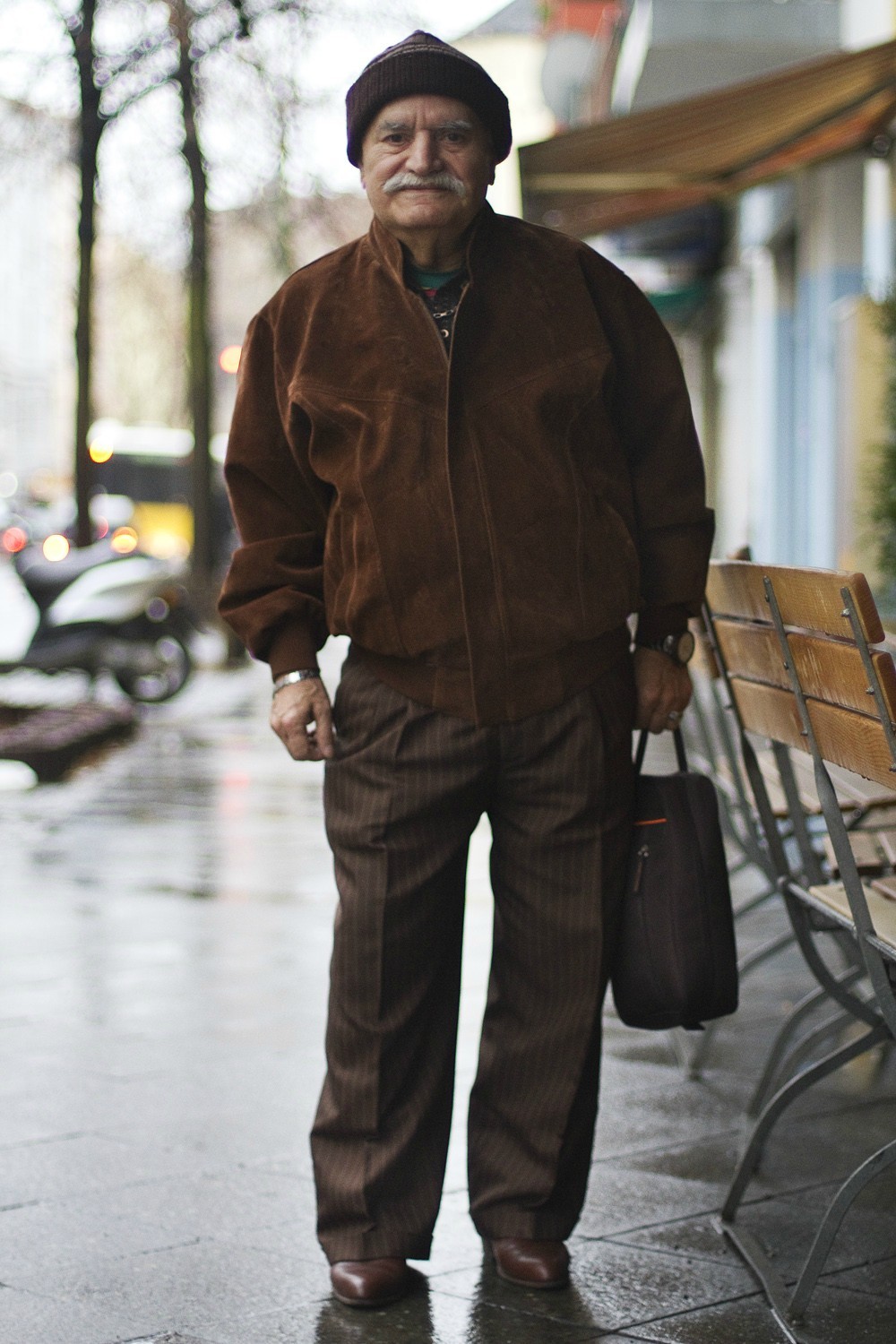 Ali is an 83-year-old from Turkey who has been living in Berlin, Germany for the last 44 years. A former doctor, Ali now works as a tailor and has 18 children. Meet him here.
2. Newspaper boys for the Cleveland Call & Post pose outside its headquarters, 1935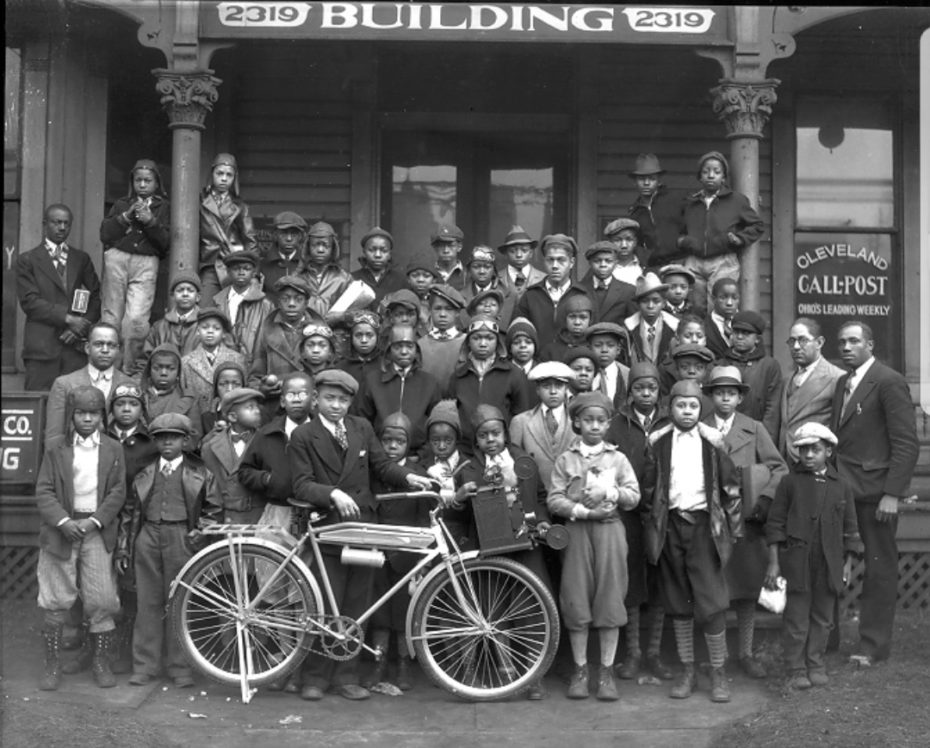 Found on Reddit.
3. Night Time Coffee, London, 1952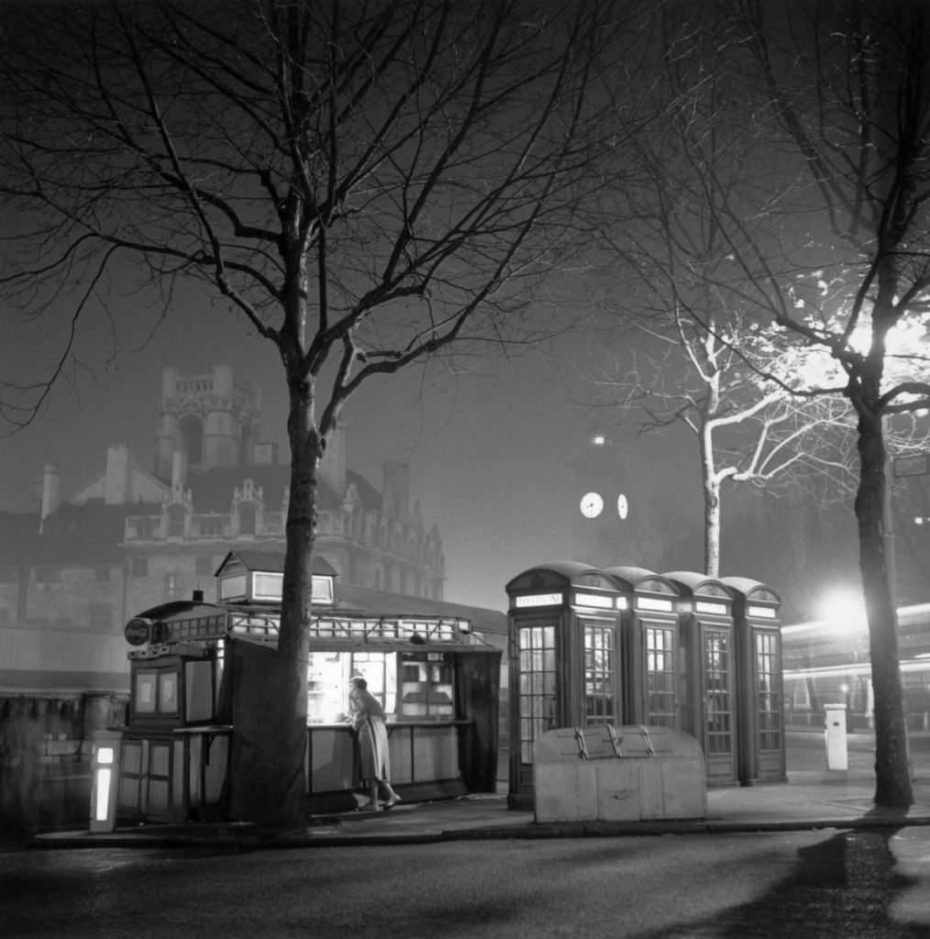 Charles Hewitt, Found on Tumblr.
4. The Sleepy English Village that isn't all that it seems…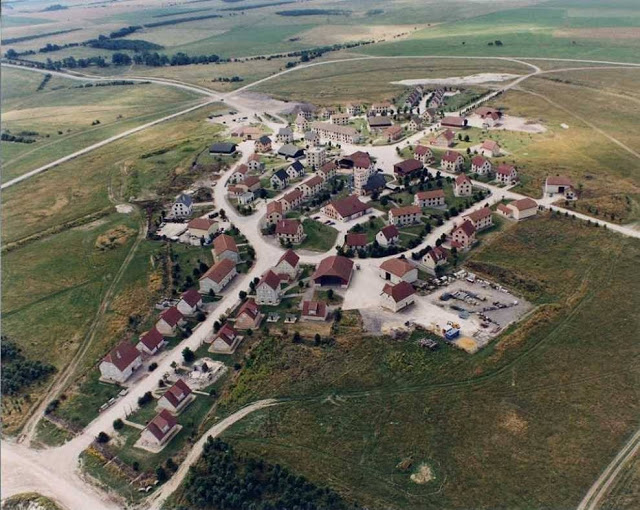 Copehill Down is situated on Salisbury Plain in the English county of Wiltshire.  Built on the windswept chalk plateau it looks, at a cursory glance, a peaceful and welcoming place. Stonehenge is just a short drive away and the area around it is rich with history. Yet look again and you get the feeling that something isn't quite right. Where are the people? And the houses – the architecture doesn't look quite as English as perhaps it should.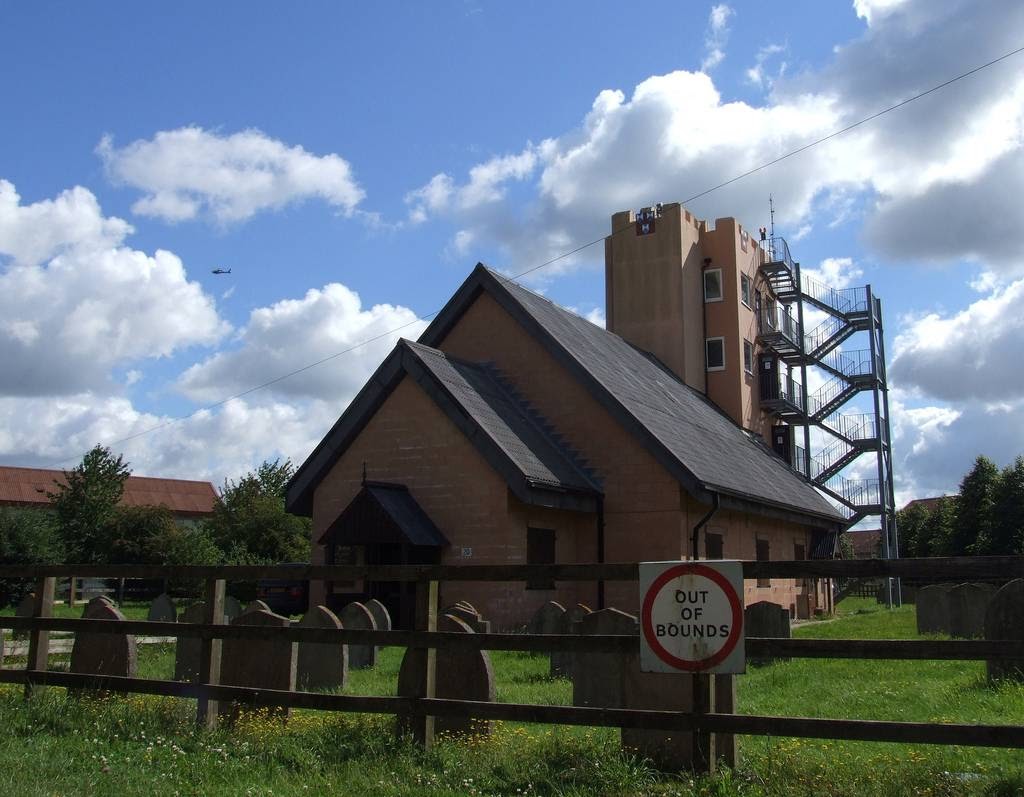 The village is a mock-up … It is used by the UK Ministry of Defence to train the armed forces in the art of close quarters combat in an urban area.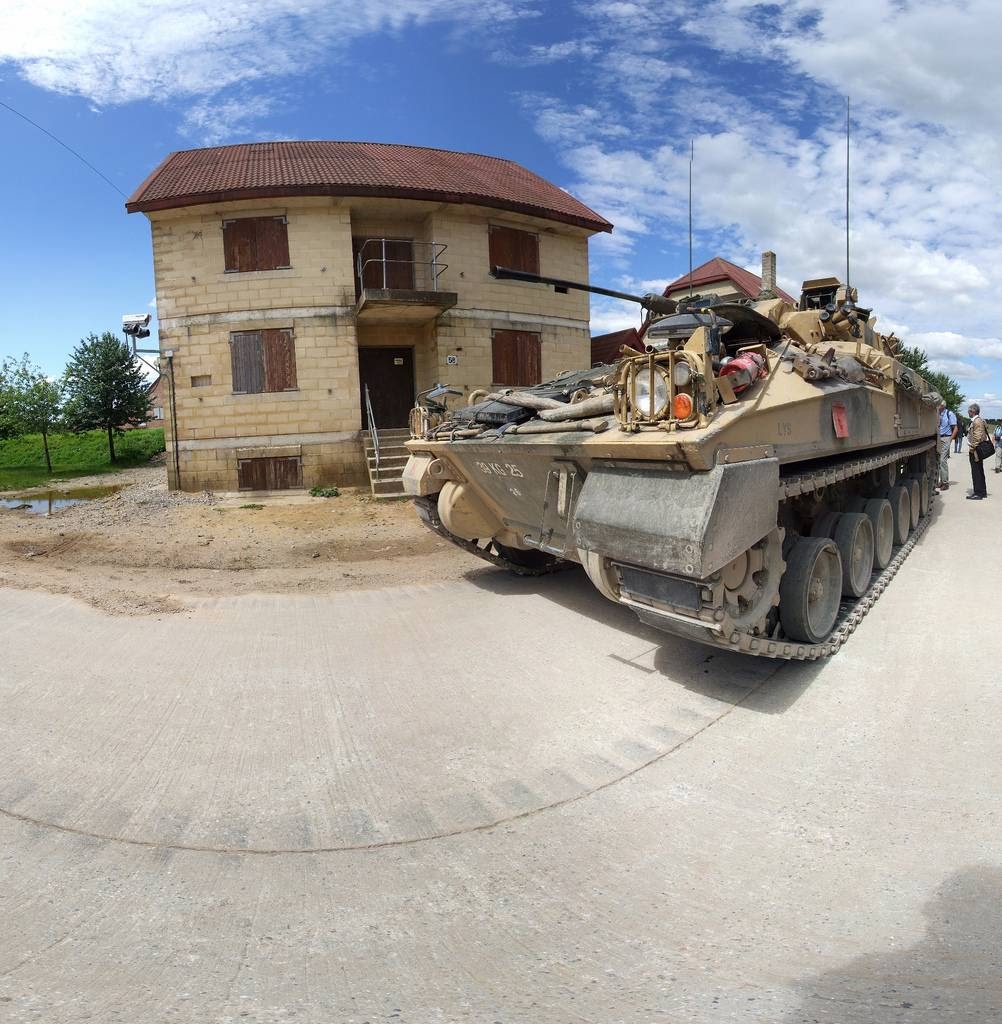 Copehill Down was built in 1988 and was built to look like a German Village in the heart of Bavaria …  It is still used today …  A shanty town of cargo containers was built ten years ago to resemble potential theaters of war in Afghanistan and Iraq.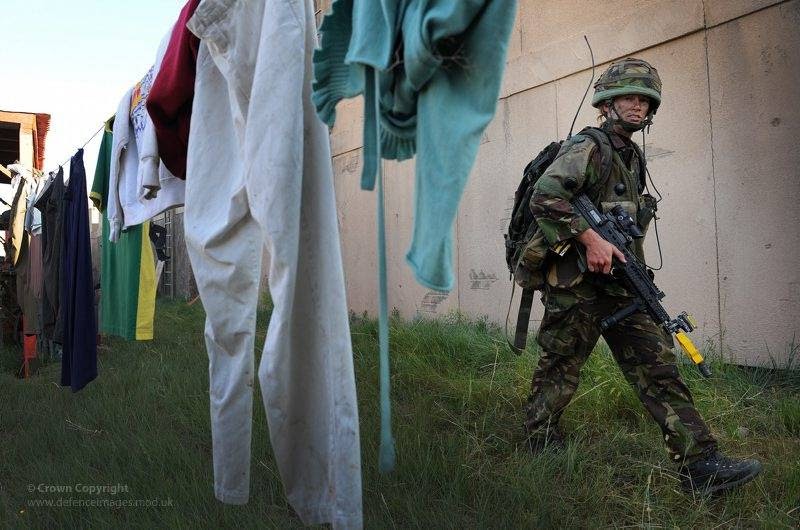 Civilian access to Copehill Down is generally restricted, find more rare pictures on Kuriositas
5. New York's Rejected Design for Central Park (the Versailles that never was)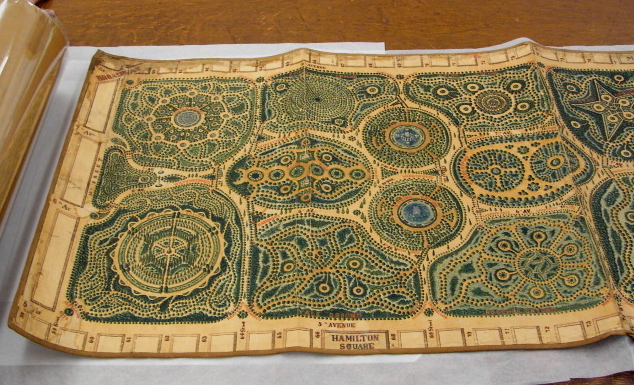 Currently on display at the New-York Historical Society, this is the 8½ feet long rejected design for Central Park that was lost for years before being discovered in 2008 in an attic. The designer in engineer John Rink who was one of 33 entries in the 1857 design competition for the site. His park was to be a much more manicured Versailles-esque park, with plenty of  elaborate topiary and zero open green spaces. The plan also details a two-winged museum.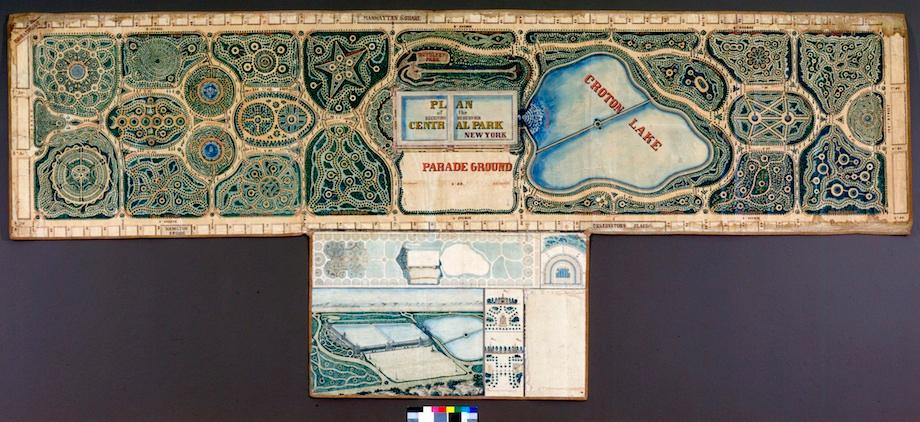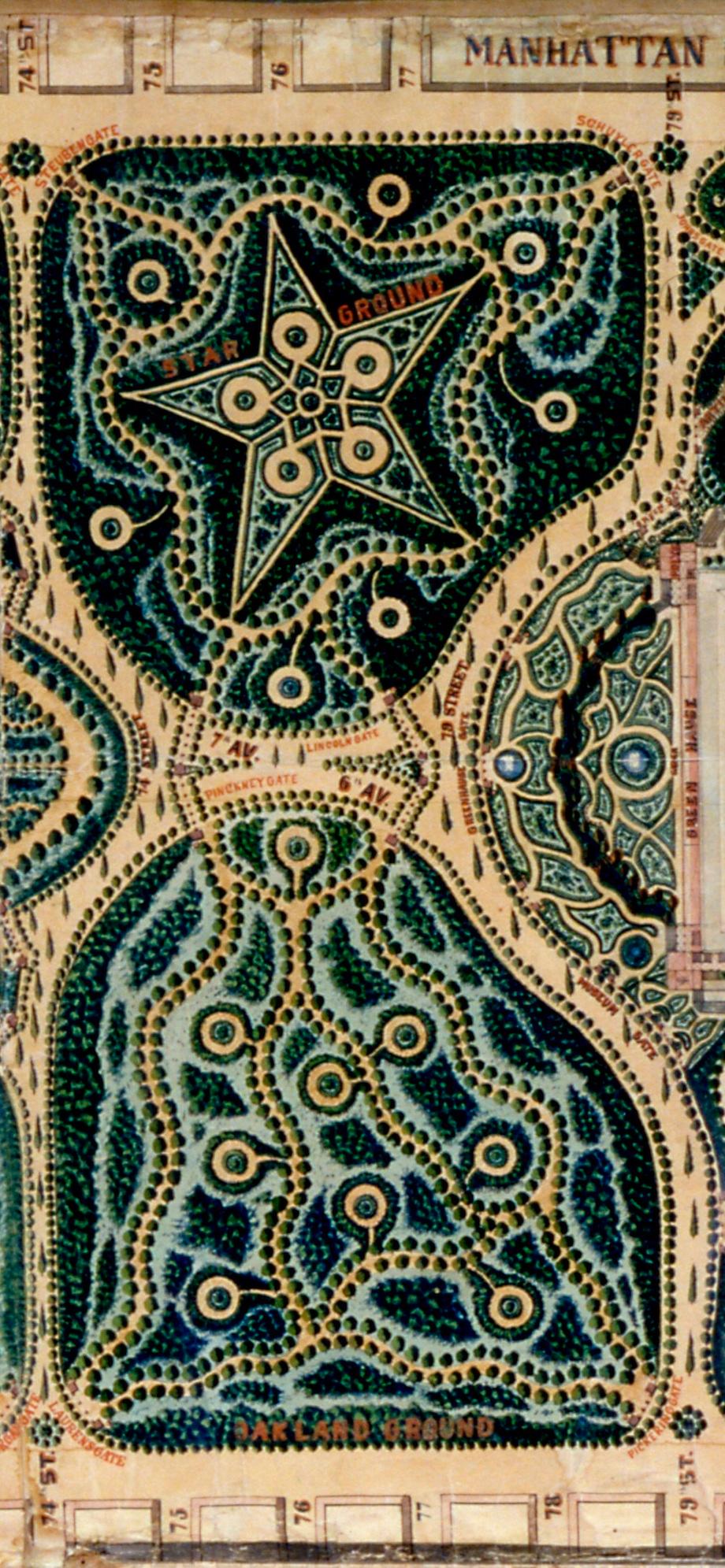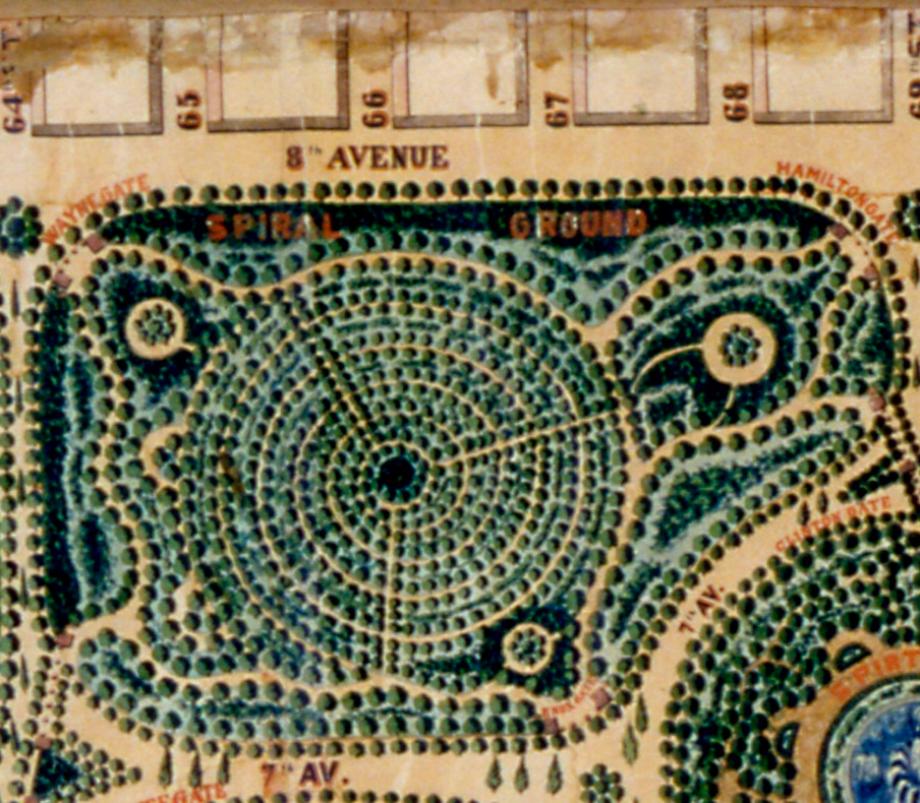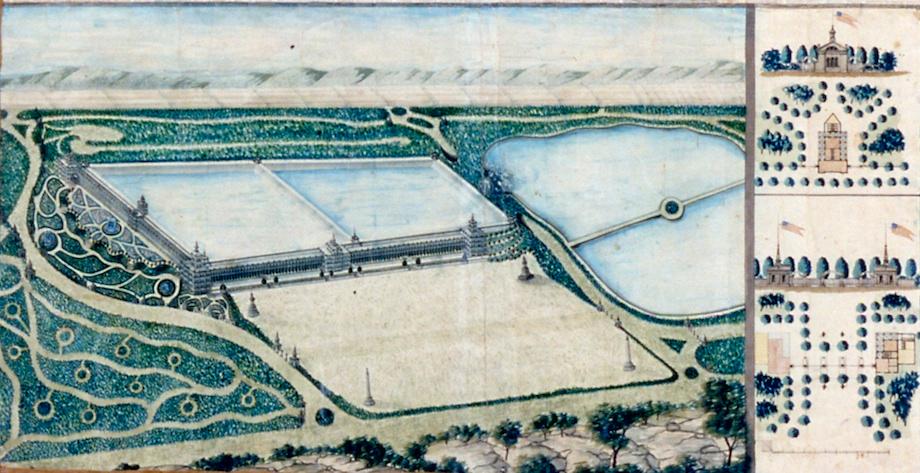 Found here.
6. Summer Kamp with the Klu Klux Klan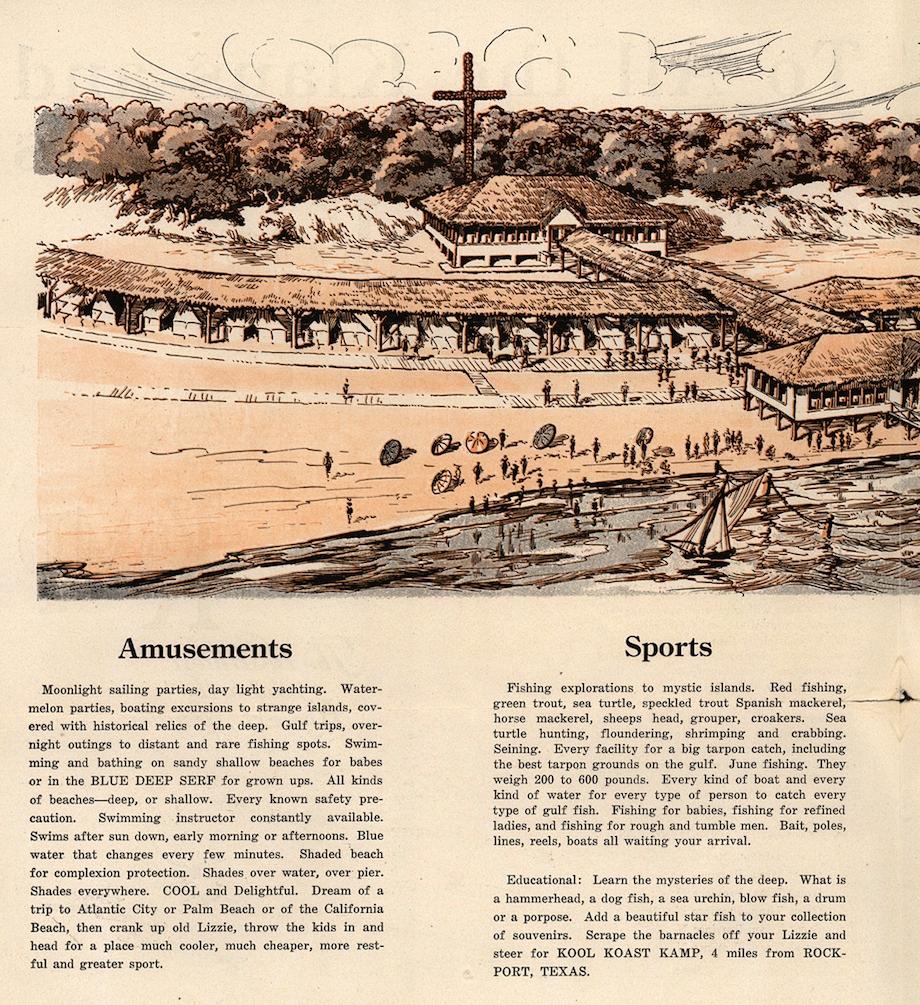 This 1924 brochure advertises a Ku Klux Klan summer resort near Rockport, Texas. The KKK saw its members as poorer and less advantaged than a corrupt mainstream elite and encouraged charity—for the "right" kinds of people and the Kool Koast Kamp was meant to serve people who are "not [usually] privileged to enjoy an outing such as this will afford." Such families might "dream of a trip to Atlantic City or Palm Beach," but then "crank up old Lizzie, throw the kids in and head for [the Kamp]," which would be "much cooler, much cheaper, more restful and greater sport."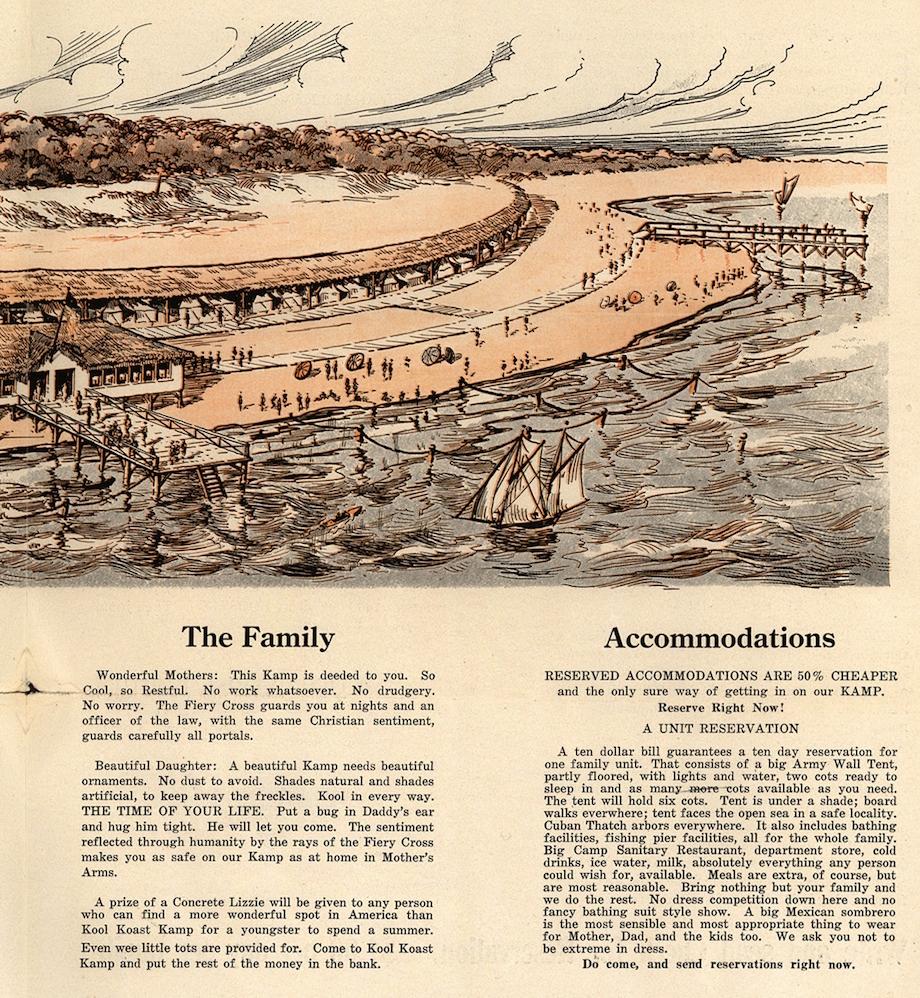 via The Vault
7. Just a 1980s Hairdryer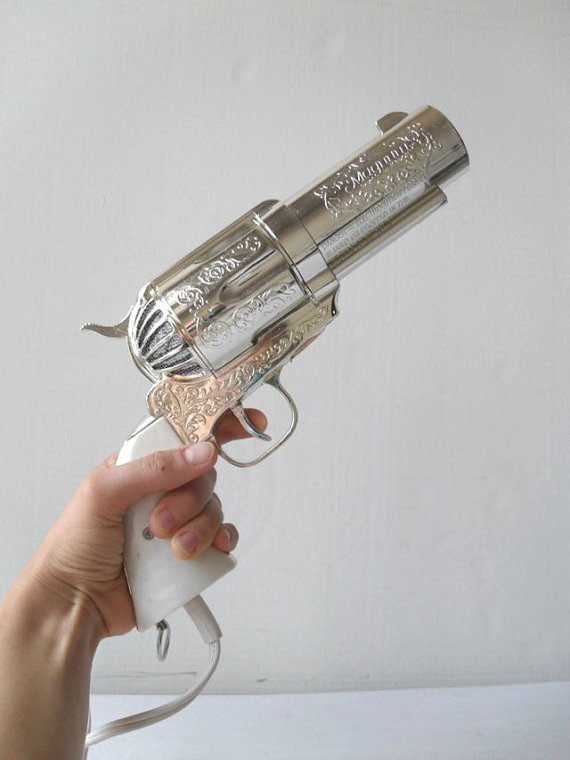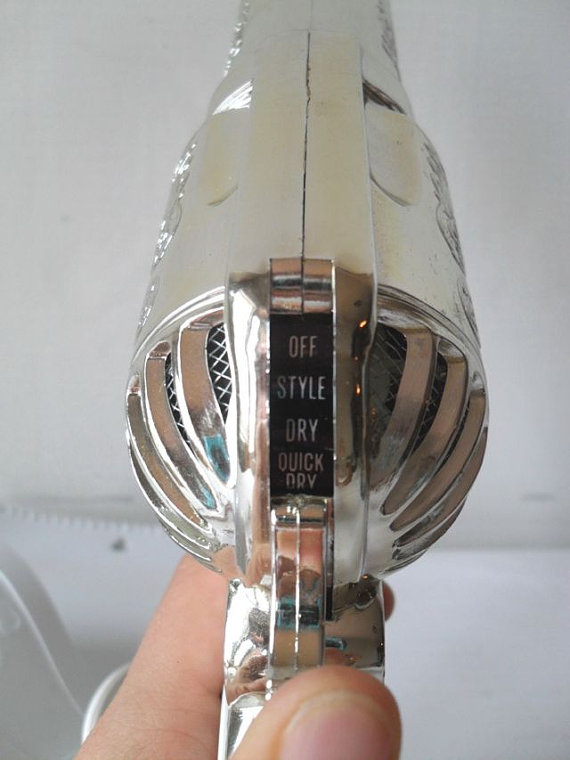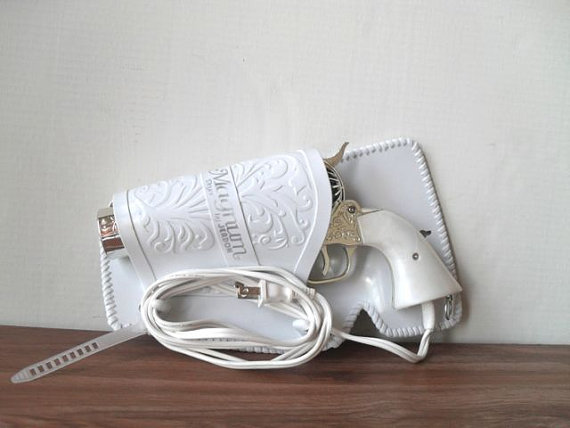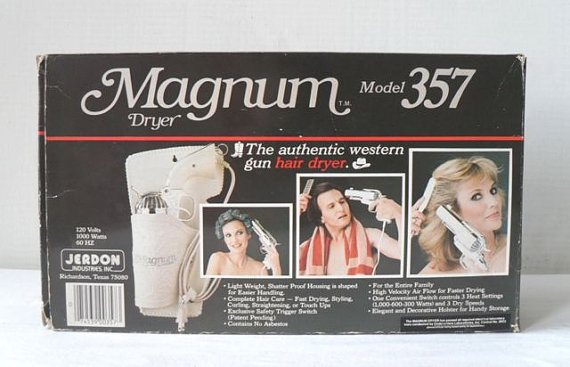 I found one available on Etsy for a whopping $131.
8. Mystery House with the Caravan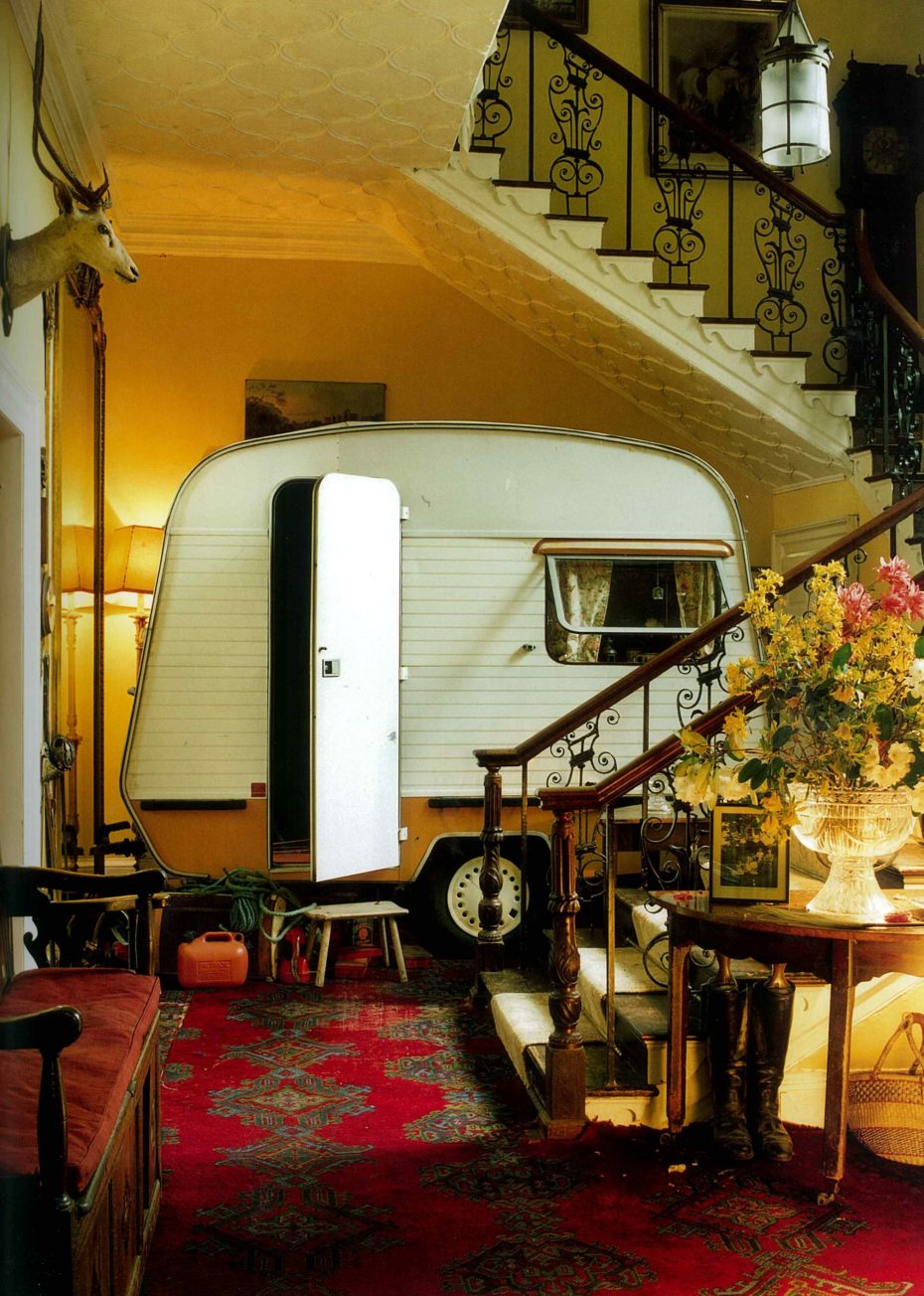 For years I've been trying to identify the this house, the photographer and more photos of this house. All I know is that the photograph was once on display at the London Design Museum. I've tried all the Google reverse searching to no avail. If anyone has a clue, I'd be most grateful.
Found on Pinterest.
9. Ever wondered how people do graffiti on bridges?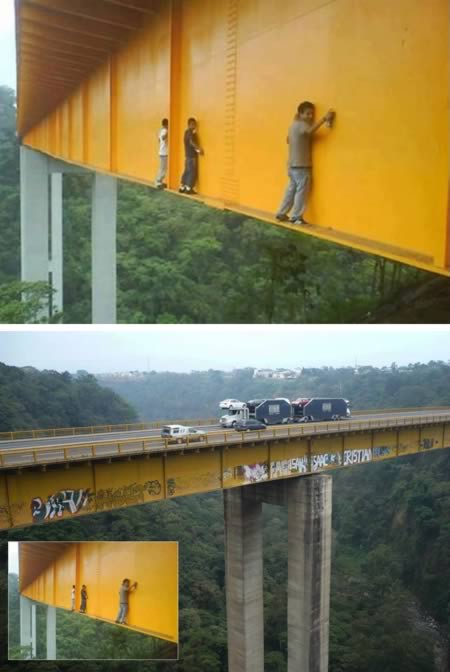 10. Monolithic churches cut from a single rock in Lalibela, Ethiopia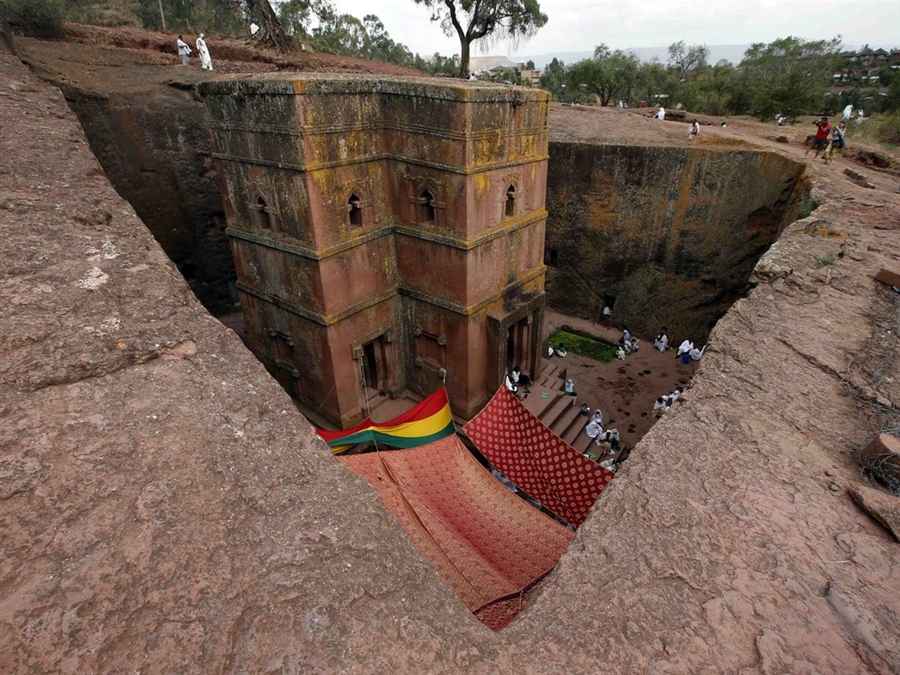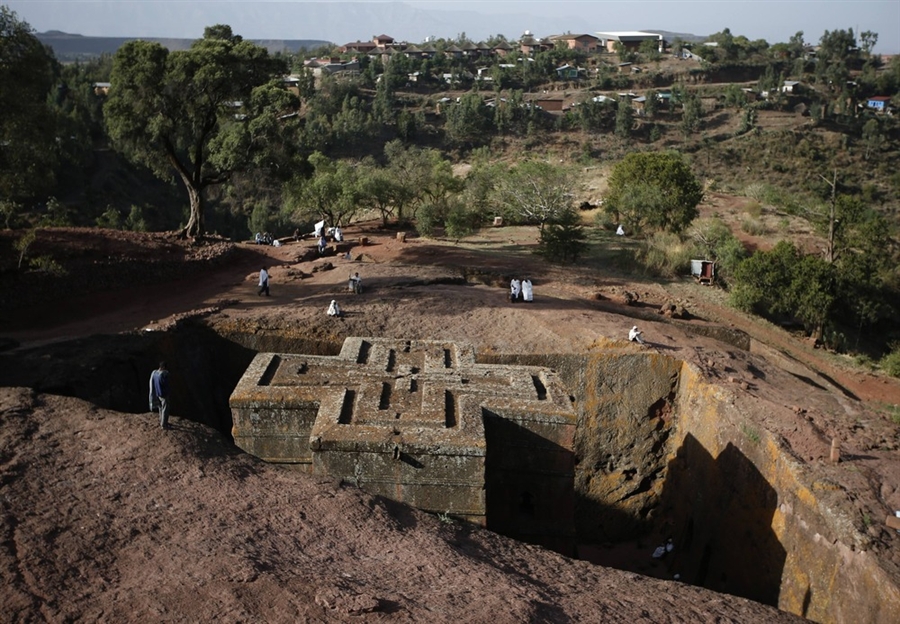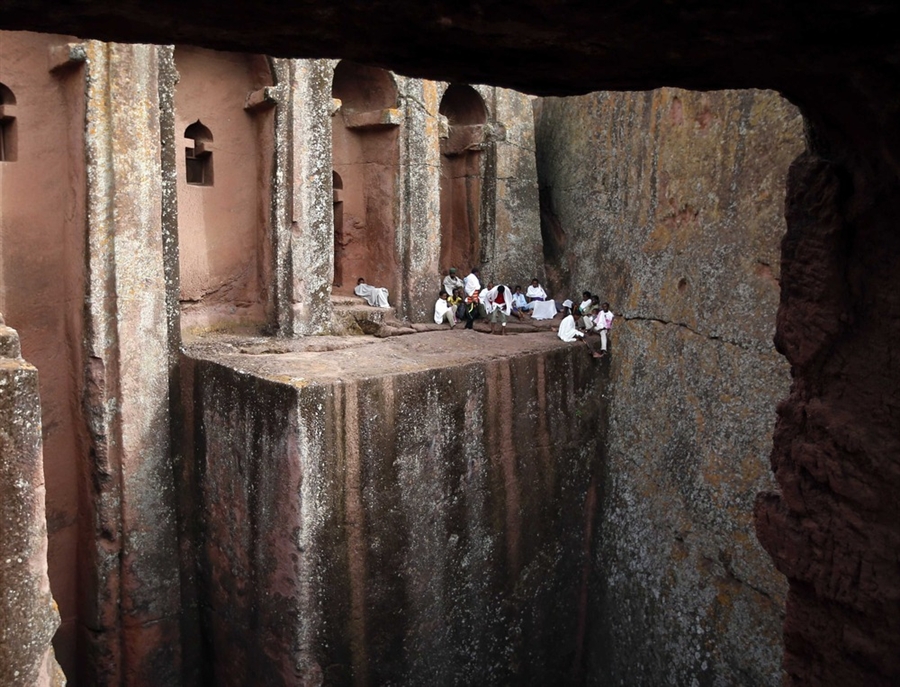 Found on NBC photoblog
11. The Secret Door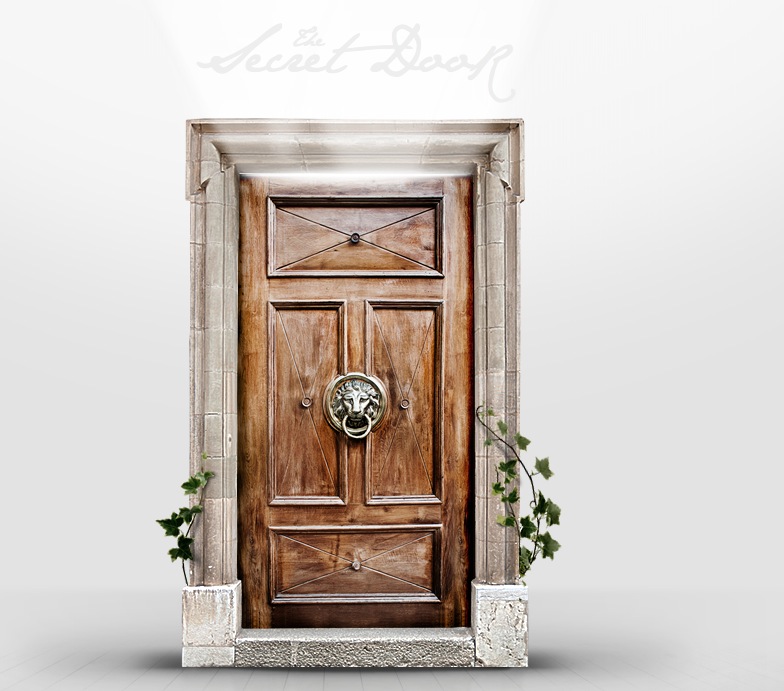 A perfect online past time for wanderlusters, virtually step through the secret door and be transported to a random location just about anywhere on Earth– Google Earth, that is. From a time capsule shed in the Antarctic to an abandoned house somewhere in China or a cozy pub in London, virtually travel the world with this nifty little site, hosted appropriately enough by a window and door replacement company called Safe Style.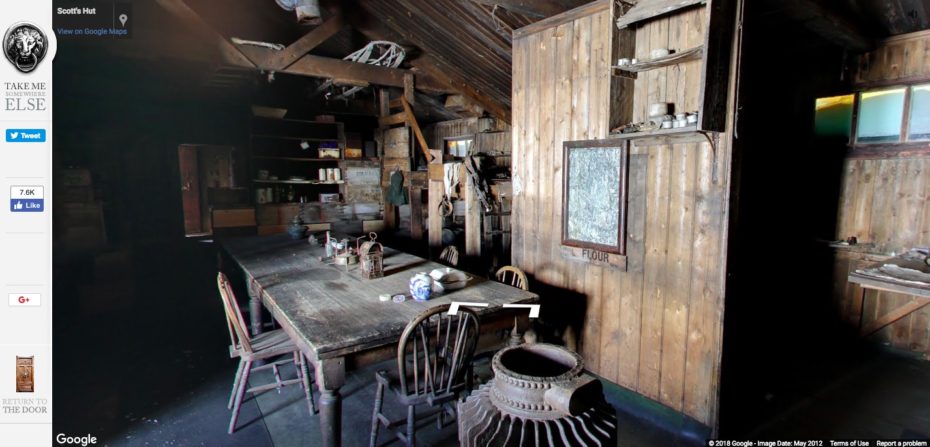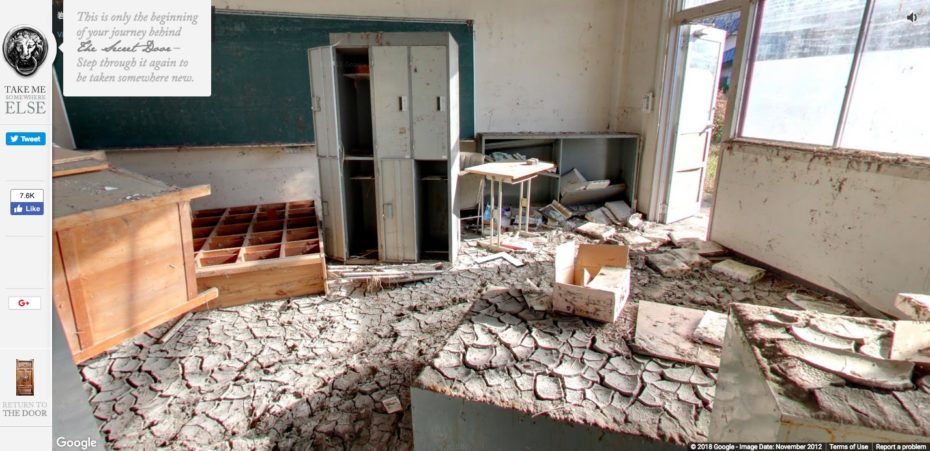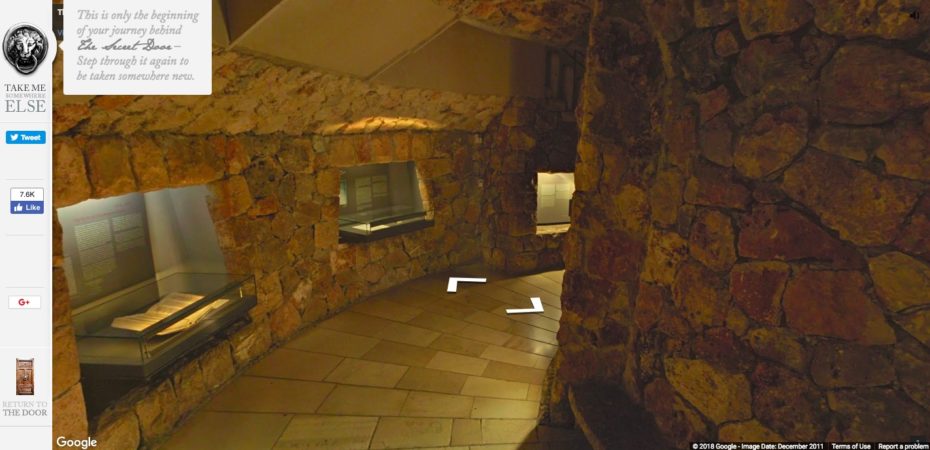 I just got a look inside the White House. Where will the secret door take you? Start here.
12. Your Private view from the Eiffel Tower with Google Street View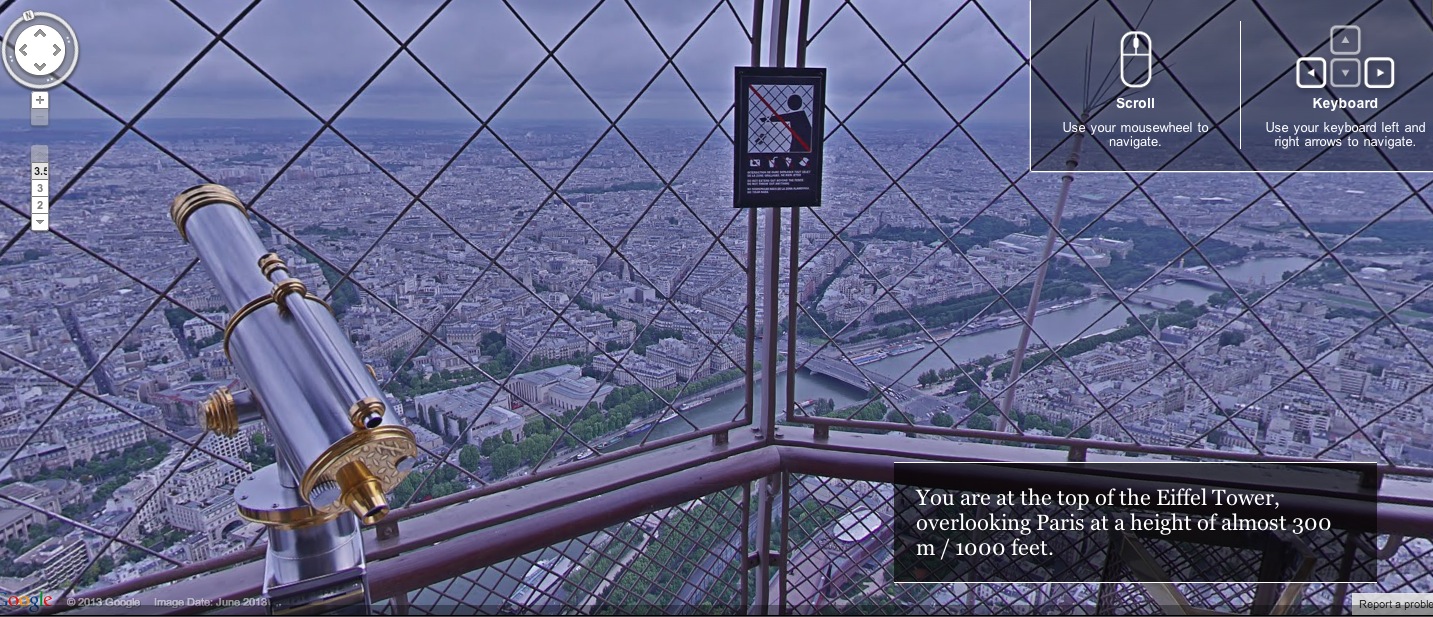 I'll never recommend going up the Eiffel Tower to Paris visitors, but I can get behind the new Google Street view from the top of the Eiffel Tower. Skip the queues with the herds of tourists and get a private panoramic view that's recently been added as part of an online Google Exhibition revisiting the birth of a great Parisian monument. Start your tour here.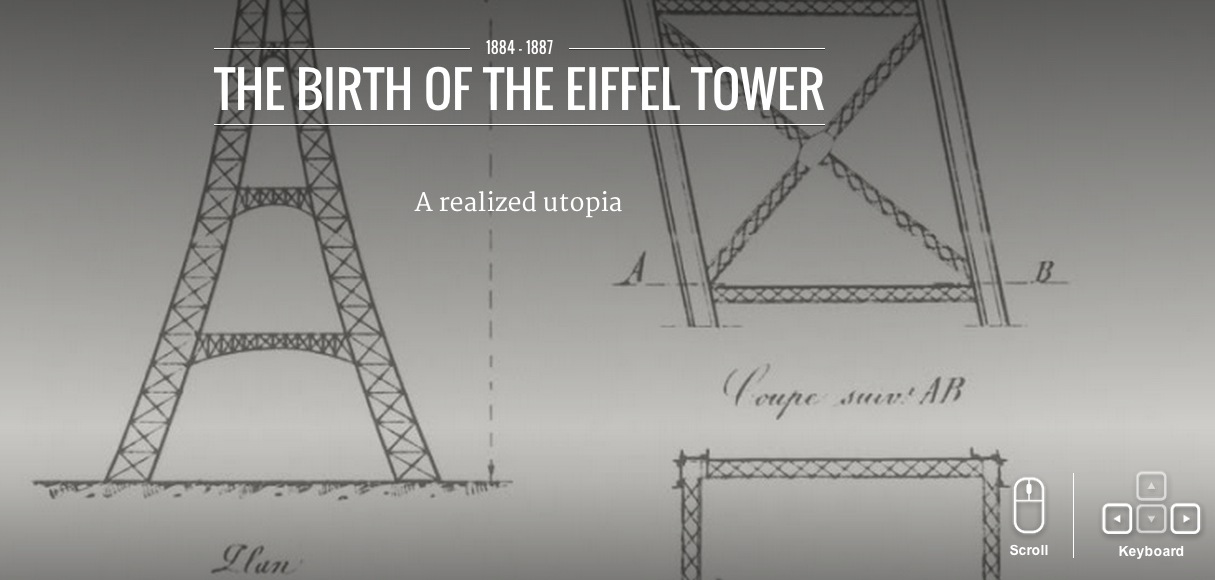 Found on Google Street View via Open Culture
13. A Beautiful Film about the dreamy life of a Cheesemaker in Burgundy, France