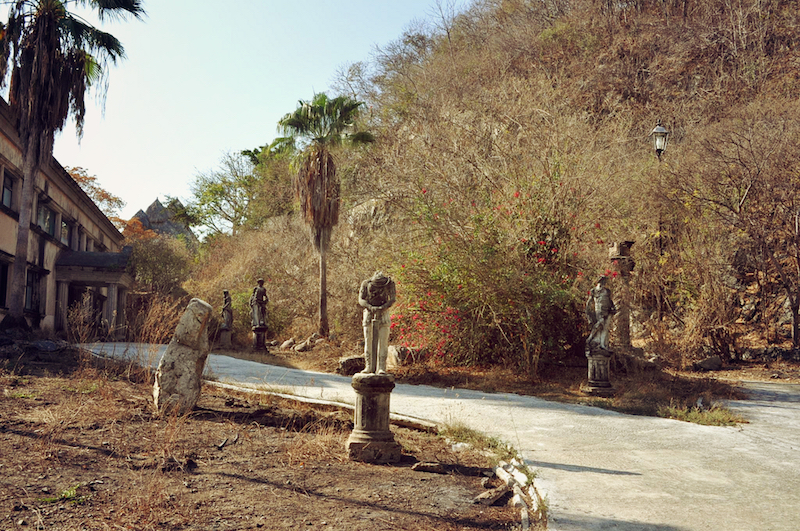 If you look up the definition of "police corruption" in the dictionary, there should really be a photograph of Arturo "El Negro" Durazo Moreno, the infamous Chief of Police in Mexico City, from 1976 to 1982. While his official job earned him less than $1,000 a month, Durazo made a fortune off the cocaine drug trade and his notorious racketeering and extortion tactics. This is one of his palaces, at least, what's left of it; a gaudy replica of the Greek Parthenon that sits atop the highest mountain in the hills of Zihuatanejo, overlooking the Pacific Ocean.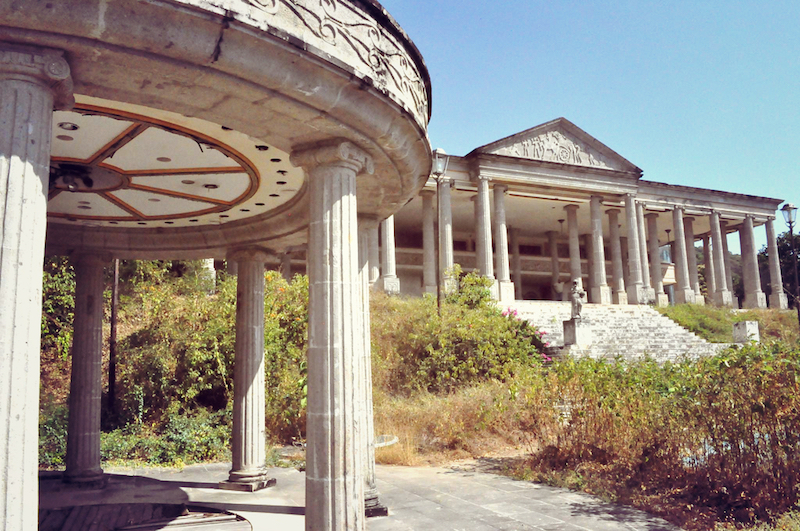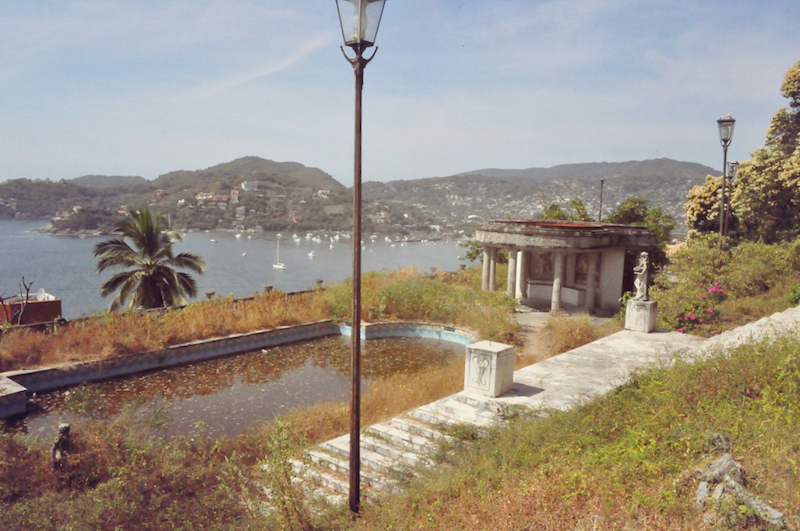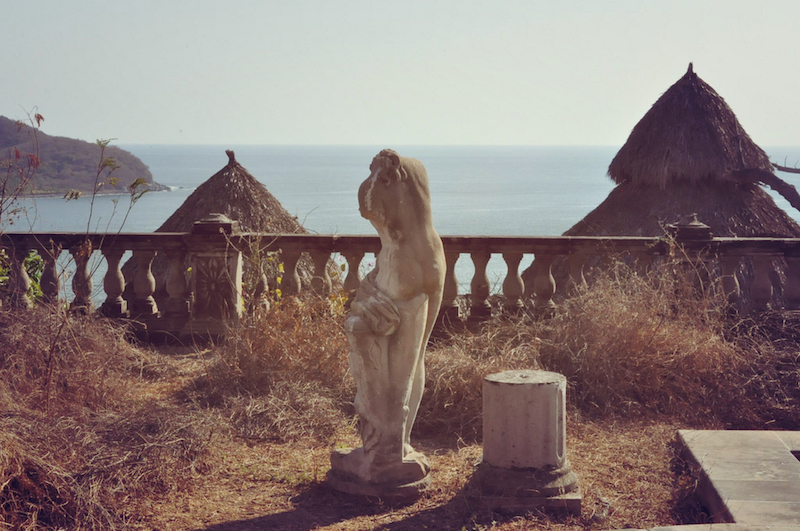 Arturo Durazo Moreno came from a poor family and earned his notorious nickname "El Negro" early on in school for his reputation as a bully who wasn't afraid of fighting dirty. But he made one very important childhood friend by the name of Jose Lopez Portillo, who he protected on the playground in exchange for Lopez' homework. This seemingly innocent friendship would later result in the country's darkest chapter in history when Durazo's playground partner Jose became the president of the republic of Mexico.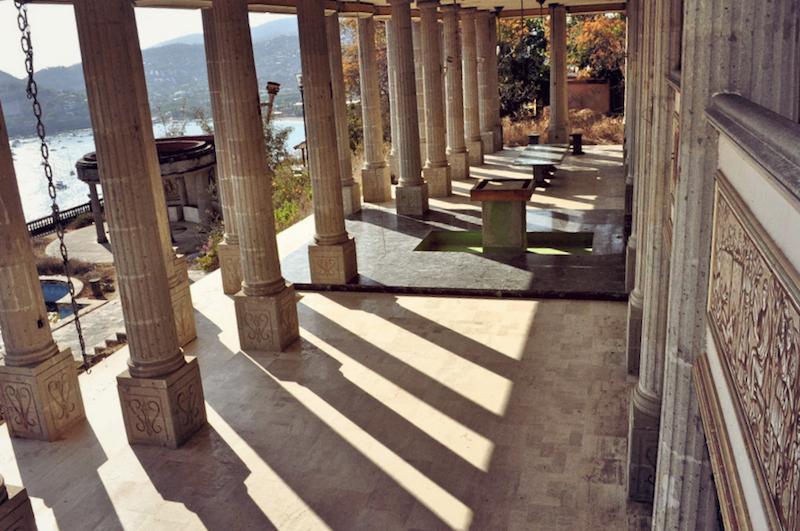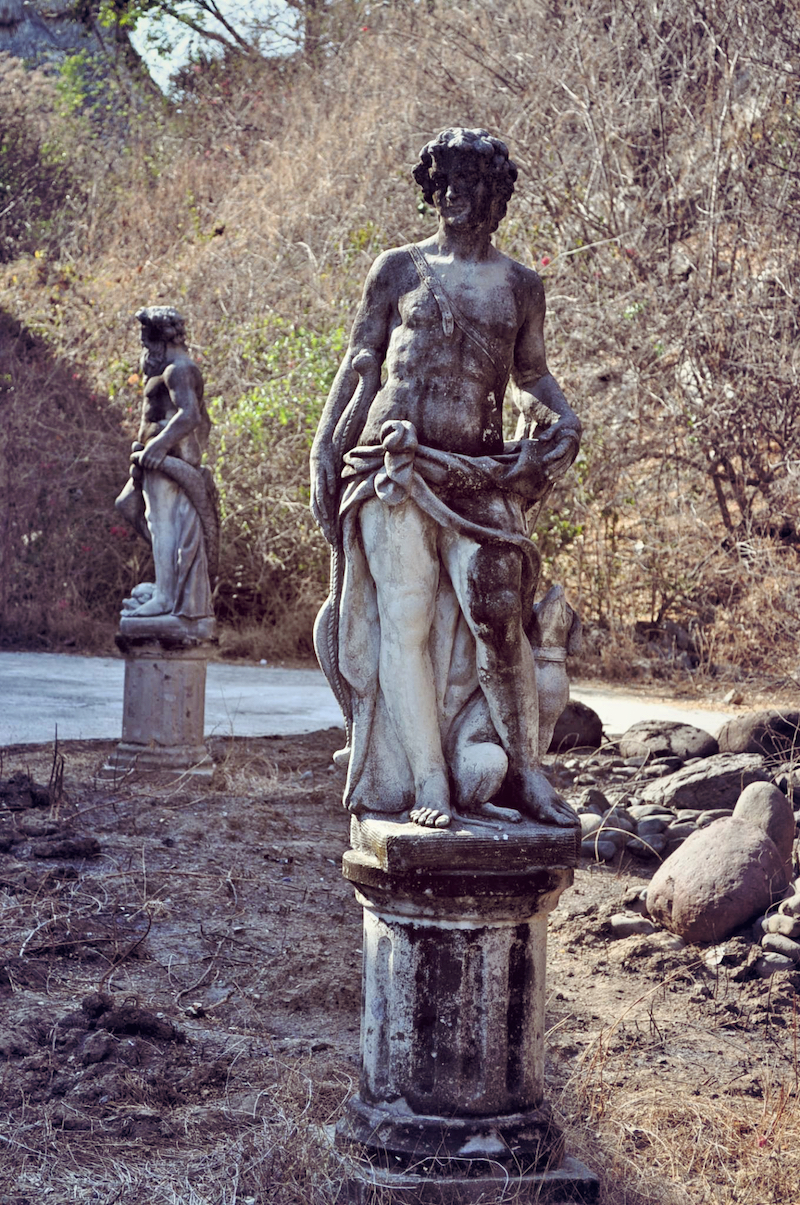 As soon as Lopez was elected, he appointed his former protector as the Chief of Police and El Negro wasted no time in using his power to behave like a mini dictator, converting the police "into a racketeering empire".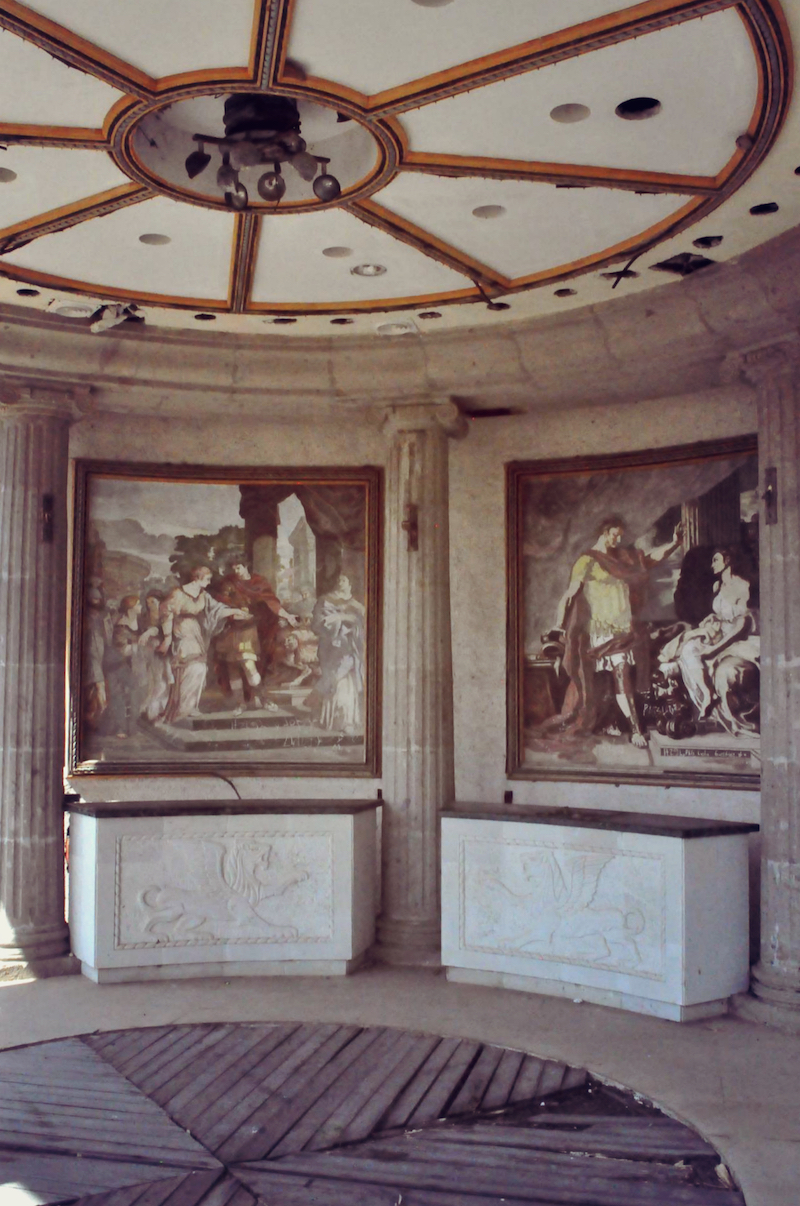 The police budget went out the window and straight into Durazoo's pocket. Instead of allocating the budget to maintain the force's police cars, Mexico City's boys in blue had to start driving their own cars to patrol the streets and even buy their own uniforms. During El Negro's reign, getting your car towed in the city for no apparent reason was a regular occurrence. Citizen's cars were being towed left, right and centre and the fines to release their vehicles became extortionate. But surely El Jefe was putting the public's money to good use … right?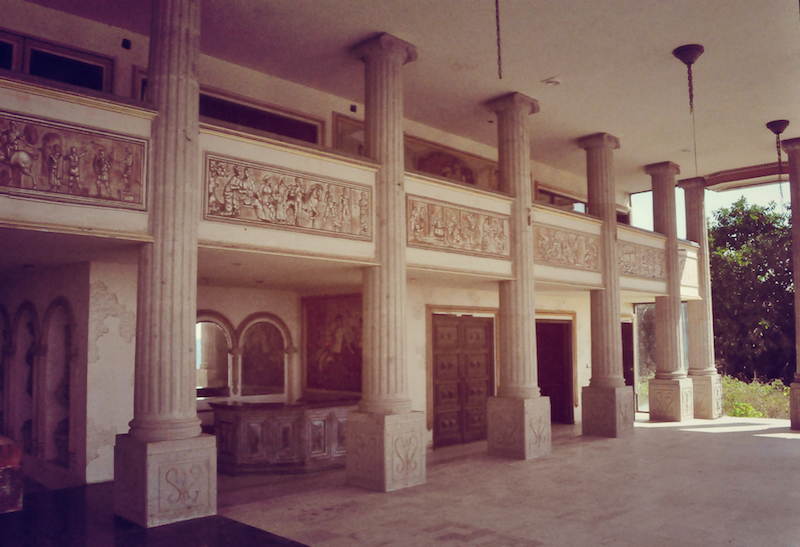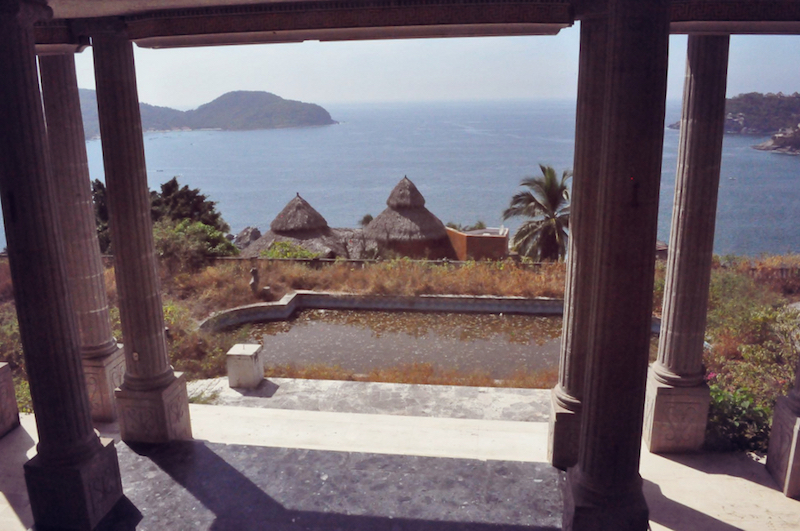 With a taste for the finer things in life, El Negro began building several palaces around the country for his personal use. For his first mansion, a Swiss type chalet in the hills of Ajusco, Durazo recruited rookie and veteran cops as his personal construction workers and bricklayers, forced to carry building materials on their backs up the roadless hill like Egyptian slaves.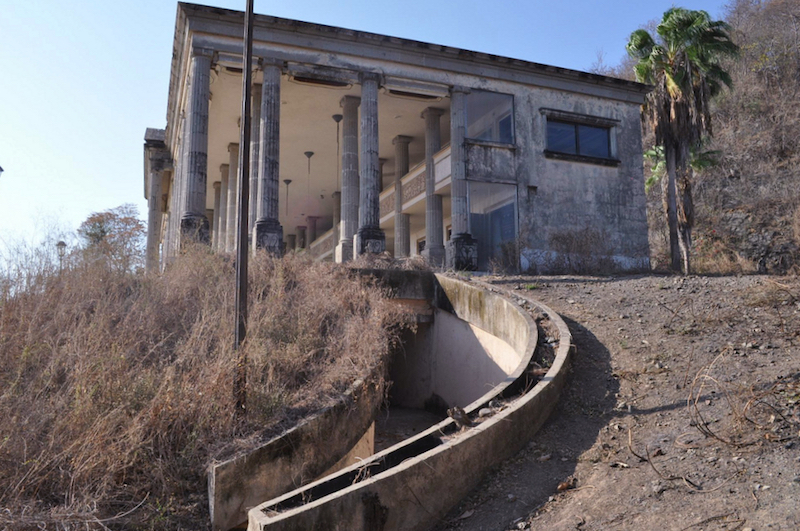 His second compound featured an exact replica of NYC's Studio 54 discotheque, a horse racing track and a bull fighting ring. The third of his lavish retreats became known to locals as "el Partenon", a cliff-top palace built with real imported Roman columns as well as faux-classical statues that decorated the gardens. His friend, Presidente Jose Lopez Portillo, reportedly wanted one just like it.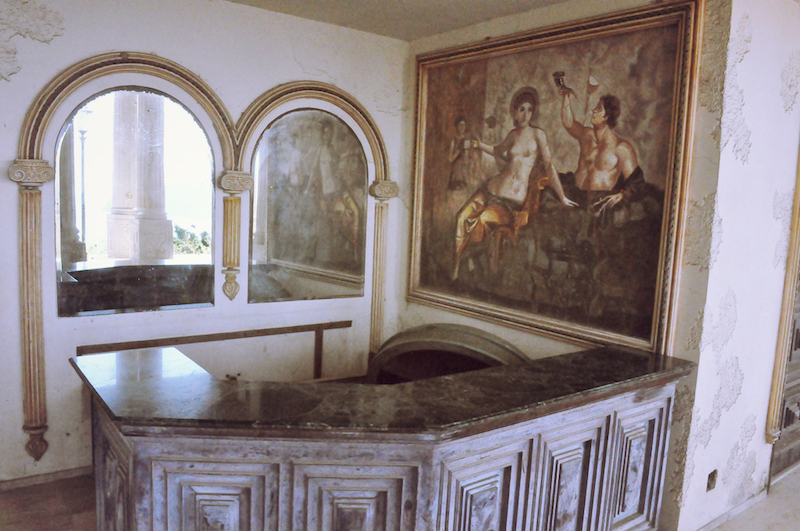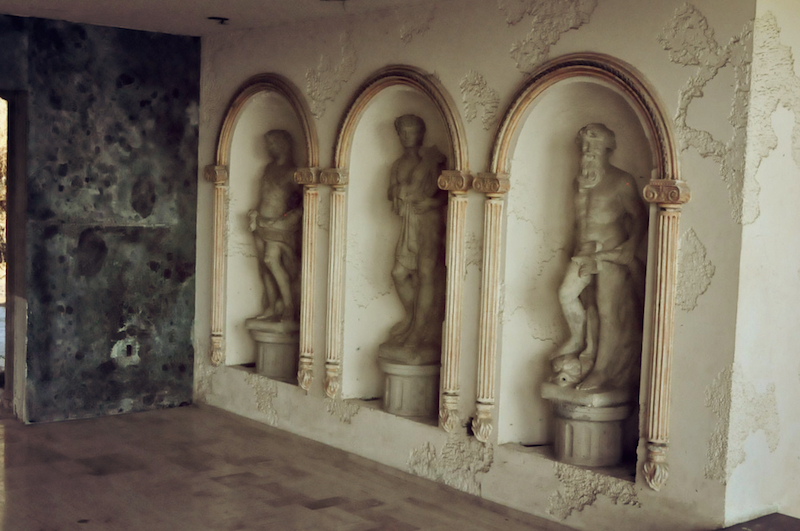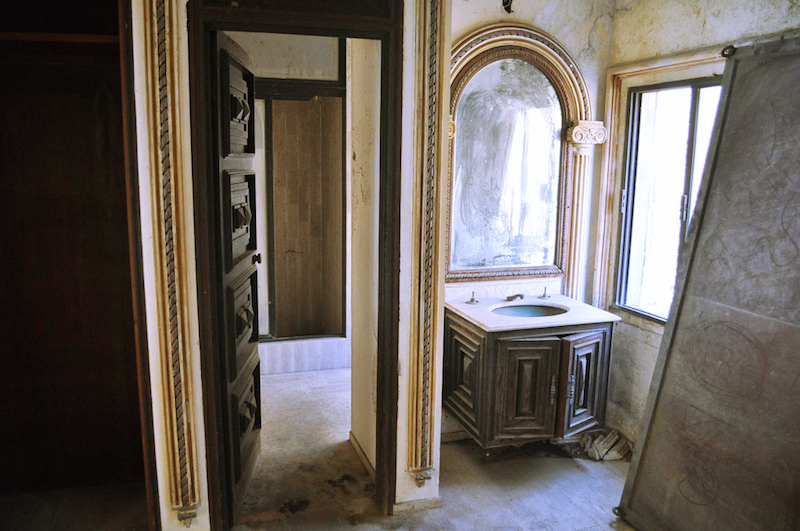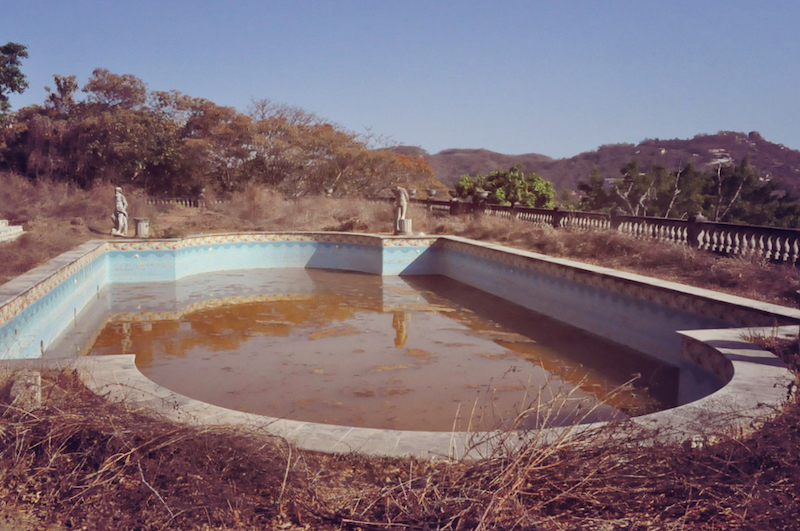 The police chief threw extravagant parties and flew in his friends on police helicopters. But some of his guests would never return.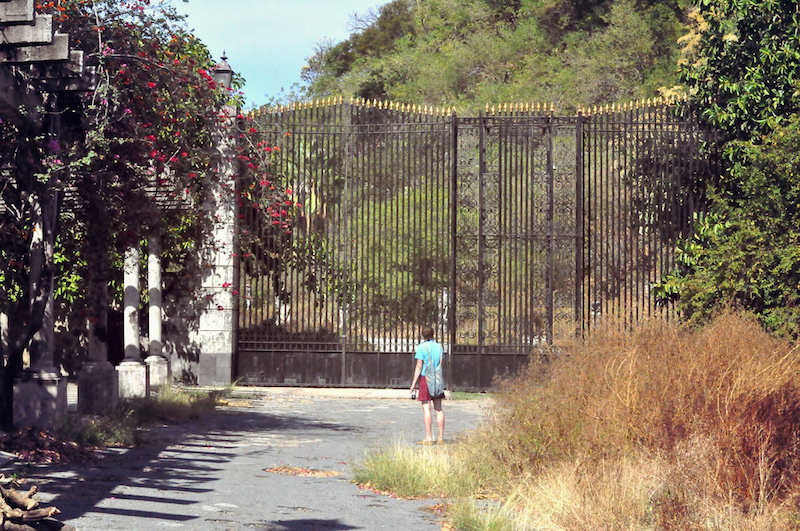 When El Negro had dinner parties, attendees often went missing, and it was rumoured that the crazed police chief worshipped the devil and kept prisoners hostage, only to release them if they survived a fight with one of his tigers. The palace's murals pretty much speak for his state of mind…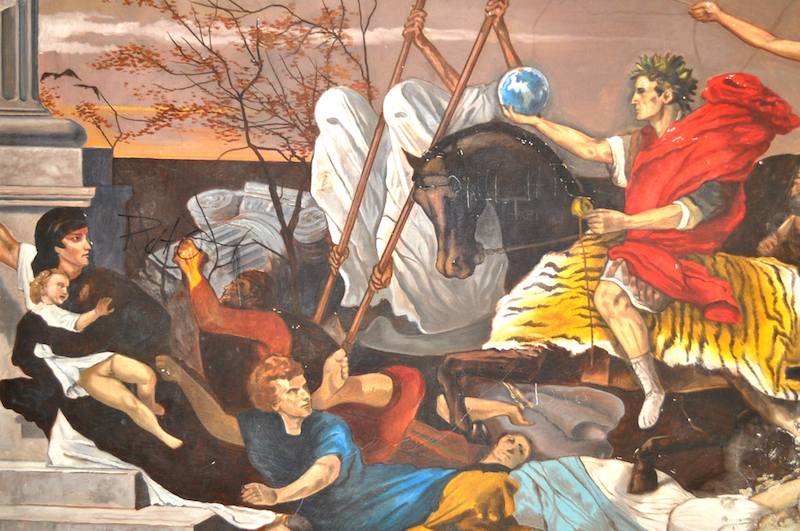 A tunnel was also found running from the house to a cave on the beach below, a common feature of properties belonging to notorious drug lords such as Pablo Escobar. Members of the cocaine cartels were of course amongst El Negro's closest allies.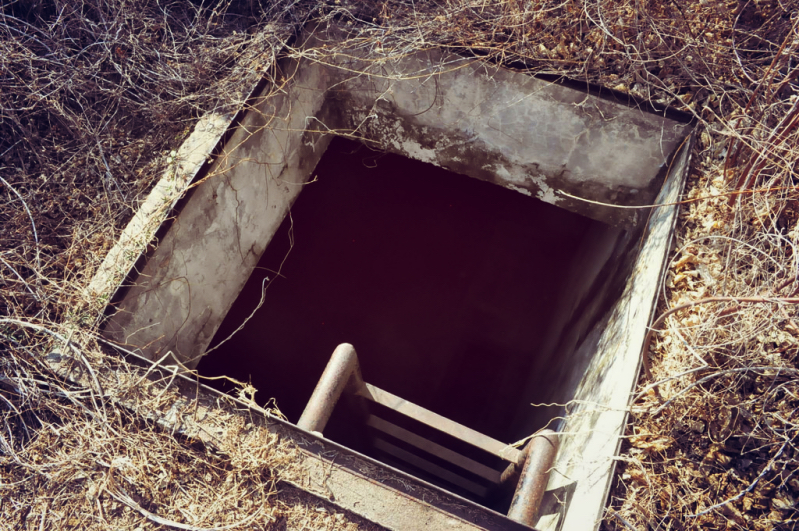 El Negro was known to give out machine guns as gifts and police badges as souvenirs. He practically turned the police headquarters into his own brothel, inviting prostitutes to his offices that were specially equipped with secret passageways for when the Mrs dropped by unexpectedly.
When a gang of Colombian bank robbers began targeting Mexico City, it wasn't long before El Negro struck a deal with them, allowing the thieves to continue their activities as long as he got a significant share of the loot. When their relationship became too troublesome for the Police Chief, he had them all tortured, murdered and dumped into the sewers.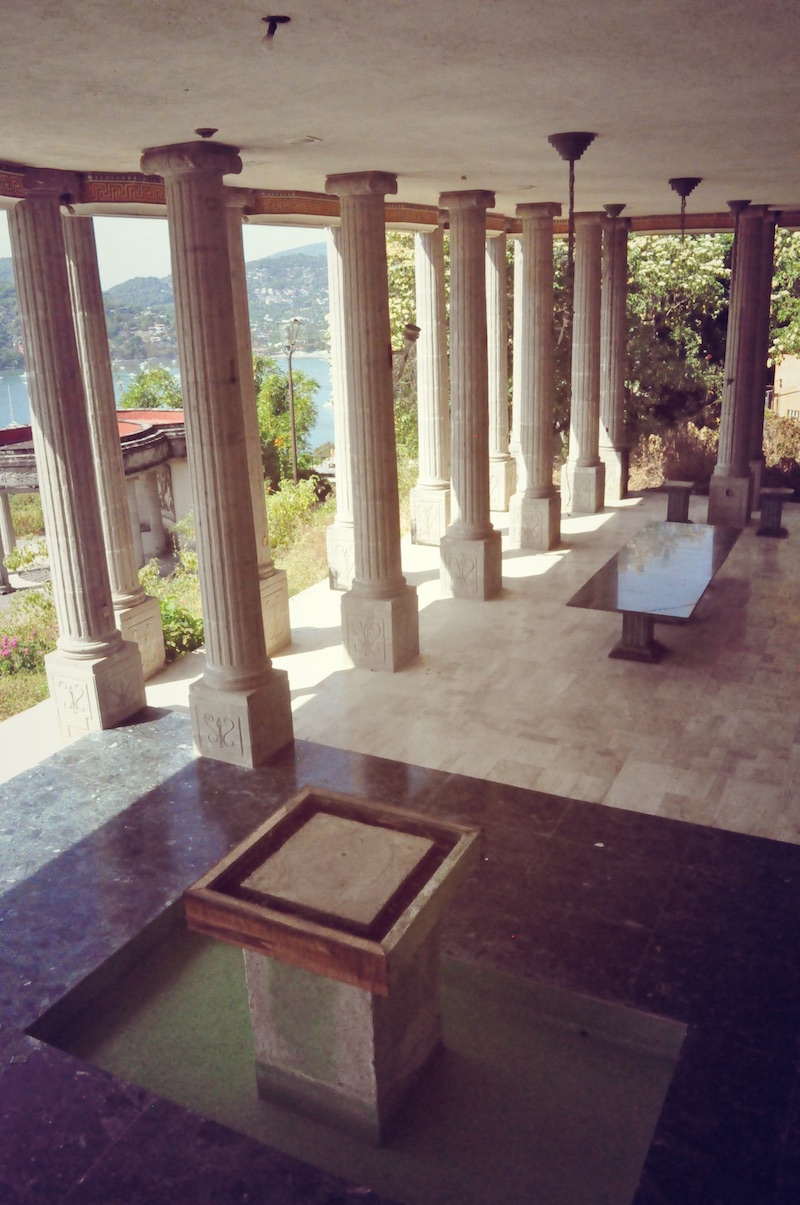 While all this was going on, unbelievably, Mexico City's crime rate reportedly went down during El Negro's reign. Then again, this might have had something to do with the police being the criminals themselves. The fact that most of the cops were driving around in unofficial cars and plain clothes due to a "lack of police budget", would have also made it all the easier. Funnily enough, a Soviet delegation actually once voted El Negro "Best Police Chief in the World."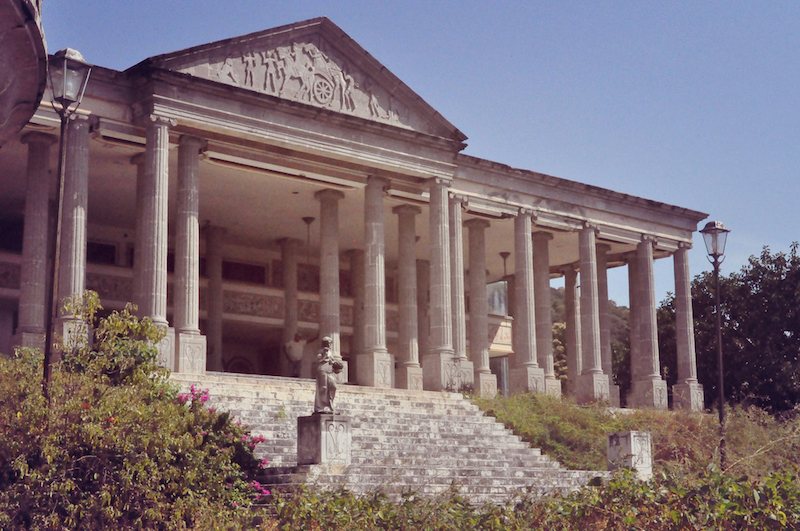 It wasn't until 2014, when the mutilated bodies of 12 Colombian bank robbers eventually turned up in the Tula river a few miles north of Mexico City that people finally started questioning the methods Durazo's detectives used to keep crime under control. El Negro dismissed it as cartel rivalry, but his days as El Jefe were already numbered.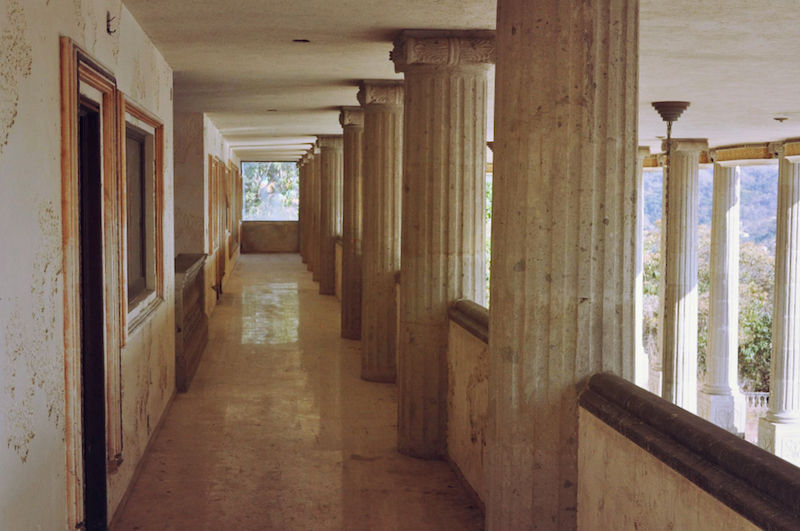 In 1982, President Lopez Portillo's term was over and Mexico demanded moral reform. El Negro fled the country, finding exile in various countries before he was arrested two years later by the FBI as he stepped off a private jet in Puerto Rico. He was sentenced to just 16 years in prison on multiple charges of murder, robbery, corruption, extortion, tax evasion, smuggling and possession of illegal weapons and drug trafficking.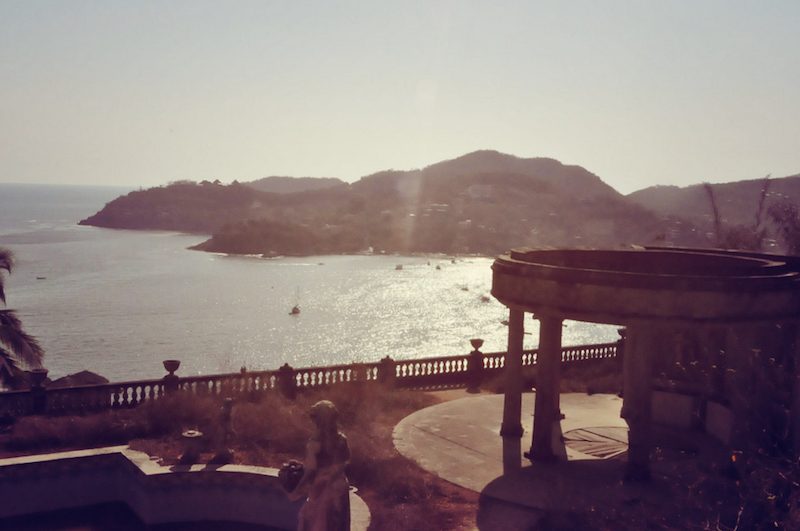 In the years after his arrest, El Negro's Mexico City palace opened as a corruption museum which has proved to be a popular tourist attraction. As for his fake Parthenon, it was looted and left to decay.
If you pass a few pesos to the groundskeeper, he's been known to give tours of the property as if it were the less official museum of El Negro's corrupt legacy. Arturo Durazo Moreno was released from prison on a $3 million bail in 1992 after serving only 6 years of his sentence, for reasons of ill health. He died in the year 2000 at the age of 76.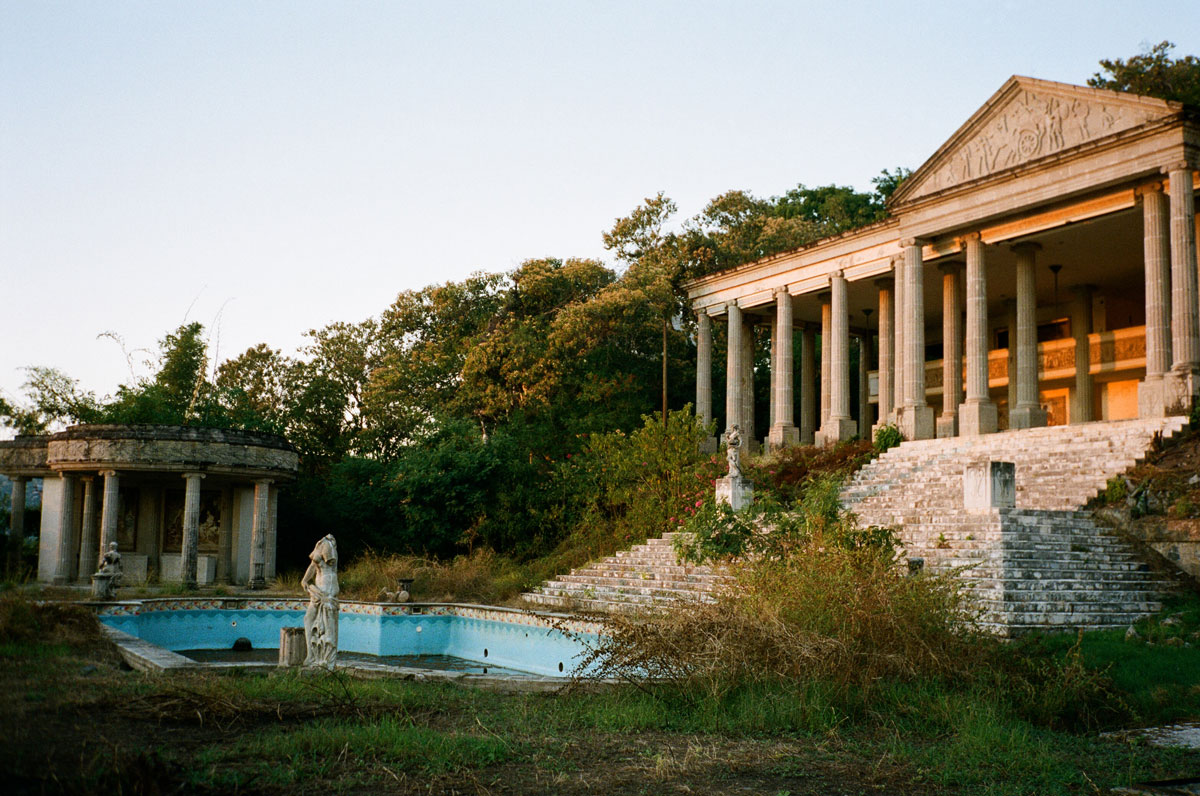 El Partenon pictured in January 2016 (c) Magdalena Wosinska via LiveFast
With such a dark history rumoured to have taken place within its walls, no one has since dared to fix up his mansion to this day. The government offered it to a university, but from the looks of things, it seems like they didn't want anything to do with it either.
Getting there:
Take a boat across the bay to Playa Las Gatas from Zihuatanejo's pier. From the beach you'll be able to see the unmistakeable Parthenon on the side of the hill. Walk up towards it from the town, ask locals for directions if you get lost. Have some cash at hand and flash your best smile to the groundsman. You didn't hear it from me.