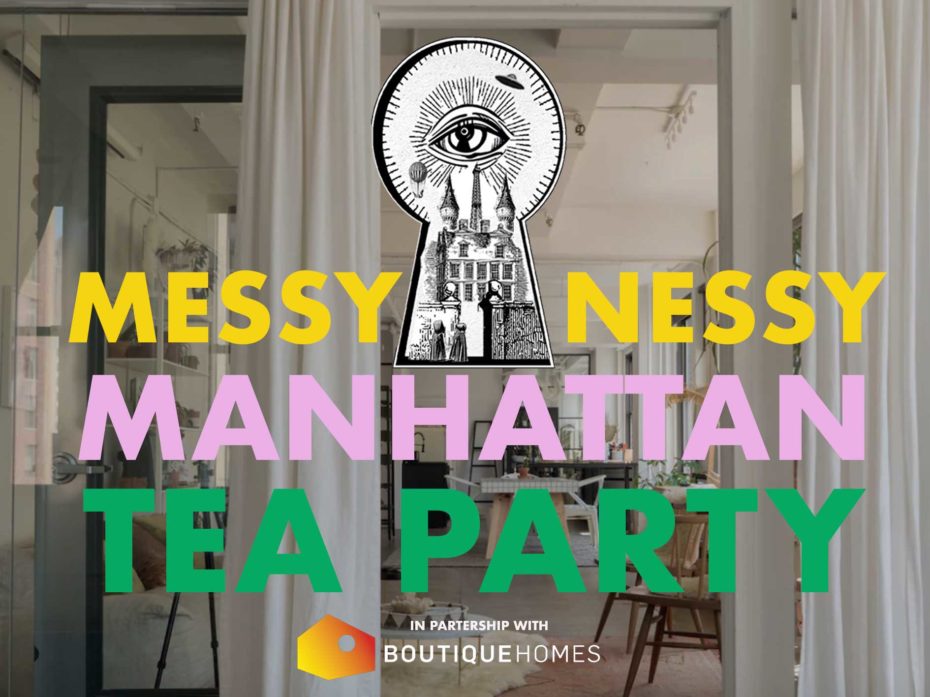 Save the date! You're invited to the MessyNessy Manhattan Tea Party fit for a Mad Hatter. Mark you calendar to meet us at a secret location on October 28th, 2018 in New York City. Yours truly (that's me Nessy) will be your host for the afternoon gathering, a chance to bring together our unusual tribe in a beautiful design loft space known as The Witness Apartment.
I'll bake some of my favourite French gateaux, we'll get to know each other over tea, have a behind-the-scenes chat, swap secrets with fellow ambassadors and toast to being forever curious…
To host you in a unique and beautiful private setting, we've teamed up with BoutiqueHomes, a company that like MessyNessyChic, personally curates unusual and exceptional places around the world for modern-day nomads. In fact, their collection of homes is practically an extension of the stories and places you've read about on MessyNessyChic. You'll see what I mean.
If you're already a MessyNessy Ambassador, your formal invitation with all the details is on its way soon. If you're not yet part of the family, but you'd like to join us or any of our future tea parties (Paris in December), it's probably time you applied for membership to the MessyNessyChic clubhouse.
See you at the tea party!