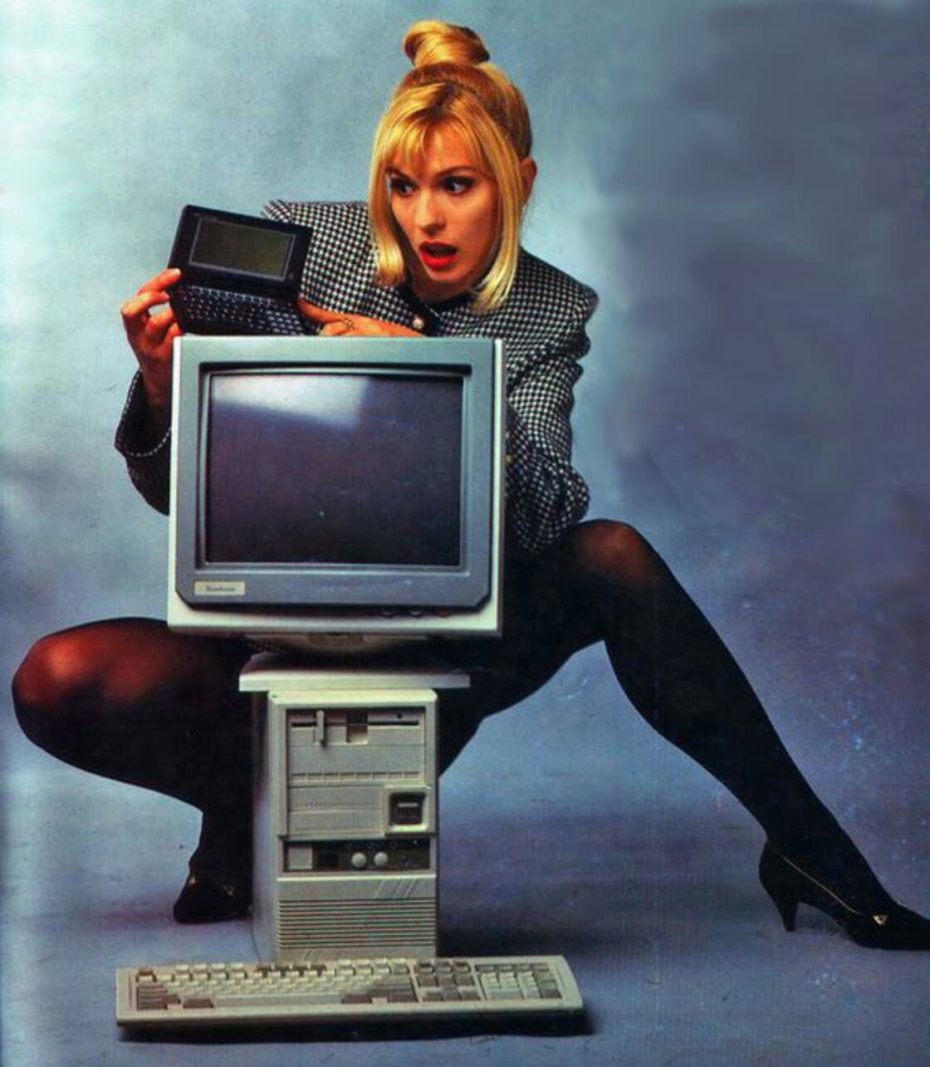 The Internet, that "alien life form" as David Bowie decreed in a prophetic 1999 interview, has changed a lot in the past decade. The dial-up shriek is no more, AIM Bots are probably withering away in a black hole next to MySpace, and the glory days of weird eBay auctions are behind us. Or so we thought. Sure, it's now illegal to sell your soul on eBay, but there are always folks trying to find a new way to make a buck. So in honour of the weirder, pioneer days of the World Wide Web, we've surfed through some of the strangest things people have tried to sell, and are still trying to sell online — from their political vote to (allegedly) Jesus-blessed snack foods, to their entire lives. Remember, according to eBay, "products must offer a physical item, service, or a digitally delivered good." One of our favourite places to go hunting? The meticulously curated Instagram account, @ebaybae, which broke the Internet the other day with this post…
A 2020 US Presidential Vote
Travelling Salesmen Miniature Samples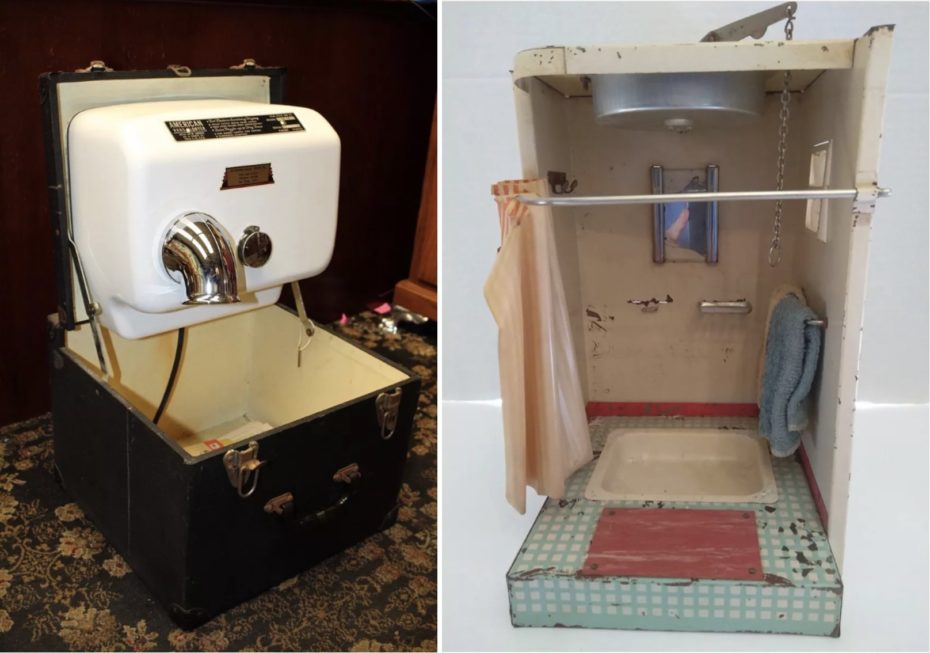 This nomadic metier of the 19th and 20th Century is largely a thing of the past, but a good number of vintage traveling salesman cases are now doing the rounds on eBay and various auction sites.
It just so happens that we also have a brief compendium of the traveling saleman's vintage sample cases here. Of course we do.
A Dorito That Looks Like the Pope's Hat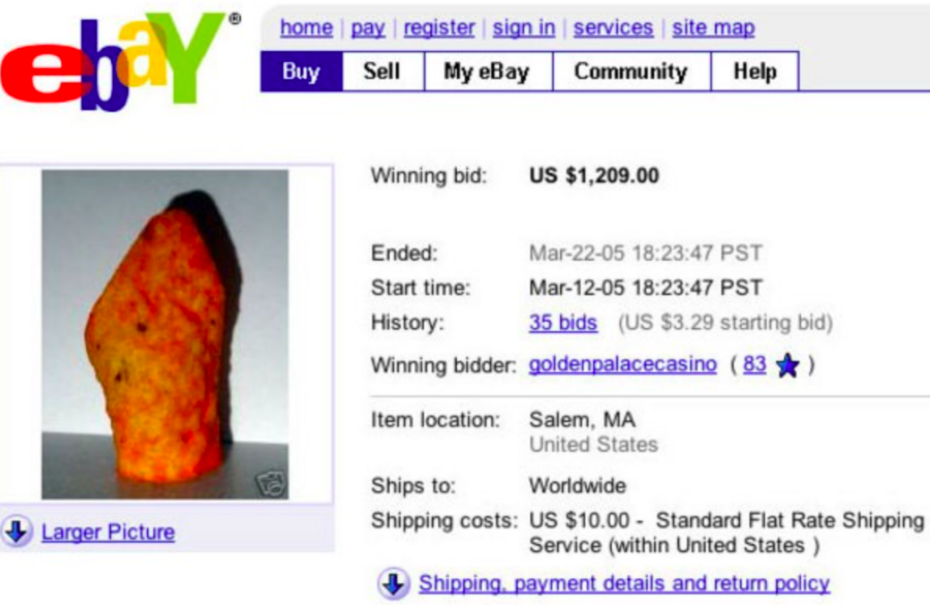 "The world's largest movie collection"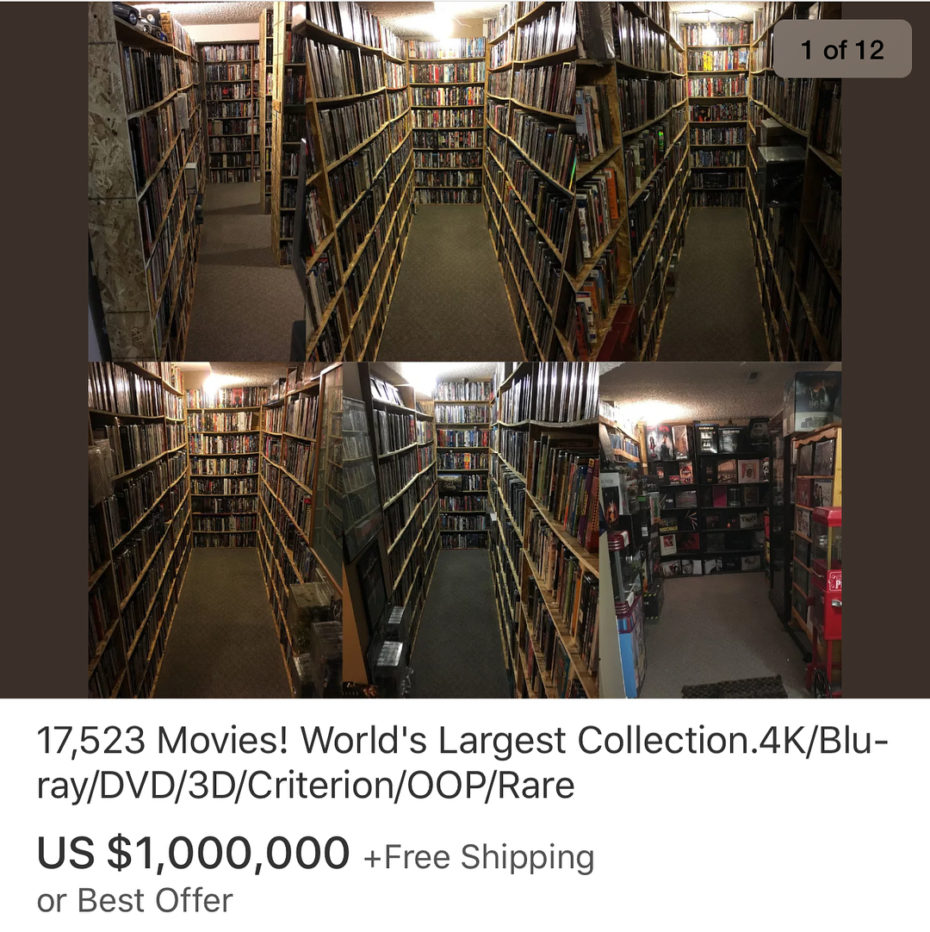 We're just surprised the "world's largest collection of movies" as it claims to be, didn't have a much serious auction platform than eBay…
The Many People Who've Tried to Sell Air…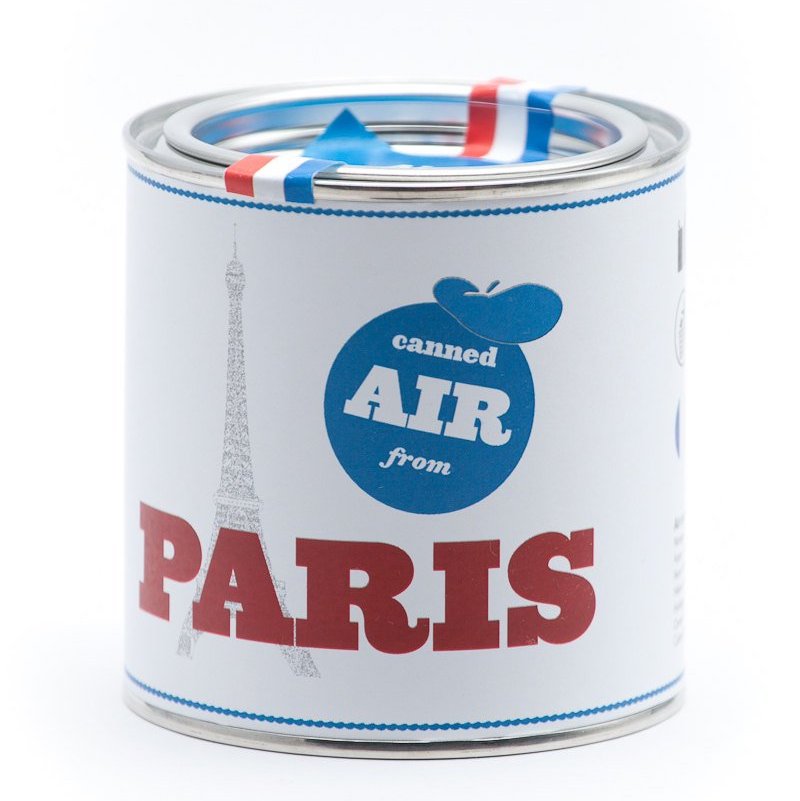 We'll just round this into a nice little list.
Air from Kobe Bryant's last Lakers game in 2016, with a starting bid of $15,000
Air from the hip area of Williamsburg, Brooklyn, put up for auction in 2016 with a starting bid of $39.99 and skyrocketed to $20,100 in a matter of days before eBay shut it down.
Air from a Kanye West concert in 2015 that sold for $60,000 before eBay called it off. There were apparently many folks trying to do this and it became quite a problem.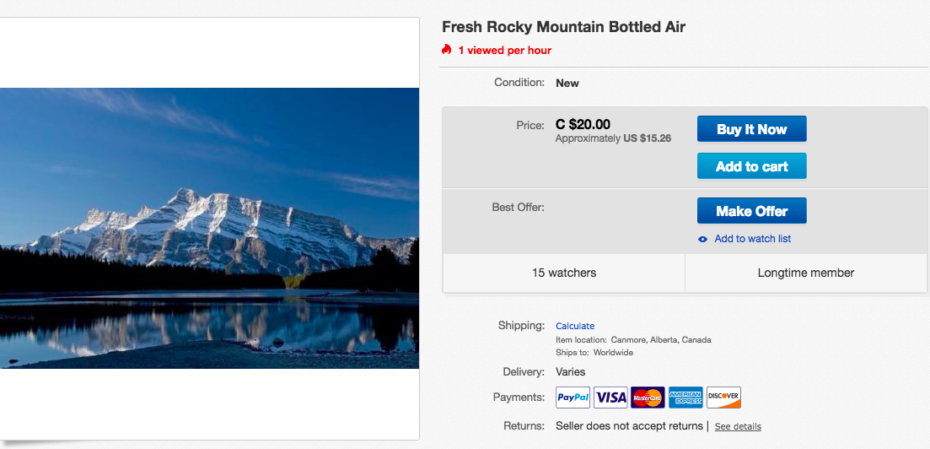 We've got a live one! Looks like someone is selling fresh air from the Rocky Mountains, with a starting bid at $20! Find the post here (before it disappears).
Here's the item description: "Filtered organically by nature as it flows between the leaves of mountain trees, absorbs pristine water as it passes over babbling brooks and forest streams, and is lovingly caressed as it rolls over and between mineral rich rock formations, after which it is blown up over vistas of untouched mountain ranges where it is then collected and bottled."
If you're not in the mood for the Rockies, you can always buy some air from Paris.
Prison inmate Art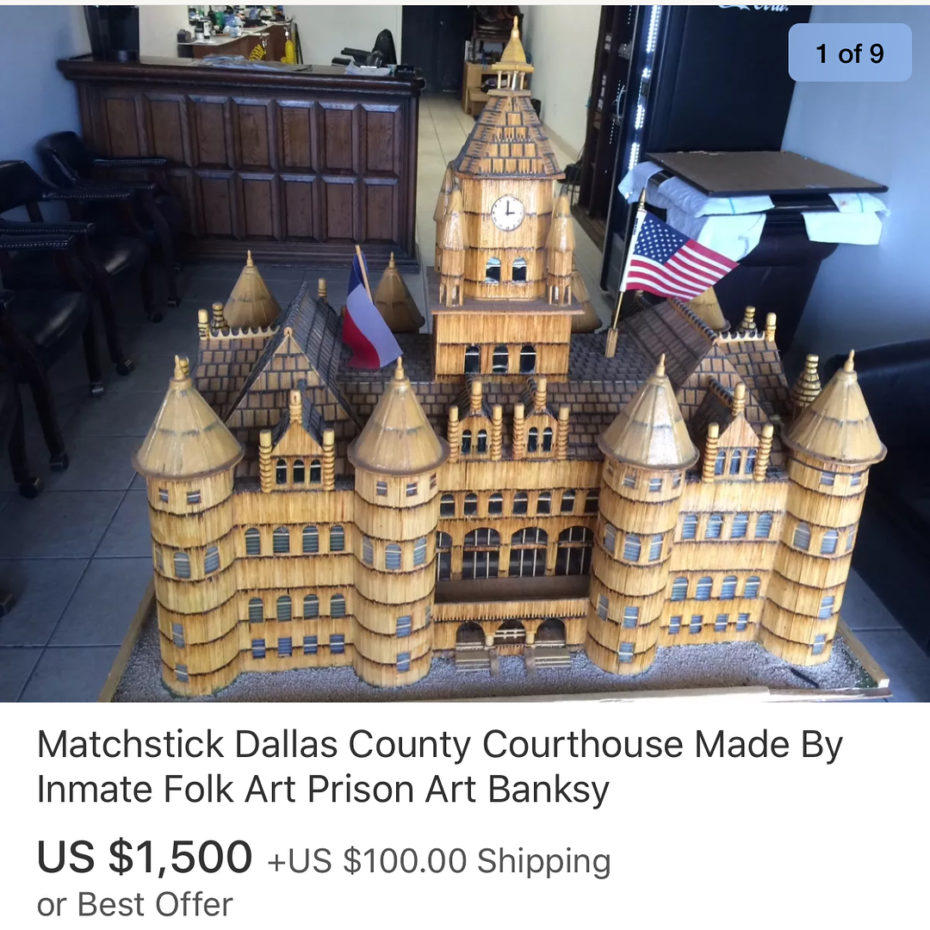 Wonder who was pocketing the sale money from this– the prisoner or prison guards?
The Man Who Sold His Life
For anyone who's ever felt fed up by, well, everything, Ian Usher understands. In 2008, he put his entire life up for auction on eBay when his marriage fell apart.
Everything from his house, car, belongs, friends — even his job in marketing— was supposedly up for grabs. "I moved to Australia with my wife in 2001," he told author Yvette Francino in a 2010 interview, "five years later we ended up separating […] I ended up with a house and furniture I decided I was going to get rid of." So he did it in the most dramatic way possible. The final bid was $399,300, and allowed him to see the world and cross off a bucket list of his 100 must-see places, from New York to the Grand Canyon. (These days, he's living in the Yukon with his new partner and her two kids).
Follow his happenings here.
The Inside of a Subway Restaurant
Eat fresh, everyday. This gem was from November, 2017.
Weed Farm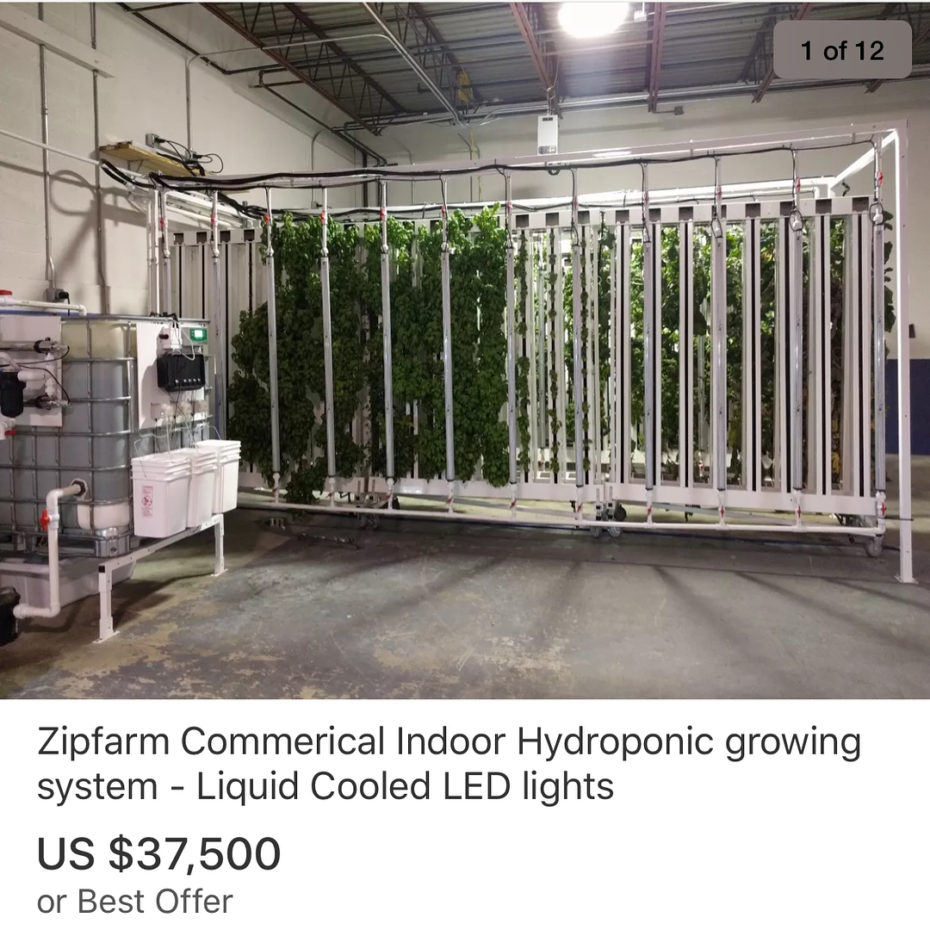 (Weed not included apparently).
Made in Kentucky: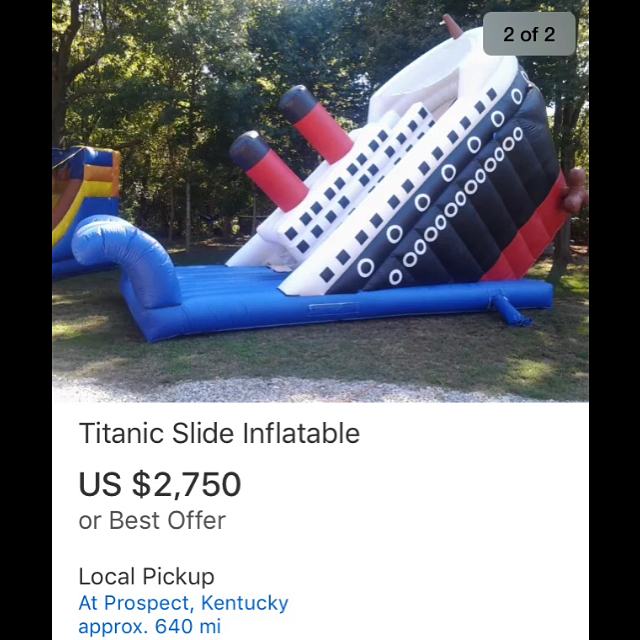 A Pittsburgh Steelers Football Coffin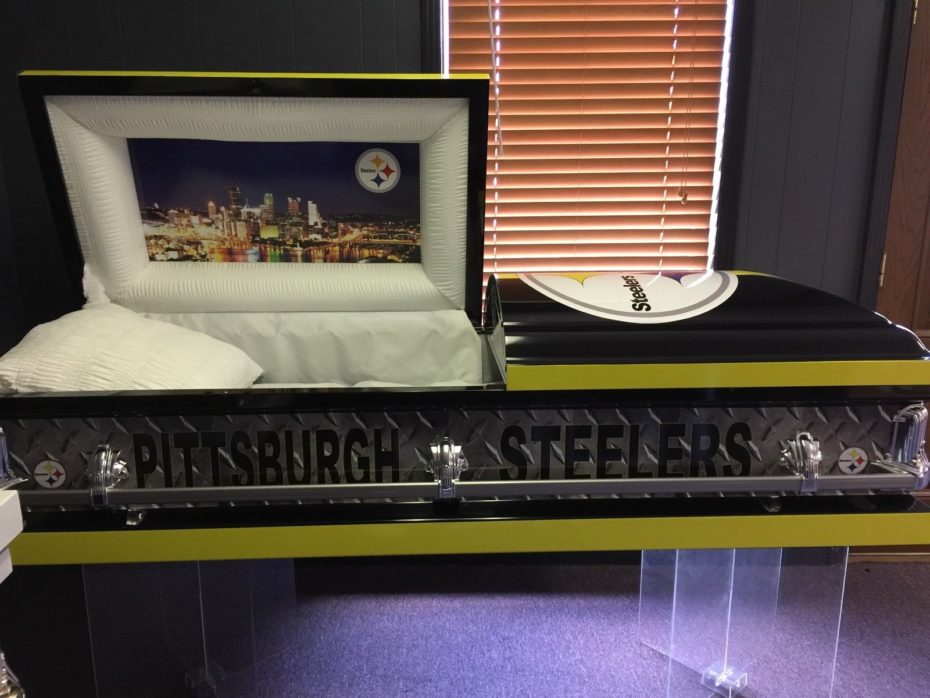 For a die-hard fan. This baby is listed in "New" condition and still up for grabs, with a starting bid at $1,250. "This is a one of a kind casket. 20 gauge steel Non-sealer." 
Find it here.
Ghost in a Jar
Ah, the Ghost in a Jar. Where do we begin?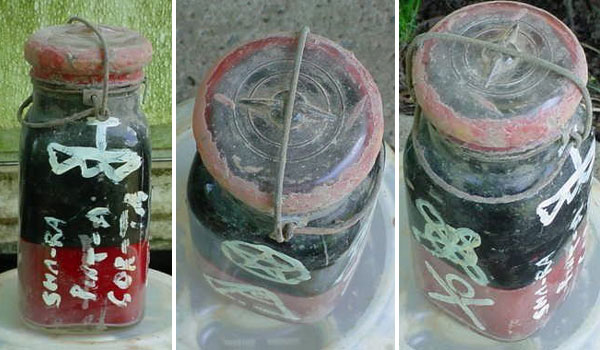 In 2003, a user from Arkansas named Teajay101 put a 'ghost' up for auction on eBay at a $99 starting bid. The description read, "Ghost In A Jar! No Joke Serious enquiry only. If you are brave enough to want this, bid to your hearts desire!"  Teajay101 said he found the jar at the abandoned cemetery plot below in the 1980s while metal detecting.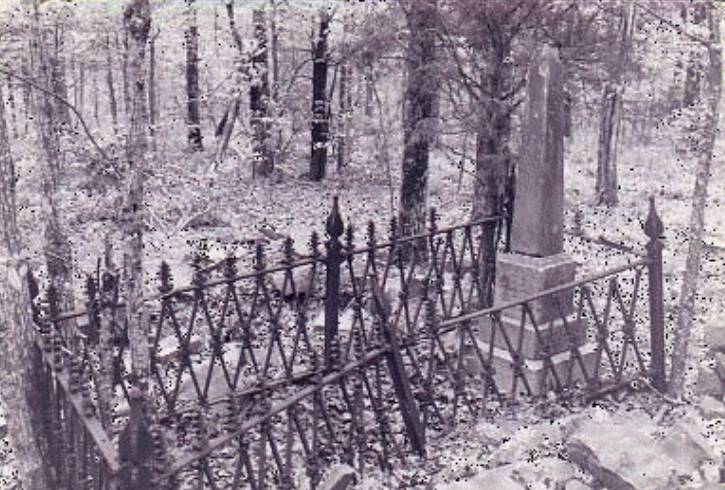 "After digging down about 2 feet my shovel struck a wooden box that had nearly rotted out," read his auction post, "There were 2 jars and an old journal in the box. The jars had some strange writing and symbols on them. While getting the jars out of the ground, I dropped one and it broke. A black mist or something seeped out of it. I should have known something was wrong right then and covered the find back up but being young and foolish I didn't."
"I left the broken jar with what looked like a candle in it there where it fell, and took the other one, and the old journal, home. What I was able to read in the journal before the pages crumbled made the hair on the back of my neck stand up! That night, I had my first visit from what I can only describe as "The Black Thing". I finally talked to someone who is versed in these things and was told that the only way to rid myself of this thing was to pass the unopened jar on to someone else."
The highest bid was $55,000, but the winner backed out at the last minute, and eBay started cracking-down and deleting similar posts. 
Hair from a Wooly Mammoth
In October of 2017, the bidding was a mere $50 for what looks like the dangerous beginnings of Jurassic Park situation…
Two New York Snowballs
We'd love to hear how shipping was worked out on this one.
Selling His Soul for His Band
In 2008, 24-year-old Dante Knoxx tried to sell his soul on eBay to get money for his band, Paradigm. The starting bid was £25,000.50 (gotta love that fifty cent count) and included updates on his soul, an annual cut of his income (as well as the band's earnings), and an annual birthday card. There was also a clause stating that, if he really wanted, Knoxx could buy back his soul for £100,000,000.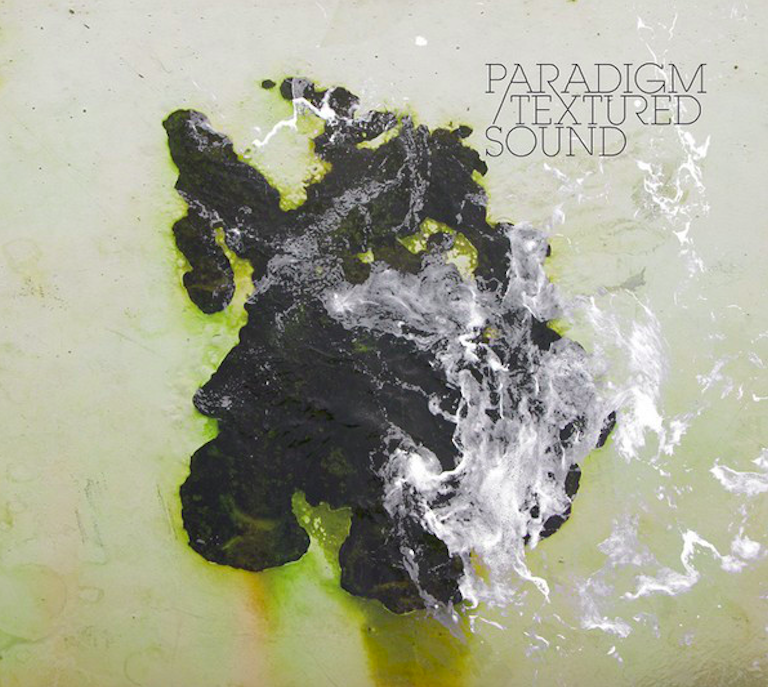 eBay shut it down in a matter of hours. "I had a lot of interest but no actual bidders which is a real shame," he told the Independent  that year.
A Grandmother
It began innocently enough. In 2009, a girl named Zoe in the UK put her grandmother, Marion Goodall, on eBay as a joke. The ten-year-old even went into detailed descriptions about benefits and pitfalls of her 'item' with an honest review, saying the Goodall was "very cuddly and loves word searches," but also "annoying and moaning a lot."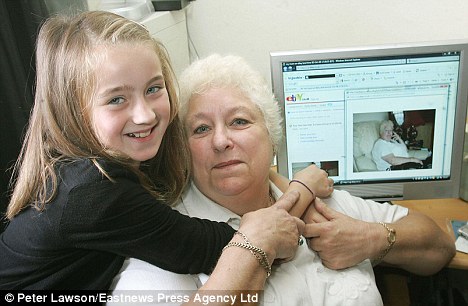 The bidding climbed as high as £20,000 before eBay stepped in to shut it down. "She called me over, pressed the confirm button, and said, 'I've put Nan on eBay', her father told the media in 2009, "I couldn't believe it. I had no idea she knew how to do it." Never underestimate a kid's cleverness, eh? 
Apocalypse Supplies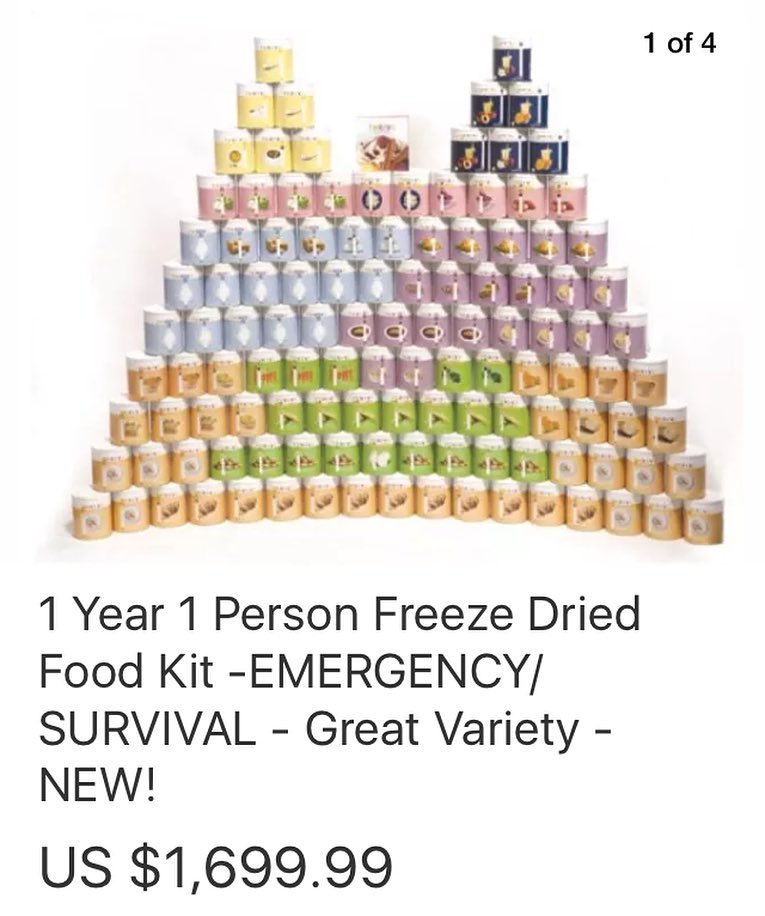 We'll leave it at that for now. Unless you've got one to add to the list?