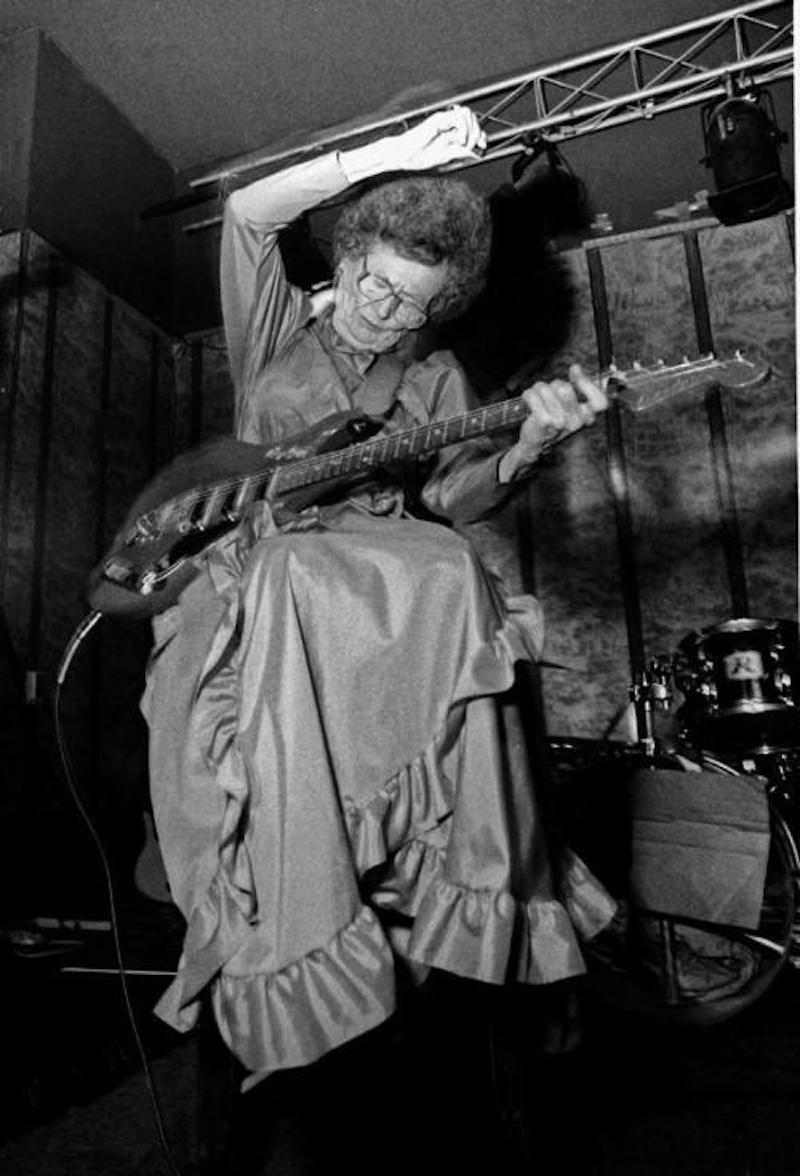 Somewhere in between Willie Nelson and Jimi Hendrix was Cordell Jackson, an American musician thought to be the first woman to produce, engineer, arrange and promote music on her own rock and roll music label. She was making music reminiscent of the Velvet Underground before the world was even introduced to rock & roll. The Mississippi-born, ballgown-wearing guitarist played with more energy than any Indie band worth their salt today, and during live performances, Cordell would strum on her guitar so fast that she would often break her guitar picks by the end of the song. At the height of her career, she appeared on David Letterman and MTV news and became known as "rock-and-roll granny". 
Jackson started playing the guitar at the age of 12 in a bible belt town where "girls didn't play guitar". She began writing her own songs in her 20s after moving to Memphis, the capital of rock & roll. "They didn't have a name for "rock & roll then", Cordell later told MTV news in 1989. "I just always played it fast".
In the 1960s and '70s, she worked with local artists, dipping into gospel and releasing a compilation album of her '50s rock recordings. In 1983 she came out with an instrumental LP on her label, Moon Records, called "Knockin' Sixty." Jackson became something of an icon on the Memphis music scene. She lived in a yellow house and drove a yellow car and opened up her house for tours every summer. Her first music video, which helped her gain nationwide fame, was filmed at that very house.  
Jackson's Moon Records label was the oldest continuously operating label in Memphis at the time of her death in 2004. It's never too late to rock out with this forgotten music legend, so give Cordell Jackson a search– you can find her on Spotify, Apple Music and all the other major platforms. She plays from her soul and is … how shall we say– the bomb-diggity.