Because why bake a gingerbread house this holiday season, when a real-life abandoned one can haunt your dreams? Let's head out to Hamburg, New Jersey, where a local landmark is in dire need of a little TLC from Hansel & Gretel. Since the late 1920s, the now-crumbling structure was known as The Gingerbread Castle, a pocket-sized amusement park inspired by the Brother Grimm's Fairy Tales that drew hundreds of daily visitors. Today, we're hopping the barbed-wire fence that's been surrounding the forgotten fantasy land to reminisce on its glory years…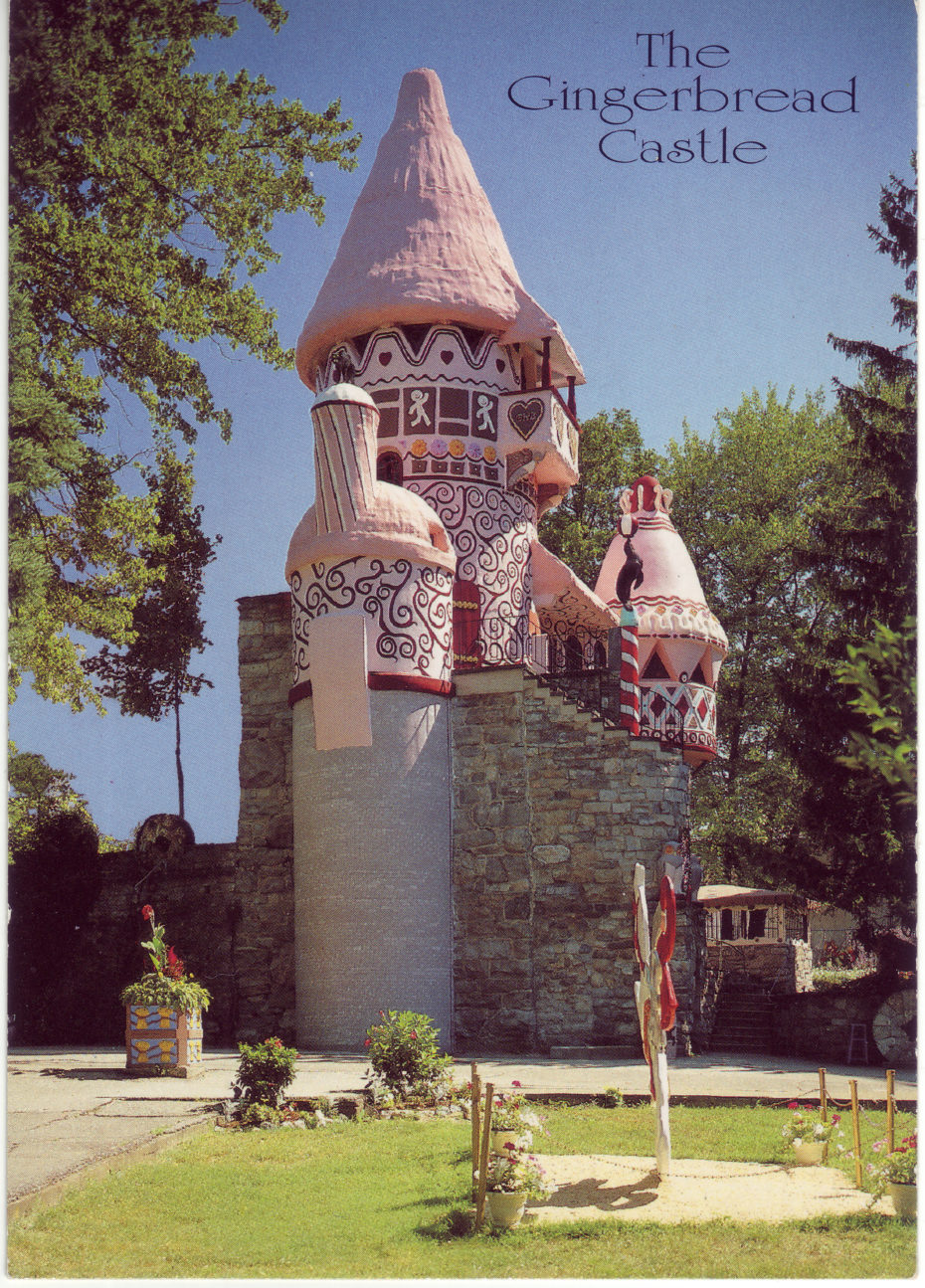 The castle's candy pink facade has been fading since the park closed in the early 1980s after more than half a century in business. The sprawling property has bounced around from owner to owner since, with one even attempting to sell the castle on eBay in 2006 for $380,000. While the castle certainly continues to inspire curiosity and nostalgia for the locals of Hamburg, its fate still remains uncertain. 
The Castle was commissioned by Fred Henry Bennett, a businessman and actual fairytale fanatic. He was the owner of the F. H. Bennett Biscuit Company, which manufactured crackers, dog treats, and other baked goods in New York City. He's most famously credited with inventing both the Wheatsworth Cracker and the Milk Bone dog biscuit. 
In 1921, Bennett expanded his operations and opened a flour mill in Hamburg, New Jersey. Soon afterwards the company's sales began to slow and Bennett became preoccupied with finding an innovative solution. According to a Time article from 1930, Bennett believed that "if people would only come to see his mill and his factory, his sales problems would solve themselves."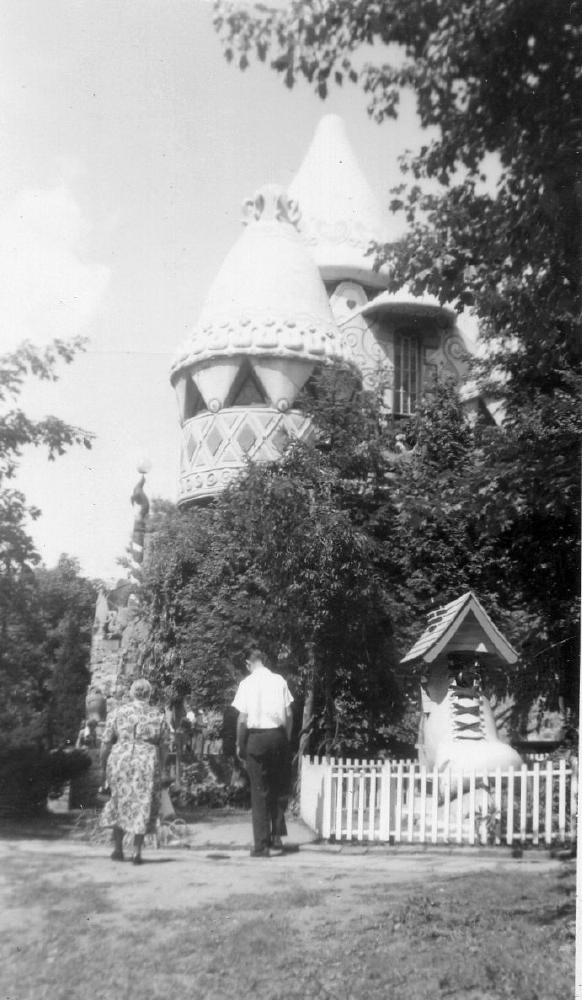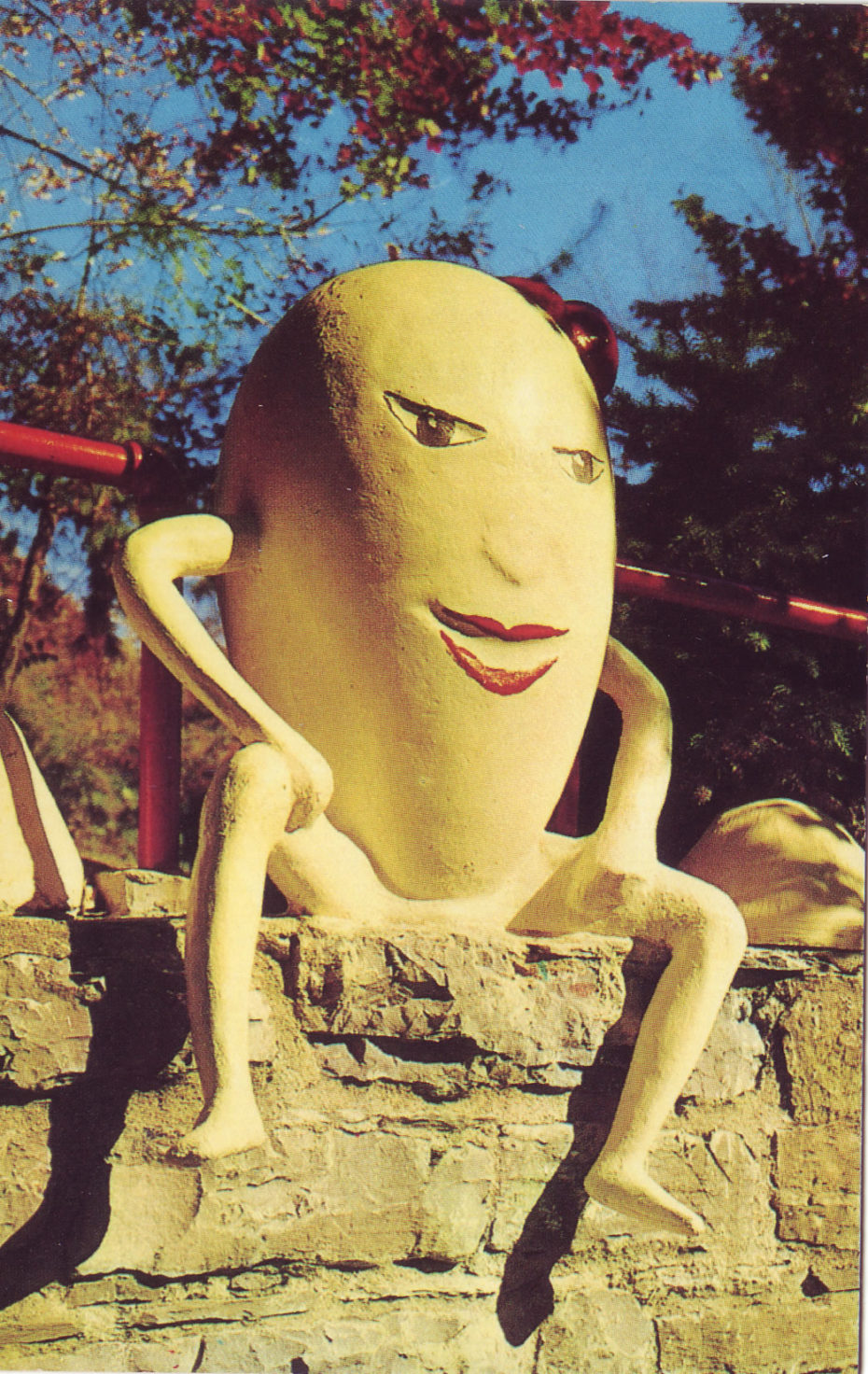 But even then, to attract customers, a 50 mile drive from New York City was a hard sell — especially when the main attraction was just a flour mill. He needed something sweeter. To ease his troubled mind, Bennett attended a production of Hansel and Gretel at the Metropolitan Opera.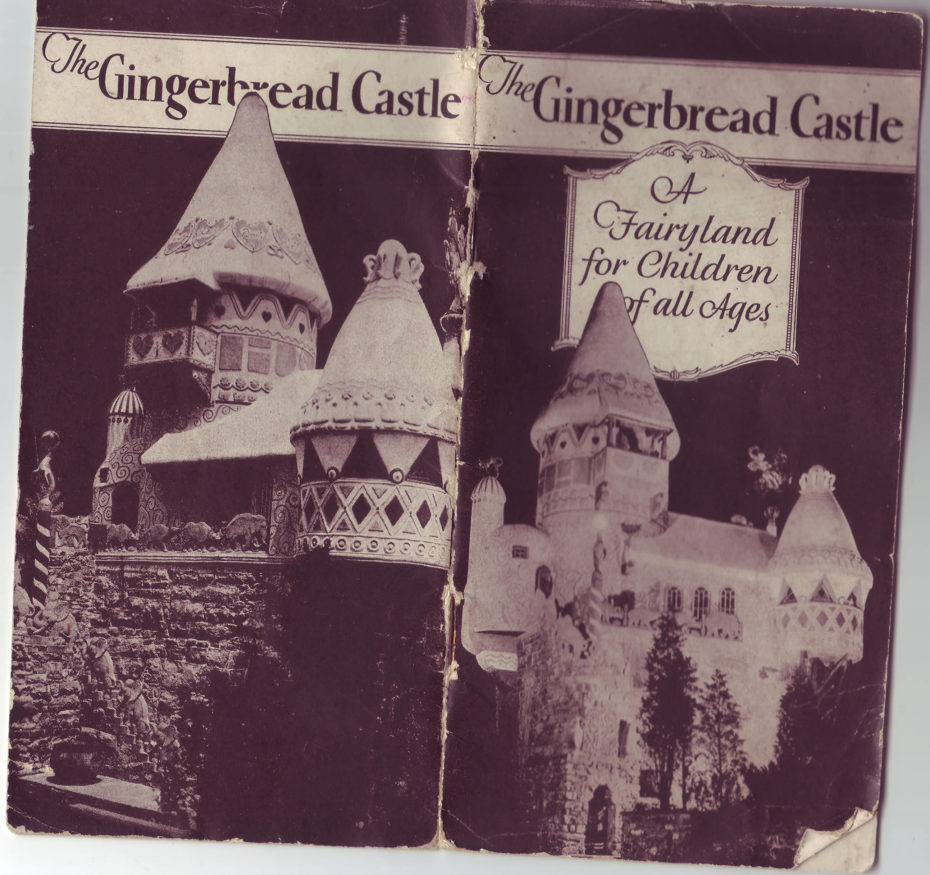 Bennett was enthralled by the show's intricate set and left determined to recreate it on a larger scale. "My eye was taken by the quaint fantastic fairyland gingerbread house on the stage," Bennett told Time, "the thought struck me 'it was just the thing!' And so he got to work creating something magical on the old cement kiln across the courtyard from the mill.
The project took 2 years and cost an estimated $50,000 ($736,000 today). In an ode to Bennett's biscuit company, the castle was decorated with oversized cookies and crackers, which tour guides warned would turn to stone if the children tried to touch them.
Bennett commissioned Joseph Urban, the legendary architect behind Ziegfield Follies' ethereal productions and the extravagant architecture of the Mar-a-Lago estate to build a life-size replica of the gingerbread house from Hansel and Gretel next to his New Jersey mill. The castle is one of a limited number of surviving works designed by the Viennese architect.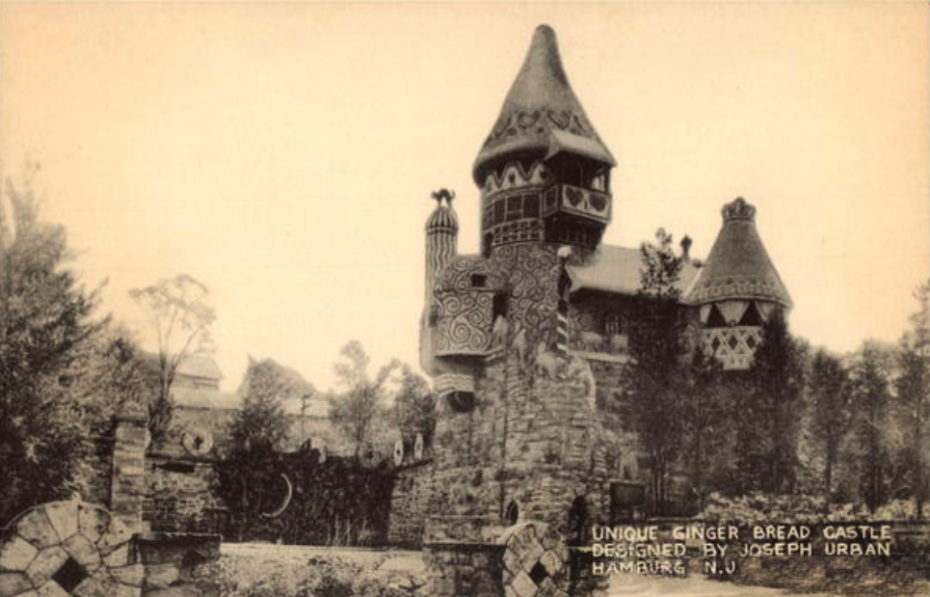 Decades of neglect and vandalism have taken a toll on the castle, but reading through old descriptions help recreate some of the magic that was lost to time. In 1930, Time Magazine captured the scene at the Gingerbread Castle on its opening day:
Its sparkling roof, white as sugar icing, is decorated by a frieze of pink and blue imitation candy hearts. Huge cookies (of cork) are set in the giddily striped and curlicued walls. A six-foot painted knight in gaudy armor on a painted horse spins from a turret as a weather vane. A gigantic black cat arches his cast stone back on the top of a sugar-stick minaret. A trained seal on a barber's pole is balancing a whirling ball on the tip of his nose. Up the balustrade of the exterior staircase stalks a procession of pink elephants, rhinoceroses.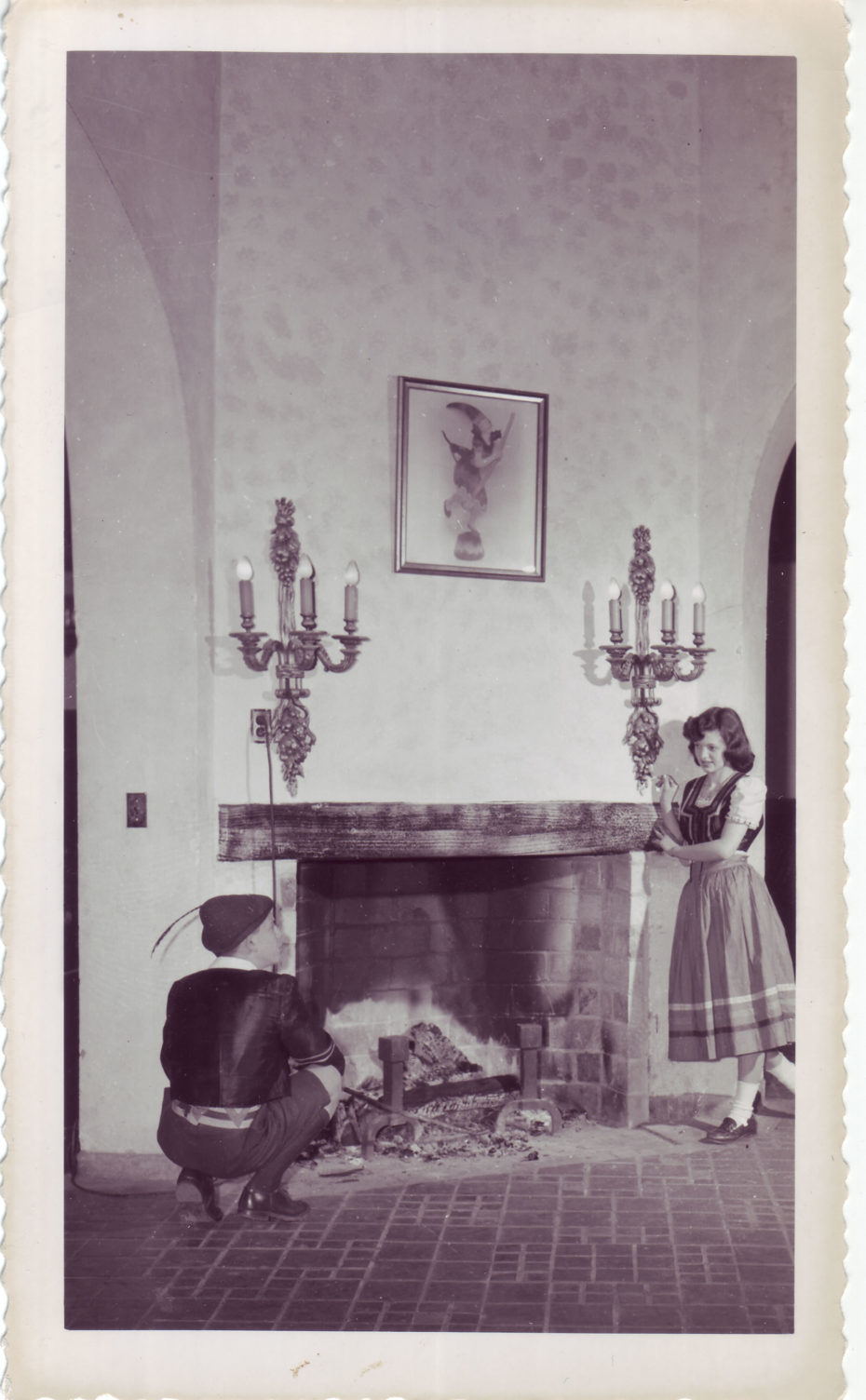 Tour guides dressed as Hansel and Gretel led groups of children around the park, recounting a potpourri of fables and fairytales as they went. "We would bring the group up to the castle and we would say, 'This is the Gingerbread Castle that Hansel and Gretel found in the enchanted forest. As you can see it's all covered in cookies, candy, cake and everything good to eat'…then you'd point out that 'there is the knight on his horse dashing off to help some damsel in distress and over on the wall is Humpty Dumpty,'" explained Shirley Baldwin, who used to play Gretel in the late 1940s.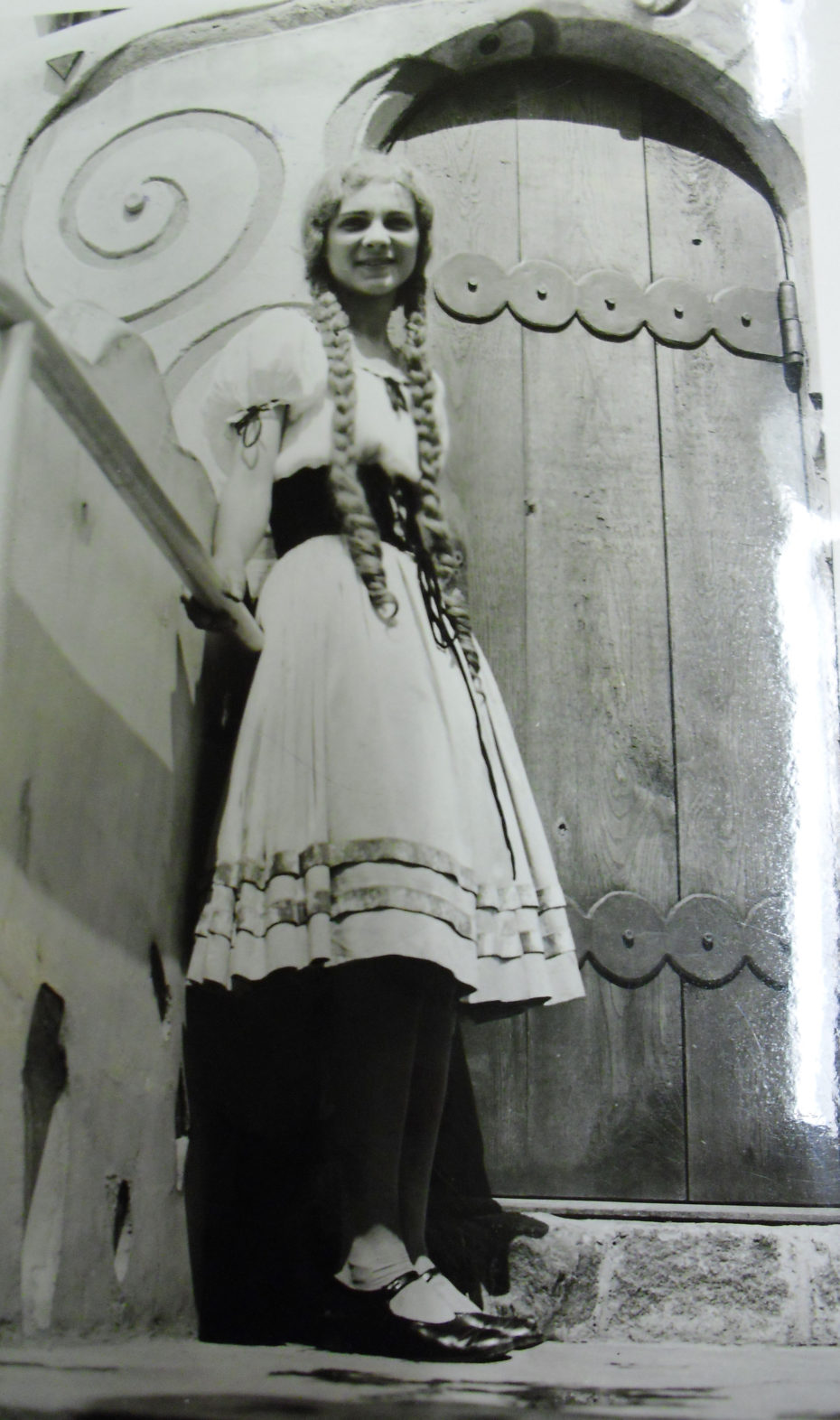 But the Gingerbread Castle was not all sugar, spice and everything nice. Unlike Disneyland, Bennett's theme park purposely played up many of the sinister sides of Brother Grimm's Fairy Tales. For example, one of the rooms designed to "curdle young blood" had walls "studded with bones" and featured "a reproduction of the cauldron in which Jack's giant made pot-au-feu of his victims." The cauldron was even highlighted in the official brochure, which promised that "children will talk for days of the huge cauldron (capacity: eleven children) where the witch cooked her victims till Gretel cooked the Witch."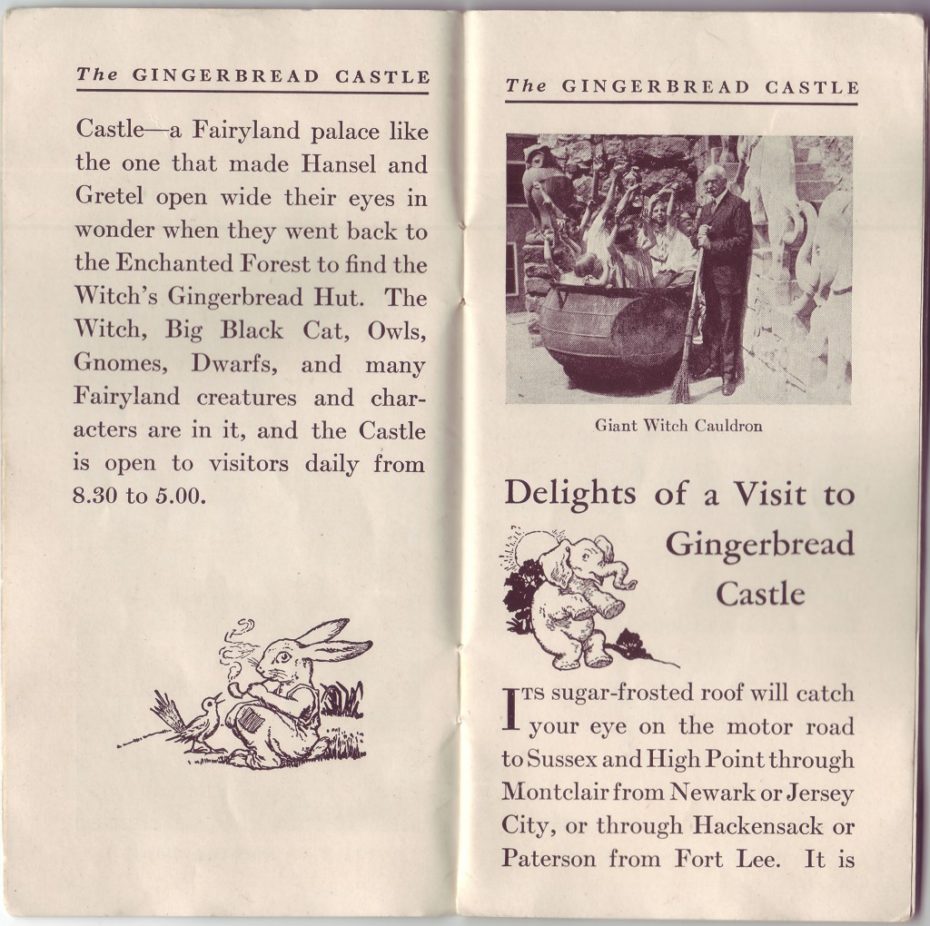 According to Shirley, scaring the children was a big part of the tour: "The kids were so impressionable. At that time, we could scare the pants off of them and tell them if they don't behave the witch was going to get them…We would really lay it on thick about that." Other highlights included a mechanical train, a giant wishing well, and a bakery that sold fresh gingerbread cookies. In recent years, sadly, it's all looking a little less fresh: 
But there is good news. According to a local news report in October 2018, "N.J.'s landmark Gingerbread Castle getting much-needed restoration". According to NJ.com, local man Don Oriolo has purchased the property and been making efforts to clean up the iconic location for about a year now.
"We're making good progress," Oriolo told NJ.com. "We've cleared the grounds of a lot of overgrown brush and trees and we're starting to do some basic stabilization on the structure… the hope is to have the castle and grounds in condition to host limited functions next year that could include events like a food truck festival, pony rides and face painting.
This site was one of New Jersey's earliest industrial locations. The Wheatsworth Mill itself was constructed in 1808 and operated continuously until 1943. F.H.Bennett bought the grain mill in 1921 and later sold it to the National Biscuit Company (Nabisco) in 1931. In 1937, it changed hands to to Canterbury Mills, before the Plastoid Company bought it in 1943 and began using the historic 19th-century mill as offices through the 1980s. All this while, the castle was still running as an amusement park, but by 1978, could no longer sustain itself and closed down. There was one last short-lived attempt to re-open the park in the late 80s. 
Before leaving you, we must stress that this site is currently under private ownership and does not welcome uninvited trespassers. For your own safety, we suggest you settle for this virtual tour instead and certainly don't be that character from the horror movies who thinks its a good idea to go sneaking around here after nightfall:
Archive imagery sourced from the Gingerbread Castle Library.