Every once in a while, the Internet gods deliver us a property listing that hits every MessyNessy sweet spot. Quaint antique architecture? Check. Unexpected links to remarkable figures and inventions throughout history? Double check. Make it a library, and you've dreamt up our perfect spot, aka Clough's Bookshop in Cherry Valley, New York. The 178-year-old building has long been a fixture for literature lovers of the charming area, and it's just gone on the market with its dog-eared inventory in tow. So stop everything, pack your suitcase, and write out a check for your new life as a pseudo-Meg Ryan bookstore owner…
Now before you split for Cherry Valley, it'll help to learn about its colorful past. It's about a three hour drive north of Manhattan and was founded in 1740. A bit of leafing through the history of this 600-and-something person village reveals quite a few remarkable residents, from Fanny White, the most sought-after courtesan of antebellum New York City who was born here, to the Andy Warhol superstar, Candy Darling, who's buried in its cemetery.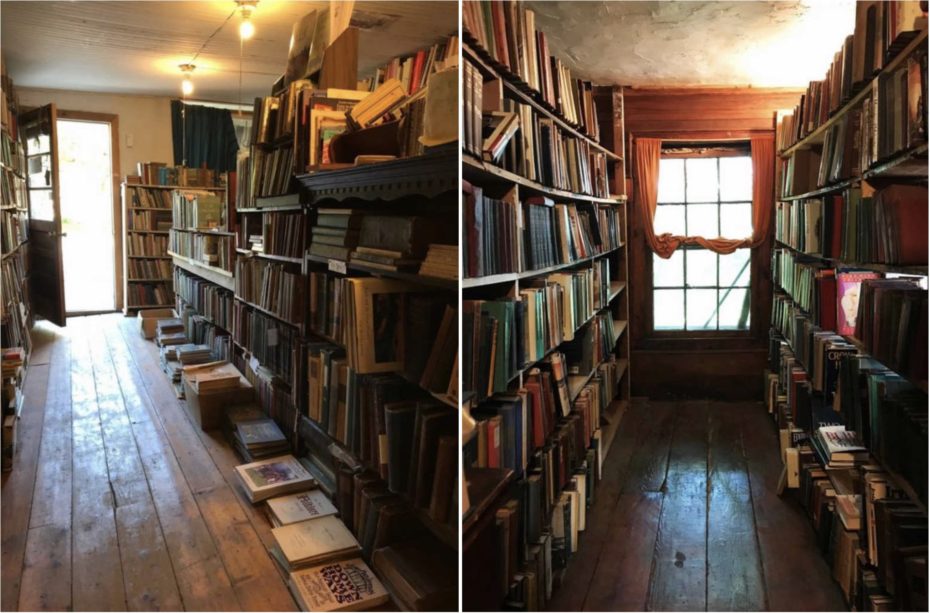 Allen Ginsberg also bought a house there in the 1960s, and attracted most of the hip literary scene with him for a time, including City Lights founder Lawrence Ferlinghetti and William S. Bourroughs. Not bad for a town whose population is smaller than most high schools. Before that, the store had been an undertaker's business and an organ maker's shop…
Current owner Franzen Clough has been there for just over twenty years, and although it's uncertain as to why the shop has closed (lagging business? the fact that Clough himself is 90-years-old?) it's been on the market for a few months now, waiting for the perfect new caretaker fill his shoes. You won't find any Yelp reviews, but after following enough of the shop's digital footprint, it's clear that Clough is truly the local keeper of secrets– and the bookstore was his kingdom.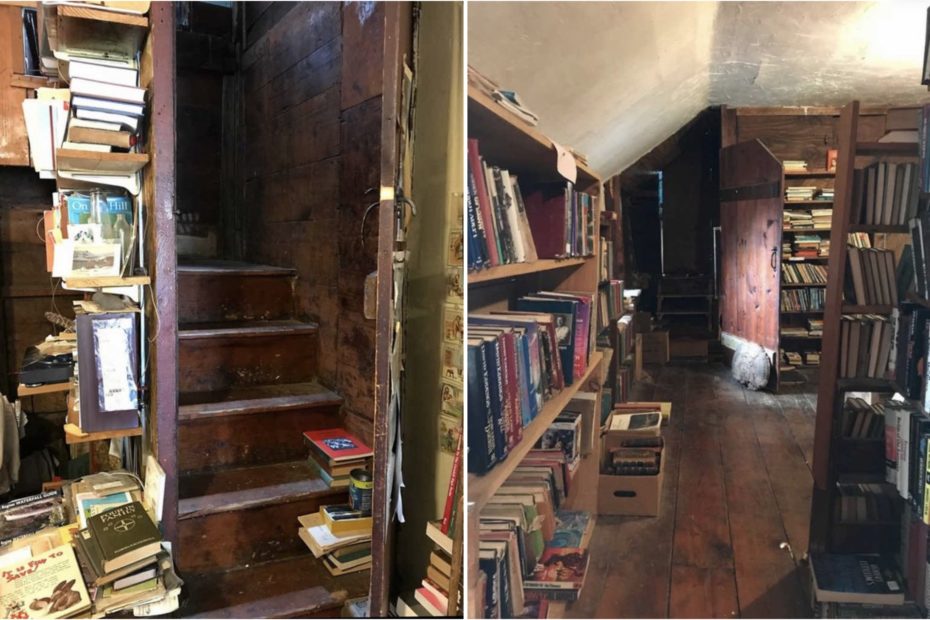 "[It's] truly a rare opportunity," explains his agent, "[to] own a historic bookstore [with] 15,ooo+/- books  in a wide range of categories," with a number being rare editions, and for just $55,000.
It's also been largely untouched for the past century, from the clapboard red walls, creaky stairs, and floor-to ceiling shelves, and at 1,200 square ft, Clough's is a 2-story treasure with a "potential living space on second floor." Things get even more interesting when the agent writes that, "The Telegraph Building is believed to be where Samuel Morse created Morse Code." Say what?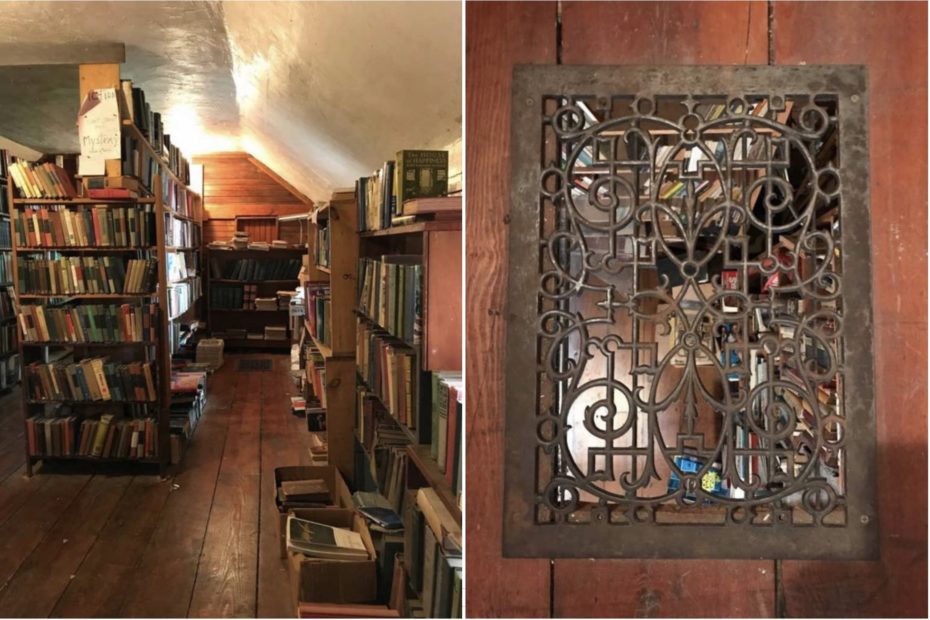 Now don't get too excited. This isn't the house where Mr. Samuel Morse tapped out his first Code (you have to head back to New York City for that). But it is on the same, tiny street as the manor where it was perfected. The "Morse House" is a three-minute walk from the bookstore and, thanks to Airbnb, yours for $450 a night… 
In the 1830s, "Samuel Morse came here on a visit to work on perfecting his invention, the telegraph, at what is today's Morse House on [17] Montgomery Street", explained The Daily Star in 2013, "The Morse family dates back to after the Revolutionary War when James and Mary Morse came to Cherry Valley to settle around 1814." The inventor– and painter– undoubtedly spent lots of time at the bookshop, which was then the area's telegram office.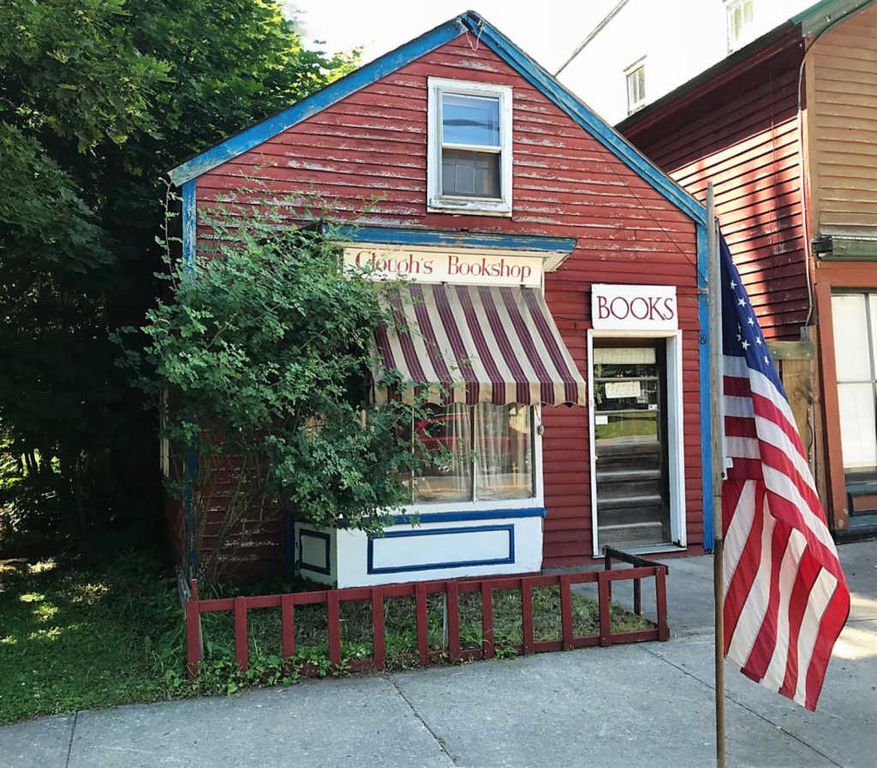 So you see, buyers aren't just looking at a cosy bookshop when it comes to Clough's. They're looking at the pulse of one of America's greatest, most eclectic little villages. If you'd like to learn more about the property, contact Clough's agent Elizabeth Liz See here.