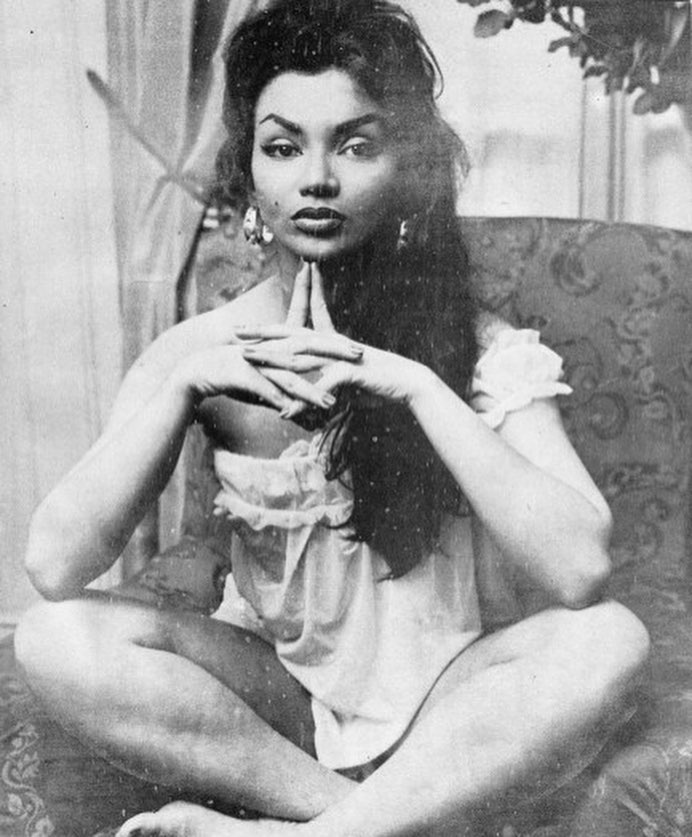 She was billed as the human,"Cuban H-Bomb" by American media in the 1950s, 'cause Chelo Alonso was Cuba's answer to Marilyn Monroe. Simply a force to be reckoned with, she exploded onto the international movie scene in the 1950s as both a dancer, instantly drawing comparisons to Josephine Baker, and as a starlet who carved out a place for women in the Pan-Latina community. Che Guevara developed a serious crush on her, and while we're also crushing on her for numerous reasons (that eyeliner! those moves!), we're in love with her for one in particular: the way she showed that strength and sensuality don't have to be mutually exclusive. In fact, they go together quite fabulously…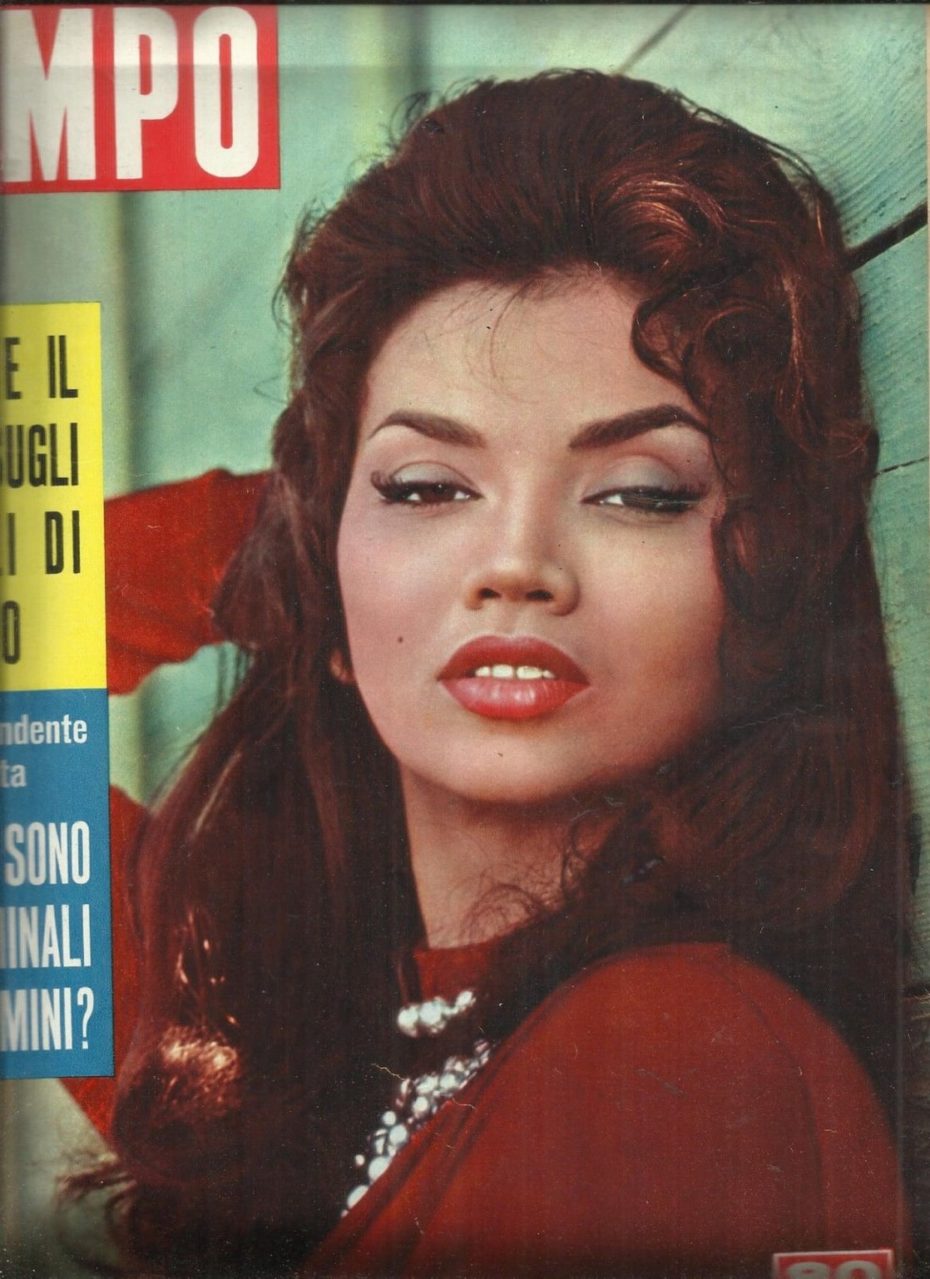 Chelo was born Isabel Apolonia García Hernández in Camagüey, Cuba, in 1933 and quickly became a local ballerina legend at the National Theatre in Havana. When she snagged a gig at Paris' celebrated burlesque joint, Folies Bergère, she left her homeland to take her career to new heights.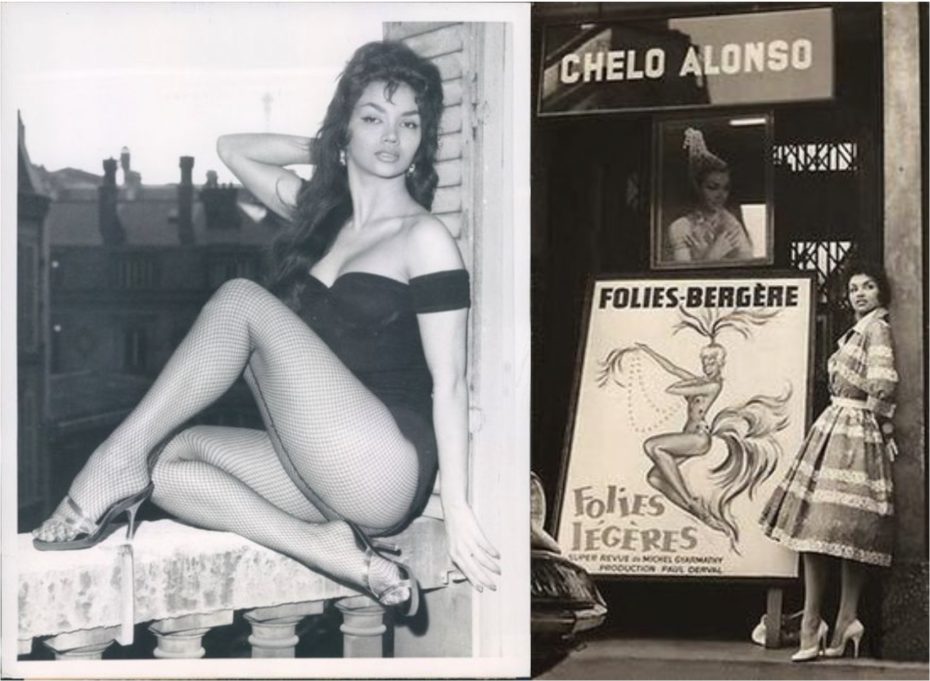 It's a good thing she did, or the world would be shy one amazing dance move: the Afro-Cuban "bump 'n grind". Chelo basically took the Folies' signature gyrating moves, as the story goes, and tossed a bit of her homeland funk into the mix. The result? "[Her] Torrid Torso Tossing Pops Parisian Eyeballs with Tropical Tease!" according to one magazine. And it looks like she might have taught Shakira a thing or two…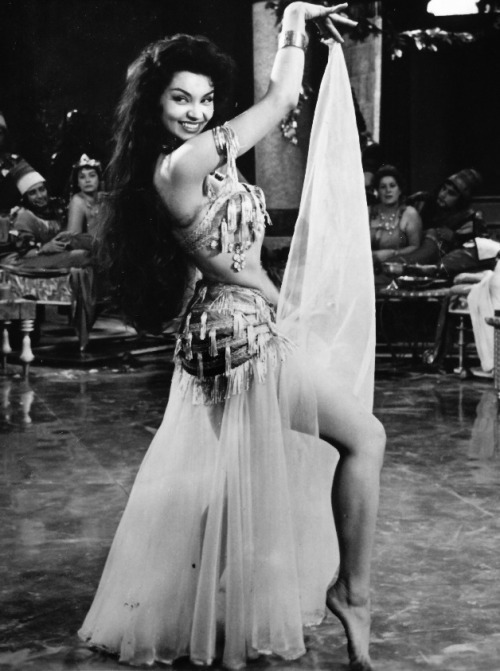 Chelo brought something different to the late-night table, at a time when anything that was "different" was incredibly at home in Paris. She was crowned the next generation's Josephine Baker for her moves, and her gusto, because like Josephine she never took herself too seriously; she was both larger-than-life and somehow, relatable.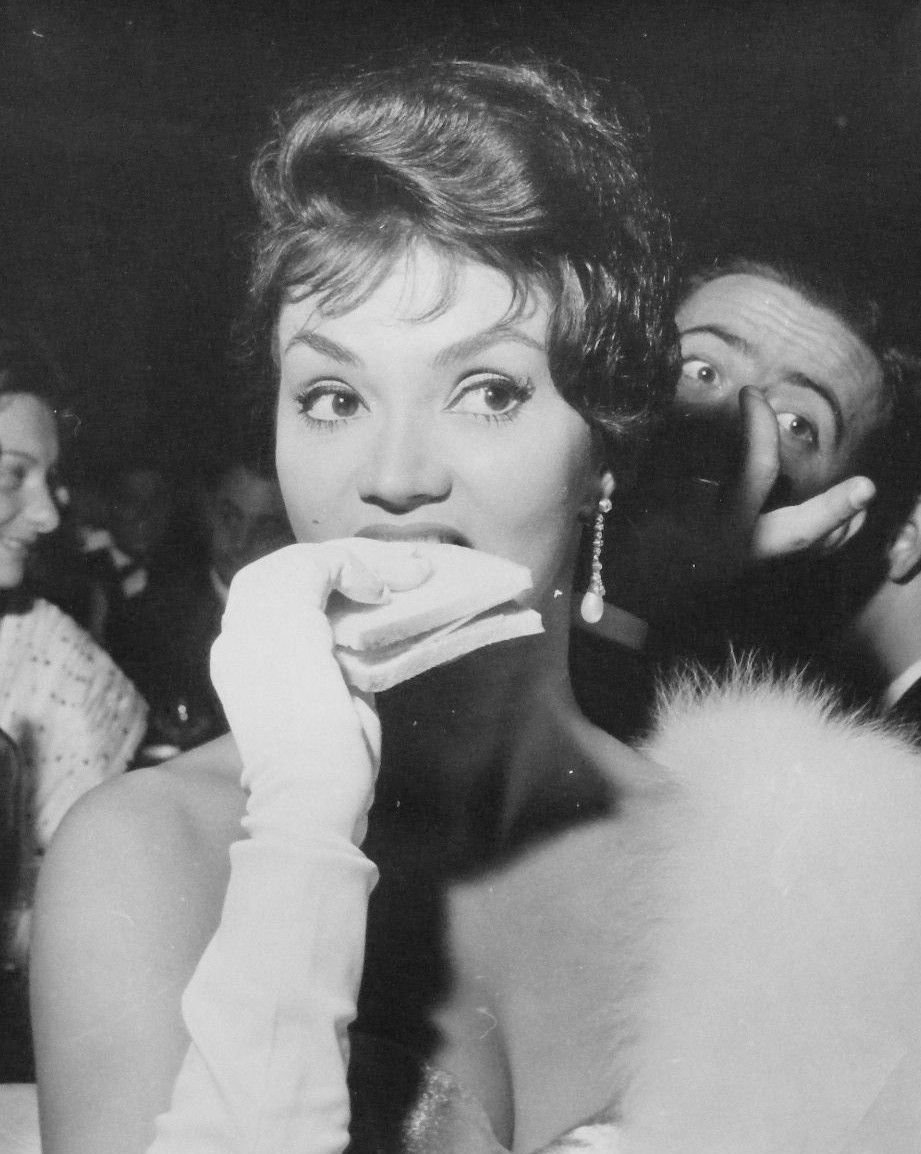 In fact, even rapper du jour Cardi B cited her as inspiration along with Rita Moreno and Maria Montez, "They were all powerful women who claimed a space for themselves, in an industry that wasn't exactly inclusionary," she told W Mag in 2018.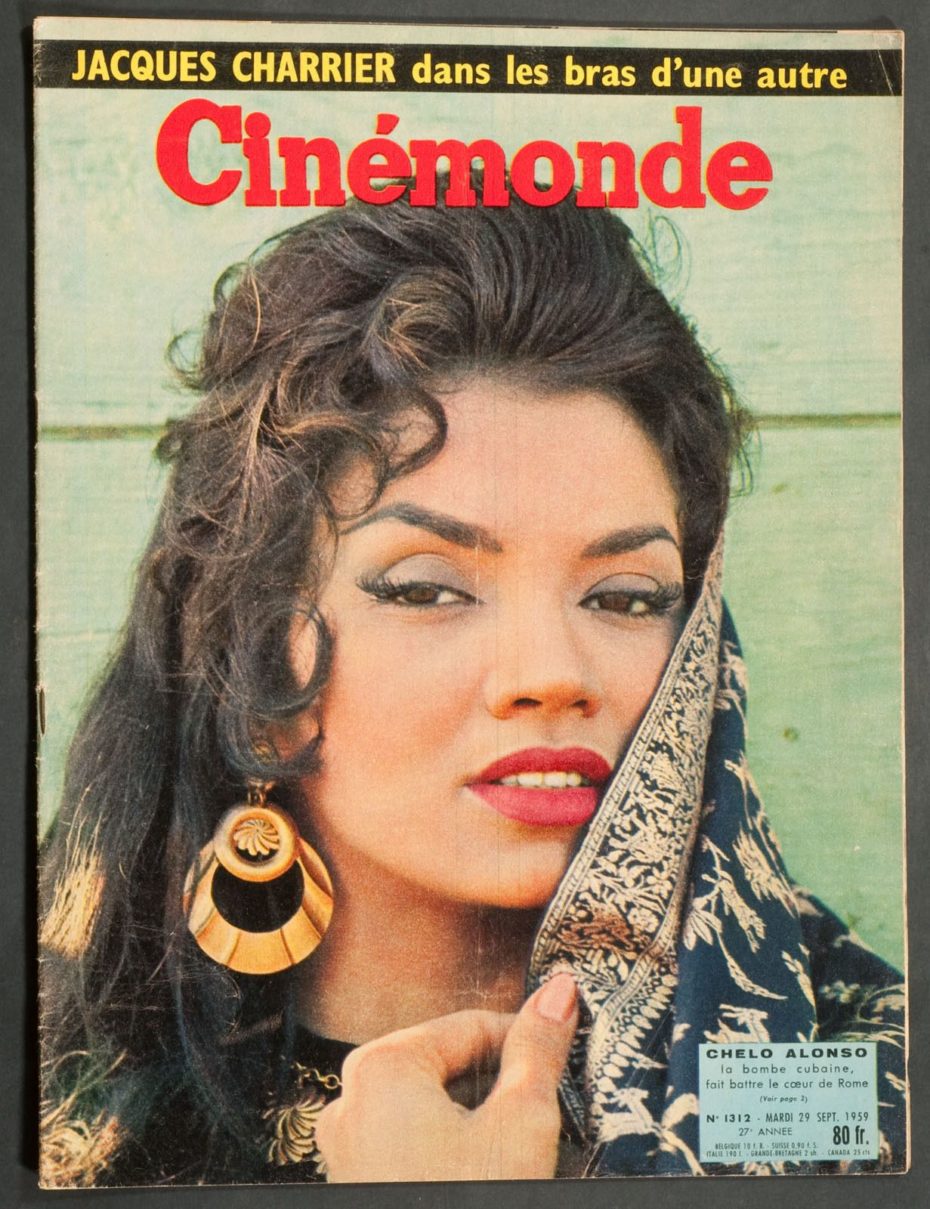 Her big movie break came in 1959 with the Italian film, Nel segno di Roma (Sign of the Gladiator), starring Anita Ekberg and Georges Marchal. She had one small dancing role, but her performance stole the show so much that, for a while, she was featured more prominently on the poster than Ekberg. Check her and see what we're dealing with here:
The rest of her film career saw her hopscotching around from Italian to American films, dancing and acting in adventure films like 1968's Le fatiche di Ercole (Hercules) with Steve Reeves, movies about pirates, barbarians and the like. Now, mid-century Hollywood is a goldmine for elaborate, cheesy 7-minute dance number scenes; think Rita Hayworth as the biblical Salomé, or every single woman in the dance number of 1956's Fire Maidens from Outer Space (also a movie you need to be watching ASAP). But none of them looked like Chelo, and that helped set a new precedence for women in entertainment…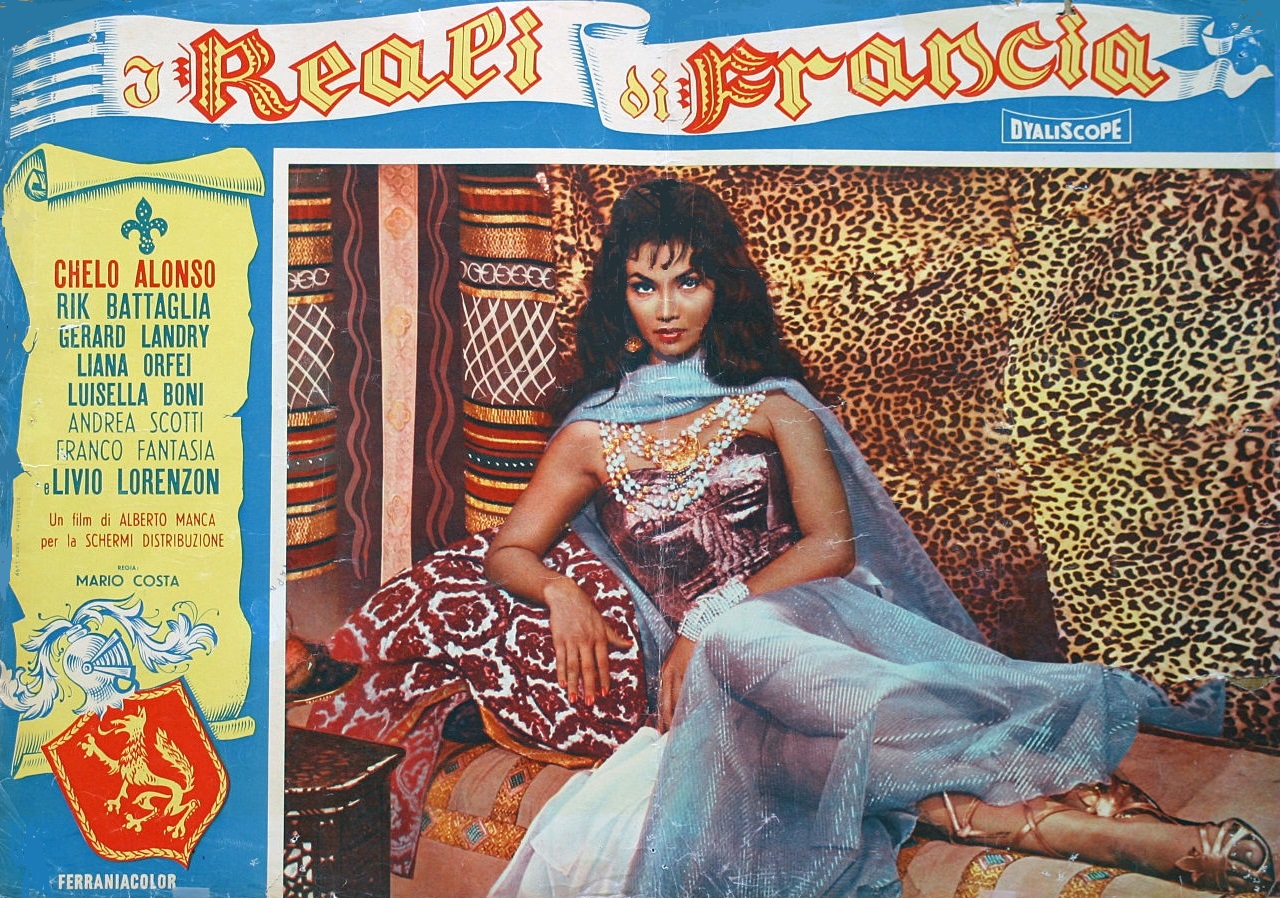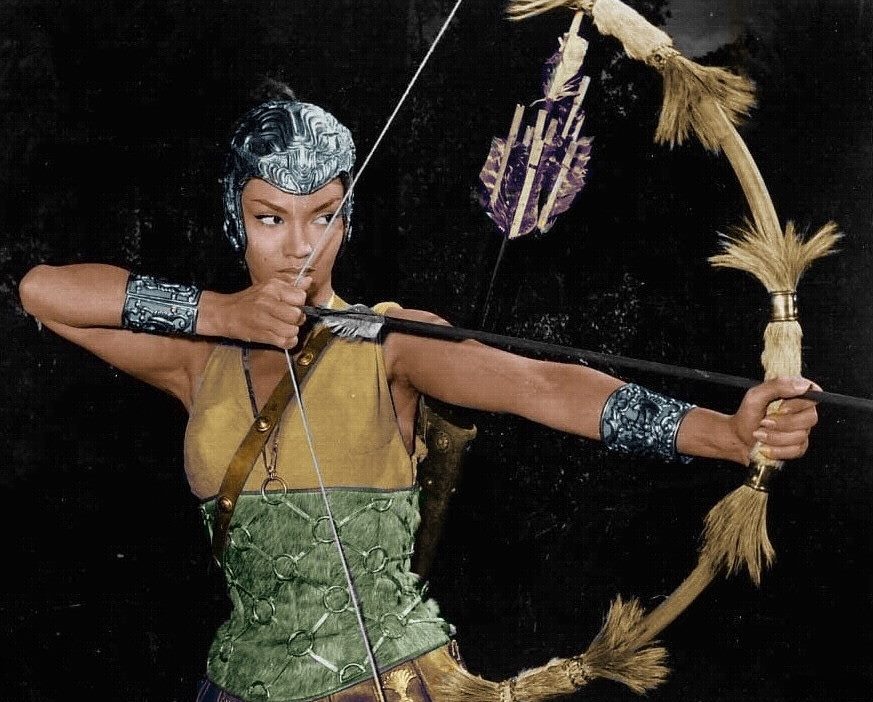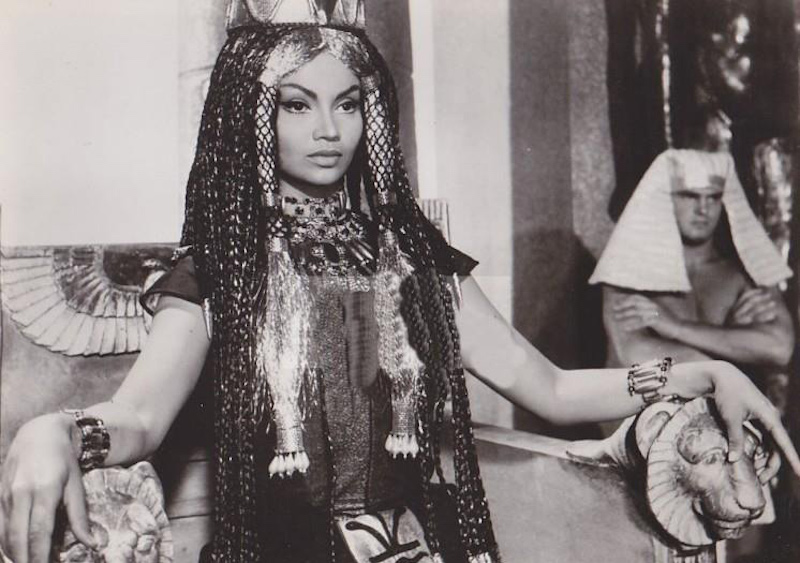 Not to mention, she had some seriously fierce fashion and beauty moments…
One of Chelo's big turning points came when Che Guevara personally "begged her to return to Cuba" once the Revolution had simmered.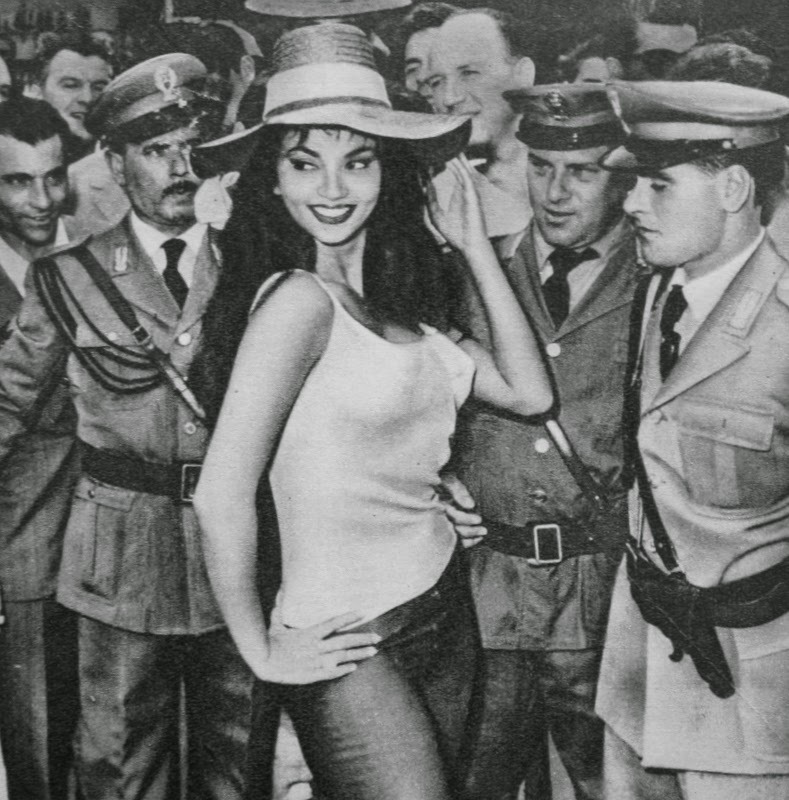 She declined, preferring to continue living in Rome, working in cinema, and adding to her growing repertoire of fiery roles like Queen Smedes in 1960's Maciste nella Valle dei Re (Son of Samson), or the Queen of the Huns in La regina dei tartari (1960), and even a cameo (uncredited, what's the deal?!) in The Good, the Bad, and the Ugly (1966).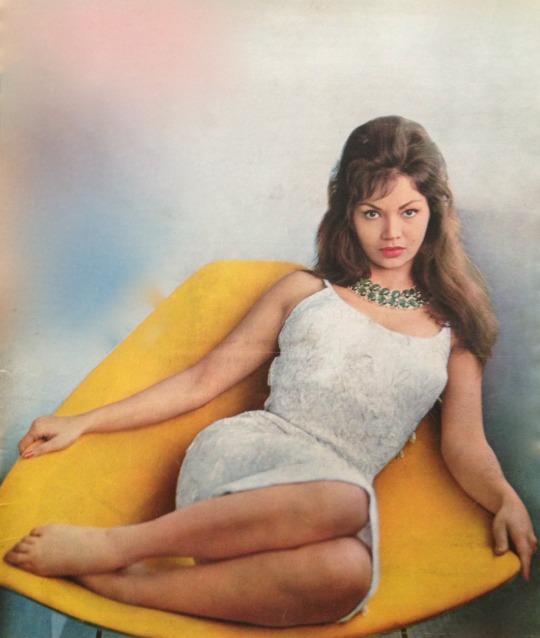 Once the 1960s were over, she decided to take it easy in Italy with her husband, Aldo Pomilia, a production manager and producer she met making an intense film called Desert War in 1962. She focused on TV work, a newfound cat-breeding business (be still our heart), and is currently living the good life in Tuscany where she apparently operates a four-star hotel in Senese– but for the life of us, we cannot track it down. Any ideas where Chelo's luxurious Italian farm might be?
In the meantime, we'll leave you with one of her excellent Spaghetti Westerns, one of her last movies from her 10 year career. True to her "Cuban H-Bomb" moniker, Chelo went out with a bang…