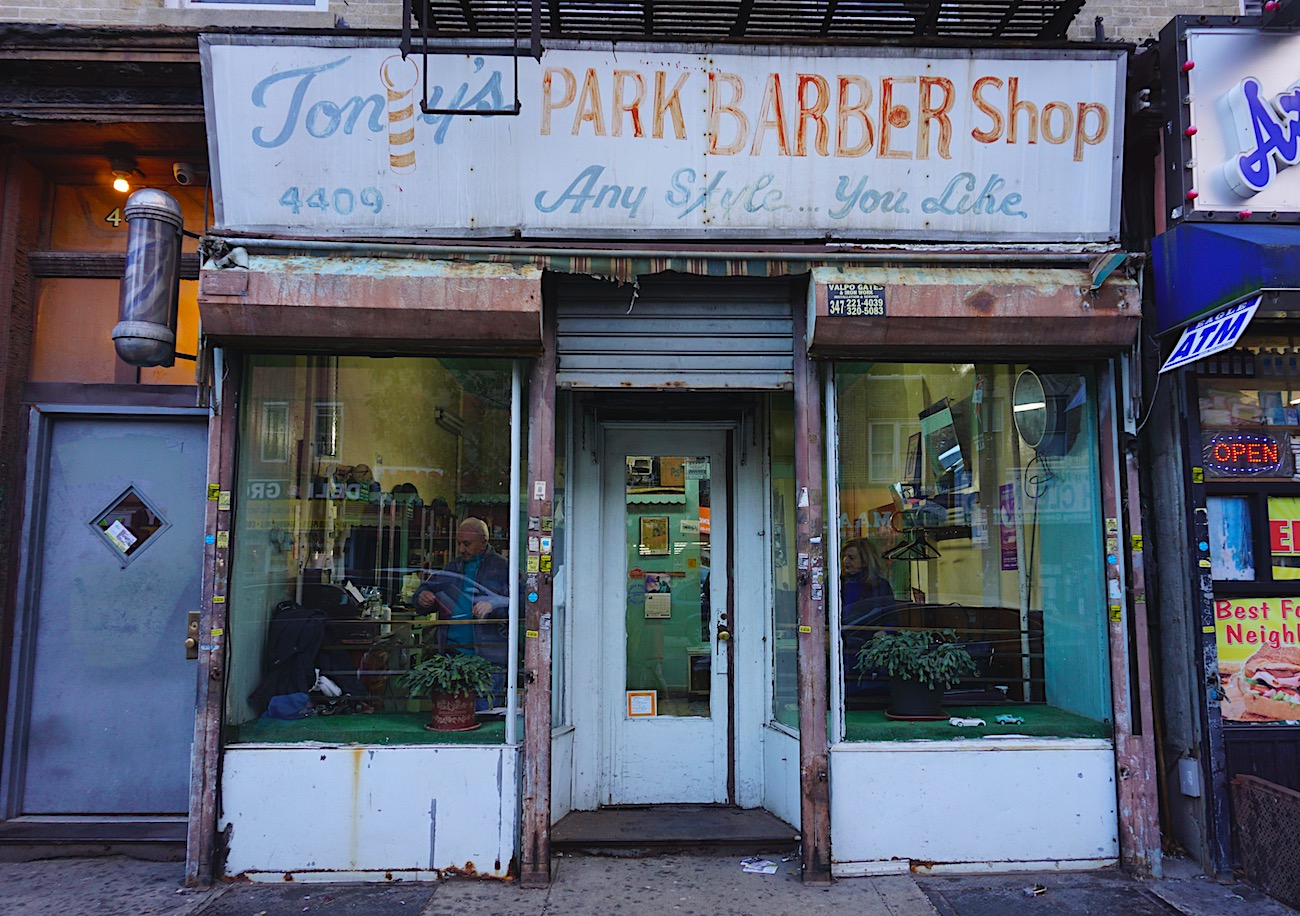 The one charm about the past, said Oscar Wilde, is just that: it's the past. But clearly, he never met Tony Garofalo. For over half a century, Tony has been behind the wheel, or swivel chair, rather, of the little Brooklyn Barber Shop that could…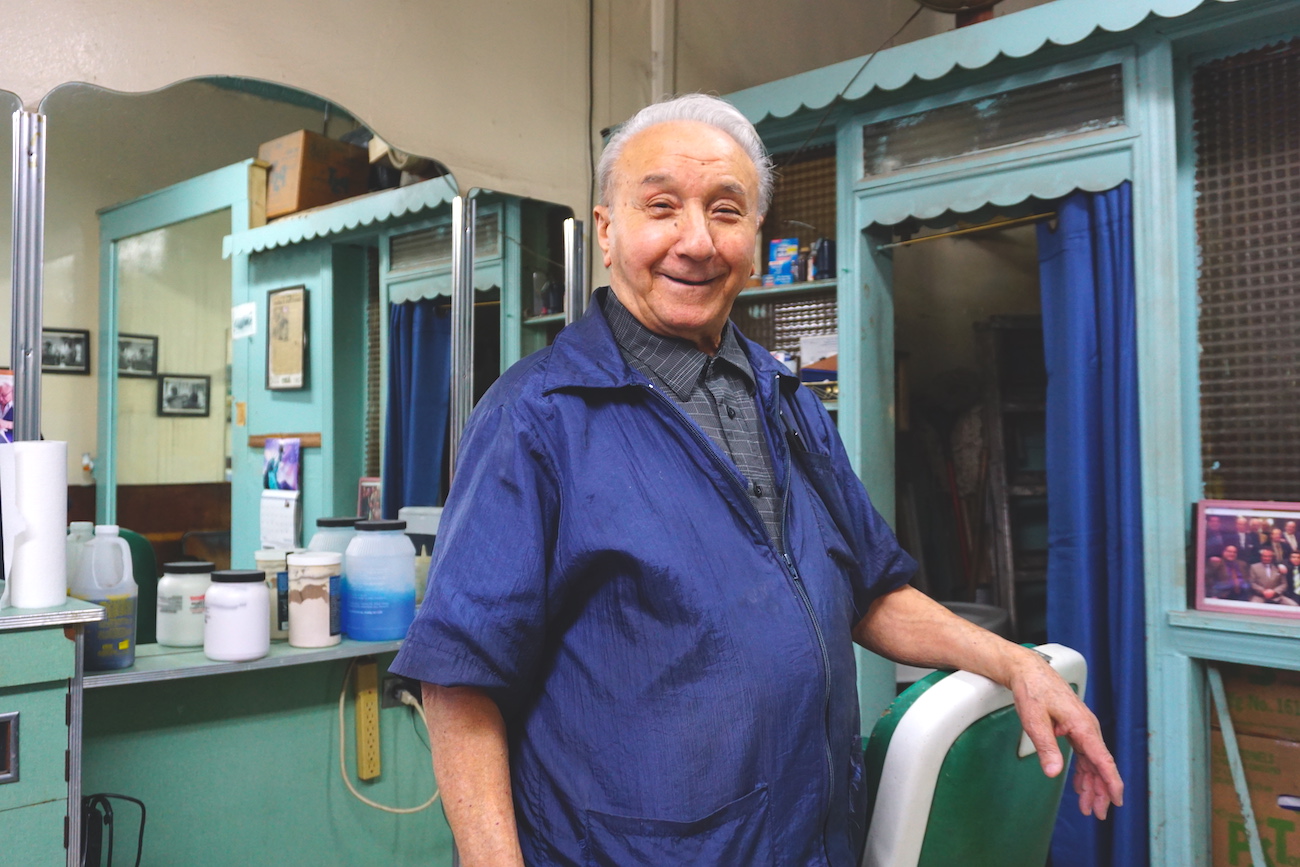 Quietly sandwiched between a deli and car service shop, you could miss Tony's spot in the blink of an eye. Time has softened its paint into shades of pastel blue. The lettering above the door, a cursive mantra reading,"Any Style…You Like," is fading. Yet, when we step inside, the warmth and life of the space is almost tangible.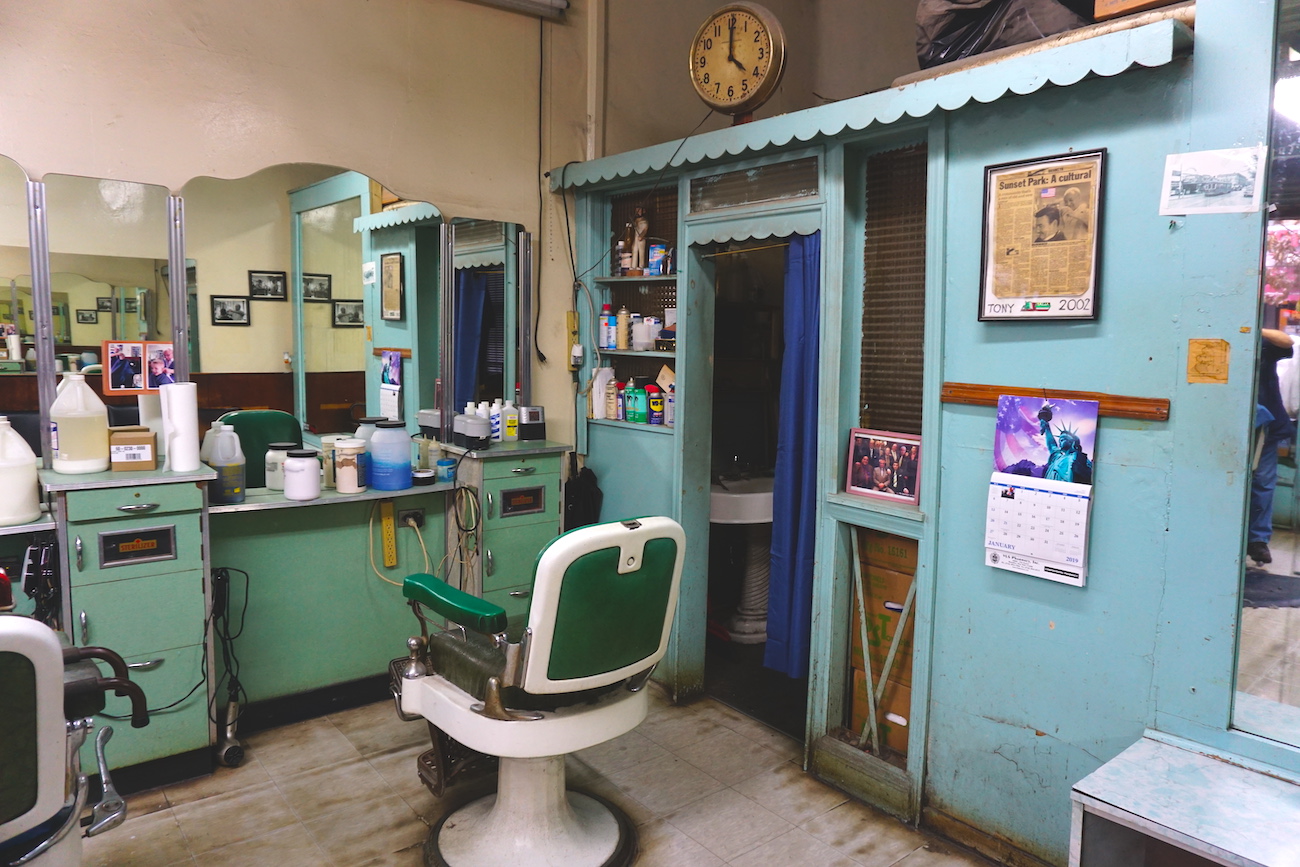 We'd heard legends of "Tony's Park Barber Shop," of the man with the smiling eyes who, as one customer wrote on Foursquare, "will help you 'disclose the ears'…for a mere $10" with an unmeasured dose of Italian-American gusto. It's the epitome of the New York you see in the movies, but better. It's real.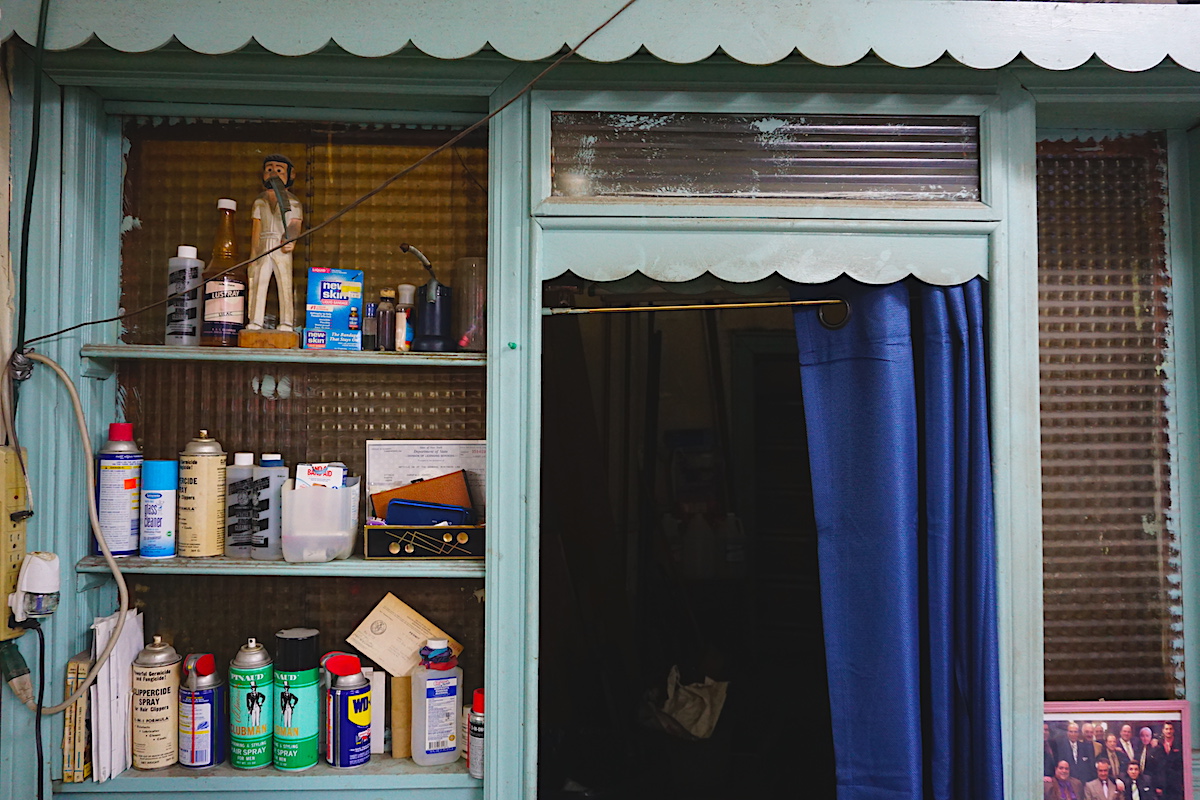 "Hello there," he says, practically without looking up from his customer's head, and in a good old Italian-tinged Brooklyn accent. Tony Garofalo emigrated to Brooklyn in 1964, got a job at this Park Slope barbershop and became the owner a year later when he bought the business for just under $2,000. Several years later, he bought the apartments above too.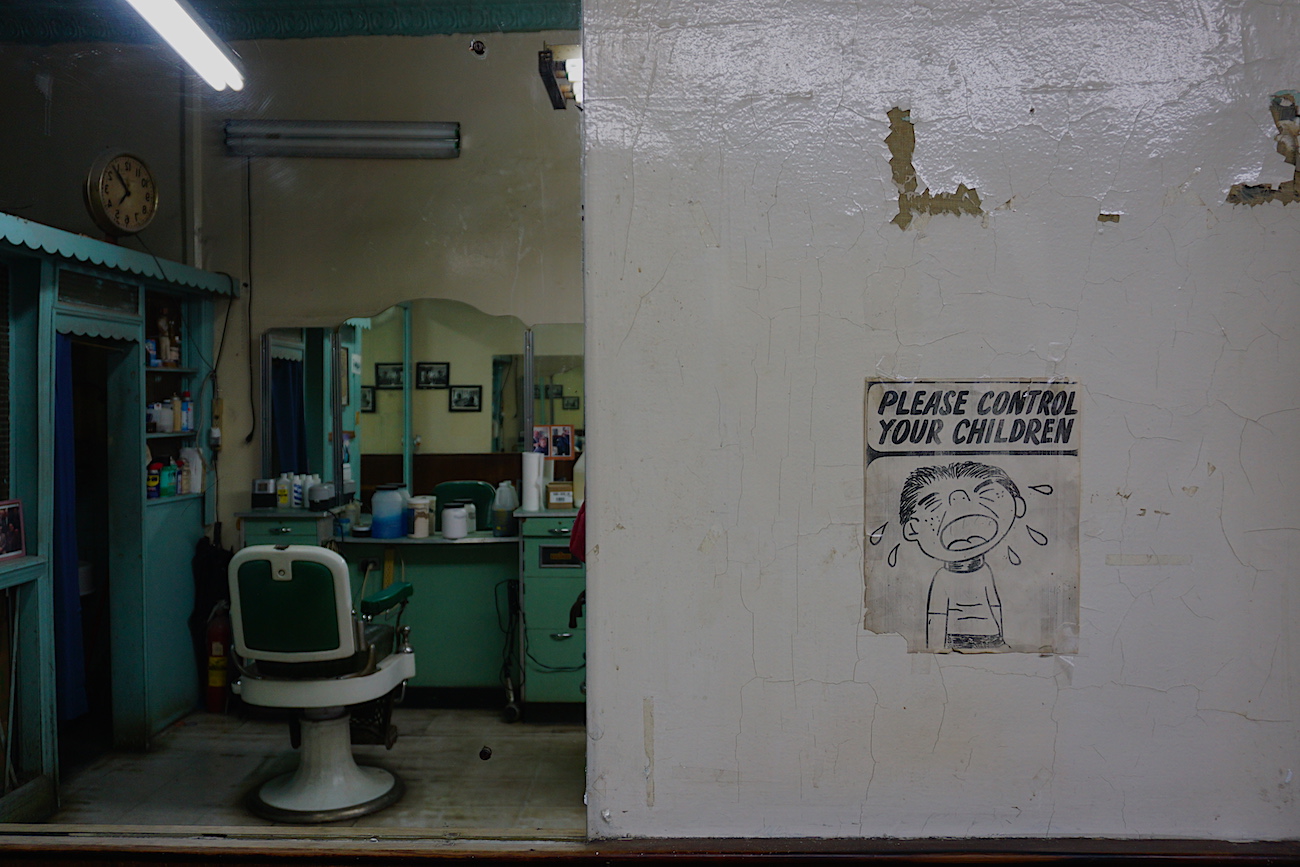 Mrs. Garofalo, who also emigrated here in the 1960s, pops in near closing time. "I 'spose you're right," she laughs when we tell her that theirs is kind of the quintessential New York tale, "We've seen it all." When asked about his fondest era in the city, Tony says the 1970s weren't half bad. When it comes to his favourite memory, he's a little more tongue-in-cheek, "Memory? Well, every time I got a pay-check, hows about' that?" he winks, and keeps snipping away at a client. It's a no-fuss spot, for sure– and if you should ever need a reminder, you'll find one hanging in every corner in perfectly retro fashion…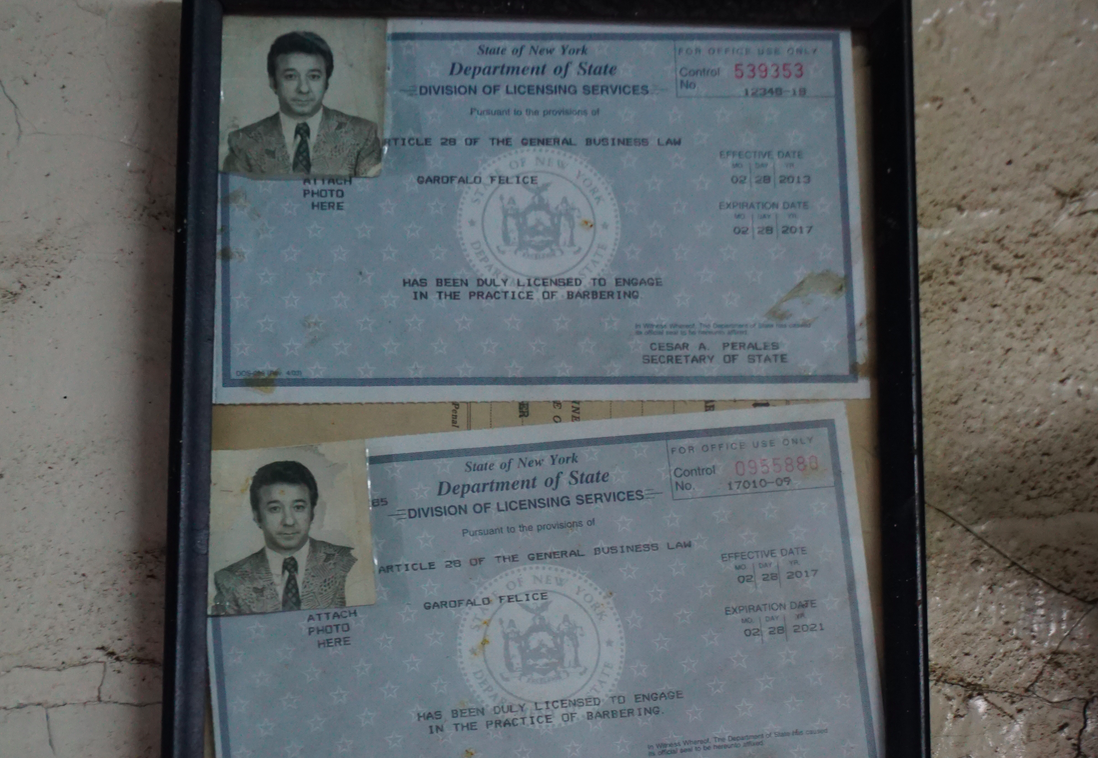 His framed barber's license hangs above a vintage cash register, which is so old it only rings up customers in $2 increments.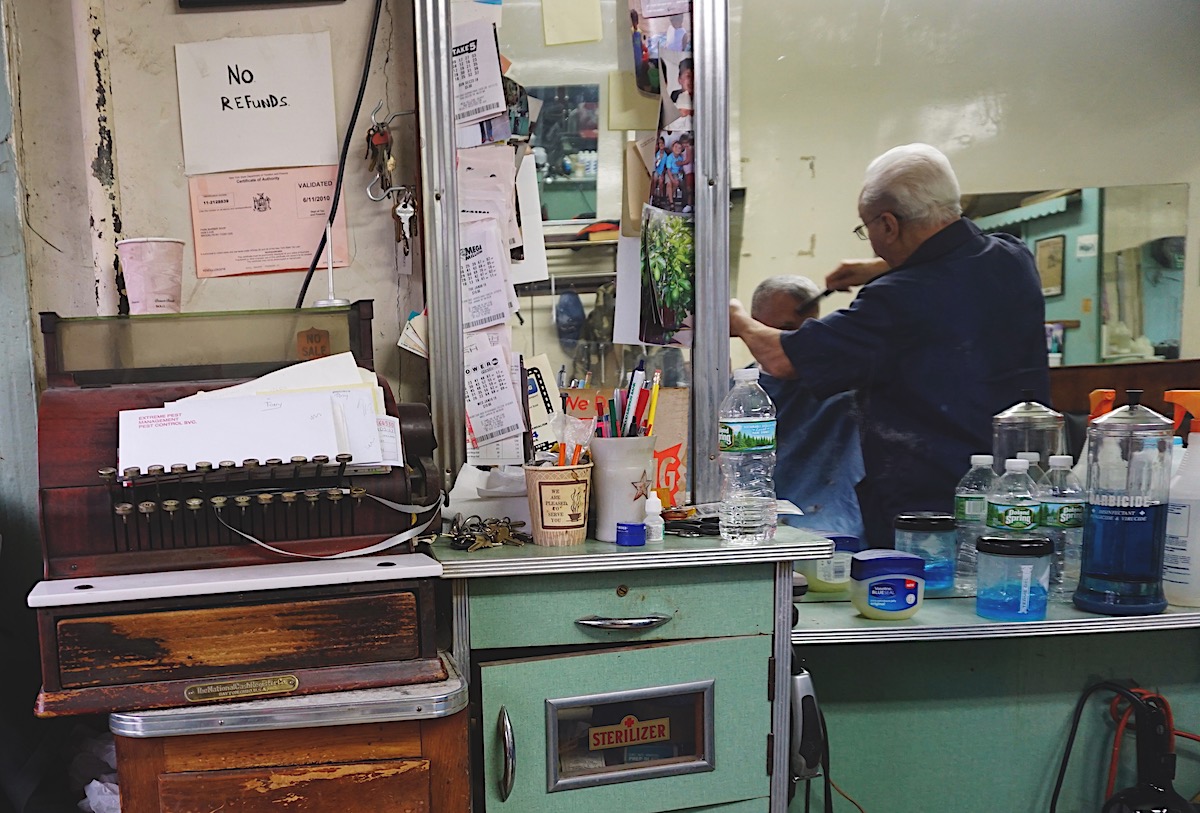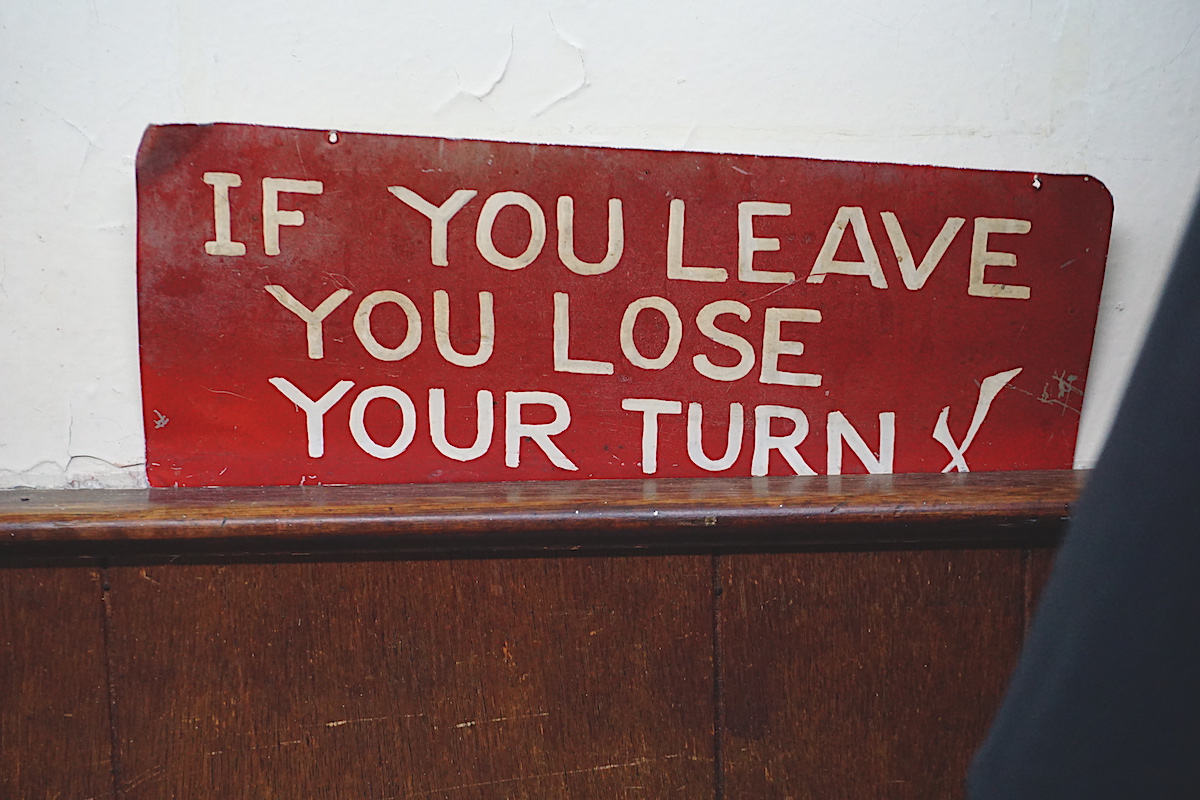 "Why would I leave?" he says when asked about what makes Brooklyn so special, "All five boroughs are changing. But I think if you go somewhere, you should really stay. You know, you have a family. Then they have their family." He points to some black-and-white photographs on the back wall, snapshots of Tony at work with his son Joseph, or "Jojo" as he calls him. "I got two kids, and four grandkids," he adds.
Then, there's the haircut itself. When we pop in, he's silently finishing up a client's 'do with an old-school razor, a veritable Michelangelo making sure his David doesn't have a curl out of place. Has he been coming there long? "Sure," says Tony, "But not as long as me."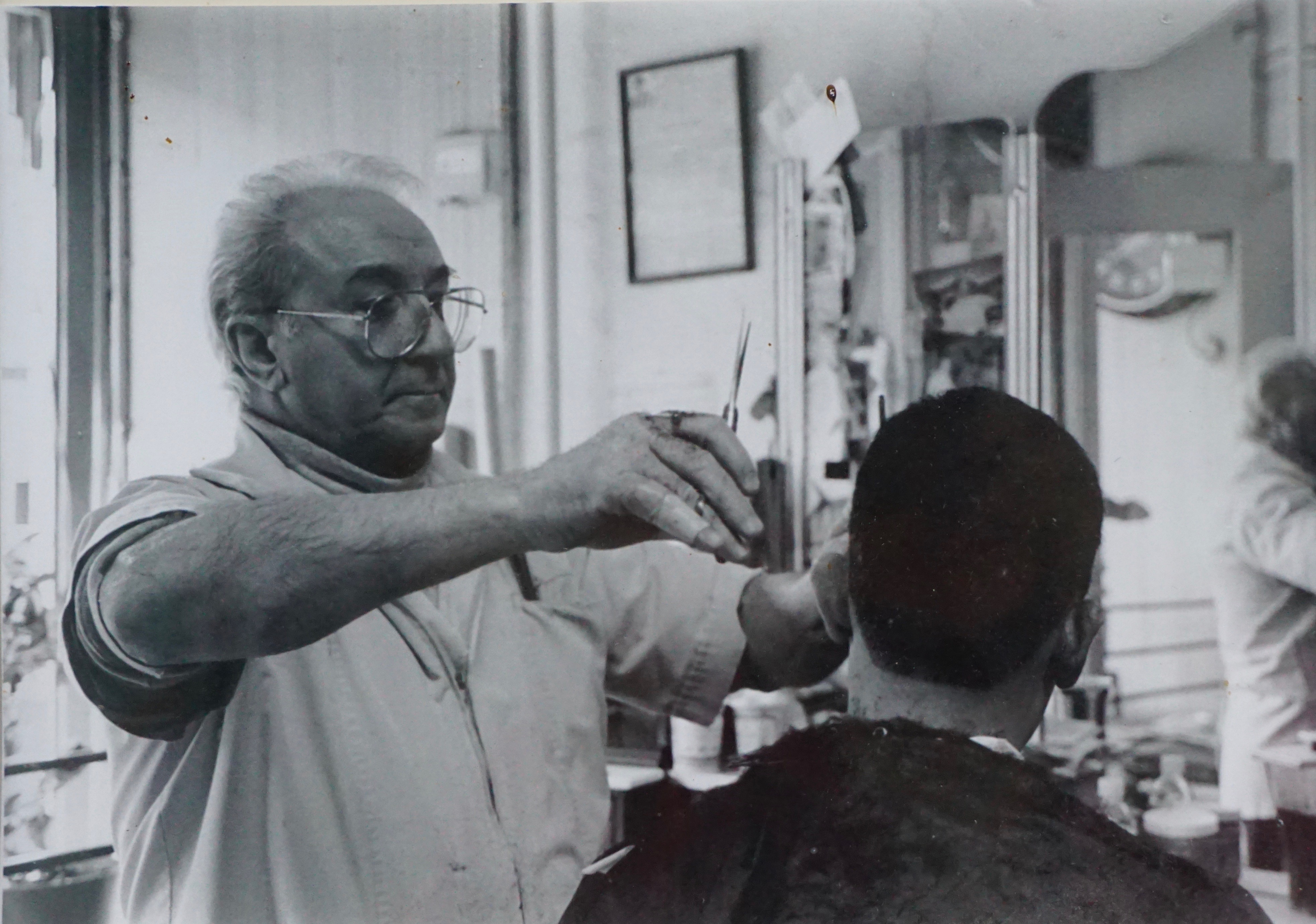 Tony was one of many Italians– and Irish, German, and Nordic folk– to emigrate to the Sunset Park area of Brooklyn. As time wore on, the neighbourhood changed, and since the 1970s it's been prominently Hispanic. "In a two-hour span on a Friday," reported Brooklyn Paper's Simon Doolittle in 2008, "[Tony's] customers included two Puerto Ricans, one Mexican, and one non-Latino," Tony doesn't speak Spanish, but 'when a customer says, Gracias, Papi'… there was no need to translate."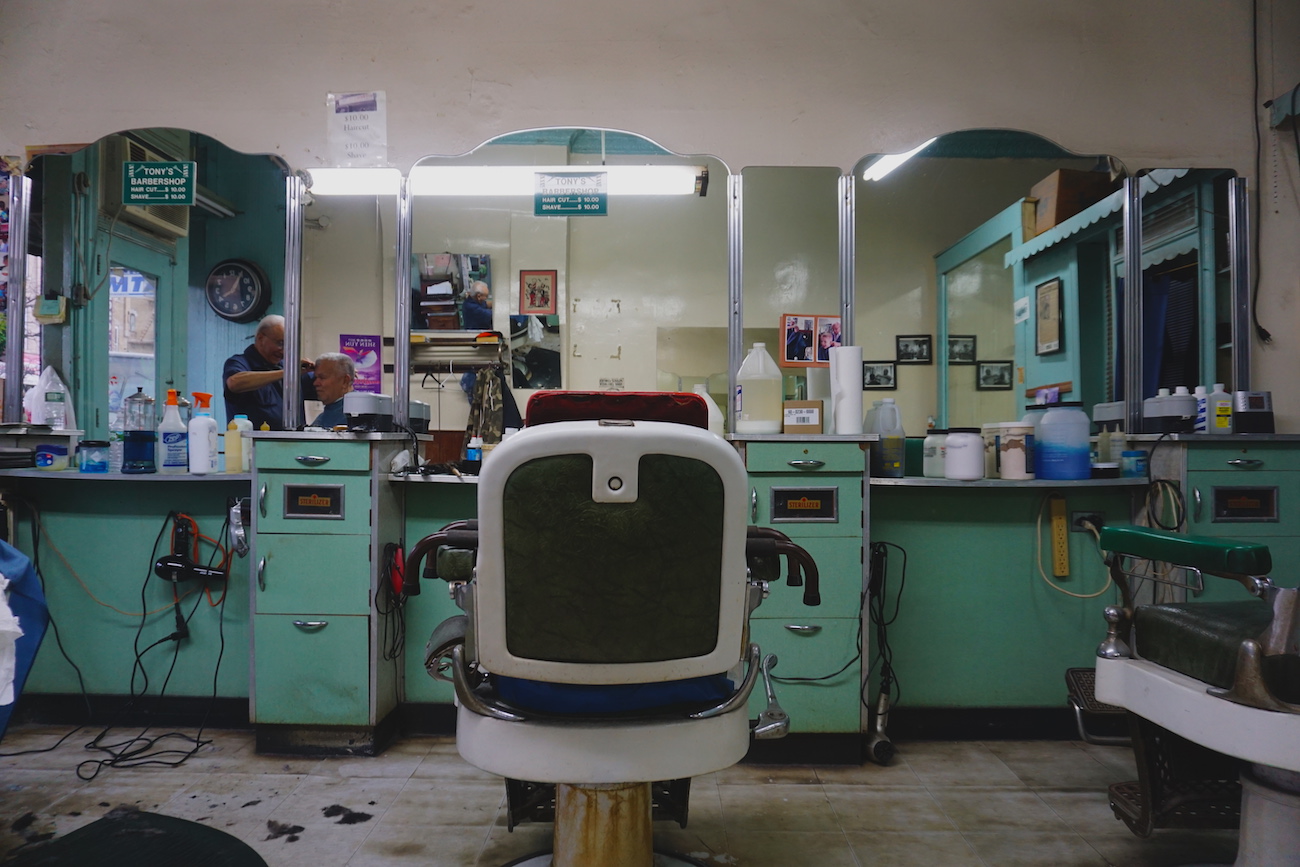 As he closes up the shop for probably the ten thousandth time, the air is a little bittersweet. Perhaps it's because we'd be perfectly happy hibernating by the register for the rest of the winter, eavesdropping on old-time Brooklynites' best kept stories. Ever the mind reader, Tony tells us to "come back any time". Preferably, he adds with a laugh, when we actually need a haircut.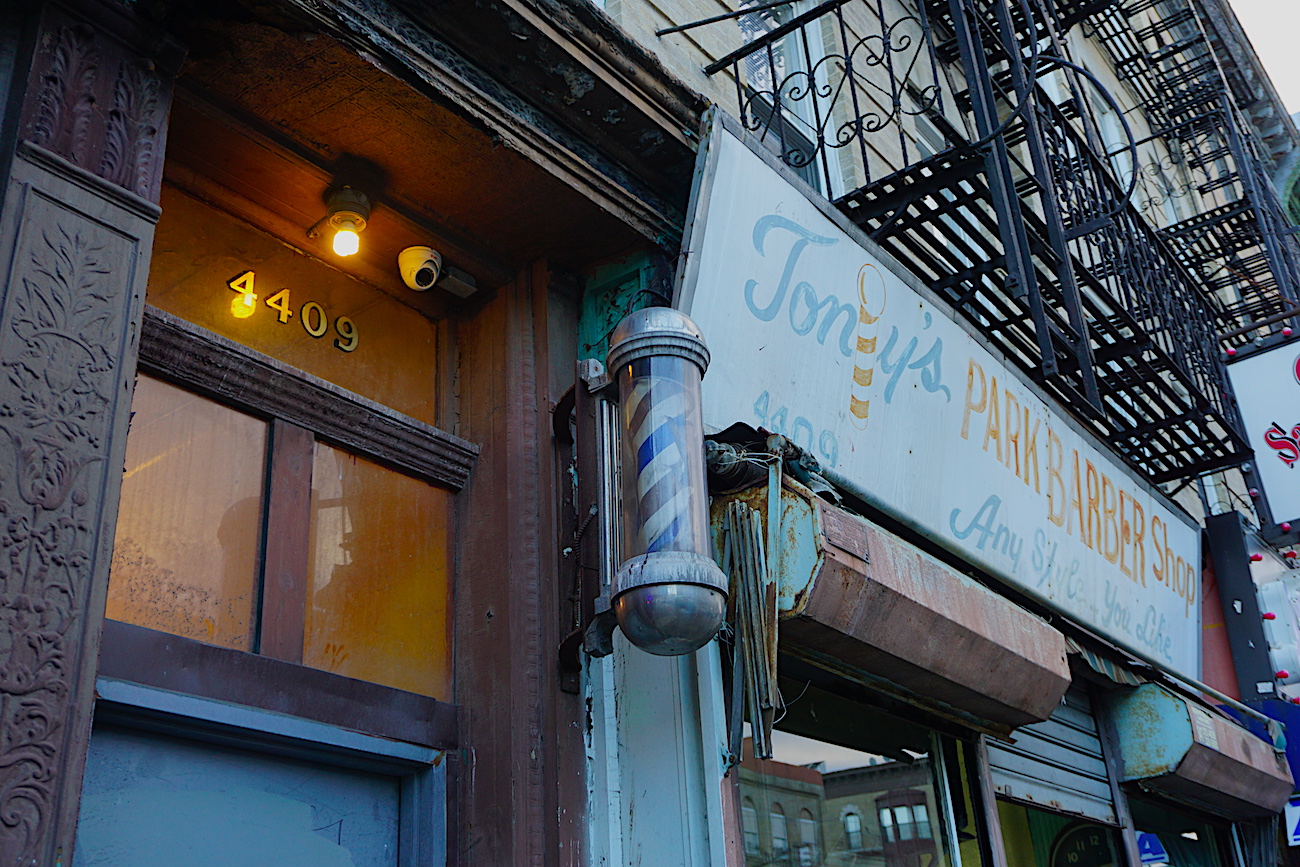 Visit Tony's barbershop at 4409 5th Ave, Brooklyn, NY 11220, Open Mon-Sat from 8am-4pm.