1. The ridiculously dangerous sport of "Auto Polo"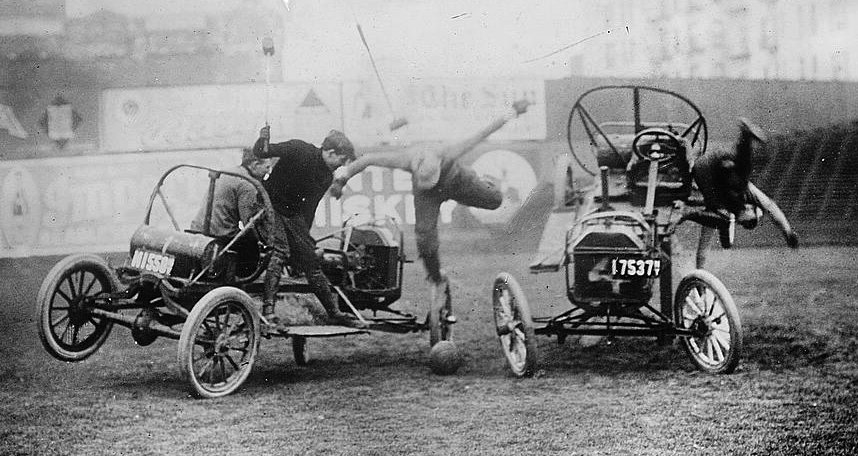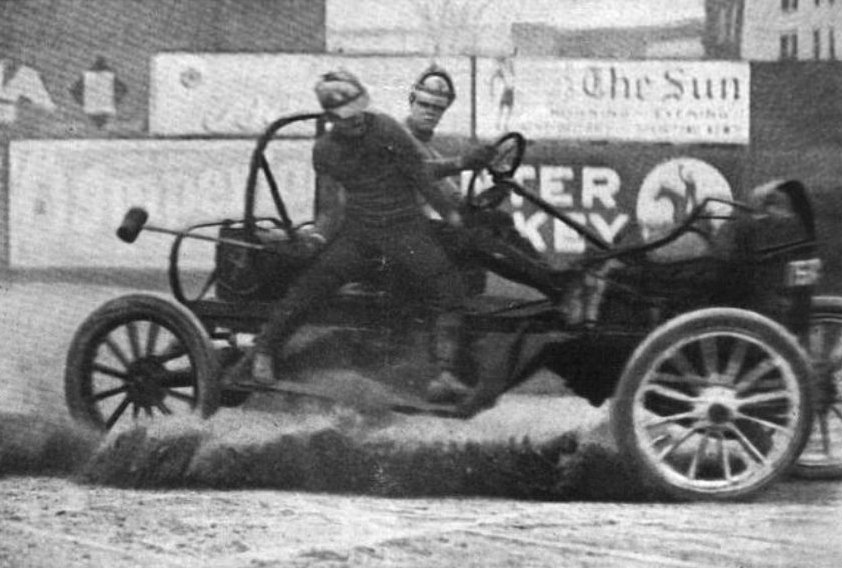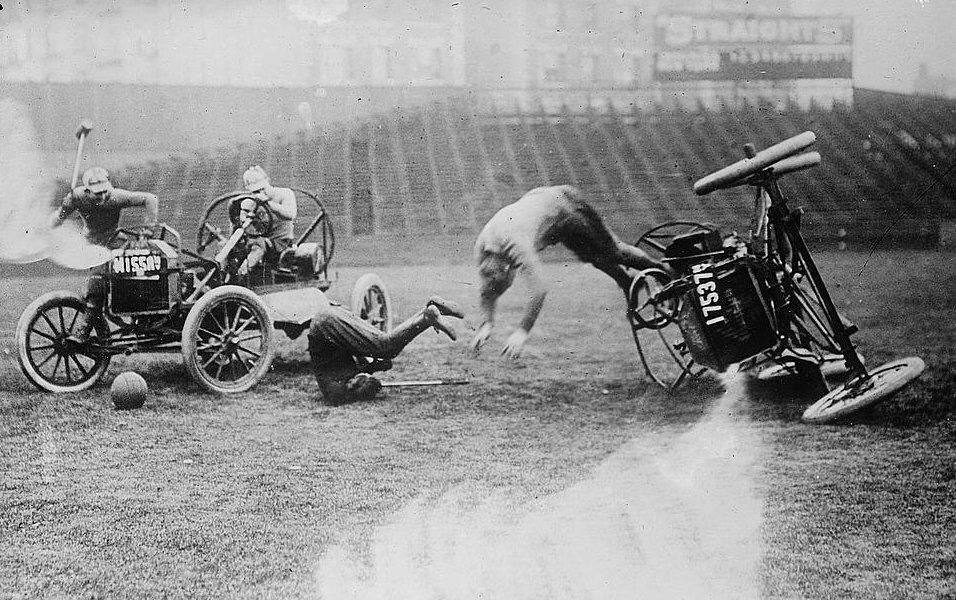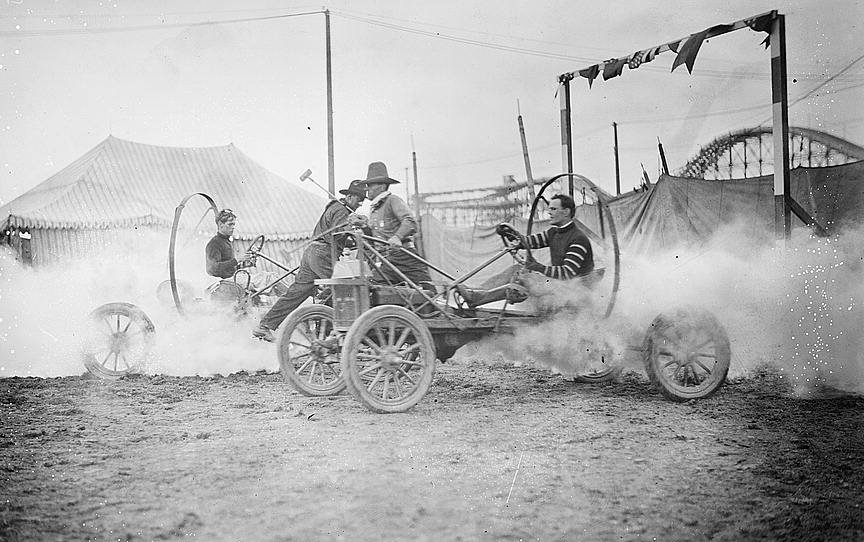 Automobile polo or Auto polo was a motorsport invented in the United States with rules and equipment similar to equestrian polo but using automobiles instead of horses. The "sport" which was popularised by an automobile dealer as a publicity stunt for Ford cars.
…A tally of the damages encountered by Hankinson's British and American auto polo teams in 1924 revealed 1564 broken wheels, 538 burst tires, 66 broken axles, 10 cracked engines and six cars completely destroyed during the course of the year. The sport waned in popularity during the late 1920s, mostly due to the high cost of replacing vehicles, but did have a brief resurgence in the Midwestern United States after World War II.
Found on Wikipedia.
2. O

ne of the first female singer/ songwriters

 who performed in the 50s, quit in the 60s, vanished in the 70s, and became known in the 00s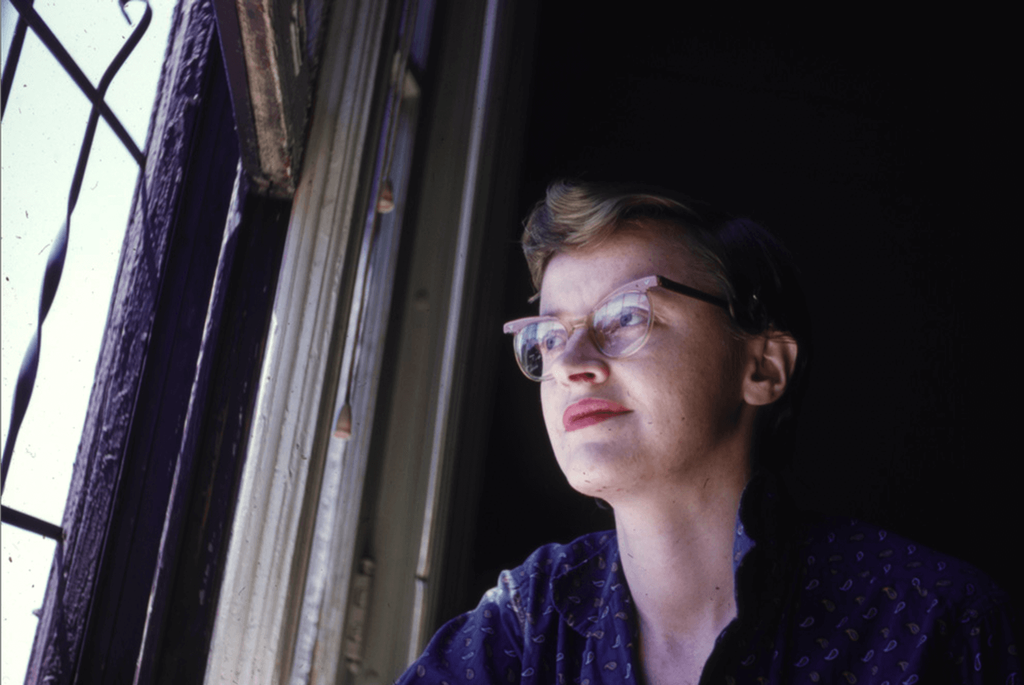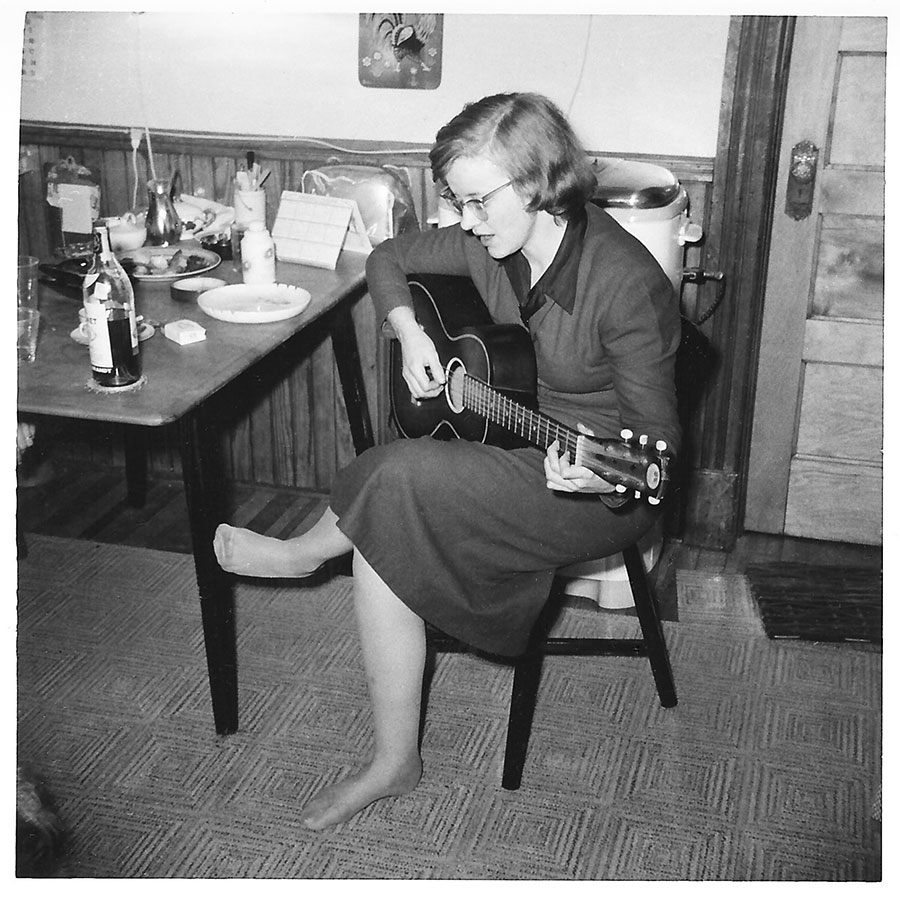 Back in the 40's, there [weren't] that many female folk singers. Connie Converse was one of the great musicians that preceded Joan Baez and Joni Mitchell. And when we listen to her music 70 years after it was recorded, it is surprising how actual it sounds.
Found on Rreverb and Consequence of Sound. You can also watch the documentary We Lived Alone: the Connie Converse Documentary (2014).
3. Unreleased Queen & David Bowie Music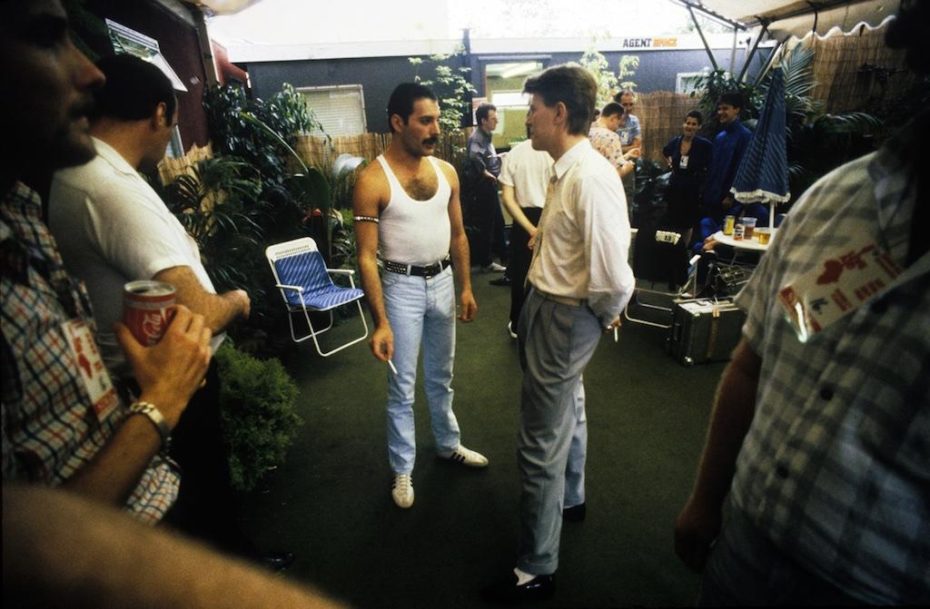 Peter Hince, who was the head of Queen's road crew during the early 80s claims to have been in the studio when the band and Bowie collaborated on their hit song "Under Pressure" in 1981. "They just started knocking things around. They did cover versions [and] a few of their own things … They came back the next day and then recorded what eventually became Under Pressure. But there were other things recorded during that period, which were never finished or mixed. I was in the studio with them. It was all quite spontaneous. It was one of those rock'n'roll moments. They were just fooling around and played each other songs. Certainly, there were other tracks recorded with Queen and Bowie, and Freddie singing, which were never released. Pretty raw, but original material definitely. They were just incredibly spontaneous, good musicians. I can categorically say I know that there were complete tracks, not mixed tracks, but fully formed songs that were done. Does it belong to the David Bowie estate or to Queen? That's probably part of the reason these things have never come to light."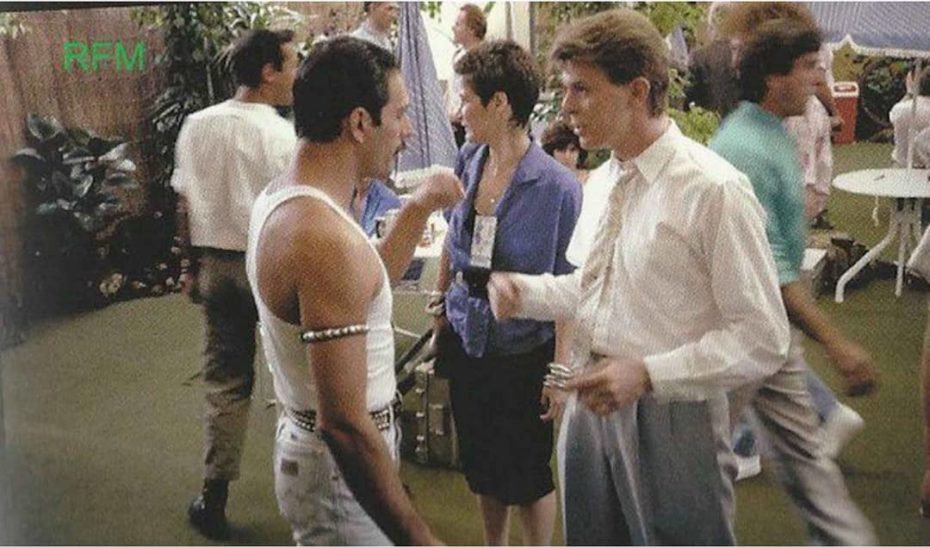 Freddie Mercury and David Bowie talking backstage at the Live Aid concert, Wembley Stadium, London, 1985, found on History Cool Kids.
4. From 1844, these glasses belonging to the Mormon preacher Hyrum Smith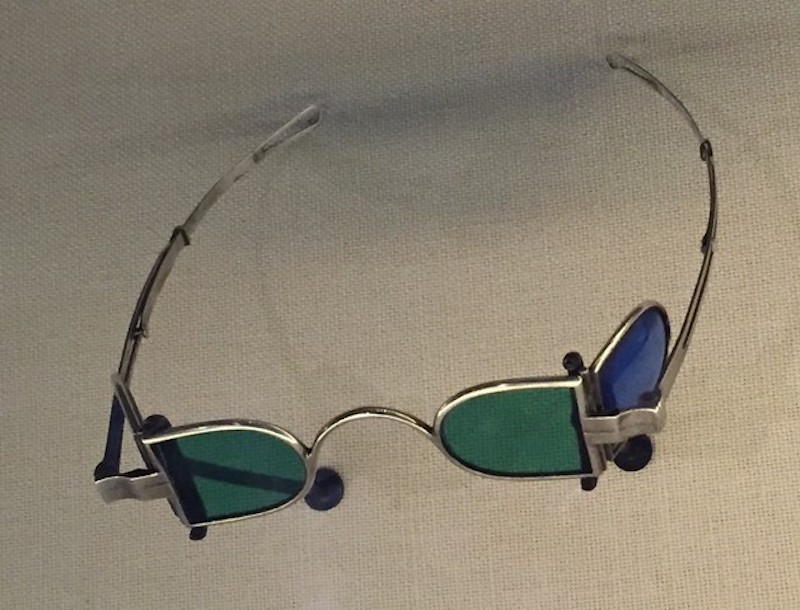 Found on Tumblr.
5. Window-Shopping Through the Iron Curtain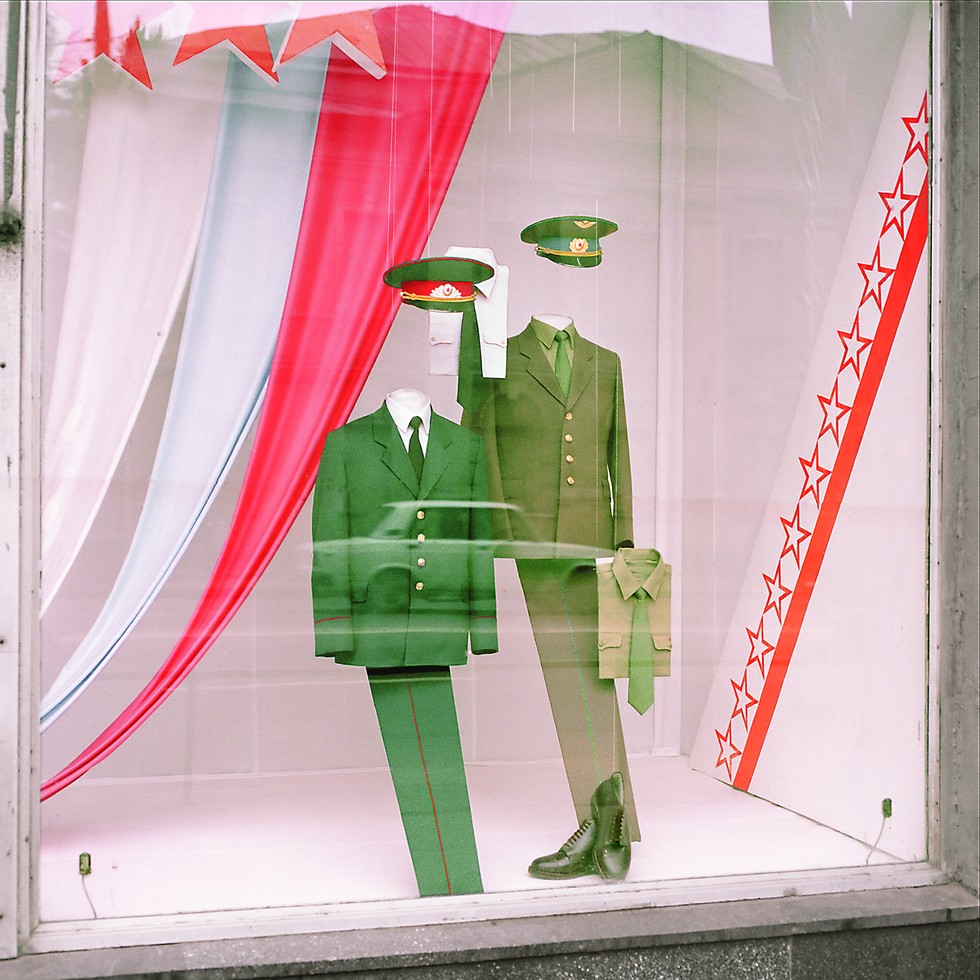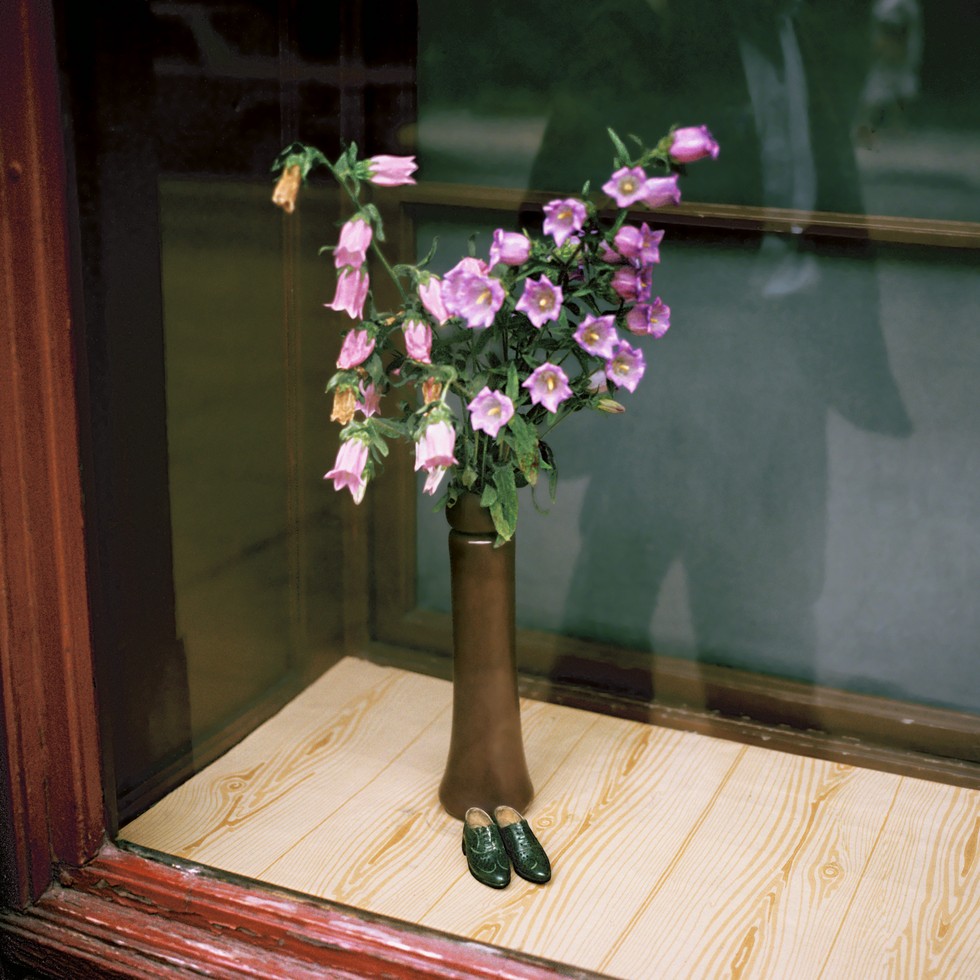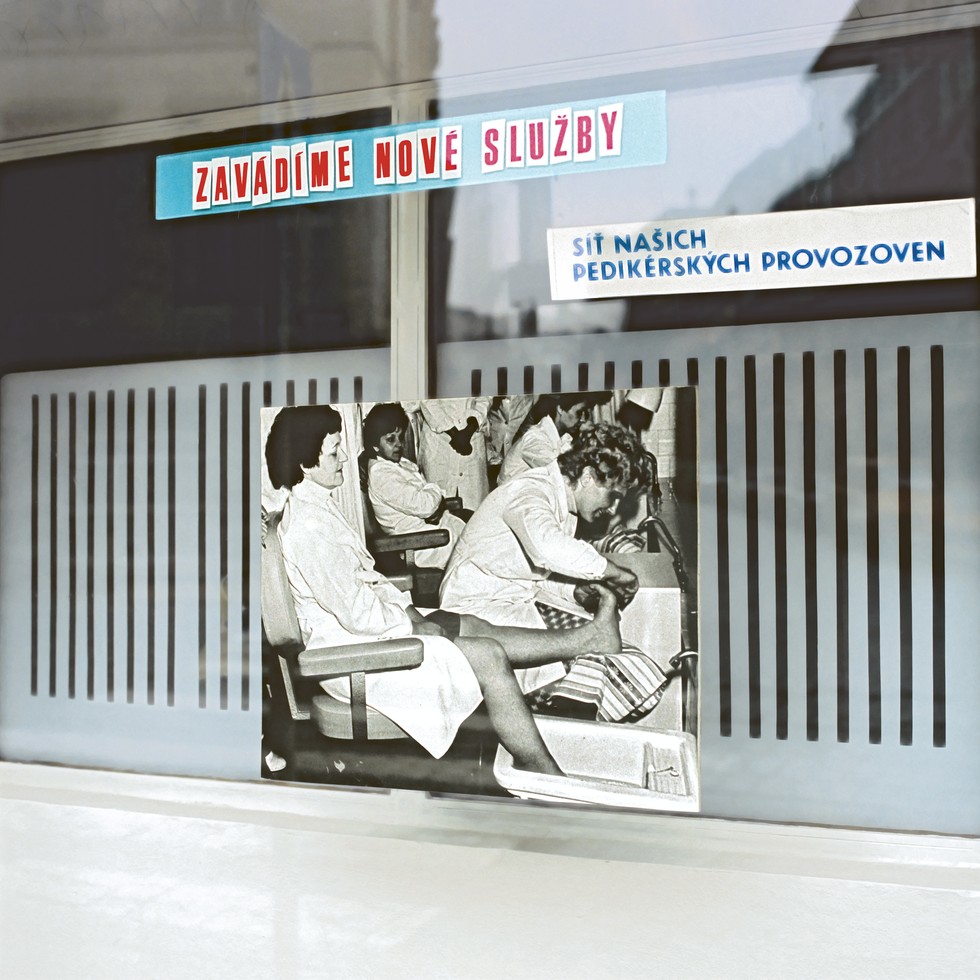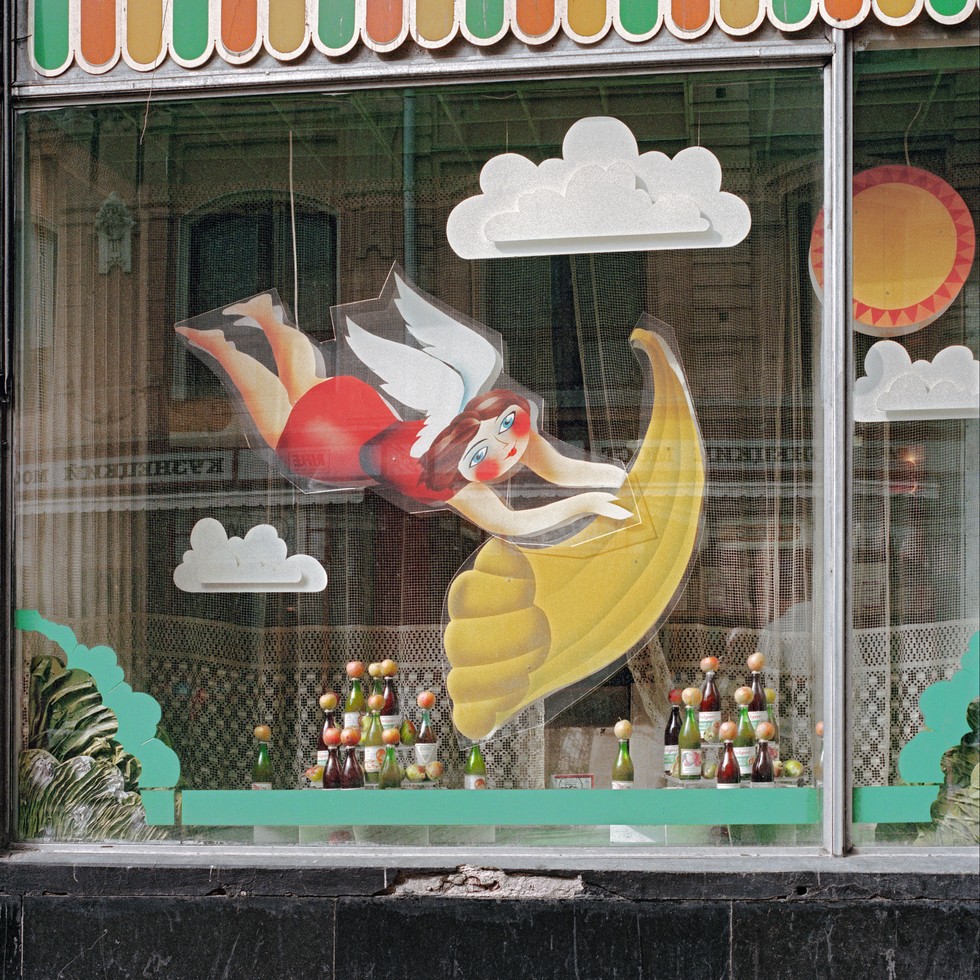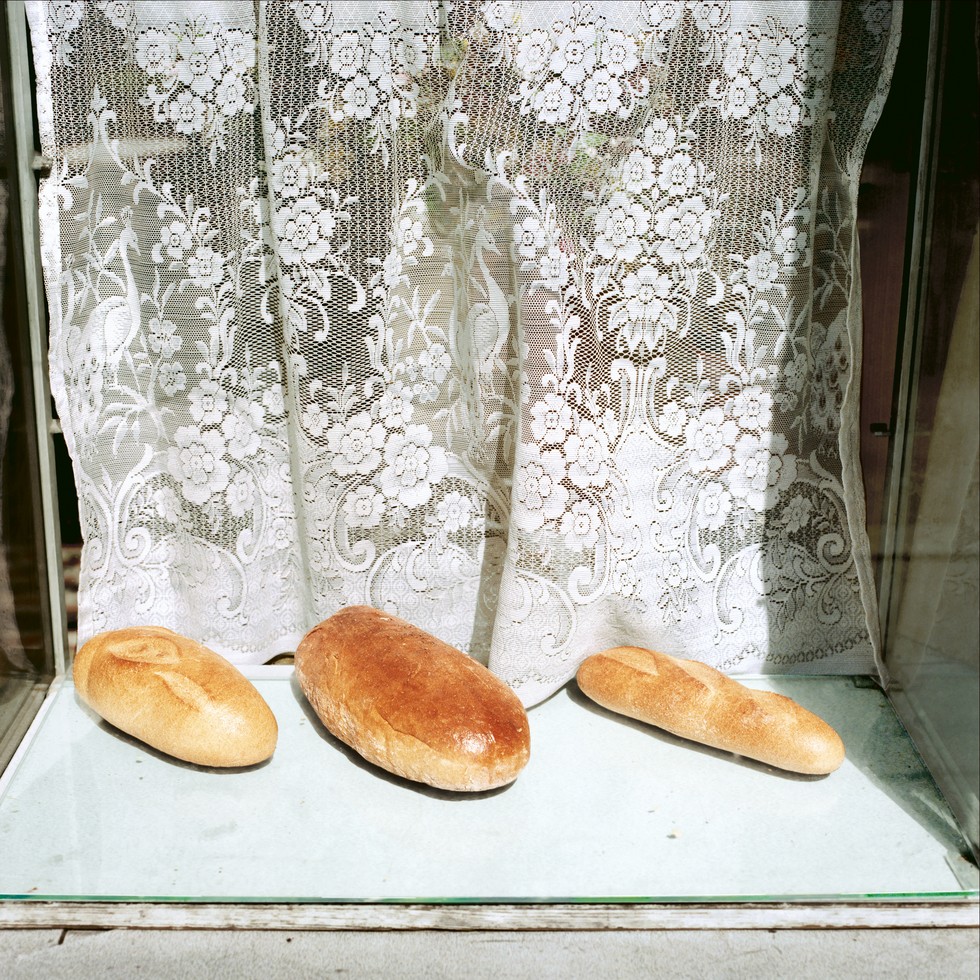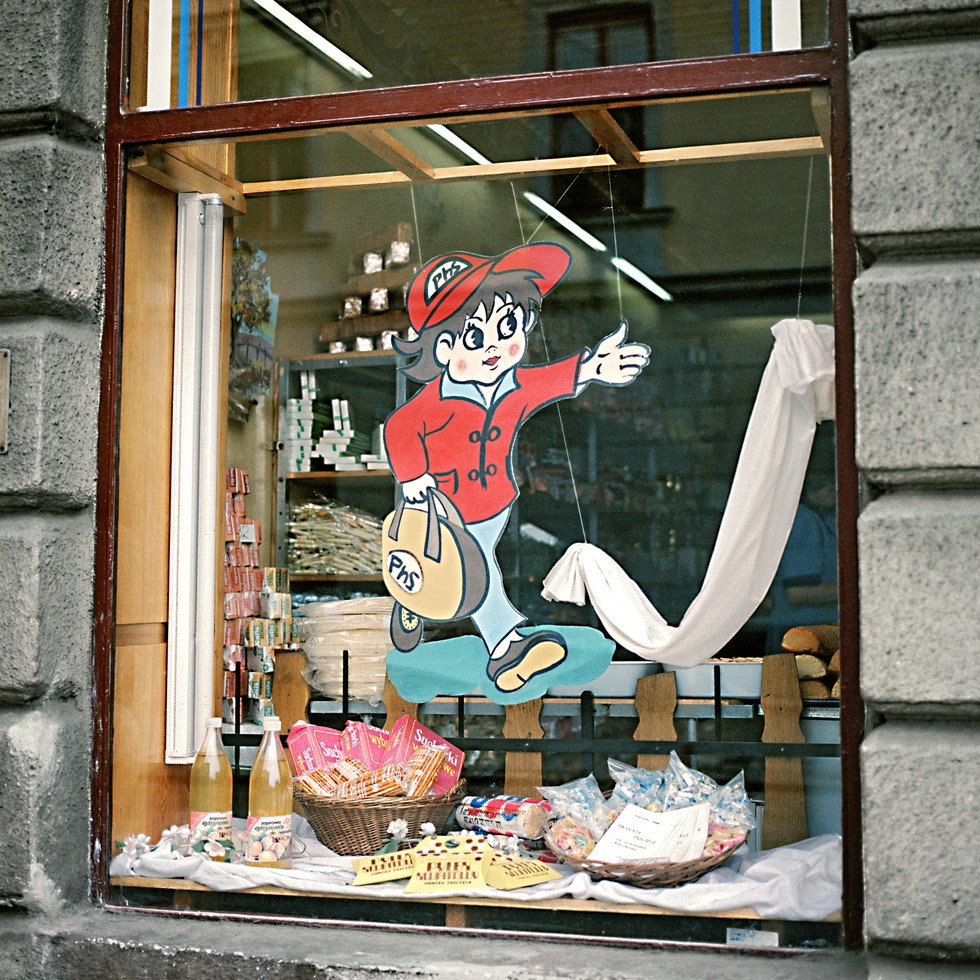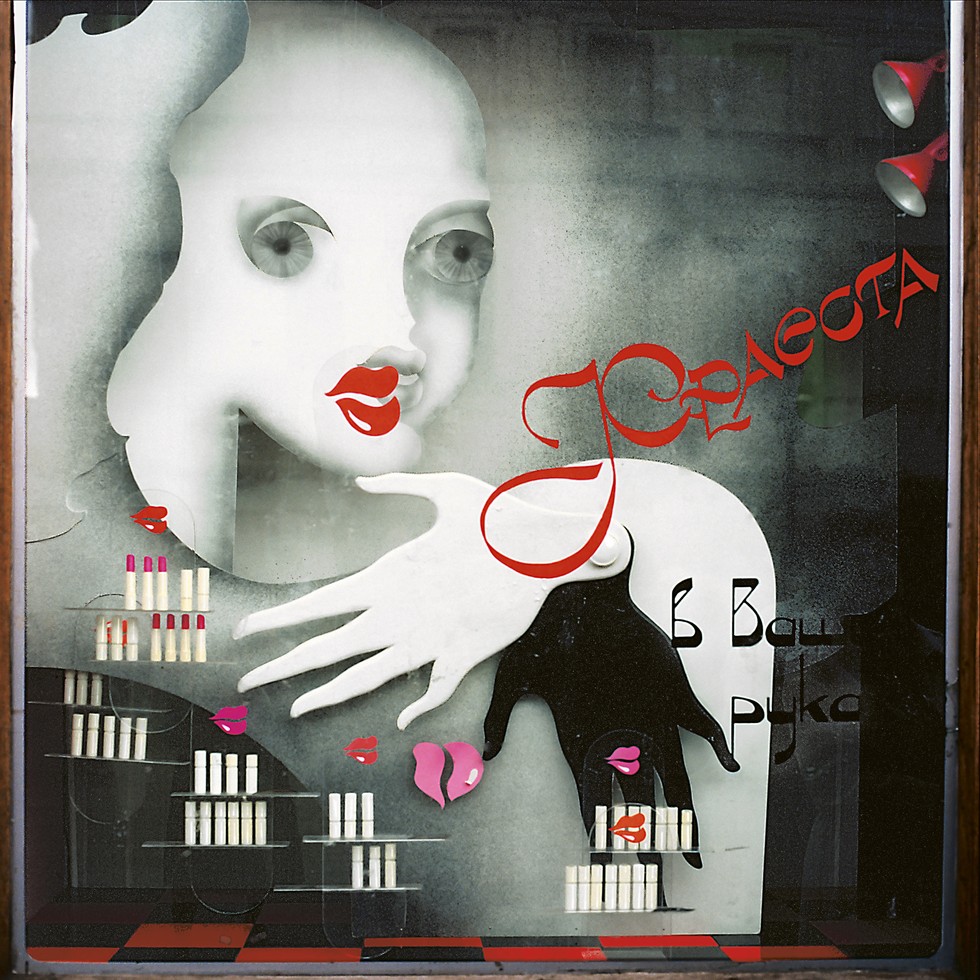 In Window-Shopping Through the Iron Curtain (Thames & Hudson), Toronto-based photographer David Hlynsky captures the sparse shop fronts whose decorations are as plain as the objects sold inside. His images show displays featuring homey touches like lace curtains and a flower vase alongside bread and shoes, an obvious far cry from the flash and luxury found in cities like Moscow today and an interesting remnant of a failed political system.
Found on Paper Mag.
6. 

Hypothetical invasion of America, 1937.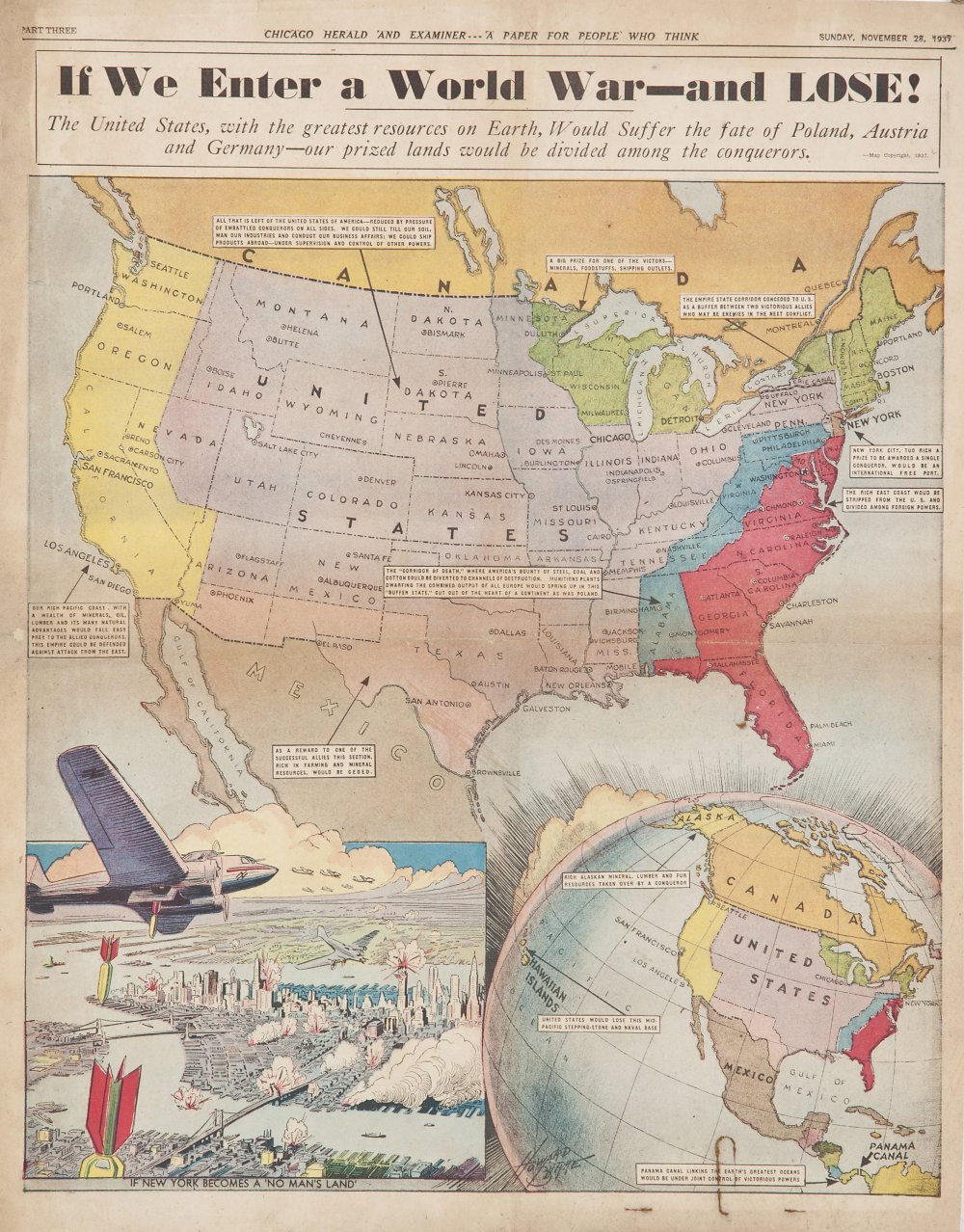 Found on Maps on the Web.
7. Strippers, Insane Asylums, Assassination, and Termites: Inside the Insane History of the World's Greatest White House Replica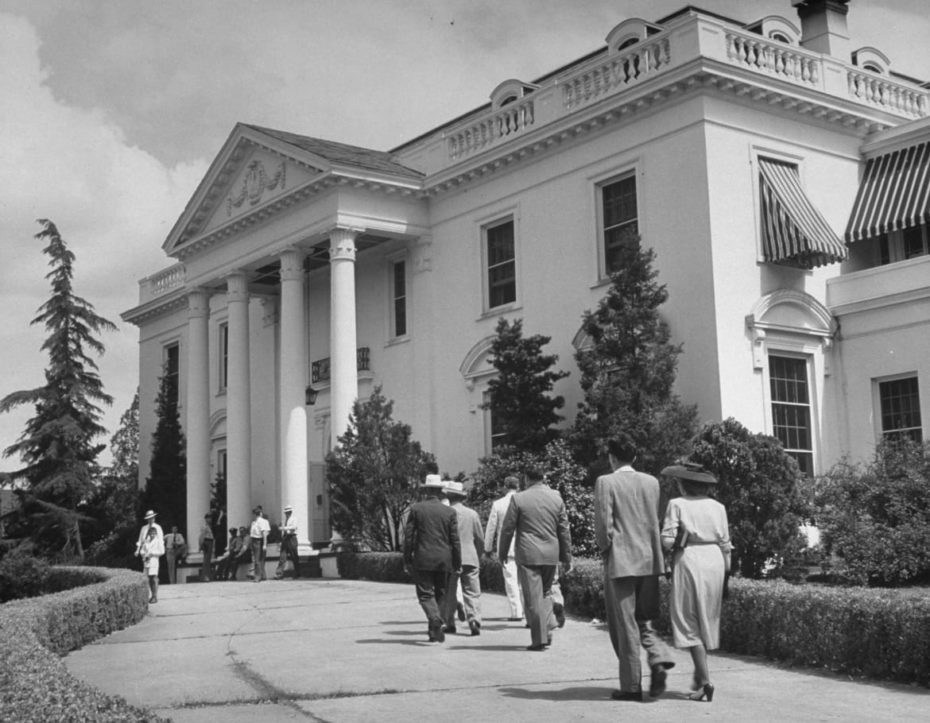 Governor Huey Long was so anxious to get to the White House that he built his own in Baton Rouge. An assassin's bullet cut short Long's ambitions, but his gaudy knock-off survives.
A great read found on The Daily Beast.
8. This giant hand at the Temple of Hercules in Jordan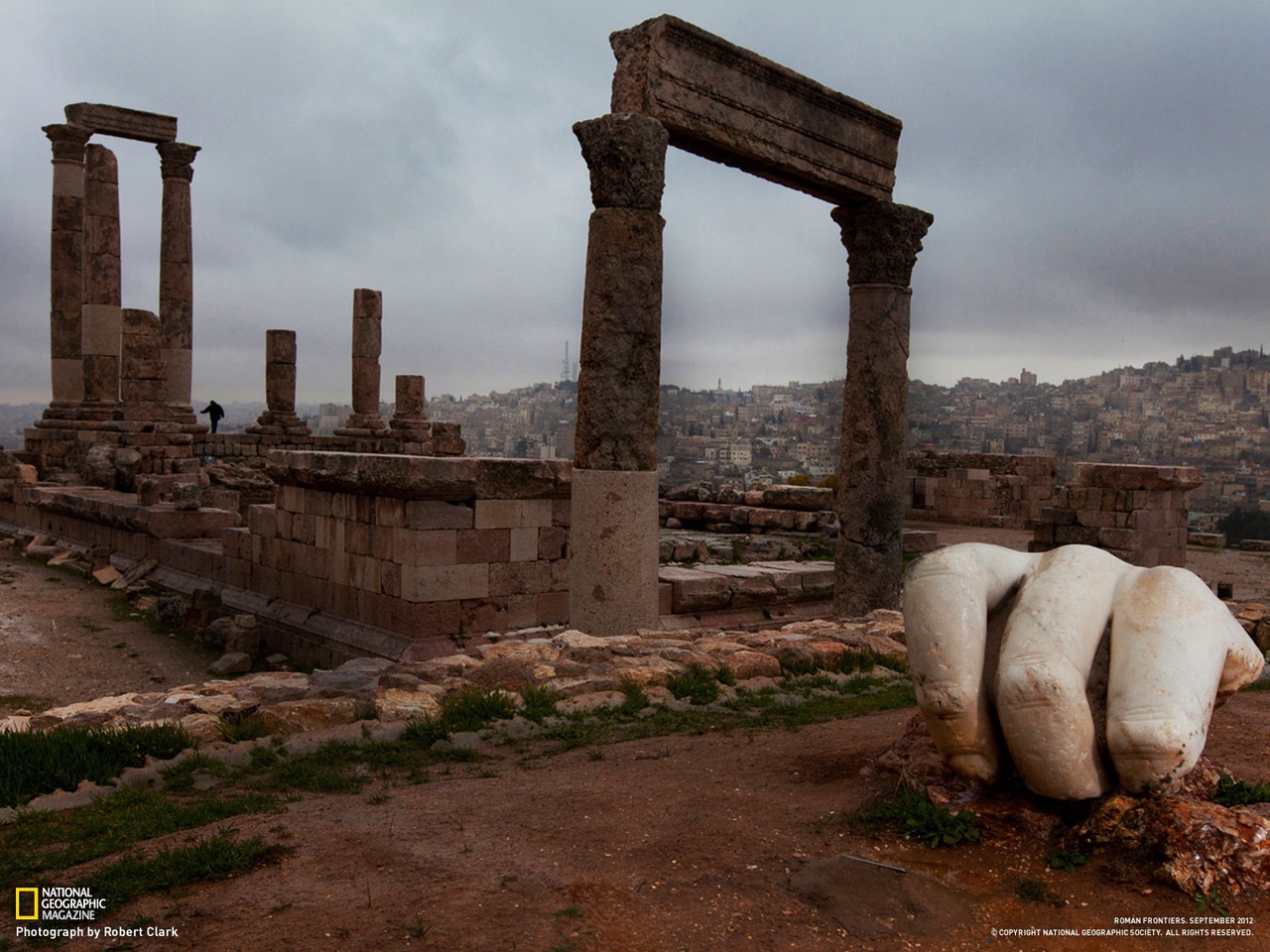 The curled fingers – part of a statue that may have stood over 40 feet tall at the Temple of Hercules, in Amman, Jordan, around A.D. 160. 
Found on Tumblr, photographed by Robert Clark.
9. River of 11,000 Glowing Books Flows Down City Street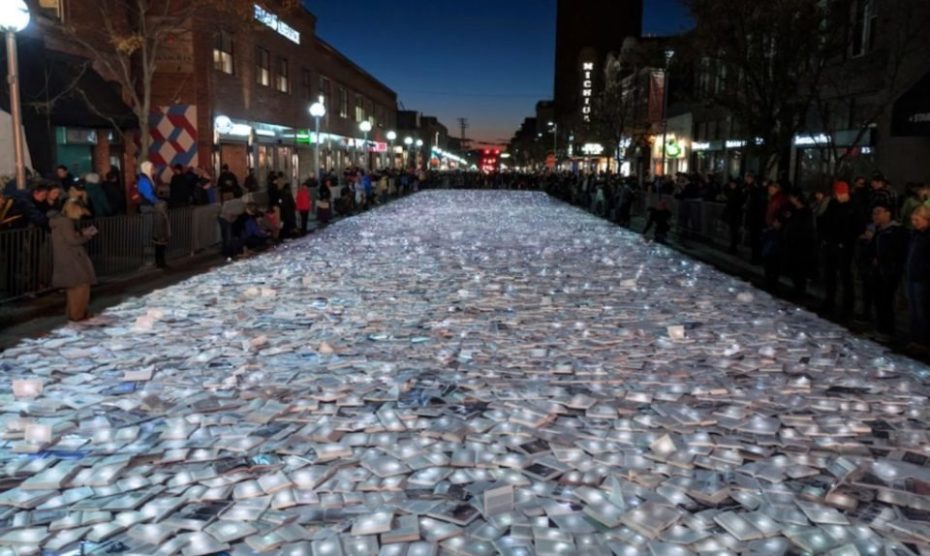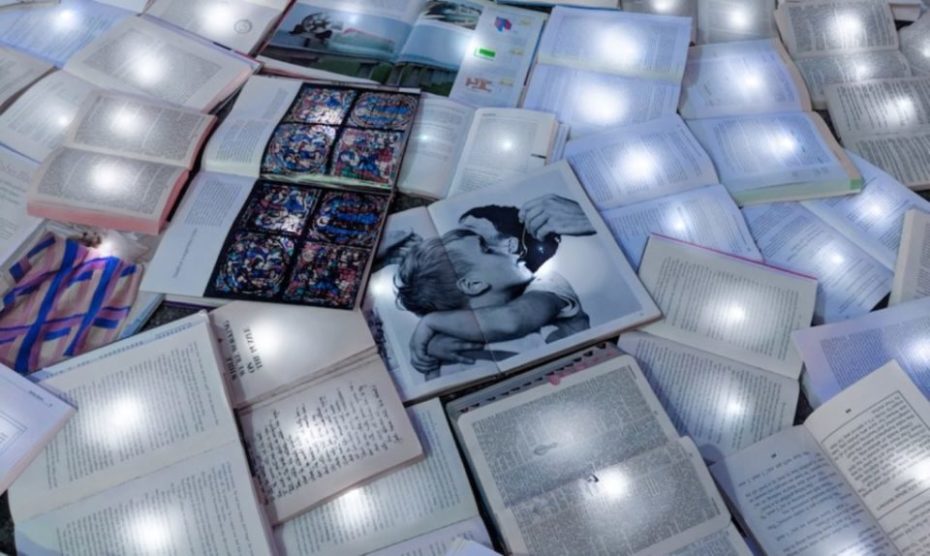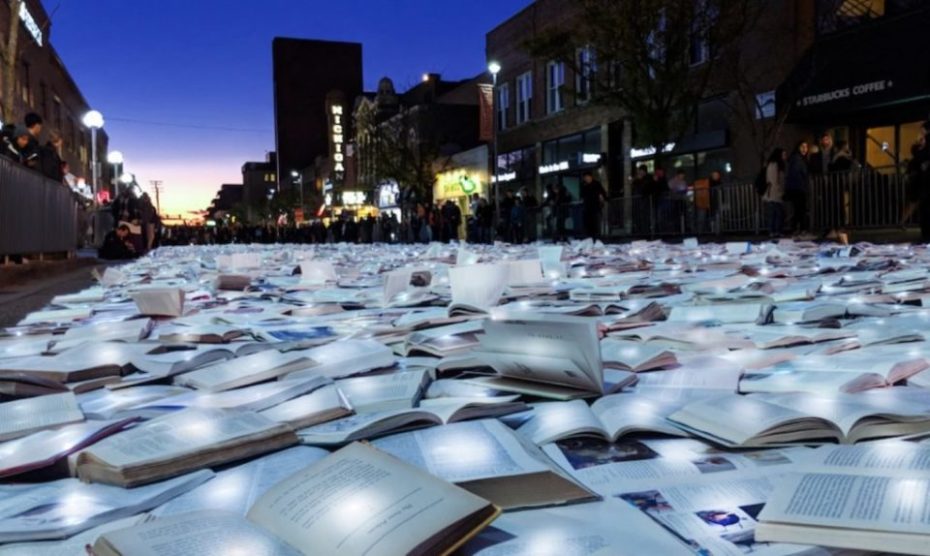 Ann Arbor's "Literature vs Traffic" installation. Volunteers attached small lights to the books, which were gifted back out to the community when the project was wrapped up — visitors were encouraged to take books with them when they left, leaving the streets clean and empty by midnight. Luzinterruptus is a Spanish design collective that is traveling the world, collecting volumes in each location for these city-specific installations.
Found on Web Urbanist.
10. A
n "intimist" painter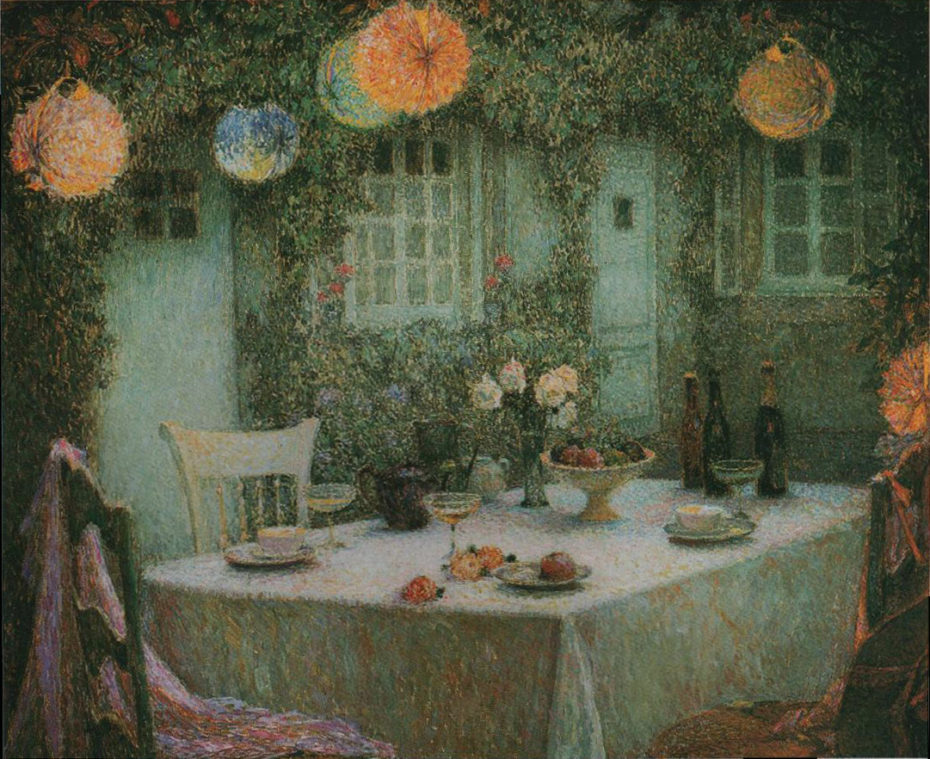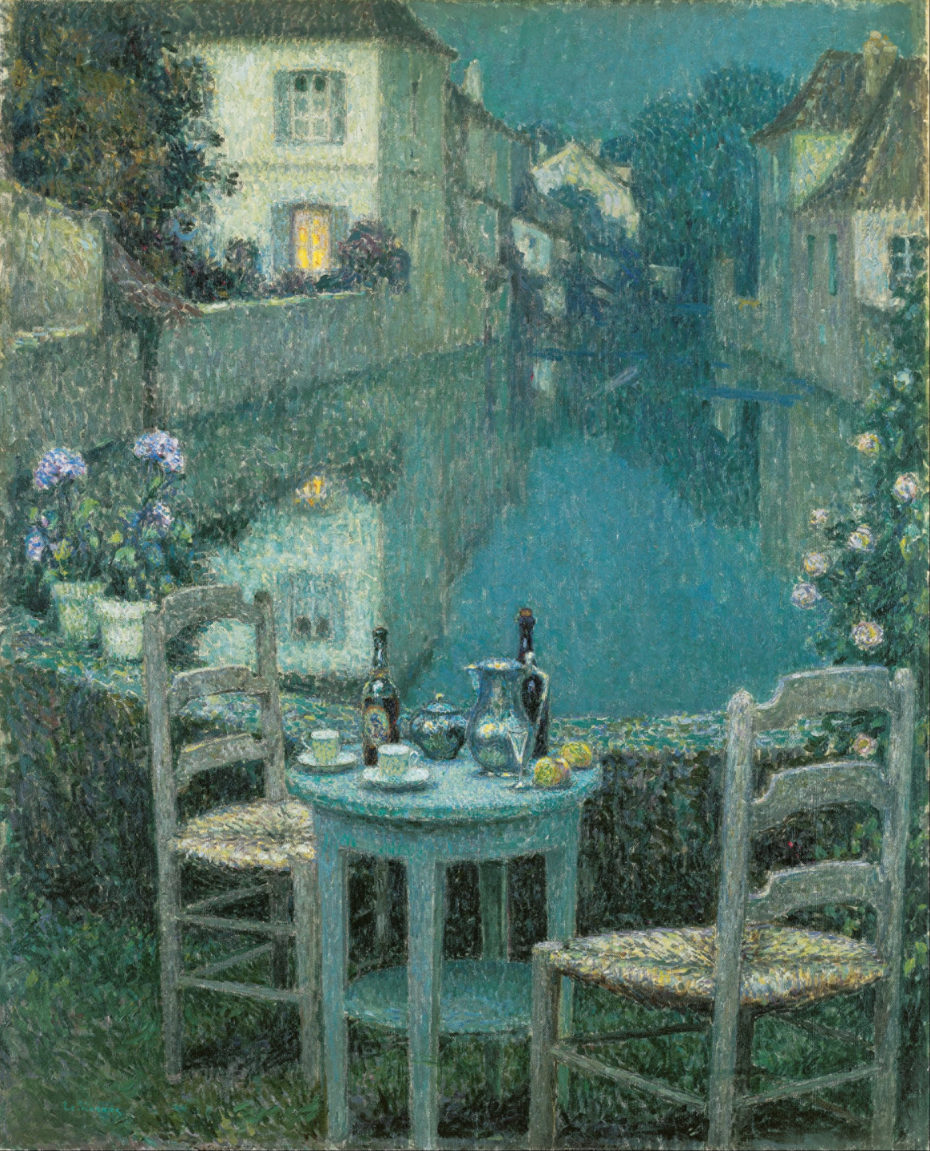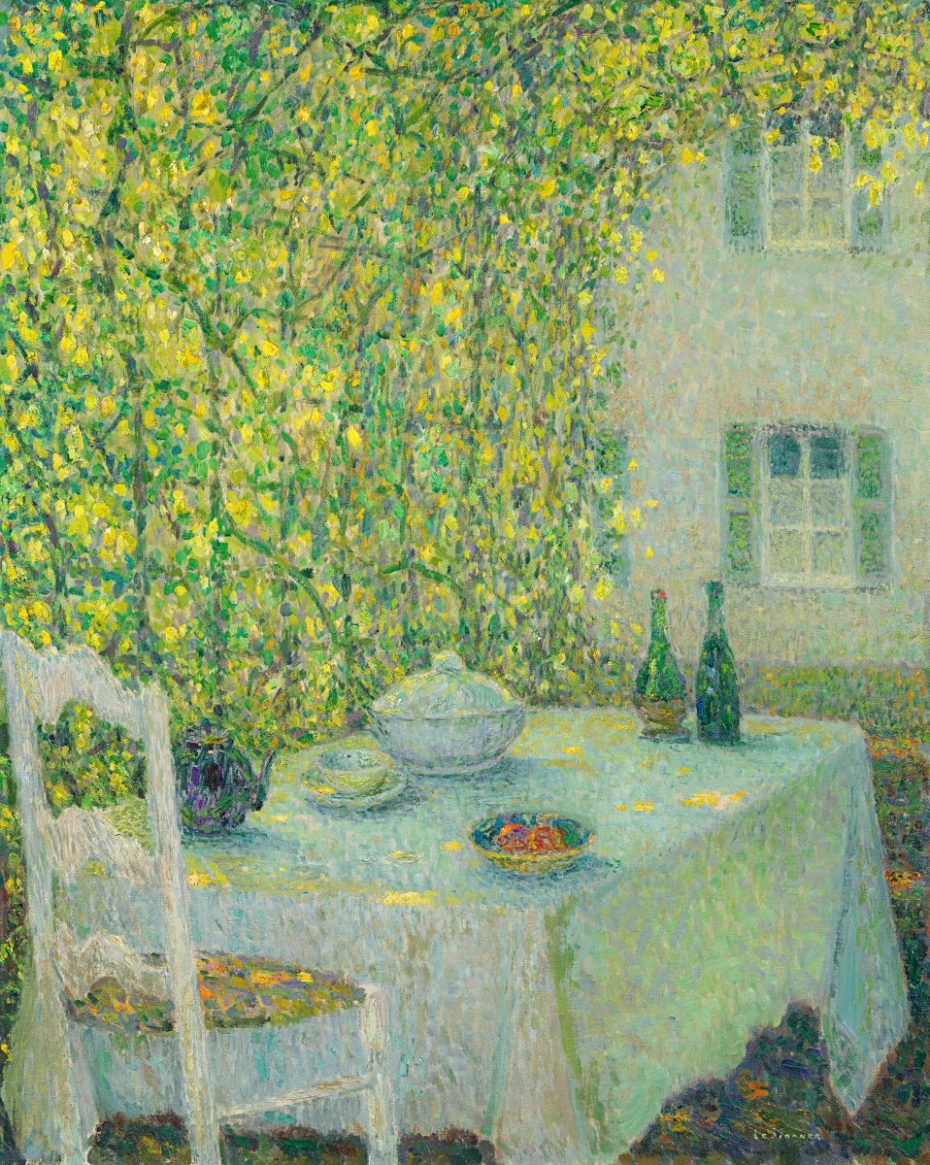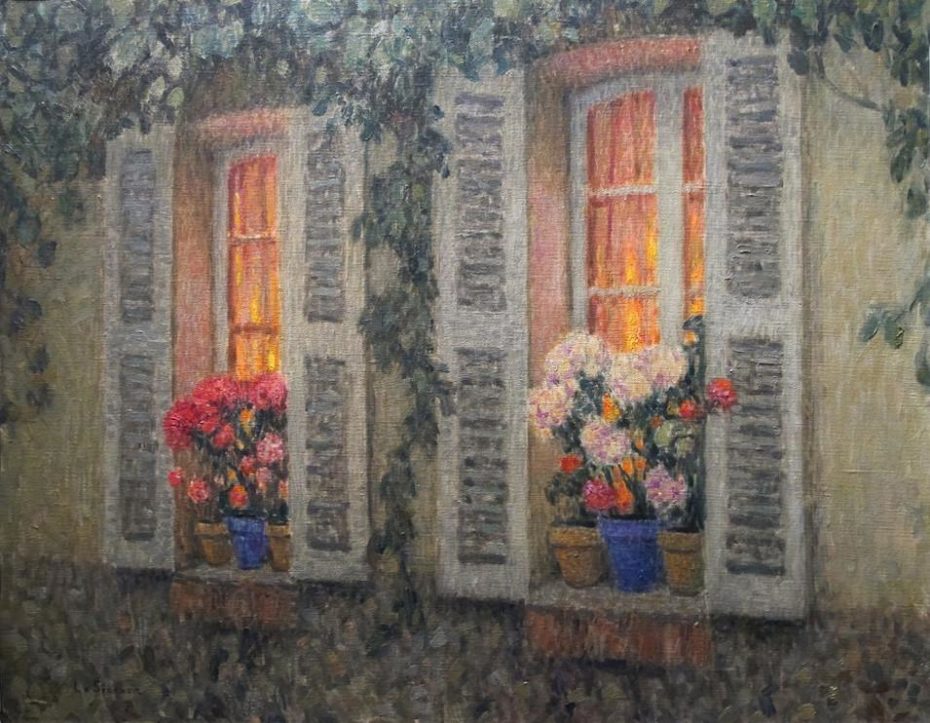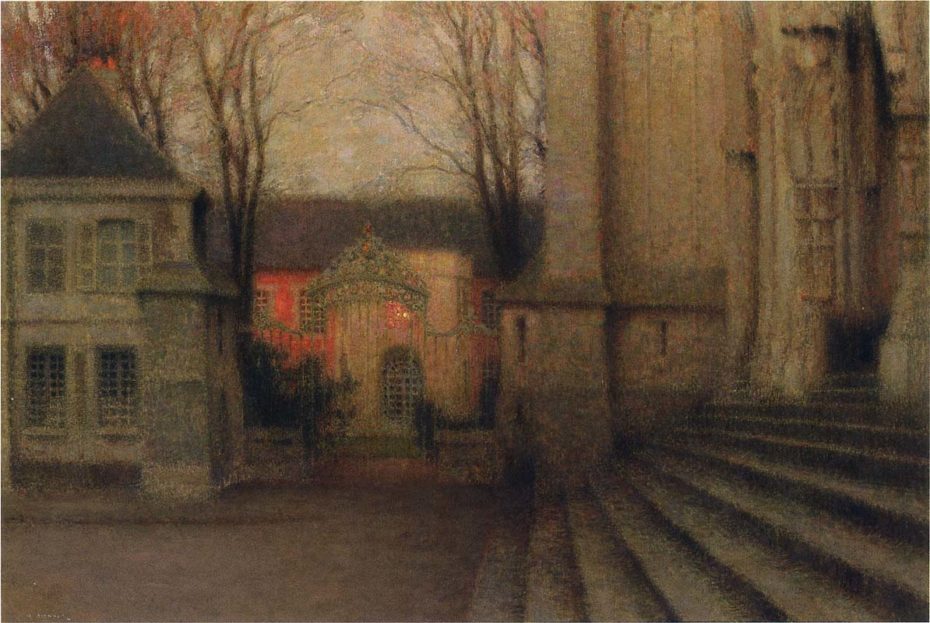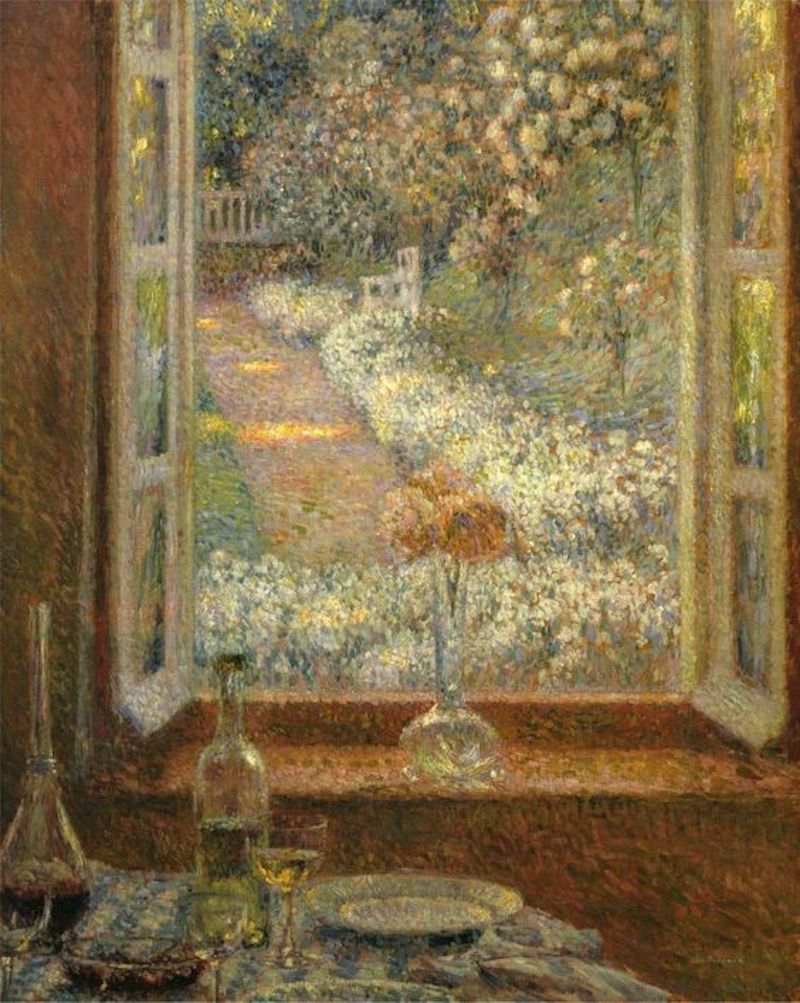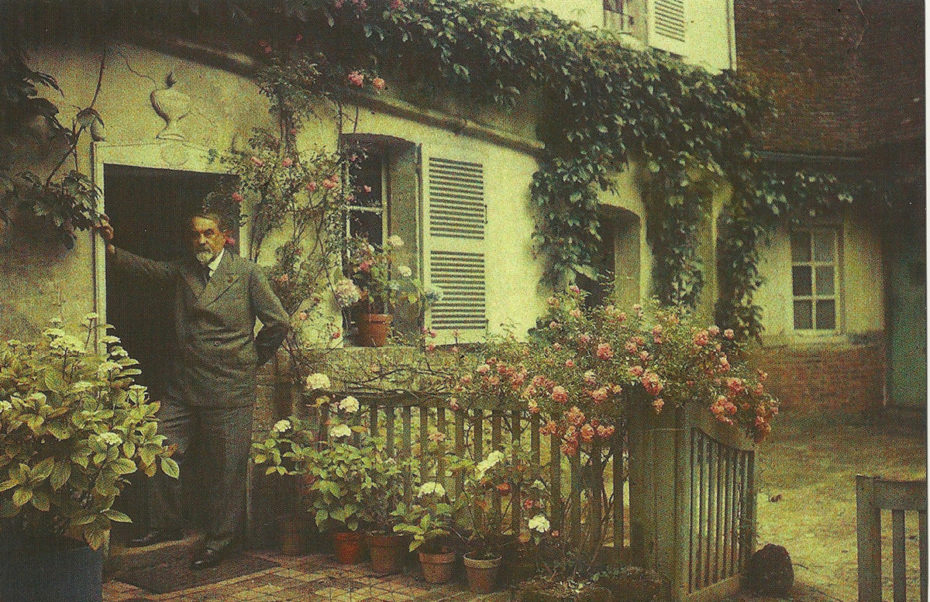 The paintings of Henri Eugène Augustin Le Sidaner (7 August 1862 – July 1939). 
Found here.
11. Terrarium in a Teapot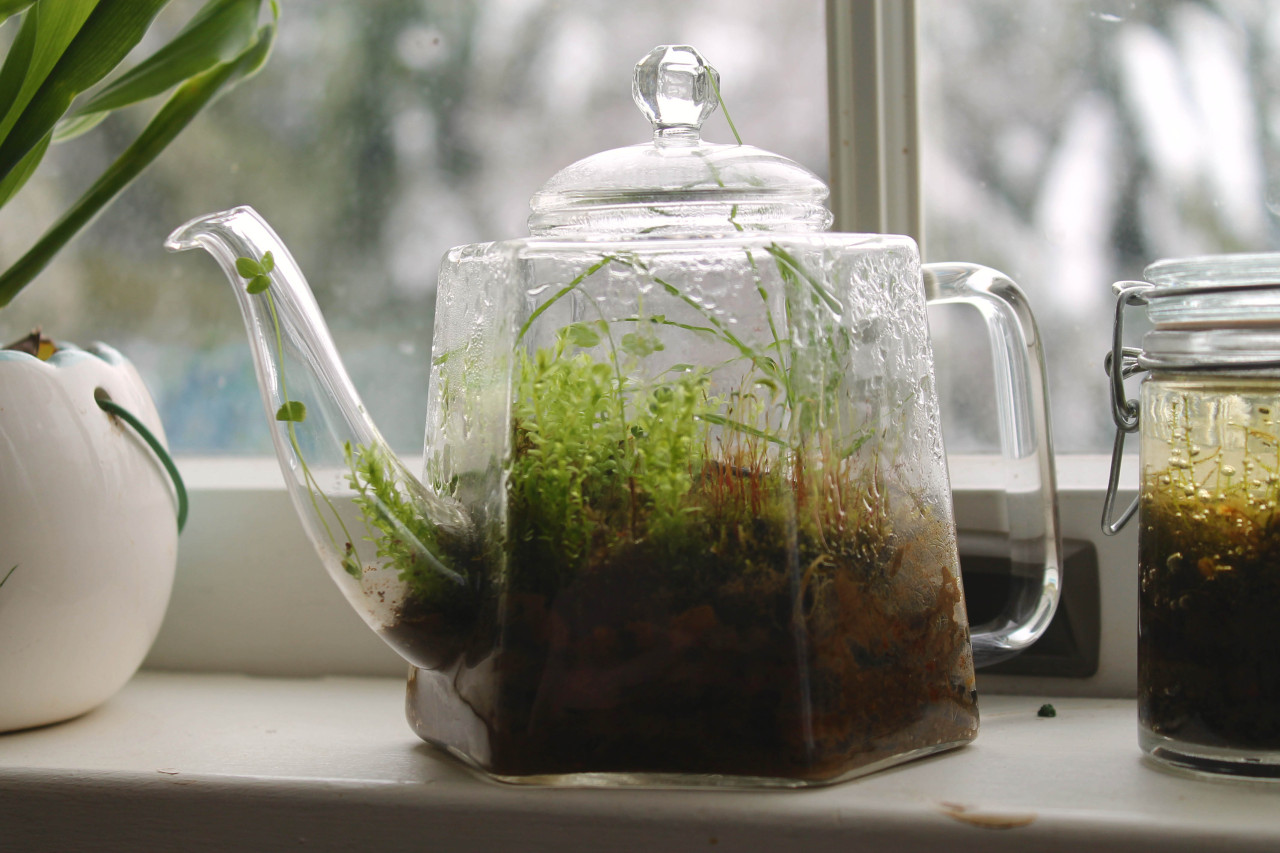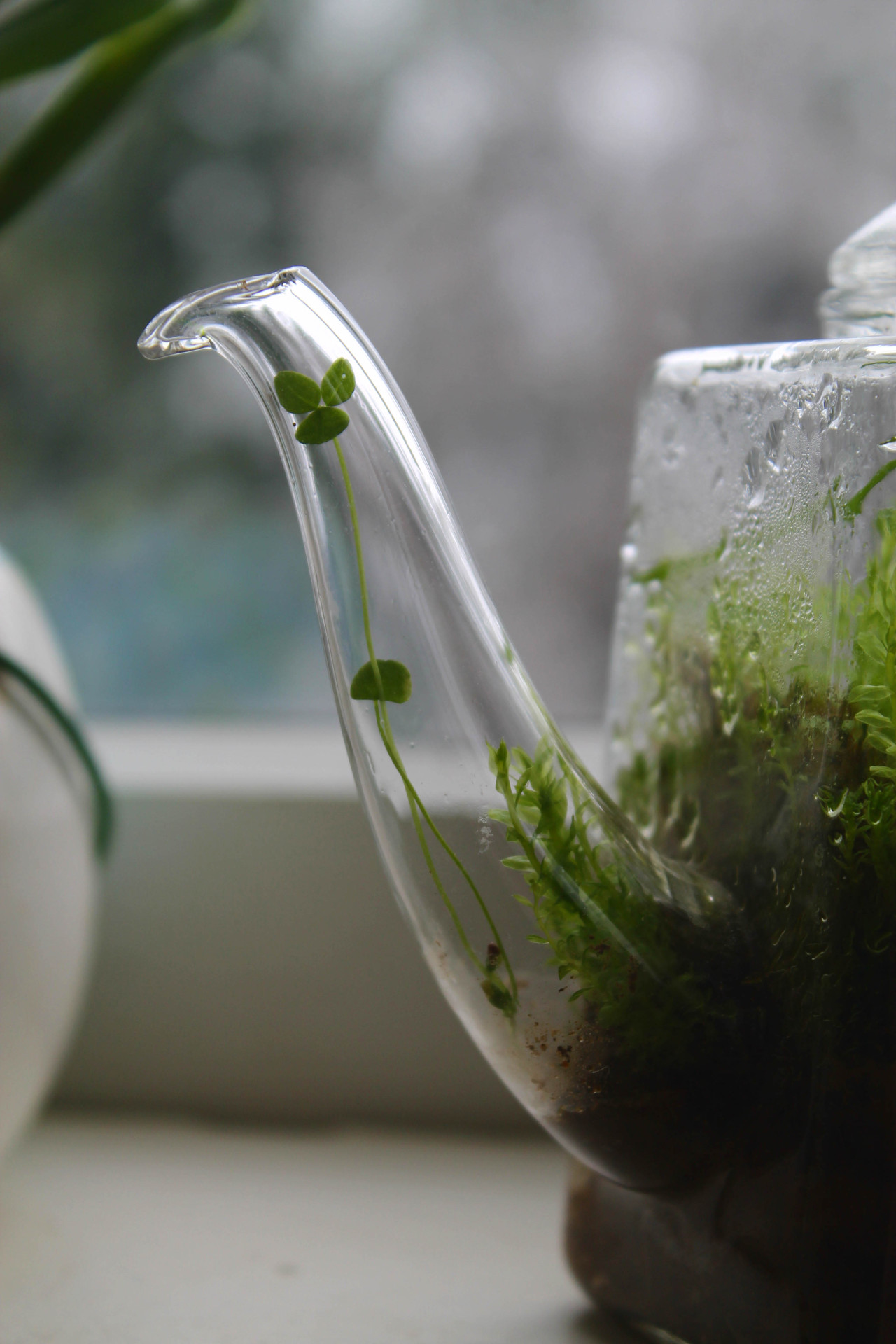 Found on Tumblr.
12. The story behind Philippe Halsman's magical photo of Dali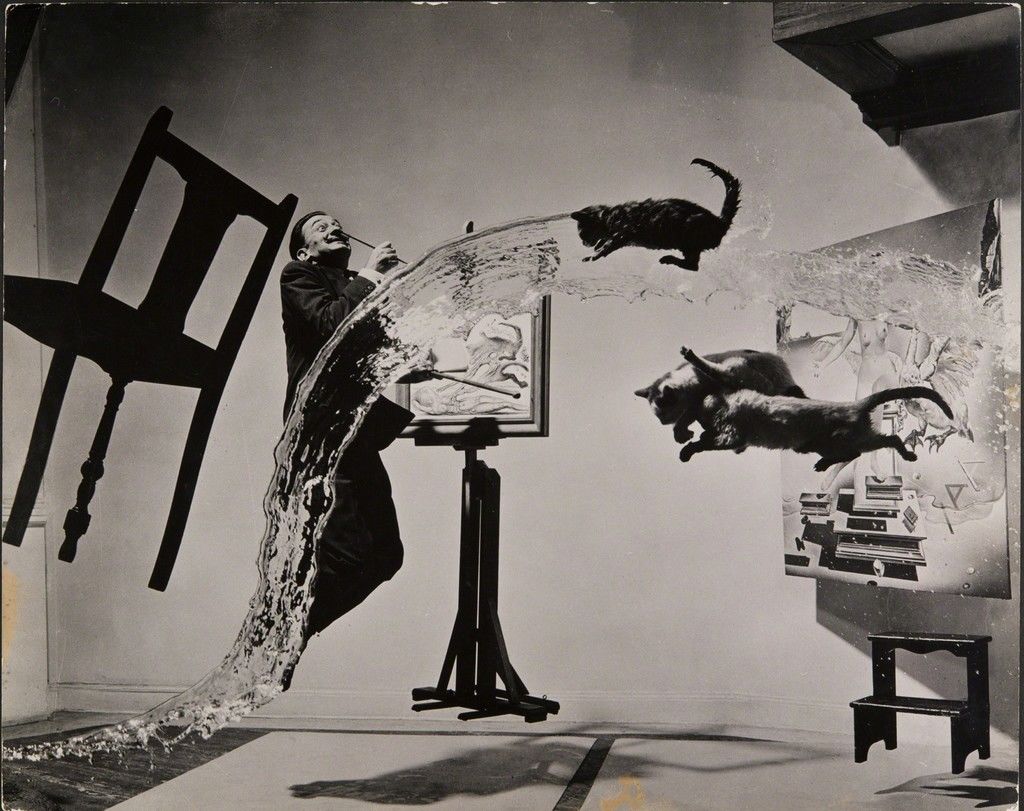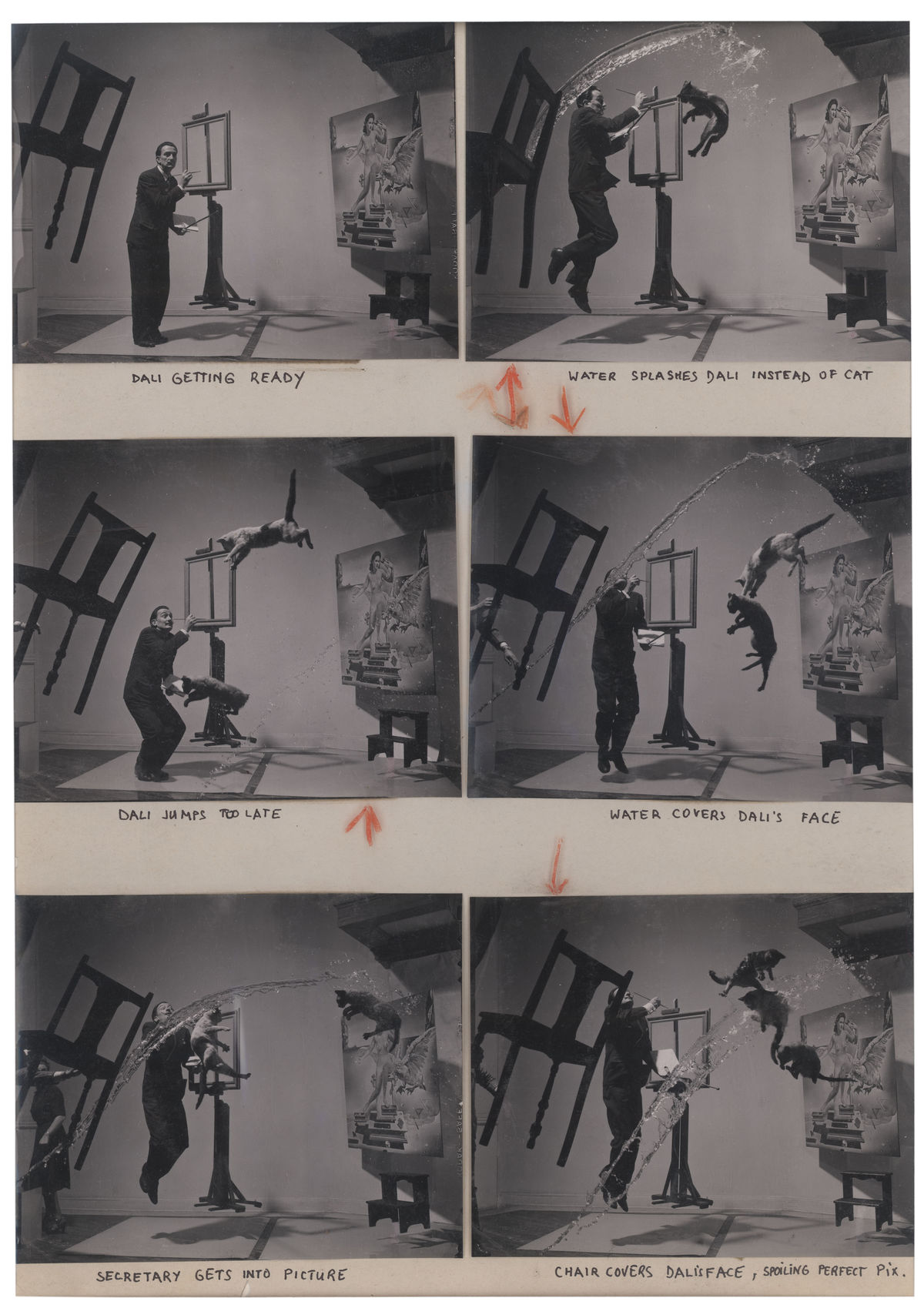 The original, unretouched version of the photo reveals its secrets: An assistant held up the chair on the left side of the frame, wires suspended the easel and the painting, and the footstool was propped up off the floor. But there was no hidden trick to the flying cats or the stream of water. For each take, Halsman's assistants—including his wife, Yvonne, and one of his daughters, Irene—tossed the cats and the contents of a full bucket across the frame. After each attempt, Halsman developed and printed the film while Irene herded and dried off the cats. The rejected photographs had notes such as "Water splashes Dalí instead of cat" and "Secretary gets into picture."
Find the whole story on Artsy.
13. This "Water Tree" in Montenegro