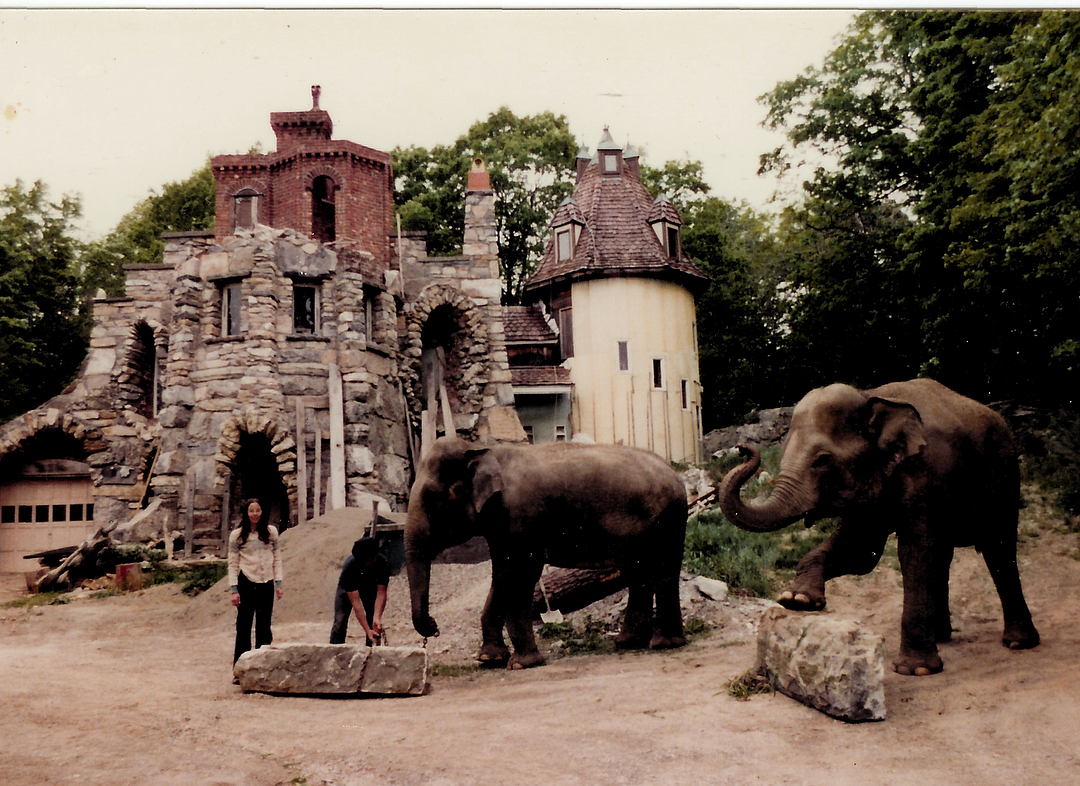 We thought we'd seen it all when it comes to unusual and unique hotels. Then, we found Wing's Castle of New York. This storybook cottage had us rubbing our eyes– are those elephants? The castle began, as so many magical things did, as a 1969 reverie…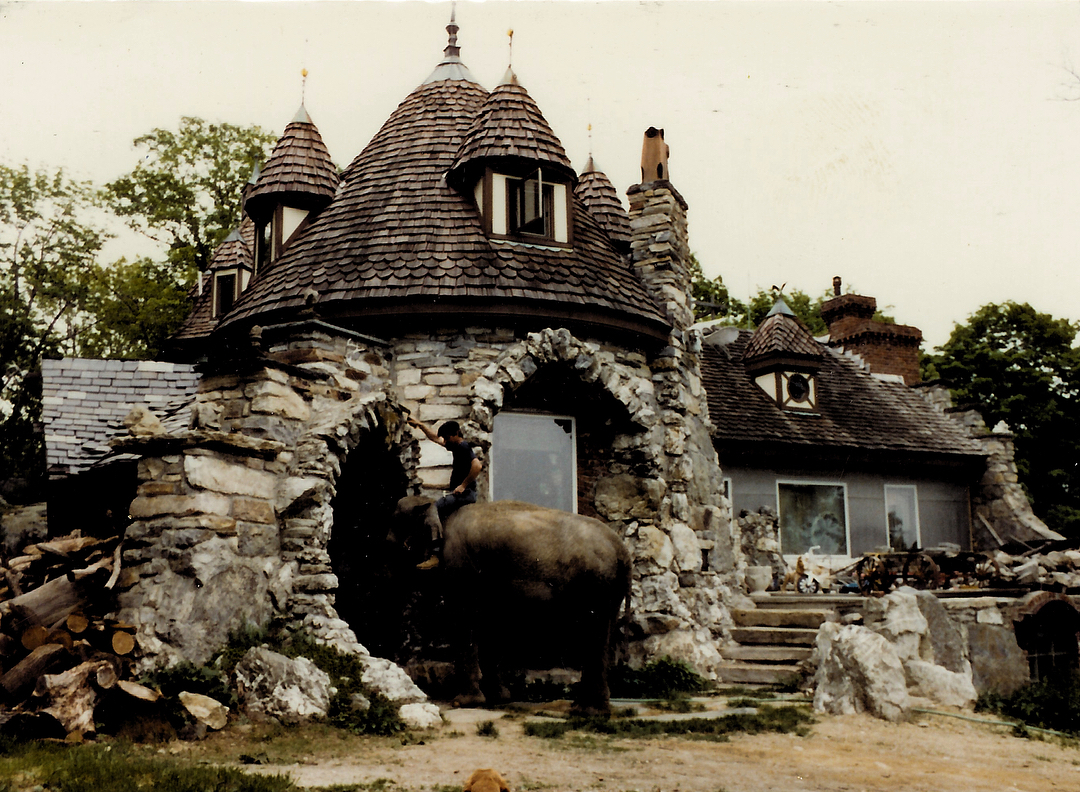 We did a bit of digging on Wing's history and current state, and while the elephants are long gone, we're happy to say the rest of the castle is ready for you to be its next "Sleeping Beauty" for a weekend…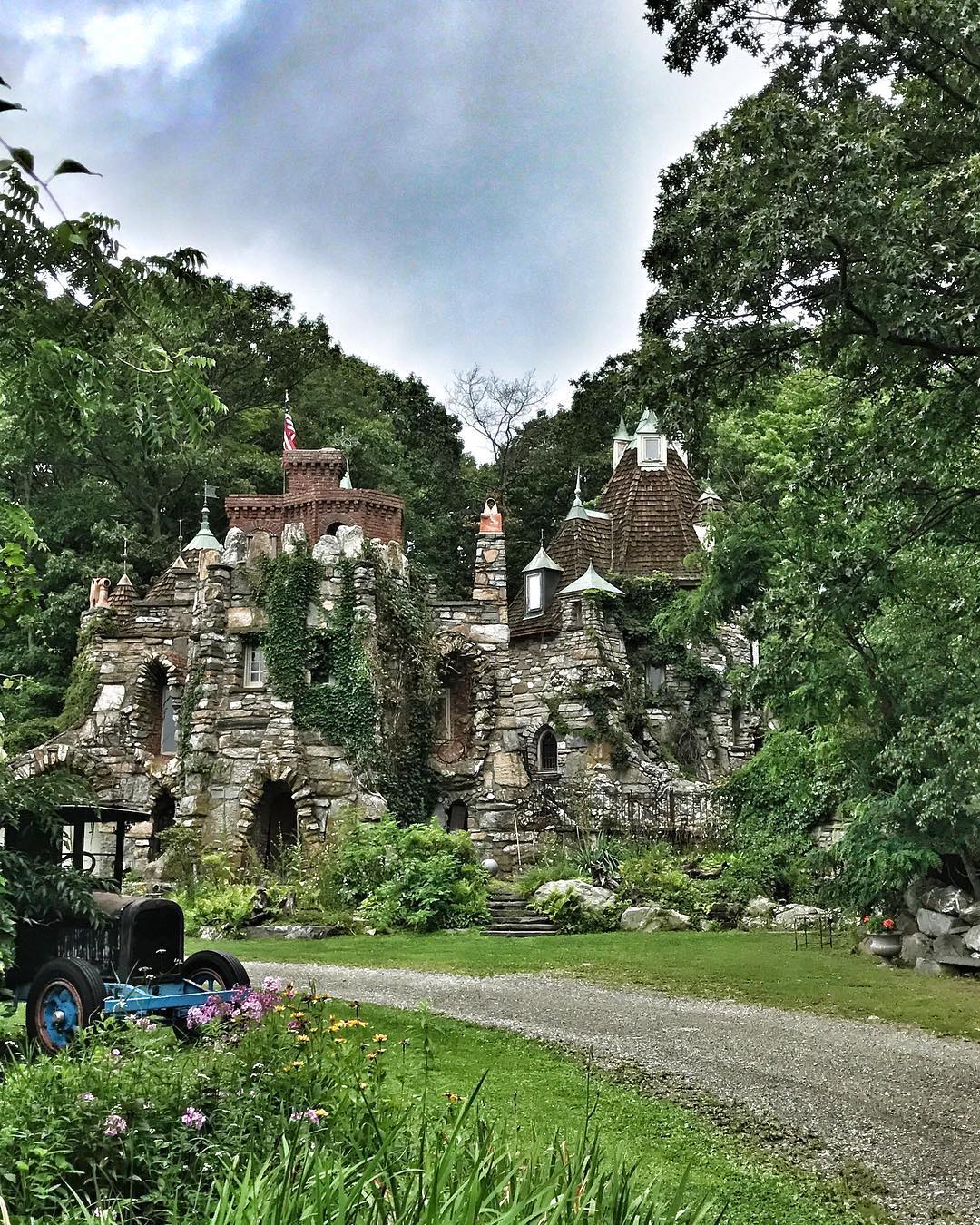 Its creator was Peter J. Wing, a man from a family of nearly 400-yr-old old East Coast stock who grew up on a nearby farm and made a living carving tobacco store sculptures. When he started building the Castle with his wife, Toni, they had no set plans– not even blueprints. They expected a barn, but a "castle" started taking shape…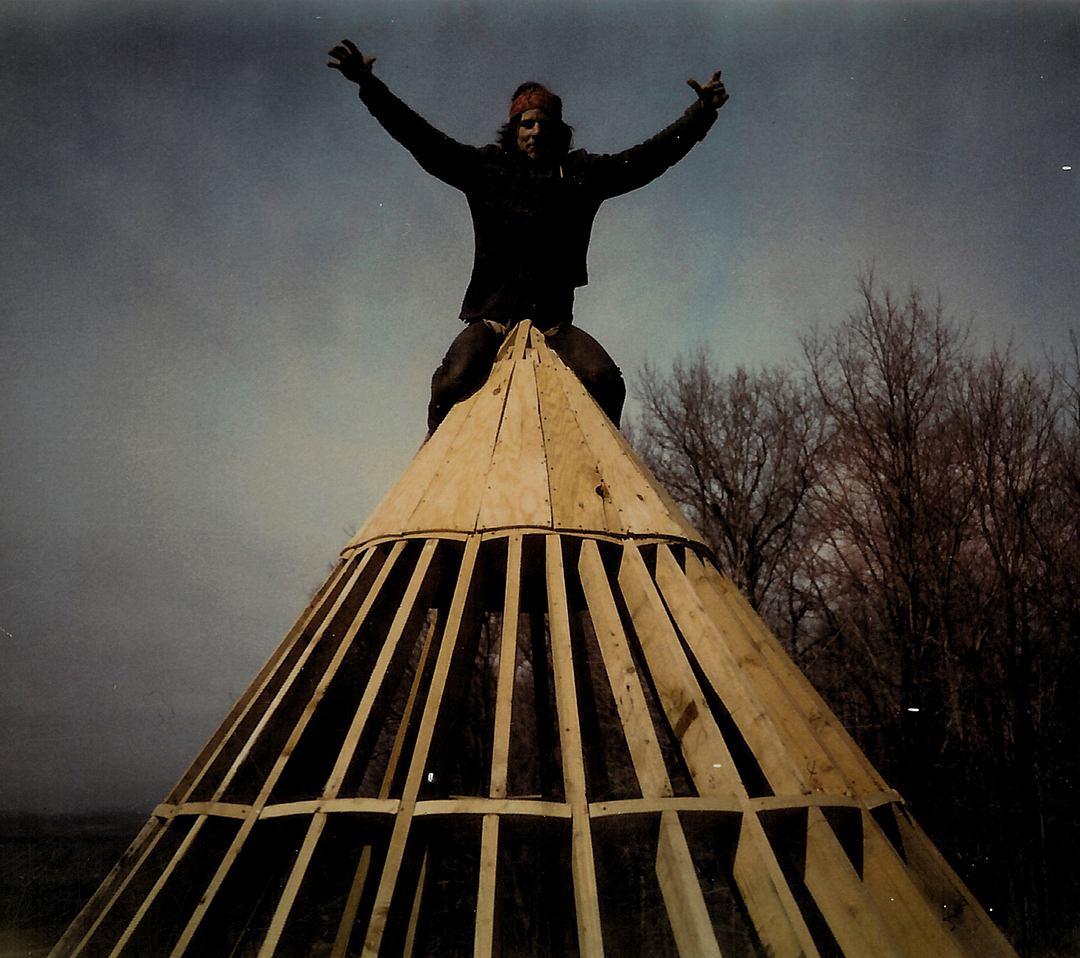 "The only people Mr. Wing hired were professional framers, a plumber and an electrician," wrote The New York Times in 2001 upon visiting the home. The Wings also used completely reclaimed materials for the house, taking bricks from an old railroad bridge, wood from a local church. There's even a rumour they kept a 1960s bomb shelter, installed by its former merchant sailor inhabitant, in-tact below the new living room space. They built a moat of sorts, and a Stonehenge-worthy rock circle; a dungeon room and a neighbouring cottage.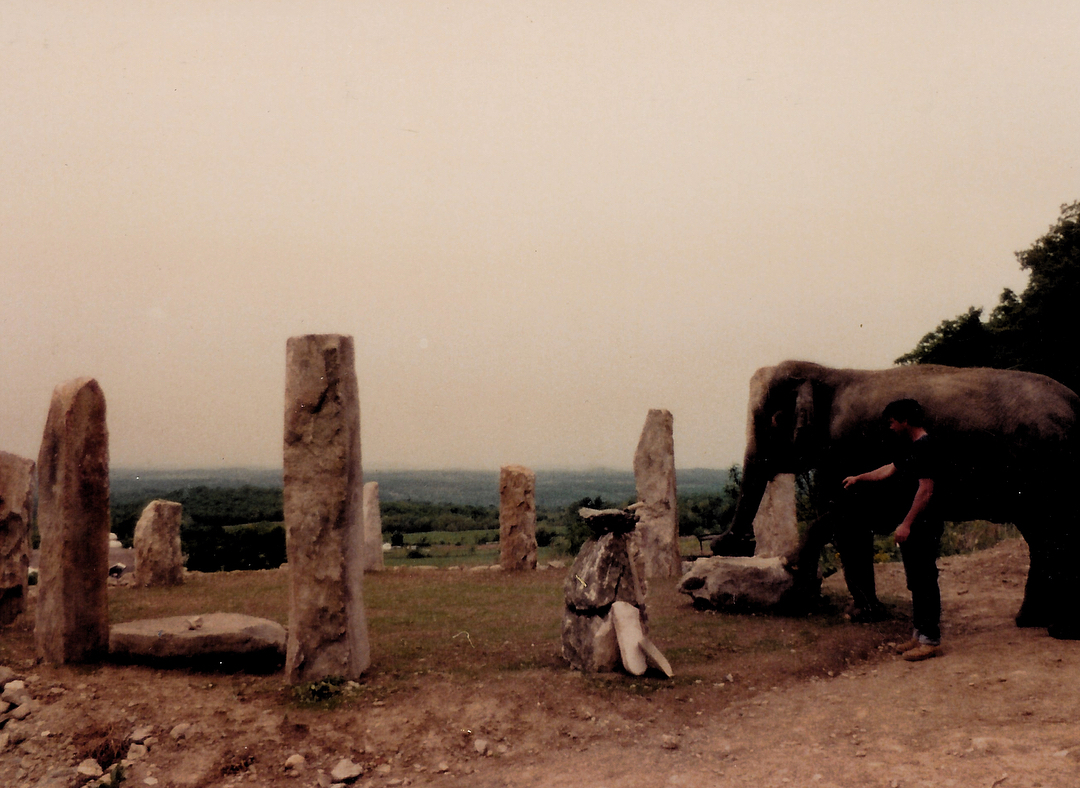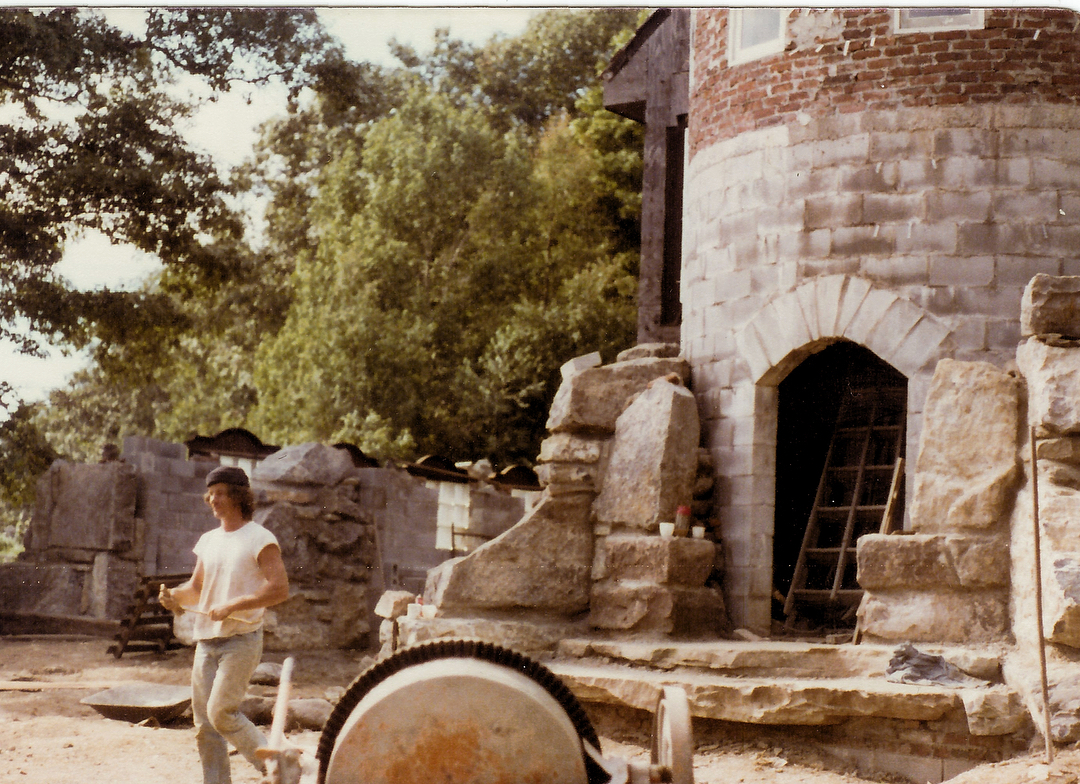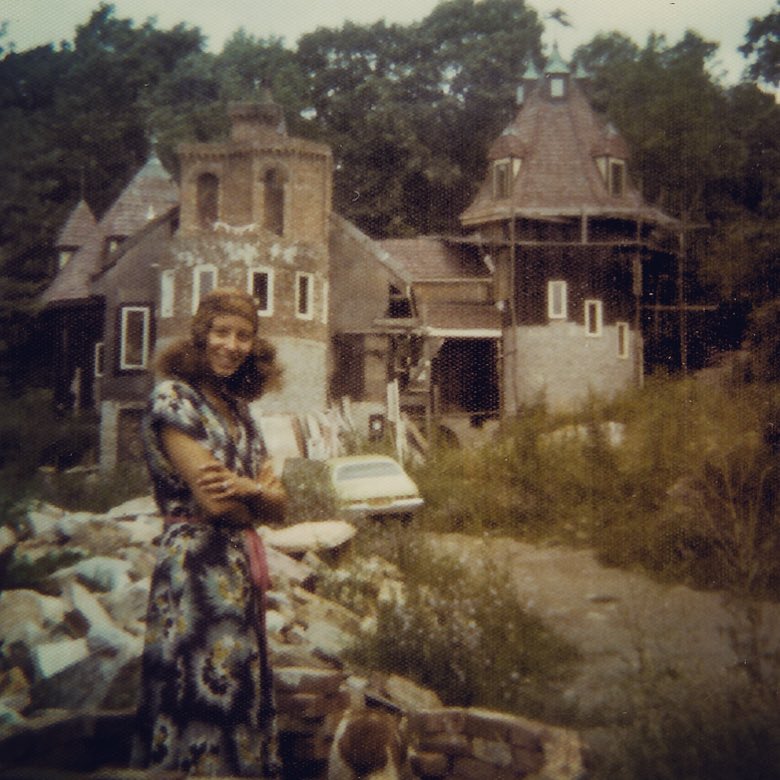 "The poetic intensity with [Peter] lived would have exhausted most people before they turned 30," wrote Kevin McEneaney in The Millbrook Independent in 2014, after Peter's untimely death in a car crash, " He was an original artist who worked in many mediums. His wife (pictured above) sometimes joked that Peter belonged in the Smithsonian." Donations were encouraged to be given to the local SPCA chapter upon his death, as Peter was said to be "a protector of animals large and small" in his obit.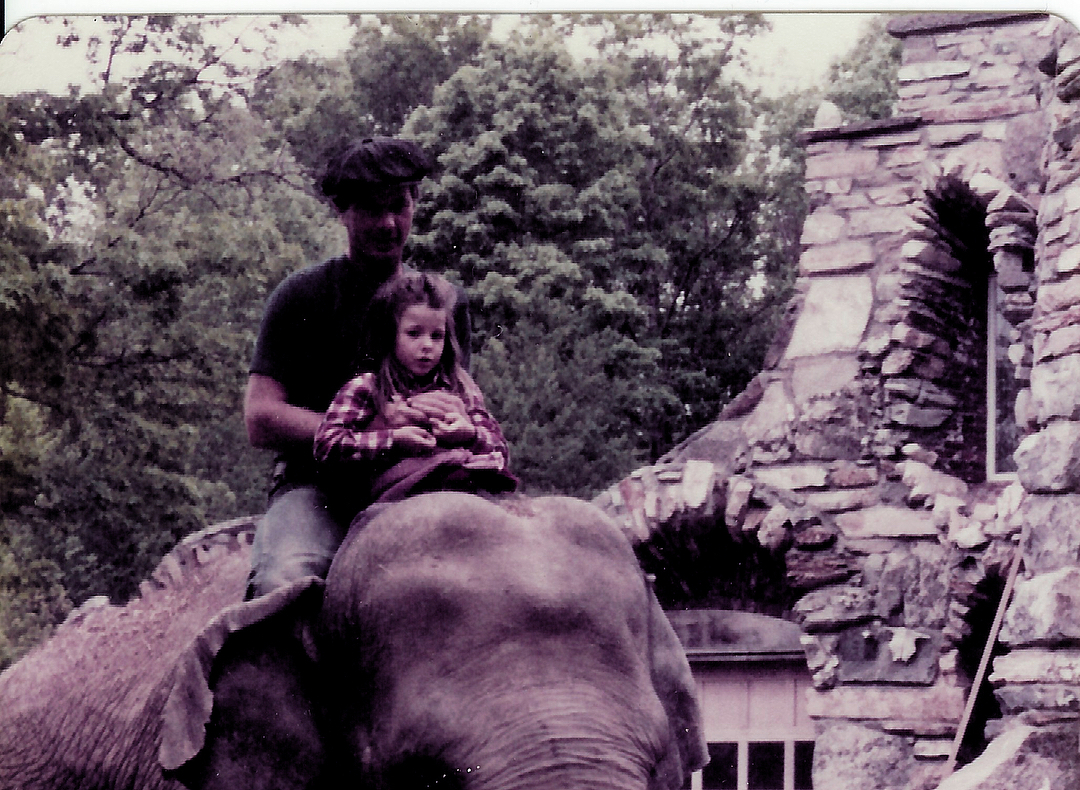 We called up Wing's castle to chat with Peter's son, Charles, about growing up inside the castle (and those mysterious elephants). "Well I see it very much as my parents story," he said, "they dreamt it, they built it. My dad was an artist raised as a farmer, [which meant] you got up and you worked, you know? That's why we ended up with [the castle]. When most people look at it they see a fantasy, I see it a little differently. I see a sacrifice. My family put everything into [that] dream."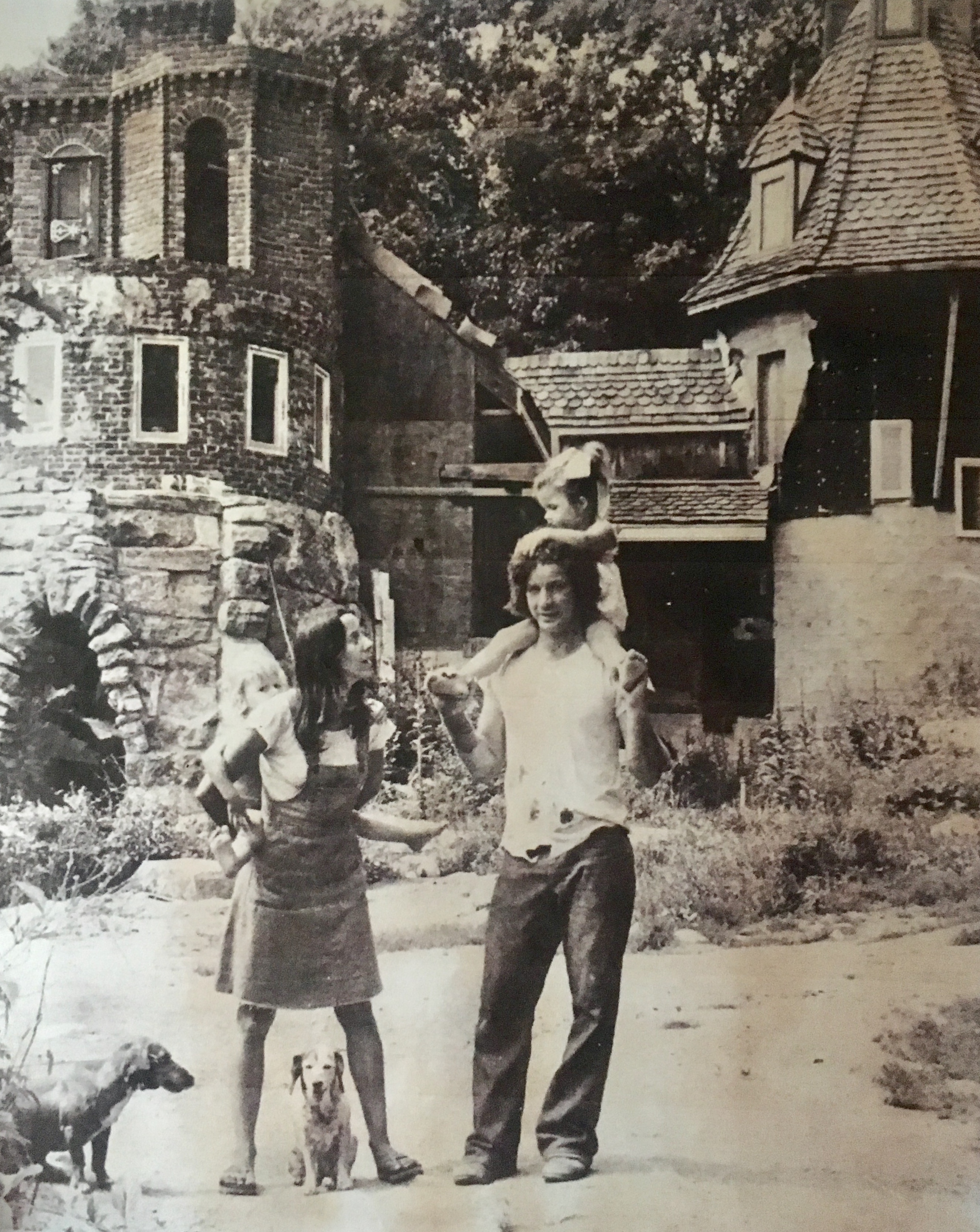 "[My dad] was commissioned to work for cigar stores, but also doing anything with his hands, being the artist he was," says Charles about the impressive range of his dad's projects, "So a lot of stuff he did was for the movie business in New York where he provided cars for vintage period movie sets. Being in the movie business he got friendly with others in the movie and entertainment industries." That's how the elephants came to the property; they took a little breather from the circus.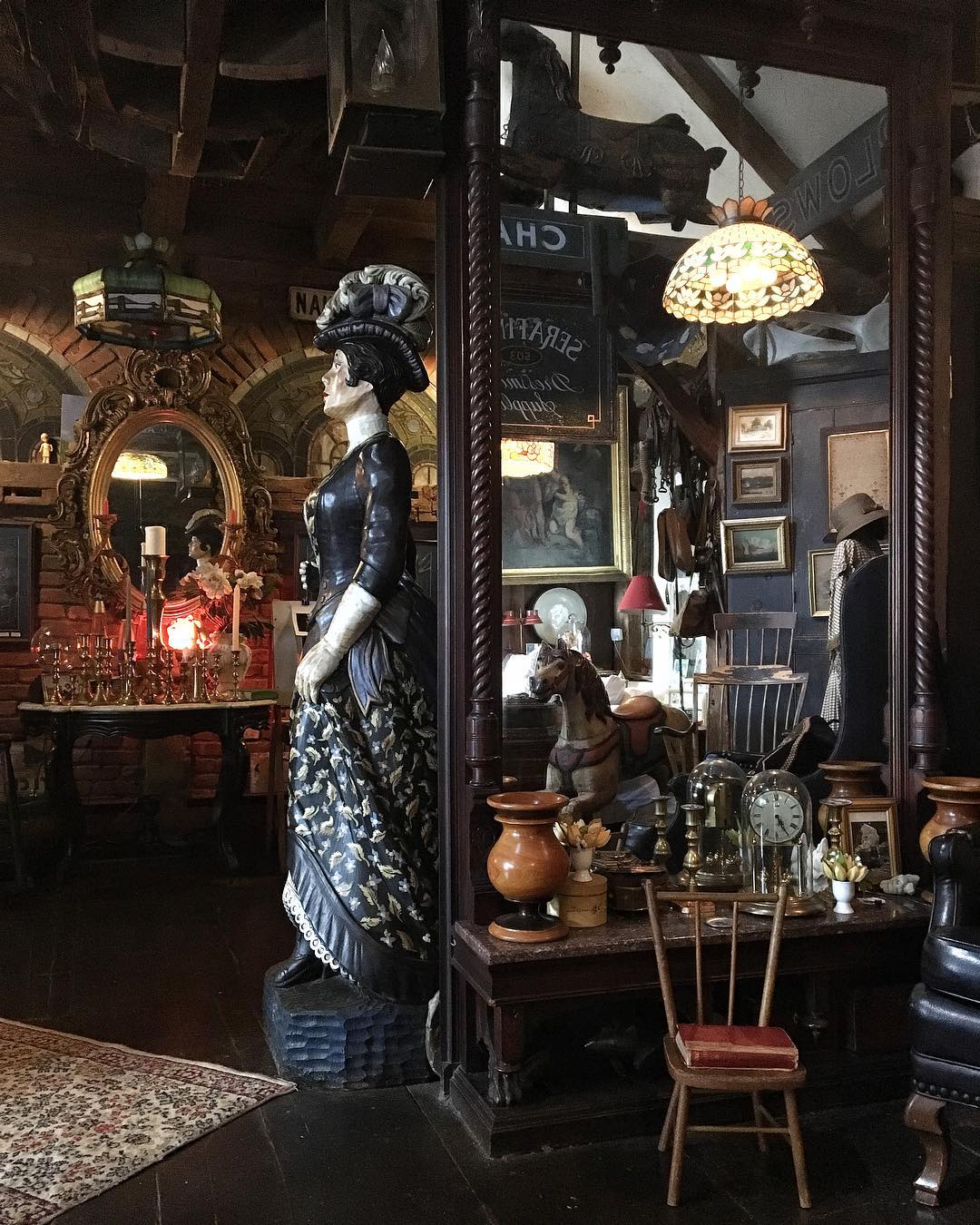 Peter's spirit lives on through castle, which is still inhabited and run by his family as a Bed & Breakfast, and whose interiors still looks like they were decorated by a medieval pirate. You can rent from the Annex Suite, the Dungeon Room, the Chamber Room, the Tower Room, and our personal favourite, the Cottage, a completely separate abode that can accommodate up to five people.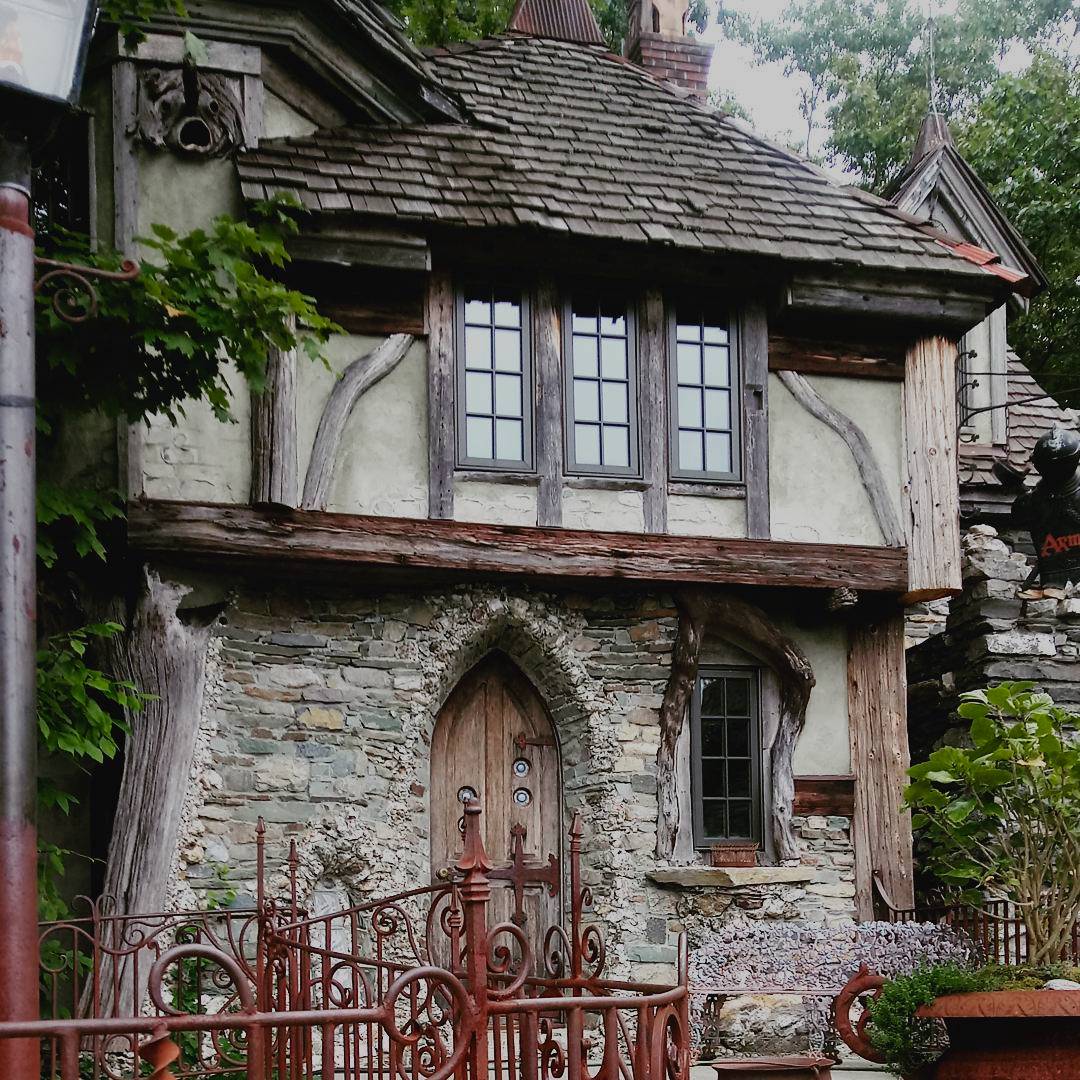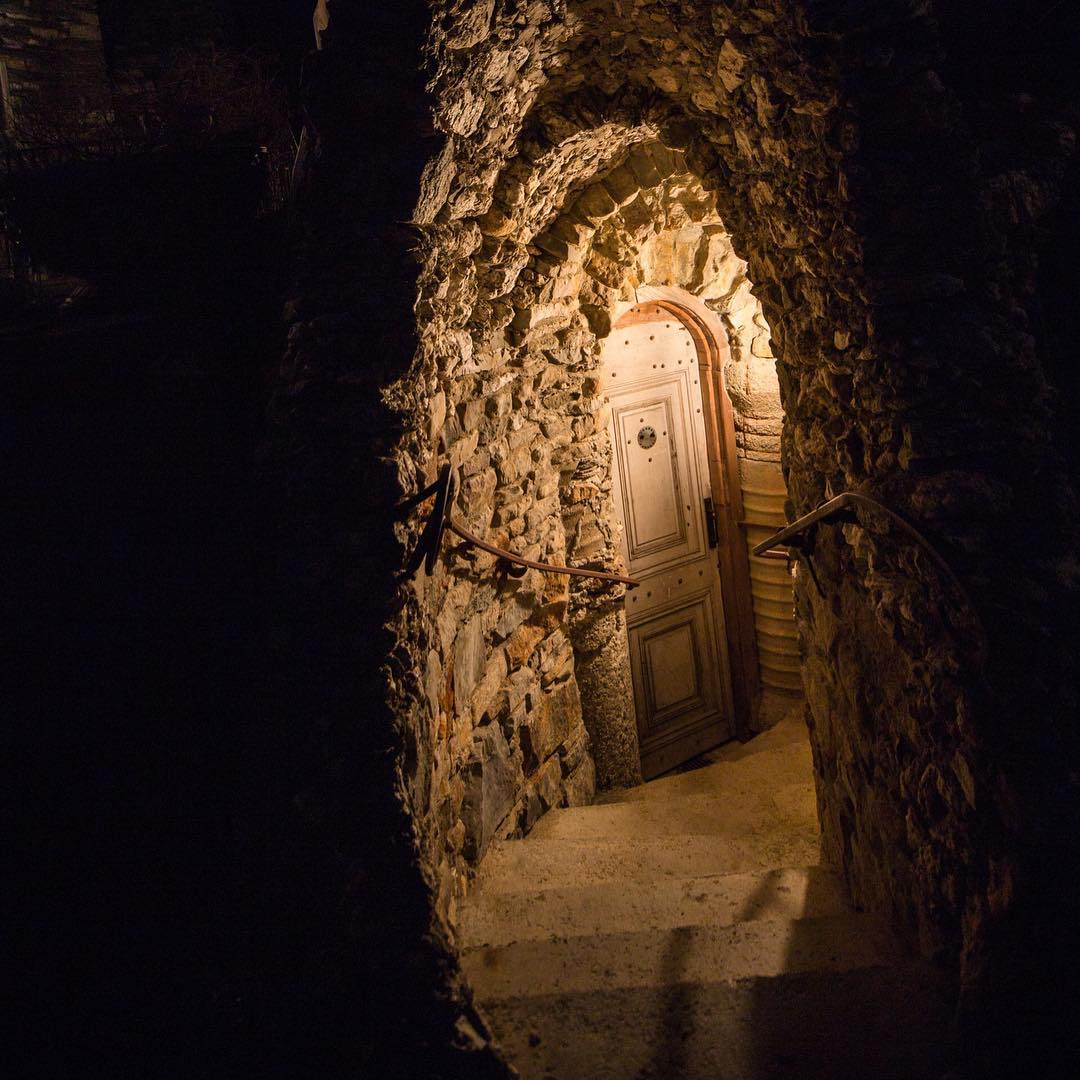 If you just want to poke your head around the grounds (which also have neighbouring winery), there are 45-minute tours ($12 for adults, $8 for children). Learn more about touring and staying at the castle here.