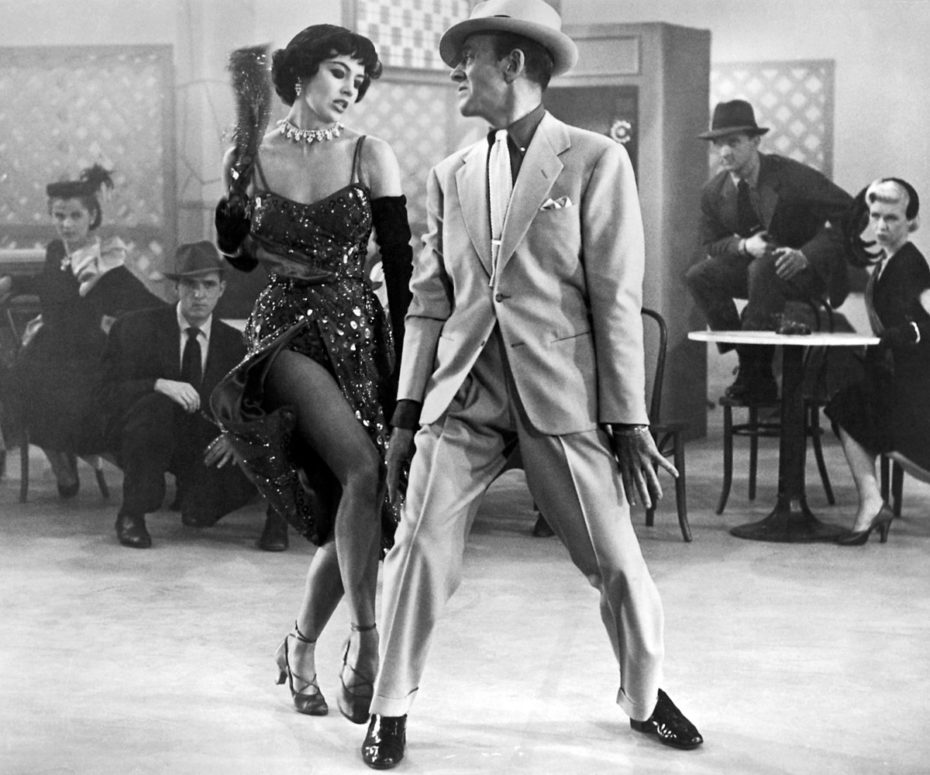 The first time I saw this Cyd Charisse dancing was on a VHS copy of Singing in the Rain that I'd been gleefully gifted by my parents. With a total of just seven minutes airtime and not a single line of dialogue spoken, she stole the show as Debbie Reynold's mysterious stand-in; a nameless leading lady that danced her way through a series of unforgettable dream sequences beside Gene Kelly. It wasn't until many years later that the internet revealed to me who that "anonymous" dancer was, renewing my childhood fascinating with the golden age of Hollywood in search of Cyd "The Legs" Charisse. Today on MessyNessyChic, I thought it's about time we made her our "Muse du Jour" (and highlighted 10 of her best moments).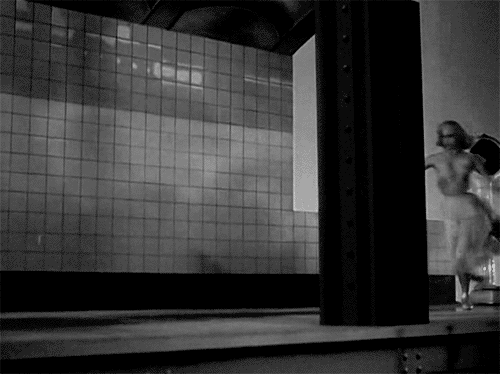 Cyd went uncredited in no less than five major motion pictures, where she began developing a habit of "stealing the show" as a featured dancer. She would go on to become one of the greatest dancers ever to come out of Hollywood, chameleon-like in her ability to change her appearance to suit any role. And those costumes! She was one of MGM's last great musical stars, but Charisse had barely made it to stardom before the musical genre began its decline…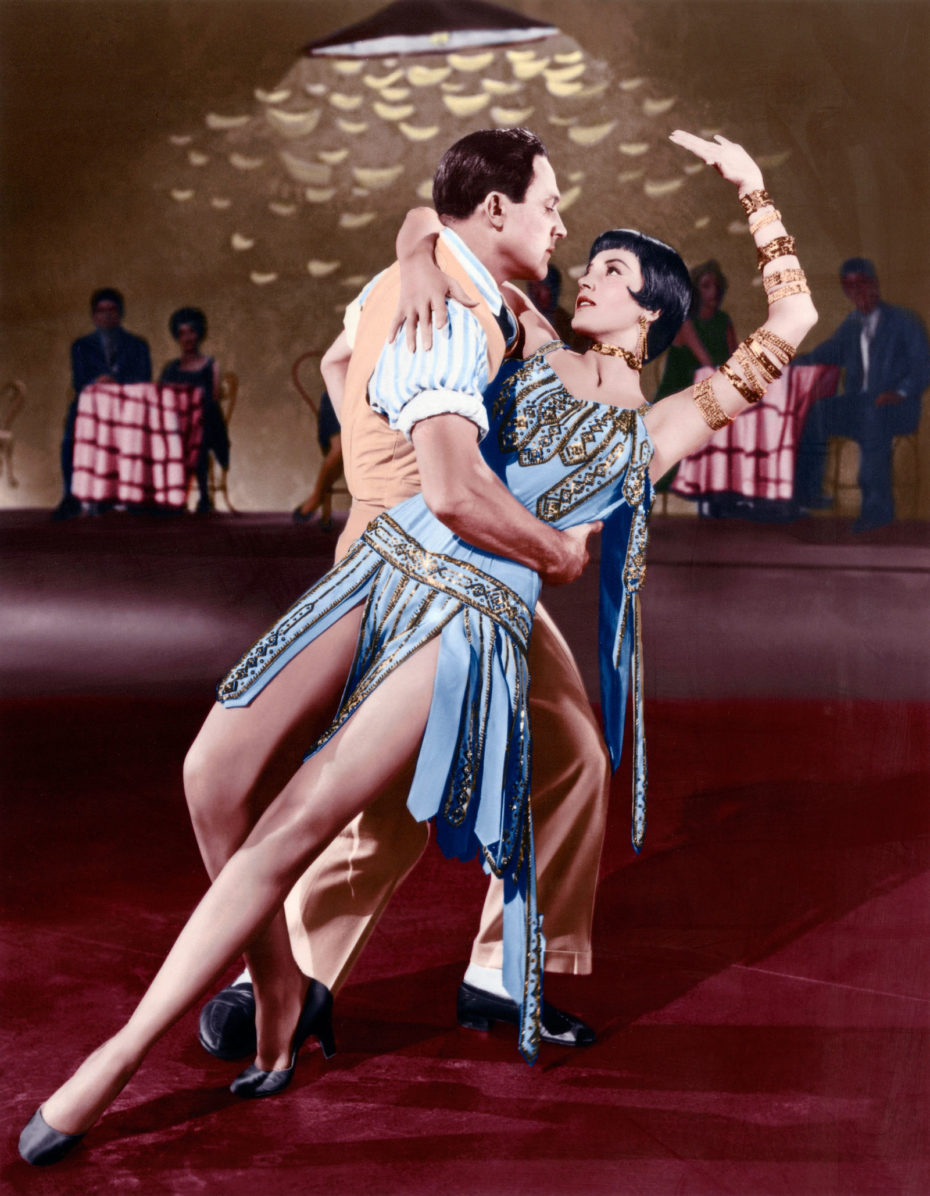 Born Tula Ellice Finklea in Amarillo, Texas, her younger brother called her "Sid" because he couldn't yet pronounce "Sis" properly. It stuck and Sid became her nickname, which was later given a more glamorous spelling when a Hollywood film producers changed it to "Cyd".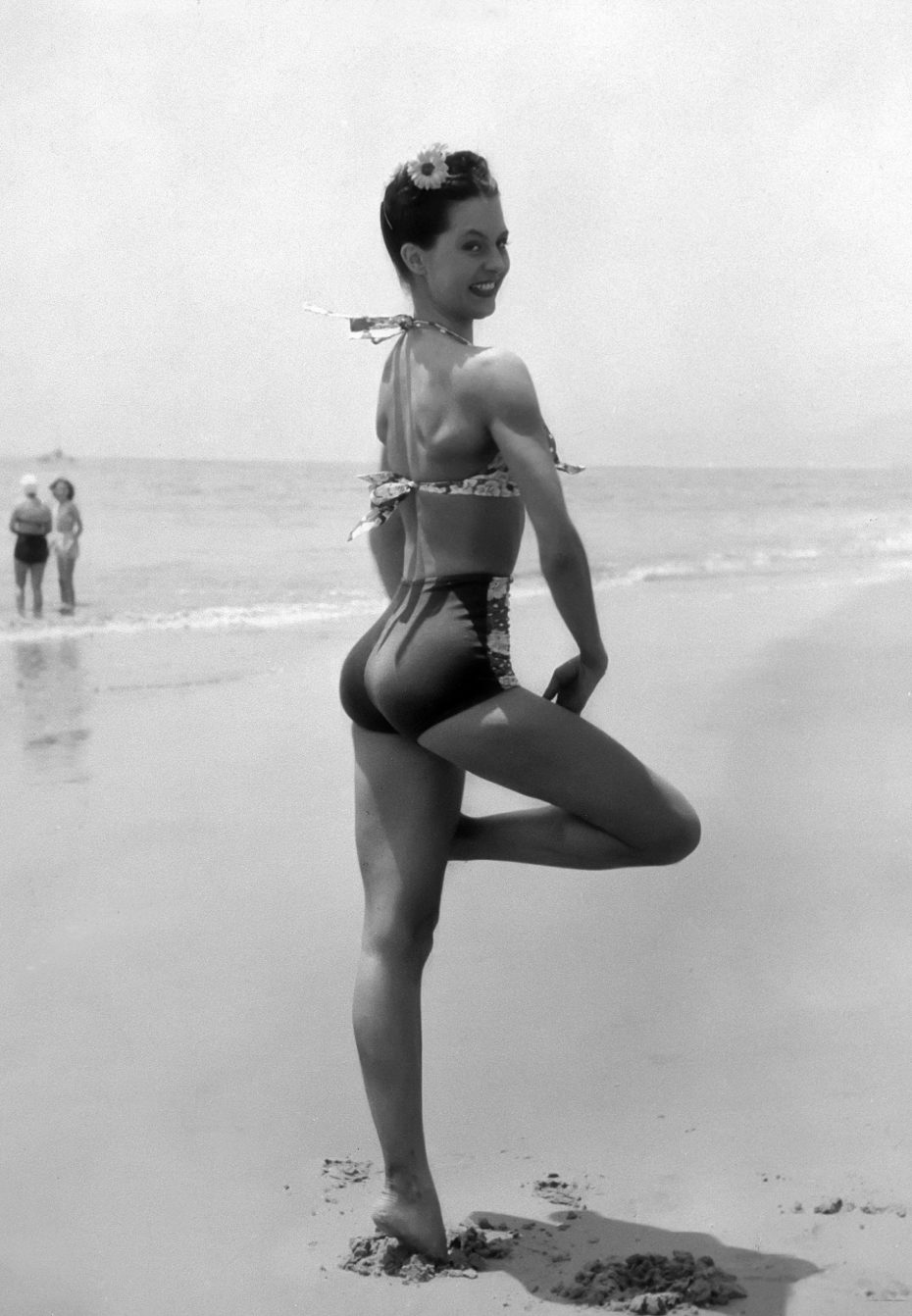 One of the most surprising things to learn about Cyd Charisse is that she suffered from polio as a child, an infectious disease which causes muscle weakness, most often involving the legs, and can result in an inability to move. Dancing was a way to build up her strength and recover from polio and she began studying ballet at 12 in Los Angeles. By the age of 14, she was dancing for the Ballet Russe de Monte Carlo.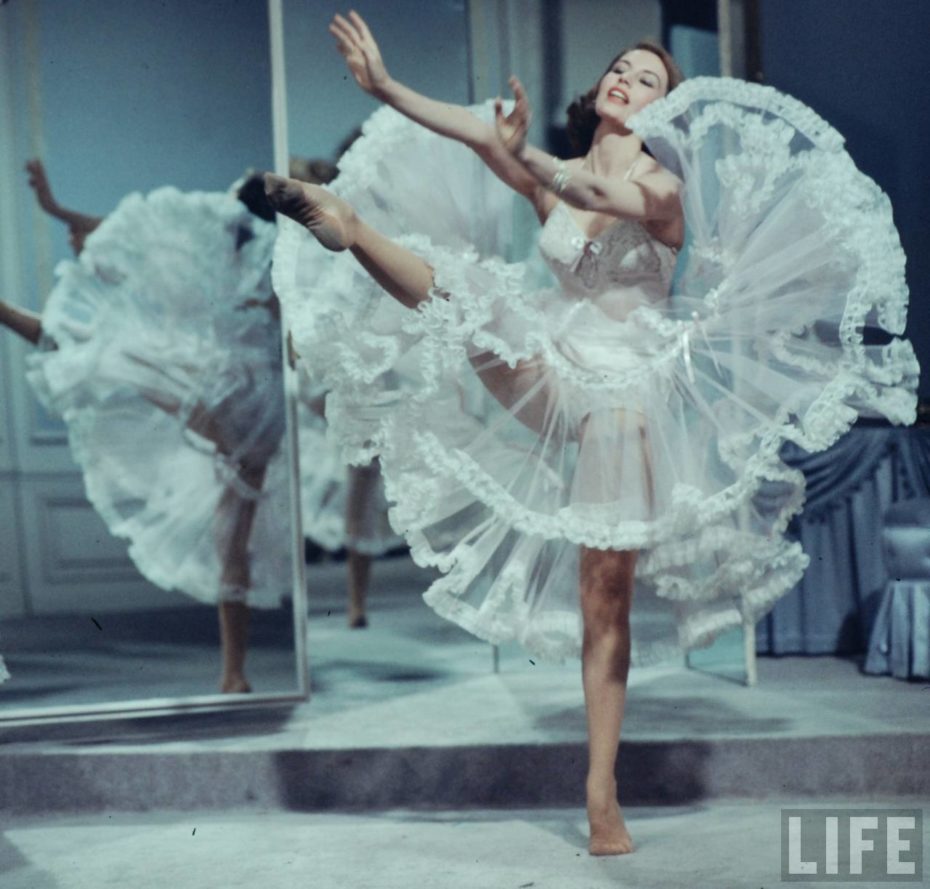 At seventeen, in Paris, she married a fellow dancer, Nico Charisse and had her first son at the age of 20. As war broke out in Europe, the young family returned to Los Angeles, where Cyd got her start in Hollywood, landing dancer roles whenever the major studios needed a feature ballerina. She caught the attention of choreographer Robert Alton, who had discovered Gene Kelly himself, and Cyd was soon signed up with the musical hit-making machine at MGM, under the wing of lyricist an producer Arthur Freed. She became the studio's resident ballet dancer, and after she landed a role dancing with Fred Astaire in Ziegfeld Follies, Charisse was given her first speaking part alongside Judy Garland in 1946's The Harvey Girls.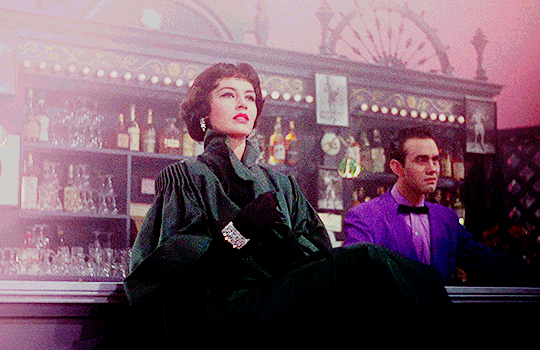 A few B movie parts and box office flops in between, her first huge hit as a lead actress came in 1952 when she played a Native American singer in the whitewashed western, The Wild North. Annoyingly, Cyd doesn't dance in it at all. In fact, across the board, Charisse's musicals for MGM were less profitable than her more "serious" acting roles where she didn't dance. Even when she made dance history with Fred Astaire in Band Wagon, in a scene that would go on to inspire Michael Jackson's music videos for "Smooth Criminal", the movie lost money for MGM. A critic for the film wrote that "…when the bespangled Miss Charisse wraps her phenomenal legs around [Fred] Astaire, she can be forgiven everything—even the fact that she reads her lines as if she learned them phonetically."
Astaire himself called Charisse "beautiful dynamite" adding that "when you've danced with her you stay danced with." But the golden age of big-budget musicals in Hollywood was short lived – although it could be argued that they should have been given another few decades, just for Cyd.
Singing in the Rain was of course the exception to Cyd's less bankable musicals, even if she did effectively stood in for Debbie Reynold's as Gene Kelly's preferred dance partner. Because Reynolds was not a trained dancer, Gene Kelly personally chose Charisse to partner with him in the iconic "Broadway Melody" and ballet scene.
In the steamy "Vamp Dance" segment, reviewers from both the Production Code and the Catholic Church's Legion of Decency objected to one of her movements and demanded it be cut from the film. Upon close examination of the sequence's footage toward the end of the dance, you'll notice an abrupt cut in the editing (2:17 in our youtube clip) when Charisse is wrapped around Kelly, which was probably the offending moment. The same year of the film's release, Charisse supposedly insured her legs for $5 million.
Here are a few other highlights from her career courtesy of Youtube:
Cyd as a Boudoir Ballerina Silk Stockings (1957):
Cyd as a Dancing Communist (also Silk Stockings):

Cyd as a Scottish Lass in Brigadoon (1954):



Wowing us in a "Pretty Woman" worthy evening gown in Deep in My Heart (1954):
Doing the flamenco in The Kissing Bandit (1947):
Giving her best Vegas showgirl in Meet me in Las Vegas (1956):
Charisse retired from dancing in the late 1950s. Hollywood musicals were no longer pulling in audiences, but she continued to appear on screen until the 1990s. She played a supporting role in Marilyn Monroe's last, unfinished film before her untimely death in 1962. Cyd speaks about Monroe's difficulties on set in her final days in this clip from a television documentary.
Check her out aged 67 in Janet Jackson's music video:
Cyd was awarded with the National Medal of the Arts and Humanities in 2006, the highest official honour you can receive in the arts. She died in 2008 in Los Angeles.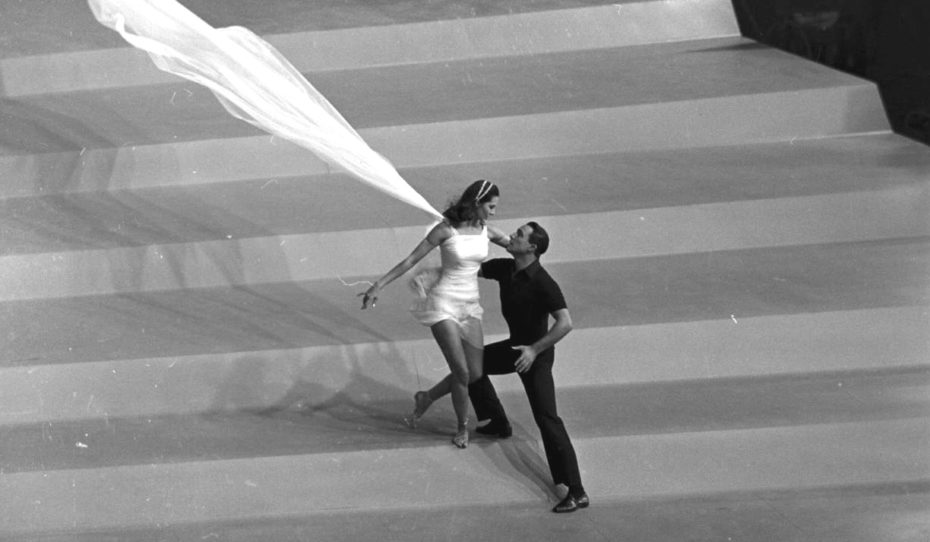 In her autobiography, she compares her famous dance partners, Fred Astaire and Gene Kelly.
As one of the handful of girls who worked with both of those dance geniuses, I think I can give an honest comparison. In my opinion, Kelly is the more inventive choreographer of the two. Astaire, with Hermes Pan's help, creates fabulous numbers – for himself and his partner. But Kelly can create an entire number for somebody else … I think, however, that Astaire's coordination is better than Kelly's … his sense of rhythm is uncanny. Kelly, on the other hand, is the stronger of the two. When he lifts you, he lifts you! … To sum it up, I'd say they were the two greatest dancing personalities who were ever on screen. But it's like comparing apples and oranges. They're both delicious.

Cyd Charisse