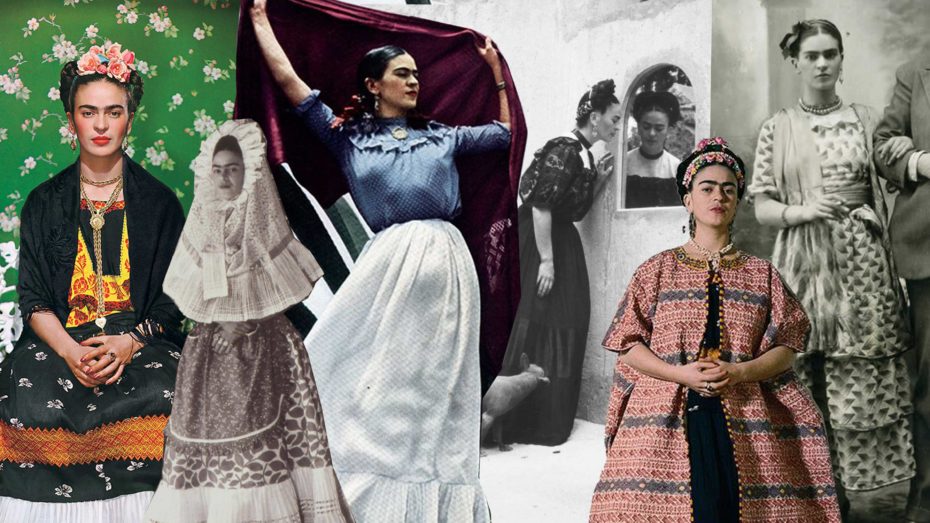 Where would Friday Kahlo shop if she was alive today? She's still one of the most revolutionary and influential women in modern culture, so naturally, you might be wondering – where can you get a wardrobe like hers these days? Those colourful folksy prints, artisanal embroidery and quirky accessories are just what summer dreams are made of. We can't picture Frida as a fast fashion consumer, so let's turn our attention to some smaller companies creating heirloom pieces that you could live in your closet forever. So with our all-day everyday muse and queen of bohemian style to guide us, let's go shopping!
Mochi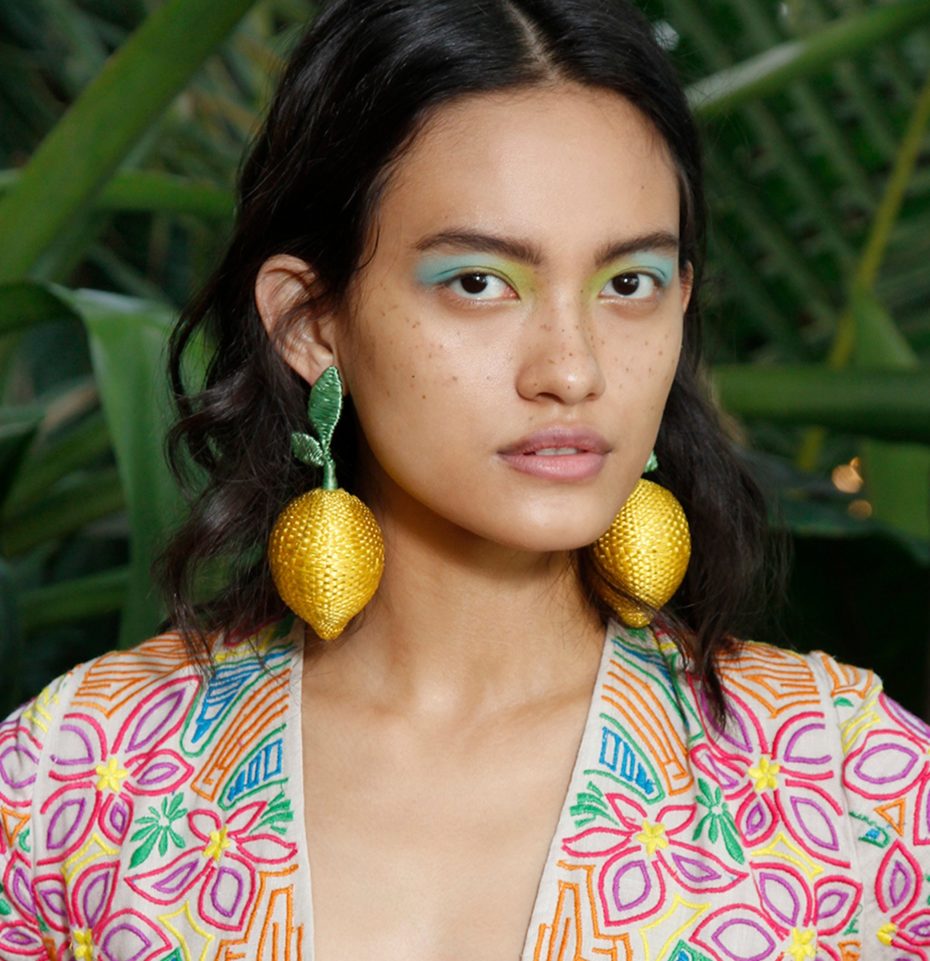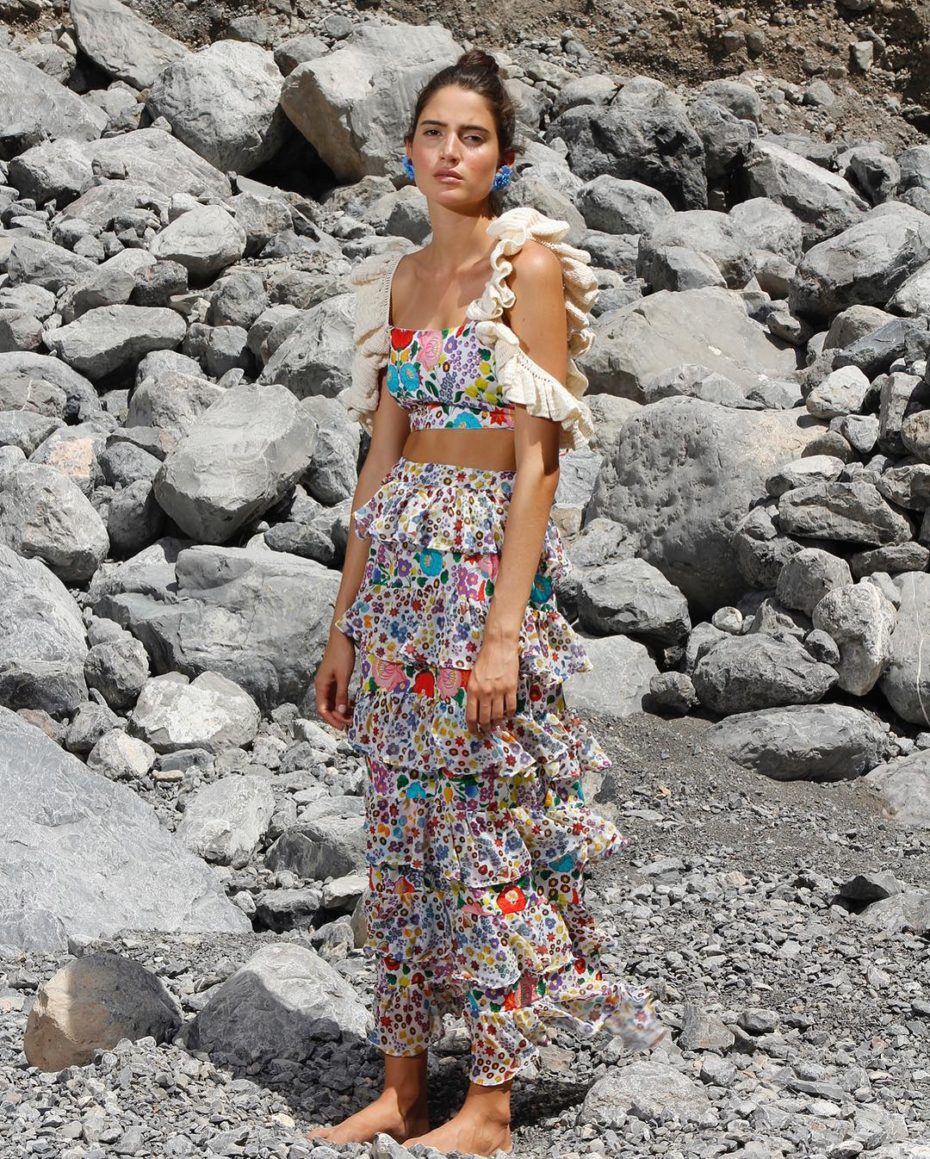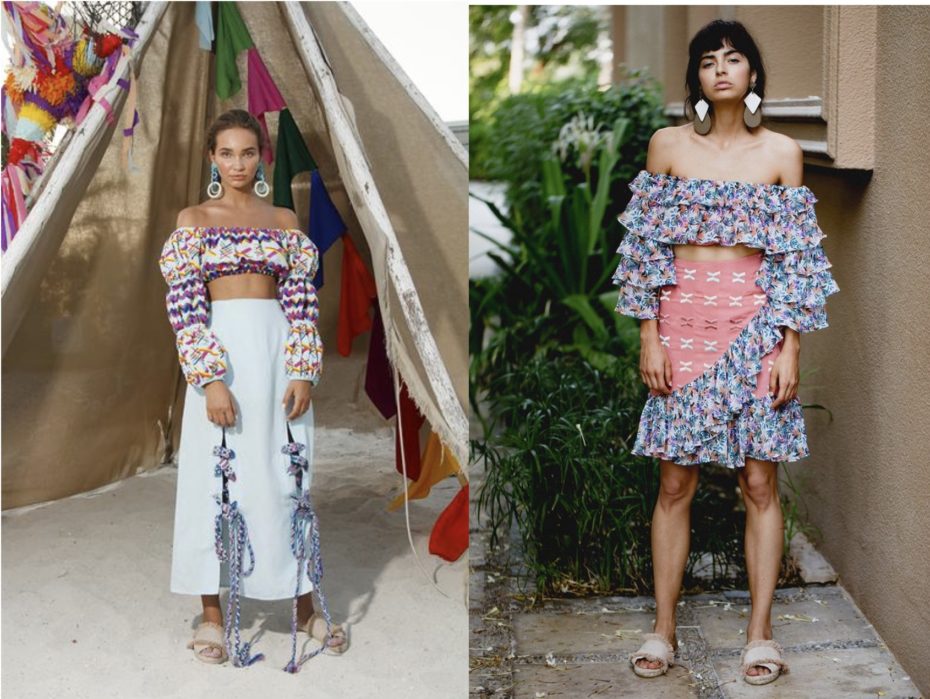 Founded by Palestinian talent Ayah Tabari in 2013, not only does Mochi make some of the most deliciously eclectic clothing we've see in a while, the brand is also serious about ethical fashion and was born to support stitching communities around the world. "We aim to assist these communities by creating jobs and opportunities … [and] travel extensively to different destinations, familiarize ourselves with the cultures and traditions in order to design a collection that truly and authentically represents its origins.".
Discover Mochi here.


Filly Boo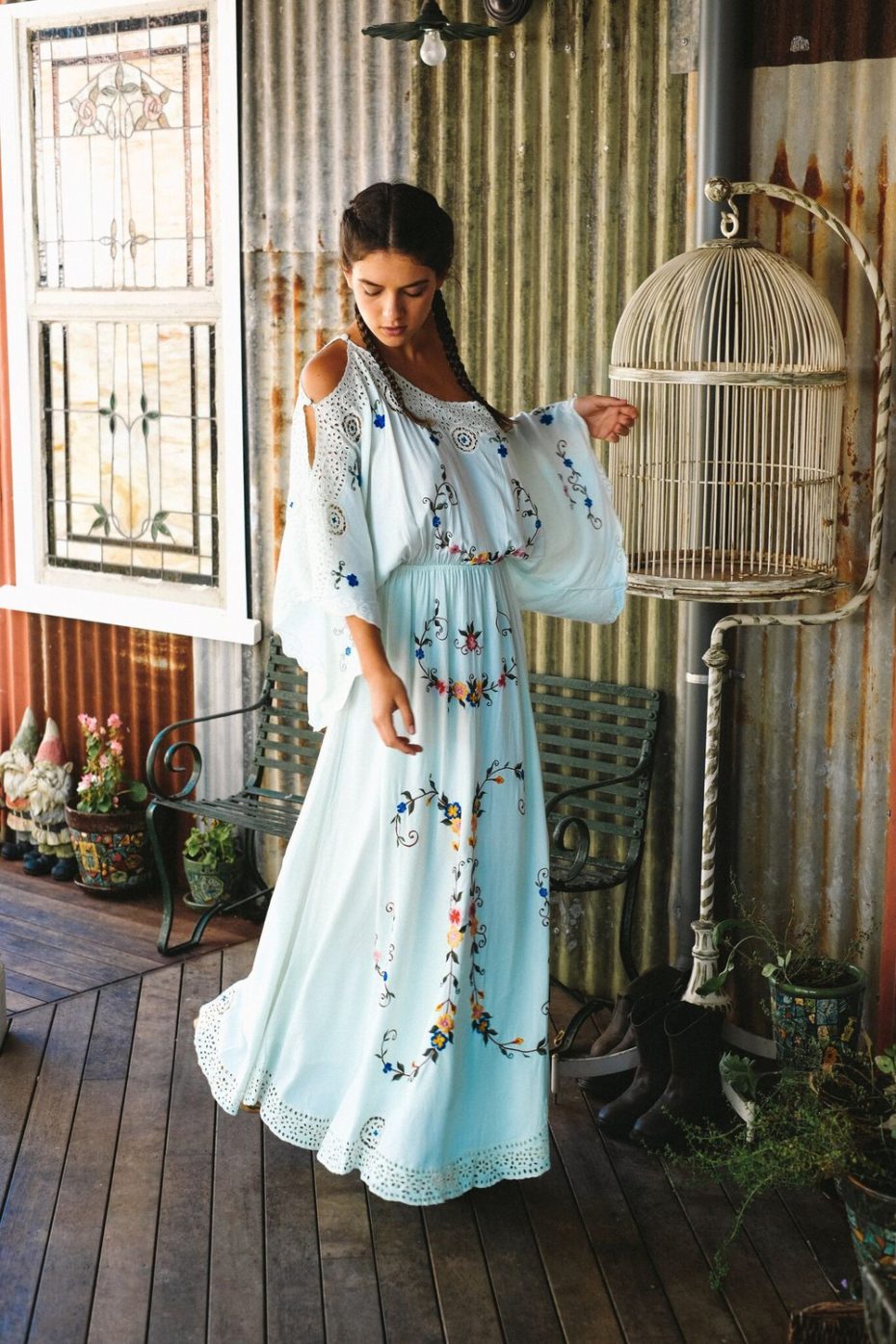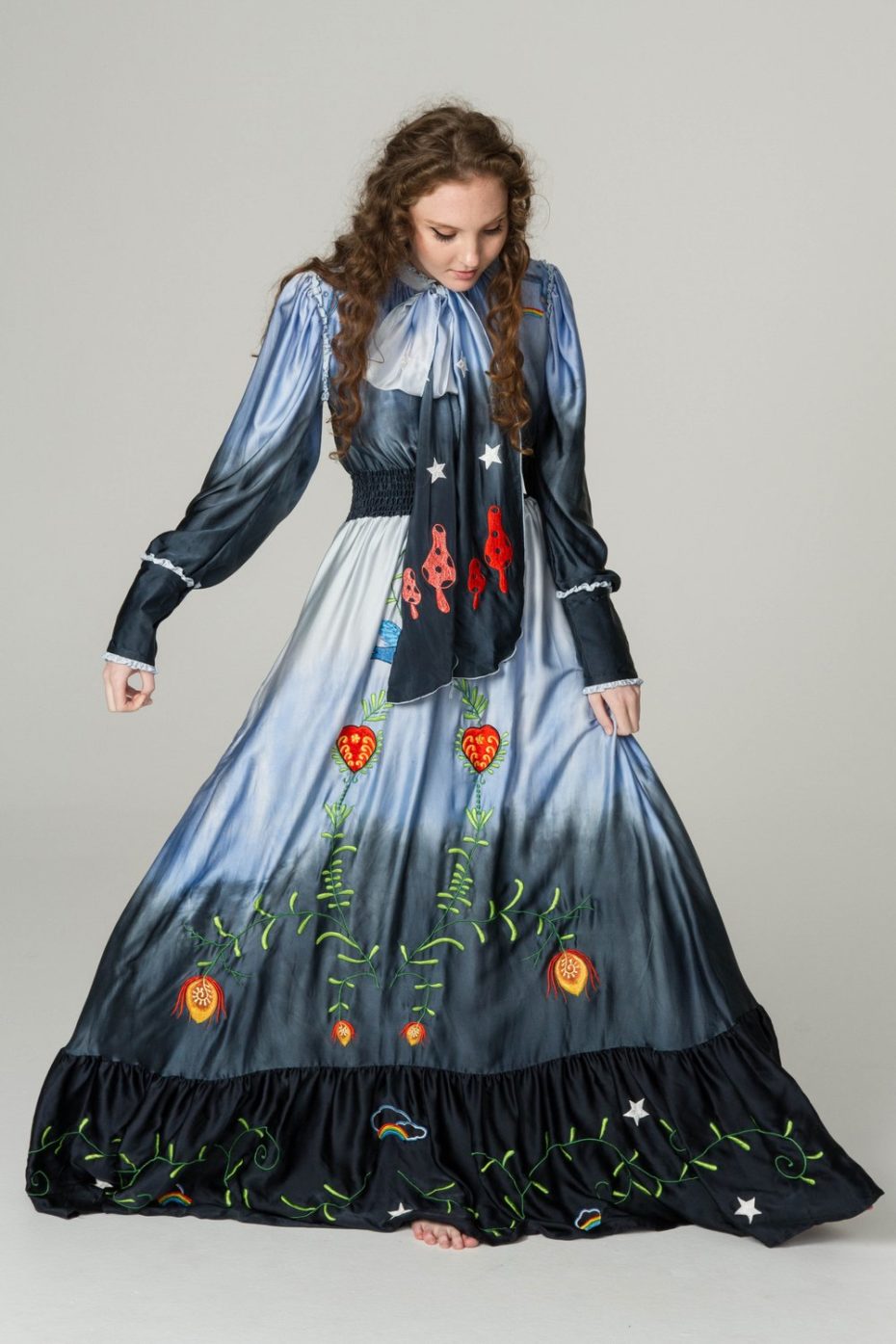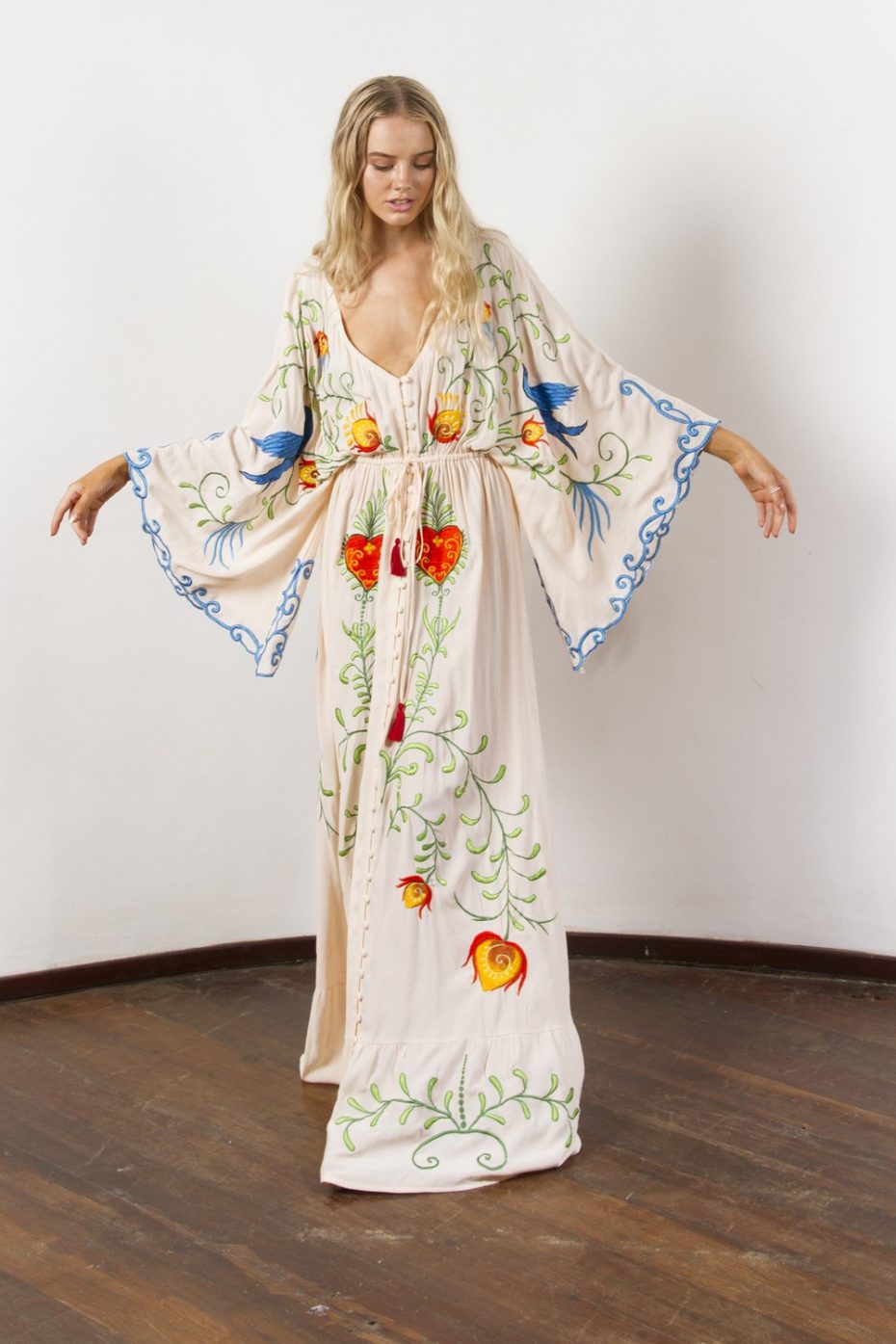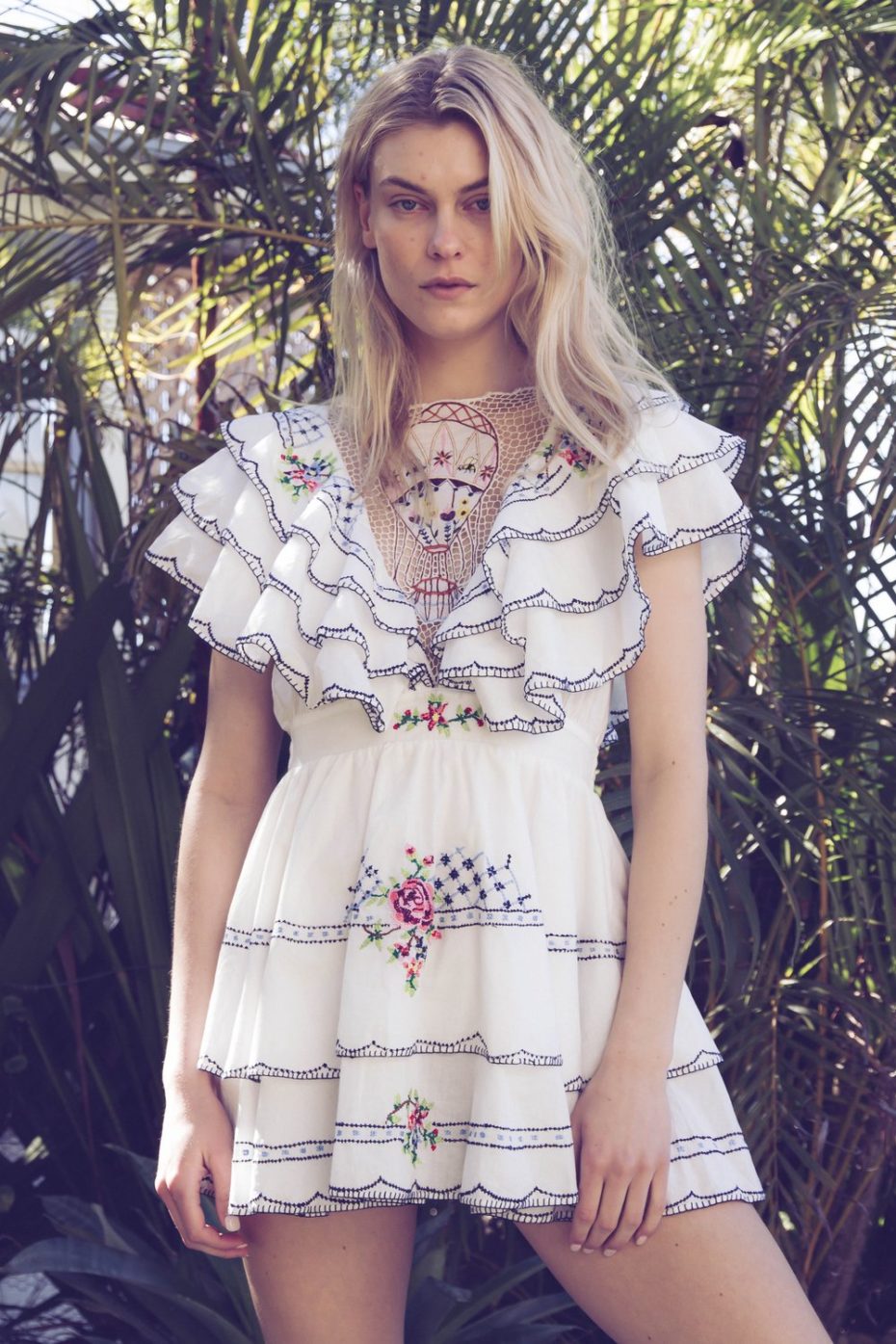 Fillyboo is a wonderfully whimsical label based in Australia but everything is lovingly made in Bali, Indonesia by highly skilled artisans, embroidered and crocheted in small villages in the mountains. If you're on the lookout for a one-of-a-kind bohemian folk dress, this Fillyboo should be on your radar.


Cult Gaia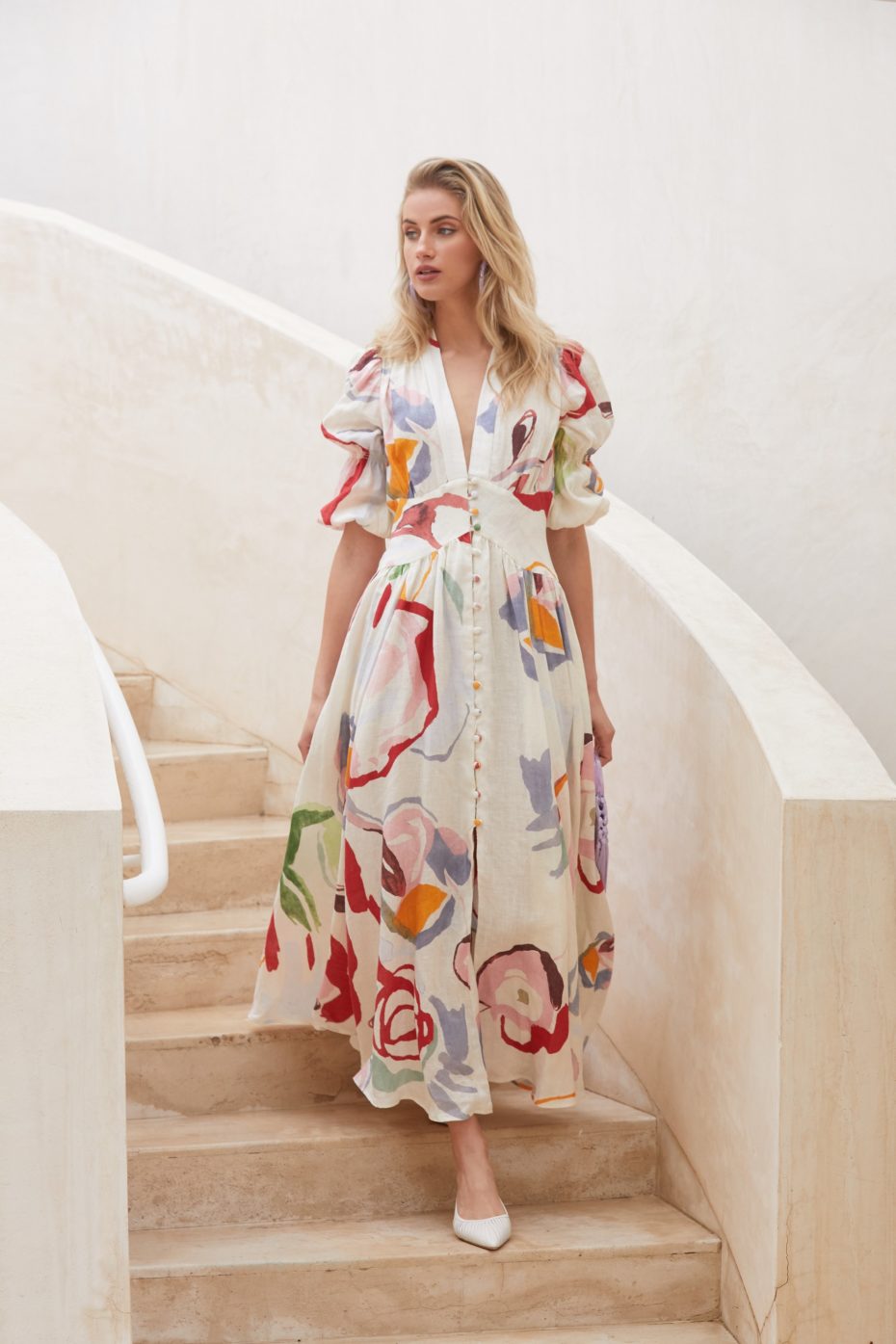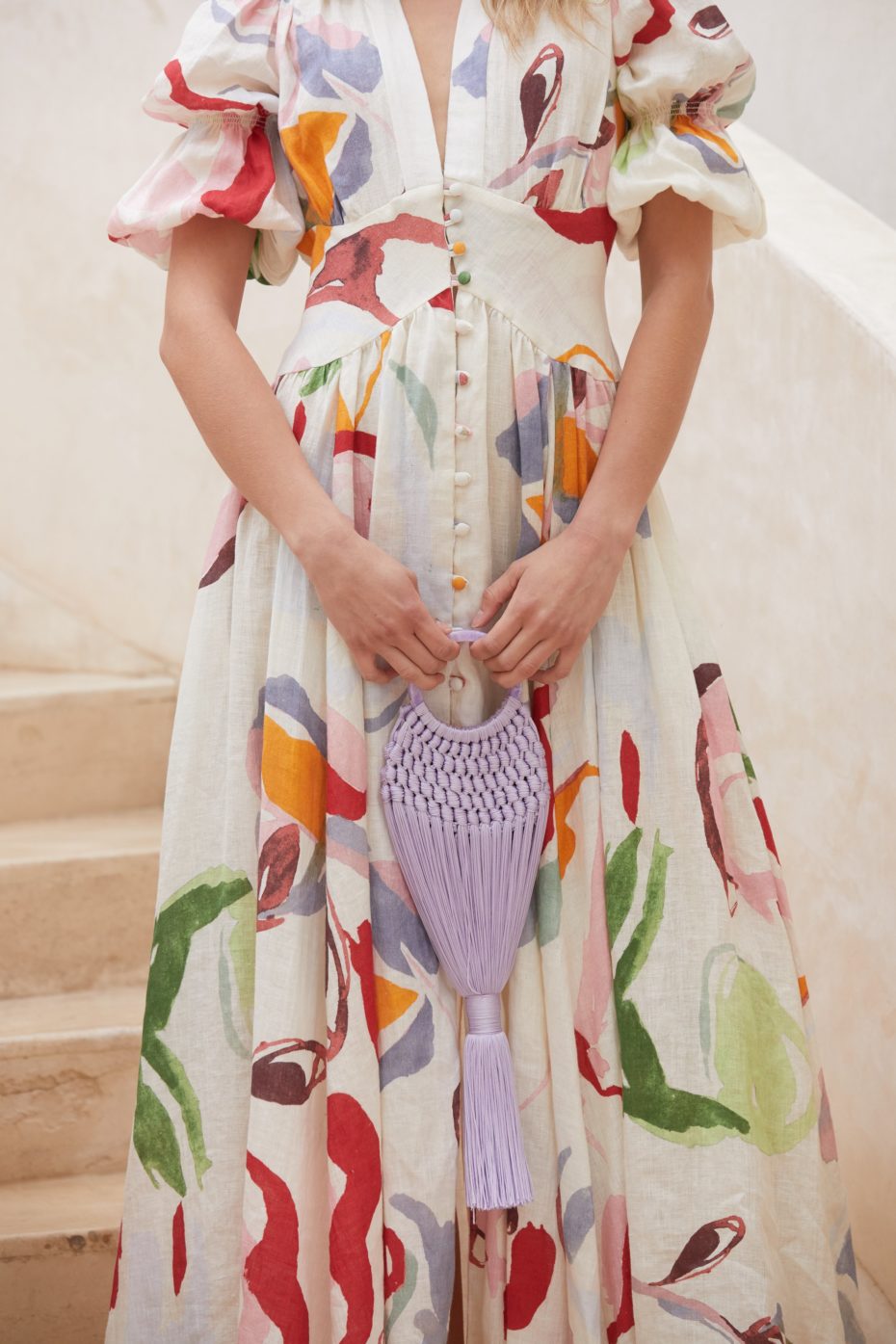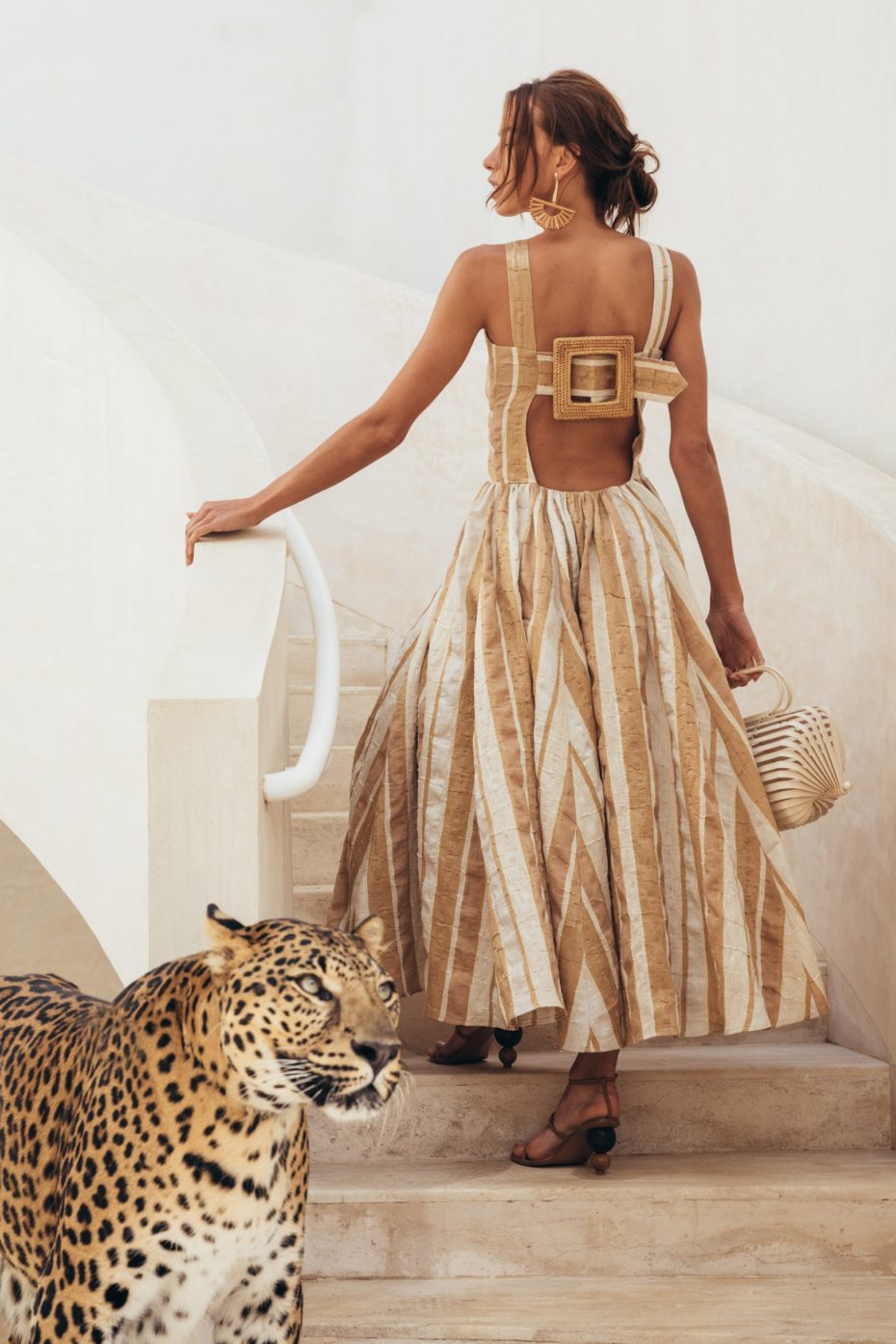 "Great brands are cult-like, uniting like-minded people in their aesthetic ideals." We couldn't agree more and confess that if Cult Gaia has us totally brainwashed at MessyNessyChic. "Painted" linen dresses, quirky accessories, and heirloom pieces, these are the kinds of clothes that live in your closet forever.
Discover Cult Gaia.


Love Shack Fancy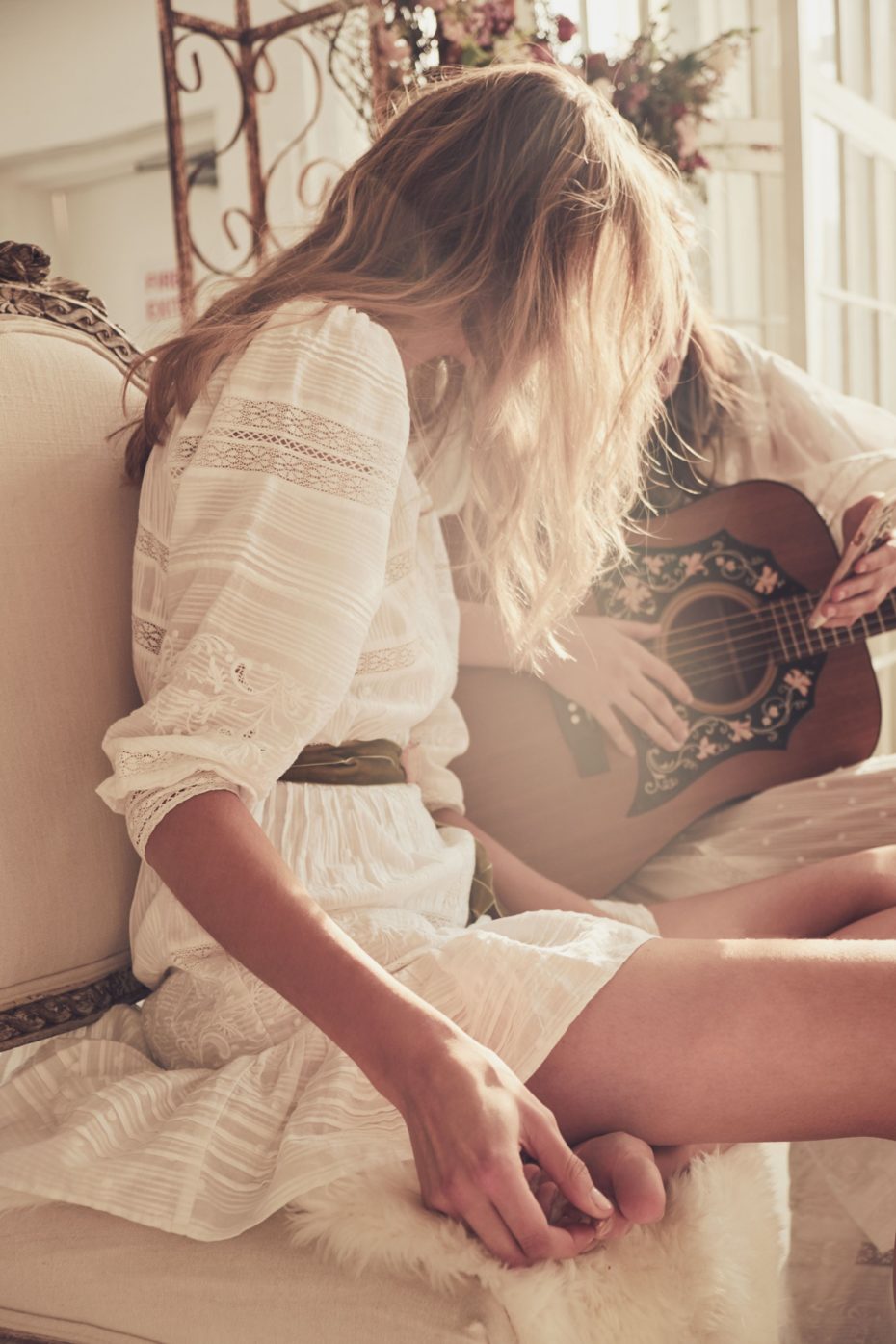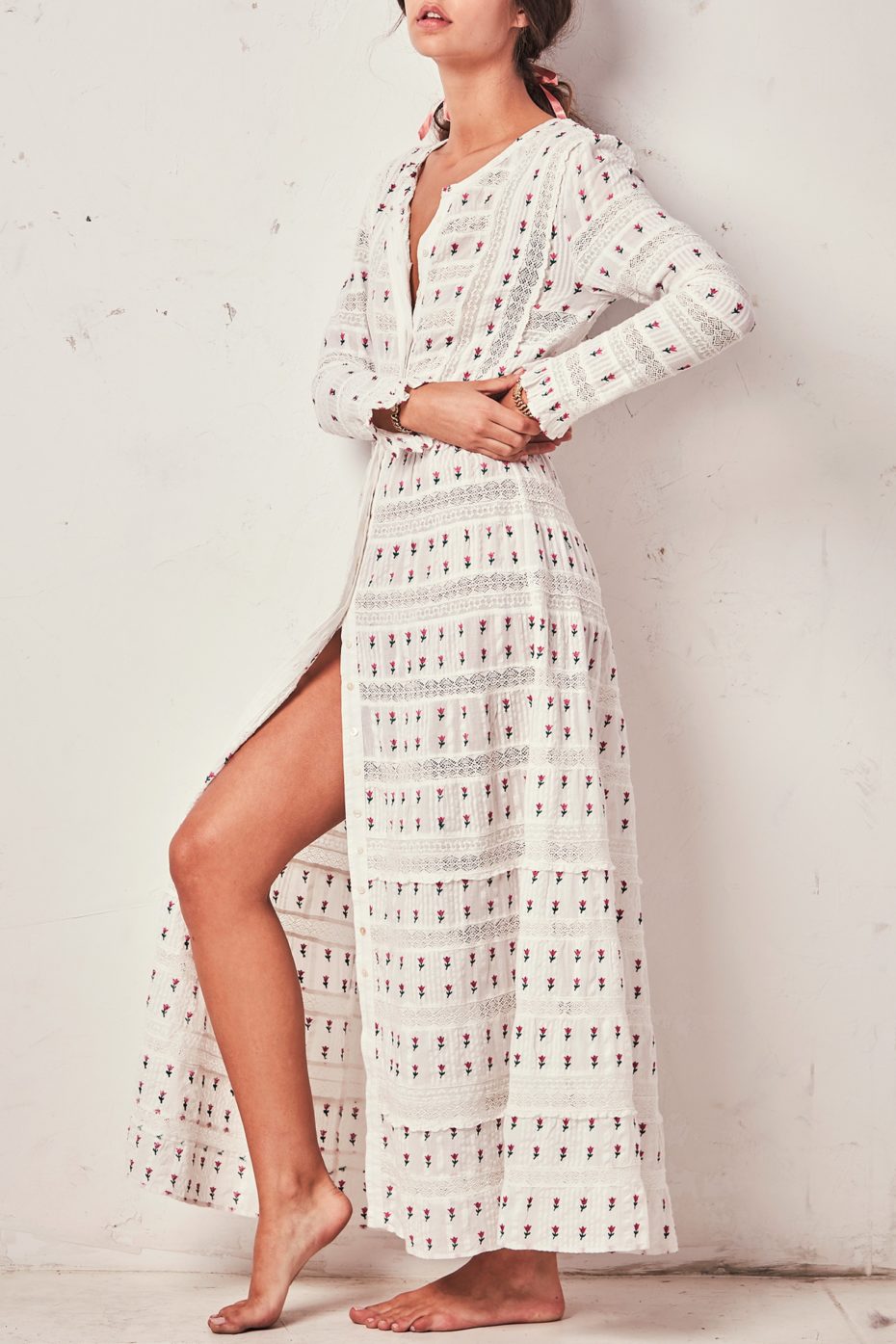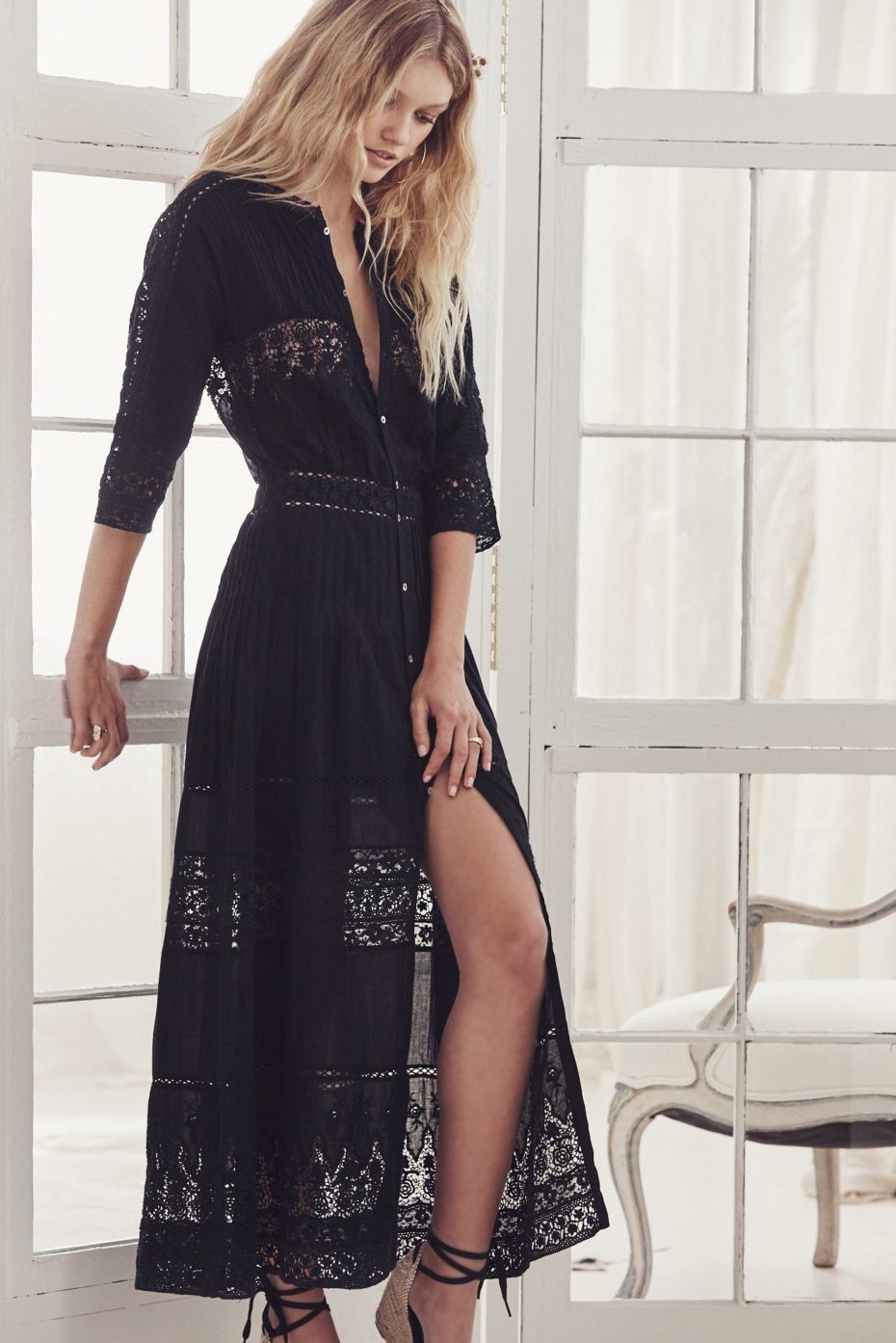 Love Shack Fancy is just about the most romantic brand around. Their collections are simply gorgeous to look at and dream of a life spent frollicking through fields barefoot wearing the dreamiest vintage lace dresses.
Fall in love with Love Shack Fancy.


Rhode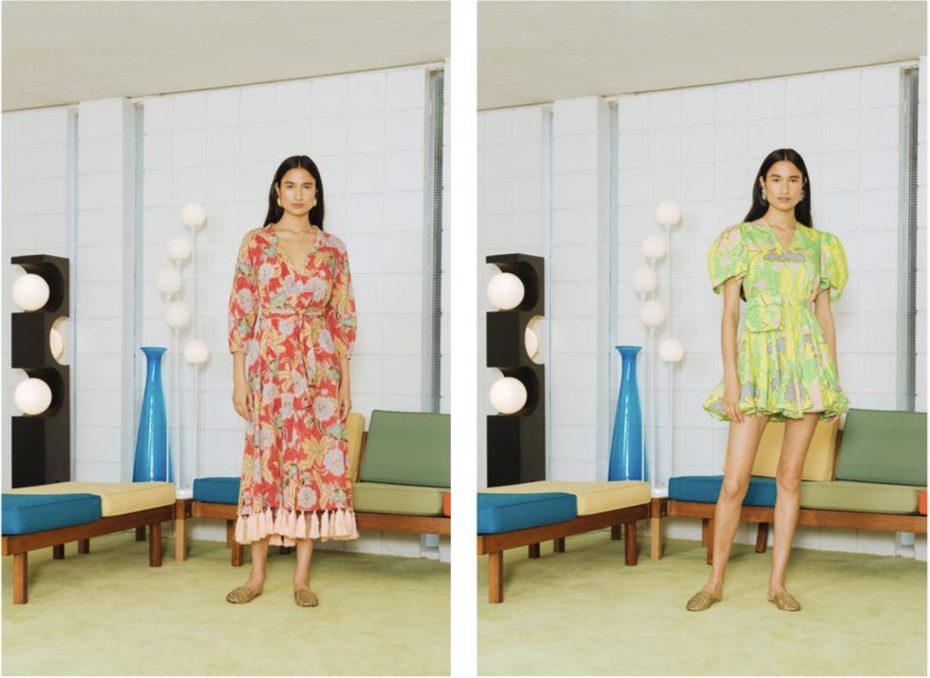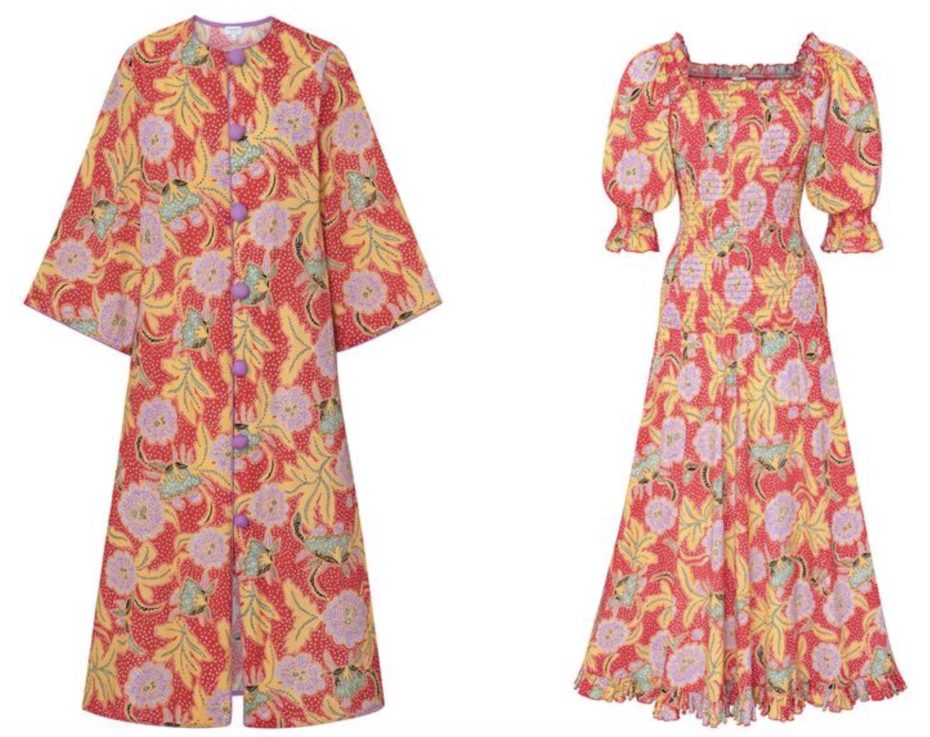 Phoebe Vickers and Purna Khatau came up with the idea for Rhode over sunset drinks in Goa. Khatau is from Bombat and Vickers is a New Yorker. Together they've create a killer summer wardrobe for any modern-day Frida. Think beautiful kaftans, tropical prints, bohemian tassels – all with a cool girl edge.
Shop Rhode.


The Vampire's Wife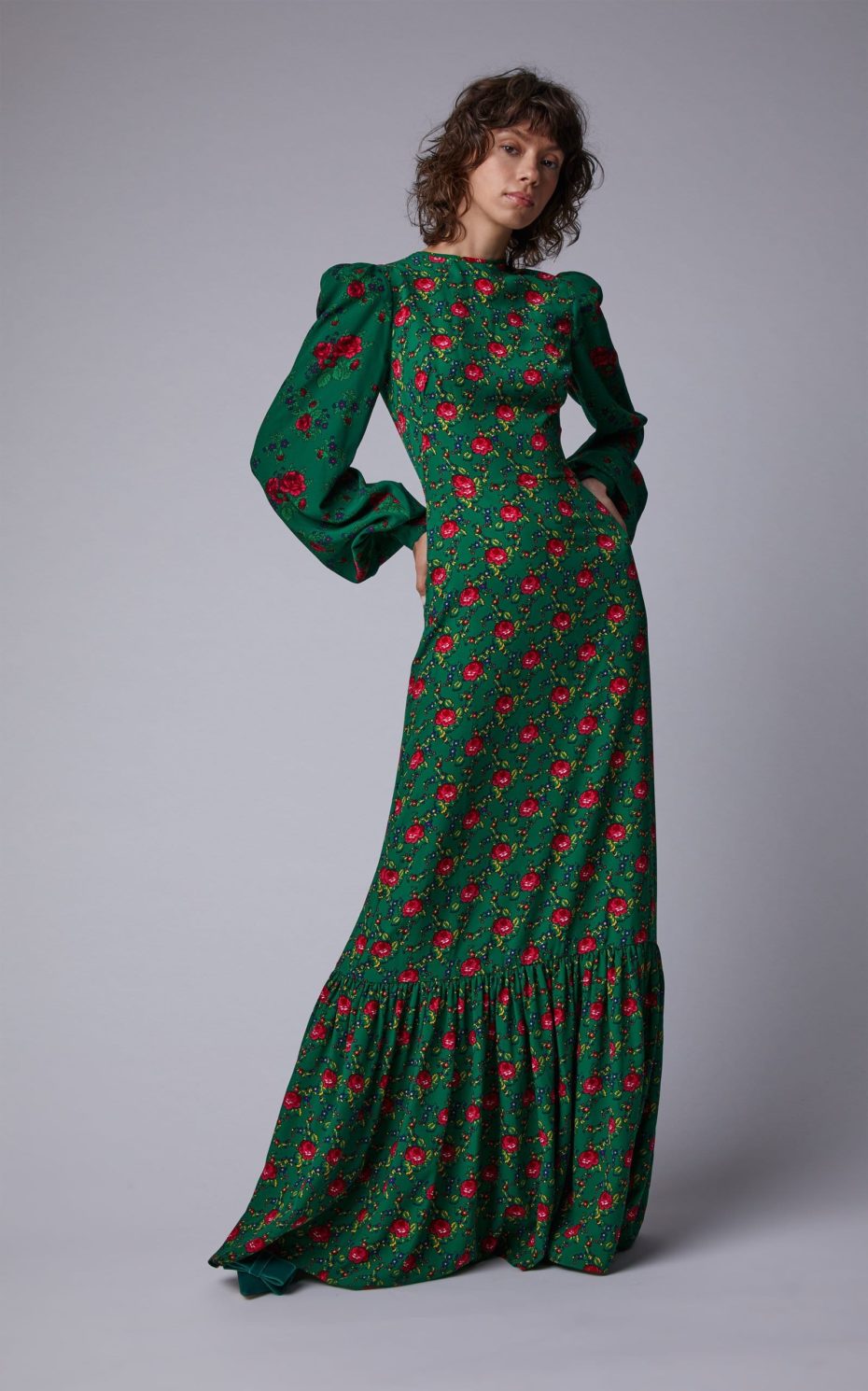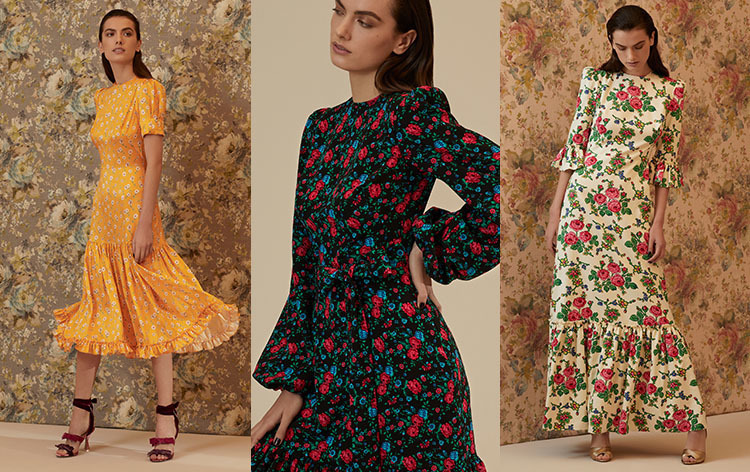 If the name doesn't already say it all, this is the bewitching fashion brand created by Nick Cave's wife, Susie Bick. Her dresses are somewhere between Morticia Adams and Frida Kahlo, made for making an entrance.
Discover the Vampire's Wife.


Bernadette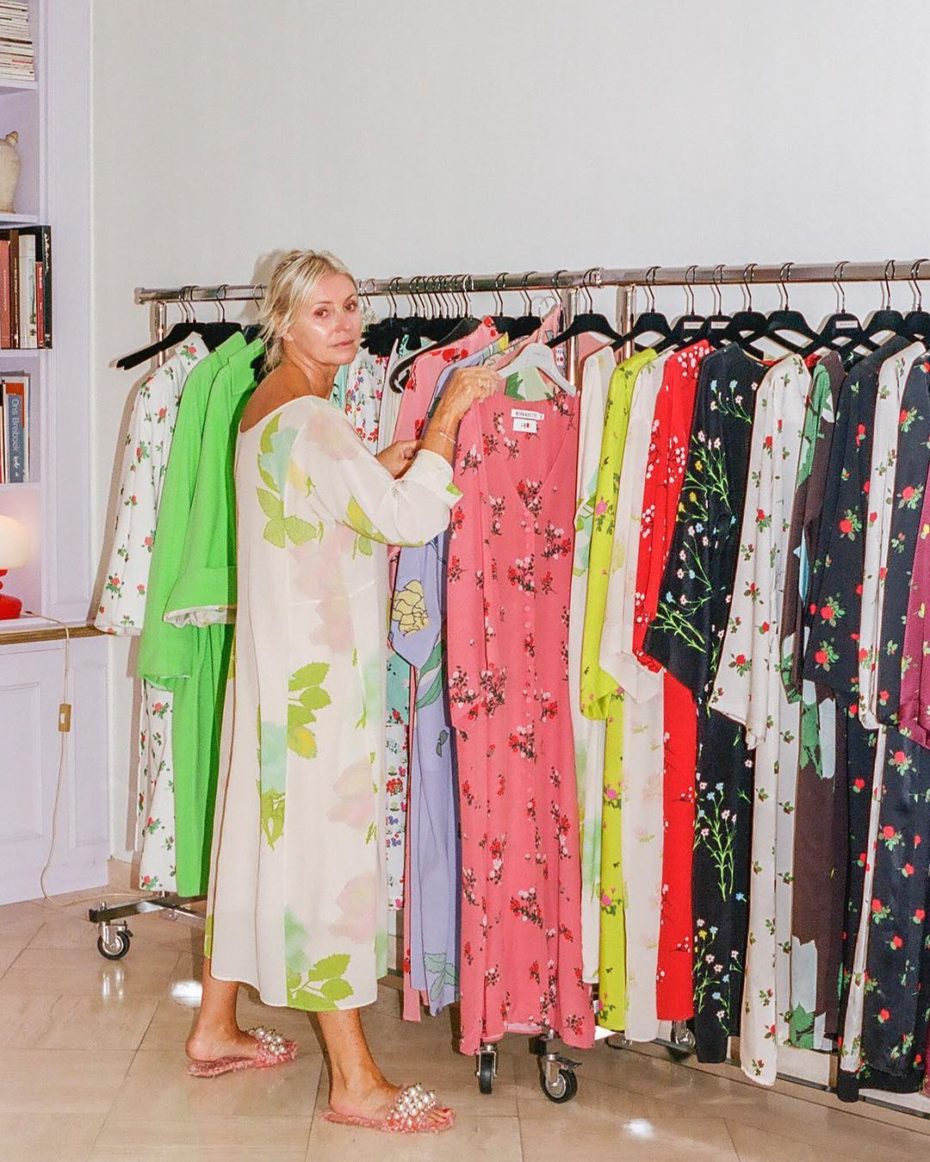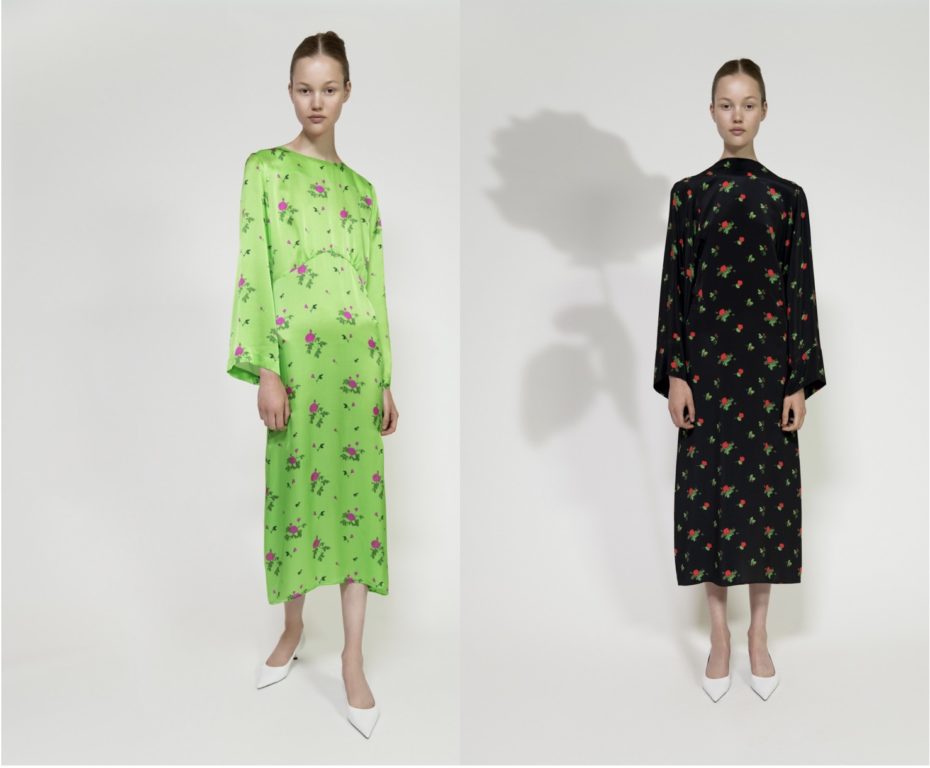 We love that Bernadette is a mother-daughter operation, based in Antwerp defined by easy-to-wear silk dresses with gypsy folk prints. The kind of dresses you might host a bohemian dinner party at home in.
Discover Bernadette.


Rixo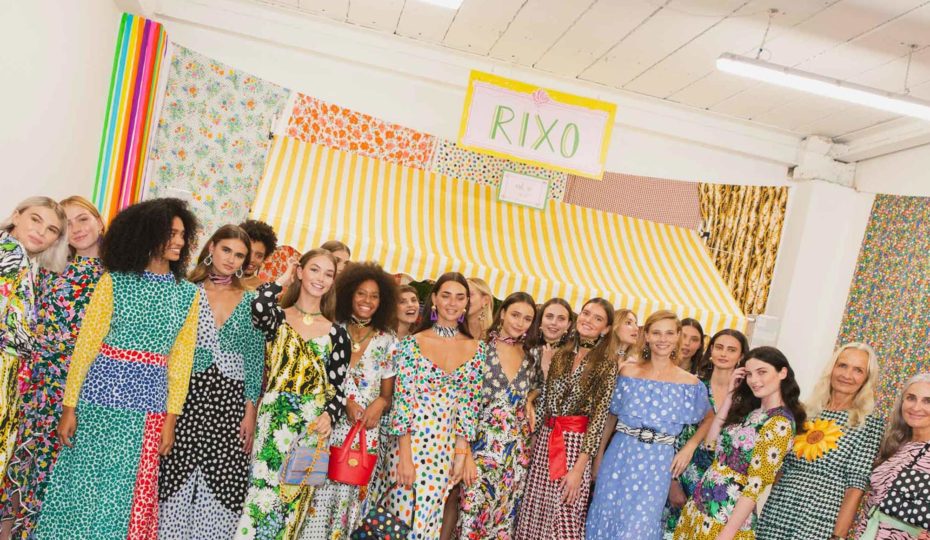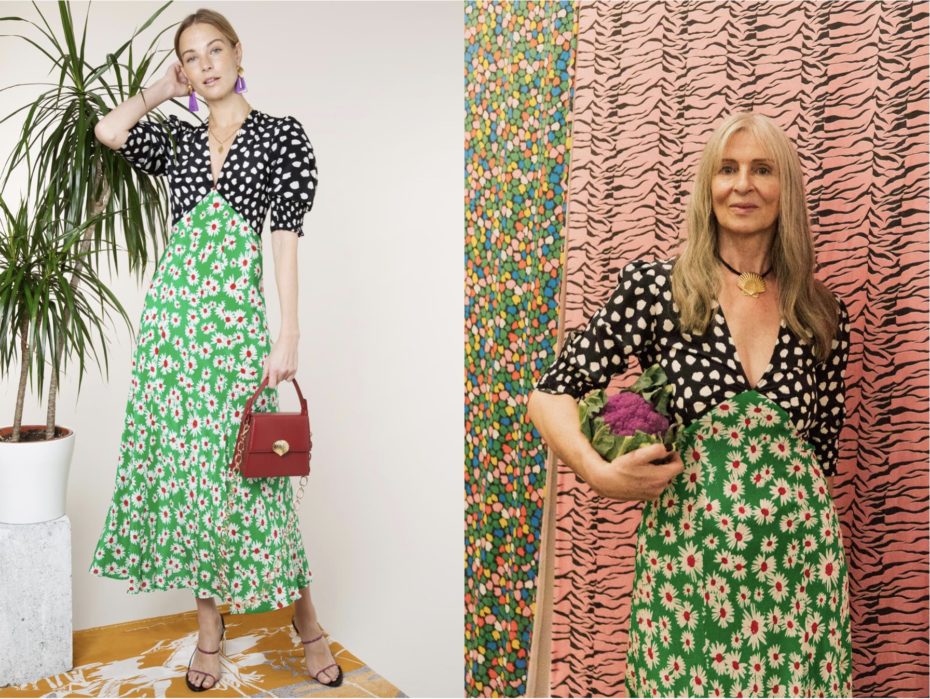 London duo and best-friends, Henrietta Rix & Orlagh McCloskey are behind Rixo and their technicolour collection of floaty dresses. They're not afraid to mix loud prints and you shouldn't be afraid to stand out from the crowd in one of these numbers.
"Always inclusive, always empowering, we create a fusion of original hand-painted prints and timeless silhouettes to flatter every woman, irrespective of age, season, size, nationality or time of day."
Shop Rixo.


Self Portrait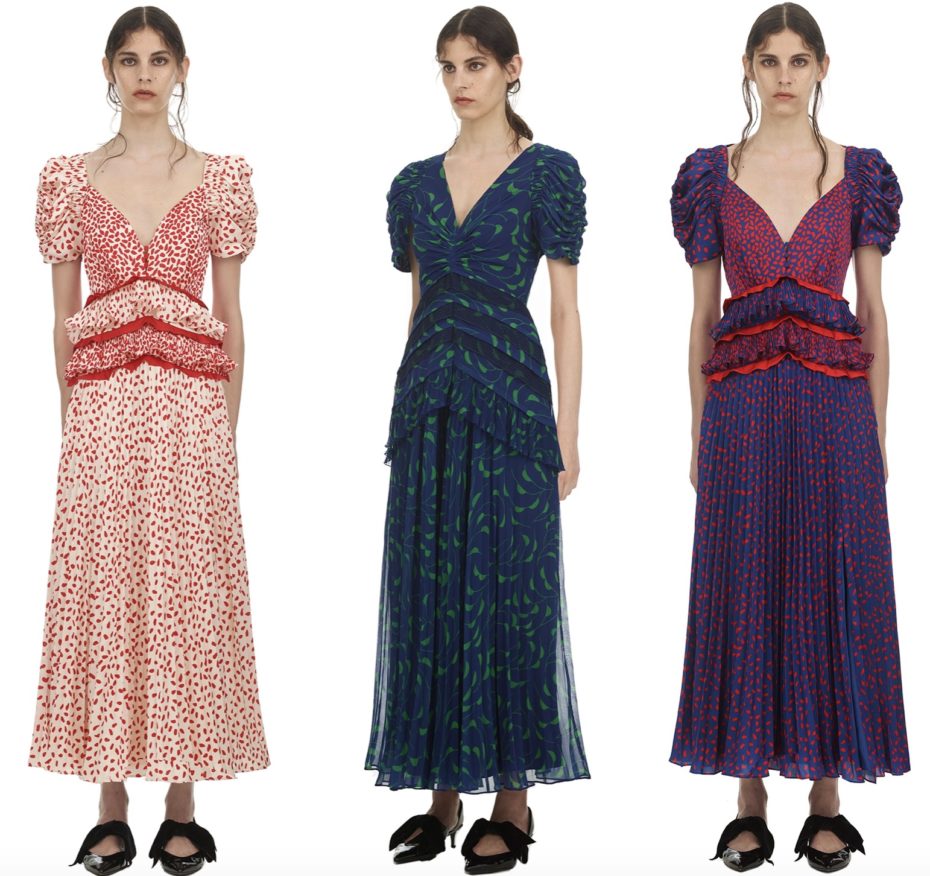 If you're looking for a special party dress or something unique for a wedding, Self-portrait has some really interesting price points for what often looks like haute couture. Looking for a wedding dress under $500, check out the label of a London-based Central Saint Martins graduate, Self-Portrait.


Carolina K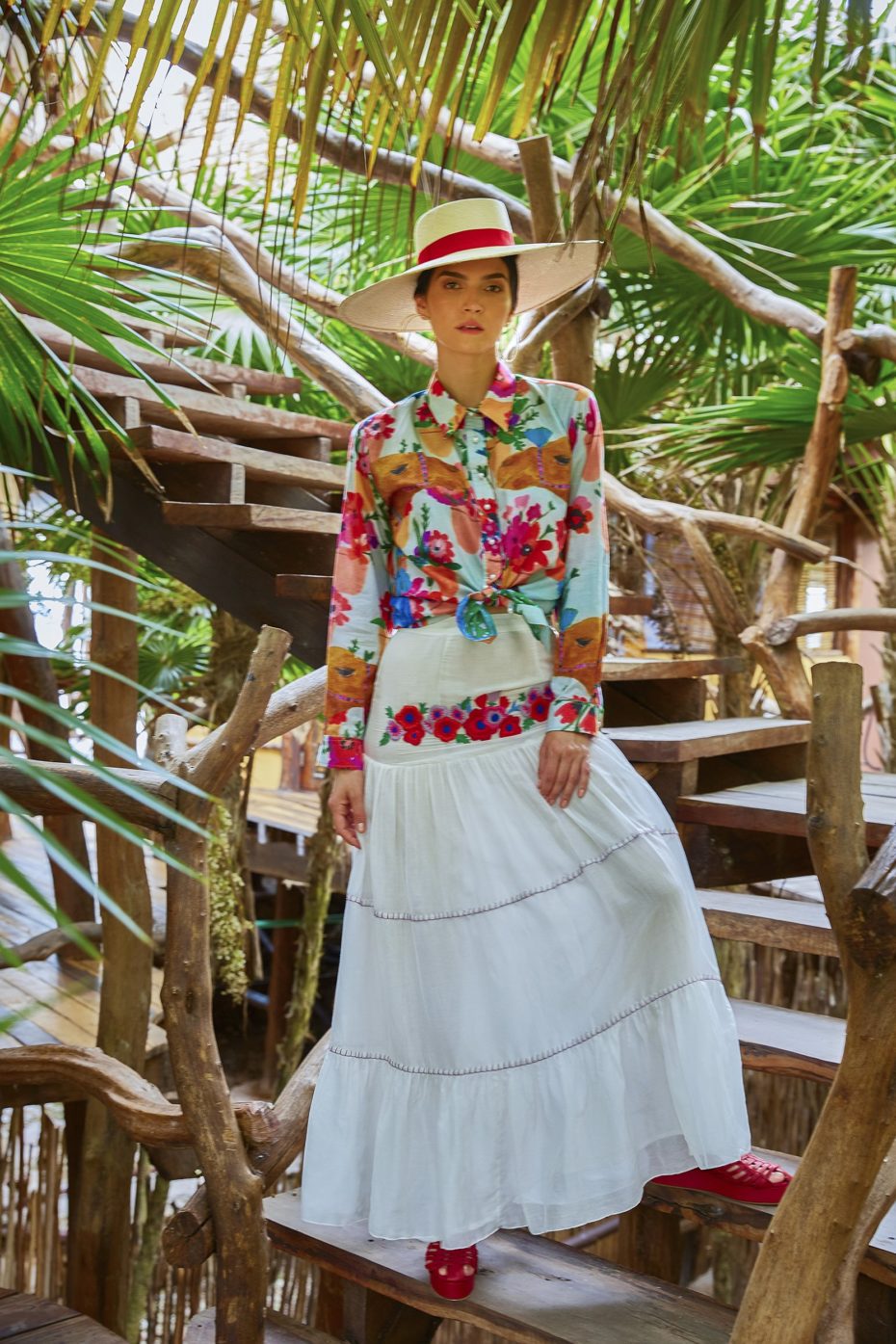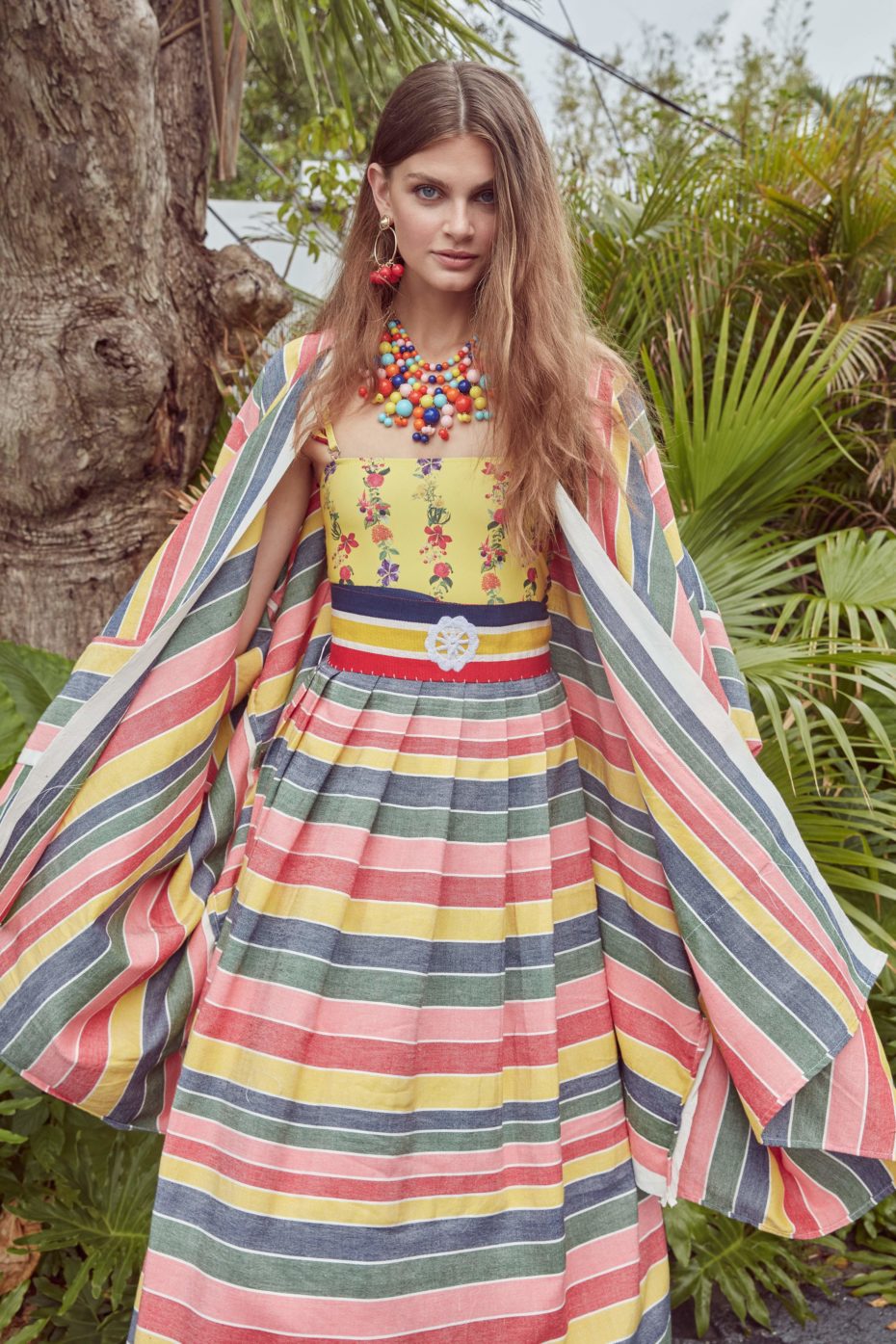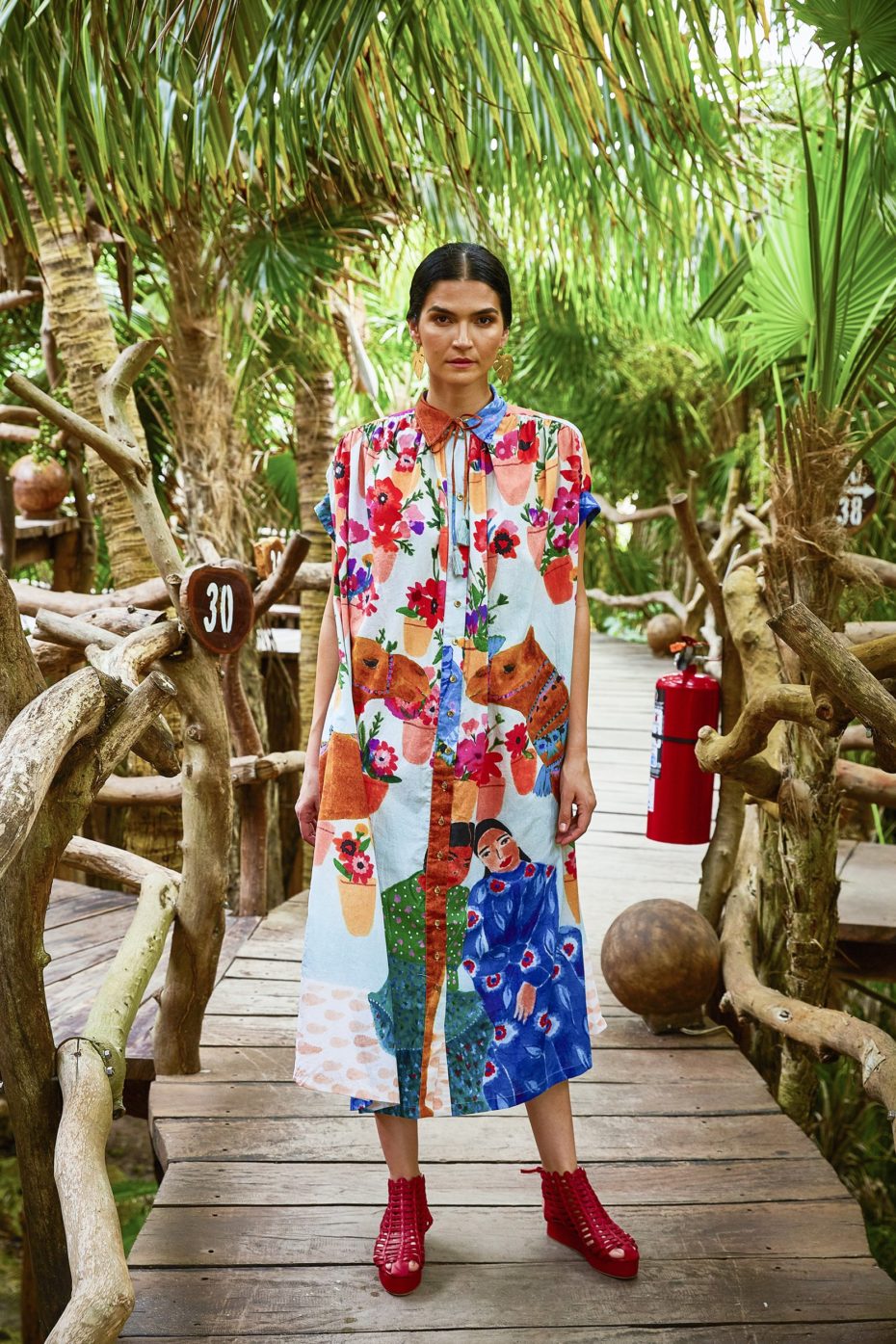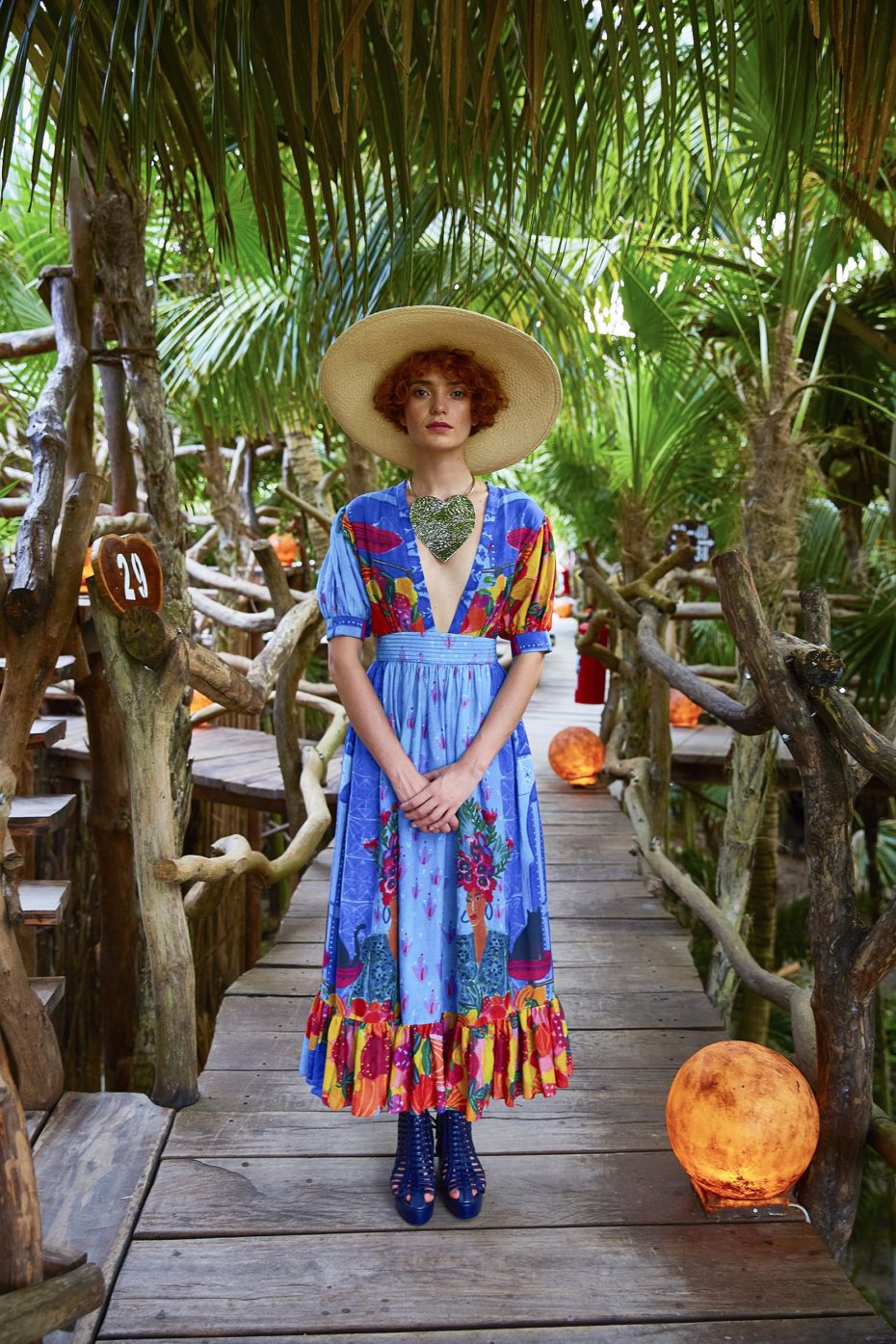 This list wouldn't be complete without a Latin American designer. Carolina K creates some truly wow pieces made by artisans around Mexico, Peru and India. Her prints are influenced by indigenous people, markets books and cultures she discovers on her travels around the world, but no doubt, she's inspired by the woman herself, Frida Kahlo. And this is probably the closest you can get to her wardrobe.