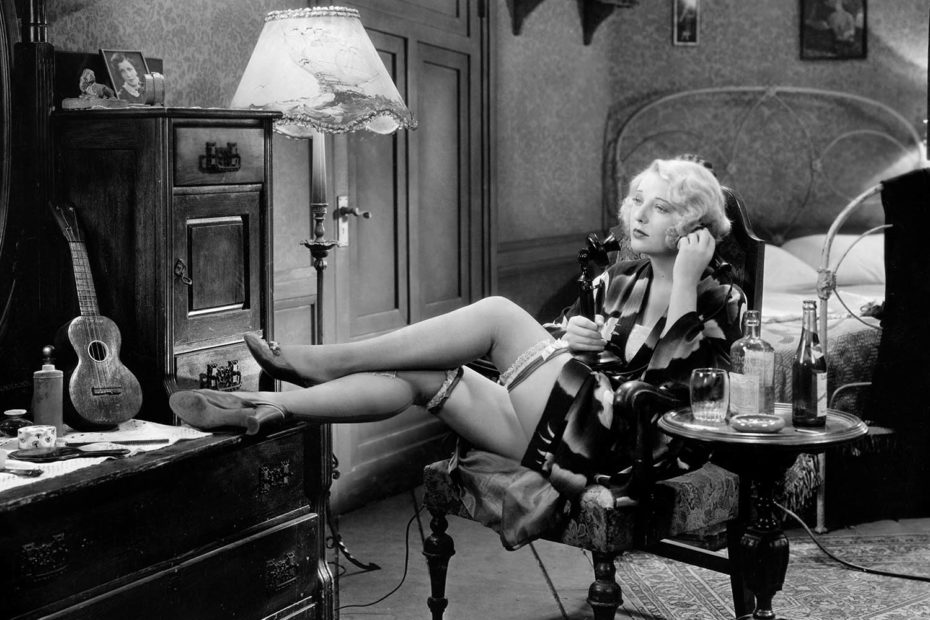 Before we even knew it as "Hollywood", the American film industry was a very different place, producing a surreal amount of extraordinarily liberal and raw movies that would give today's rated-R movies a run for their money; featuring nudity, strong female characters, sex, drugs, violence, abortion and even homosexuality. But everything changed in the year 1934, when a strict moral code laid out by a government-hired presbyterian pastor, known as William Hays, began dictating the way Hollywood – and America – would behave for generations to come. More than just a puritanical blip on the timeline for our ostensibly enlightened film industry today, the longterm impact of the Hays Code on American culture is perhaps only now coming to light. With the way that movies and television have programmed our understanding of history, world view and our denial of "darker" elements for so long, we're only just beginning to understand how its censorship might have changed the course of history.
The Illusive Hays "Doom Book"
If you were a starlet trying to make it in the golden age of cinema, you learned to live not just by the book, but quite literally in fear of Will Hays' "Doom Book," a blacklist of actors and actresses considered "unsuitable for the public". Unlike the Hays Code, this list was highly secretive and has never surfaced publicly, but it's estimated that the book listed up to 150 actors, warning big budget studios against hiring those performers, deemed too morally tempestuous. One actress allegedly at the top of the list was the charismatic Tallulah Bankhead, who loved her autonomy, spoke openly about her bisexuality, and "cursed like a sailor".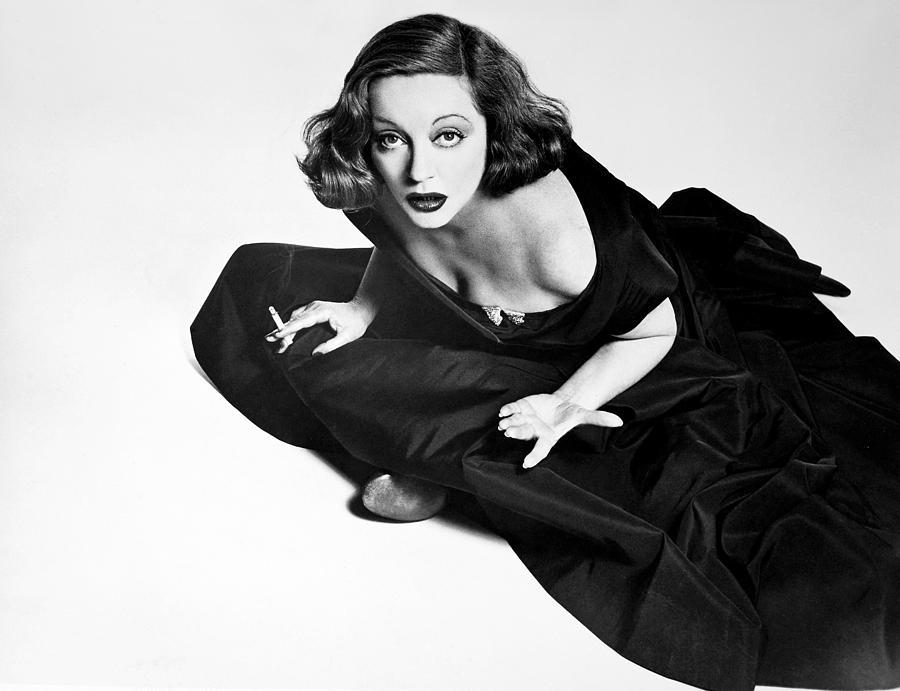 Infamous for her uninhibited sex life, including numerous lesbian affairs, in 1932, she was particularly explicit about hankering for a new lover in an interview, saying, "I haven't had an affair for six months. Six months!" It was enough for Hays to put her in the book, citing her "verbal moral turpitude". Bankhead publicly denounced Hays as "a little prick," and war was waged. Large studios, which began inserting moral clauses in their contracts, turned her down for regular roles and she found work as an actress on the stage instead. Tallulah was much better suited to "pre-code" Hollywood where female characters on the silver screen freely expressed their desire to live a fearless, sexually liberated life without men.
Homosexuality was one of the main reasons for inclusion in the Doom Book. Hays did his work through the US Catholic Conference of Bishops, which gave him real power in Hollywood. The director of Frankenstein (1932), James Whale, and rising star William Haines, both openly gay, were believed to have been put on the Doom Book, leading to the end of their careers. The appearance of homosexual characters was at its height in 1933, when Hays declared that all gay male characters would be removed from pictures. The Will Hays Committee allegedly gave every studio a bound volume of The Doom Book, and if your name was on the list, it meant the end of your film career; an unofficial working ban with the major studios. What became of these illusive doom books? That remains a Hollywood mystery yet to be uncovered…
The List of "Dont's and Be Carefuls"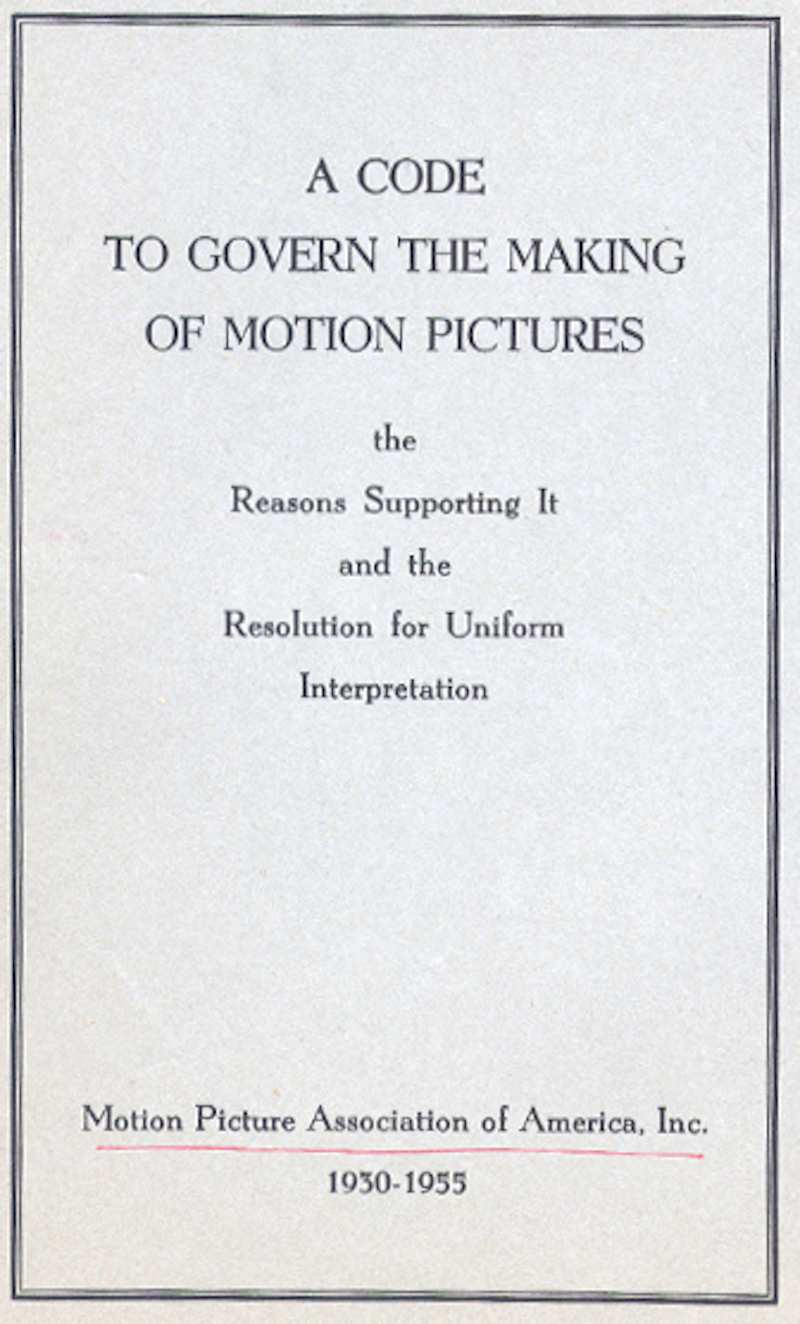 One list we do have record of, is the Hays Committee's Hollywood Do's and Don'ts. Arson, pregnancy, interracial love – the list of what you couldn't include in a film was exhaustive, complicated and costly. Known within the industry as the code of "Don'ts and Be Carefuls", the guidelines were Hays' attempt at working with the movie studios to reduce their rising editing costs as a result of censorship laws. Rather than banning films outright, the presbyterian pastor and past chairman of the Republican Party was hired to "clean up the pictures" and shape them into something the public "ought to be watching".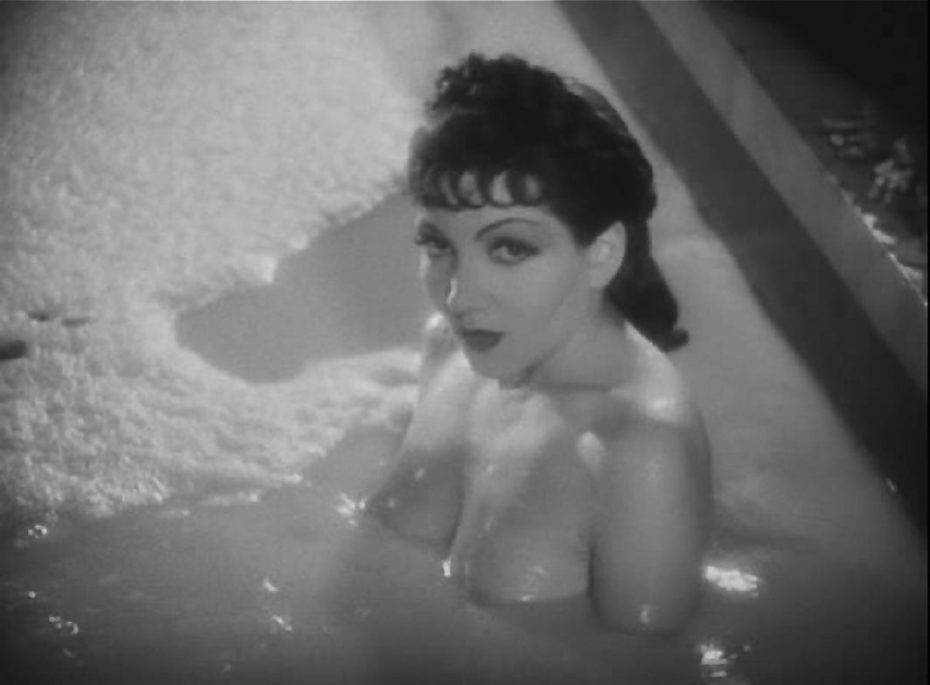 With the rise of "the Talkies," studios were inundated with complaints about their pictures' "immoral" and "lewd" content. Thus, the list of 36 "Dont's and Be Carefuls" got under way (a rather playful name for a very serious collection of regulations). They called it the "Golden Age of Hollywood", and yet behind the scenes, but it was more like the Dark Ages. Here are a few things you had to avoid…
Sexual relationships between the white and black races
Scenes of childbirth – in fact or in silhouette;
Profanity
Suggested nudity (even a silhouette)
White slavery (no mention of black slavery)
Use of the American flag in bad taste
Ridicule of the clergy
Smuggling
STDs
Sympathy for criminals
Sedition
Men and women in bed together
"Lustful" kissing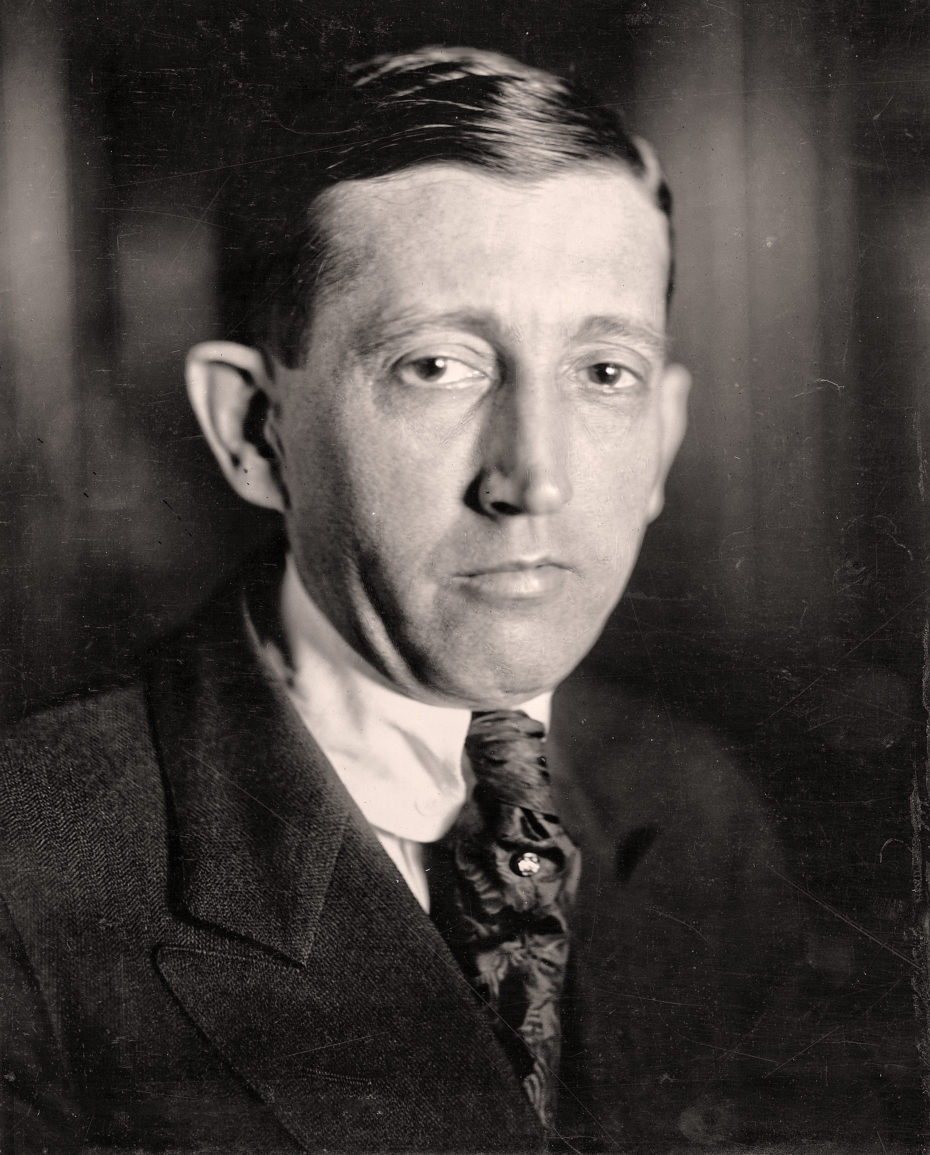 The Kiss (1896) that Kicked Things Off…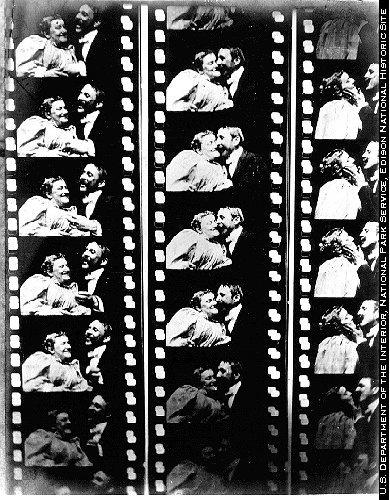 The kiss that launched a thousand peeved reviews, including this one: "The spectacle of the prolonged pasturing on each other's lips was beastly enough in life size on the stage, but magnified to gargantuan proportions and repeated three times over. It is absolutely disgusting." The Kiss was released in 1896 and starred May Irwin and John Rice in an 18-second film released through Edison Studios. As in, Thomas Edison, the lightbulb maverick and overall renaissance man of inventing, who could now add a new feather in his cap: first distributor of "pornography"…
in the 1930's, "Hollywood studios, in an effort to protect the German market for their movies, not only acquiesced to Nazi censorship but also actively and enthusiastically cooperated with that regime's global propaganda effort"
The Three-Second Kissing Rule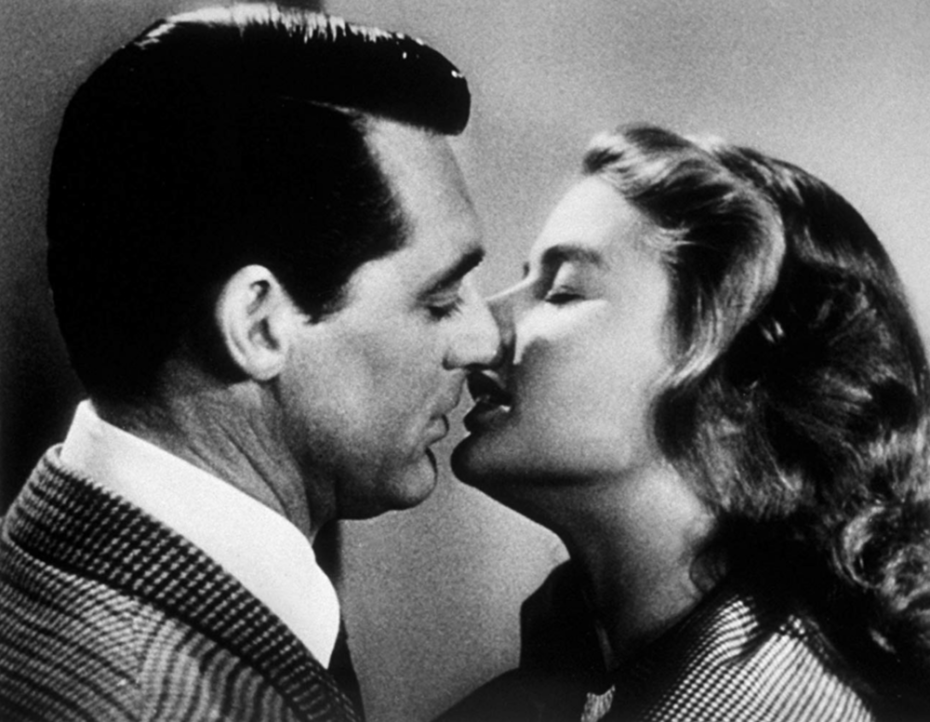 Hays established a "Three Second Kiss" rule. To get around it, Alfred Hitchcock had his actors stop and restart their kisses every three seconds, and thus, by technicality, got away unscathed with making the kiss scene in between Cary Grant and Ingrid Bergman in "Notorious" (1946) over two minutes long.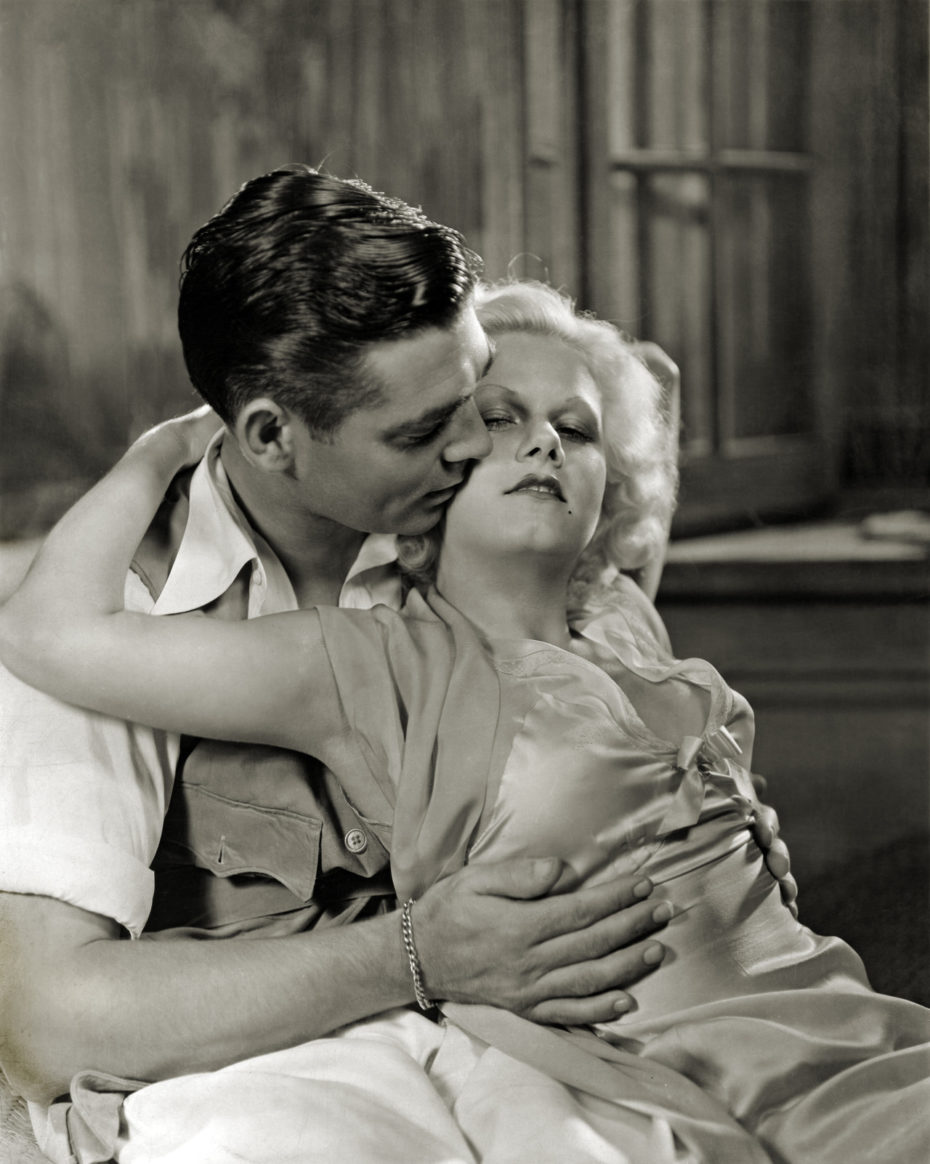 Cartoons & "Fantasy" Found Loopholes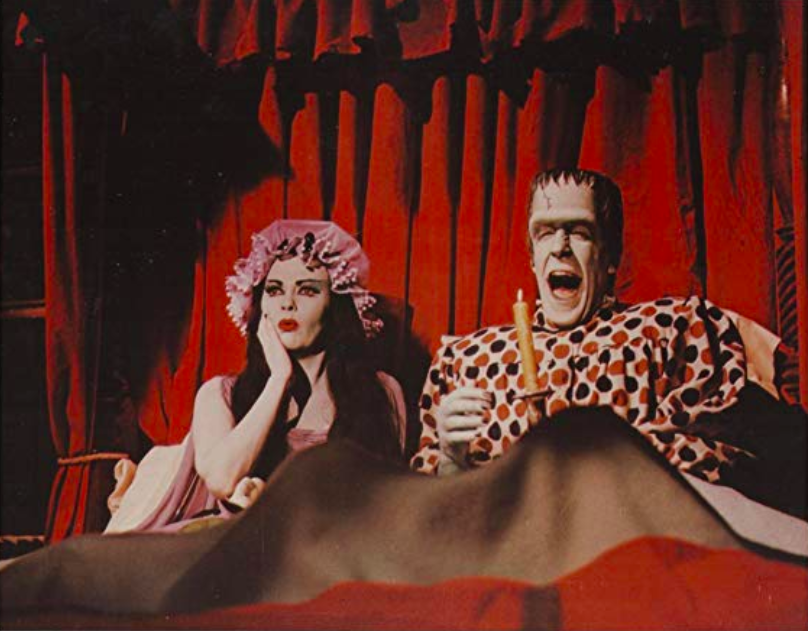 If you couldn't show unremorseful crime in a movie, at least you could show it in a cartoon. Shows like "Woody Woodpecker" and "Thugs With Dirty Mugs" got away (literally) with murder. On the question of sex, the code said two humans couldn't share a bed, and even in couple sitcoms like I Love Lucy, the man and woman slept separately. The live action TV show "The Munsters" and cartoons like "The Flintstones" and "The Jetsons" technically weren't in violation of that rule (although Mr. & Mrs. Jetson sure seem to be sleeping at an arms length in their ginormous bed):


But Betty Boop Was Too Sexy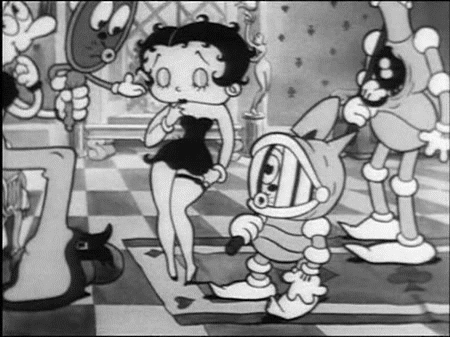 Betty Boop had a complicated past to begin with, but the character got even trickier with the Hays Code requirements. Prior to crackdowns, Boop was a doe-eyed, partying flapper girl who let her garter belt show. Although Boop was allowed to keep her shorter skirt in some of the cartoons, her TV episodes saw her in a new, below the knee dress with a more conservative collar.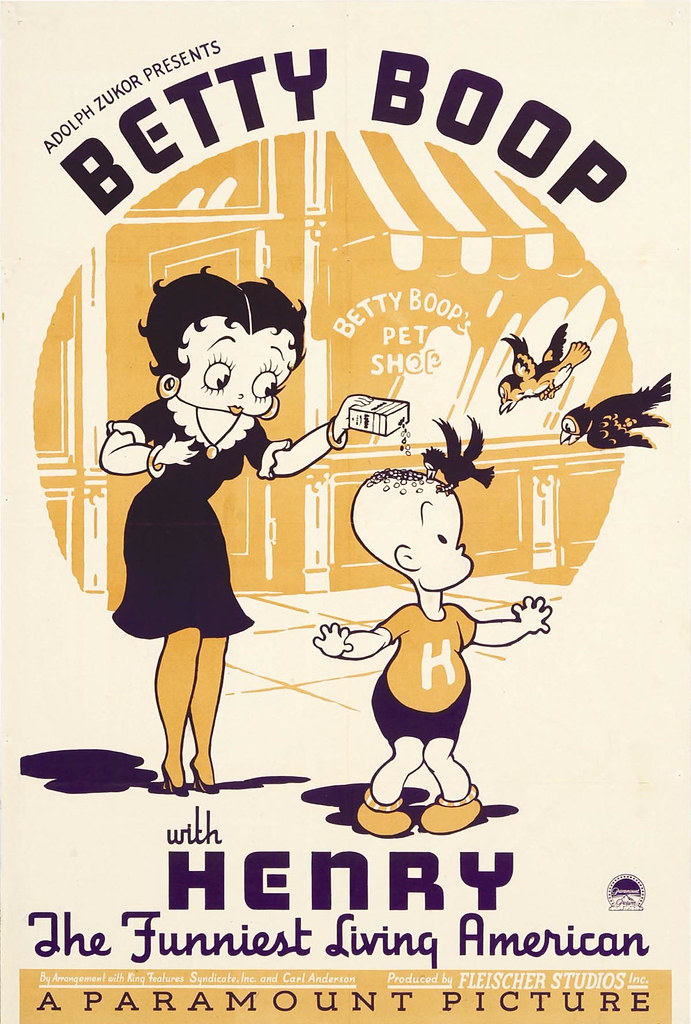 How "Foot Popping" became popular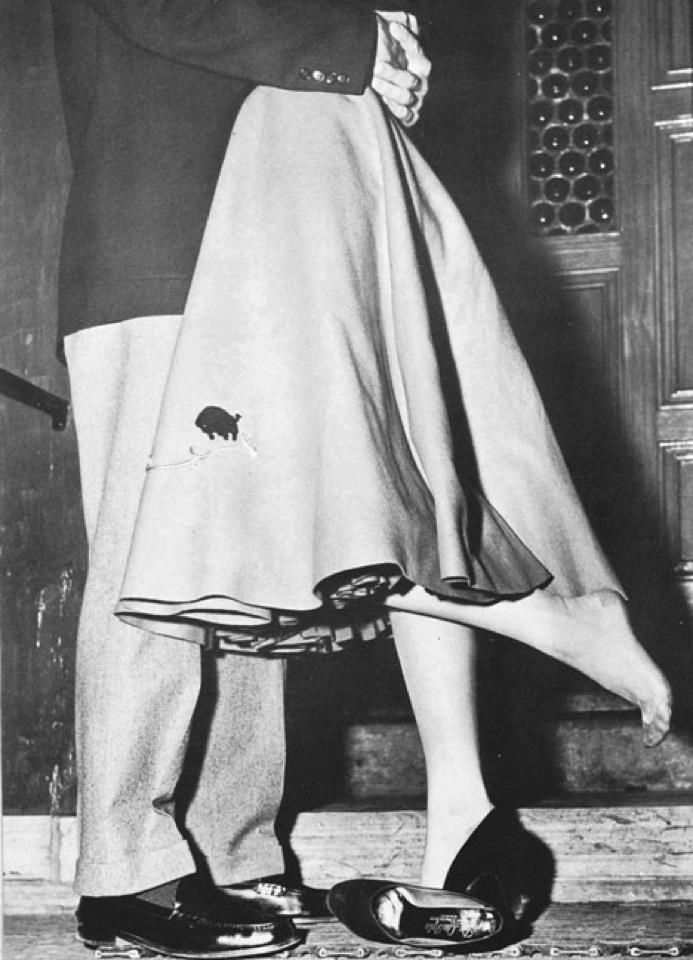 On the subject of sensuality, one of Old Hollywood's greatest romantic clichés, the "foot pop" that happens mid-kiss, was also a product of the code's rule for female stars to have "one foot on the ground" during romantic scenes. Intended as a clever way of keeping characters out of bed on-screen, the pose became one of the most classic romance tropes in pop culture.
Some Like It Hot wasn't just funny – it was brave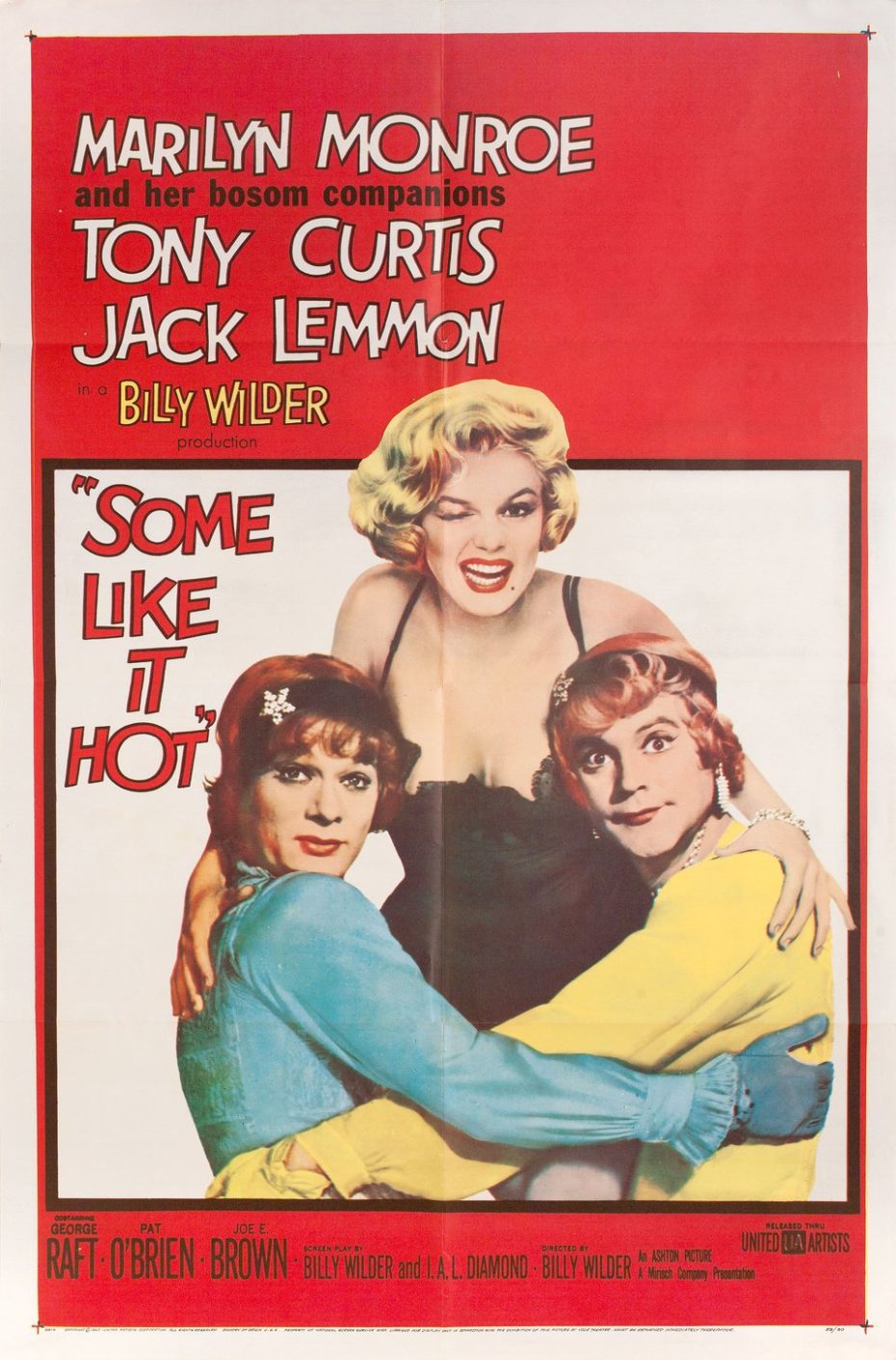 With its cross-dressing and homosexual pairings, Some Like It Hot (1959) was released without a "Hays Code" certificate of approval. The Tony Curtis-Jack Lemmon comedy was an overwhelming success, and hence, was an important domino to fall when it came to taking down the code's authority. The film was retroactively given a Hays Code stamp of approval, even though the Catholic Legion of Decency (very Hays adjacent) called it "outright smut." It went on to be nominated for six Academy Awards.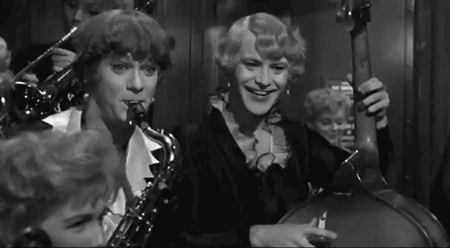 Some Like It Hot helped proved that the only thing more un-profitable than offending your audience was becoming totally irrelevant to it. The industry had to keep up with the times, and soon those times were 1960s – and era that celebrated peace, love, and psychedelic experimentation. Thus, in 1968 Hollywood opted for the G to NC17 rating we have today, and although actors are of course still moulded by their studios, it's with a much longer leash. Today, the absurdity of the Hays Code is nothing short of comical in our eyes, but it's important to remember how much blackmailing of minorities (i.e. LGBTQ persons, racial minorities) it encouraged.
Hollywood's Communist Blacklist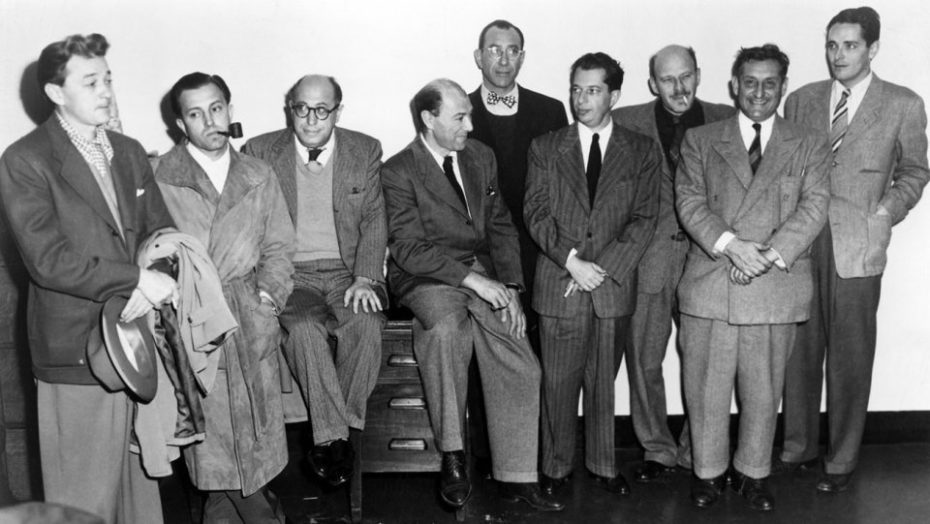 During a time when the country was at war with communist Russia and its state-sponsored manipulation, the US government was also working hard in Hollywood to expunge any of its own unwanted "unamerican" media. Not directly connected but very much in effect during the same period as the Hayes Committee, the HUAC (House Un-American Activities Committee), existed in a variety of forms from 1938-1975 and most notably led to the Hollywood blacklist in 1947. The blacklist contained names of screenwriters, actors, directors, musicians, and other U.S. entertainers who were denied employment because of their suspected political beliefs or associations during the Red Scare. Screenwriter Dalton Trumbo, one of the Hollywood Ten, won two Oscars under pseudonyms while blackballed for Communist sympathies. A group of film writers and directors known as the "Hollywood Ten" defied the government by refusing to testify during the HUAC anti-Communist hearings. They were all sentenced to prison.
One of them, Ring Lardner Jr., who was charged with having a communist agenda was sentenced to 12 months in prison, fired from Fox studios, and moved to England only to come back in the 70's to make the movie MASH. The blacklist lasted until 1960, when Dalton Trumbo, a Communist Party member from 1943 to 1948 and member of the Hollywood Ten, was publicly acknowledged by actor Kirk Douglas for writing the screenplay for the movie Spartacus. For many years during the Red Scare, Trumbo had worked under a pseudonym, an had won two Oscars while blackballed for Communist sympathies for Roman Holiday and The Brave One.
The 21st Century Blacklist Every Hollywood Writer wants to Be On
Little known outside the club of Hollywood elite, every year since 2005 top studio executives are surveyed and a "Blacklist" is created of all the most liked, but not yet produced, movie scripts. As of the 88th Academy Awards, four of the last eight best picture Oscars went to scripts featured on a previous Black List, as well as ten of the last 20 screenwriting Oscars. It all began with Franklin Leonard, an American film executive working for Leonardo DiCaprio's production company at the time, emailed 75 other development executives, asking them to name the 10 best unproduced screenplays they had read that year. The name The Black List was a nod to the writers who were barred during the Hollywood blacklist controversy.
Once a writer's script makes it onto the Blacklist, they'll often find it pretty easy to find work in Hollywood, even if their screenplay hasn't even been green lit for production yet. And while that might have you groaning at the thought of more high-powered, white male executives making decisions about the films that so heavily influence our culture, take heed. In 2019, it was announced at the Sundance Film Festival that the LGBTQ media advocacy group GLAAD has partnered with The Black List to create The GLAAD List, a new curated list of the most promising unmade LGBTQ-inclusive scripts in Hollywood. Take that Hays.
10 Pre-Code Hollywood Movies to Watch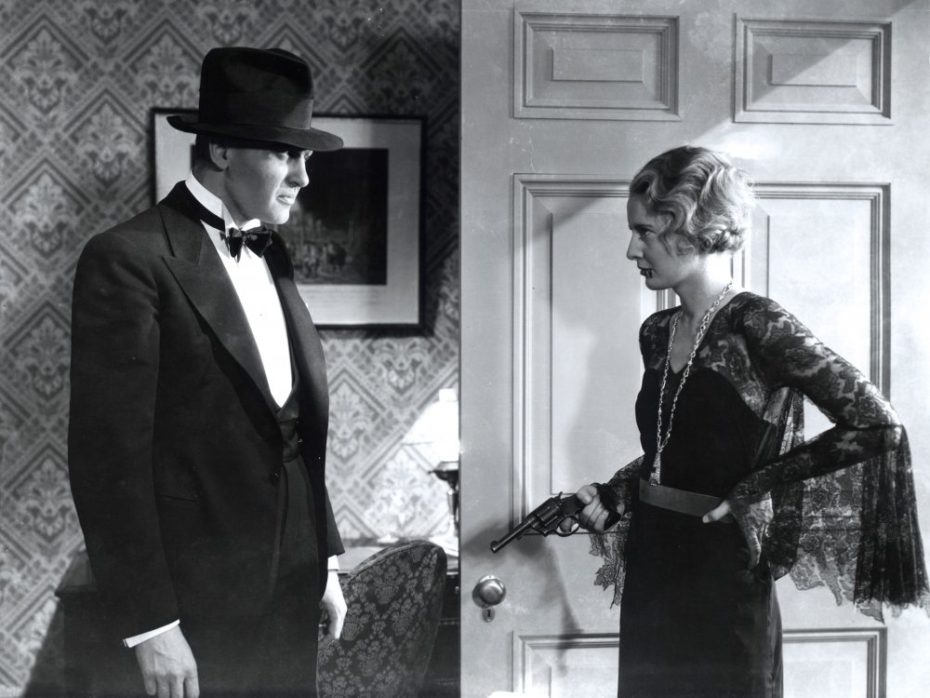 The Divorcee (1930)
The Sign of the Cross (1932)
Three on a Match (1932)
Red-Headed Woman (1932)
Employees' Entrance (1933)
Murders in the Zoo (1933)
Forbidden (1932)
The Story of Temple Drake (1933)
Baby Face (1933)
Wild Boys of the Road (1933)