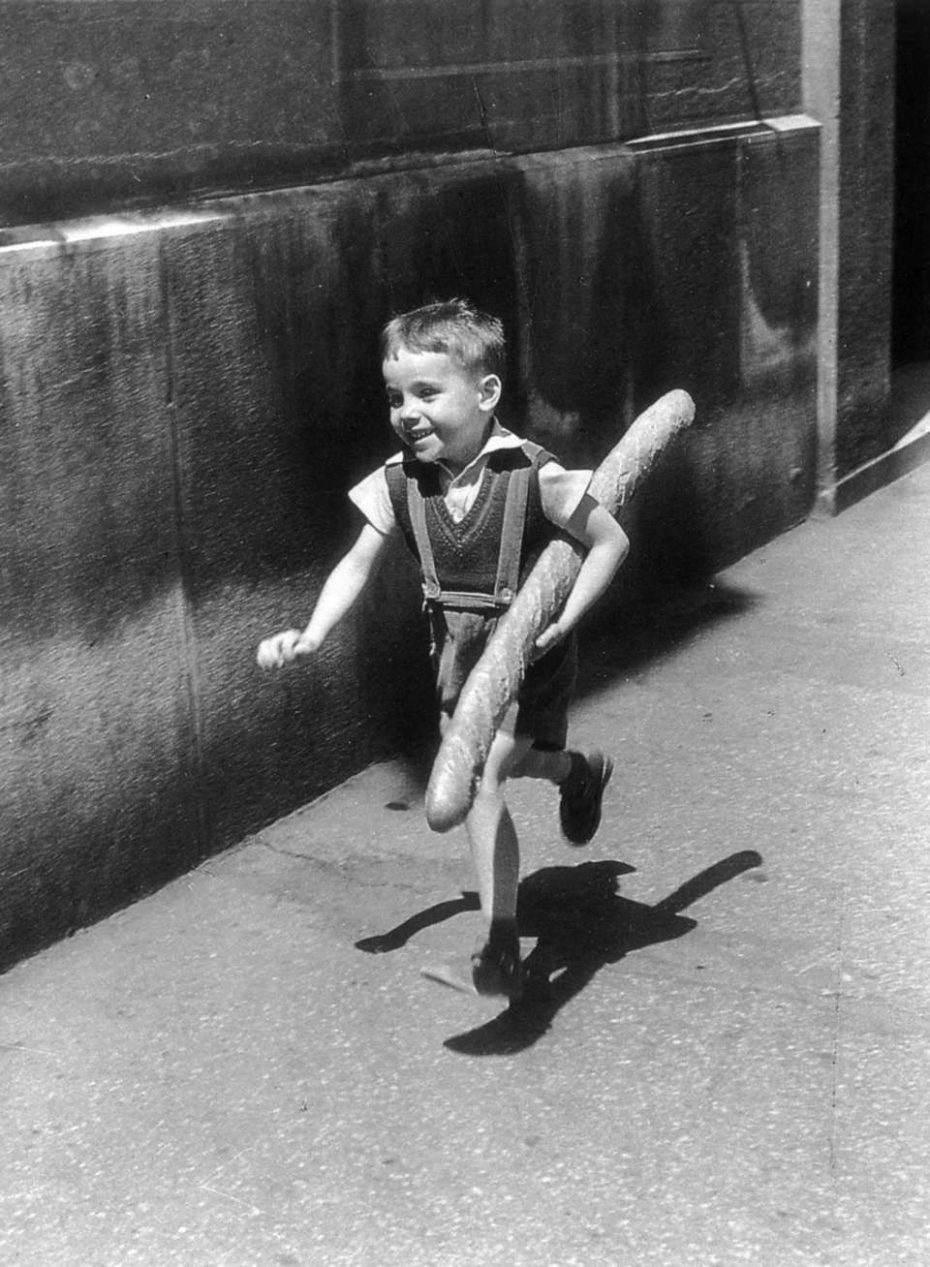 An estimated 320 baguettes are eaten per second throughout France. In the capital, boulangeries – bakeries – are so ubiquitous, it is actually difficult to walk more than 10 minutes without passing one. And it's no coincidence: a law created in 1789, dating back to the Revolution, ensures that every Parisian has access to at least one of the City of Light's 1,000+ bakeries throughout the year, letting them eat not only cake, but bread, baguette sandwiches and other French baking specialties. That means that is there both an abundance of bakeries, and a legally-required even distribution of opening hours. Talk about liberté, fraternité, boulangerie. But how does one begin to become acquainted with all that boulangers have to offer? More importantly, where does one start? With some businesses still in operation dating back to before the aforementioned revolution, and newer establishments sparking their own revolutions – albeit, with baguettes – we have taken it upon ourselves to propose a boulangerie crawl with stops at all of the most noteworthy addresses in Paris. Be sure to set off with an appetite…
Boris Lumé – for the "Best Pure Butter Croissants"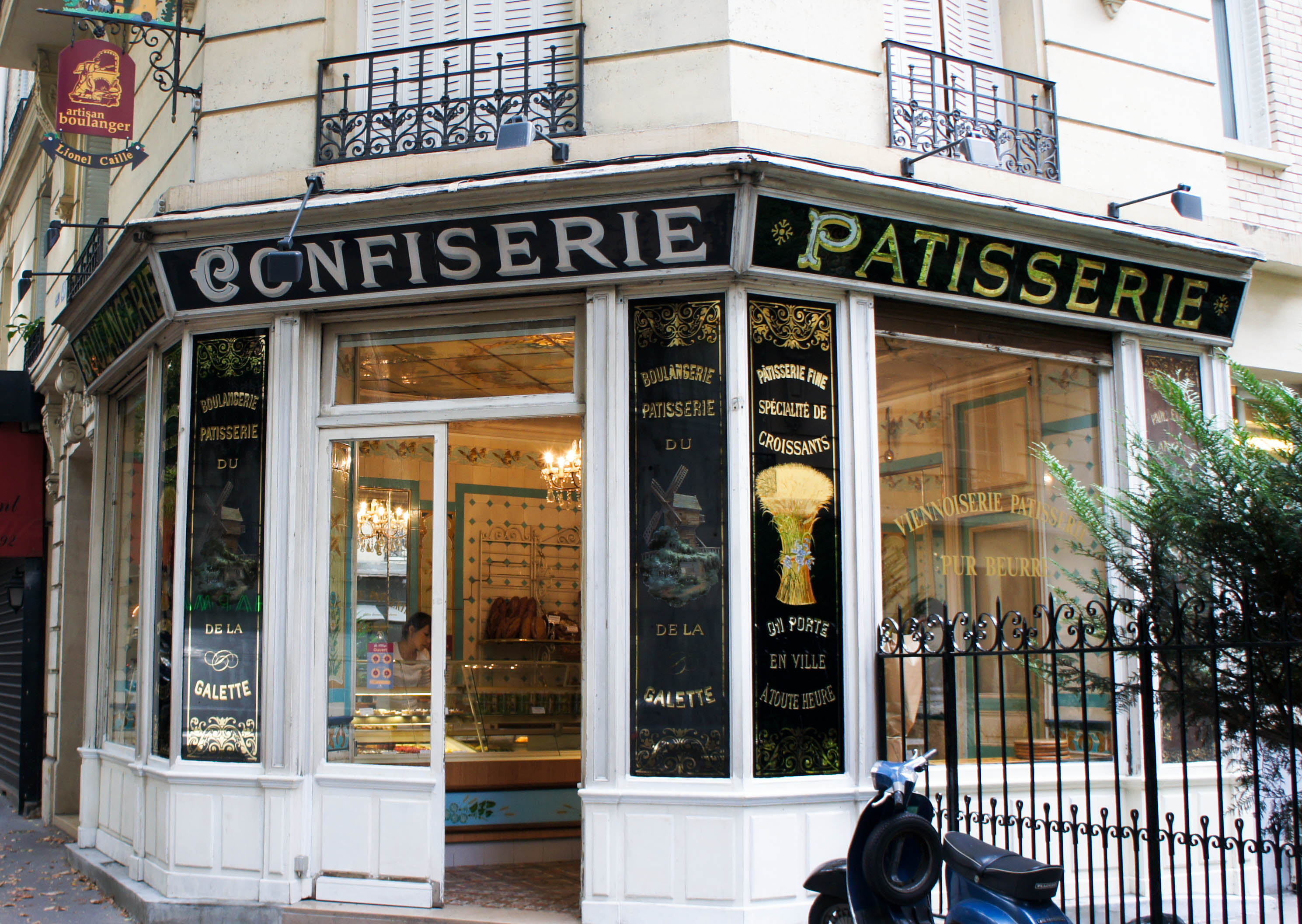 A patisserie so picture-perfect even Meryl Streep filmed a scene here for Julie & Julia. And how many boulangeries do you know of have a crystal chandelier hanging from the ceiling? Despite being listed in the inventory of historical monuments, with all its decorative panels and art nouveau details still in tact, this boulangerie has a very modern team running its ovens today – a Franco Japanese couple, with training under Joël Robuchon and Cyril Lignac. You'll find asian influences in the pastries and what some claim to be the "best pure butter croissants in Paris" (despite never winning an award for them) inside this charming corner bakery of Montmartre.

(48 rue caulaincourt, 75018 Paris)
Boulangerie Patisserie Legay Choc (the Penis bakery)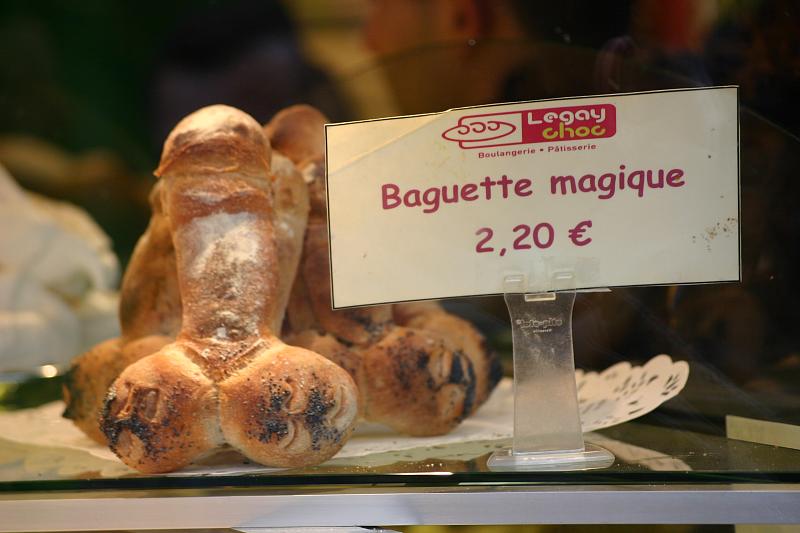 Getting over a nasty break-up and wishing you could chop off his …. ? Well in the Marais, the Parisian LGBT community has its very own boulangerie that invites you to bite it off!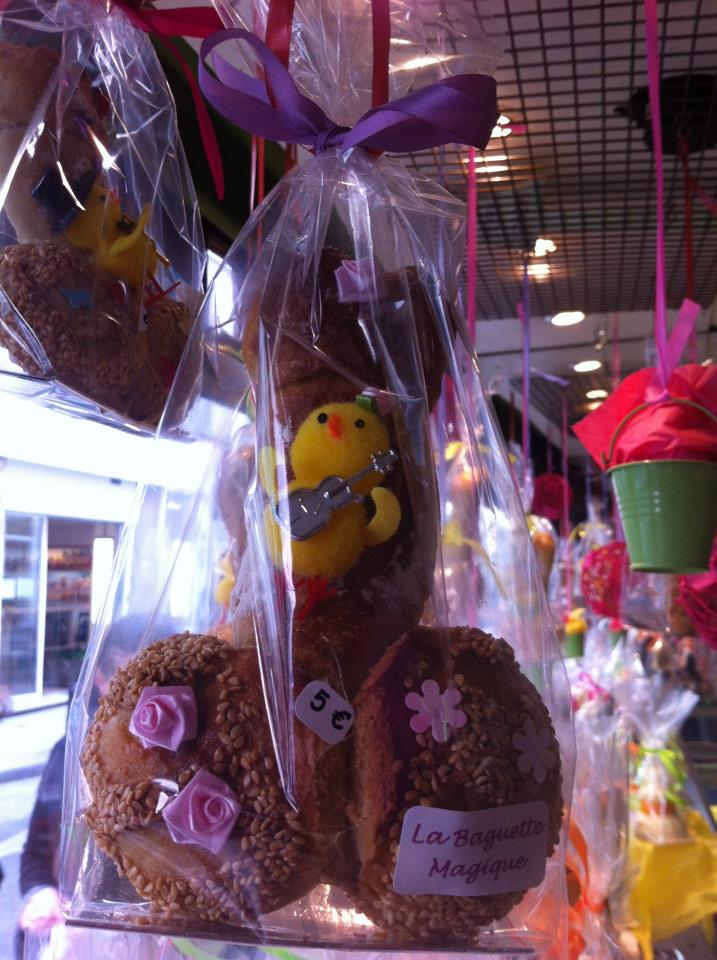 Their best-selling "baguette magique" are made the artisanal way, with their own dough made in-house, and come dressed in all sorts of accessories depending on the season or holiday.
(45 Rue Sainte-Croix de la Bretonnerie, 75004 Paris)
Poilâne – Dali's Baker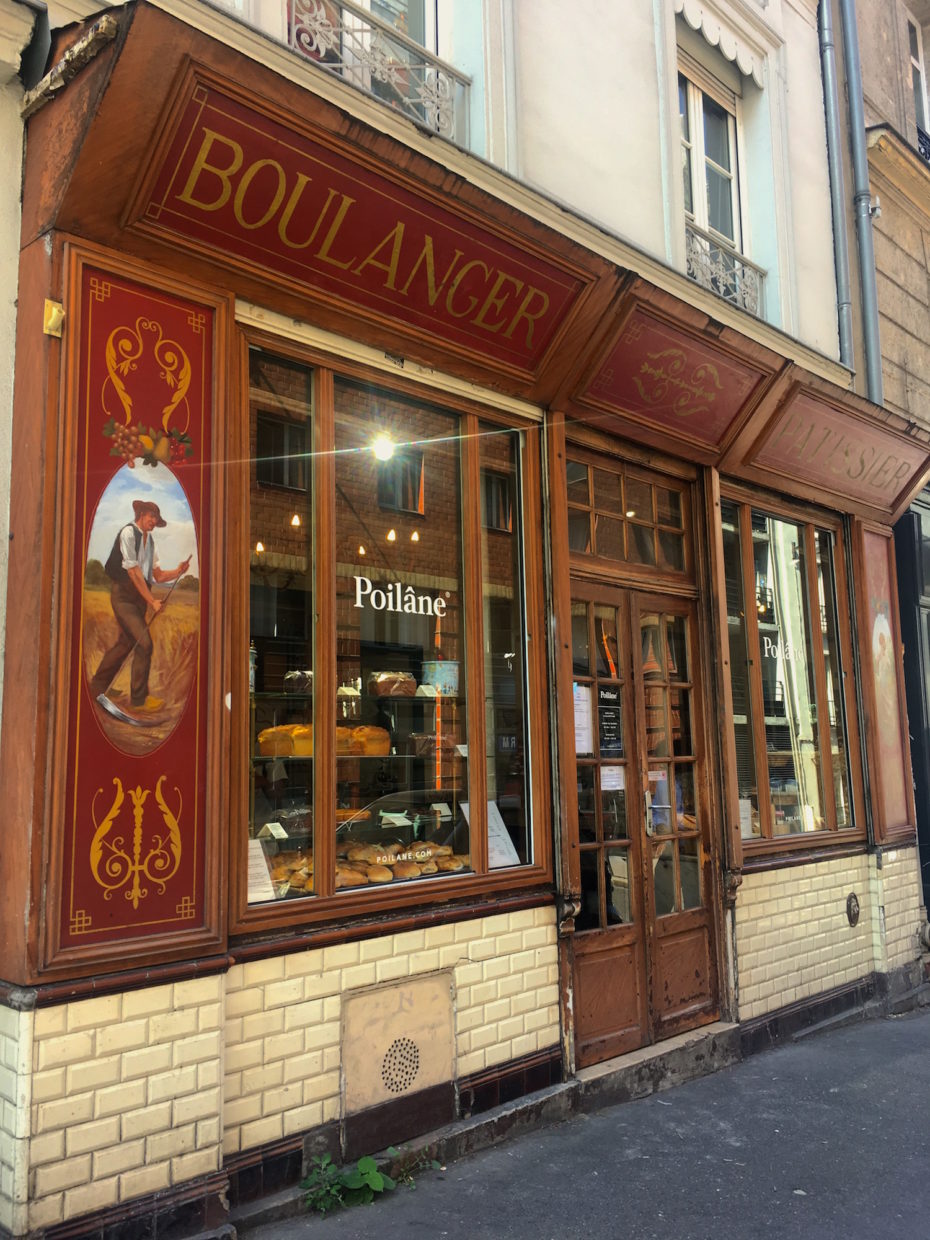 Founded in 1932, this world-renowned boulangerie has been passed down through three generations of Poilânes: Pierre, Lionel and Apollonia. It was Pierre's pioneering dedication to quality ingredients and traditional techniques that laid the foundation for the company's reputation.
Pierre was known to accept works of art in lieu of payment, and Lionel once crafted an entire bedroom – breadroom, anyone? – out of dough for none other than his pal, Salvador Dali. A replica of the doughy chandelier still hangs in the back room of the flagship address.
Throughout the year, seasonal and cultural events are celebrated with ever-more-impressive bread art, ranging from footboules to kick off the World Cup to intricate, edible nativity scenes around Christmas.
The Poilâne family championed handmade sourdough boules in post-war France when the industrialised white baguette was all the rage. Poilâne's rustic loaves, baked in wood-fired ovens with a signature cursive 'P' on the crust, have snowballed in popularity ever since – in fact, Poilâne's breads are so in-demand, they make up roughly 3% of bread sales alone in Paris.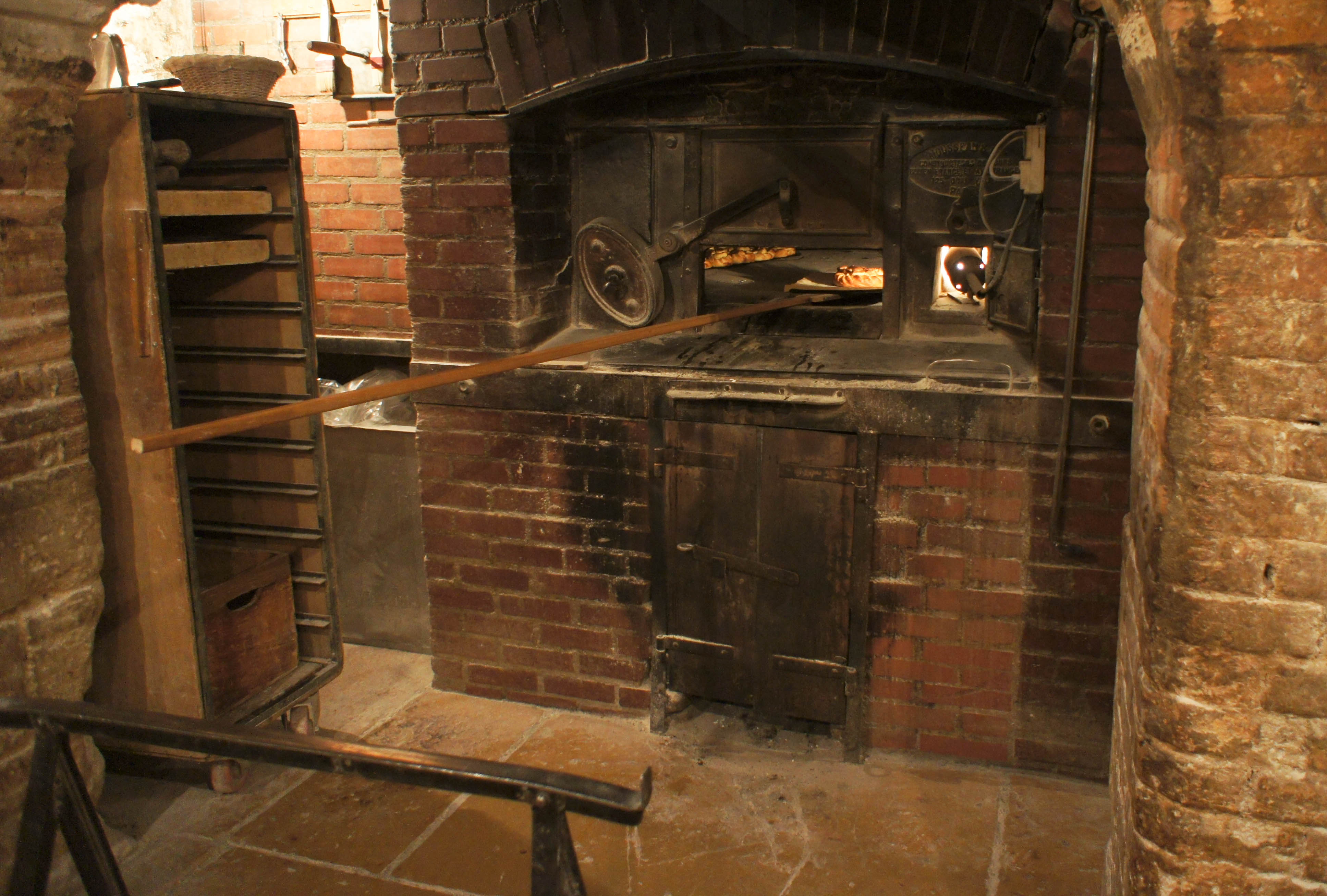 The family business now extends across four stores in Paris, as well as two in London. You can also find it in half-loaves in most French supermarkets. The original site is located at 8 rue du Cherche-Midi, in the 6th arrondissement, with its 100-odd year-old wood-fired oven still fully functioning – thanks to no small amount of restorations.
(8 rue du Cherche-Midi)
Boulangerie Bo – for the one and only Mount Azuki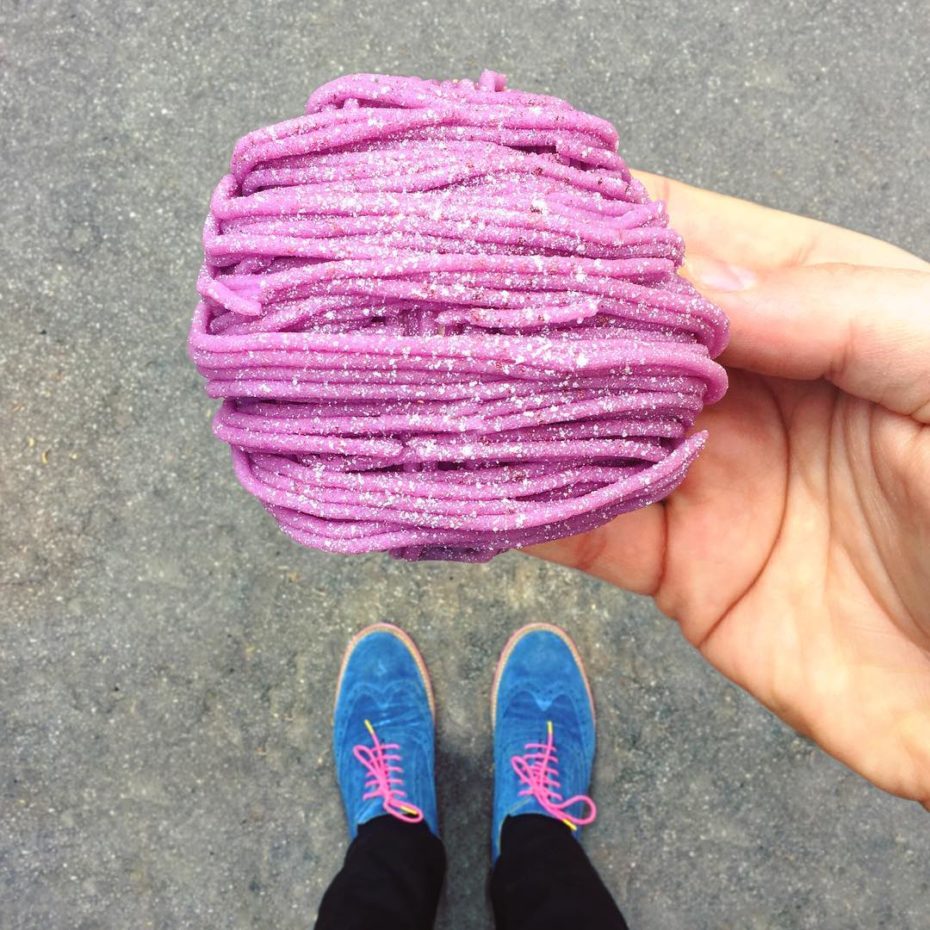 If you follow the excellent instagram, Desserted in Paris, you might recognise this very ususual take on the Mont Blanc by Olivier Haustraete at Boulangerie Bo. With a passion for Japan, the pastry chef invented his own version of the traditional Mont Blanc dessert. Pictured above is one made with a sweet dough base, filled with almond cream, pear coulis and lime, topped with a meringue and Chantilly core, and covered by strings of purple sweet potato.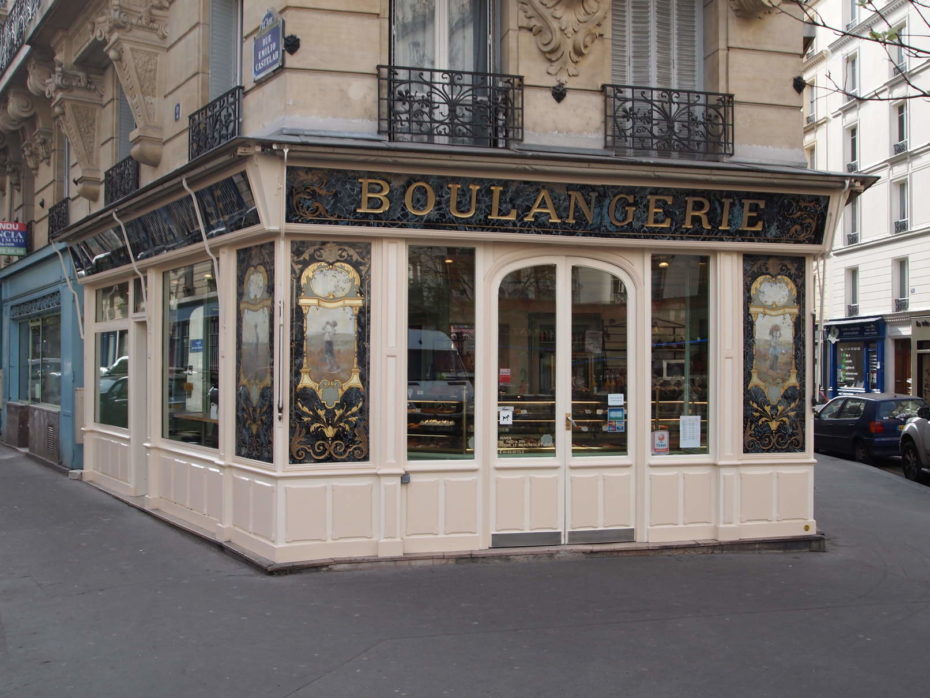 At this historic little boulangerie hiding away behind a main boulevard in the 12th arrondissement, you'll find all sorts of unusual baked treasures, including desserts that look like sushi, a to-die-for choco-rasberry croissant and the "Grand Bassam" cake, made with 69% chocolate, tonka and vanilla crémeux, gluten free chocolate biscuit, chocolate sablé and chocolate glaze – to be eaten like a sandwich!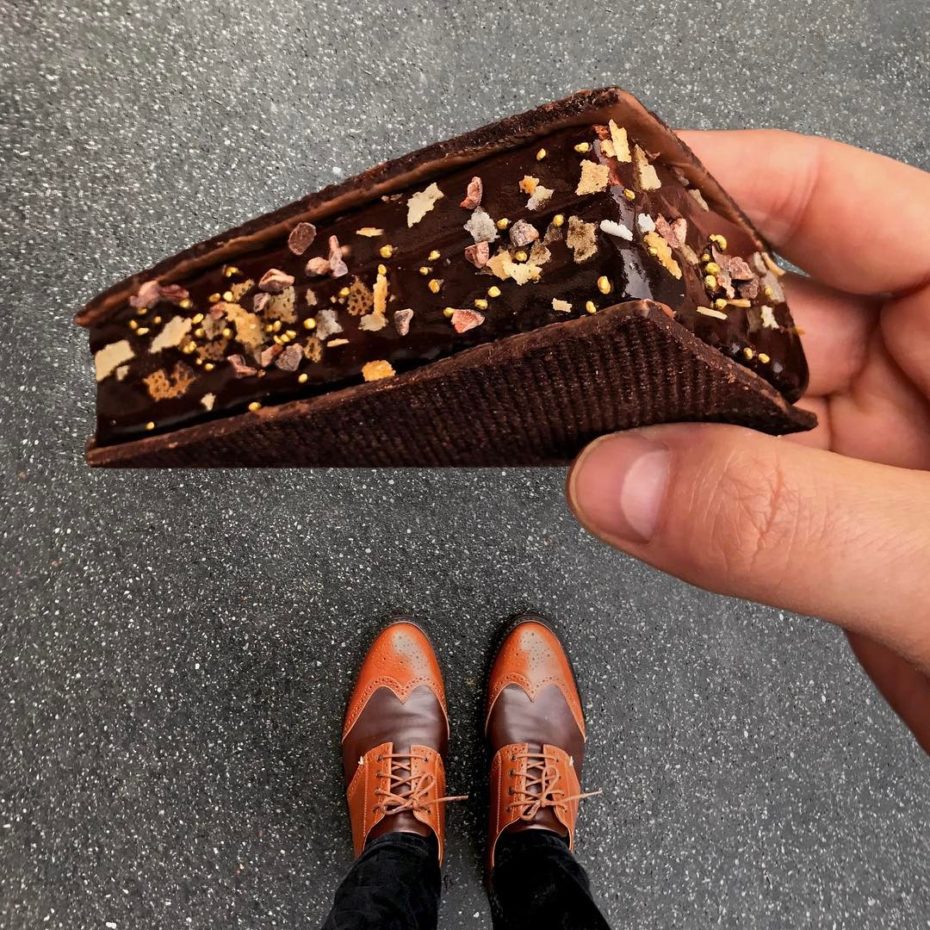 (85bis Rue de Charenton, 75012 Paris)
Stohrer – The Oldest Patisserie in Paris
Situated down the beautiful, bustling, cobbled street of rue Montorgeuil is Stohrer. This picturesque patisserie has been in operation since 1730. It has seen the fall of the French monarchy, the turn of three centuries and the rise of the rum baba.
As well as founding the patisserie itself, Nicolas Stohrer, personal pastry chef of King Louis XV, invented the rum baba – or, "baba au rhum", as it's known in French. It essentially consists of a simple, soft cake soaked in rum syrup with candied fruit. Other variations on offer at the shop include the Chantilly baba, which is served with a healthy dollop of cream on top. Yes please.
As well as its impressive impact on French culinary history, Stohrer is well worth visiting for its décor. The shop remains in its original location, still loyal to the vision of its interior designer – a student of Paul Baudry, who himself designed the decadent interiors of the Opéra Garnier. Though the shop is small in size, barely fitting four customers at once, its 1860 paint job continues to capture the grandeur of the time – complete with ethereal figures carrying mountains of cake framed in eggshell blue and glimmering gold throughout the space.
(51 Rue Montorgueil, 75002 Paris)
Boulangerie Leroy-Monti – Crowned "Best Baguette", 2019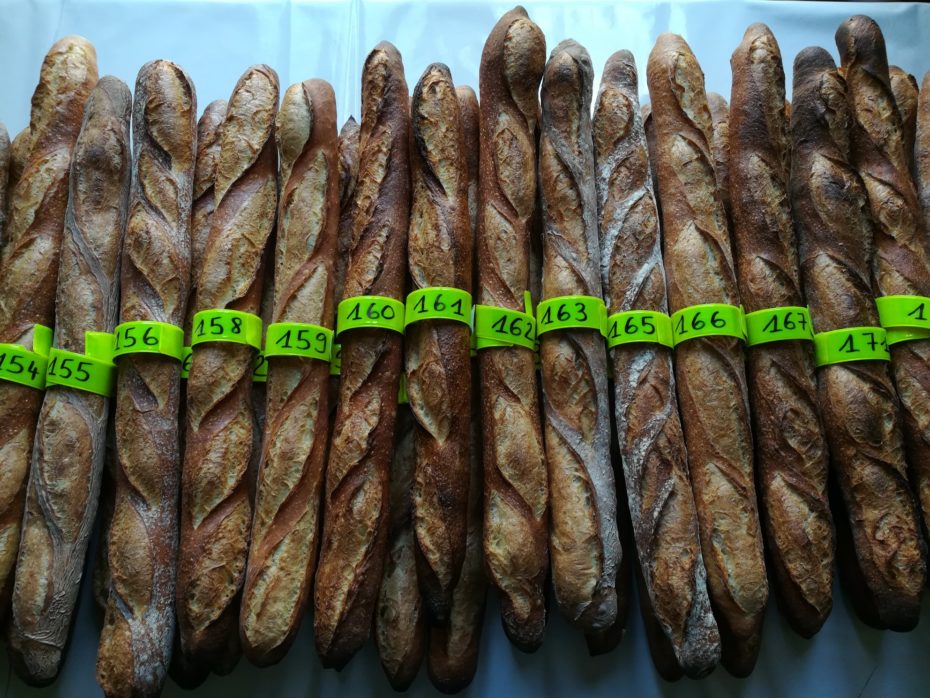 France's relationship with bread goes way back. The humble baguette represents so much more than a vessel for butter: it forms an essential part of not only the culture, but history, of the country. With this in mind, it is only logical that there are major prizes for the very best boulangers.
Each year, the Syndicat des Boulangers invites the bakers of Paris to compete for the title of baguette of the year. The criteria for each competing baguette must be met exactly: they must be between 55cm and 70cm, weighing between 250g and 300g, containing none other than flour, yeast, salt and water. Beyond that, it is simply a matter of taste.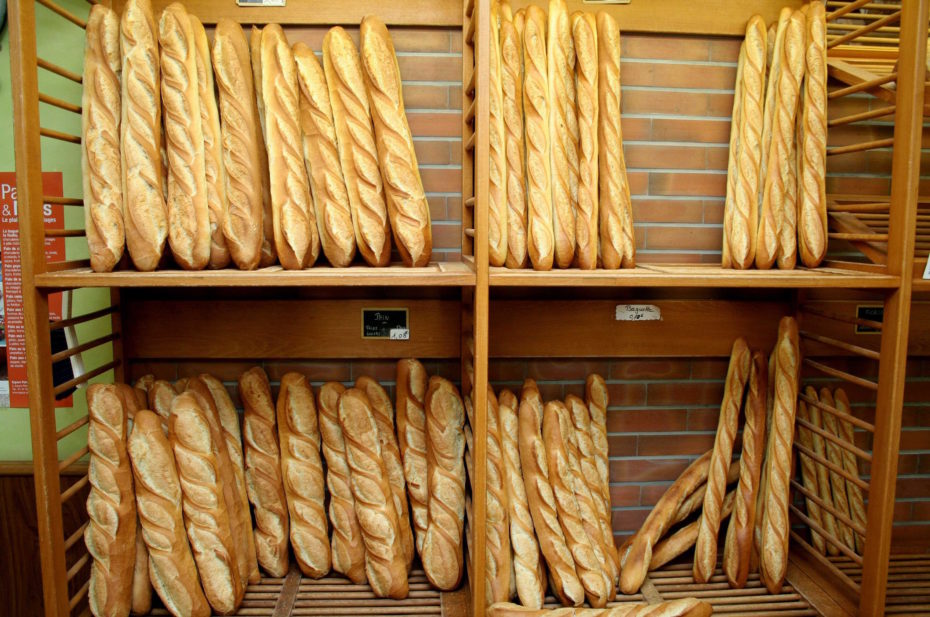 This year marked the 25th anniversary of the competition, attracting 228 participants – 80 of which were disqualified for not meeting the above specifications. Fifteen judges were on-call to assess the quality of the anonymous, numbered baguettes. Between them, they determined baguette number 203 worthy of the title. Along with the accolade and a €4,000 cash prize, the winner gets to supply the President his daily bread at the Elysée Palace until next year's champion is chosen.
The man responsible for baguette number 203 was Fabrice Leroy, of Boulangerie Leroy Monti in the 12th arrondissement, who, just two years prior, had been a project manager at the French train company SNCF.
(203 Avenue Daumesnil, 75012 Paris)
La Conquete du Pain – Communism and Croissants?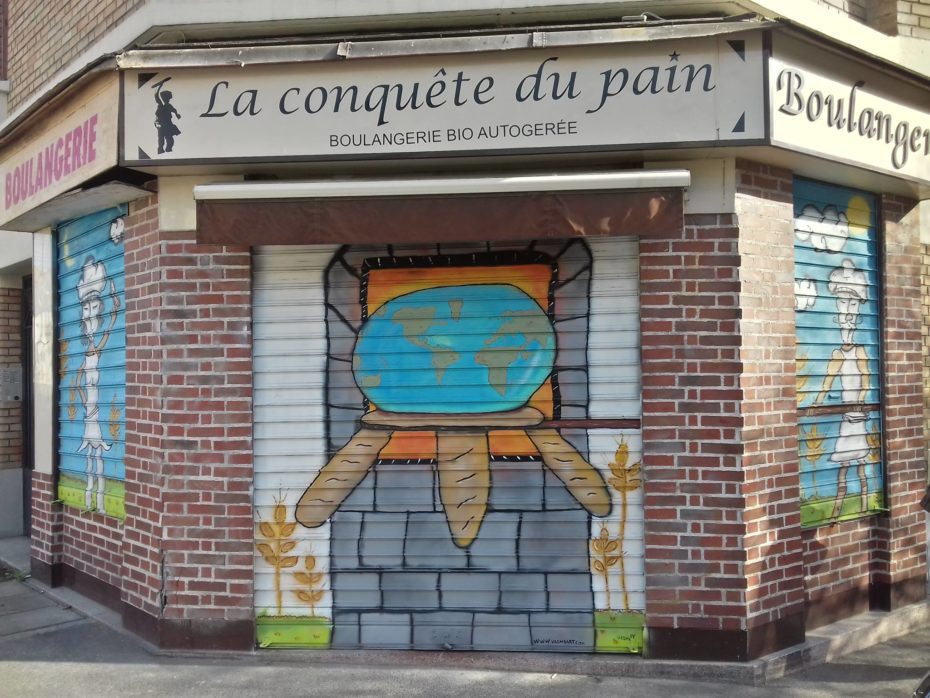 La Conquête du Pain is named after a book by 20th-century Russian anarcho-communist Peter Kropotkin. The original text outlines the basic principals of anarcho-communism, also serving as a criticism of capitalism. In it, the author proposes alternative societal systems based on mutual aid and voluntary cooperation. When it was first published in 1892, La Conquête du Pain was pivotal to the anarchist movement – the first complete, comprehensive theoretical work on the subject available to the public. It has gone on to influence movements such as the Spanish Civil War and Occupy. And a bakery in Montreuil.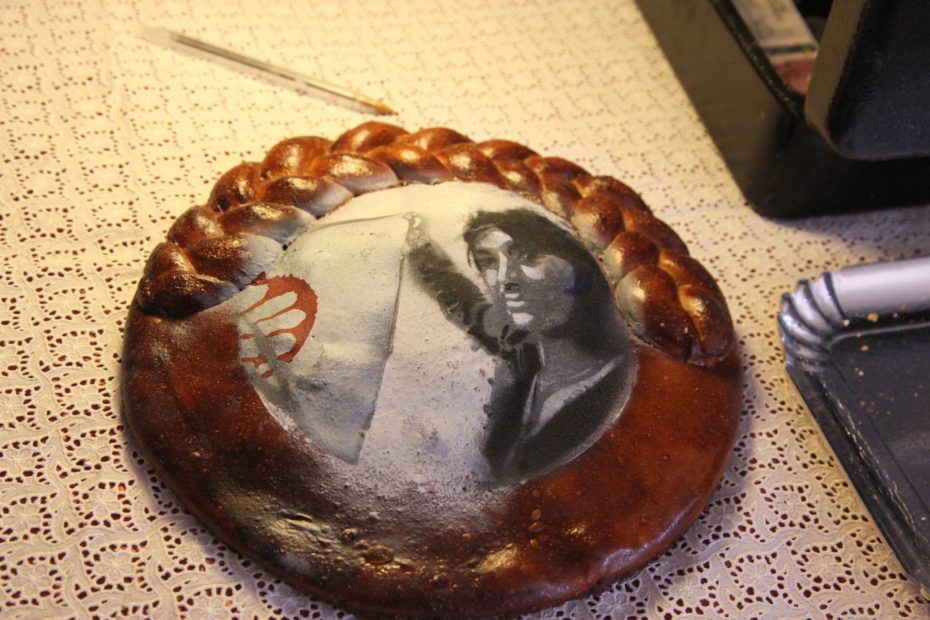 In the eastern suburbs of Paris, La Conquête du Pain opened its doors over a decade ago. The concept is simple: a cooperative, self-managed, supportive, organic bakery. Here, the staff members are all on equal wages and take on equal responsibilities. Big decisions are made collectively at bi-weekly meetings, and smaller ones are undertaken individually without the intervention of a manager or boss – who, if it hasn't been made clear, doesn't exist here.
On the other side of the counter, customers with means are invited to pay, if they want to, for an item for future customers who mightn't be so fortunate. The menu is also split into two price categories: regular tariff and "crisis" tariff. The latter is a reduced rate of 25%, available to anyone who feels the need to ask for it. Ideally, only those who do need to should ask for this rate but staff would never ask for any documentation – after all, that's not really what they're about. At the end of the day, if there is any produce left, it is distributed for free outside of the shop.
As can be expected, the theme extends to the food. The sandwiches are named after philosophers and activists: pick up an Engels for lunch (otherwise known as a "sandwich mixte" or a ham and cheese sandwich) – or an Angela Davis, if you're vegetarian. You can also get breads decorated with various anarchist motifs.
(47 Rue de la Beaune, 93100 Montreuil)
Au Petit Versailles du Marais for the Mille Feuille aux Fraises
Living up to its name, Petit Versailles du Marais brings a slice of Versailles extravaganza to the heart of Paris' Marais district. Originally constructed in the mid-19th century, macarons and croissants are illuminated by glass chandeliers hanging from original Charles Anselm stucco ceilings, supported by Corinthian columns, reflected by mirrors in gilded frames. It is without a doubt as much a feast for the eyes as it is the sweet tooth.
But the Petit Versailles du Marais is not just a pretty façade: since 2011, it has been run by Christian Vabret. His chef's whites are as decorated as his boulangerie: the tricolor detailing on his collar is a symbol of his status as a Meilleur Ouvrier de France, one of the highest culinary achievements in the country. He has not only invented his own bread – the Miche Vabret – but has created an exquisite mille feuille aux fraises with vanilla cream.
(1 Rue Tiron, 75004 Paris)
Des Pains et des Idées – For the Pistachio Escargot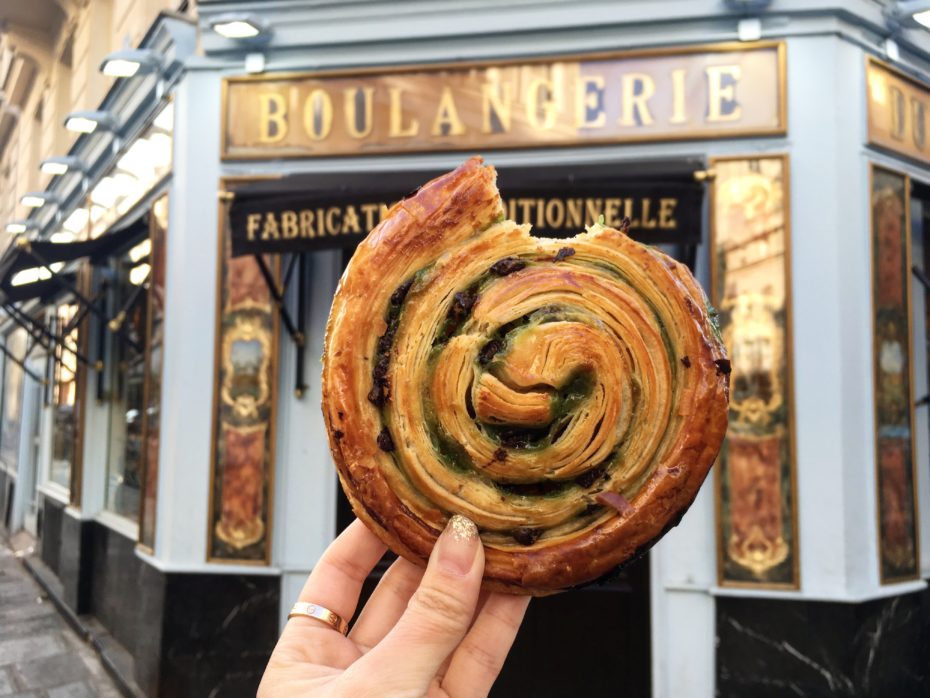 Okay, so you're too squeamish to try the real escargots, but there's a loop hole waiting for you at Du Pain et des Idées! Tucked away behind the Canal Saint Martin, this boulagerie is best-known for its legendary pistachio escargot (essentially a circular pastry). Often counted by Parisians as their favourite bakery in the city, bread has been sold at this corner in the 10th arrondissement since 1875, as you can tell by the facade (and the interiors). Today it's run by Christophe Vasseur, who quite his job and former life to become a baker in 2002. Also worth a taste: the fresh apple chausson, the orange blossom brioche, their flan and iconic Pain des Amis – which has its own registered trademark, mind you!
(34 Rue Yves Toudic, 75010 Paris)