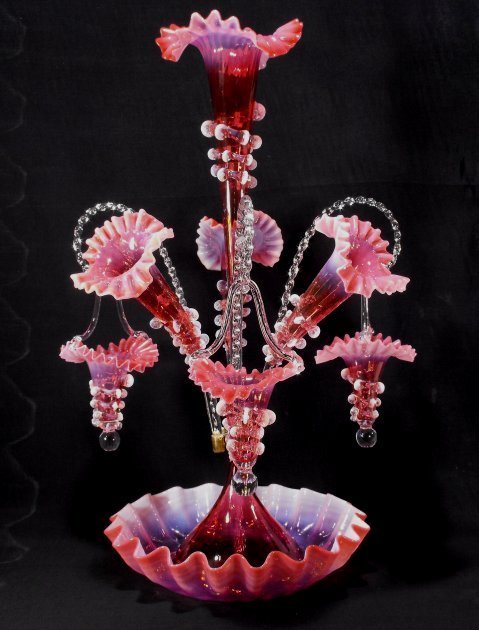 A five-foot tall Baroque sea creature? Barbie's bong? Call it what you will, but you can't call the "epergne" boring. One-part objet d'art and one-part decorative train wreck, we just can't seem to tear our eyes away from the thrill of its kitschy frills – and mystery. Year after year of seeing it in antique stores, we finally decided to figure out what the heck this beautiful monstrosity was used for…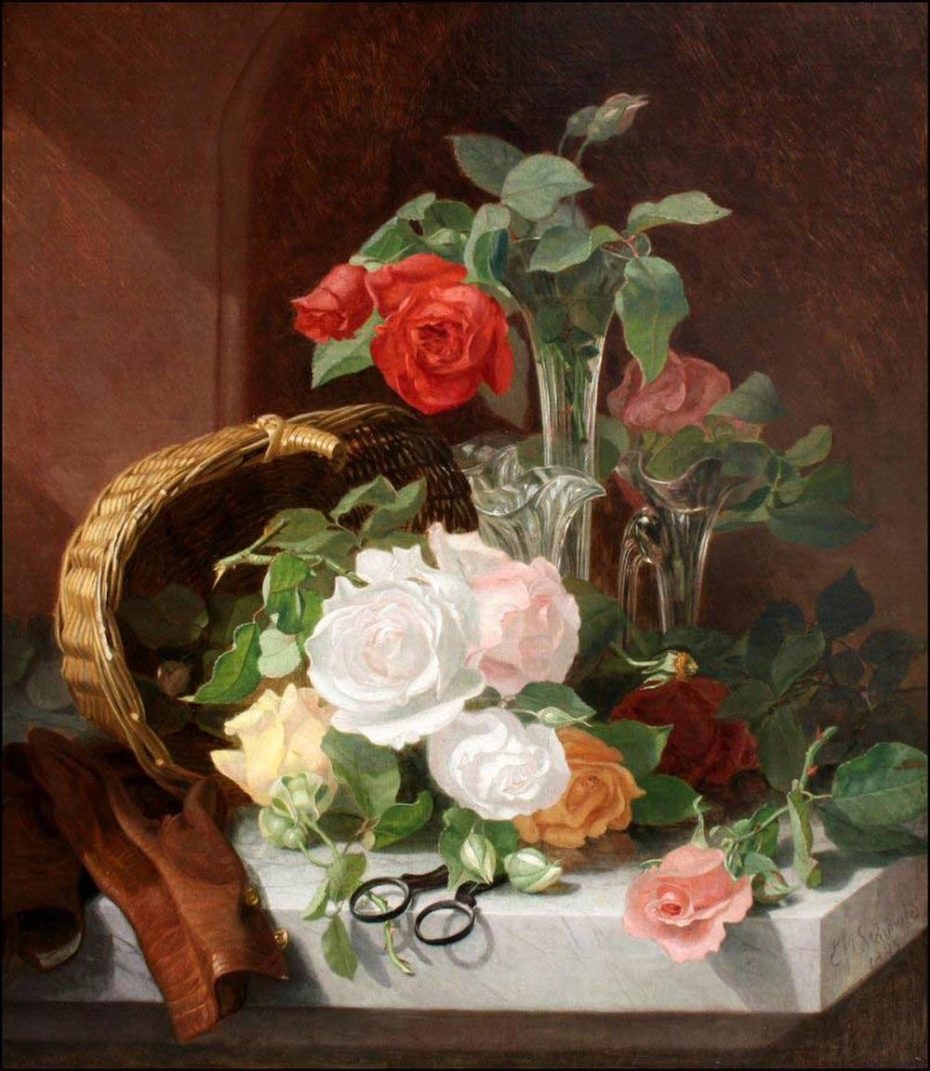 It turns out, the epergne (pronounced "eh–pern") was once a multi-purpose party centrepiece that peaked in the Victorian Era, and fizzled out of fashion by the 21st century. As such, it accidentally bookended the eras of history in which hosting was a real – and increasingly democratised – art form.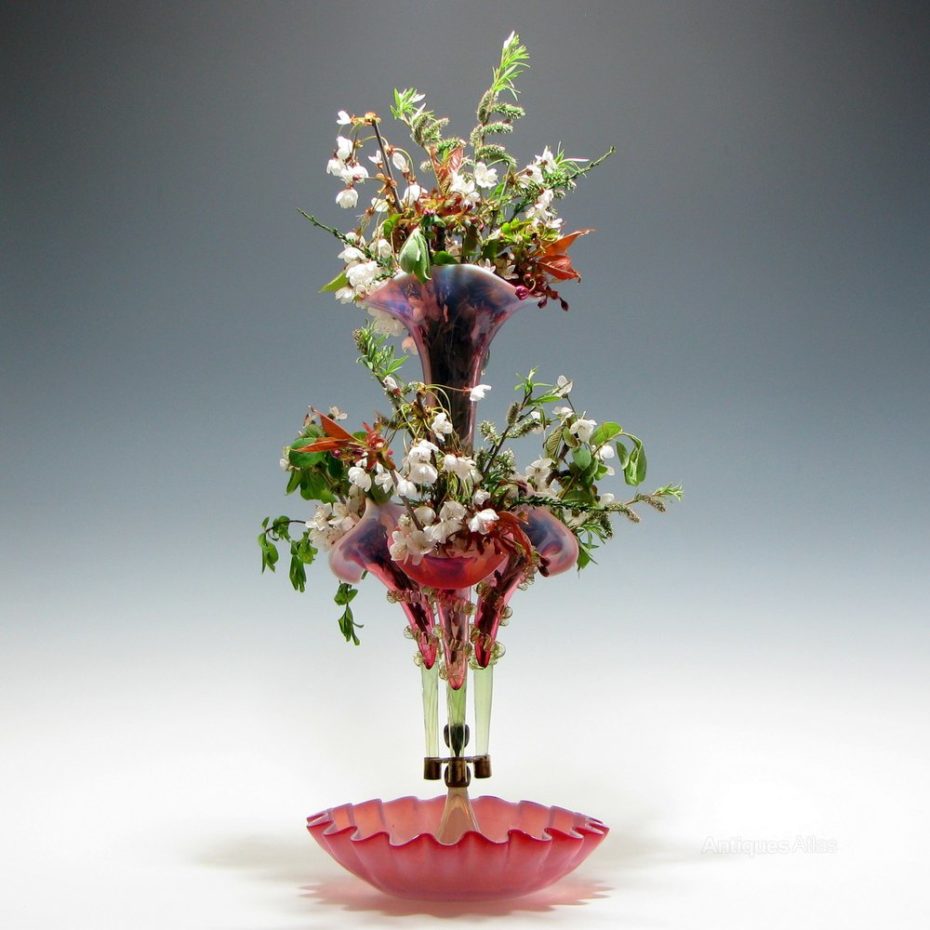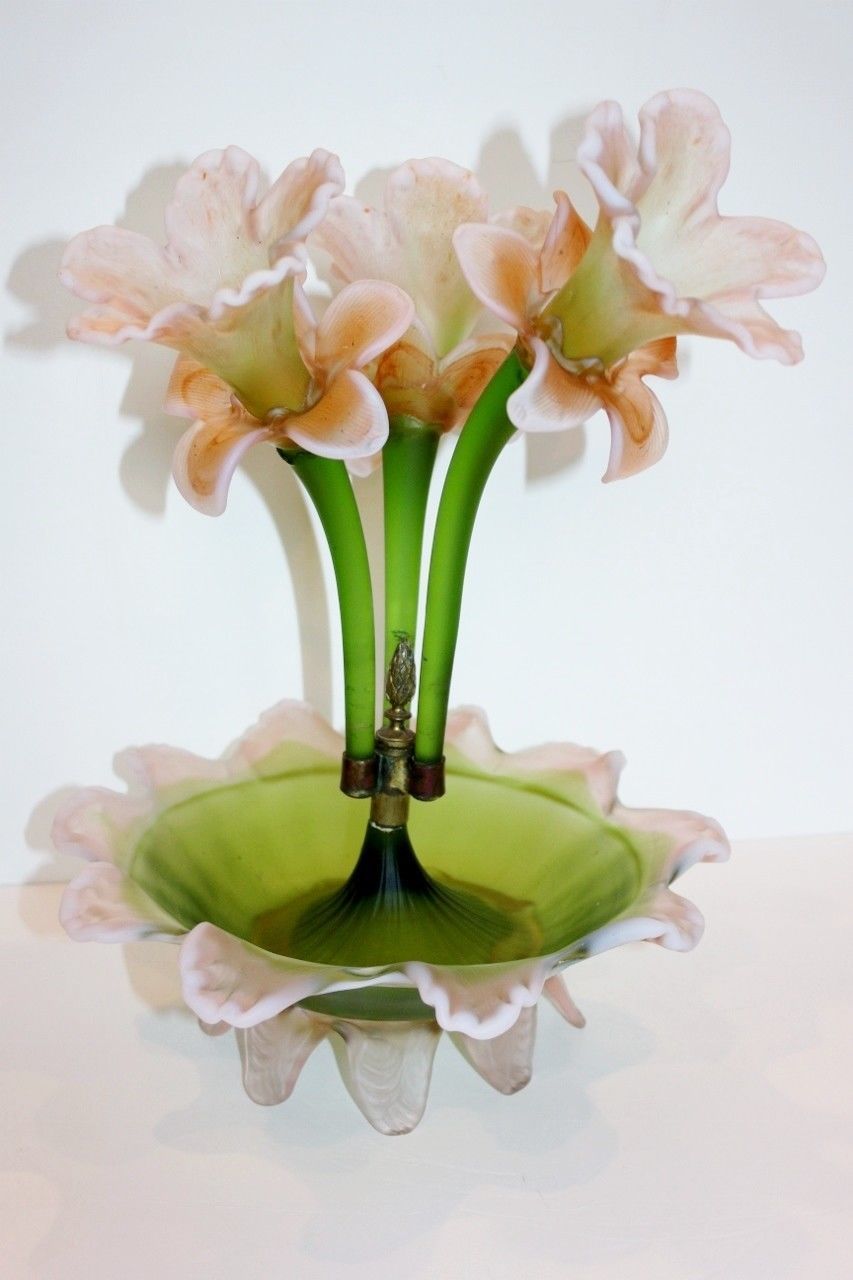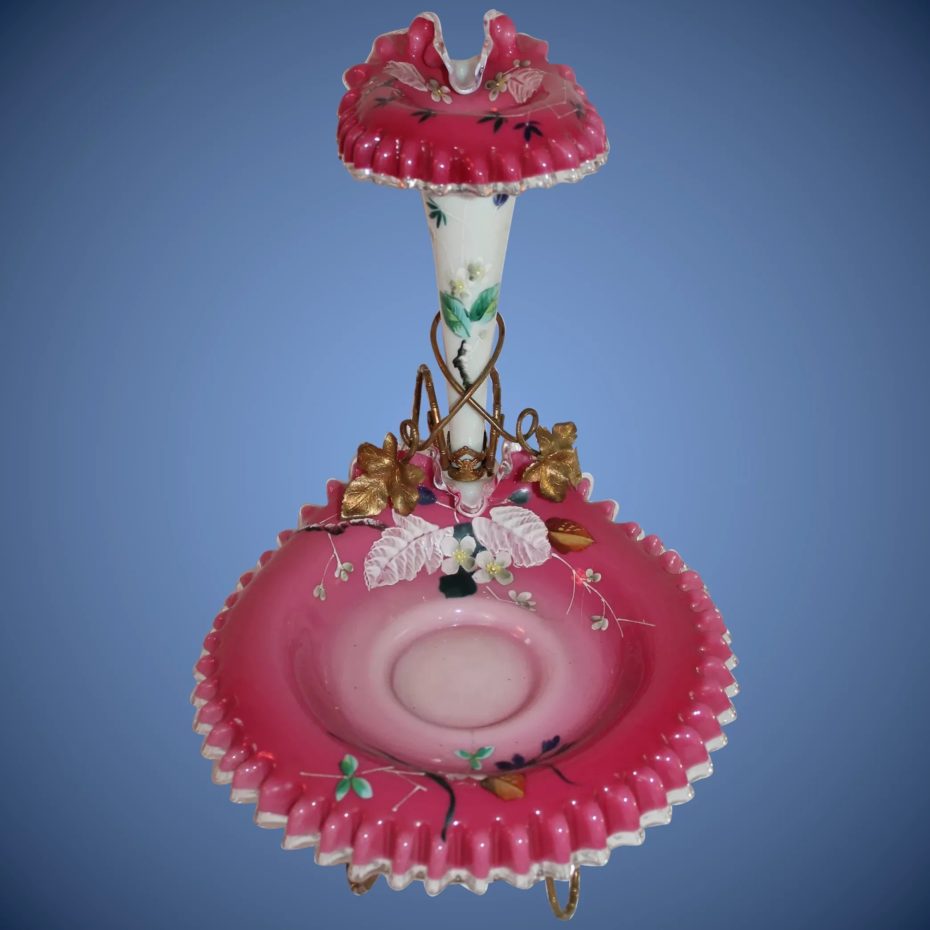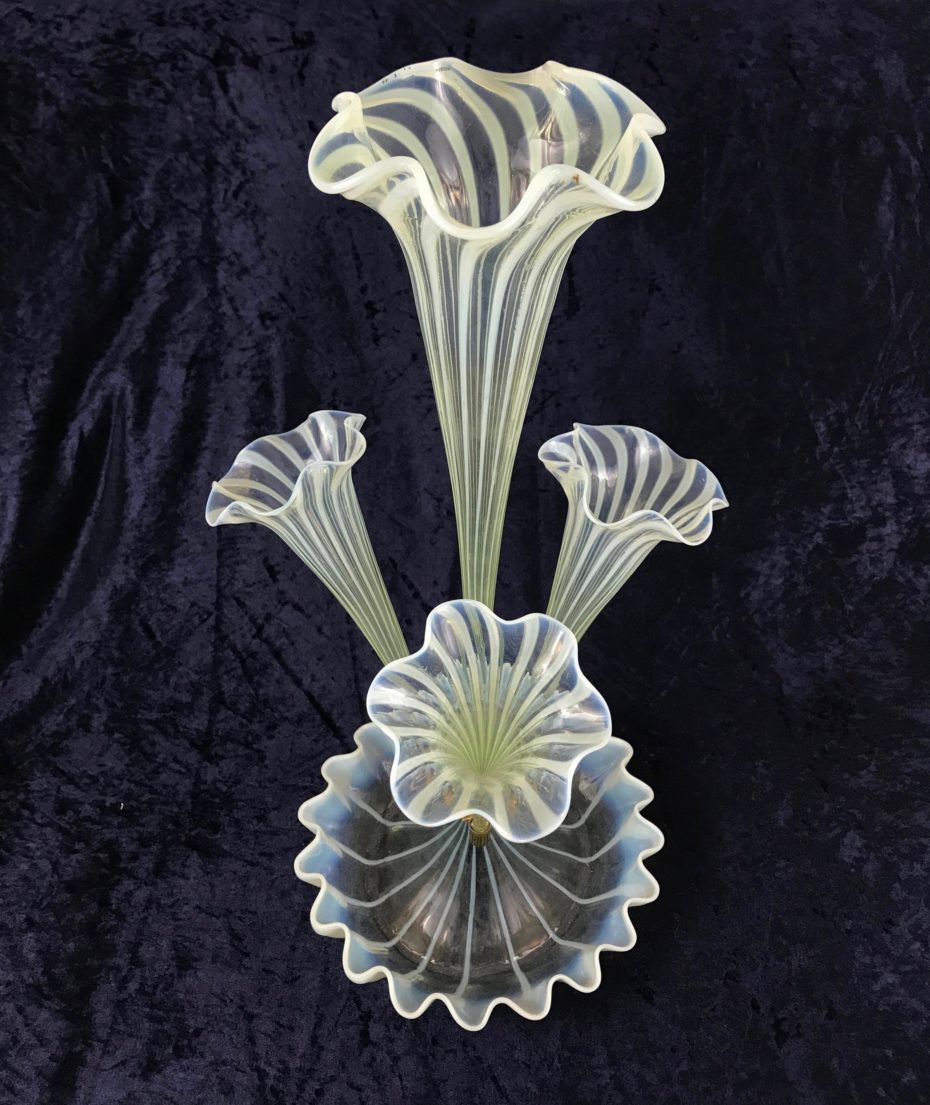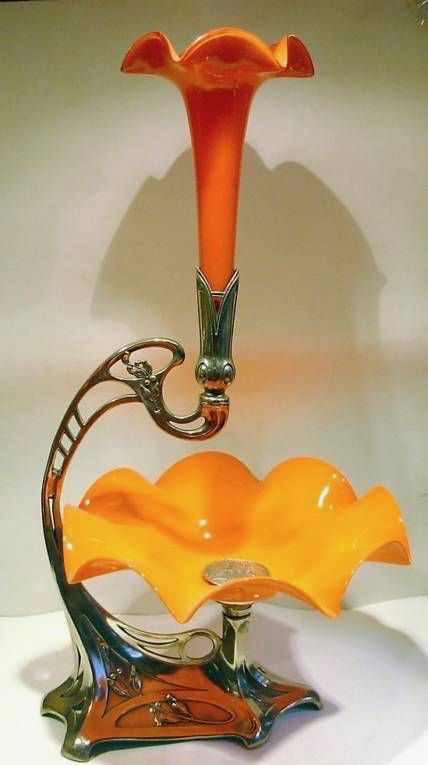 They first appeared around the 17th century. The name originates from the French noun épargne, meaning "savings", as it 'economised' space on the dinner table by regrouping several hors d'oeuvres and decorations into one apparatus. Meaning: its centre bowl could bear fruit, while its arms tentacled out with mini vases of flowers, candles, sweets, and whatever your heart desired. That's the classic blueprint, at least, as they've varied throughout the years. You know an epergne when you see one, though. Trust us.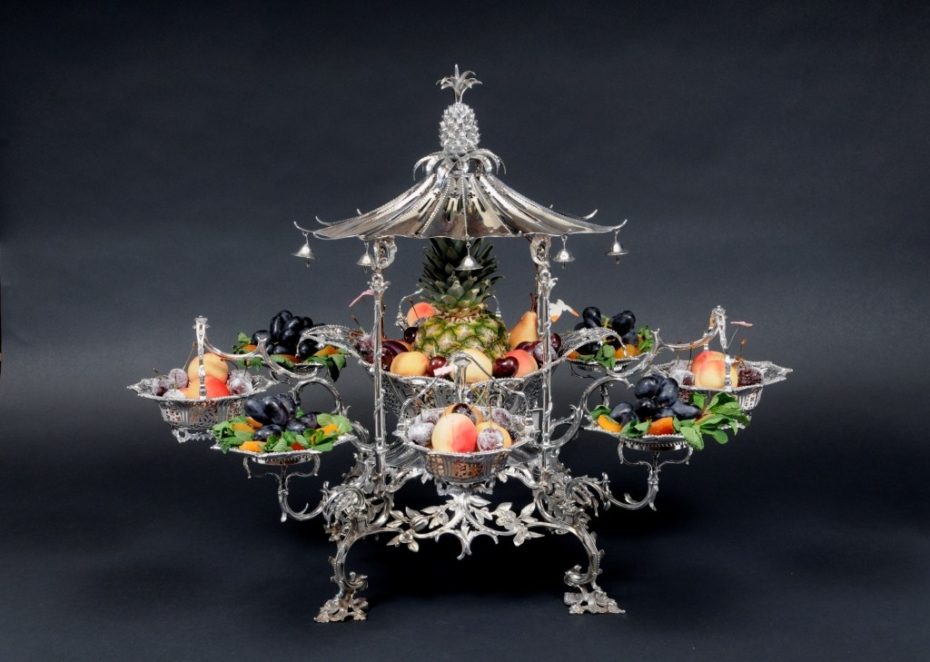 Our favourites are the Murano glass epergnes: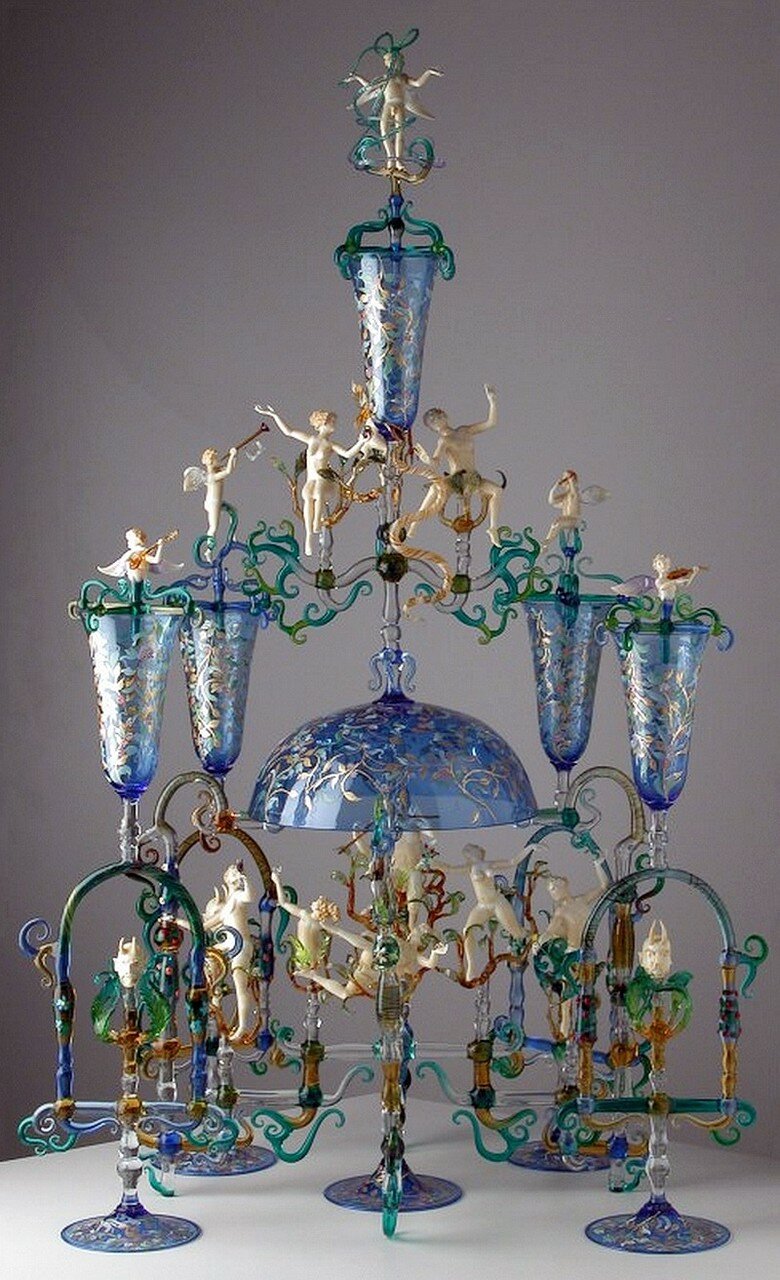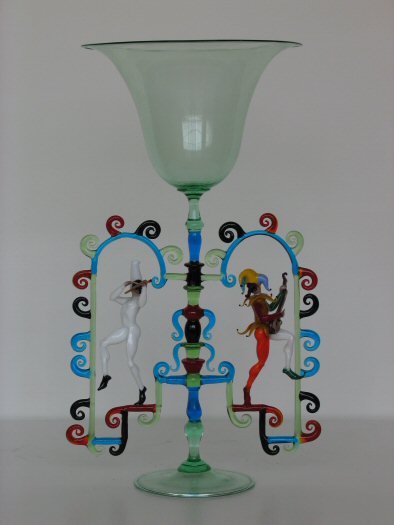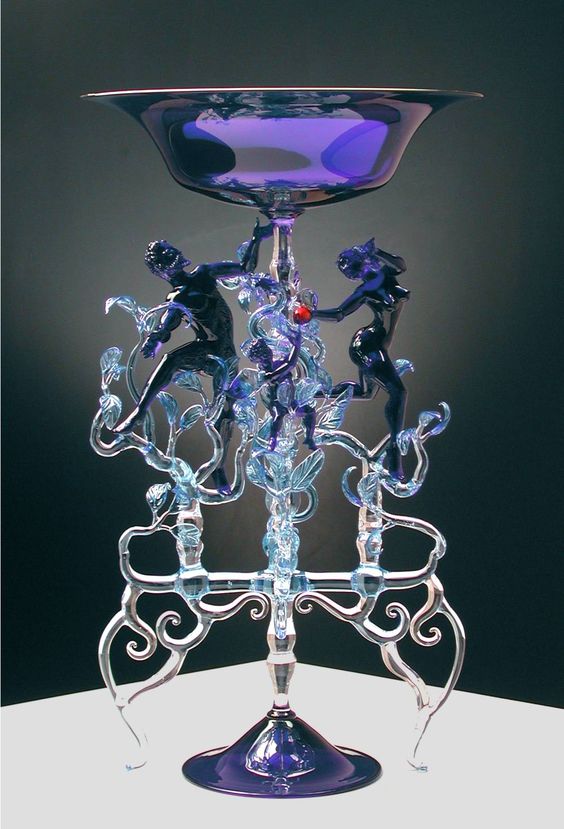 But the epergne is also a rather paradoxical relic, as it was born from the extravagance of King Louis XIV's French court and flourished after the Revolution. At Versailles, it was touted as the latest practical innovation, which it was for the richer strata of society. Then again, their biggest daily dilemma (in the eyes of the commoner) was choosing between powdered wigs. The rest of France, in the meantime, was hungry and pissed off. For a while, showing off an epergne was like showing off an Apple Watch. Must be nice. This 18th century monster sold for $125,000: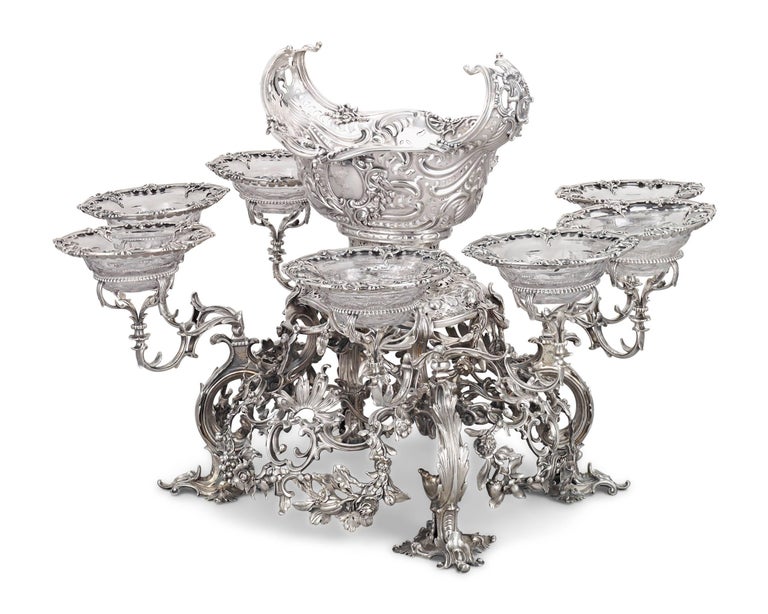 From a purely craft-based perspective, however, it became a great way for silversmiths to flex their skills; some of the earliest epergnes (which were actually called "surtouts" in France) were made of silver, and a product of the booming craft industry that followed the Revolution. In other words, this was kind of when place settings as we know them started to take form, and families realised they didn't have to chow down from the same communal bowl. They could get plates! They could get platters! They could get epergnes. And as time went on, glass became the preferred material: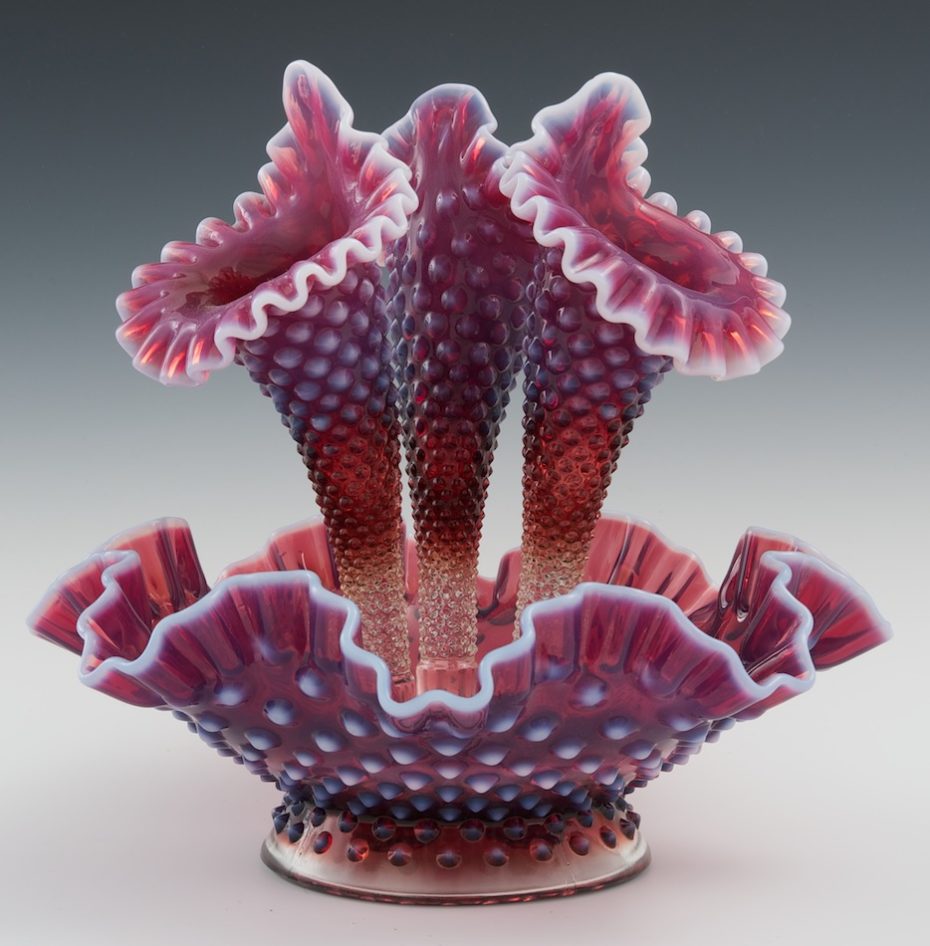 They took a bit of a dip in popularity after a while, but were given new life by the Victorians, who were into just about every curious object and pastime you could imagine. Nineteenth century glass creations are likely the epergnes you see gathering dust in your nan's cupboard, at estate sales, and in junk shops.
There are some fun 1950s versions out there, but it looks like they officially fell from grace when the minimalist aesthetic of midcentury mod took over. Personally, we think it's time they made a comeback. They range from $30 and go into the thousands, not only because they abound on Etsy and the like, but because once you know the magic search word for these babies (epergne!) the variety is endless.