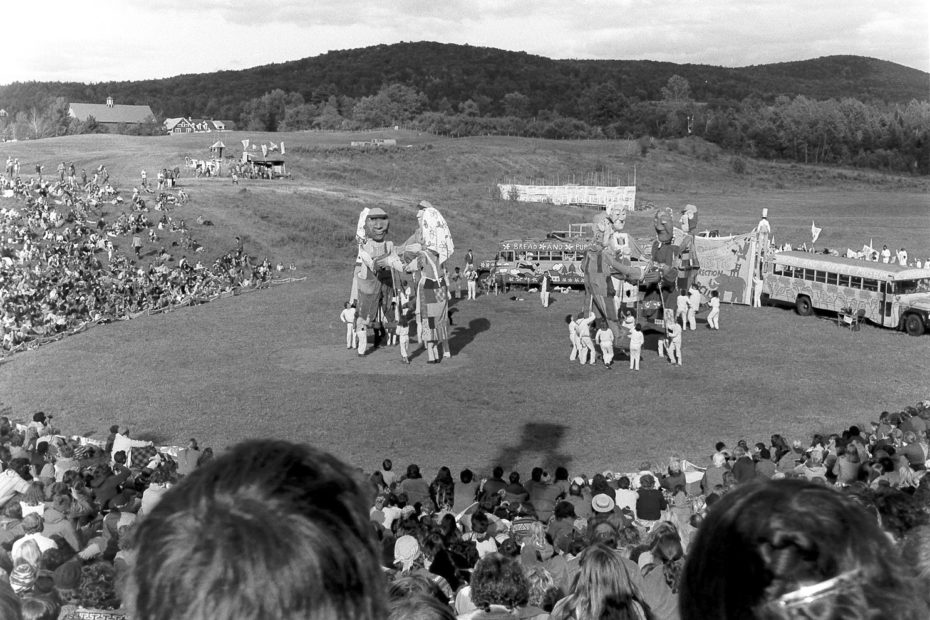 The year is 1979. Thousands of people flock to a farm field in Vermont, and wait for their stilt-walking hosts to christen the "Circus Ring" field with their presence. When they do, it's in a parade of unbridled joy – a celebration of misfits, mainstream dissent, and all the freshly-baked rye you can eat. It's a deceptively simple weapon – bread – slathered with aïoli sauce (garlic mayonnaise) and serve for free. Why? Because "theatre is like bread," says the now 86 year-old founder of Bread & Puppet Theatre, Peter Schumann. The American theatre company that has been feeding the people, literally and metaphorically, since 1961 with Schumann's homemade bread and homegrown performances. From the streets of New York's Greenwich Village to the fields of Vermont, half a century later, this incredible company still stands firmly on its stilts as masters of merrymaking, rebellion – and baking.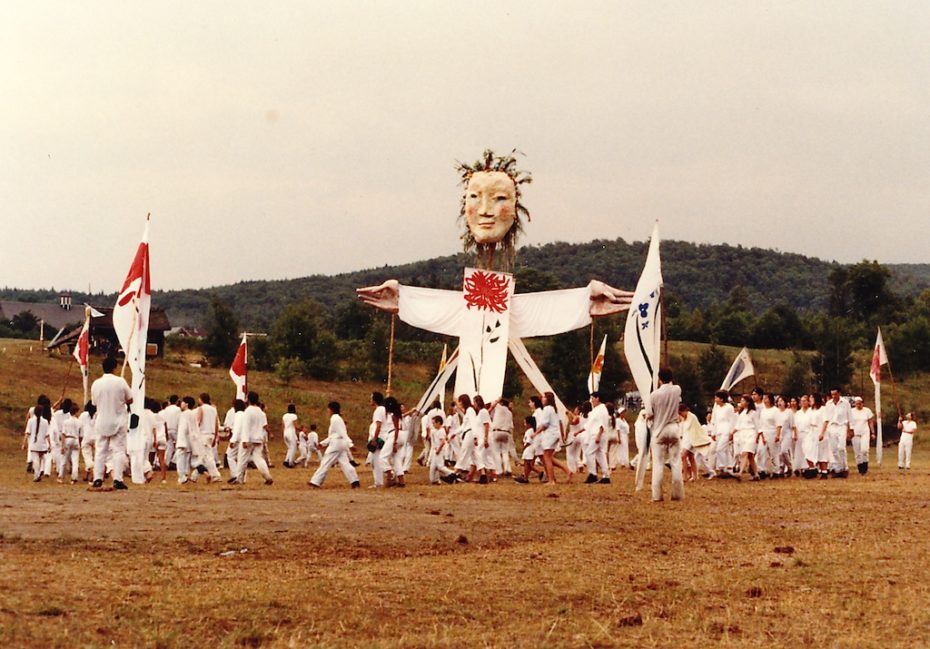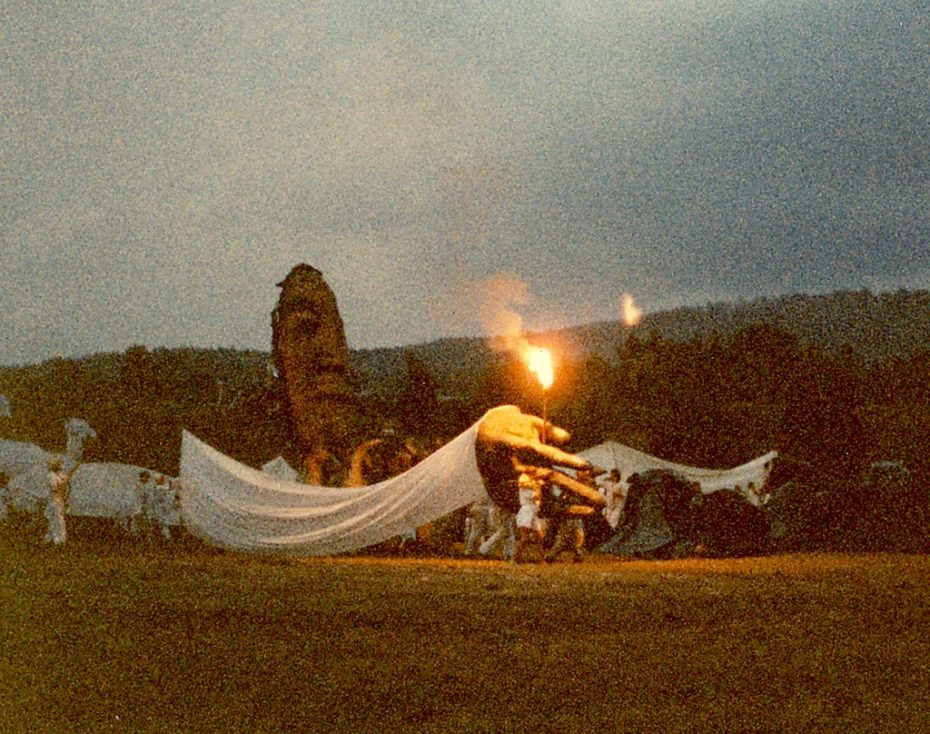 We have to admit: the first time we saw a photograph of Bread and Puppet (B&P) in action, we thought we'd found a strange cult. They were fabulously bohemian but looked like something along the lines of the last great Californian hippy commune from the 1960s, in which white-clothed pacifists dance in the woods, keeping nothing but the company of a few goats and rusty Volkswagens…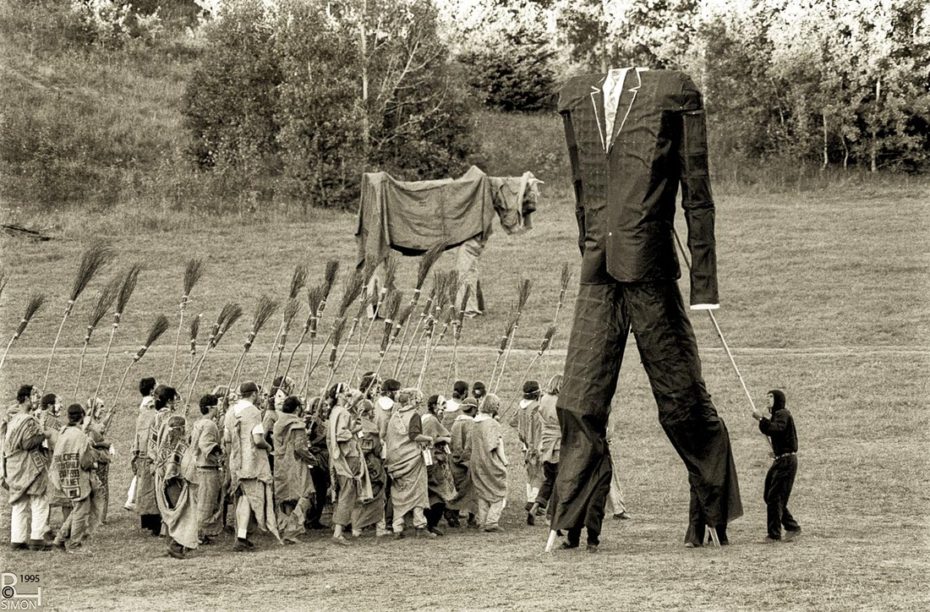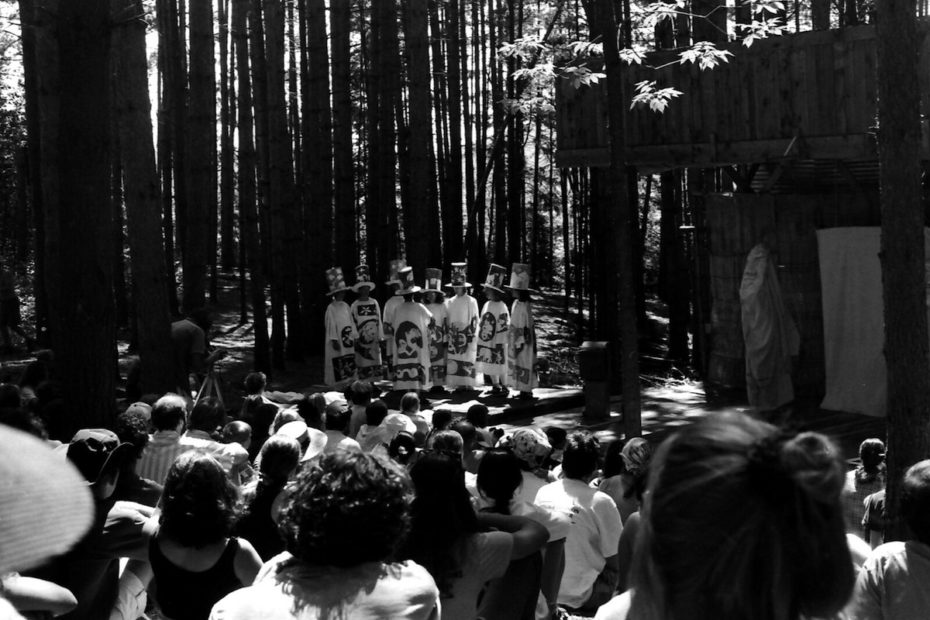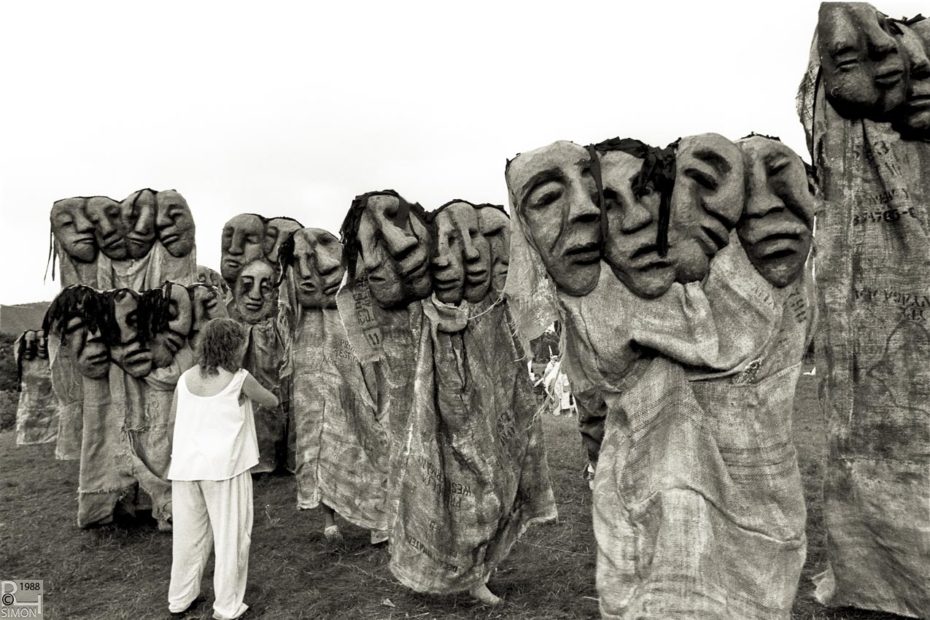 While Bread & Puppet is indeed not a cult, it is one of the OG "Back-to-the-Land" hippie efforts from the 1970s that, decades on, is still unchanged and going strong. It's not just a puppet show, it's a living museum piece on American counter-culture…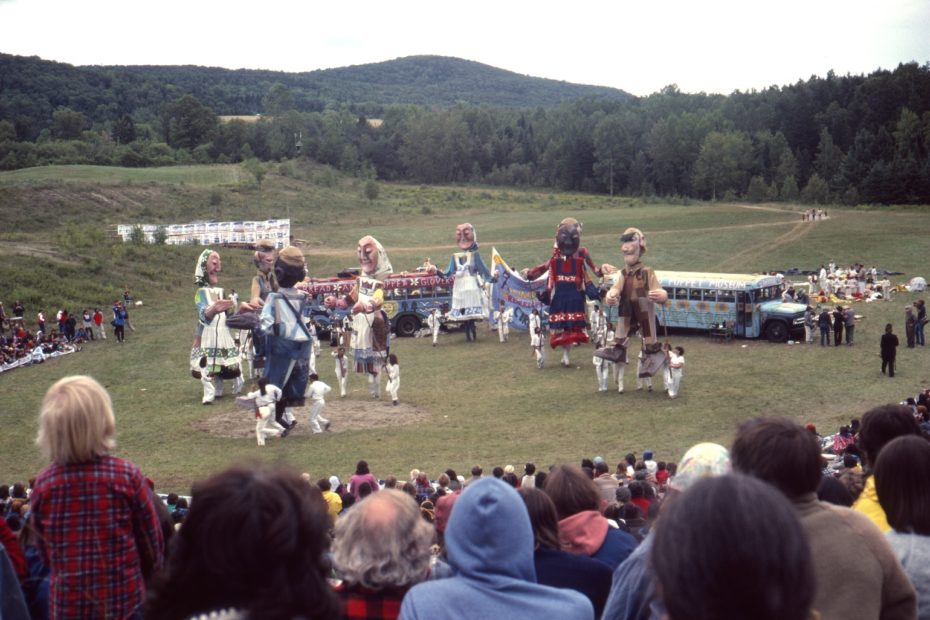 Bread & Puppet is founded on the central principle that art should be as basic as bread to life and Peter Schumann still single-handedly bakes traditional sourdough rye bread in a wood fire oven for the thousands of audience members who attend the Theater's performances worldwide. It takes him several days.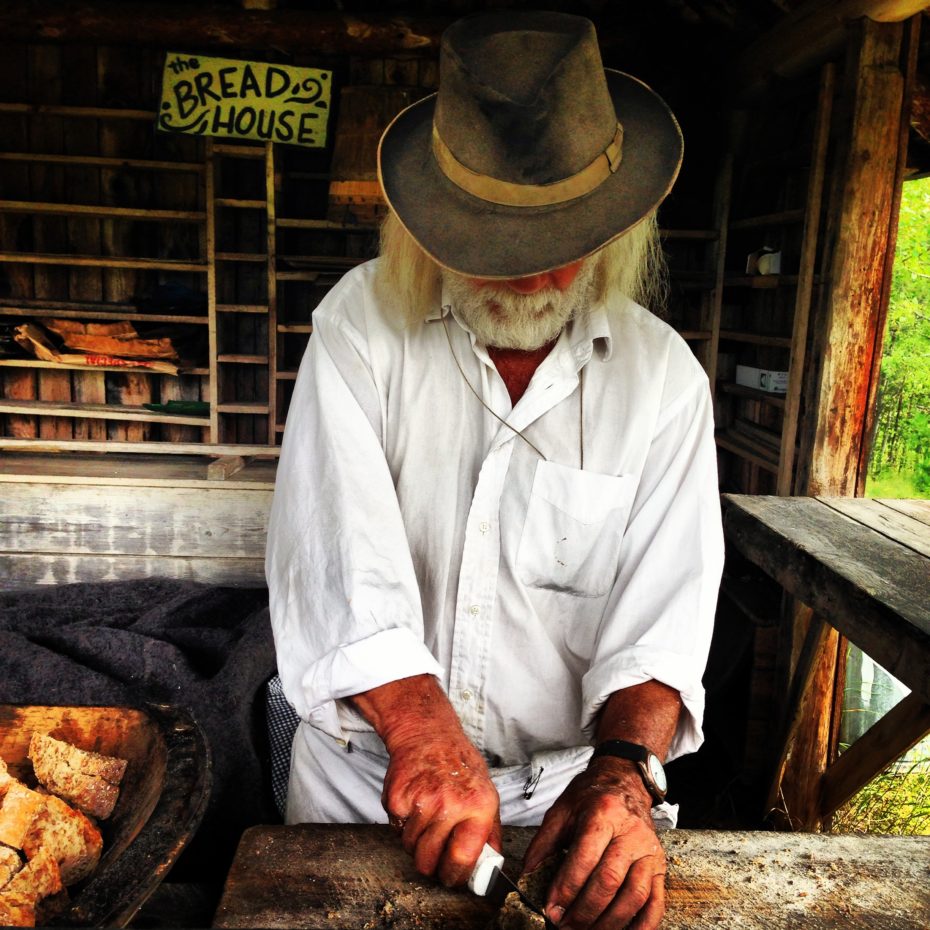 Schumann was a German WWII refugee who turned to violin playing, dancing and sculpting for catharsis. "We had to live wild and strange … trying to collect things to eat", Peter remembers of his childhood, running from bombs and war. From the age of ten, he was learning to survive in the countryside where he learned how to glean the fields, grind the grain and make bread for his family.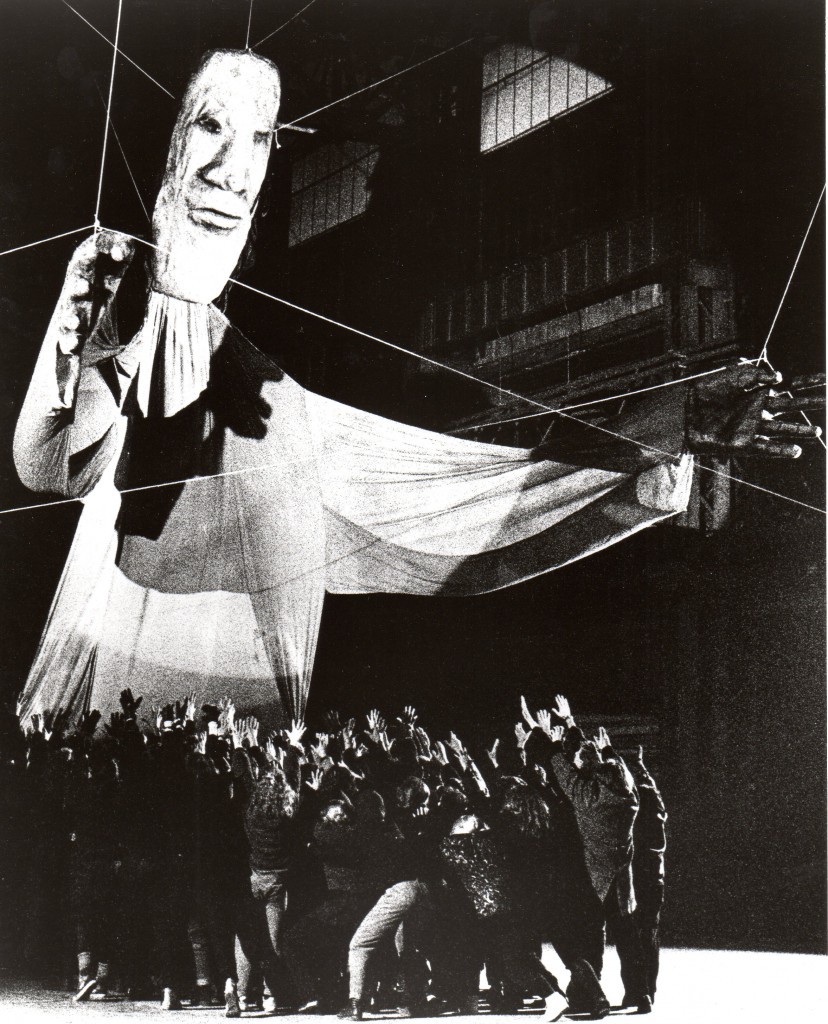 The company was actually founded in Munich, Germany, before Peter brought it to Manhattan's Lower East Side in the early 1960s, where he carried his tradition of baking and sharing fresh rye bread with the local community. The company's manifesto gave the elitist New York art scene a welcome reality check.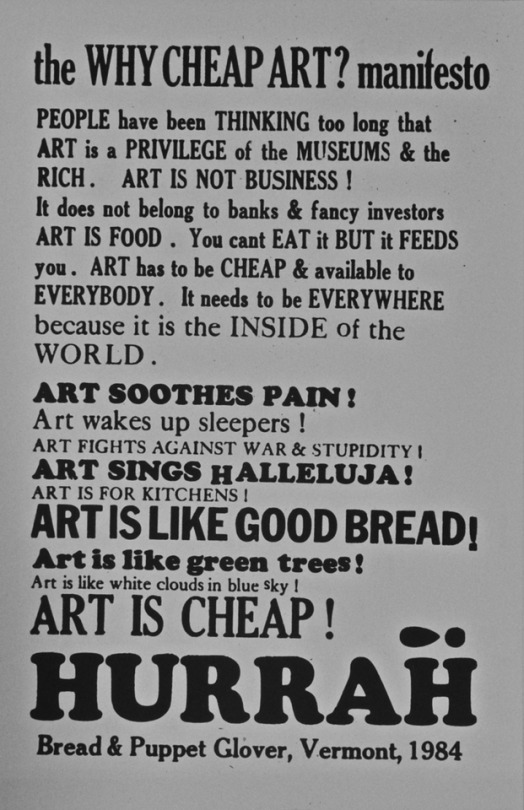 Bread & Puppets proudly declared themselves as peddlers of profound, cheap art. Why, he argued, should those two elements be mutually exclusive? "Art is not a business!" they explained, "Art has to be cheap and available to everybody. It needs to be everywhere…"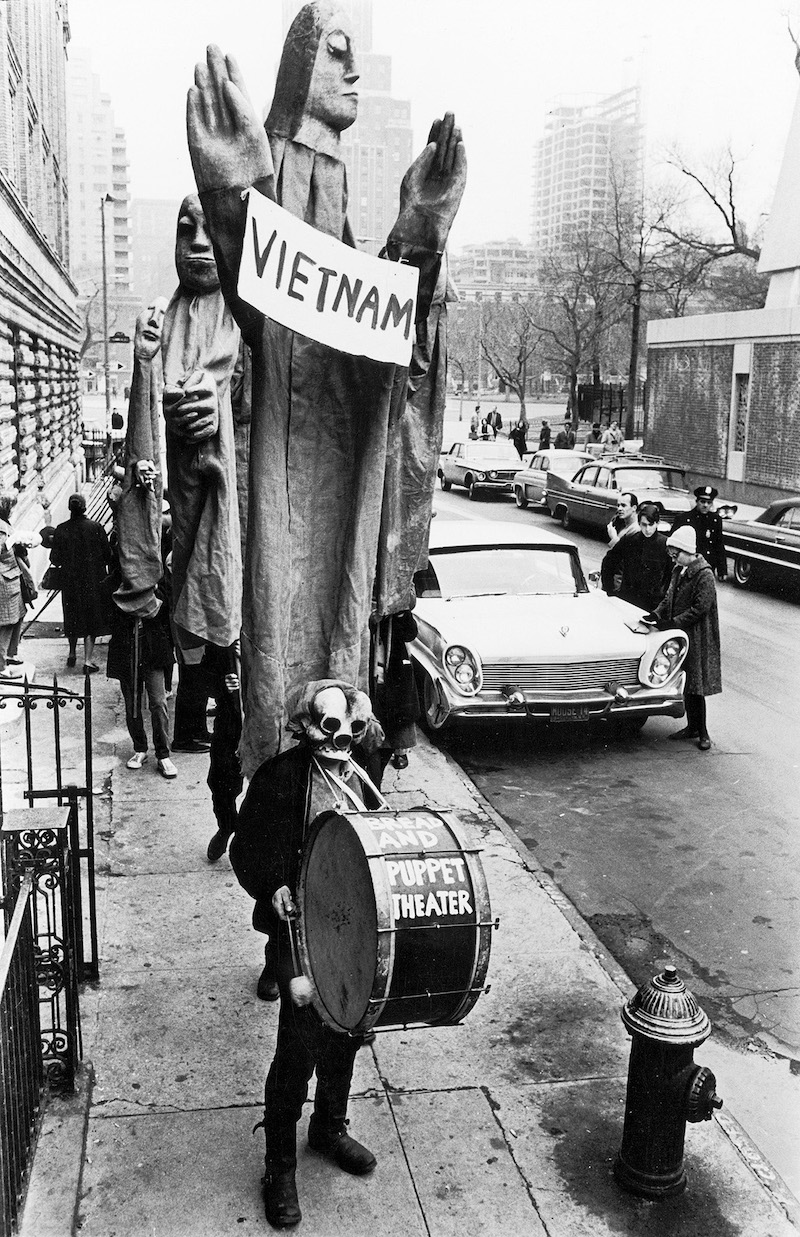 Bread & Puppet took to the streets, often with Schumann dressed as a giant Uncle Sam, protesting everything from the war in Vietnam to nuclear power plants; the conflict in El Salvador to various political conventions with puppets that The New York Times described as "huge, godlike beings" in 1977. They also made quite a splash at New York City's annual Halloween Parade.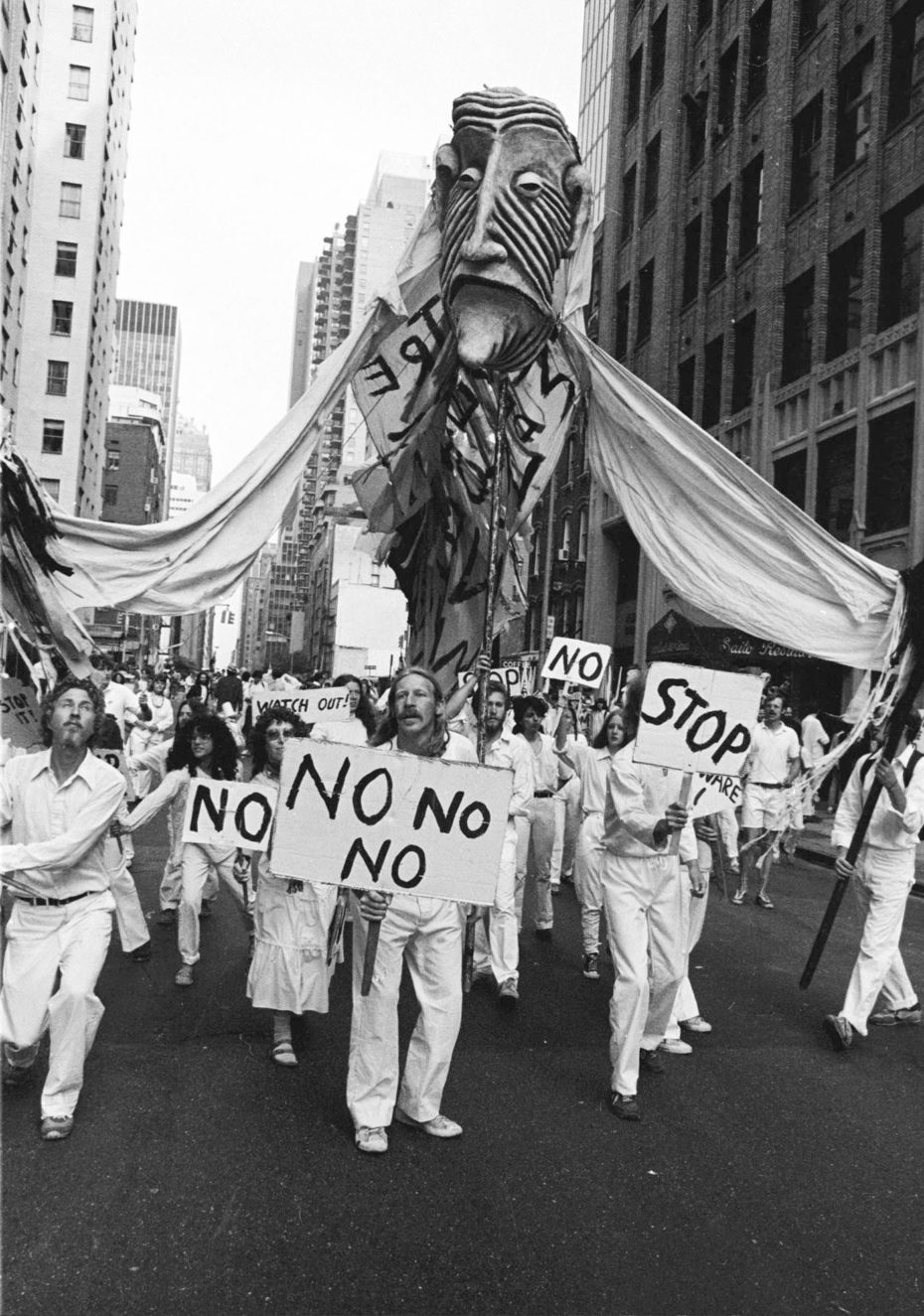 The company embodied a perfectly freewheeling, bohemian nature, but was executing very calculated moves to make activism more accessible to the public. People knew about canvasing, they knew about protesting. But protesting with puppets? Genius. "[He] re-invented the idea of the political parade," Bread & Puppet alumnus John Bell told MNC.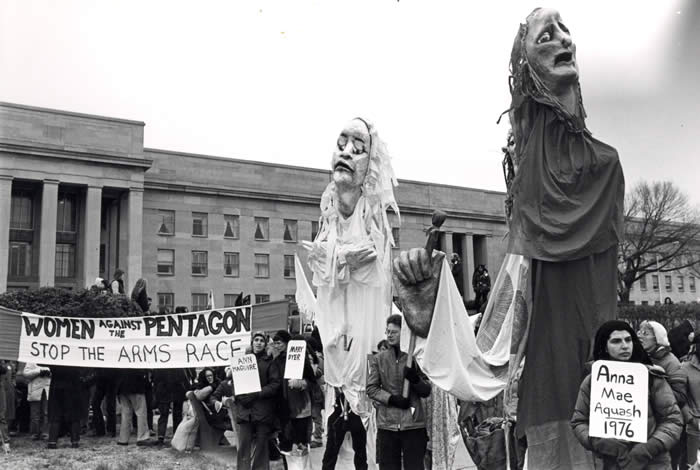 According to a 1970s New York Times review however, Schumann was hesitant to pigeonhole the motivation for his work as solely political. After calling New York its base for over a decade, Bread & Puppet officially moved to Plainfield Vermont in 1973, to Goddard College where he had been offered a residency with his theatre.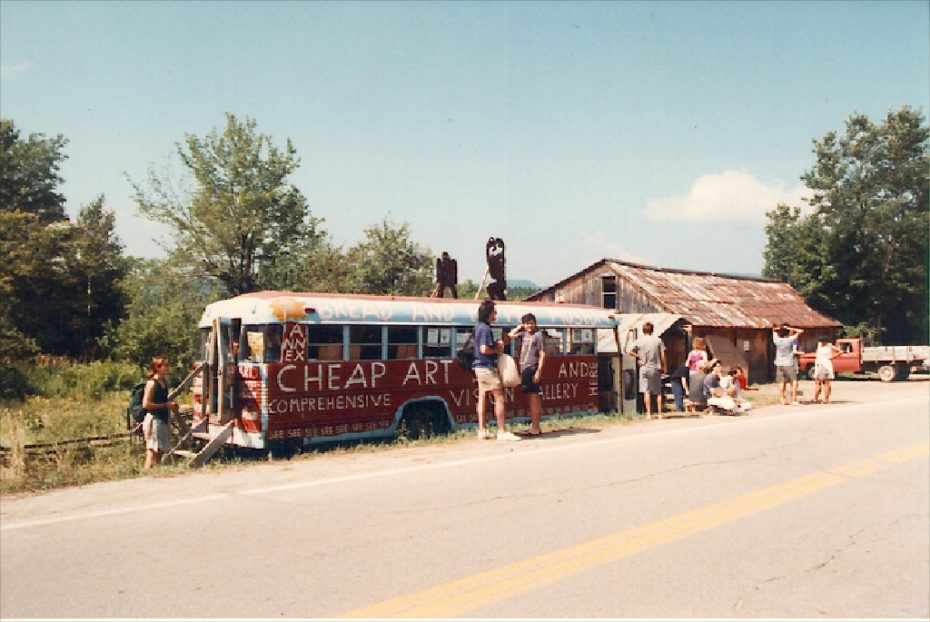 "In part it was a family decision," says Bell, "the Schumanns had 5 kids, they lived in a cramped apartment in the Lower East Side, they were robbed a couple of times. It was not a safe situation."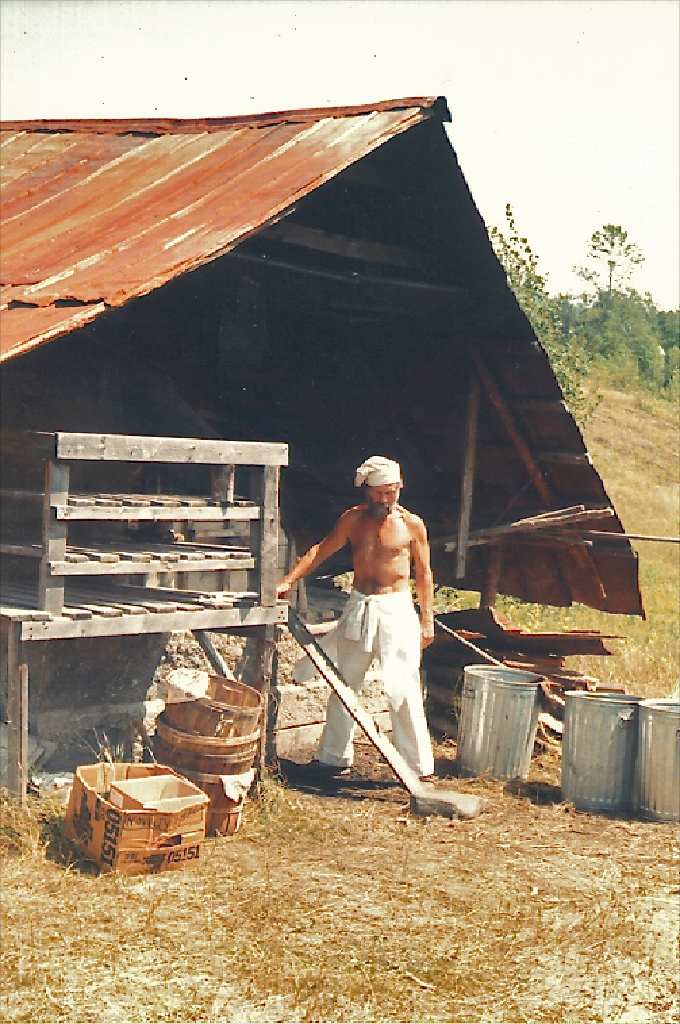 But also, "The 'Back To the Land' movement was happening, a concept that overlapped with the counterculture of the 1960s, calling for people to leave the big cities and to grow food from the land with an emphasis on a greater degree of self-sufficiency and local community. "City life is a sort of imitation of life," says Schumann. "I never wanted to be in the city".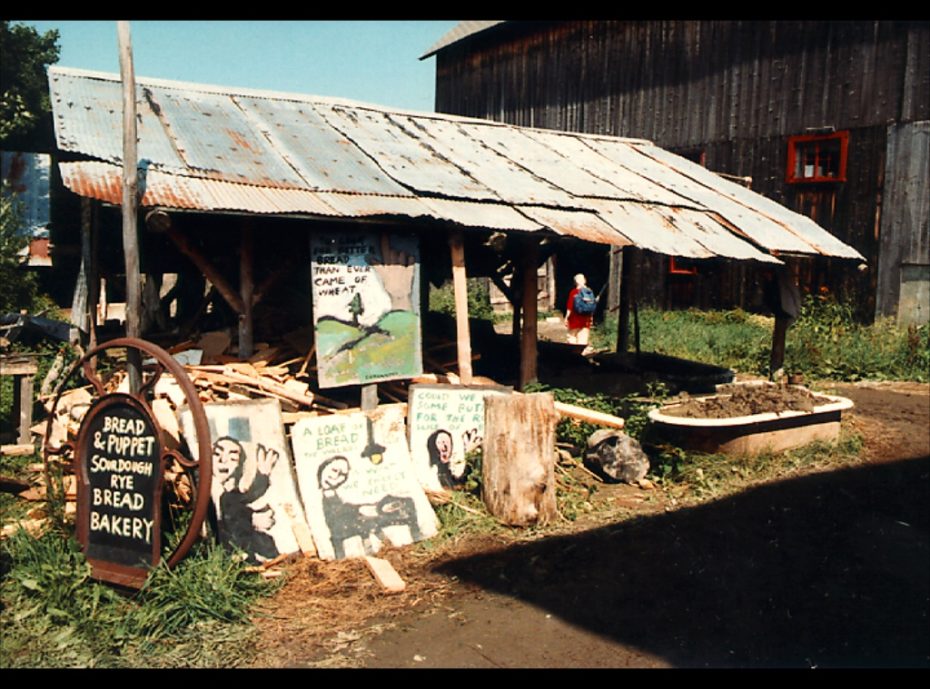 In addition to the pigs, chickens, and puppeteers, Schumann set up a printshop, a store, and a museum in a 150-yr-old barn.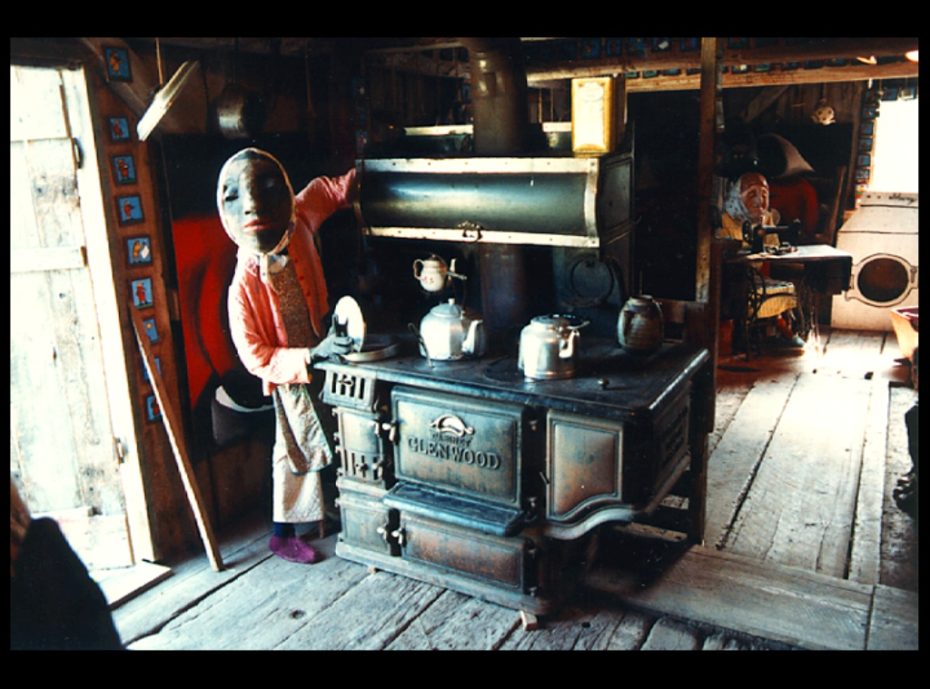 The highlight of the company's creative energy was always its annual "Domestic Resurrection Circus", which ran from 1970 to 1998 in the woods, which Bell calls "an interesting 27-year collection and development of work." For one week, tens of thousands of people camped under the summer stars for festivities inspired by the grand carnivals and of folklore from around the world. Which is where all those frolicking-in-the-fields photographs come into play.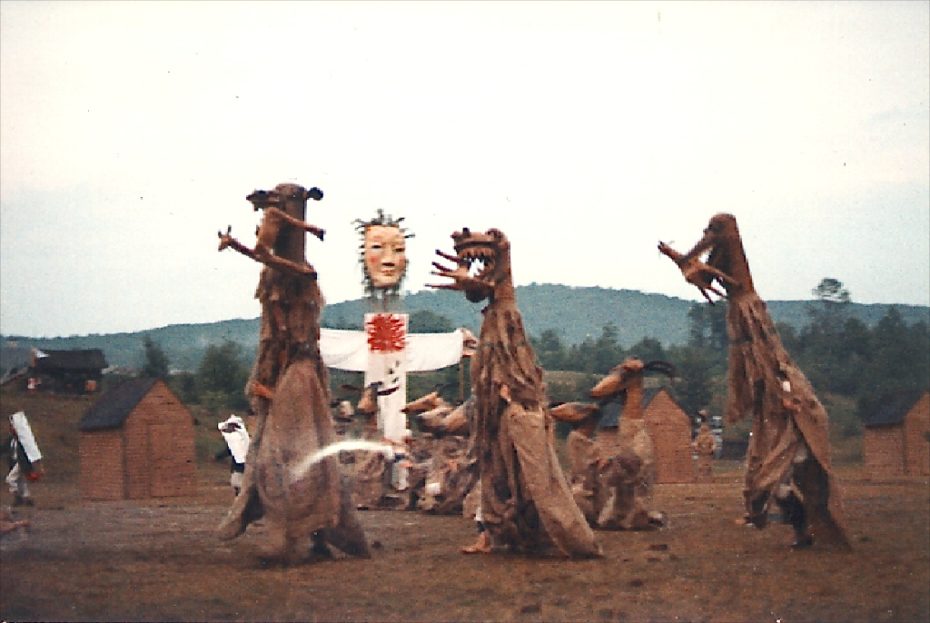 "In the late afternoon, the audience gathers around the natural amphitheater to watch the circus with its paper mache animal act," explains one retro TV spot, "its jazzy music, and political satire. Finally at dusk, 'The Pageant' – a vast allegorical drama – is presented by a cast of over 100 volunteer performers on a 20-acre stage of rolling fields and forest." Check it out:
"[Schumann] would say the purpose of the pageants was to look at the sky," says Bell, "to think about the contrast between the green field and the blue sky, or that the puppet show was just an excuse, a framework to be able to see the landscape."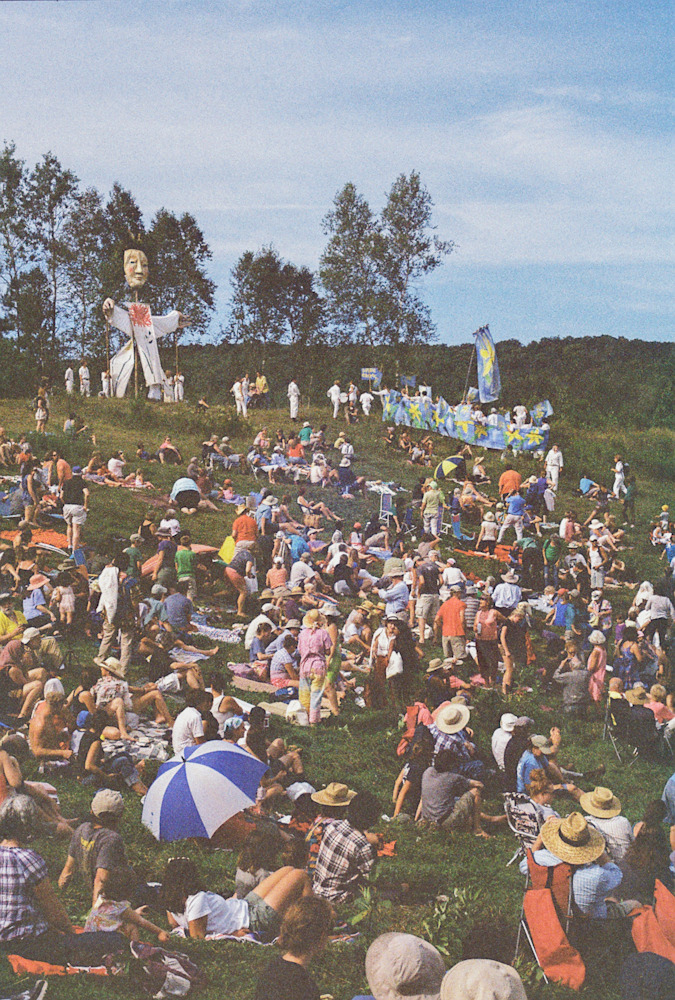 "In a way it was a surprise that it became so popular," says Bell, "especially in Glover, VT, and it ended up becoming too popular, got too big for the town of Glover and for Bread and Puppet itself."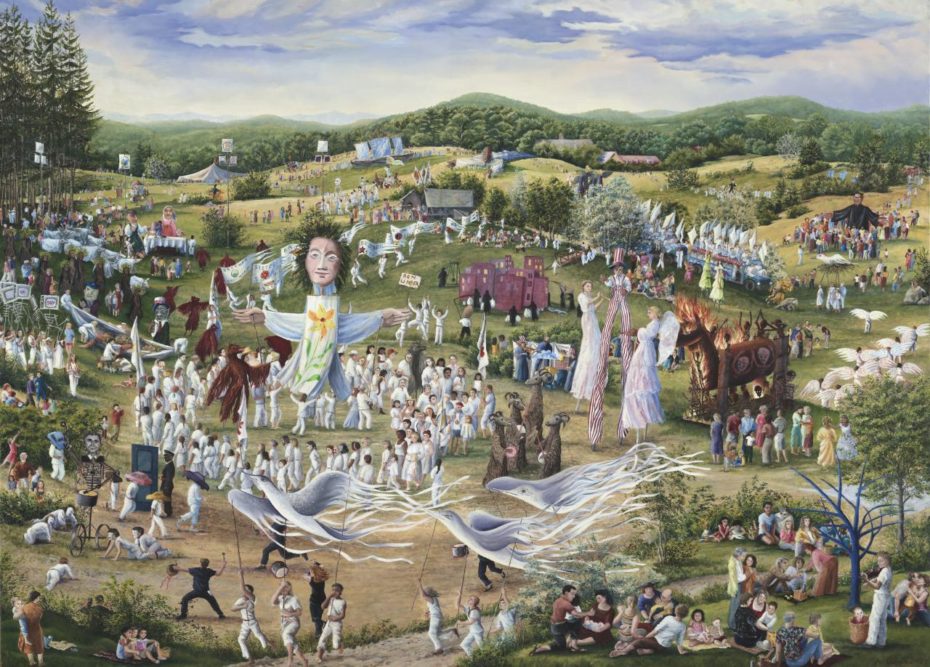 Unfortunately, the massive festival came to a halt in the '90s after one man's fatal accident when a fight broke overnight at the camp, forcing Schumann to cancel the festival. Festival-goers have been known for their open use of hallucinogens, particularly mushrooms. Since then, Bread & Puppet offers smaller weekend performances throughout the summer, and there are still plenty of shows to catch in New York City.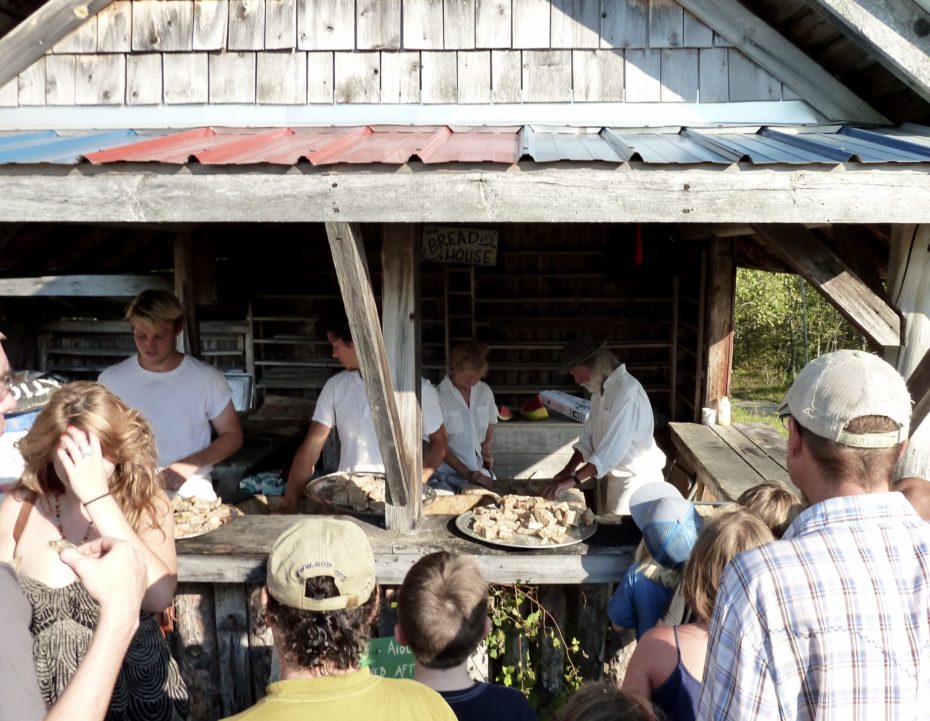 In 2018, the company visited the middle states of the US. "We think it's import to bring fast, cheap, political theatre to those areas," their member Joshua Krugman, "In a time when we need to be doing what the rest of the world is doing, that is, rising up…"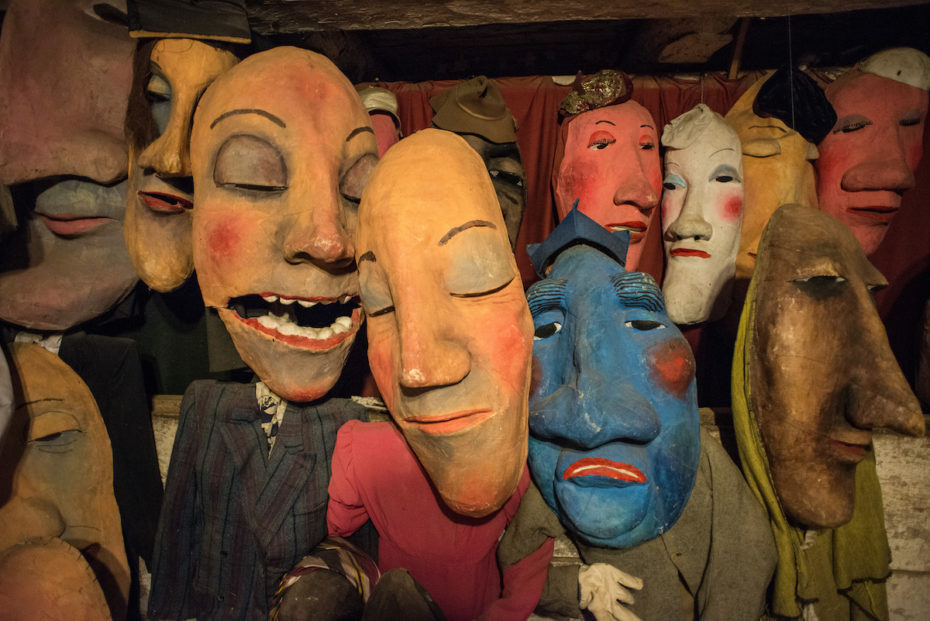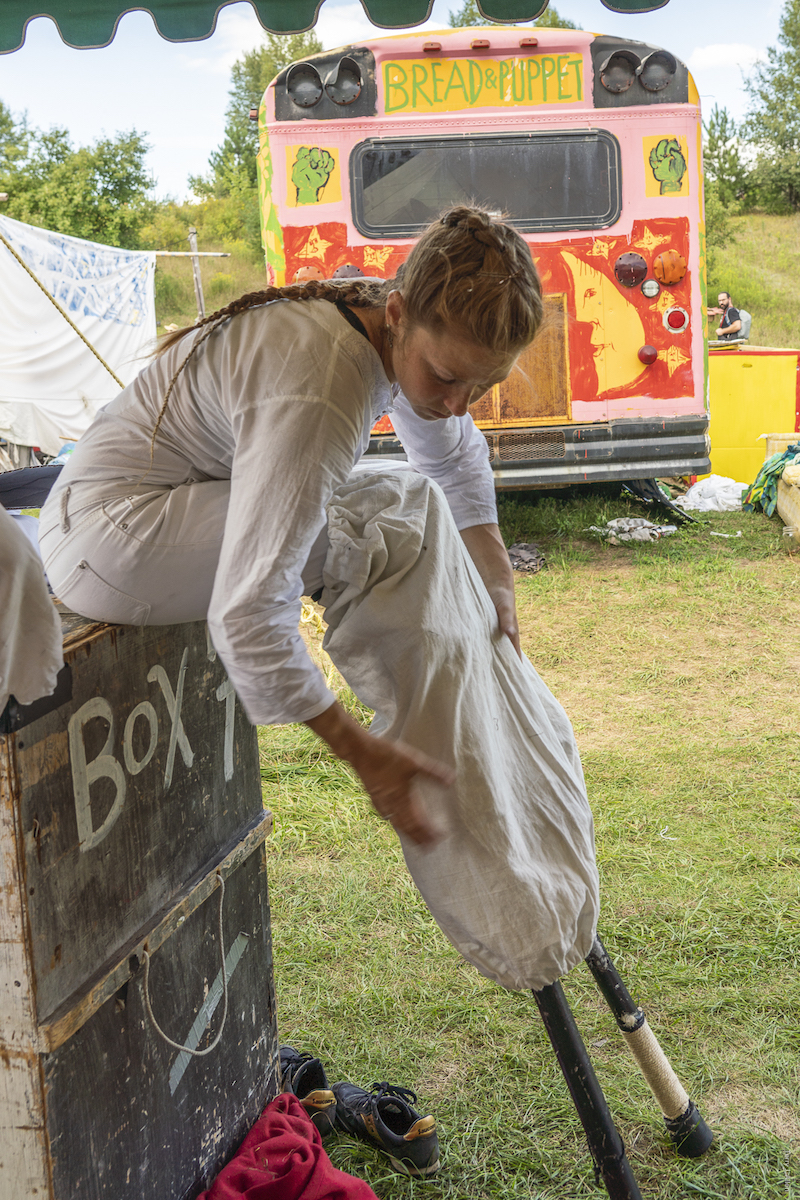 The theatre also runs an apprenticeship program. There are five resident company puppeteers, according to member Amelia Castillo. "These people work for Bread and Puppet full time and participate in all projects," she told MNC, "The Bread and Puppet "company" is an expanding and contracting thing: apart from our full time members, there are scores of puppeteers, artists and activists who join us for the summer, for a residency or for tour. Some are old full time company members, summer staff members, community members or longtime friends." The common thread of their colourful backgrounds is a kind of knack for creativity, and nurturing community – they have foundations in poetry, farming, and philosophy; music, nursing and activism.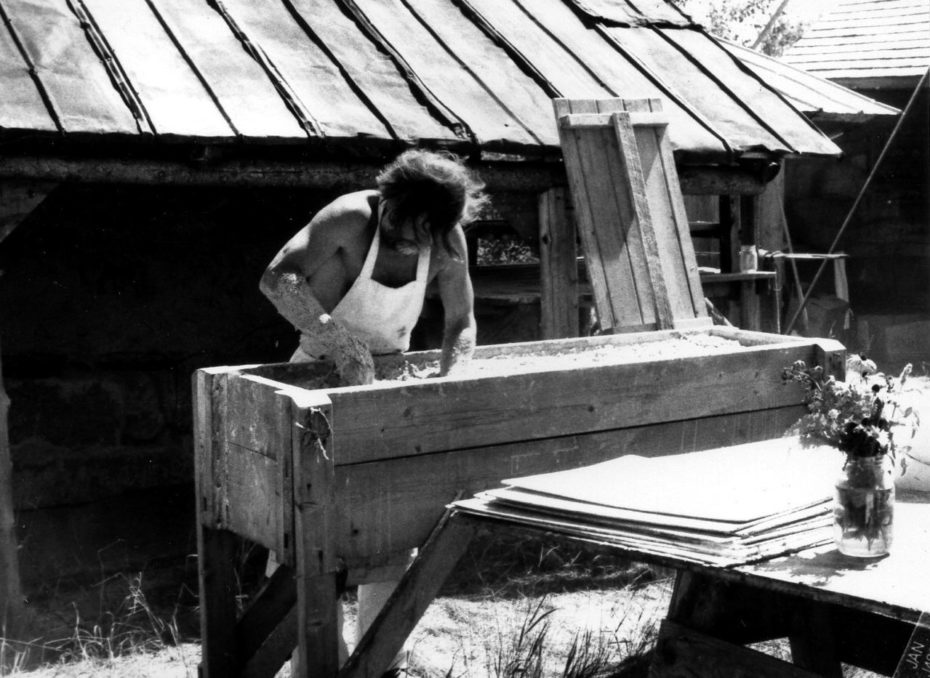 If the team had to whittle down the company's energy to three words today, Bell says they'd be "Activist, Optimistic, [and] Life-embracing." Above all, it was about community, and about fighting for the kind of world he wanted to live in, with the only tools he had – and that's what brings us back to bread.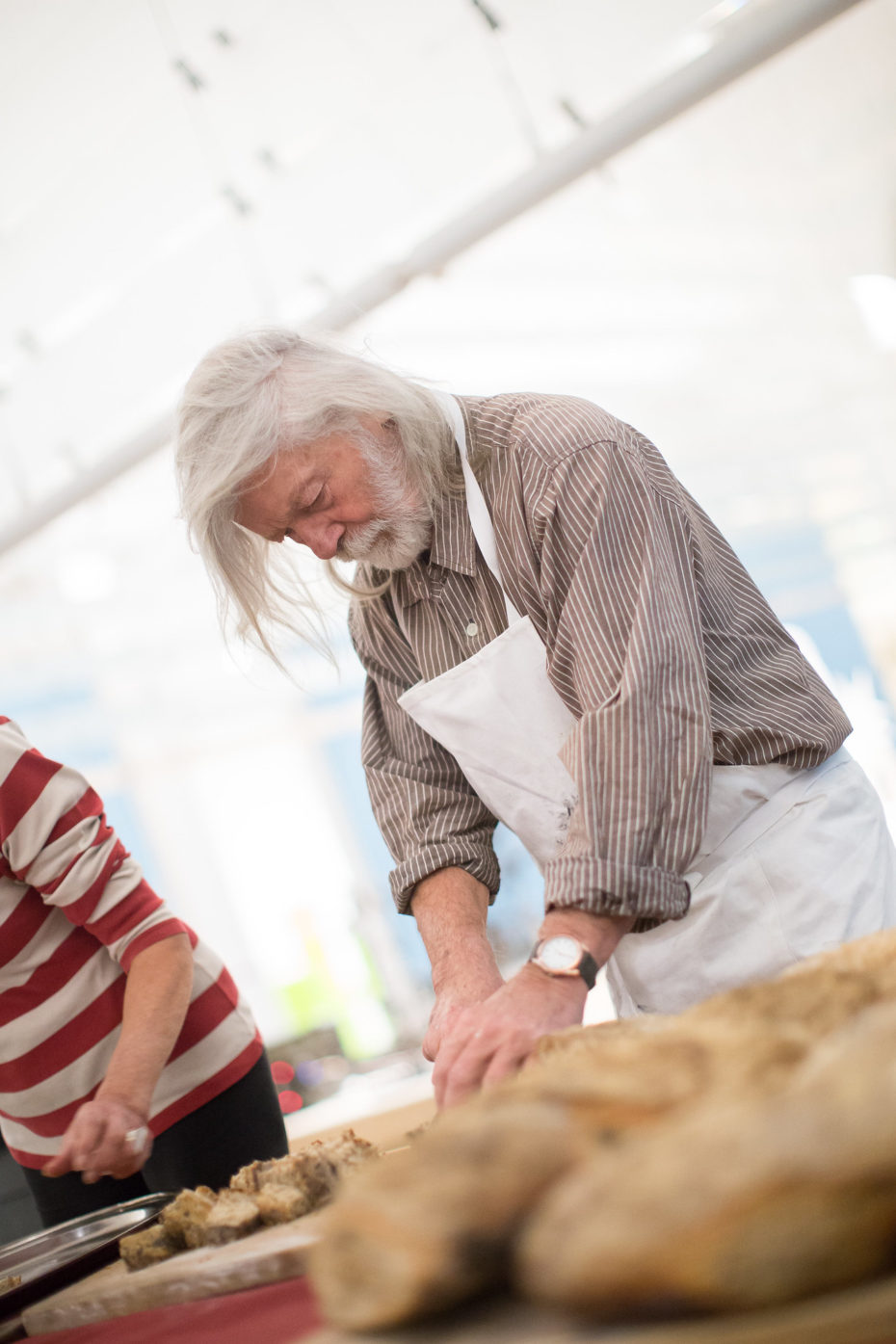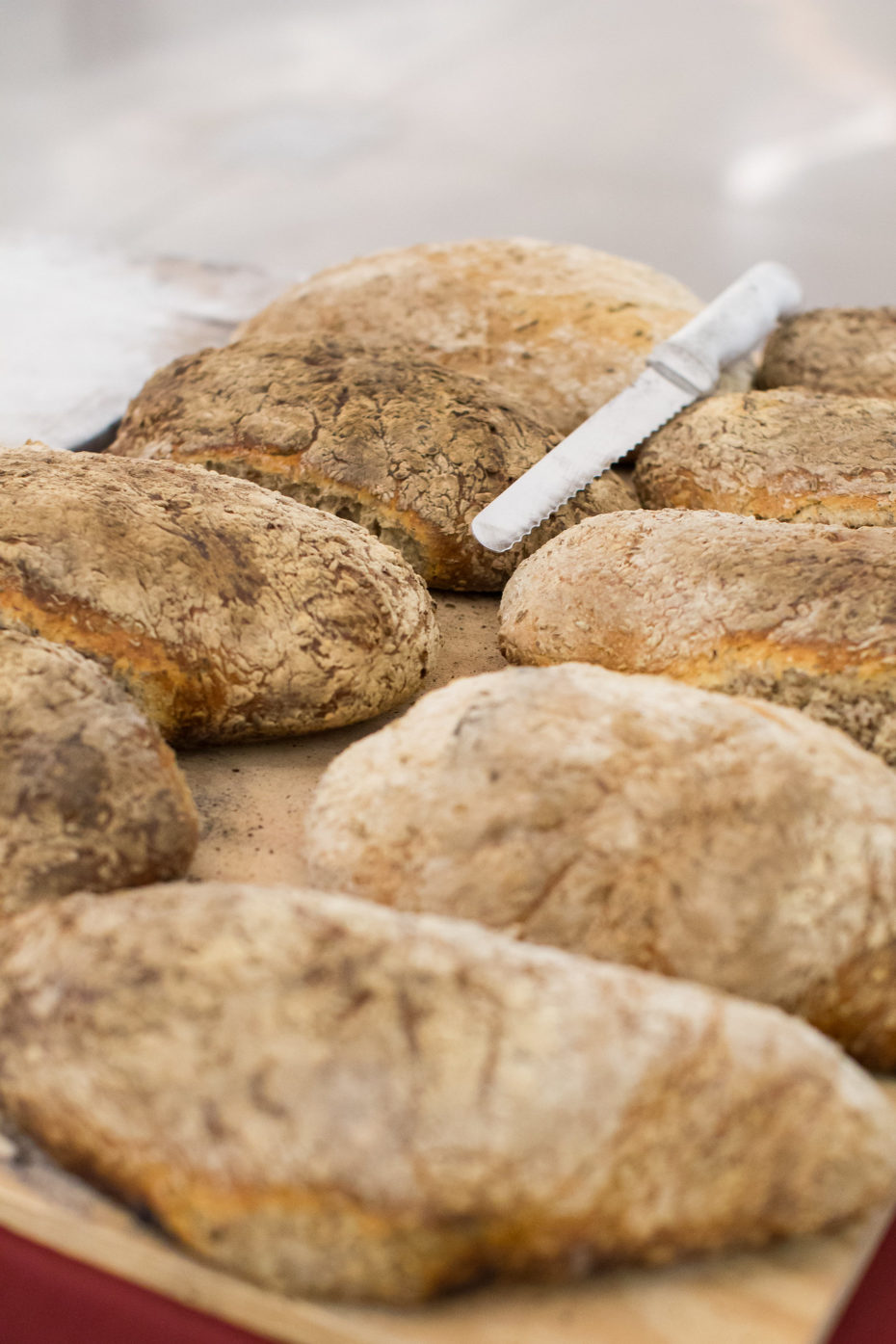 There's something incredibly soothing about watching and listening to Peter Schumann make bread and talk about his childhood. And here is his rye bread recipe in case you're curious to try it out. Here he is in action:
While the Bread & Puppet Museum is only officially open in summer only, in true hippie hospitality, visitors are still welcome year-round "to come in, turn on the lights, and have a look around". Just dress warmly in winter and be ready to enjoy the "massive accumulation of puppets, masks, paintings and graphics," unlike any other in the world. See for yourself…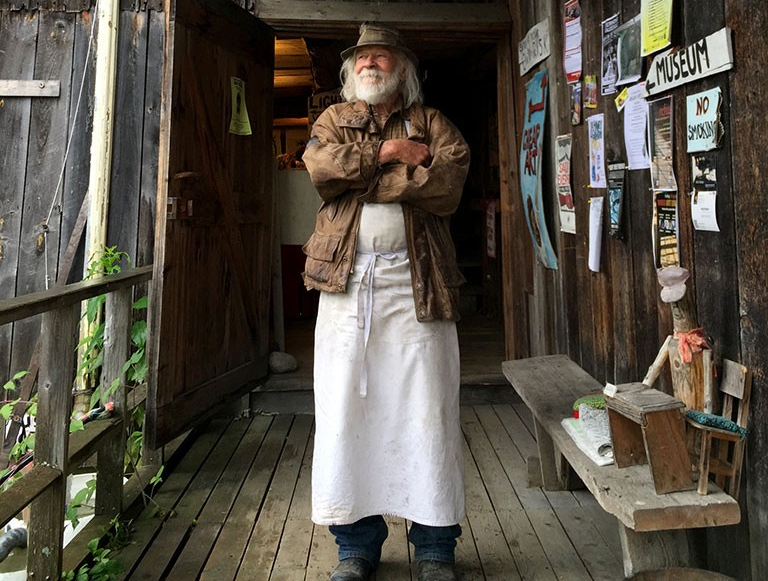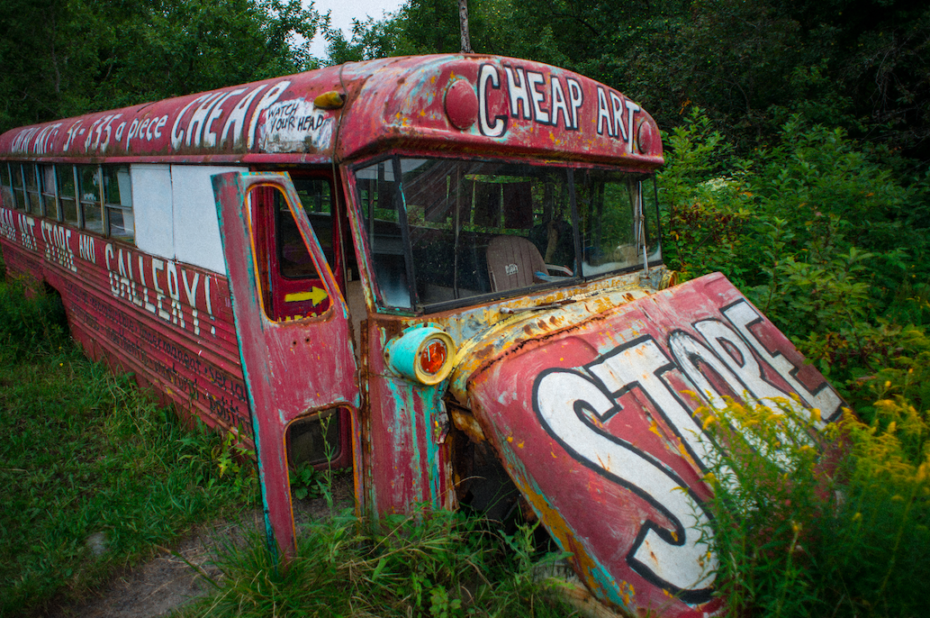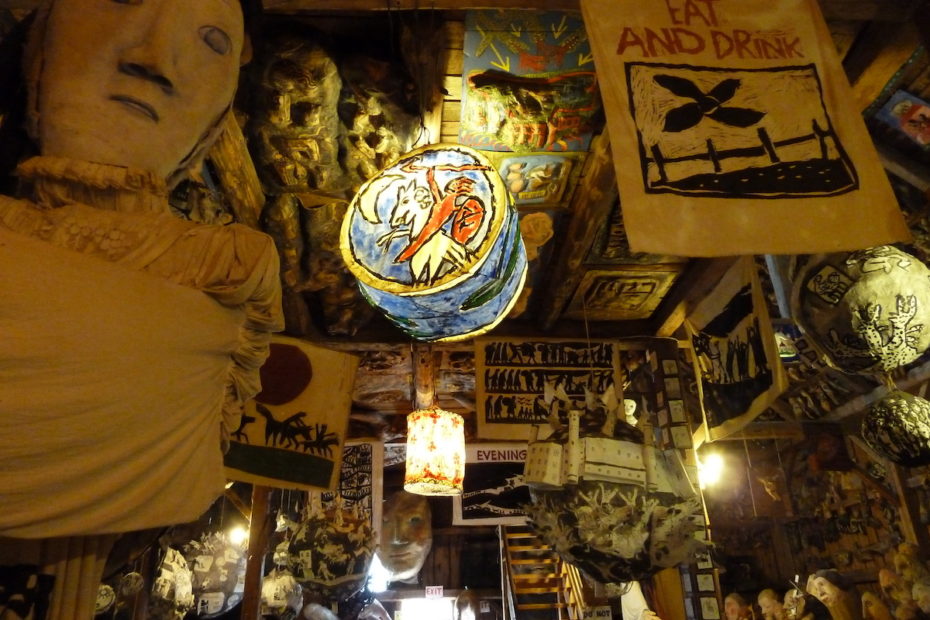 The imminent future will bring Bread & Puppet to Nogales, Sonora (to create a piece of public theatre with migrants on both sides of the border) and Lebanon, where they'll work with teens in a refugee camp to create an inaugural piece of theatre for a new arts space there. And of course, come summer, those "indoor shows on Friday evenings, and Circuses and Pageants outdoors on Sundays. " Mark your calendars, friends.
Learn more about Bread & Puppet Theater on their official website