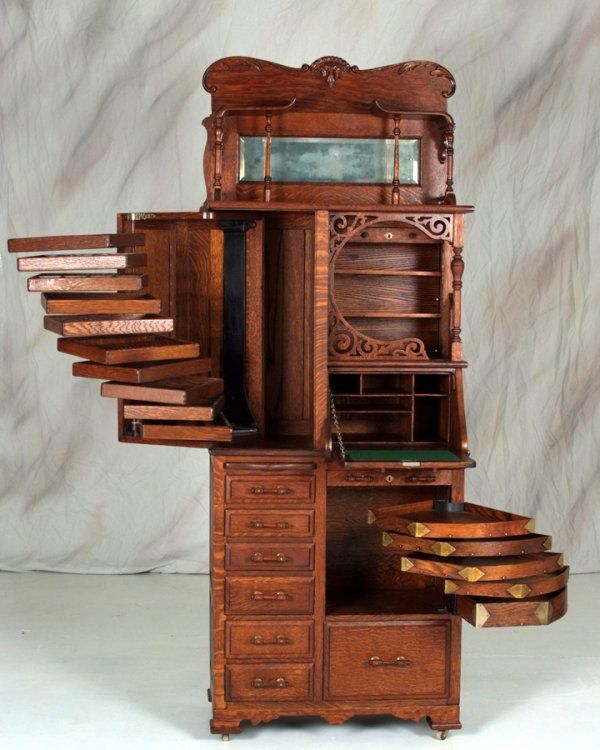 Is there anything more voyeuristically delish than seeing where rich people put their money? We're not just talking beautiful cars and eccentric homes (though we love that, of course). We're talking about the trappings of truly next level wealth; of the moment when something as simple as a cabinet is transformed into a work of art – a Wunderkammer for one where secret compartments and dramatic scenes abound, and an indulgent marriage of craftsmanship and glamour is achieved as the ultimate status symbol. In the words of Louis XVI, let's pimp thine cabinet…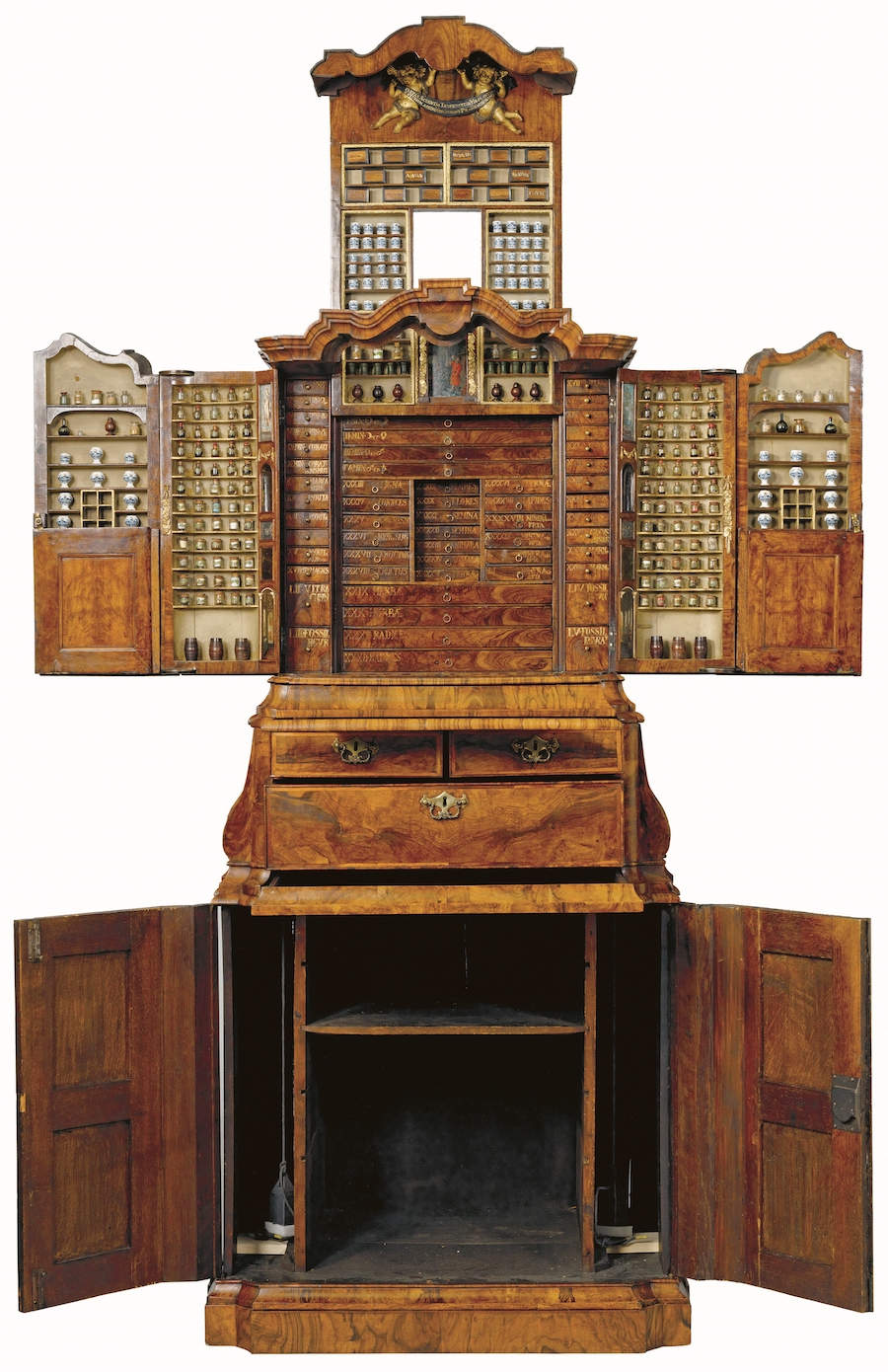 Ridiculously detailed cabinets, desks, and dressers really hit their stride in the 17th and 18th century. They were made with the finest of woods, metals and even gems, and often incorporated scenes of Greek tragedy with painstaking detailed inlay; they'd create trompe l'oeil designs or else faux books to cover secret compartments. The 17th century piece directly below, once housed in the Villa Borghese, sold at Sotheby's for about $3 million.
We don't know who made it, but the cabinet was commissioned for Pope Paul V to house his family treasures. It's emblazoned with his family crest, as well as various inlays of agate, amethyst, lapis lazuli and other beautiful stones that are famously difficult to work with.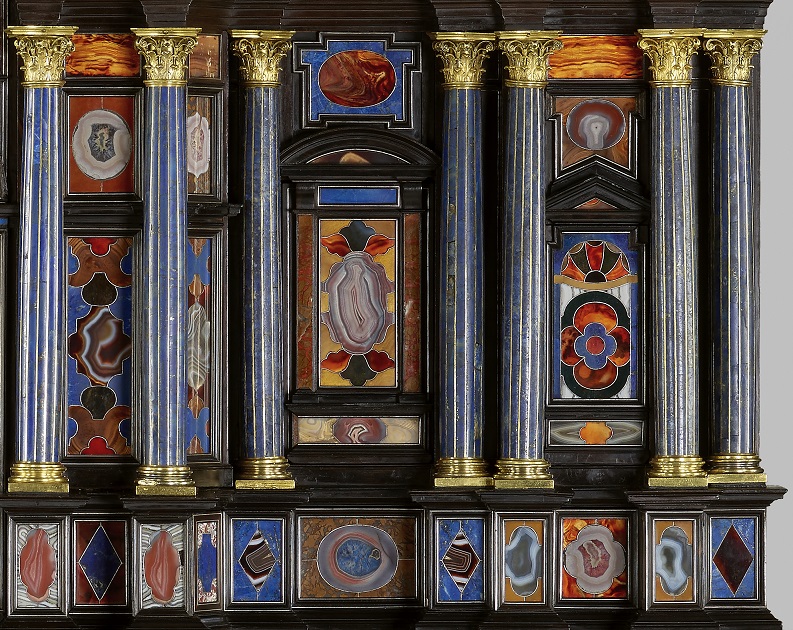 Now that we've prepped our furniture palette, let's do some virtual window shopping. As you'll see, there are pieces for Baroque and Art Deco tastebuds alike…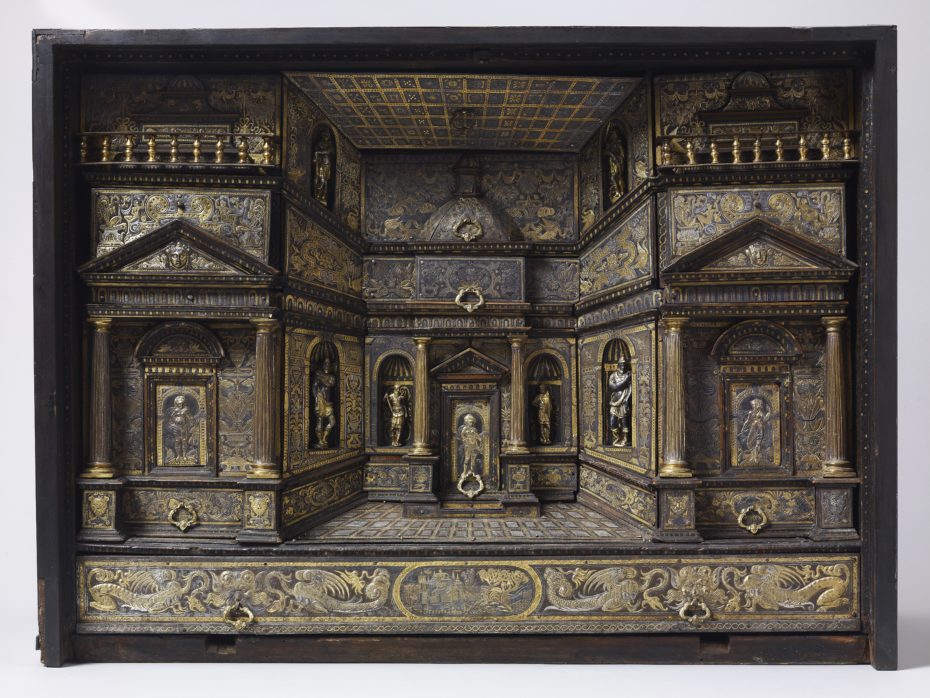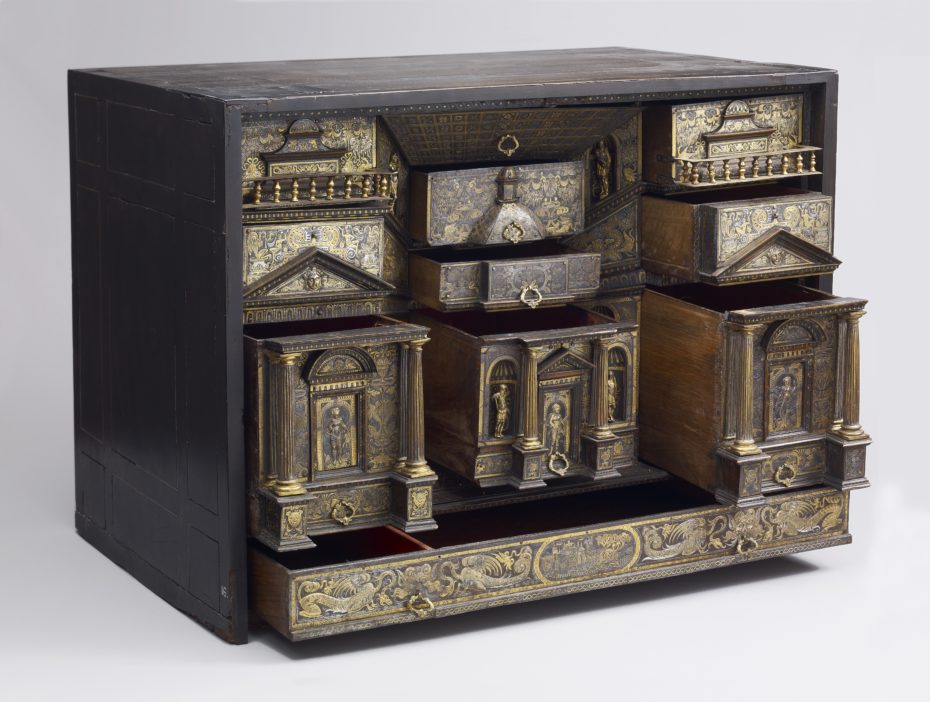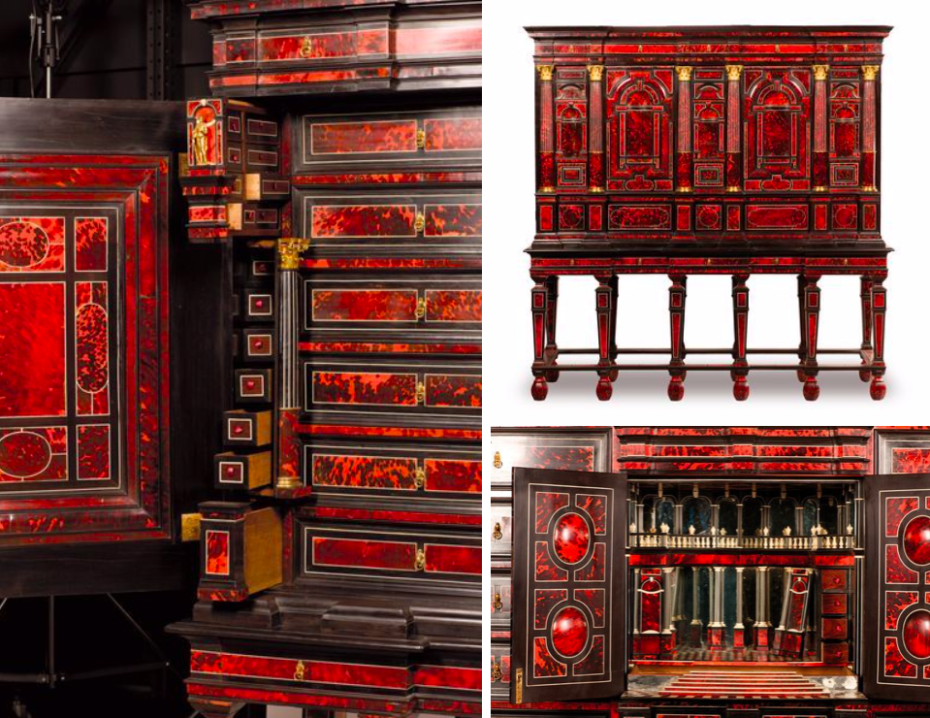 Shoutout to this 17th century "Augsburg Art Cabinet," a remarkable work of art that holds about 1,000 objects in its compartments, made by German eccentric Philipp Hainhofer. It belonged to a Swedish King, and housed everything from a baby crocodile to ivory carvings; gemstones and intricate paintings. These days, it's at the Gustavianum – Uppsala University Museum. Out of all the surviving Aubsburg Cabinets, it's the most in-tact…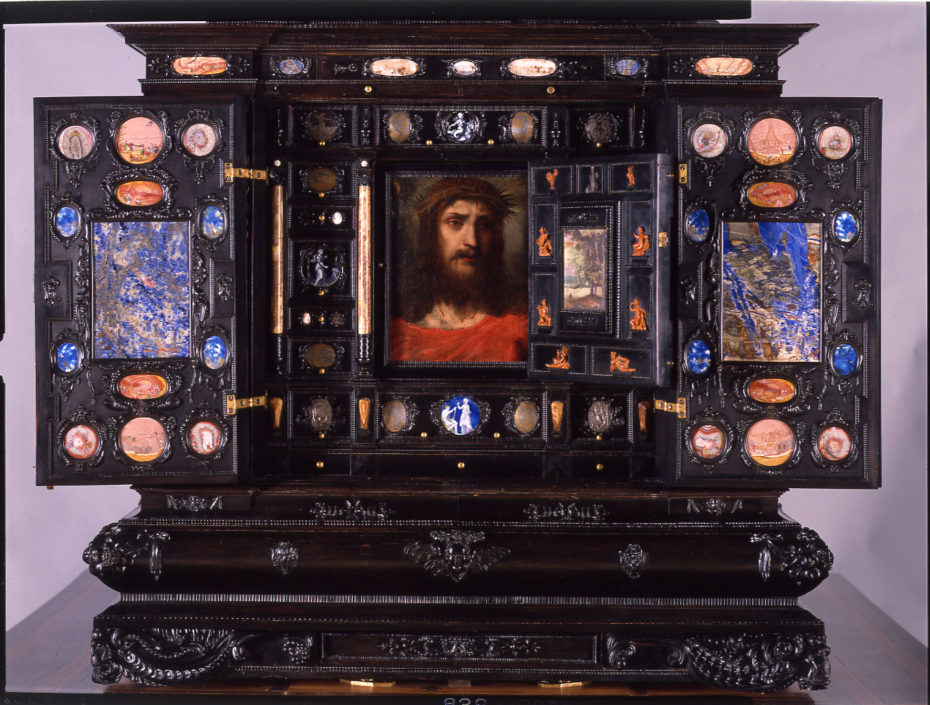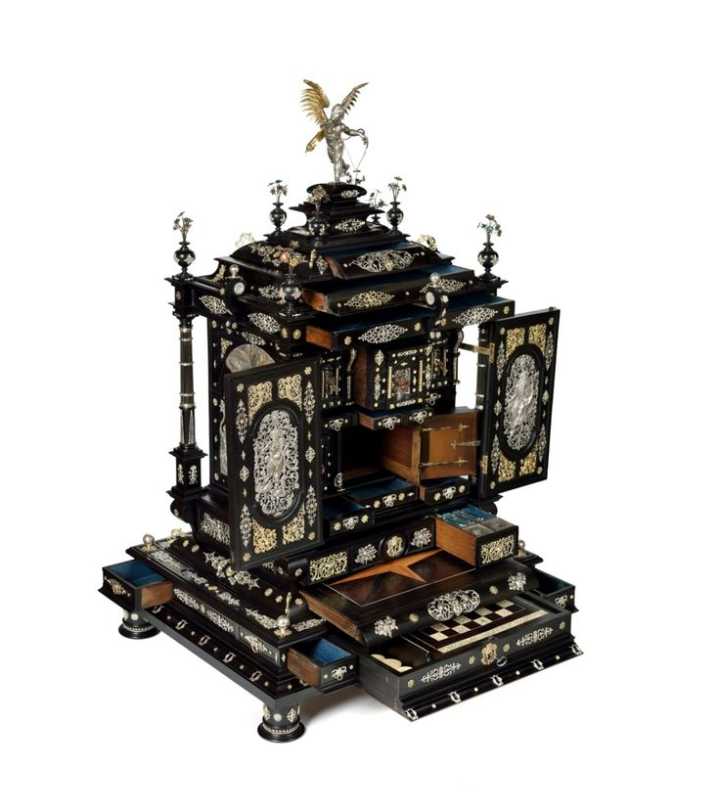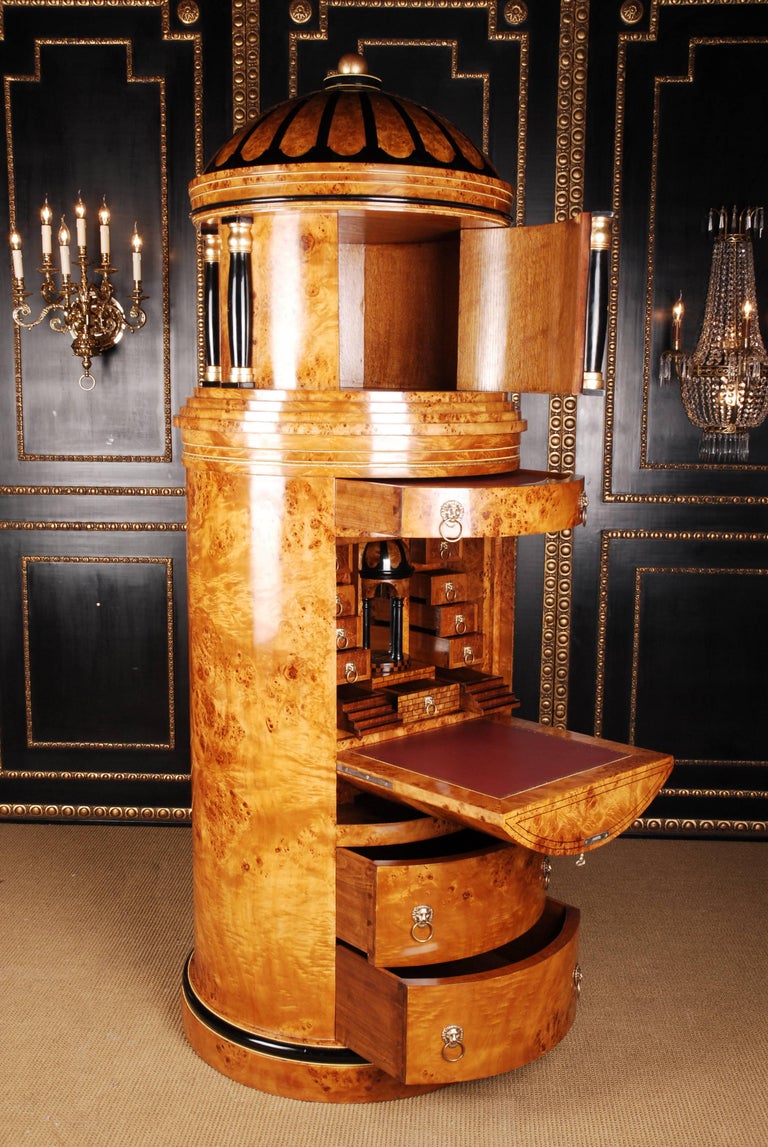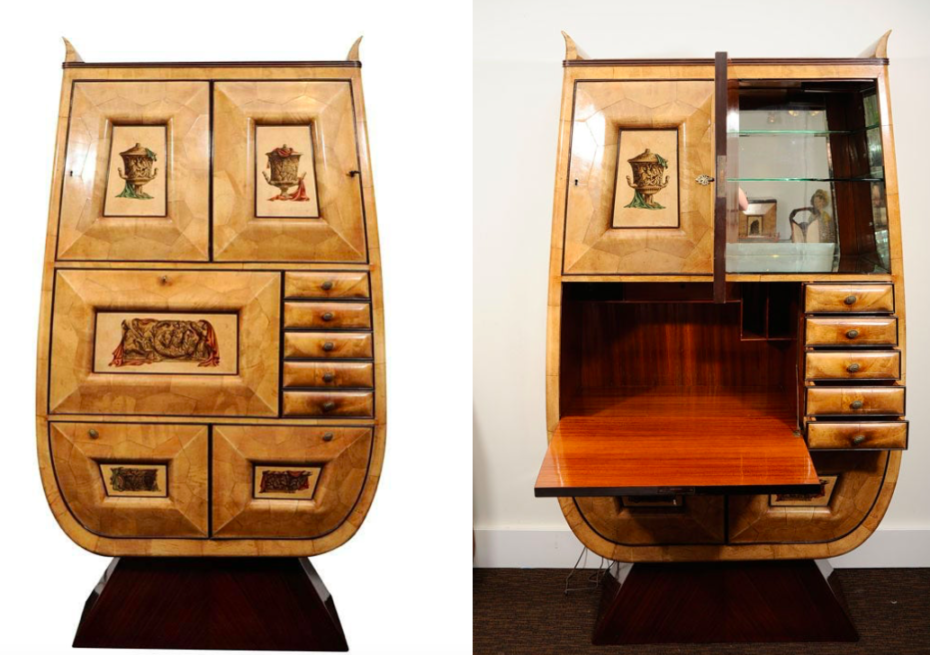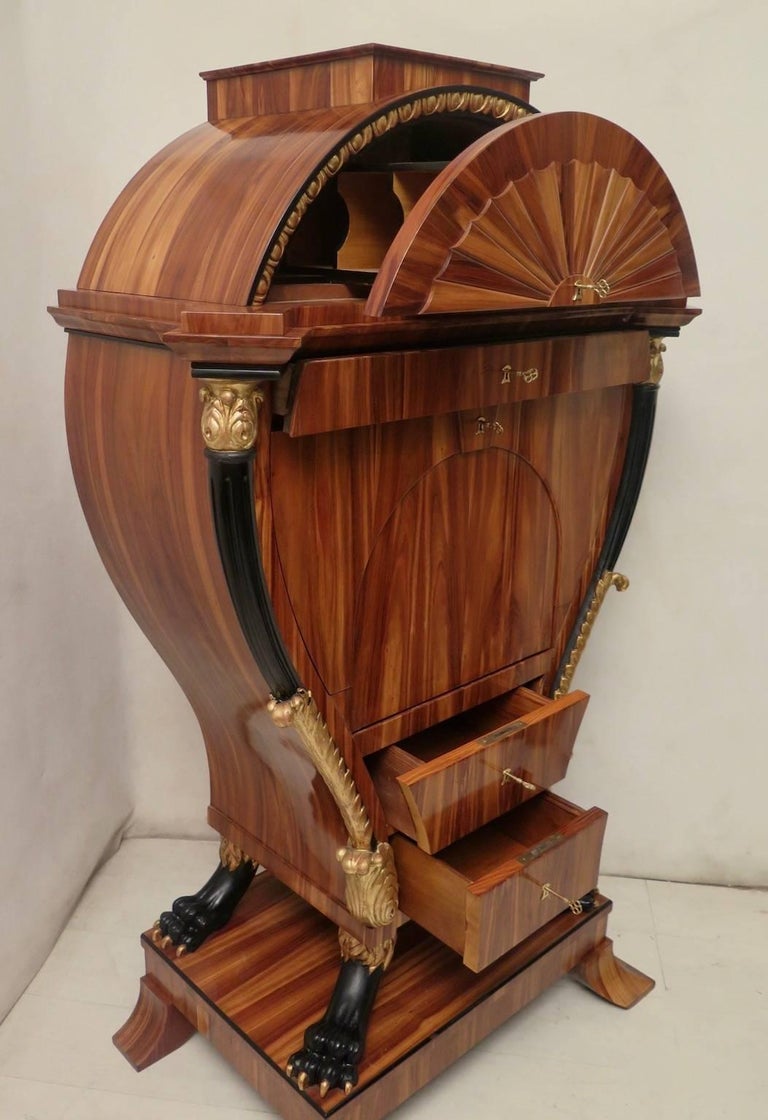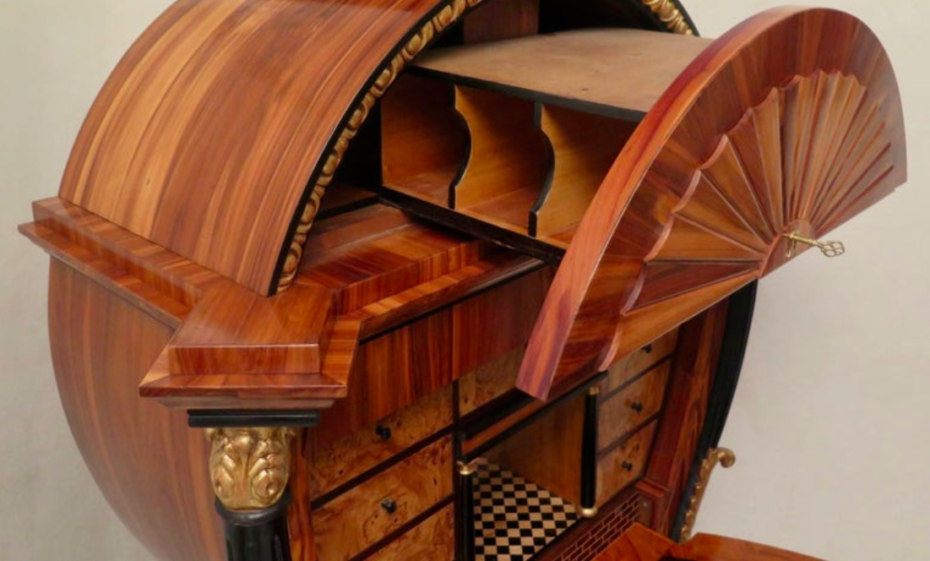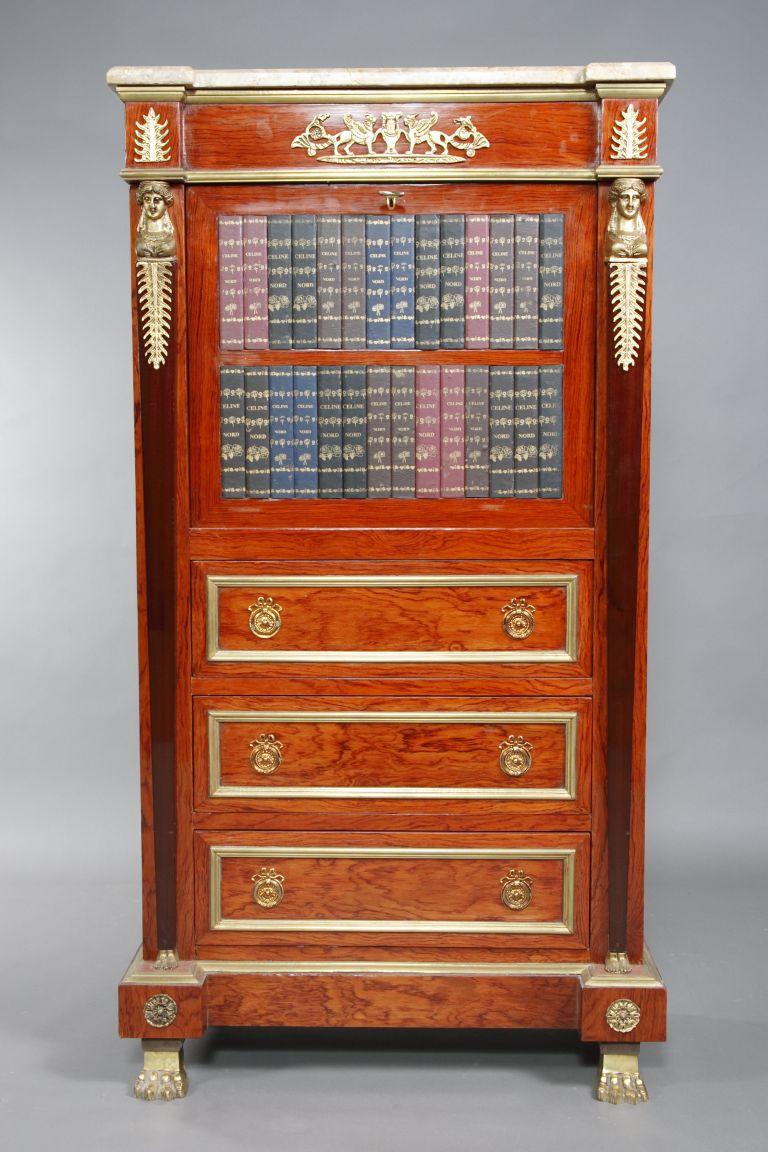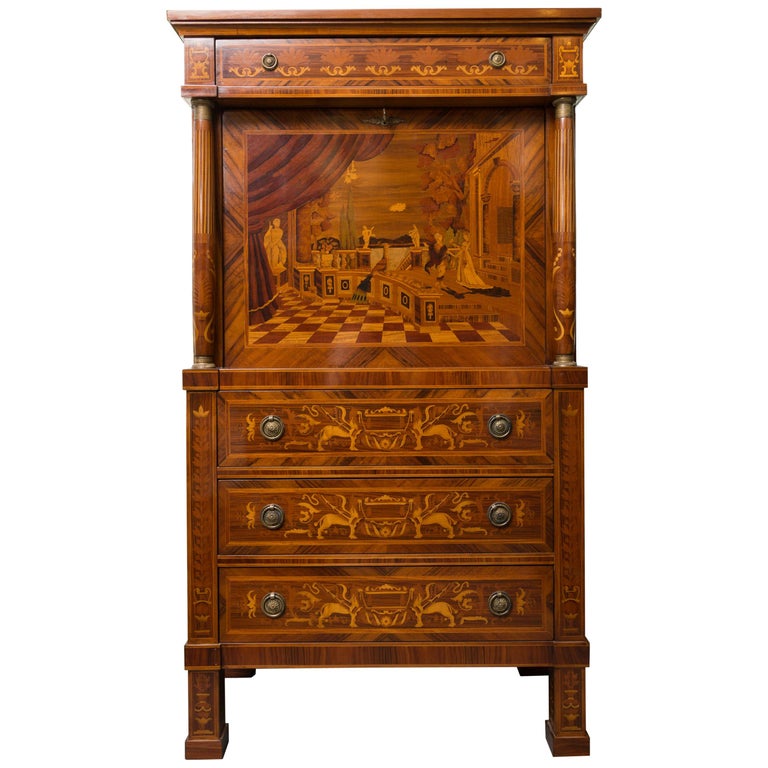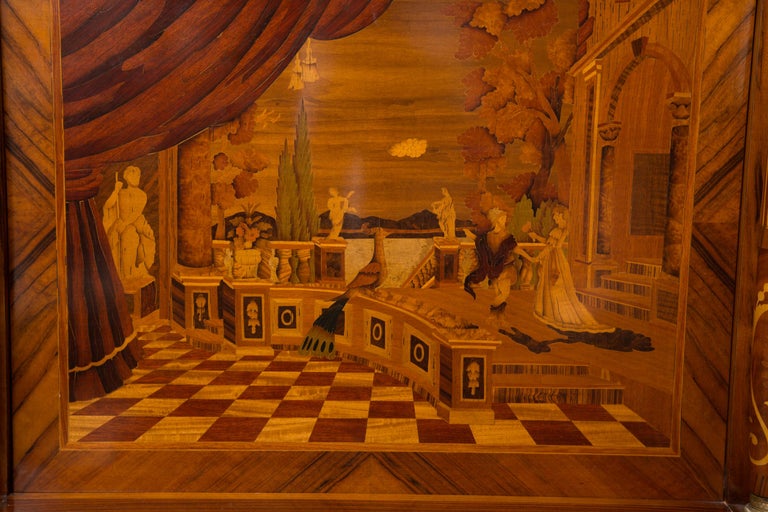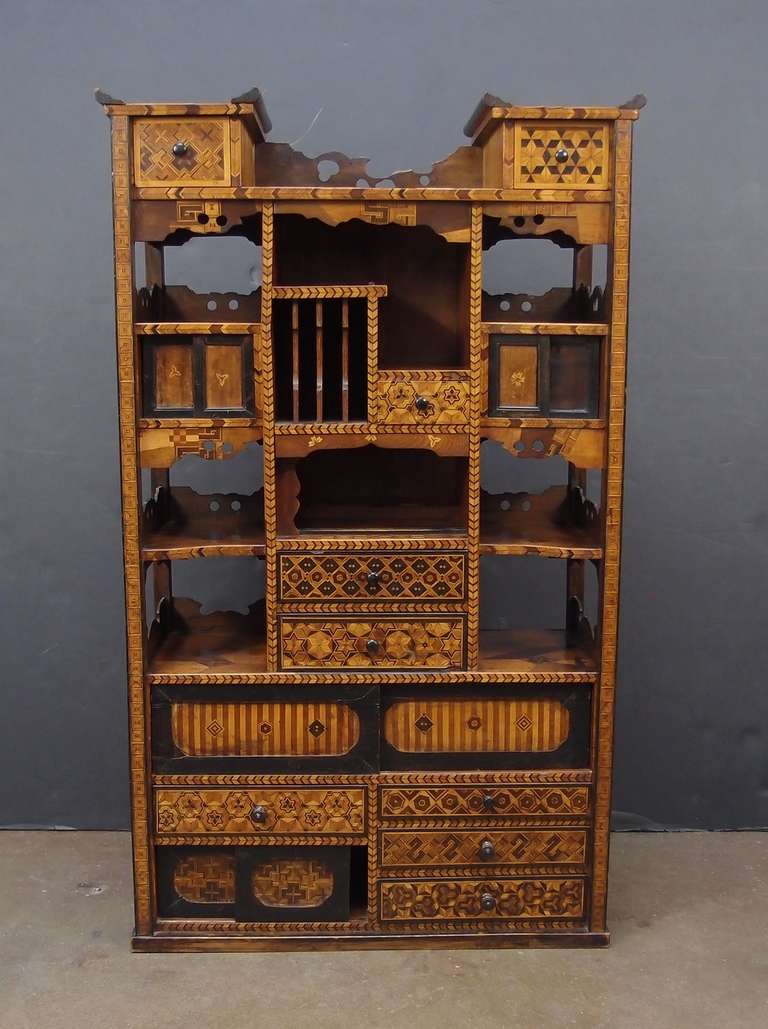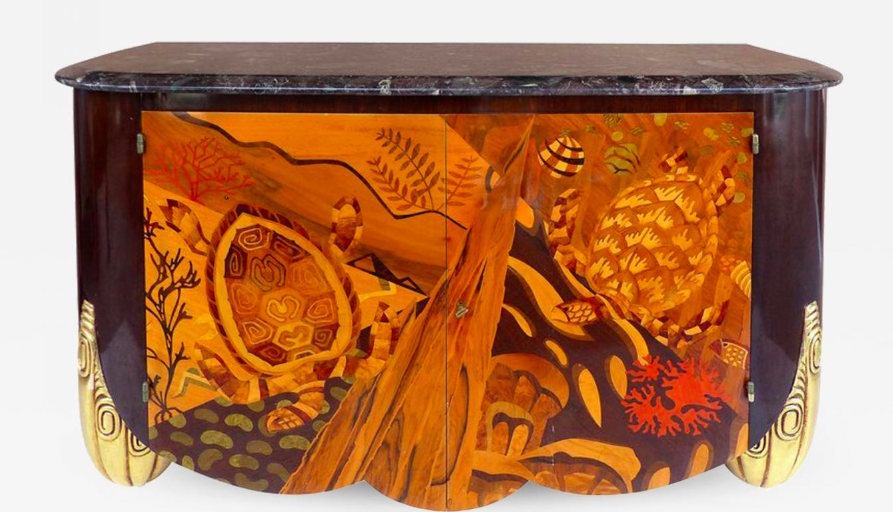 Not too shabby, eh? Of course, we can't talk bougie cabinetry without broaching furniture makers like David Roentgen, who rocked the life out of the Rococo period with his intricate designs (and passed on his savoir-faire to his son). Roentgen desks and cabinets were often filled with over a hundred compartments, and relied on complicated mechanisms to unlock their secrets. They're the ultimate blend of engineering and art. They're…forever out of our price range.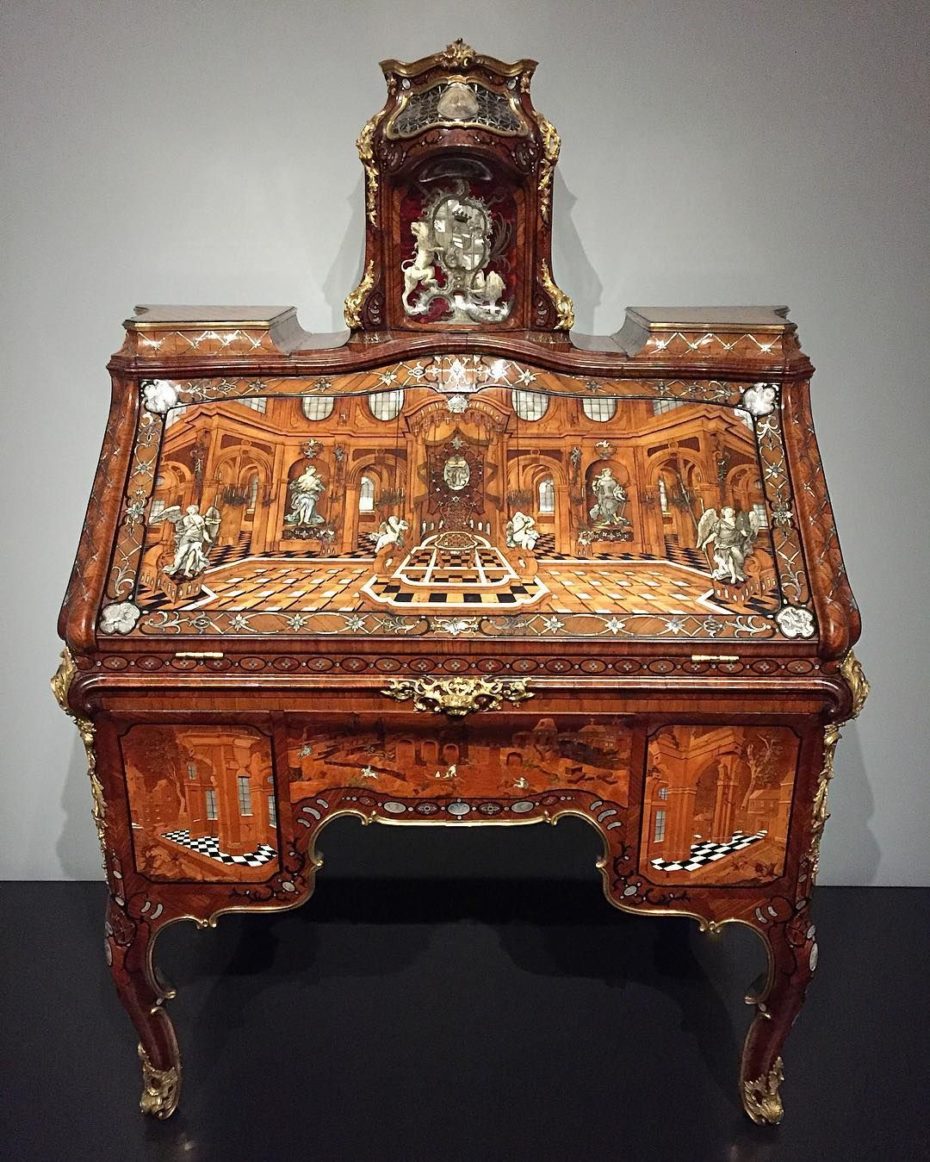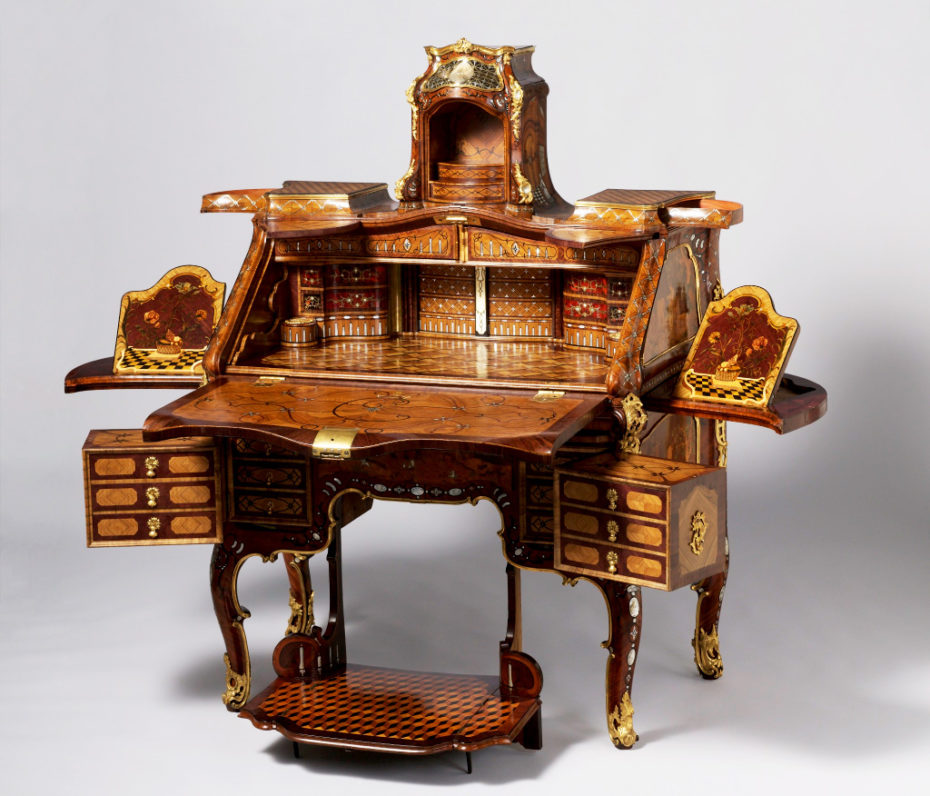 One of his cabinets, called "the Berlin Secretary Cabinet" was known as the most expensive piece of furniture in the 18th century at the cost of $1.5 million. Not only is it dripping in precious materials, but the cabinet relies on an unparalleled level of gadgetry to unlock itself, and reveal seemingly endless compartments. There's even a little dollhouse room inside…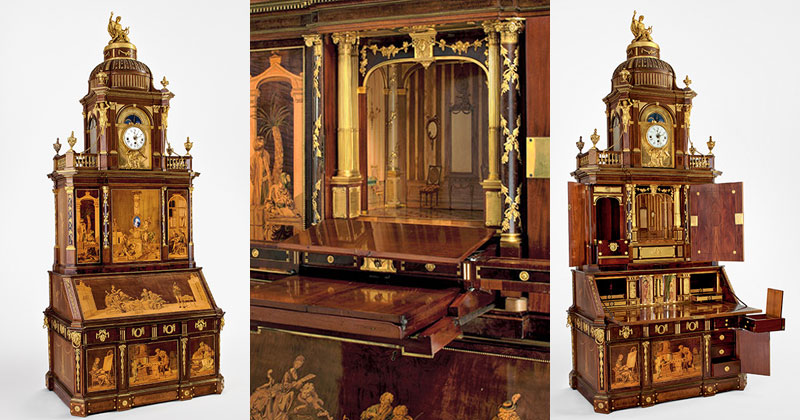 A Roentgen piece may have been the Lamborghini of interior decorating, but it wasn't the only brand of elaborate of furniture on the market. Many dentists and apothecary workers had very elaborate cabinets, and for more practical reasons (those teensy tiny tools!). As time went on, the rise of the paper industry also led to the democratisation of more complex cabinets that had to fit an increased about of, well, increased paper. Enter the American-made Wooten Desk…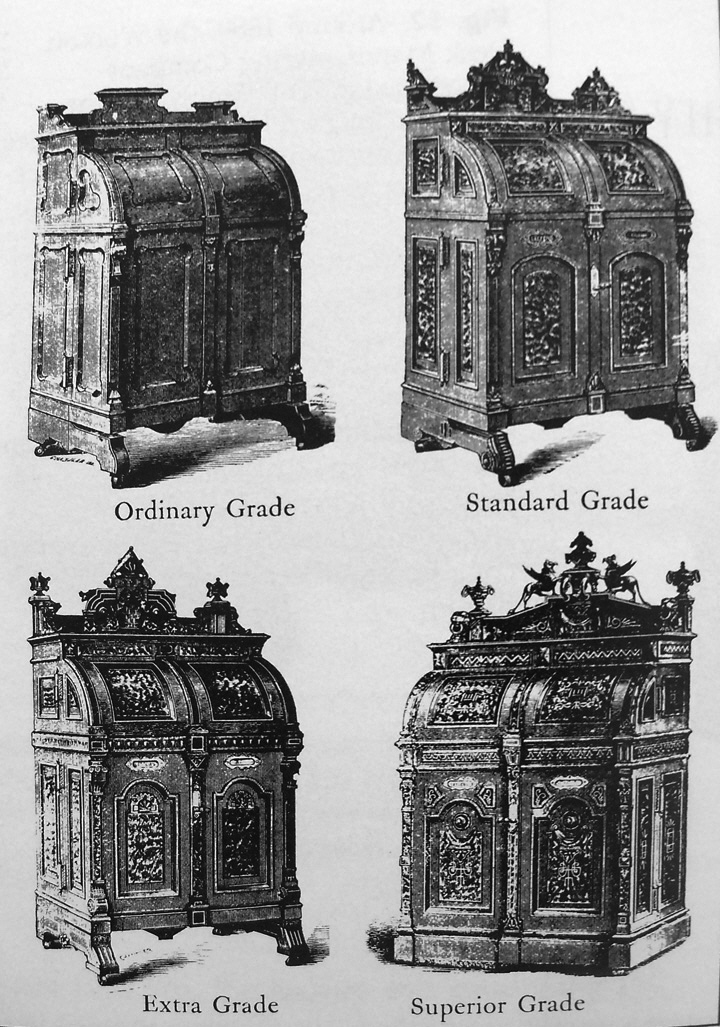 This baby was born in the heartland of Indiana, and from the brain Mr. William S. Wooton. It was marketed as the white collar worker's dream office companion, and although it was a pricey purchase, it came in multiple models suited for different price ranges.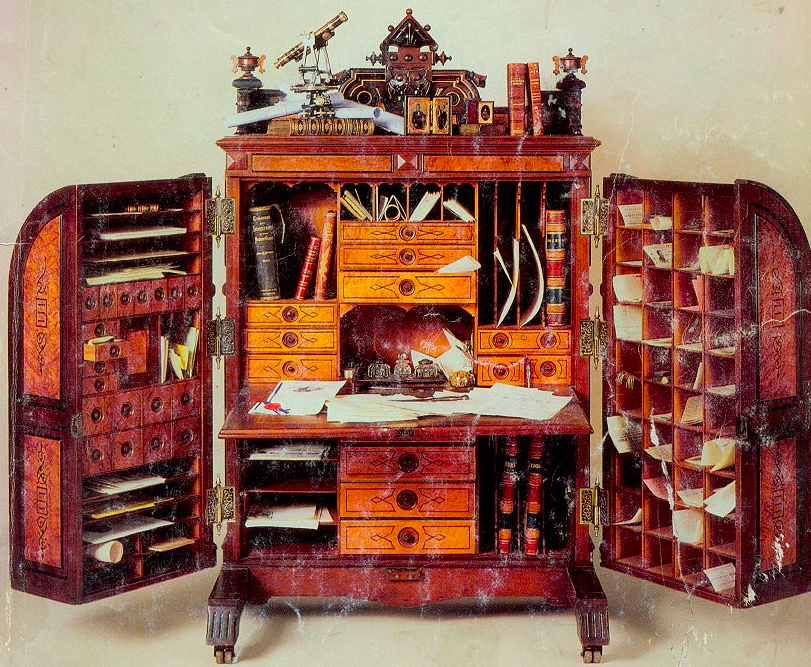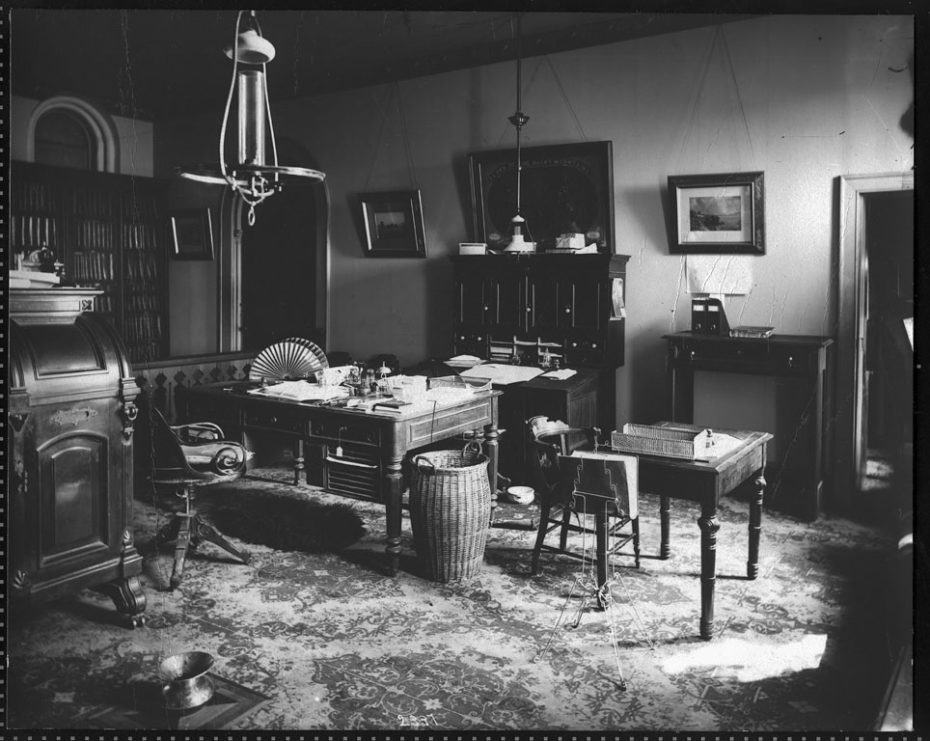 The desk, which practically cocooned you in its dozens of compartments, was produced from 1870 to 1884. Then Mr. Wooton decided to leave the furniture game and become a Protestant Preacher. His desks, in turn, became sought after pieces at auction…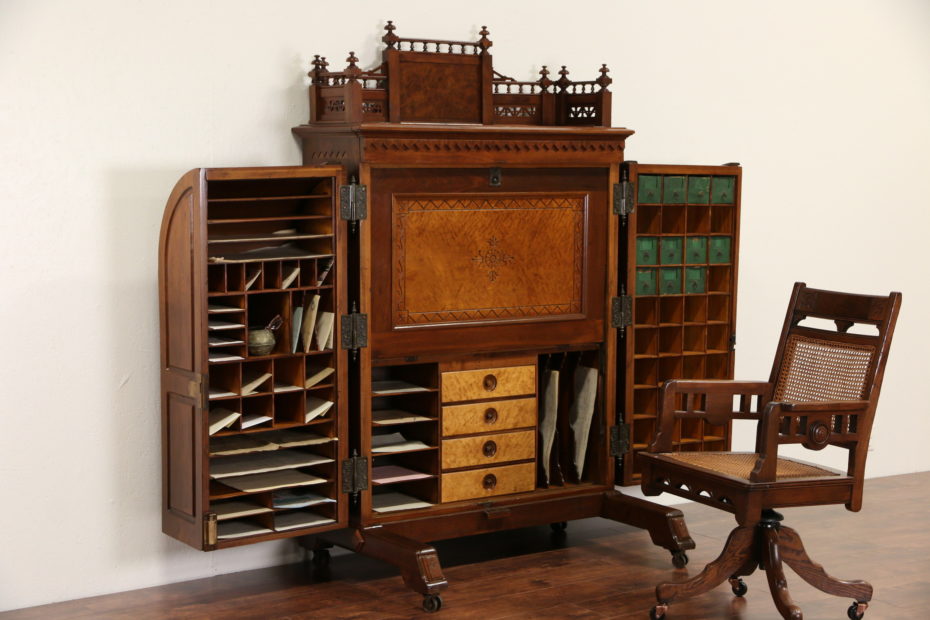 We actually found a 19th century Wooton desk for sale at (brace yourself) €14,392.43. It's likely much more than we'll ever shell out for a piece of furniture, but still, it's a comprise of a price point between a $1.5 million Roentgen and our Ikea dresser.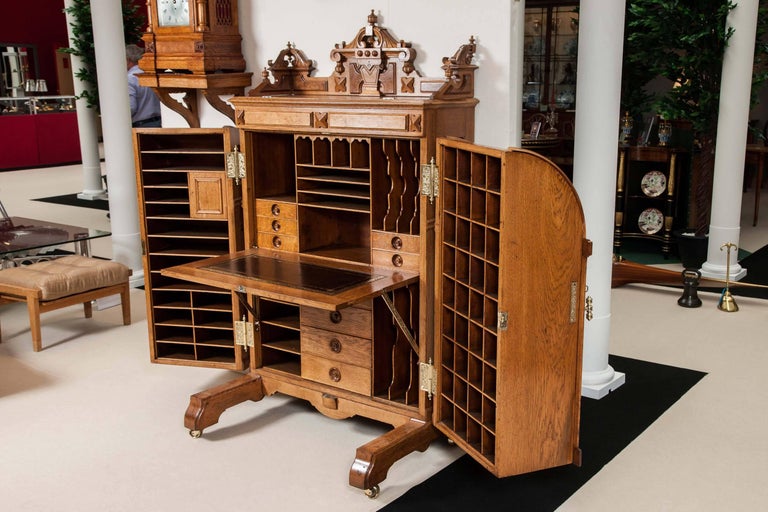 We'll leave you with the elaborate unfurling of The Roentgens' Berlin Secretary Cabinet, courtesy of the Met Museum. Happy drooling!