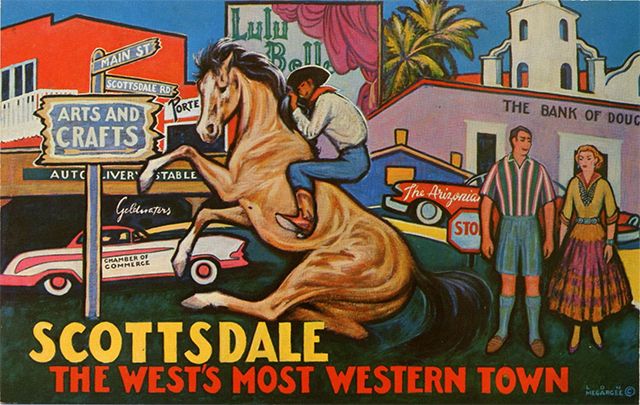 While everyone and their mother went to Palm Springs during Hollywood's Golden Age, the real stars snuck away to Scottsdale, Arizona. Basking under the Sonoran Desert sun in America's Southwest, Scottsdale has long been a hushed hideaway for Hollywood weekend runaways ever since its first hotels quietly rose up from the desert like a mirage of mid-century style. Marilyn Monroe, Humphrey Bogart, Robert Wagner, Natalie Wood, Cary Grant, Zsa Zsa Gabor, and Ingrid Bergman to name a few, all sought refuge here away from the paparazzi. Offering a refreshing switch from Palm Springs, Scottsdale still promises the innocence of a 1950s weekend road trip…
Prior to the addition of glamorous resort hotels, in the 1940s, Scottsdale had fewer than 1,000 residents. Its sunny dry climate gave way to military training bases and thousands of soldiers came to the area, but at the same time, Scottsdale welcomed artistic talents, and all sorts of creatives, including none other than the legendary architect Frank Lloyd Wright.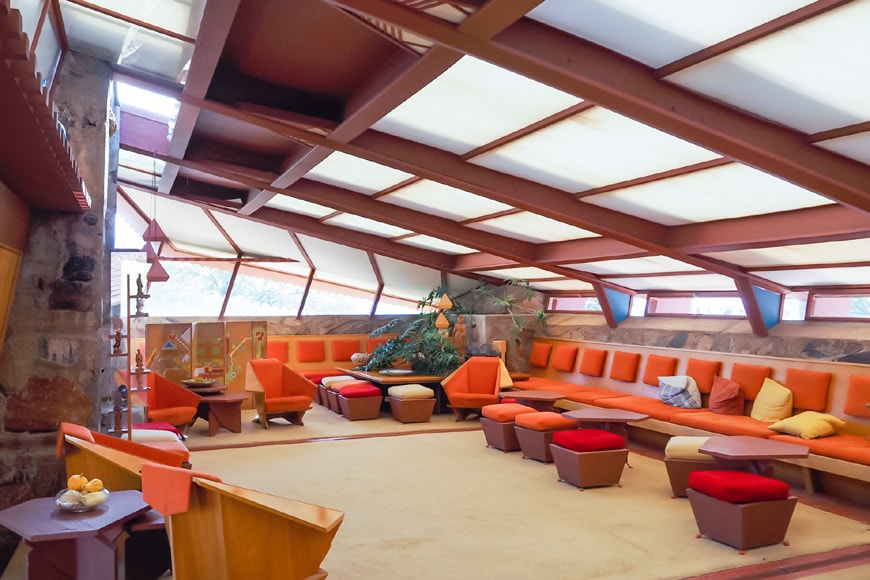 Often overlooked as a mid-century architectural haven, Scottsdale was in fact the beloved destination of Mr. Lloyd Wright, who built his winter house, Taliesin West, on the outskirts of town in 1937. It was here that he would design New York City's Guggenheim Museum in the drafting studio.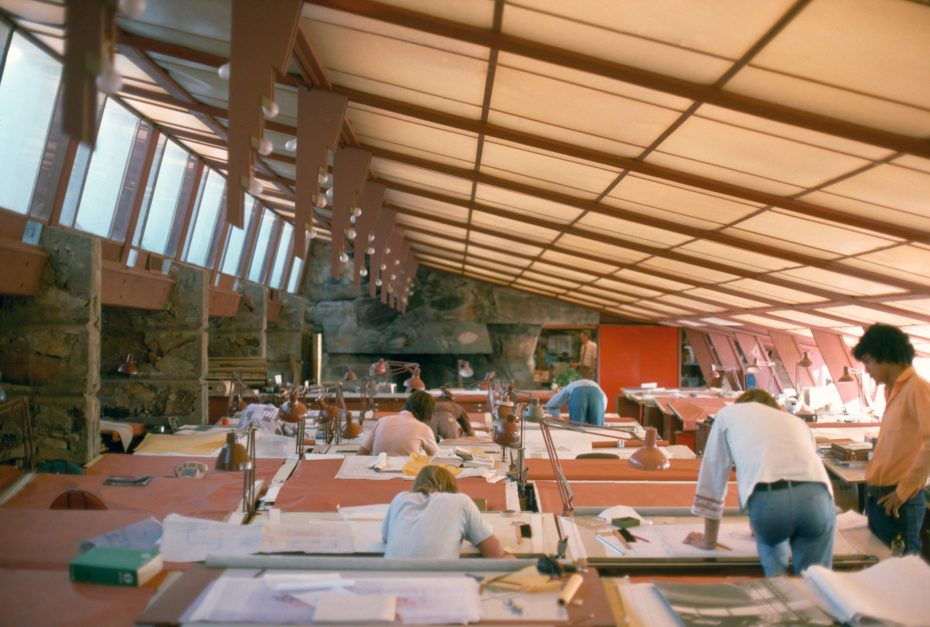 A recently-anointed World Heritage site, students from the School of Architecture at Taliesin still study in the architect's desert complex during the winter months. In accordance with Wright's teaching tradition, students are required to stay in tents in the desert, and design and build their own desert shelters to live in.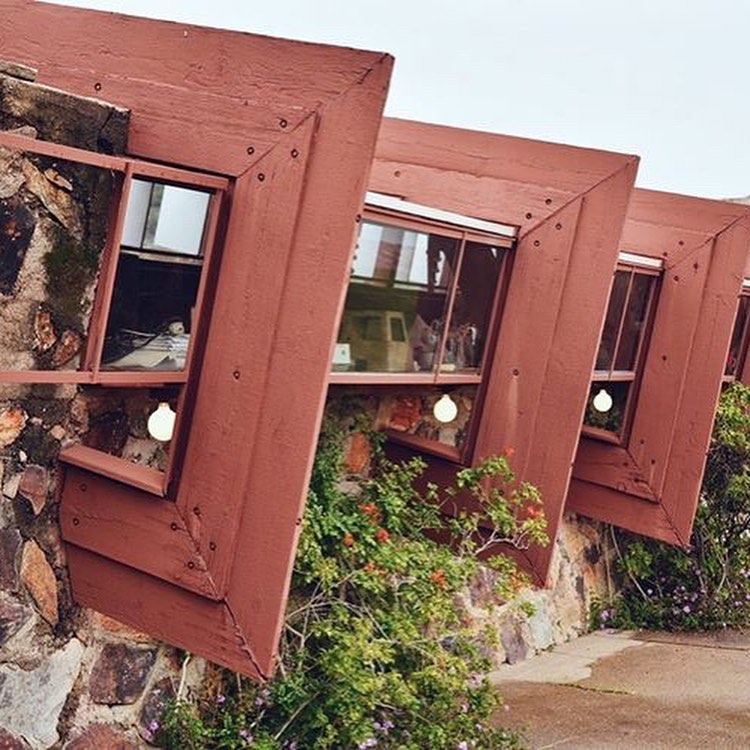 The historic landmark is now open to the public, including access the architect's archive vault on the "Collections Tour". An in-depth "Behind the Scenes" tour also offers afternoon tea in the Garden Room hosted by visiting speakers who knew Wright personally.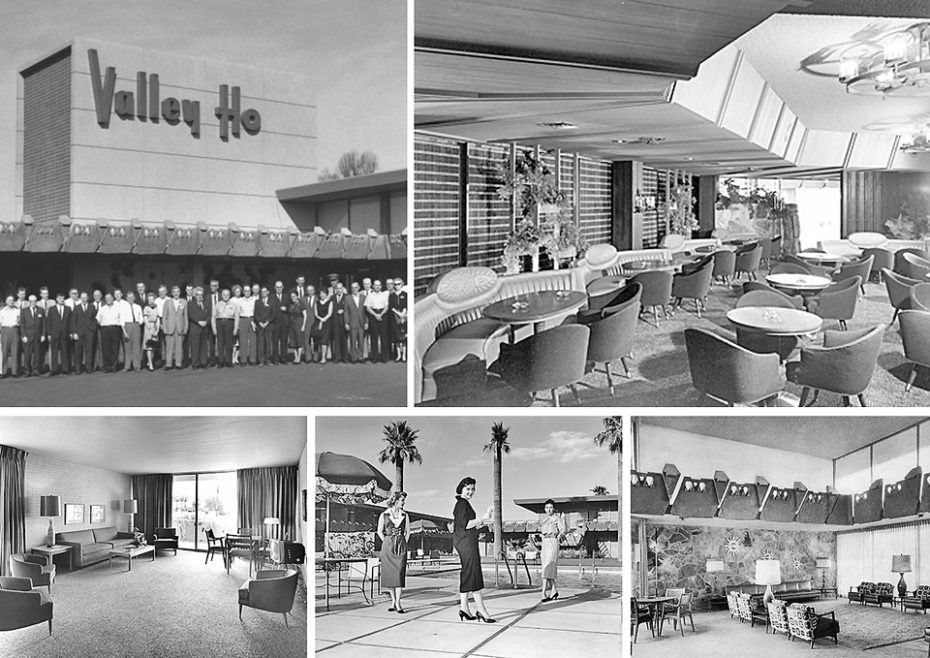 Local historians do have a particularly soft spot for Mr. Wright – as does everyone in town. He had countless students and assistants at Taliesin West, and there is little doubt that the legendary architect had influence over the creation of the town's most popular mid-century resorts while living next door. One the most notable resorts that added to Scottsdale's success in the 1950s was Hotel Valley Ho…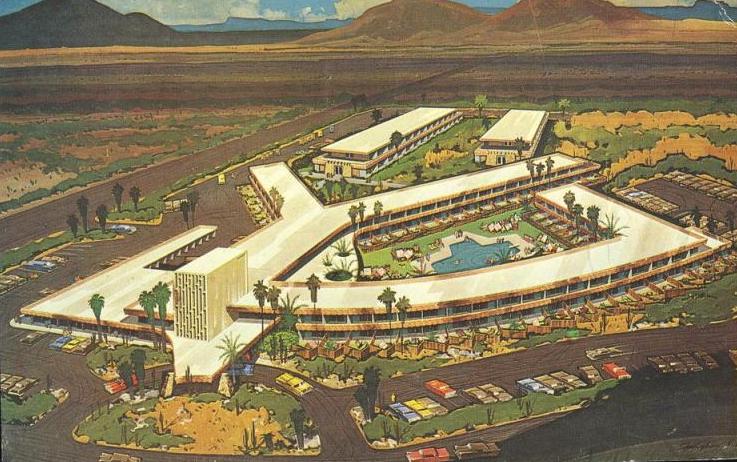 While its original design is credited to a student of Lloyd Wright, local historians have long believed that the mid-century master himself had a hand in its iconic mid-century design, overseeing its creation as the neighbourly "ghost" architect. The resort featured 10 lush acres of green pastures, 180 rooms with a modern design. The true game-changer however, was a simple parking lot. America was becoming a bonafide motor country post-WWII but the comfort and freedom of pulling your car up so close to the room was still a novelty at that time. Valley Ho was one of the early resorts to offer such a concept.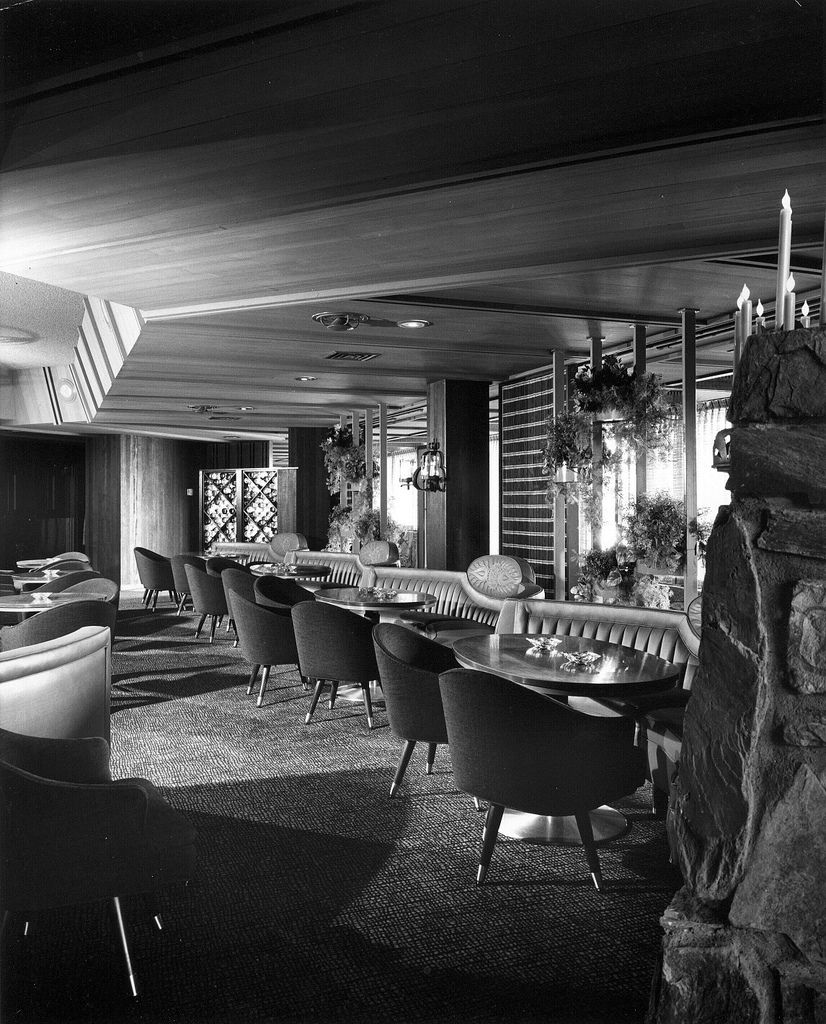 The brainchild of developer husband-wife duo Robert and Evelyn Foehl, Hotel Valley Ho quickly became a weekend destination for their Hollywood friends as the two knew just about everyone. A year after its opening, Natalie Wood and Robert Wagner held their private wedding reception in the hotel's ballroom.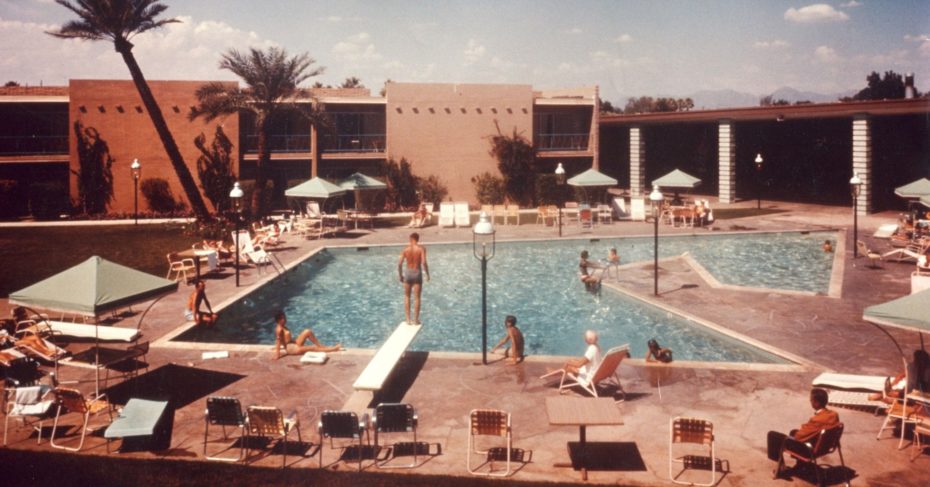 Pilots and glamorous flight attendants checked in while on layovers at Phoenix Airport, a major transit location. Models hung out with cocktails after a poolside fashion show. On any given stay, you could find Jimmy Durante playing piano in the lounge after hours for sleepless guests, Janet Leigh posing for photographs in the lobby or Zsa Zsa Gabor and her daughter Francesca riding horses around the property.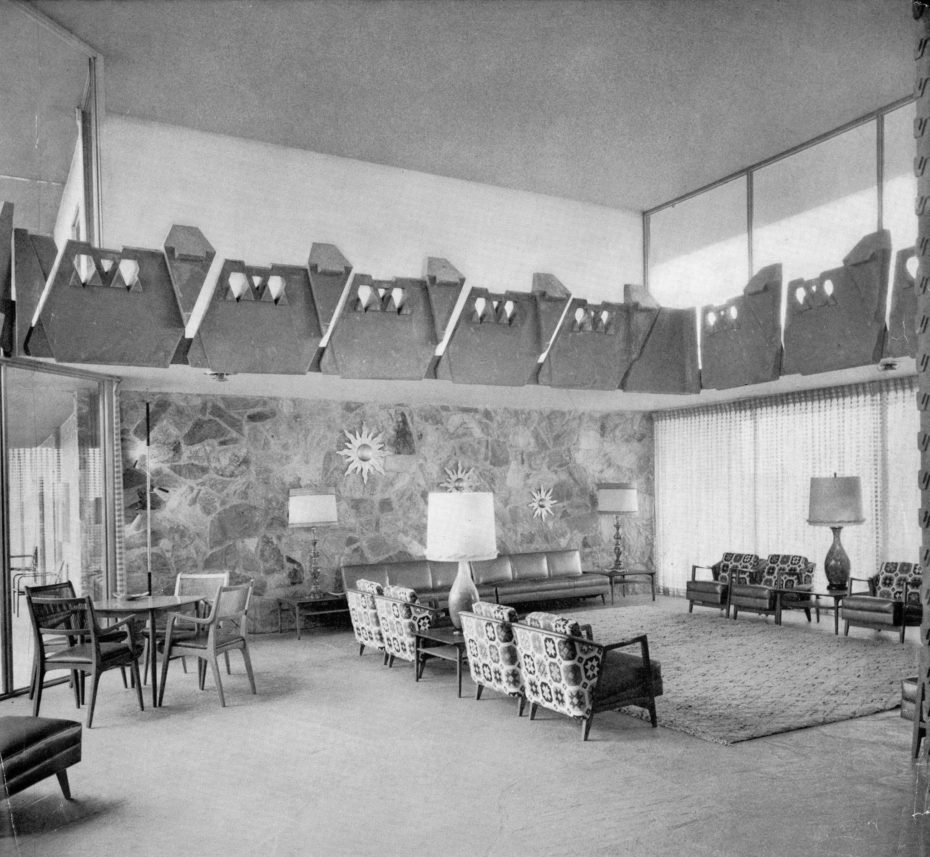 But like many glamorous resorts and hotels of the 1950s, Valley Ho found itself badly neglected by the 1970s, its modernist features no longer in vogue. The hotel was bought out by Ramada in 1973 but later put up for auction in the 1990s.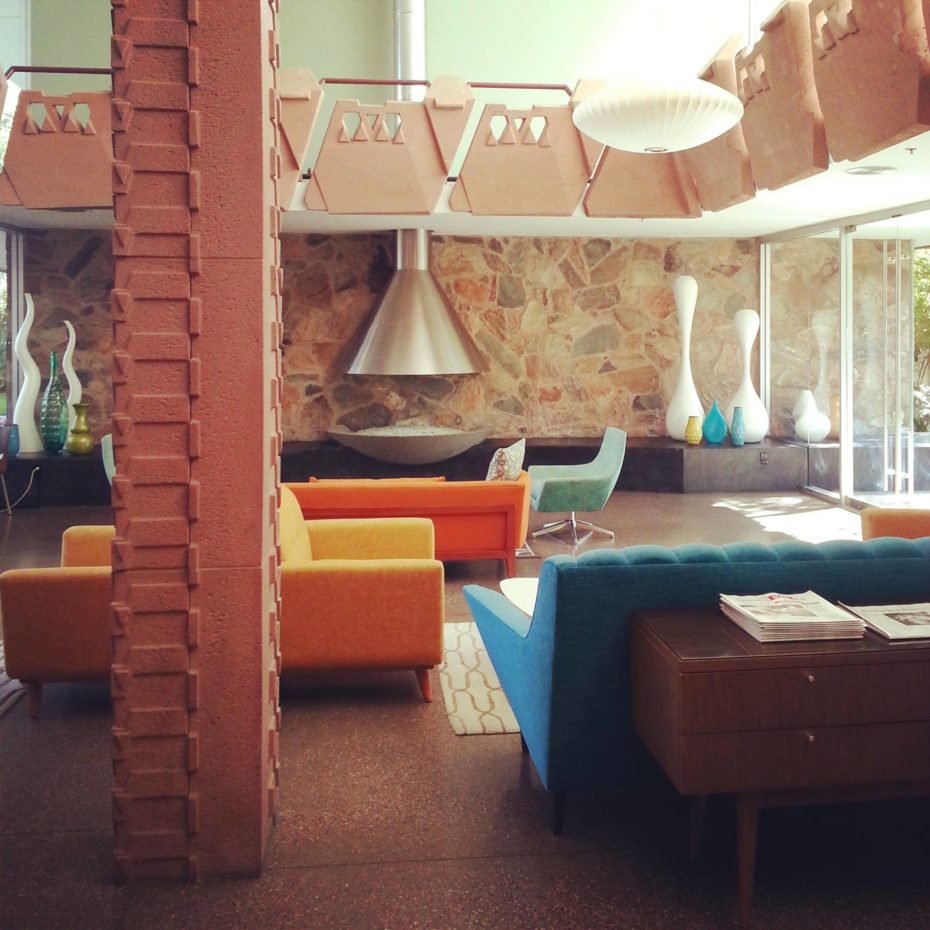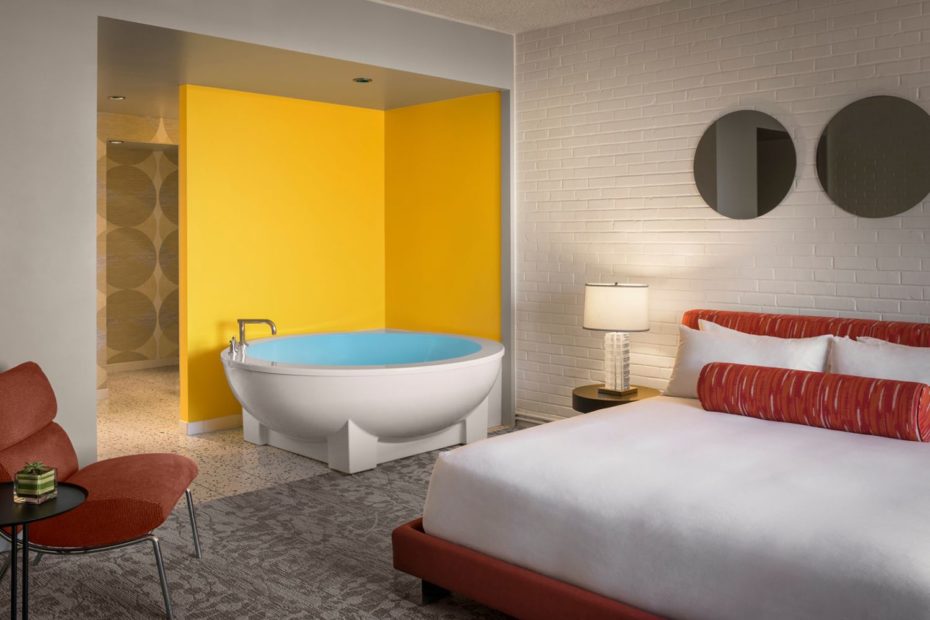 After a much-needed refresh in 2017, the original two-storey 1950s apartment-style motel, has been thankfully restored and lovingly renovated. With rooms that could double as a set for Mad Men, today Hotel Valley is one of the prominent preserved mid-century hotels in the country.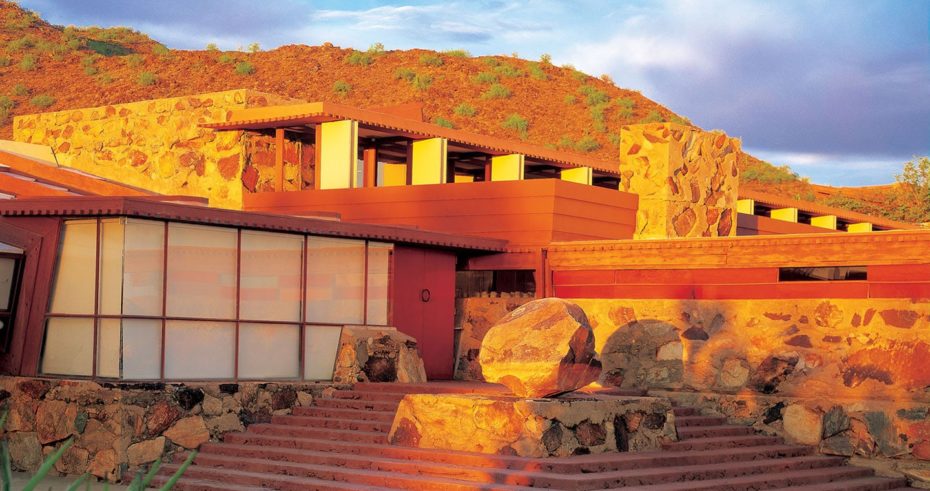 Since its founding, Scottsdale itself has attracted spiritualists, wanderers and artists. The city is peppered with an array of private art galleries as well as the Scottsdale Museum of Modern Art, but it's also the beauty of the Sonoran desert itself that has provided endless inspiration for generations.
Founding families took full advantage of the surrounding Sonoran Desert and nearby mountains. Hole-in-the-Rock, a natural rock formation in what is now Papapo Park, was a favorite spot for picnic and holiday celebrations. Today, one local resident invites visitors to join her on top of the mountain for a "Full Moon Circle"…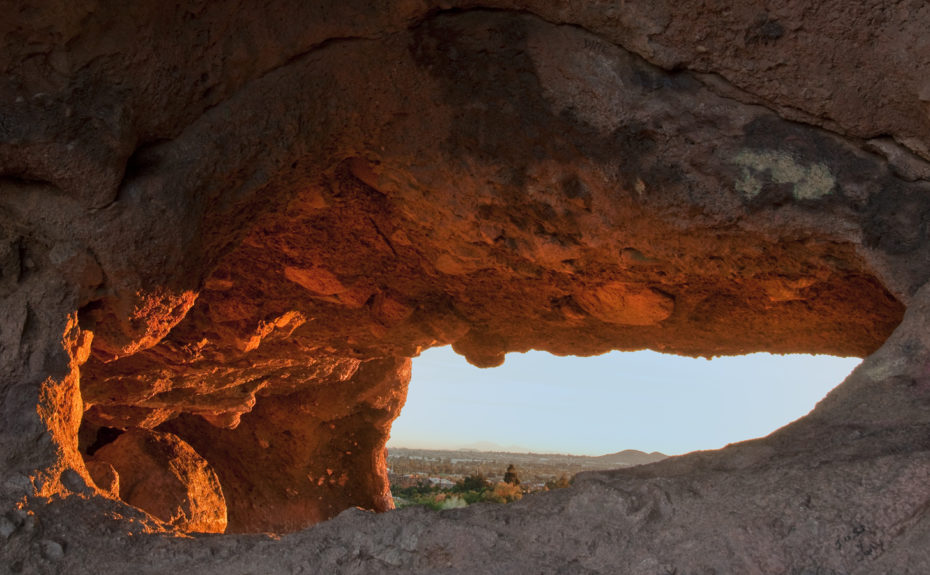 Participants circle their blankets as the sun sets. Drums beat while soft chants celebrate the full moon rising. Eagles, bats, hawks and owls fly over the mountain in the vibrant orange sunsets that Arizona is so synonymous with.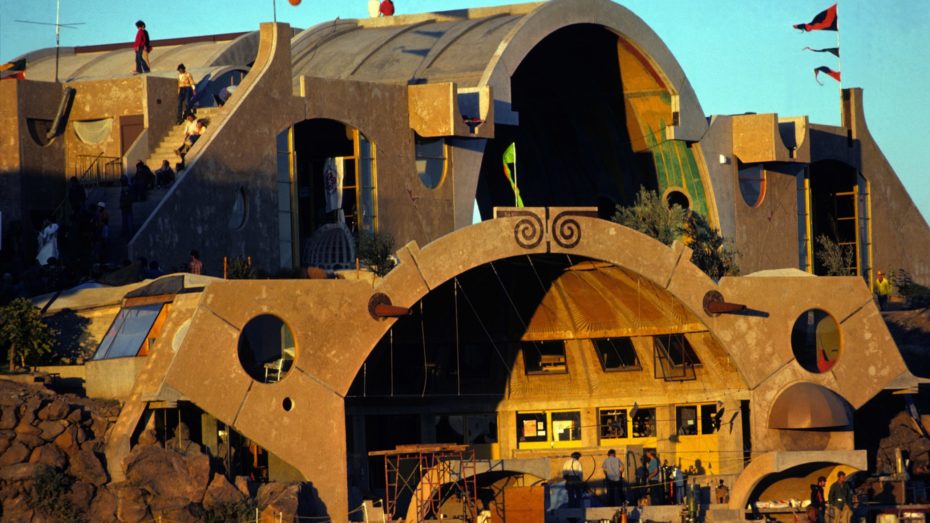 Meanwhile, a short drive north from Scottsdale, await the remains of a 1970s utopian city. The vision of architect Paolo Soleri, Arizona's Bio-paradise, Arcosanti, was built by 7,000 volunteers, mainly his own students and followers. It sits at an elevation of 3,732 feet with its futuristic cement domes, intended to house a population of 5,000 people and demonstrate how urban conditions could be improved while minimizing the destructive impact on the earth.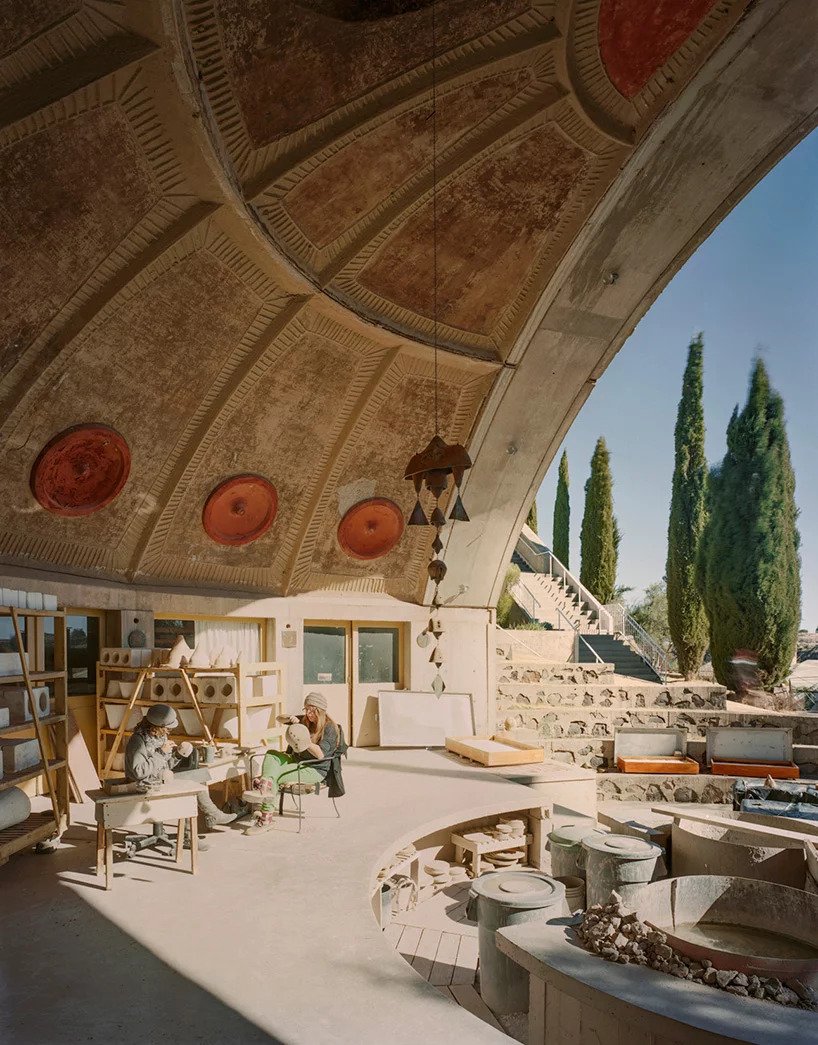 Today, five-week workshops cover Soleri's philosophies and the project's history, while residents continue to help build the ever-evolving city. Workshoppers can then apply to stay on as employees or volunteers. It's currently populated by 50 – 100 people throughout the year. Alternatively, you can just take a tour, where guides can be overheard assuring guests, "We have internet … And we drink beer, listen to music. It's not a cult."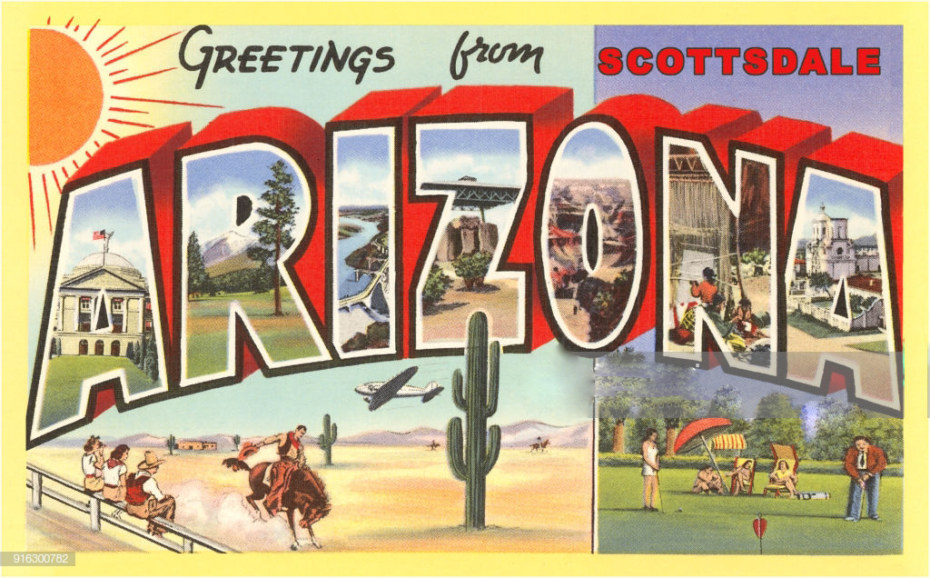 But if you prefer to stay out of the twilight zone, back in Scottsdale, the culinary scene blends the best of nearby Mexican cuisine and a fusion of Central and South American. Taco crawls and festivals happen year-round. And imagine: avocado margaritas (best served up at Scottsdale's The Mission).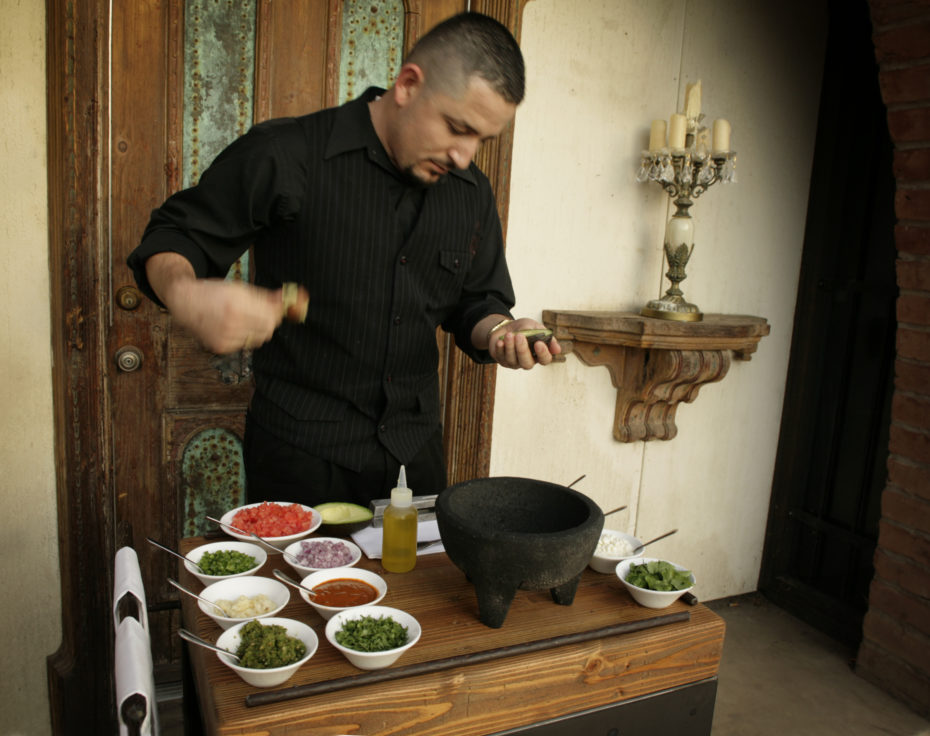 Arizona also has a young and up-and-coming wine industry, making Downtown Scottsdale an increasingly interesting destination for wine lovers. A cooperative of local wineries offer a wine trail and the popular Kazimierz's wine cellar holds 2,000 vintages in its cave, along with tastings and live music in the evenings.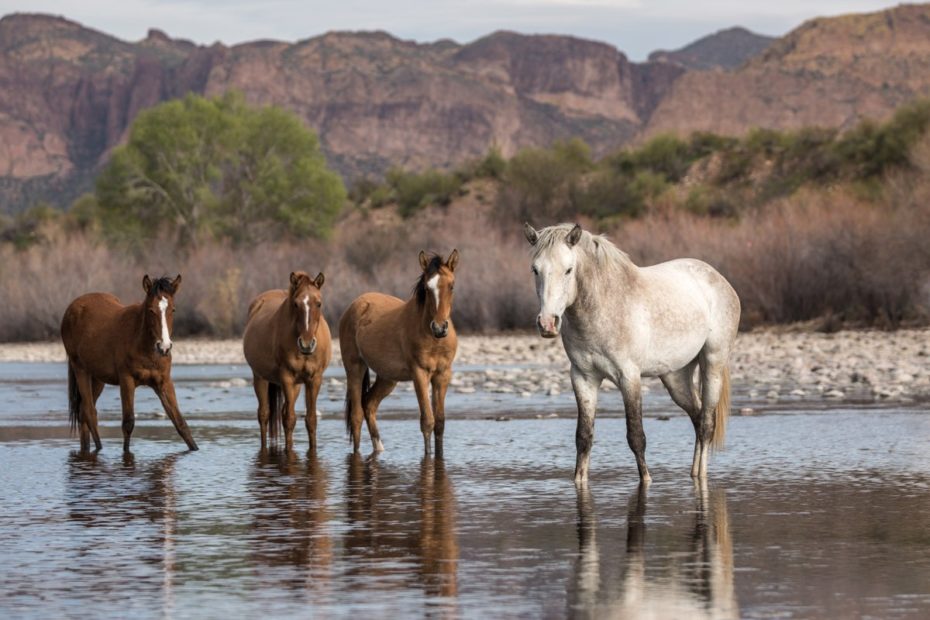 For beating a hangover in the desert, numerous spas nestled into the mountains offer a range of transformative experiences and energy balancing rituals, but the most balancing experience in our book? Hanging with wild horses at sunset. On the Lower Salt River that runs through Scottsdale, wild mustangs can be observed and photographed in their natural setting. You can also kayak alongside them as they drink from the river, catching a glimpse of the days when a half-million wild mustangs ruled the Arizona range. Once destined to disappear from the land, the wild-and-free animals treat visitors to a taste of western culture unlike any cowboy reenactment could ever deliver.
For more travel advice and inspiration, become a MessyNessy Keyholder get access to our Travel eBook library and a direct line to our Keyholder Travel Concierge and plan your perfect trip. Need help planning a weekend in Paris? Need some restaurant recommendations for a remote village in the North Pole? We're here to help.