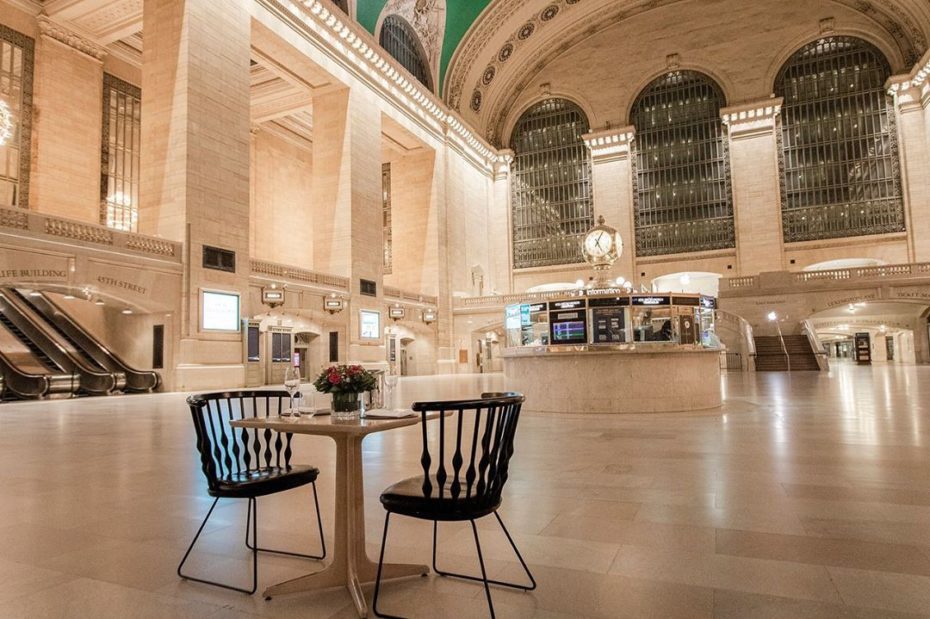 Turns out, even them hardened New Yorkers have a soft spot for romance. This week, Grand Central Terminal announced the impossible: it will be opening its doors for the night to one special, randomly selected couple this Valentine's Day for a romantic dinner for two beneath that iconic zodiac ceiling in the Main Concourse, all alone, as Manhattan whizzes by outside.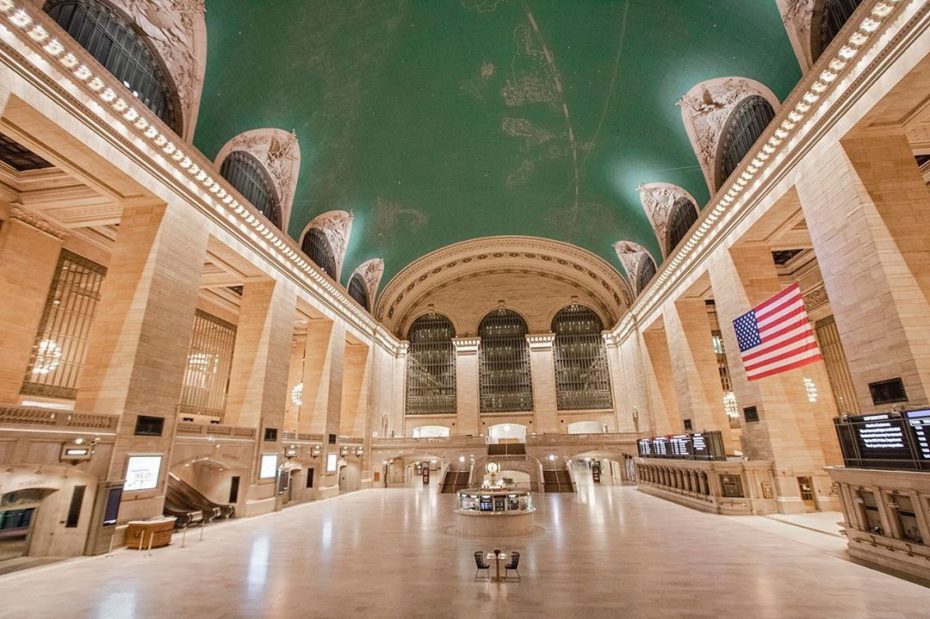 The meal will be prepared by a Michelin-starred restaurant, Agern, and cocktails mixed up by The Campbell, Grand Central's iconic Jazz Age bar. The soundtrack will be provided by your own personal pianist before being whisked away to a Presidential Suite at the neighbouring Grand Hyatt.
Here's how to enter: follow Grand Central Terminal on Instagram, like this post, and tag your "date/soulmate/spouse/bestie that you'd like to share your dinner with. Entries will close tonight, Friday, 2/7/2020 at 11:59 PM ET; winner will be chosen at random on Monday, 2/10/2020 and notified via Instagram."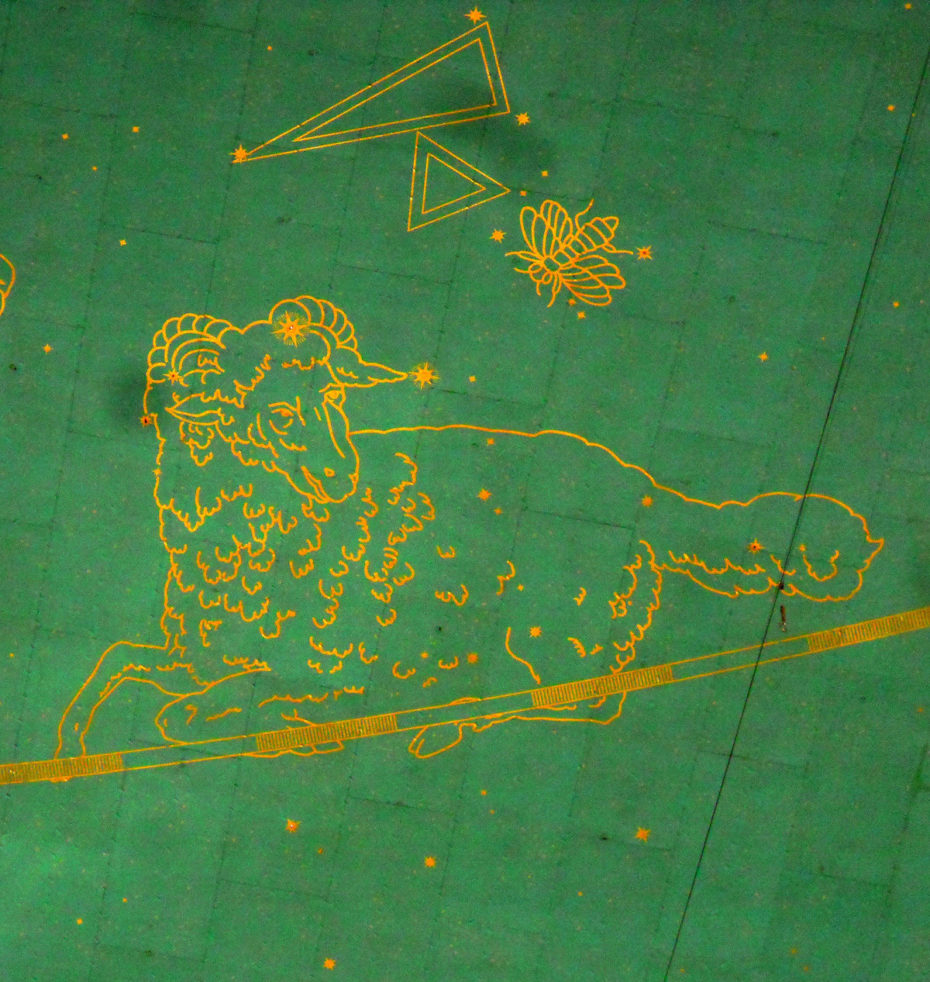 If you don't win (or you're reading this too late), there are plenty of other ways to have a memorable time at the Terminal. Thronging with 750,000 daily visitors and 250,000 daily commuters, more than just a place to catch a train, Grand Central Terminal is filled with secrets. One of New York's most loved landmarks speaks to a time when public buildings were built with beauty in mind.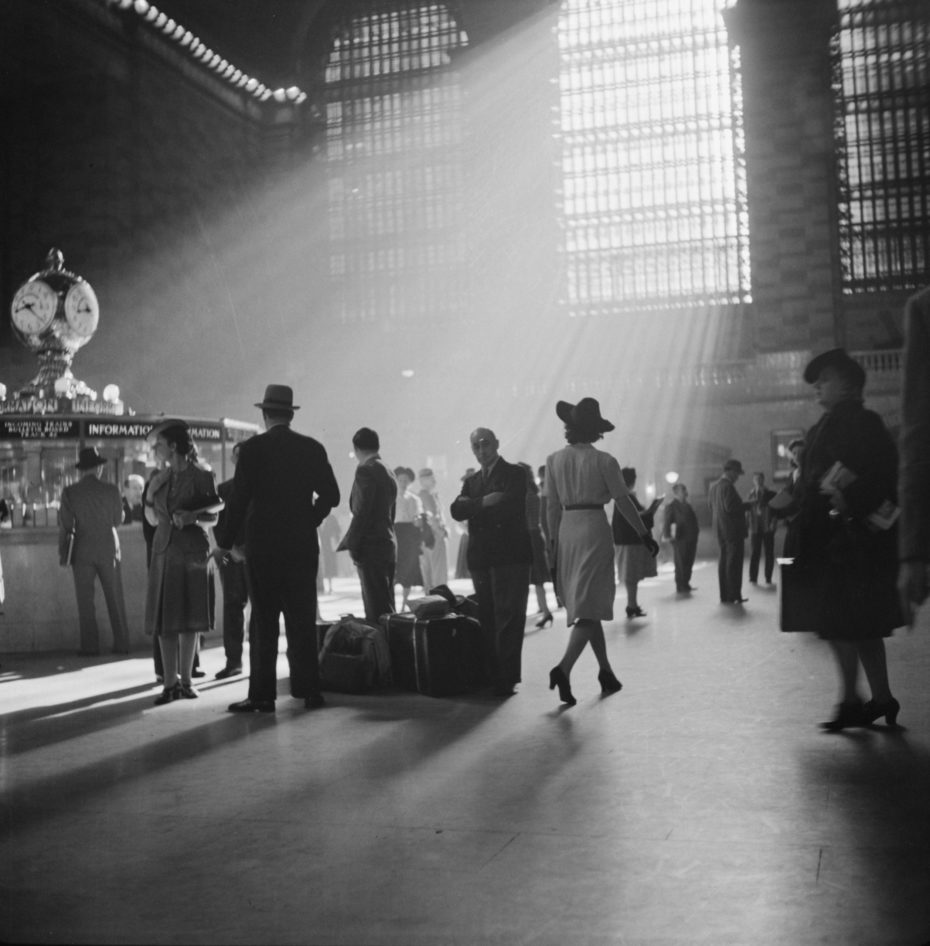 Take your position on one of the balconies of the main concourse, ideal for people-watching from above, and catch glimpses into strangers' lives as they pass through the beating heart of New York City. The eye is soon drawn to the ceiling, a majestic depiction of the Zodiac constellations. Only the eagle-eyed commuters have noticed that the constellations are in fact painted backward, a rather monumental mistake that was spotted several months after the grand opening in 1913. In the far corner of the ceiling near the claw of Cancer, you can spot a small black rectangle in the brickwork. It was left over from Grand Central's massive restoration in the 1990s and shows the state of the ceiling before years of soot and cigarette smoke was cleaned. Next, turn your attention to the information booth right in the middle of the hall. The countless passengers seeking information on train times and platform numbers probably don't realize that the stunning four-faced clock atop the booth is one of the most valuable items in the city, thought to be valued at around $20 million.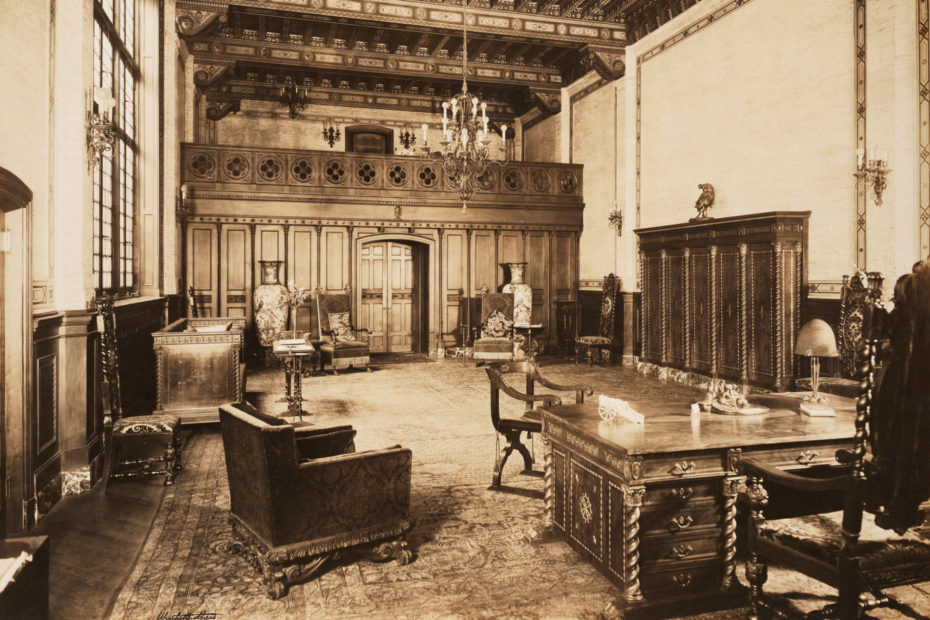 Like The Campbell Bar, which was once the apartment and office of Jazz Age railway financier John Campbell (and a place to entertain millionaire clients from out of town, as he often spent the night at Grand Central). After he died in 1957, the space was used as the signalman's office, before transit police eventually took it over to store guns and equipment. They even had a small jail in the area of the present-day bar.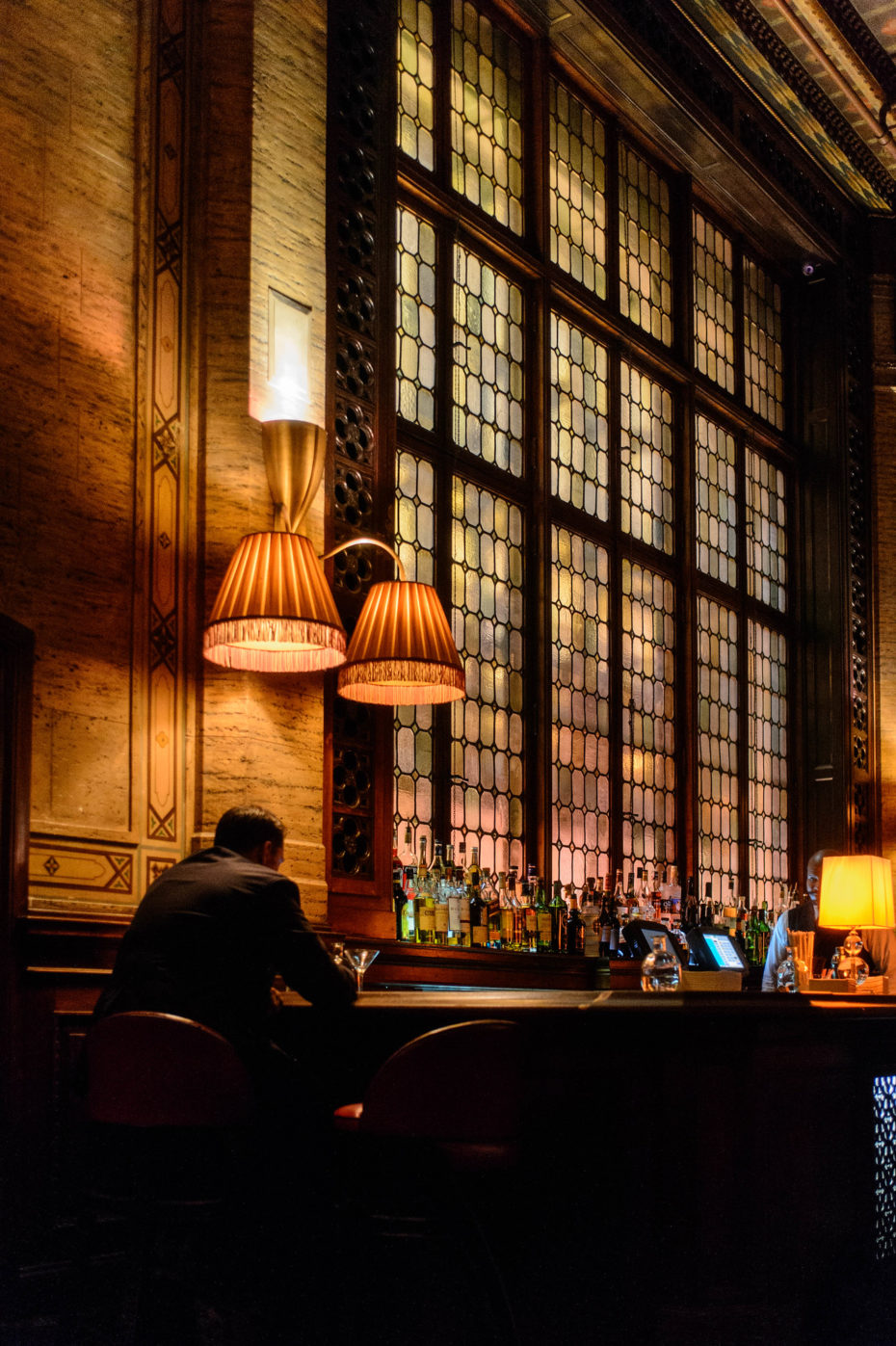 The apartment was lovingly restored in 1999 and today, the bar once again has the air of a 19th-century mogul's stately home, with high-beamed ceilings, sumptuous stained glass and a vast fireplace dominating the far end complete with Campbell's original safe underneath. You couldn't ask for a grander place to have a cocktail in the city. (15 Vanderbilt Avenue, New York, NY, 10017; +1 212-297-1781; open daily 12pm-2am; Thecampbellnyc.com)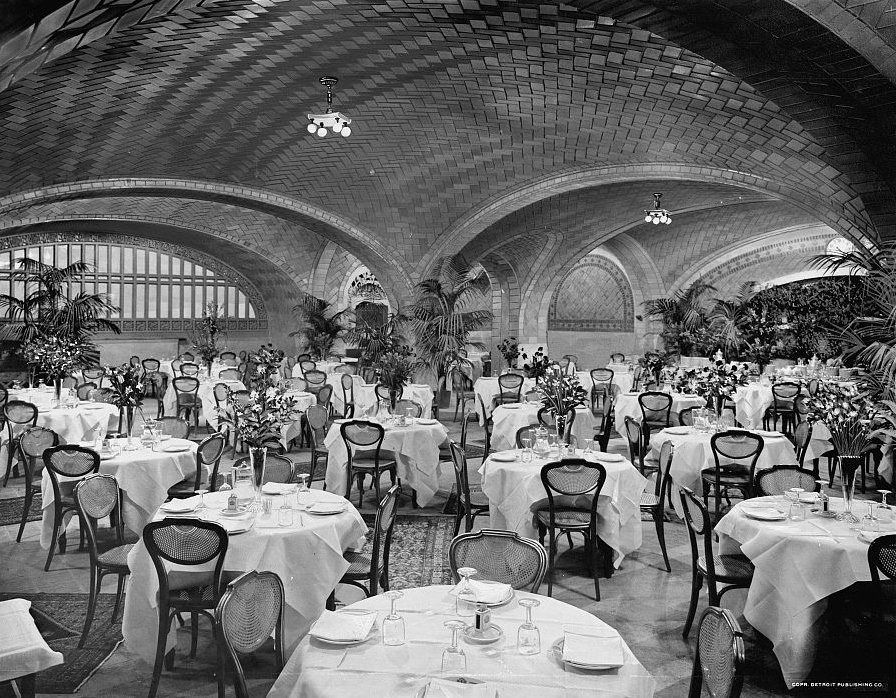 Venture downstairs to the lower track level of Grand Central, and you'll find the sumptuous Oyster Bar. The vaulted, beautifully tiled ceilings have provided the perfect setting for a power lunch since 1913 when the terminal itself first opened. Just be careful not to whisper too many insider secrets because the archway in front of the restaurant has a famous acoustical quirk, making it a whispering gallery. Someone standing in one corner can hear someone in the opposite corner perfectly, no matter how quietly they're scheming. This underground architectural jewel is one of the landmarks of the New York culinary scene. Ask for a seat at the bar and order a dozen Blue Points…and a Gibson or two to wash them down.
(89 E 42nd St, Manhattan, New York, NY 10017; +1 212-490-6650;
Mon-Sat 11.30am-9.30pm; Oysterbarny.com)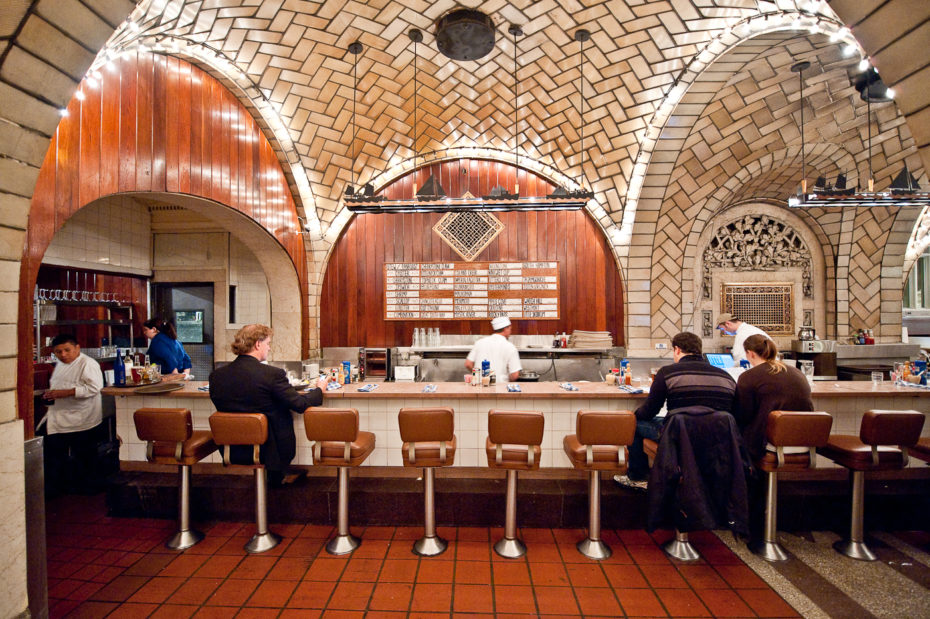 With your back to the Oyster Bar, turn left up the ramp, and halfway along you'll find a rarely-used elevator that will transport you to one of the station's best-kept secrets — a public tennis court. Open to everyone, the Vanderbilt Tennis Club is housed in what used to be a CBS television studio. Every day from 6 am until 1 am, players in the know enjoy a set or two in secret confines, high on the roof of Grand Central Terminal. (4th Floor, 15 Vanderbilt Avenue, Midtown, NY 10017; +1 212-599-6500; open everyday 6am-1am; Vanderbilttennisclub.com)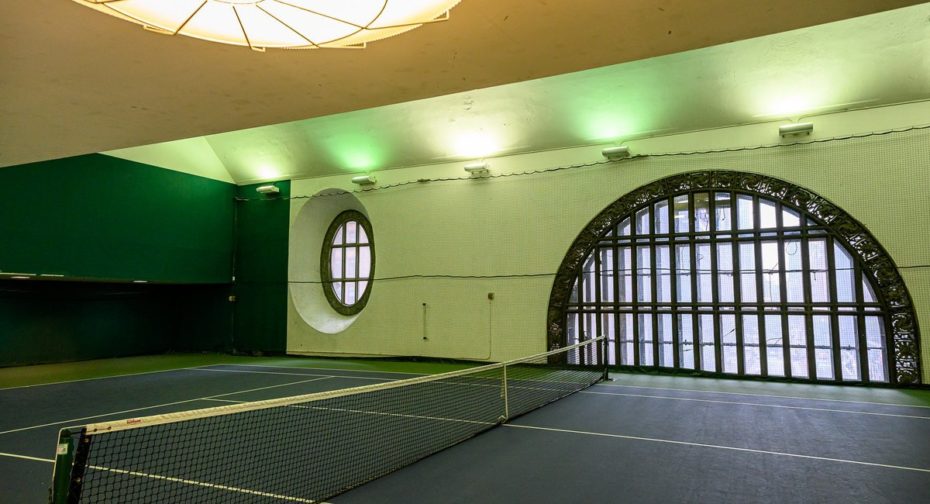 No racket? No problem. Grand Central is filled with shops as you'd expect
to find in any major train terminal, but has some slightly peculiar surprises all of its own. Head down the 45th Street Passage, and tucked out of the way, you'll find Grand Central Racquet offering equipment and apparel for tennis. You can even get your old rackets restrung (40 E 45th St, NY 10017; +1 212-856- 9647; Mon-Fri 7.30am-6.30am).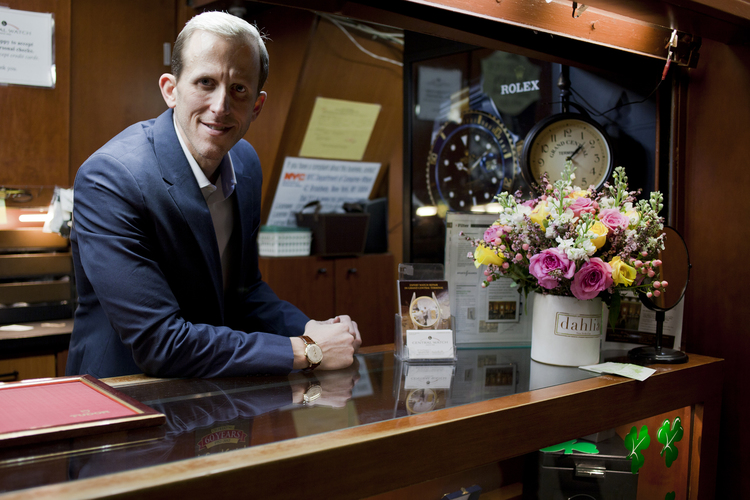 Just next door is the charming Central Watch. For three generations this family-owned business has been fixing watches with unparalleled service in the city, as well as selling a fantastic line in vintage, high-end watches. (Between Track 38 & 39, +1 212-685-1689 Mon-Fri-8am-5pm; CentralWatch.com)
Two of Grand Central's greatest secrets will require some resourceful
sleuthing. Buried deep underground is a place known cryptically as M42. The sub-basement contains a hidden power station that powered the New York railroad during World War II and was thought to be a prime target for German saboteurs, so much so that armed guards had orders to shoot interlopers on sight…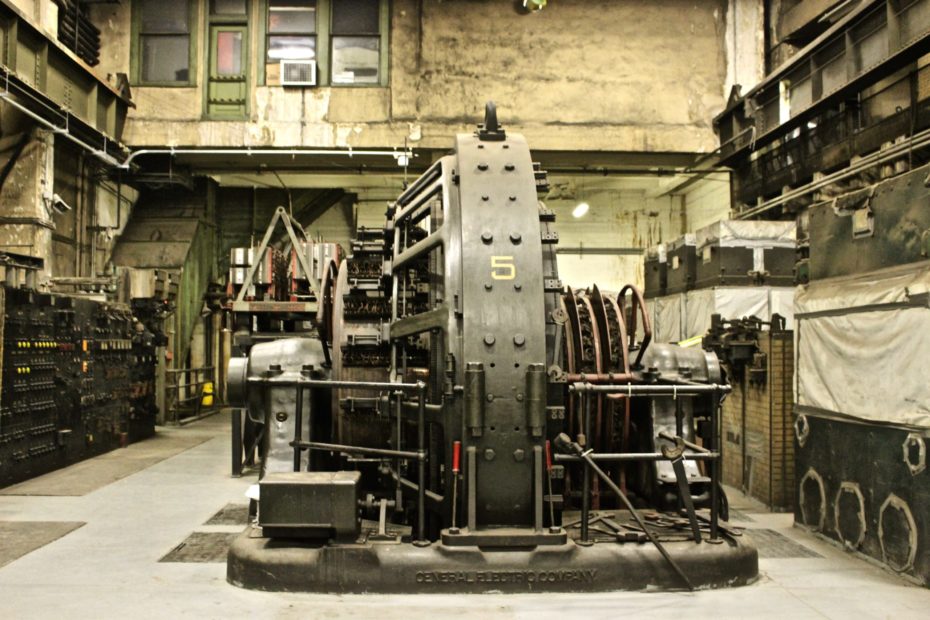 The terminal occupies 49 acres of land below ground, occupying the space beneath most buildings that surround 15 Vanderbilt Avenue. One of the holy grails of New York urban exploration is Track 61, a secret platform that ran underneath the Waldorf-Astoria. The hotel's VIP guests could use it to pass in and out of New York City without ever having to go outside. Local lore has it that a freight elevator was built big to carry Franklin D. Roosevelt's limousine from a train carriage to the hotel parking garage, hiding his wheelchair use from the public eye after he became a paraplegic at age 39. The secret platform is no longer in use, but the old train carriage that once carried the President is still there gathering dust in the depths of Grand Central Terminal. Both UntappedCities.com and NYAdventureclub.com have been known to organize special tours of Grand Central Terminal's secrets. (89 East 42nd Street, New York, NY, 10017; open daily 5am-2am; Grandcentralterminal.com)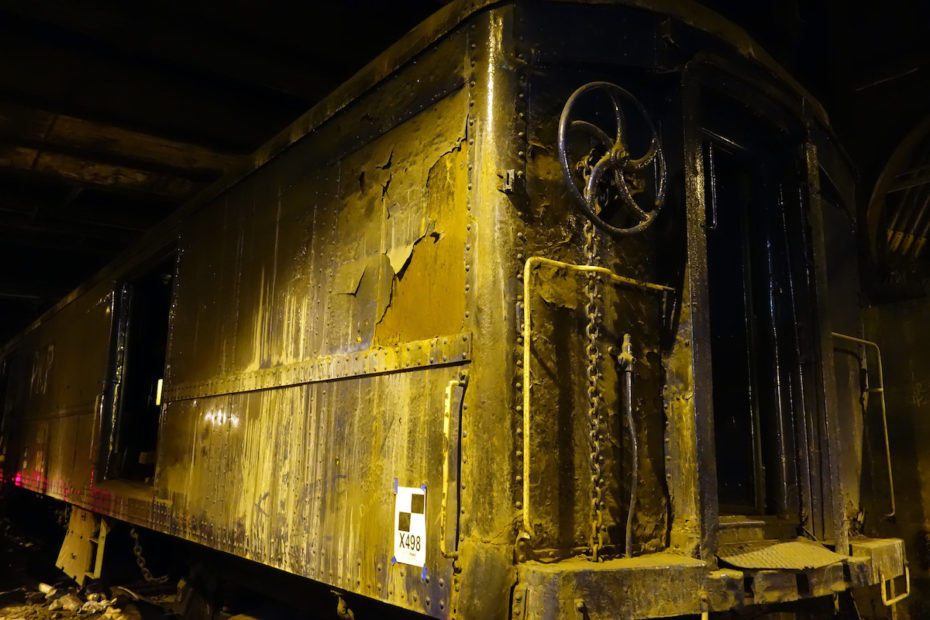 Cross your fingers for the competition, and pick up a copy of Don't Be a Tourist in New York for even more city secrets…