1. A Bank in Rock River Wyoming For Sale at $80,000



This property is listed on the National Historical Register. Would make a fabulous event centre, or a 3,250 square feet home. Tons of space inside and includes an exterior lot of 13,000 sf. The original vault is still there (also, was used in the old days for a jail house). Also housed the fire department at one time… still has the fire siren.



Listed on Zillow.
2. Atomic Power and Whiskey go Great Together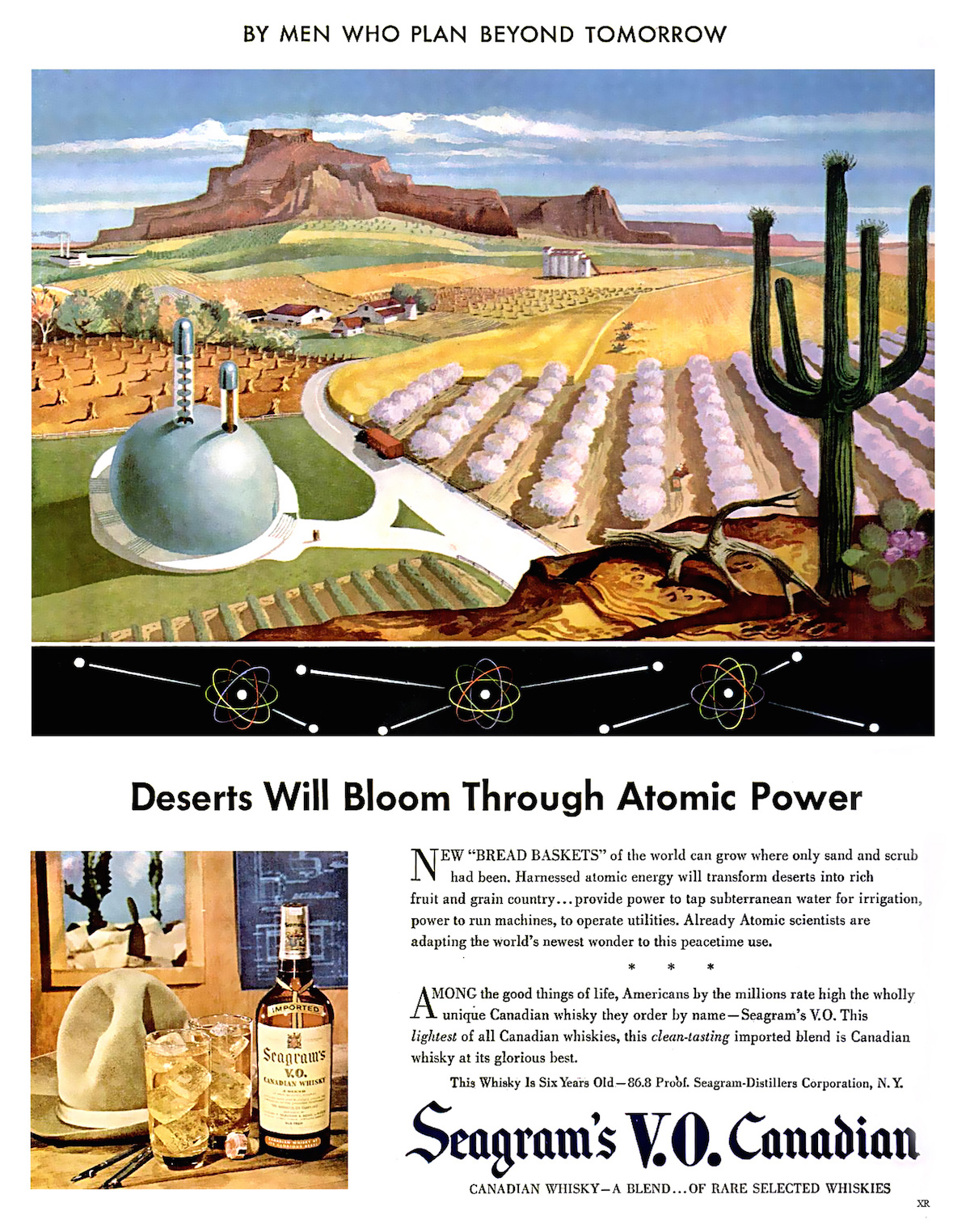 Atomic desert blooms, in an ad circa 1947, found on Flickr.
3. Hidden Tennis Courts of Grand Central Terminal, once Leased by Trump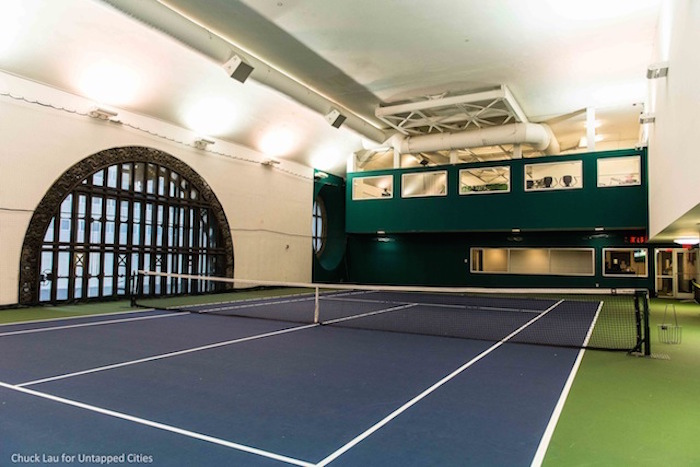 Hidden, but accessible tennis courts, located in a little known space called the Annex, which once served as home to an art gallery before the '50s, a TV studio for CBS and even a 65-foot-long indoor ski slope… Tennis at Grand Central Terminal has existed since the 1960s… The Vanderbilt Athletic Club on the third floor of the terminal … included two clay courts, as well as that ski slope mentioned above… In the 1984, however, real-estate magnate, Donald Trump, took over the space to create the private "Tennis Club" where celebrities and other wealthy tennis enthusiasts could play. 
After a ceiling was placed over the three-story atrium that once contained the old tennis facilities, Vanderbilt Tennis Club moved into the newly-constructed fourth floor in 2011. some GCT employees are even oblivious to the club's existence. The easiest way to access the facility is to head to the currently shuttered Campbell Apartment, a beloved bar and cocktail lounge, located inside the terminal. It's now closed due to management changes, but there are elevators in the lobby outside the bar that will bring you directly there.
Take an upcoming tour the Secrets of Grand Central Terminal with Untapped Cities.
4. Cuba in 1954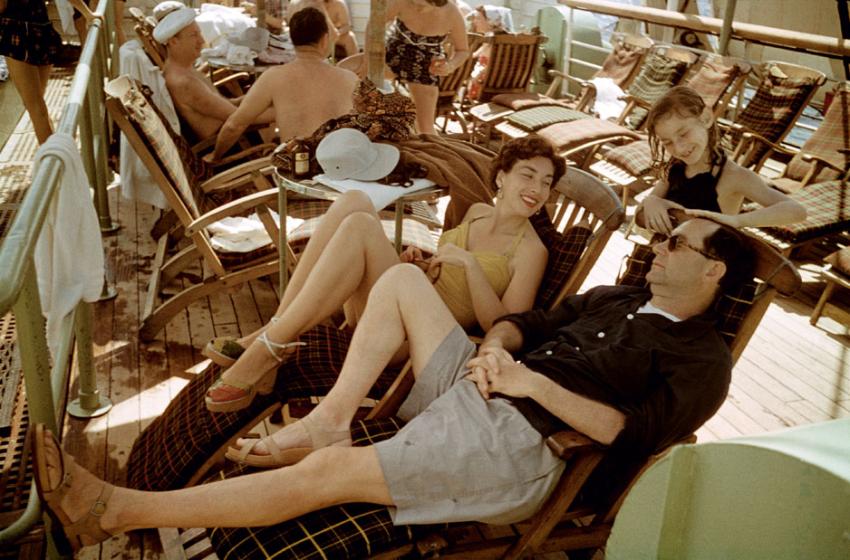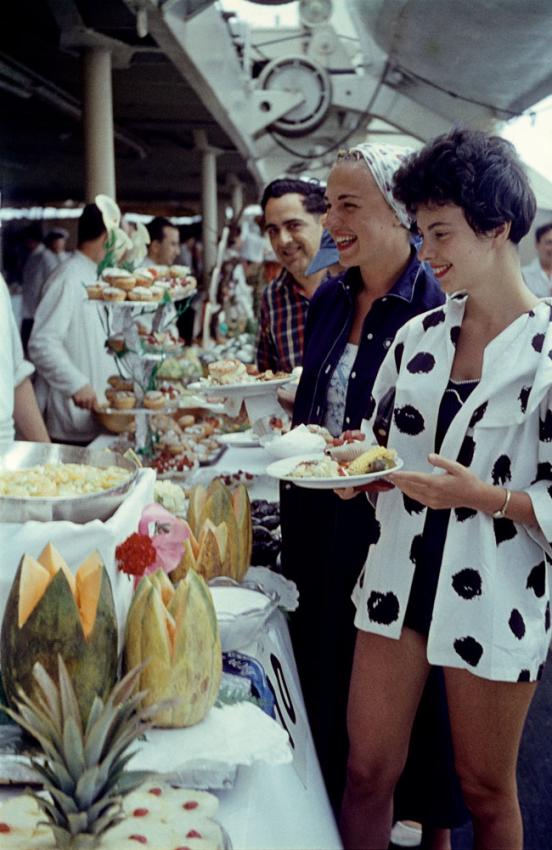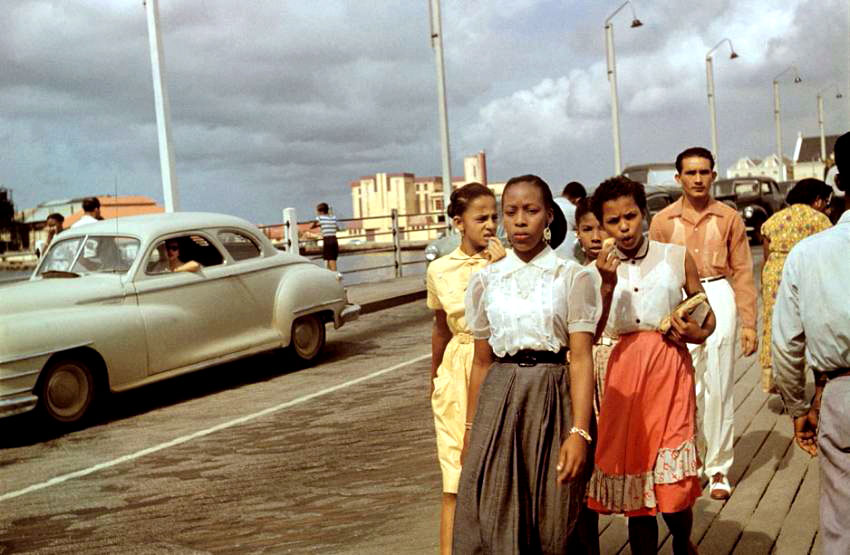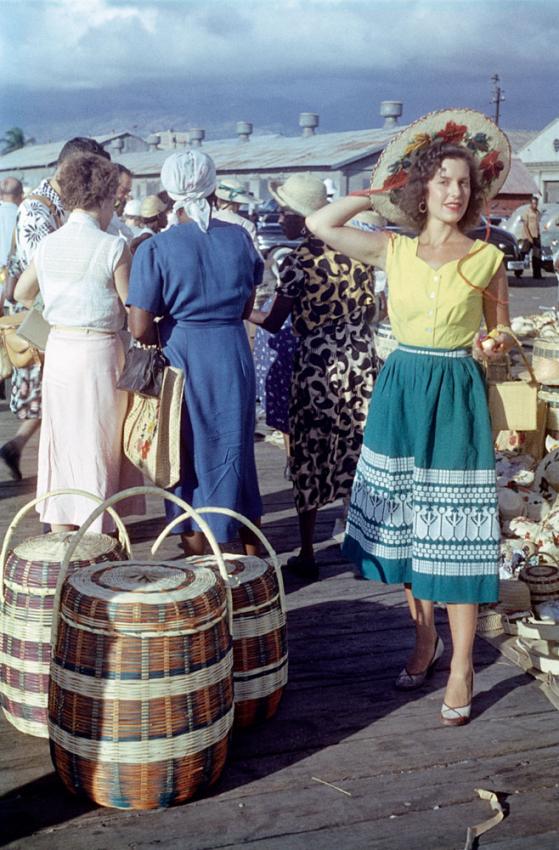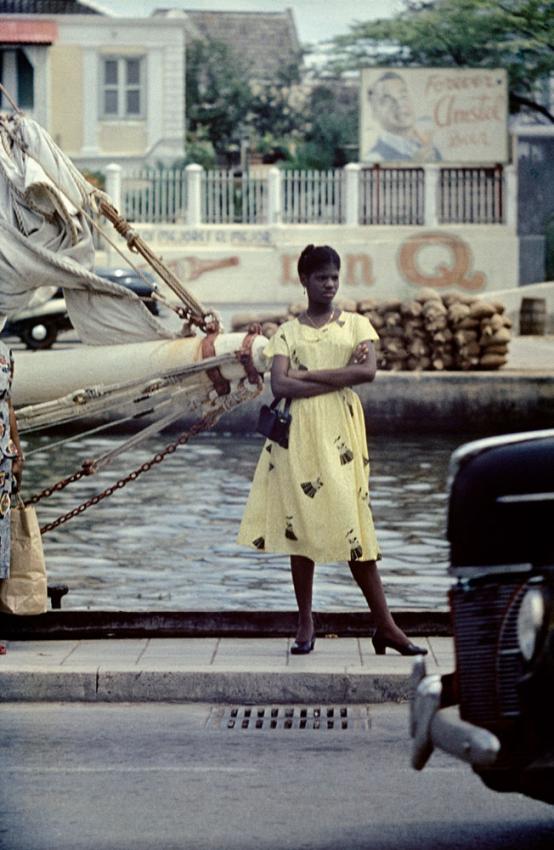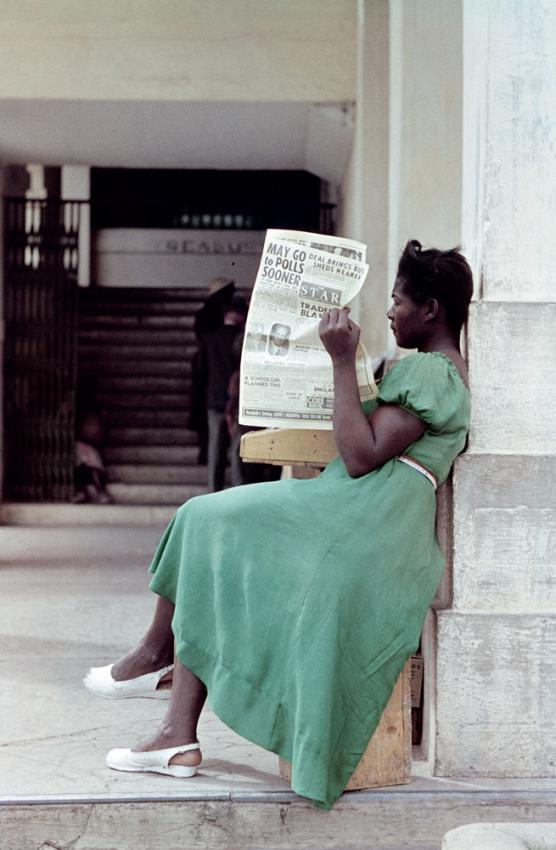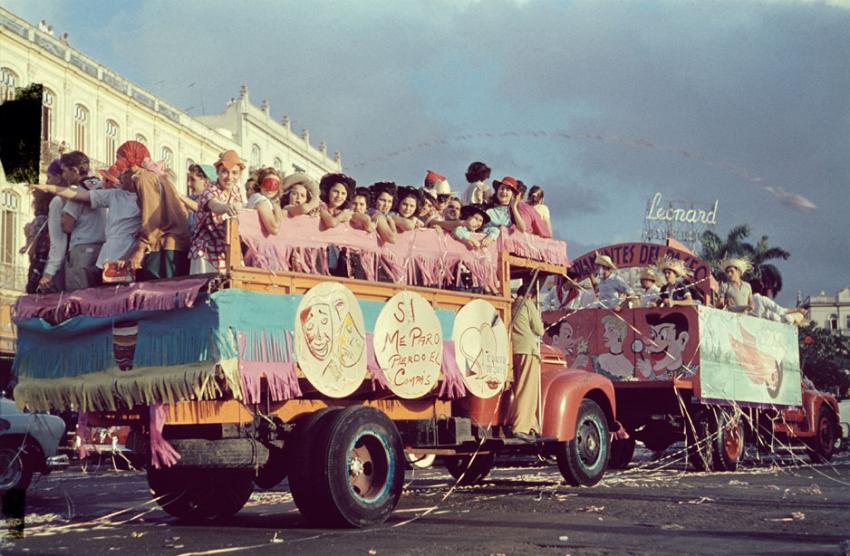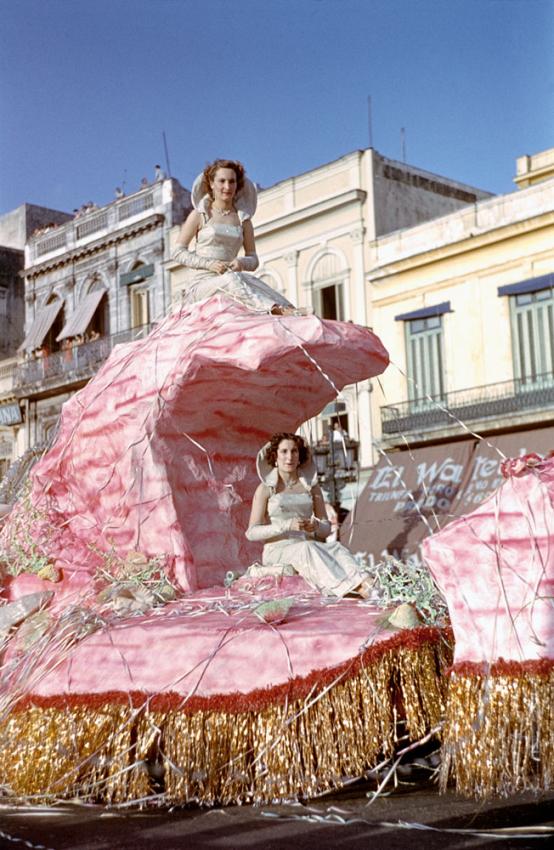 Industrial photographer, Heinrich Heidersberger, went on a cruise to Havana in 1954. Found on Speigel Online.
5. Swimming with Stalin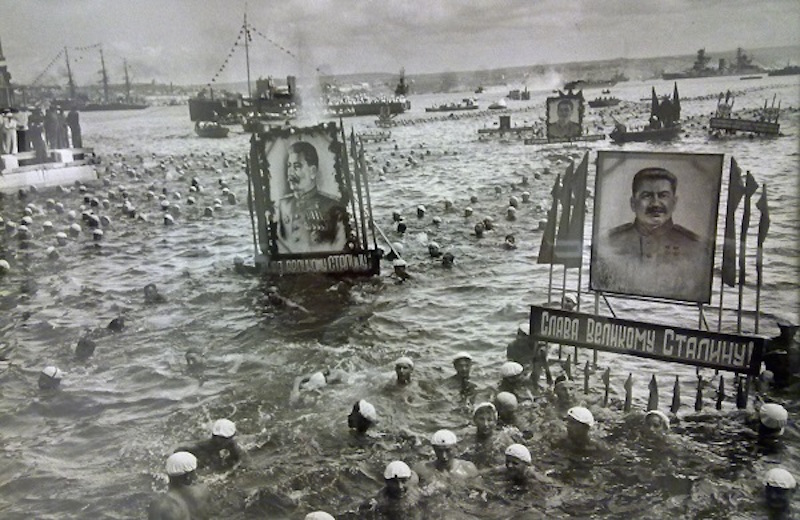 Russia, 1940, in honour of "Navy day". Found here.
6. The Strange and Surreal Erotica from 1920s Vienna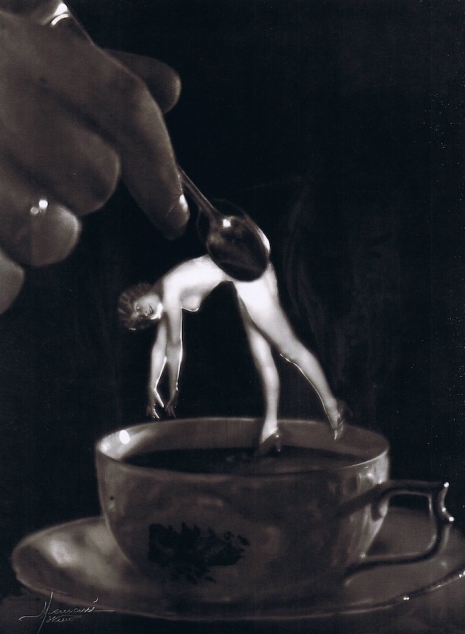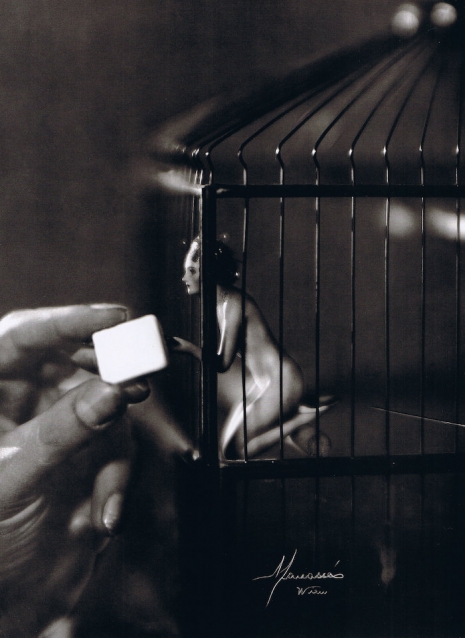 Atelier Manassé was a highly successful photographic studio established by a husband and wife team… It was known for producing highly flattering portrait photography of film, theater and cabaret stars. But Atelier Manassé did not just specialise in lucrative publicity photographs—it also produced a vast array of erotica…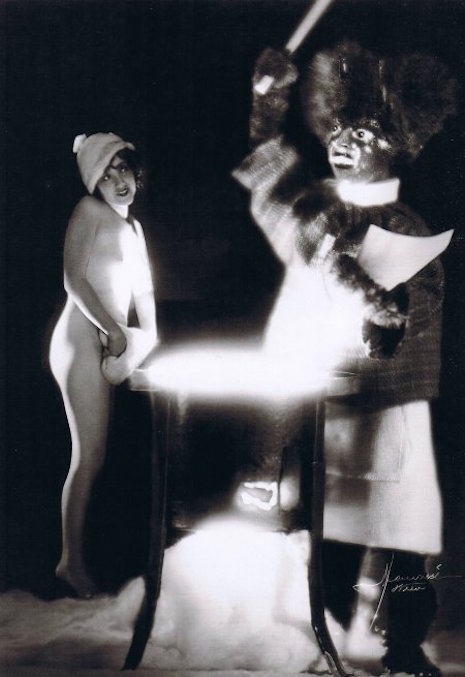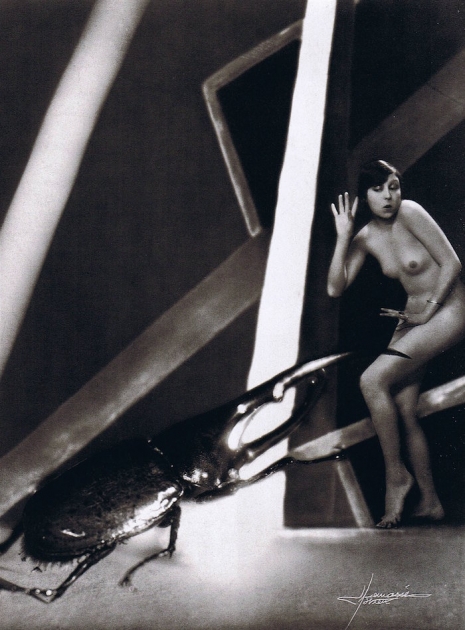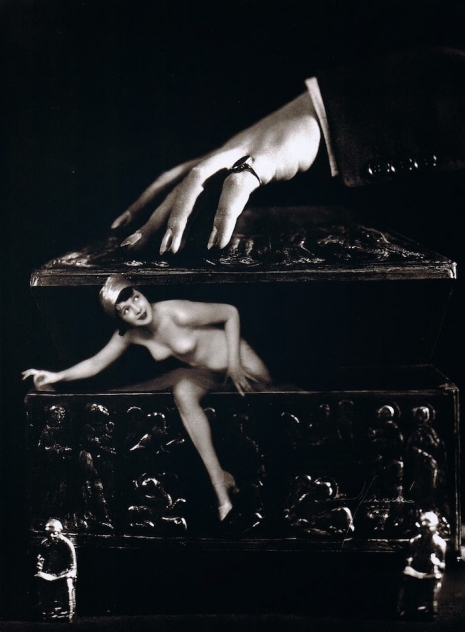 In particular Olga dedicated herself to producing highly original nude photography which is credited with establishing the "pin-up" long before Playboy magazine… There is a dedicated collectors market for Atelier Manassé photographs and even magazines all being sold at auctions and online for a goodly sum.
More found on Dangerous minds.
7. These Brooches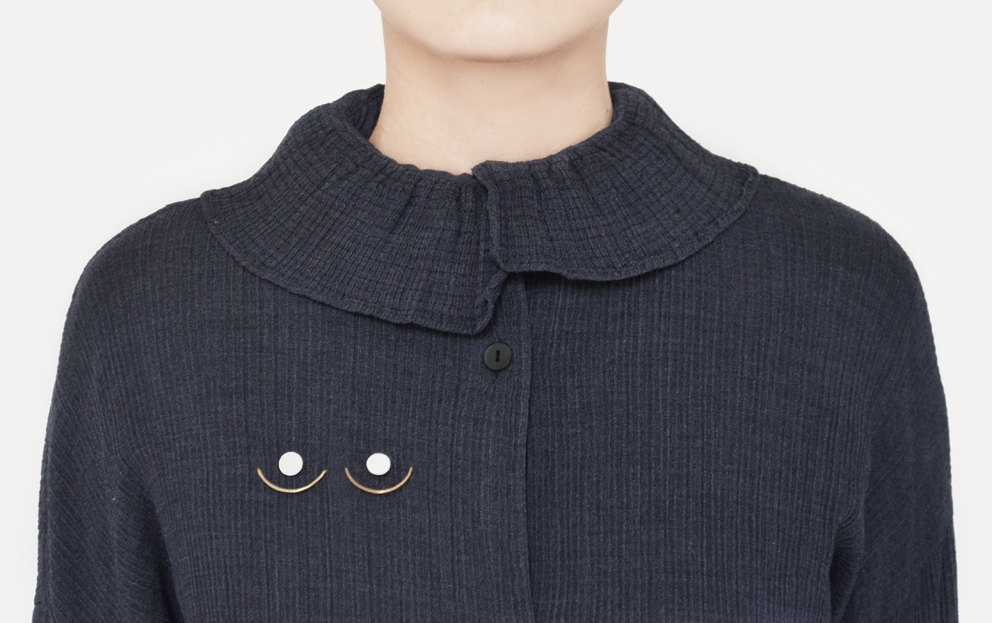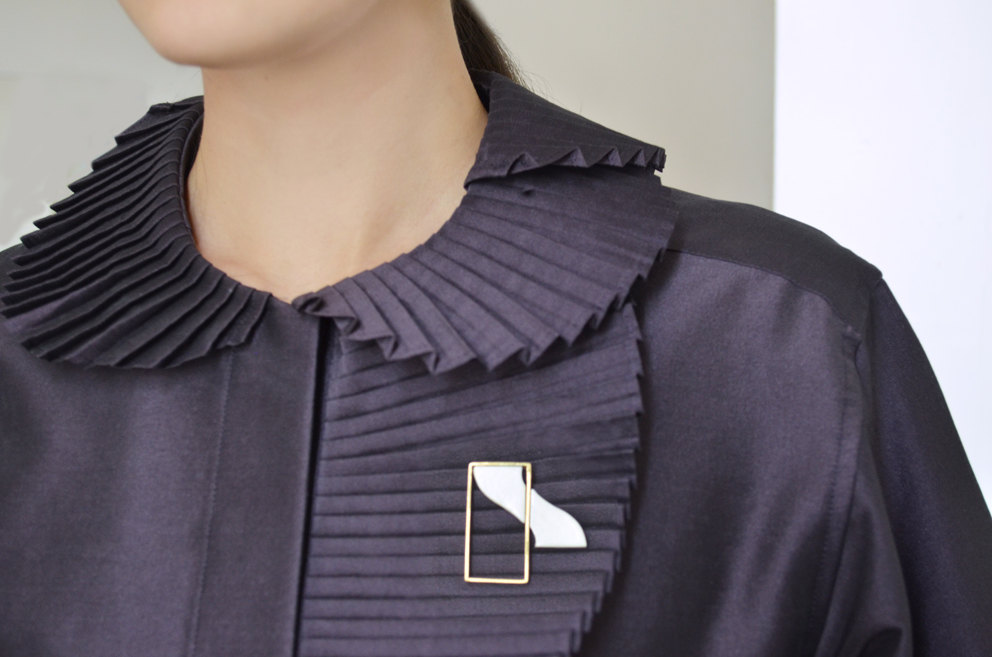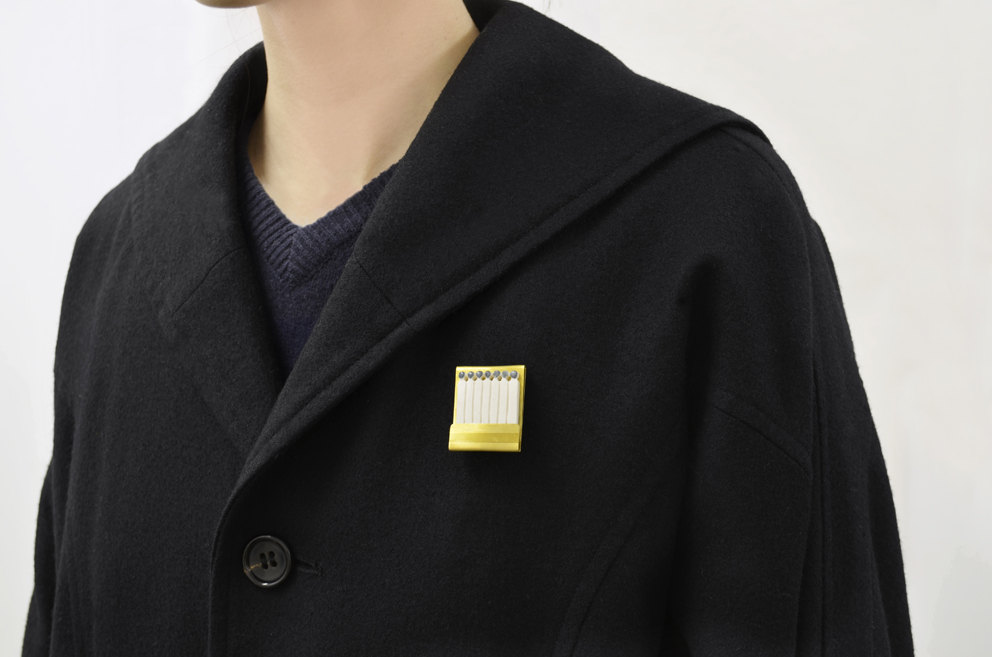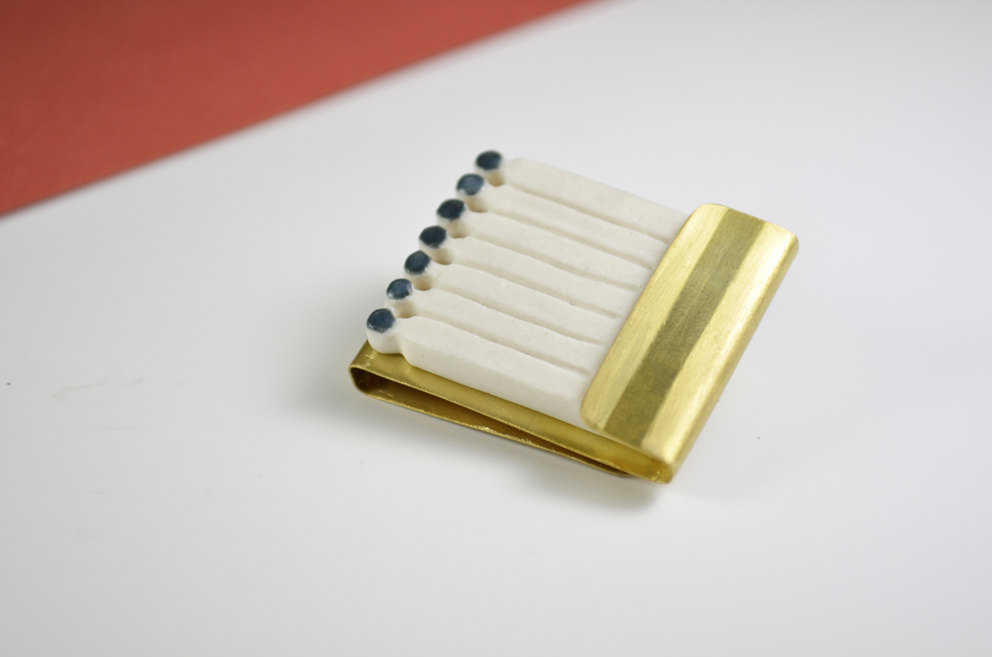 Find the designer here.
8. This Artist turns obsolete library catalog cards into pieces of art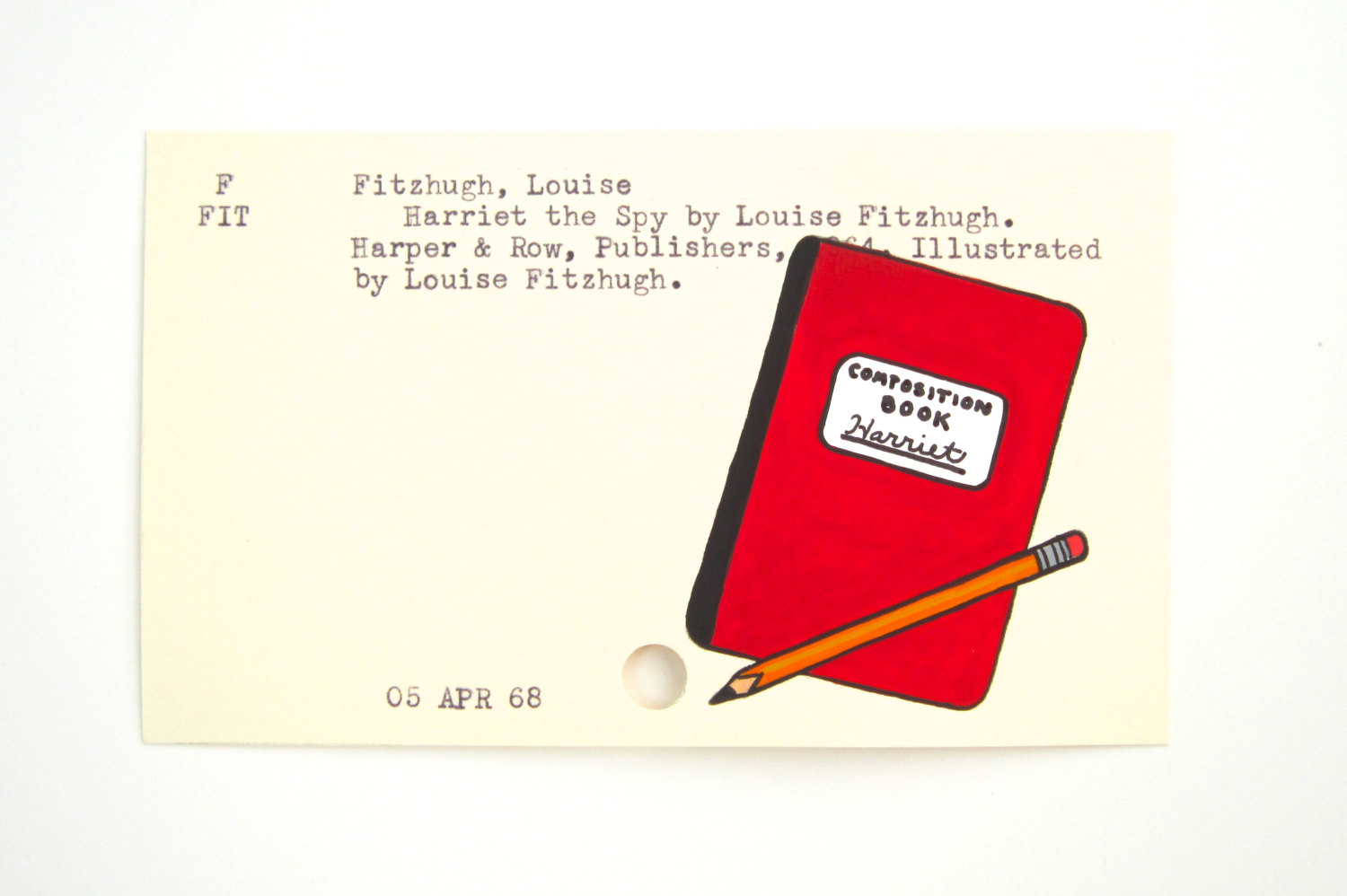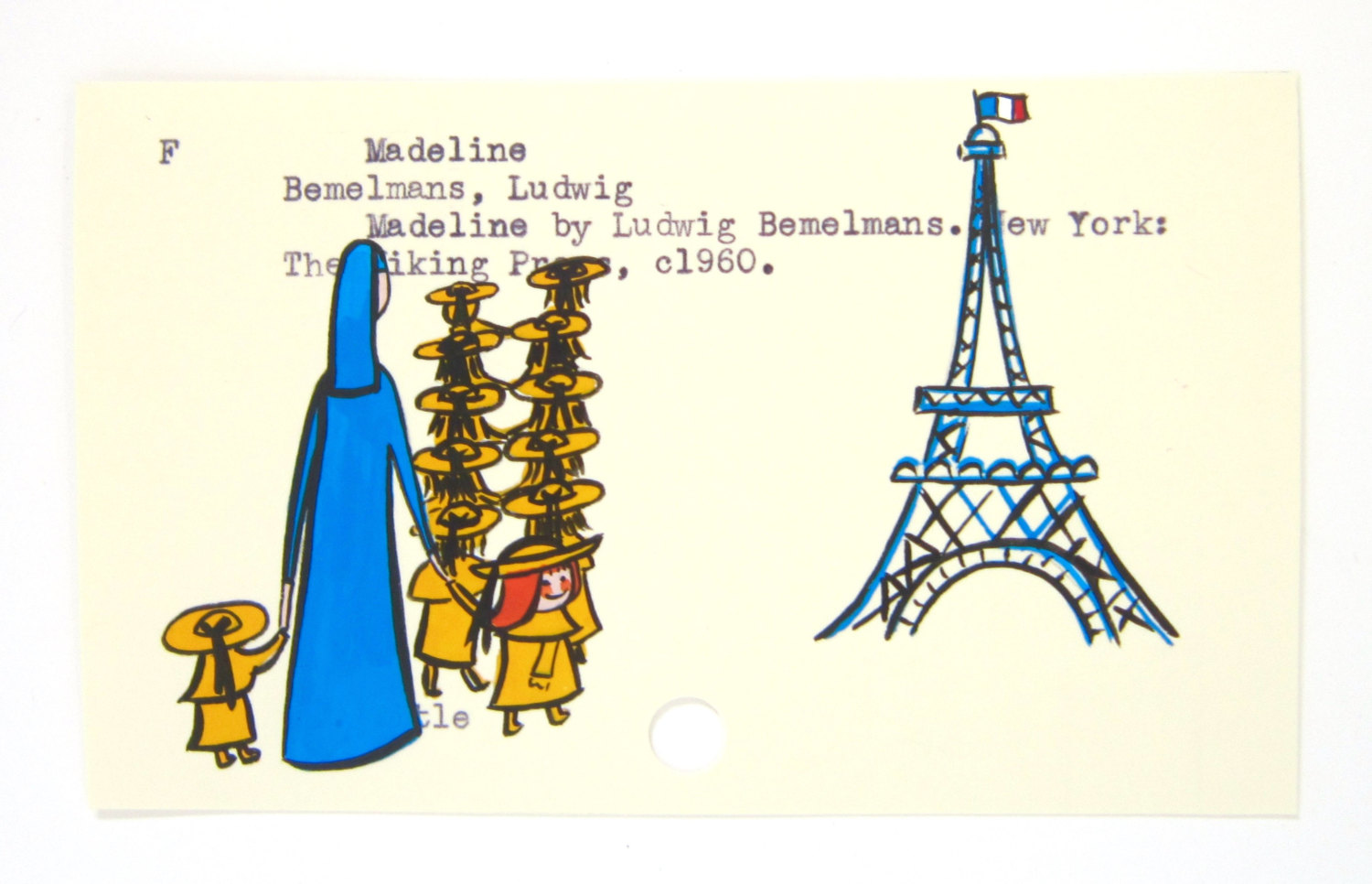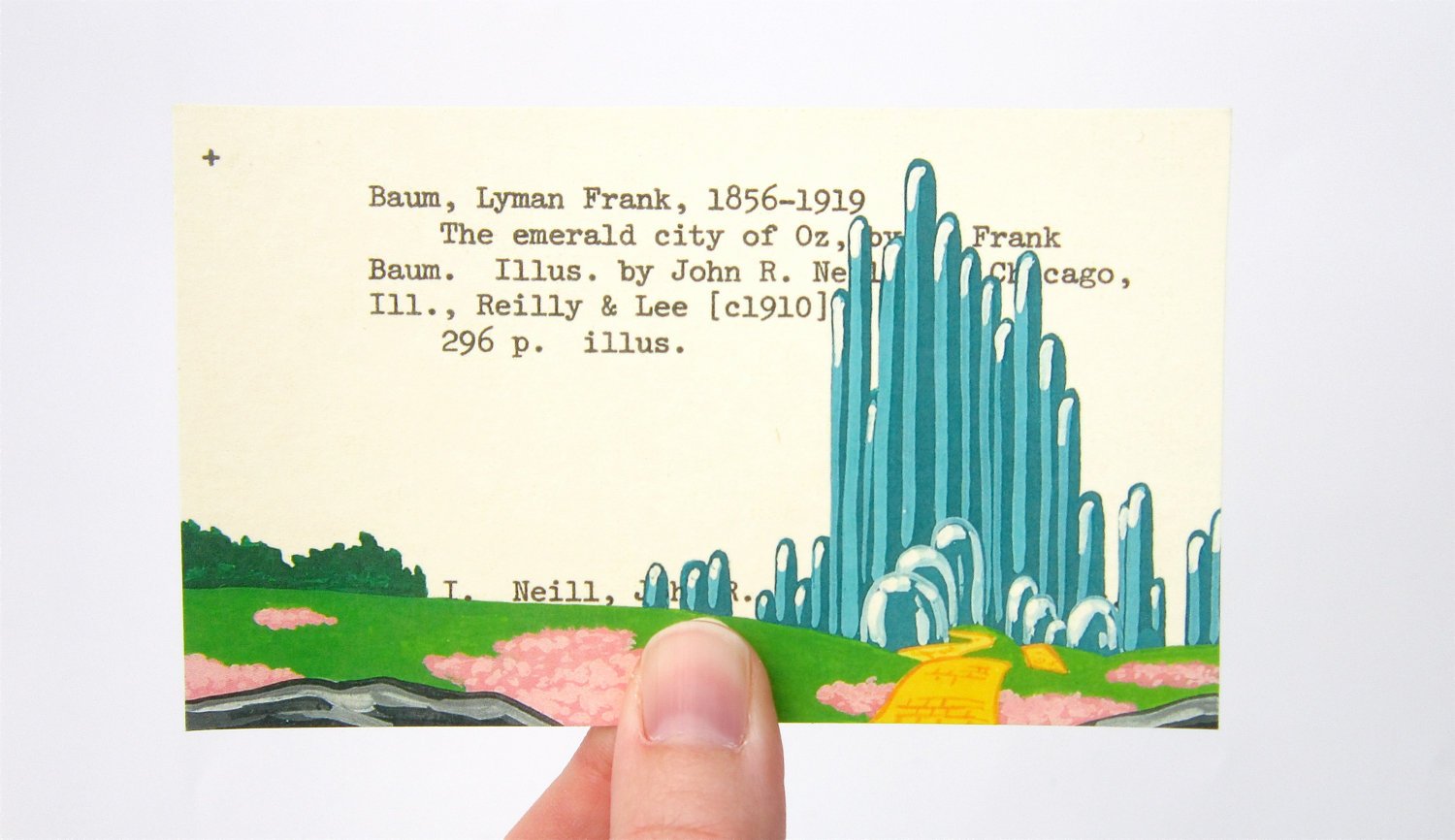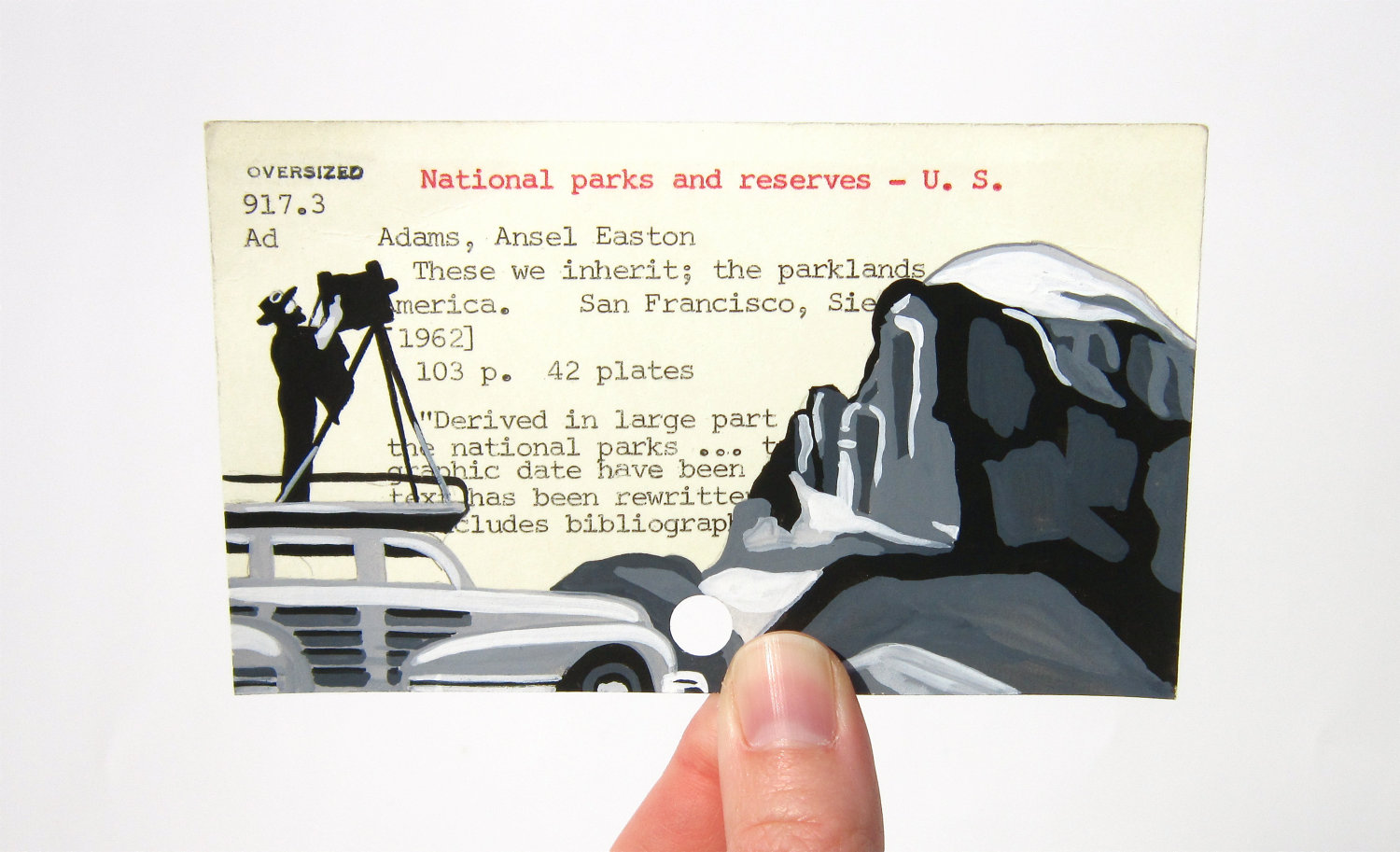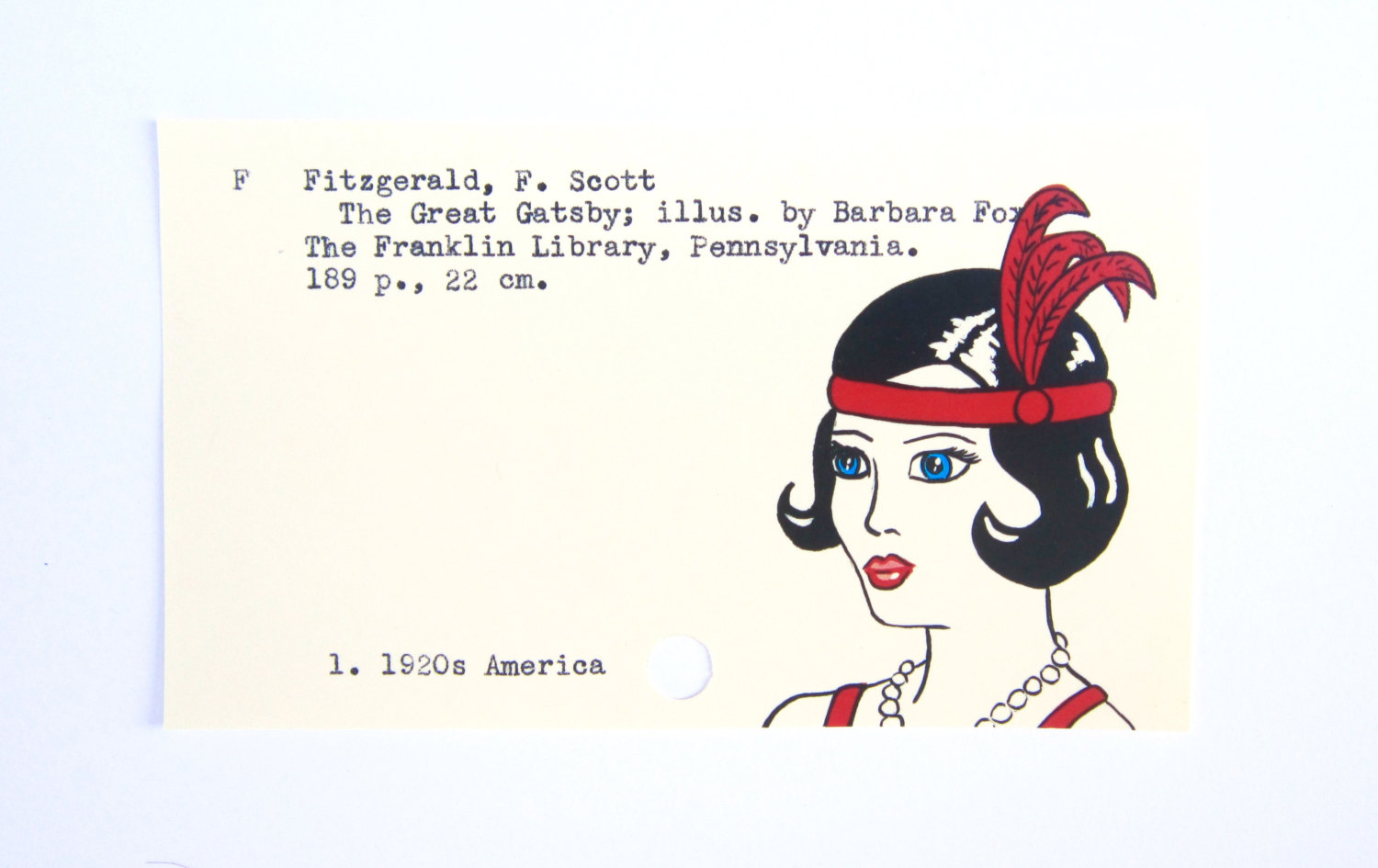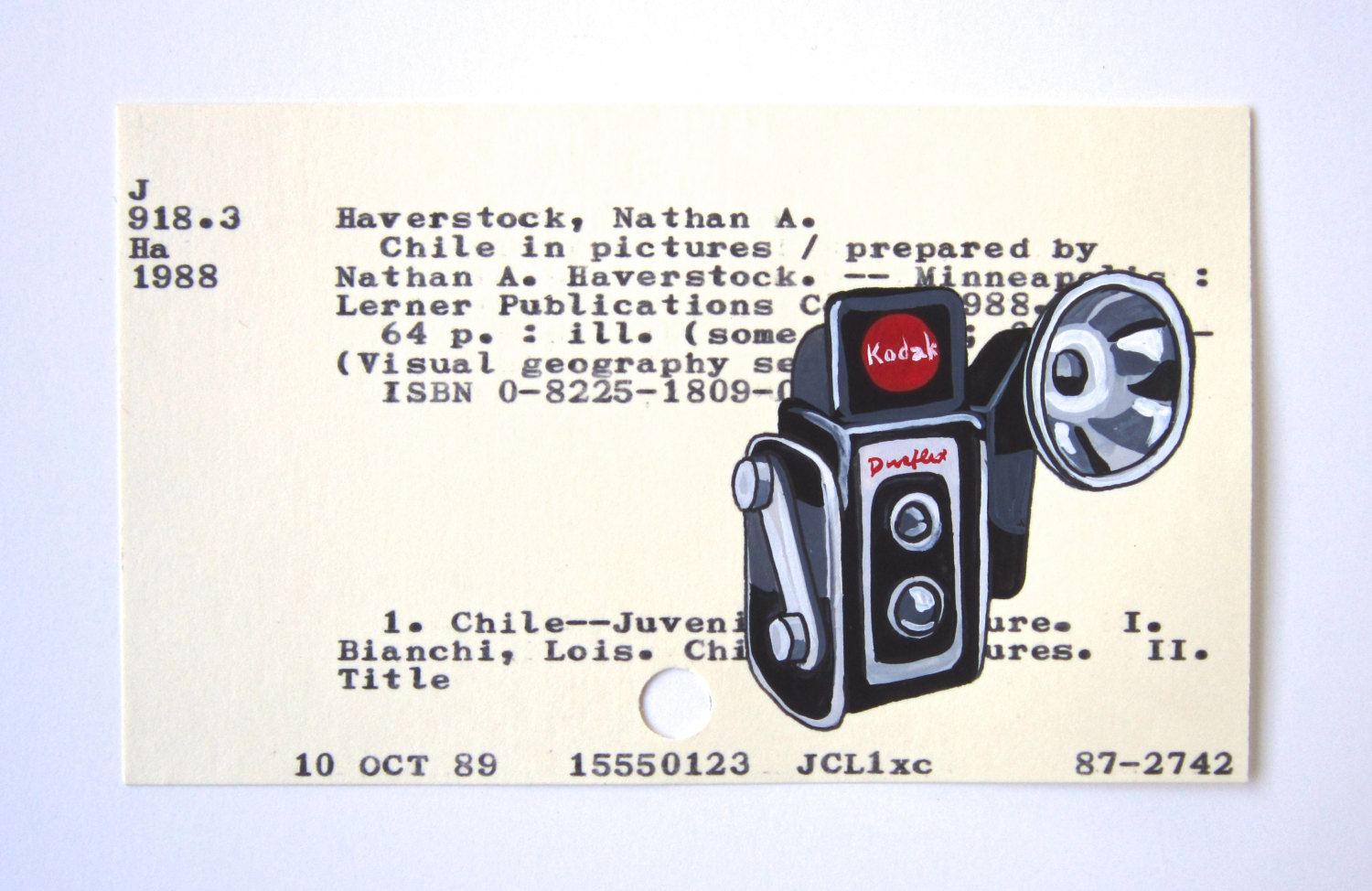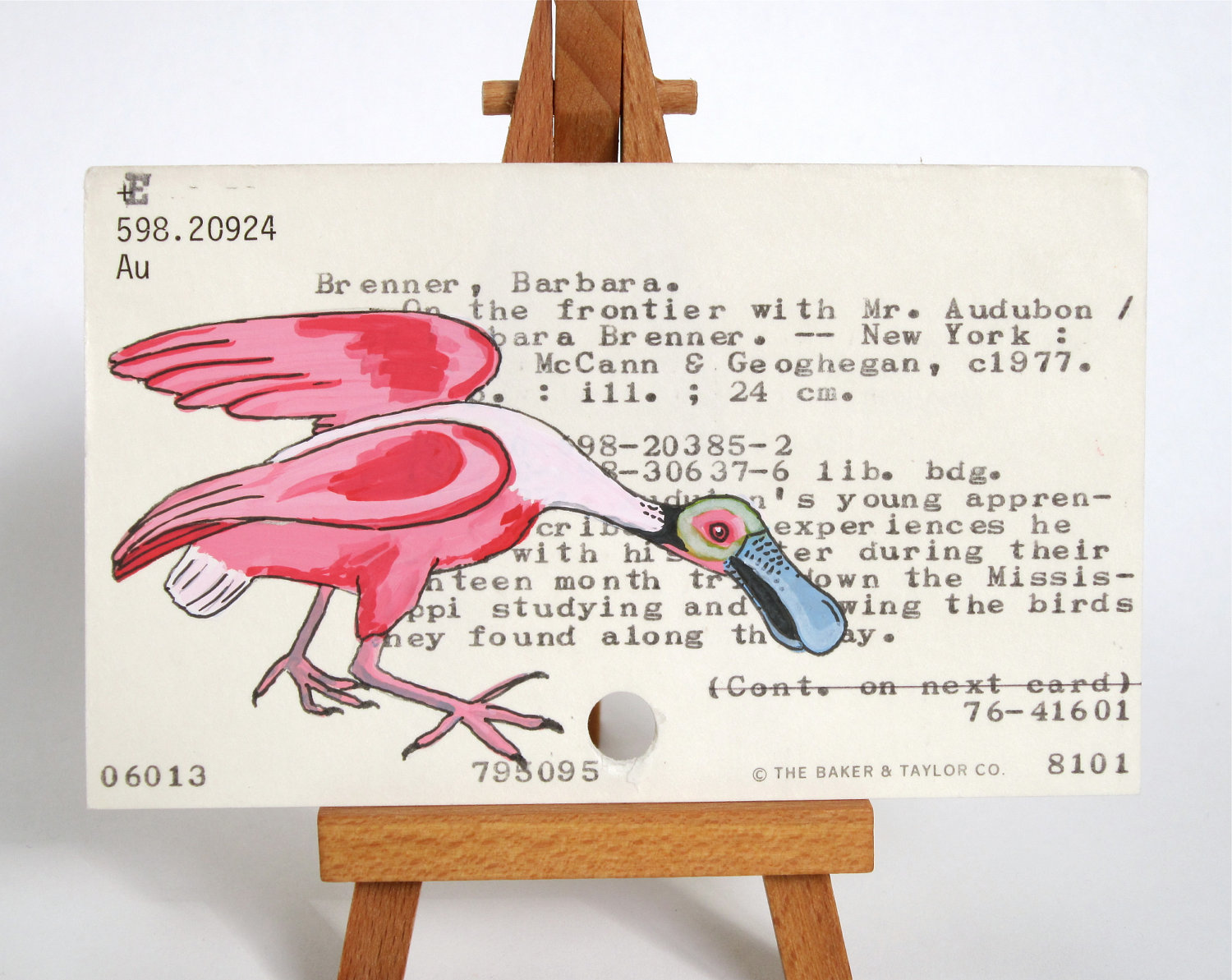 For sale on Etsy
9. This 16th Century Book Can Be Read Six Different Ways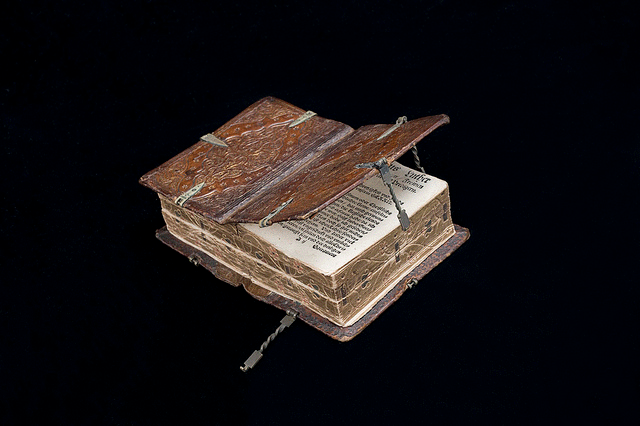 According to Medieval book historian Erik Kwakkel, this 16th century text has a special sixfold dos–dos (or "back to back") binding with strategically placed clasps that makes it possible for six books to be neatly bound into one. This particular book contains devotional texts, including Martin Luther's Der kleine Catechismus, which was printed in German between the 1550's and 1570's.
Found via My Modern Met in the National Library of Sweden's Flickr.
10. Meet the secret society that infiltrated Denver's Ku Klux Klan during the height of its power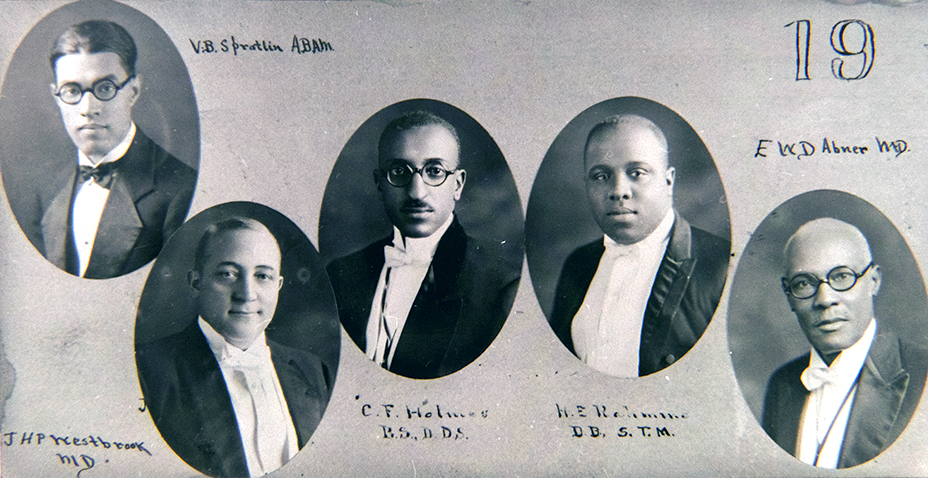 Dr. Joseph H.P. Westbrook's (bottom left) light complexion allowed him to pass for white, and at great danger and cost to his personal health, he attended Klan meetings and relayed their plots back to Denver's black residents.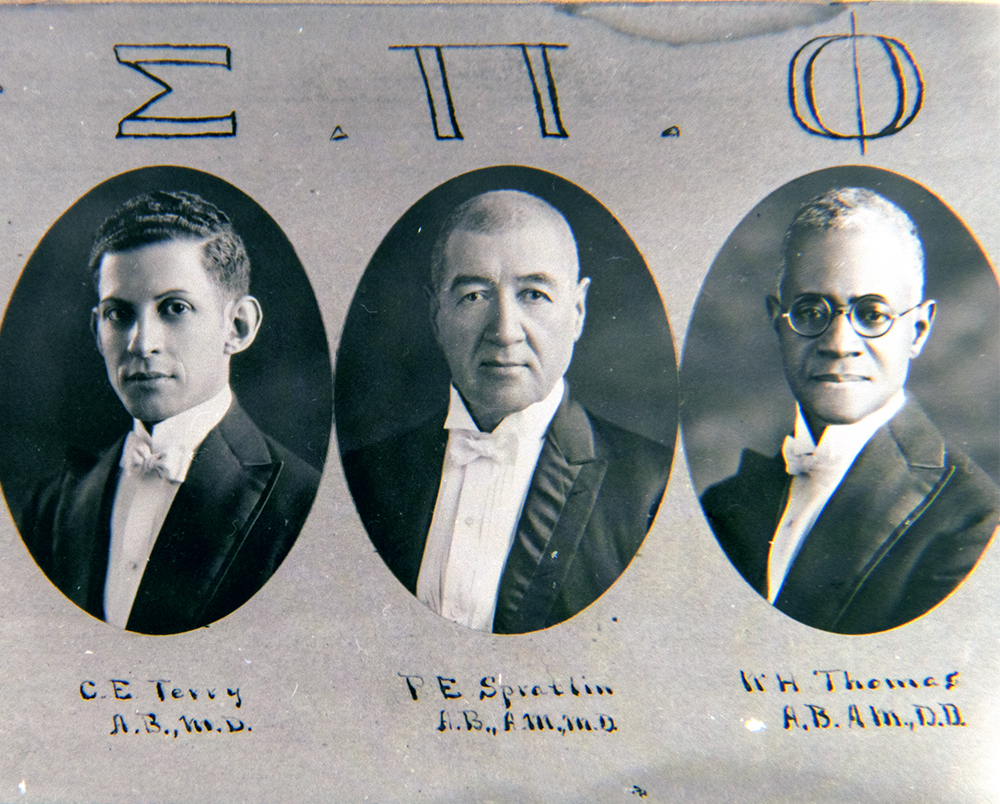 [Westbrook] was also a member of the Boulé, the first all-black Greek fraternity that was founded in Philadelphia in 1904 … only a small number of people knew about Westbrook's work, most likely the fellow members of the Boulé. Westbrook probably used his fraternal network to tip off community members who might have been targets of Klan activity, in Gentry's words, "taking the wind out of their sails."
Full article found on Denverite.
11. Juni Ludowici's Round House being transported down the River Thames, 1958.

In 1958 Juni Ludowici designed and built this Rundhaus, which probably should have been called Kugelhaus since it is not just round, but spherical. There's not much information on this fate of this futurist design, but here it is being transported down the River Thames.
Found here.
12. A Finnish Village Hotel in Paris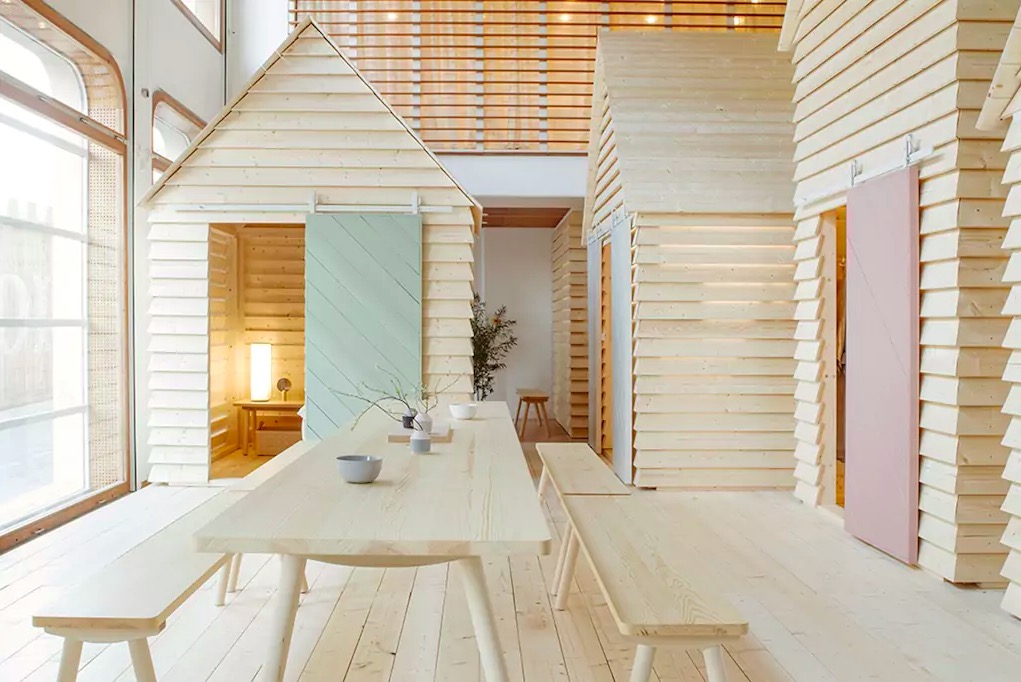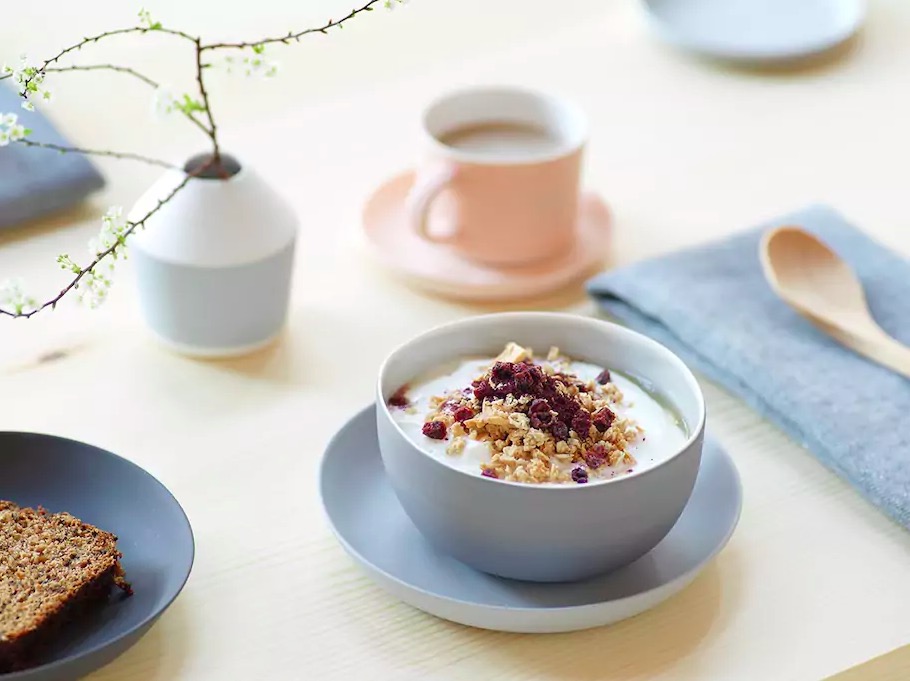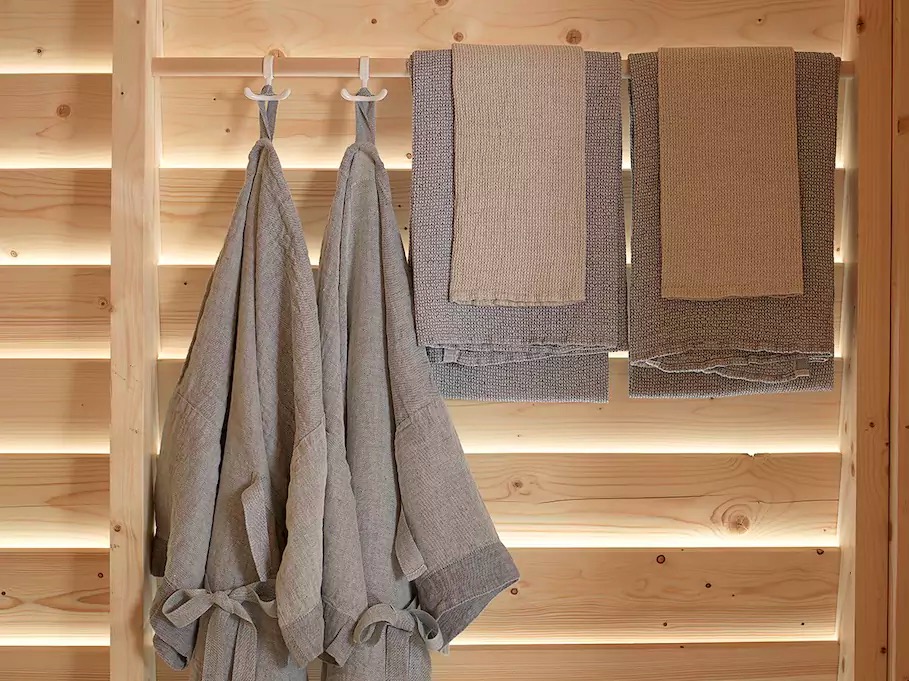 Koti Sleepover is a series of adorable little cottages transform the cafe and project space of the Finnish Institute in Paris. Created and designed by Linda Bergroth, now available to book on Airbnb.
13. Vintage Child Prodigy LPs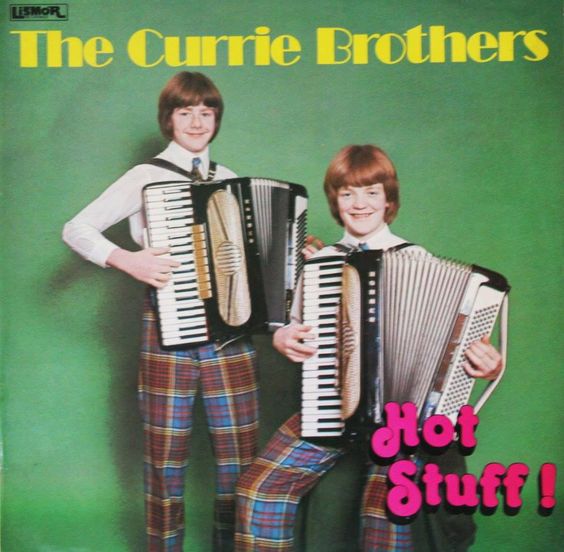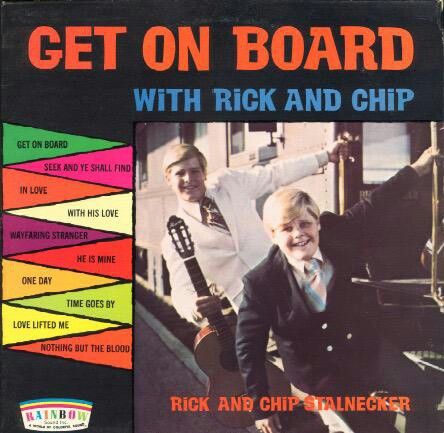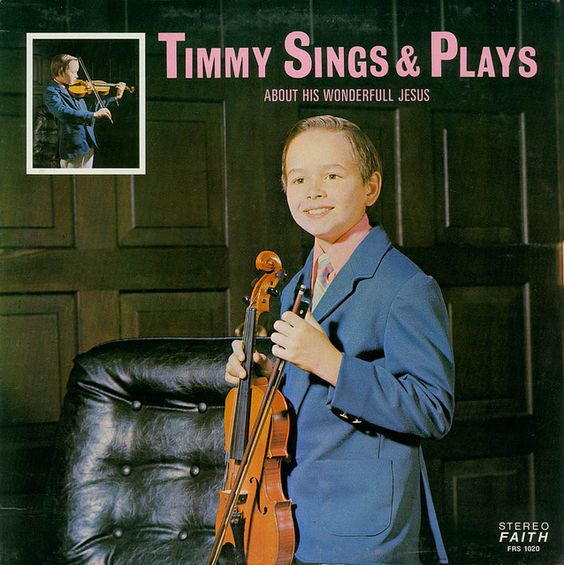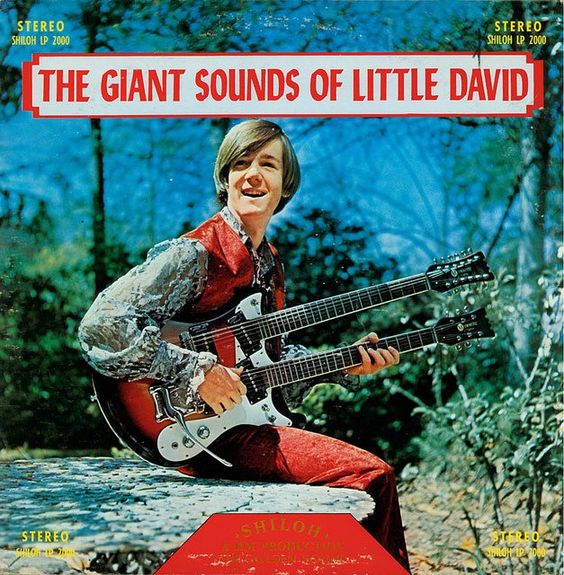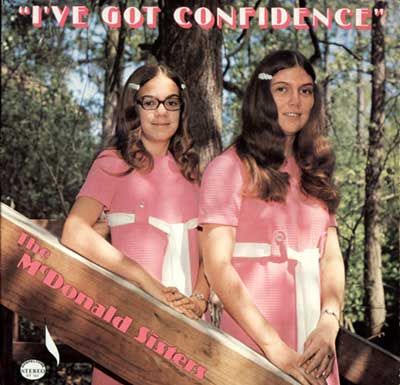 A little bonus to compliment last week's post on the Obscure World of Kitschy Christian Vinyl. More found in this Pinterest album.