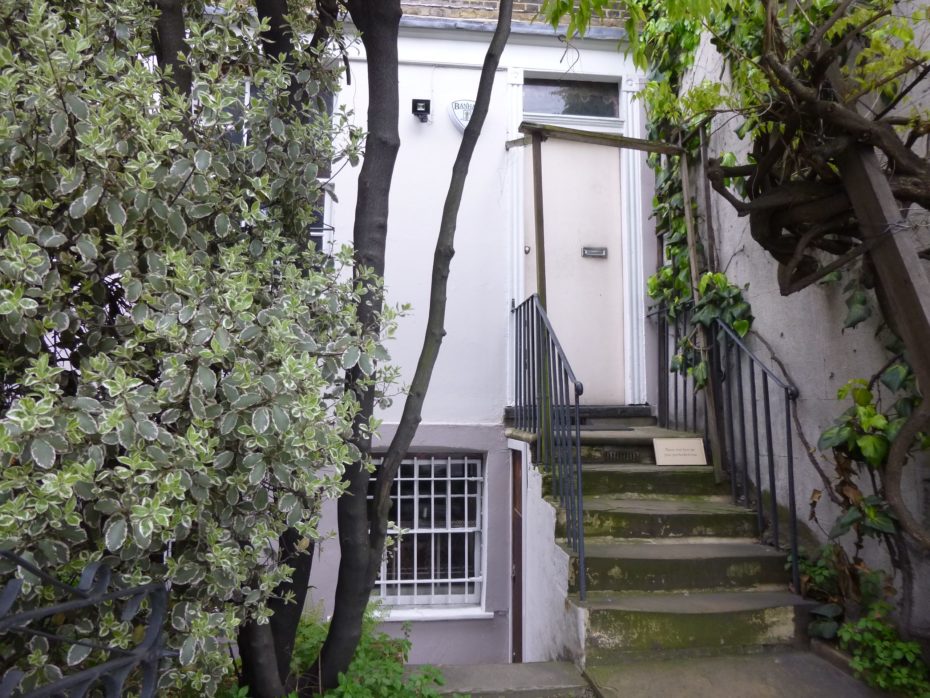 On a seemingly ordinary street in South London, past the concrete tower blocks, the off-licenses and chicken takeaway shops, is a strip of seemingly ordinary Victorian terrace houses. But one of these houses is not like the others. Hidden away behind the most unassuming facade, is a work of art and a place a possibilities – a small house that became the life's work of Lambeth resident and Kenyan-born artist, novelist and poet, Khadambi Asalache. This extraordinary man, who grew up reading Shakespeare while herding cattle in western Kenya, spent 20 years hand carving the interior of 575 Wandworth Road with lavish Moorish inspired fretwork. The deceptively modest property is considered so unique it is now managed by the National Trust and exhibited to the public as an artwork of national significance.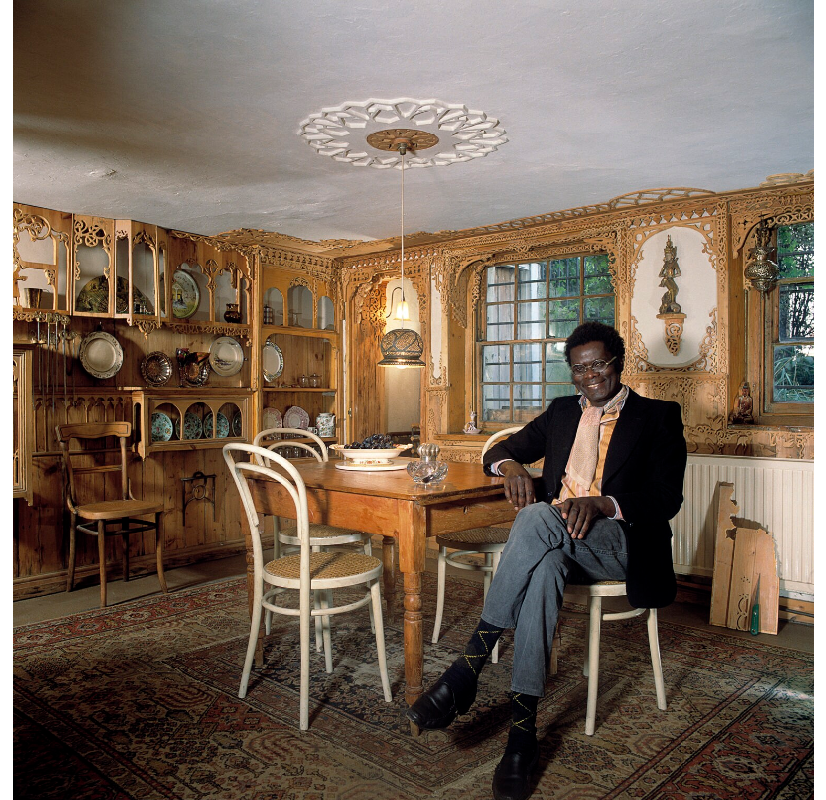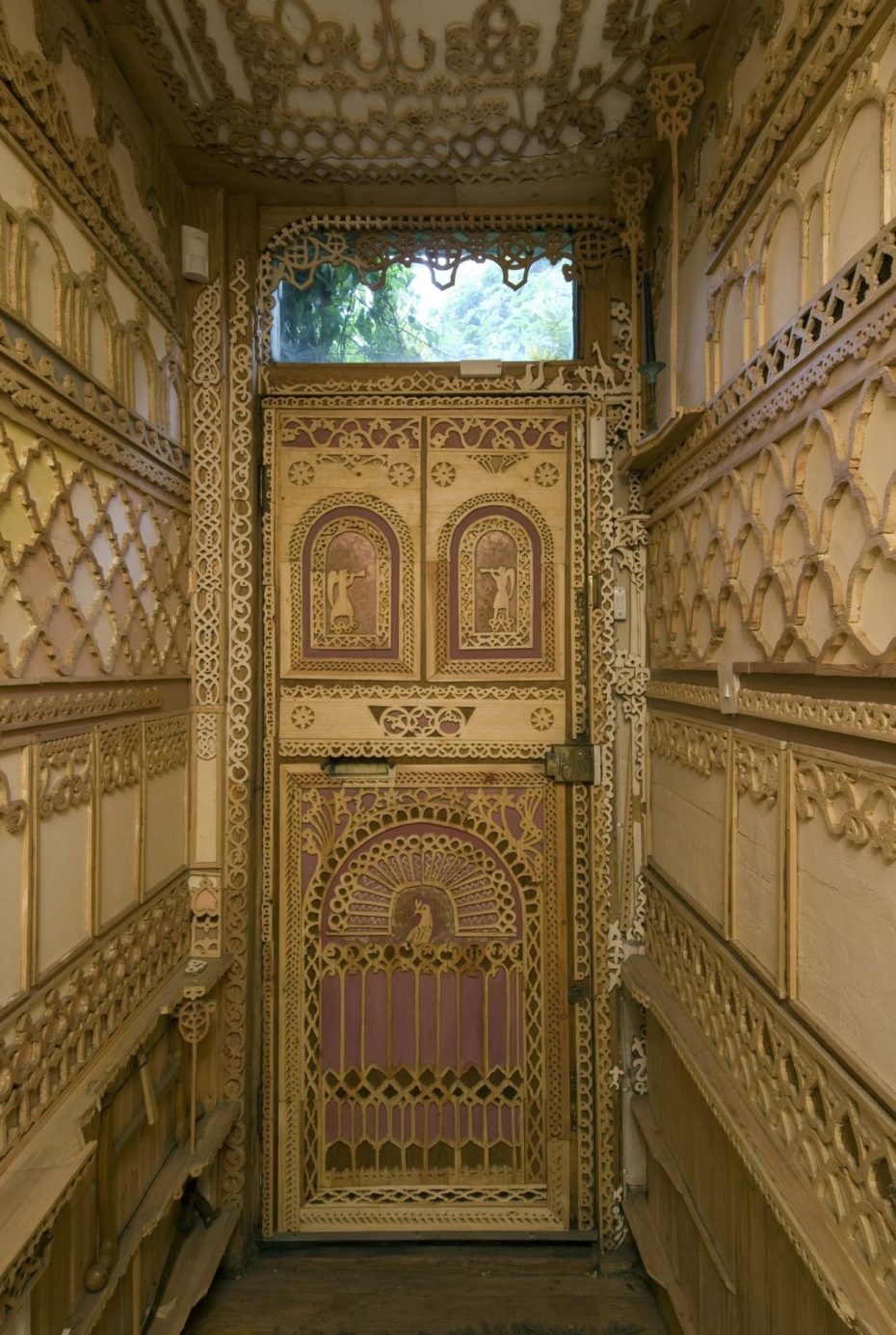 Asalache came to London in the early 1960s around the same time he published his first novel, The Calabash of Life, on the subject of Kenyan tribesmen. He had gained a degree in architecture in Nairobi and would earn another in mathematics at the University London, all the while writing poetry for literary journals before becoming a civil servant at the Treasury.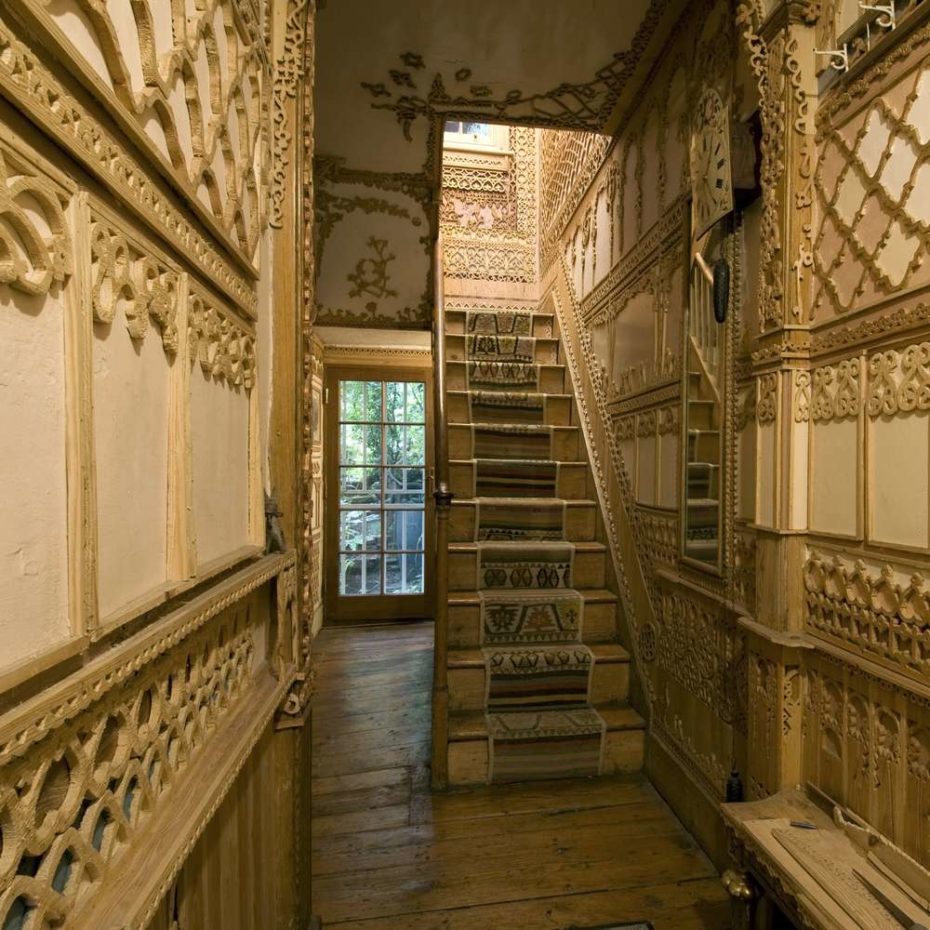 In 1981, he paid £31,000 for a "two-up two-down" Georgian terraced house that was in very bad shape and previously inhabited by squatters. Among many things, the kitchen needed some work to cover up the damp, so Khadambi headed off to the local skip to find some reclaimed wood to cover it up. He fixed it against the wall, but looking a little too plain for his taste, he added another piece of wood on top and began carving a series of patterns as a fretwork. He didn't stop carving for the next 20 years.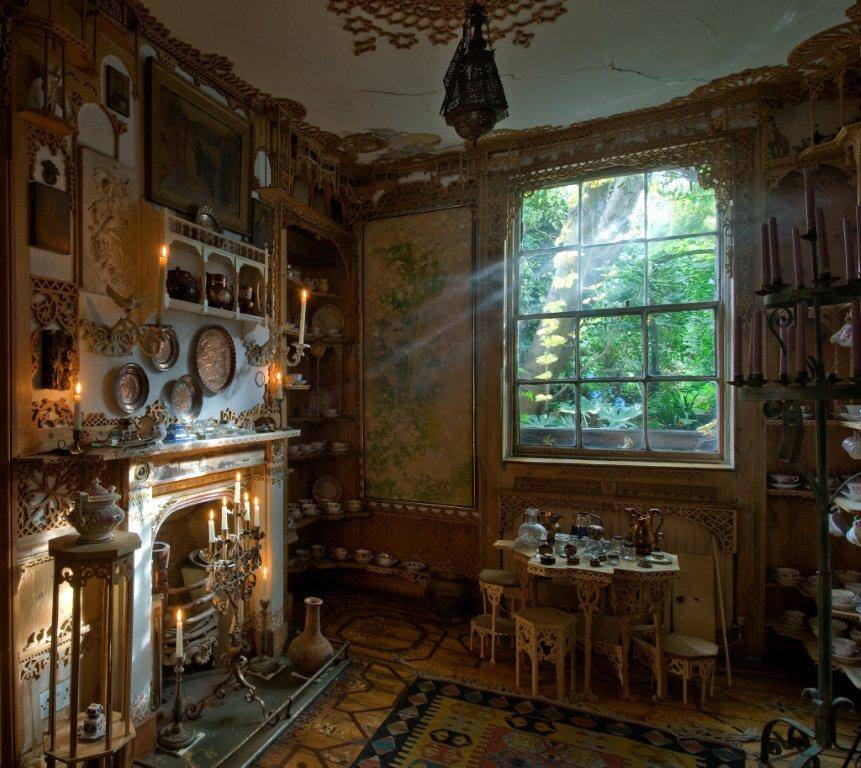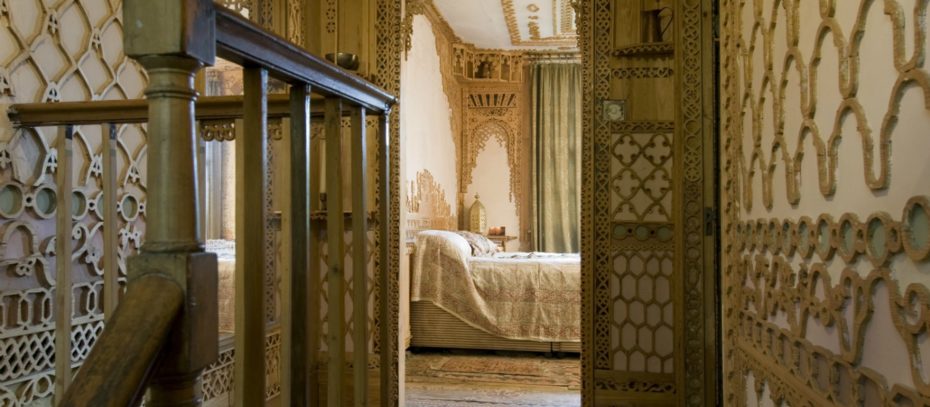 Khadambi Asalache was creating his own secret world behind the inconspicuous facade of 575 Wandsworth Road and the house is a testimony to his mindset. It speaks of Africa, of Europe, Asia and the world. Using a single tool, he covered every surface in his fretwork, geometric designs, and paintings. For 20 years, he took the 77A bus home from his job in Whitehall, and returned to his private paradise of Moorish fretwork, a work forever in progress. Asalache died of cancer in 2006, survived by his partner, Susie Thomson, a Scottish basket-maker who now welcomes visitors to the house.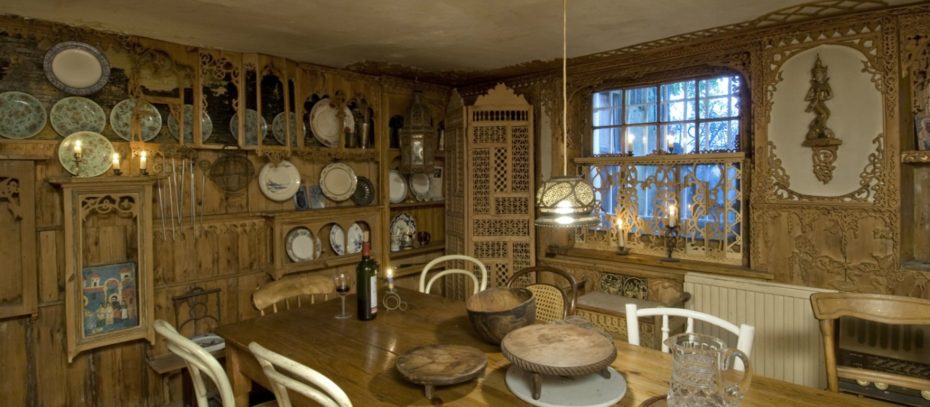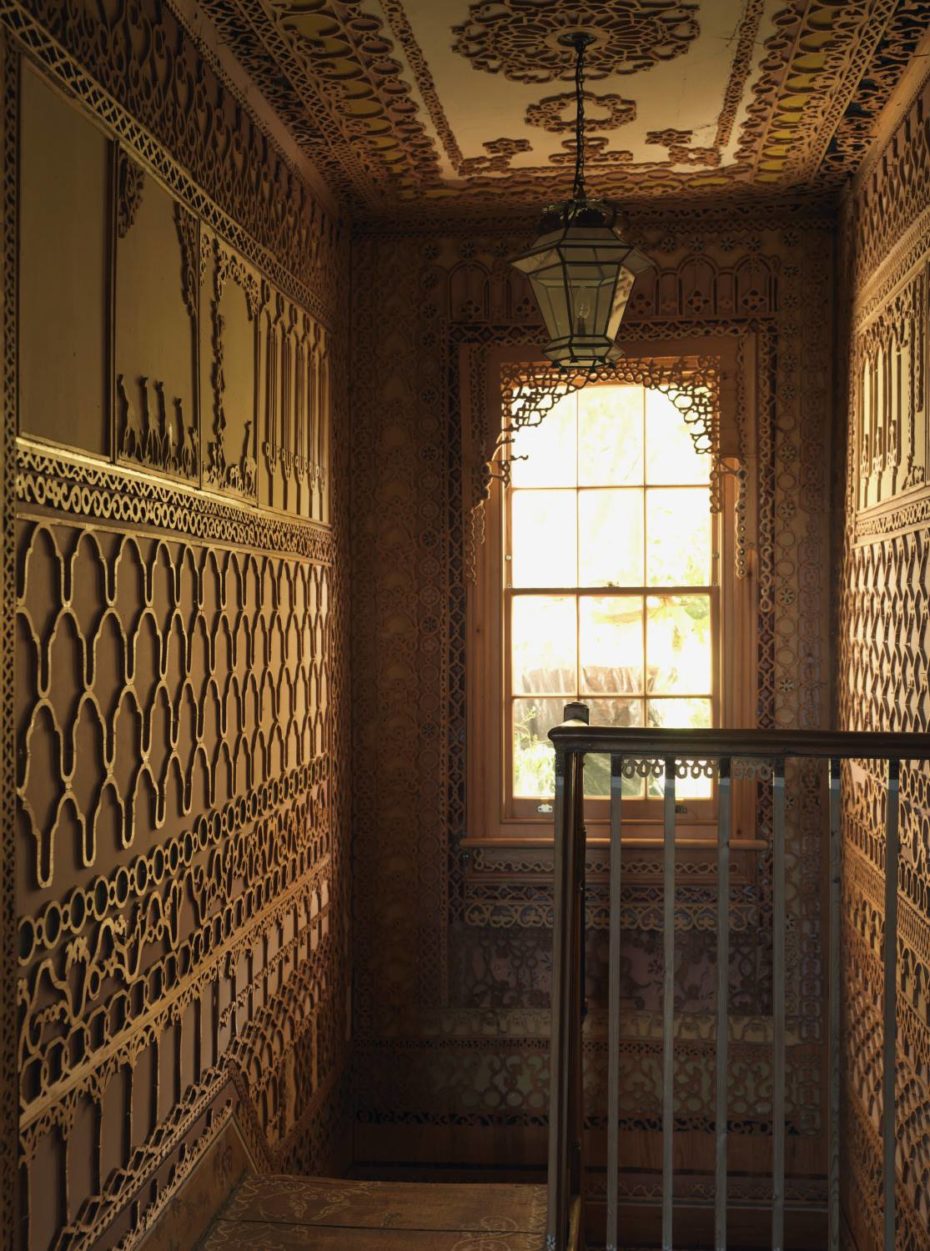 Alongside an important collection of historic stately homes, monuments, irreplaceable landscapes and famous buildings, the little terraced house at number 575 Wandsworth Road is now part of the National Trust, one of the UK's greatest institutions, that works to preserve and protect historic places and spaces.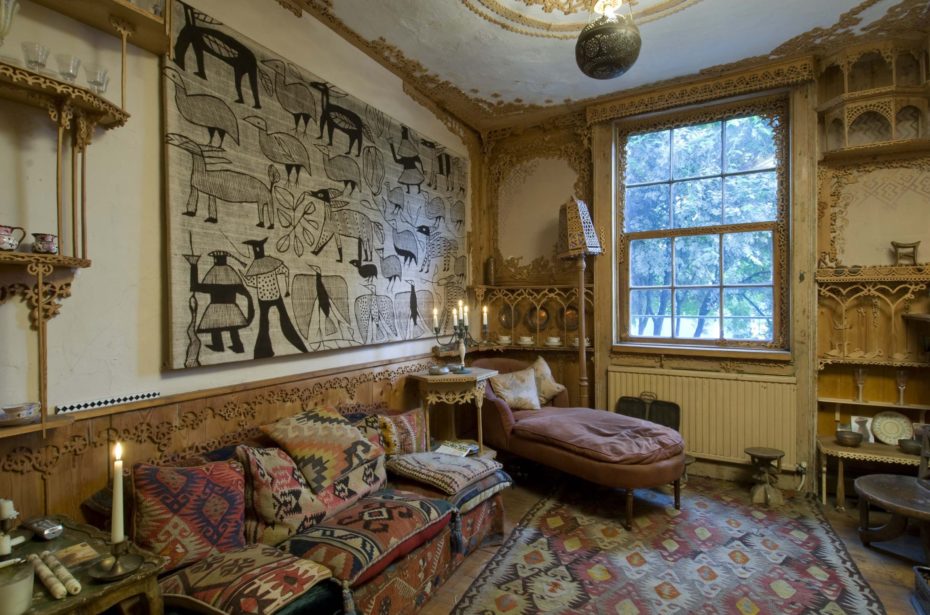 In 2015, Asalache's house and work also became an artist's residence by hosting a talented young musician from the London Symphony Orchestra. Composer Cevanne Horrocks-Hopayian recorded elements of the house, including Asalache's inkwells and piano to develop her music over two years. As of 2019, the house functions as one of London's most intimate museums. To preserve the site, the number of visitors is limited to 2000 per year.
Asalache even hand painted the floors, so shoes must be replaced by slippers so that we can literally tip-toe around his work.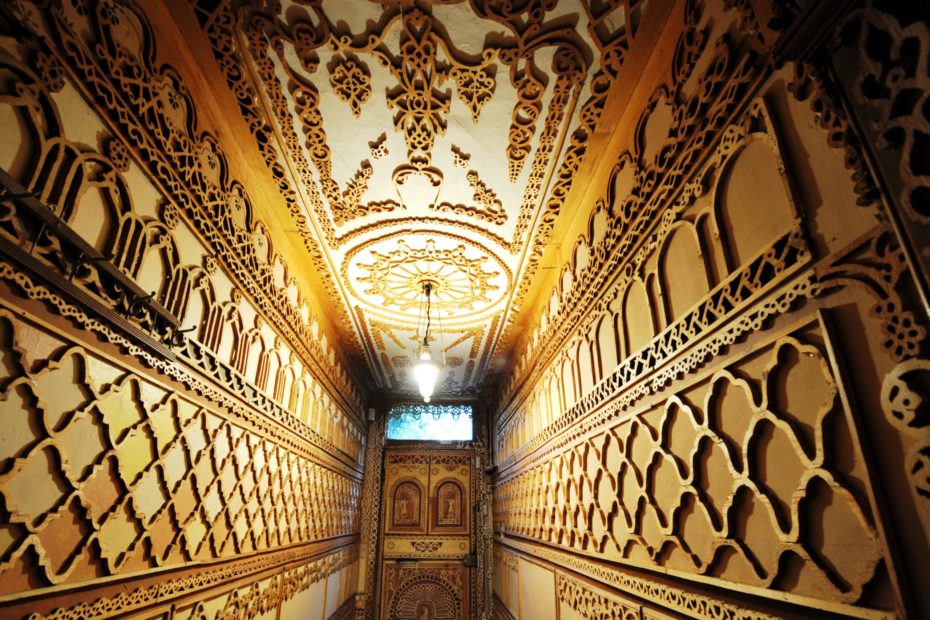 You'll need to book well in advance, but visits can be pre-arranged by calling the bookings office: 02076224109 or via the National Trust Website.
Interior images courtesy of David Clarke for the National Trust.
Looking for more London tips? We're full of them, especially now that we're researching for our third book, Don't be a Tourist in London. Become a MessyNessy Keyholder to gain access to our Travel eBook library and a direct line to our Keyholder Travel Concierge to plan your perfect trip. Need help planning a weekend in London? Need some restaurant recommendations for a remote village in the North Pole? We're here to help.