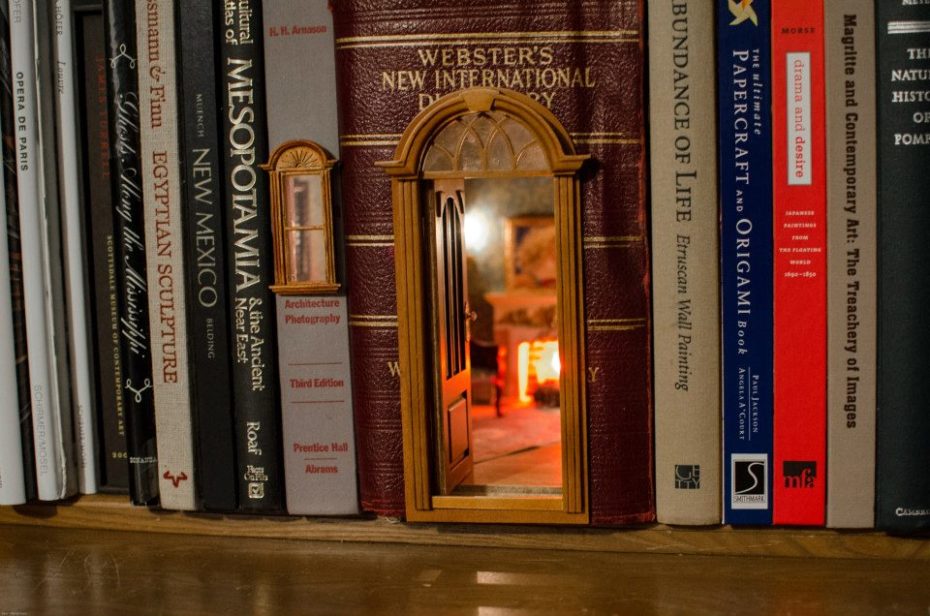 The internet has officially discovered book nooks, AKA bookshelf inserts fashioned as portals to tiny imaginary worlds. BBC News and most recently Buzzfeed found out about the niche hobby, sending book lovers, miniature collectors and pretty much anyone with a penchant for quirky stuff on a wild internet goose chase. Because the fact is – getting your hands on one of these things is kind of a problem.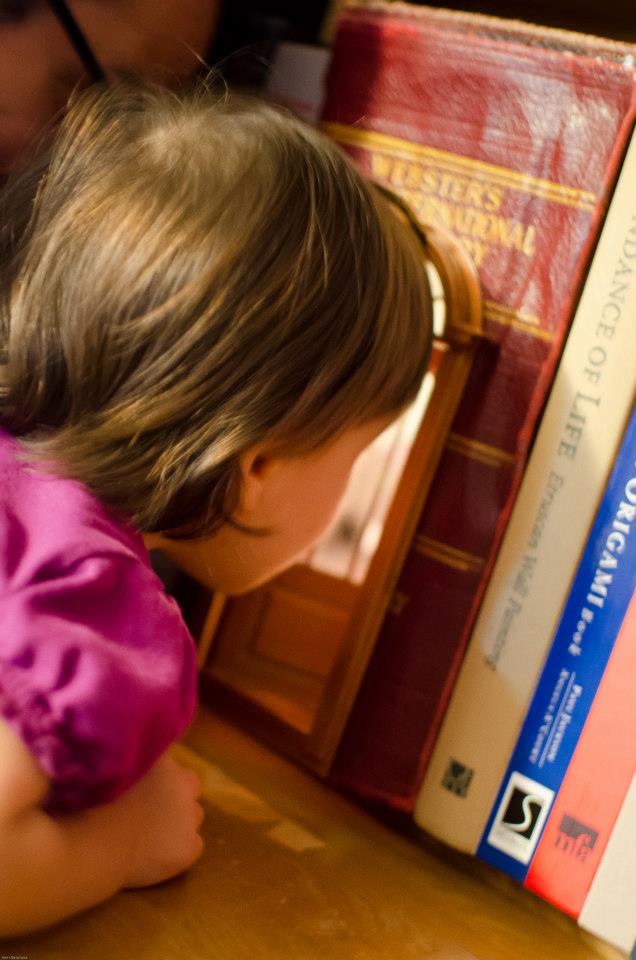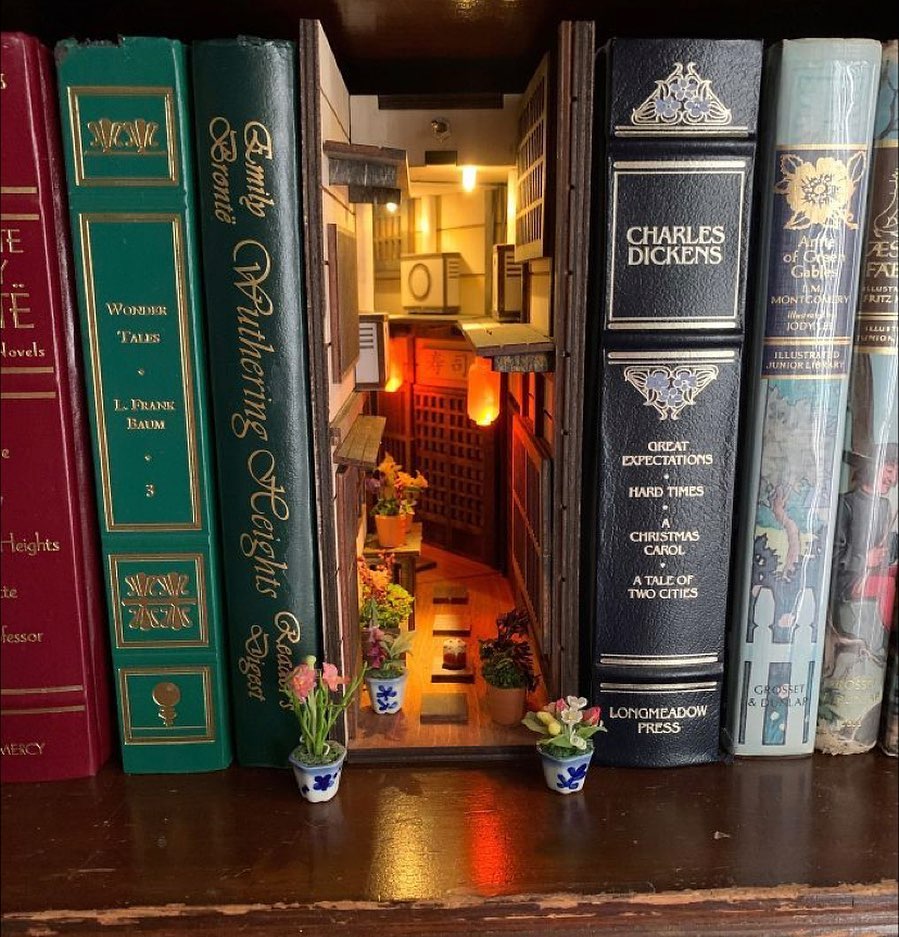 They started making waves in small online creative communities and craft blogs, gaining traction on Reddit. The niche art form now has its own dedicated space on the social platform, where crafts hobbyists post their homemade attempts. Harry Potter-inspired miniature alleyways and cozy candlelit scenes behind dollhouse doors are sandwiched between books – and we can't get enough of it. Literally. The community of book nook makers is so small, it can hardly keep up with the sudden interest…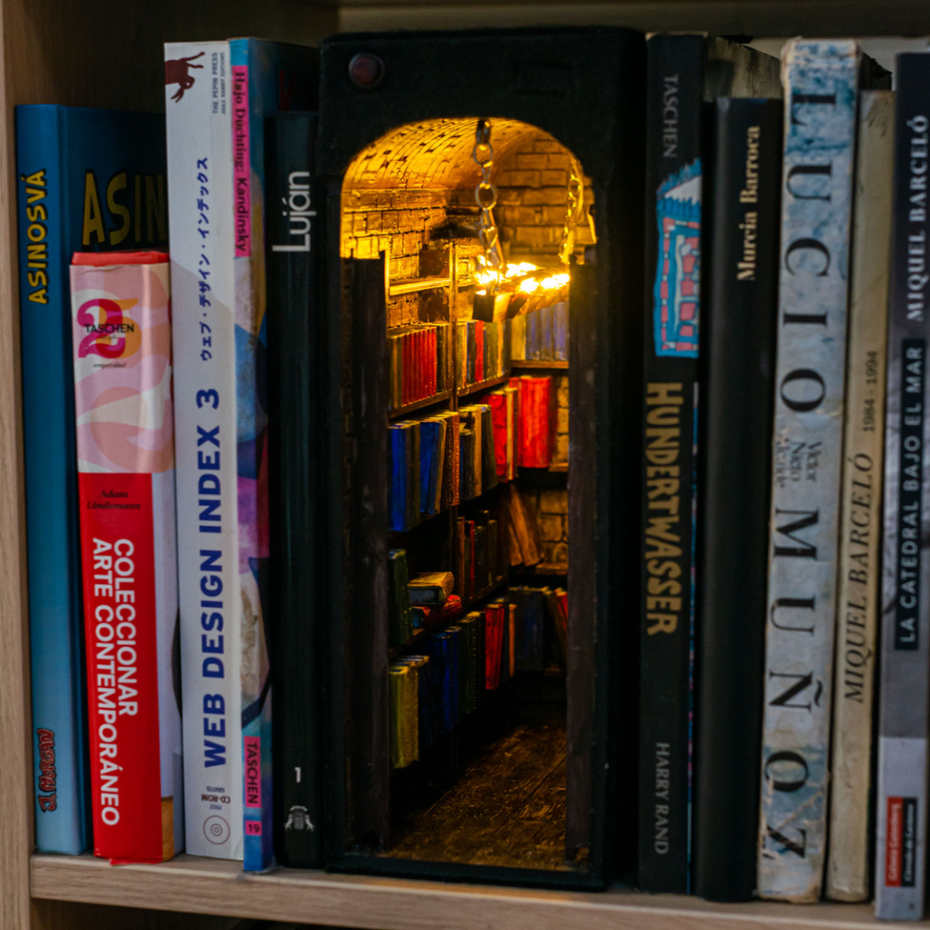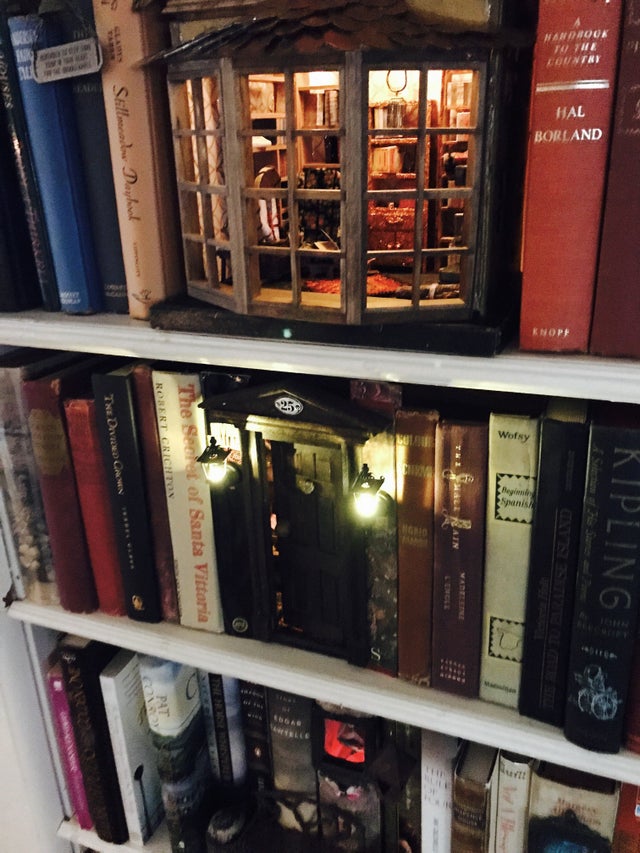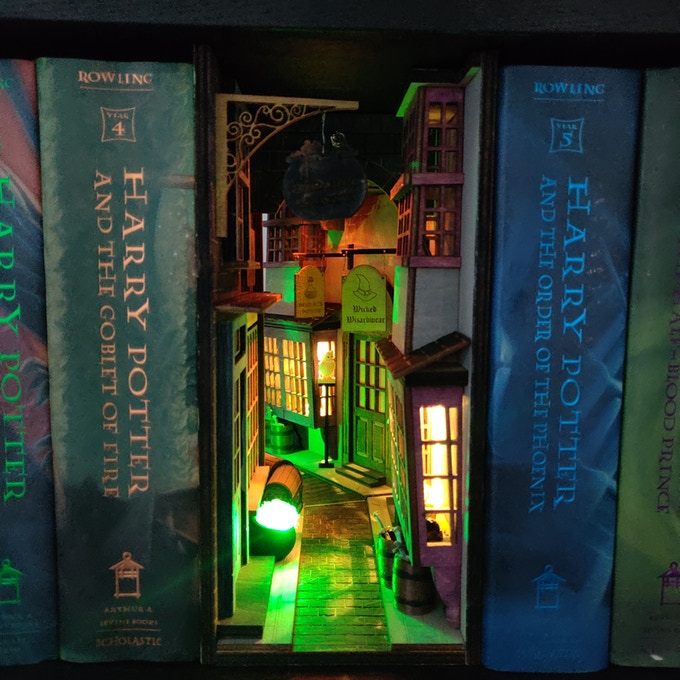 Creating book nooks is clearly labour intensive. They get made in someone's garage at the weekends. It's a passion project. And passion projects can't be easily mass-produced. One hobbyist explained in the Reddit forum how building a book nook helped her get through a difficult time:
"It was kind of nice spending hours frustrating over the problems of how to carve out a massive damaged dictionary that our library had discarded. It kept my hands and mind busy :). I visited friends to borrow their saws, scavenged stores for all the little bits to furnish the inside. It defiantly kept me from wallowing in my grief. I have two little ones and it remained a secret from them while I worked on it. When I finally set it up they thought squirrels had crawled down from our chimney in the library and gnawed the room out of the books."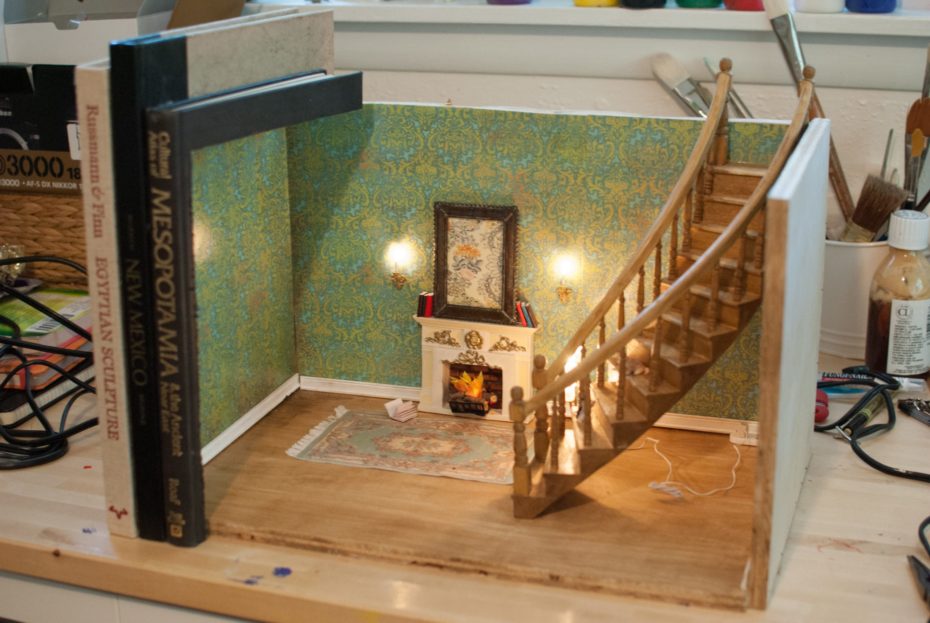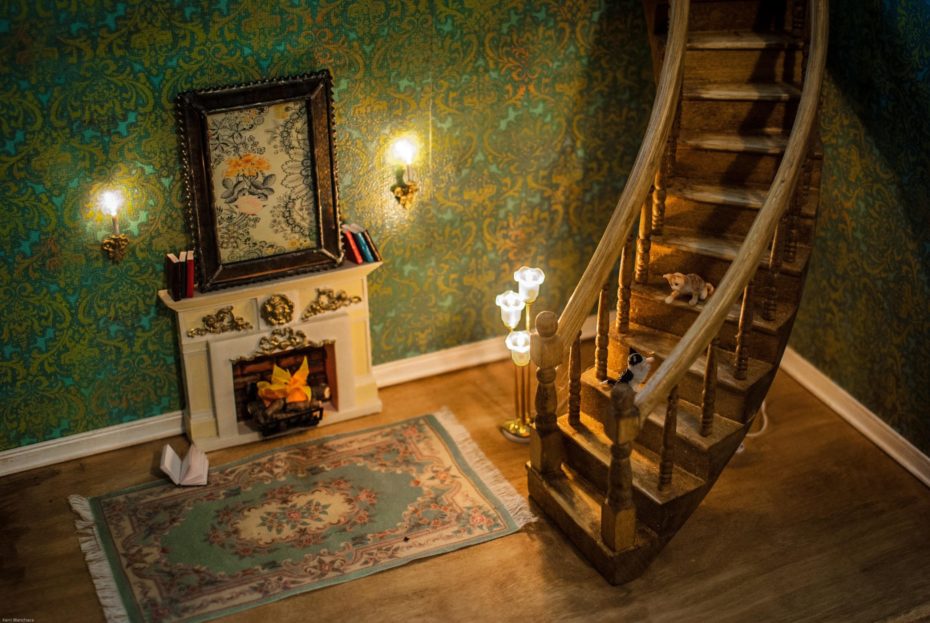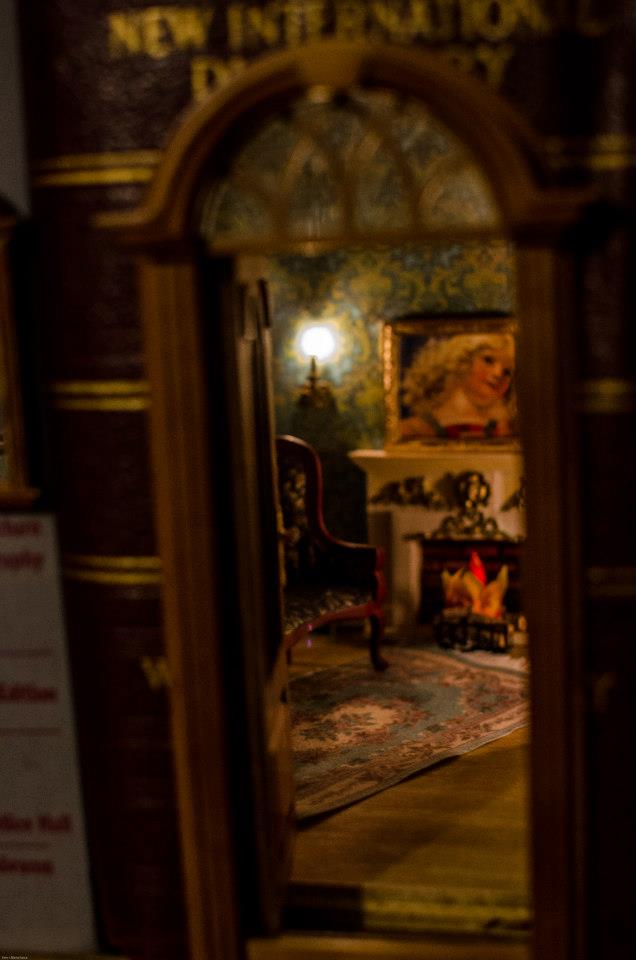 While the supply might not be there yet, the demand certainly is. Comments like "Take my money!" and "I need this! Where can I get one?" flood in beneath posts of handmade book nooks that quickly gain viral status on the net. The few independent creators willing to produce and sell them are still figuring it out.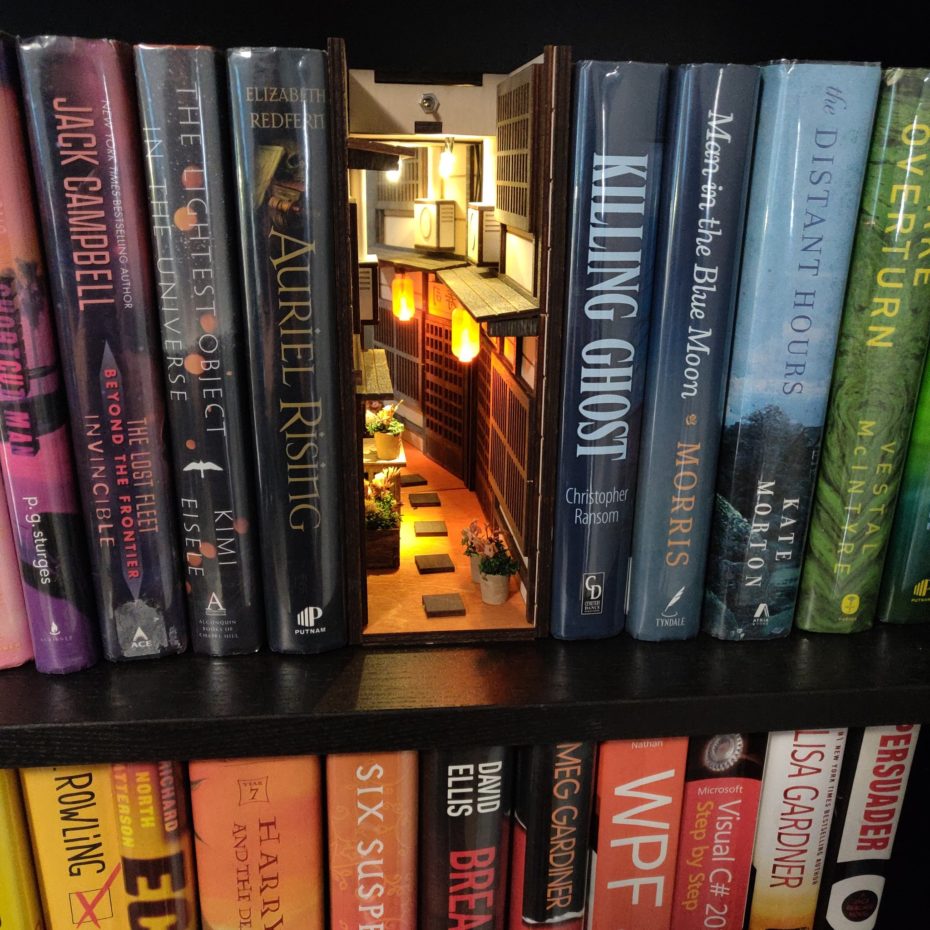 "It was an amazing and overwhelming experience. We were flooded with order requests and support from everyone," writes Khai Van, a Philadelphia-based designer whose cozy Japan old-town book nook went viral in December 2019. "Unfortunately our Etsy store was quickly sold out … We had to scramble […] to let everyone start pre-ordering…We are also looking to expand our manufacturing capability to ship them faster to everyone."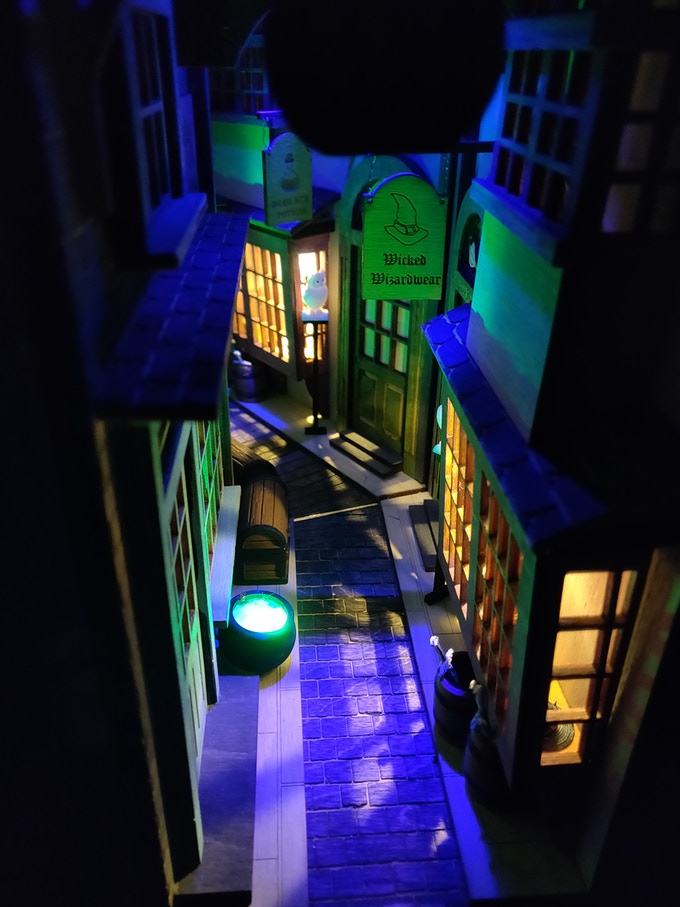 Khai's start-up design studio Techarge has now raised over $120,000 worth of pre-orders through Kickstarter in under 30 days. The Japan diorama sells for $169 and the Harry Potter wizard alley goes for $189.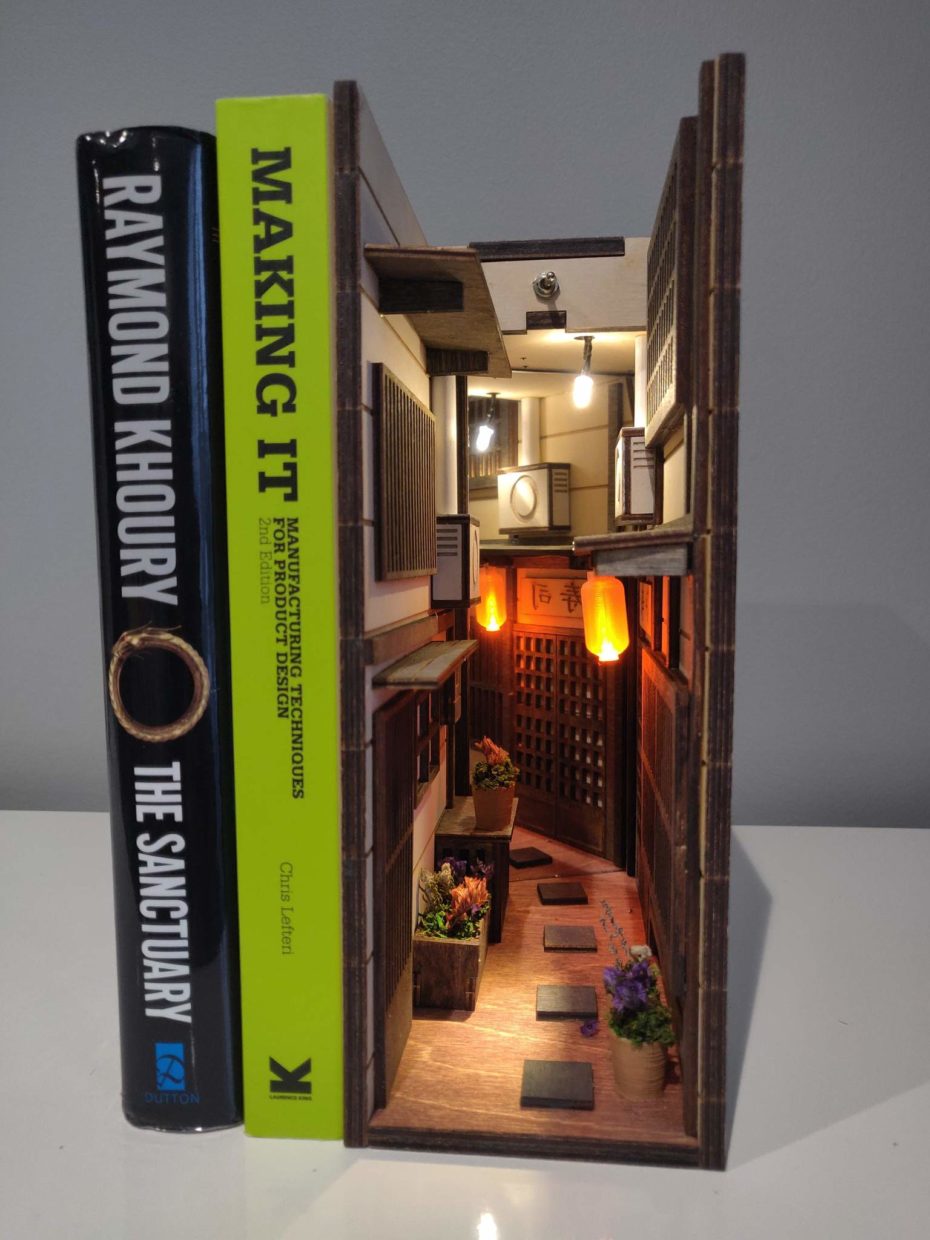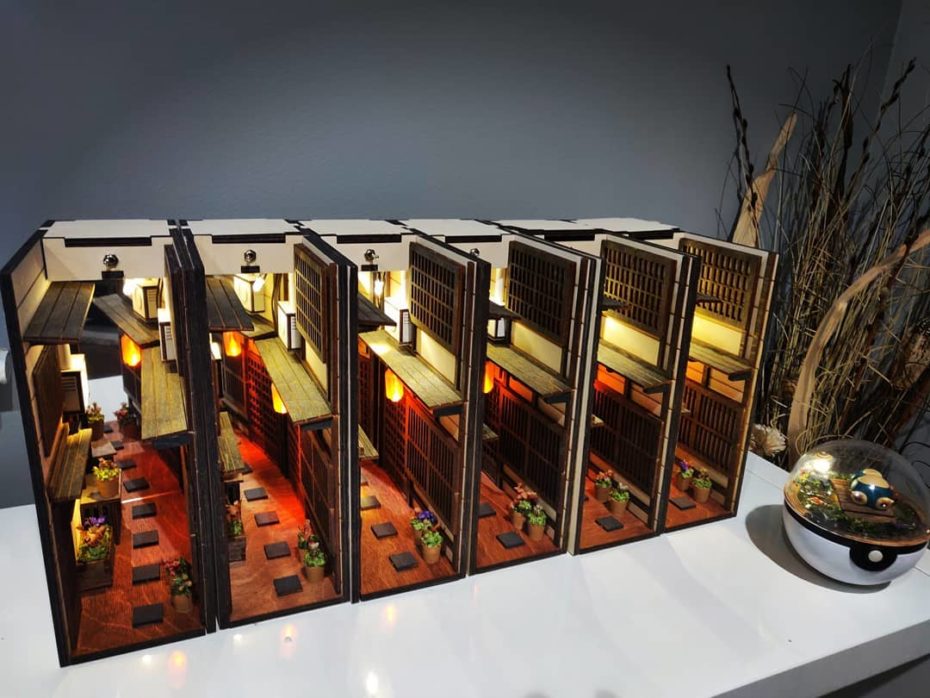 As far as we have found, a grand total of three hobbyists are doing their best to produce them commercially, which seems disproportionate to the amount of talented miniature hobbyists out there on the net, selling miniature furniture and dollhouse creations on Etsy. Not everyone is a dollhouse collector, but we'd argue the book nook business already has a considerable mainstream customer-base in waiting.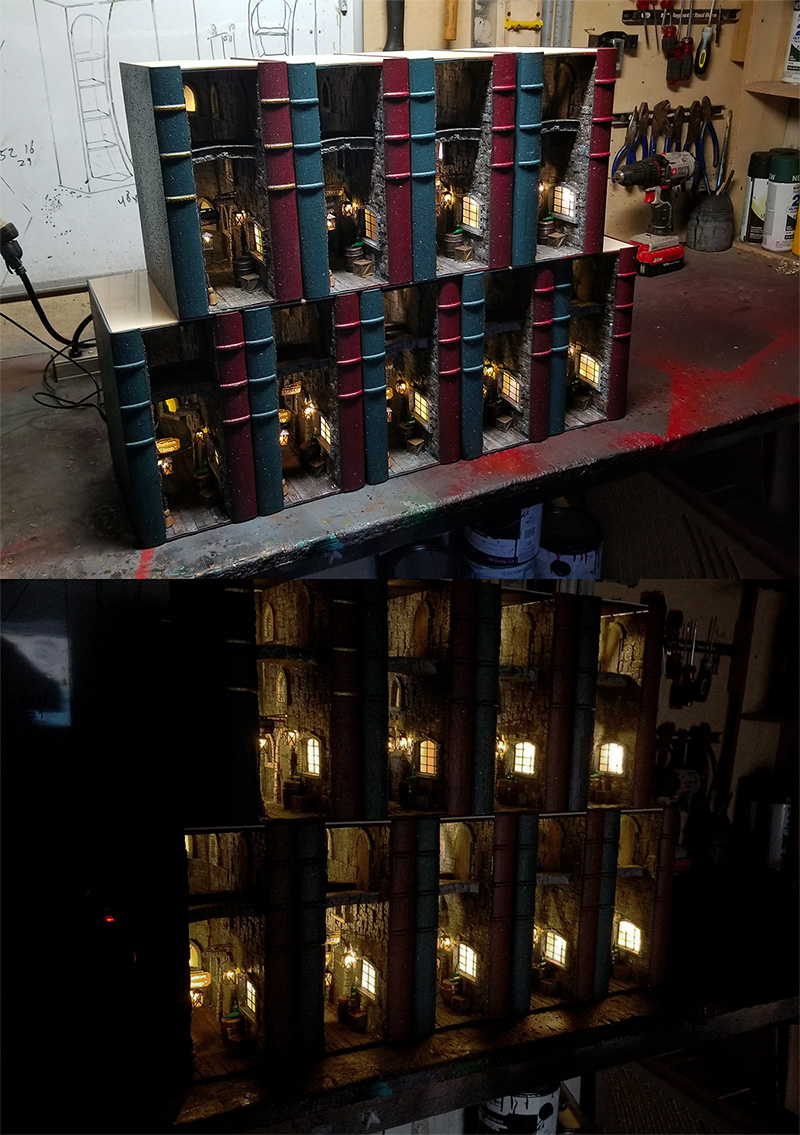 So while we wait for Etsy's miniaturist community to catch on – if you're any good with DIY – I think we've found your next project. Here's a handy community forum on getting started with some how-to guides, tips and tricks.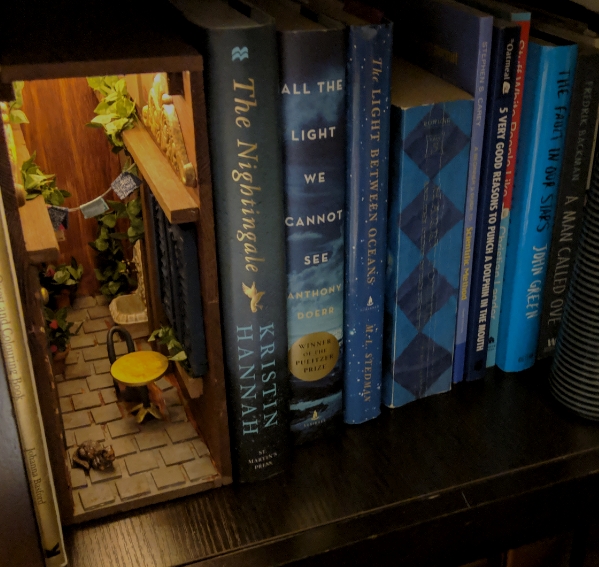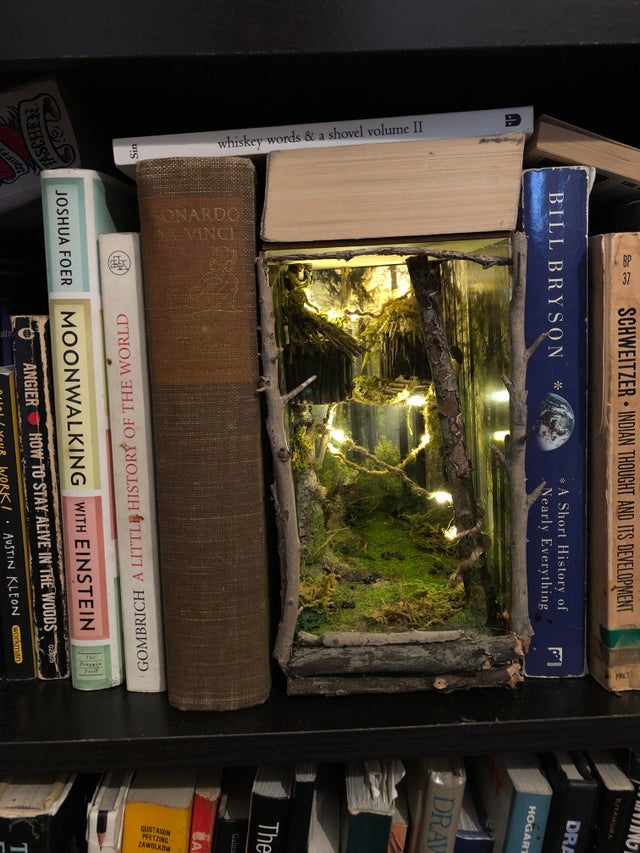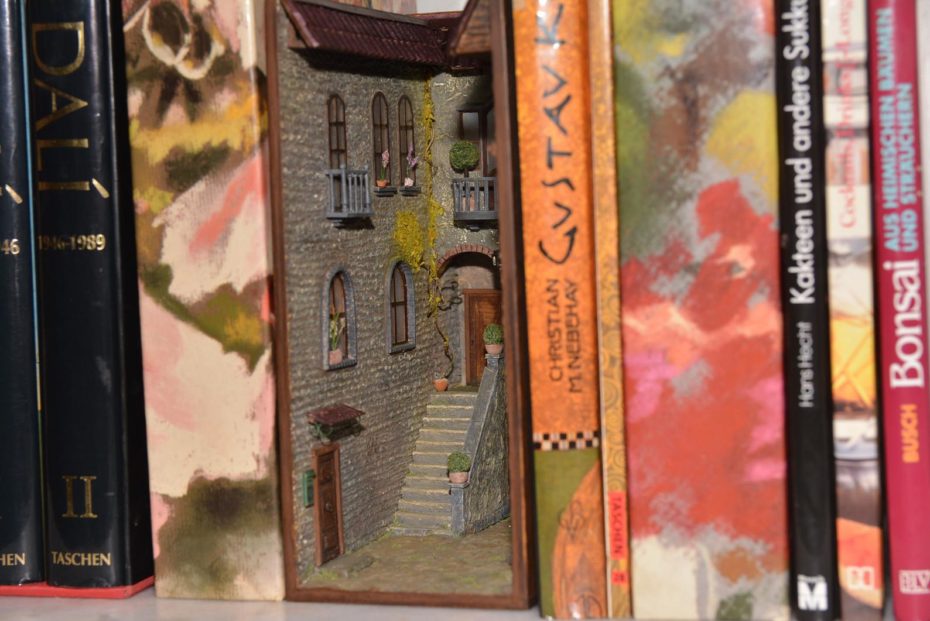 We'll live you with a few more "first attempt" book nooks to inspire a DIY deep dive…
I made a booknook for a Christmas gift, my inspiration was Blade Runner. It's larger than ones we have see, it's 11″ x 6″. from r/booknooks