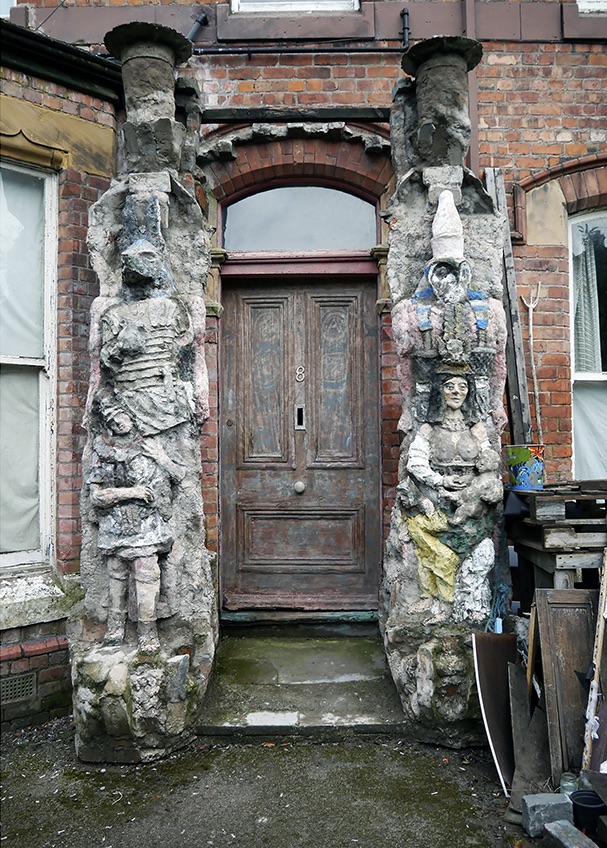 It's no secret that our favourite art lives on the fringe. So when a reader wrote in with a tip about a temple of Outsider Art in Prenton, England, that needed our help, we dove right in. Known as "Ron's Place," the house is a portal into one man's obsessive love of antiquity (with an Art Brut twist). Alas, Ron passed away recently, making the future of his temple uncertain (which is the case for so many hubs places dedicated to Outsider Art). Whether it's from an artist's passing, hiking rent prices, or maintenance costs, it takes a village to keep them alive. Here are three magical temples of Outsider Art that need our help, ASAP…
Ron's Place in Liverpool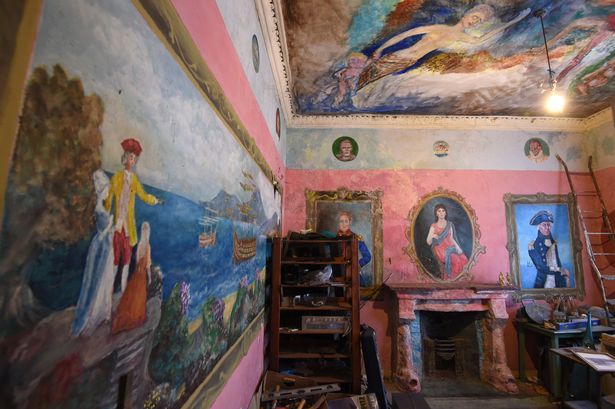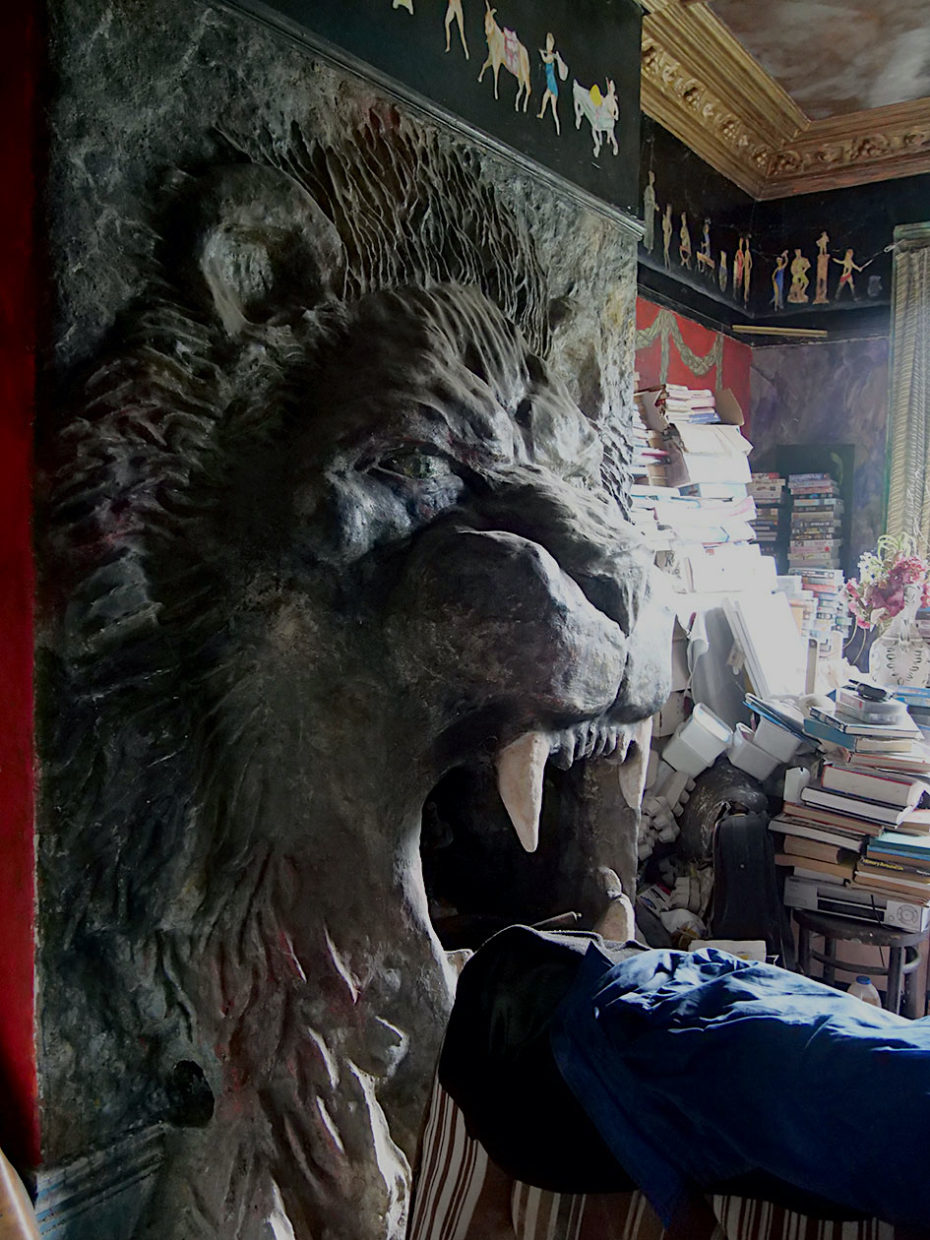 Suffice to say, Ron Gittins never lived a normal day. Instead, he populated his universe with vibrant Egyptian hieroglyphics, hodge podge Roman sentinels, and one massive, Lion-faced pancake oven. Over the course of his life, he transformed his house in Birkenhead, not far from Liverpool, into an amalgamation of his interests in Antiquity. It wasn't uncommon to see him stroll into the Post in a vintage military uniform, but it was rare to get a glimpse inside his hand-made 'villa'…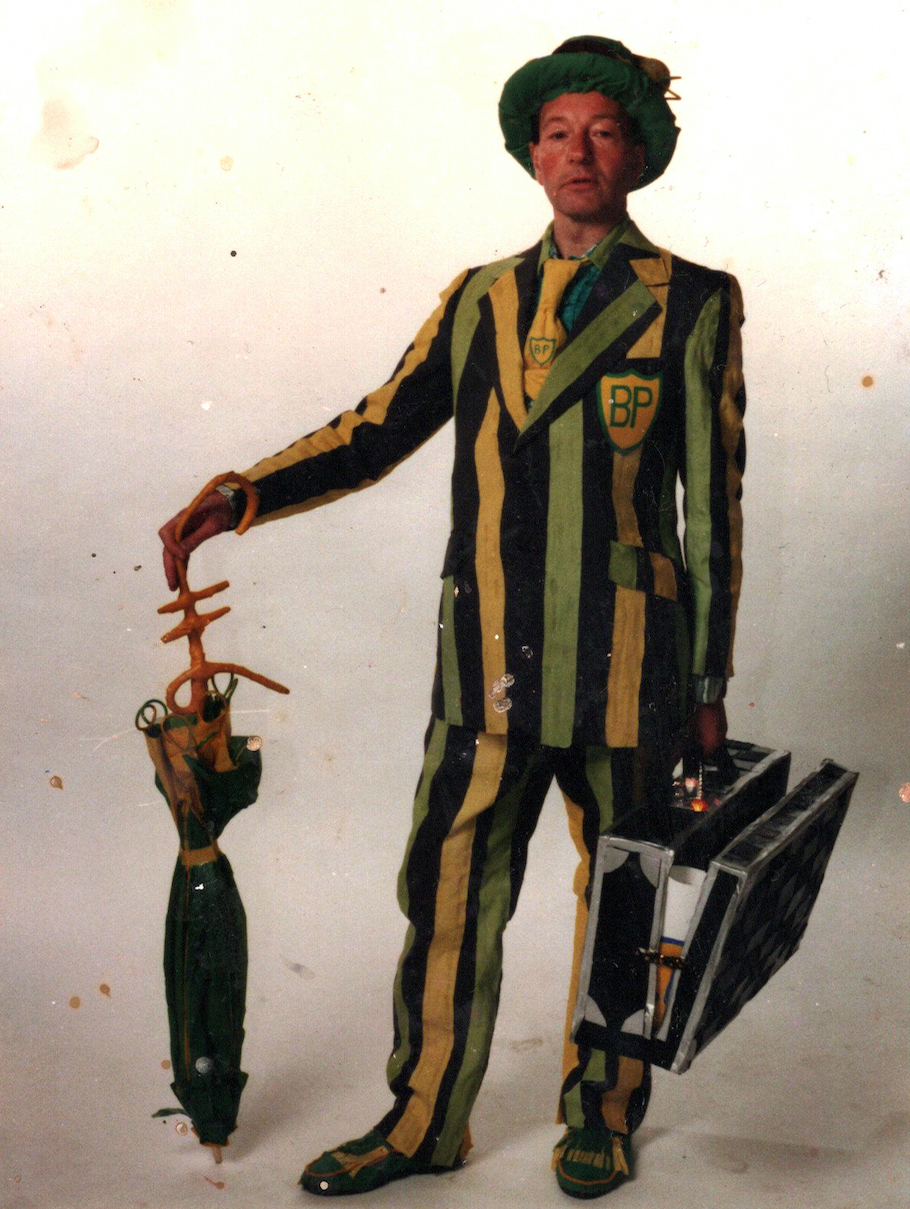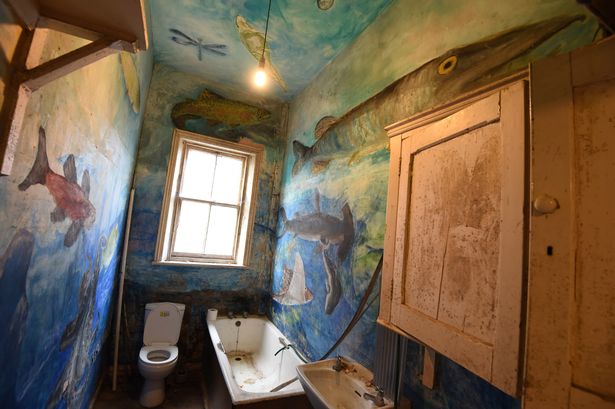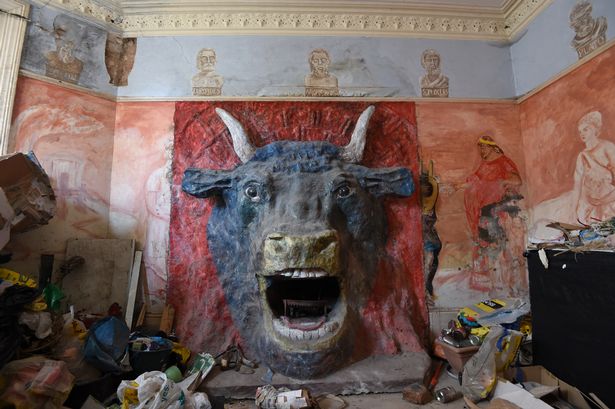 When Ron died unexpectedly in September, 2019, his sister Pat was astounded by the sea of Athenian deities, sprawling murals, and stacks of art supplies in his home. In an interview with Liverpool Echo, she explains that Ron a bit more about his past, revealing his talent for art, Buddy Holly impersonations, and reciting Shakespeare. "He used to get into trouble in school for attention seeking and being what was thought to be mischevious and a little bit naughty but I think he was just bored a lot of the time," Pat says in the article, "Today he would be diagnosed on the autism spectrum, I'm sure of it, and be treated with much more acceptance."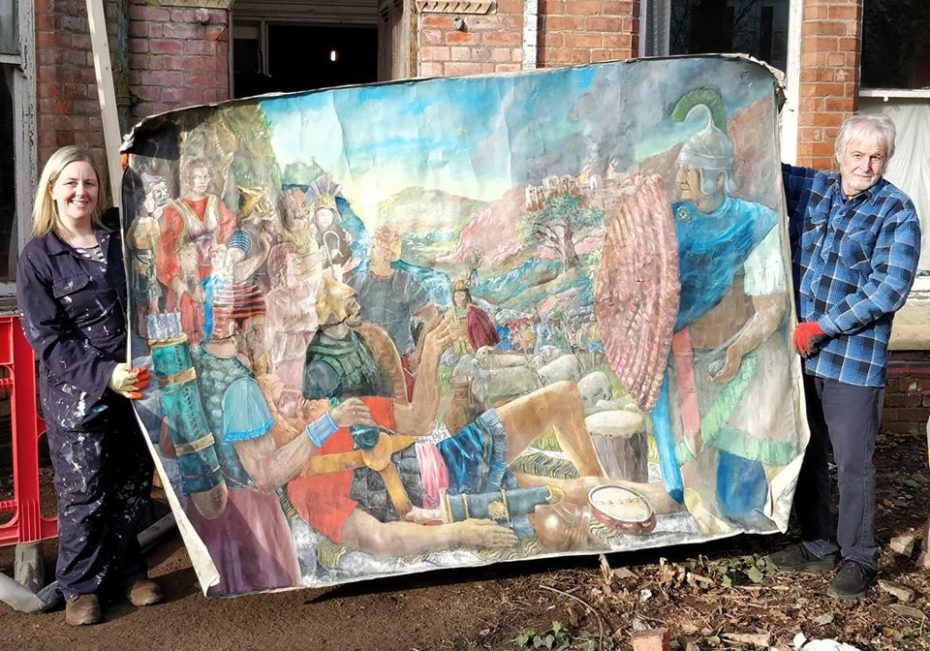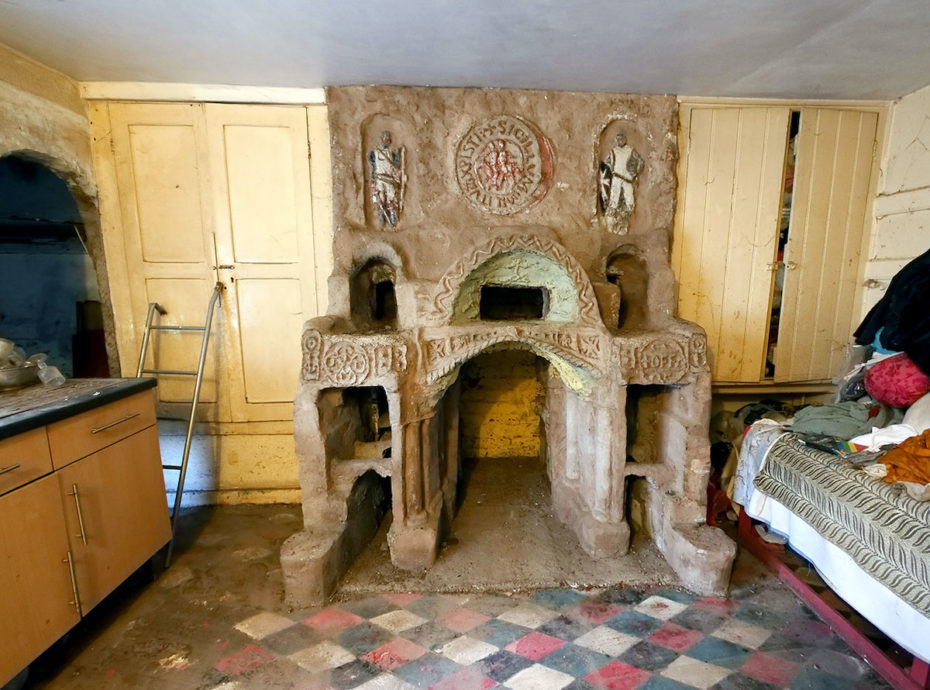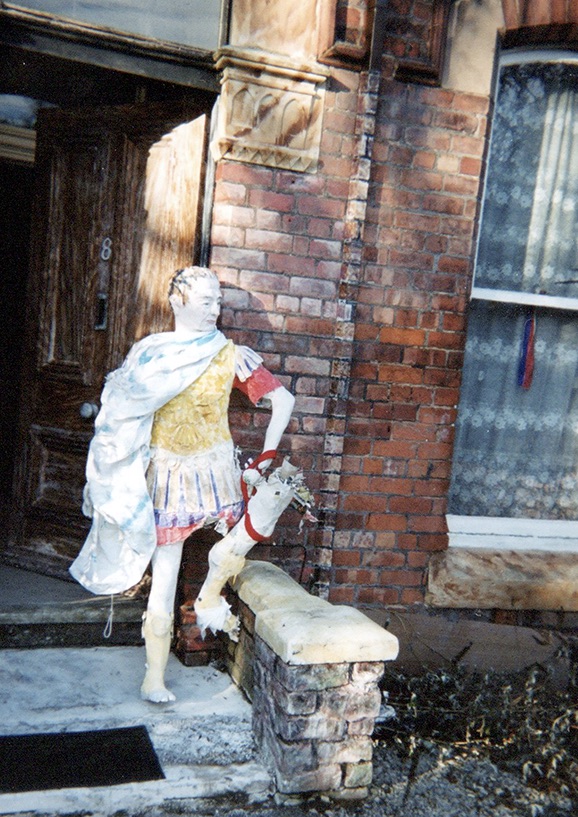 Luckily Ron's niece Jan Williams of The Caravan Gallery is spearheading the fight to restore the house and its art. "After many sleepless nights we, as artists, knew we had to do our best to preserve Ron's legacy," she writes on their Crowdfunder – which expires at the end of the month! So donate, share, and Tweet away, friends.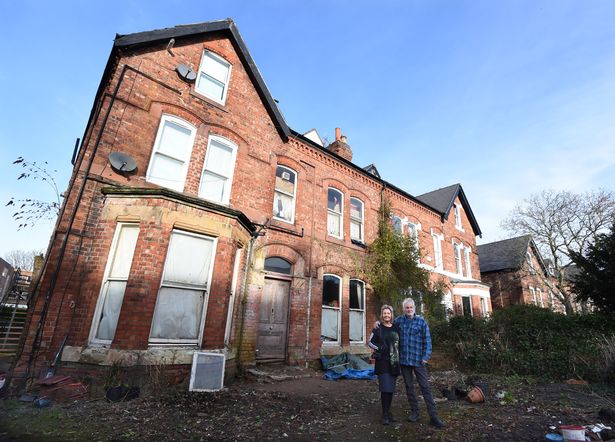 Donate to the Crowdfunder here.
Gerry's Pompeii in West London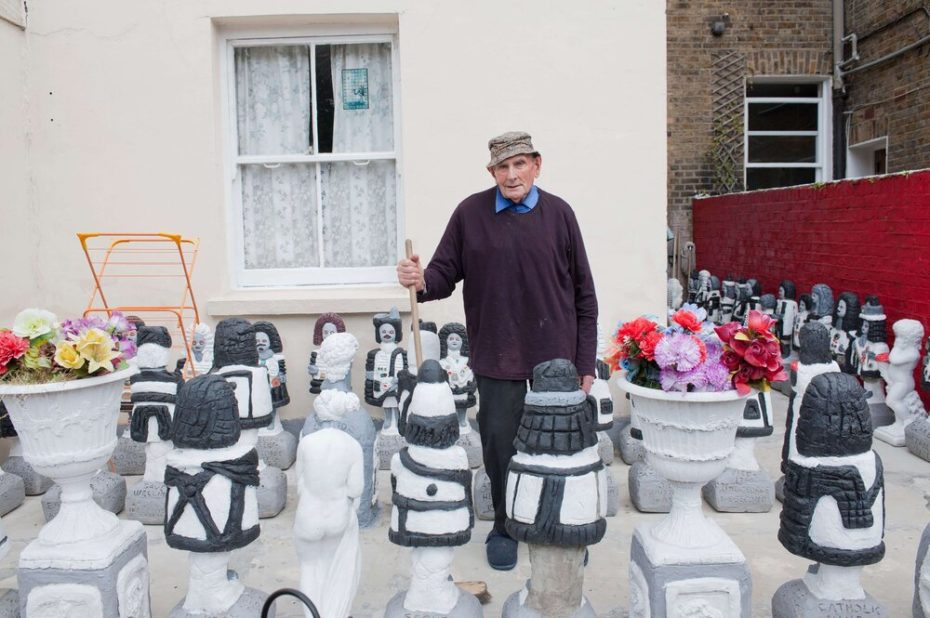 Hidden from the world in a ground floor flat in West London, yet another take on Antiquity is "Gerry's Pompeii", filled to the brim with art in the shadow of the Trellick Tower. "Gerry [Dalton] was well known by his neighbours and appreciated as a friendly but private man," reads the website trying to preserve his home, "He would often be seen sweeping the streets, trimming hedges in his garden and bringing gifts and flowers to those he cared for in his neighbourhood. But few knew about the quiet and artistic endeavour that went on behind the walls during his 30 year long tenancy."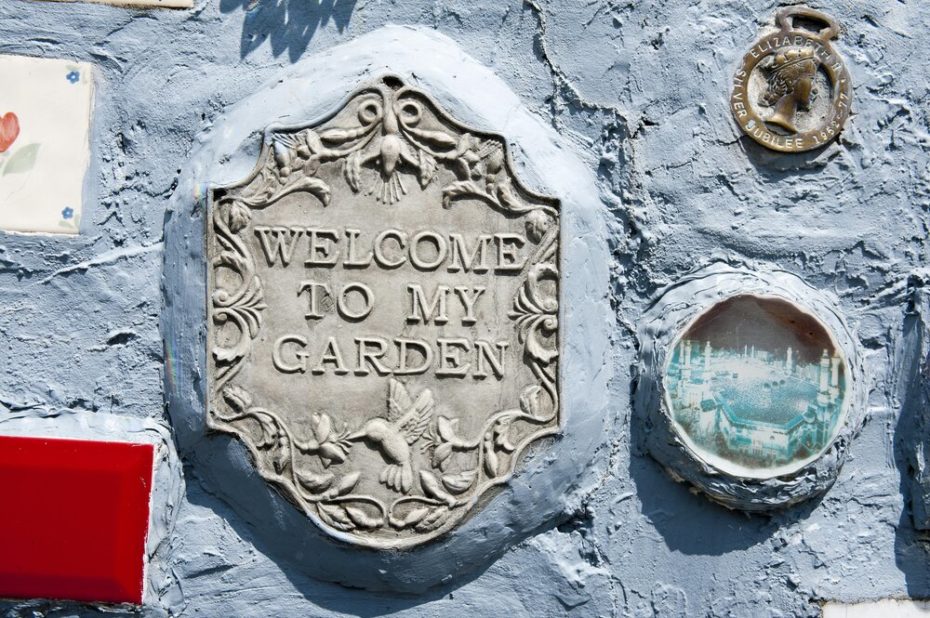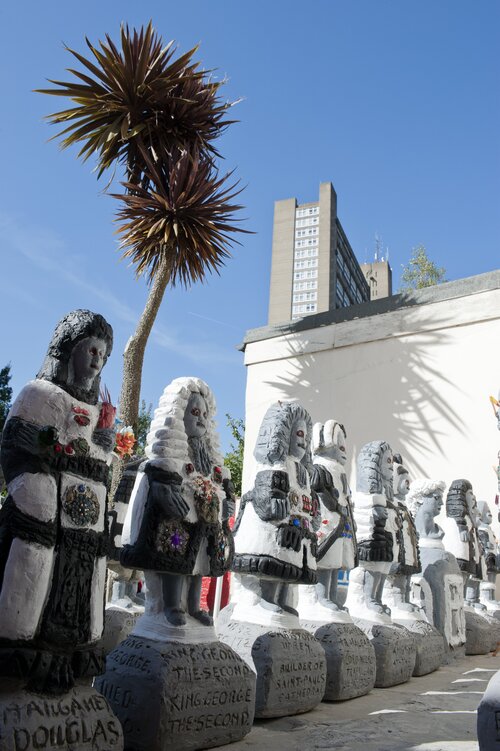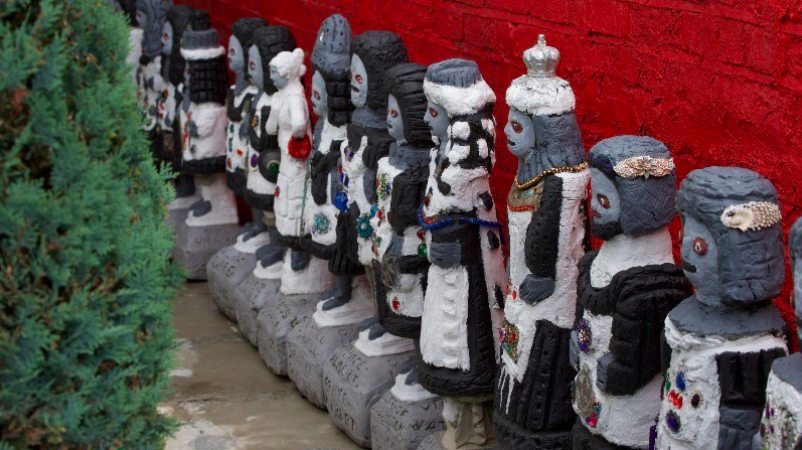 Gerry was kind but kept to himself, not unlike fellow Outsider Artist Henry Darger, a Chicago janitor whose incredible, albeit secret body of work made him a posthumous, Art Brut icon. Gerry's life reads a bit like a Wes Anderson character; he was born in Ireland, "on the banks of the River Shannon" in 1935, moved to London as a young lad, and worked as a night parcel porter in Paddington Station.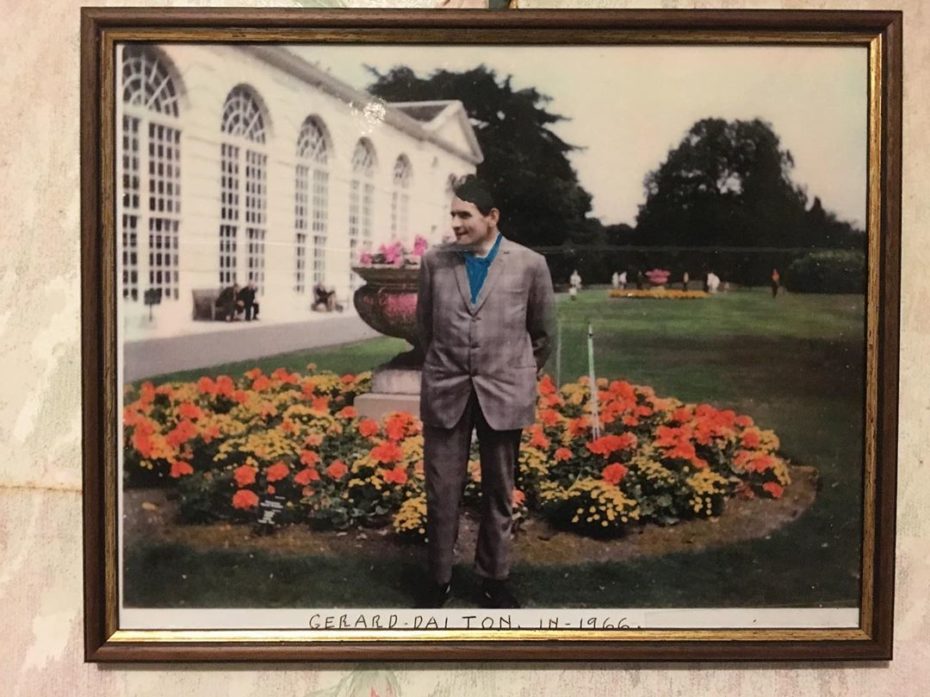 We don't know that much about Gerry, but when he moved into his canal-adjacent, London apartment in 1983, he turned it into his personal canvas. "Throughout this period, a handful of people saw his work up close and no one ever witnessed him making anything," reads the website, "The name Gerry's Pompeii is based on a quote from the artist during the only known recorded conversation between him and a neighbor in 2014. The quote follows: 'They'll be astonished by what they'll find in my garden in years to come, it'll be like Pompeii or something, Gerry's Pompeii.'" Sure enough, even the insides of his apartment reveal a kind of hand-crafted mini-city…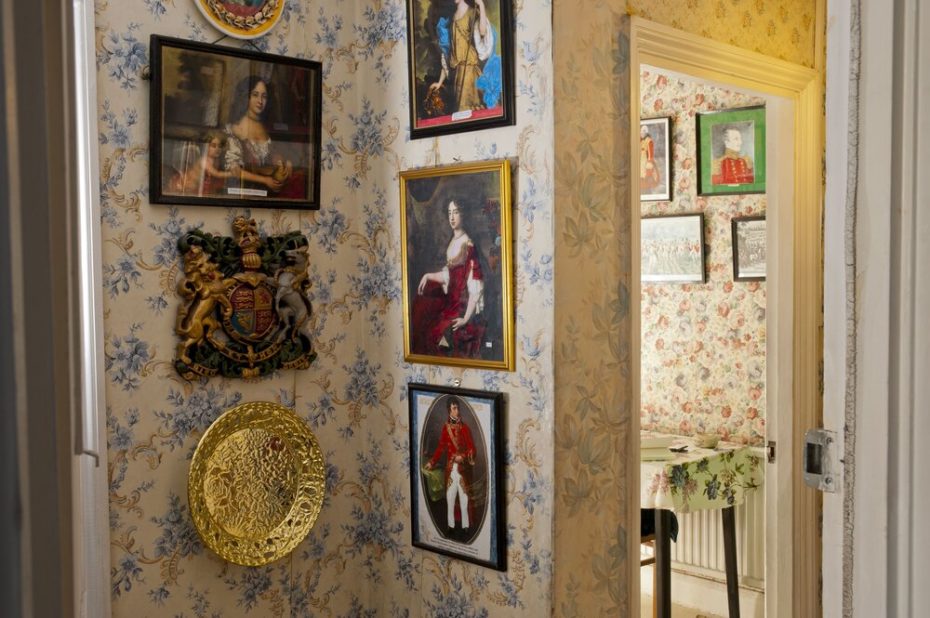 "This environment was created in a social housing flat, which puts it under threat of being displaced from its important context and value as a whole, complete work," explains the site, "Many have joined together in the fight to keep Gerry's work where he lived and make sure it is shown to the wider audience it deserves." But now, they're seeking help on a global scale.
Donate to save Gerry's Pompeii here, and follow them on Instagram
The Horse Hospital, Central London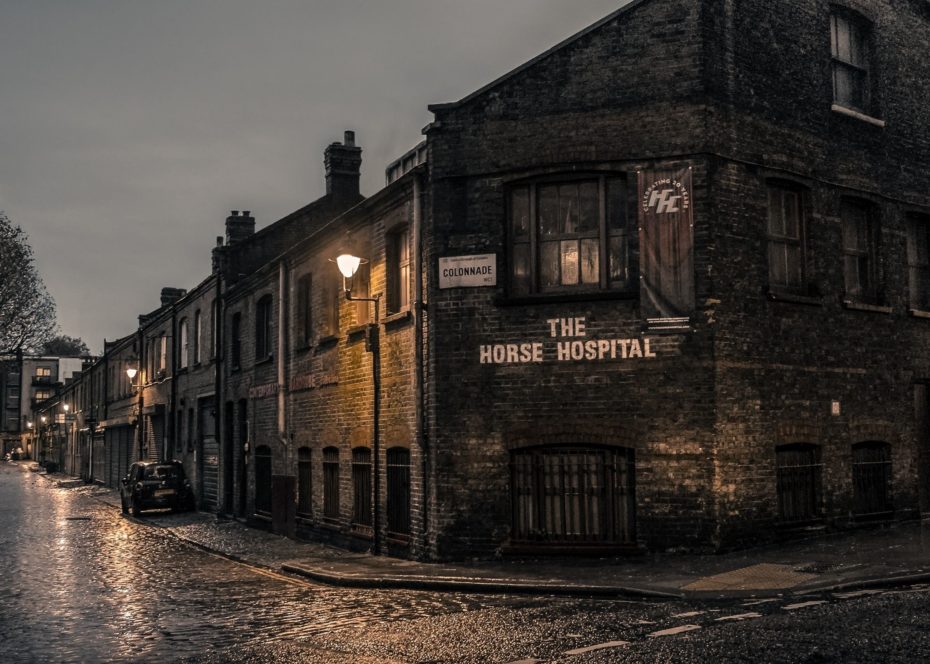 Last but not least, we bring you London's beloved "Horse Hospital," which has been home to hundreds of misfit artists over the years. The Horse Hospital was built in 1797, as an infirmary for working horses until it gradually fell into decay – and generally speaking, those are the moments when society's fringe artists jump at the chance to make an unloved space their own.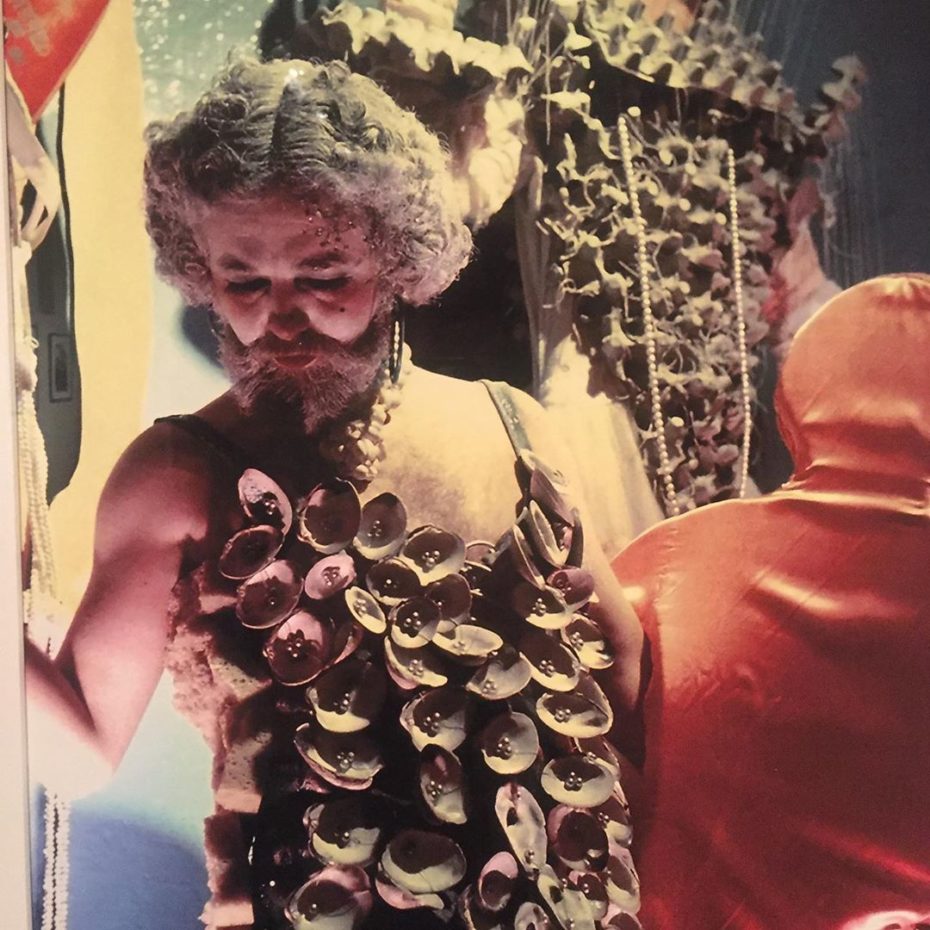 In the 1990s, the current directors repurposed the building into an exhibition space for displaced artists, celebrating counter culture over the years. "The Horse Hospital is a three tiered progressive arts venue," explains its website, "providing an encompassing umbrella for the related media of art, film, fashion, literature and music."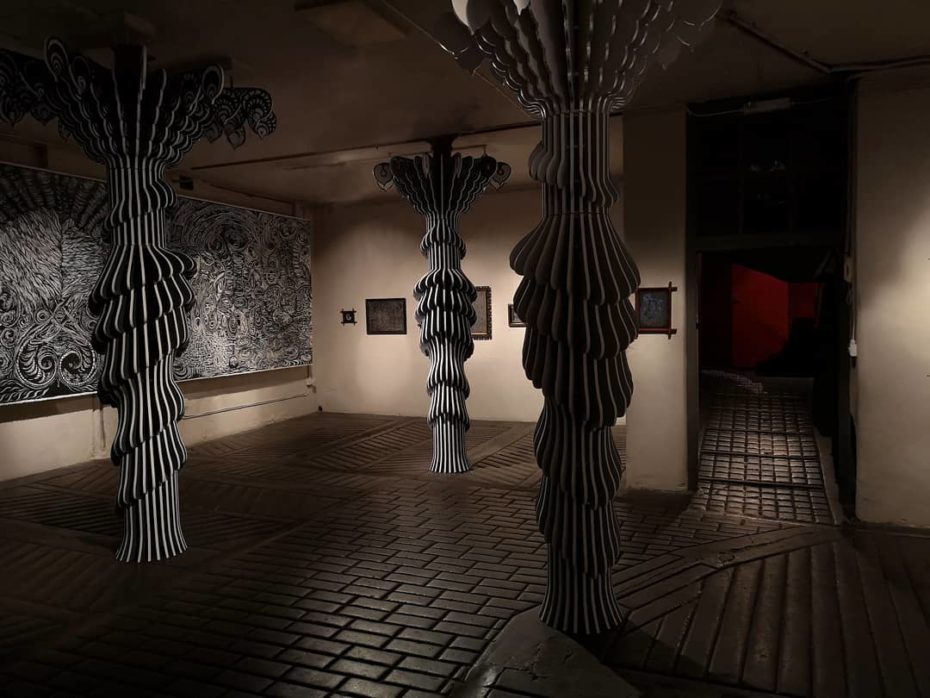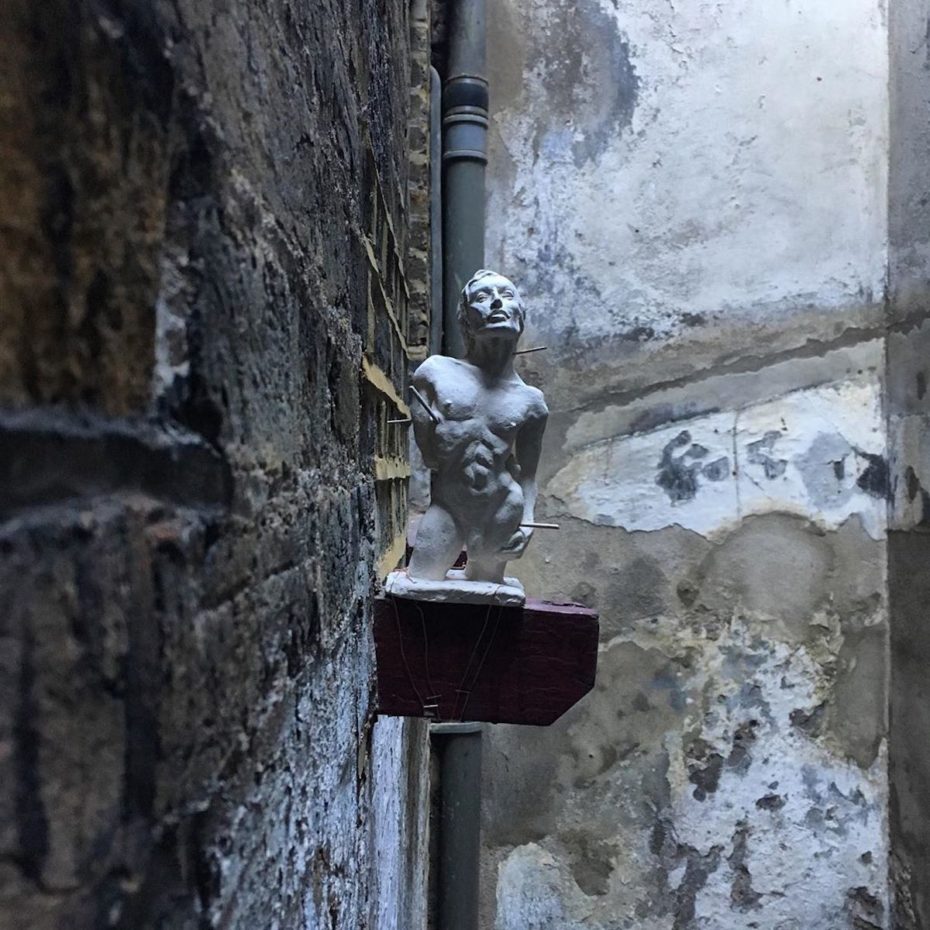 Having kept most of the original features of the horse hospital, it was listed as a Grade II building and proclaimed an artists asset by the local council before the current owners recently decided to terminate the lease, proposing a 333% rent rise if they wish to stay.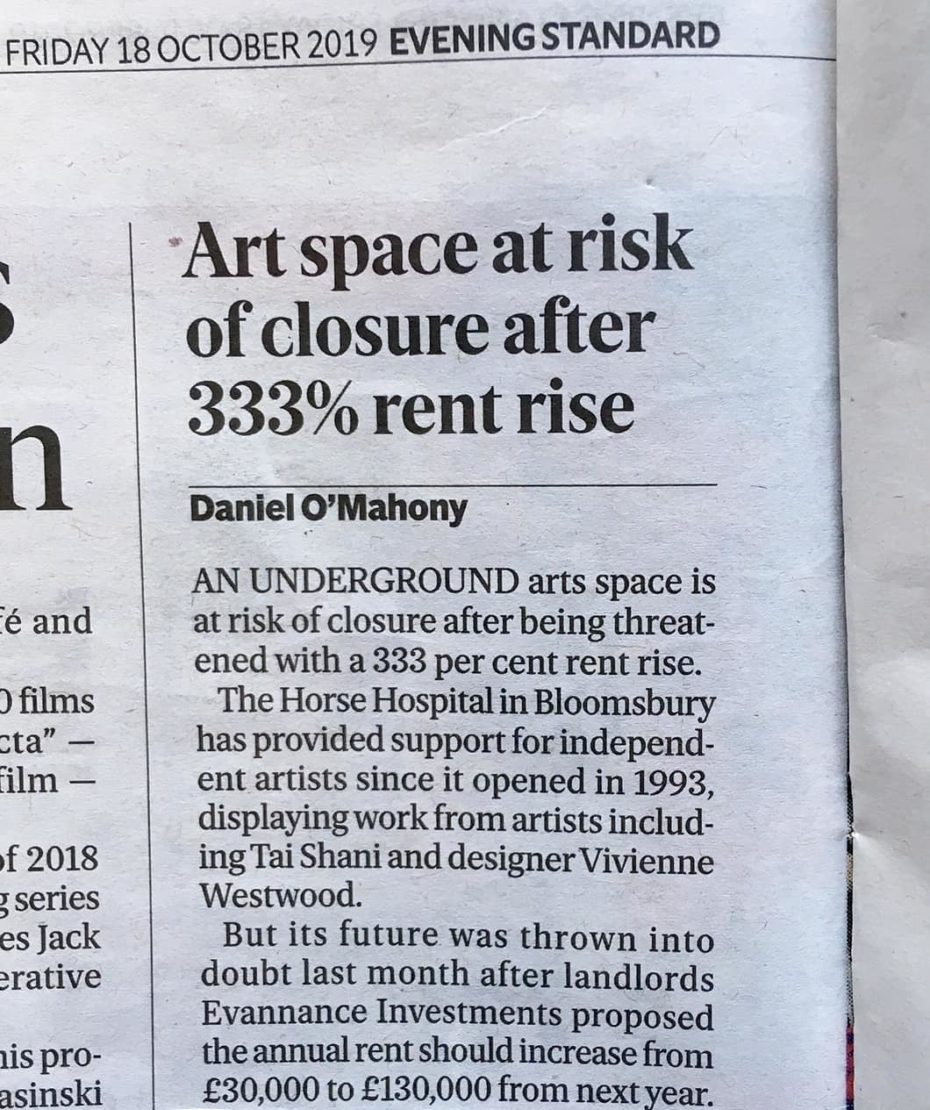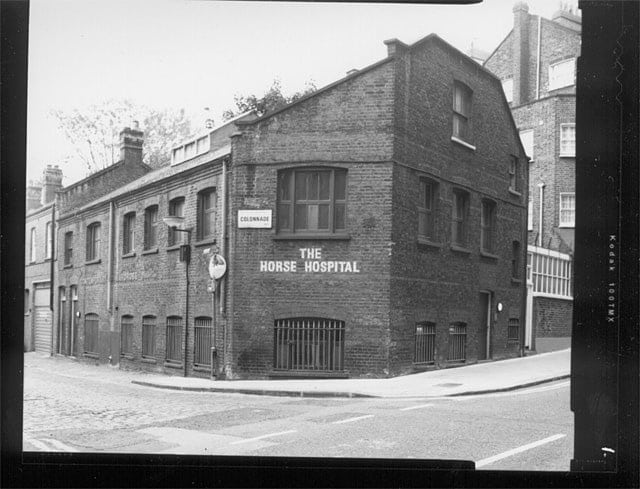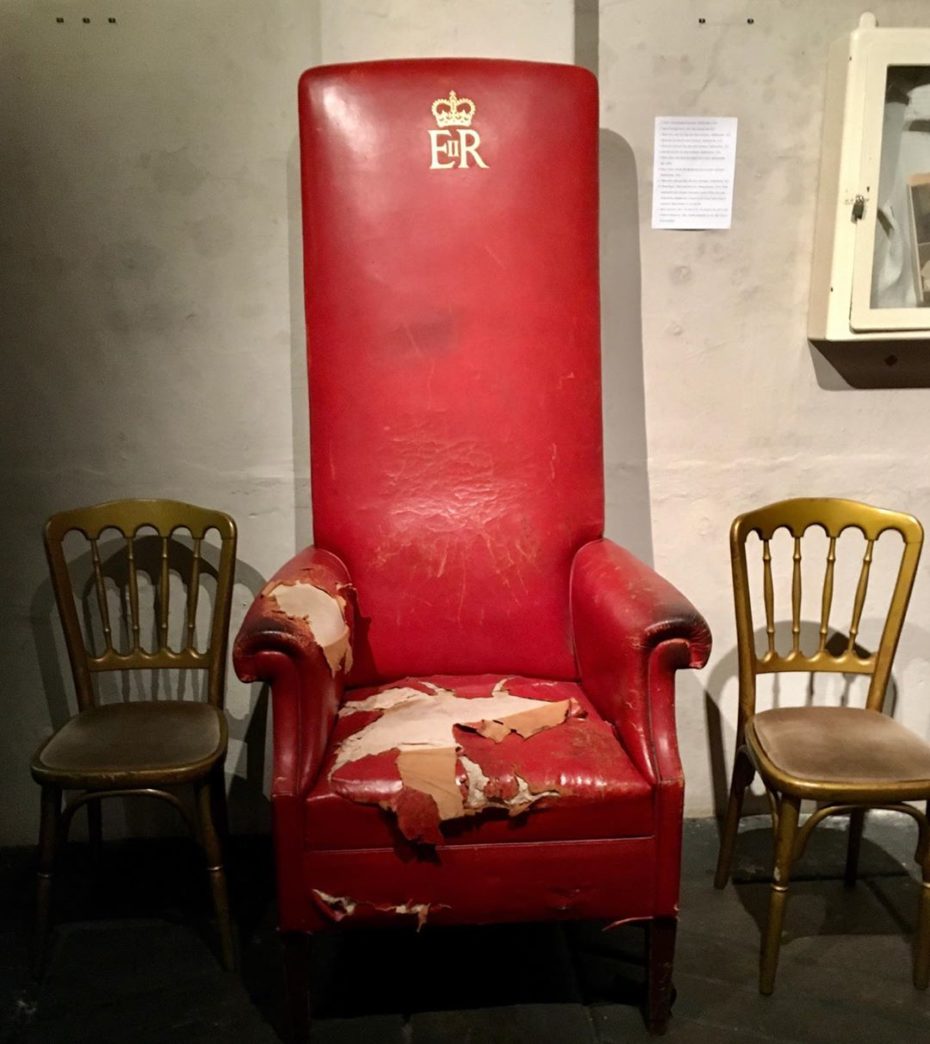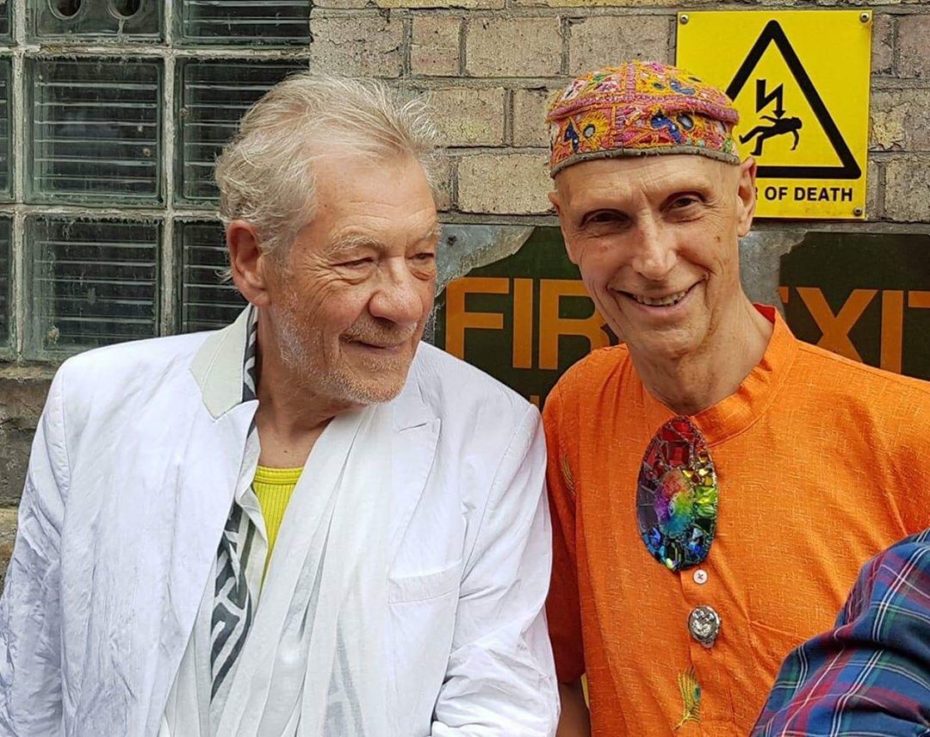 Unfortunately, staggering rent increases continually put the Horse Hospital in danger. So be like Gandalf (who just so happens to be a regular attendee), and lend a helping hand. Every bit helps! Donate to save the Horse Hospital here, and follow them on Instagram
Do you know more historic or misfit organisations that need our help? Send us a tip!