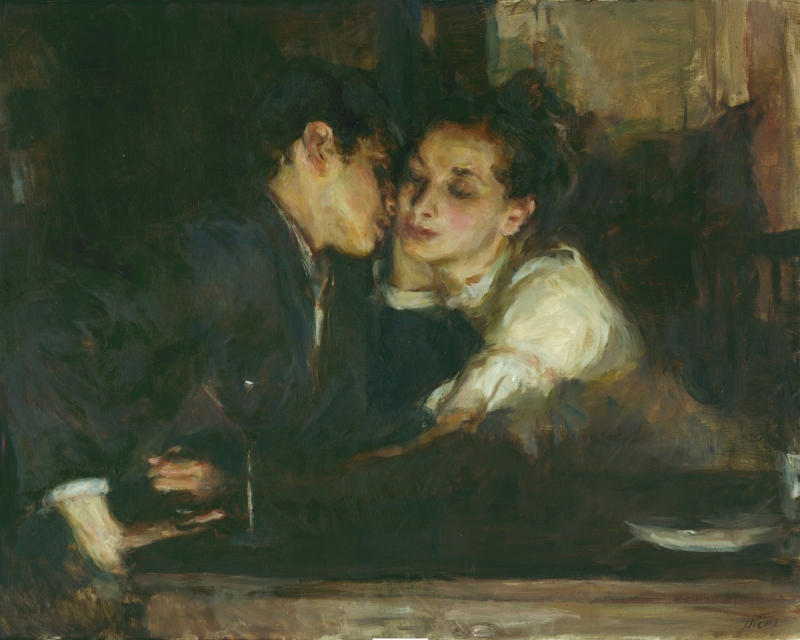 "Wait, is that a Degas? A Cassatt?" is probably something Ron Hicks gets a lot. As a contemporary artist, Hicks' talent for blending Impressionist and abstract techniques will make you do a double take, as his languid, cafe lovers could just as easily be mid-embrace circa 1870 or 2017. And the same goes for his portraits…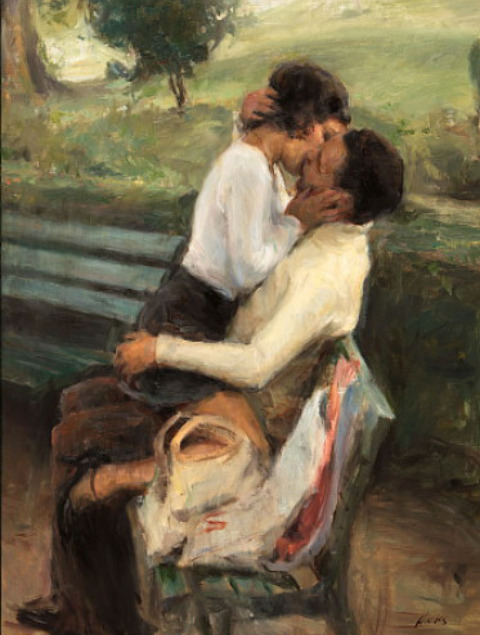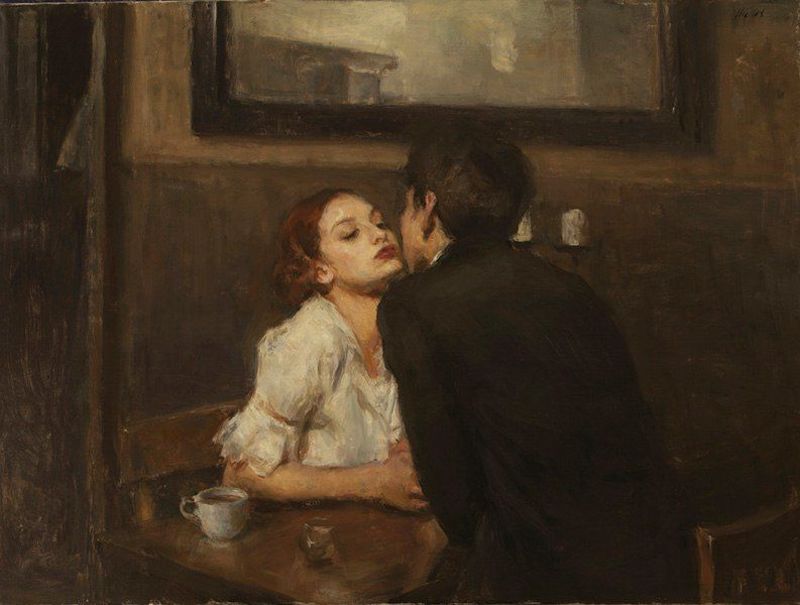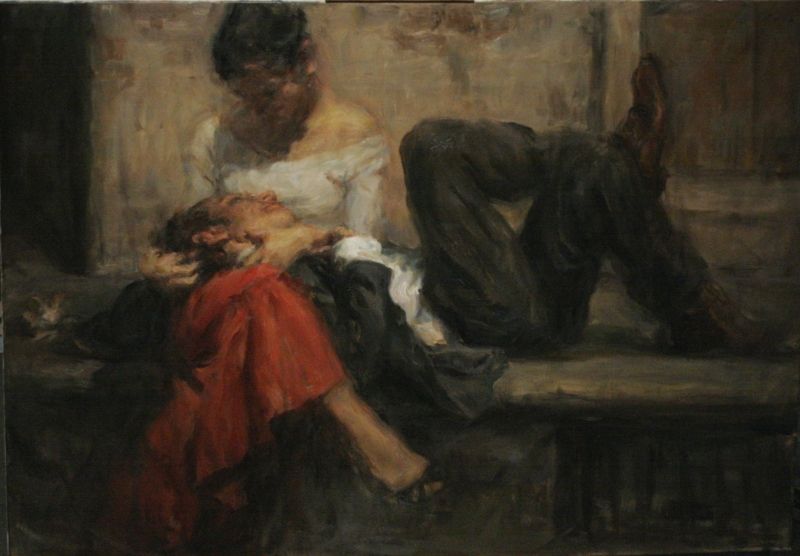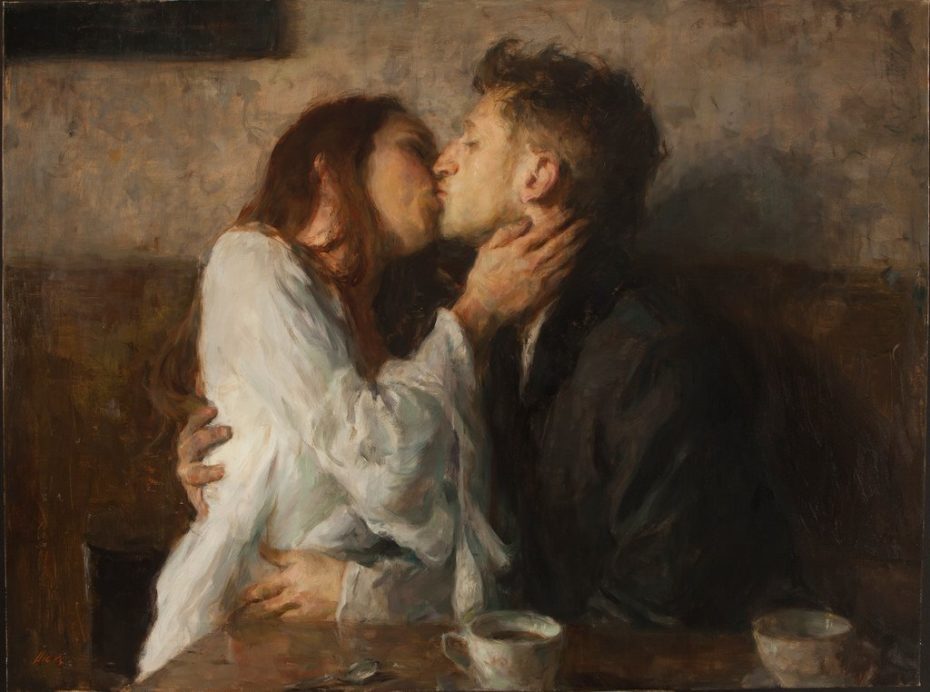 Who is the time travelling painter behind such heart-tugging scenes? What makes Hicks tick? Observe the master at work…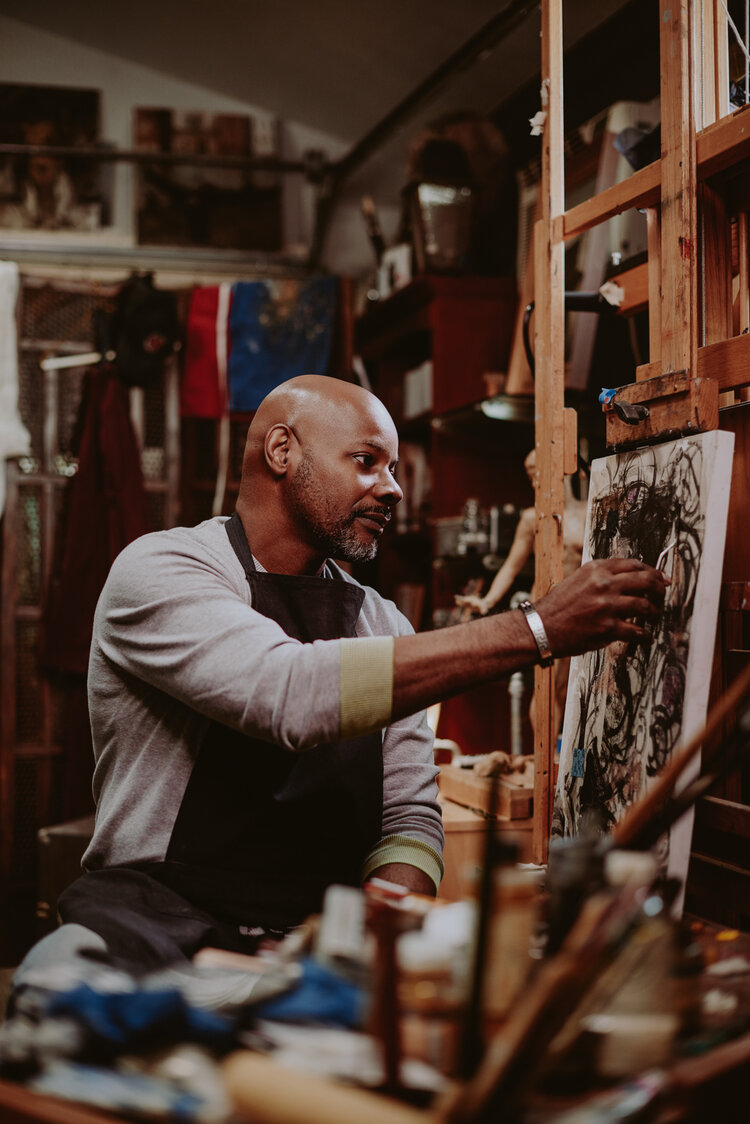 Growing up in Columbus, Ohio, he turned to art for respite and expression. If a bully was going to far, he told Gallery 1261, he'd one-up them with a ridiculous caricature. After attending the Columbus College of Art and Design, he studied at the Colorado Institute of Art before going on to manage a satellite company by day, while working as a freelance illustrator by night. "Maybe," he told 1261, "it's three years of night painting that gave me my subtle palette."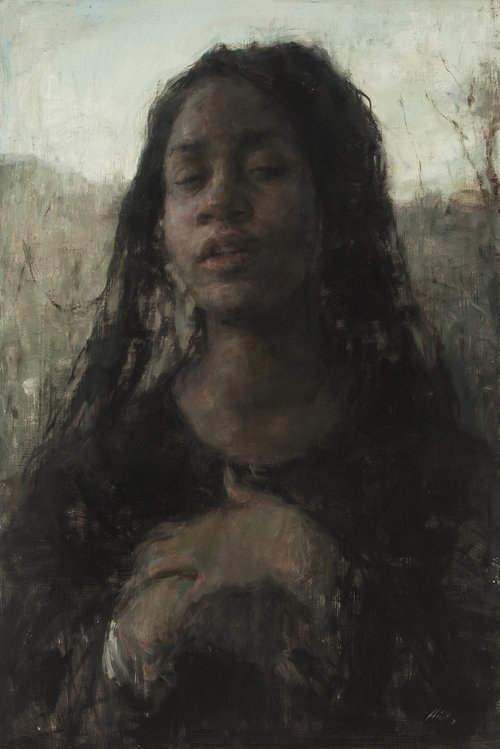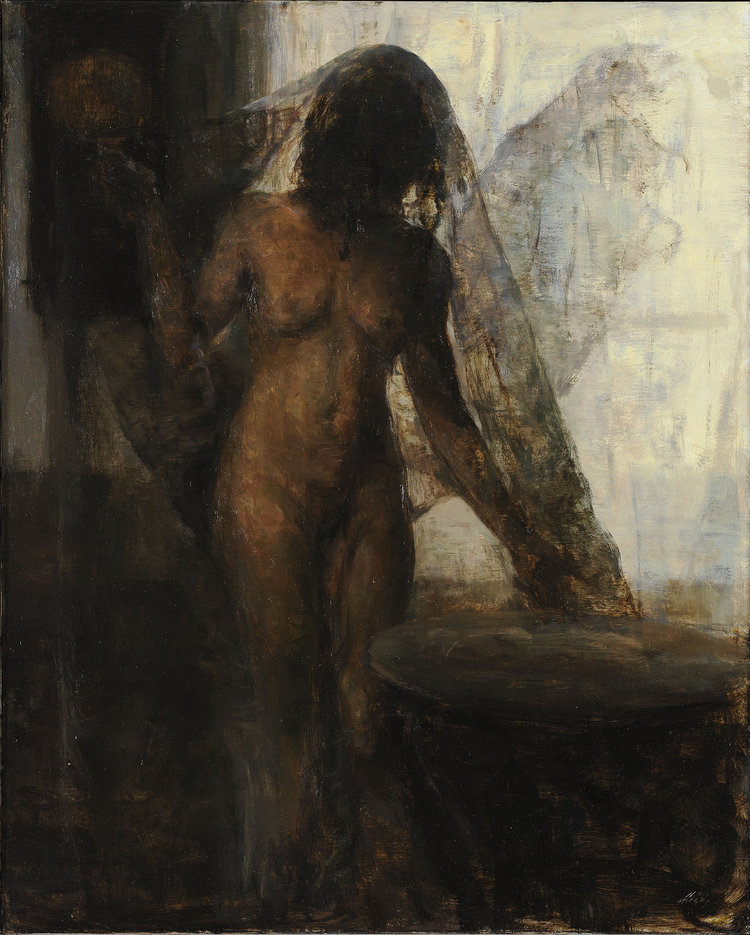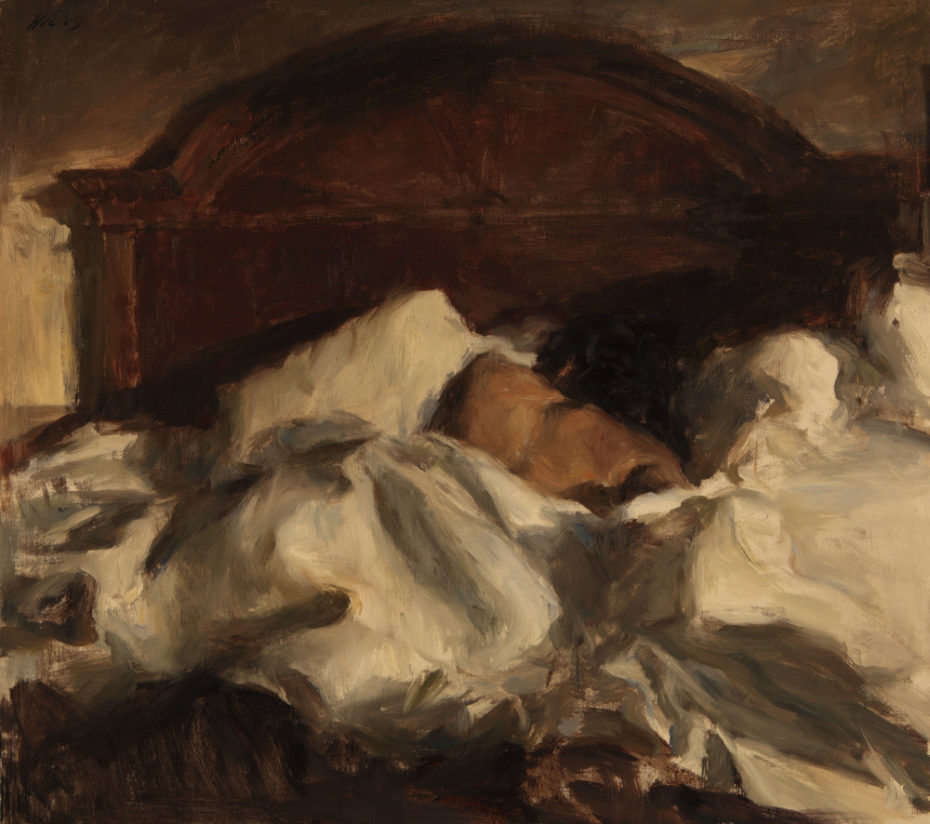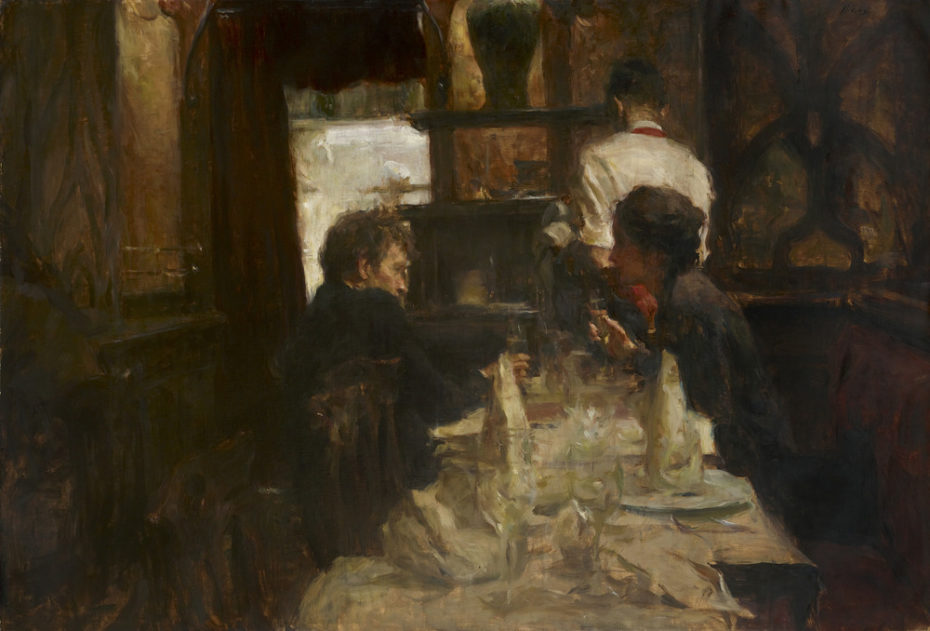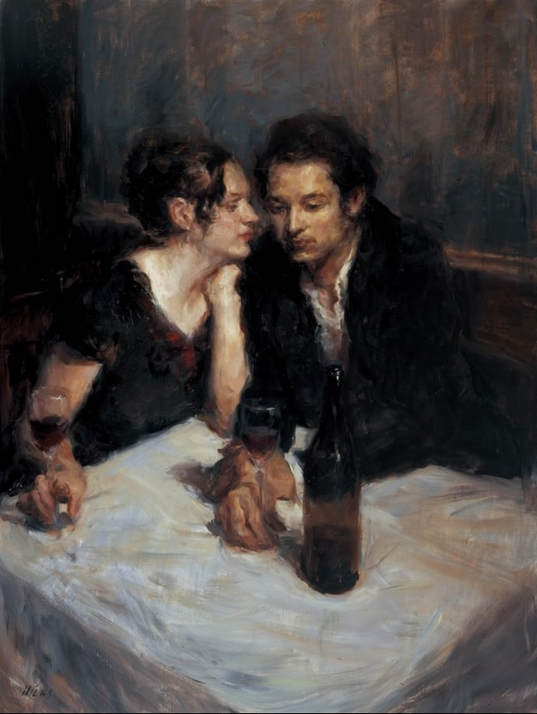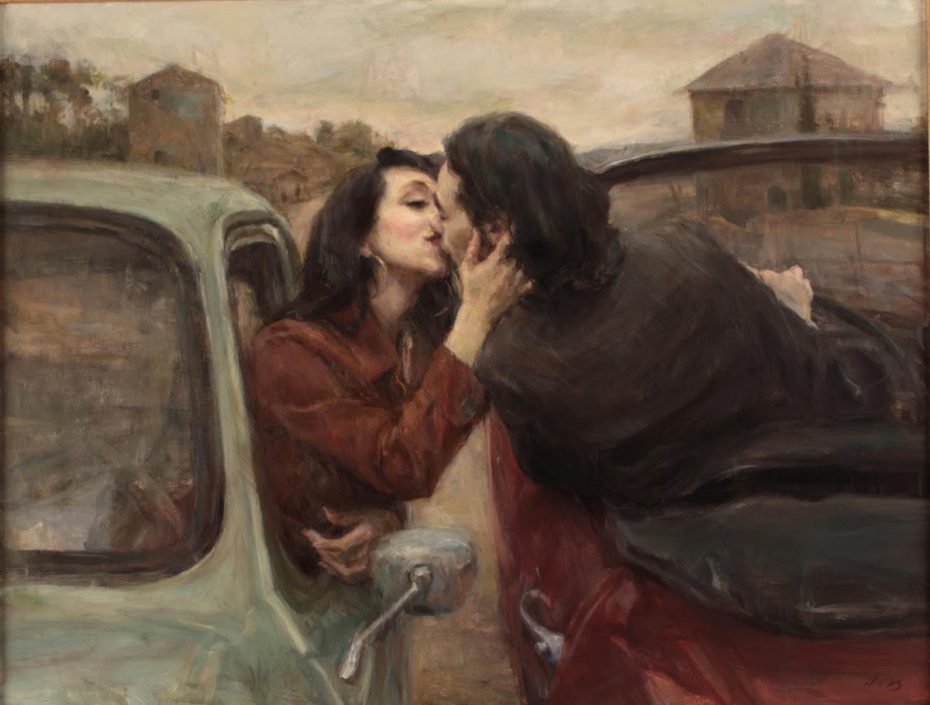 Somehow, his scenes always feel like they sure can teach us a thing or two about love. Maybe through the art of kissing. Maybe through self love; explorations of identity, race, and femininity are all prevalent in his paintings, which have been playing more and more with genre and technique. Form, figure, and light continue to anchor the artist's canvases. But it was during an especially collaborative show, he explains on his website, that he realised he needed to propel towards more abstraction.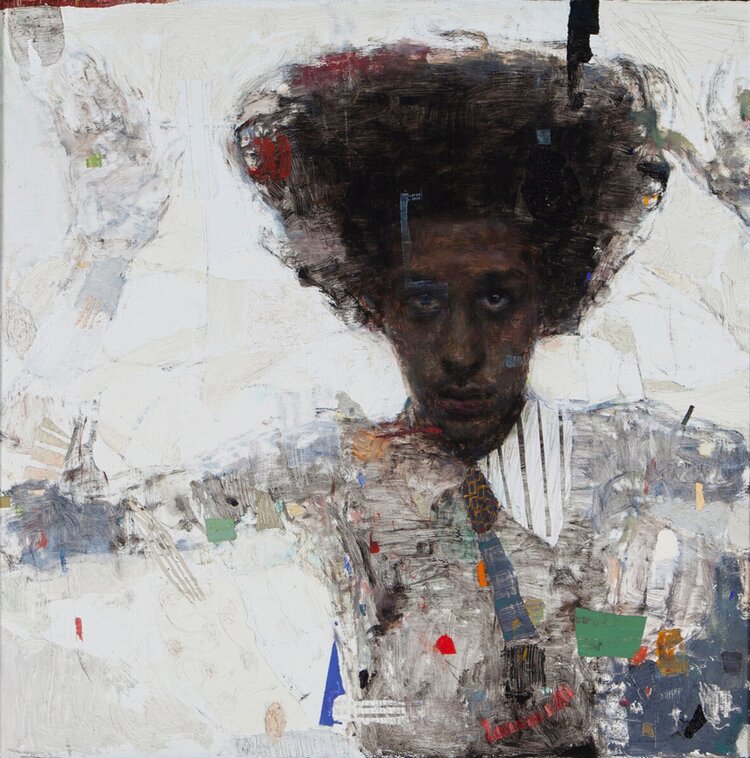 "[One] artist worked on a painting then passed it to the other artist," he says about the experience, "I remember looking at a blank canvas and thinking, what are we going to do with this? I had to look at painting differently. I started to see everything in an abstract way."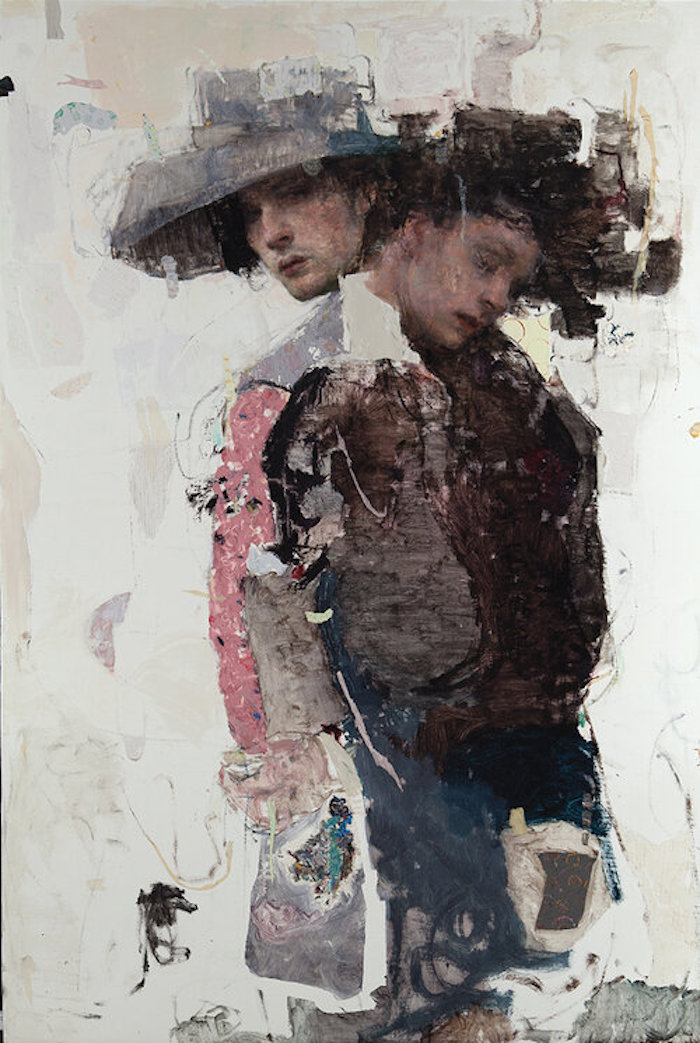 "I can no longer hide behind a traditionally rendered painting and think of it as the end-all. Art is much broader than that. What I'm not really clear about with this new body of work is what form it will take and where it will go. I'm still working through what it will look like." Getting a little Gustave Klimt here, no?
"I had been afraid of this new work not being received," he says about stepping away from his nationally accoladed Representational style, "I was known for a different kind of painting. I'm a painter and I didn't want that to stop—what if my audience didn't like it? But what was more over-powering was that I had to follow this line of inquiry in my painting and not live with regrets. My heart was telling me to do this, so I had no choice."
If you ask us, it's the sincerity permeating all of Hicks' work that guarantees its poignancy in evolution. It's the marriage of traditional art school technique, and a go-with-your-gut conviction to try something new. We can't wait to see which decades he dabbles in next…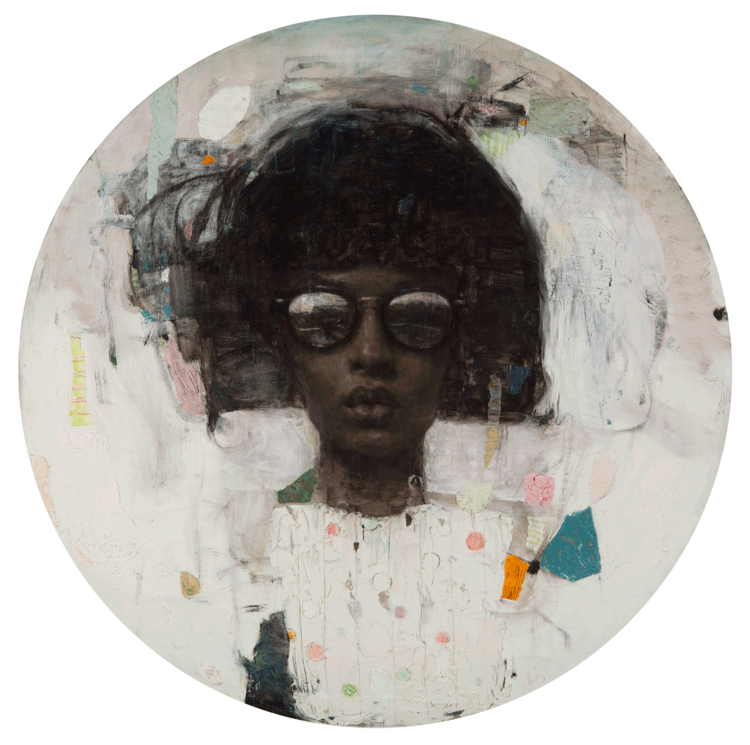 Visit Ron Hicks' Website Here