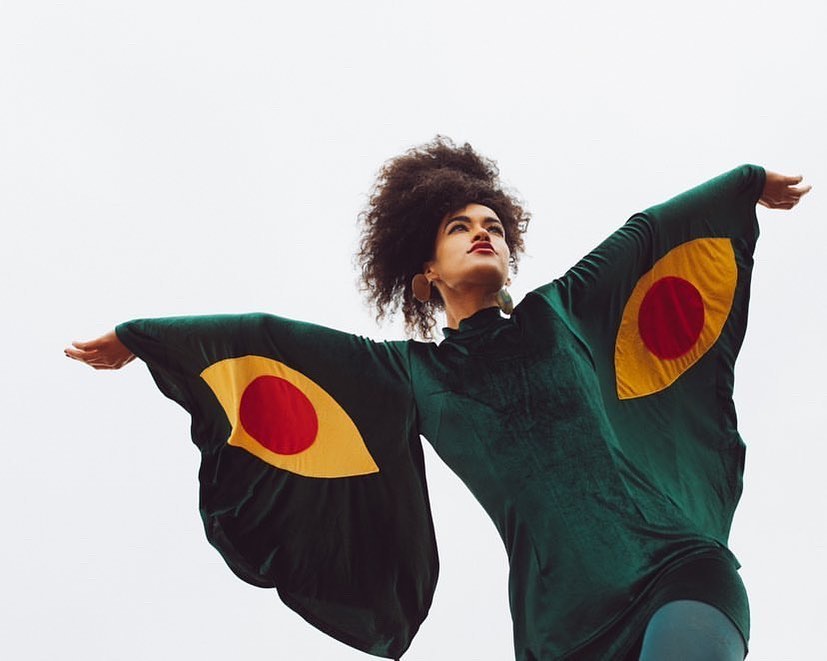 Meet the Fashion Brand for lizards, sexpots, and three-headed babes. The lazily but brilliantly-named "Fashion Brand Company" was founded in 2018 by Penelope Gazin, and has been delivering deliciously irreverent apparel ever since. Like a sweater covered in nipples, or a three collared dress. It's as if Gazin has vacuumed up the detritus of our REM cycle dreams and turned it into a cornucopia of kitsch sweaters, hot jester pants, and teeny tiny cowboy hats for hers-and-hers outfits with the pet lizard you never asked for, but absolutely need. Not to mention, with a sex positive, pro-woman foundation. We repeat: you are not dreaming, this is fashion.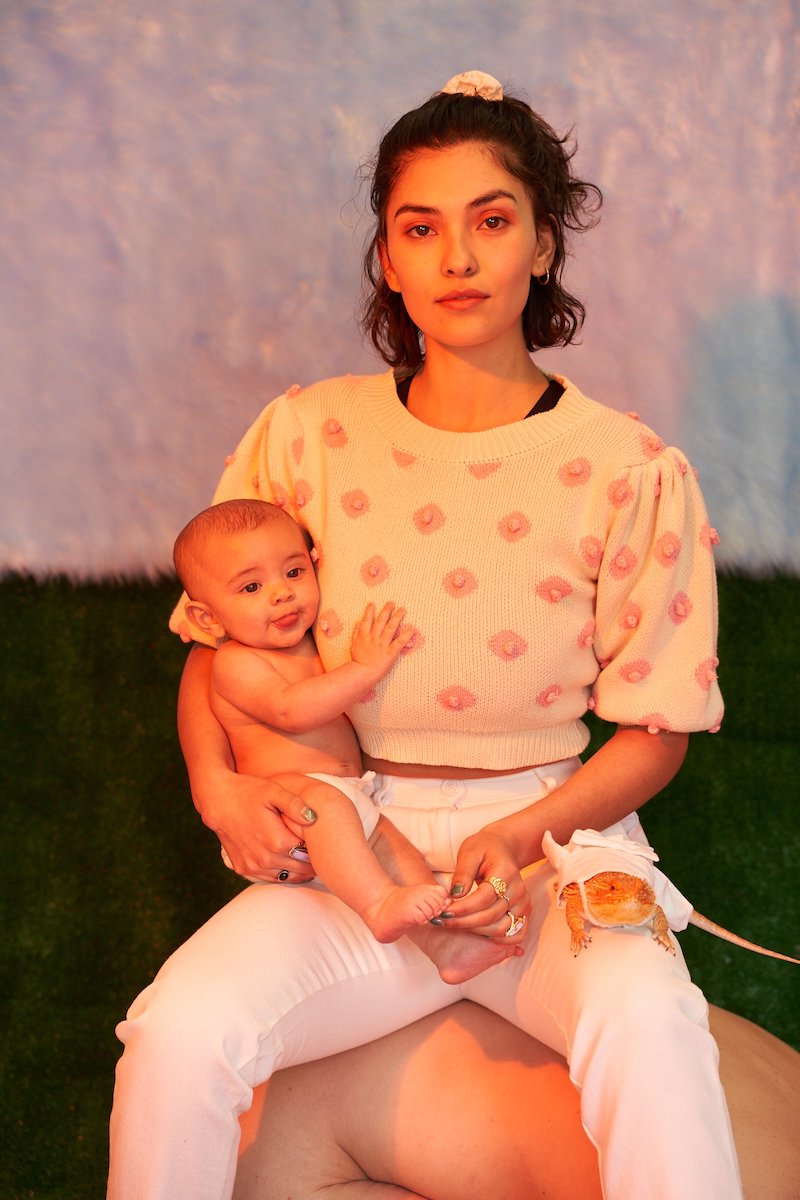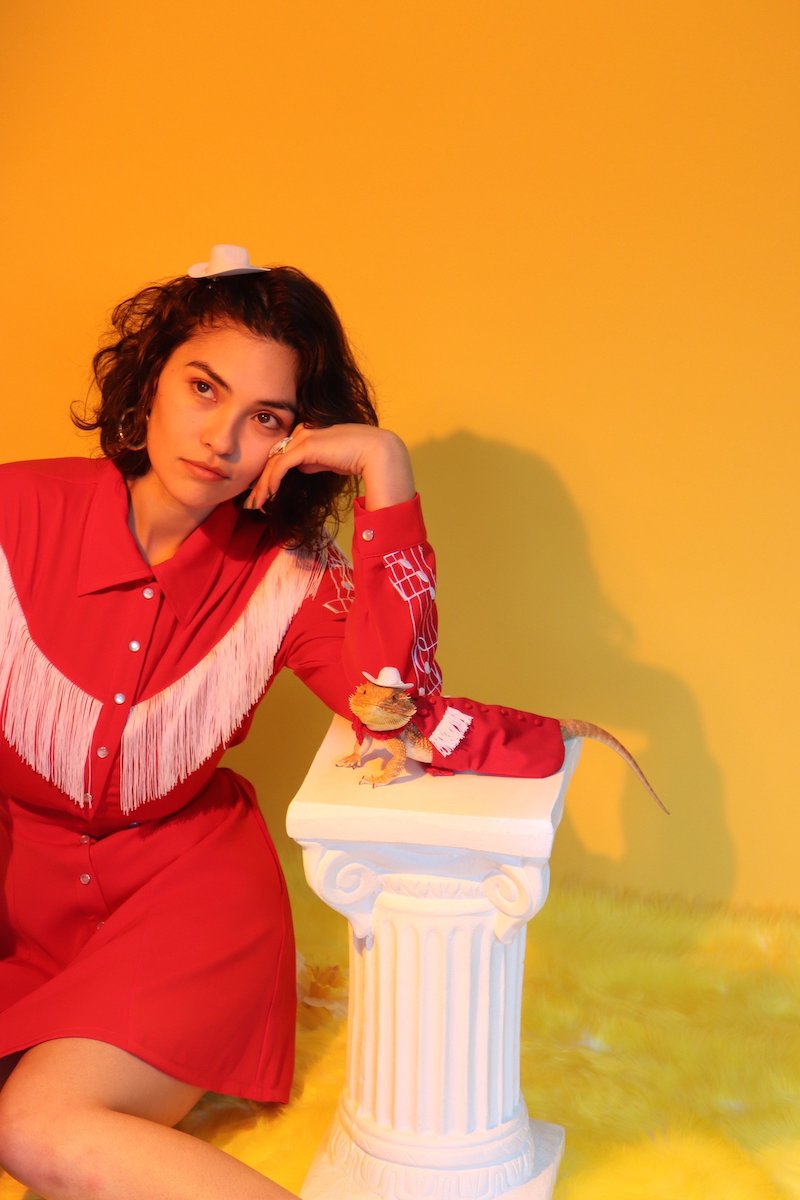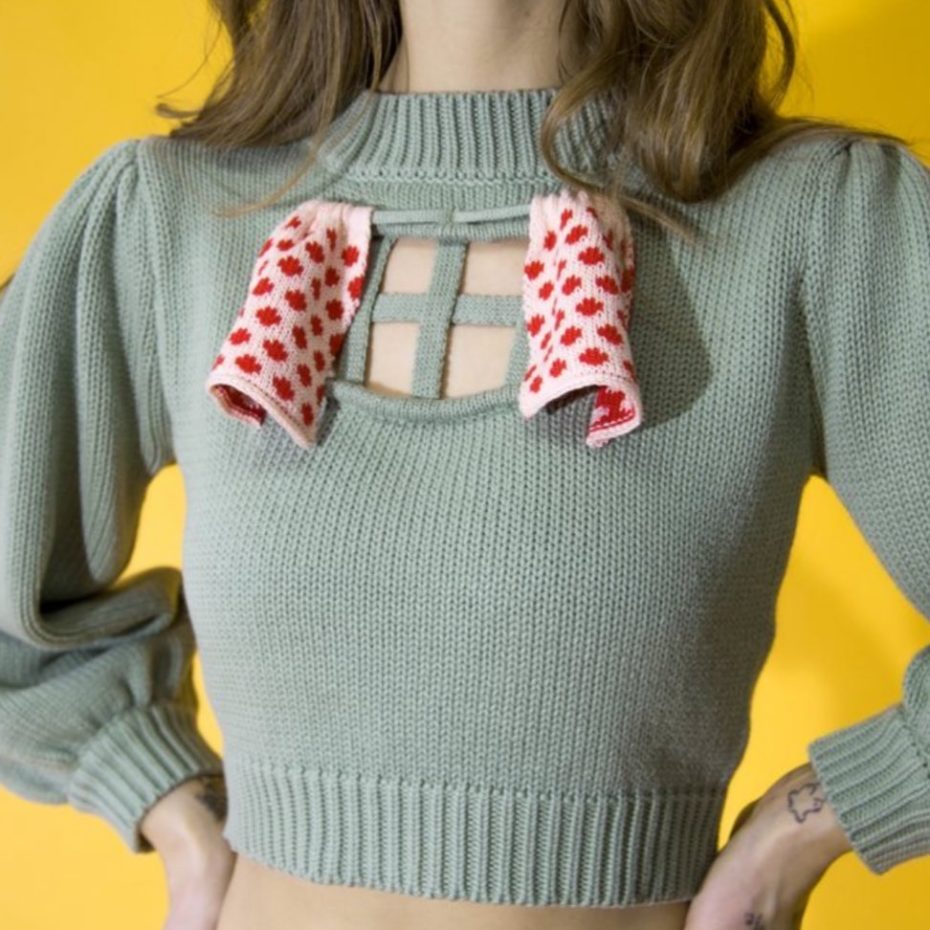 Gazin is first and foremost an artist. You may know her surreal drawings, that must live on the same wavelength as John Waters and Daniel Clowes (who also helped make that dystopian Coca Cola, remember?), but have a vibe on their own turf. You may also know her as a co-founder of Witschy, an online marketplace for quirky prints, pins and home goods. When she started Fashion Brand Company, she told Nylon in 2019, it was without any formal design training. All she wanted was to take her world to the next level, and make that place shareable. And weird. Enter the matching lizard gear…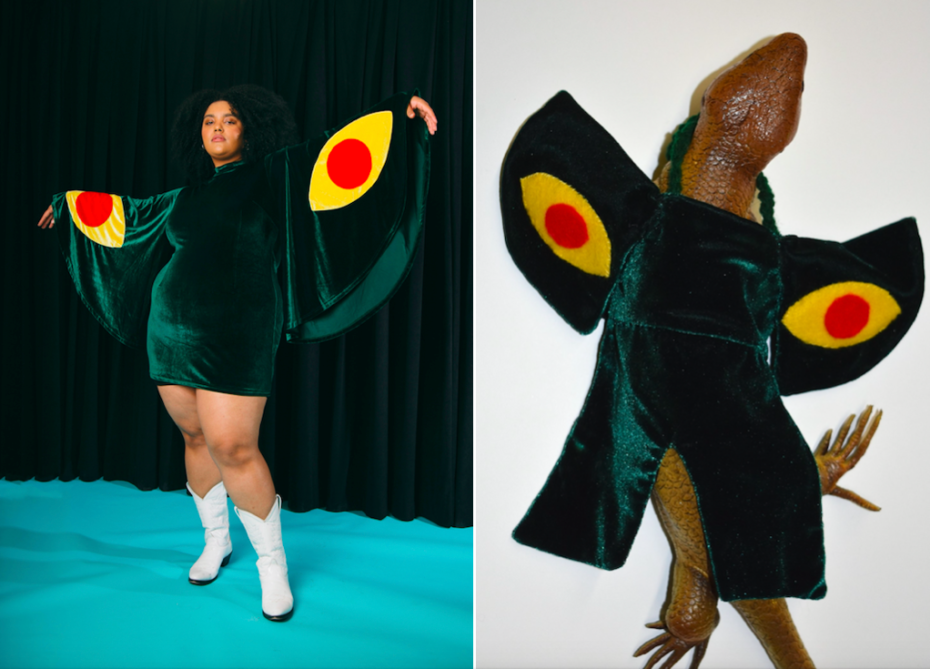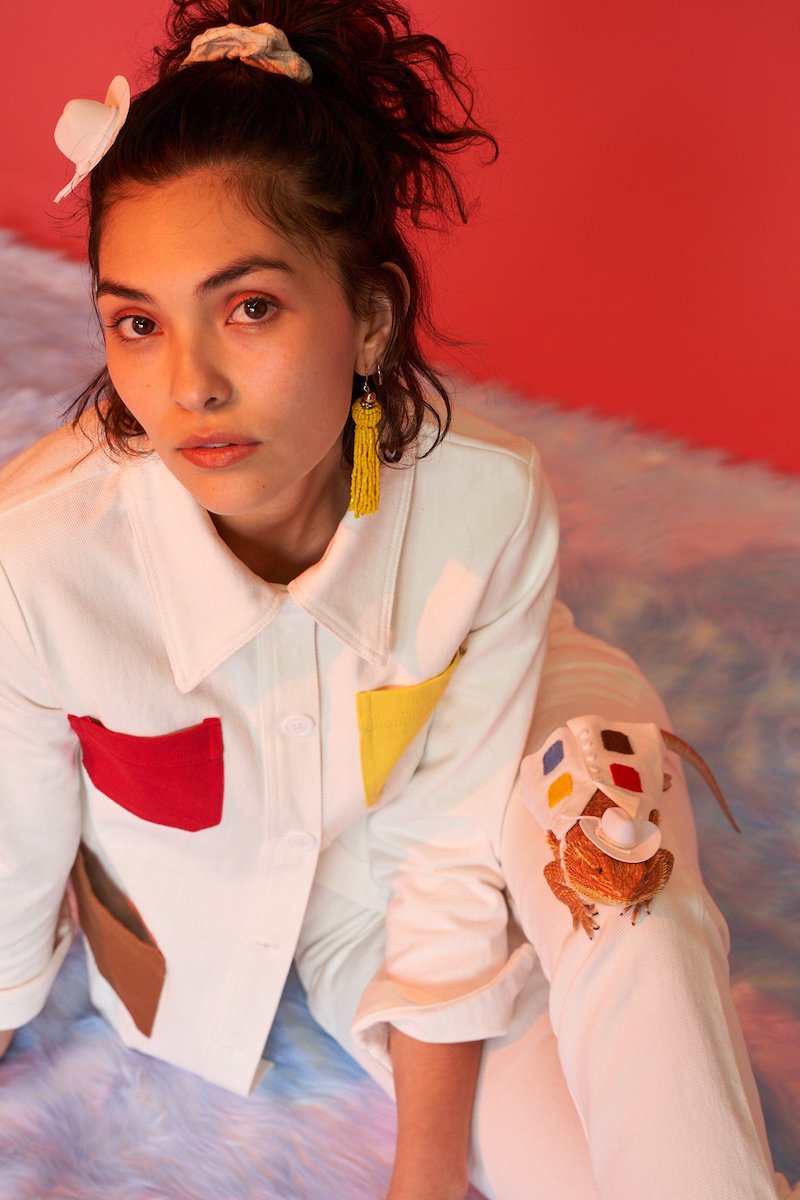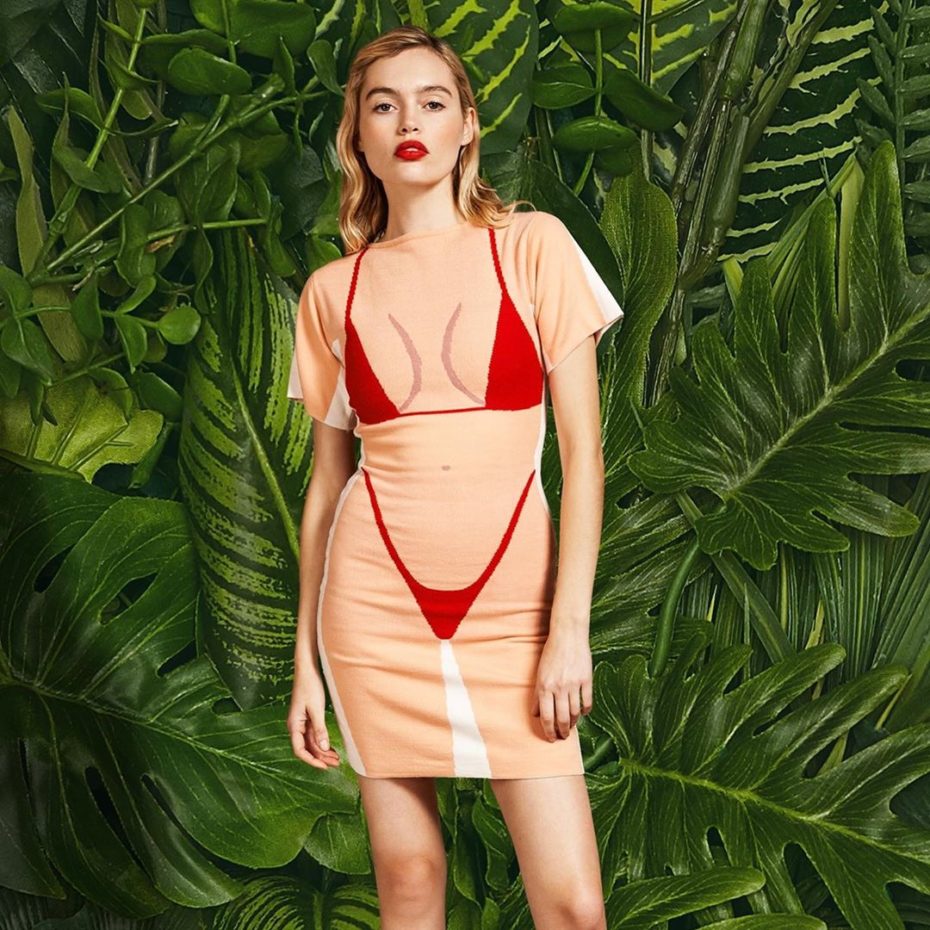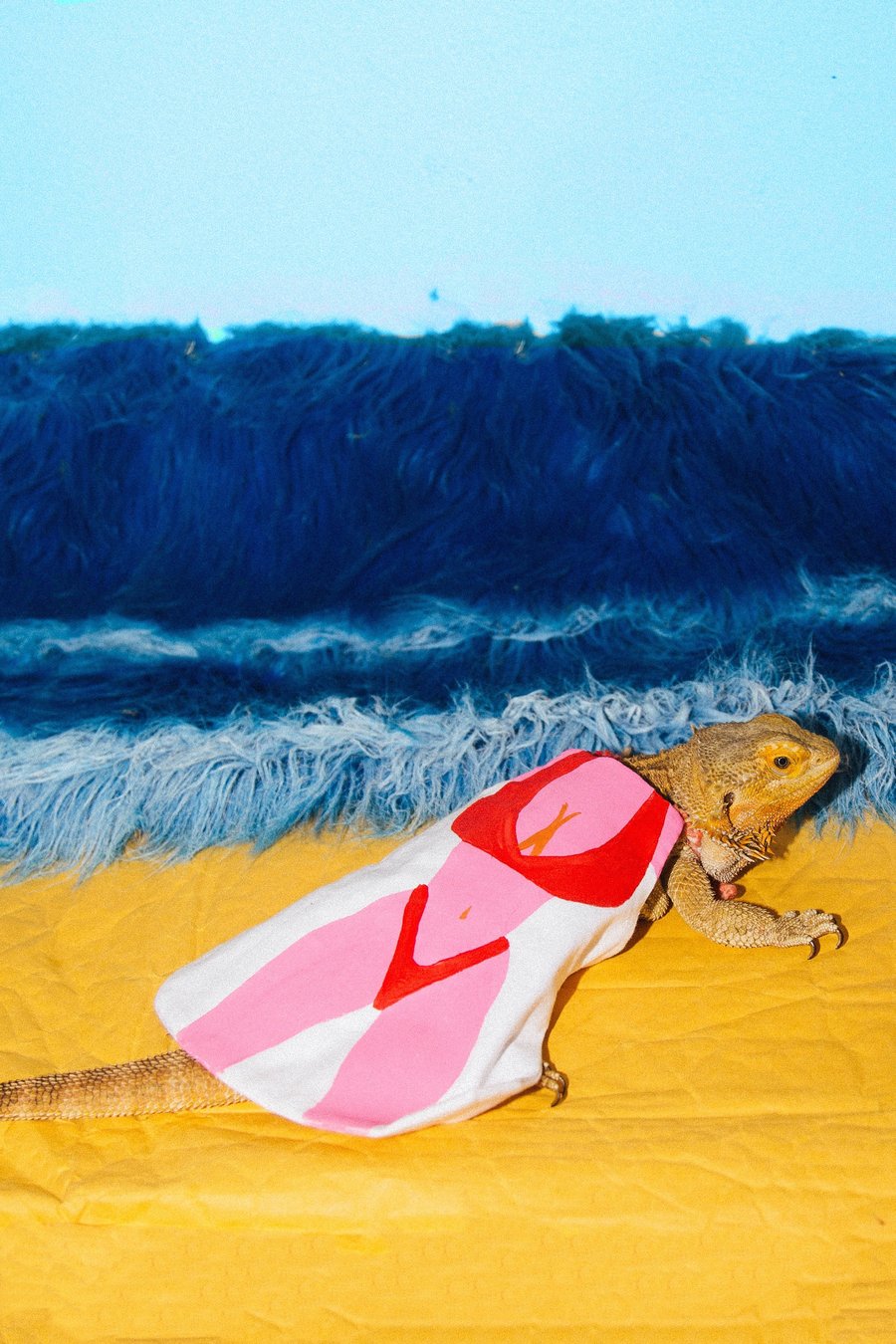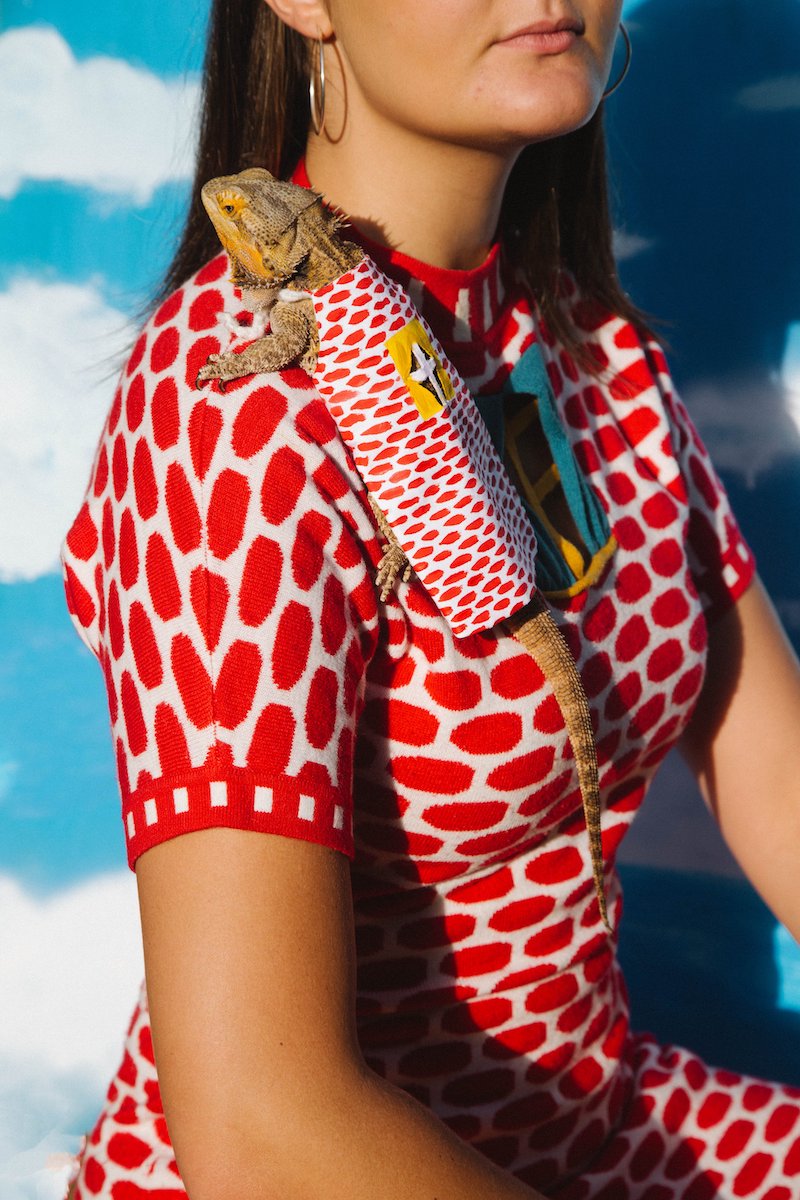 Something tells us Holy Mountain (1973) must be on heavy rotation in her studio. The cult classic by Alejandro Jodorowsky – filmmaker, occultist, king of tarot – has an unforgettable scene with a handful of elaborately dressed lizards:
That's how Gazin's ironic brand will become a fashion cult of its own. It's smart, but doesn't rub it in your face. It's just fun. (So fun, that Drag Race superstar Trixie Mattel has done a collab). A few favourites: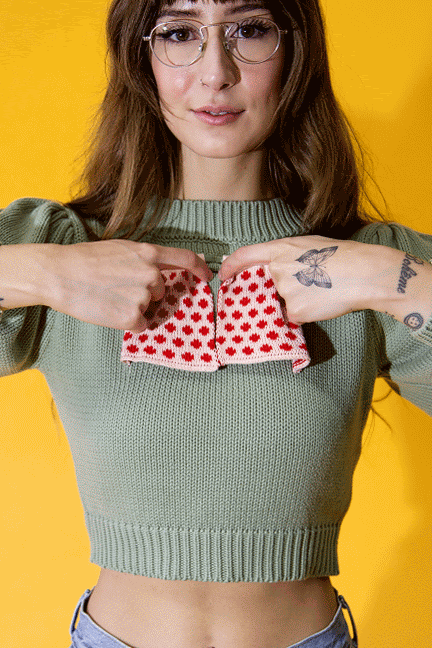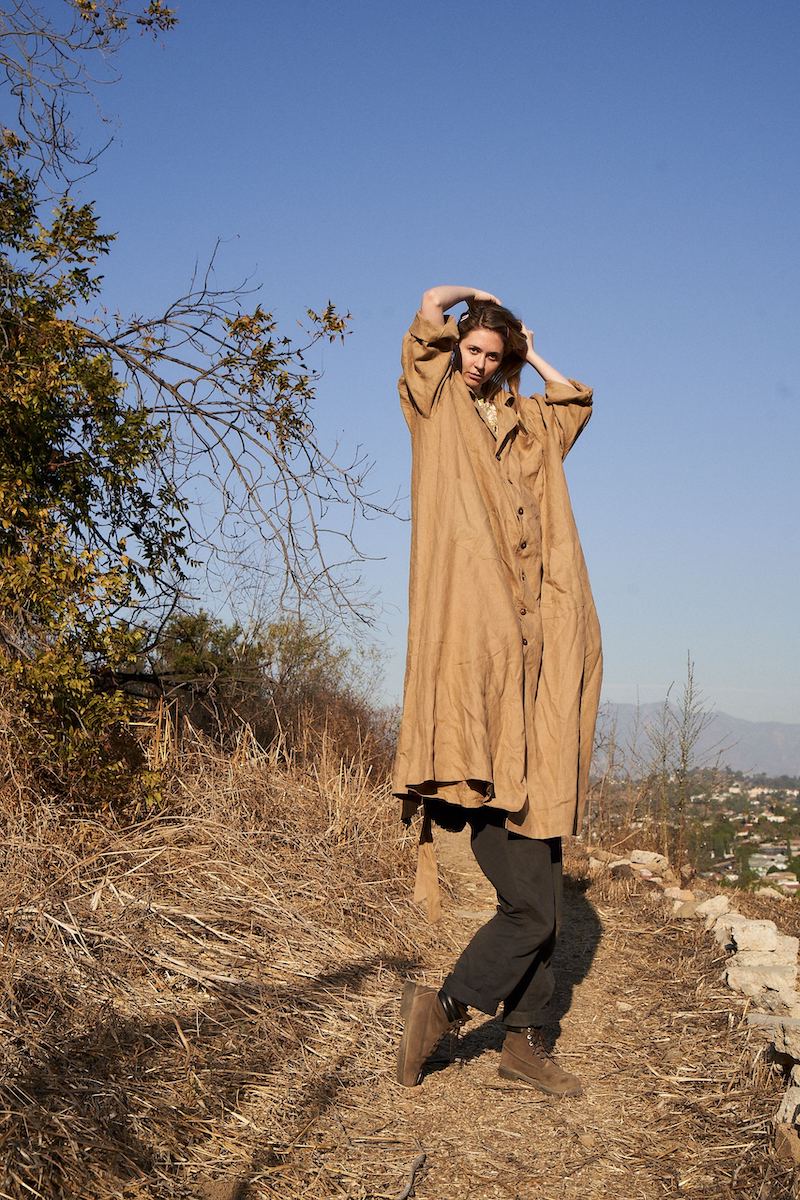 Shout out to this piece, "Linen Jacket For Sitting On Your Friend's Shoulders To Pretend You're An Adult." Like a #Fashion Inspector Gadget. Hot.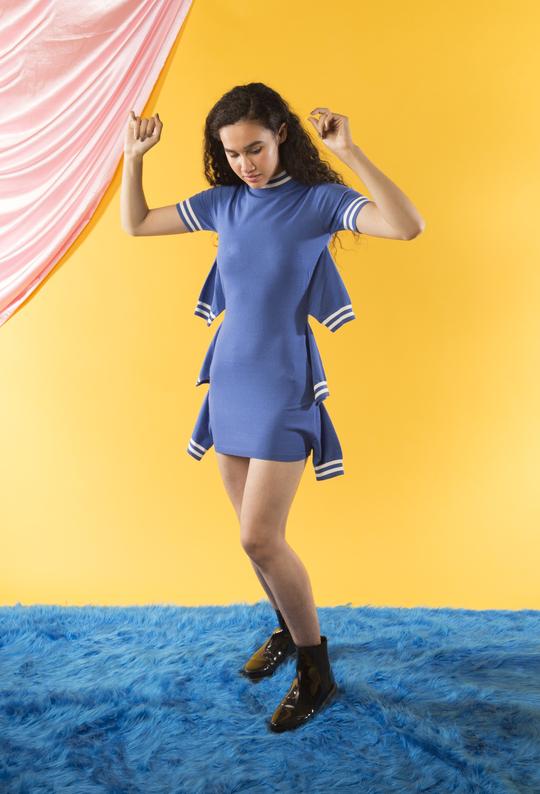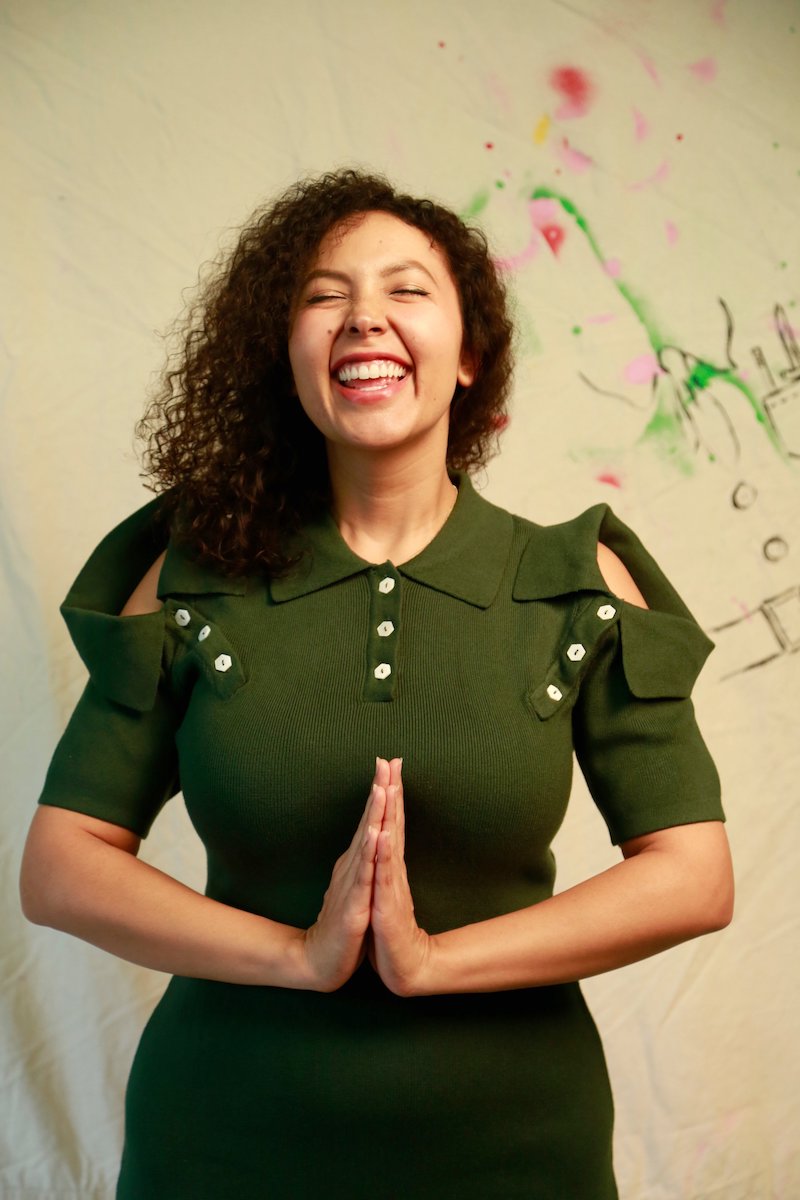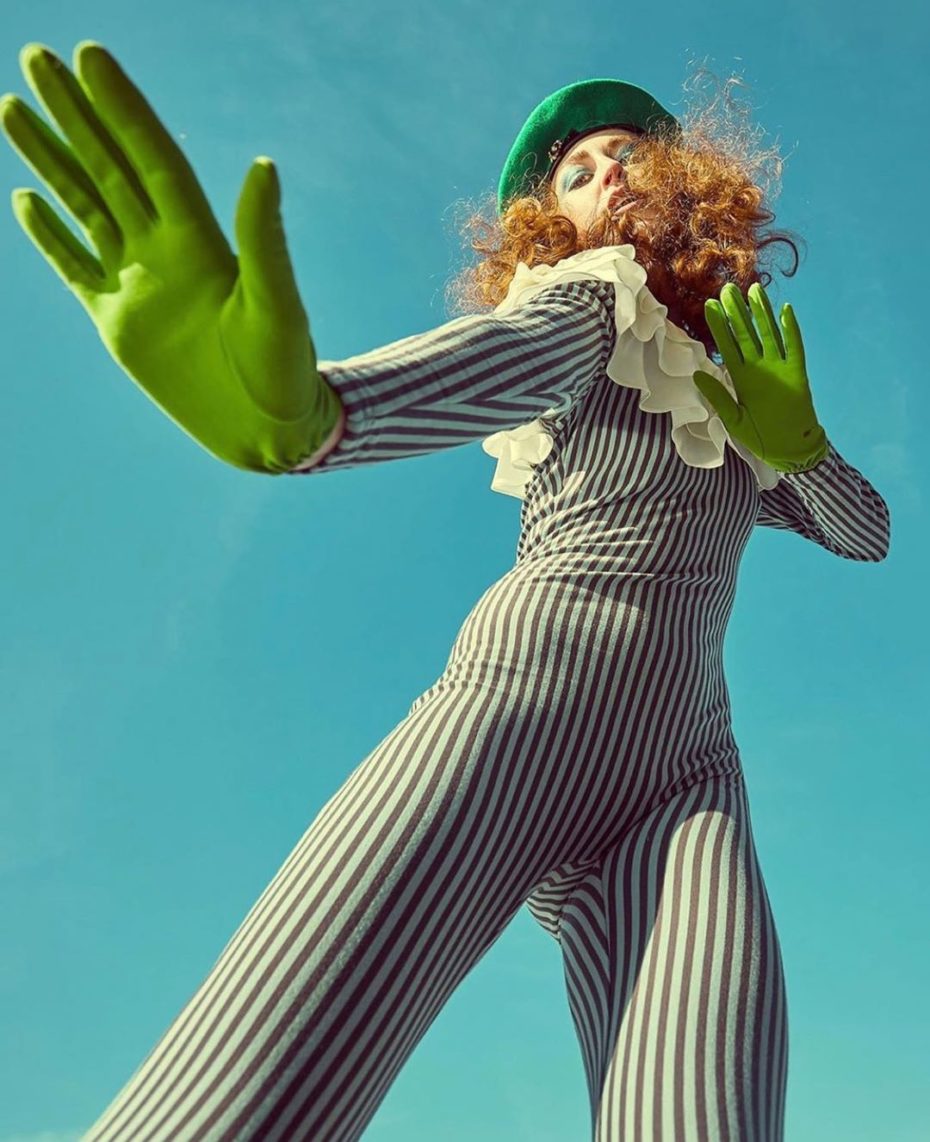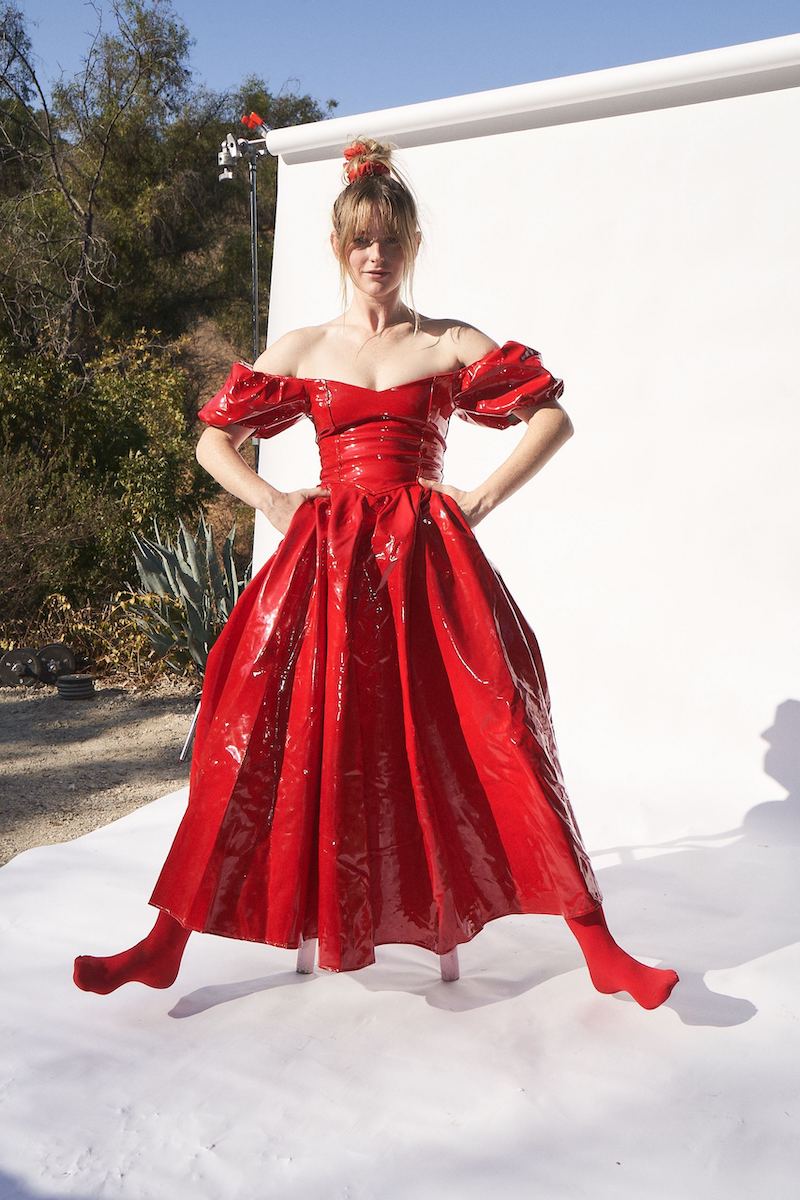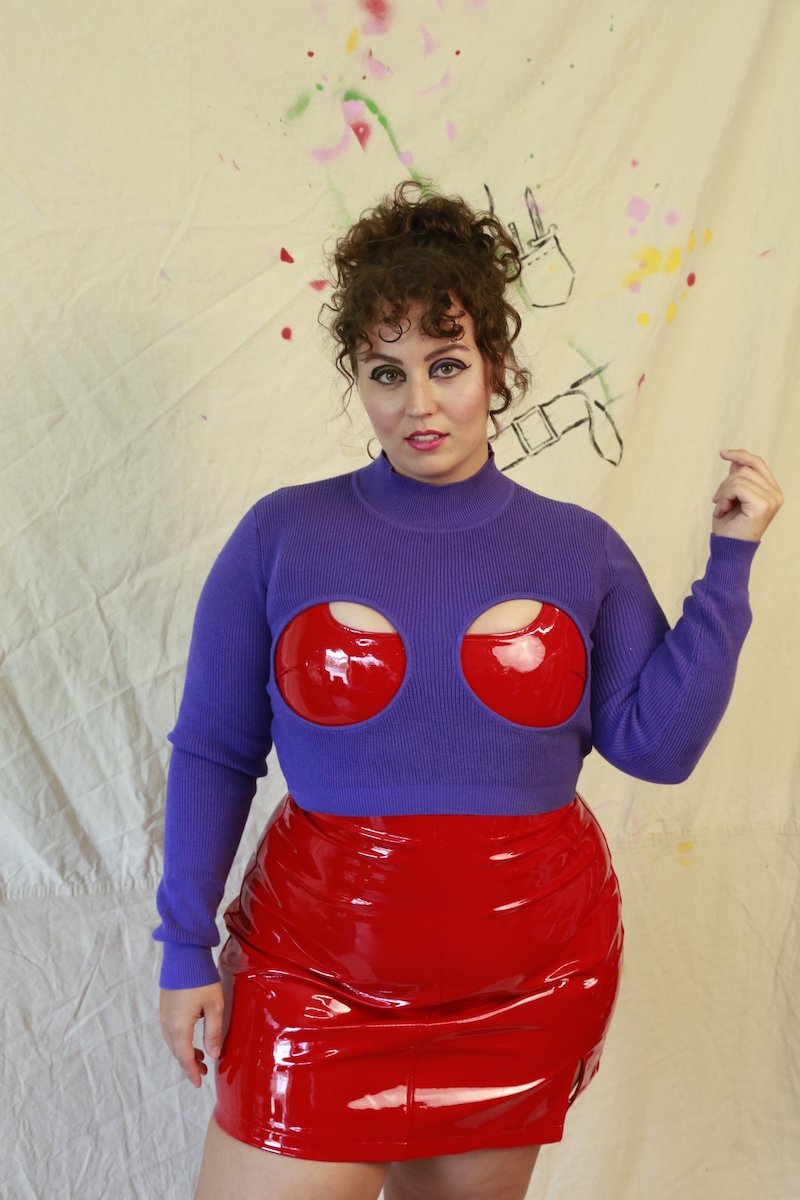 The pieces are also very body and sex positive. Sometimes, that means playing with dominatrix tropes (pleather, cutouts) or creating one of her most iconic pieces, the nipple sweater; sometimes, it means making an Ugly Sweater dress that reads, "Sex House." The cherry on top? Most of the pieces are made in small batch collections (there were only 16 of the red "Domme Virgin Gowns" made), and come in Eco-Friendly packaging.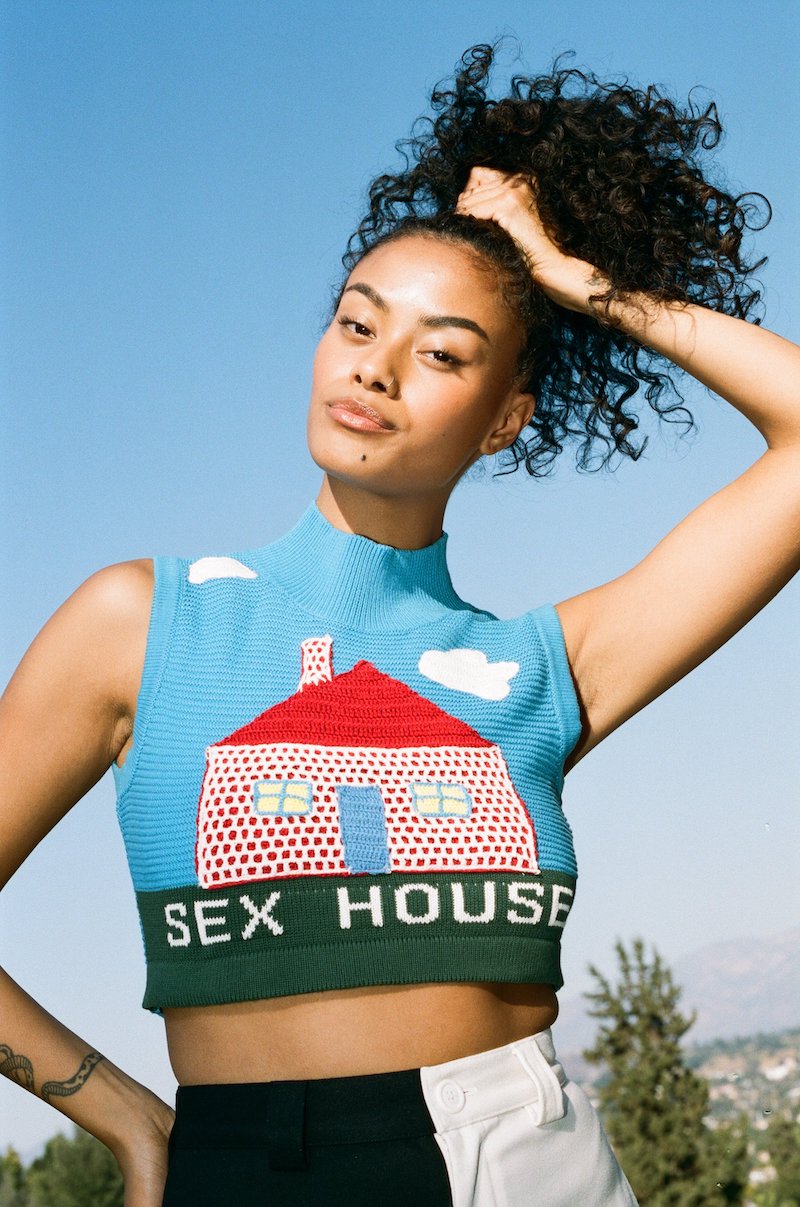 For smaller spenders, check out the accessories and knick-knacks, which include a spartan tote bag reading "Museum of Modern Fart"; cat eye sunglasses, and gloves that The Hamburgler would love.
Check out Fashion Brand Company for yourself. Now, 'scuse us while we go burn a hole in our wallet.