A foreword from the founder of Messy Nessy Chic:
"I'm so tired," are words that stand out to me in all of this. I've heard them uttered repeatedly from members of the African American community in the aftermath of George Floyd's death on May 25, 2020, which has sent shockwaves throughout the world. What those words mean is that this fight has been carried far too long by the minority alone. It has been fought time and again in movement after movement, become unbearable in riot after riot, all without long-lasting change from our society at large. What I've attained from catching up on black history in recent years through this website, is that the black community's determination and ingenuity to thrive and prosper in the face of adversity should be seen as nothing new – but it's the continuous road blocks of systematic racial oppression and suppression that feel very, very old. In the wake of today's movement, the message is loud and clear: the removal of those road blocks need no longer be their burden to carry. The difficult conversations, the self-reflection, the uncomfortable questions and provocative issues; the work and accountability to bring about real change must come from the privileged majority and it must become the norm.
Kurt Thometz's bookshop was not the norm. Harlem's white-owned all-black bookstore almost seemed like a glimpse into an alternate universe where blackness dictates the principle narrative of society. It was "provocative", "dangerous" even, to be confronted by such an unfamiliar dynamic.
Rare book collector, Kurt Thometz, opened Jumel Terrace Books on the lower ground floor of a brownstone in Sugar Hill in 2005, specializing in local Harlem history, slavery, Reconstruction, Jim Crow, Civil Rights, Black Power, Africa and more. A New Yorker since his early 20s, he was born in Minnesota, where George Floyd was recently killed by police brutality. "I was taught to be racist and anti-Semitic," he recalls.
Before we continue, a few words from Kurt, courtesy of this powerful audio interview with Narratively in 2013:
Jumel Terrace Books closed in 2015, but Kurt Thometz is still a clerk & dealer in rare books. He has now turned what was the old bookstore and self-contained garden apartment at his home in Sugar Hill into one of New York's most unusual and little-known Bed & Breakfasts.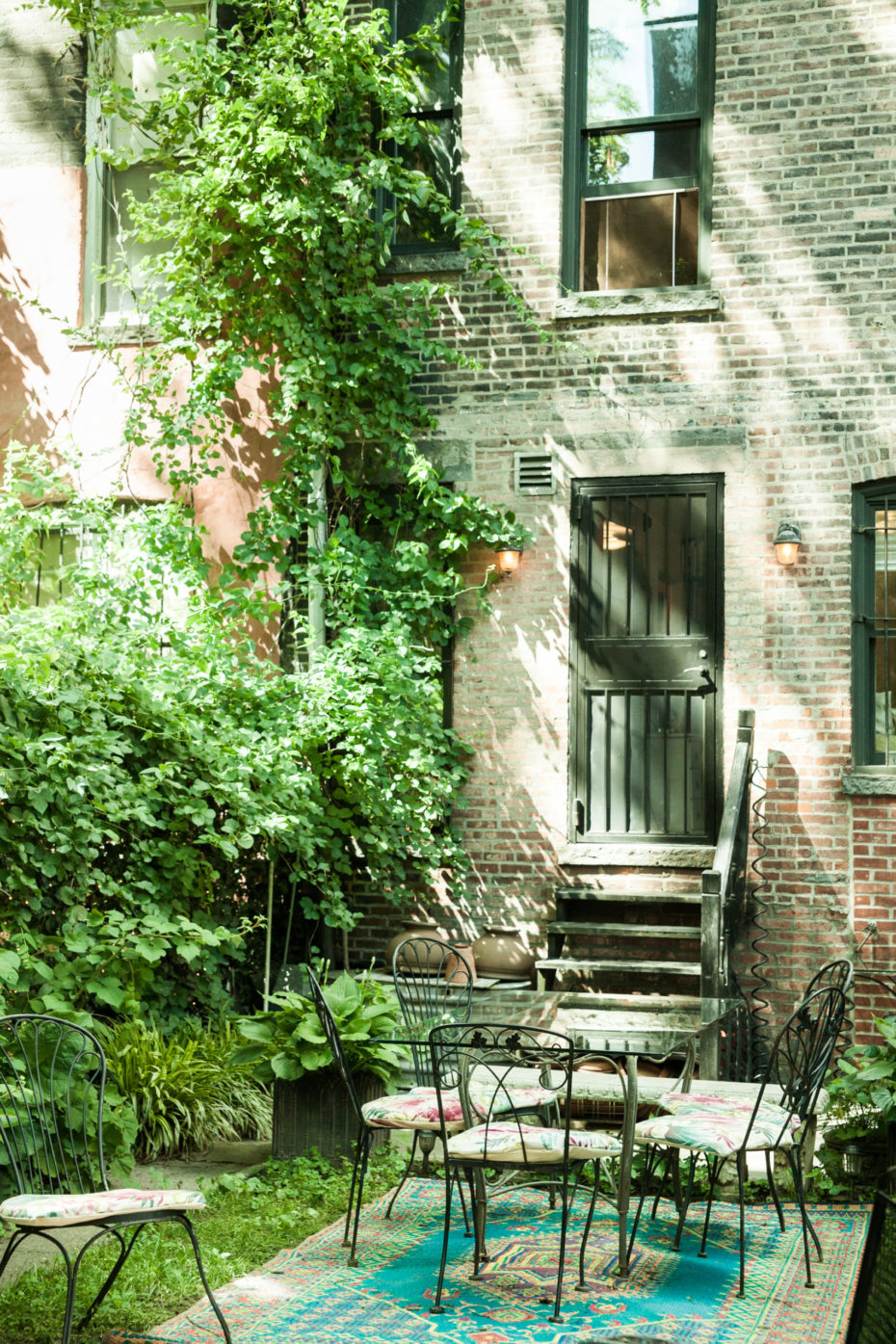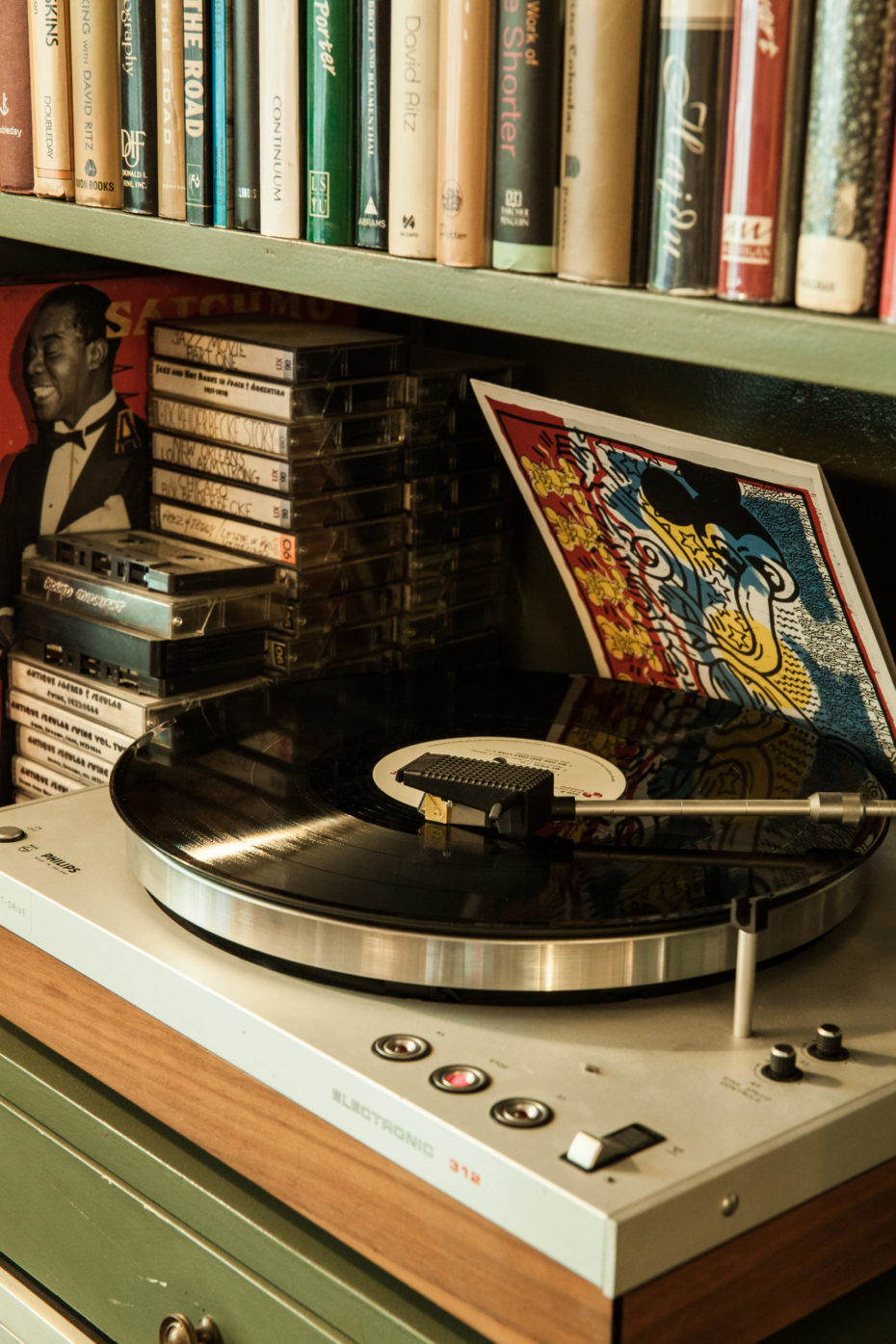 Surrounded by books in this private library of black history and culture, the Jumel Terrace B&B offers "short term stays … and long reads".
Kurt is known to hang out on his stoop with local historians and "tell about the way it should be". While the bookstore may now be officially closed to the public, on his Facebook page, he invites anyone to come and visit when the pandemic guidelines allow it. For Thometz, books are the weapons we need most. And not only do we need to be reminded how much black lives matter, but how much "black books matter" too.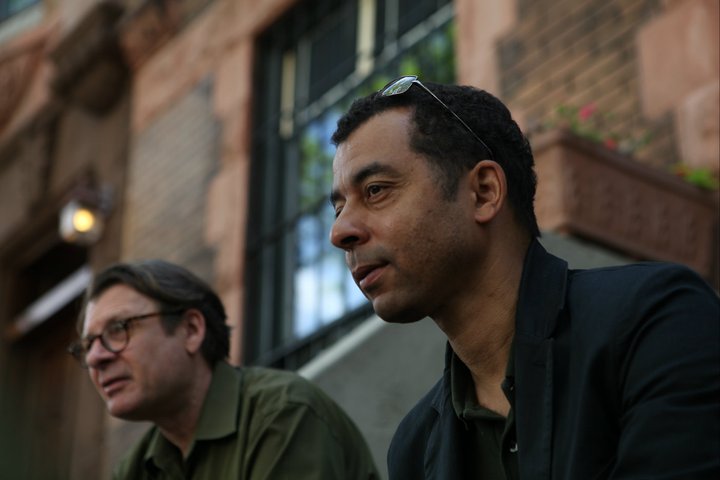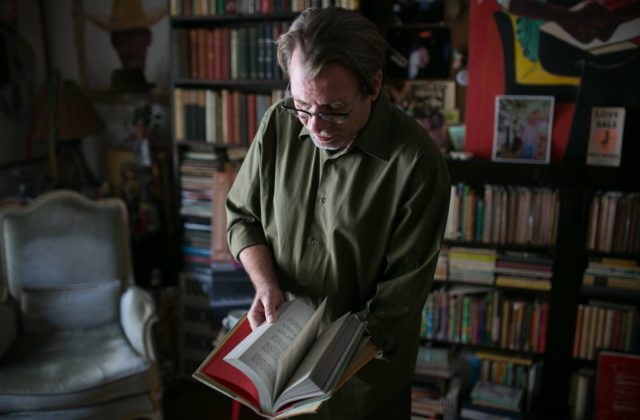 "Reading changed my life," Kurt says in an interview shared on his website. "The first book that comes to hand is Stokely Carmichael's Ready for Revolution, his autobiography and his story of the civil rights movement. It's a wonderful book. When it came out it was only $24 for a first cover edition. For what I got out of this book, $24 is nothing. It is weird to put a price on knowing what Mr. Carmichael thought."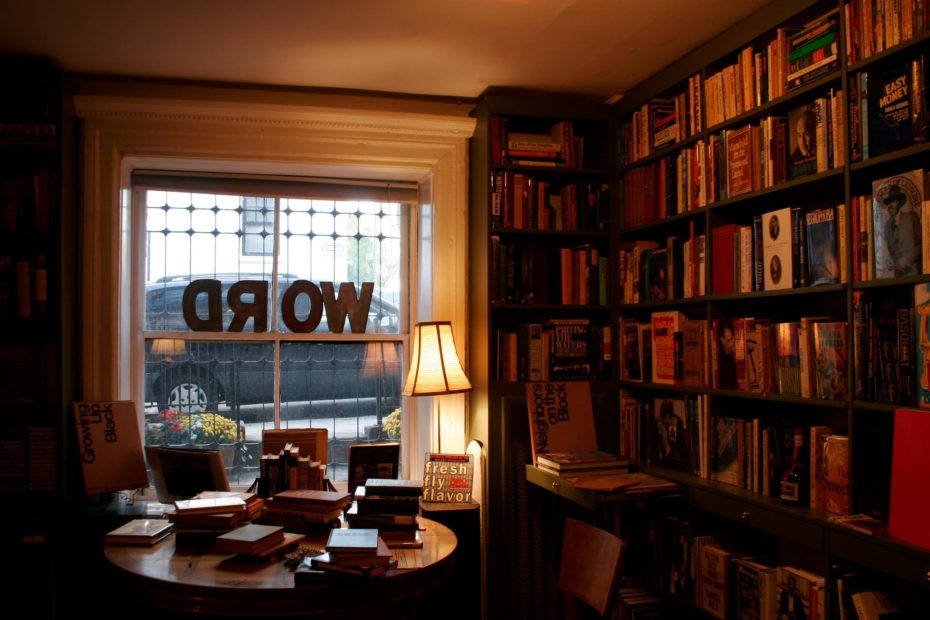 The truth is – and Thometz knew it – was that he wasn't going to be selling any of those books, at least not to any walk-in customers in 2015. He saw the bookshop as his own protest, to challenge and confront passersby about race. Situated in a historically-black neighbourhood, he was also aware of the difficulty for locals to accept the idea of a white man owning and selling rare books about black history. "I'm not naïve, I know that there are some people in the neighborhood talking about me saying 'this white guy thinks he knows everything'. But you know, I understand that. The white people, I don't understand as well."
"Most of American history is written against black people and doesn't include them. An American white author … when he was writing about the 18th century, he was just excluding all the history of the blacks. You only had half a dozen black historians that were really telling the untaught story against incredible odds. Now, we've a rather incredible body of literature on the subject and nobody's reading it."

Kurt Thometz
With the understanding that racism is a deeply-rooted creation in our society's foundations – a creation which can only truly be undone by its beneficiaries and confronted by and amongst the white majority – comes the need for rehabilitation. This former bookshop, which provokes the questions and starts the conversation, is exactly the kind of place I would start. And with this community, I'd like to help seek more of them out.
When the gravity of this pandemic became real, we collectively resigned ourselves to the "lost summer of 2020". Let this instead be the summer that goes down in history as the summer we woke up. The summer we learned deeply, read extensively, educated and confronted ourselves and started to fix our problem.
The Jumel Terrace Airbnb is available to book from Airbnb or he can be reached directly for rates & availability at kurt@kurtthometz.com or (212) 928-9525.
I would also recommend taking a look around Kurt's website, including Books are Weapons, especially for recommended reading material and this in-depth interview.